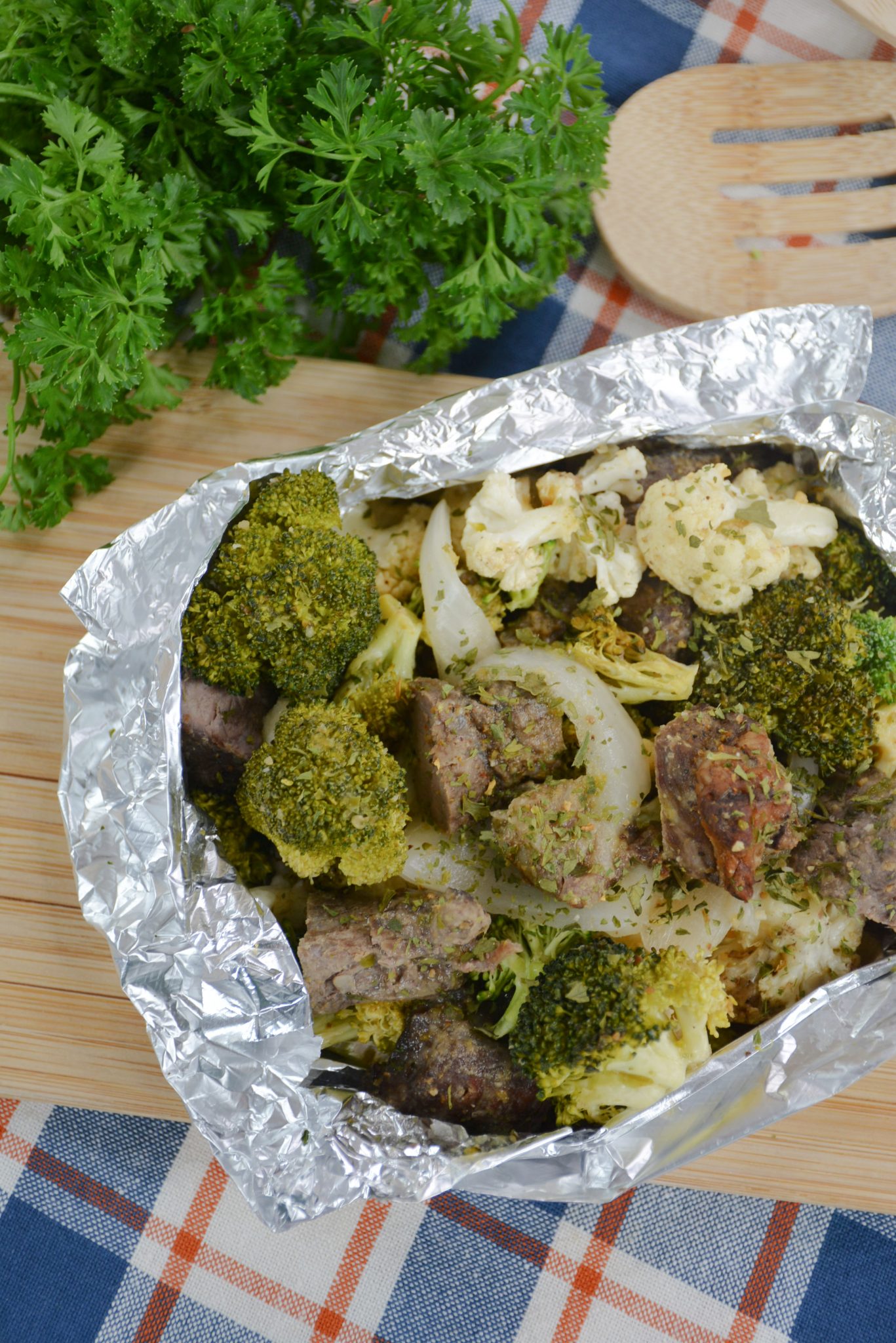 Looking for an easy dinner idea? This is a foil packet recipe featuring top Garlic Steak and Potato.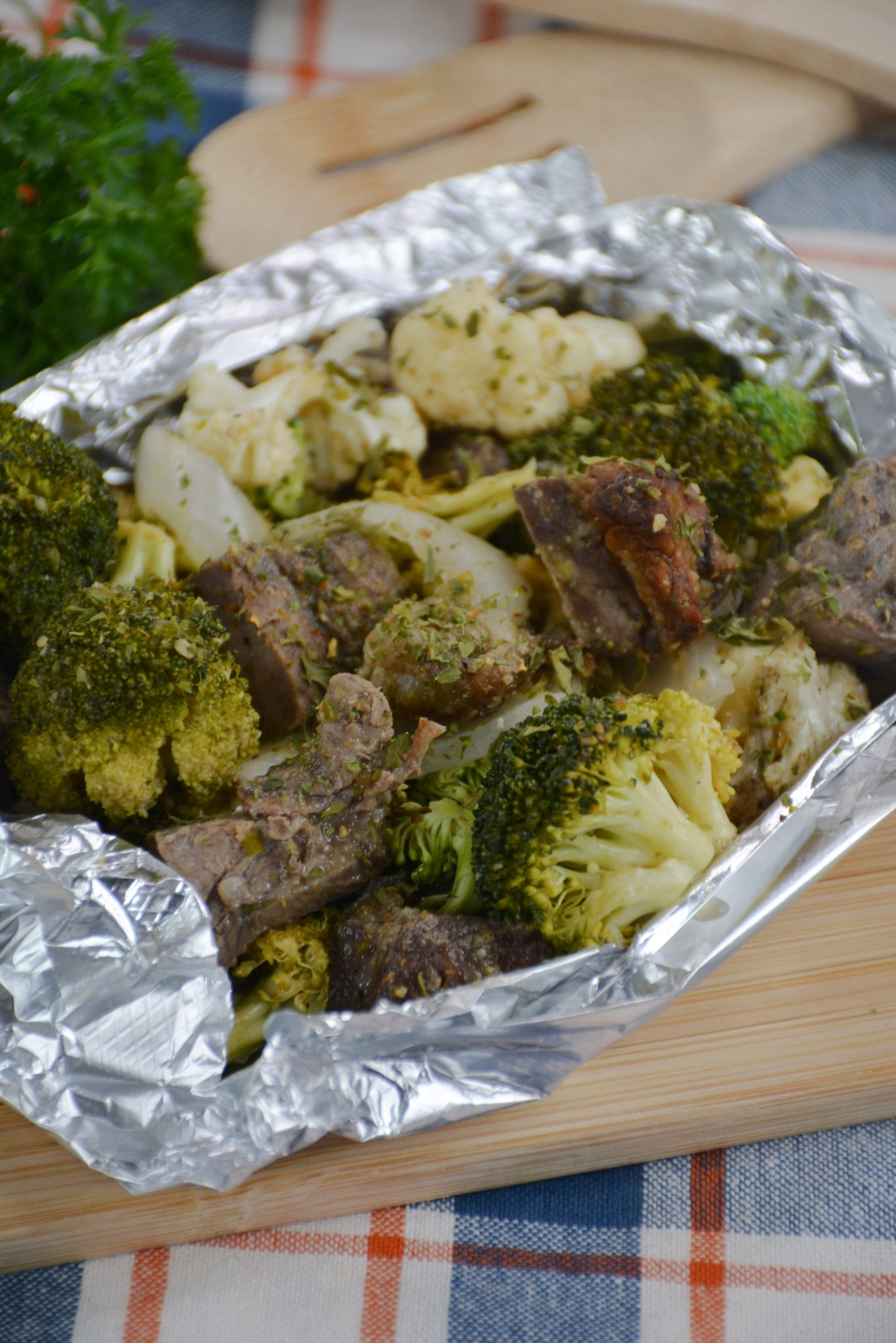 Easy to make and absolutely delicious, you need to try this recipe!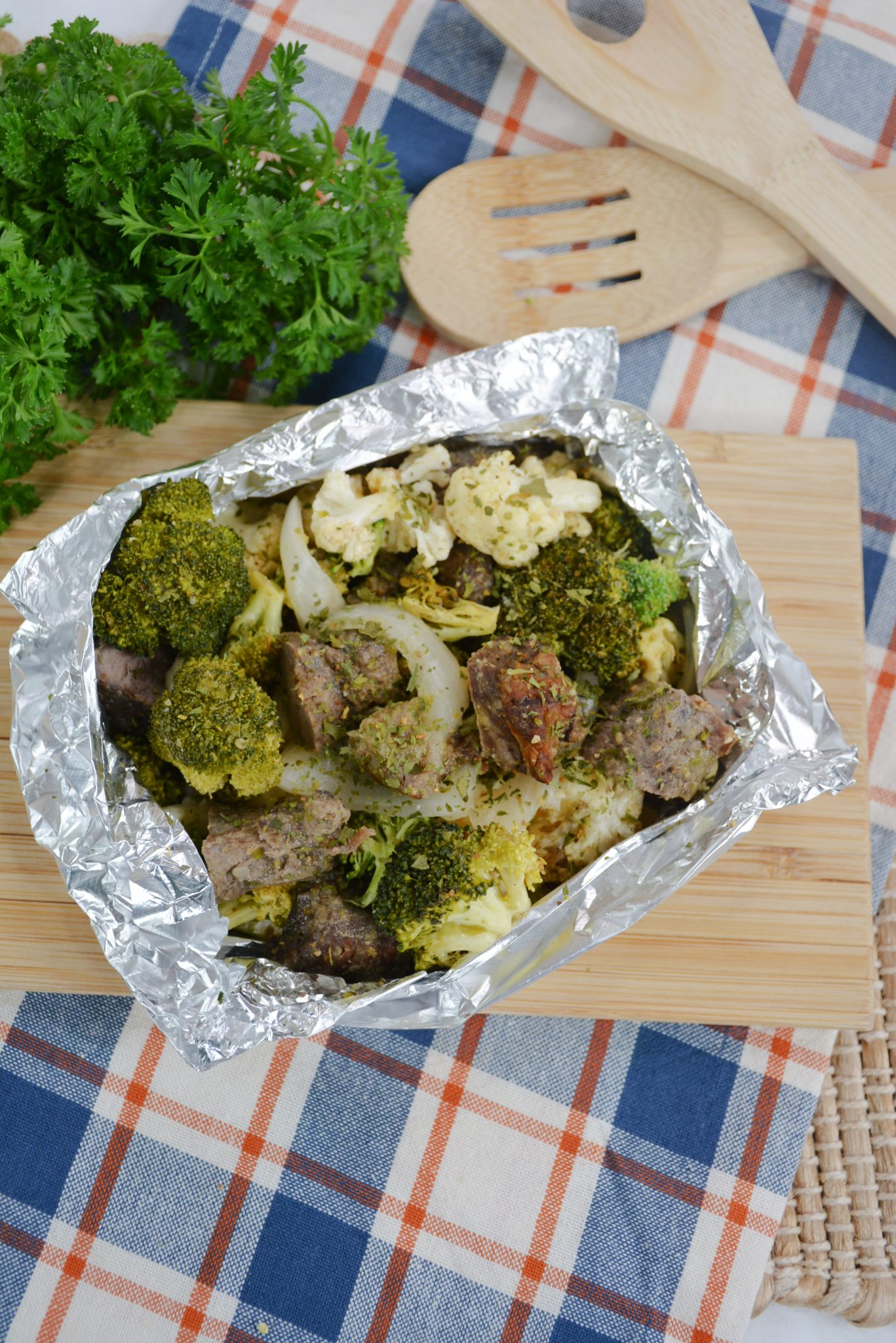 This steak comes out so flavorful and tender thanks to the ingredients and the foil packets.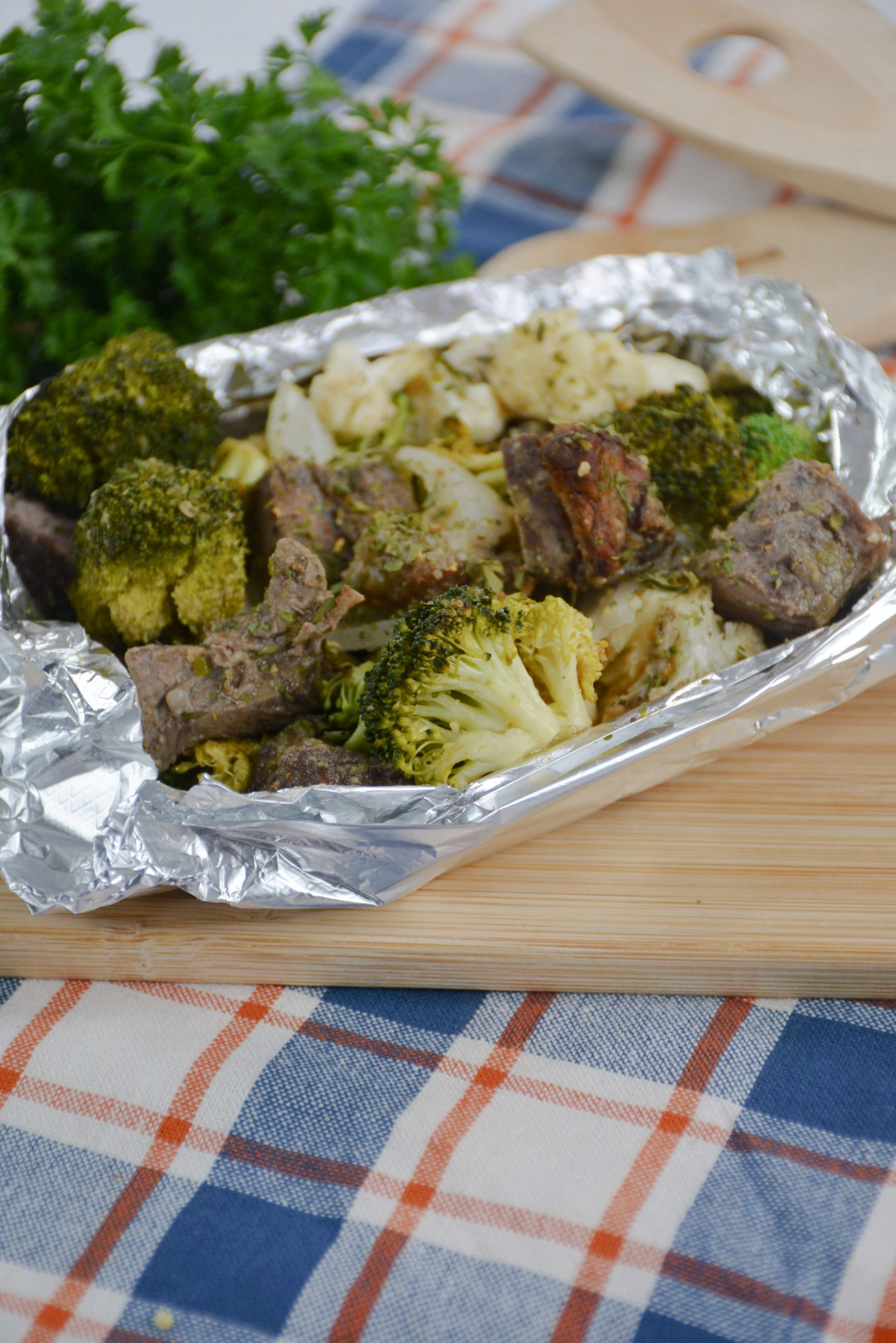 Prep Time: 15 minutes | Cooking Time: 2 hours | Total Time: 2 hours 15 minutes | Makes: 1 serving
Ingredients:
2 lbs. sirloin steak (cut into 1-inch pieces)
2 Tbsp olive oil
2 C cauliflower florets
2 C broccoli florets
1 yellow onion (peeled and sliced)
1 tsp thyme
1 tsp rosemary
1 tsp basil
Salt to taste
Pepper to taste
Aluminum foil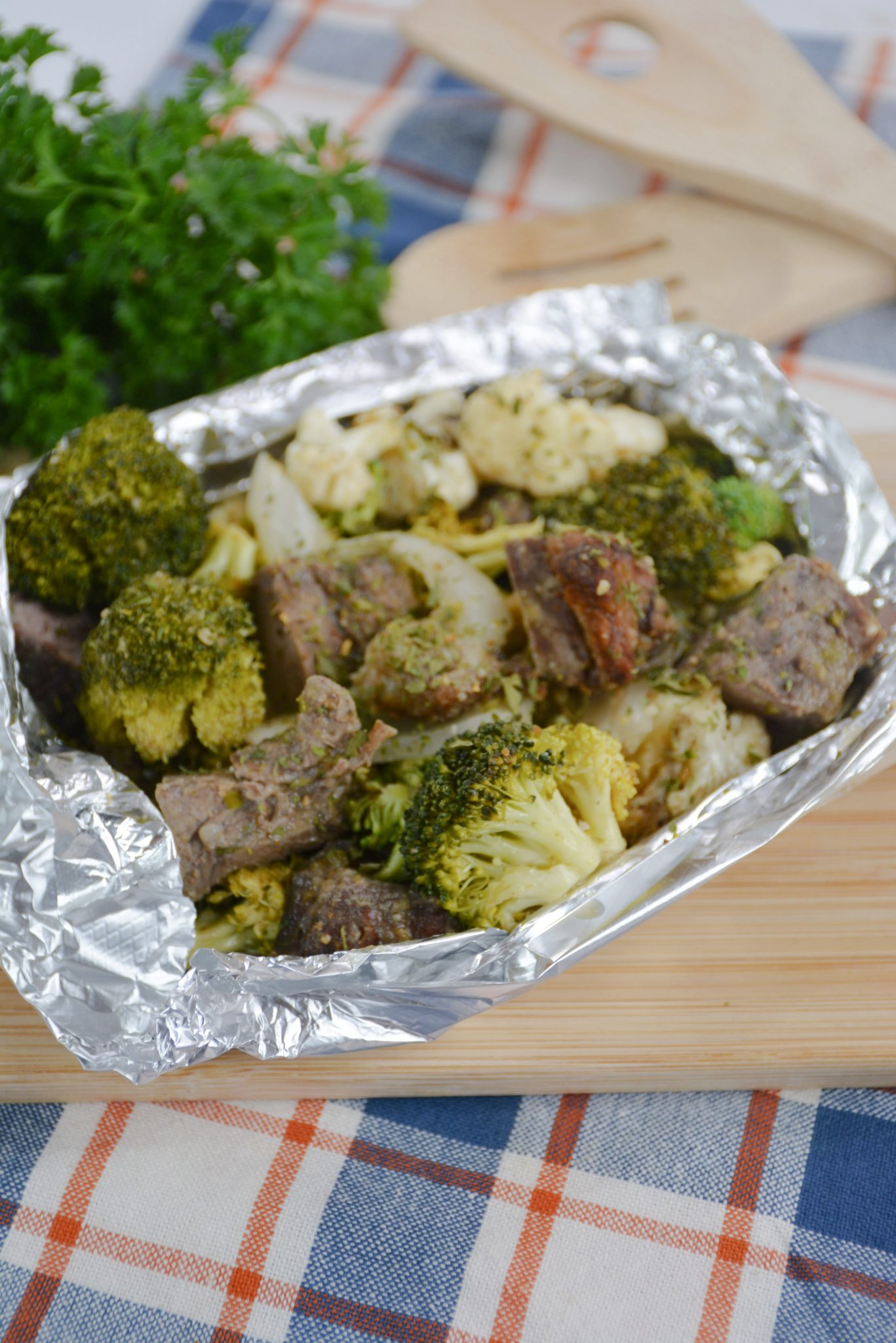 Directions:
Step 1. Preheat oven to 400 degrees.
Step 2. Add the 9-inch pieces of sirloin steak in a large bowl.
Step 3. Tear or cut the aluminum foil into large pieces.
(Make sure the pieces are big enough to hold and cover the meat and vegetables.)
Step 4. Salt and pepper the steak pieces.
Step 5. Season with thyme, rosemary, and basil.
Step 6. Stir to combine.
Step 7. Work to make sure that all of the meat is seasoned.
Step 8. In another bowl add the cauliflower, broccoli, and onion.
Step 9. Drizzle olive oil on the vegetables.
Step 10. Use your hands to make sure that all of the vegetables are covered with olive oil.
Step 11. Layout a piece of foil on the counter.
Step 12. Scoop vegetables on the center of the foil piece.
Step 13. Salt and pepper the vegetables.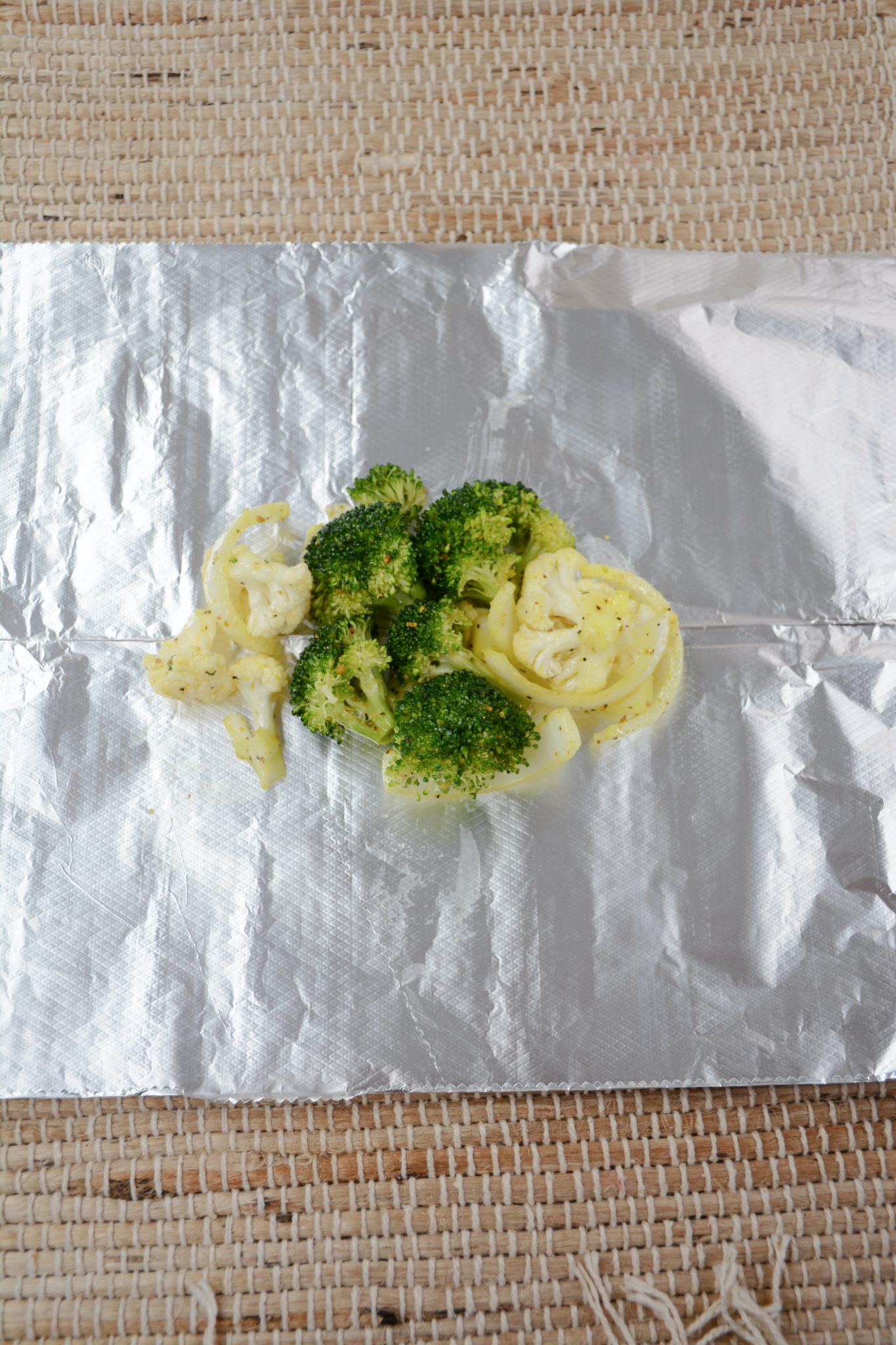 Step 14. Top the veggies with seasoned meat pieces.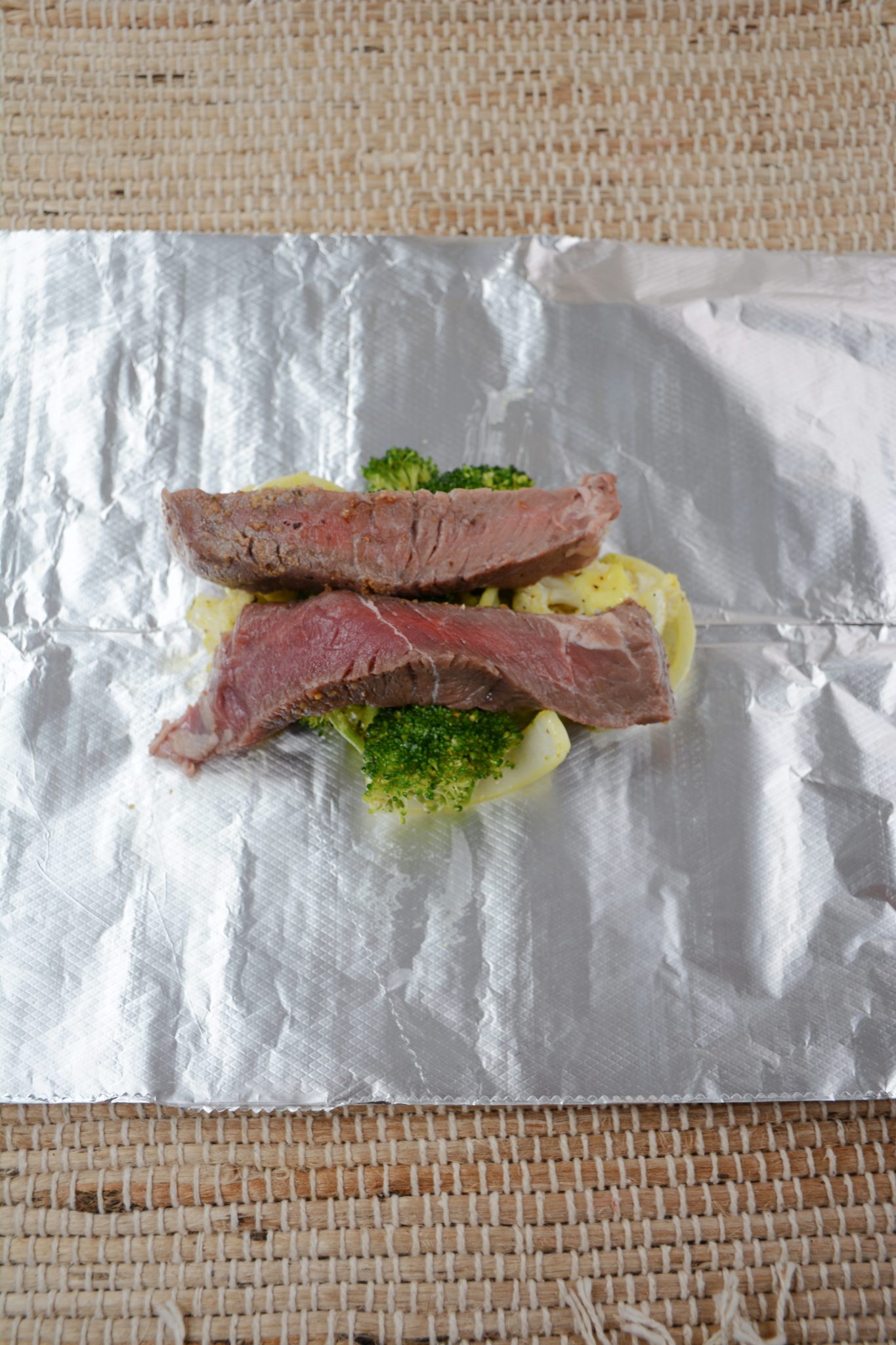 Step 15. Fold the horizontal sides to the center.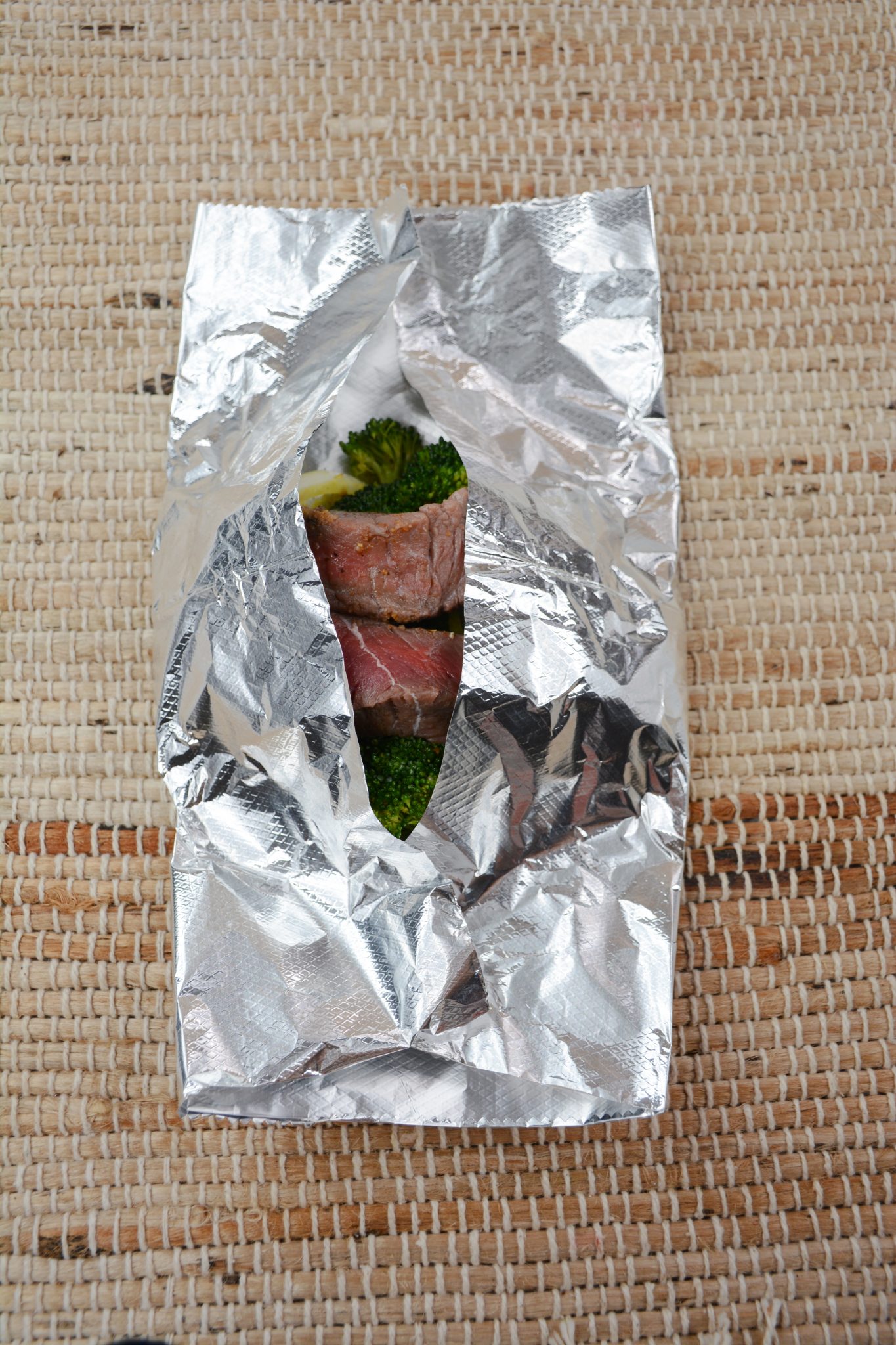 Step 16. With both horizontal ends together begin the tightly roll those ends until they reach the meat and veggies on the inside of the foil.
Step 17. Fold the sides to form a closed packet.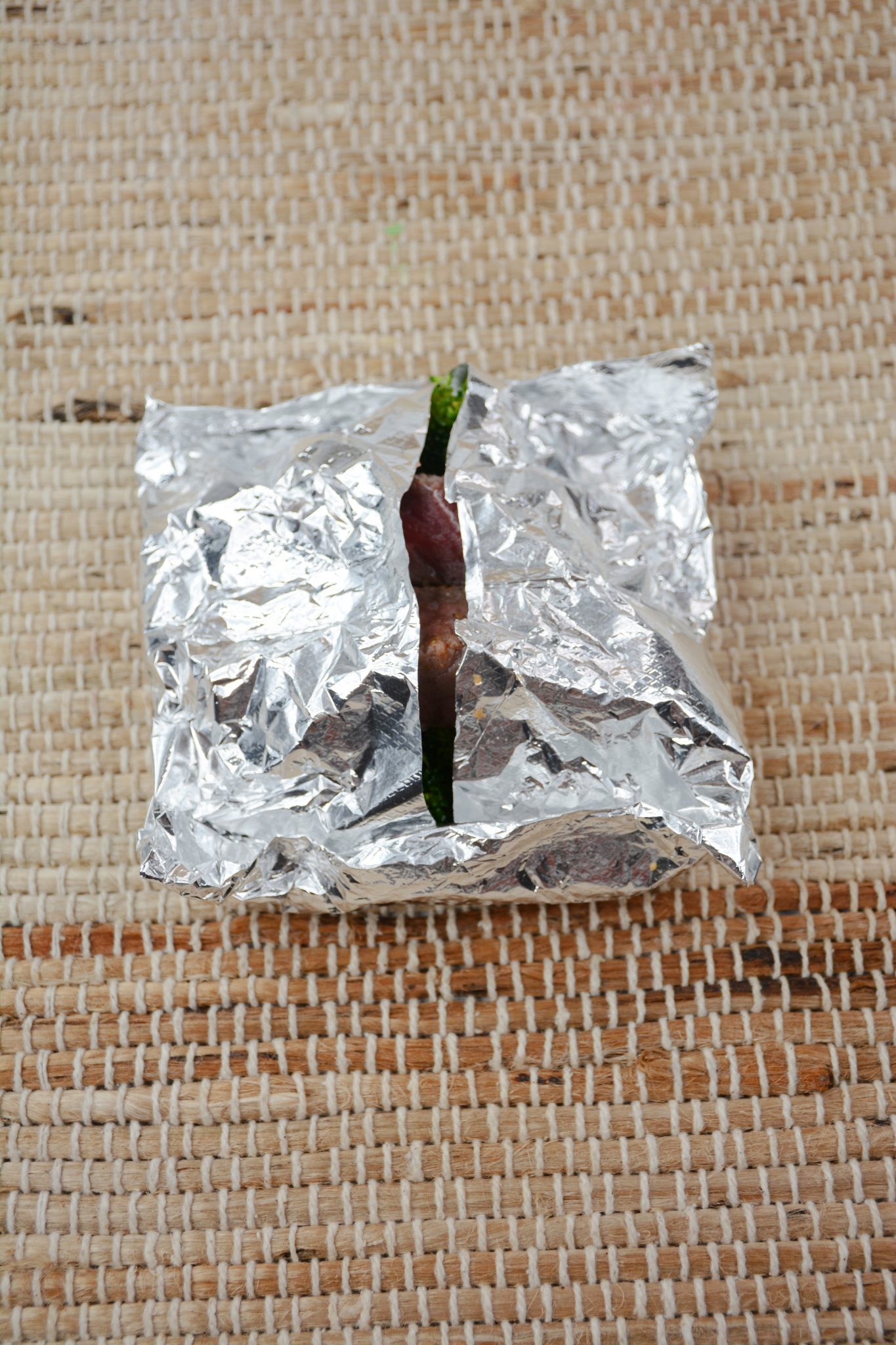 Step 18. Repeat process.
Step 19. Cook at 400 degrees for 15-20 minutes.
Step 20. Carefully remove one from the oven to make sure the meat and vegetables are cooked.
If not, return to the oven for additional time.
If they are done, carefully remove all packets from the oven.
Serve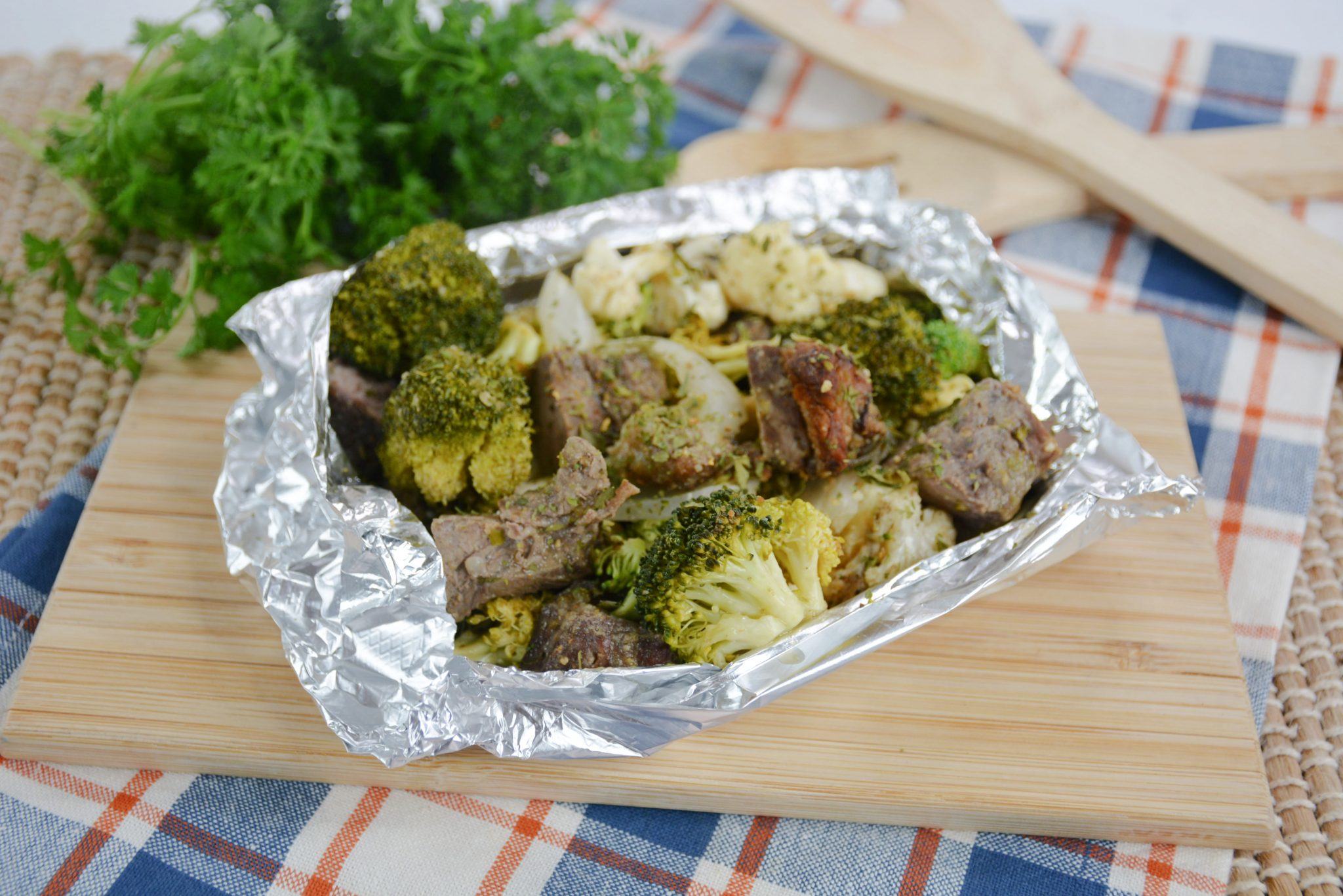 SO GOOD!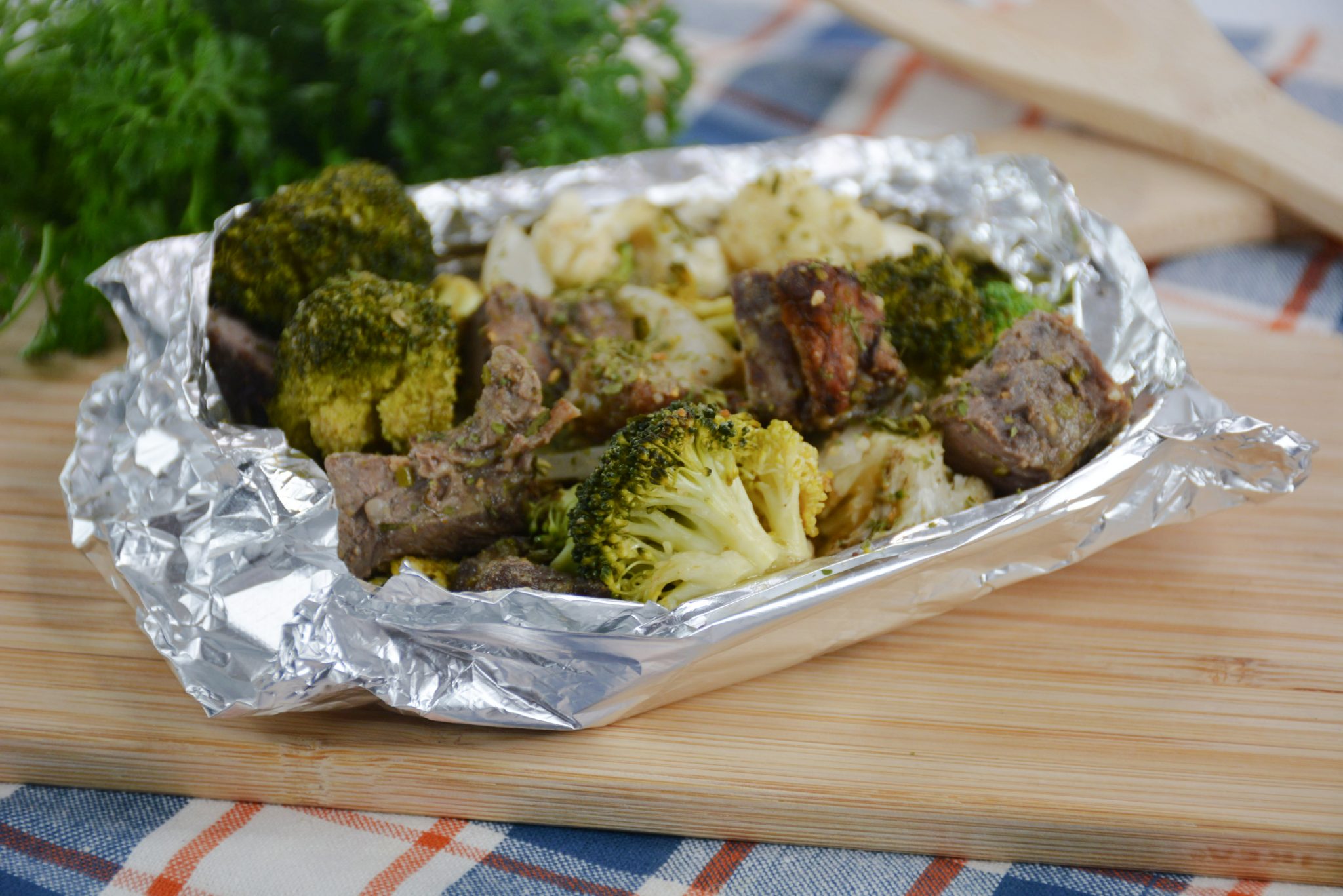 Pin this recipe on Pinterest for later 🙂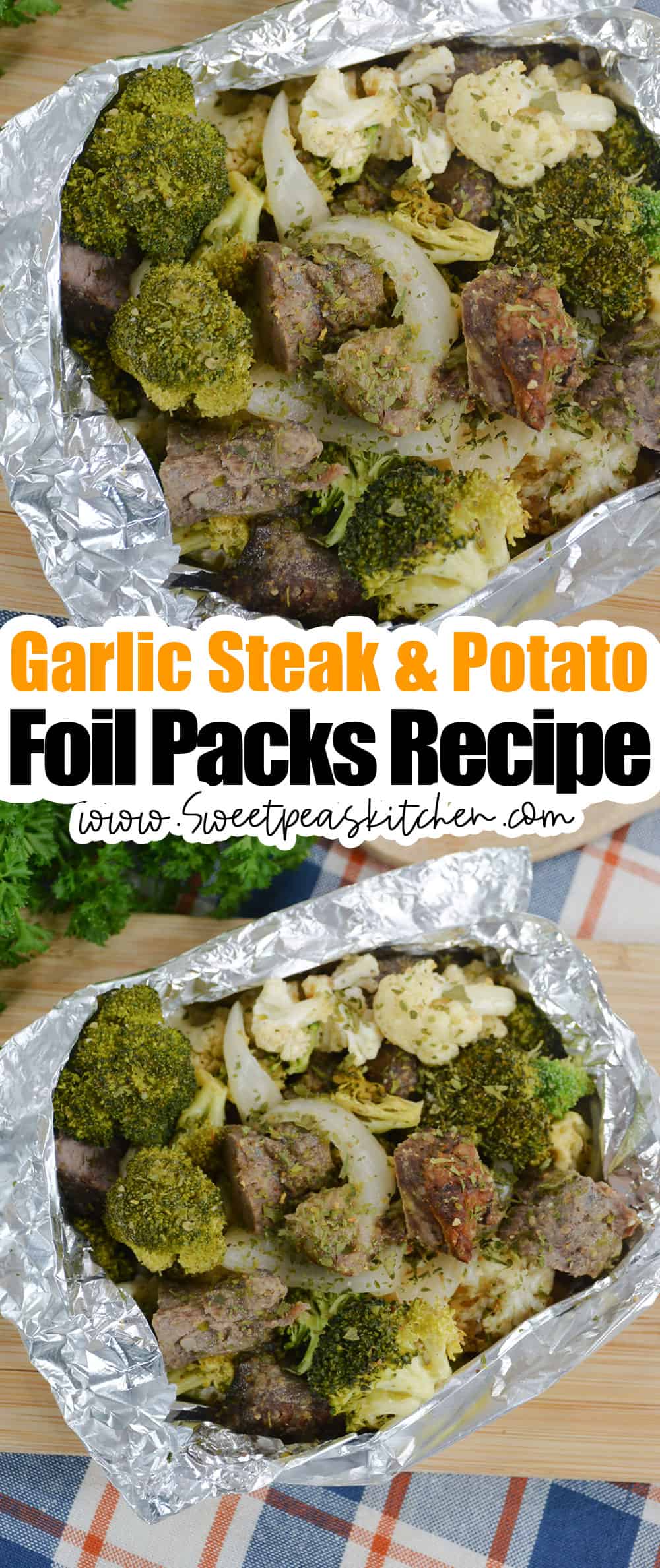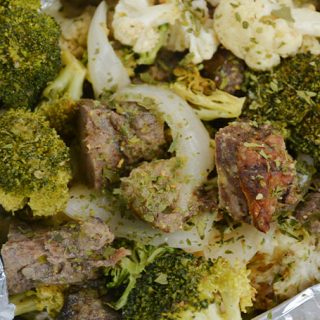 Garlic Steak and Potato Foil Packs
Total Time:
2 hours
15 minutes
Ingredients
2 lbs. sirloin steak (cut into 1 inch pieces)
2 Tbsp olive oil
2 C cauliflower florets
2 C broccoli florets
1 yellow onion (peeled and sliced)
1 tsp thyme
1 tsp rosemary
1 tsp basil
Salt to taste
Pepper to taste
Aluminum foil
Instructions
Preheat oven to 400 degrees.
Add the 9 inch pieces of sirloin steak in a large bowl.
Tear or cut the aluminum foil into large pieces.
(Make sure the pieces are big enough to hold and cover the meat and vegetables.)
Salt and pepper the steak pieces.
Season with thyme, rosemary, and basil.
Stir to combine.
Work to make sure that all of the meat is seasoned.
In another bowl add the cauliflower, broccoli, and onion.
Drizzle olive oil on the vegetables.
Use your hands to make sure that all of the vegetables are covered with olive oil.
Lay out a piece of foil on the counter.
Scoop vegetables on the center of the foil piece.
Salt and pepper the vegetables.
Top the veggies with seasoned meat pieces.
Fold the horizontal sides to the center.
With both horizontal ends together begin the tightly roll those ends until they reach the meat and veggies on the inside of the foil.
Fold the sides to form a closed packet.
Repeat process.
Cook at 400 degrees for 15-20 minutes.
Carefully remove one from the oven to make sure the meat and vegetables ar cooked.
If not, return to the oven for additional time.
If they are done, carefully remove all packets from the oven.
Serve
Nutrition Information:
Yield:

1
Serving Size:

1
Amount Per Serving:
Calories:

2661
Total Fat:

159g
Saturated Fat:

55g
Trans Fat:

0g
Unsaturated Fat:

83g
Cholesterol:

835mg
Sodium:

1259mg
Carbohydrates:

45g
Net Carbohydrates:

0g
Fiber:

19g
Sugar:

14g
Sugar Alcohols:

0g
Protein:

258g