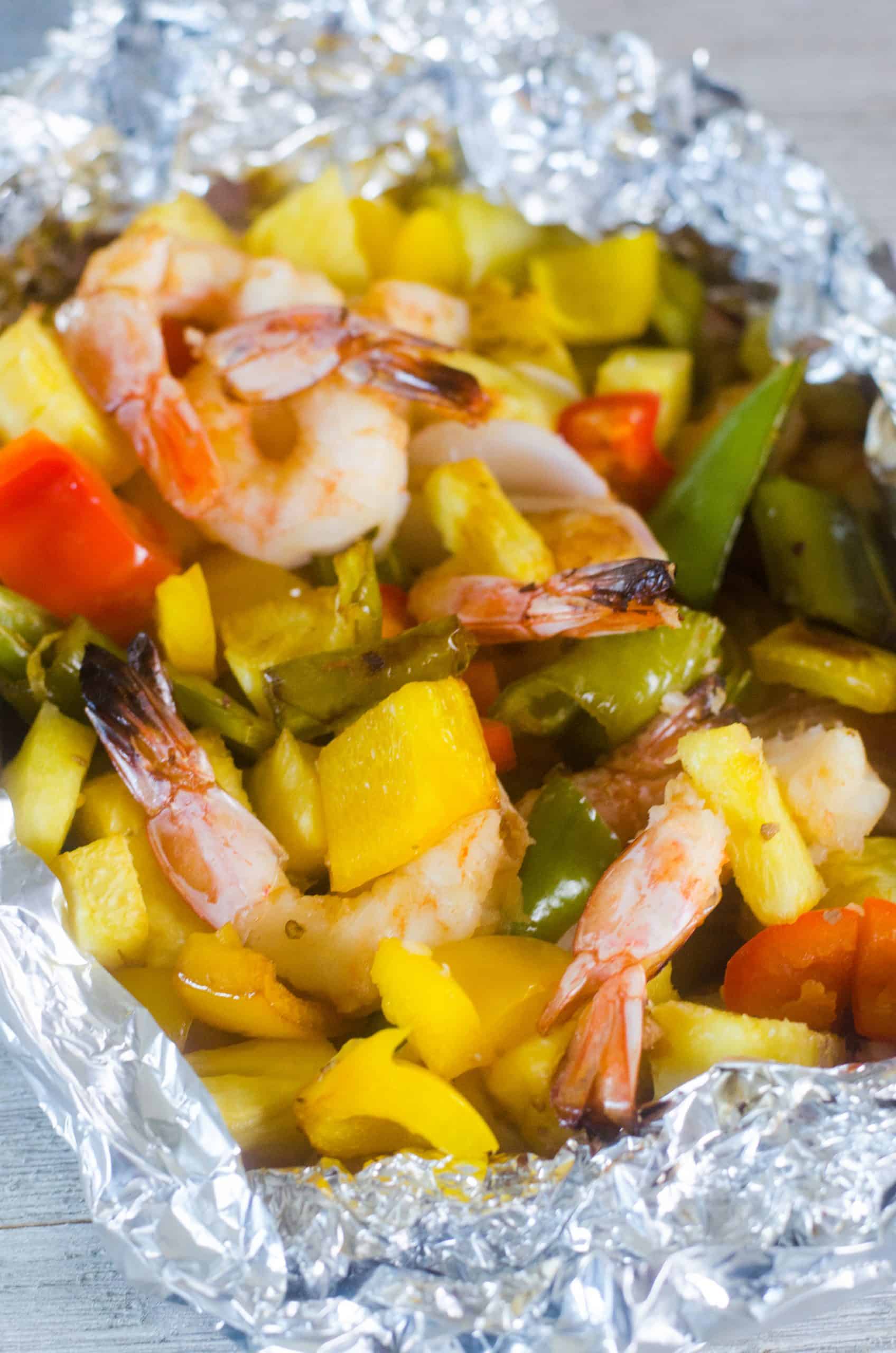 These Hawaiian shrimp foil packets are a quick, easy and healthy meal that's packed with flavor. You can cook grilled shrimp foil packets on the grill or in the oven! Hawaiian pineapple shrimp is sure to be a new household favorite because of the unique flavors.
Quick, fast, and healthy is the name of my preferred dinner game. As much as I love to cook, who really wants to spend hours in the kitchen after a busy day at work or with the kids? I prefer making meals that I can throw together that don't take a ton of effort like these grilled shrimp foil packets.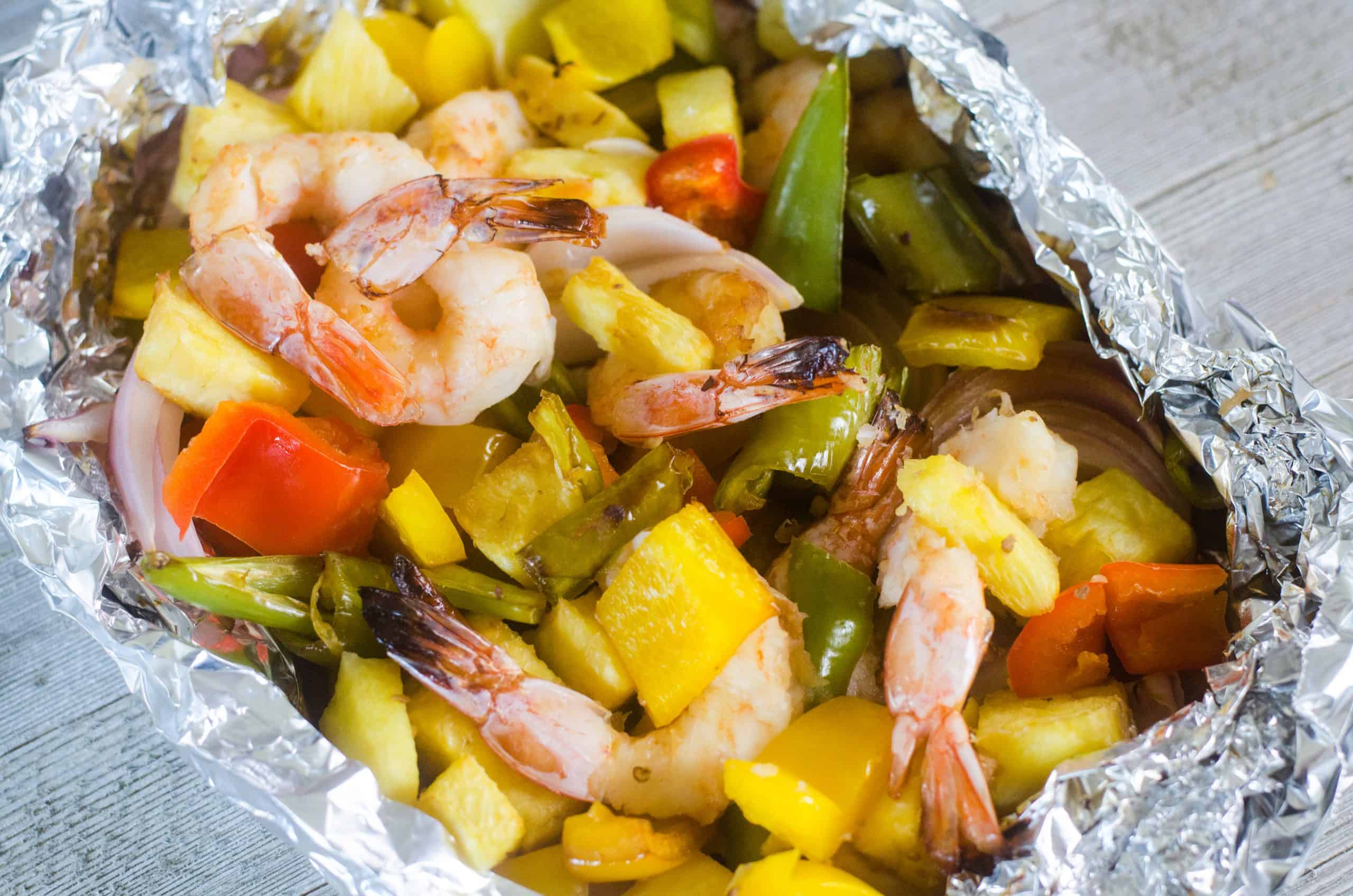 Scroll to bottom for printable recipe card.
How To Make Hawaiian Shrimp Foil Packets
Shrimp boil packets make the best dinner because they are super easy and there isn't much to do to throw them together. The best part is you get a fancy meal without spending all day in the kitchen, so I call that a huge win. Here are the simple steps to make this tasty Hawaiian pineapple shrimp.
First Step: Begin by tearing off a large piece of foil and folding it in half. This will make the foil packet stronger and less likely to tear when you are putting it on the grill and removing it.
NOTE: You can either make 1 large packet or several smaller packets depending on your preference. The cooking time will vary if you make a smaller packet, but that will depend on the amount of food in each pack. I recommend checking individual packets at 15 minutes instead of 30.
Second Step: Chop up peppers and onions.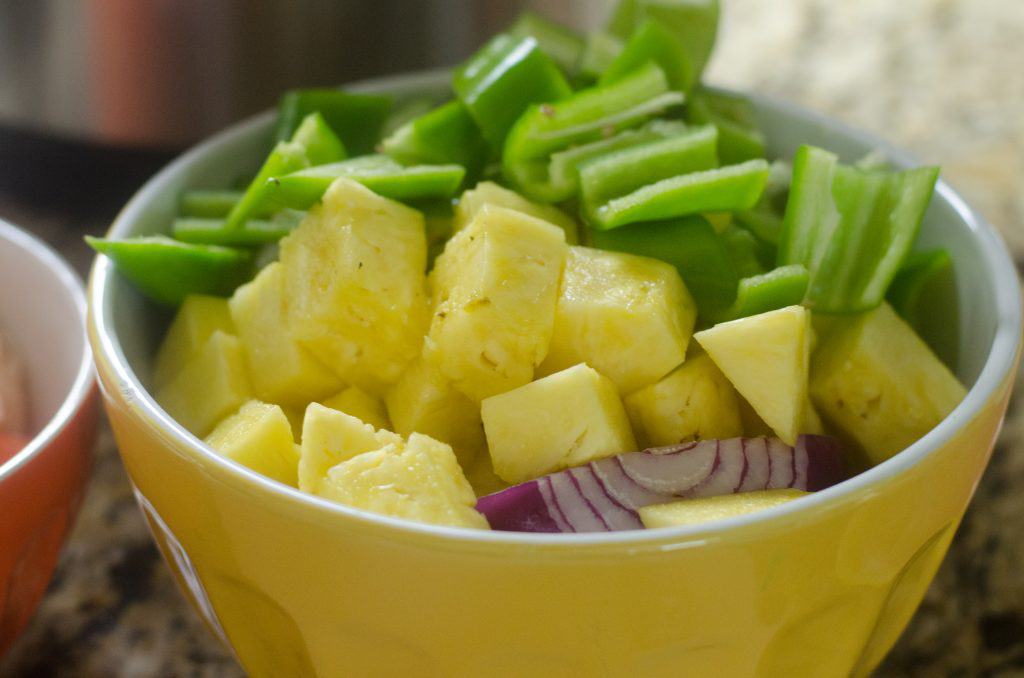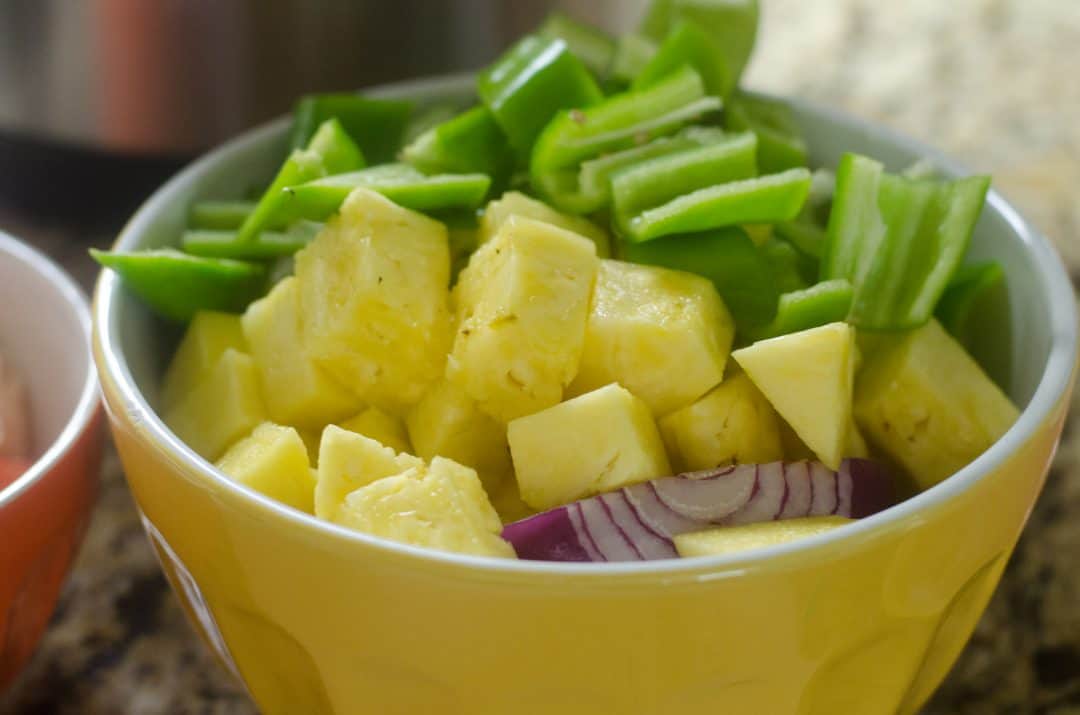 Third Step: In a medium bowl, add in shrimp, chopped peppers, onions, and pineapple chunks. Stir them together.
Fourth Step: Use a measuring cup or spoon to scoop up and place it in the center of the foil packet. I usually do about 1 – 1 1/2 cups per individual packets or place everything in one pack. Drizzle each packet with pineapple juice and soy sauce. Sprinkle with salt and pepper to taste.
Fifth Step: Grill for 30 minutes or until the shrimp has browned slightly and the veggies are done. Or you can bake it in the oven for 30 minutes then finish by broiling for 8-10 minutes.
Yay, now you can enjoy your new go-to Hawaiian shrimp recipe! I told you it would be super easy to make this pineapple shrimp recipe.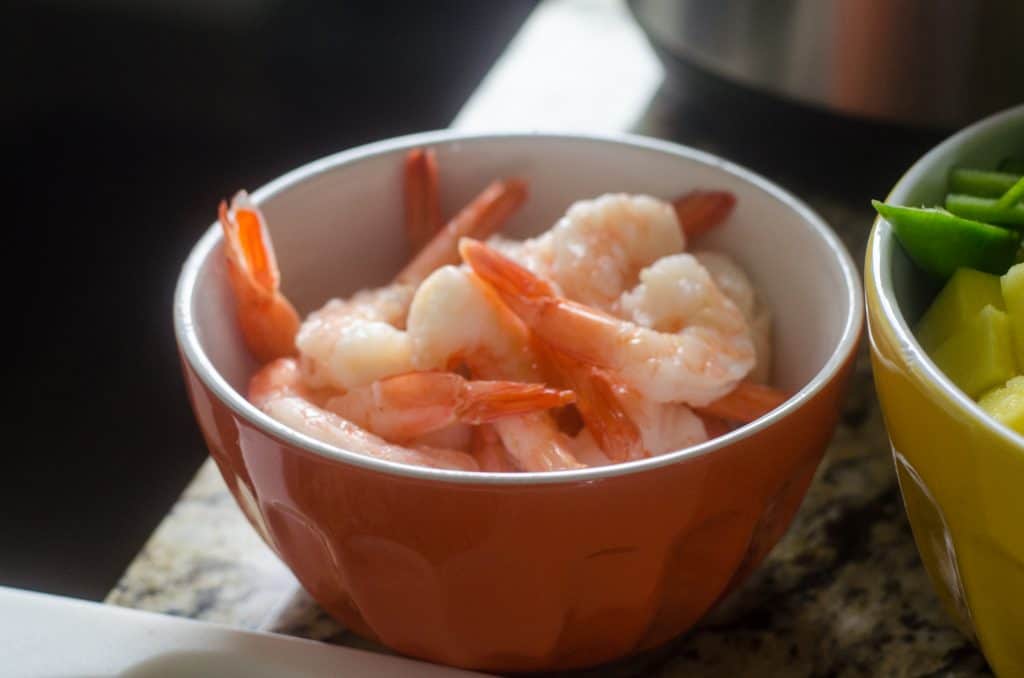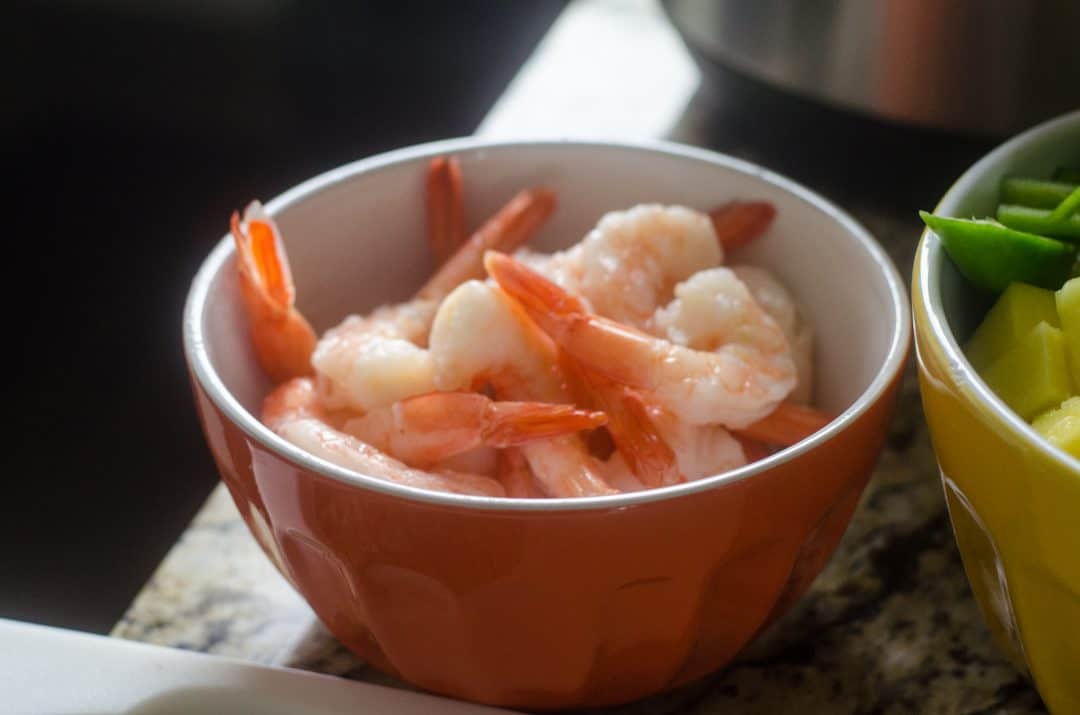 Shrimp Foil Packet Variations
Oh, the variety you can do with these grilled shrimp foil packets is amazing! Add in all your favorite ingredients or make several different options for each person. Try some of these flavor combinations:
Sausage – Cut up your favorite link sausage and add several pieces to the healthy shrimp foil packet. Yum!
Salmon – If you are a salmon fanatic, you will be happy to know you can add some salmon chunks to this Hawaiian shrimp recipe. Because salmon cooks so fast, I wouldn't add it in until the last 10 minutes or so.
Garlic – Mince some garlic and toss it in the bowl with the other ingredients. Shrimp and garlic go beautifully together.
Asparagus – Chop up fresh asparagus and toss it in the shrimp and vegetable foil packets. Positively delicious and gives you even more nutrients.
Peaches – The combination of sweetness and spiciness of the pepper is magical! Why not add in some peaches to give it an even sweeter flavor.
Chicken – Dice up some chicken breast and toss into the Hawaiian shrimp foil packets. I love the extra protein and texture.
Mango – All I can say is that adding mango to the grilled shrimp foil packets takes them to the next level. Wow!
Do I Need To Use Fresh Pineapple To Make Hawaiian Shrimp?
You can use fresh, canned or frozen pineapple to make Hawaiian shrimp. I basically use whatever I have on hand. Canned pineapple is fantastic because it is so juicy and sweet, but I love the freshness of regular pineapple. Try it all three ways because they each bring something a little different to these grilled shrimp foil packets.
Do I Leave Tail On Shrimp When Cooking?
Everyone has a different opinion as to whether you remove tail or leave it on when cooking shrimp. Basically, it is going to depend on what kind of dish you are cooking and who you will be serving it to. I opted to leave the tails on when I made oven shrimp foil packet. We just cut the tail off when we are eating it. I think leaving the tail on makes the shrimp look bigger and classier. However, if I am serving Hawaiian shrimp foil packets to several other people, I will sometimes remove the tails before cooking. Overall, it's entirely up to you.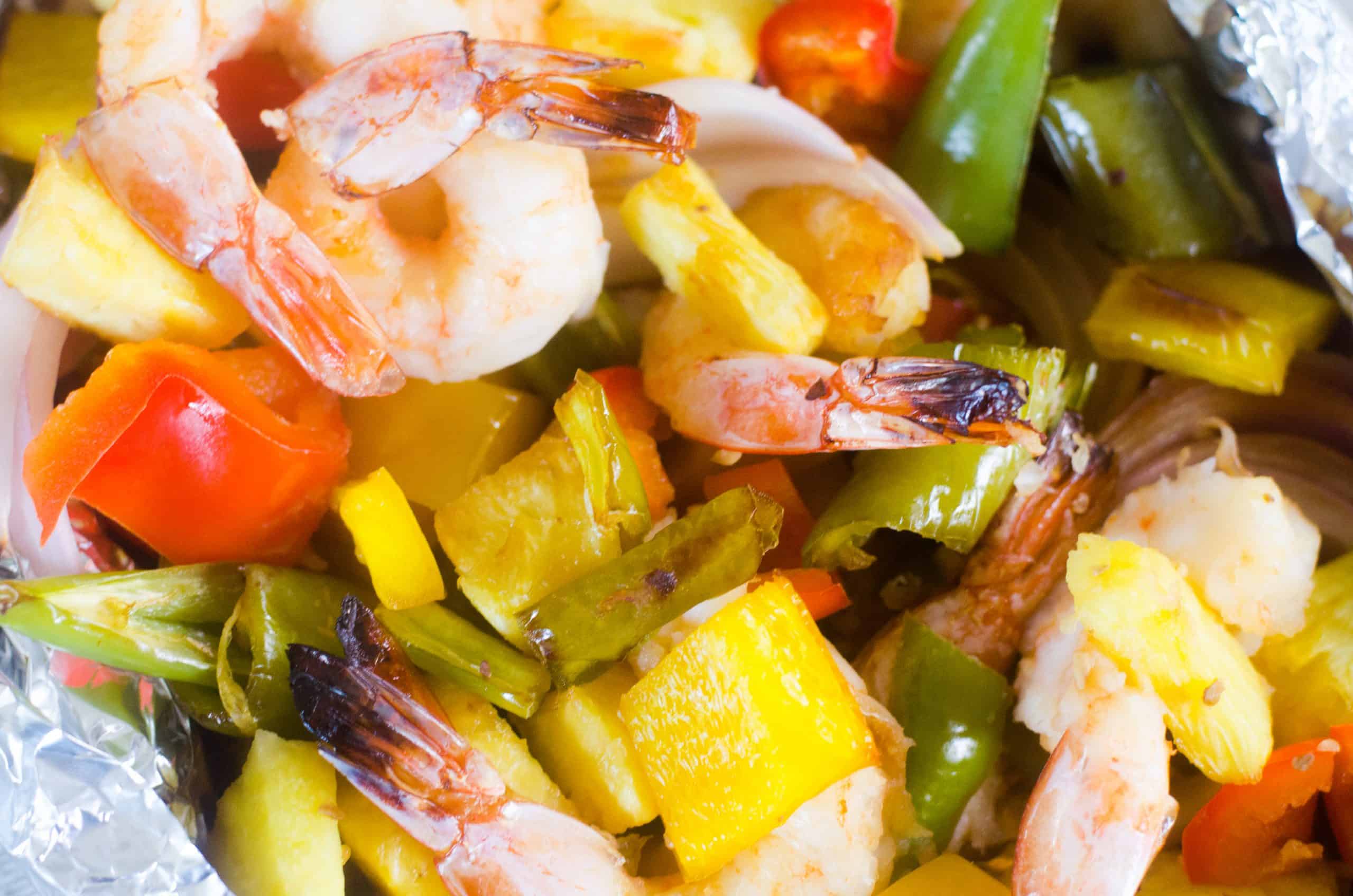 How To Store Hawaiian Pineapple Shrimp
Store leftover Hawaiian pineapple shrimp in an airtight container in the refrigerator. It will last 3-4 days and makes terrific leftovers. To warm it up, simply place in a skillet with a little olive oil and cook until hot. You can also microwave it too. Cover with a paper towel and warm it up at 30-second intervals in the microwave.
Can I Freeze Grilled Shrimp Foil Packets?
Yes, you can freeze grilled shrimp foil packets. In order to freeze the shrimp and vegetable foil packets, you will need to remove the contents from the foil pack. Then place the leftovers in an airtight container. The healthy shrimp foil packet will last 1-2 months in the freezer.
How Do I Know If Shrimp Is Done?
Shrimp is one of my favorite proteins to cook because it kind of shows you that it's ready to serve! If you haven't cooked a lot of shrimp, it can be a little intimidating in the beginning because if you overcook it, you end up with a rubbery dish. When shrimp is ready to eat, the tails will become darker, and the flesh of the shrimp will become light pink. If you notice the shrimp has become really white, then it has cooked too long. You can still eat it, but the flavor won't be as amazing.
Another thing to check for is when shrimp is cooked, it will make a slight "c" shape. If you notice the head and tail seem to be in a tight "c" and almost touching, then it is most likely overcooked.
Are Hawaiian Pineapple Shrimp Packets Healthy?
Yes, absolutely Hawaiian pineapple shrimp packets are very healthy! Loaded with protein, veggies, and fruit, you just can't go wrong. Pineapple alone is jam-packed with potassium, vitamin B6, vitamin C, folate, beta-carotene, and more. Shrimp is an excellent source of protein, selenium, iron, zinc, and vitamin B12. You can feel good about eating these healthy shrimp foil packets.
Enjoy!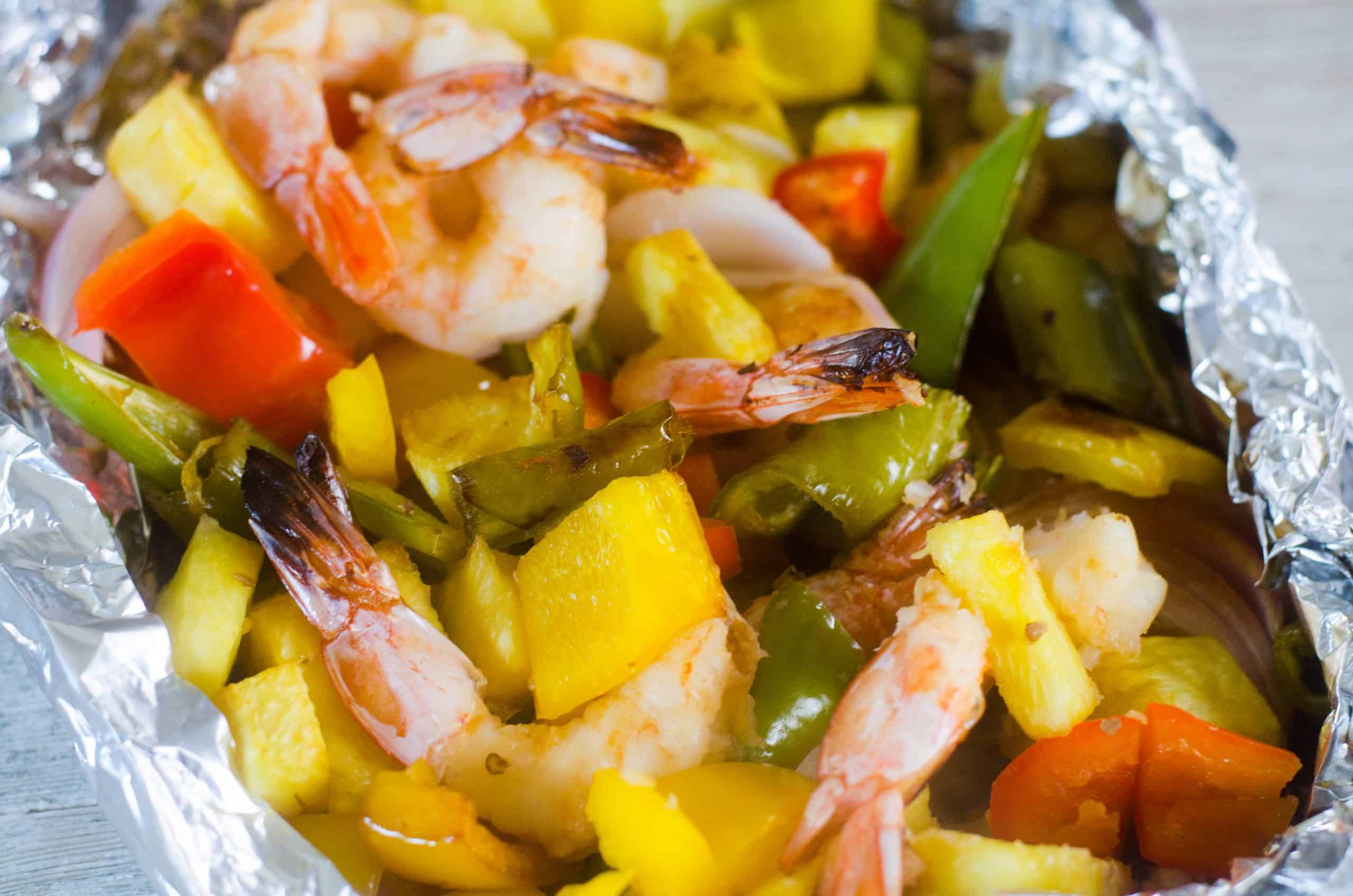 Now, remember to save this recipe on Pinterest for later:

Pin this recipe now to remember it later
Hawaiian Shrimp Foil Packets
These Hawaiian Shrimp Foil Packs are a quick, easy and healthy meal that's packed with flavor. Cook on the grill or in the oven!
Ingredients
1

cup

red bell pepper; chopped

1

cup

yellow bell pepper; chopped

25

shrimp; pre cooked - add longer time for uncooked

1/2

cup

green anaheim peppers; chopped
Want to save this recipe? Enter your email below and we'll send the recipe straight to your inbox!
NOTE: By saving this recipe, you agree to join our weekly recipes newsletter.
Instructions
Make a foil pack.

In a bowl add shrimp, peppers, onion, and pineapple. Toss well.

Pour into the foil pack and top with pineapple juice and soy sauce.

Add salt and pepper. Place on grill for 30 minutes until vegetables are cooked and shrimp is lightly browned. For oven place in oven at 350 F for 30 minutes then broil on high for another 8 to 10 minutes.

Serve with potatoes, rice, beans, or coleslaw.
Nutrition
Follow me on Pinterest for daily delicious recipes!
Even More Delicious Dinner Ideas:
Sheet Pan Fajitas – Once the chicken fajitas hit your tongue, your taste buds will be begging you for another bite!
Ranch Chicken Wraps – You seriously won't believe how simple this chicken wrap recipe is!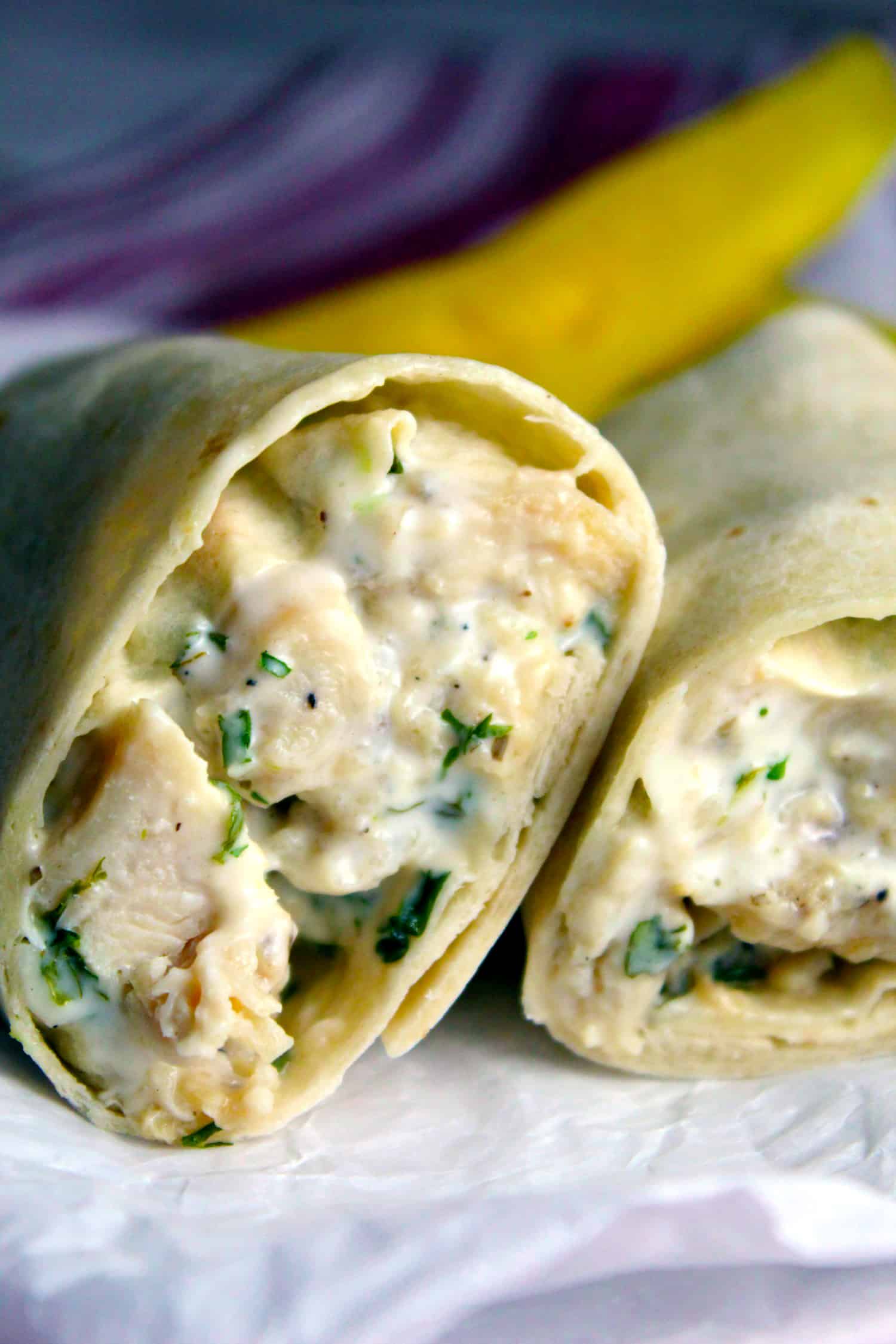 Buffalo Shrimp – Quick and easy shrimp appetizer that's perfect for holiday parties, game days or even a light dinner!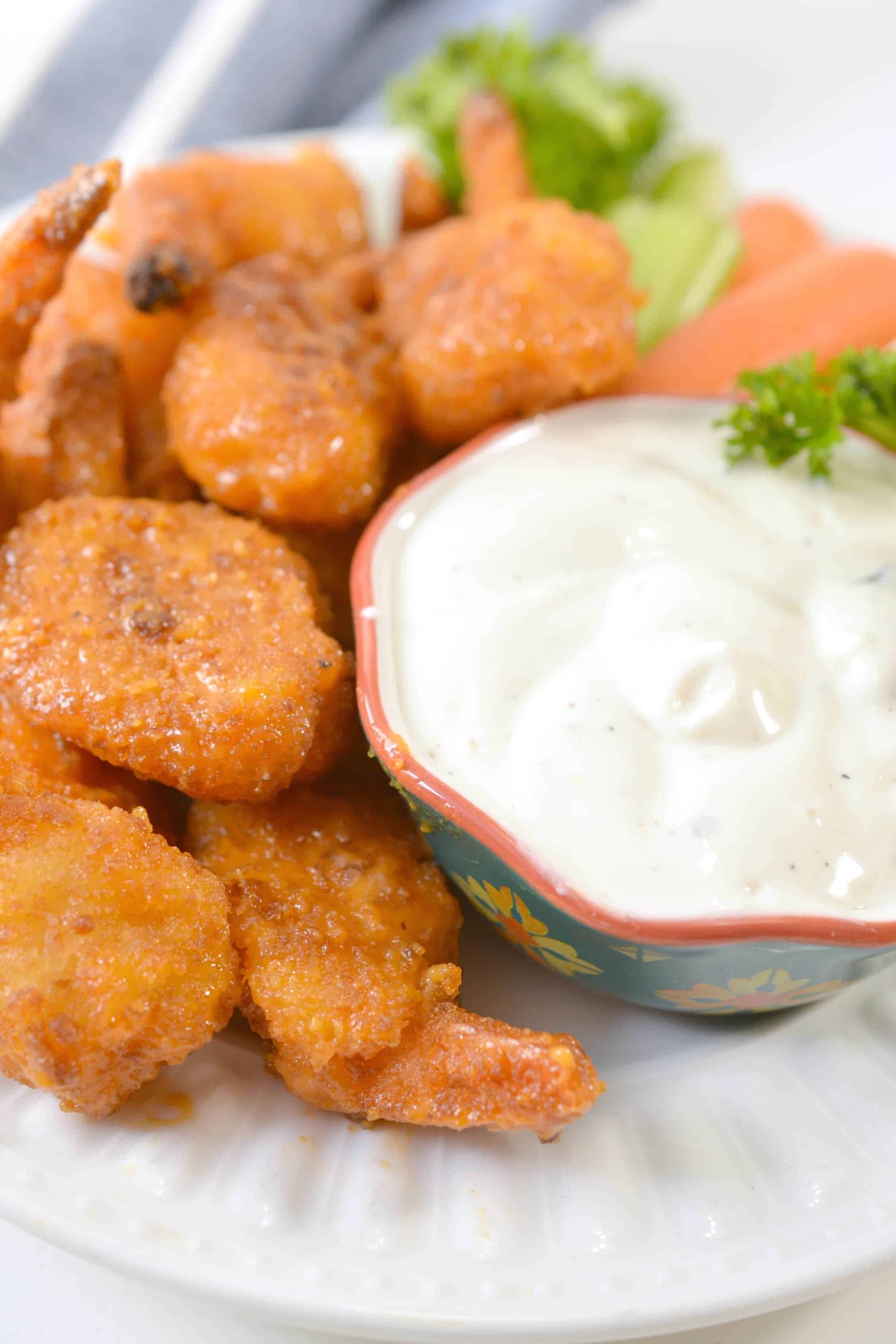 Cheese Tortellini Skillet with Shrimp – Delicious and cheesy, this seafood pasta recipe is the perfect combination.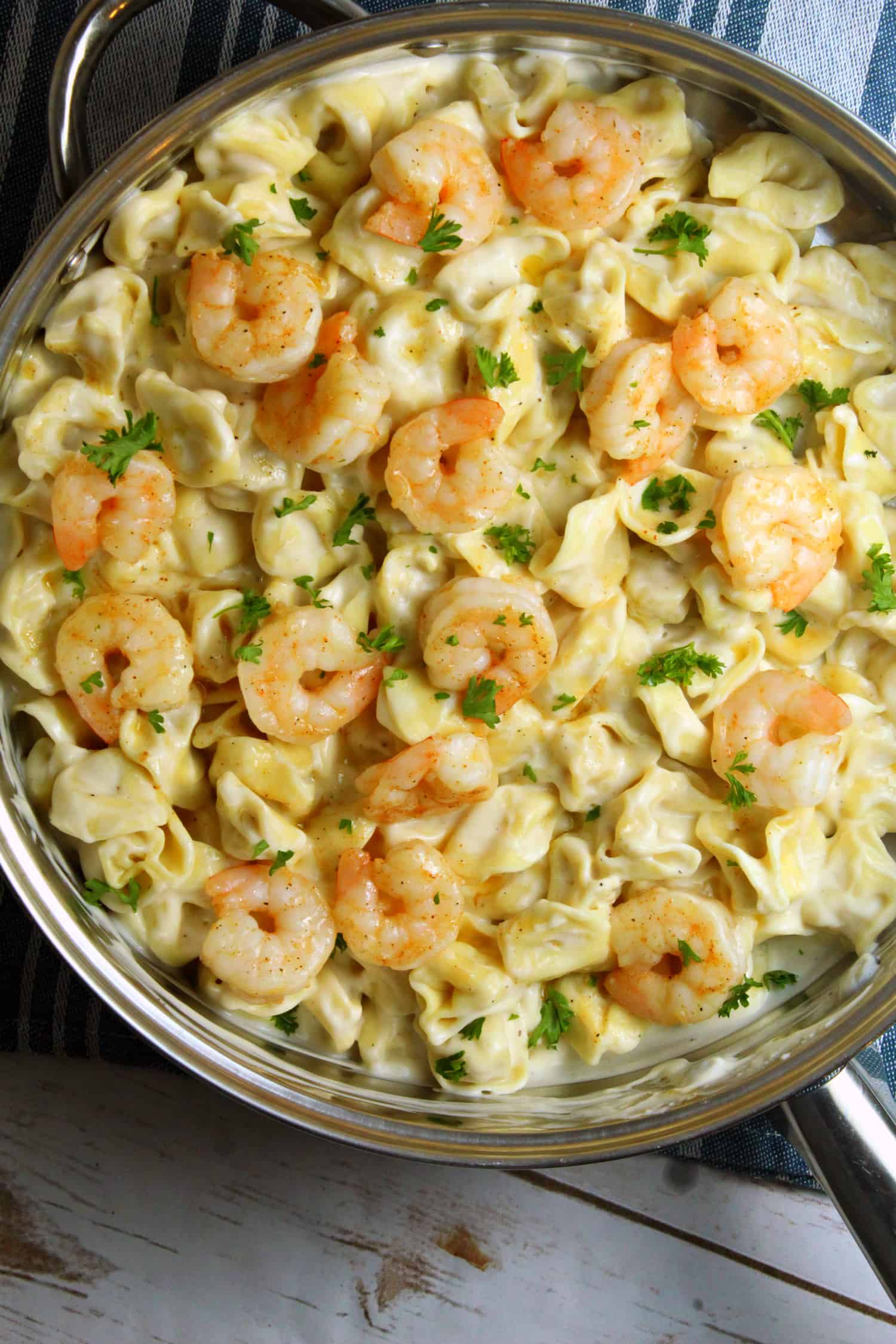 Get new recipes weekly plus our FREE ebook!