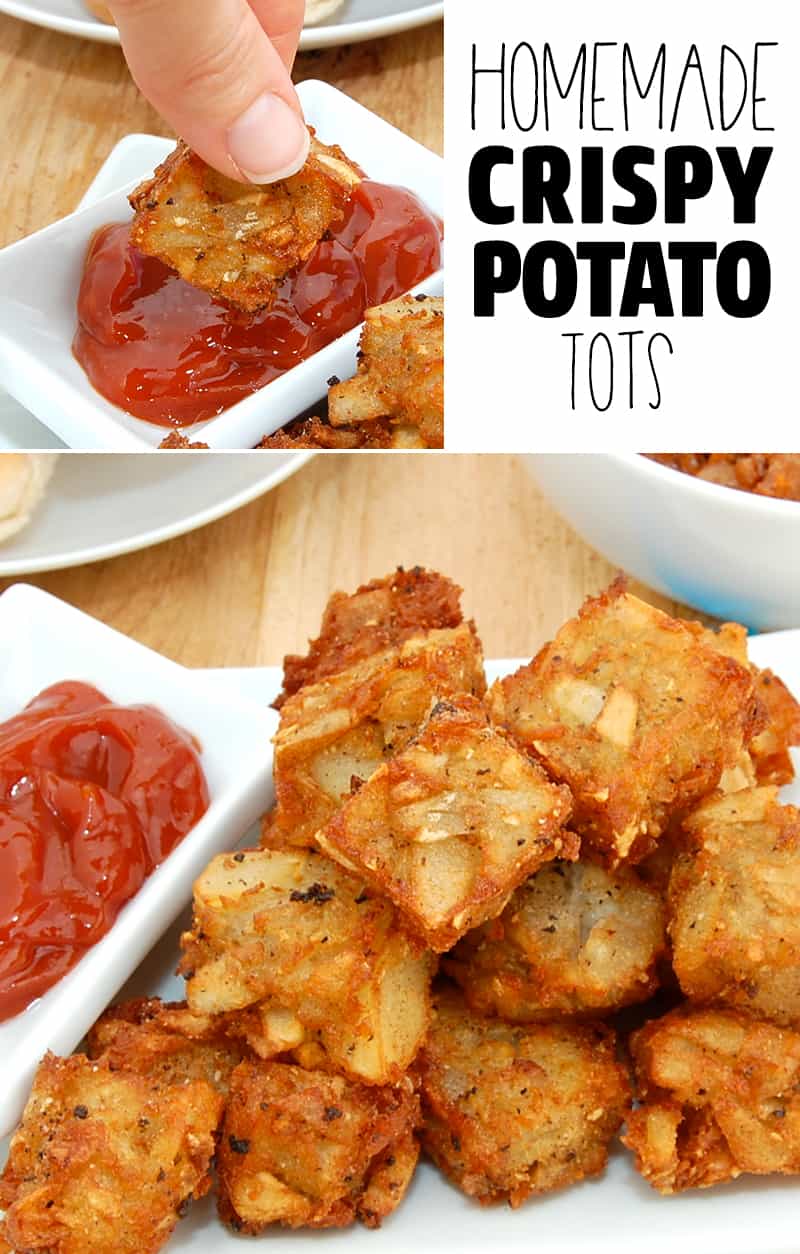 Whether you smother these Homemade Crispy Potato Tots in ketchup or top them with your favorite toppings, they are incredible! Because these homemade tater tots are so amazing, it's hard to eat the frozen kind anymore.
There is just something so fantastic about putting in the work and ending up with beautiful and delicious homemade potato tots.
Scroll to bottom for printable recipe card.
Homemade Crispy Potato Tots (Tater Tots)
These homemade tots go well with burgers, hot dogs, steak, sandwiches, or topped with all sorts of yummy stuff. You seriously can't go wrong when you make them. They are PURE HEAVEN! Sometimes we like to have a burger night with homemade tots, and everyone is so happy, and they leave super stuffed.
Pair them with some loaded potato salad or fresh corn salad for spring or summer get-togethers.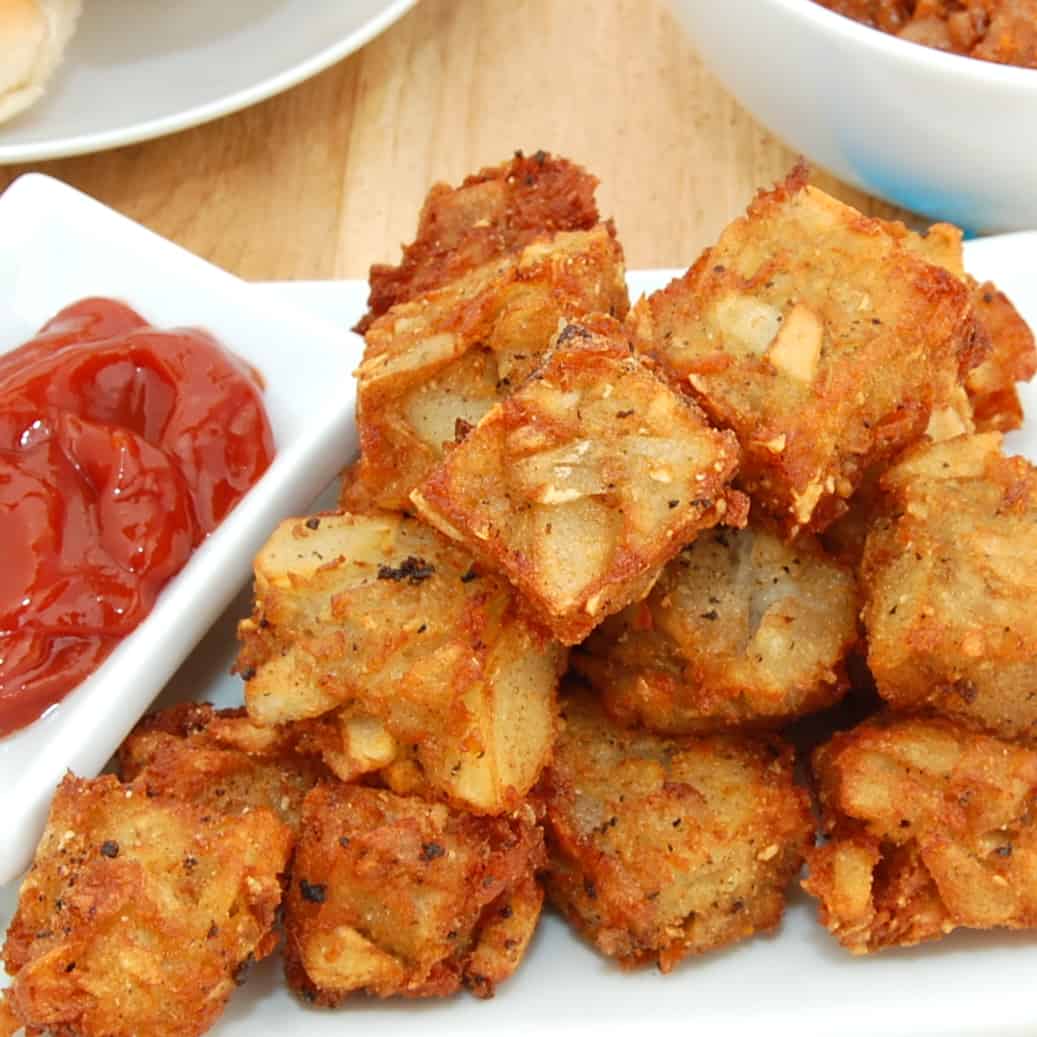 Potato Tots Ingredients
To make your own homemade potato tots, you need 7 total ingredients, including water! If you are questioning if you need to have any skills in the kitchen or not to make these, you don't! They are so simple, and a beginner can successfully make them without any trouble.
Water
Salt
Russet potatoes
All-purpose flour
Pepper
Cayenne pepper
Peanut oil or vegetable oil
How To Make Homemade Tater Tots
The part you will have the hardest time with is that you may never want tater tots from a fast-food chain again! These blow them out of the water, and the others don't even compare! Take a look:
First Step: Prepare saltwater by mixing the water and salt in a small bowl until it's dissolved. Use a food processor and grind the potatoes and saltwater together for about 10-12 pulses until it's ground-up coarse. Stir as needed.
Second Step: Pour the potato mixture into a strainer that has fine-mesh while pressing the potatoes with a spoon until they become dry. There should be around 1 1/2 cups of liquid that comes out, then discard the liquid. Put the potatoes in a microwave-safe bowl and heat uncovered for 8-10 minutes or until it becomes dry and sticky. Be sure to stir halfway through cooking.
Third Step: Mix together the flour, black pepper, and cayenne pepper with the potatoes. Then spread the entire mixture into a thin layer on a piece of aluminum foil for 10 minutes. Move the potatoes, so they are in the center of the foil and place the foil in an 8-inch baking pan. Make sure the corners and sides of the container are covered with foil and flush to the pan. Press the potato mixture tightly into the pan, so they are even. Freeze the pan uncovered for 45 minutes.
Fourth Step: While the tater tots are cooling, preheat the oven to 200 degrees F and place a wire rack in a rimmed baking sheet. Heat the oil of your choice in a saucepan over high heat until it reaches 375 degrees. Lift the potatoes out of the baking pan by pulling on the foil overhang. Cut them into 1 1/4 x 1-inch pieces. Fry the potatoes until they are golden brown and crispy. This usually takes around 5-7 minutes. You can occasionally stir as they are cooking, so they don't stick together. Add them to the prepared baking sheet and season to your preference. Put the baking sheet in the oven to keep them warm while you continue working on additional batches. Serve warm once you have made them all.
Optional Homemade Potato Tots Topping Ideas
You guys! There are SO MANY topping ideas that you can put on these potato tots! The options are endless, so try out anything you have a calling to do. Here are some of our go-to options because they are so incredible.
Chili – Good old fashioned chili tater tots are so good. Just make your favorite homemade chili recipe and pour it on top of the freshly cooked tots. It's heavenly.
Cheese – Either top the chili with cheese or just the plain tater tots. Either way, cheese tots are the BOMB! Try them for yourself and see what you think.
Bacon – Chop up some cooked bacon and sprinkle it on top with some cheese. Yummy! They are genuinely finger-licking good when you add some bacon to them.
Ground Beef – Brown up some hamburger and keep it plain or add some taco seasoning, then top the tater tots. It makes them into a complete meal serving them this way.
Eggs – Scramble some eggs and put the tater tots with them. Then add all of that to a breakfast burrito. Holy cow, they are so good that way.
Can I Use Sweet Potatoes Instead Of Russet When Making Potato Tots?
Yes, if you want to use sweet potatoes instead of russet, you sure can. The texture of a sweet potato is a little bit different, and they may need to cook a little longer in the microwave. You will just have to use your best judgment to make sure they are the right consistency. While I haven't tried them this way, I am sure they will turn out great.
How Do You Store Homemade Tater Tots?
If you end up with leftovers, no problem! You can easily store them in a closed airtight container and put them in the refrigerator. They will last 3-4 days and can be warmed up in the microwave.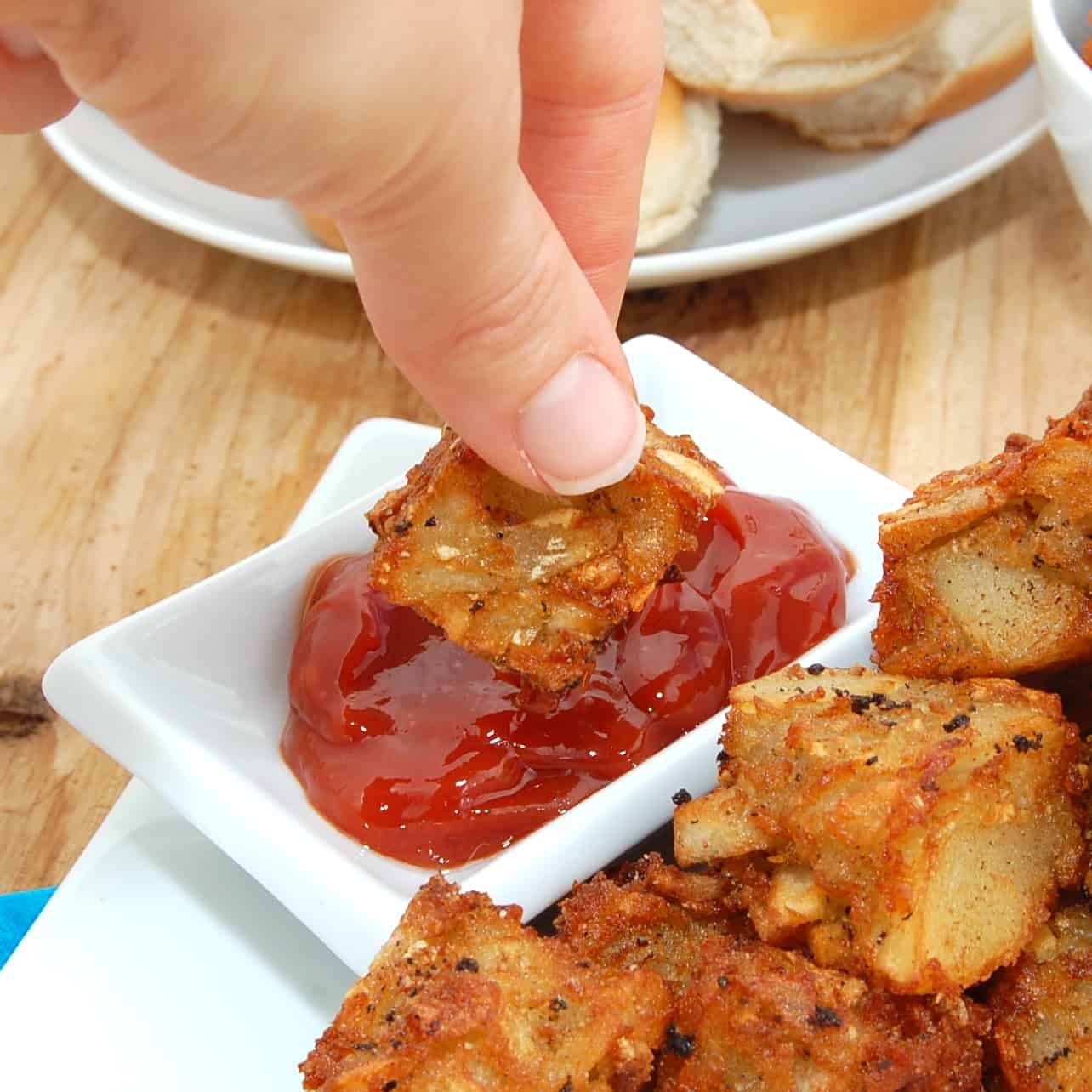 Can You Freeze Homemade Potato Tots?
Yes, you can freeze the potato tots if you want to. Lay them out on a baking sheet, so they aren't touching each other. Freeze for 2-3 hours, then scrape them off of the pan and put them in a freezer bag. Warm them in the microwave or reheat them in oil.
Enjoy!!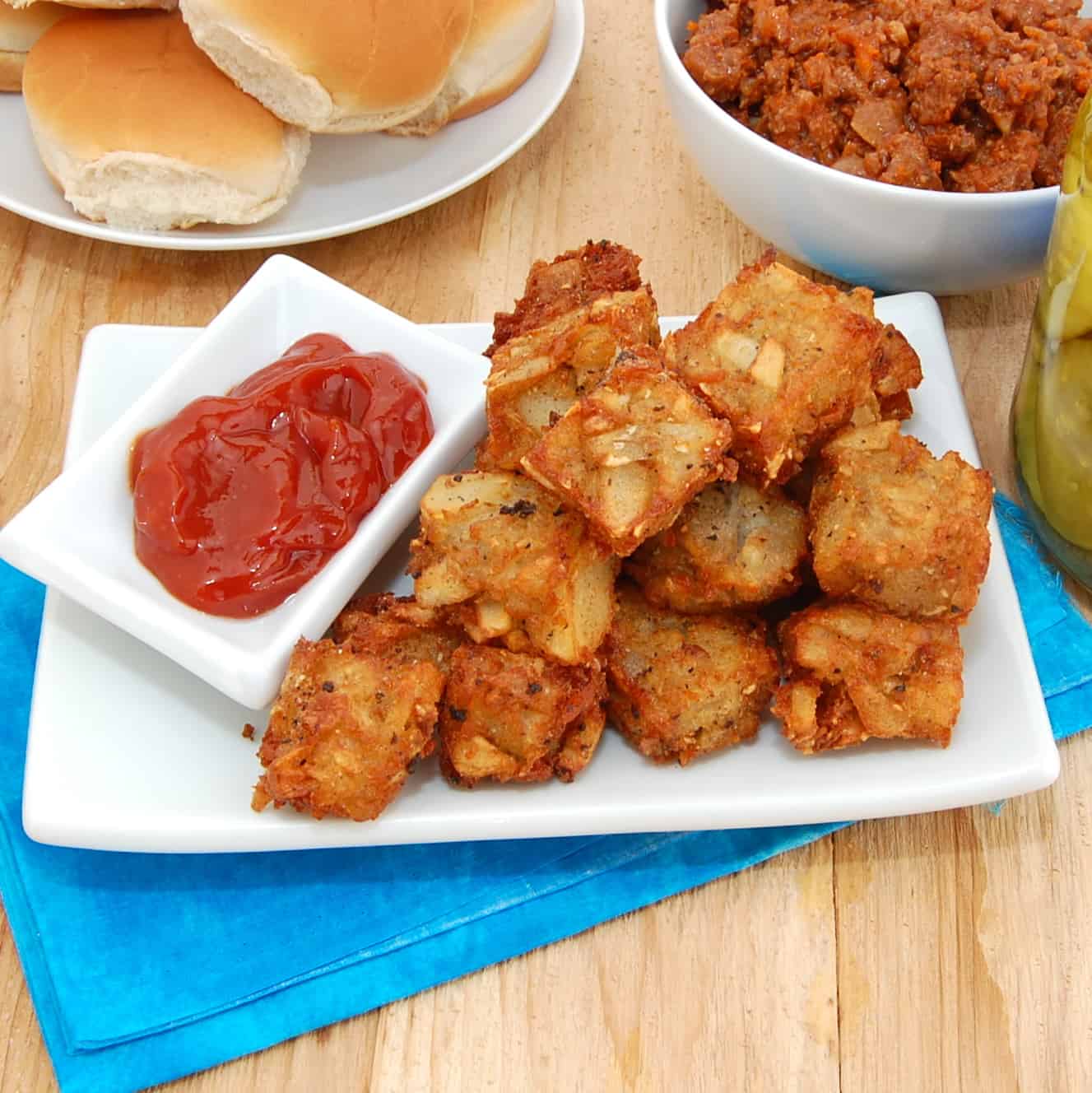 Now, remember to save this recipe on Pinterest for later 🙂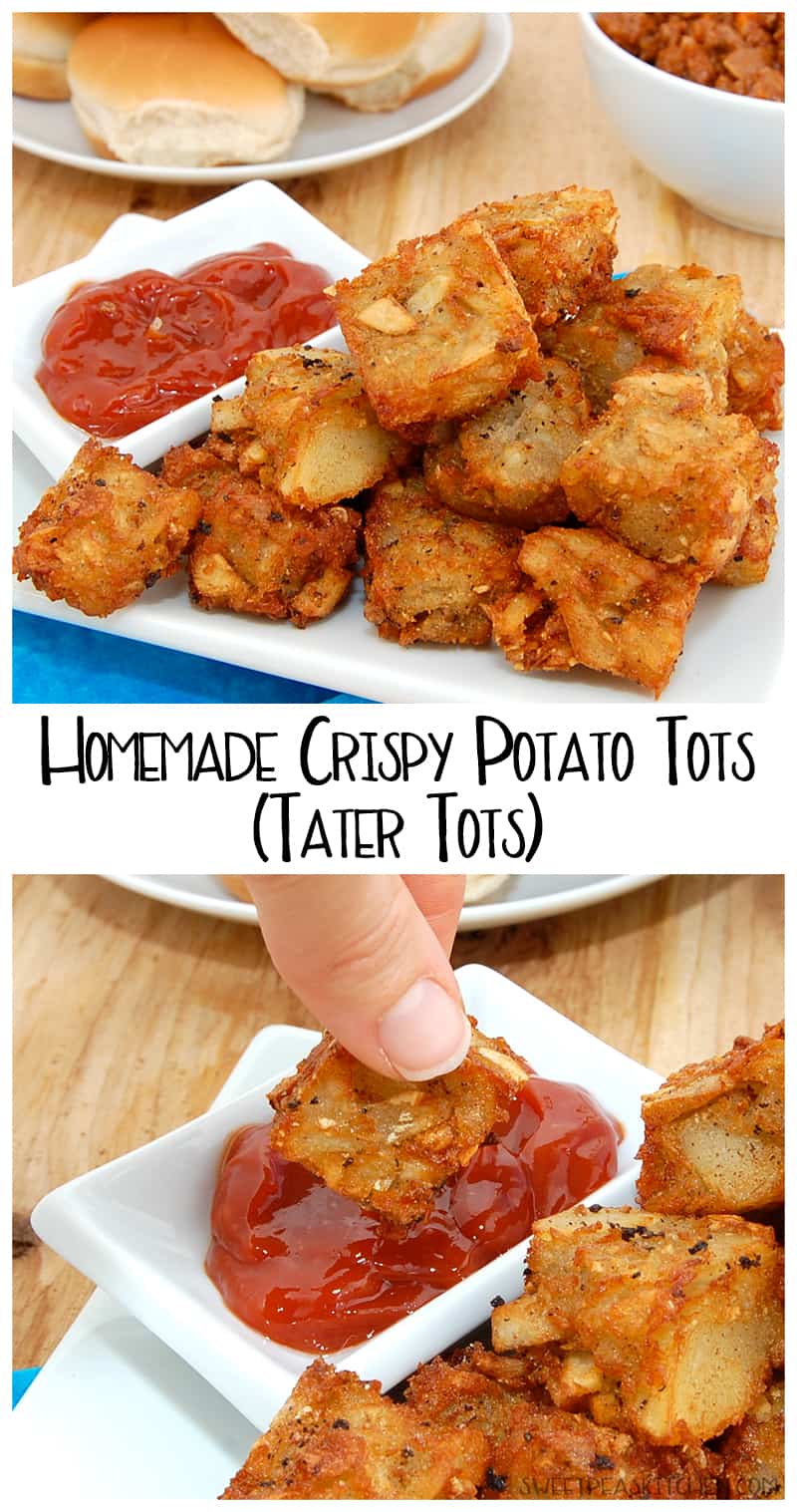 Pin this recipe now to remember it later
Homemade Crispy Potato Tots (Tater Tots)
When you sink your teeth into these crispy potato tots you are going to be amazed! These homemade tater tots are simple to make and taste delicious.
Ingredients
2 1/2

pounds

russet potatoes

,

peeled and cut into 1 1/2-inch pieces

1 1/2

tablespoons

all-purpose flour

1/8

teaspoon

cayenne pepper

,

optional

4

cups

peanut oil or vegetable oil
Want to save this recipe? Enter your email below and we'll send the recipe straight to your inbox!
NOTE: By saving this recipe, you agree to join our weekly recipes newsletter.
Instructions
In a small bowl, whisk water and salt together until salt dissolves. Transfer salt water and potatoes to the bowl of a food processor fitted with the metal blade and process until coarsely ground, 10 to 12 pulses, stirring occasionally.

Drain potato mixture in fine-mesh strainer, pressing potatoes with a spoon until dry (liquid should measure about 1½ cups); discard liquid. Transfer potatoes to a microwave safe bowl and microwave, uncovered, until dry and sticky, 8 to 10 minutes, stirring halfway through cooking.

Stir flour, black pepper and cayenne pepper into potatoes. Spread potato mixture into thin layer over large sheet of aluminum foil and let cool for 10 minutes. Push potatoes to center of foil and place foil and potatoes in 8-inch square baking pan. Push foil into corners and up sides of pan, smoothing it flush to pan. Press potato mixture tightly and evenly into pan. Freeze, uncovered, until firm, about 45 minutes.

Meanwhile, preheat oven to 200 degrees F. Set a wire rack in a rimmed baking sheet; set aside. Heat oil in a saucepan over high heat until 375 degrees. Using foil overhang, lift potatoes from pan and cut into 1¼ by 1-inch pieces (6 cuts in 1 direction and 8 in other). Fry half of potato tots, until golden brown and crisp, 5 to 7 minutes, stirring occasionally once they begin to brown. Drain prepared baking sheet, season to taste and place in oven. Bring oil back to 375 degrees and repeat with remaining potato tots. Serve warm.
Follow me on Pinterest for daily delicious recipes!
I have a pretty good feeling that you will be addicted to these golden-brown beauties! Take a look at some of my other yummy side dishes and appetizers:
Bacon Cheddar Potato Skins – Everything About these potato skins is out of this world! You have to try them.
Corned Beef And Cabbage Eggroll – They are the best way ever to start a meal. Filled with ground beef and cabbage!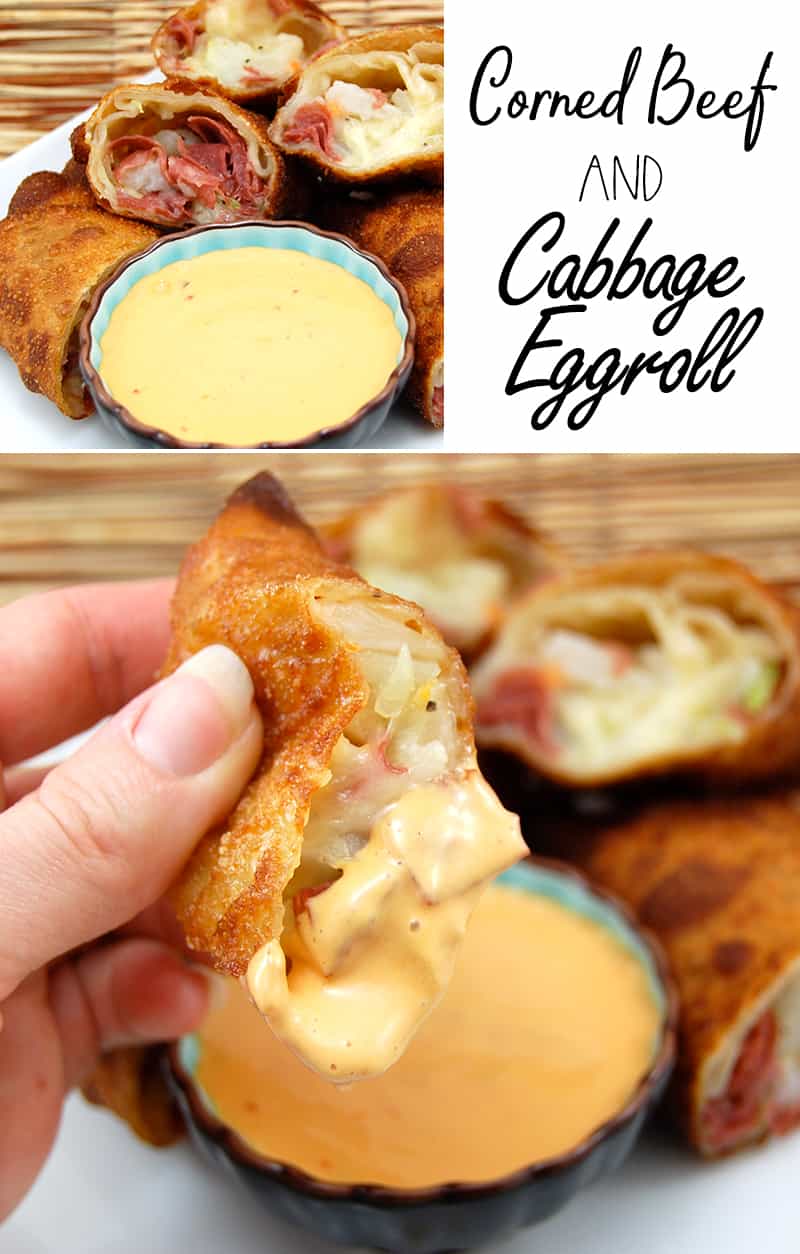 Three Cheese Pizza Nachos With Pepperoni – Talk about fun party food! These nachos are always a hit!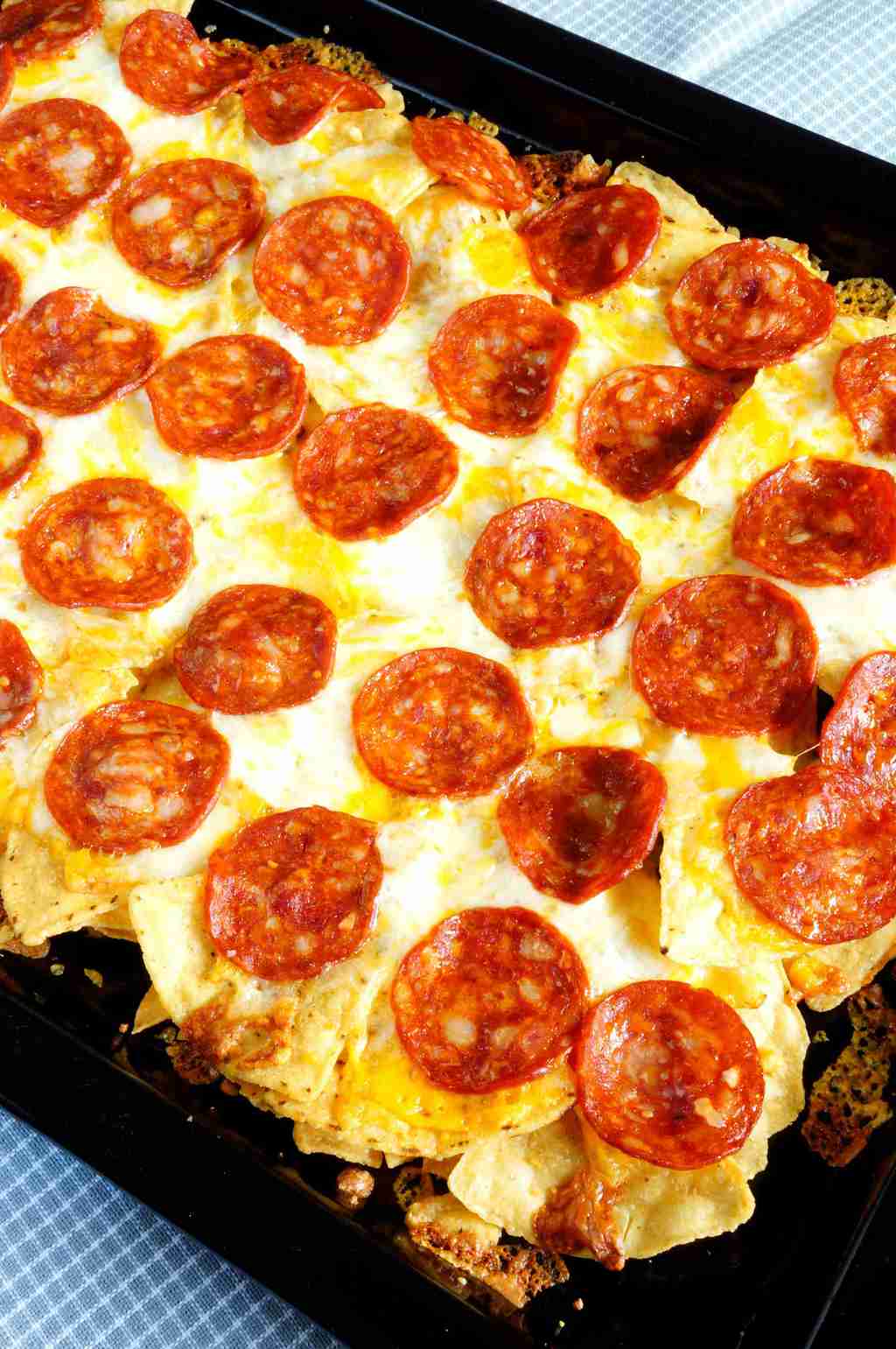 Mini Pizza Bites Pretzels – If you're looking for a tasty appetizer or side dish that everyone raves about, this is the one! Unique and amazing.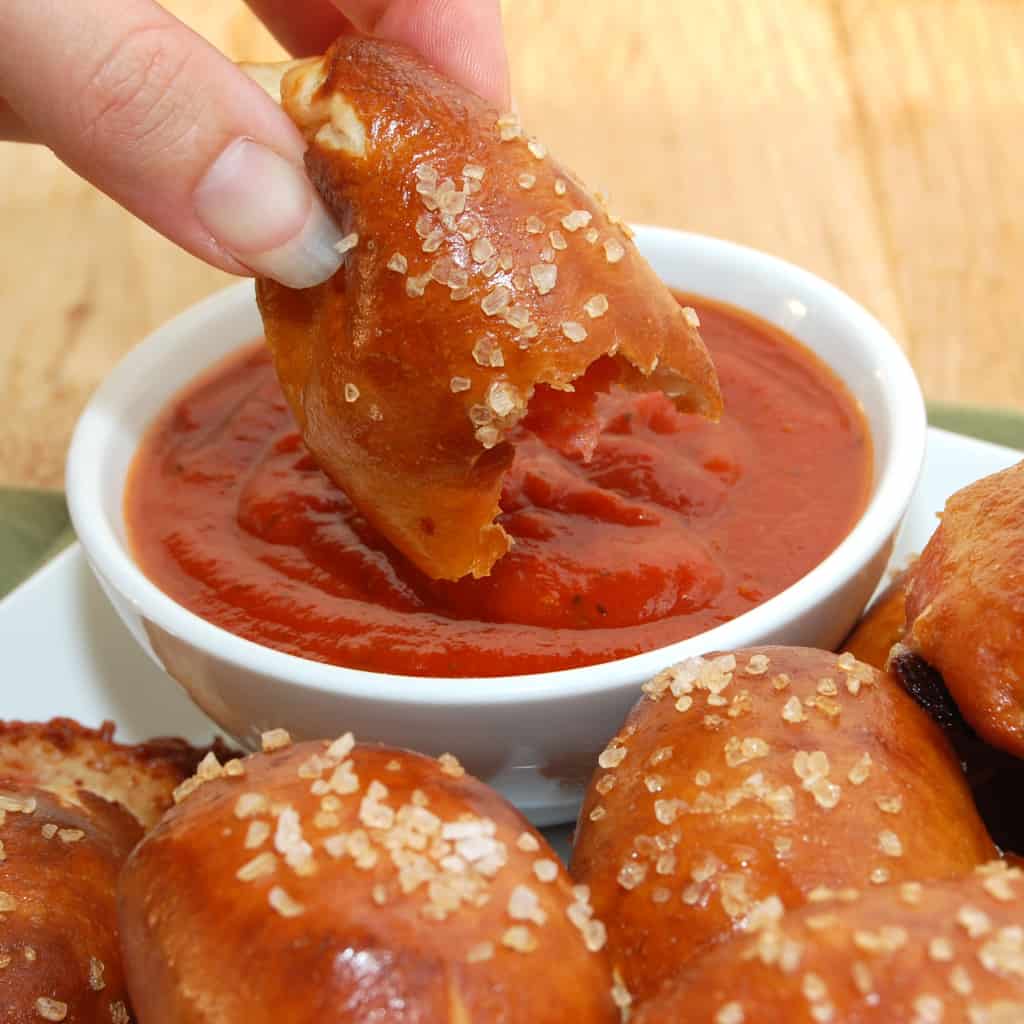 Get new recipes weekly plus our FREE ebook!