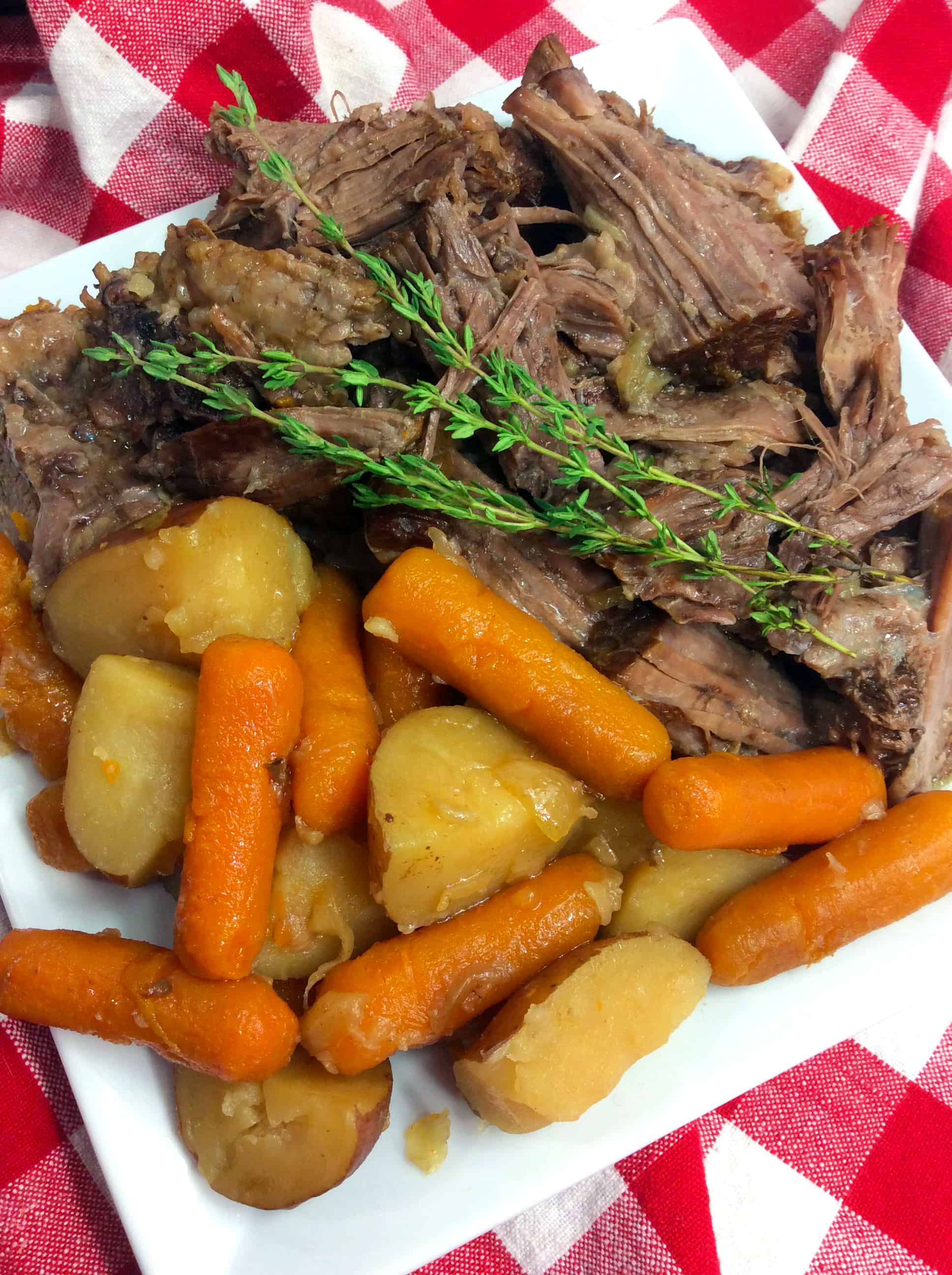 This Instant Pot roast is an easy all-in-one hearty Instant Pot meal, perfect for cool nights! So much quicker and easier than any roast you've made before! Plus, the Instant Pot pot roast is jam-packed with flavor, so it keeps your taste buds happy!
I have officially jumped on the Instant Pot bandwagon. Just a few short months ago, I was still trying to figure out why exactly everyone was raving about their Instant Pot and convinced that I did not need another kitchen gadget.
Oh, how wrong I was. My Instant Pot was a real kitchen game-changer, primarily as I focus on cooking healthy meals quickly. So dust off your pressure cooker and make this yummy Instant Pot pot roast recipe!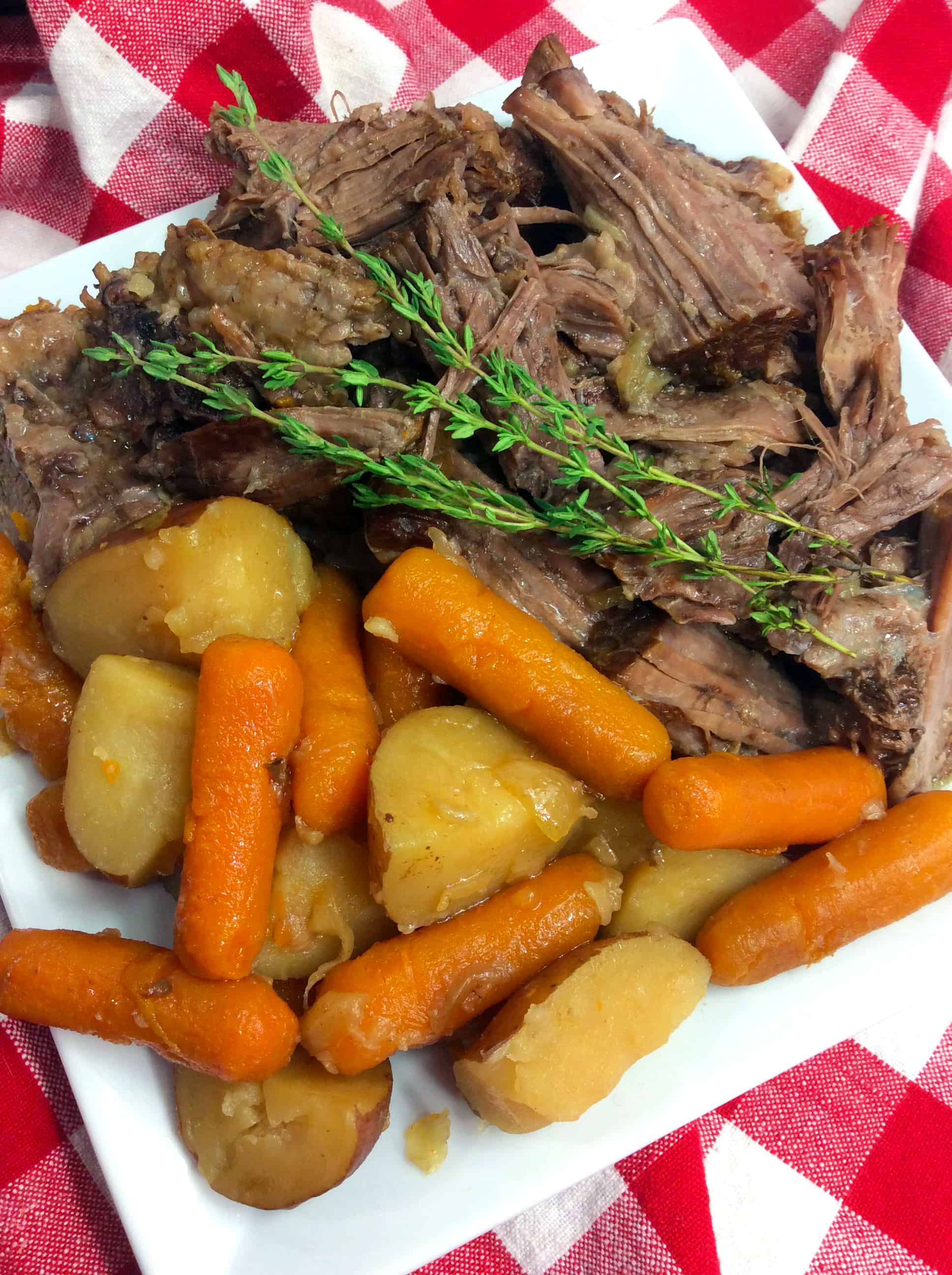 Scroll to bottom for printable recipe card.
How To Cook A Pot Roast
You are going to be thanking yourself after you make a chuck roast in Instant Pot because it will simplify your life so much! I love making Instant Pot beef roast on those nights when I am craving comfort food and short on time.
I love the look of all the fresh food before I cook it, I just couldn't help but share this photo with you. Soon all these fantastic ingredients are going to be transformed into a delectable roast with vegetables. Here are the super simple instructions to get you started: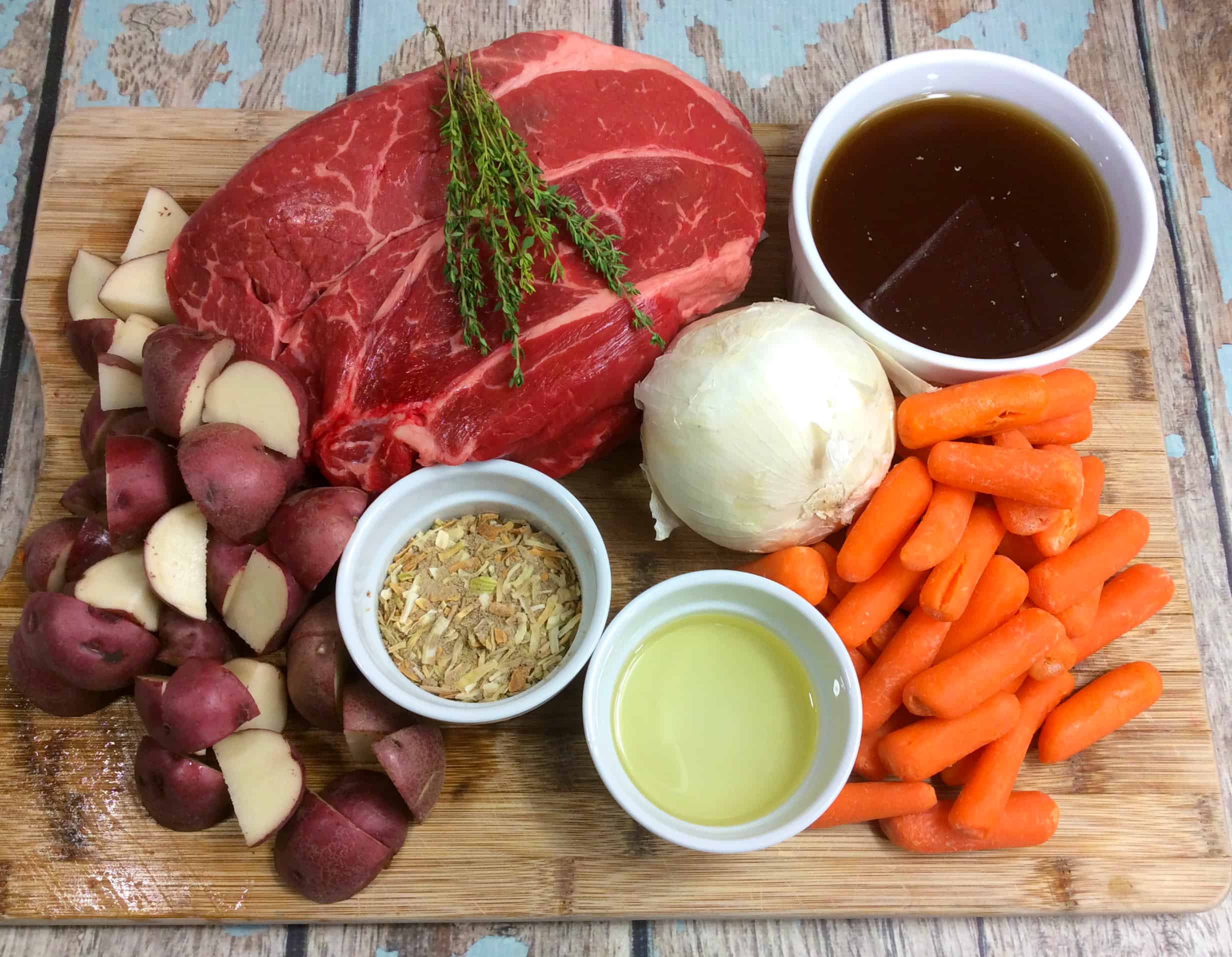 First Step: Chop onion into large pieces, quarter baby potatoes and add to a ziplock bag with baby carrots, onion soup mix, and olive oil. Set aside so they can really soak up the seasonings.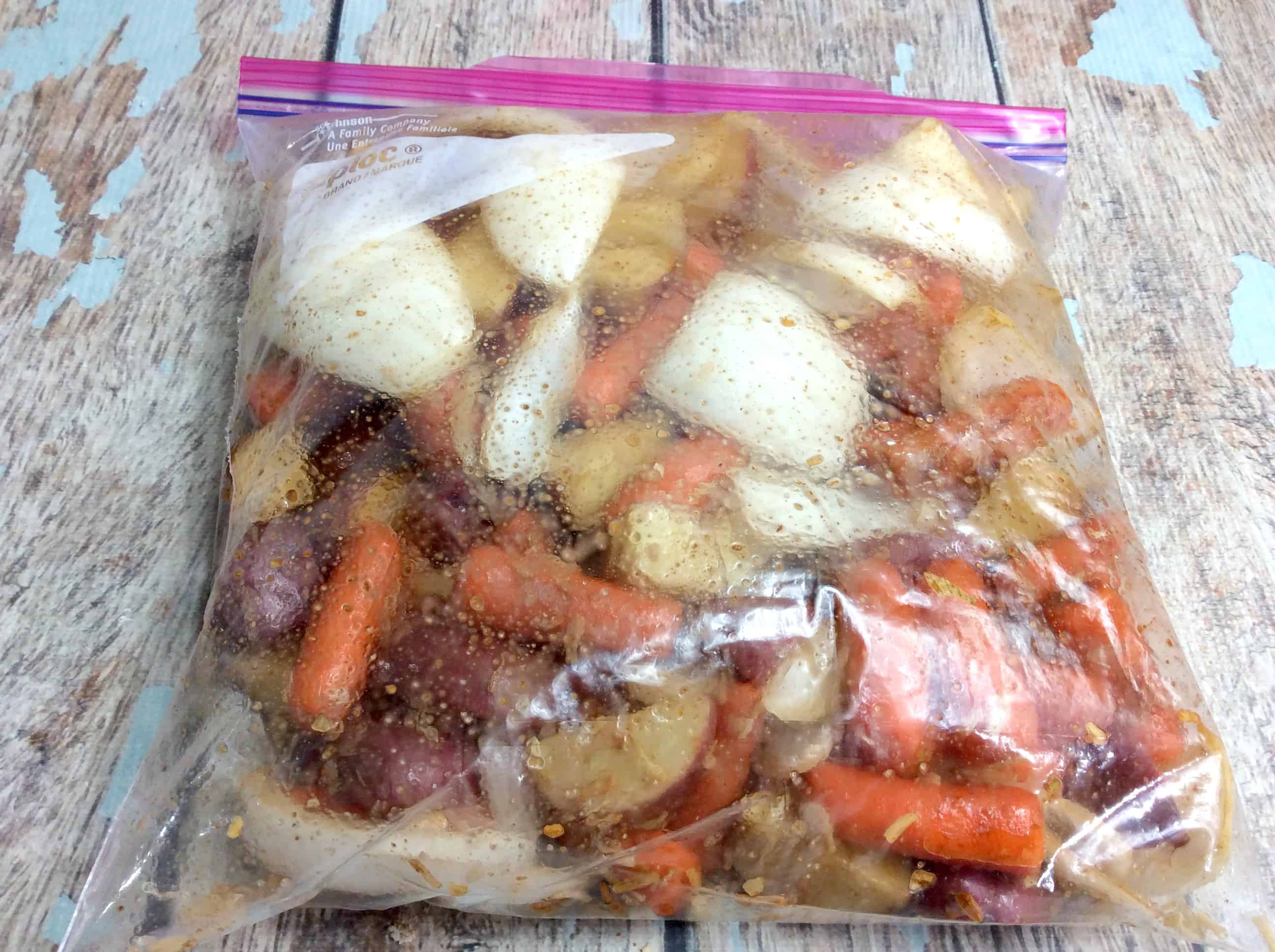 Second Step: Sear pot roast with hot olive oil in the Instant Pot for 5 minutes on each side.
NOTE: Don't skip this step because the Instant Pot pot roast gets a bunch of flavor from searing it. Plus, it helps hold moisture inside the chuck roast.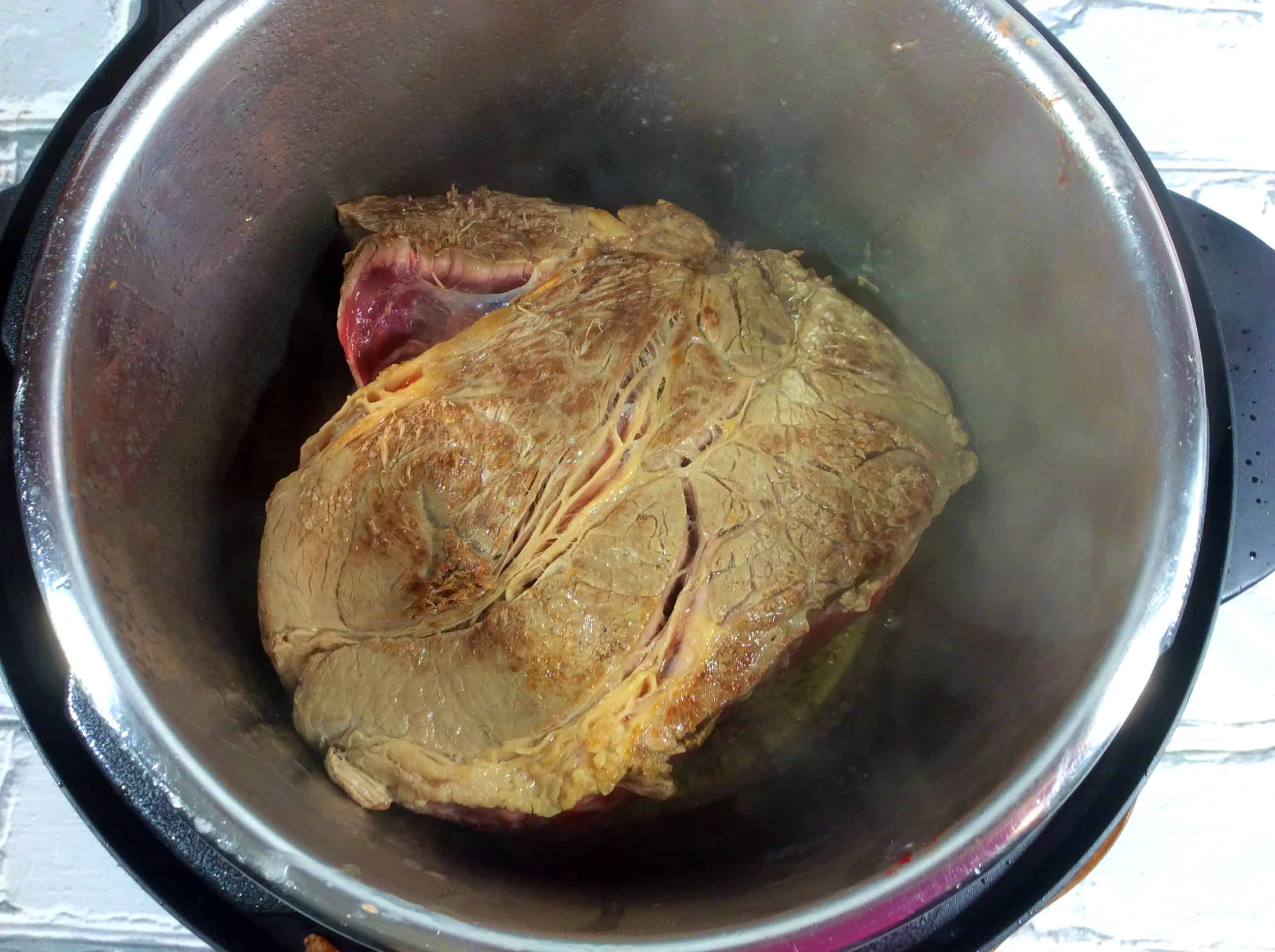 Third Step: Pour in beef broth, so it covers the bottom of the Instant Pot. The liquid is what helps it cook properly.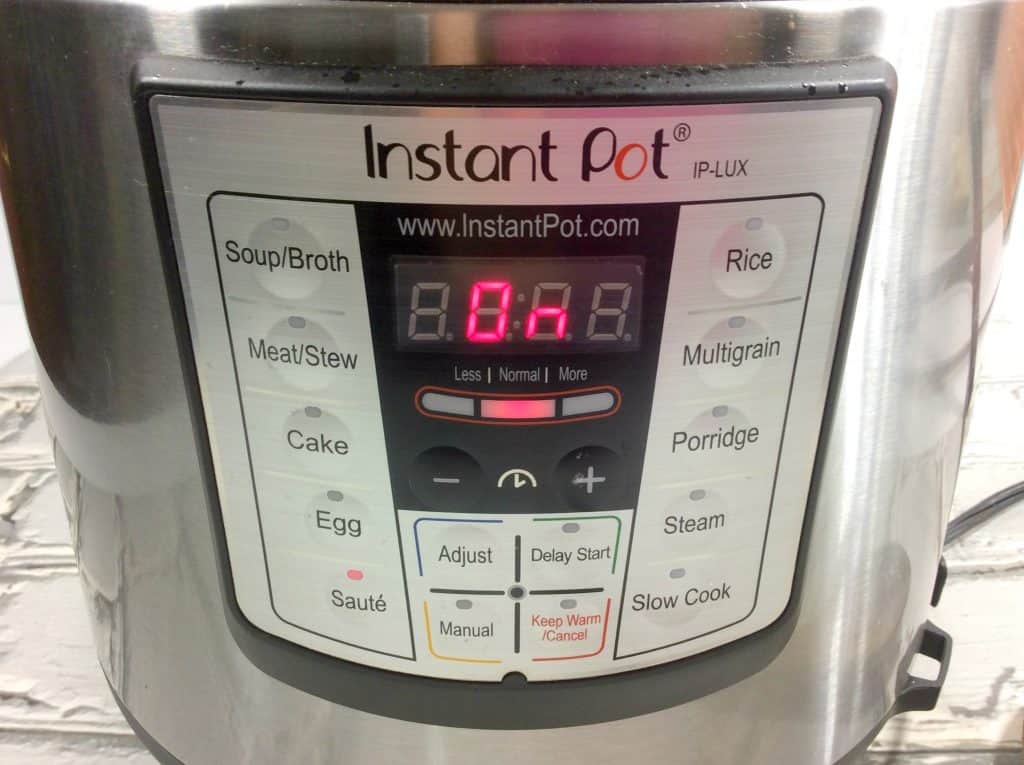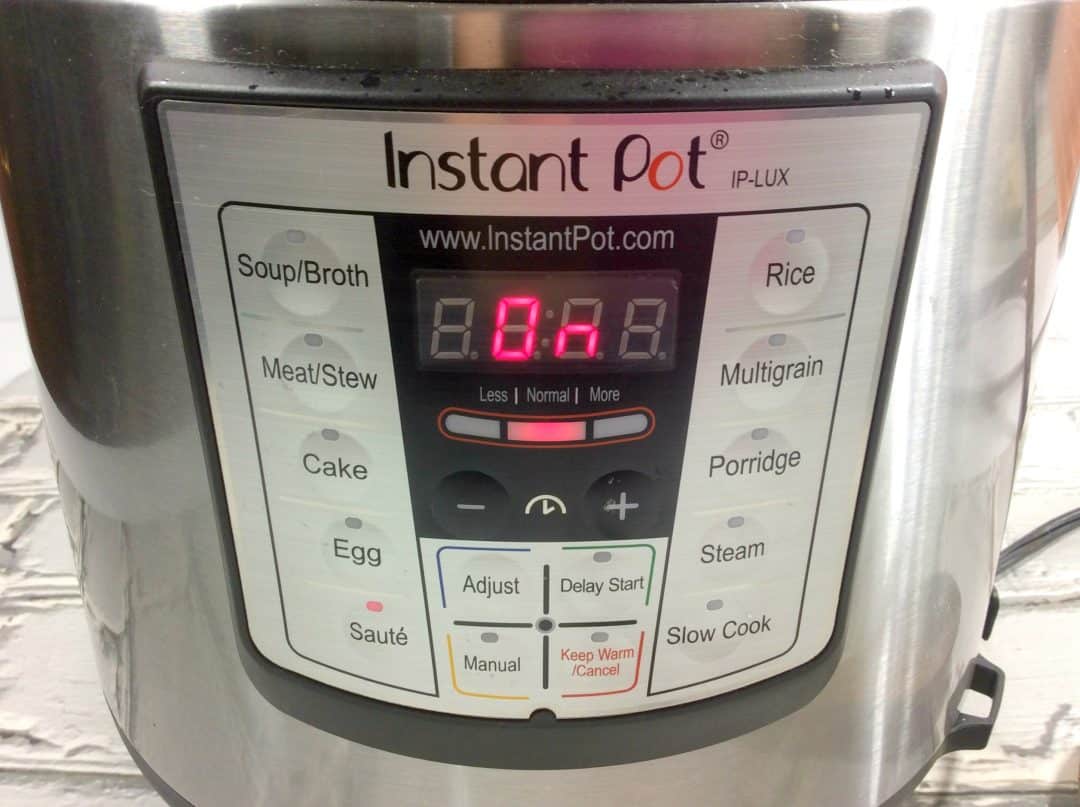 Fourth Step: Add veggies to the Instant Pot, distributing evenly around the roast. Cook the Instant Pot roast for 70 minutes.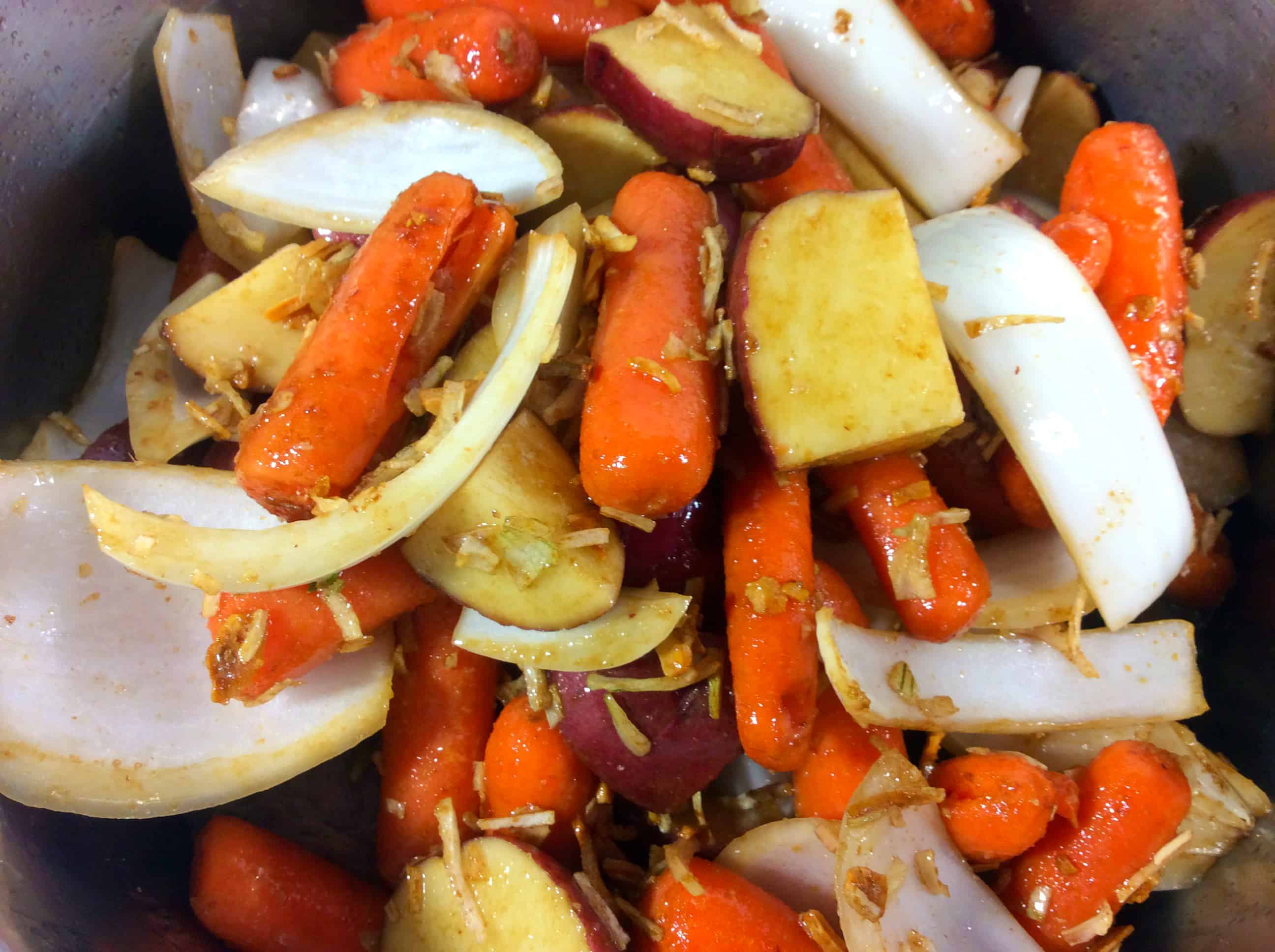 Fifth Step: After the roast with vegetables has finished cooking, do a 10-minute natural release followed by a quick release.
That's all you need to do! You now have a beautiful and scrumptious Instant Pot pot roast you made with very minimal effort! This is cause for celebration!
Can I Use Frozen Roast In Instant Pot?
Yes, cooking frozen meat is a considerable advantage of using the Instant Pot for dinners. There is no time needed to wait for the chuck roast to thaw out. If you have a frozen roast, then follow the instructions I have given except for you will need to add 30 minutes to the time. It will still come out a delicious chuck roast in Instant Pot, and you will save lots of time waiting for the meat to thaw.
Why Is Instant Pot Roast Tough?
If you are dealing with the unfortunate event of a tough Instant Pot beef roast, then it actually needs to be cooked a little longer. If this happens to you, place the roast back in the Instant Pot and cook for an additional 10-15 minutes. Each pressure cooker is a little bit different, and some pressurize differently. There really isn't a way to predict this, but with trial and error, you will be making the best roasts ever right in your Instant Pot in no time.
Why Does My Instant Pot Say Burn?
Whether you are just starting out in the Instant Pot world or are an old pro, you are going to run into a burning message every once in a while. When this happens, you should hit the cancel button on the front of the pressure cooker. Then do a quick release to allow it to depressurize. Once the pressure has been released, you can open the lid safely. Check for stuck-on foods and break them away from the bottom or edges with a wooden spoon or spatula. Then you will need to add some more liquid. I like to add beef broth to the Instant Pot roast, but you might want something different depending on what you are making. After adding liquid, you can start the cooking process all over again. (Except you don't need to sear the roast again.)
Getting a burn notice could be because you accidentally forgot to add liquid at the beginning. This happens to everyone, so don't get too frustrated. Adding water or broth is an important step that will significantly affect how the recipe turns out.
How Does An Instant Pot Work?
You may be wondering how this amazing gadget can cook a roast with vegetables in just 70 minutes! Well, pressure cookers have been around since the year 1679! Yes, you read that right, 1679! The reason why is because you can take something that would typically take much longer to cook and do it faster and have more flavorful food.
Typically when you boil water on the stove it heats up to 100 degrees C. When you cook food in the pressure cooker it will heat up to 120 degrees C. This is why it's so important not to forget to add a liquid like water or broth to the Instant Pot. That liquid is what actually boils and ultimately cooks the food.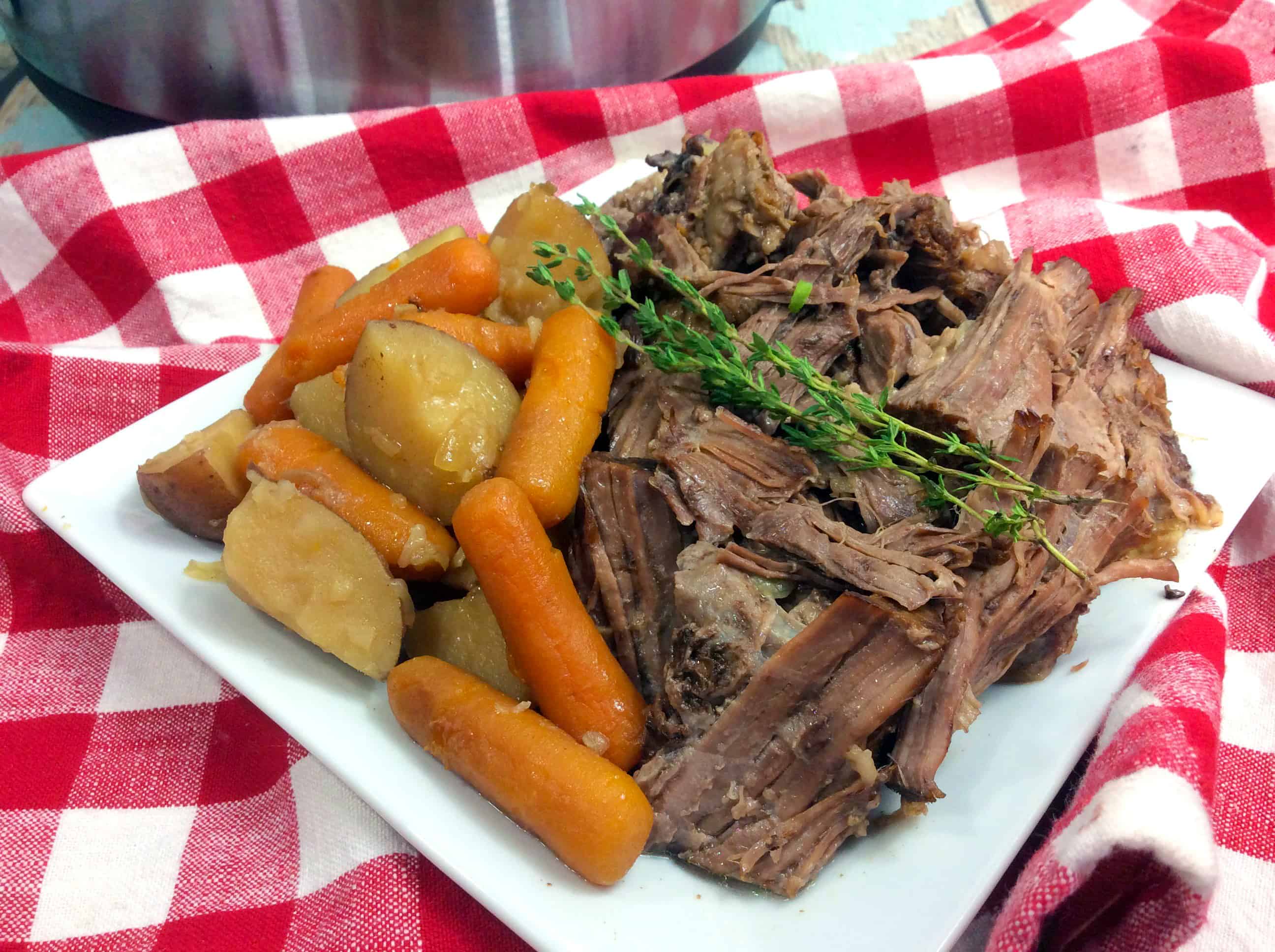 How To Store Chuck Roast In Instant Pot Leftovers
The beauty of this Instant Pot beef roast is that you can save the leftovers to eat for several days. The most important part is how you store it. It needs to be refrigerated and put in an airtight container. On average the pressure cooker roast will last 3-4 days in the refrigerator.
You can also freeze the Instant Pot beef roast if you can't eat it within 3-4 days. Place it in a glass or plastic freezer safe container. It will last 2-3 months in the freezer.
How To Reheat Roast With Vegetables
I find the easiest way to reheat a roast with vegetables is by placing it in the oven for 20-30 minutes. I usually heat the oven 300 degrees or 350 degrees depending on how big of a hurry I am in. It is beneficial to add 1/4 – 1/2 cup of beef broth to the bottom of the baking dish. Make sure to cover it loosely with aluminum foil. It will help keep the moisture in and prevent the Instant Pot roast from drying out.
You can also microwave the easy pot roast recipe rather quickly. I usually heat it up in 1 or 2-minute increments until it's hot.
Another option is to turn it into a hash. Place a little bit of olive oil in a skillet and place the meat in veggies in the pan. Saute it until everything is hot. The veggies will sort of mash-up, and that is terrific! It's not supposed to be big chunks of vegetables.
How Can You Tell If Roast with Veggies Has Gone Bad?
You will know if the roast has gone bad by the odor. That is one of the first signs that something isn't right. It will have a pungent smell, and it won't be appetizing at all. It may also develop mold or become slimy once it ages past the point of being edible. Whenever in doubt, toss it.
Pin this delish Instant Pot Roast recipe for later on Pinterest: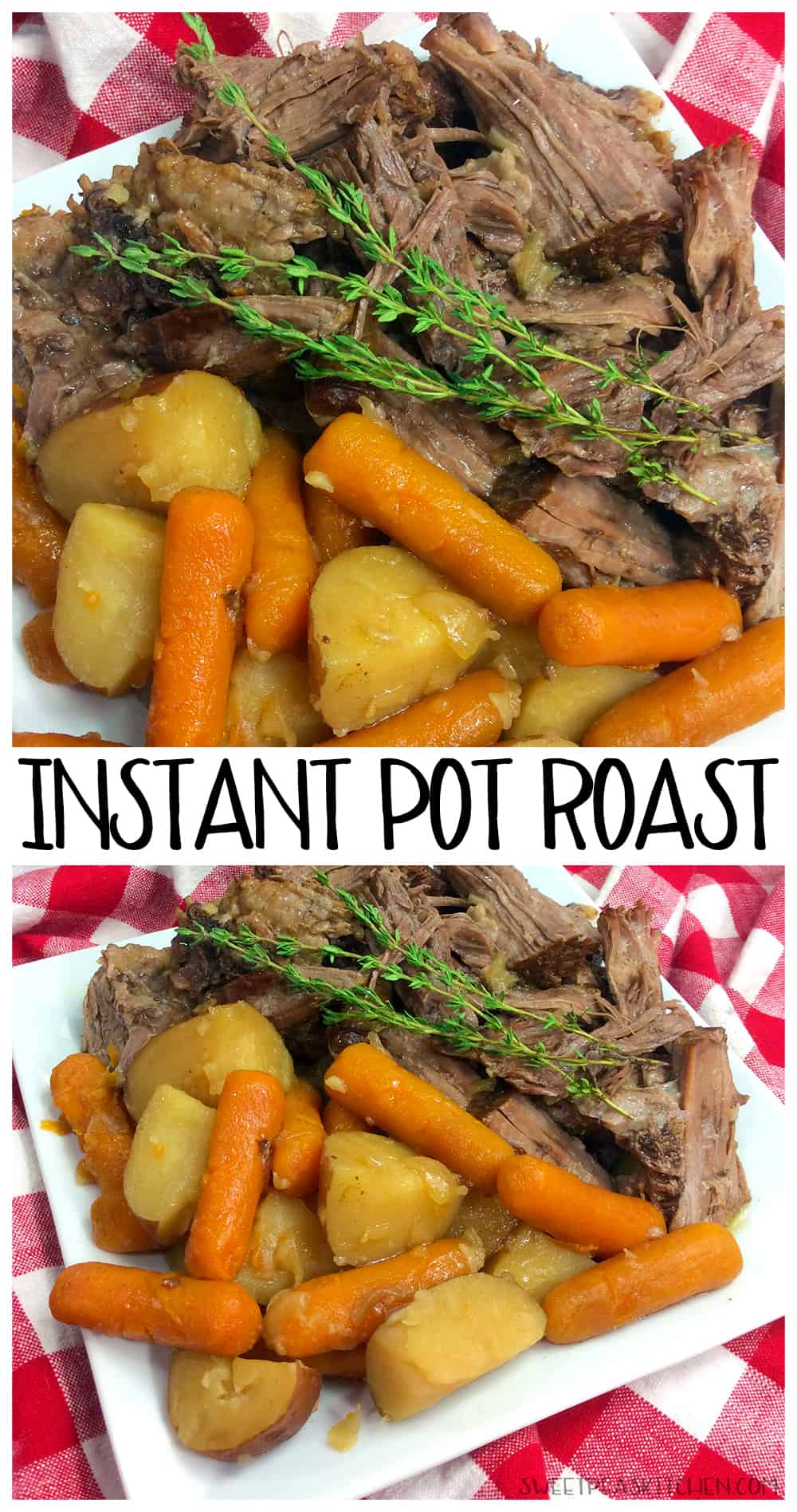 Pin this recipe now to remember it later
Instant Pot Roast
This Instant Pot Roast is an easy all-in-one hearty Instant Pot meal, perfect for cool nights! So much quicker and easier than any roast you've made before!
Ingredients
1

lb

baby red potatoes- quartered
Want to save this recipe? Enter your email below and we'll send the recipe straight to your inbox!
NOTE: By saving this recipe, you agree to join our weekly recipes newsletter.
Instructions
Pour 2 tbsp olive oil into the IP and turn on to "saute"

When oil becomes hot, add the roast and sear 5 minutes on each side.

Add the beef broth into the IPUsing a ziplock bag, combine the carrots, onion, potatoes, onion mix, and olive oil and shake until veggies are coated

Evenly distribute the veggies in the IP around the meat

Close your lid and make sure the steam valve is closed

Using manual settings, set the time to 70 minutes on high pressure

When the clock timer goes off, do a natural release for 10 minutes then a quick release

Once the steam goes away, remove the lid and carefully remove the roast

Shred the roast and serve with the veggies

Enjoy!
Nutrition
Follow me on Pinterest for daily delicious recipes!
If you're interested in other comforting instant pot recipes try this recommended Instapot White Beans and Smoked Ham Hock Stew.
More Weeknight Dinner Ideas:
Garlic Butter Steak with Zucchini Noodles – It has quickly become one of my go-to steak recipes because it is so amazing!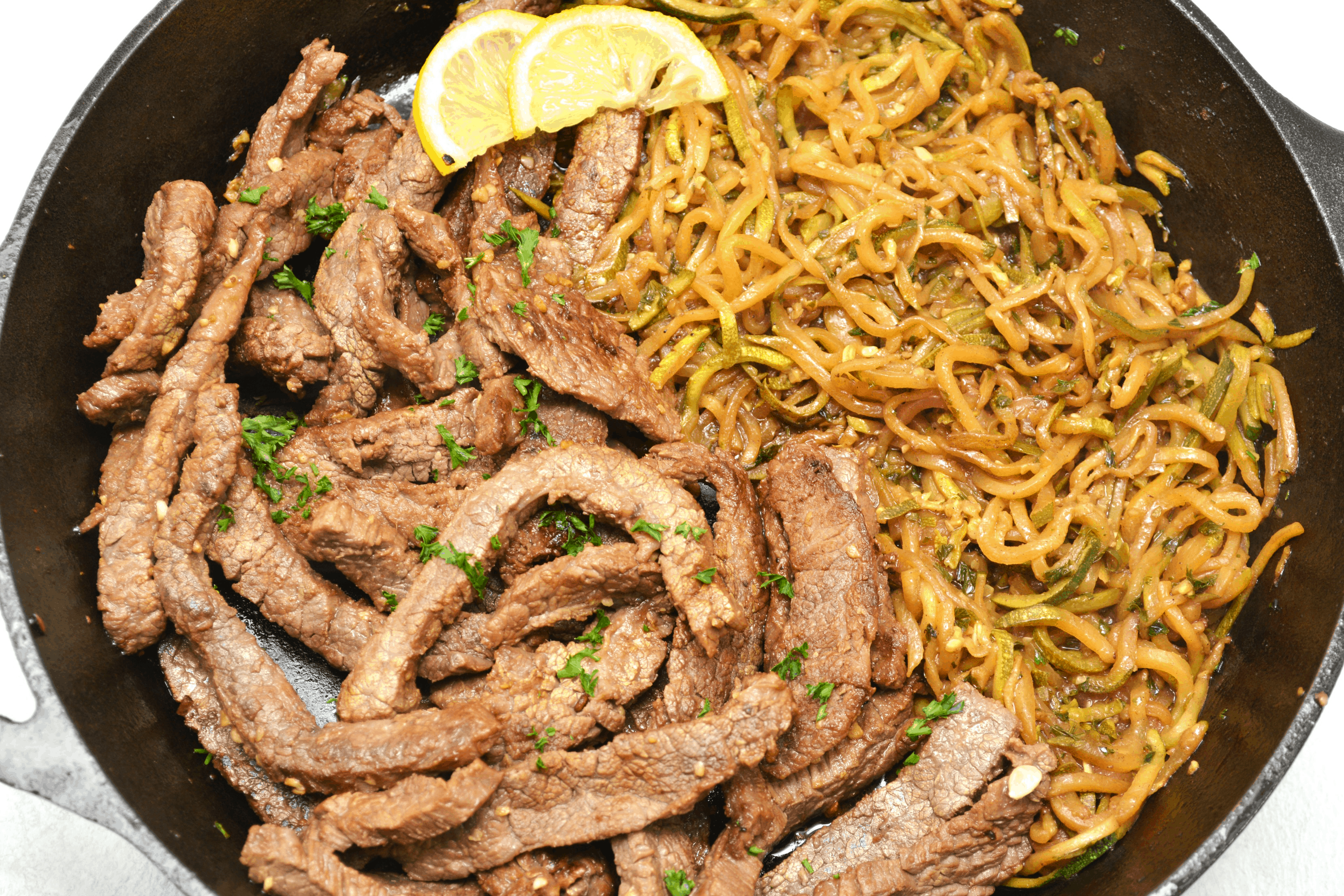 Shrimp Pesto Pasta – It's full of flavor and a great 30-minute meal for any night of the week. Pesto shrimp can easily become a family favorite.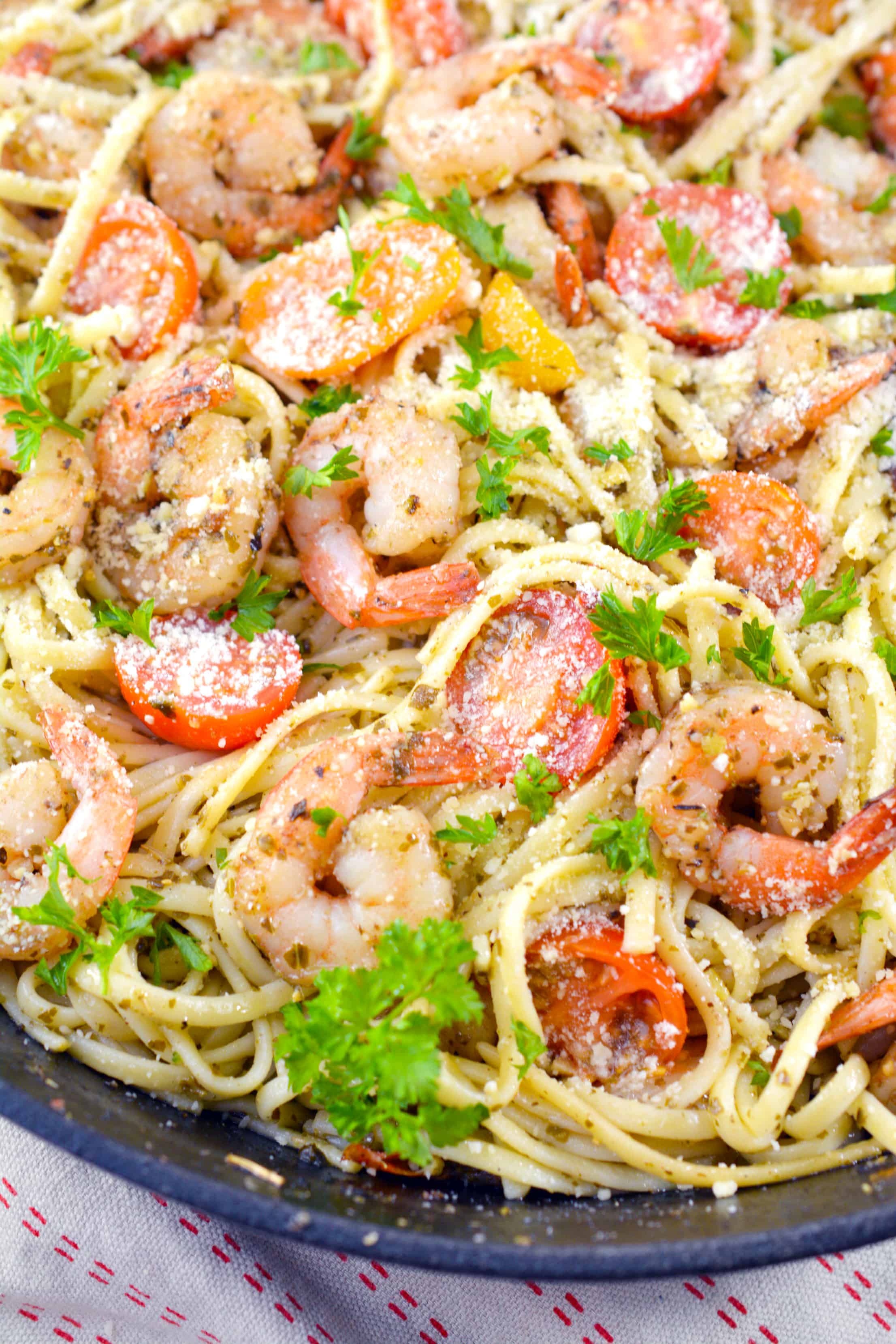 Ham And Asparagus Casserole – Perfect for busy weeknights or even weekend brunch!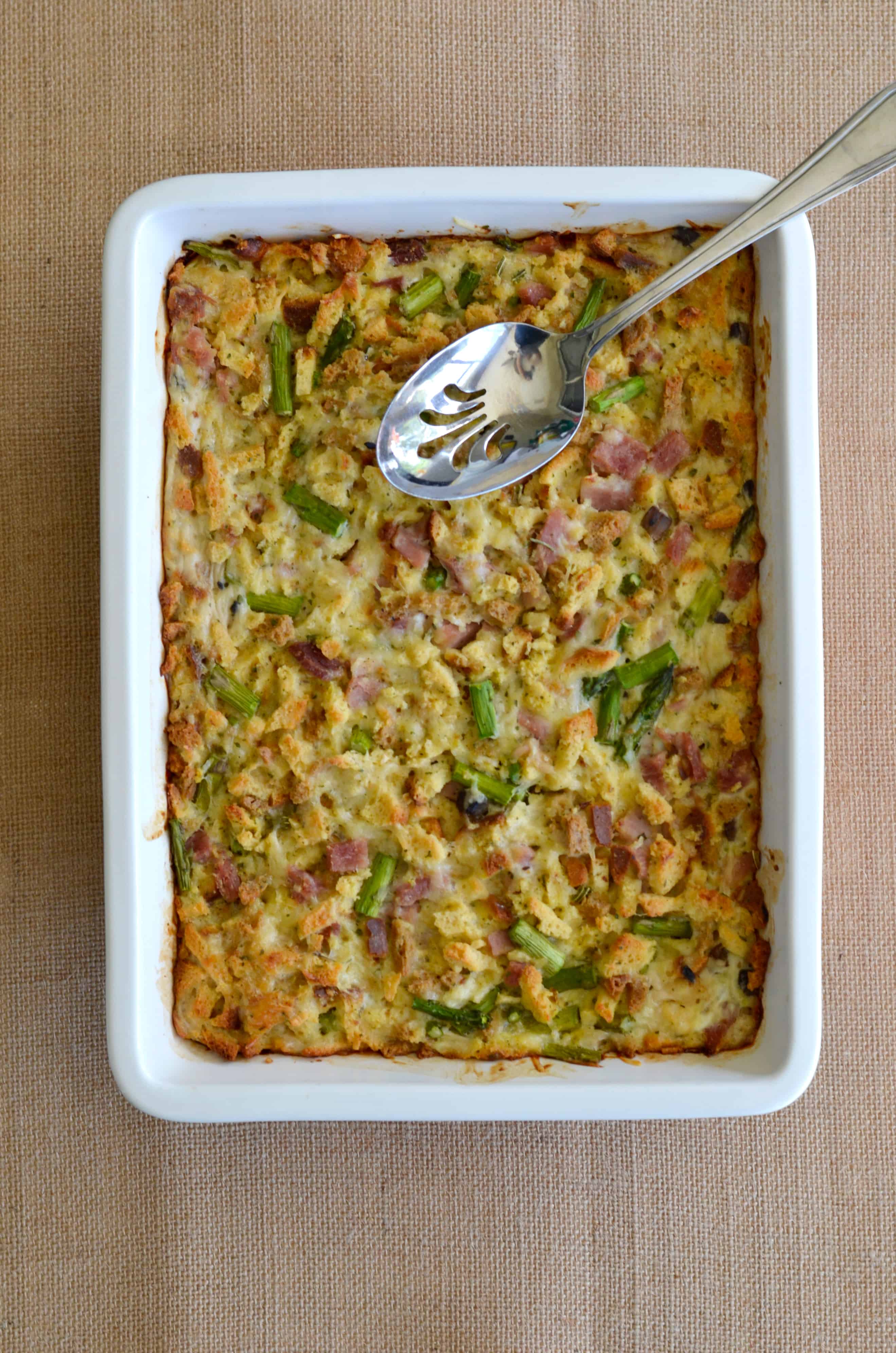 Get new recipes weekly plus our FREE ebook!