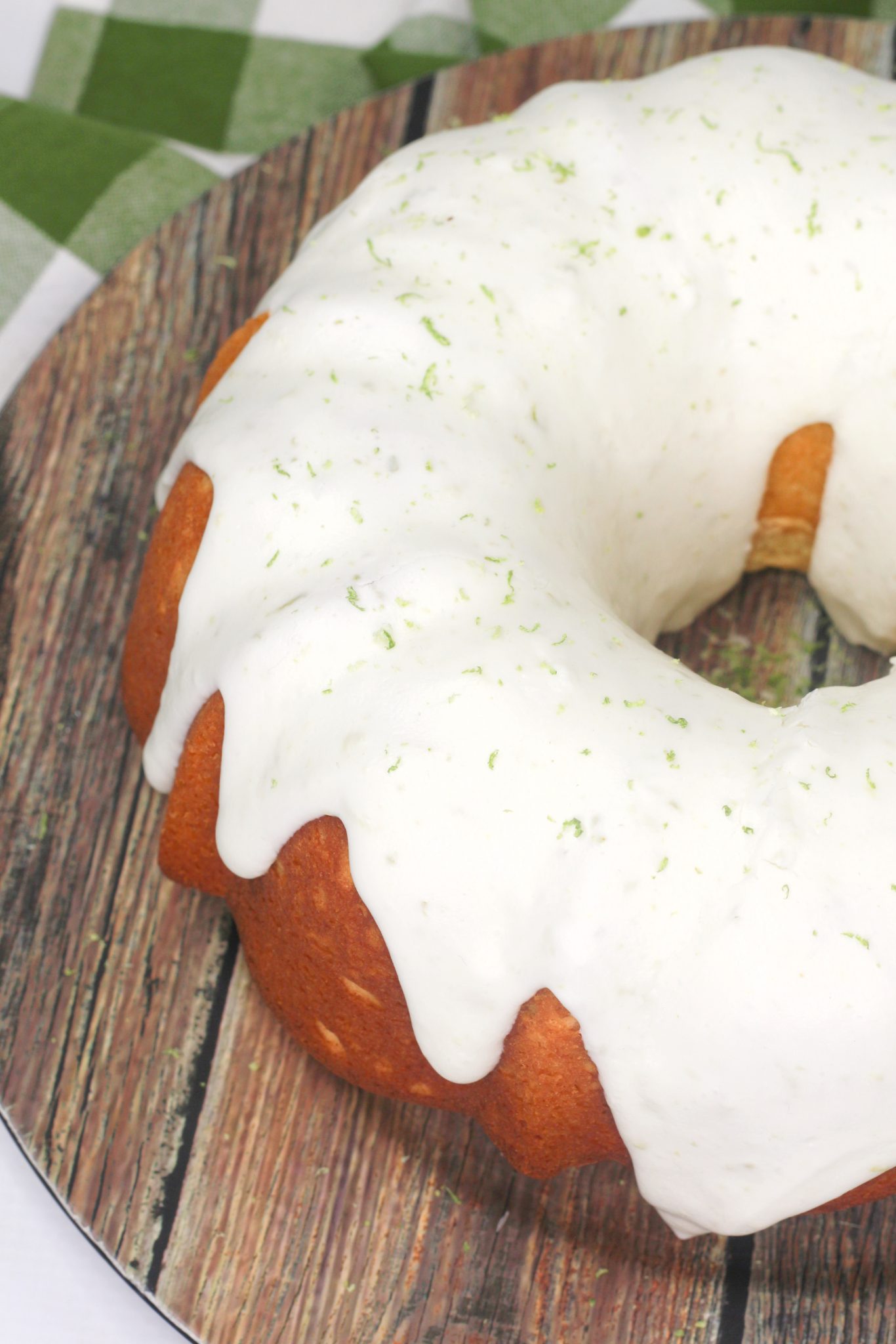 Prep time: 15 mins
Cook time: 50 mins
Total time: 1 hr 5 mins
Servings: 10
Yield: 1 – 9 inch Bundt cake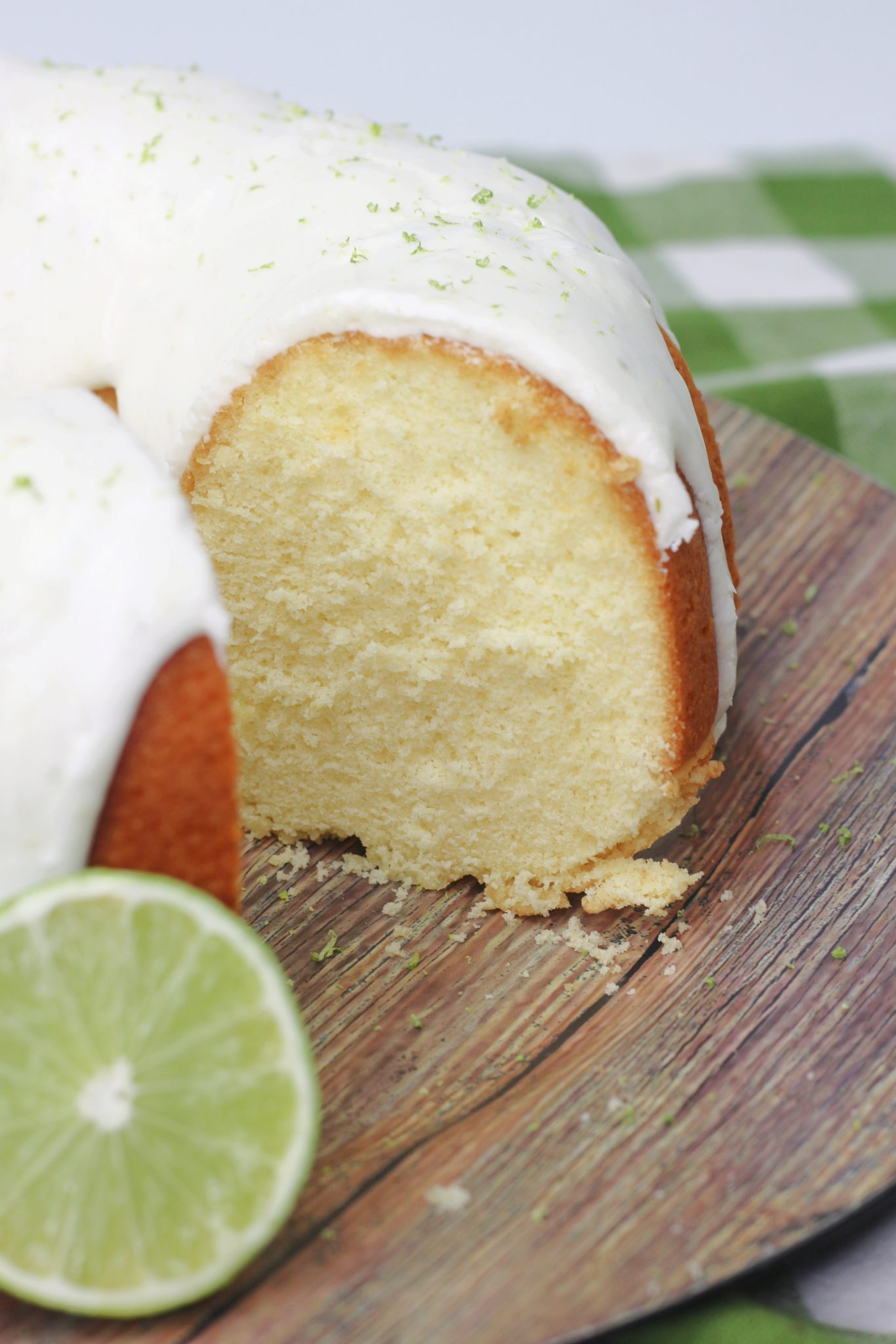 This cake tastes fabulous! It's original!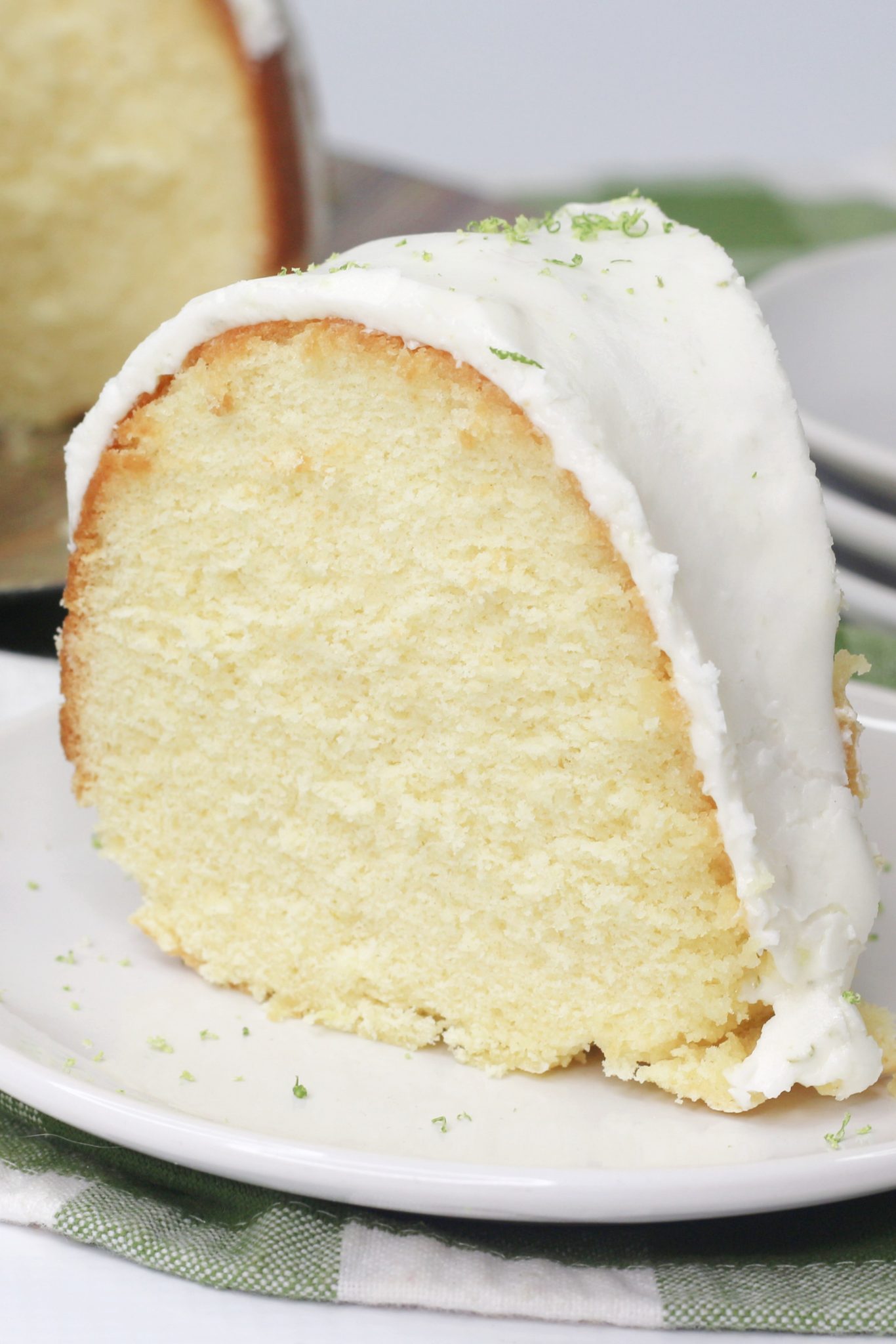 I love Key Lime anything! It was delightful! 😋😋😋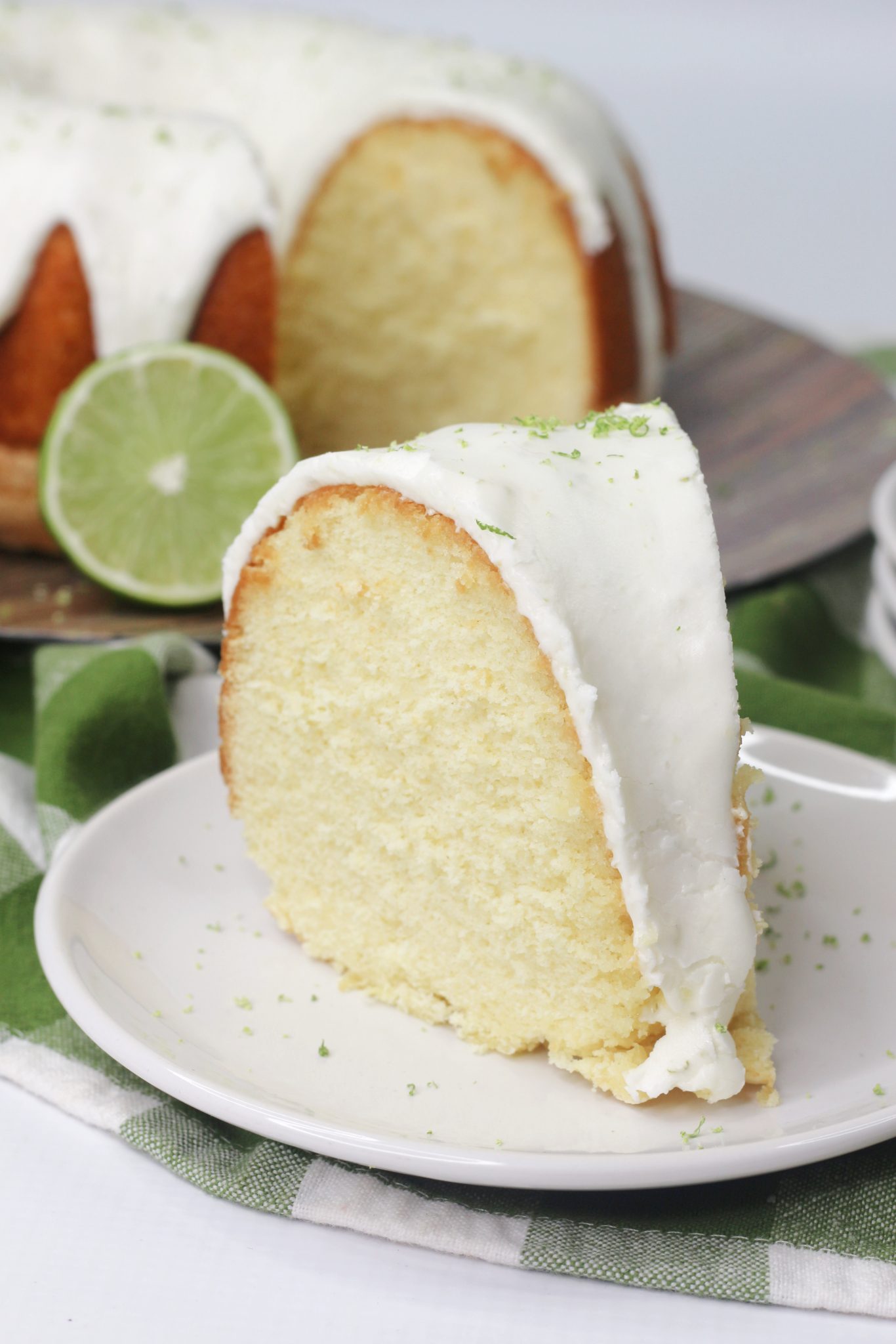 Ingredients for Key Lime Bundt Cake:
1 15.25 oz box white cake mix
1 3.4 oz box instant vanilla pudding
4 large eggs
1/2 C sour cream
1/2 C sugar
3/4 C canola oil
3/4 C lime juice
1 tsp pure vanilla extract
1 9inch bundt cake
Cream cheese frosting:
12 ounces cream cheese, softened
4 C powdered sugar
1 tsp pure vanilla extract
1/4 tsp kosher salt
Zest of key limes to garnish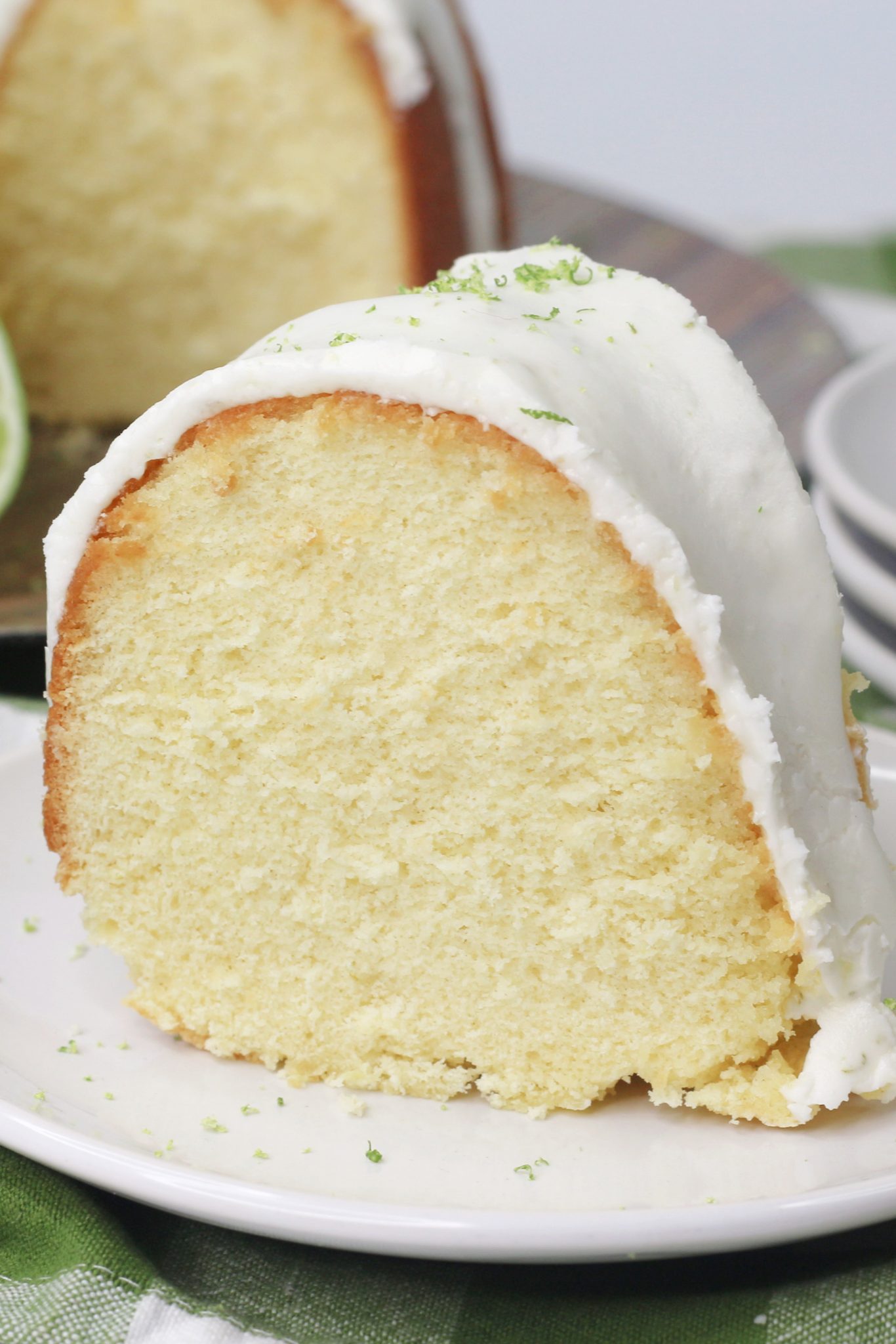 How to make Key Lime Bundt Cake:
Step1: Preheat oven to 350 degrees and spray your bundt pan with baking spray, set aside
Step2: Using a standing mixer, combine cake mix, pudding, eggs, sour cream, sugar, oil, key lime juice and vanilla and beat until combined
Step3: Pour into a bundt pan and bake in the oven for 35-45 minutes or until a toothpick comes out clean when poking the center
Step4: Allow to cool completely on the counter before removing from the pan
Cream Cheese Frosting
Step1: Combine all ingredients in your standing mixer and beat on high until smooth.
Step2: Beat in a few more tbsp of milk to allow the frosting to become almost lava like and pour smoothly out of a spoon
Step3: Place a wire rack over a cookie sheet and pour the frosting over the bundt cake
Step4: Sprinkle with key lime zest if desired
Enjoy!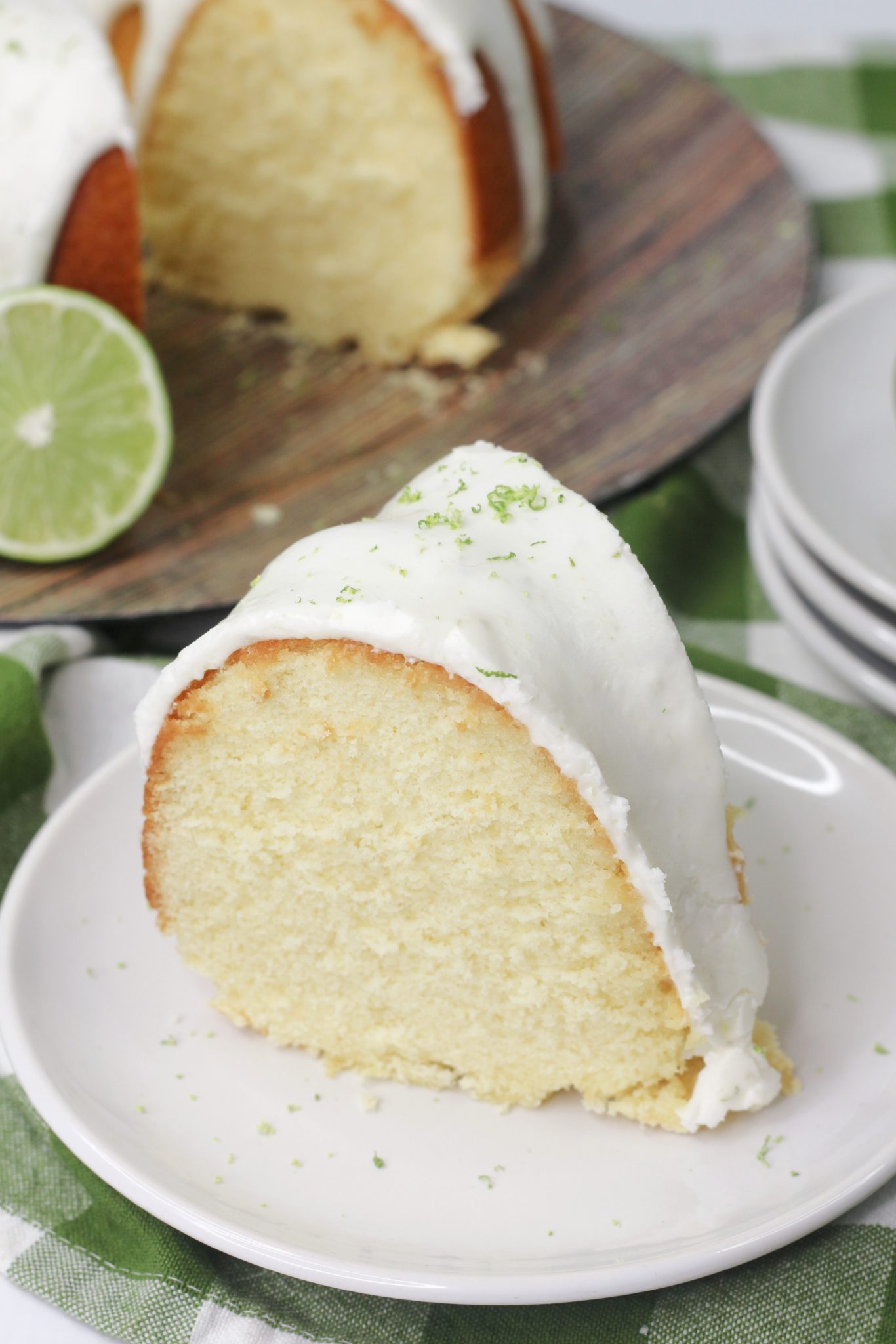 If you loved our Key Lime Bundt Cake, you will also love our other recipes! Follow us on Pinterest, Youtube, Facebook and Twitter!
Now, remember to save this recipe on Pinterest for later 🙂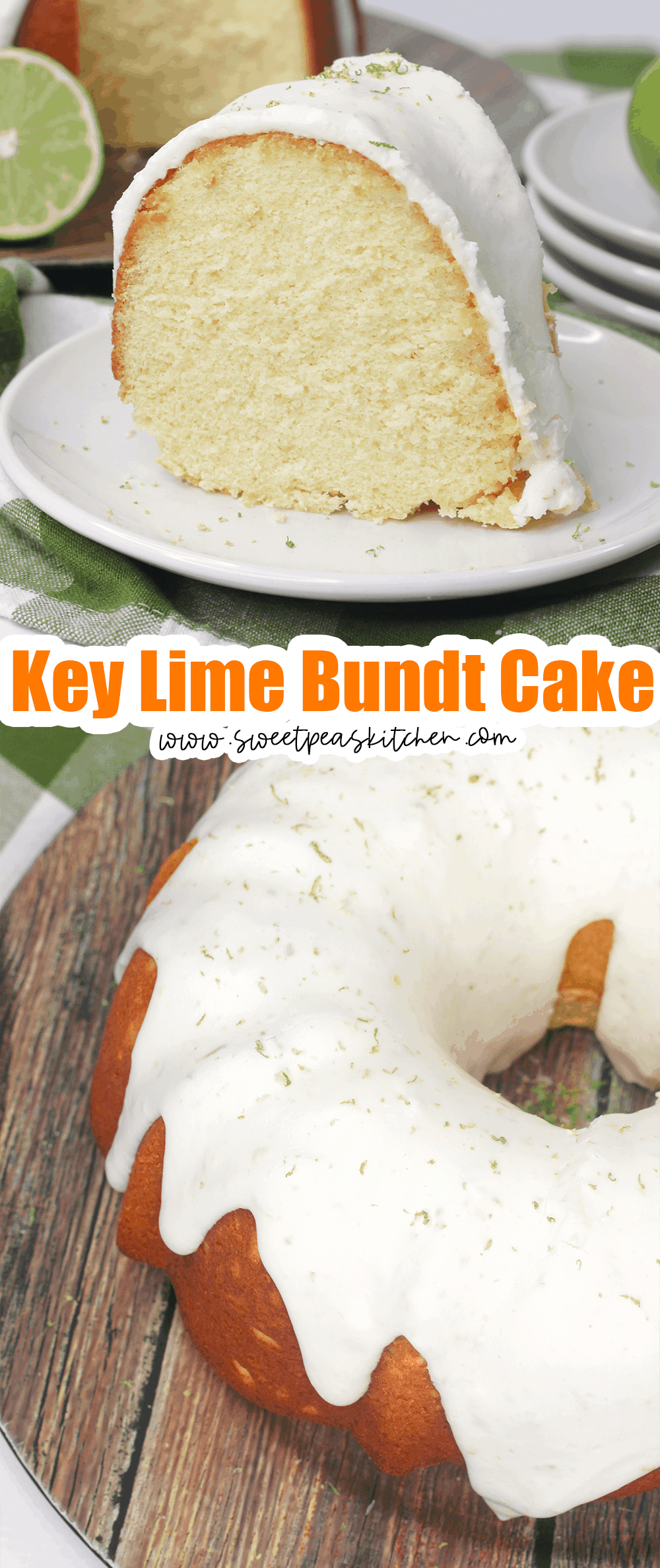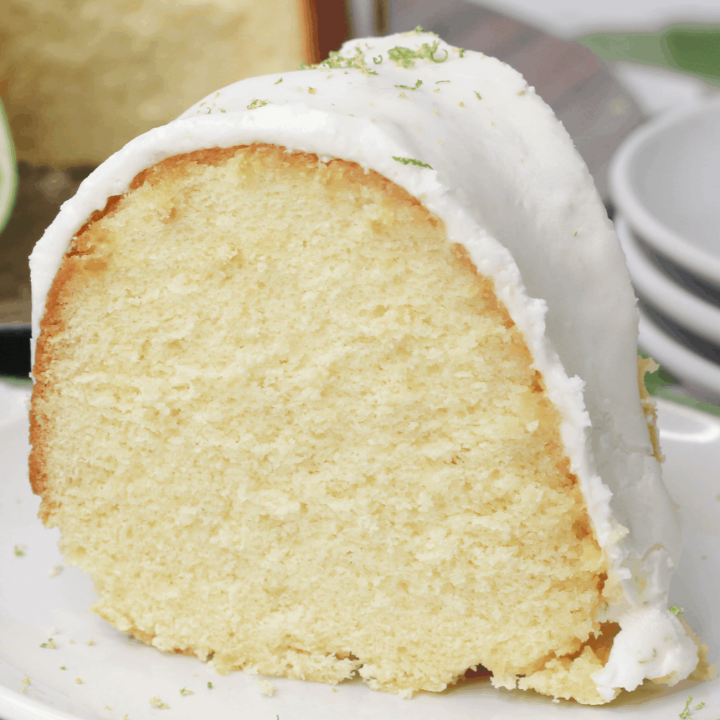 Key Lime Bundt Cake
Yield:
1 - 9 inch Bundt cake
Total Time:
1 hour
5 minutes
Ingredients
1 15.25 oz box white cake mix
1 3.4 oz box instant vanilla pudding
4 large eggs
1/2 C sour cream
1/2 C sugar
3/4 C canola oil
3/4 C lime juice
1 tsp pure vanilla extract
1 9inch bundt cake
Cream cheese frosting
12 ounces cream cheese, softened
4 C powdered sugar
1 tsp pure vanilla extract
1/4 tsp kosher salt
Zest of key limes to garnish

Instructions
1. Preheat oven to 350 degrees and spray your bundt pan with baking spray, set aside

2. Using a standing mixer, combine cake mix, pudding, eggs, sour cream, sugar, oil, key lime juice and vanilla and beat until combined

3. Pour into a bundt pan and bake in the oven for 35-45 minutes or until a toothpick comes out clean when poking the center

4. Allow to cool completely on the counter before removing from the pan

CREAM CHEESE FROSTING

1. Combine all ingredients in your standing mixer and beat on high until smooth.

2. Beat in a few more tbsp of milk to allow the frosting to become almost lava like and pour smoothly out of a spoon

3. Place a wire rack over a cookie sheet and pour the frosting over the bundt cake

4. Sprinkle with key lime zest if desired
Nutrition Information:
Yield:

10
Serving Size:

1
Amount Per Serving:
Calories:

761
Total Fat:

40g
Saturated Fat:

12g
Trans Fat:

0g
Unsaturated Fat:

25g
Cholesterol:

120mg
Sodium:

396mg
Carbohydrates:

96g
Fiber:

1g
Sugar:

79g
Protein:

8g