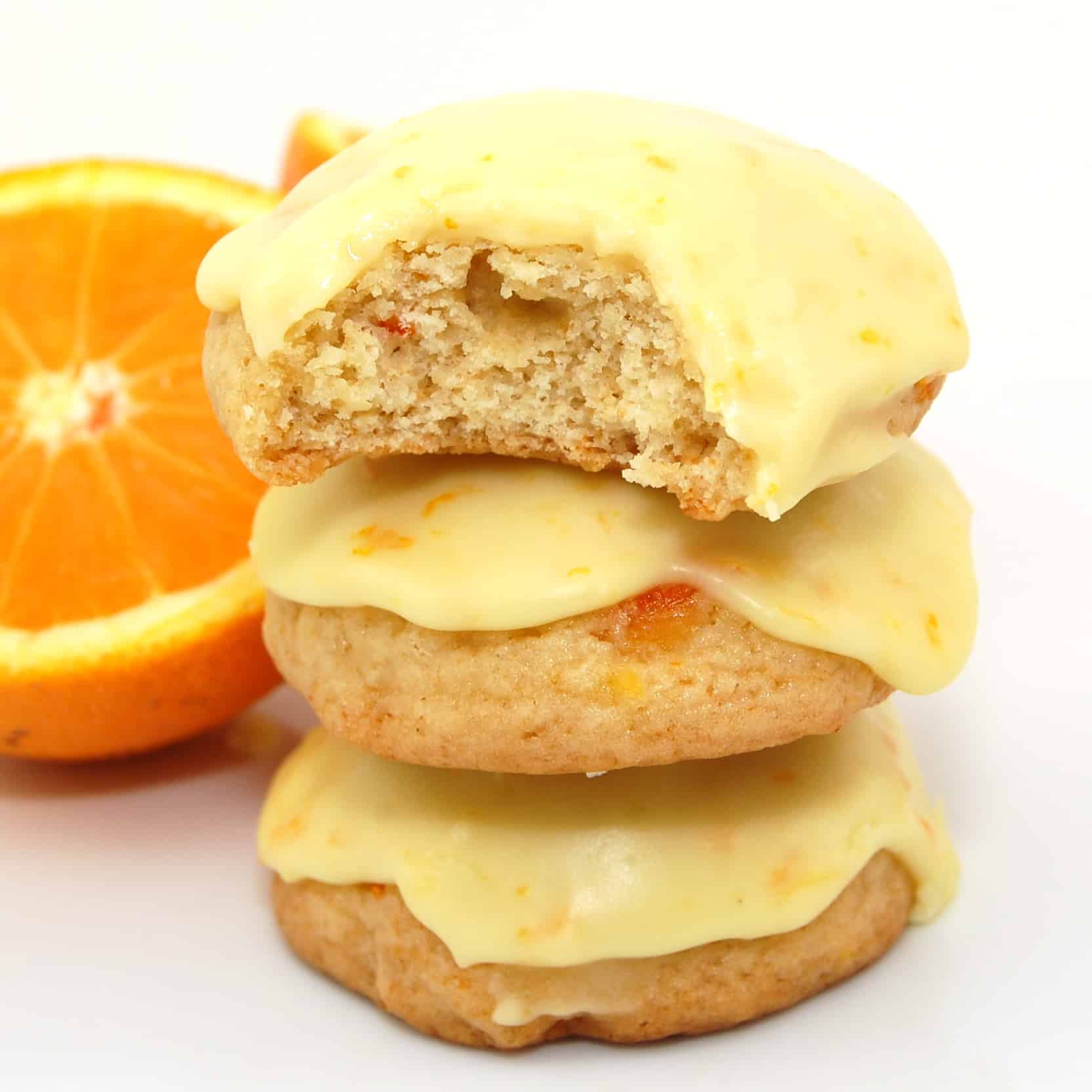 Orange Marmalade Cookies with a delicious orange zest icing. These easy orange cookies are soft and packed with fresh fruit flavor from the juice and zest. Little specks of orange zest can be seen throughout the whole cookie and icing making them irresistible! My husband and I love oranges and we always seem to have a carload of them this time of year. I am constantly trying to find recipes that I can use fresh fruit in. When I stumbled across this recipe I knew that it would be a hit! Bring these to your next cookout or potluck for a treat that everyone will love!
Have I mentioned that I only have 7 days of school left this year? I always get so excited and anxious for the end of the school year. This year is going to be much different from the past five summers that I have spent in Indiana. There is a lot on our plate for this summer; from moving to Illinois, finding a house, finding a new job, my husband starting a new job, two weddings and a trip to South Florida andGrand Cayman. Did I mention that is all happening in the month of June? Crazy! If you could only see the amount of boxes sitting in my living room! Oh my! 😉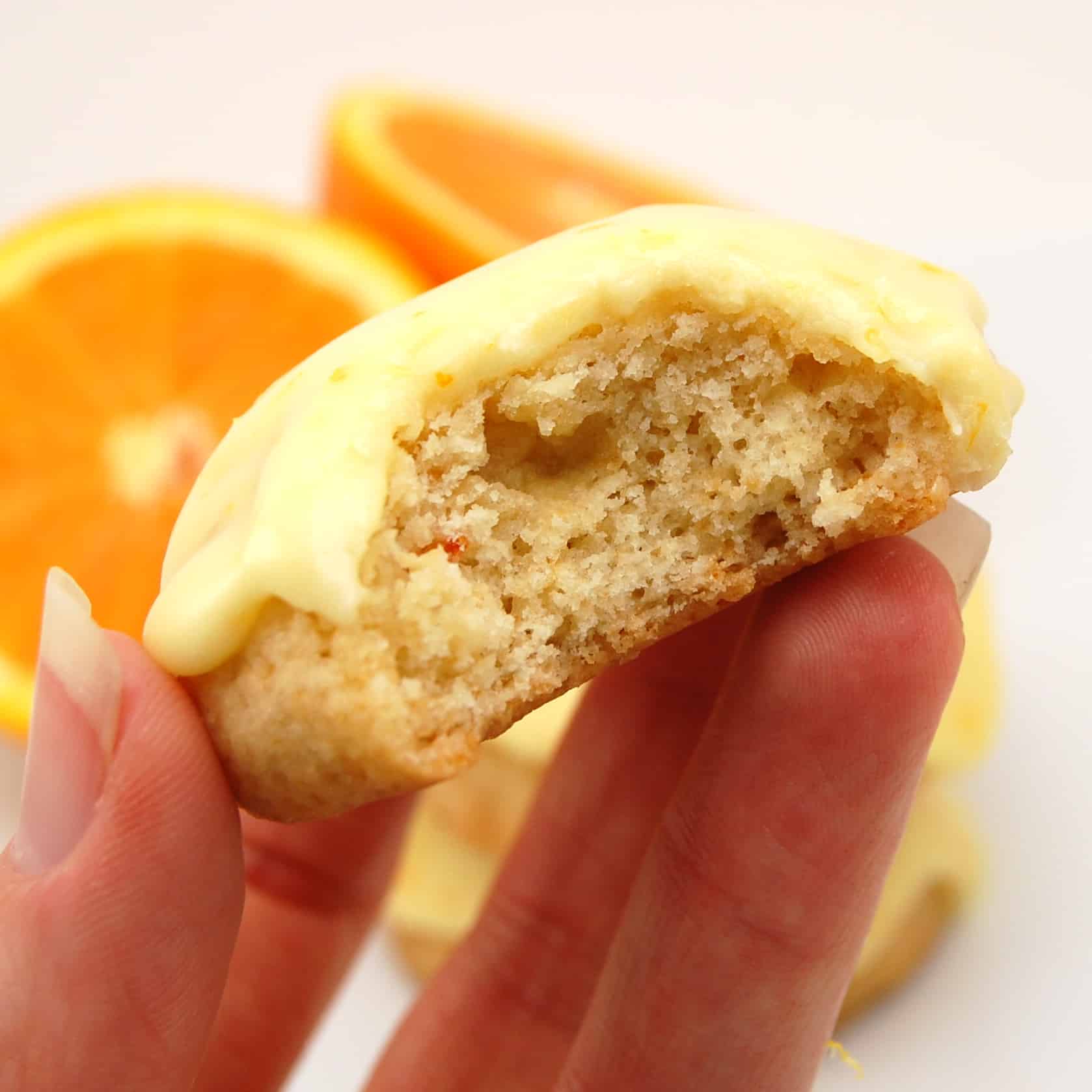 Pin this recipe now to remember it later
Orange Marmalade Cookies with Fresh Orange Icing
Ingredients
3 cups all-purpose flour 1/2 teaspoon baking soda 1/2 teaspoon sea salt 1/2 cup unsalted butter 1 cup sugar 2 large eggs 1 cup orange marmalade For the Orange Icing: finely grated zest from 1 orange finely grated zest from 1/2 a lemon 1/4 cup fresh squeezed orange juice 1 teaspoon freshly squeezed lemon juice 3 tablespoons unsalted butter, melted 1/8 teaspoon sea salt 3 cups confectioners' sugar
For the Orange Icing:
finely grated zest from 1 orange

finely grated zest from 1/2 a lemon

1/4

cup

fresh squeezed orange juice

1

teaspoon

freshly squeezed lemon juice

3

tablespoons

unsalted butter

,

melted

3

cups

confectioners' sugar
Want to save this recipe? Enter your email below and we'll send the recipe straight to your inbox!
NOTE: By saving this recipe, you agree to join our weekly recipes newsletter.
Instructions
In a medium bowl, sift together flour, baking soda, and sea salt; set aside.

In the bowl of a stand mixer fitted with the paddle attachment, beat together butter and sugar until smooth and creamy. Add egg and orange marmalade; beat at medium speed until combined, about 30 seconds. Add the dry ingredients and beat at low speed until just combined, about 30 seconds, scraping down the bowl as needed. Cover bowl with plastic wrap and refrigerate until chilled, about 1 to 2 hours.

While dough chills, make orange icing in a medium bowl by combining citrus zests, juices, melted butter and sea salt. Whisk in confectioners' sugar until well combined and smooth. Cover and set aside.

Preheat oven to 350 degrees F. Line baking sheets with parchment paper or silicone baking mats.

Roll a heaping tablespoon of dough into a 1½-inch ball and then place it on the prepared baking sheet. Repeat with the remaining dough, spacing the balls about 3 inches apart. Bake for about 20 min. or until cookies are light brown. Cool the cookies on the baking sheets about 2 minutes; using a wide metal spatula, transfer the cookies to a wire rack and cool to room temperature.

After cookies are completely cool, ice them with a small spatula or butter knife.
Follow me on Pinterest for daily delicious recipes!
Source: White on Rice Couple, orginally adapted from Neiman Marcus Taste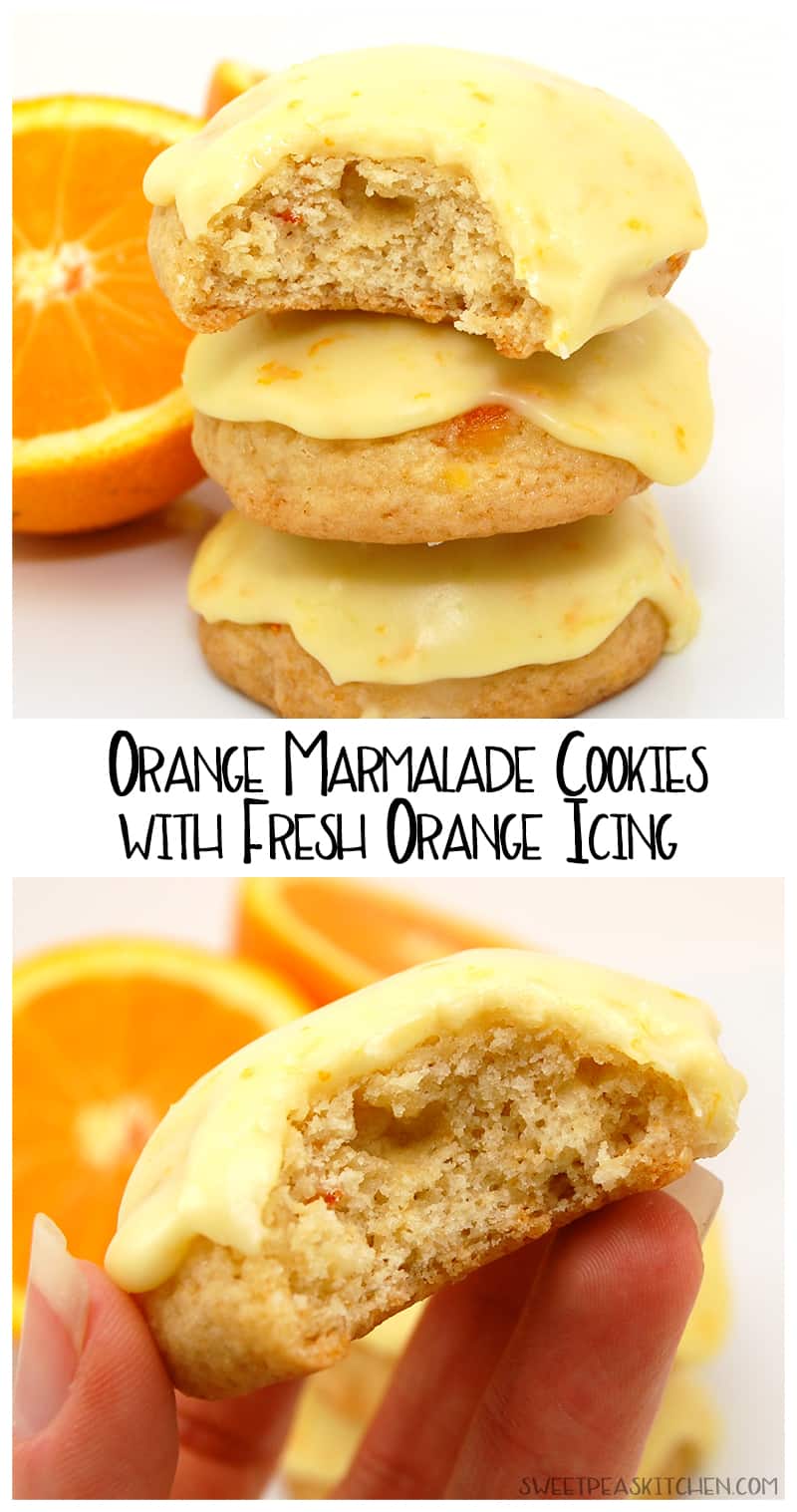 Get new recipes weekly plus our FREE ebook!