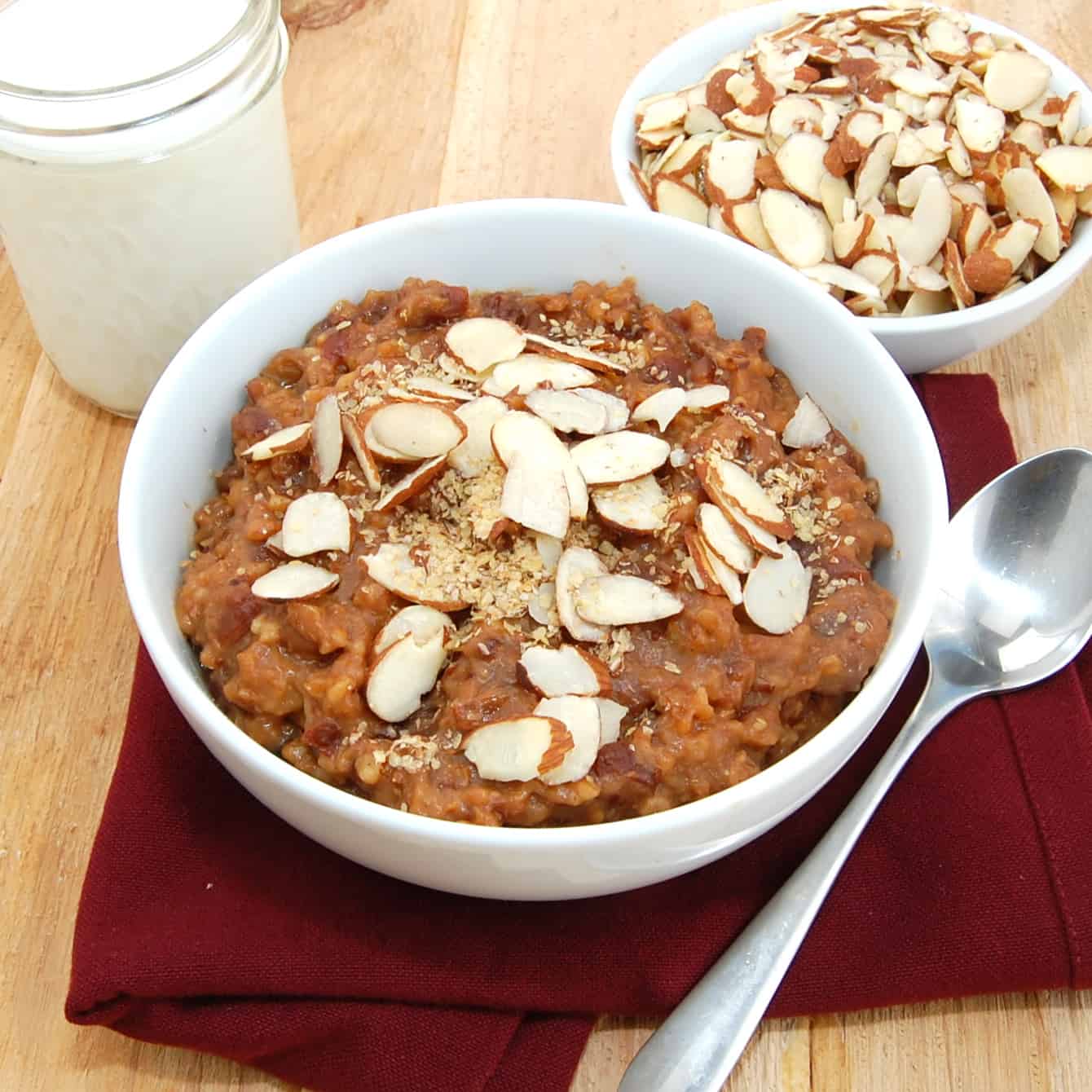 I eat a bowl of oatmeal every morning for breakfast, the heart-healthy whole grains have a distinct heartiness that satisfies for hours. Here's one delicious recipe to add to your oatmeal list. Wanna know the best part? The slow cooker does all the work! 🙂
Throw this oatmeal in the slow cooker the night before and wake up to a hearty and delicious breakfast. This hands-off recipe is especially wonderful on those hectic weekday mornings, just grab a bowl and you are off! The dried fruit absorbs the liquid and plumps for incredible flavor.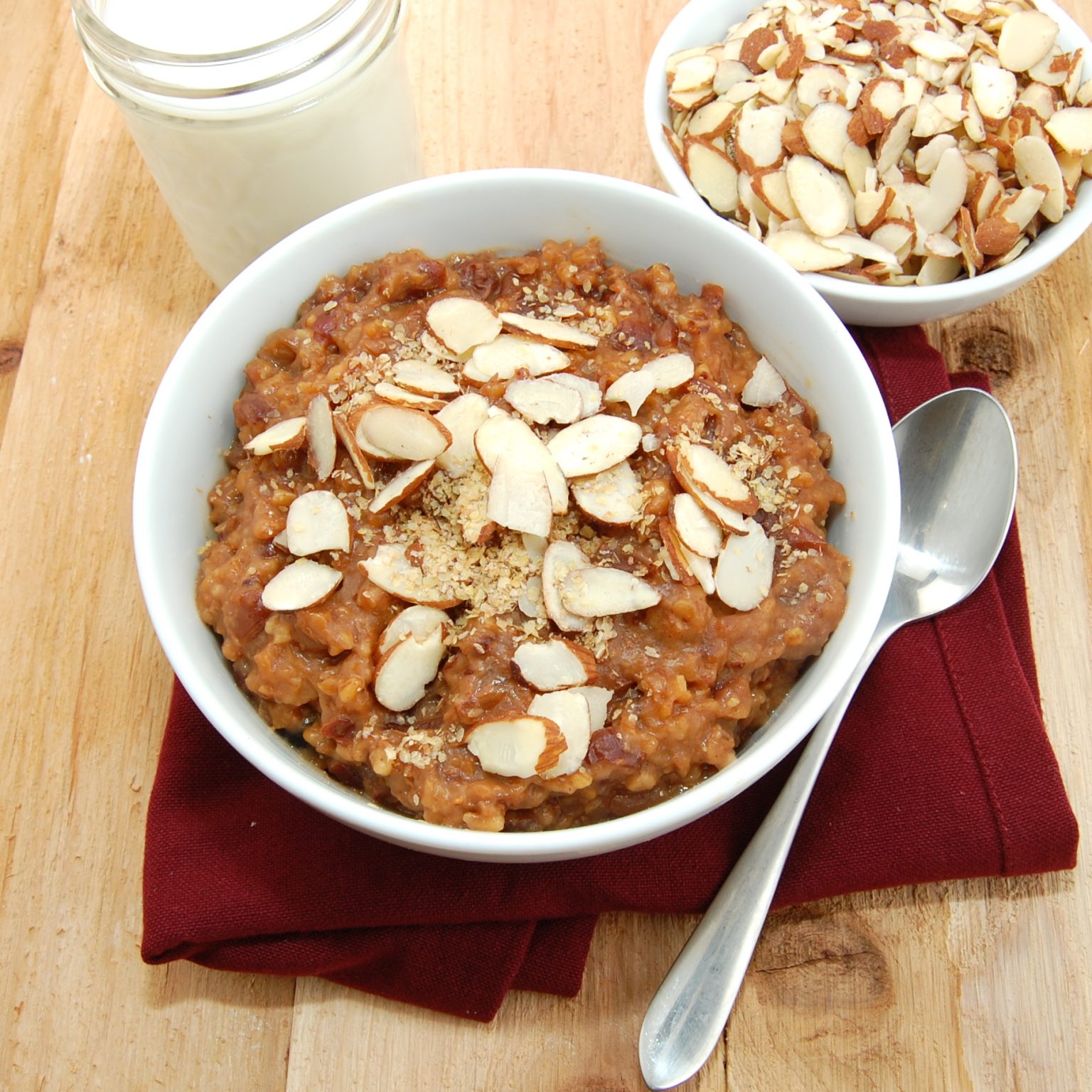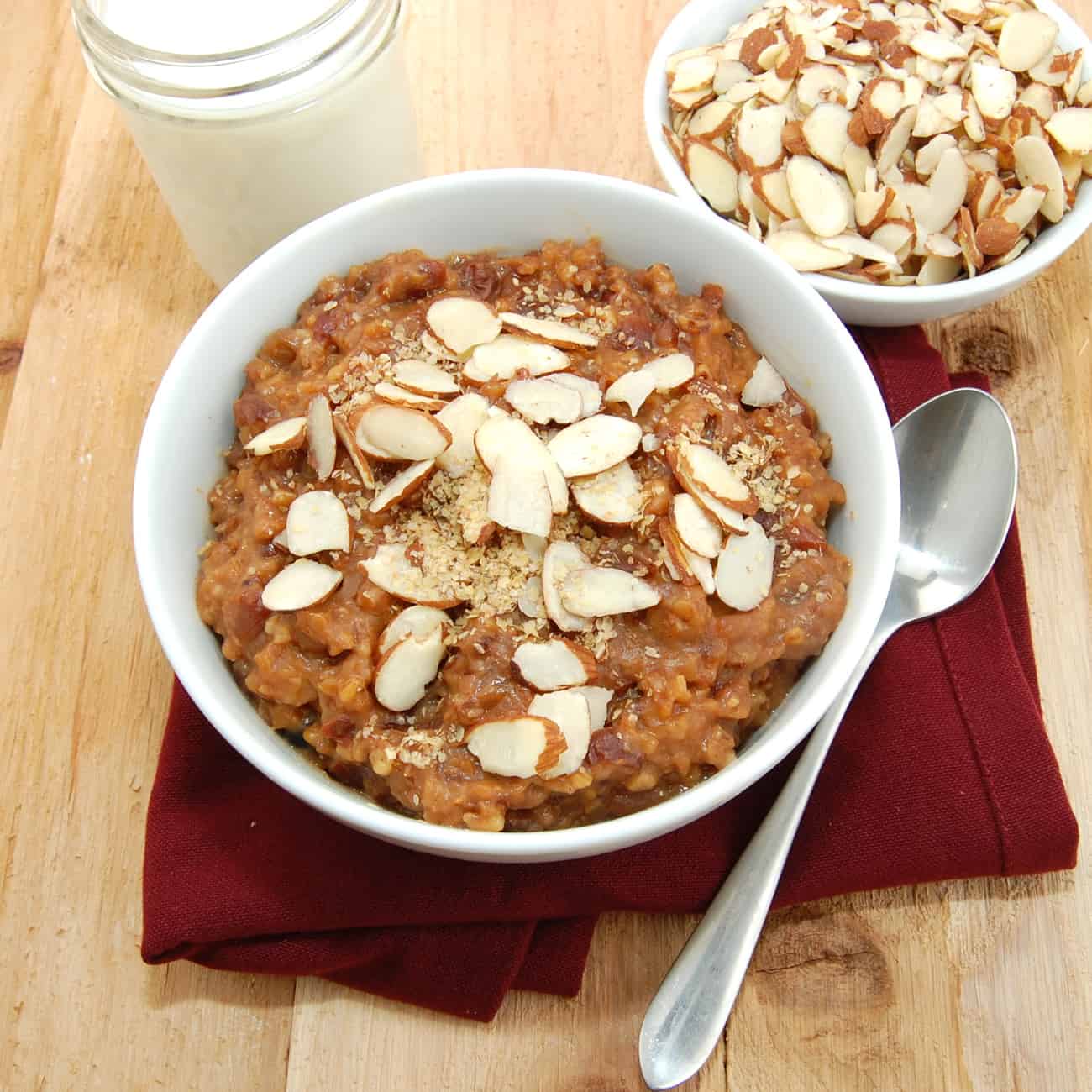 Try adding dried apples, blueberries, cherries, bananas, dates, prunes…any combination of 1 3/4 cup of dried fruit you can think of. The choice is up to you! 🙂 Whatever combination you choose, you can feel good knowing that you will be left feeling full and satisfied for hours.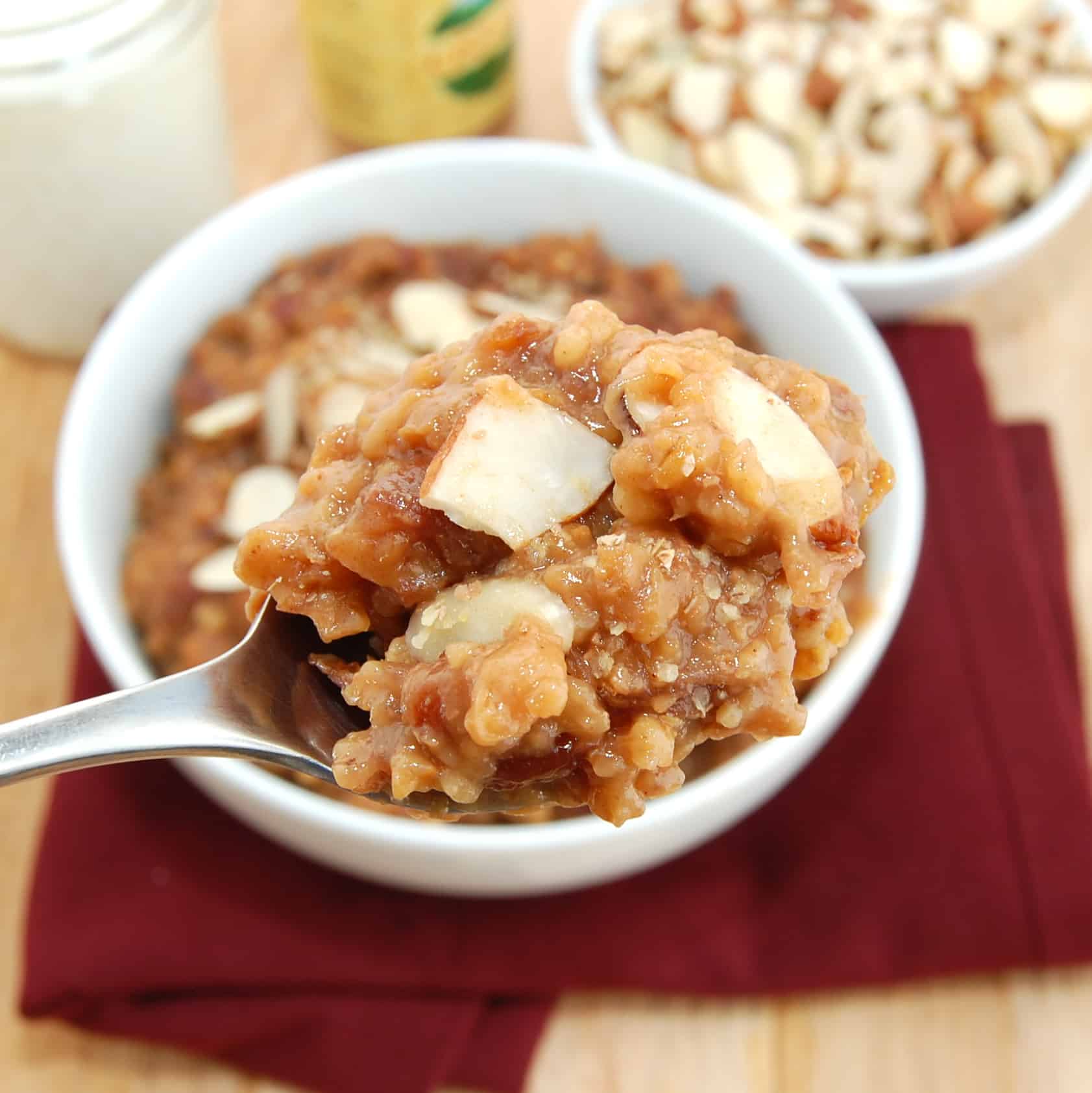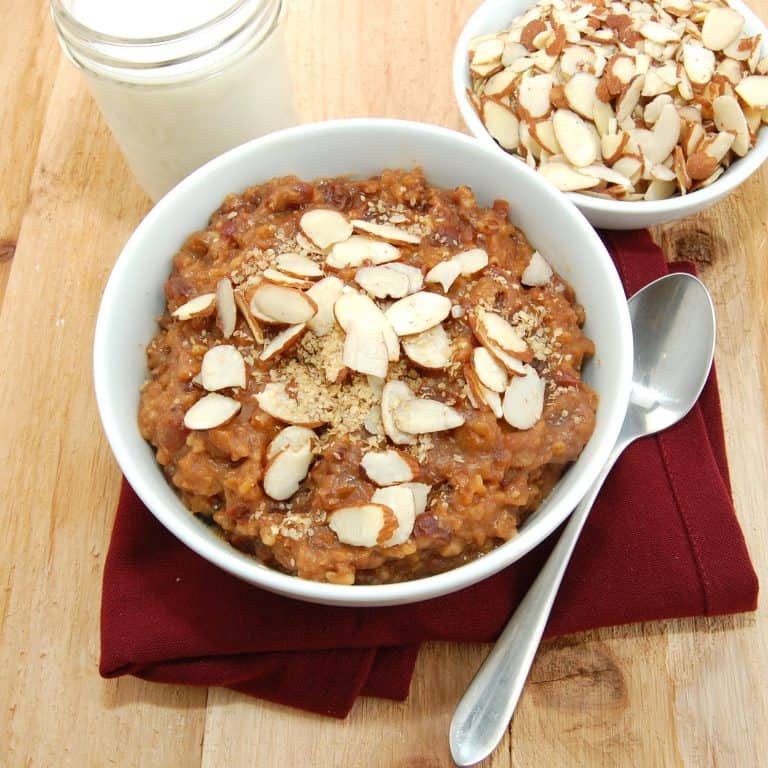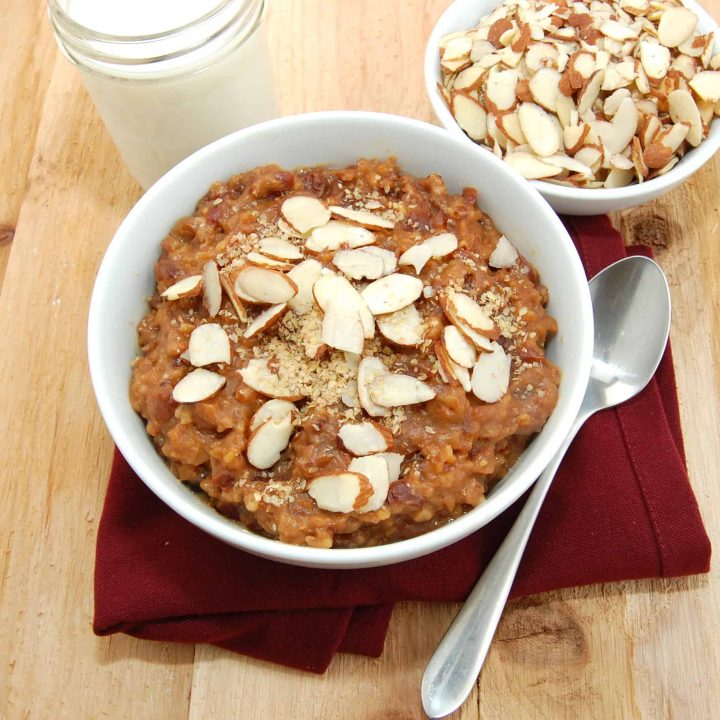 Overnight Steel Cut Oatmeal
Ingredients
For the Oatmeal:
1 cup steel cut oats
1/2 cup dried cranberries
1/4 cup golden raisins
1 cup dried figs
1/2 teaspoon cinnamon
1/4 teaspoon vanilla extract
4 cups water
1/2 cup half-and-half
For Topping:
1/4 cup sliced almonds, toasted
1/4 cup toasted wheat germ
Instructions
Combine all ingredients for the oatmeal in a slow cooker and set to low heat. Cover and let cook for 7 to 8 hours.
Stir and spoon into serving bowls. Top each bowl with 1 tablespoon of toasted almonds and 1 tablespoon of toasted wheat germ.
Source: adapted from Alton Brown, Food Network