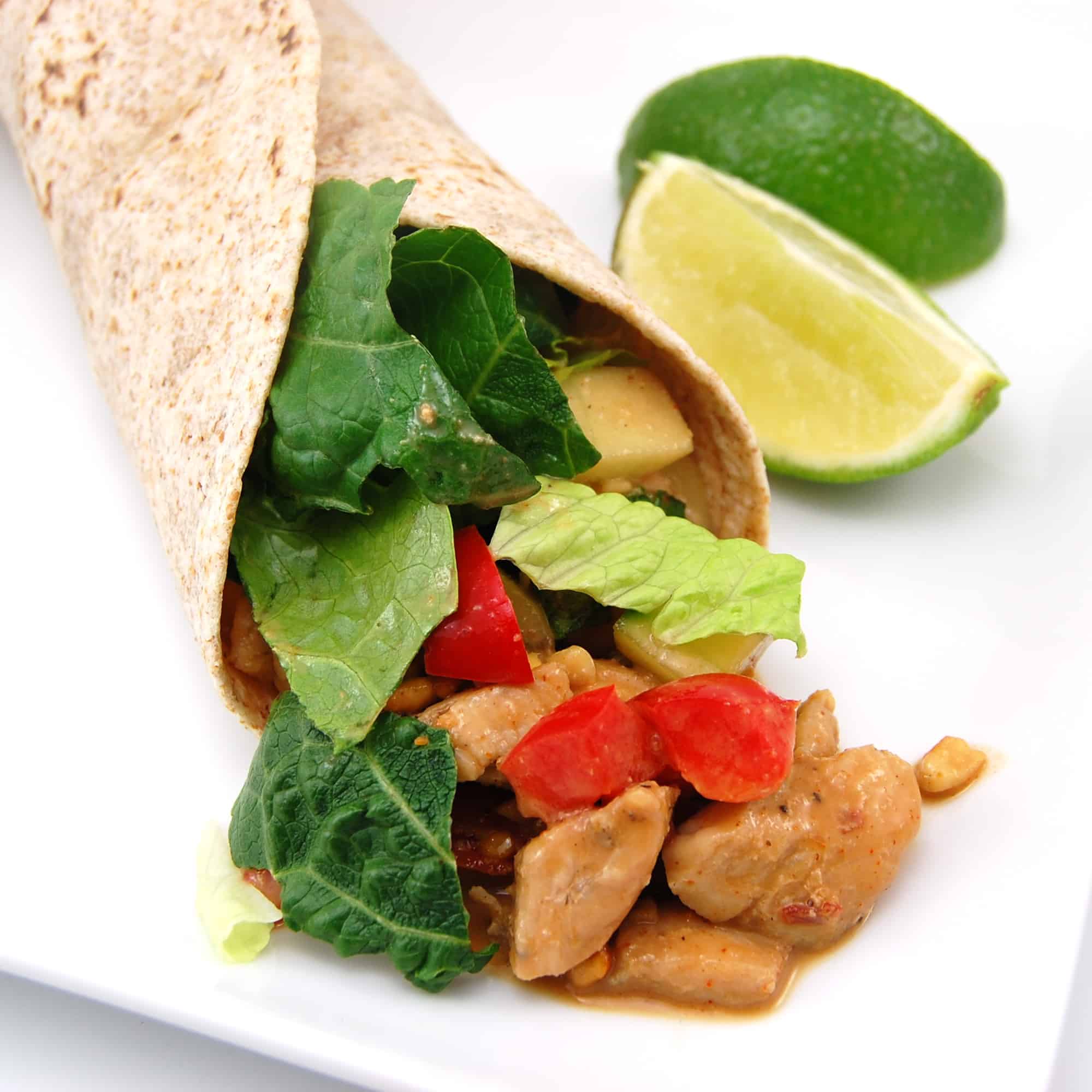 Now that we are so close to the end of January, how are your new years resolutions coming along? If one of your resolutions was to eat healthier, then I have an amazing recipe for you! Chicken wraps stuffed with cucumber, bell peppers, a delicious Asian peanut sauce and crisp lettuce. You can also make this a vegetarian meal by substituting the chicken breast for tofu. These wraps are so delicious you won't even know they are from Cooking Light! This healthy and delicious recipe is under 300 calories!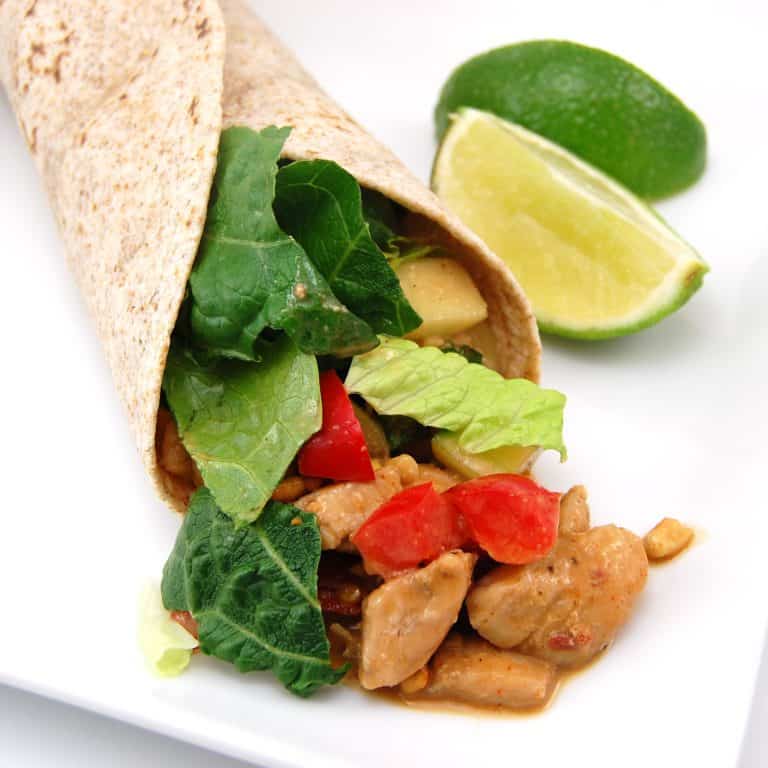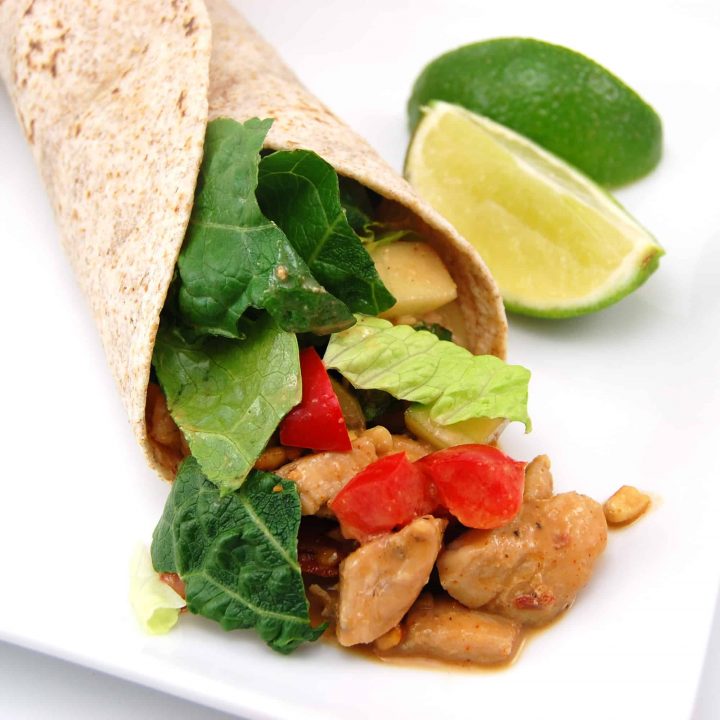 Peanut Chicken Salad Wraps
Ingredients
1 1/2  tablespoons sugar
1  tablespoon minced peeled fresh ginger
3  tablespoons fresh lime juice
1  tablespoon soy sauce
1/4  teaspoon salt
1/4  teaspoon ground red pepper
1  garlic clove, minced
1/4  cup crunchy peanut butter
2  tablespoons water
3  tablespoons chopped fresh cilantro
1  cup chopped seeded peeled cucumber
3/4  cup chopped red bell pepper
1  teaspoon peanut oil
6 (4-ounce) boneless, skinless chicken breast halves, cut into bite-sized pieces
1/2 teaspoon red pepper flakes
8  (8-inch) flour tortillas
4  cups chopped romaine lettuce

Instructions
In a large bowl, whisk together sugar, ginger, lime juice, soy sauce, salt, red pepper, garlic. Add peanut butter and water and whisk until smooth. Add cilantro, cucumber and bell pepper; set aside.
Heat peanut oil in a wok or large heavy skillet over medium-high heat. Sprinkle chicken with red pepper flakes and saute until browned. Add chicken to the peanut butter mixture and stir well.
Warm tortillas according to package directions. Spoon 1/2 cup chicken mixture onto each tortilla; top each serving with 1/2 cup lettuce, and roll up.
Source:
adapted from
Cooking Light
, June 2000