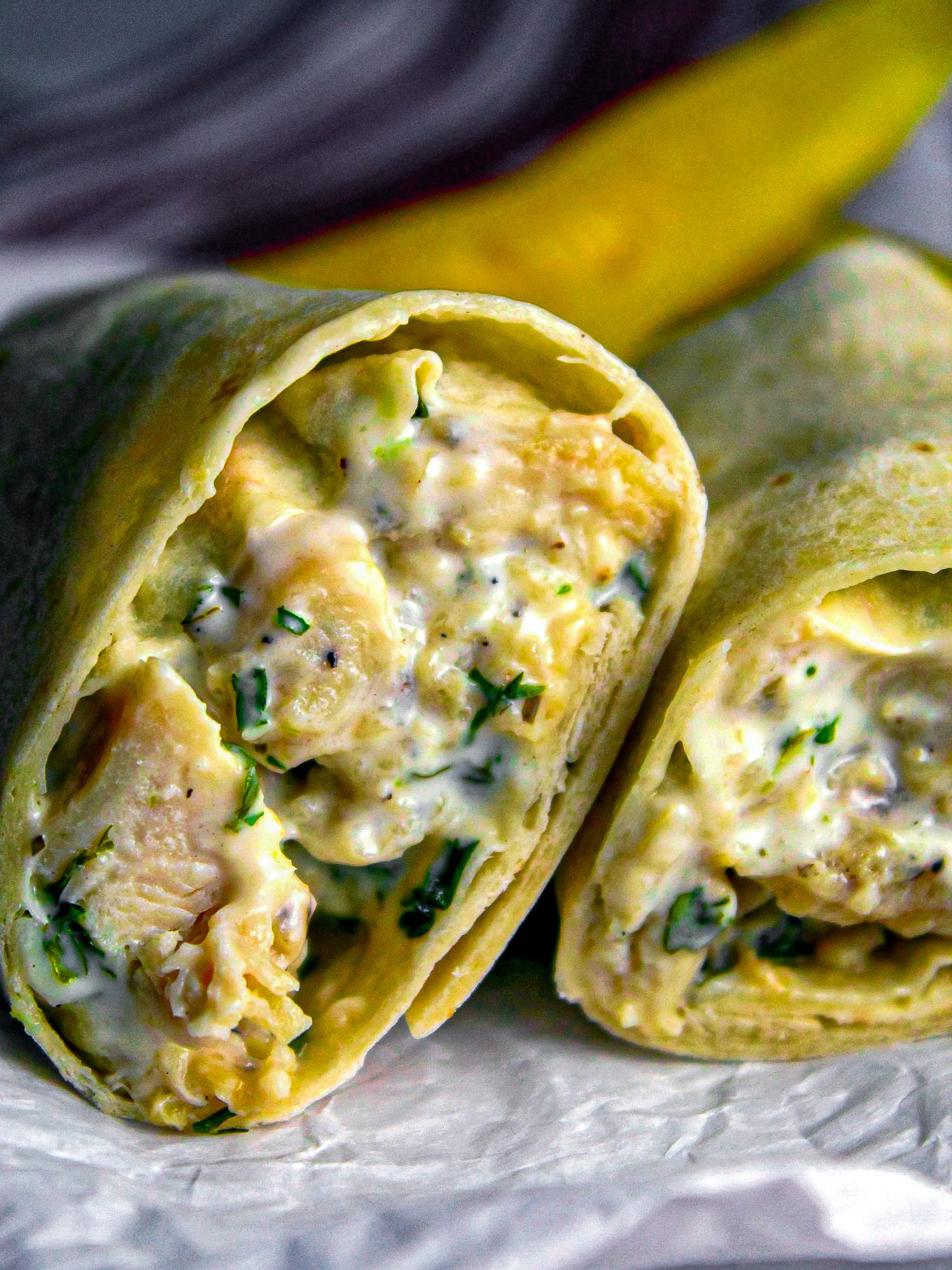 This Chicken Ranch Wrap is one of the easiest grilled chicken wrap recipes for a delicious and simple lunch any day of the week.
I am excited to share with you how to make a chicken ranch wrap with just 4 ingredients!
Want to save this recipe? Enter your email below and we'll send the recipe straight to your inbox!
NOTE: By saving this recipe, you agree to join our weekly recipes newsletter.
You seriously won't believe how simple this chicken wrap recipe is!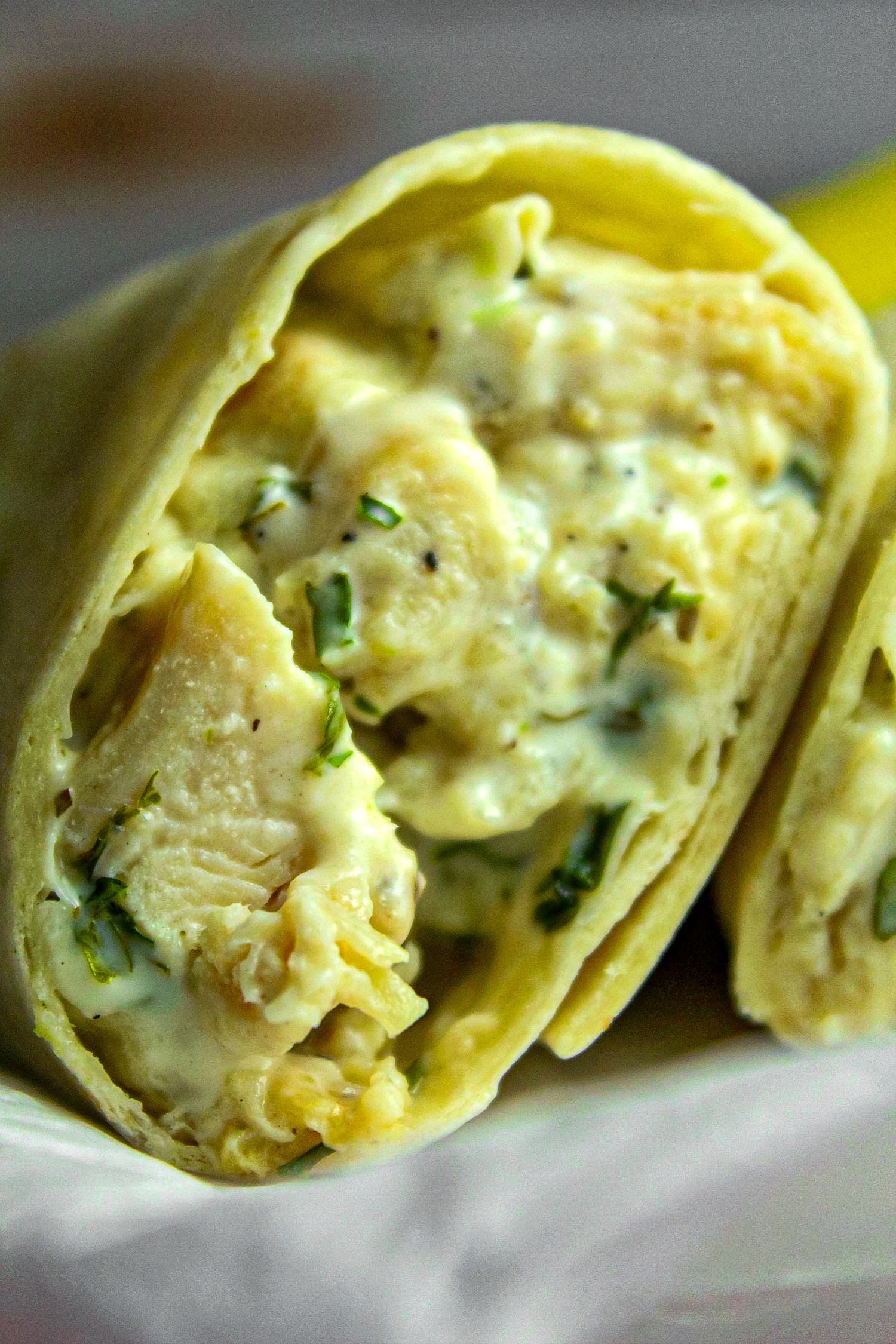 Lunch is a meal I think most of us overlook. It's typically eaten at work, which means a basic packed lunch, a quick fast-food lunch, or something overpriced from the cafeteria.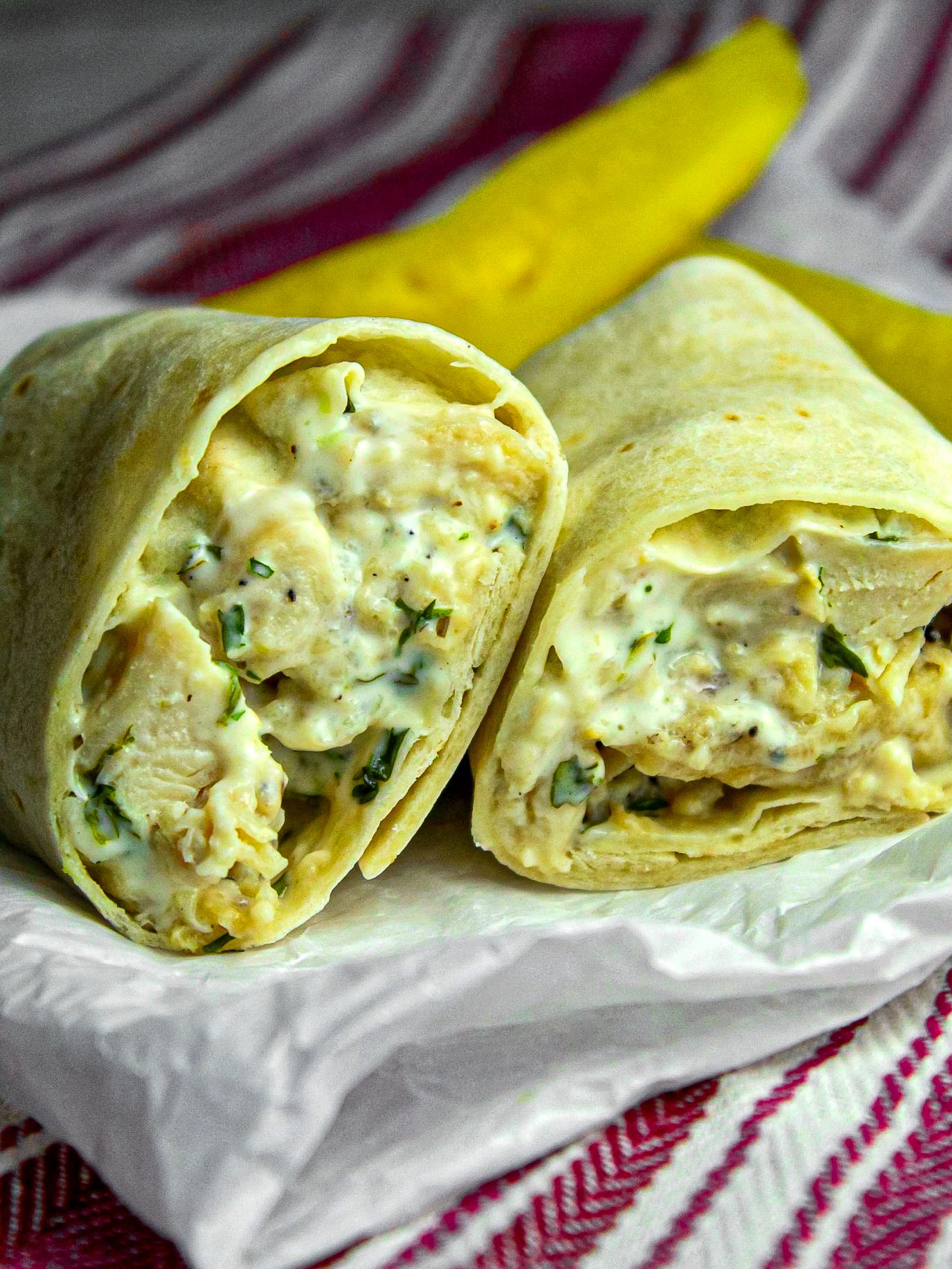 These wraps are super easy to make and insanely delicious!
Scroll to bottom for printable recipe card.
Why Do We Love Chicken Ranch Wraps?
Since I work from home, lunchtime means grumpy school-age kids and hungry teens. And they're too tired to wait for me to bake a whole chicken. So, I got inspired and came up with the idea of ranch chicken wraps.
It's made from grilled chicken, creamy ranch dressing, and mozzarella cheese, packed inside a soft tortilla wrap. The ranch dressing gives it a nice zing, while the mozzarella cheese makes it yummier. And it's healthy. Better than mac and cheese. Trust me!
Can I Use Frozen Pre-Cooked Grilled Chicken?
Of course, you can. I usually save whatever's left off last night's grilled chicken and make ranch chicken wraps for lunch. But if you don't have leftovers, feel free to use frozen, pre-cooked, grilled chicken. You can also grill them yourself, but why add more time to the already-busy lunch hour?
If you want to save the grilled chicken for wraps later, just bake an extra batch of chicken for dinner. Easy peasy.
When Can I Serve Chicken Ranch Wraps?
Well, any time you like, honestly! Barbeques, potlucks, baby showers, bridal showers, graduations, birthdays. You can even serve them as a light dinner! They're just so good. Don't even expect leftover crumbs on the platter.
Rand and Chicken Wrap Variations
Time to jazz up these wraps. What swells my heart with joy is how absolutely ready to mingle these wraps are. Do whatever you want, and they'll be happy and yummy.
But here are my few fav tweaks that have always worked like a charm:
Wrap in lettuce instead of a tortilla – hello, KETO buddies.
Add the crunchy or earthy veggies – mushrooms, tomatoes, broccoli, anything you like.
Heat things with buffalo sauce – spread a tablespoon or two and prepare the rest as instructed.
Add some bacon – everything tastes yummier with bacon. So, crumple a strip or two of bacon into the wrap and thank me later.
Switch ranch sauce with Caesar dressing – cool, creamy, and tangy.
How to Keep Tortillas from Opening Up When Heating the Wrap?
We've all been there. We are swiftly turning the wraps in a hot skillet, and BOOM. They open up like a flower. It's so annoying. But I've mastered the art of heating these.
Take small amounts of butter or water and apply it along the edge of the tortilla shell. They'll help seal the openings.
When making ranch chicken wraps, put the seams down. It is less likely to cause problems this way.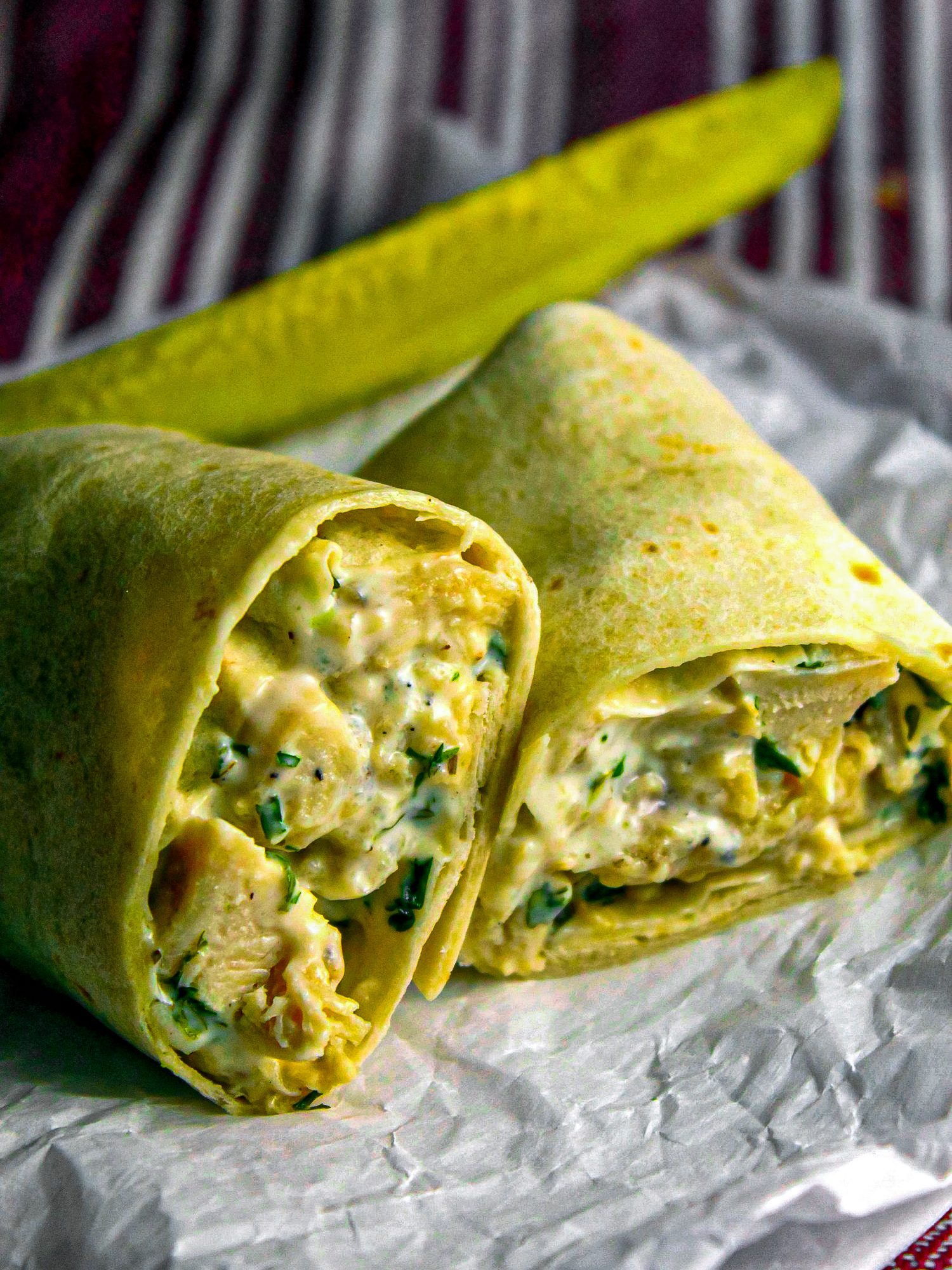 How To Make Chicken Ranch Wraps
Once you make this easy chicken wrap recipe, you are going to want to have it again and again. It's a great meal because there is no-fuss to it! I'm getting hungry, so we better get started making these flavorful chicken tortilla wraps!
Step 1: Start by dicing grilled chicken into small chunks or slices.
NOTE: You can use precooked grilled chicken that is packaged or grilled chicken you made yourself. It all tastes great!
Step 2: Lay chicken on tortilla, top with cheese and cover with ranch dressing.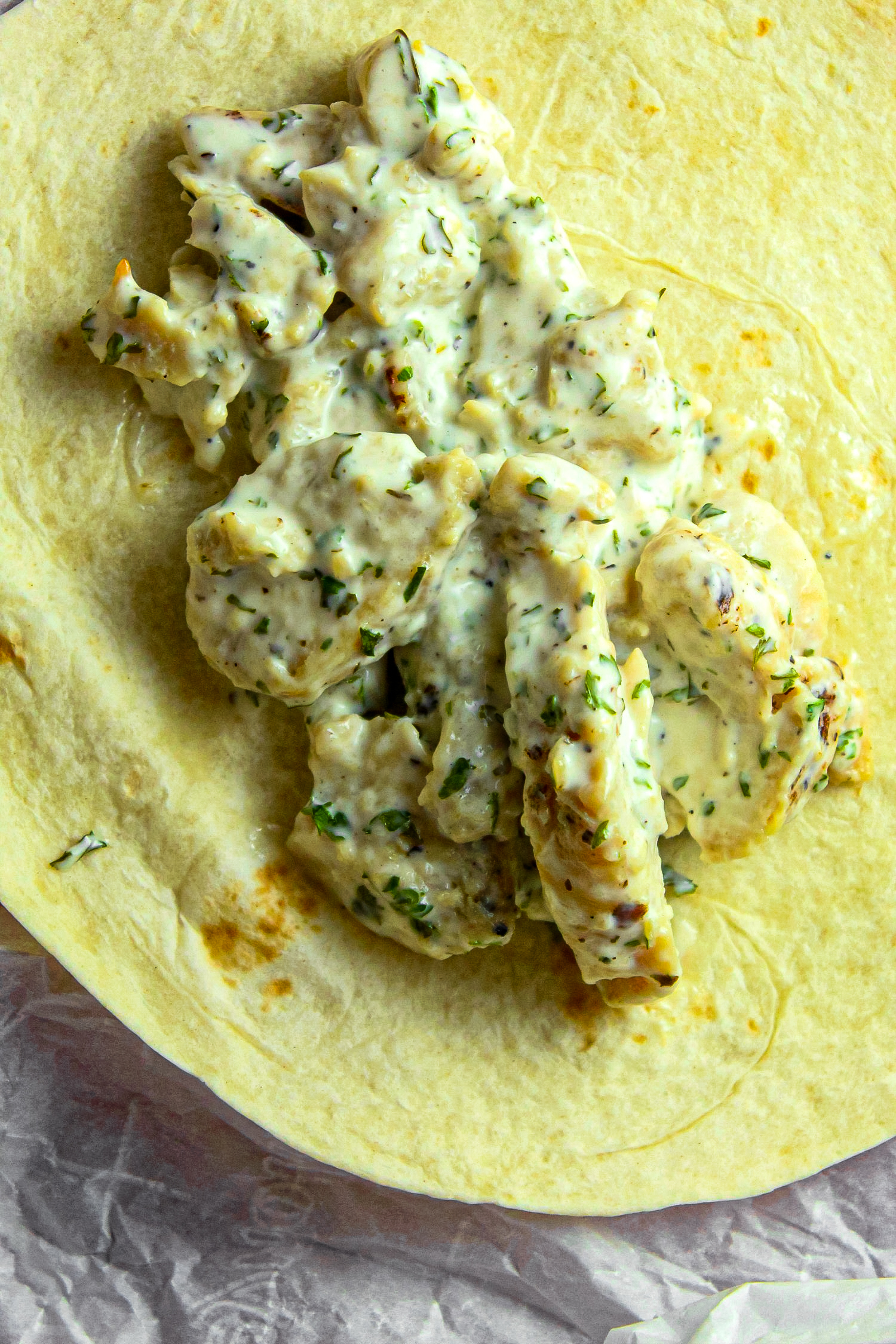 Step 3: Wrap it carefully like you would a burrito.
Pro Tip
If the tortillas seem a little tough, you can toss them in the microwave for 10-15 seconds. Then they are much easier to roll.
Step 4: Warm a medium-sized skillet over medium heat.
Step 5: Carefully grill the chicken breast wraps around 2-minutes, then flip it over and continue cooking for an additional 2 minutes.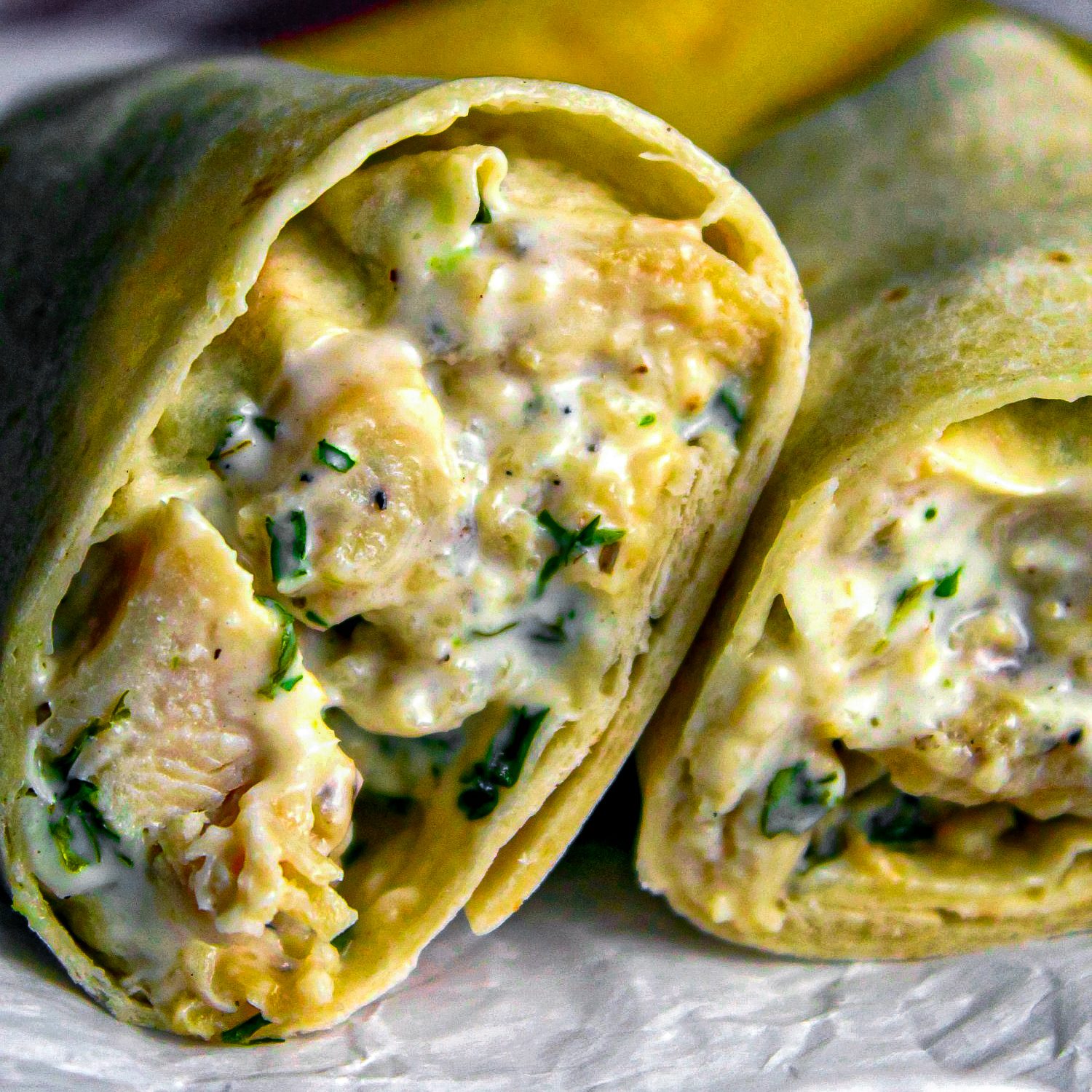 Pin this recipe now to remember it later
Ranch Chicken Wraps
This Chicken Ranch Wrap is one of the easiest grilled chicken wrap recipes for a delicious and simple lunch any day of the week. It shows how to make chicken wraps with tortillas in a very simple, 4 ingredient way.
Ingredients
2

large boneless skinless chicken breast

,

grilled and chopped

1/2

cup

shredded mozzarella cheese
Want to save this recipe? Enter your email below and we'll send the recipe straight to your inbox!
NOTE: By saving this recipe, you agree to join our weekly recipes newsletter.
Instructions
Assemble wraps by evenly dispersing ingredients between the 4 wraps, and rolling them up burrito style.

Lightly grease a medium skillet or grill pan over medium heat, and cook the wraps for about 2 minutes, flip, and cook for an additional two minutes.
Nutrition
Serving:
4
g
|
Calories:
206
kcal
|
Carbohydrates:
11.7
g
|
Protein:
23.7
g
|
Fat:
6.8
g
|
Saturated Fat:
2
g
|
Polyunsaturated Fat:
4.8
g
|
Cholesterol:
67
mg
|
Sodium:
179
mg
|
Sugar:
0.6
g
Follow me on Pinterest for daily delicious recipes!
Now, remember to save this recipe on Pinterest for later: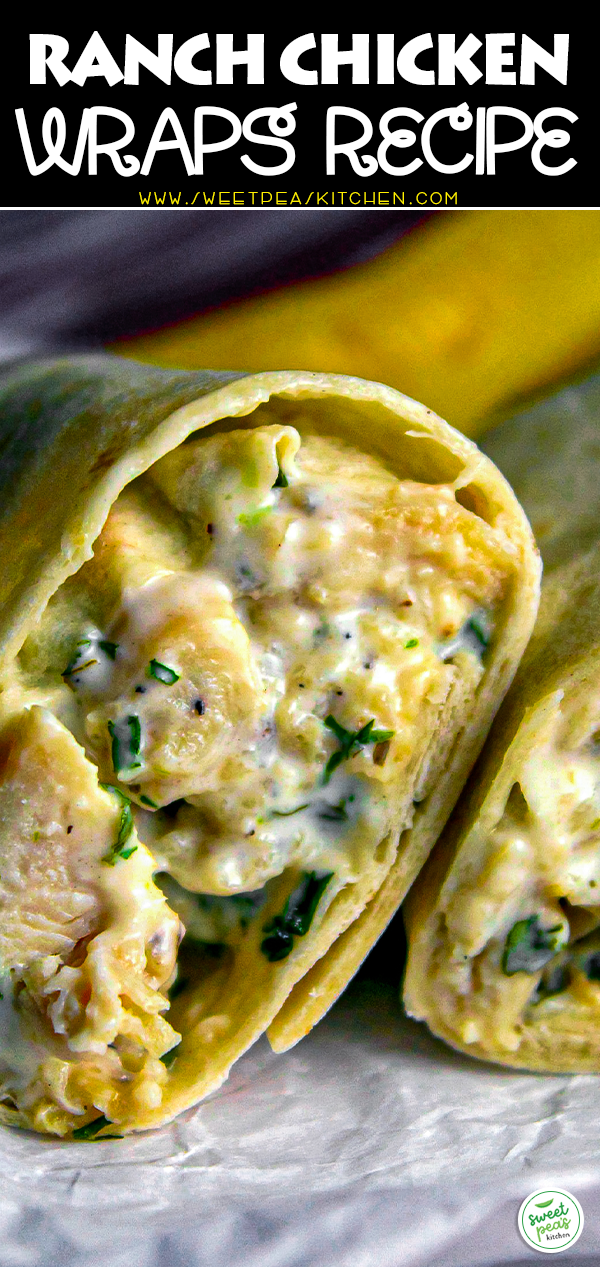 How to Store Leftover Chicken Wraps?
I just simply store them in the fridge for up to 2-3 days. But how you store them really makes a difference. So, wrap the wrap in plastic wrap (I'm sorry, I like how that sounds) and put it in an airtight box. Later, just heat in the microwave for 20-30 seconds. Oh, we sometimes eat them cold too. They're divine.
Can I Freeze Grilled Chicken Ranch Wraps?
The chicken freezes well, but the ranch dressing? Not so much.
So, if you're making a lot of these, omit the dressing. Follow the rest of the recipe as is, and add the dressing only when you're ready to serve. This way, you can freeze your wraps. The basics remain the same: roll in plastic wrap or aluminum foil and put in a freezer bag or airtight box.
What to Serve with Chicken and Ranch Wraps?
My family can hog down these wraps in no time. But if you're planning for a crowd, here are a few add-ons or sides that work well:
Salads like coleslaw or macaroni salad
Veggie sticks with ranch dip
French fries
Fruit bowls
Potato chips
Chips and salsa
And, of course, a cold drink.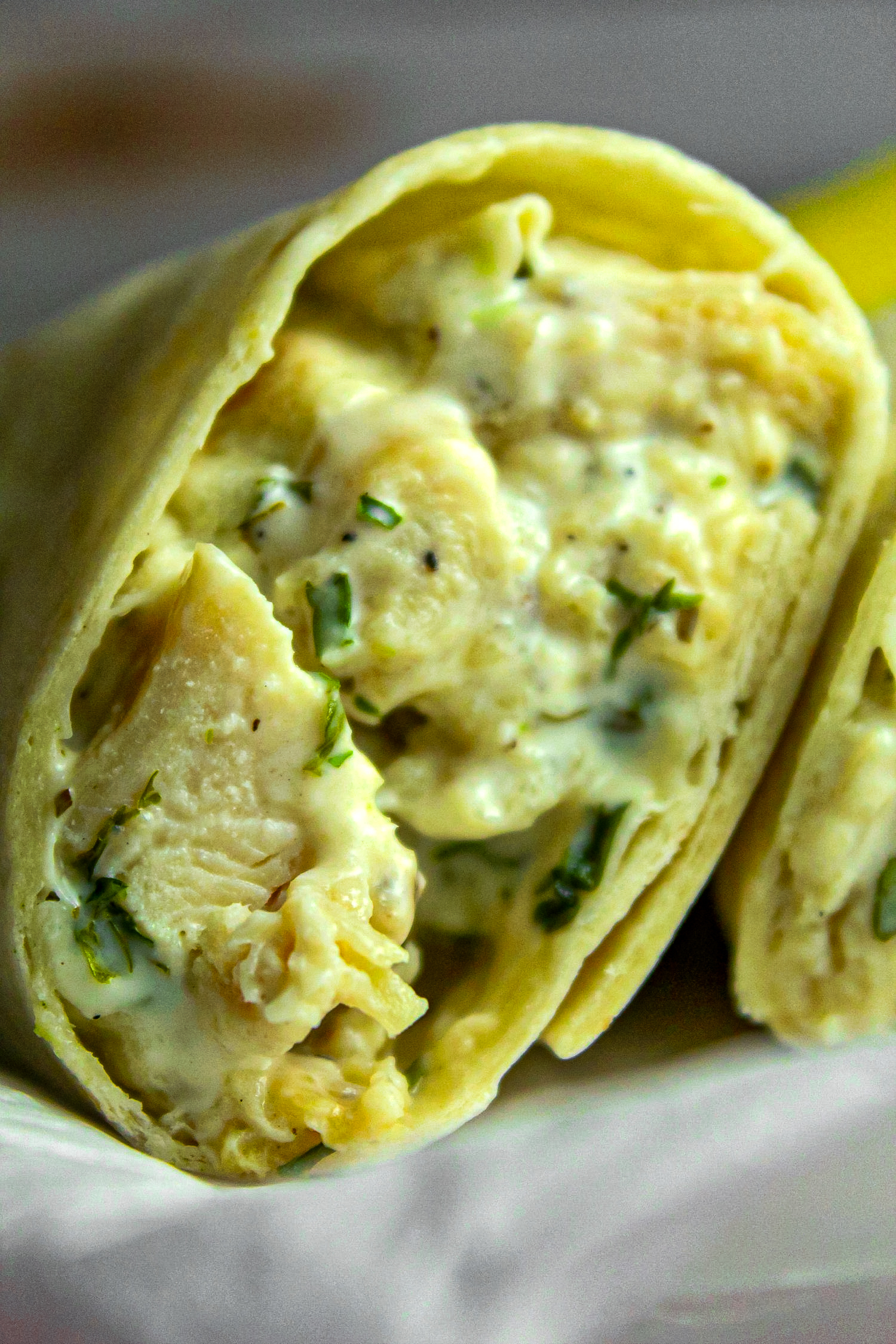 More Chicken Recipes:
Chicken Caprese – 30 Minutes or Less Meal – everyone will be so impressed by the flavor they'll never realize how easy it was to make!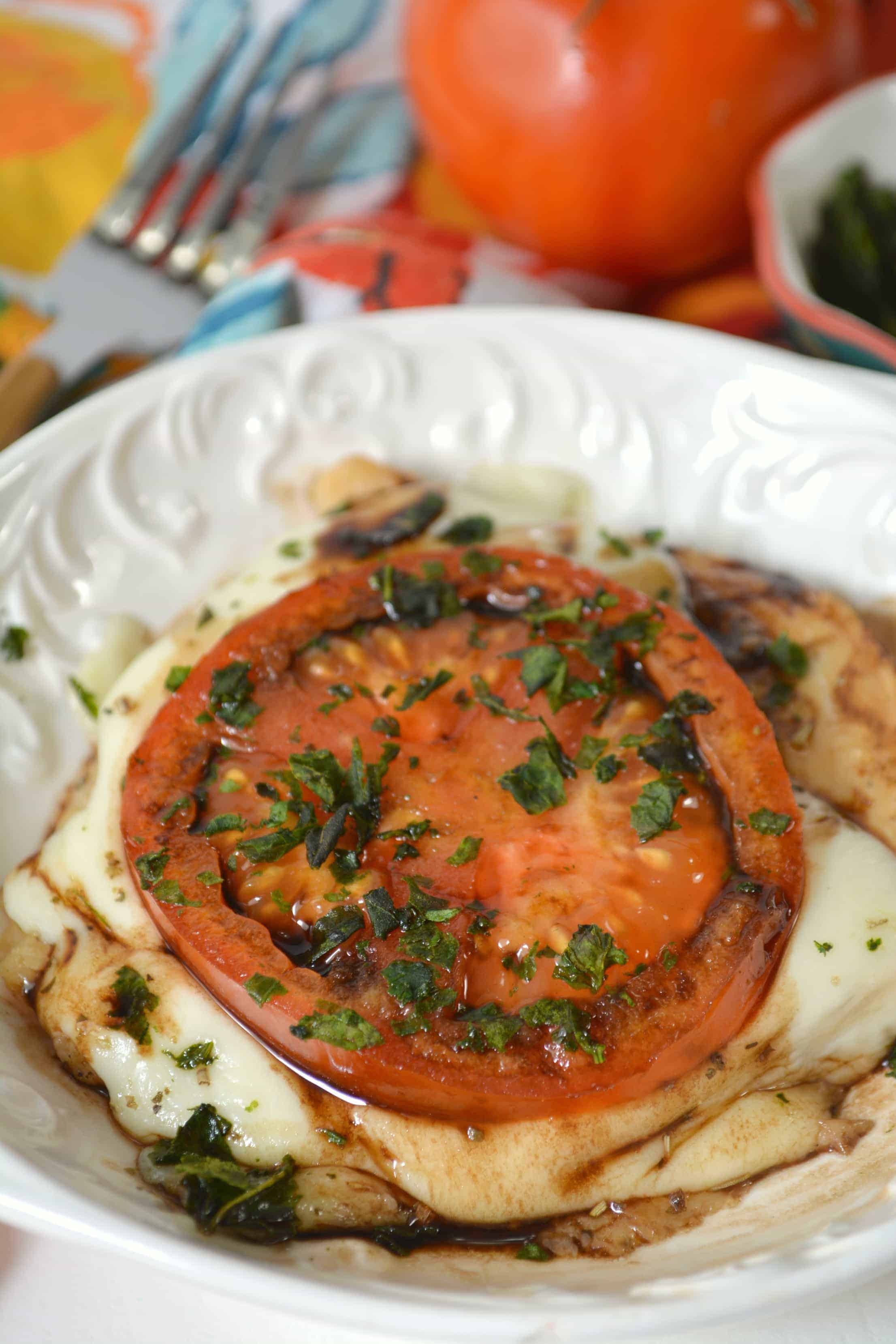 Mississippi Ranch Chicken – It's the best 10-minute dinner you'll ever make!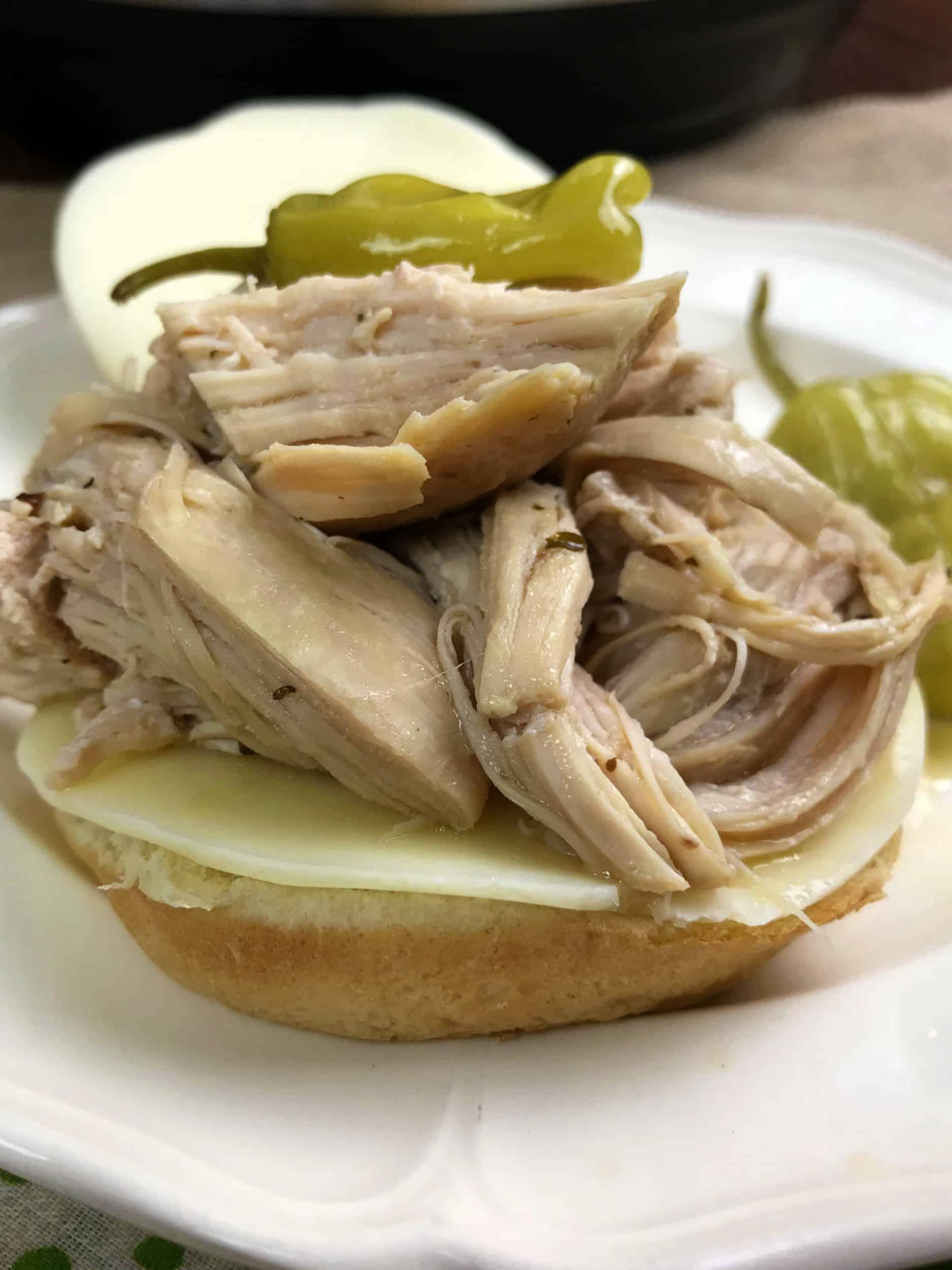 Instant Pot Orange Chicken – It simply does not get easier than Instant Pot Orange Chicken Recipe!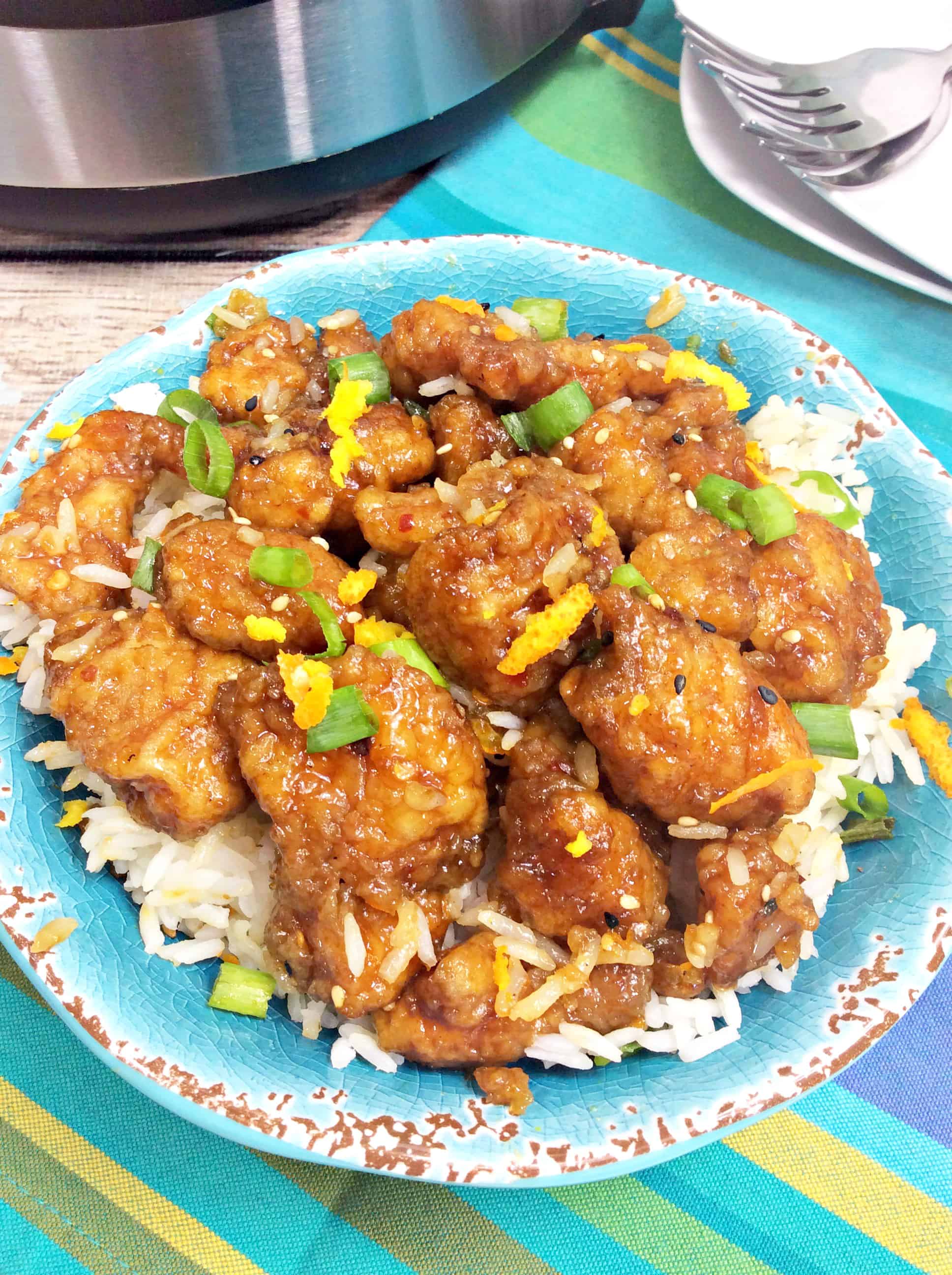 Loaded Buffalo Chicken Fries – Crispy oven fries topped with roasted chicken, freshly grated cheese, ranch dressing YUM.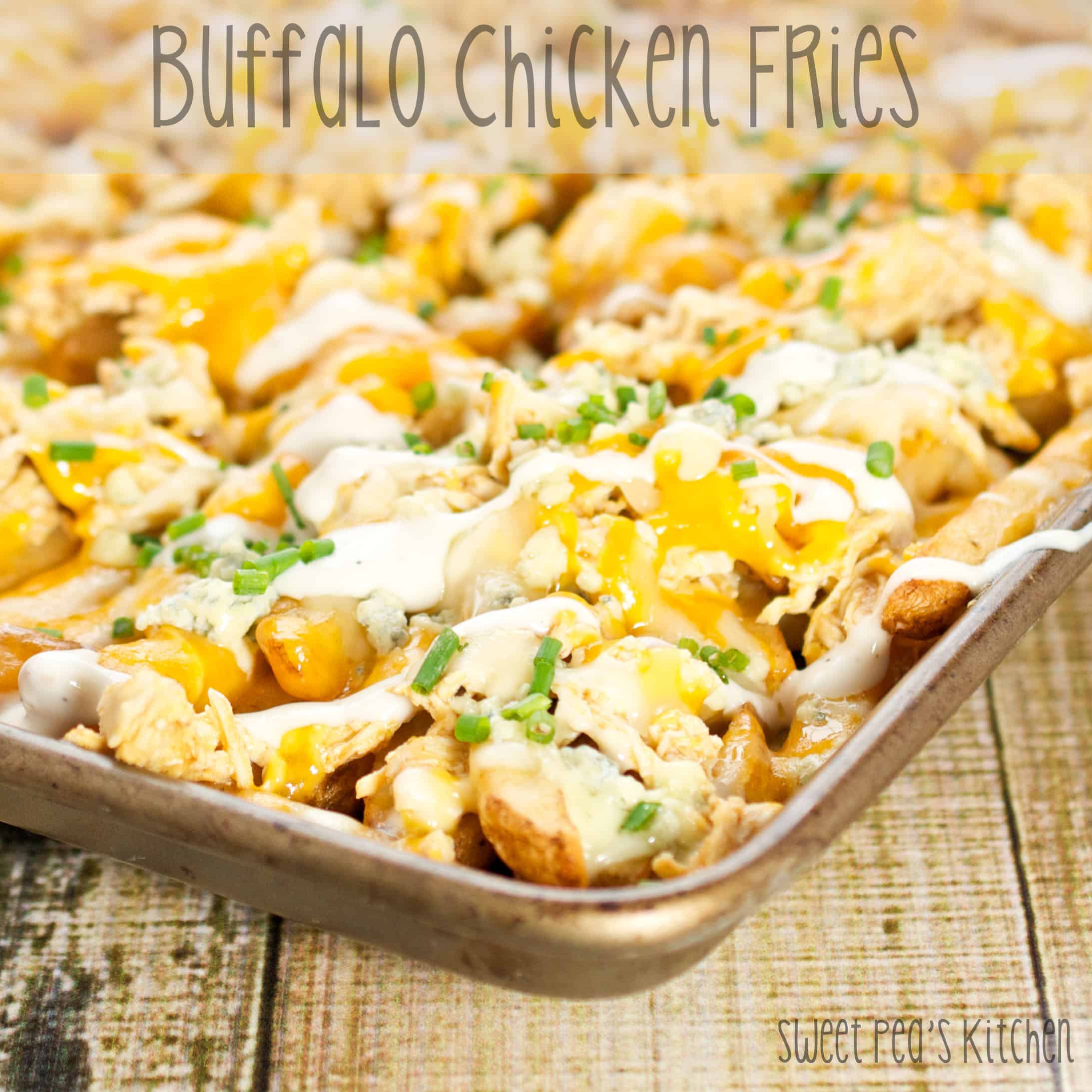 Get new recipes weekly plus our FREE ebook!