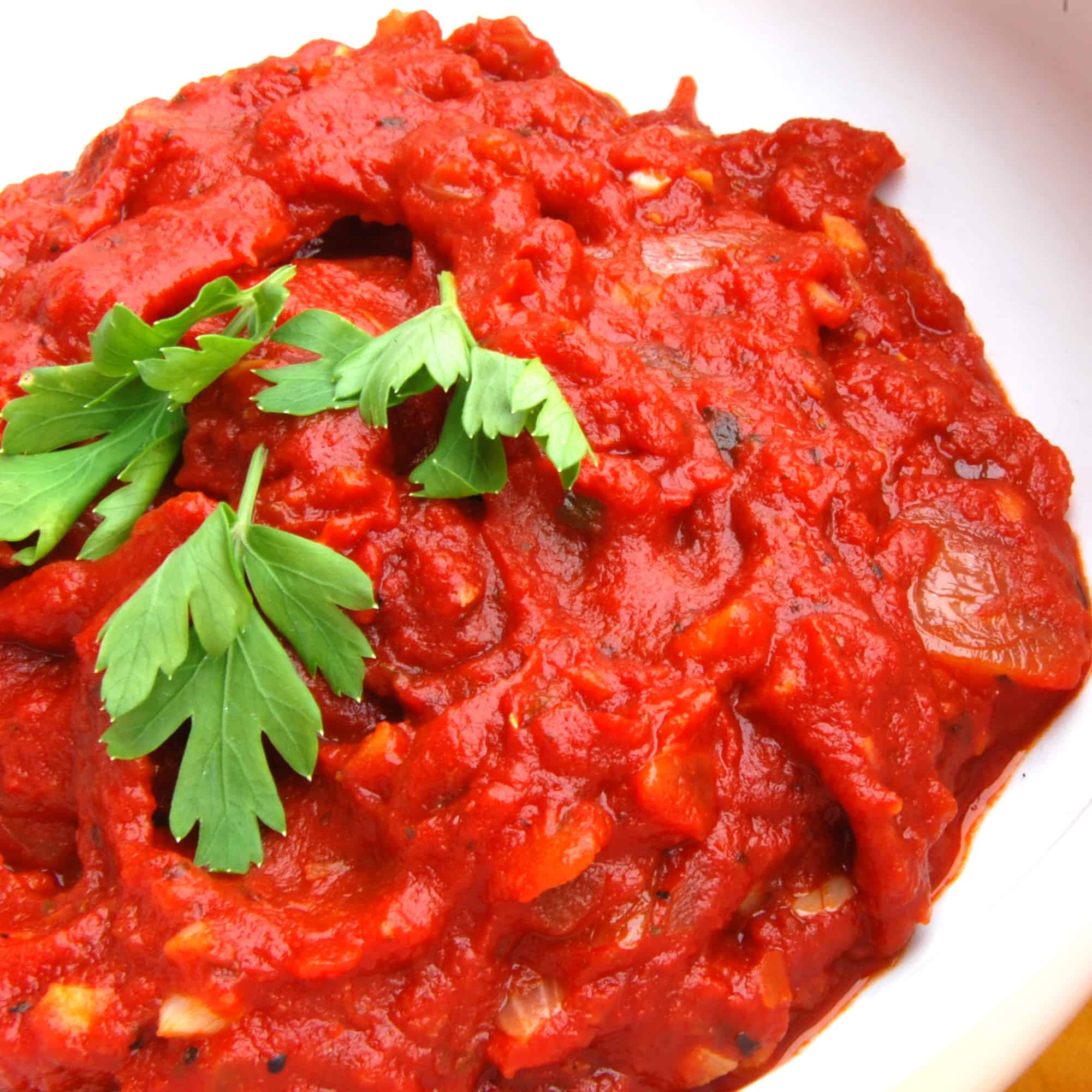 There is no point in making a homemade pizza unless you have a delicious pizza sauce! If you do not have a good sauce, you don't have a good pizza. Here is a wonderful recipe for a gourmet sauce that will make your taste buds smile. This flavorful pizza sauce is packed with 3 different types of pepper, 4 spices, garlic, and parmesan cheese. I love making homemade pizza, it is so much better than delivery! 🙂 Making your own pizza sauce is so simple you may never buy the canned version again!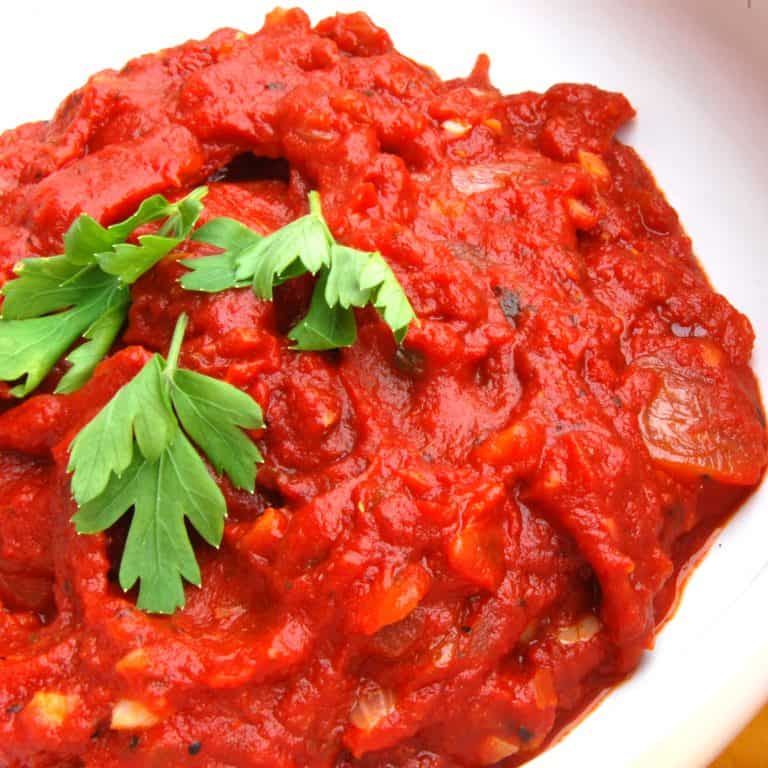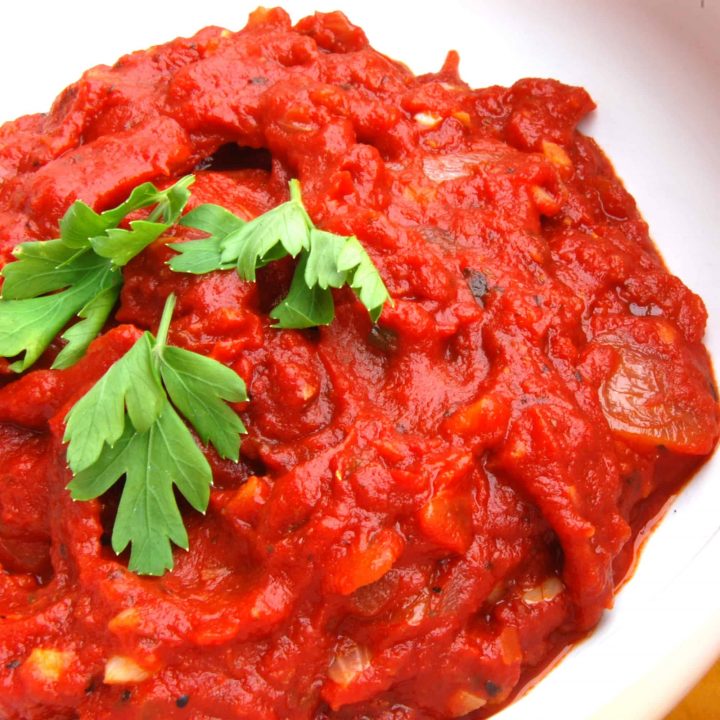 Pizza Sauce
Ingredients
1 (6 ounce) can tomato paste
6 fluid ounces warm water
1 tablespoon olive oil
2 tablespoons minced garlic
½ of an onion, chopped
3 tablespoons freshly grated Parmesan cheese
¼ teaspoon dried oregano
¼ teaspoon dried marjoram
¼ teaspoon dried basil
¼ teaspoon ground black pepper
⅛ teaspoon cayenne pepper
⅛ teaspoon dried red pepper flakes
½ teaspoon salt

Instructions
Preheat a medium sauce pan over medium heat. Add the olive oil, garlic, and onion and sauté until onions are clear. Mix in the tomato paste, water, Parmesan cheese, oregano, marjoram, basil, ground black pepper, cayenne pepper, red pepper flakes and salt.
Simmer sauce for 20 minutes and spread over pizza dough and prepare pizza as desired.
Source:
adapted from
allrecipes.com