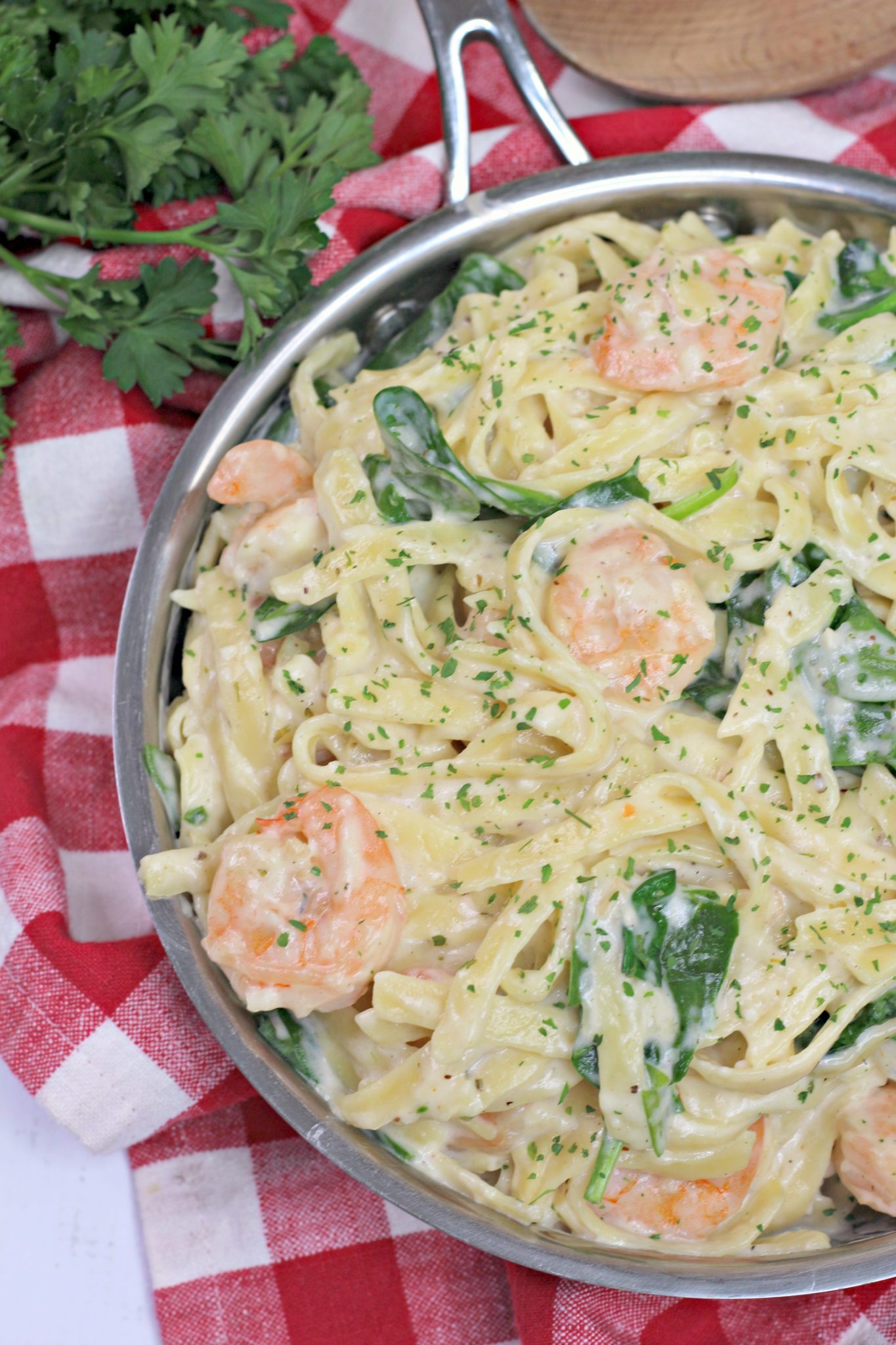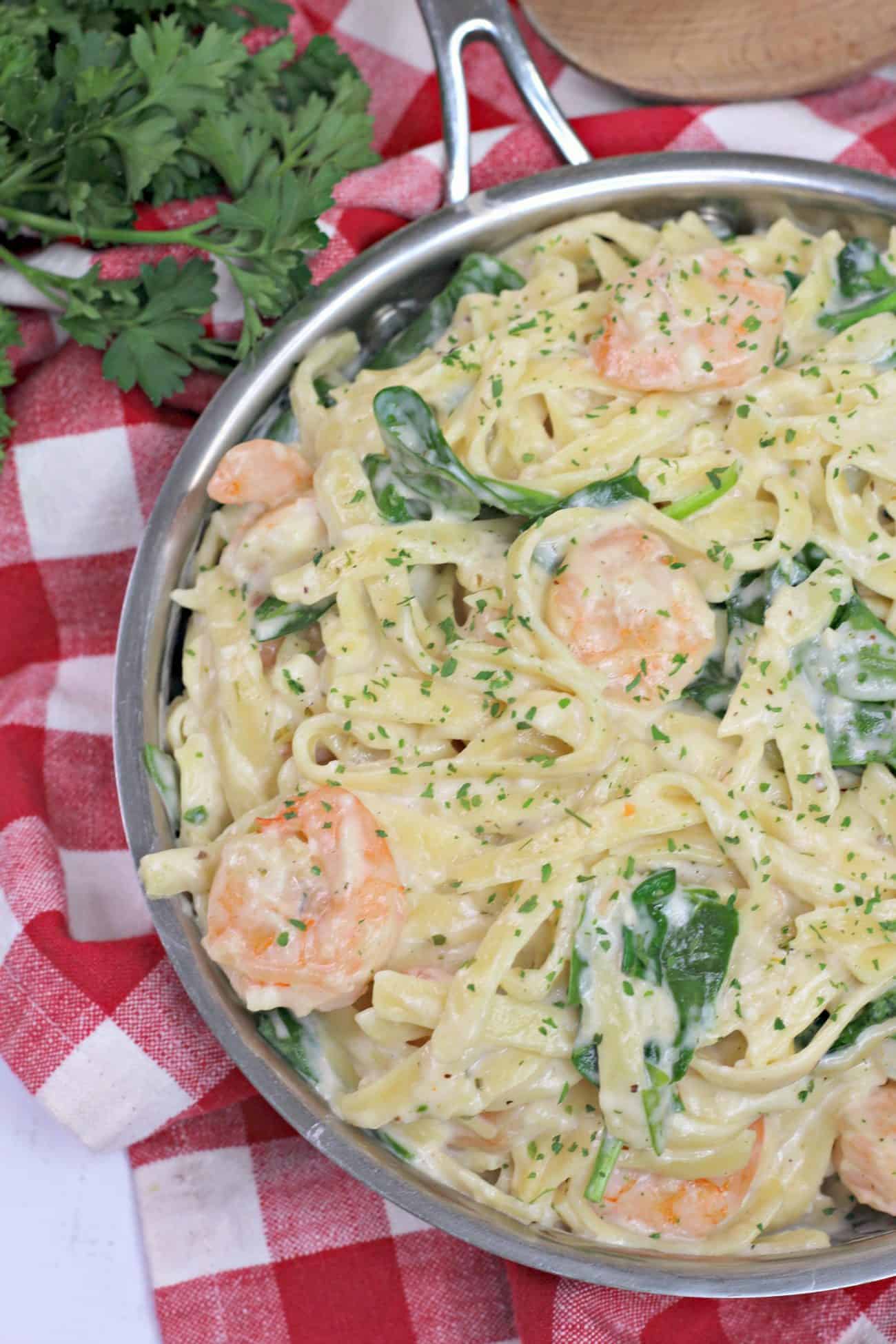 This Shrimp Fettuccine Alfredo is a quick, healthy, and easy shrimp recipe.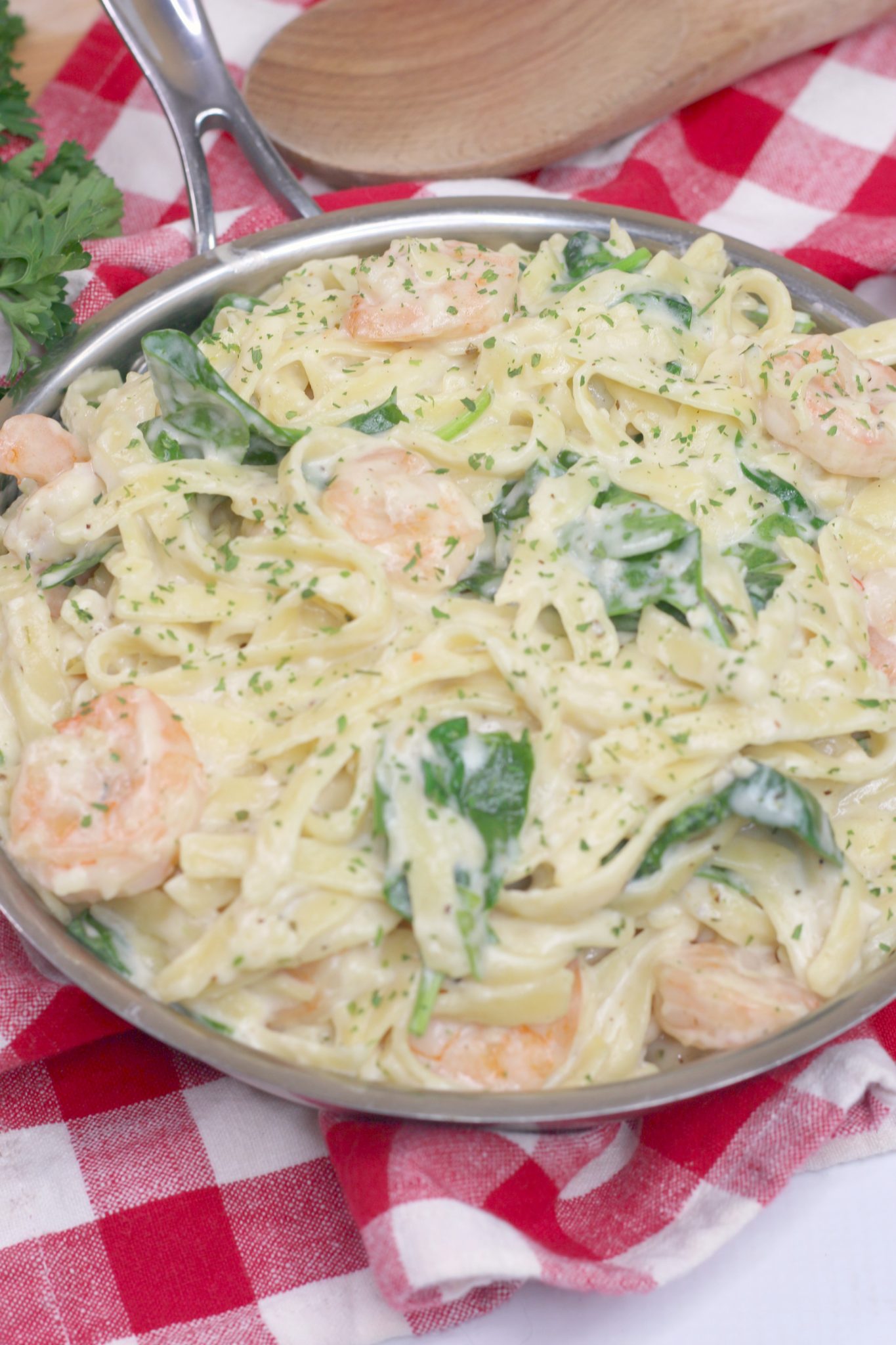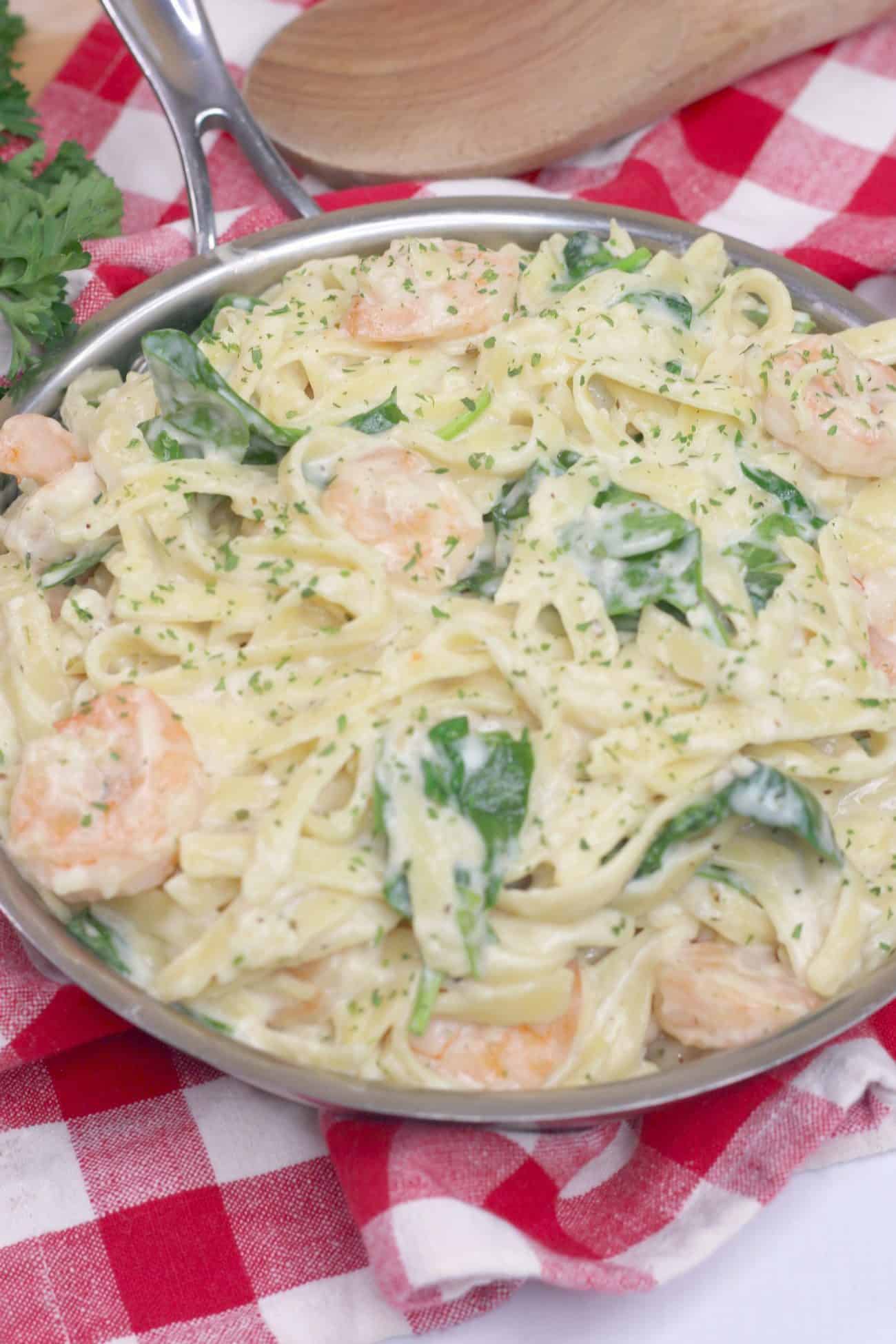 Though there are only a few ingredients, it's full of flavor and a great dish for any night of the week. Give this Shrimp Fettuccine Alfredo a try NOW.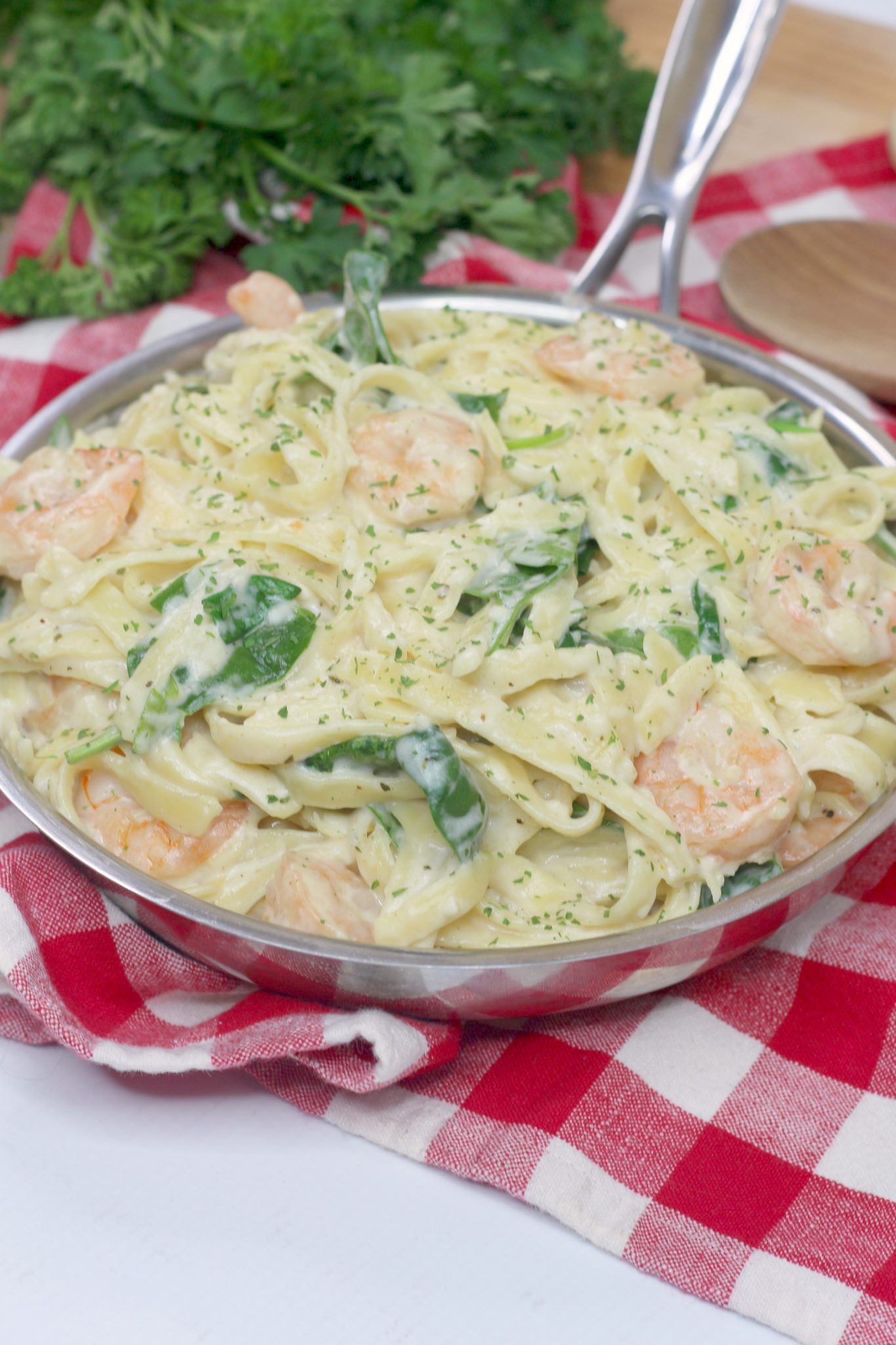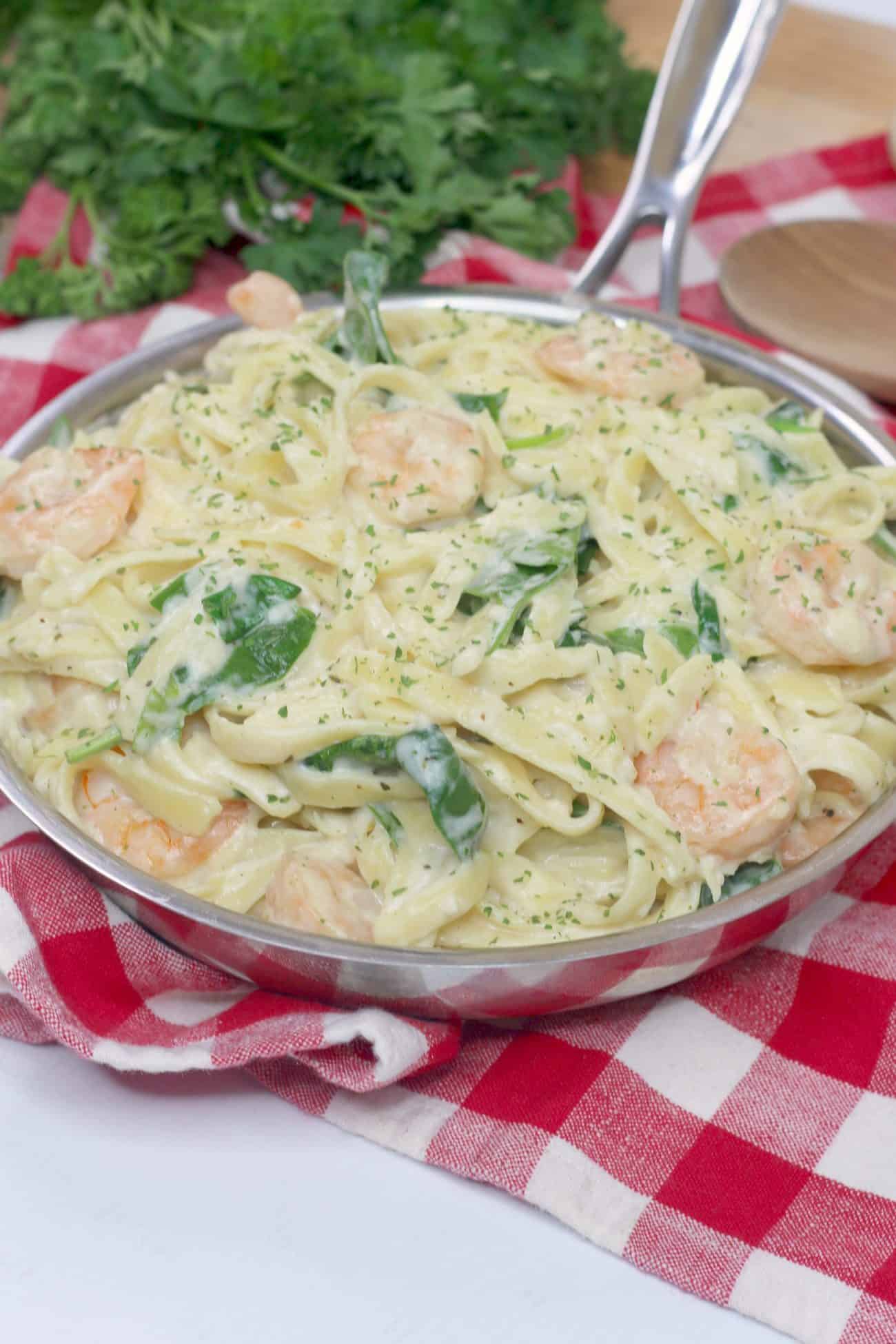 Pro tip: You can use whatever noodles you'd like in this recipe.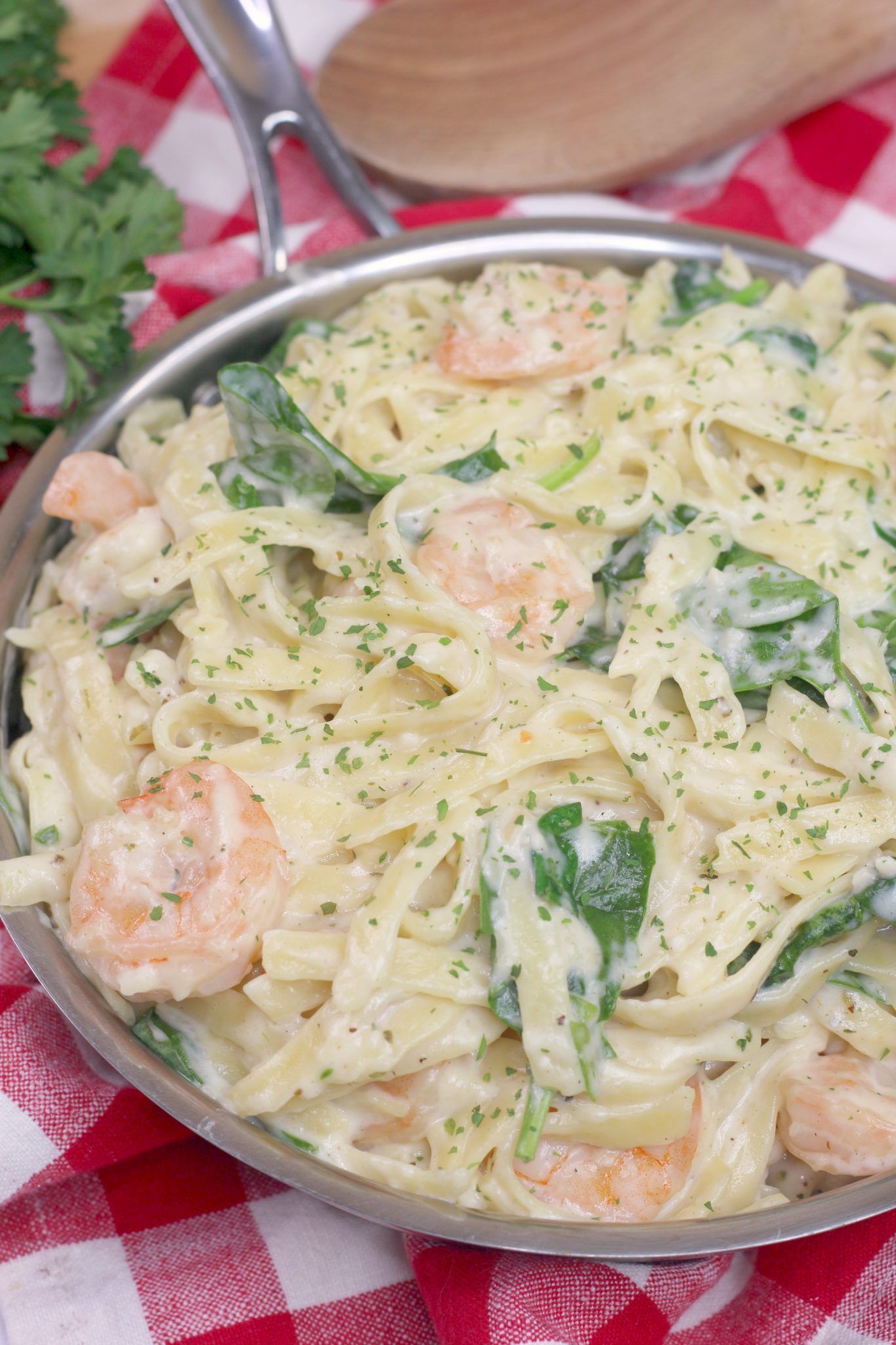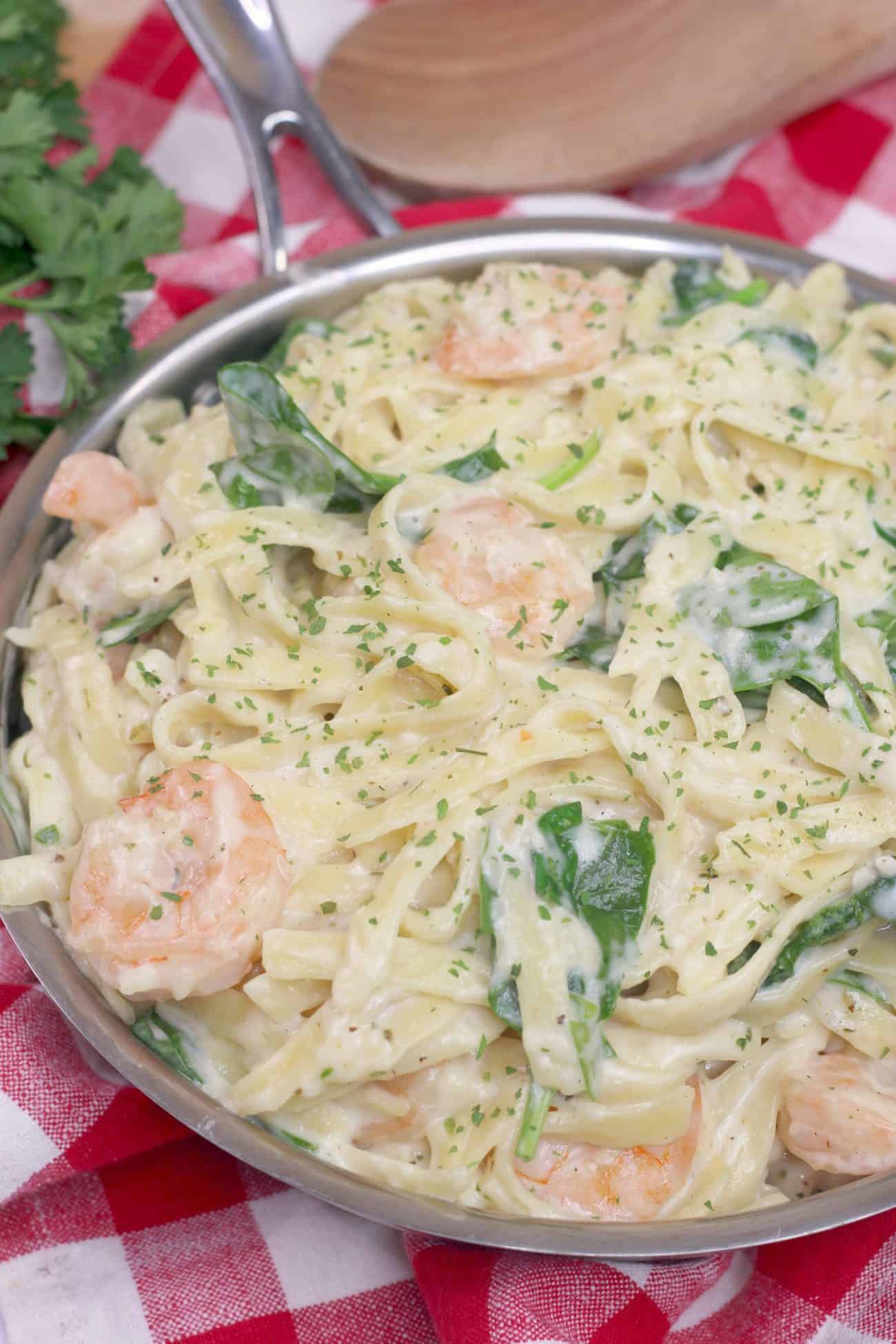 Prep Time: 10 minutes | Cook Time: 20-25 minutes | Servings: 4
Ingredients:
16 oz medium shrimp peeled and deveined
1 Tbsp. Extra Virgin Olive oil
1 – 8oz package of Fettuccine noodles
¼ C unsalted sweet cream butter
3 tbsp minced garlic
2 C Chicken broth
½ C Whole milk
1 ½ C Heavy whipping cream
1 C Parmesan cheese
Fresh parsley for garnish
¼ tsp kosher salt
¼ tsp black pepper
1 tsp cajun seasoning
How to make Shrimp Fettuccine Alfredo: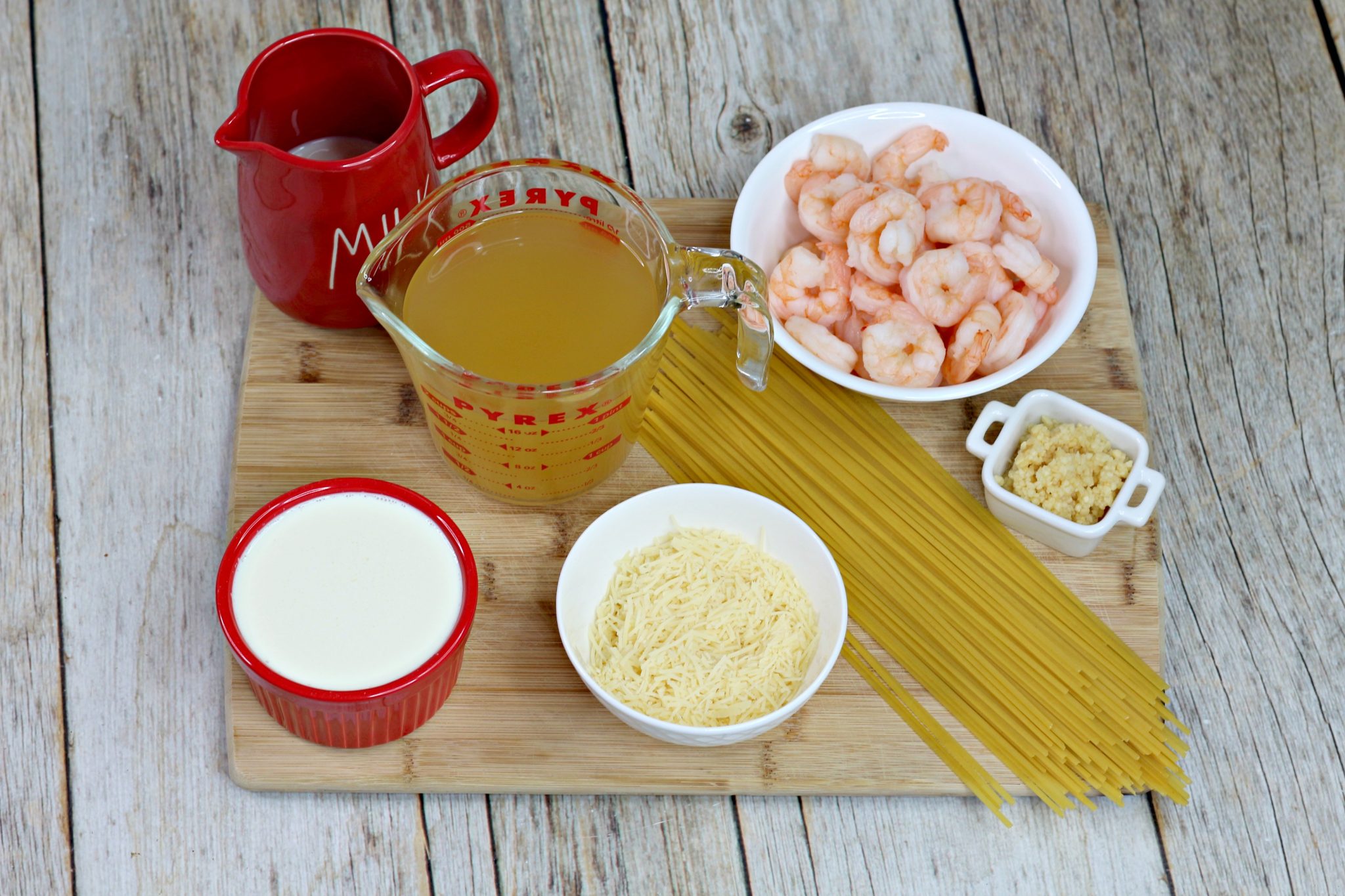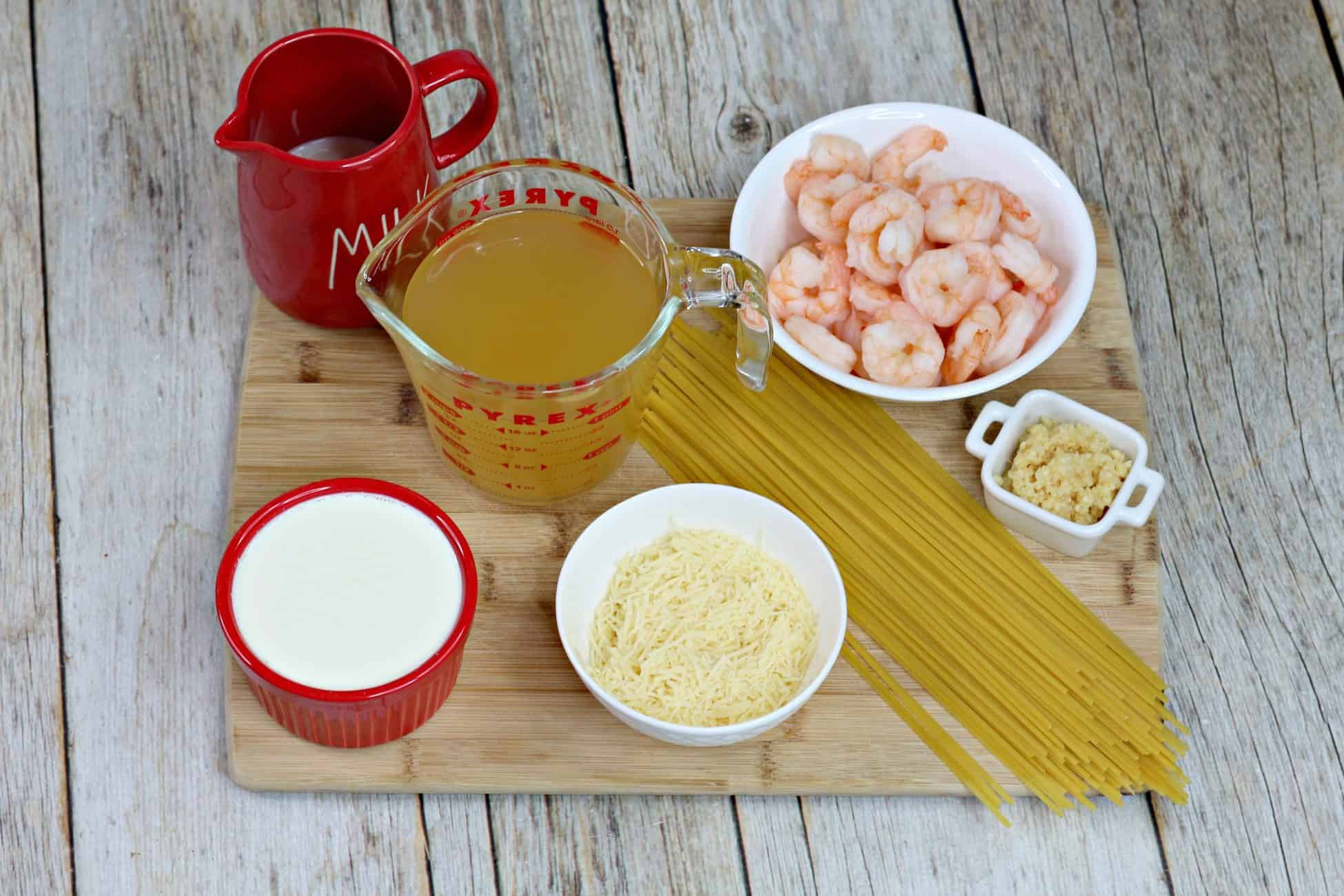 Step 1. Boil your pasta according to the package and set aside while you make the sauce
Step 2. Using a large skillet, heat the oil over medium to high heat
Step 3. Add 1 ½ tbsp minced garlic into the pan and allow to cook for 2 minutes
Step 4. Add in the shrimp and season with salt, pepper, cajun seasoning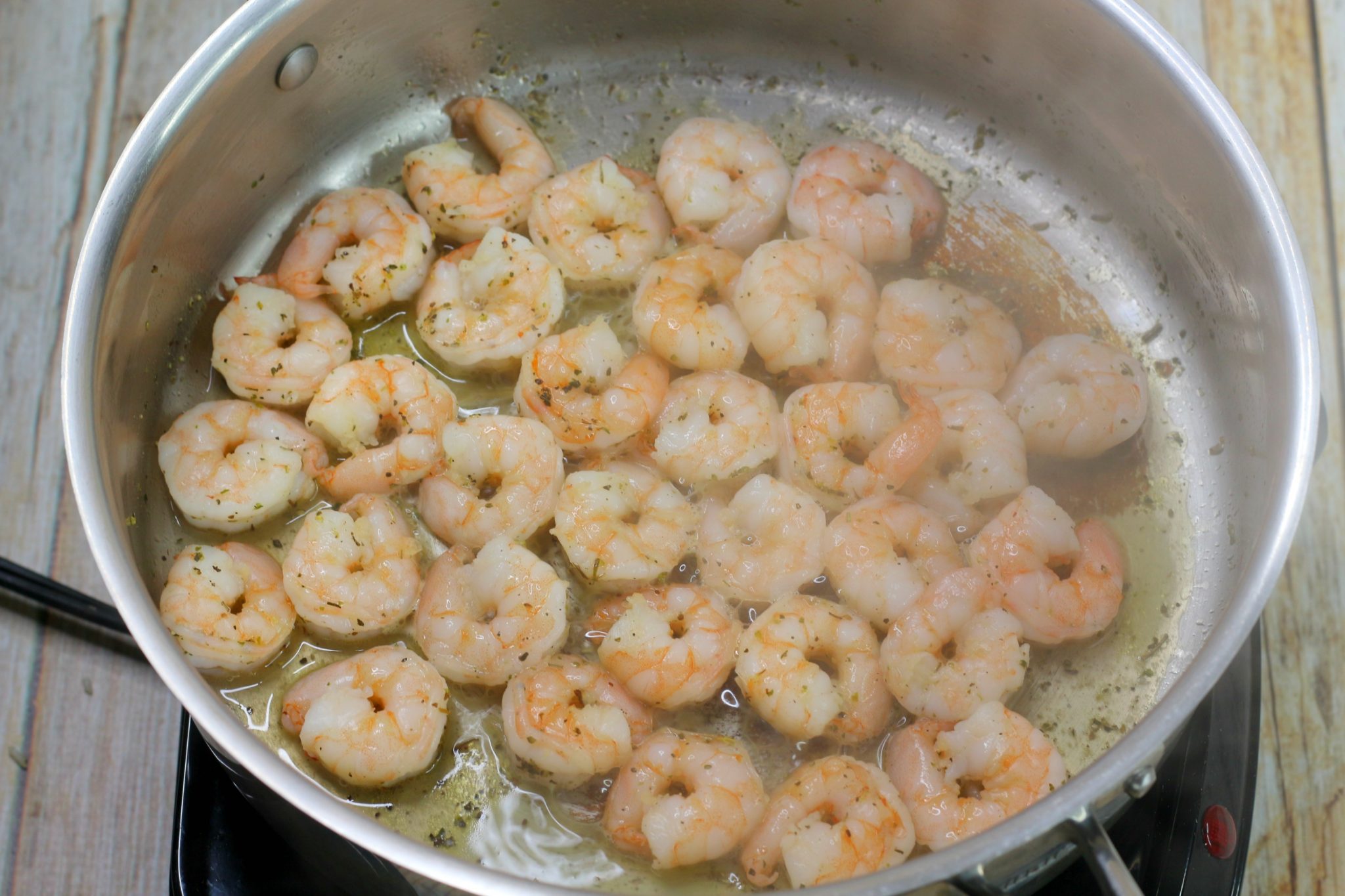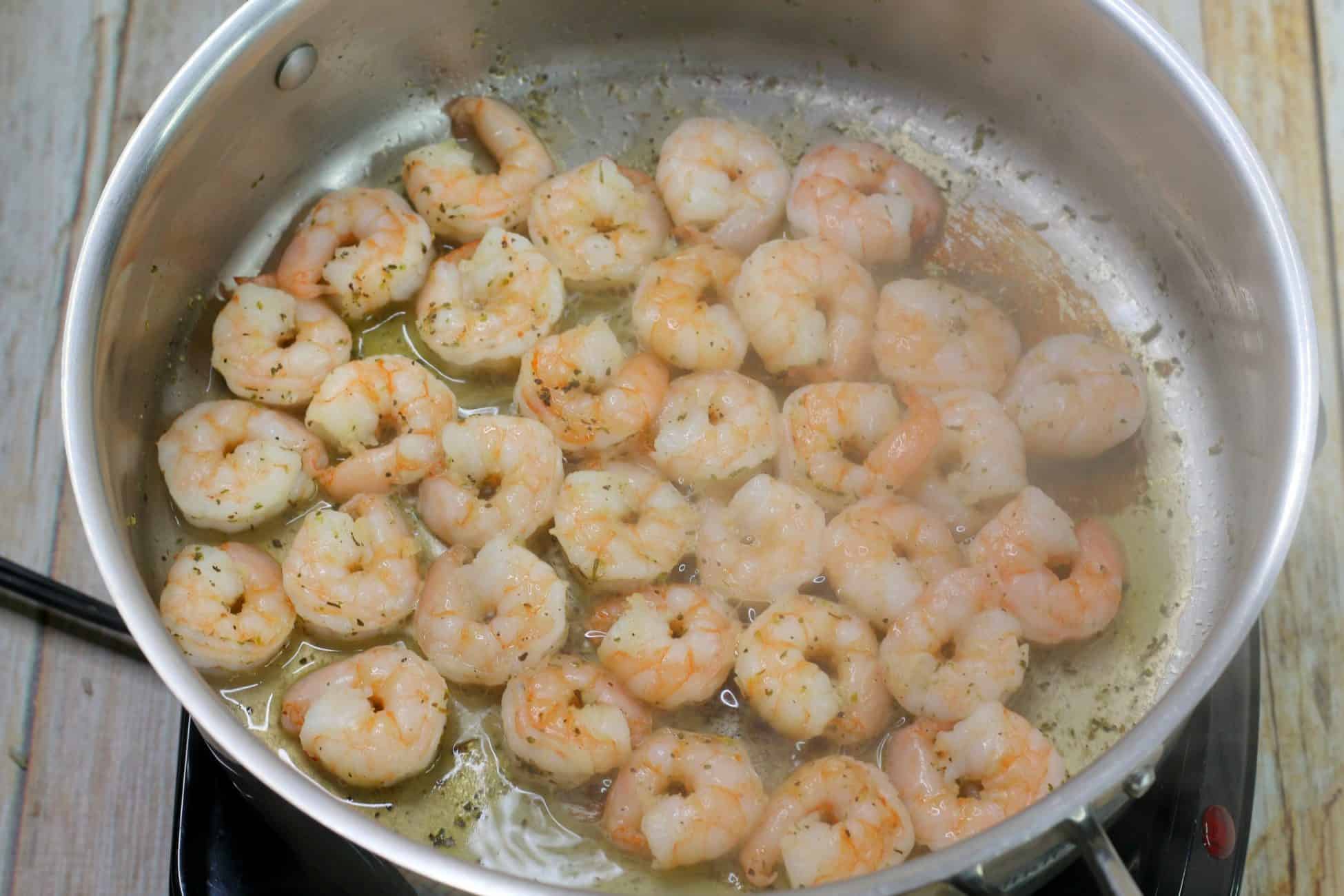 Step 5. Cook the shrimp for a few minutes before removing and setting aside
Step 6. Add ¼ C of the butter and remaining garlic into the pan and saute for 1 minute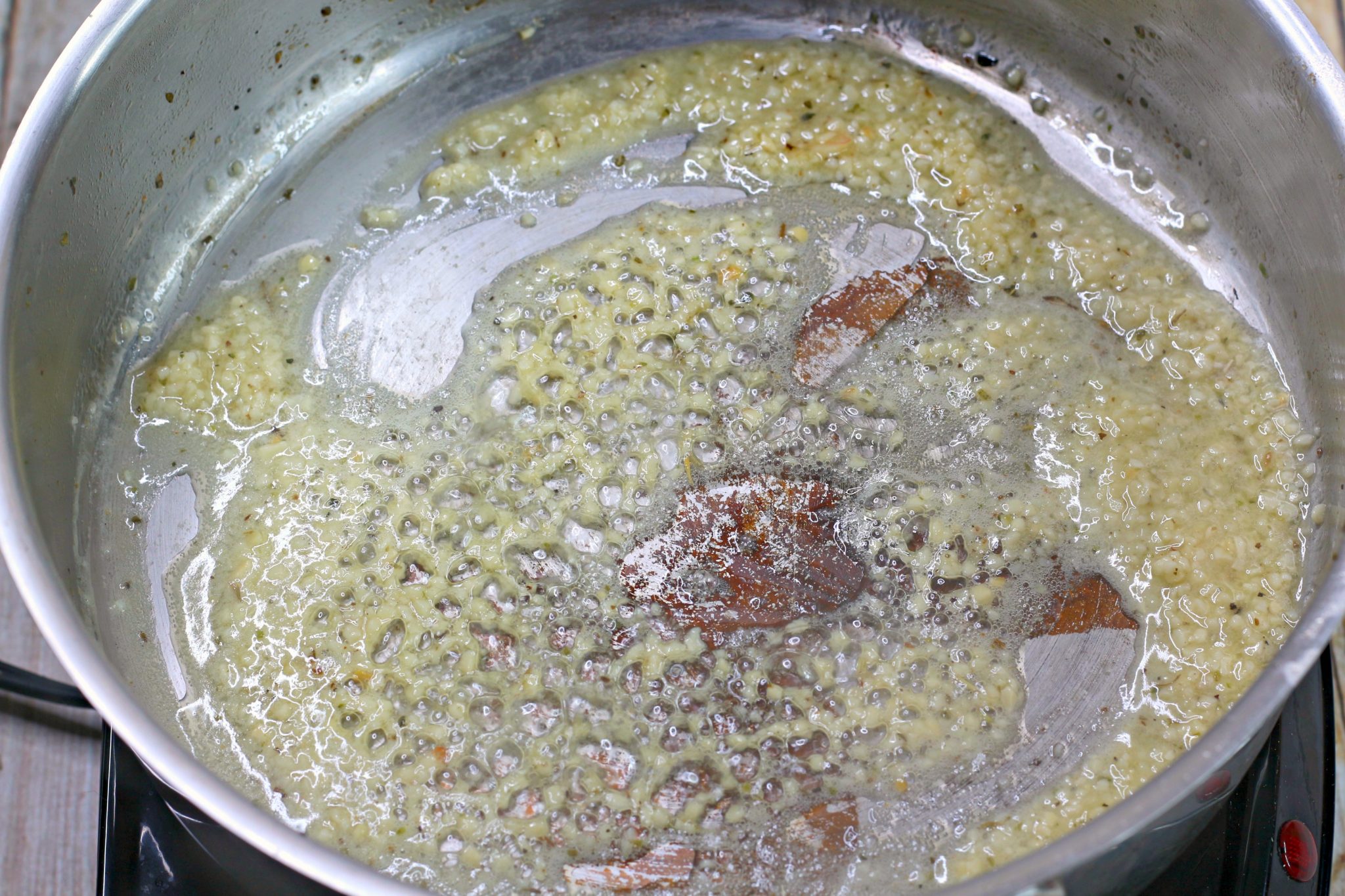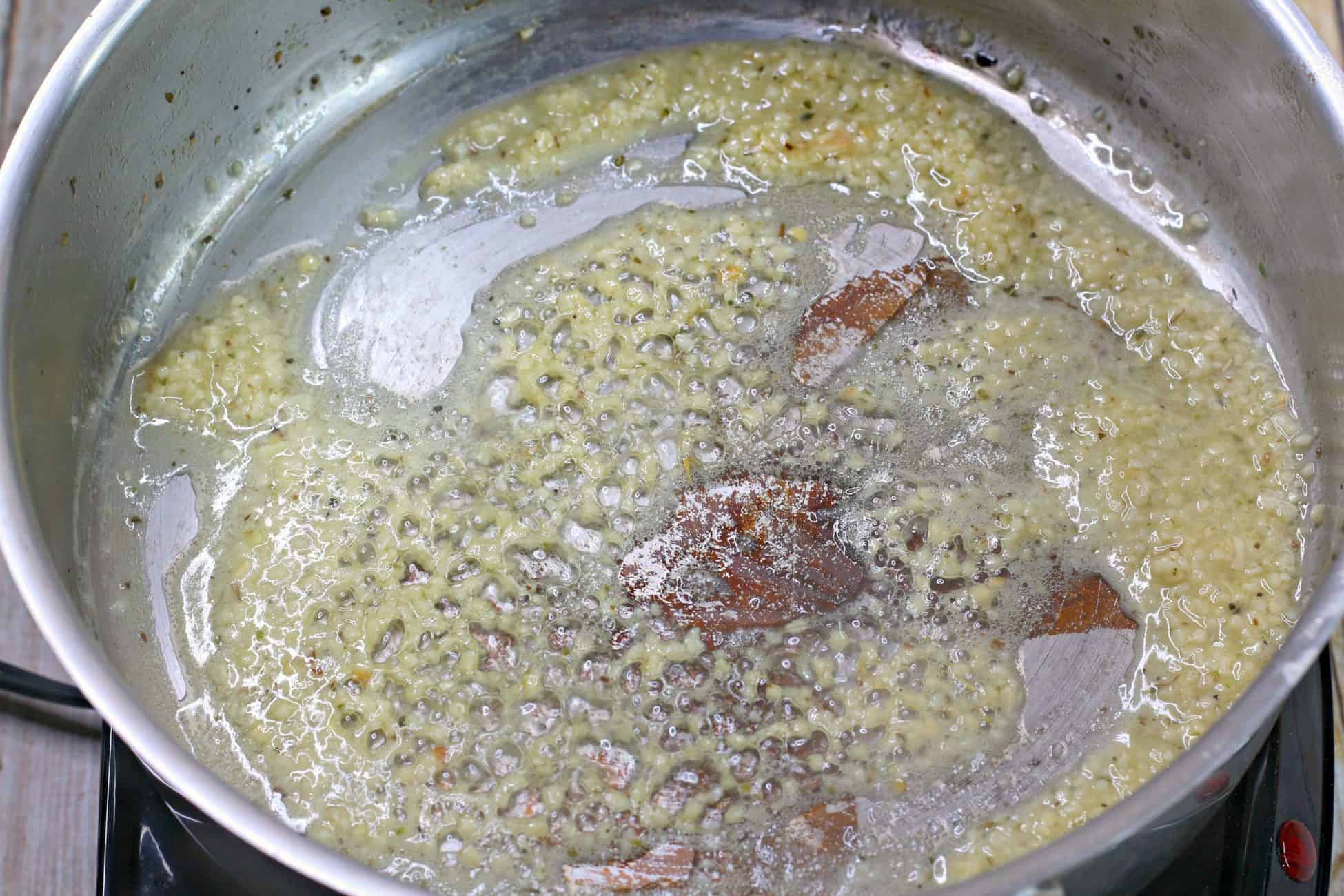 Step 7. whisk in the chicken broth and whole milk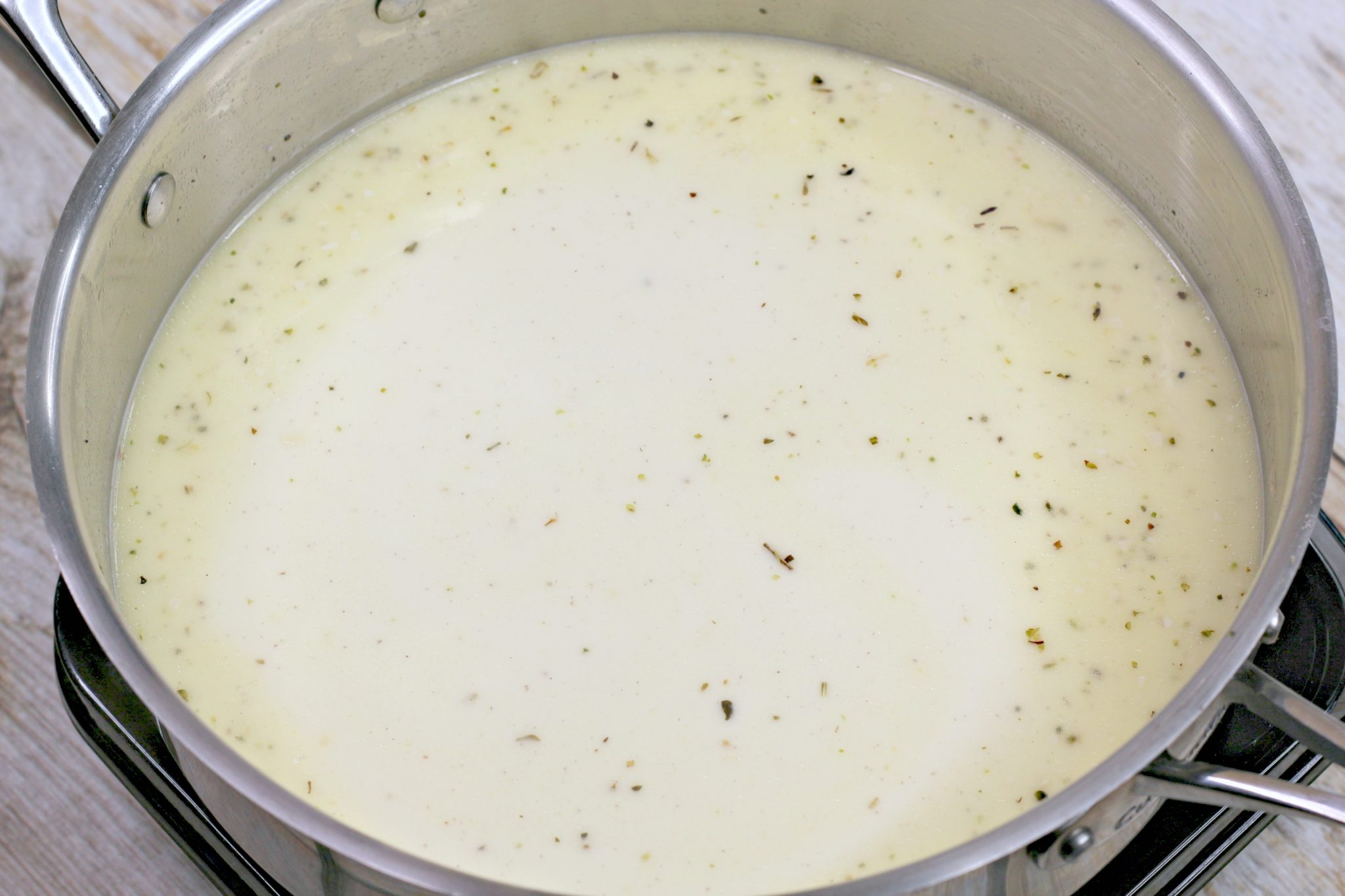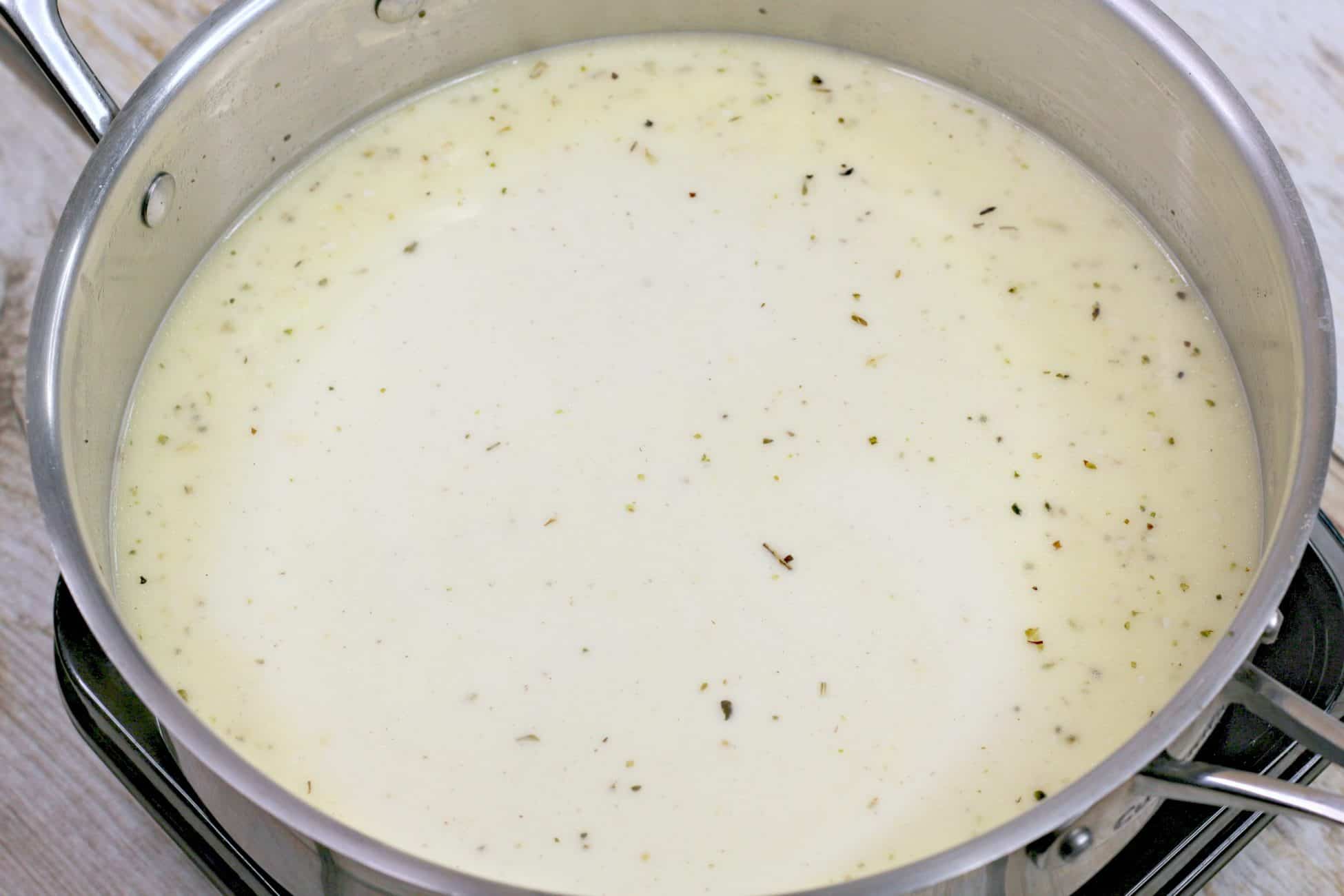 Step 8. Whisk in the heavy whipping cream and continue to whisk until combined and thick like sauce
Step 9. Mix in the parmesan cheese until combined
Step 10. Mix in the shrimp and noodles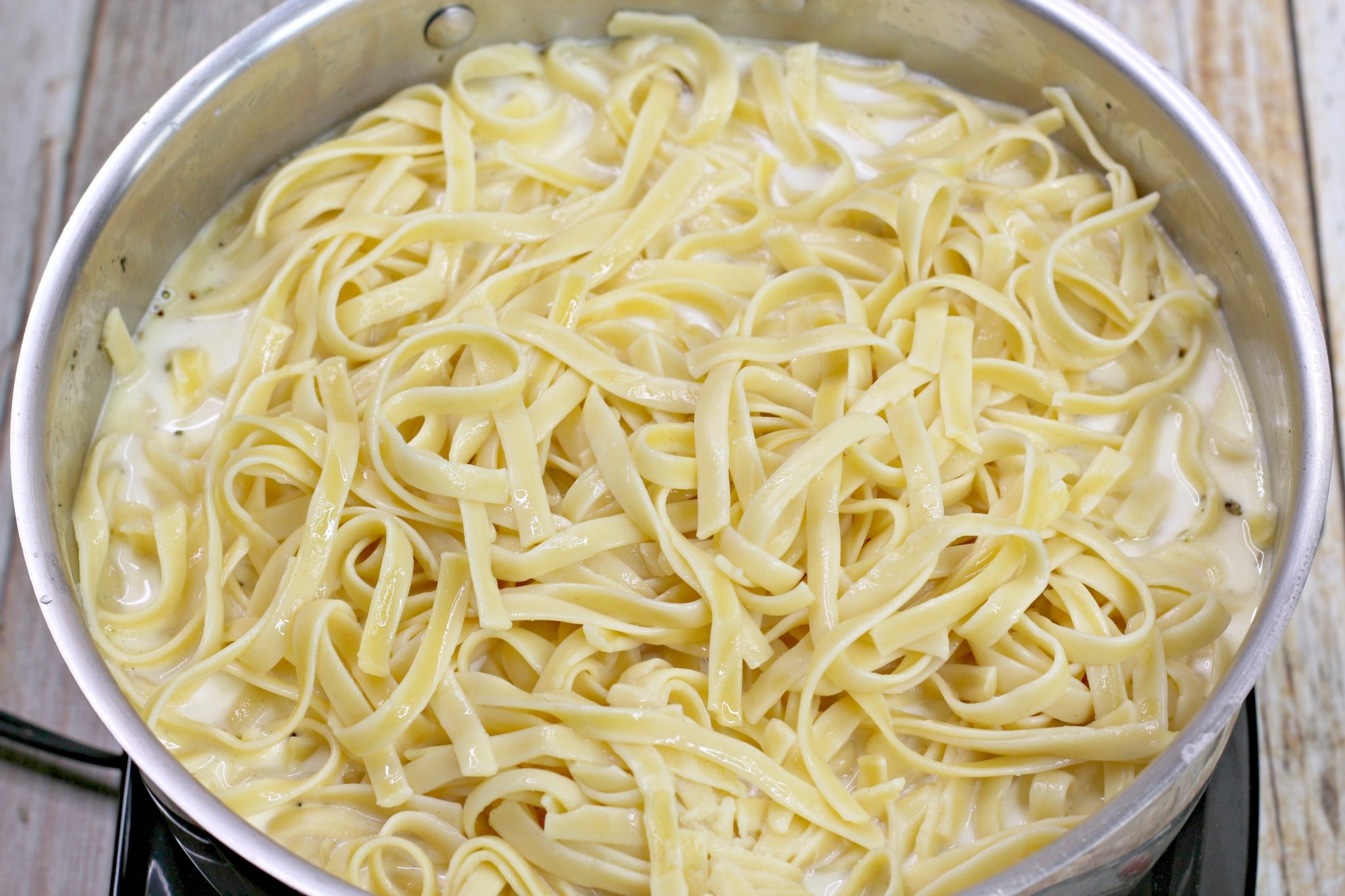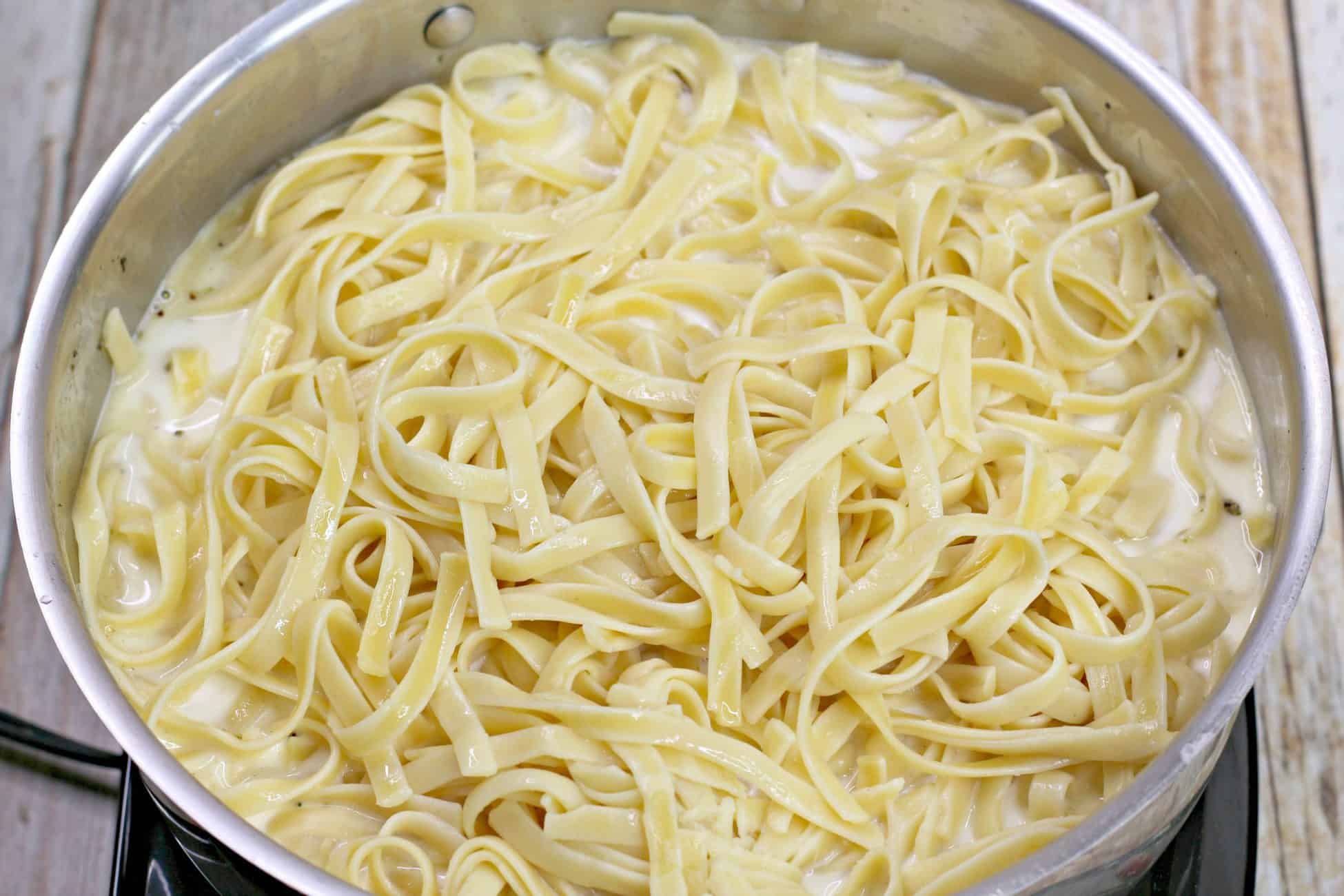 Step 11. Serve with fresh parsley and parmesan
Enjoy!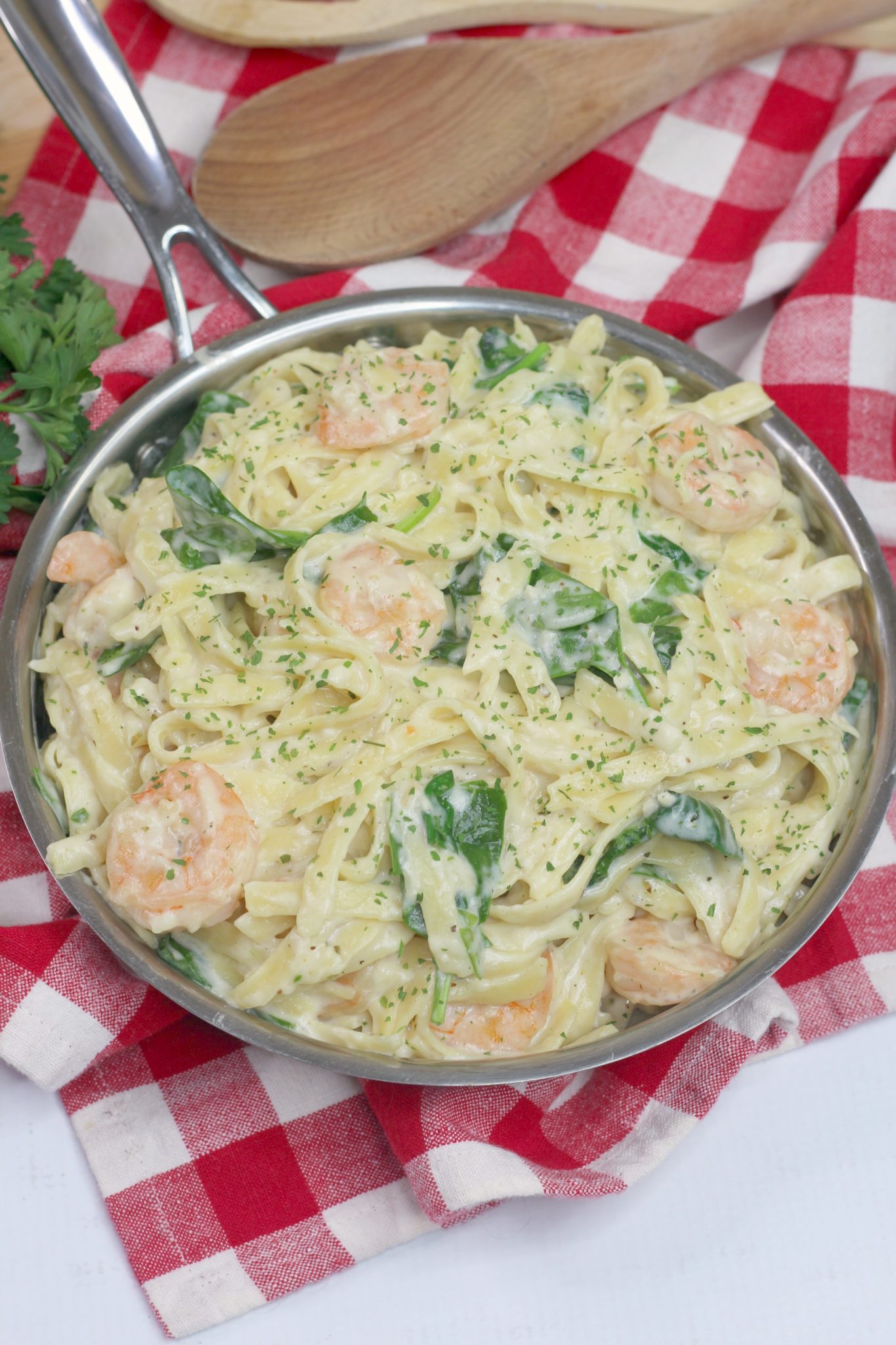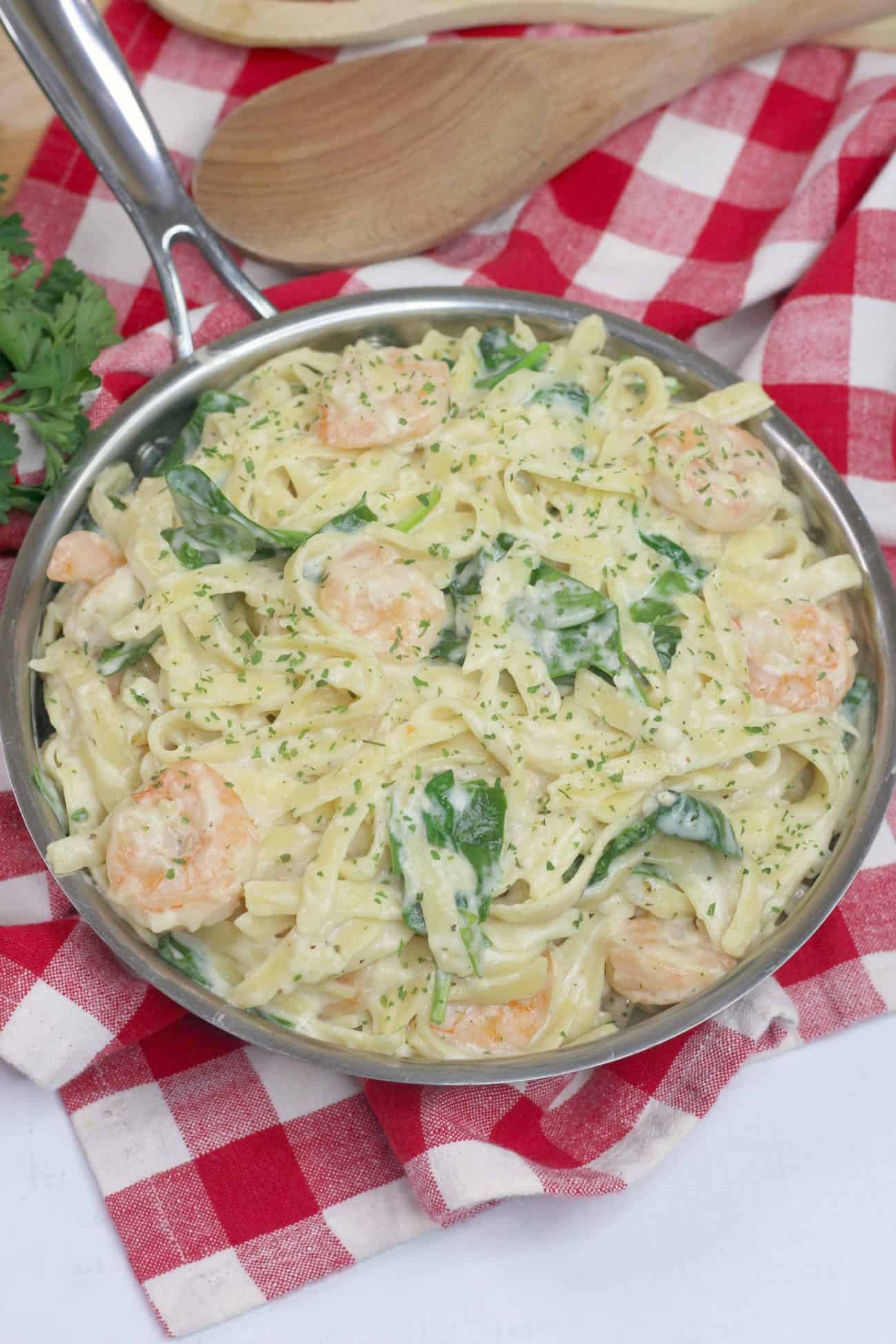 Now, remember to save this recipe on Pinterest for later 🙂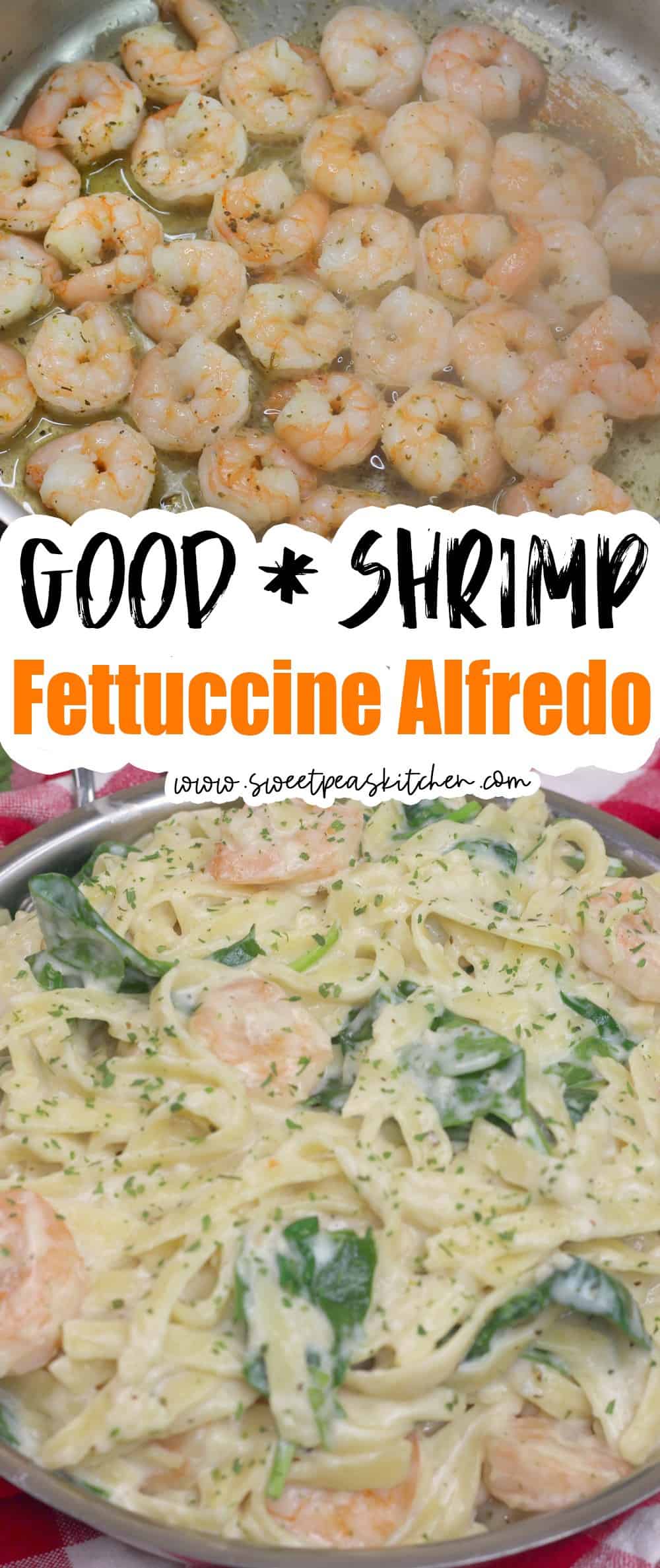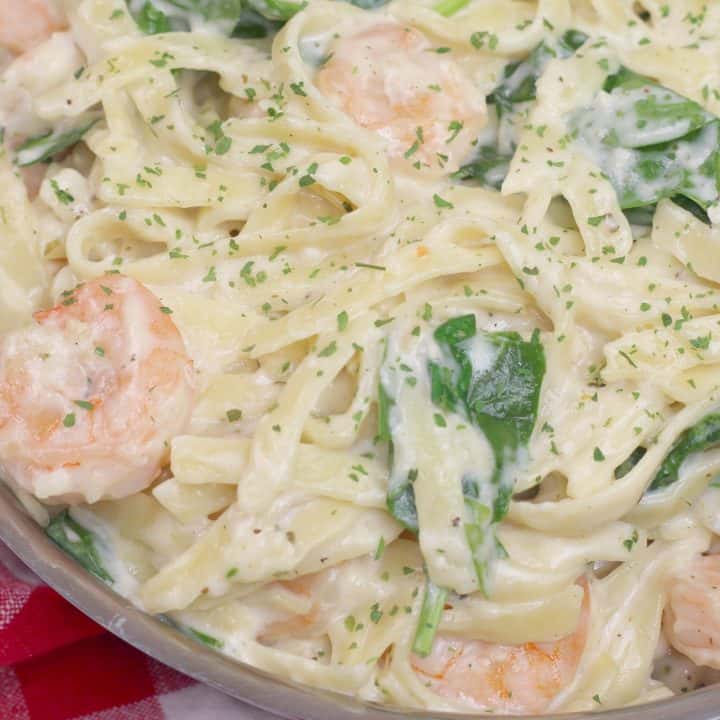 Shrimp Fettuccine Alfredo
Ingredients
16 oz medium Shrimp peeled and deveined
1 Tbsp. Extra Virgin Olive oil
1 - 8oz package of Fettuccine noodles
¼ C unsalted sweet cream butter
3 tbsp Minced garlic
2 C Chicken broth
½ C Whole milk
1 ½ C Heavy whipping cream
1 C Parmesan cheese
Fresh parsley for garnish
¼ tsp kosher salt
¼ tsp black pepper
1 tsp cajun seasoning

Instructions
Boil your pasta according to the package and set aside while you make the sauce
Using a large skillet, heat the oil over medium to high heat
Add 1 ½ tbsp minced garlic into the pan and allow to cook for 2 minutes
Add in the shrimp and season with salt, pepper, cajun seasoning
Cook the shrimp for a few minutes before removing and setting aside
Add ¼ C of the butter and remaining garlic into the pan and saute for 1 minute
whisk in the chicken broth and whole milk
Whisk in the heavy whipping cream and continue to whisk until combined and thick like sauce
Mix in the parmesan cheese until combined
Mix in the shrimp and noodles
Serve with fresh parsley and parmesan