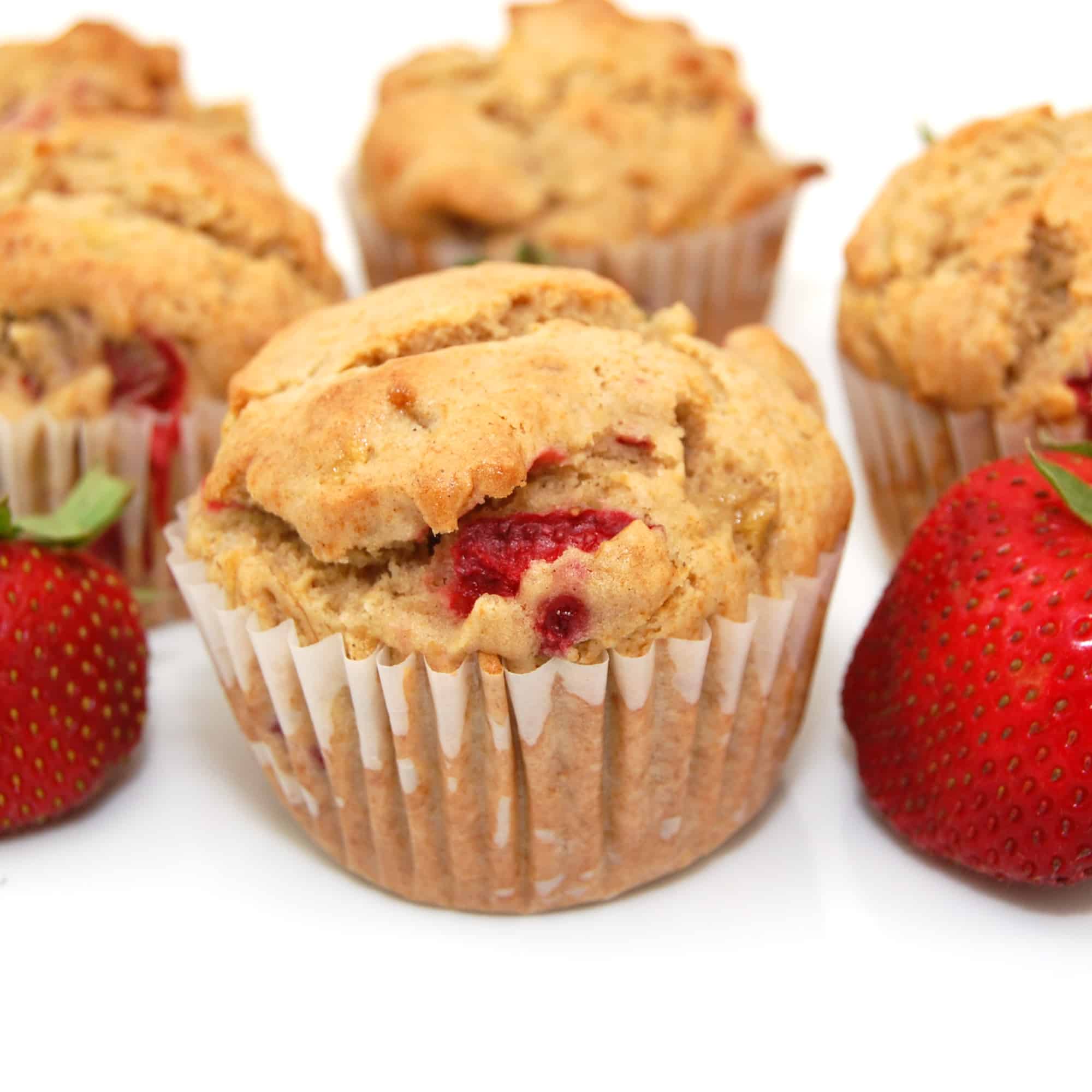 Strawberry Banana Muffins packed full of mashed bananas and chunks of fresh strawberries. This recipe is great for a weekday morning, a leisurely weekend brunch or even as a surprise for Mother's Day. These muffins can be made with fresh or frozen strawberries. Of course if you can find fresh I would always recommend that, however, if using frozen berries, thaw slightly, then chop with a knife.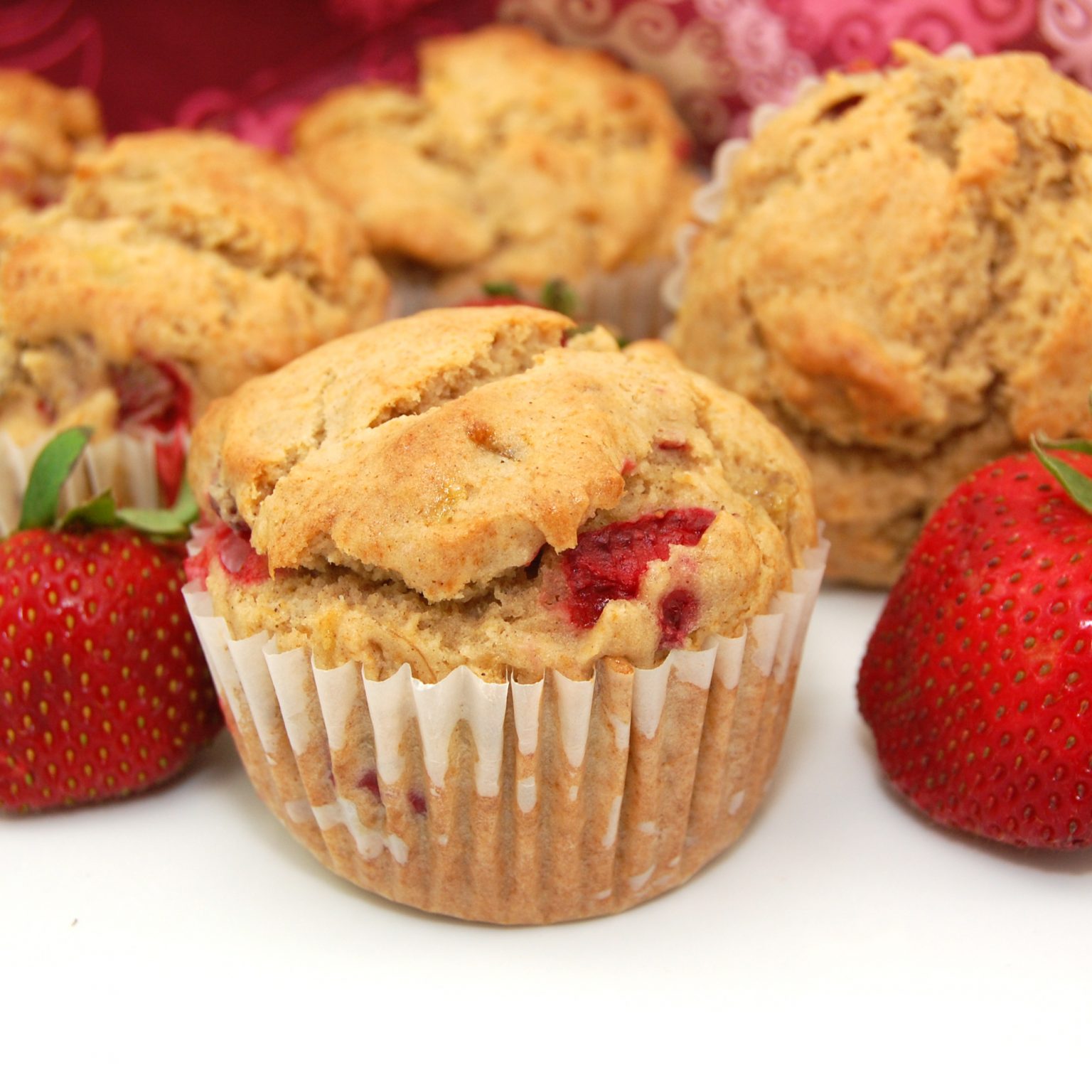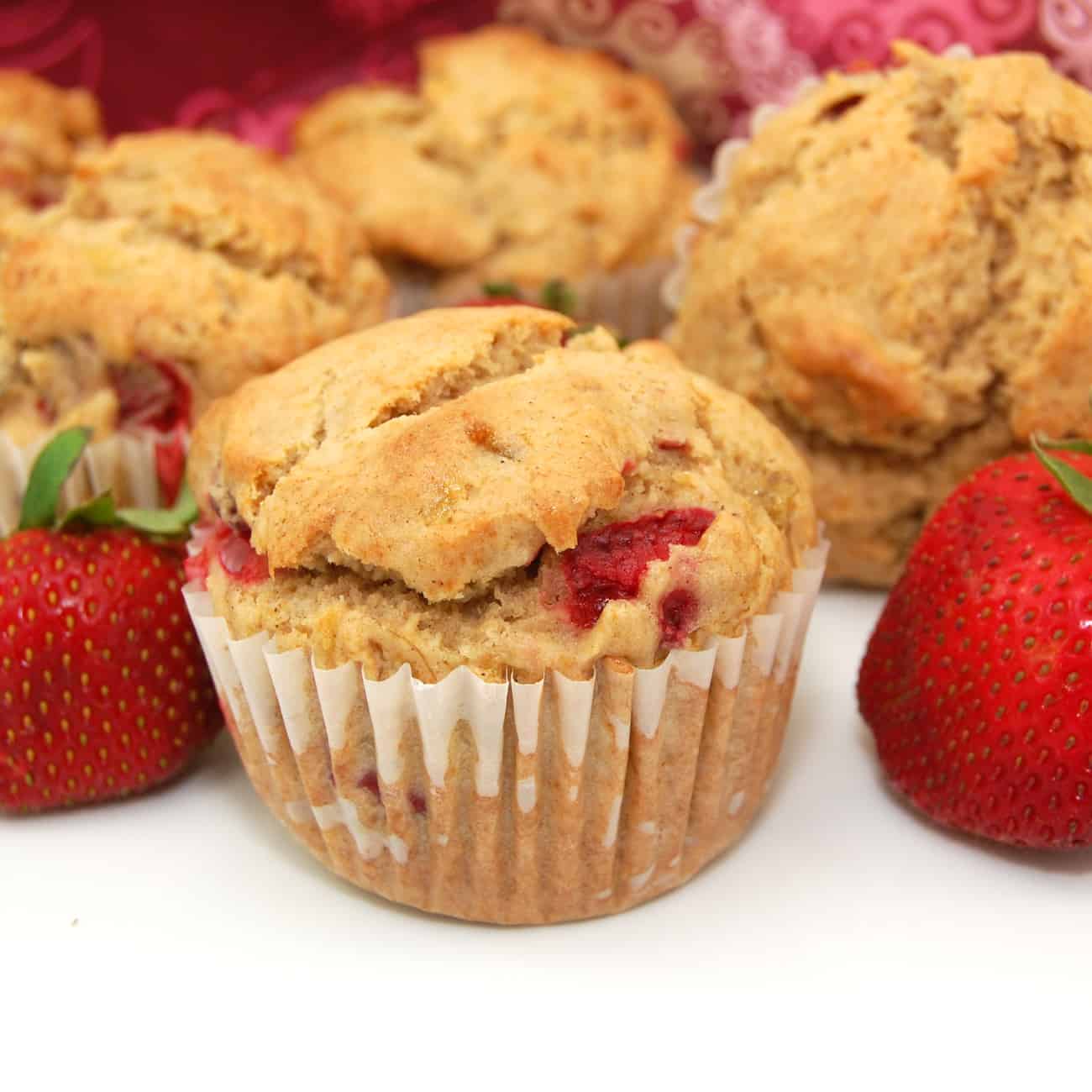 These muffins are incredibly moist, tender and a wonderful way to start your mornings.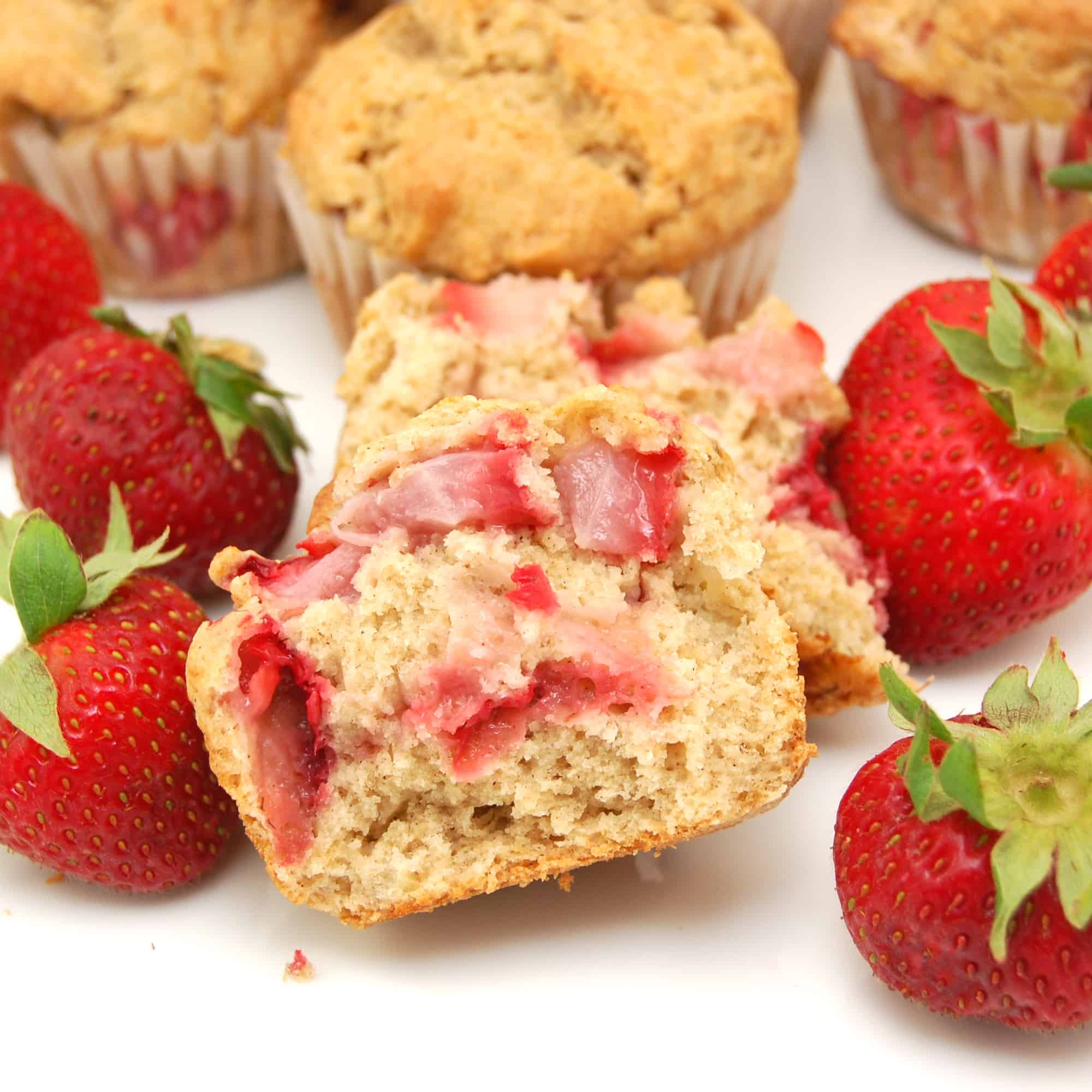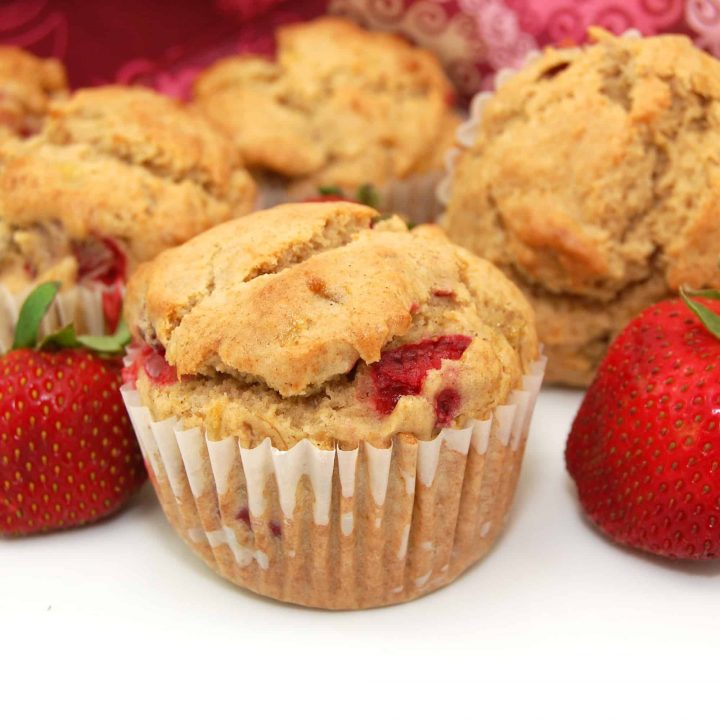 Strawberry Banana Muffins
Ingredients
1/2 cup (1 stick) unsalted butter, melted
3/4 cup light brown sugar
2 large eggs, lightly beaten
1 teaspoon pure vanilla extract
2 large ripe bananas, mashed (about 1 cup)
1 cup fresh strawberries, cut into bite sized pieces
2 1/4 cups all-purpose flour
1 1/2 teaspoons baking powder
1/4 teaspoon baking soda
1 teaspoon ground cinnamon
1/2 teaspoon salt
Instructions
Preheat oven to 350 degrees F. Position rack in center of oven. Line 12 muffin cups with muffin liners or spray with nonstick cooking spray.
In a small saucepan melt the butter. Set aside.
In a medium bowl whisk together the brown sugar, eggs, vanilla extract and mashed banana. Add the melted butter and stir to combine.
In another large bowl combine the flour, baking powder, baking soda, cinnamon, and salt. Fold in the berries, making sure they are coated with flour.
Add the wet ingredients to the dry ingredients and stir just until combined.
Divide the batter evenly among the 12 muffin cups. Bake until muffin tops are golden and just firm, 20 to 24 minutes, rotating halfway through baking time. Cool muffins in muffin tin for 5 minutes, then transfer to wire rack and cool 5 minutes before serving.
Source: Joy of Baking