Spinach, toasted almonds, juicy strawberries and blue cheese are tossed together with a delicious balsamic vinegar dressing. The sensational dressing is made with raspberry balsamic vinegar, olive oil, sugar, minced onion, Worcestershire sauce, sesame seeds, paprika, and poppy seeds. It is then chilled for at least one hour to let all the flavors mingle.
Topped with toasted almond and blue cheese crumbles make this salad an excellent choice for a light and refreshing summer meal.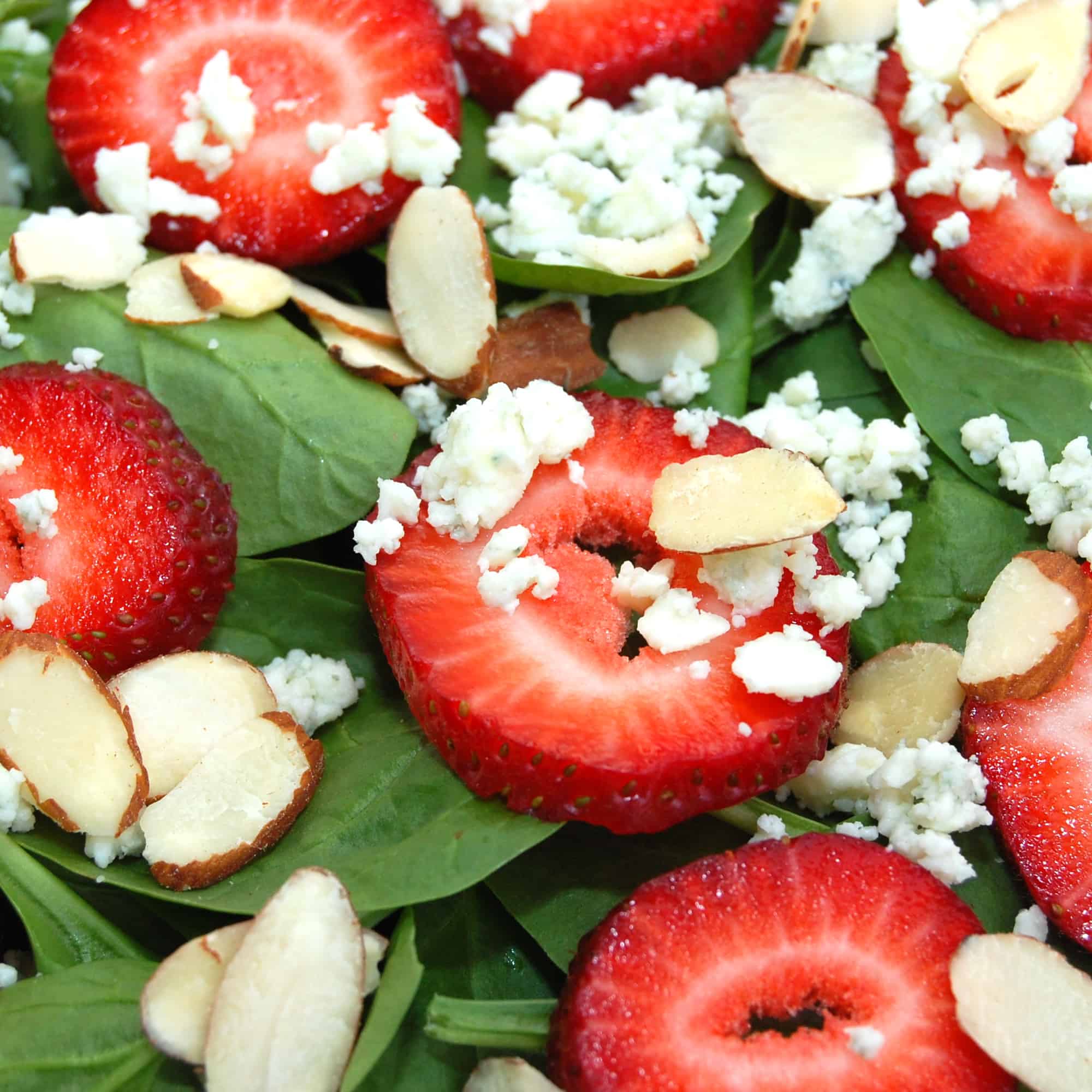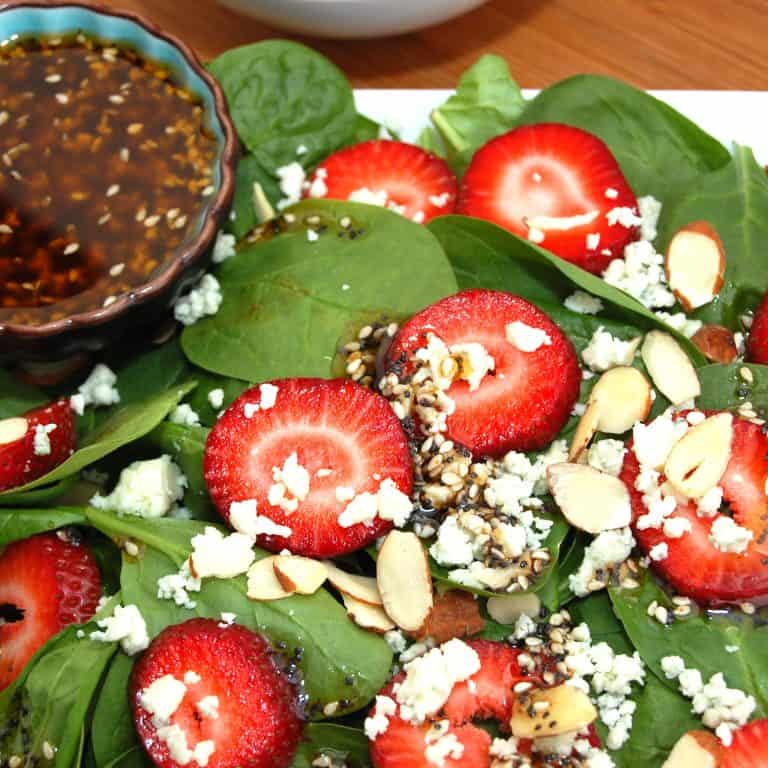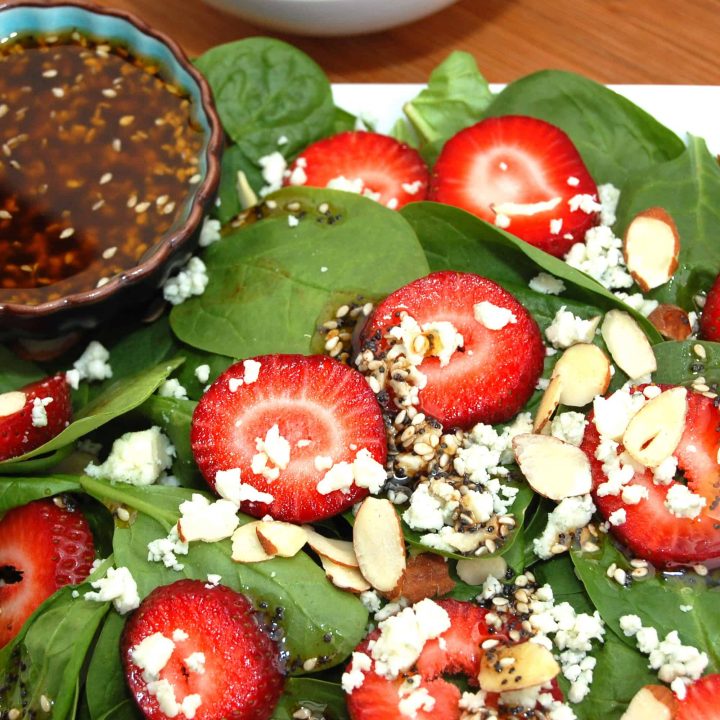 Strawberry Spinach Salad
Ingredients
1/2 cup olive oil
1/4 cup raspberry balsamic vinegar
1/4 teaspoon Worcestershire sauce
1/4 cup white sugar
1/4 teaspoon paprika
2 tablespoons sesame seeds
1 tablespoon poppy seeds
1 tablespoon minced red onion
2 bunches spinach, rinsed and torn into bite-size pieces (10 ounces)
4 cups sliced strawberries
1/4 cup almond slices, toasted
1/4 cup blue cheese crumbles

Instructions
In a medium bowl, whisk together the oil, balsamic vinegar, Worcestershire sauce, sugar, paprika, sesame seeds, poppy seeds and minced red onion. Cover and refrigerate for one hour.
In a large bowl, toss together the spinach, strawberries, almonds and blue cheese crumbles. Pour dressing over salad, toss and serve.
Source:
adapted from
allrecipes.com