If you're a nut lover, you'll appreciate the versatility of walnuts. Walnuts are not only healthy snacks on their own, but they work well in sweet as well as savory recipes. This healthy nut is rich in antioxidants and is an excellent source of Omega-3 fat, making walnuts a wonderful addition to your diet. Here, we've collected recipes that will help you incorporate walnuts into savory dishes like pesto, salads, quiche, baked veggies, pasta, and even pizza!
Sweet dishes like brittles and barks, cakes and brownies, and cookies and muffins also use walnuts in creative and delicious ways. Whether you're looking for a spicy recipe or a nutty dessert, you're sure to find plenty of deliciousness in this round up of sweet and savory walnut recipes.
Now time to save these recipes on Pinterest for later 🙂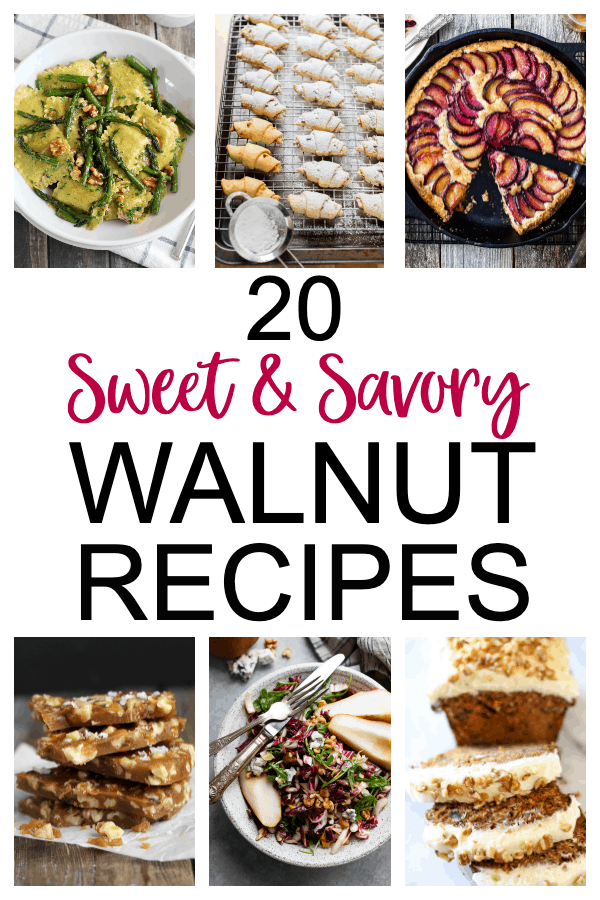 Follow me on Pinterest for daily delicious recipes!
Get new recipes weekly plus our FREE ebook!