I admit that I might have a browned butter obsession. Every recipe that I come across that uses browned butter I immediately pin. I just love the rich, nutty flavor that it gives baked goods. It wasn't until I made the Roasted Banana Bars with Browned Butter–Pecan Frosting that I first used brown butter in a recipe. From that point on, it became one of my favorites! Who knew that something so easy as cooking butter would be life-changing!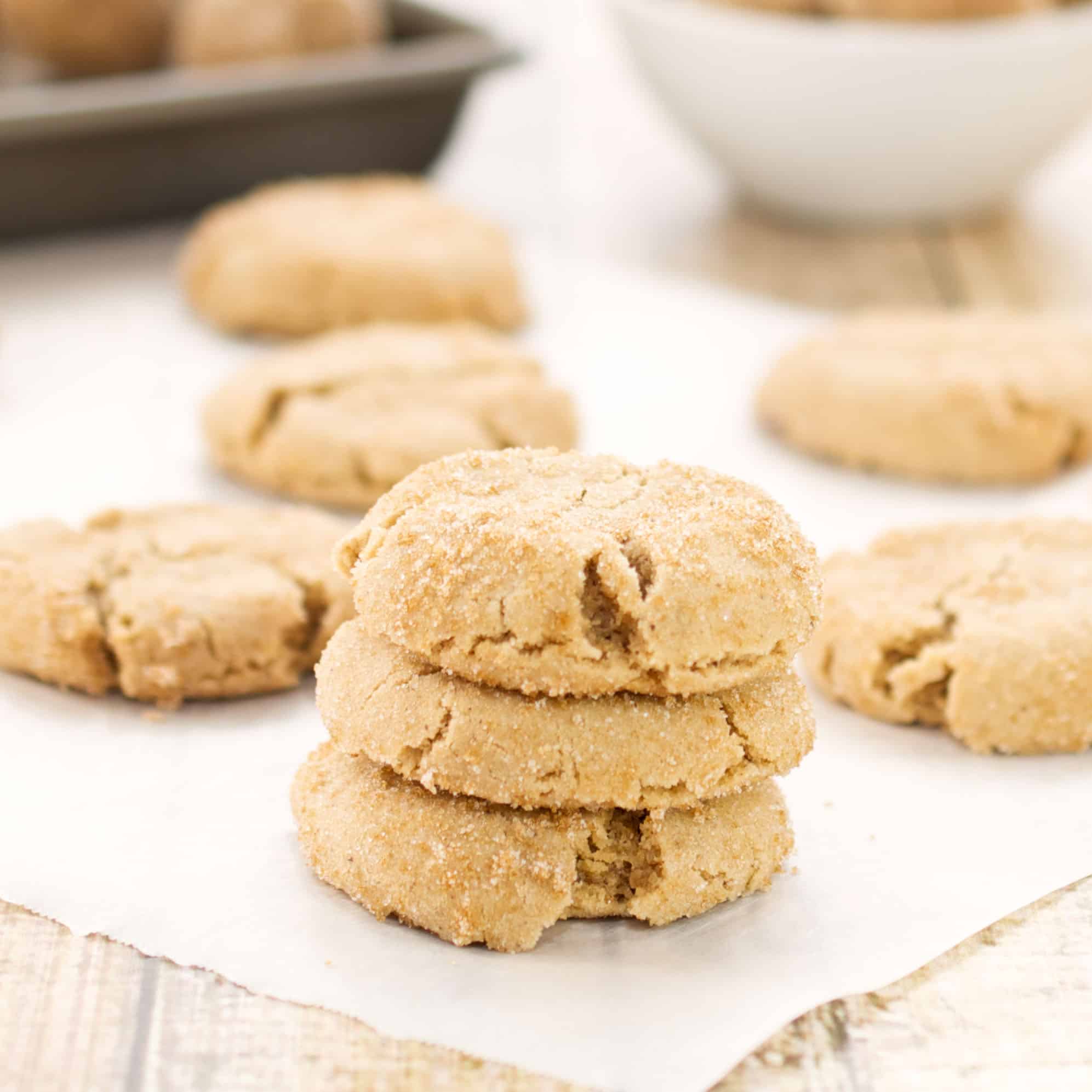 With nutty, caramel notes from the browned butter and a fair amount of salt and vanilla to balance the flavors, these cookies are incredible. The most important thing I can tell you when making these cookies is to make sure that you use fresh brown sugar. I'm talking, just opened the bag fresh! If you use older (harder and drier) brown sugar, the cookies may turn out too dry.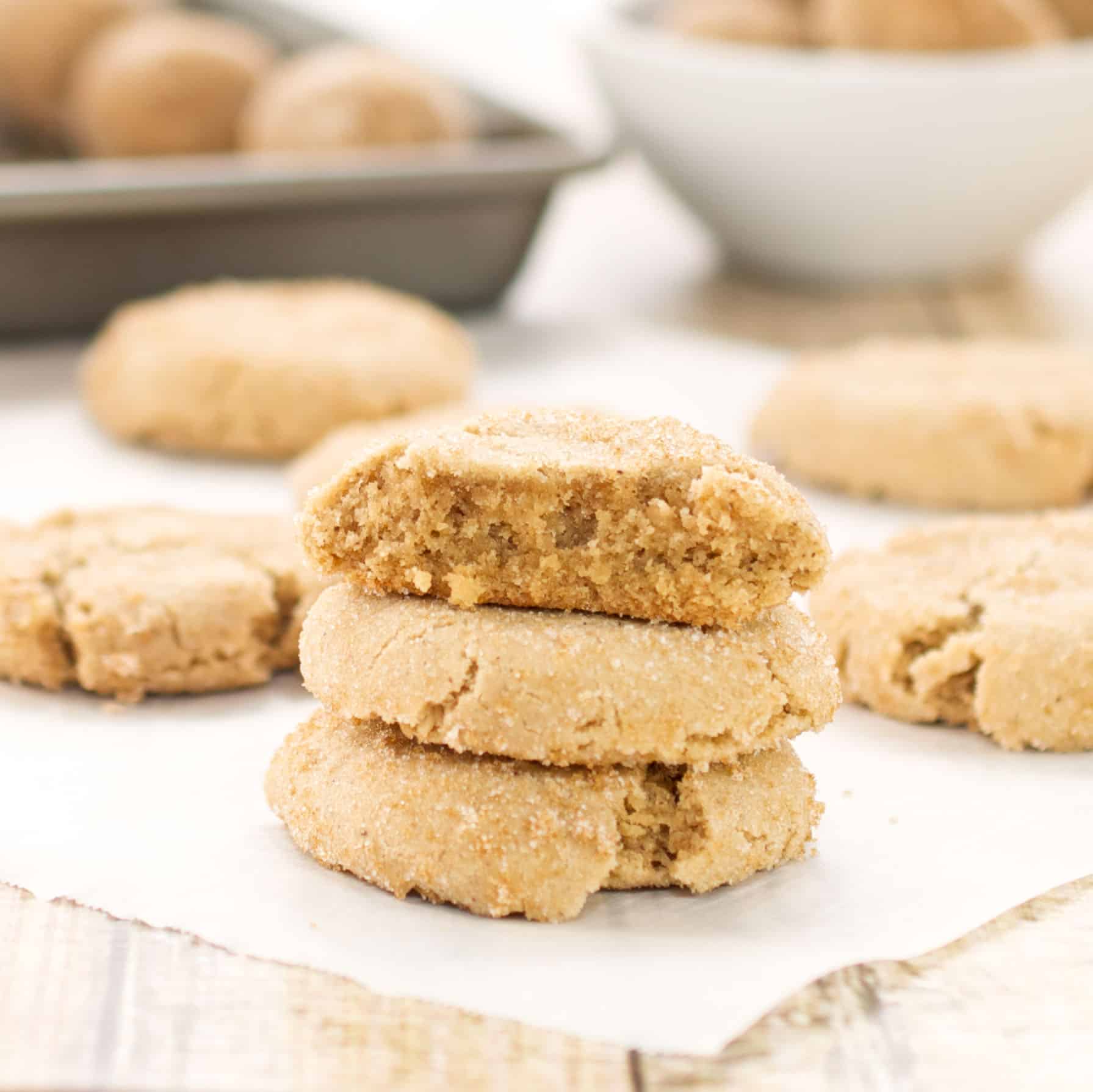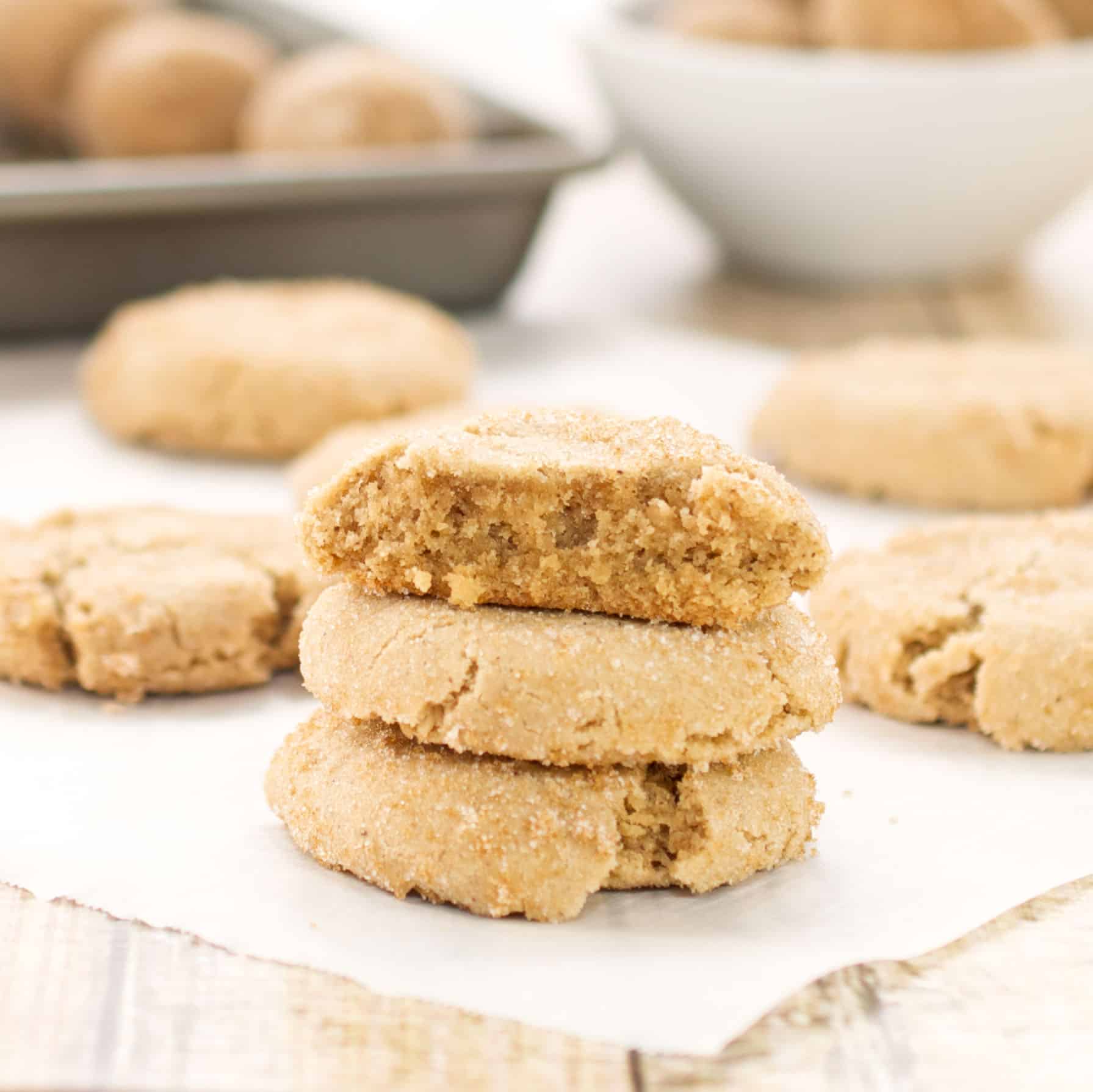 Browned Butter Brown Sugar Cookies
Ingredients
14 tablespoons salted butter
1 3/4 cups packed light brown sugar, plus 2 tablespoons
2 cups all purpose flour, plus 2 tablespoons
1/2 teaspoon baking soda
1/4 teaspoon baking powder
1/2 teaspoon salt
1 large egg plus 1 egg yolk
1 1/2 tablespoons vanilla
2 tablespoons granulated sugar
Instructions
In a 10-inch skillet over medium-high heat, melt butter. Continue cooking, swirling pan constantly until butter is dark golden brown and has nutty aroma, 1 to 3 minutes. Remove from heat and transfer to a large heatproof bowl. Let cool for 15 minutes.
Preheat oven to 350° and Line 2 large baking sheets with parchment paper.
In a medium bowl, whisk together flour, baking soda, baking powder and salt; set aside.
In the bowl of a stand mixer fitted with the paddle attachment, beat together the browned butter and 1 3/4 cups brown sugar until combined and no lumps remain, about 2 minutes.
Add egg, yolk and vanilla and mix until smooth, about 30 seconds. Add half of the flour mixture and mix for 15 seconds. Add the remaining flour mixture and beat until just incorporated.
Place the remaining 2 tablespoons of brown sugar and 2 tablespoons of sugar for rolling in a shallow bowl. Roll one heaping tablespoon of dough into ball between your palms, roll the ball in the sugar, and then place it on the prepared baking sheet spacing the balls about 2 inches apart (you should be able to fit 12 cookies on each sheet).
Bake cookies one sheet at a time, until tops are puffy and slightly cracked, about 10 to 12 minutes. . Transfer the baking sheet to a wire rack and let the cookies cool on the sheet for 2 minutes, then using a wide metal spatula, transfer the cookies to the rack to cool completely.
Notes
Use fresh brown sugar, as older (harder and drier) brown sugar will make the cookies too dry.
Pin this recipe for later 🙂