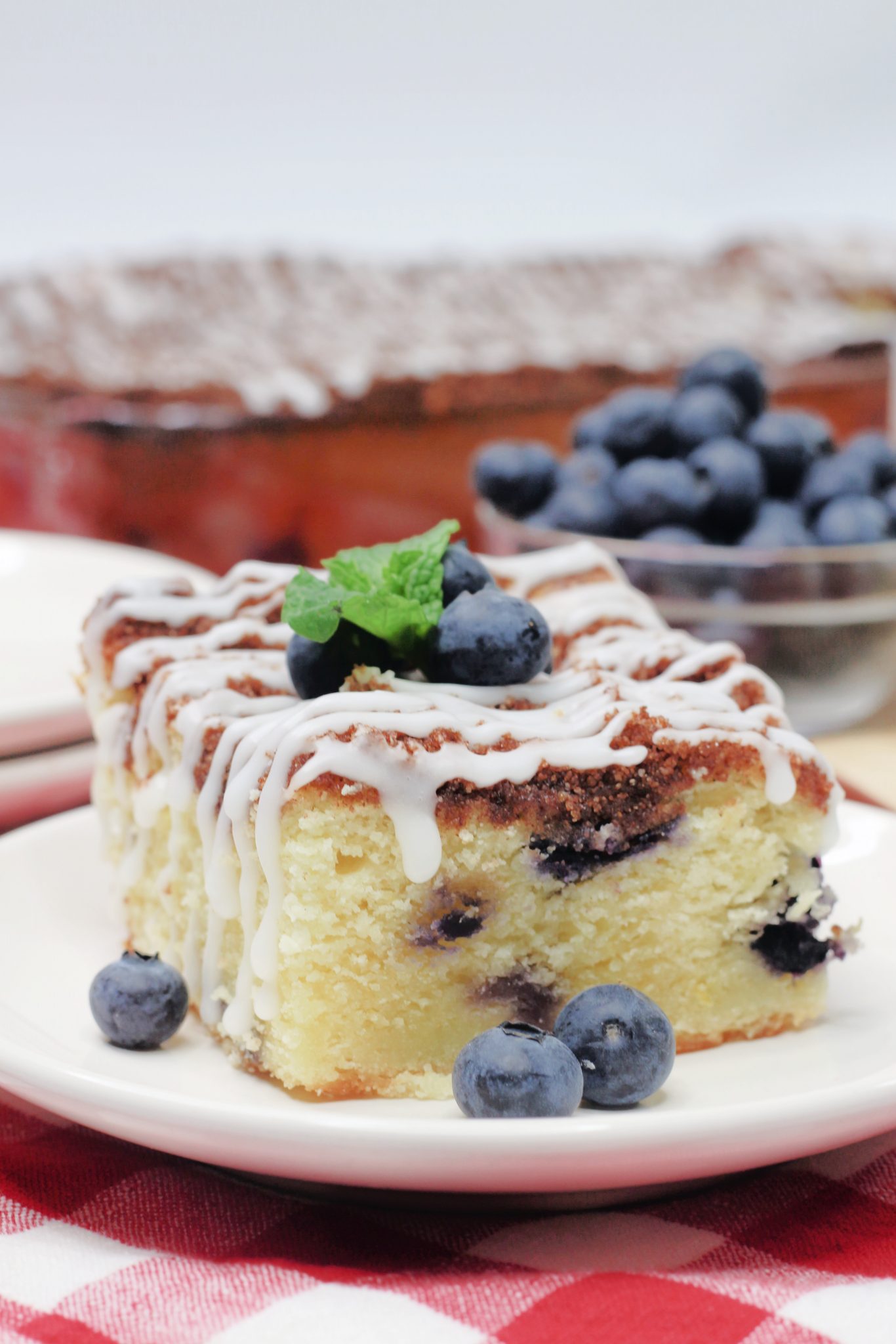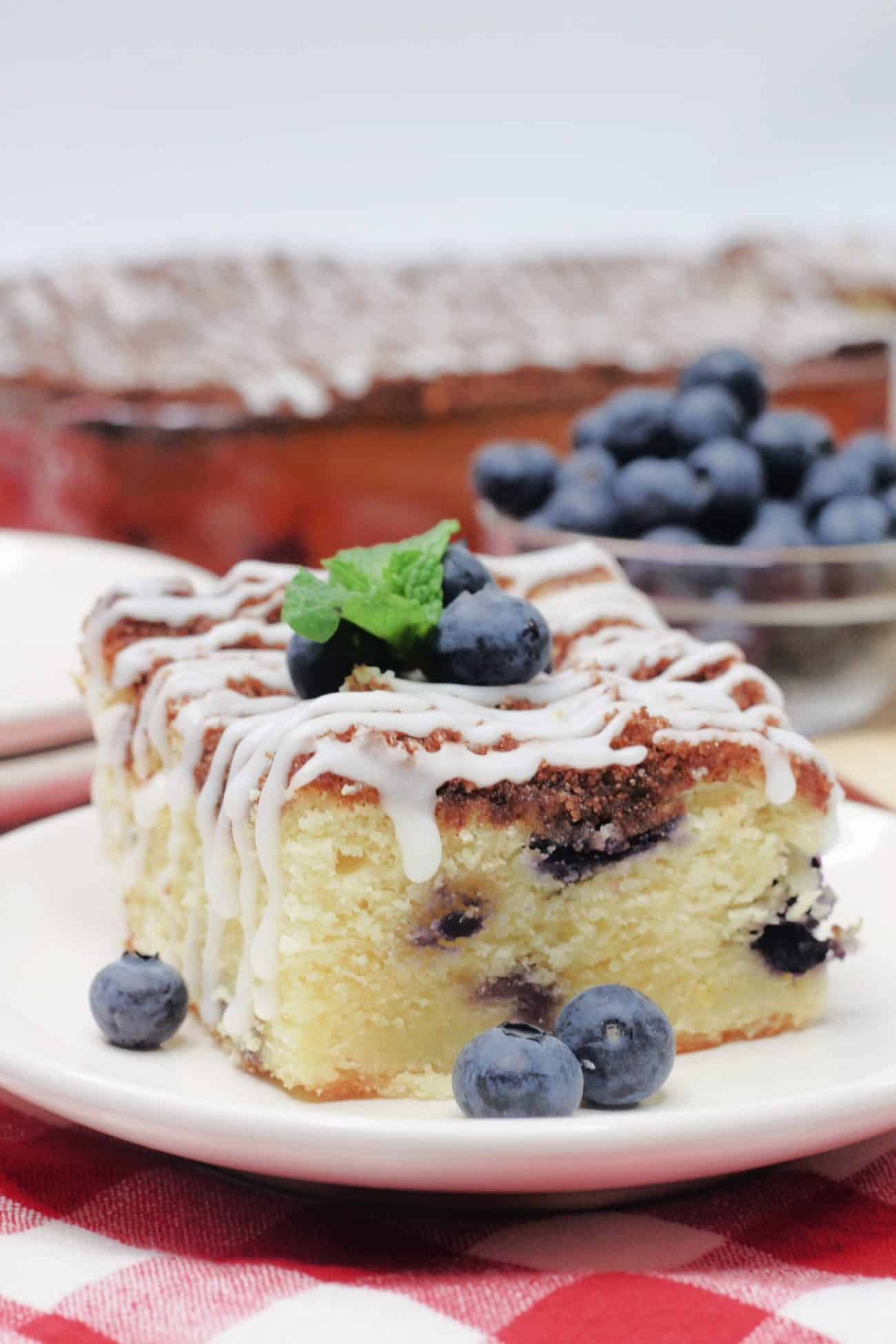 Moist, delicious lemon blueberry coffee cake is mindblowing good.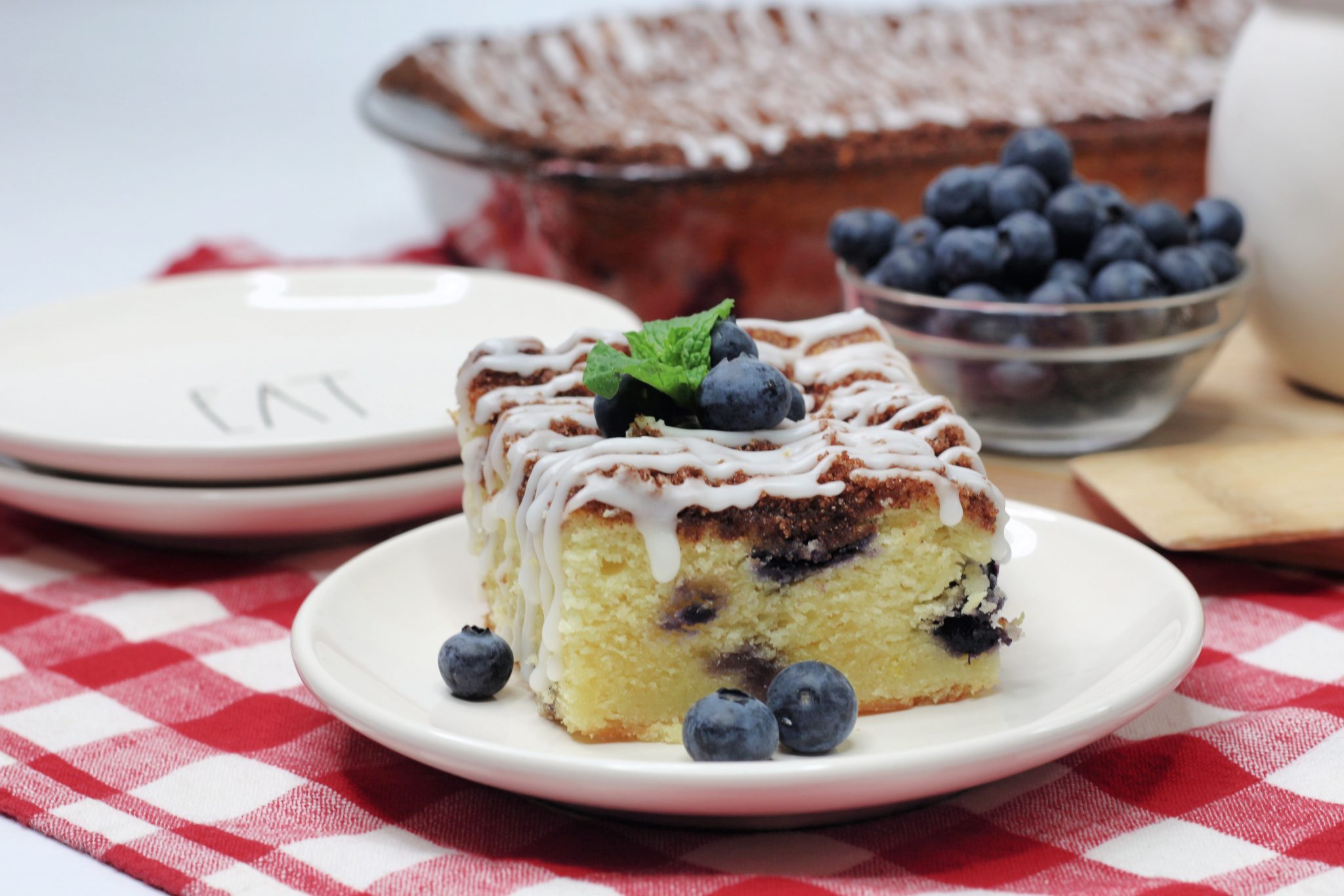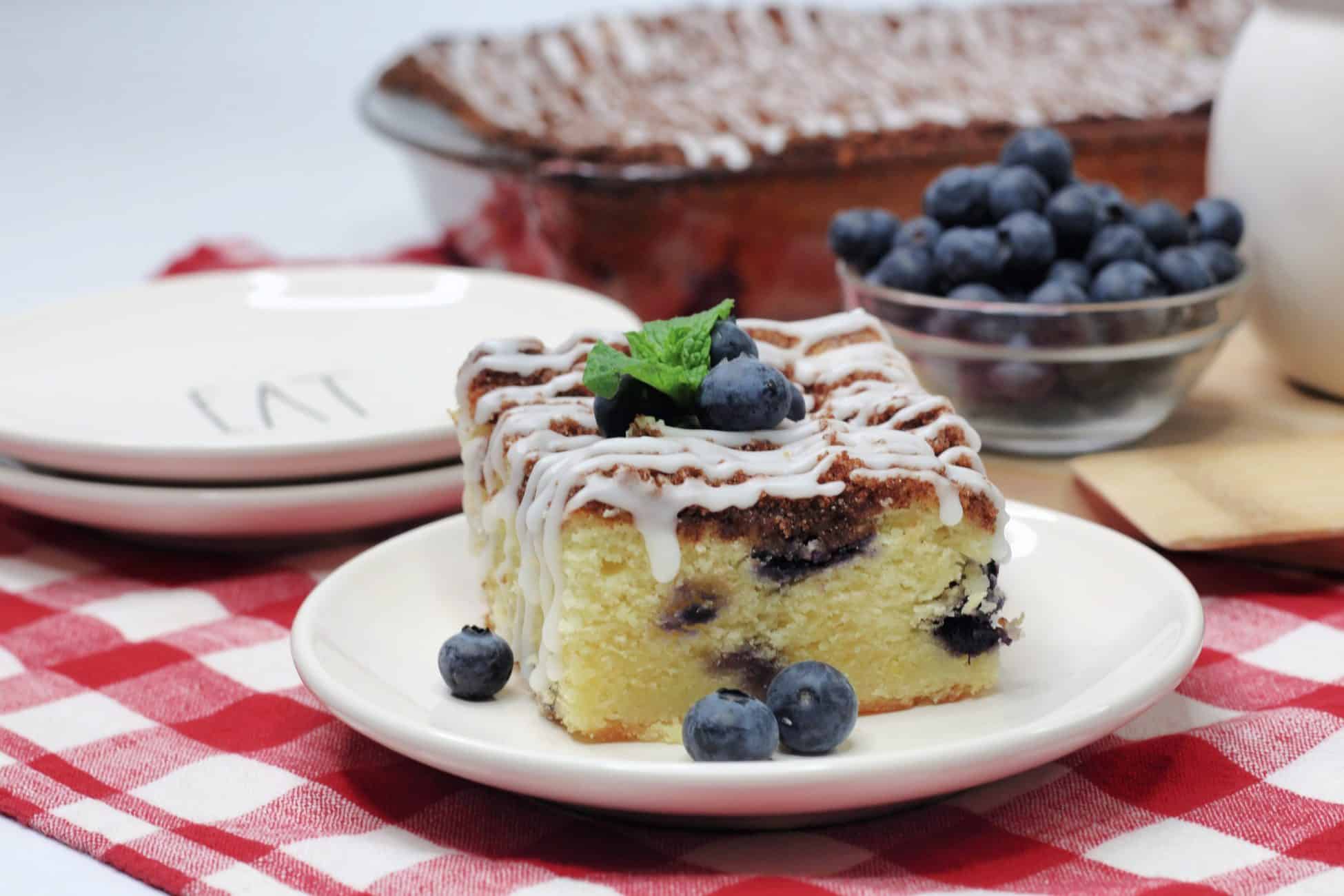 The aroma of baking the lemon blueberry dessert will make you drool and wish that time could go faster.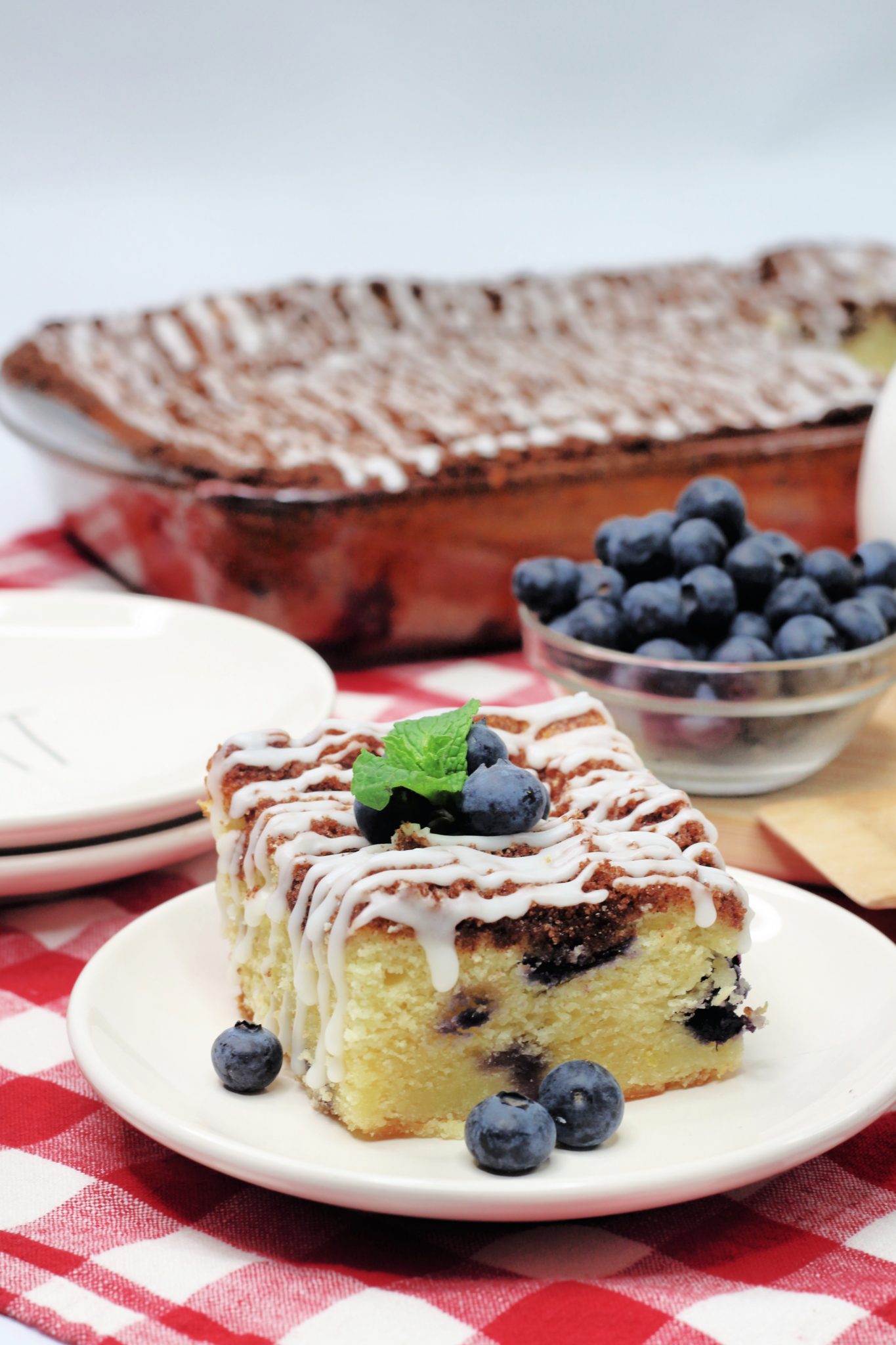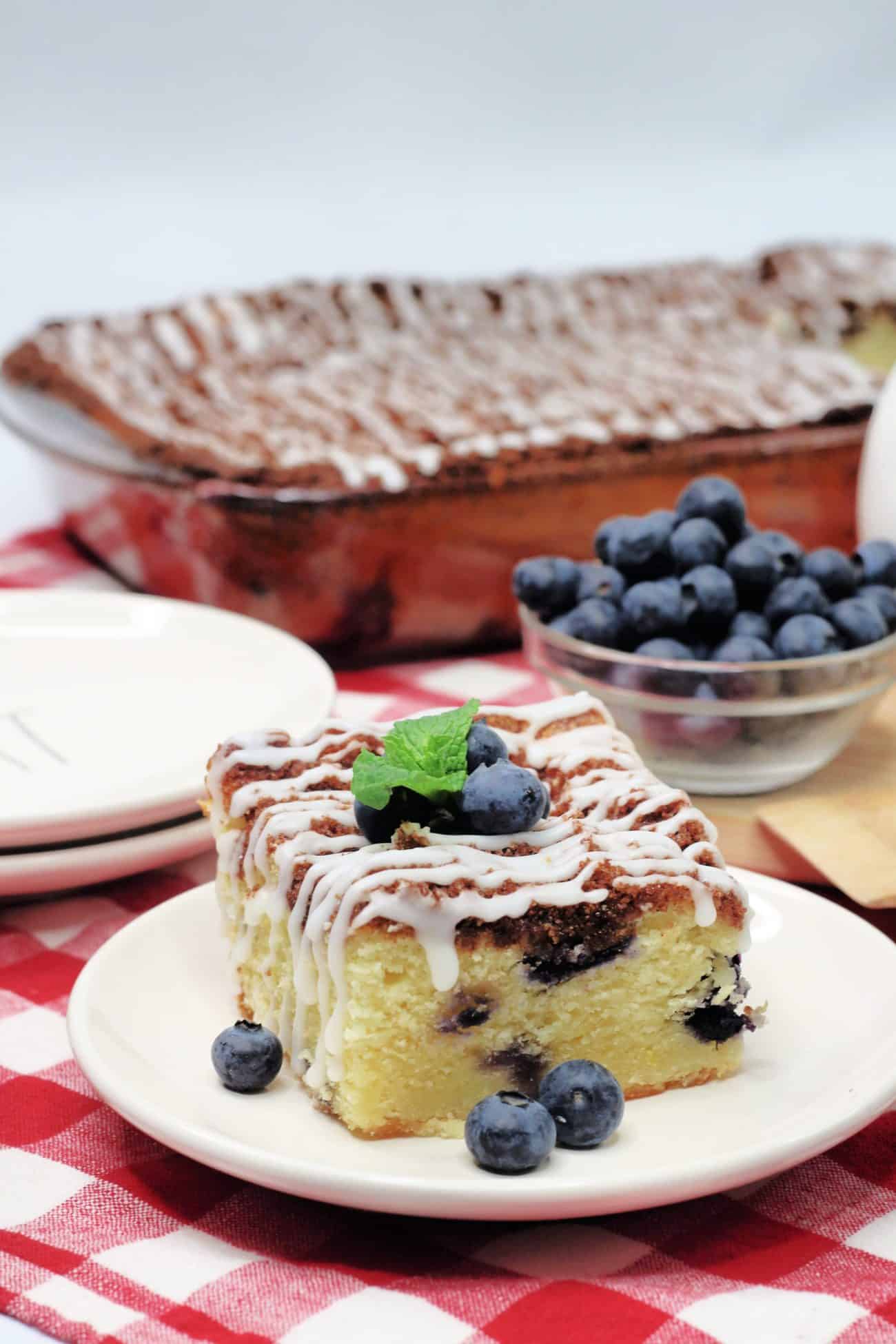 The tangy flavors of the lemon coffee cake will leave you begging for more.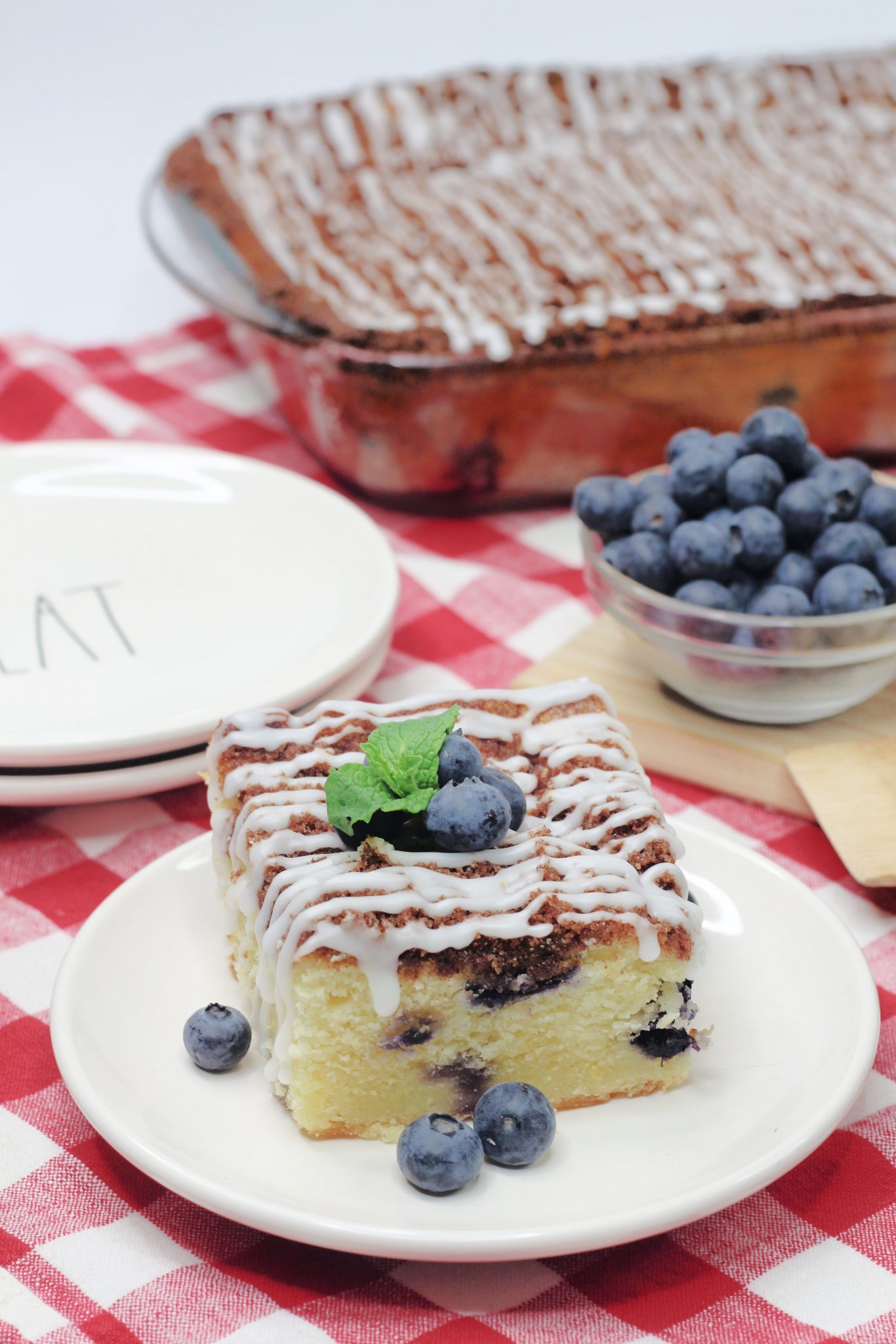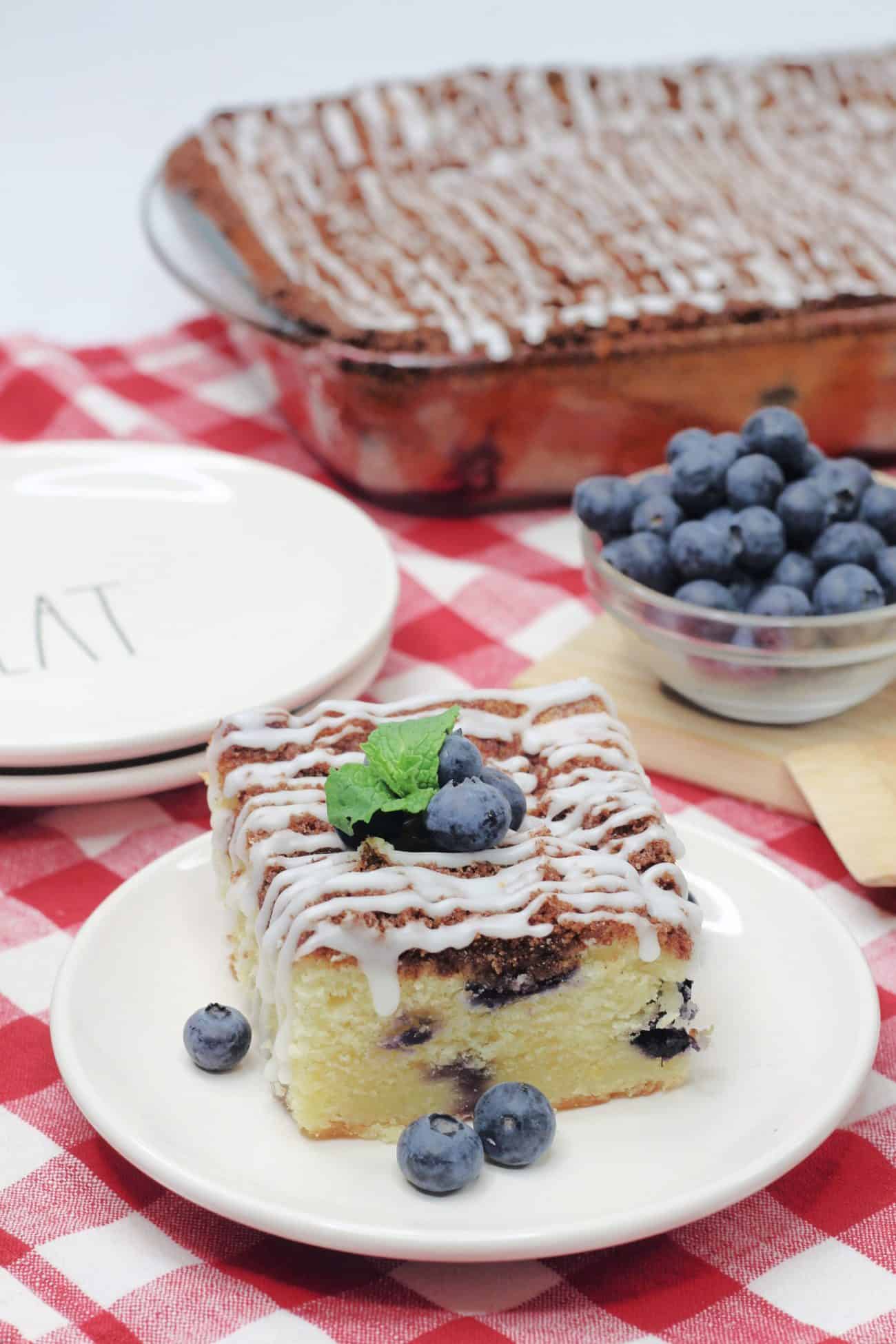 Ingredients:
Topping Ingredients:
⅓ c light brown sugar
⅓ C sugar
1 tbsp ground cinnamon
1 tbsp unsalted sweet cream butter, melted
Coffee Cake Ingredients:
3 C flour
1 tbsp baking powder
1 tsp baking soda
1 tsp ground cinnamon
¼ tsp kosher salt
1 ¾ C buttermilk
1 C brown sugar
1 C sugar
3 large eggs
½ C unsalted sweet cream butter, melted
1 C fresh blueberries
1 small lemon zested
Lemon Icing ingredients:
1 C powdered sugar
1 large lemon, juiced and zested
2 tbsp milk
How to make Easy Lemon Blueberry Breakfast Cake Recipe:
Step 1. Using a small bowl, mix topping ingredients together until combined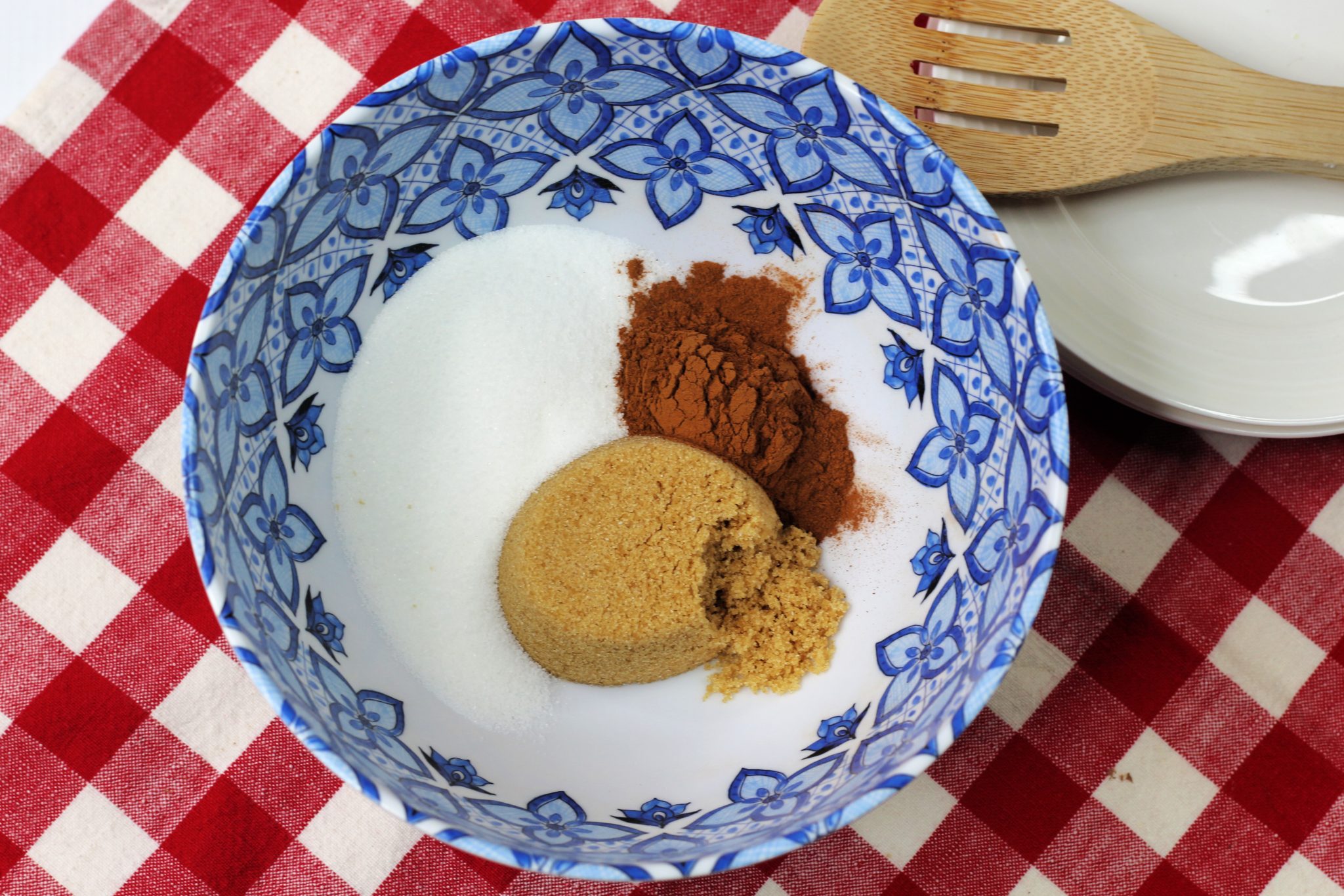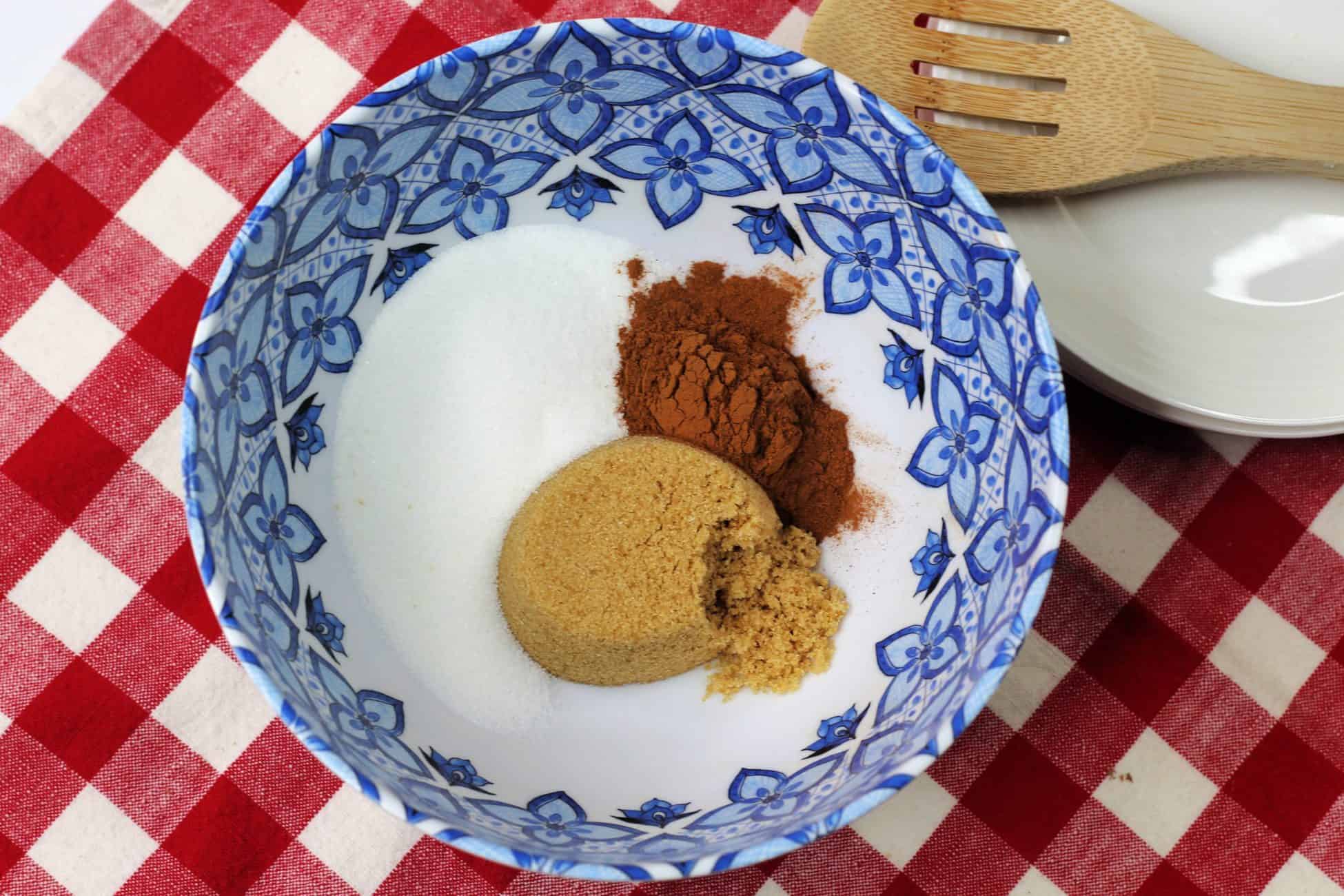 Step 2. Set aside
Step 3. Preheat oven to 350 and spray a 9×13 baking dish with pam baking spray
Step 4. Using a medium bowl, whisk together the flour, baking powder, baking soda, ground cinnamon, and salt
a.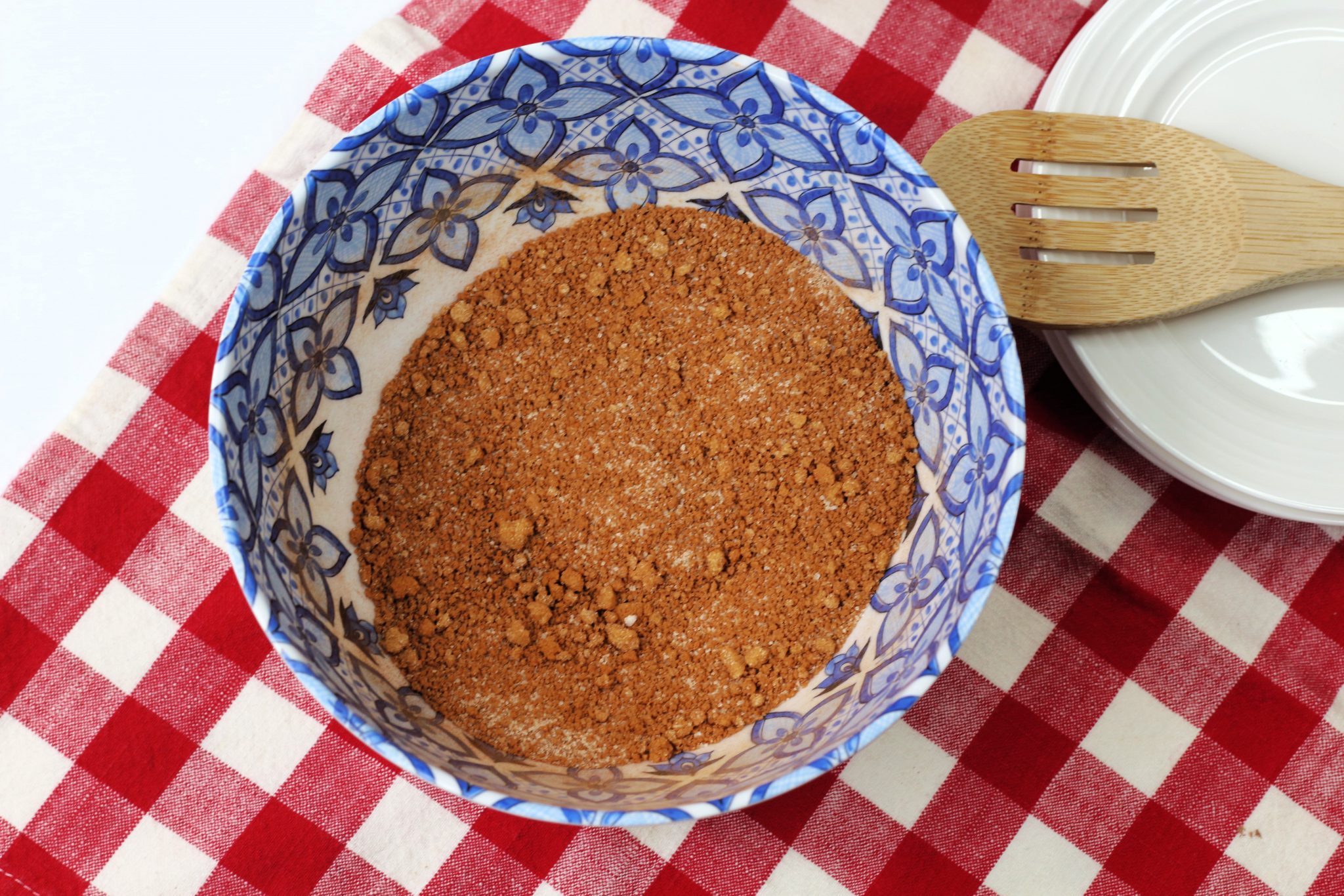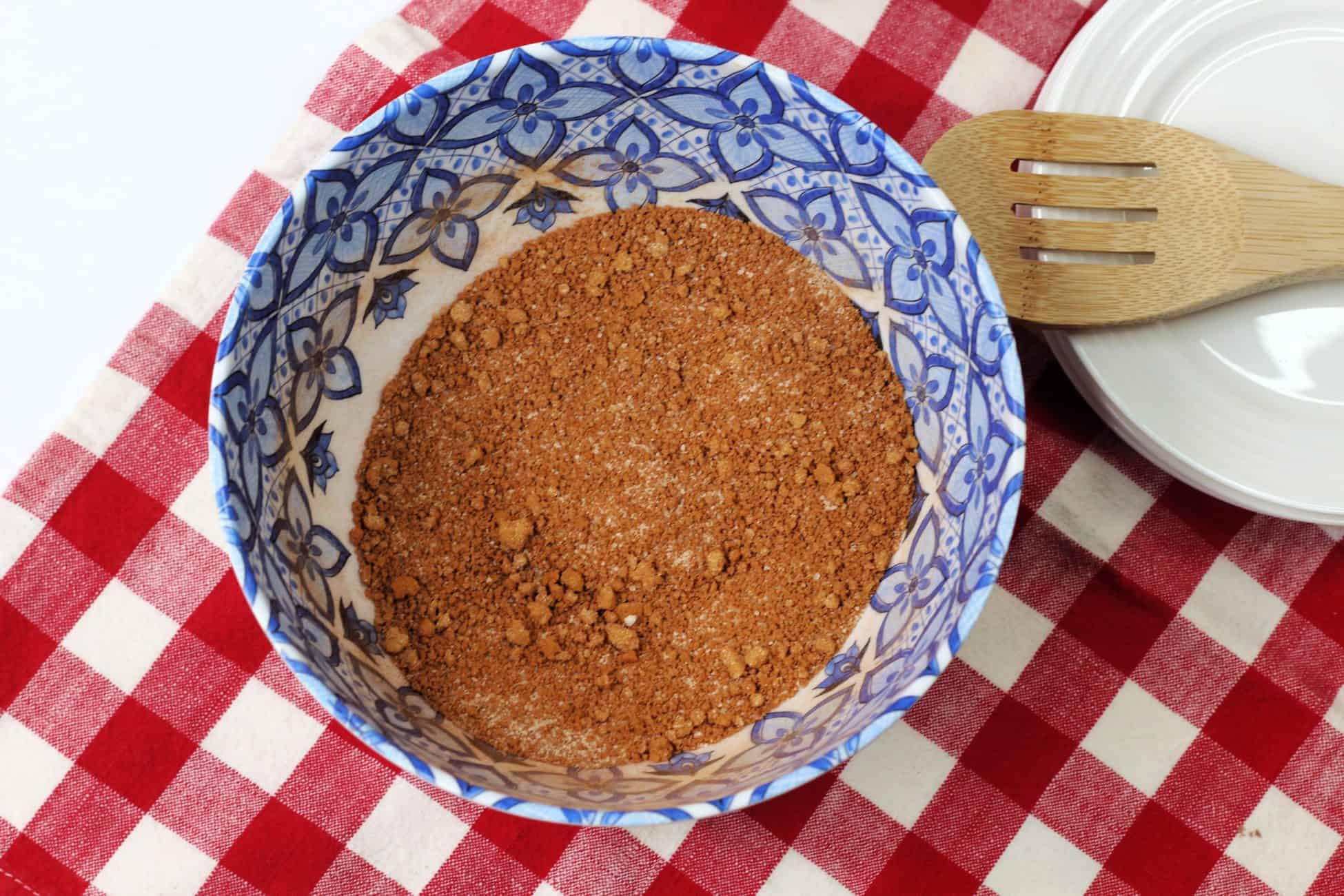 b.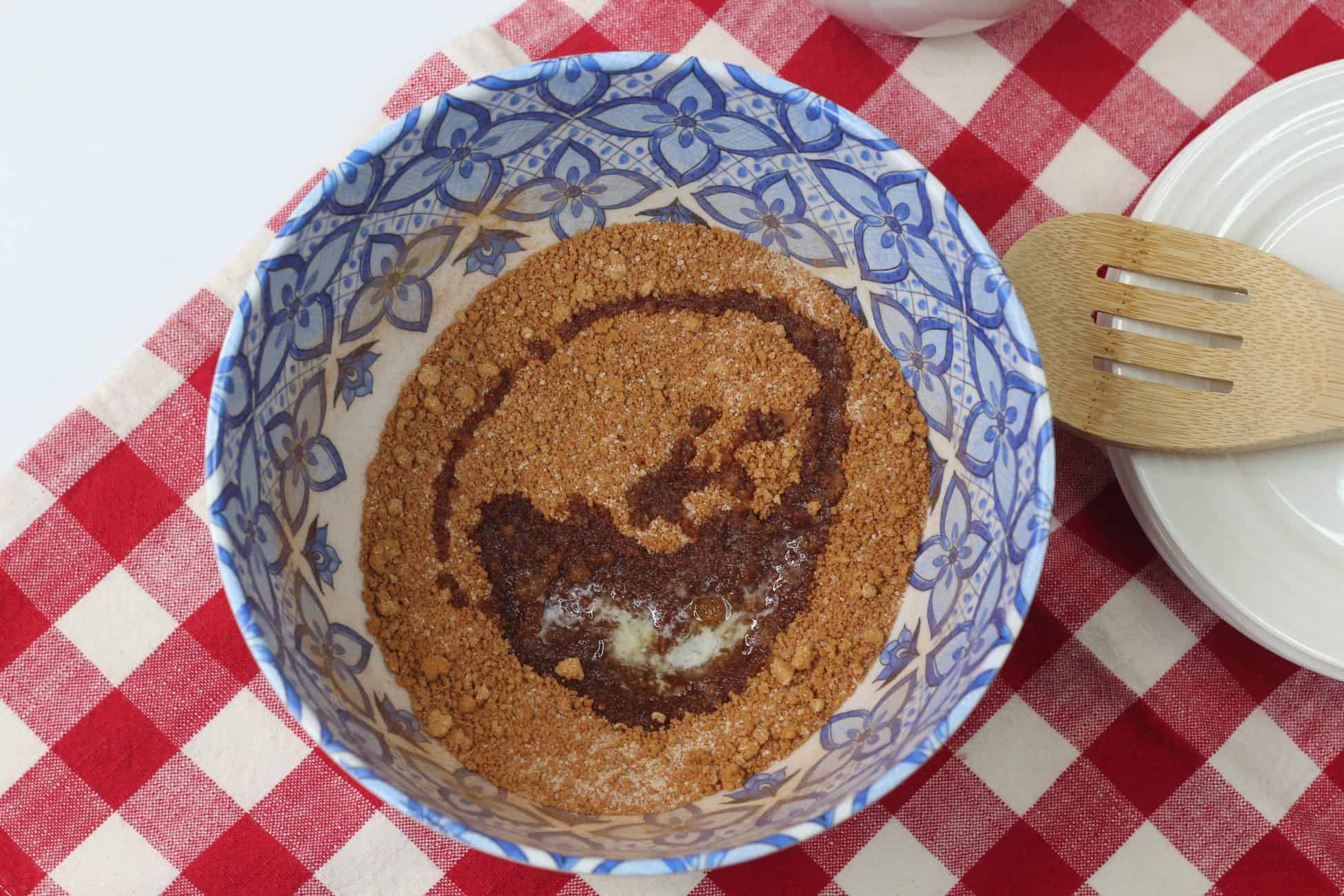 c.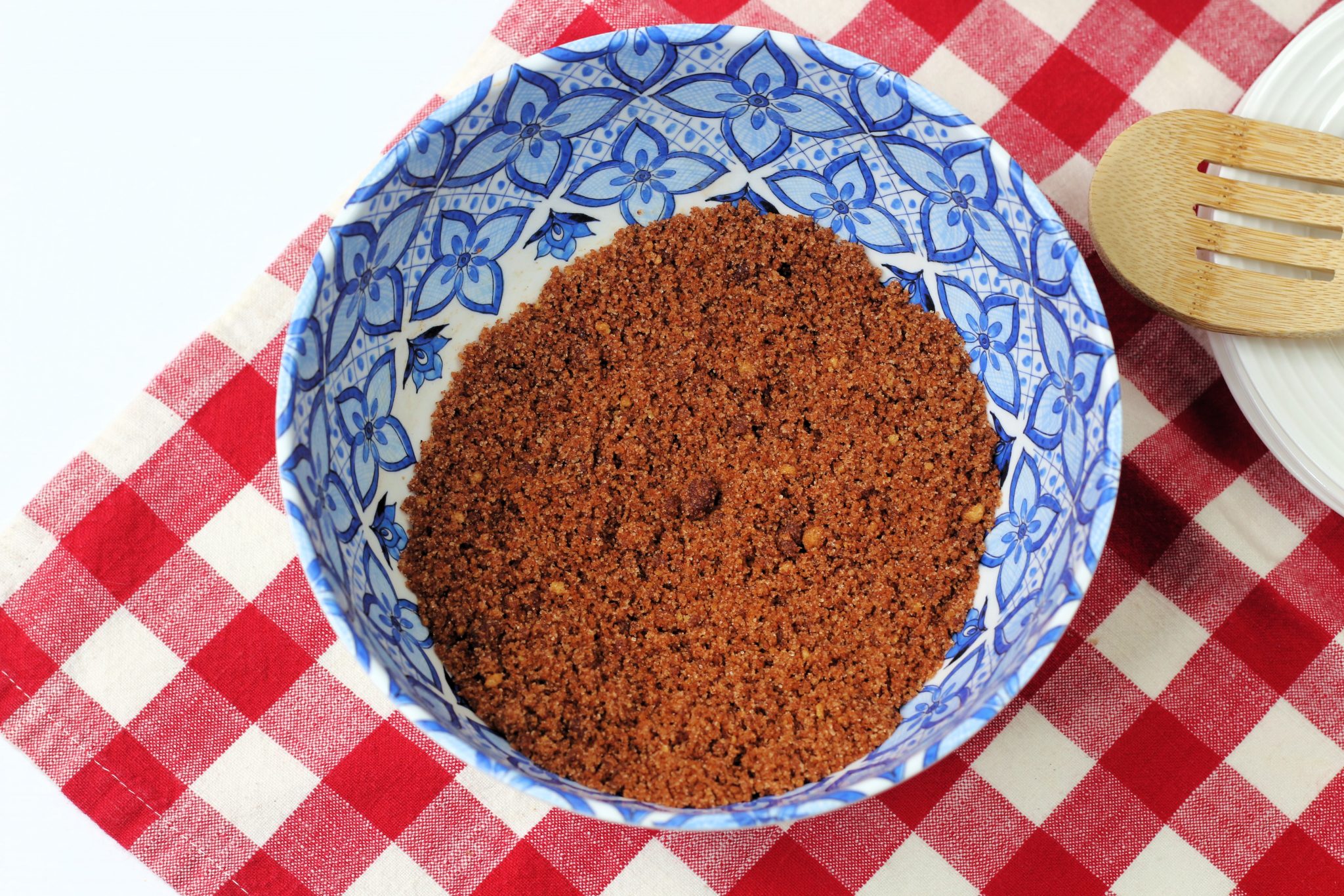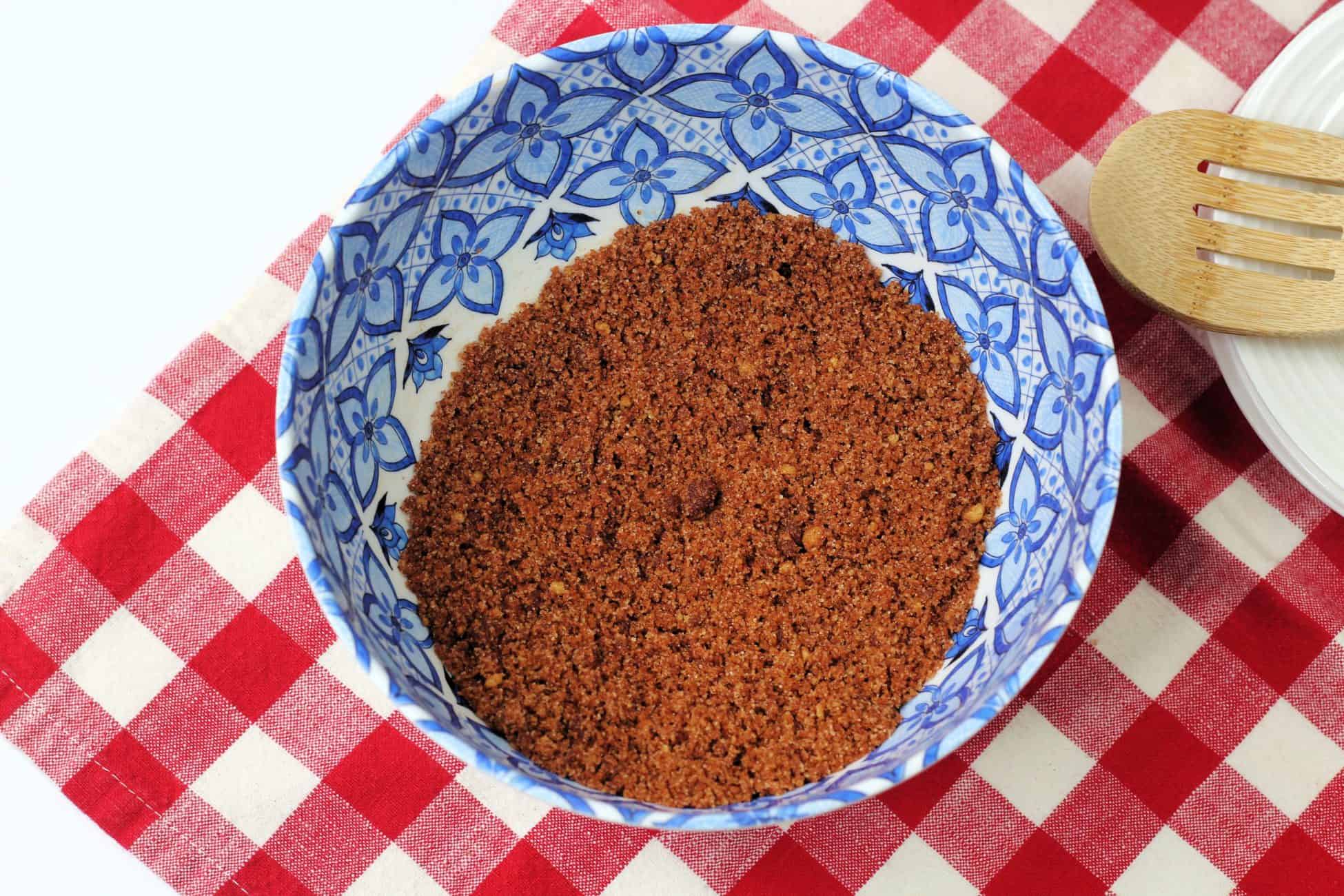 Step 5. Using a large bowl, whisk together the buttermilk, brown sugar, sugar, eggs, and butter until combined
Step 6. Gradually mix the wet ingredients into the dry ingredients until combined
Step 7. Fold in the fresh blueberries and lemon zest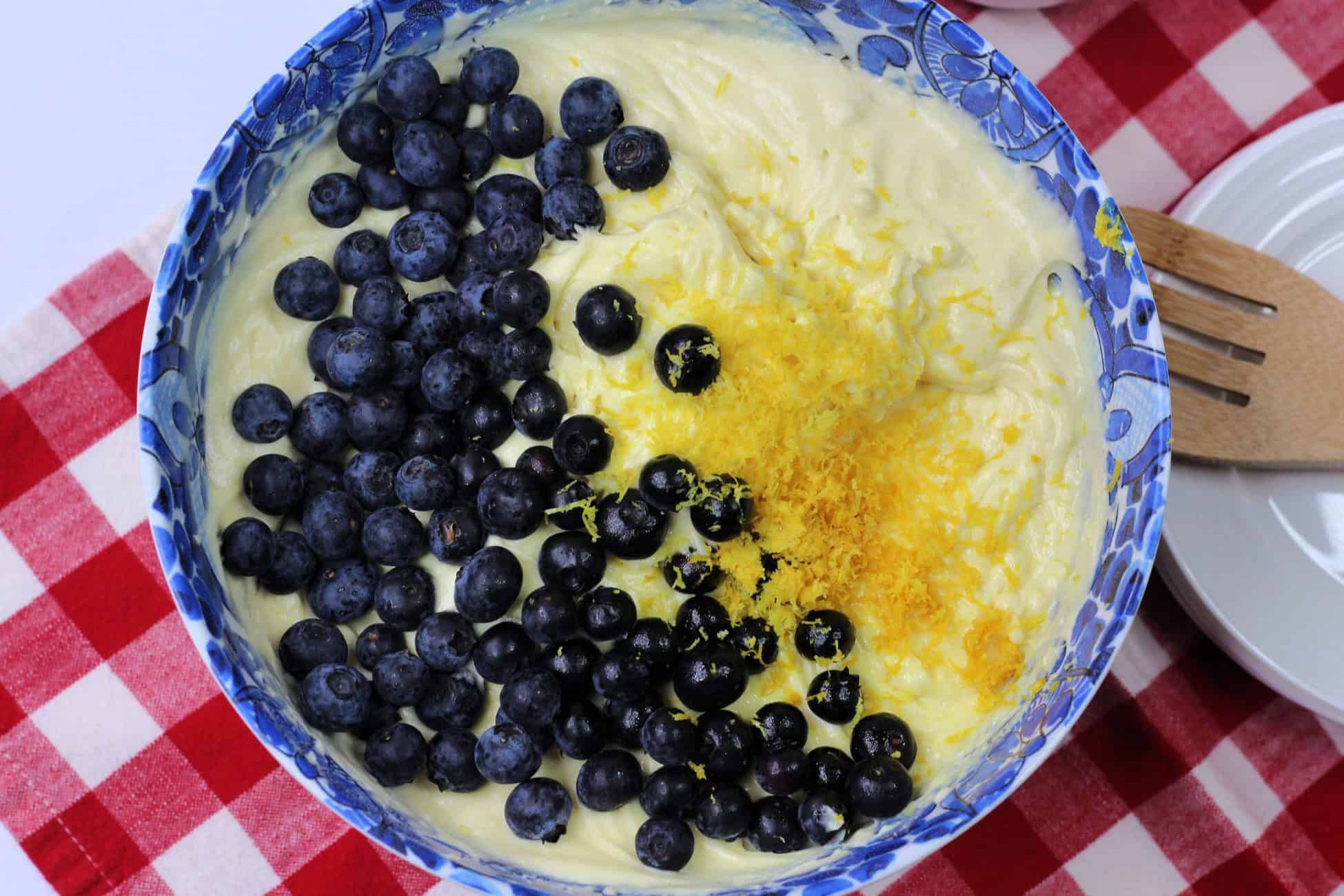 Step 8. Pour the batter into the baking pan
Step 9. Sprinkle the topping onto the top of the batter and bake for 40-50 minutes or until a toothpick comes out clean
Step 10. Allow cooling for 20 minutes
Step 11. Using a small bowl, whisk all ingredients for the icing until combined
Step 12. If the icing is lumpy, whisk in 1-2 tbsp milk
Step 13. Drizzle over the coffee cake and serve
Enjoy!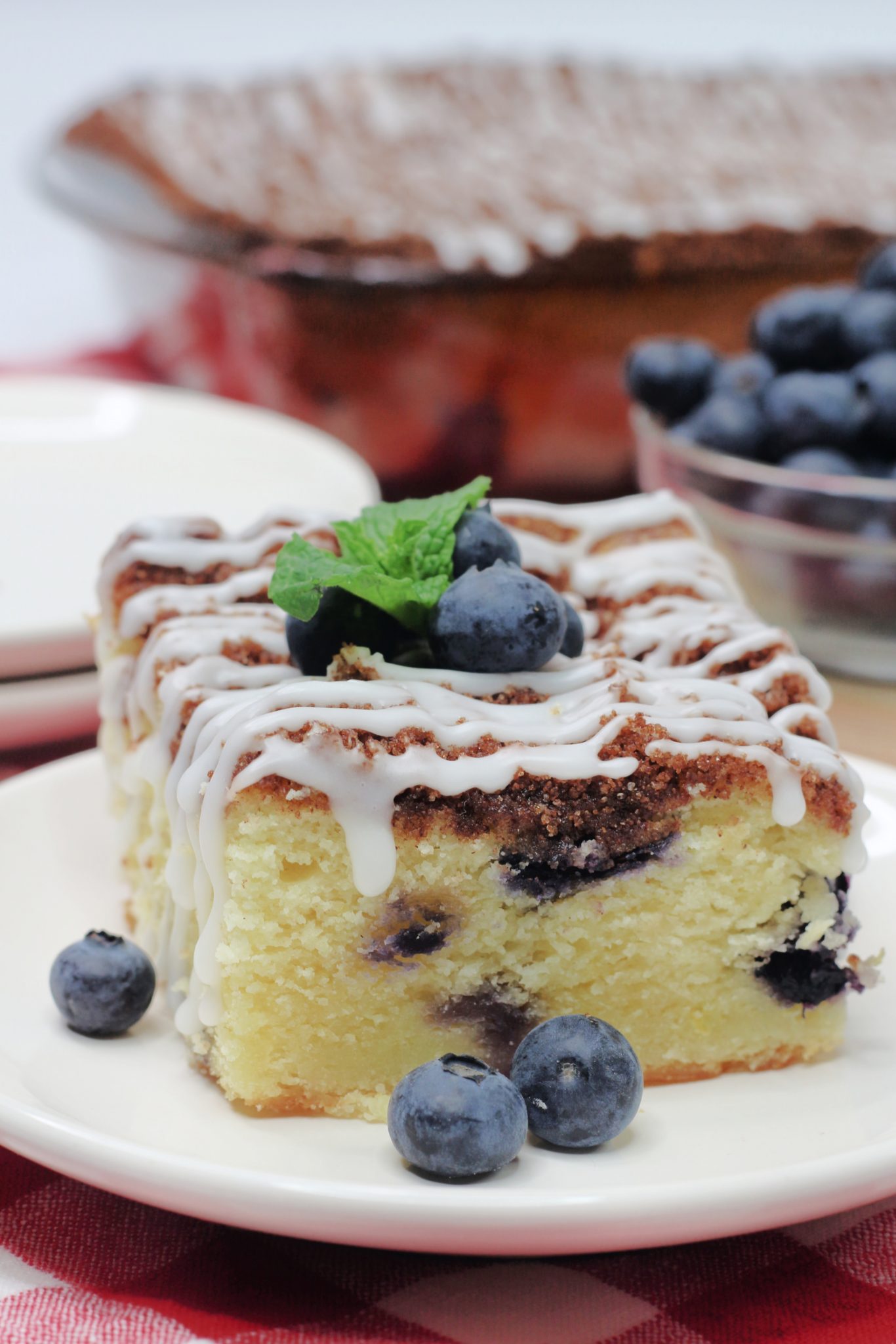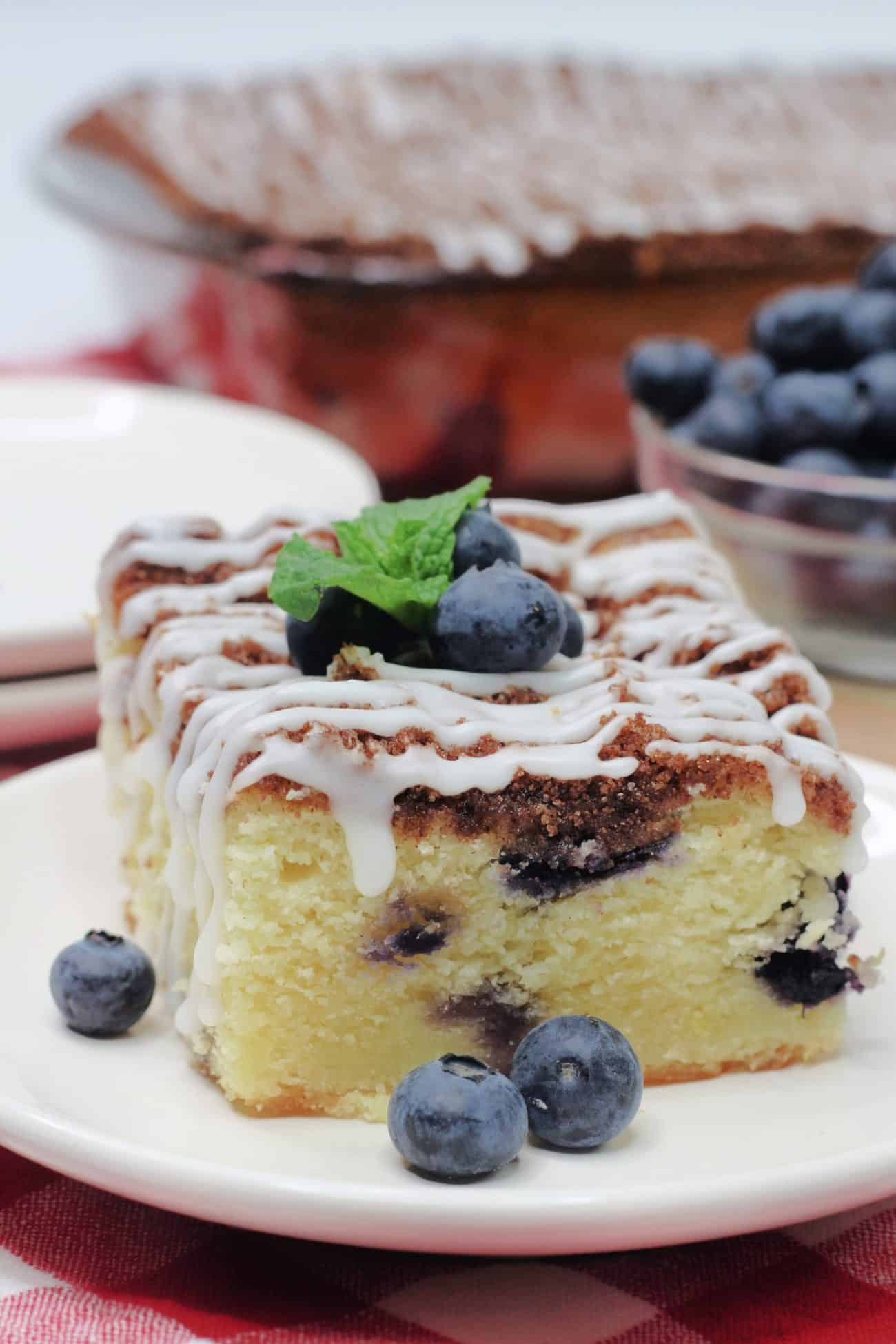 Now, remember to save this recipe on Pinterest for later 🙂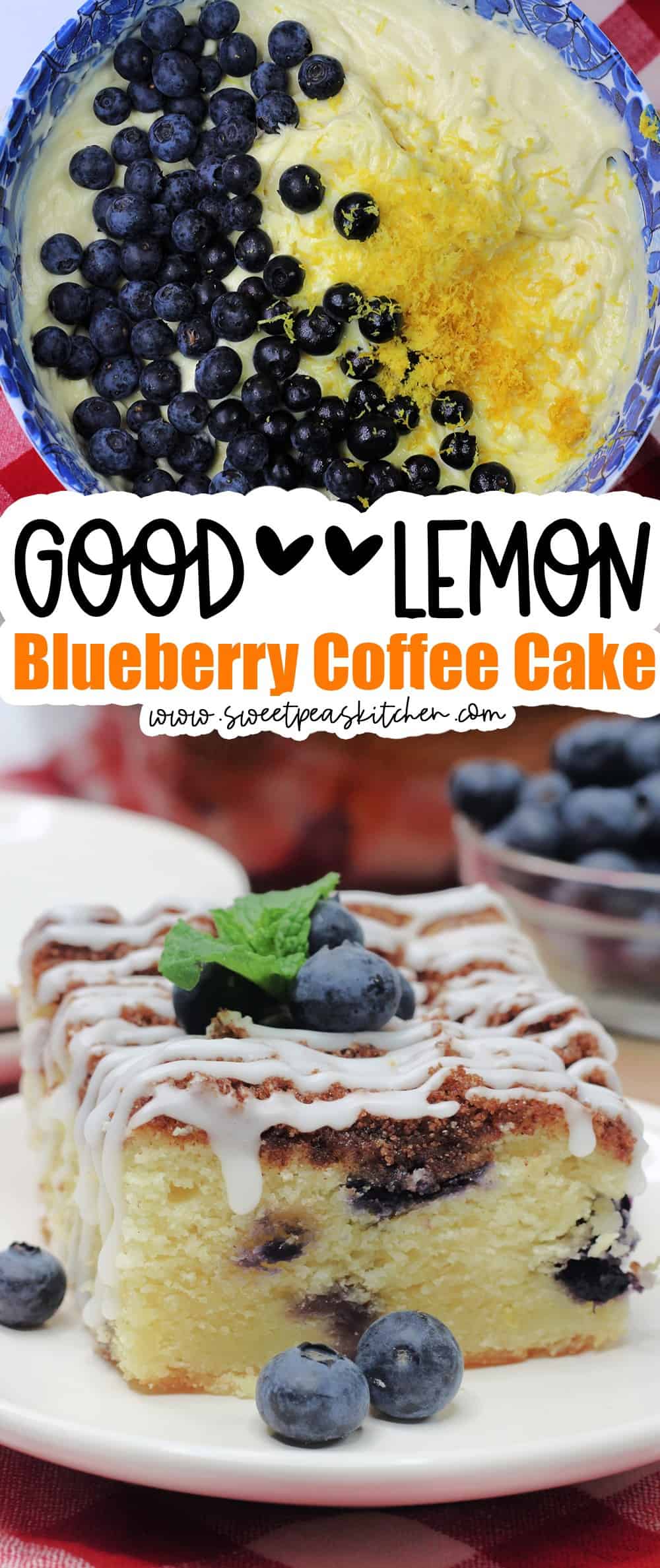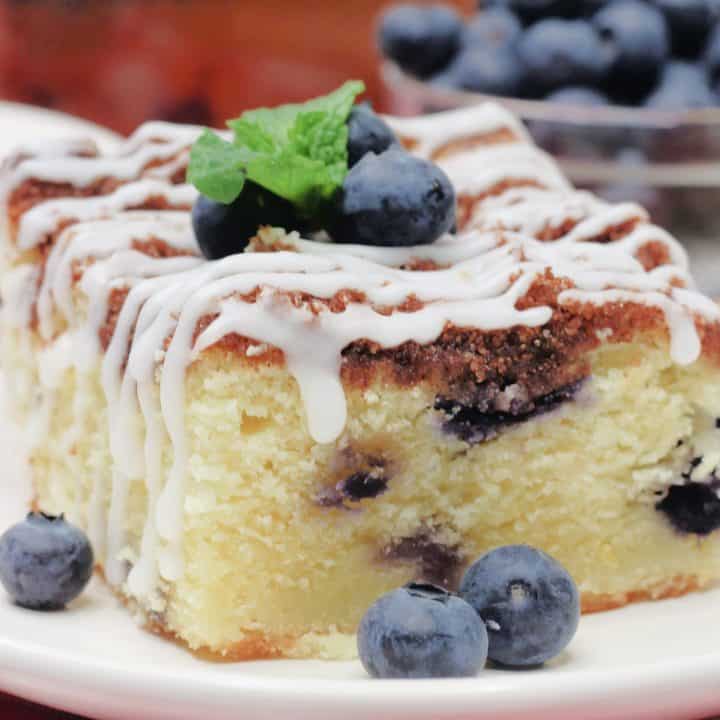 Easy Lemon Blueberry Breakfast Cake Recipe
Ingredients
Topping Ingredients:
⅓ c light brown sugar
⅓ C sugar
1 tbsp ground cinnamon
1 tbsp unsalted sweet cream butter, melted
Coffee Cake Ingredients:
3 C flour
1 tbsp baking powder
1 tsp baking soda
1 tsp ground cinnamon
¼ tsp kosher salt
1 ¾ C buttermilk
1 C brown sugar
1 C sugar
3 large eggs
½ C unsalted sweet cream butter, melted
1 C fresh blueberries
1 small lemon zested
Lemon Icing ingredients:
1 C powdered sugar
1 large lemon, juiced and zested
2 tbsp milk
Instructions
Using a small bowl, mix topping ingredients together until combined
Set aside
Preheat oven to 350 and spray a 9x13 baking dish with pam baking spray
Using a medium bowl, whisk together the flour, baking powder, baking soda, ground cinnamon, and salt
Using a large bowl, whisk together the buttermilk, brown sugar, sugar, eggs, and butter until combined
Gradually mix the wet ingredients into the dry ingredients until combined
Fold in the fresh blueberries and lemon zest
Pour the batter into the baking pan
Sprinkle the topping onto the top of the batter and bake for 40-50 minutes or until a toothpick comes out clean
Allow to cool for 20 minutes
Using a small bowl, whisk all ingredients for the icing until combined
If the icing is lumpy, whisk in 1-2 tbsp milk
Drizzle over the coffee cake and serve