Coconut Date Balls are my dream snack because I can whip them together quickly, and they taste amazing! Whenever we are going on a hike, heading to the zoo, or even running errands, I like to keep some date energy balls handy. They are a healthy treat that is perfect for on the go.
Scroll to bottom for printable recipe card.
No Bake Coconut Date Balls Recipe
I am guilty as the next person for munching on unhealthy snacks and treats, so that's why I try to do some prep ahead of time. This keeps me from indulging in the naughty stuff as often! I can feel good about the kids eating these energy bites too. Trying these no-bake energy balls is a fun experience because you don't realize how amazing they are until you bite into one.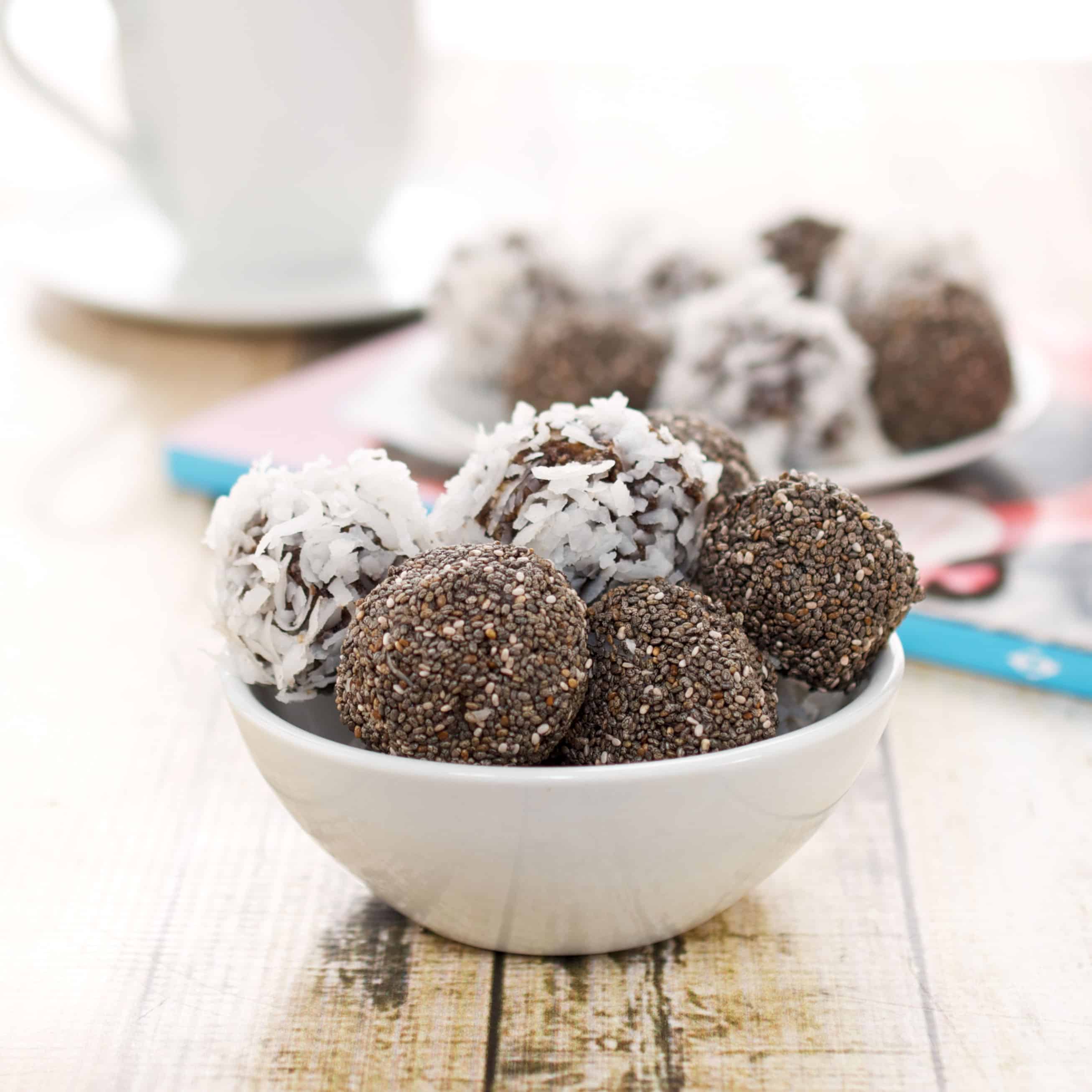 Coconut Date Balls Ingredients
The ingredients in this date ball recipe are pretty healthy and marry together to create a vibrant and delicious snack. These date nut balls are so good that they are perfect for breakfast too. They keep you full and satisfied.
Medjool dates – The dates should be pitted and halved for these healthy energy balls.
Dried plums – Adding the plums gives the protein energy balls a wonderful sweetness that's natural.
Raw sunflower seeds – Sunflower seeds are delicious on their own but are even better when mixed with these yummy ingredients.
Raw pumpkin seeds – If you haven't eaten a lot of raw pumpkin seeds, you've been missing out. They are amazing.
Chocolate chips – You can buy them or make your own No Sugar Dark Chocolate Chips.
Fresh blueberries – My mouth is watering, thinking about adding sweet and flavorful blueberries. Yum!
Cacao powder – I love the chocolate flavor the cacao powder adds to these date energy balls.
Fine sea salt – Using fine sea salt is the way I like them best, but you can use coarse sea salt if you'd rather.
Water – Adding a little bit of water keeps them from being too dense or dried out.
For the Topping
Chia seed – If you love chia seeds, you'll greatly enjoy adding them to the outside of these coconut date balls. Seriously so good!
Shredded coconut – There is nothing better than some shredded coconut for these energy balls.
How To Make Energy Bites
My favorite thing about these no-bake energy balls (besides the flavor) is how quickly I can make them. Yes, they have to chill for a couple of hours, but I don't have to do anything during that time expect to dream of munching on them. See how simple these coconut energy balls are to make:
First Step: Using parchment paper, line a baking sheet.
Second Step: Put the dates, plumbs, sunflower seeds, pumpkin seeds, chocolate chips, blueberries, cacao powder, salt, and water in a food processor and mix until mostly smooth.
Third Step: Pour the coconut and chia seeds in separate bowls. Put cold tap water in a medium bowl filling it halfway. Put your hands in the water and shake off any extra water.
NOTE: I use the water as a way to stop the balls from sticking to my hands, but also to help the toppings stick to the energy balls.
Fourth Step: Begin rolling a large tablespoon or cookie scoop of the date mixture, so it's a 1 1/2 inch ball. Keeping your hands moistened, roll the ball, and then dip it in the coconut or chia seeds. Place the energy no-bake energy balls on the baking sheet. Repeat the process and keep your hands wet as needed until all the energy bites have been formed. Place the baking sheet in the freezer for 2 hours so they can set up.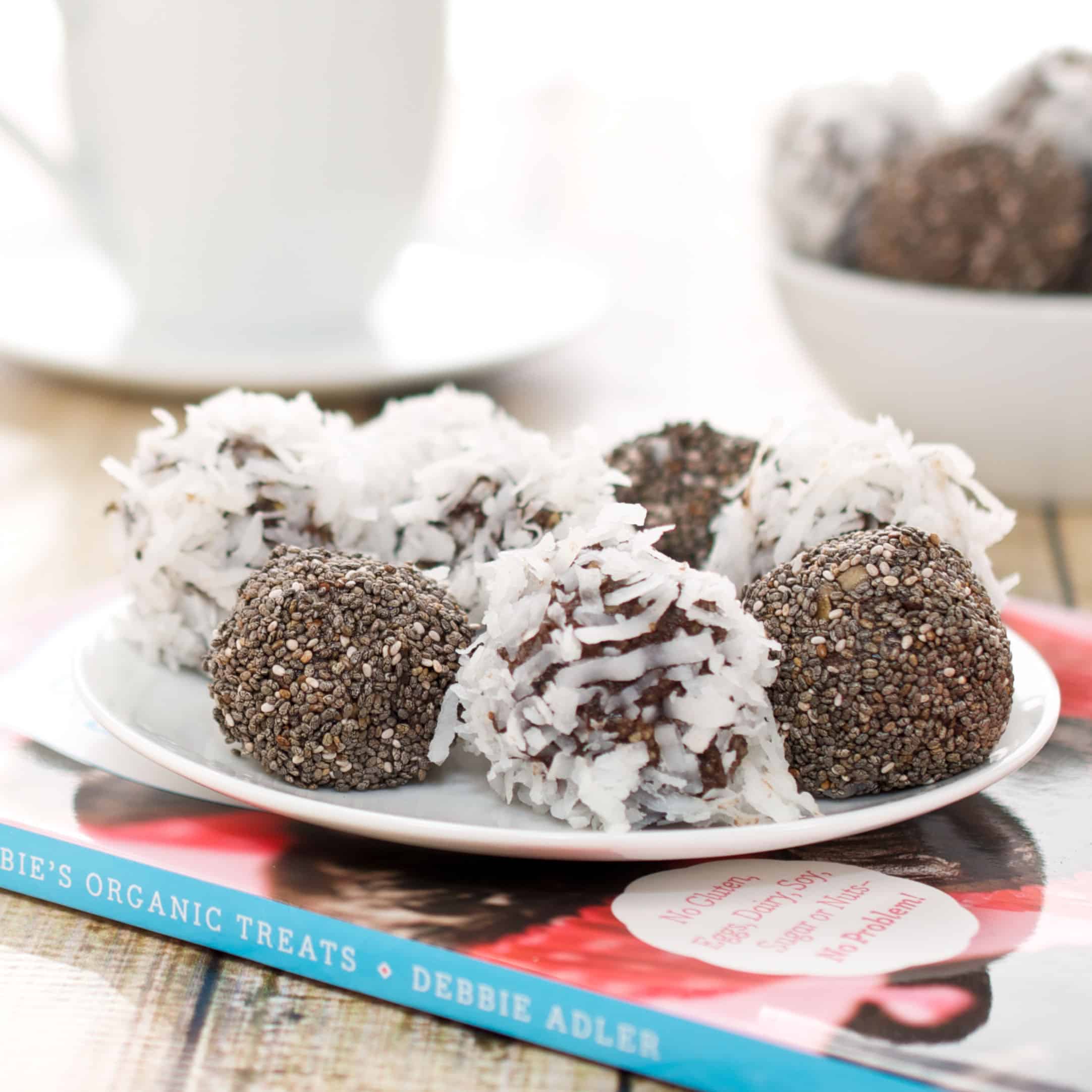 Date Ball Recipe Variations
You can adjust the toppings to make these date balls any flavor you like. Feel free to add in your favorite toppings and fillings. They are so good the way it's written, but if you want to use some ingredients you have sitting around or are in the mood for something new, try it!
Cranberries – Add some additional sweetness and tang by adding in some cranberries. I usually use dried cranberries because they are sweeter, but you could try it with fresh too.
White Chocolate – Sometimes, you just need a little bit of white chocolate in your life! Mix in a little bit of some white chocolate chips or chop up some chocolate and toss in. You could even use it as a topping if you use mini chocolate chips.
Pecans – Crush up pecans and either add them to the mix or use them as a topping. Either way, it's a great flavor to add to these no-bake energy balls.
Nut Butter – Mix in 1/4 cup of your favorite nut butter for some extra flavor and protein. I opt for peanut butter, but anything you like will work well.
Are No-Bake Energy Balls Good For You?
Yes, these no-bake energy balls are very healthy for you! The only way they aren't healthy is if you go wild on using added toppings or eat a batch in a day! Take a look at a breakdown of a few of the ingredients and their nutrients in them.
Dates – They are naturally sweet and have potassium, fiber, and are full of antioxidants.
Plums – Fiber, vitamin C, vitamin K, potassium, and copper are just a few of the nutrients you get when you eat plums.
Sunflower Seeds – You'll find phosphorus, iron, protein, calcium, vitamin E, and magnesium in sunflower seeds. They are a great healthy snack idea.
Blueberries – These yummy little beauties are packed with potassium, vitamin C, fiber, calcium, vitamin E, plus a bunch of other stuff.
Chia Seeds – These amazing little seeds give you all sorts of nutrients and antioxidants like fiber, calcium, phosphorus, manganese, and protein.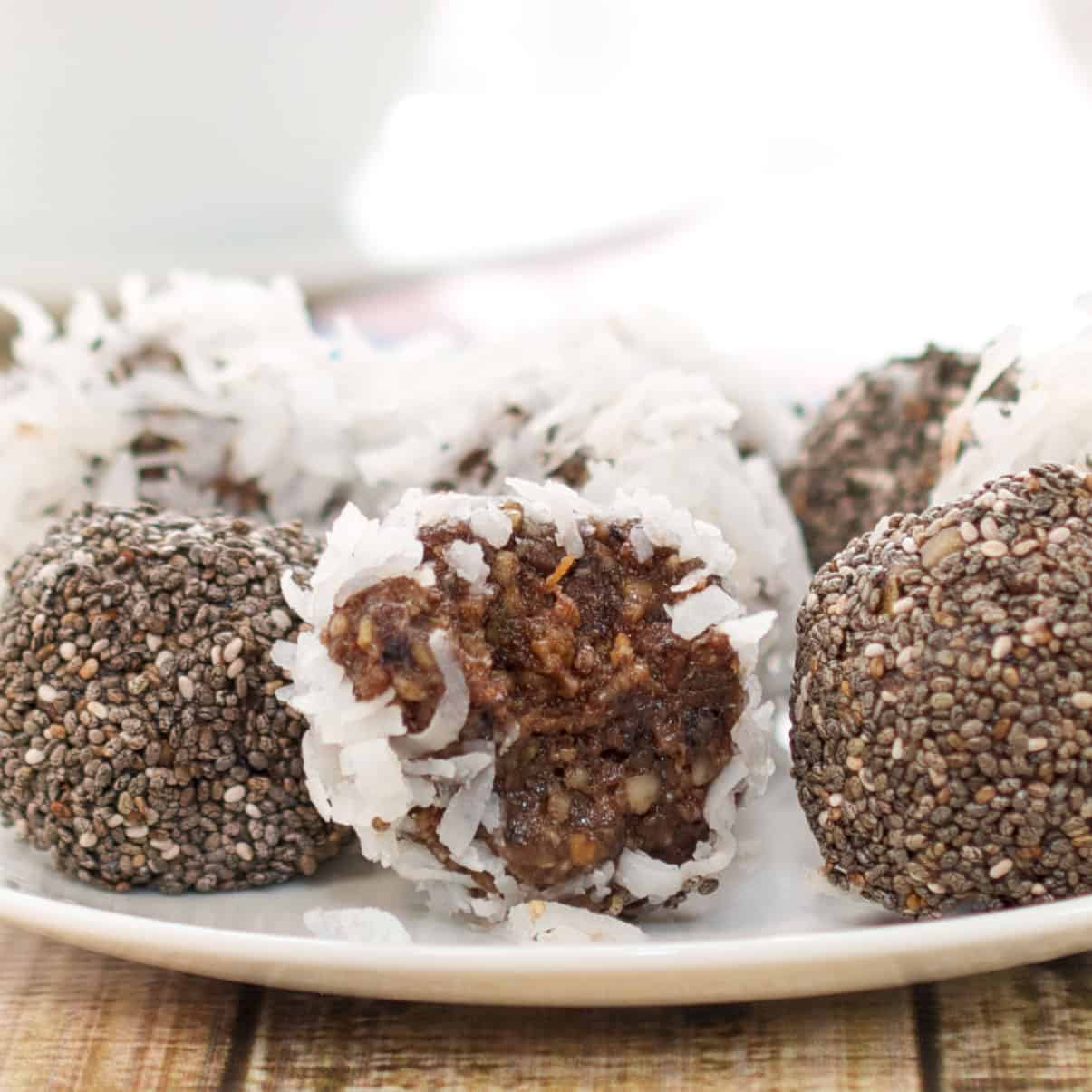 How Do You Store Energy Bites?
It's best to keep this date balls recipe individually wrapped and in the freezer. They will last up to 3 months in the freezer, and you can easily grab a couple as a snack or when you are heading out the door. You can refrigerate them, but they will not hold together as well when you go to bite into them.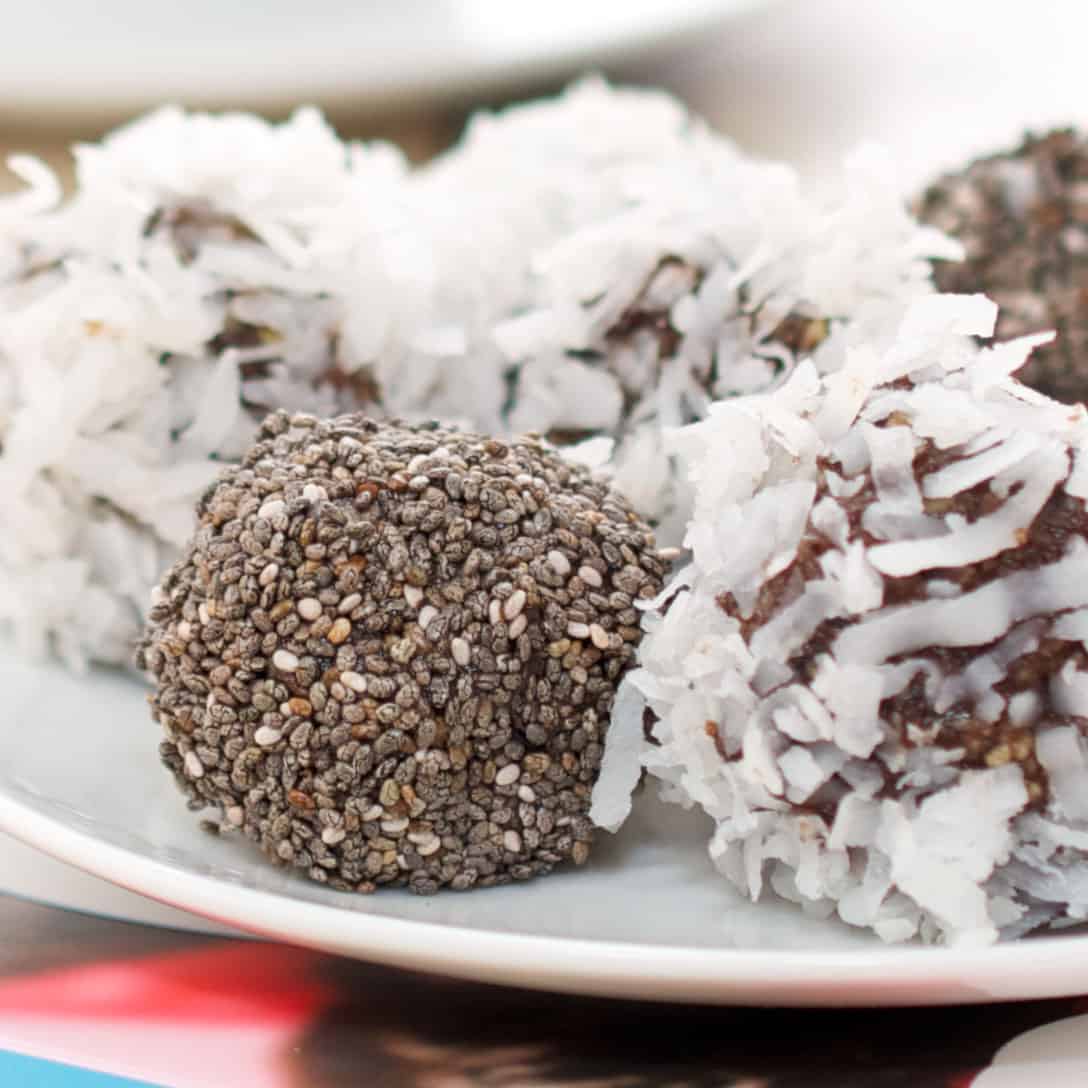 Now, remember to save this recipe on Pinterest for later 🙂

Pin this recipe now to remember it later
No Bake Coconut Date Balls Recipe
Coconut date balls are the perfect no-bake snack to take on the go. You can make date energy balls with 10 minutes prep time. Energy bites are so yummy!
Ingredients
6

Medjool dates

,

pitted and halved

6

dried plums

,

prunes, pitted and cut into 1/2 inch pieces

1/2

cup

raw sunflower seeds

1/2

cup

raw pumpkin seeds

1/4

cup

fresh blueberries

1/4

teaspoon

fine sea salt
For the Topping:
2

tablespoons

of chia seed
Want to save this recipe? Enter your email below and we'll send the recipe straight to your inbox!
NOTE: By saving this recipe, you agree to join our weekly recipes newsletter.
Instructions
Line a baking sheet with parchment paper; set aside.

In the bowl of a food processor fitted with the metal blade, process dates, plums, sunflower seeds, pumpkin seeds, chocolate chips, blueberries, cocoa powder, salt and water until almost smooth.

Place the coconut and chia seeds for rolling in separate shallow bowls. Fill a medium bowl halfway with cold tap water. Dip your hands in the water and shake off any excess (this will prevent the balls from sticking to your hands and ensure that the topping sticks to the ball). Roll a heaping tablespoon of mixture into a 1½-inch ball between moistened palms, roll the ball in either the coconut or chia seeds, and then place it on the prepared baking sheet. Repeat with the remaining dough, moistening your hands as necessary and spacing the balls about 2 inches apart. Place the balls in the freeze to chill for 2 hours.

Wrap each ball individually in parchment paper or bakery tissue paper, place in a sealable plastic freezer bag and keep frozen until ready to eat.
Follow me on Pinterest for daily delicious recipes!
Don't forget to try some of our other sweet treats that can be used as breakfast or a snack. Take a look at these recipes:
Buckeye Peanut Butter Pretzel Bites – If you want a snack that's sweet and delicious, try these pretzel bites. They are so amazing.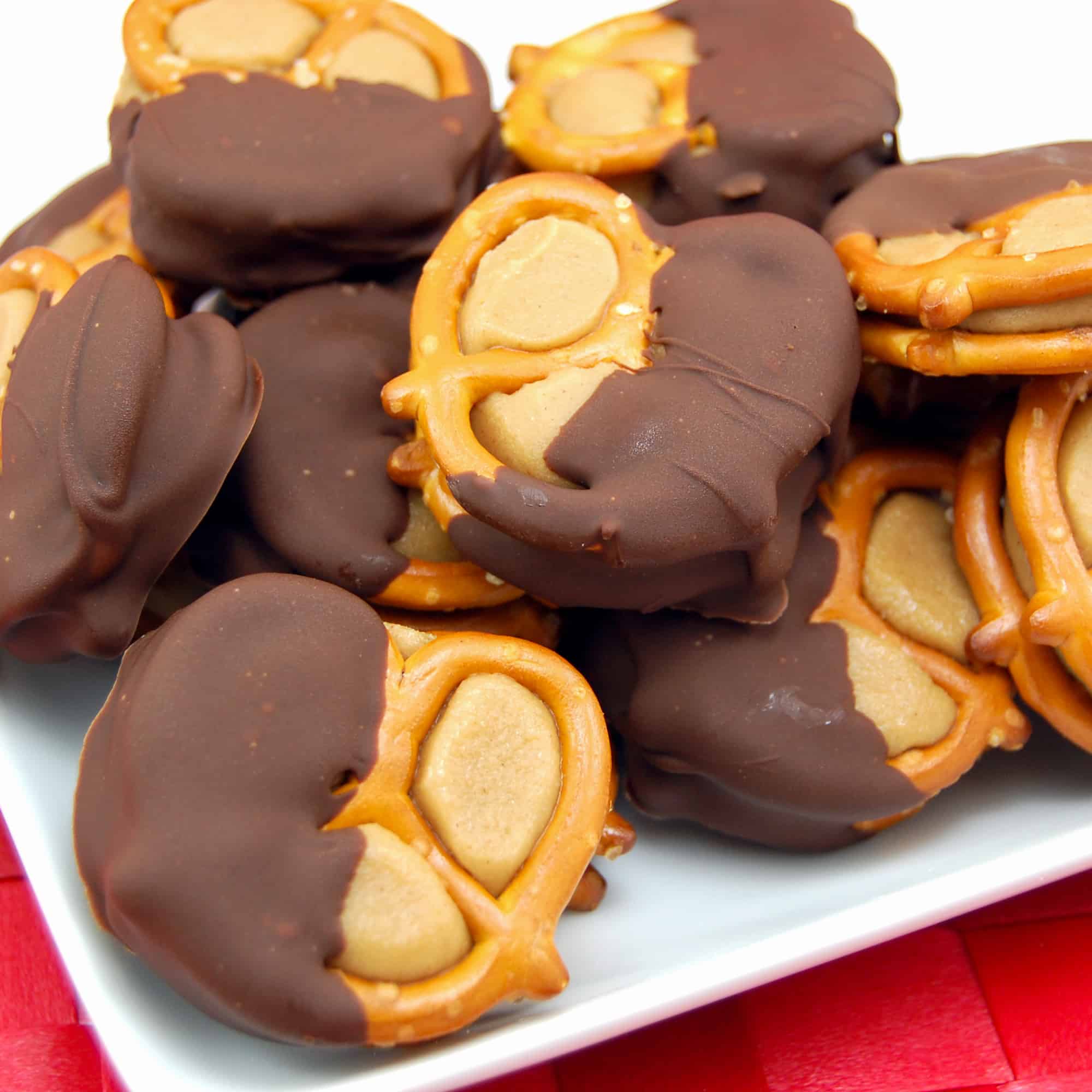 S'more Bites – You can't help but become addicted to the sweet flavors of these S'more bites! Try them and find out.
Simple Fresh Cranberry Scones – When you're heading out the door, these scones come in handy. Plus, they taste incredible too.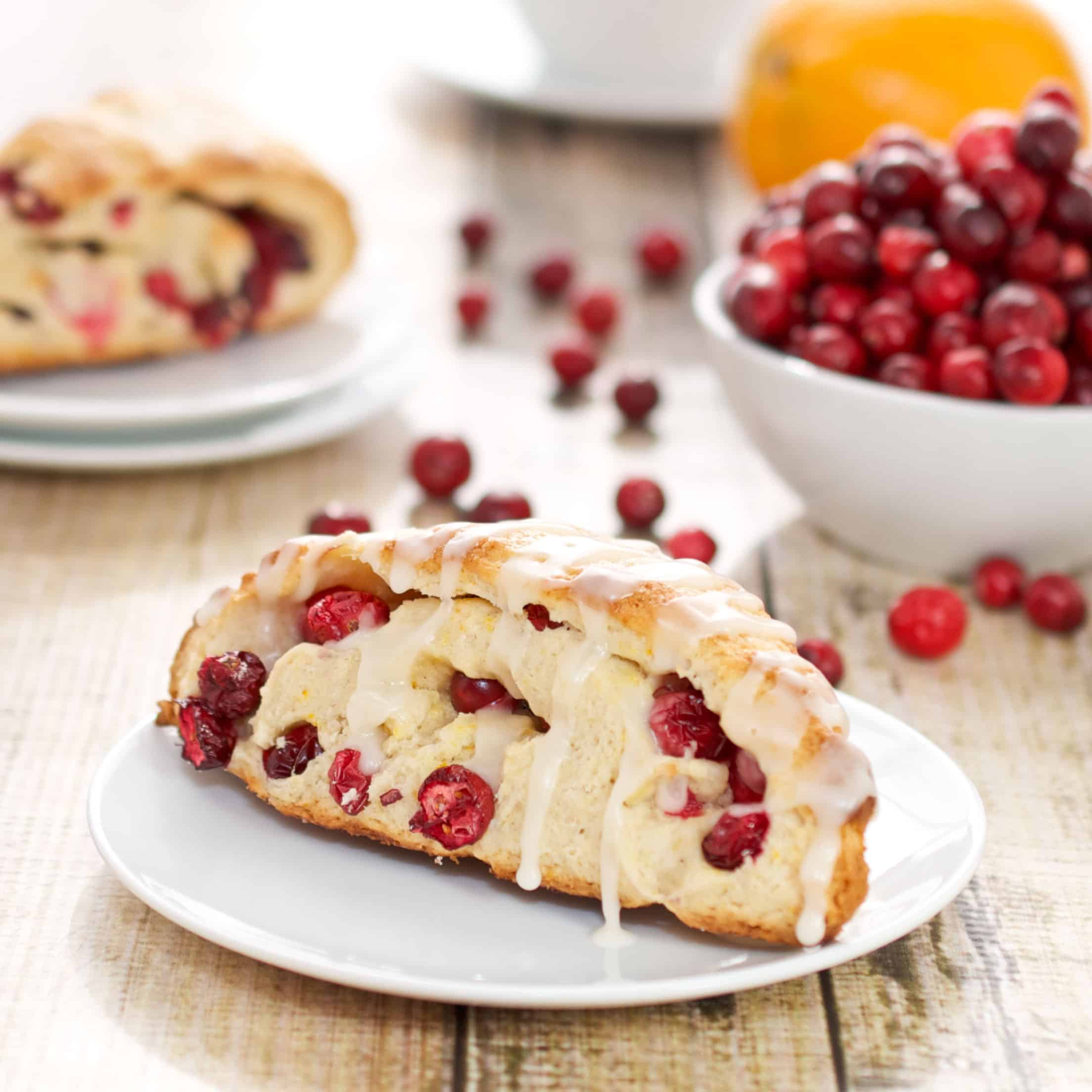 Skinny Strawberry Shortcake Bites – These tasty bites are vegan and happen to be gluten-free too. Indulge in this satisfying snack!
Get new recipes weekly plus our FREE ebook!