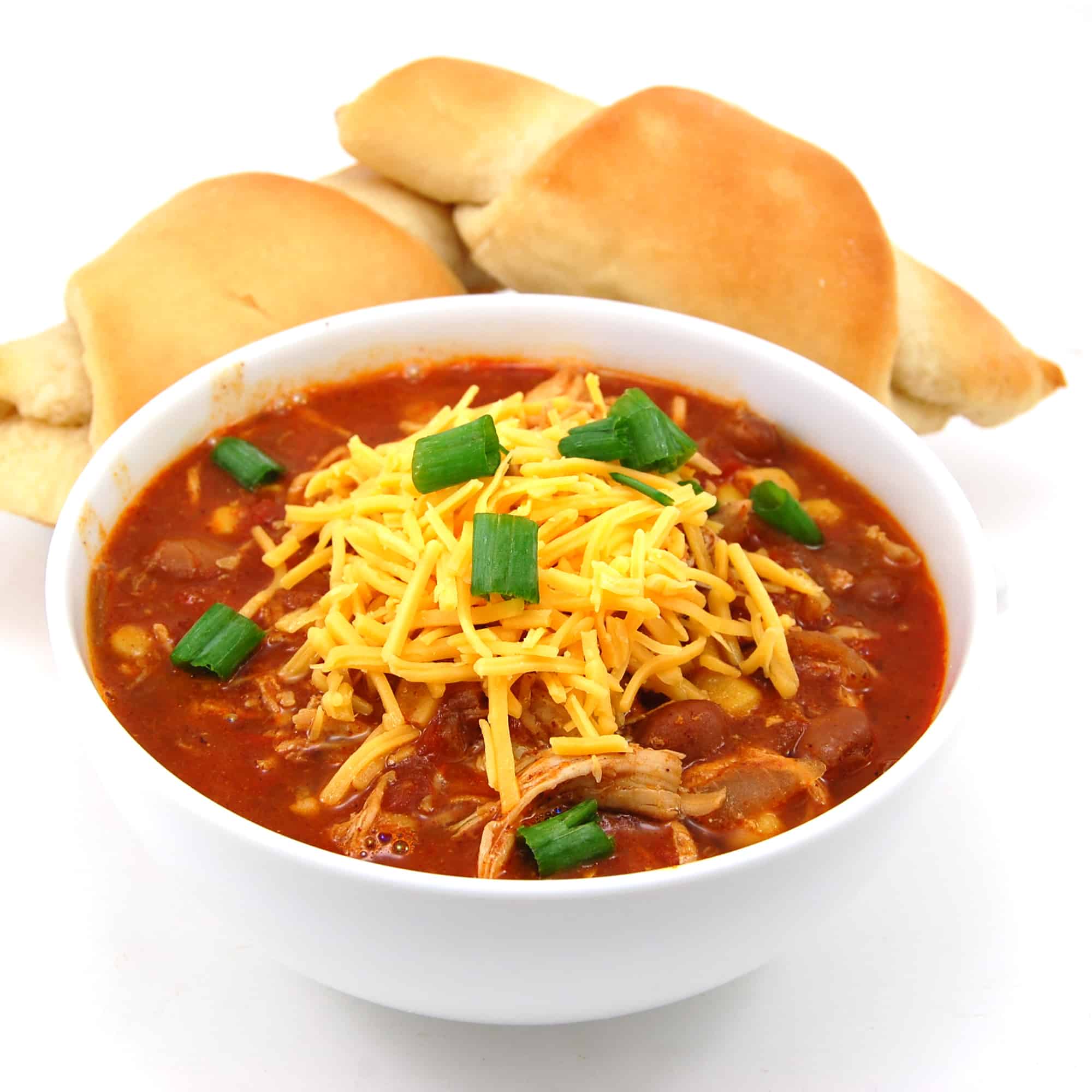 I made this wonderful soup on Tuesday night after a crazy day of weather here in Indiana. It wasn't twenty minutes after I walked into school that we were all huddled in the hallway because of a tornado warning. I knew by watching the news in the morning that severe weather was headed our way, however, even if I didn't watch the news I should have known something was brewing, the students were WAY too quiet and orderly when they came into school. It seemed like we were huddled in the hallway forever! After a half an hour with the kids sitting with their knees pulled up to their chests and hands behind their necks, the tornado warning was over. Luckily no tornado touched down near us, but there were 8 confirmed tornadoes in the state. When I got home from school I was craving a warm and comforting soup, this recipe hit the spot. I served it with dinner rolls and a small caesar salad. Shredded chicken, corn, chunks of tomatoes, and spices simmer together to create a spicy and flavorful soup your family will love on a chilly fall evening.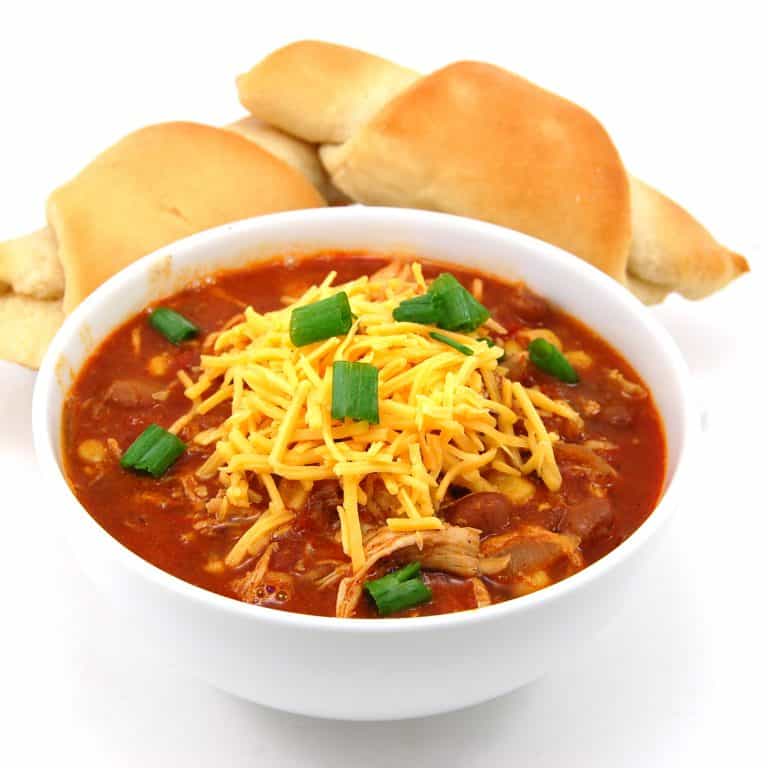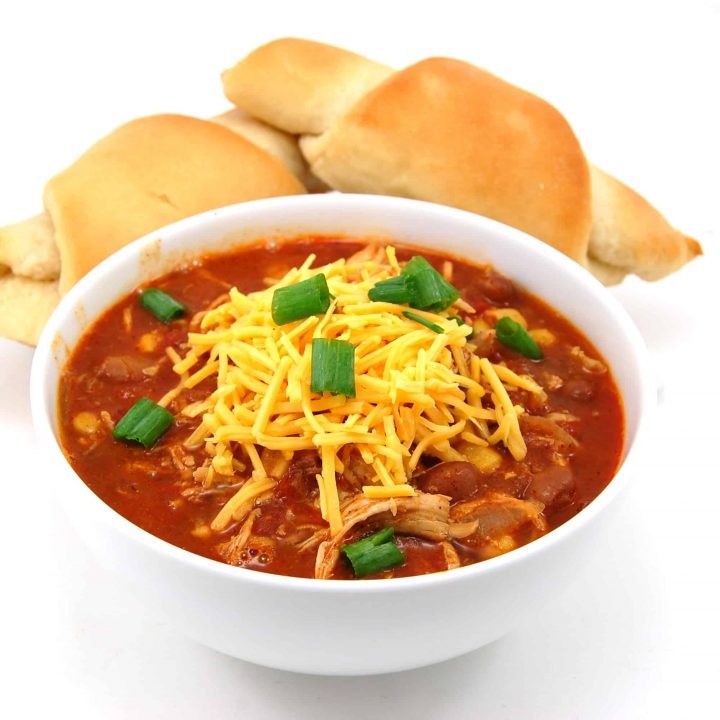 Spicy Chicken Soup
Ingredients
2 quarts water
6 skinless, boneless chicken breast halves
1 teaspoon ground black pepper
1 teaspoon garlic powder
2 tablespoons dried parsley
1 tablespoon onion powder
1/2 teaspoon cayenne pepper
5 cubes chicken bouillon
3 tablespoons olive oil
1 onion, chopped
4 cloves garlic, minced
1 (16 ounce) jar chunky salsa
2 (14.5 ounce) cans diced tomatoes with chilies
1 (10.75 ounce) can condensed tomato soup
3 tablespoons chili powder
2 (15 ounce) cans whole kernel corn, drained
2 (16 ounce) cans spicy chili beans, undrained
1 (8 ounce) container sour cream
Instructions
In a large pot over medium heat, combine water, chicken, salt, pepper, garlic powder, parsley, onion powder, cayenne pepper and bouillon cubes. Bring to a boil, then reduce heat and simmer 1 hour, or until chicken juices run clear. Remove chicken, reserve broth. Shred chicken.
In a large pot over medium heat, cook onion and garlic in olive oil until slightly browned. Stir in salsa, diced tomatoes, tomato soup, chili powder, corn, chili beans, shredded chicken and 5 cups broth. Simmer 30 minutes. Pour into bowls and top with sour cream and shredded cheddar cheese.