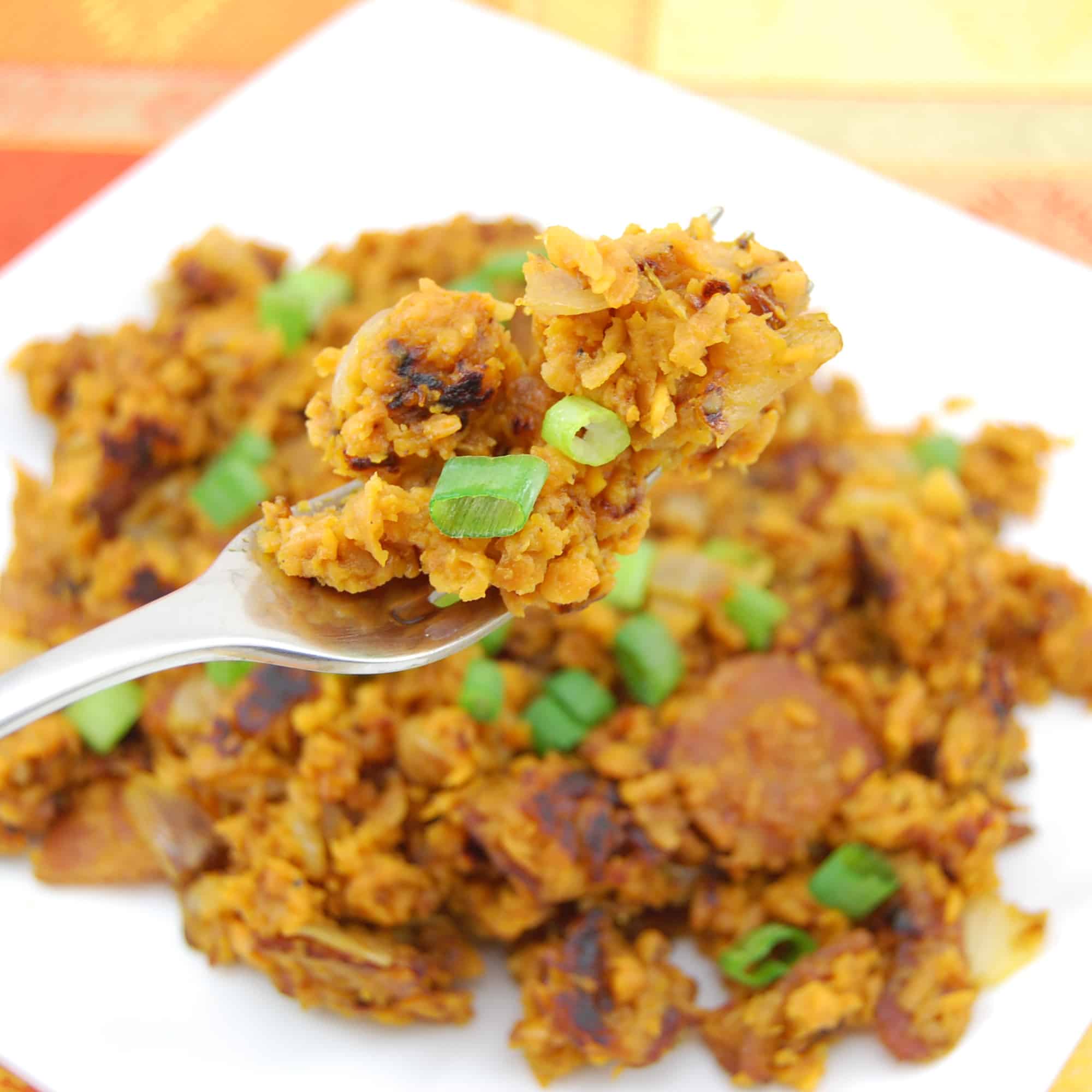 Sweet Potato Hash Browns have become a favorite weekend breakfast item in my house. Serve alongside a big stack of buttermilk pancakes or eggs for a hearty breakfast that will kick-start your day! Grated sweet potatoes are sautéed with onion, garlic, and bacon to create a breakfast side you will find yourself craving long after they have been eaten.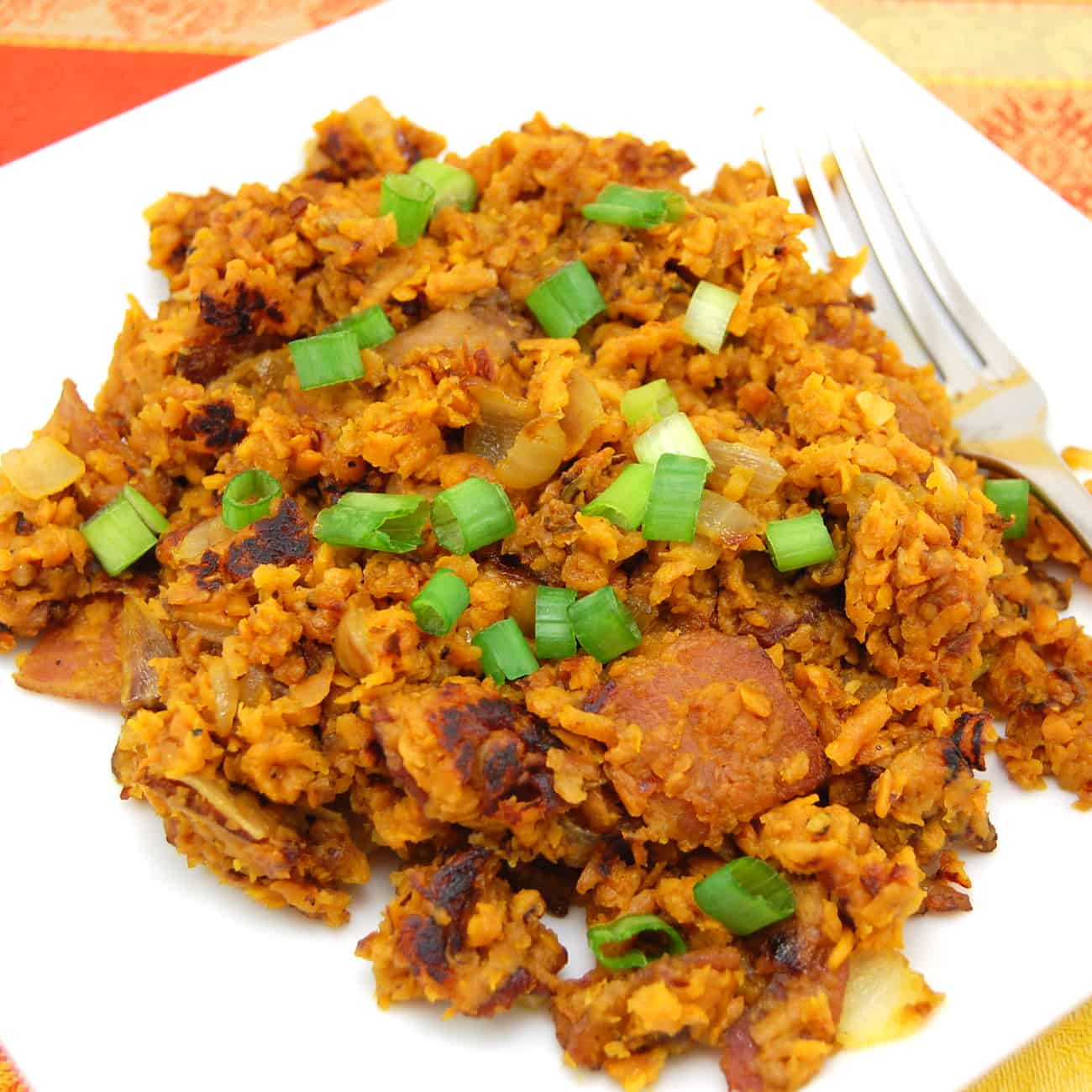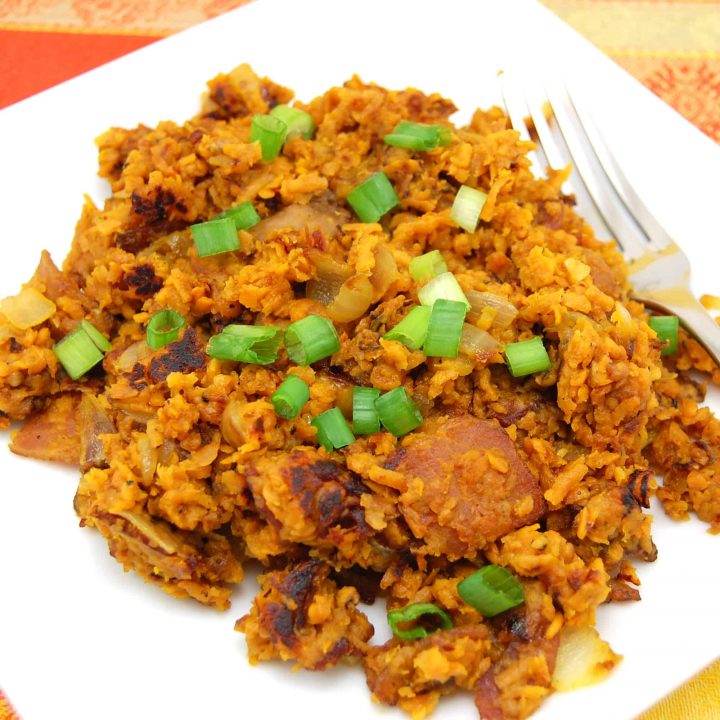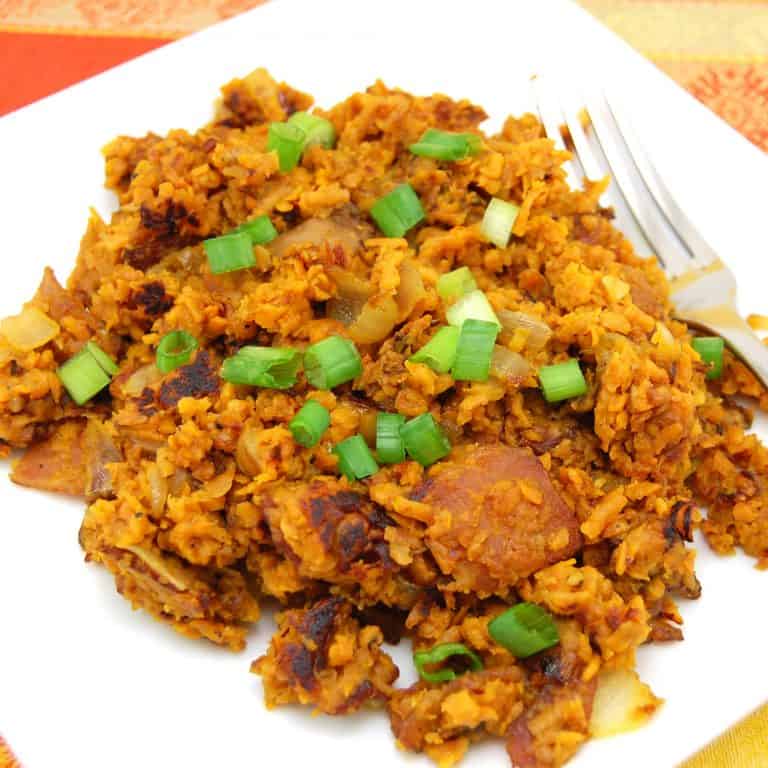 Sweet Potato Hash Browns
Ingredients
1/4 pound diced bacon
1/2 cup chopped onions
1/2 tablespoon chopped garlic
1 pound sweet potatoes (roughly 3 medium) — peeled and grated
Salt and pepper to taste
Instructions
In a large skillet, over medium high heat, fry the bacon until crispy, about 8 minutes.
Add the onions and saute until soft, about 2 minutes. Season with salt and pepper.
Add the garlic and sweet potatoes and season with salt and pepper. Saute for about 10 to 15 minutes. Serve warm.
Source:
Emeril Lagasse