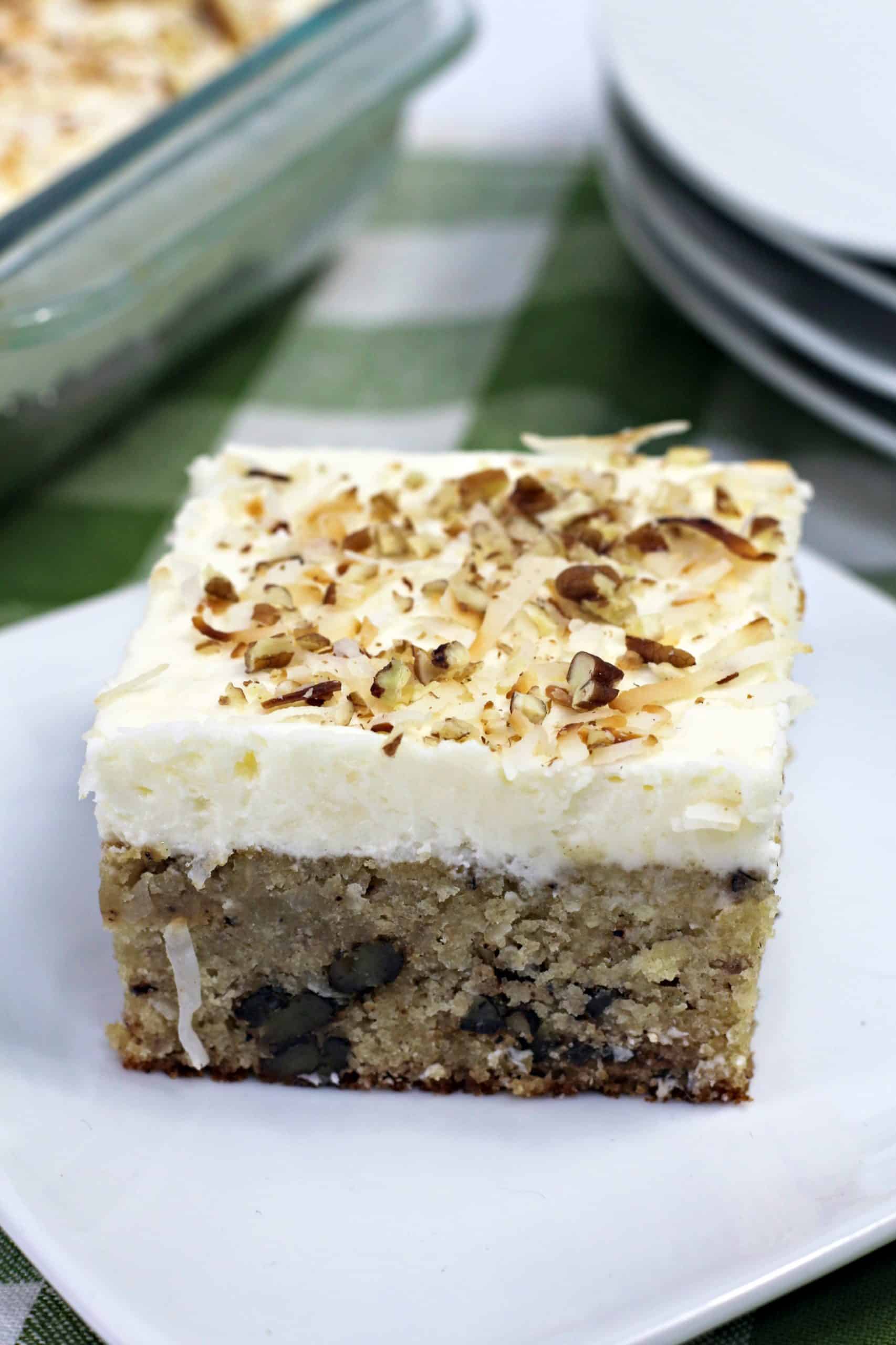 This Easy Italian Cream Cake should be on your radar! It's moist, packed with coconut and pecans, and topped with a luscious and incredibly delicious cream cheese frosting. This Italian cream sheet cake is perfect for feeding a large group, and there is rarely even a crumb leftover.
Scroll to bottom for printable recipe card.
Best Easy Italian Cream Cake Recipe
If you've never had an Italian cream cake before, this is the BEST Italian cream cake recipe to start with. First of all, it's completely easy to make, so that's a great start. Secondly, the flavor is out of this world! The texture of the cake with the pecans and coconut is something you won't soon forget. You could say that I'm impressed and a little obsessed with this Italian cream dessert!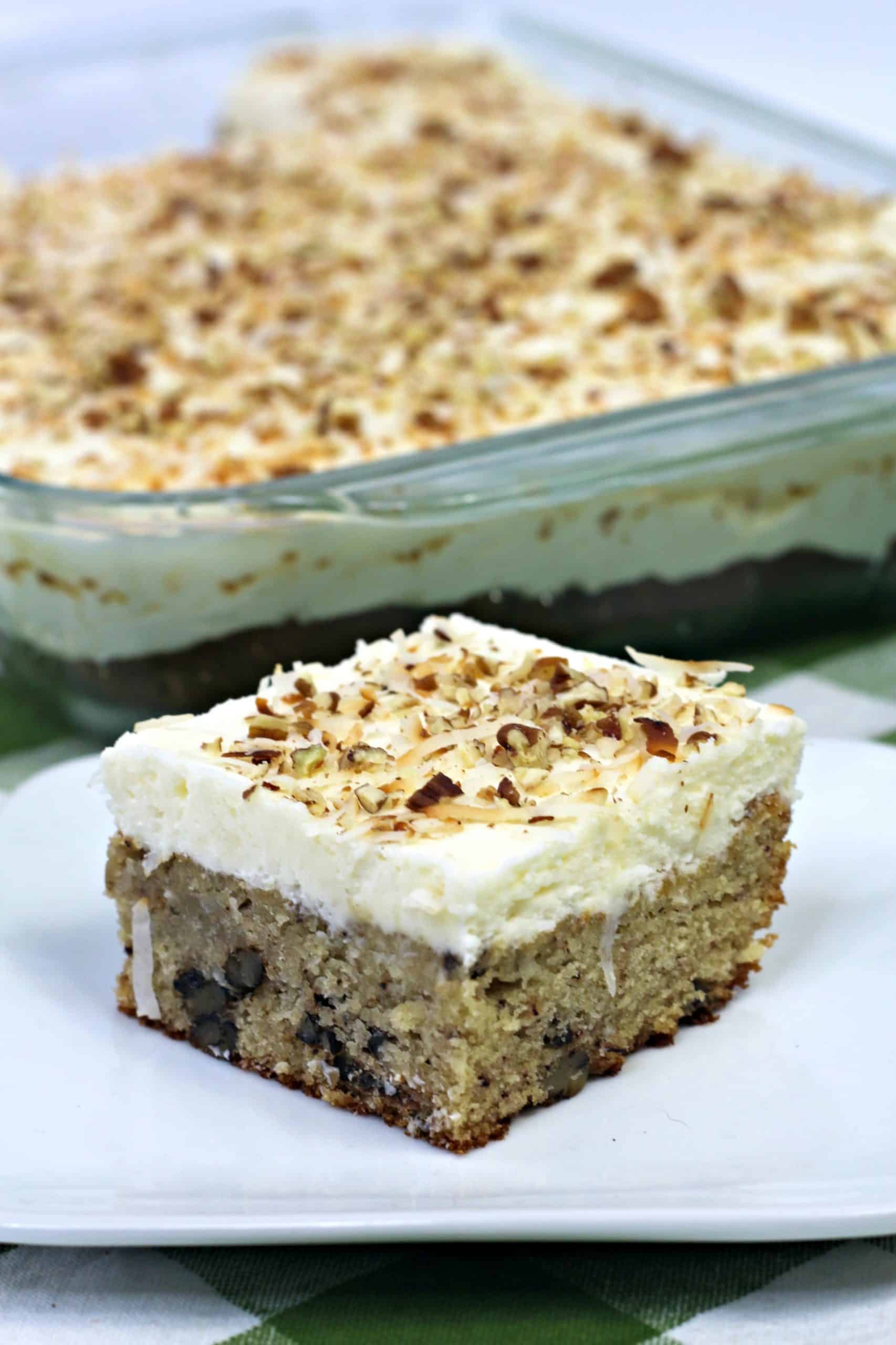 One of the reasons why this Italian cake makes my heart flutter is the creamy and decadent frosting. It's just so smooth, rich, and after you slather it on top of the freshly baked cake, you sprinkle more pecans and toasted coconut on top! Seriously, what could be better than that?
What Is Italian Cream Cake?
The exact history of Italian cream cake is a little fuzzy. It was said it originated in Italy, Canada, and Texas. There really isn't anything Italian about the cake; it's just a rich, creamy, and moist cake that is well known in the south. No matter where the cake comes from, it's a divine recipe that always tastes good.
Italian Cream Sheet Cake Ingredients
The ingredients in this Italian cream sheet cake are basic and pretty straightforward. Don't you love recipes that don't send you searching the market for some strange ingredient? I know I always appreciate simple ingredients like what's in this Italian coconut cream cake.
Cake Ingredients
Unsalted butter
Flour
Sugar
Eggs
Baking soda
Kosher salt
Buttermilk
Vanilla extract
Shredded coconut
Chopped pecans
Frosting Ingredients
Unsalted butter
Cream cheese
Powder sugar
Vanilla extract
Toasted coconut
Chopped pecans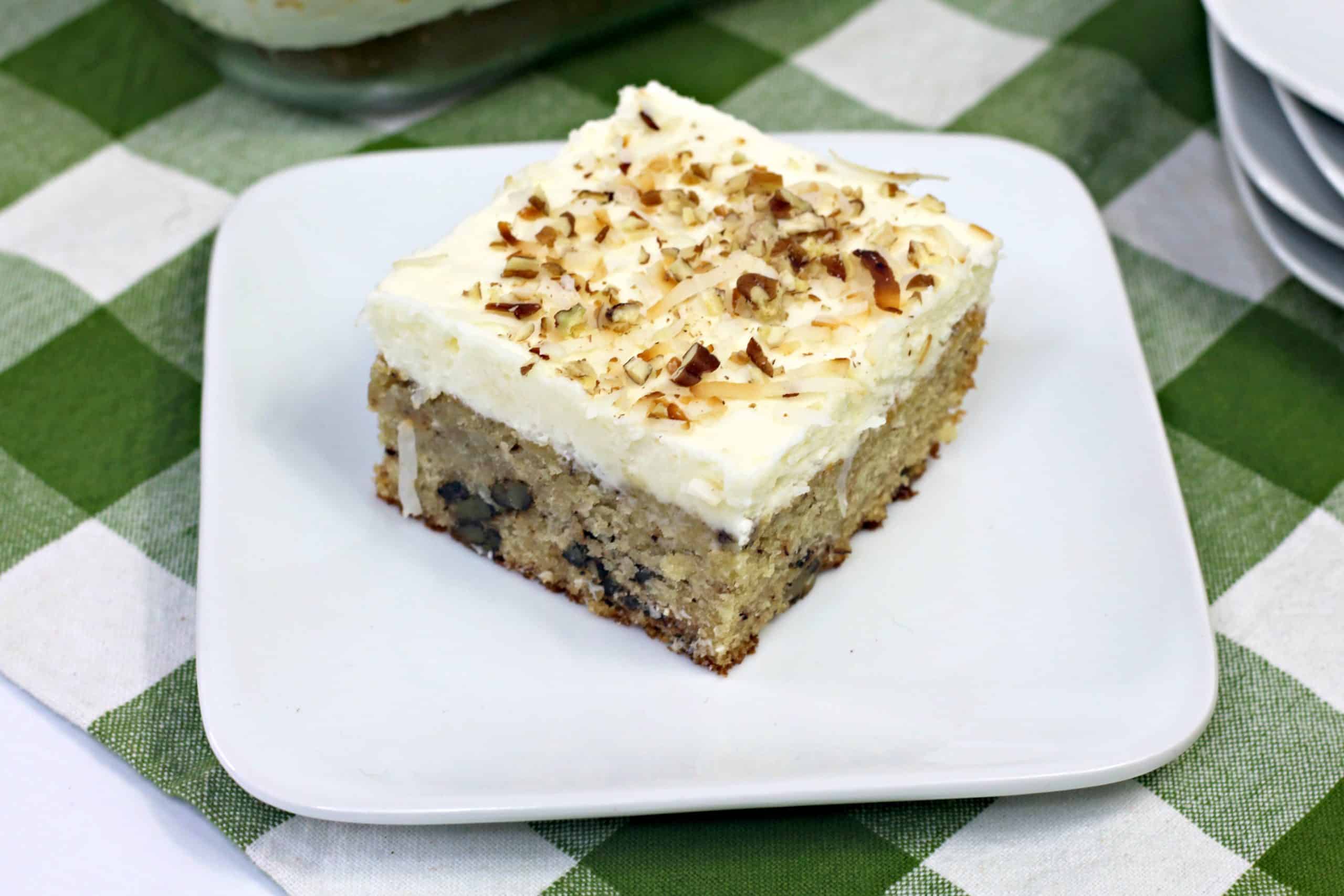 How To Make Italian Cream Cake
Whipping up this cake is practically effortless and makes the perfect dessert to take to events and parties. You will shock your friends, and they will think this cake was made in a bakery and not at home. It's that good!
First Step: Grease a 9×13 baking pan and preheat the oven to 350 degrees F.
Second Step: Whisk the flour, baking soda, and salt in a medium-sized bowl.
Third Step: Using a large mixing bowl, you need to beat together the butter and sugar. It should become light and fluffy.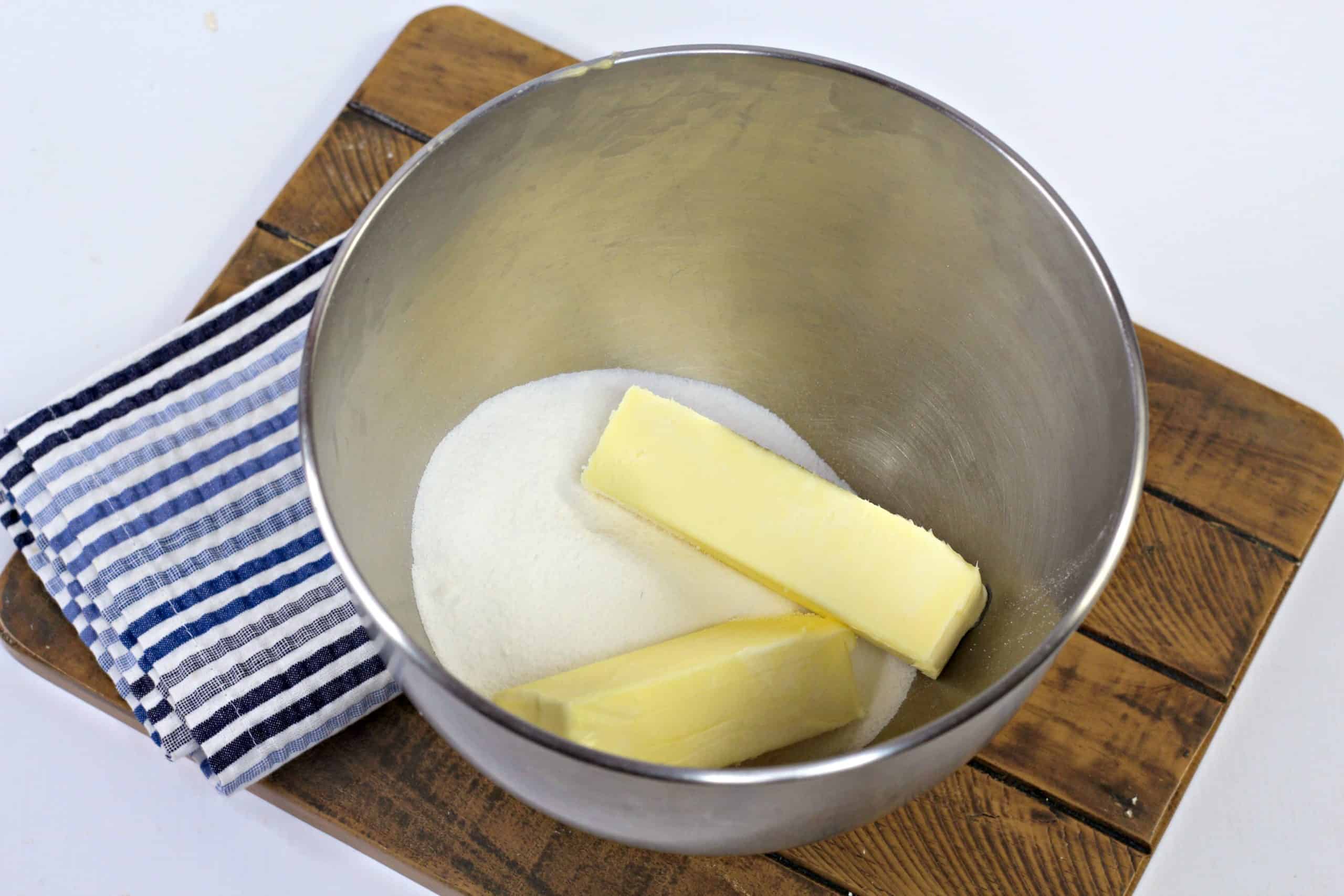 Fourth Step: Add in one egg at a time, beat it until it's combined.
Fifth Step: Pour in the vanilla.
Sixth Step: Add some of the dry ingredients and the buttermilk, alternating between the two. This should be slow and gradual.
Seventh Step: Gently fold in coconut and chopped pecans.
Eight Step: Pour the Italian cream sheet cake batter into the baking dish. Bake for 17-22 minutes or until the top is golden brown and a toothpick comes out clean.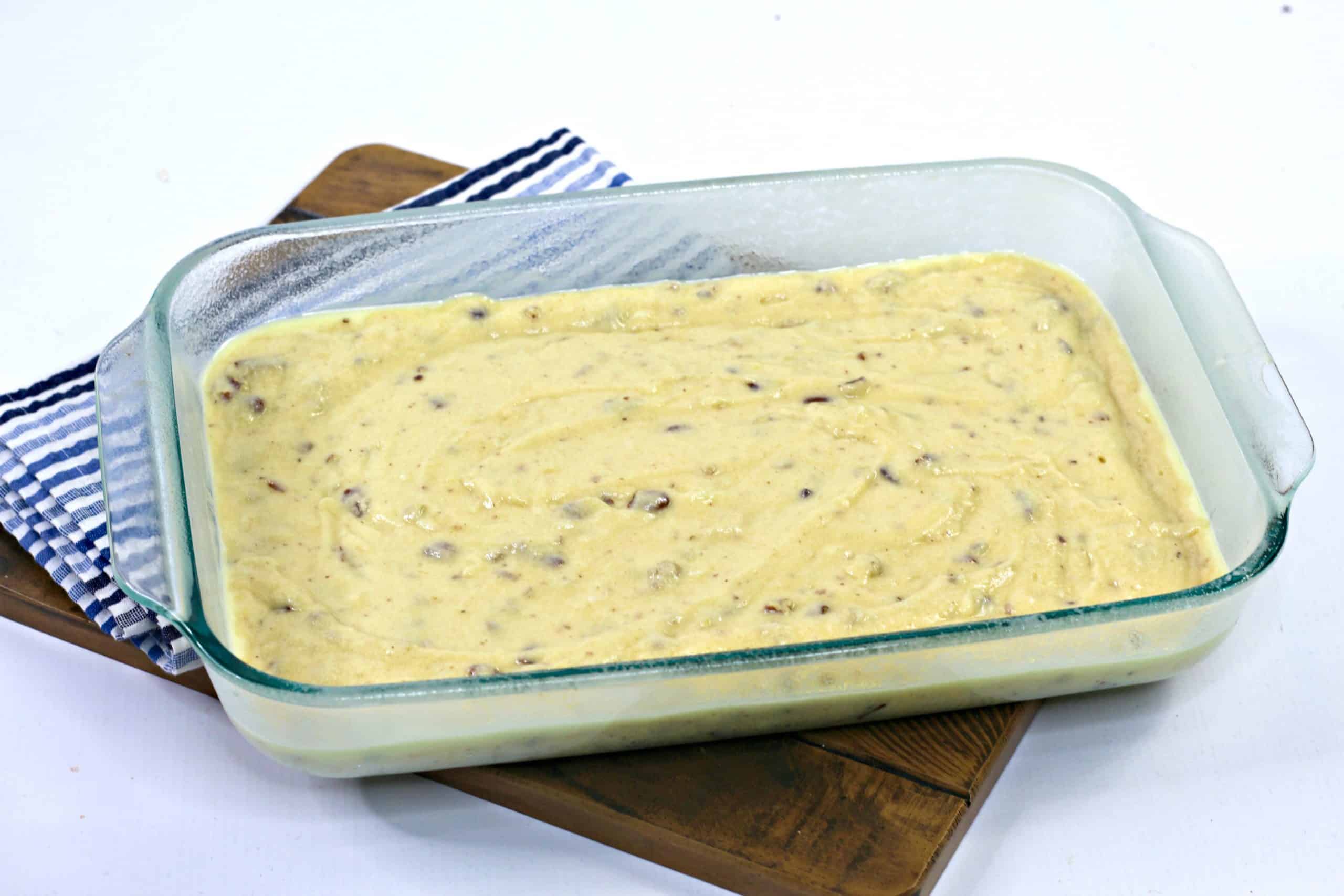 Ninth Step: Let the cake cool.
Tenth Step: While the cake is cooling, prepare the frosting. Add the butter, cream cheese, powdered sugar, and vanilla together in a stand mixer. Beat until everything is combined and smooth.
Eleventh Step: Spread the cream cheese frosting onto the cooled cake. Sprinkle with toasted coconut and chopped pecans. Serve and enjoy!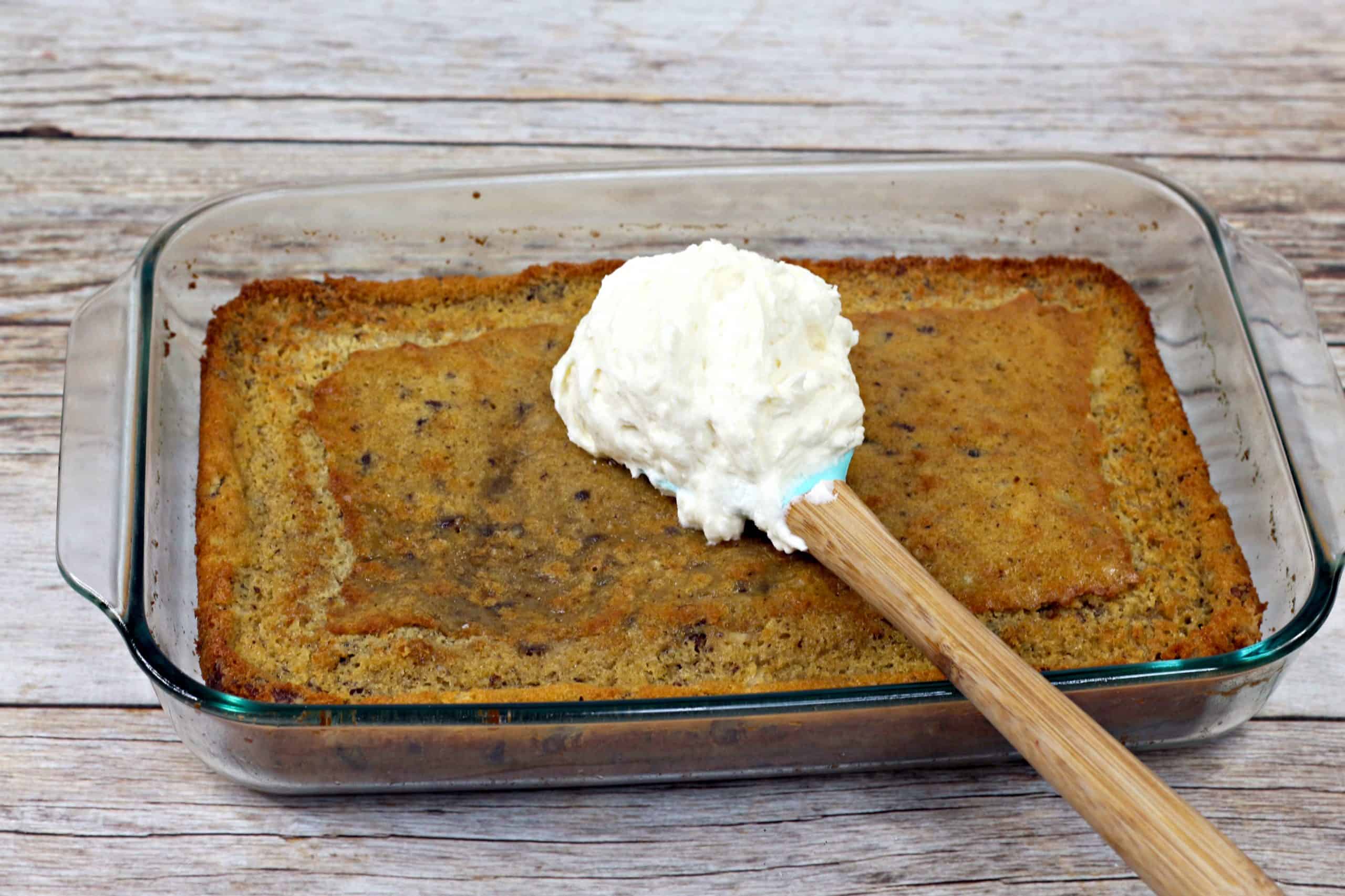 How Do You Toast Coconut?
Toasting coconut is a simple process and can be done in a few ways. No matter which method you choose, keep in mind that the coconut tends to toast pretty quickly, so you need to keep a close watch to prevent it from burning. Here are the ways you can toast coconut:
Stovetop – This method is fast and painless! Simple turn the heat to medium-low and put the coconut in a skillet that's dry. Stir the coconut constantly until the edges are golden brown.
Microwave – Put the coconut into a microwave-safe bowl and heat the coconut for 1 minute. After 1 minute, stir and repeat. Keep doing this until the coconut is toasty and has a light golden brown on the edges.
Oven – Heat the oven to 350 degrees and sprinkle the coconut onto a cookie sheet — Bake for 5 minutes and stir. If the coconut isn't doing, continue baking for 2 more minutes, then check again. Repeat the process until the coconut is the toastiness you desire.
Can I Use Toasted Pecans For This Cake?
Yes, absolutely! If you want to take it up a notch, you could toast the pecans and add them to the cake too. The flavor and texture of toasted pecans are perfect for this Italian cake. Simply put, the pecans on a parchment-lined baking sheet with some oil or butter. Then sprinkle with cinnamon, sugar, or other seasonings to enhance the flavors. Bake for 6-10 minutes at 350 degrees F. Be sure to check them and stir, so they don't burn.
How Do You Store Italian Coconut Cream Cake?
You should store the cake in the refrigerator for 3-4 days. It should always remain covered and airtight, so it lasts the longest. Never let the cake sit out longer than 2 hours at a time due to the cream cheese in the frosting.
Additionally, you can freeze the cake too. Just make sure it's airtight, and it will last 1-2 months in the freezer. To serve, simply remove from the freezer and place it in the refrigerator until it's defrosted. Then you can serve as normal and enjoy it!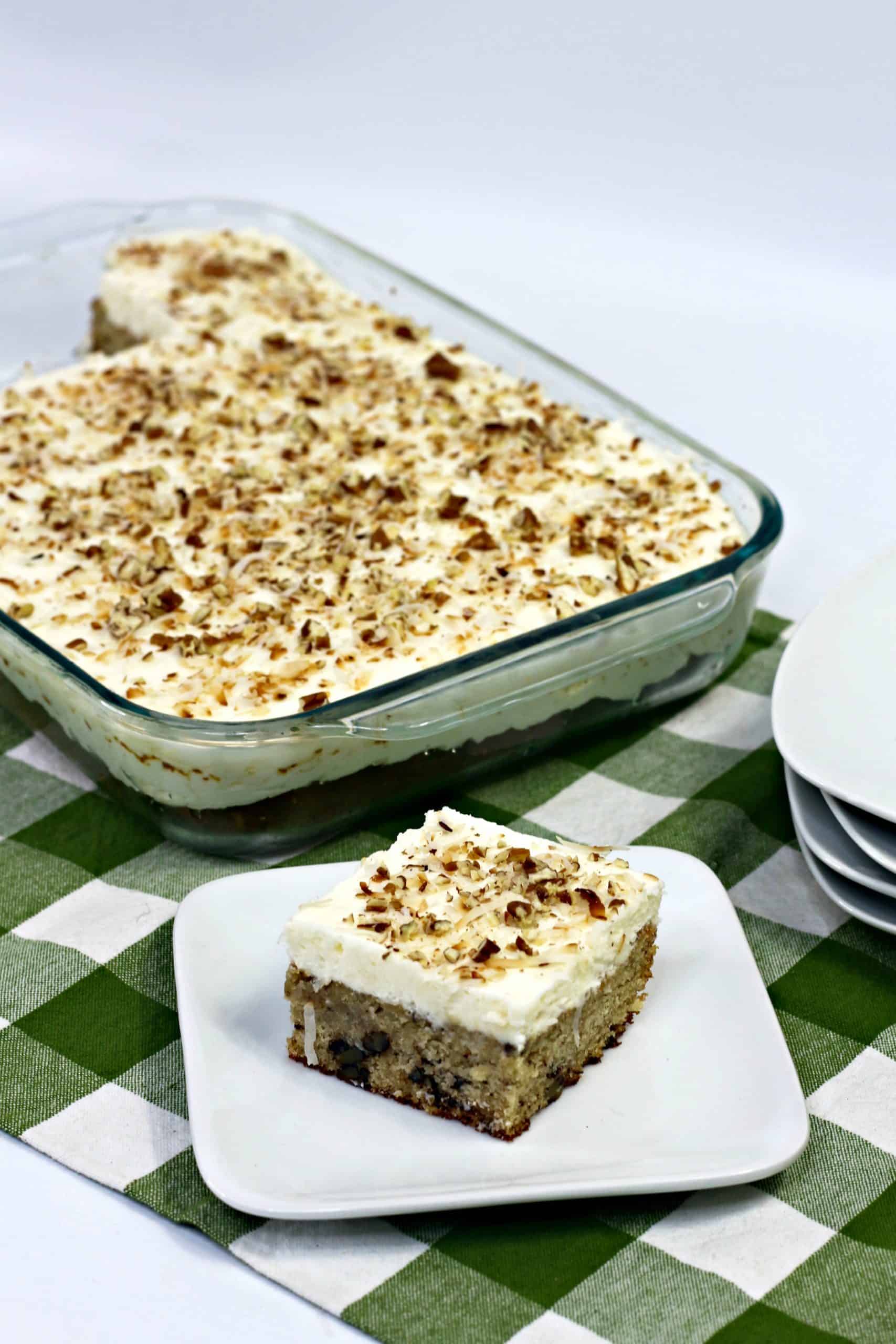 Now, remember to save this recipe on Pinterest for later 🙂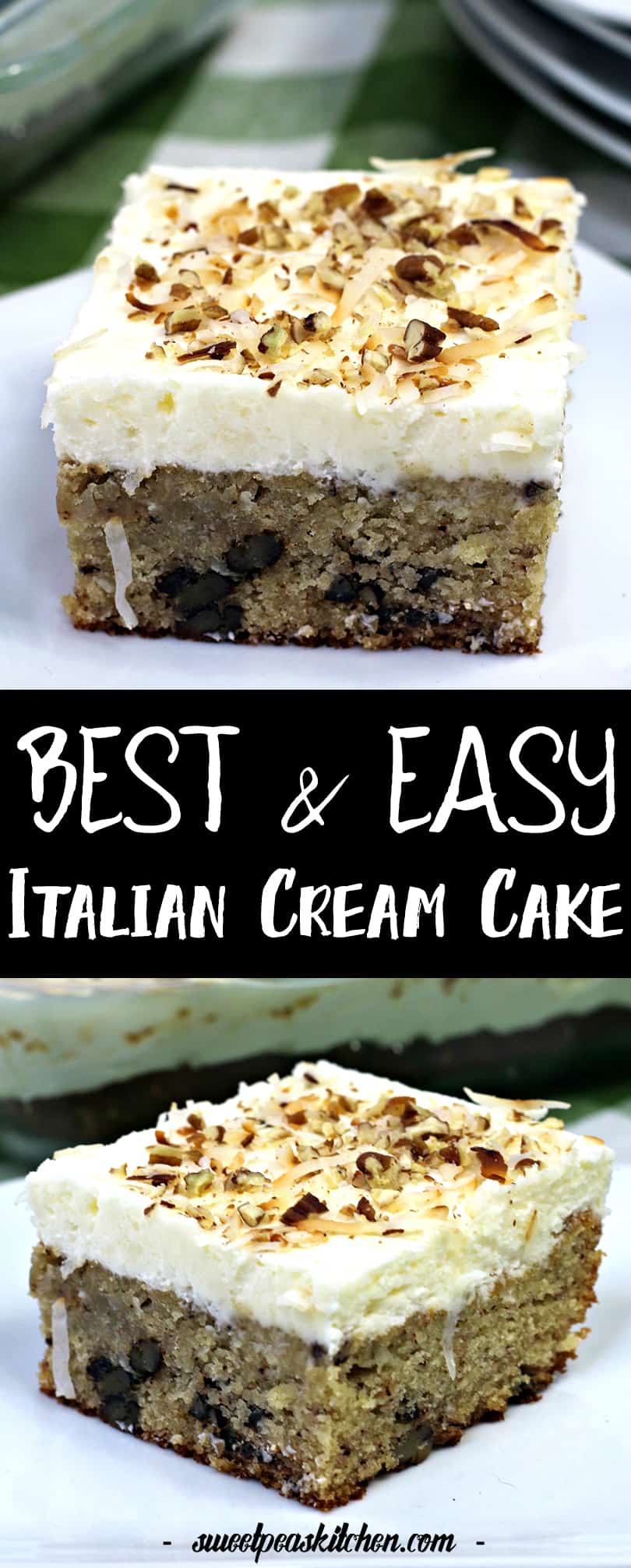 Pin this recipe now to remember it later
Best Easy Italian Cream Cake Recipe
This Easy Italian Cream Cake Recipe is mind-blowing delicious! Coconut, cream cheese, and pecans make this the best Italian cream cake recipe ever!
Ingredients
1

C

unsalted butter

,

softened

1

C

unsalted butter

,

softened

1 - 8

oz

pkg cream cheese

,

softened
Want to save this recipe? Enter your email below and we'll send the recipe straight to your inbox!
NOTE: By saving this recipe, you agree to join our weekly recipes newsletter.
Instructions
Preheat oven to 350 degrees and grease the a 9x13 baking dish

In a medium bowl, whisk together the flour, baking soda, and salt

In a large mixing bowl, beat together the butter and sugar until light and fluffy

Beat in the eggs one at a time until combined

Beat in the vanilla

Alternate between the dry ingredients and the buttermilk and gradually mix until combined

Fold in the Coconut and pecans

Pour into the baking dish and bake for 17-22 minutes or until a toothpick comes out clean

Remove and allow to cool

Frosting directions

Using a standing mixer, beat together all ingredients except for the coconut and pecans.

Beat together combined and smooth

Spread evenly on top of the cake

Top with toasted coconut and pecans

Enjoy!
Follow me on Pinterest for daily delicious recipes!
Are you craving some more cakes and cupcake recipes? Take a look at these recipes while you are at it!
Best Ever Snickers Cupcakes – I am pretty much addicted to these cupcakes. If you are craving chocolate, you really need to try these.
German Chocolate Layer Cake With Coconut Pecan Frosting – This is one of my reader's favorite recipes because it's so amazing.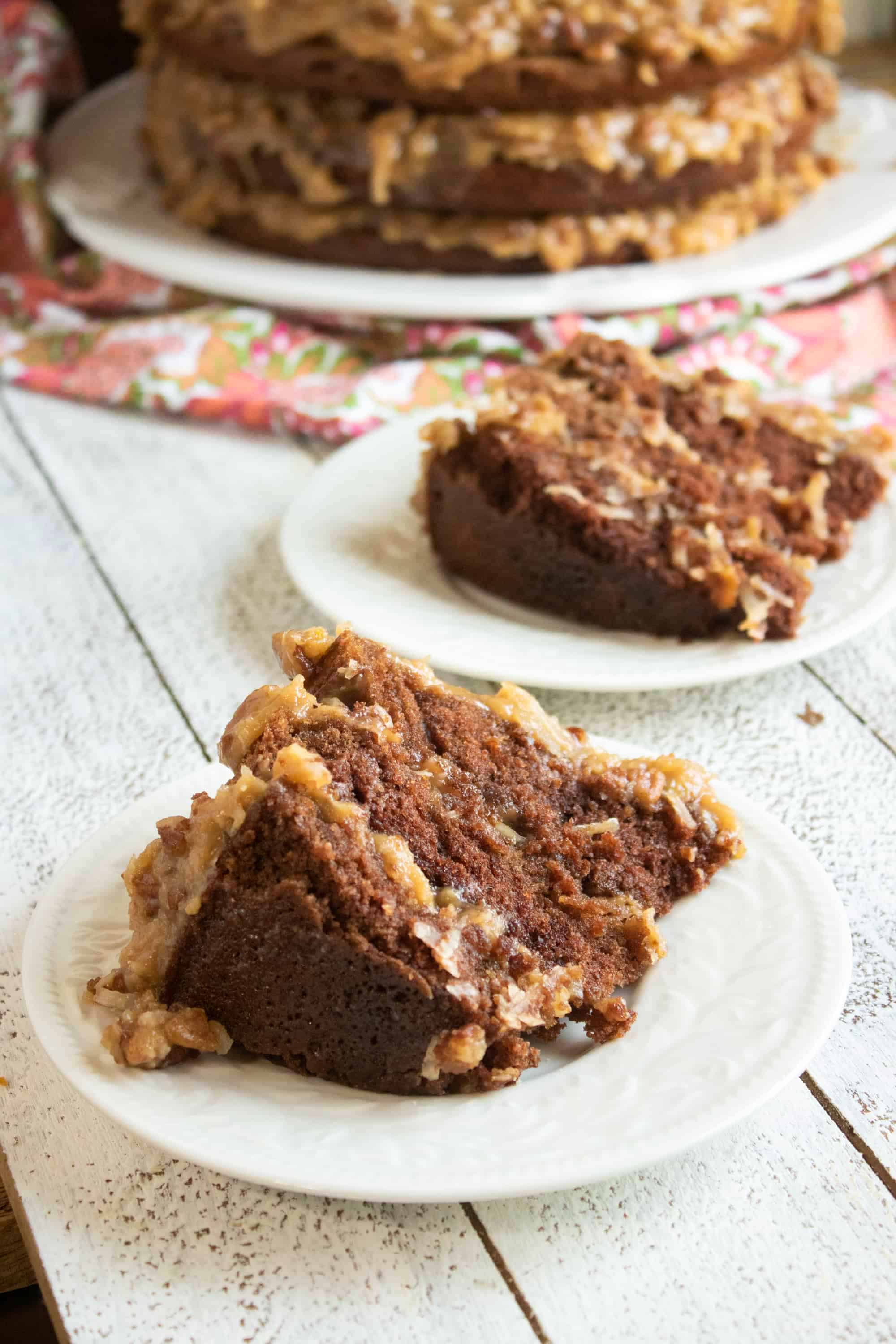 Mary Poppins Vanilla Cake Mix Cupcakes – These cupcakes are so much fun. Great for kids or adults, and they taste terrific.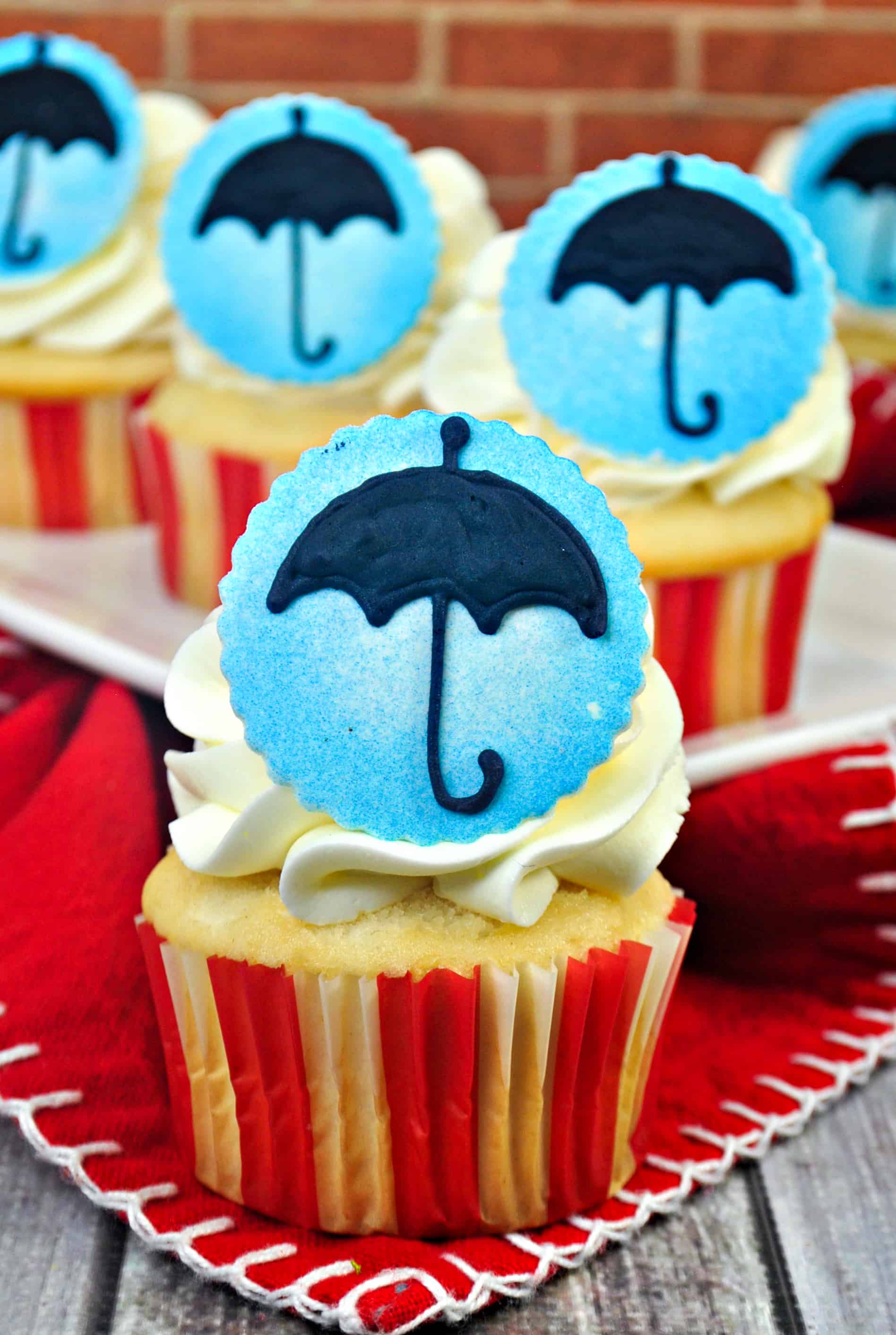 2 Ingredient Instant Pot Nutella Cake – Can you believe you can make a cake with just 2 ingredients? It's out of this world!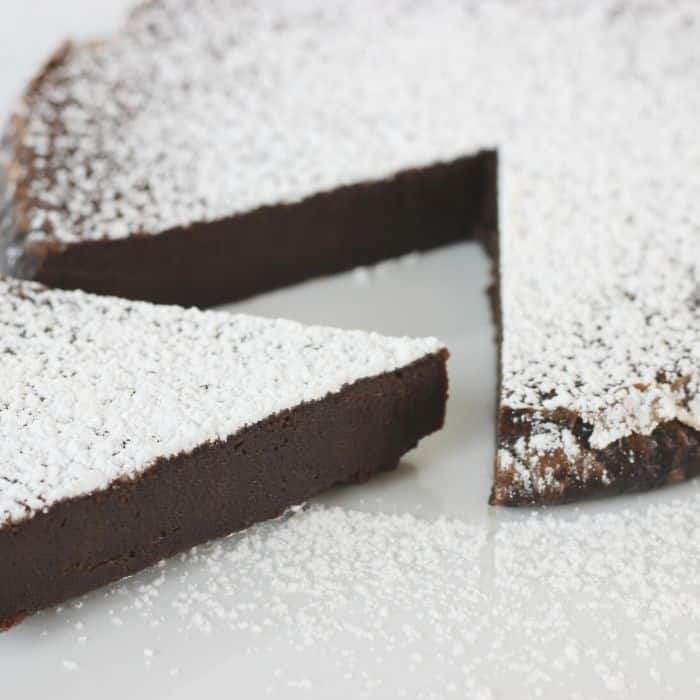 Get new recipes weekly plus our FREE ebook!