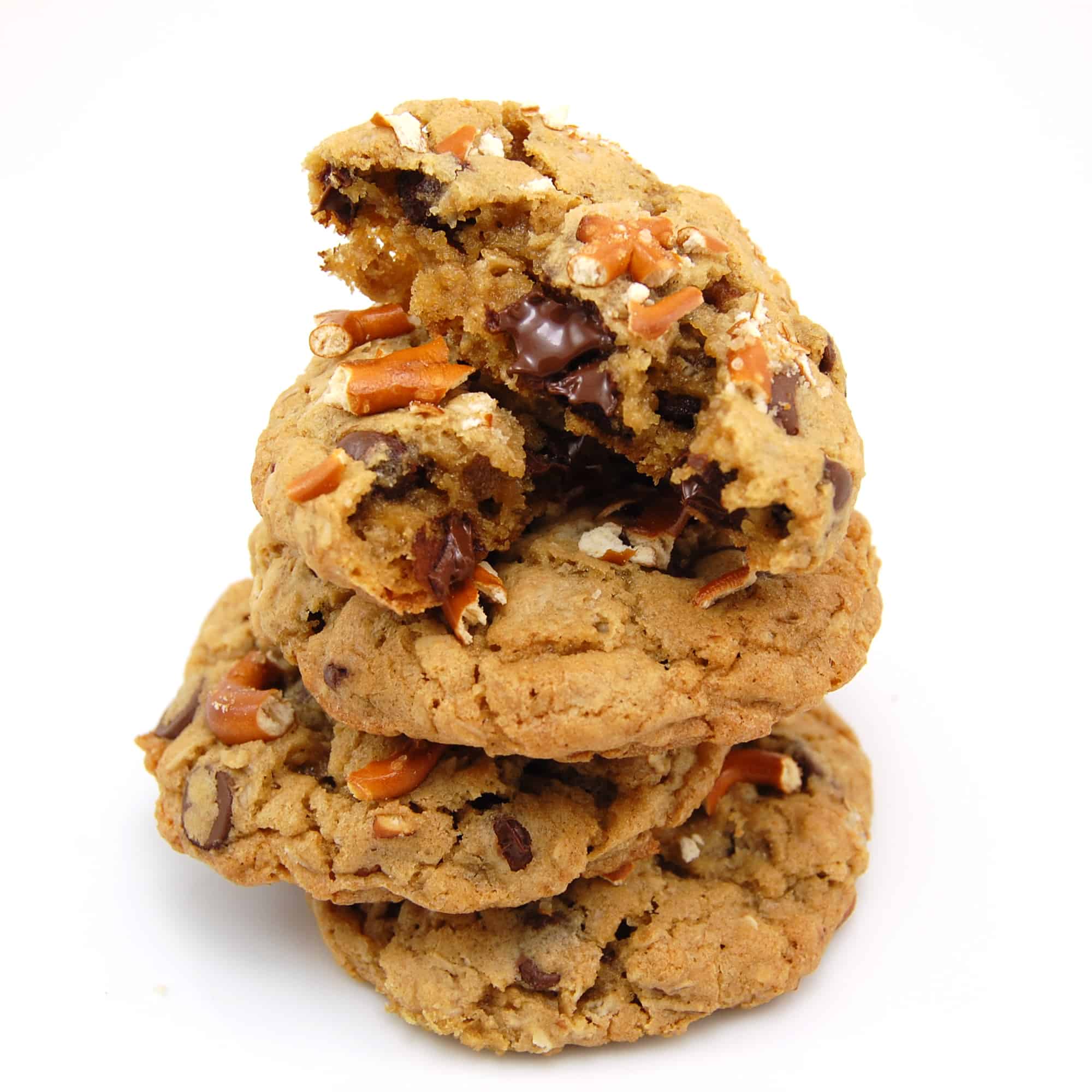 Cowboy Cookies packed with chocolate chunks, rolled oats, and crushed pretzels. These are a new spin on the traditional cowboy cookies that are made with coconut and walnuts. Similar to oatmeal cookies, these cowboy cookies are loaded with "extra" ingredients. I have no idea how the name cowboy cookies came to be, however, they are known by many names depending on who you talk to, such as Ranger Cookies, Kitchen Sink Cookies, and Everything Cookies.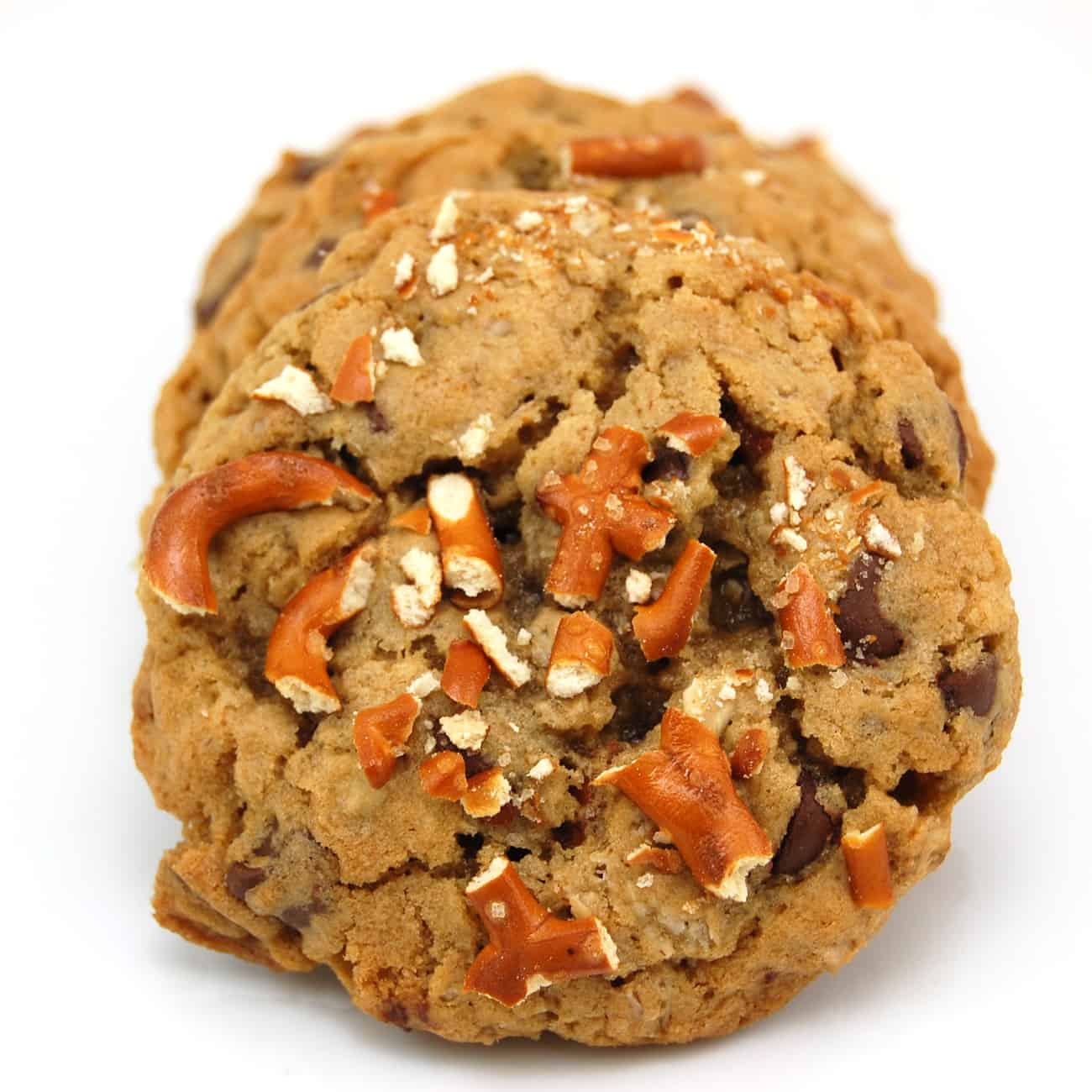 Call them what you want…I call them delicious! The soft, chewy, salty and sweet combination is out of this world!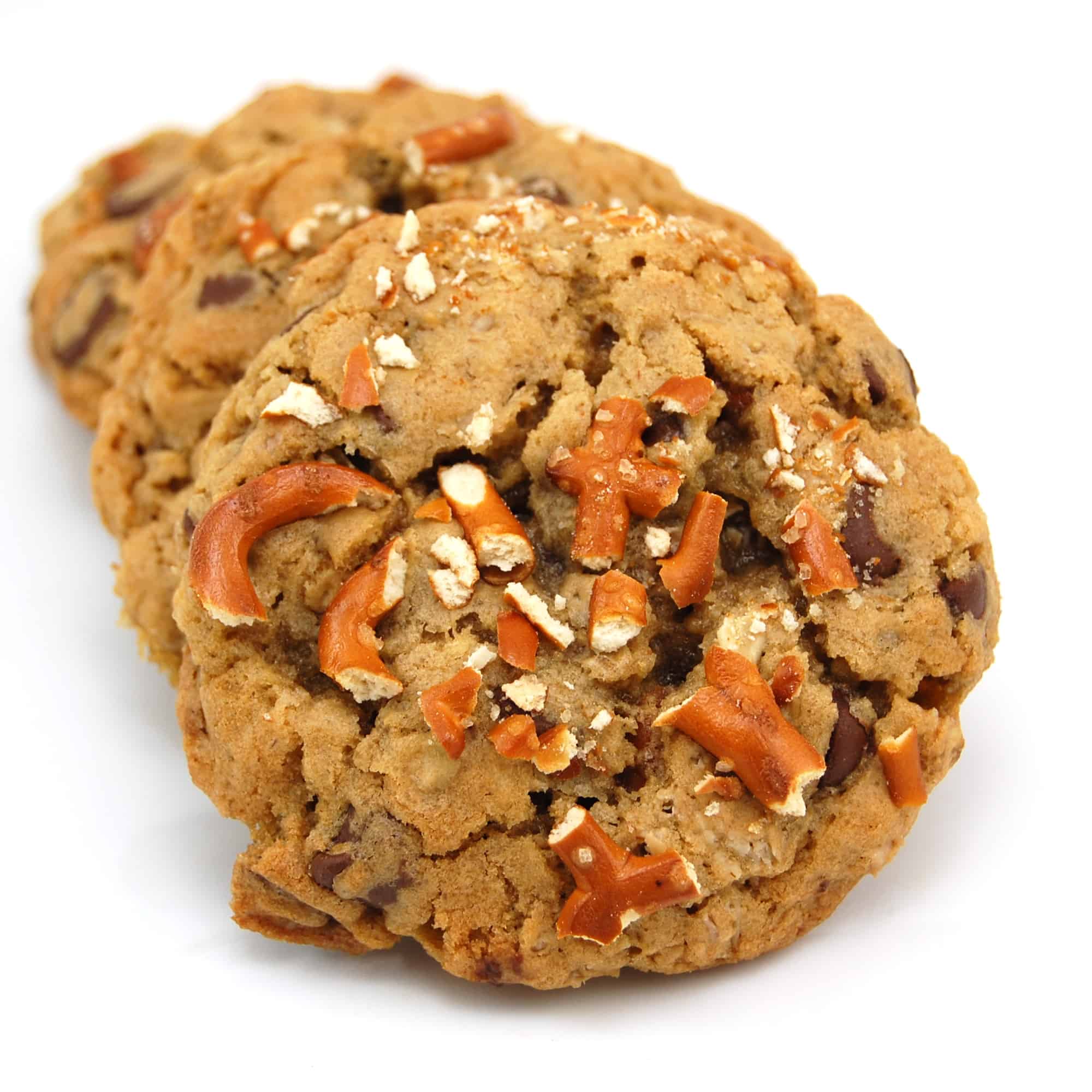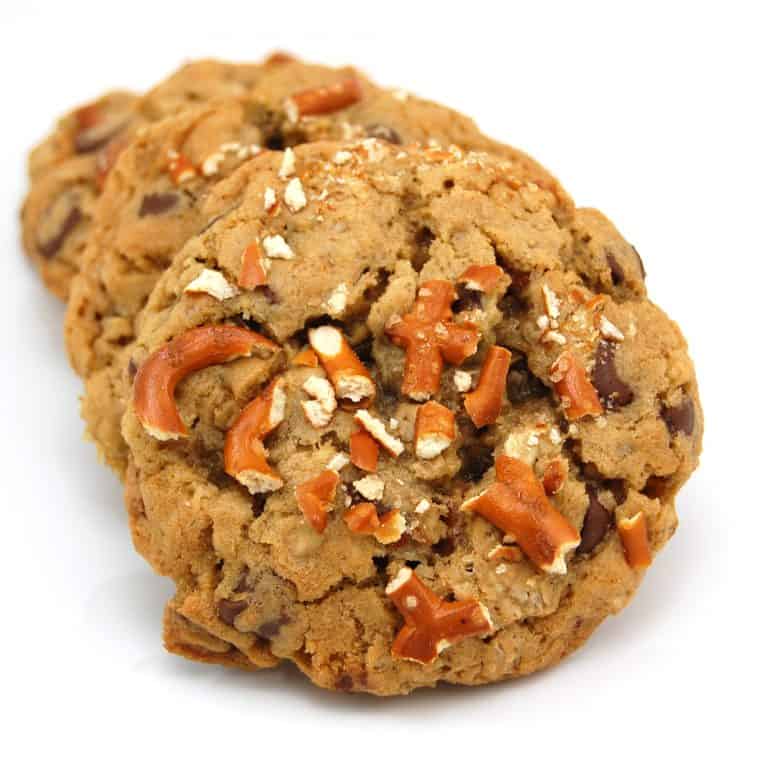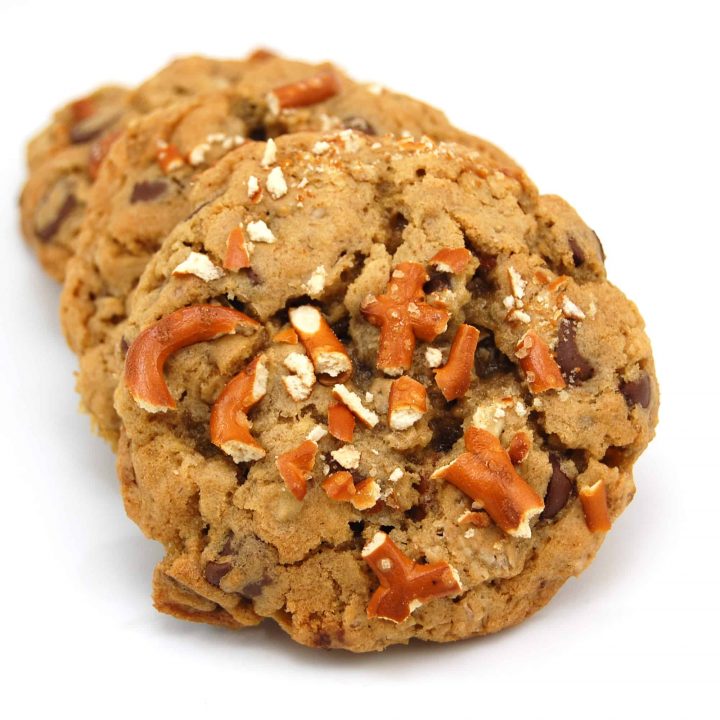 Cowboy Cookies
Ingredients
1 3/4 cup flour
1 teaspoon baking soda
1 teaspoon baking powder
1/2 teaspoon salt
2 cups rolled oats
1 teaspoon espresso powder
1/4 cup hot water
14 tablespoons (2 sticks) unsalted butter, cool but not cold, cut into 1-inch cubes*
3/4 cup granulated sugar
1 cup firmly-packed dark brown sugar
1 large egg
1 large egg yolk
1 teaspoon vanilla extract
2 cup semisweet chocolate chunks (about 12 ounces)
3/4 cup thin salty pretzels (about 1 1/2 ounces), broken into tiny pieces but not crushed into dust, divided
Instructions
In a medium bowl, whisk together the flour, baking soda, baking powder, and salt. Add the oats and stir to combine; set aside.
Dissolve the espresso powder in 1/4 cup hot water and add it to the bowl, mixing until combined; set aside.
In the bowl of a stand mixer fitted with the paddle attachment, beat the butter and sugars until smooth and creamy. Add the egg and egg yolk, beating until light and fluffy. Scrape down the sides and bottom of the bowl, add the vanilla, and beat for 5 seconds. Add the espresso mixture, mixing until combined.
Add half of the dry ingredients and mix for 15 seconds. Add the remaining dry ingredients and beat until just incorporated. Scrape down the sides and bottom of the bowl and fold in the chocolate chunks and 1/2 cup of the pretzel pieces.
Cover the bowl tightly and refrigerate the dough for at least 4 hours.
Preheat the oven to 350 degrees. Line two baking sheets with parchment paper.
Roll a heaping two-tablespoons of dough into ball and then place it on the prepared baking sheet. Repeat with the remaining dough, spacing the balls about 1 inch apart. Sprinkle the remaining pretzel pieces over the dough balls. Use the palm of your hand to gently press the dough to push the pretzel pieces into the dough.
Bake for 11-13 minutes, rotating the pans halfway through the baking time, until the edges of the cookies are golden brown or just start to darken.
Cool the cookies on the baking sheets about 10 minutes; using a wide metal spatula, transfer the cookies to a wire rack and cool to room temperature. Store in an airtight container at room temperature.
Source:
Baked Explorations