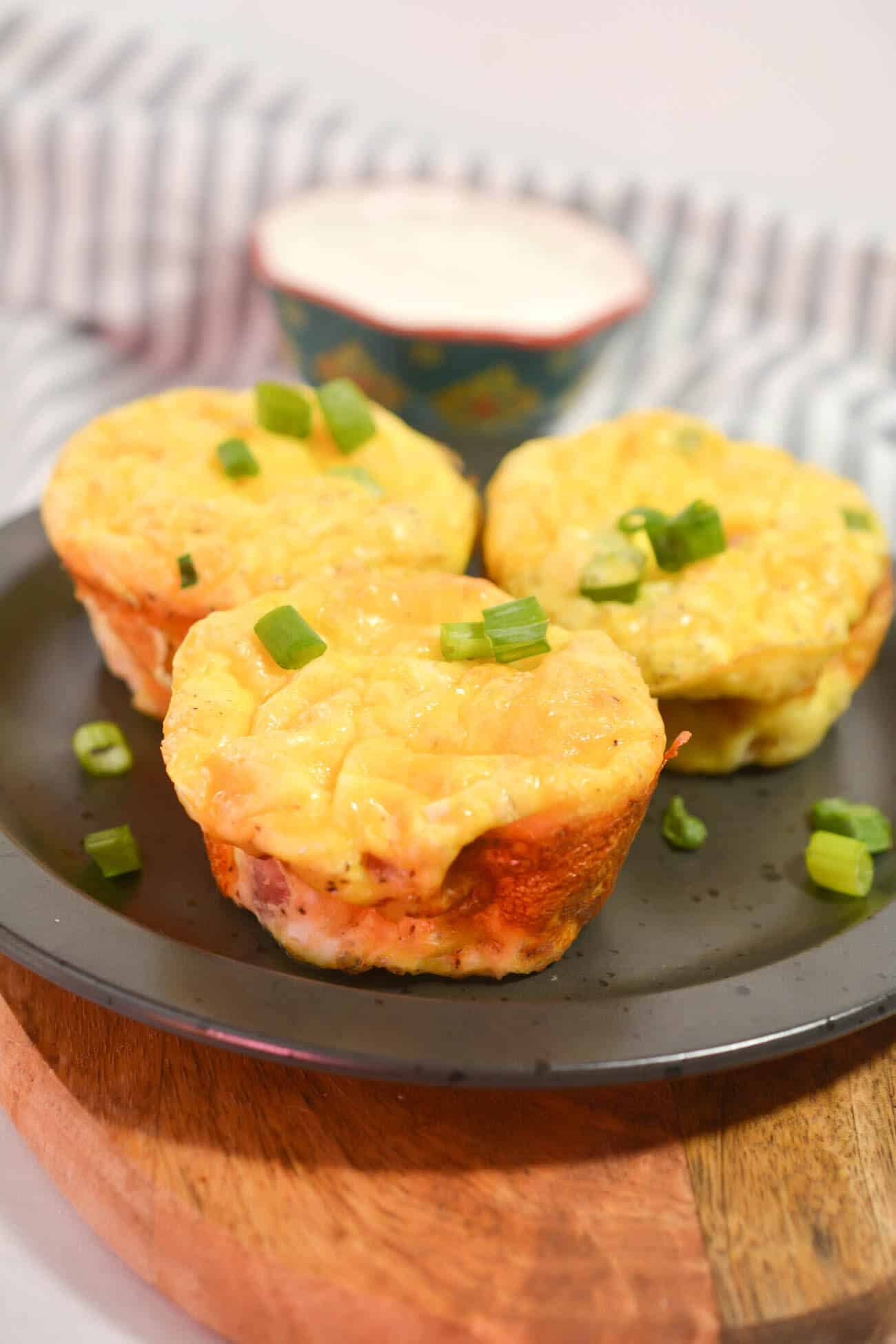 If you are looking for a delicious, easy and fast recipe to make ahead, then these Ham and Cheese Egg Muffins will be your favorite meal for breakfast, lunch or even a healthy snack that kids and adults will love!
You'll be amazed how fast this recipe is, and the best part of it? You can make it ahead to take away!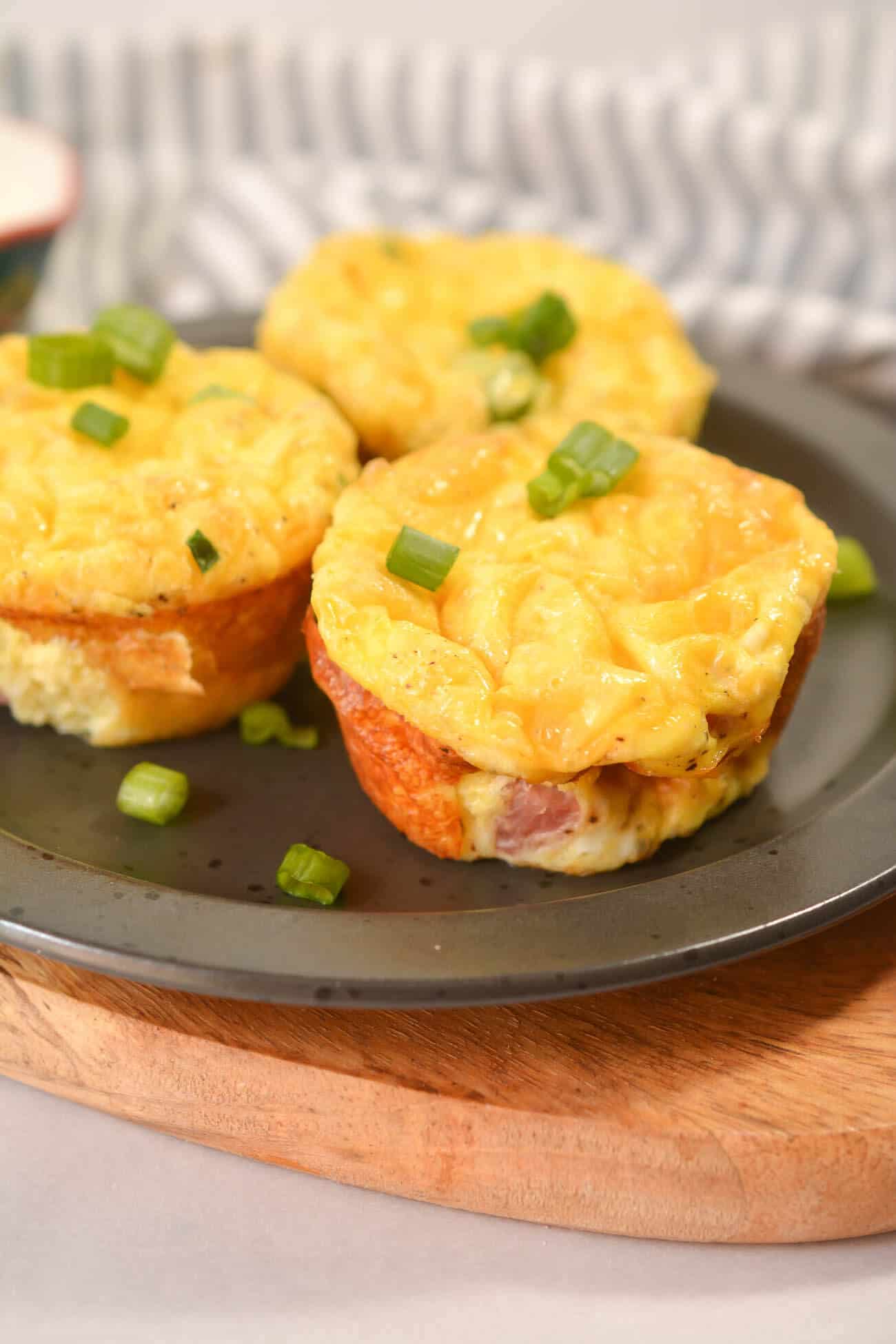 This recipe features only 6 main ingredients and salt and pepper to taste. Common recipes are used in this recipe that results in a delicious meal for all the family!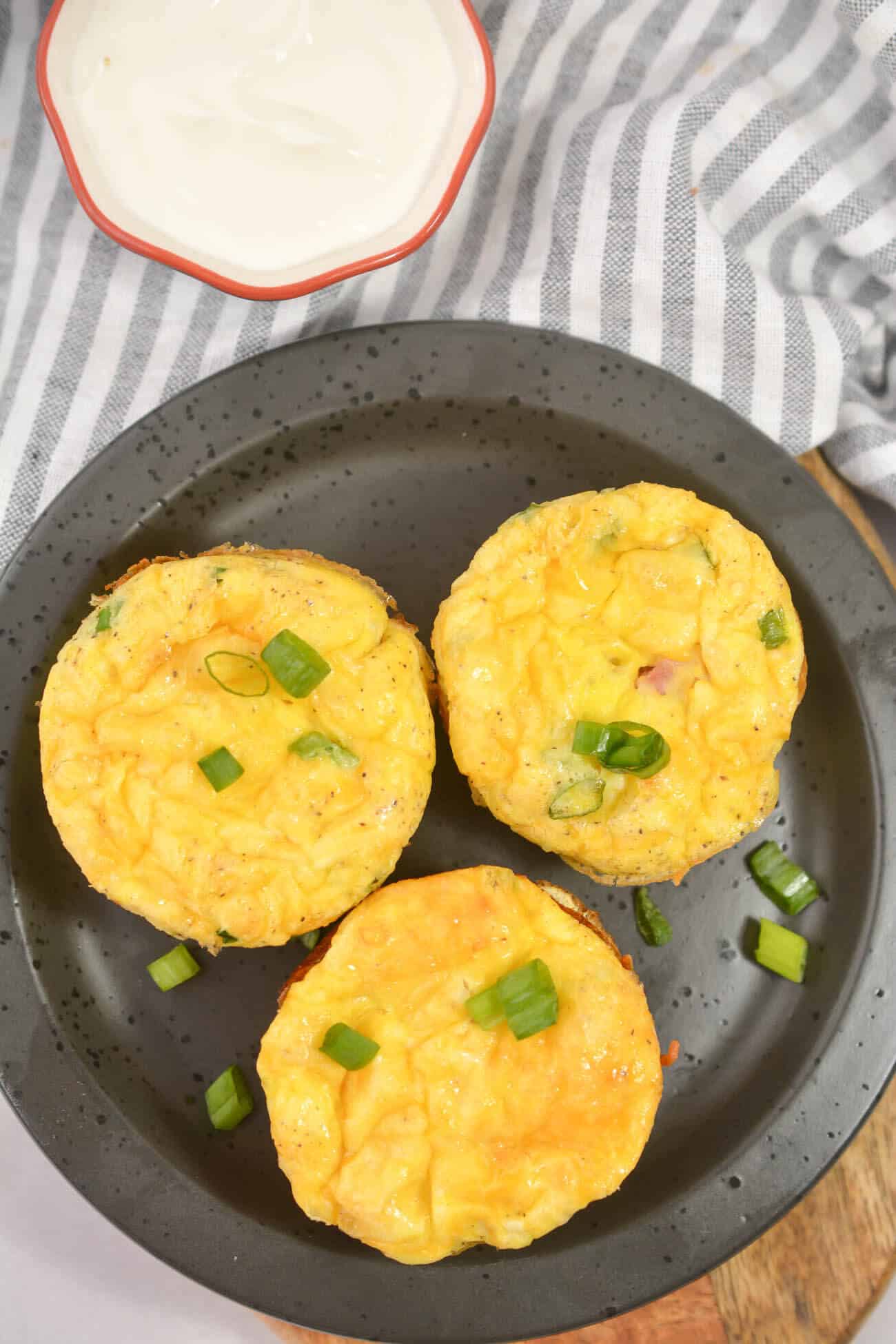 Prepare these ham and cheese egg muffins for tomorrow's lunch, for your next dinner party, or to take away for your next picnic!
Prep Time: 15 minutes | Cook Time: 30 minutes | Servings: 12
Ingredients:
12 Large Eggs
½ cup Milk
¼ tsp Garlic Powder
1 cup Shredded Cheese
6 oz Cubed Ham
¼ cup Chopped Green Onions
Salt and Pepper to Taste
Instructions:
Step 1. Spray the sections of a muffin tin with cooking spray, and preheat the oven to 350 degrees.
Step 2. In a bowl, whisk together the eggs, milk, garlic powder, and salt and pepper to taste.
a. Add 1/2 cup of milk.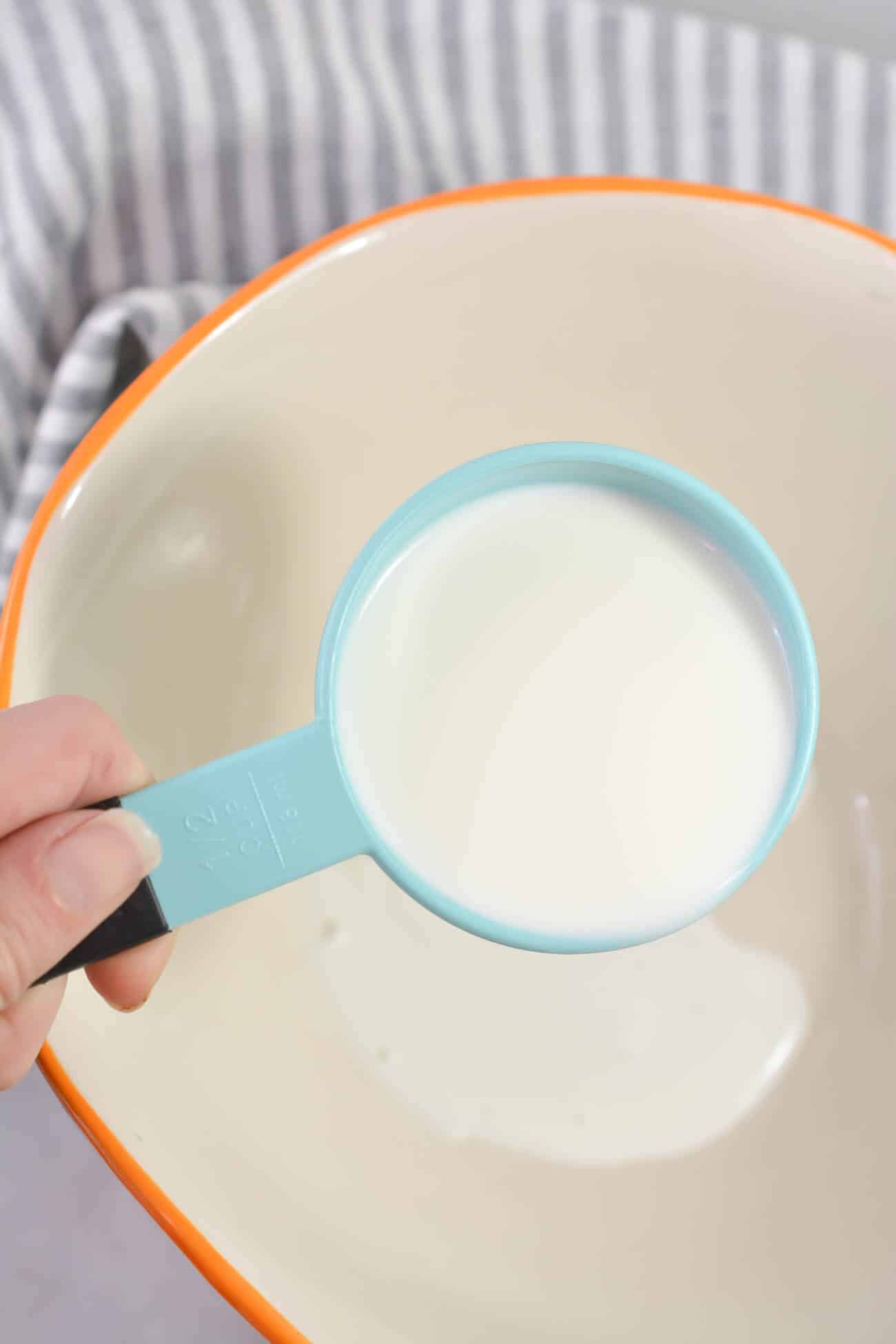 b. Add 12 eggs to the bowl.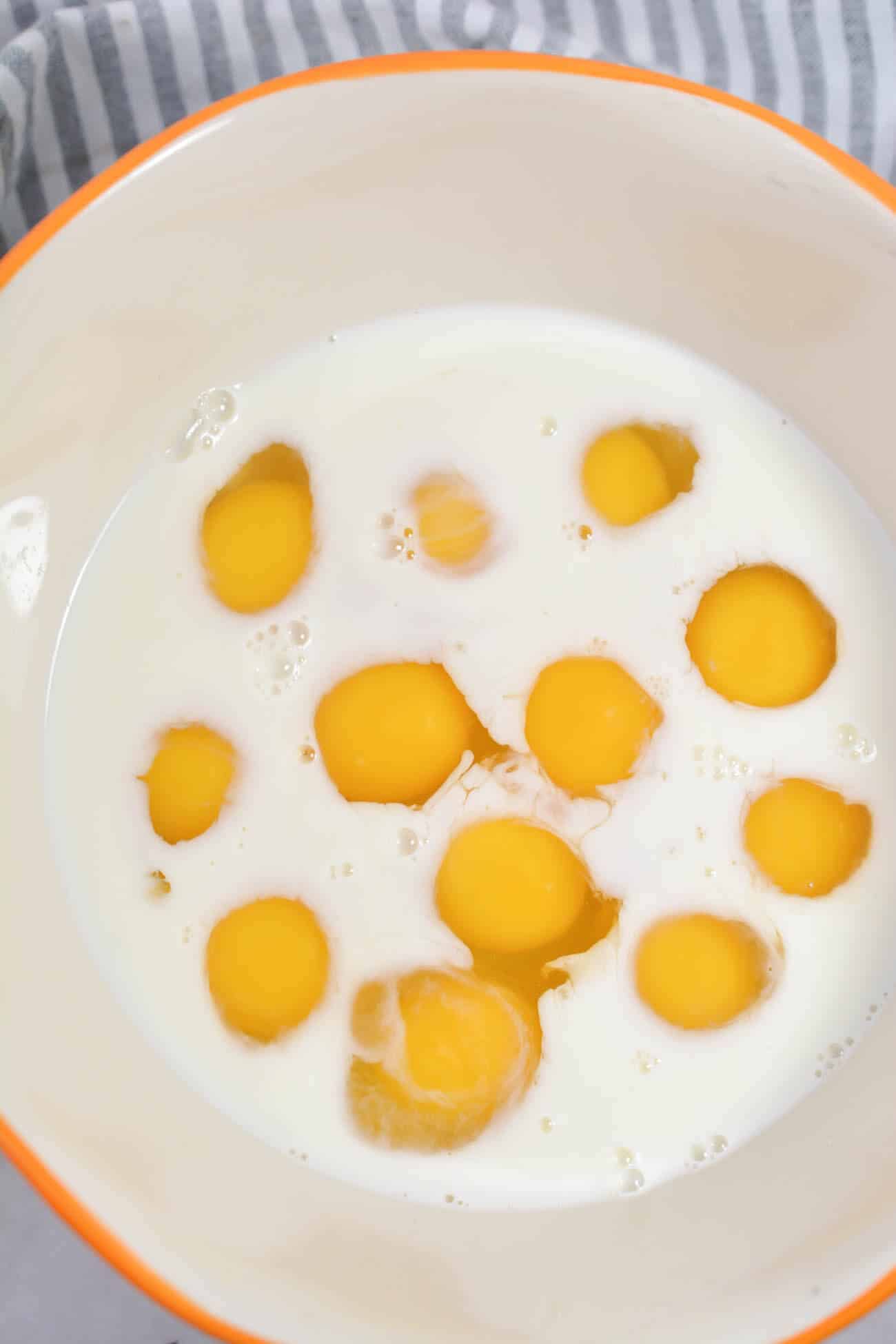 c. Add 1/4 tsp of garlic powder and salt and pepper to taste.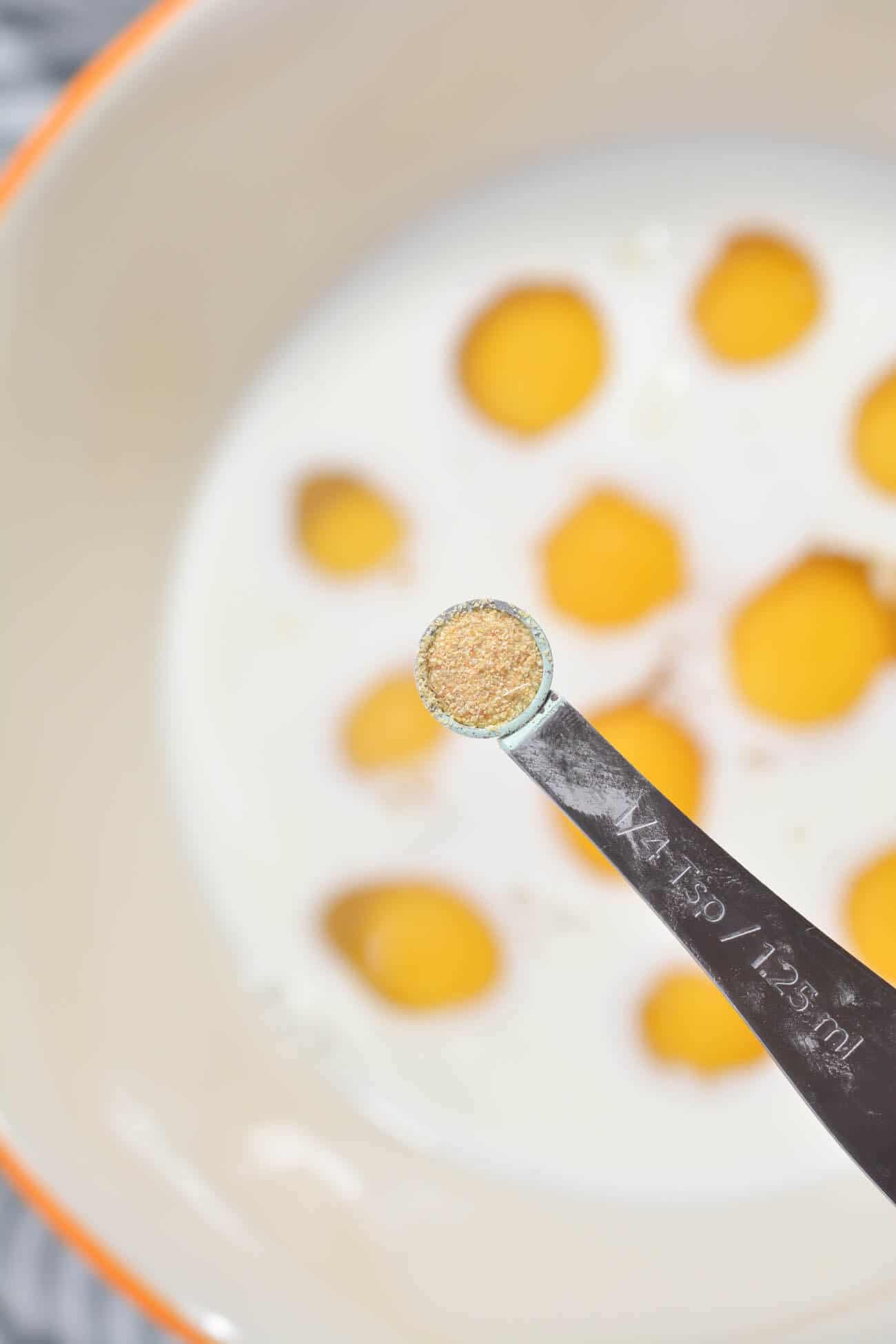 Step 3. Sprinkle the green onions, ham, and half of the cheese into the bottom of the muffin tin sections.
a. Add the green onions at the bottom.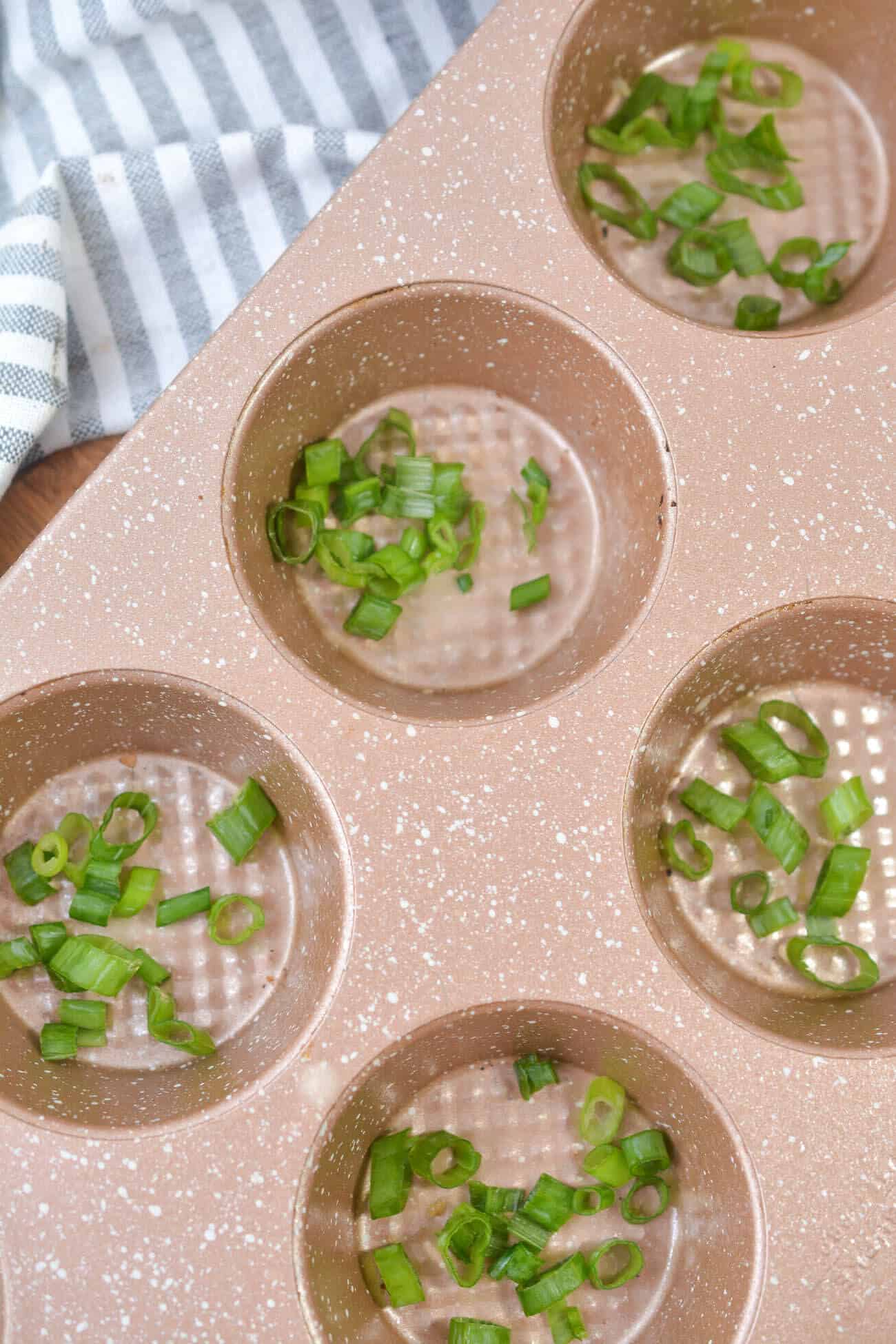 b. Then add the cubed ham.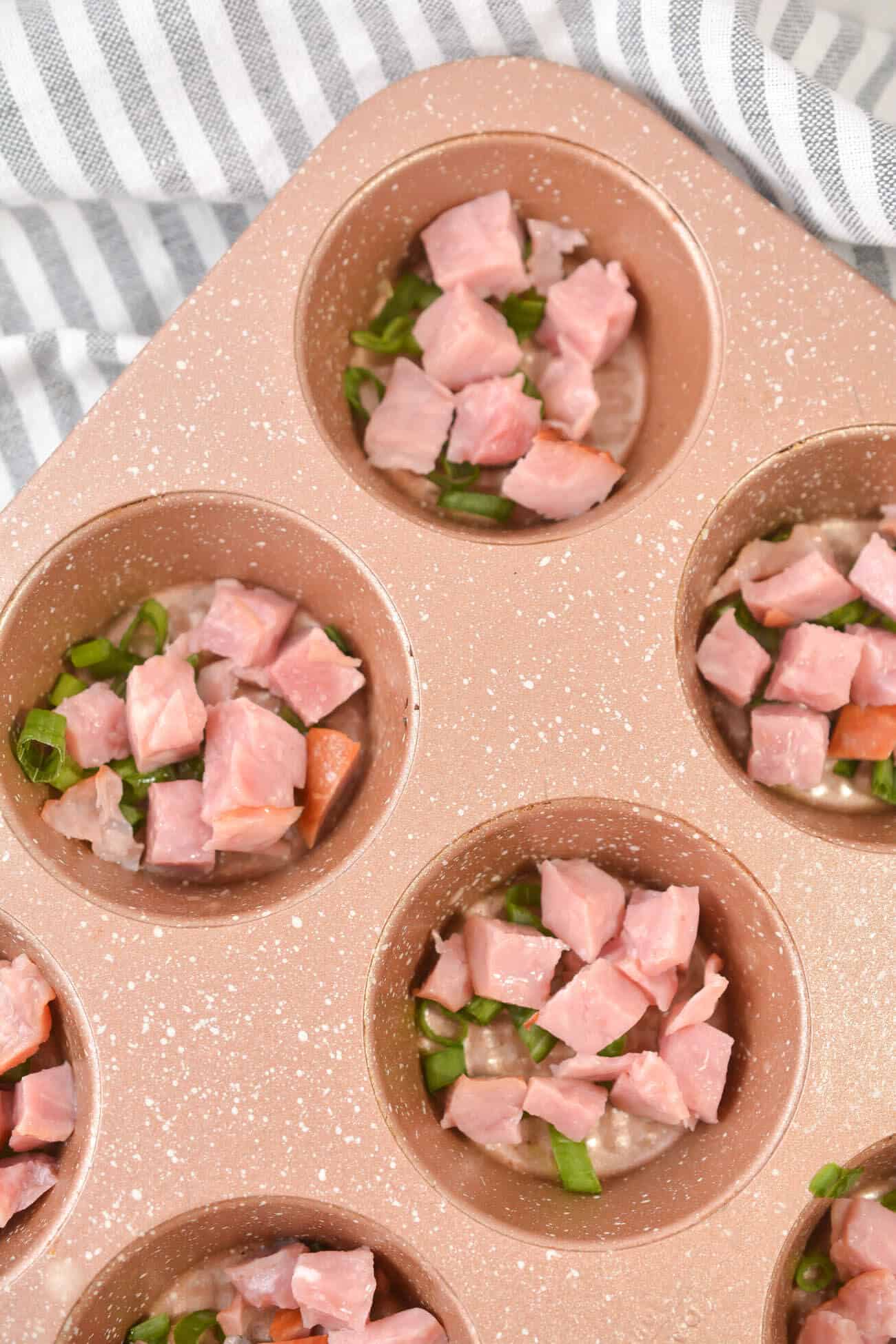 c. Then add half of the shredded cheese.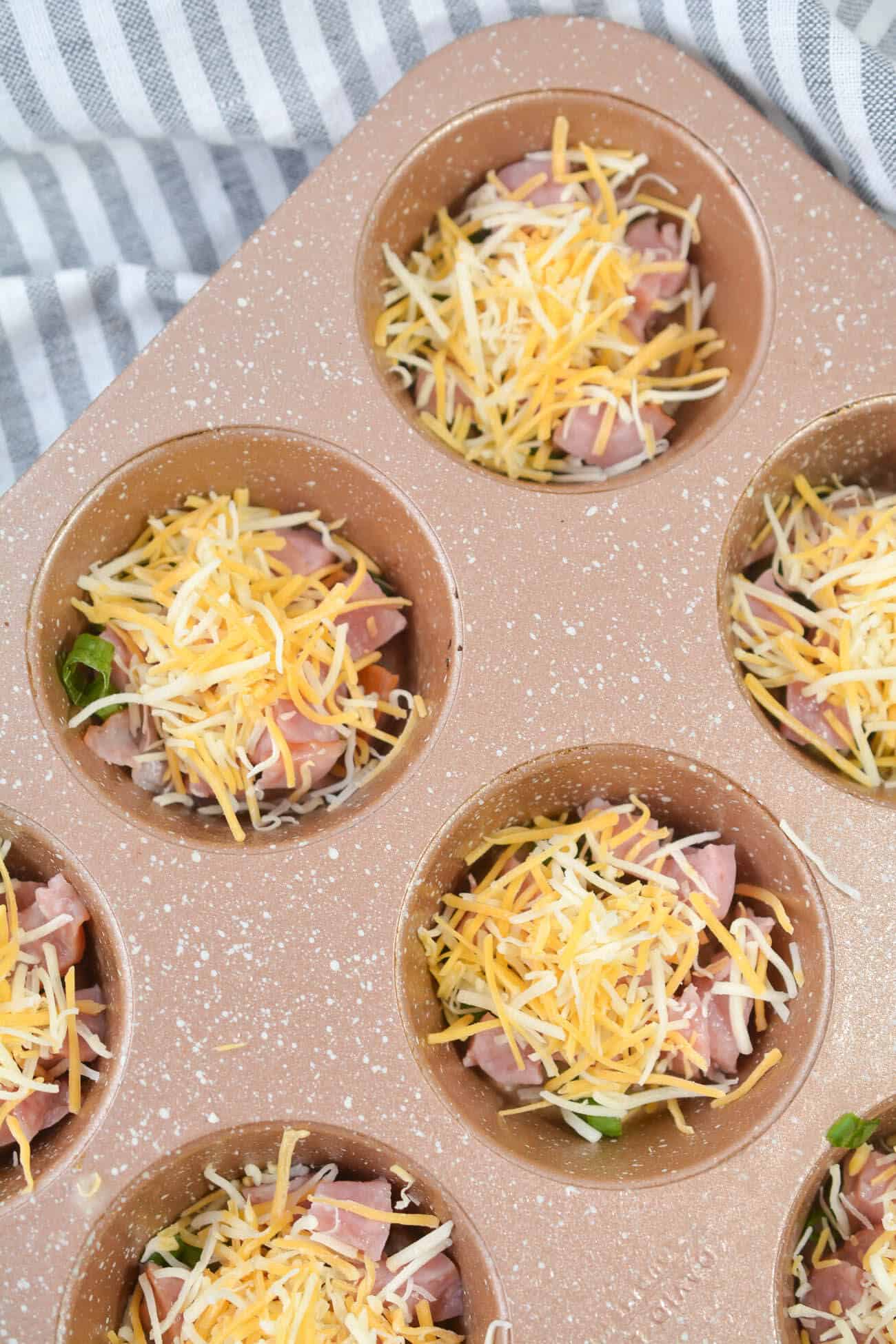 Step 4. Pour the egg mixture into the sections of the muffin tin, filling them almost to the top.
Step 5. Sprinkle the egg cups with the remaining cheese.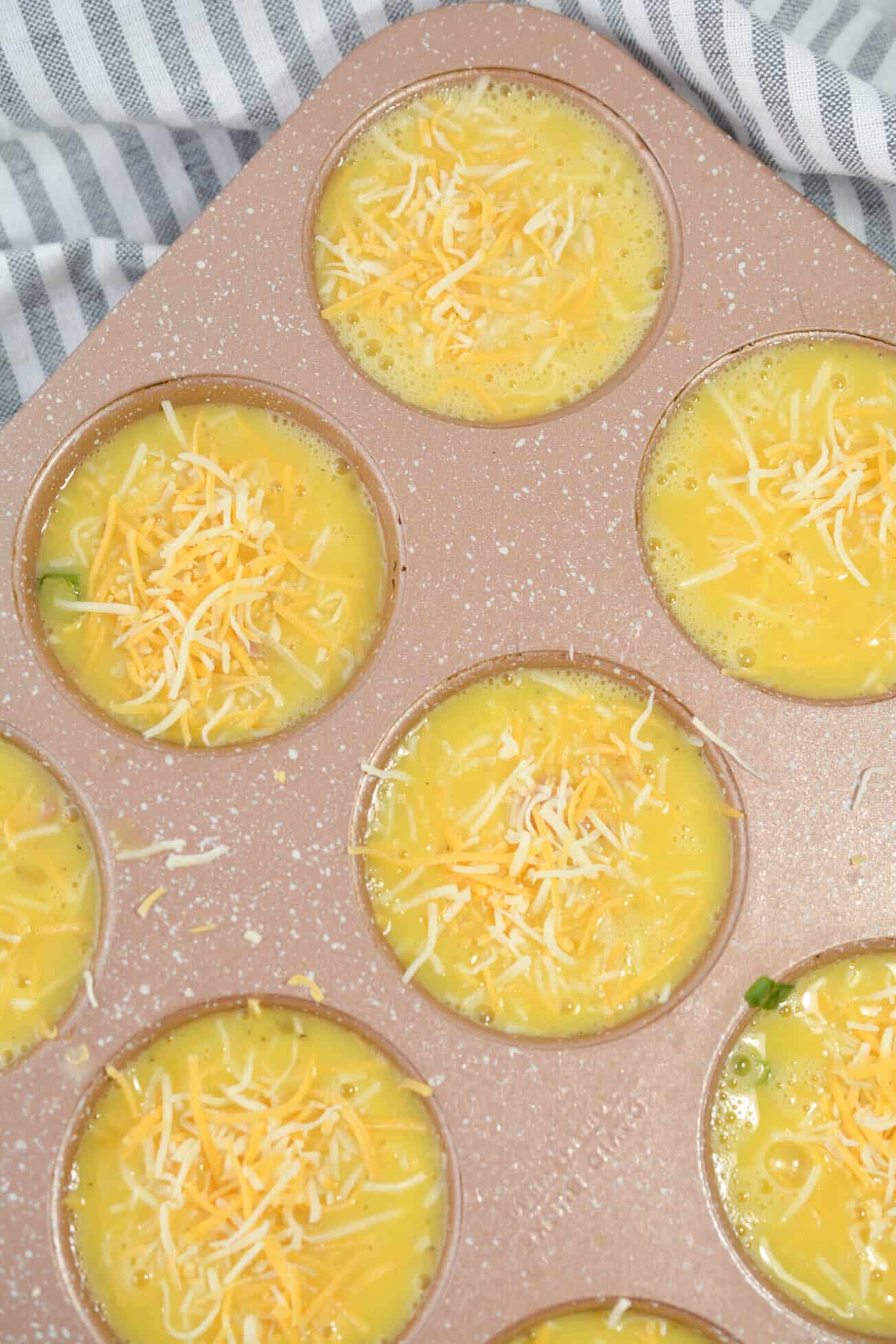 Step 6. Bake for 30 minutes. Then, remove from the oven and let it cool for at least 10 minutes before serving. Enjoy! ♥
Pin this recipe on Pinterest for later 🙂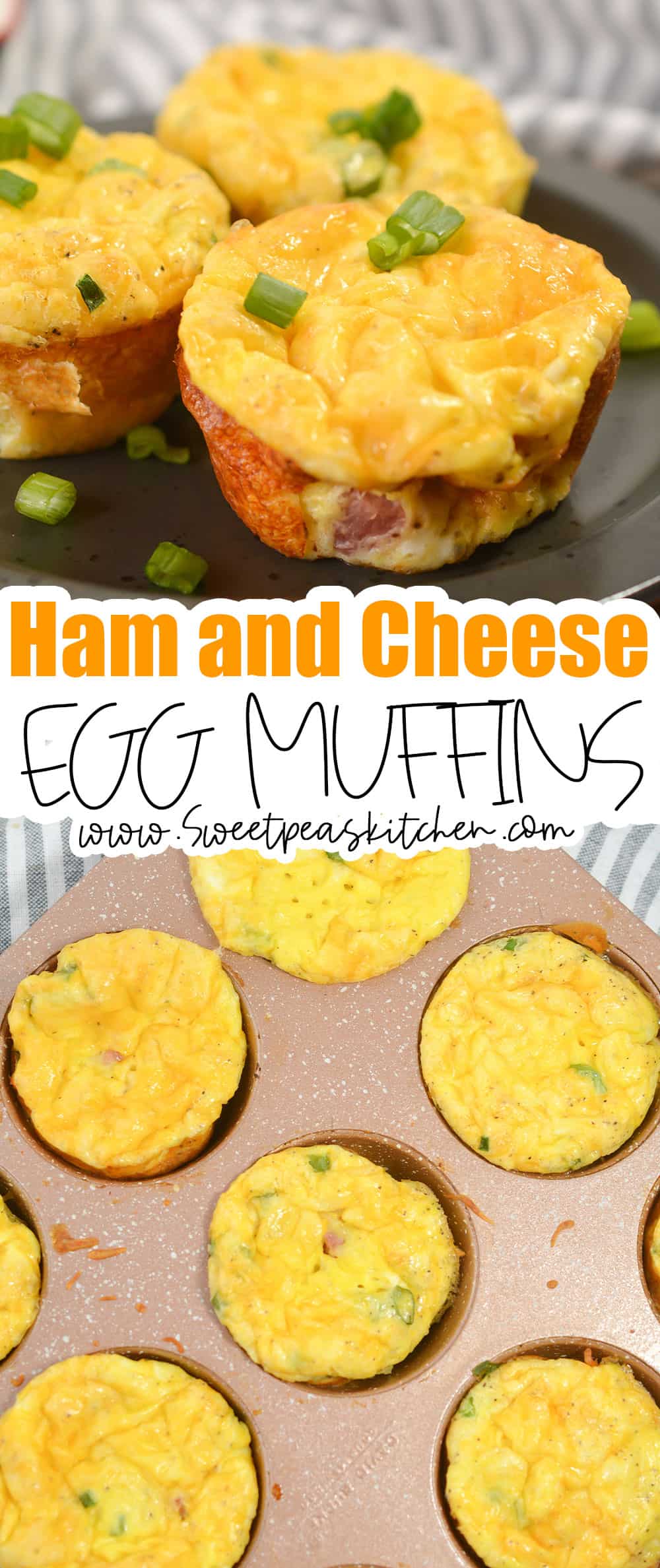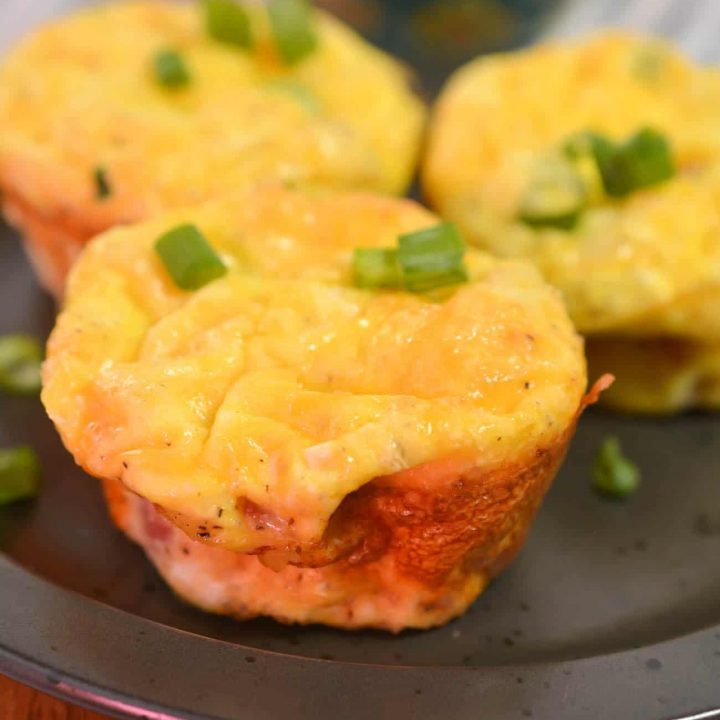 Ham and Cheese Egg Muffins
Ingredients
12 Large Eggs
½ cup Milk
¼ tsp Garlic Powder
1 cup Shredded Cheese
6 oz Cubed Ham
¼ cup Chopped Green Onions
Salt and Pepper to Taste
Instructions
Spray the sections of a muffin tin with cooking spray, and preheat the oven to 350 degrees.
In a bowl, whisk together the eggs, milk, garlic powder, and salt and pepper to taste.
Sprinkle the green onions, ham, and half of the cheese into the bottom of the muffin tin sections.
Pour the egg mixture into the sections of the muffin tin, filling them almost to the top.
Sprinkle the egg cups with the remaining cheese.
Bake for 30 minutes. Then, remove from the oven and let it cool for at least 10 minutes before serving.
Enjoy! ♥
Nutrition Information:
Yield:

12
Serving Size:

1
Amount Per Serving:
Calories:

135
Total Fat:

9g
Saturated Fat:

4g
Trans Fat:

0g
Unsaturated Fat:

4g
Cholesterol:

205mg
Sodium:

301mg
Carbohydrates:

2g
Fiber:

0g
Sugar:

1g
Protein:

12g