Craving the flavor of the iconic Baltimore Berger Cookies? Now you can make Homemade Baltimore Berger Cookies in the comfort of your own home. I am a fan of copycat recipes, and these Berger cookies are seriously out of this world. They taste fantastic, look beautiful, and crowds of hungry people gobble them up!
Scroll to bottom for printable recipe card.
Baltimore Berger Cookies Recipe
When you take that first bite of these cake-like cookies, you are summoned to take more and more! The thick chocolate frosting is so good you'll want to shovel it in your mouth by the spoonful…Okay, maybe that's just me! Ha! Either way, these cookies are something that took some time to figure out how to get the recipe just right. Great news…I finally figured it out, so I knew that I wanted to share it with you all first.

Baking cookies is something I do for fun. Not just because of the obvious reason that I love to eat cookies either. I bake to relax and to make a neighbor or friend smile when I take them a fresh batch. Wrap them in a lovely box and tie on a bow to give them as gifts, and everyone will be thankful. Or keep them all for yourself and enjoy!
What is a Berger Cookie?
A Berger cookie is similar to a shortbread cookie with a luscious thick chocolate icing. They are very well known in Baltimore and have even won awards for how delicious they are. Everyone who lives in Baltimore is lucky to eat these cookies on a regular basis. If you ever get the chance to eat them from there, you really need to!
My recipe for Baltimore Berger cookies is very close to the original. You probably won't even be able to notice a difference because they are so close.
How Many Calories Are in a Berger Cookie?
Berger cookies have around 140 calories per cookie. The nutritional information can vary greatly depending on the ingredients you use and how many calories are in those ingredients. You'll need to add up all the calories for the total amount of ingredients and divide that number by the total amount of cookies you made in a batch. That will give you the exact number for your homemade Berger cookies.

Do I Have to Refrigerate Berger Cookies?
It's not required to refrigerate these Berger cookies. They are great left at room temperature and will last 3-4 days as long as they are stored in an airtight bag or container. It's important to make sure they are kept away from things like sunlight or other heat sources. You can refrigerate the Berger cookies if you want to, and they taste great cold. They will last around the same amount of time when chilled.
Ingredients
You only need 11 ingredients total to make the cookies and the homemade chocolate frosting. When you taste them, you will think that it took way more effort than it actually does to make them!
Cake flour
Baking powder
Salt
Unsalted butter – Let the butter sit at room temperature until it softens.
Granulated sugar
Egg white – You just need the egg white, not the entire egg.
Heavy cream
Vanilla extract
Frosting:
Milk chocolate chips
Heavy cream
Salt
Cocoa powder
Powdered sugar
Vanilla extract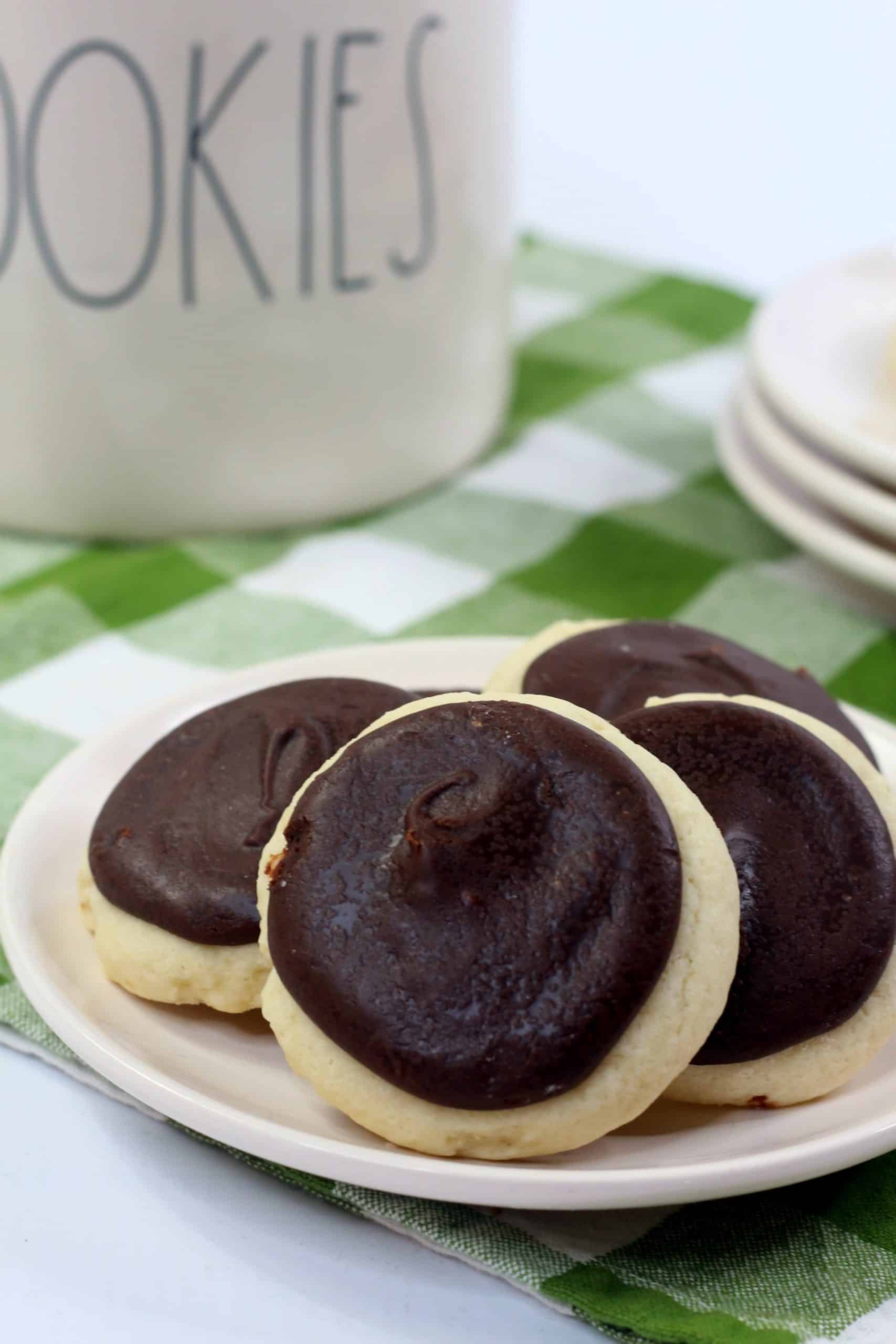 How to Make Baltimore Berger Cookies
I think you are going to love how easy homemade Baltimore Berger cookies are to make. You don't have to work for hours and hours to make them come together. See how easy these steps are below:
First Step: Start off by warming the oven to 350 degrees F.
Second Step: Add a piece of parchment paper to two different cookie sheets. You can also use a silicone baking mat instead if you want.
Third Step: Mix the baking powder, flour, and salt in a medium sized bowl using a whisk and set aside.
Fourth Step: Add the butter and sugar together and beat with an electric mixer. Use medium or high speed until it becomes fluffy and pale in color.
Fifth Step: Beat in the egg white, heavy cream, and vanilla until it's combined.
Sixth Step: Turn the speed to low, then add in the four mixture slowly 1/3 at a time. Mix and scrape down the bowl whenever needed.
Seventh Step: Roll 1 tablespoon of cookie dough at a time and roll it into a ball. Place the dough balls on the cookies sheets keeping them at least 2 inches apart.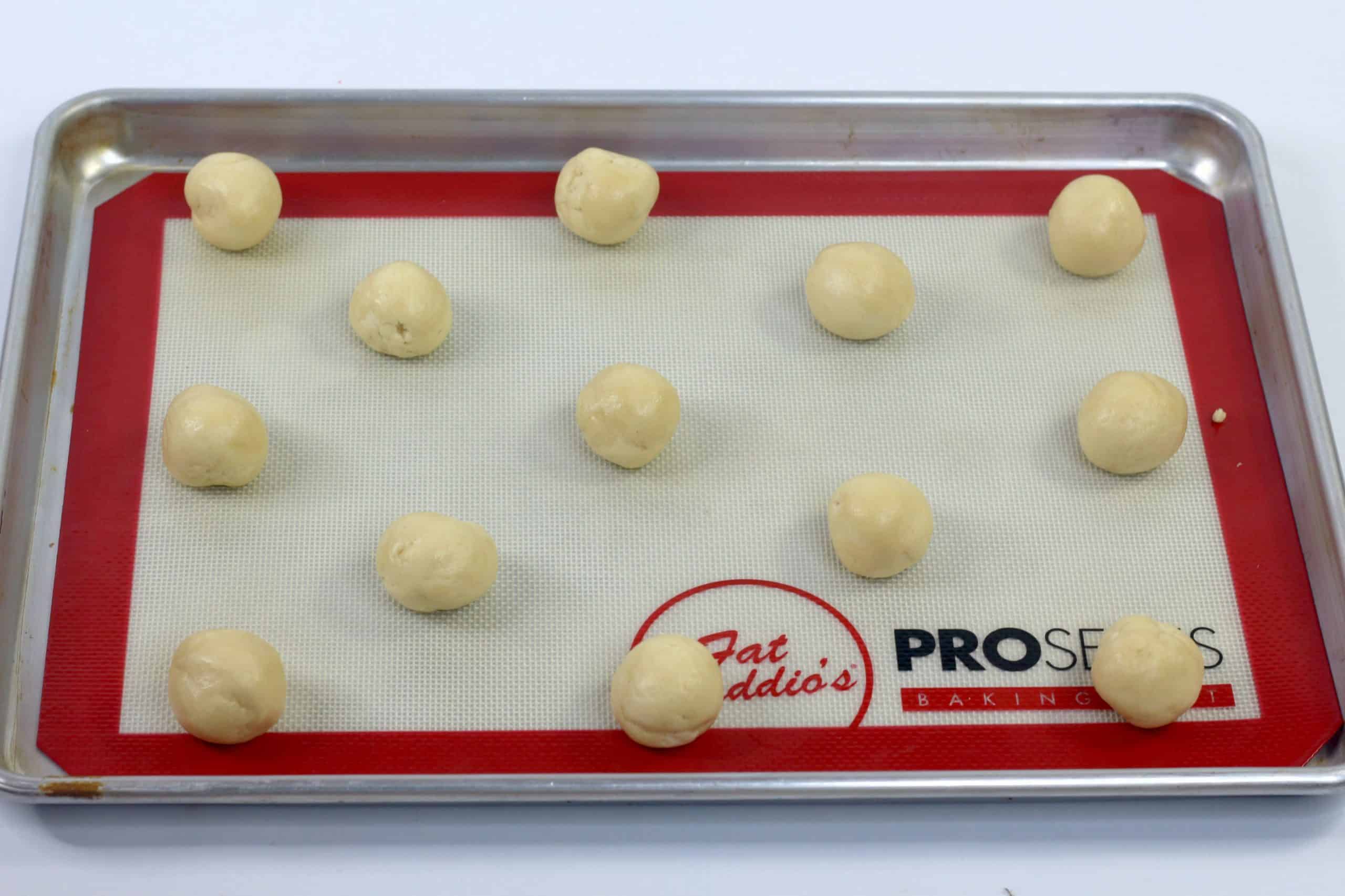 Eighth Step: Using your hand, lightly press down on the tops of each of the cookie balls.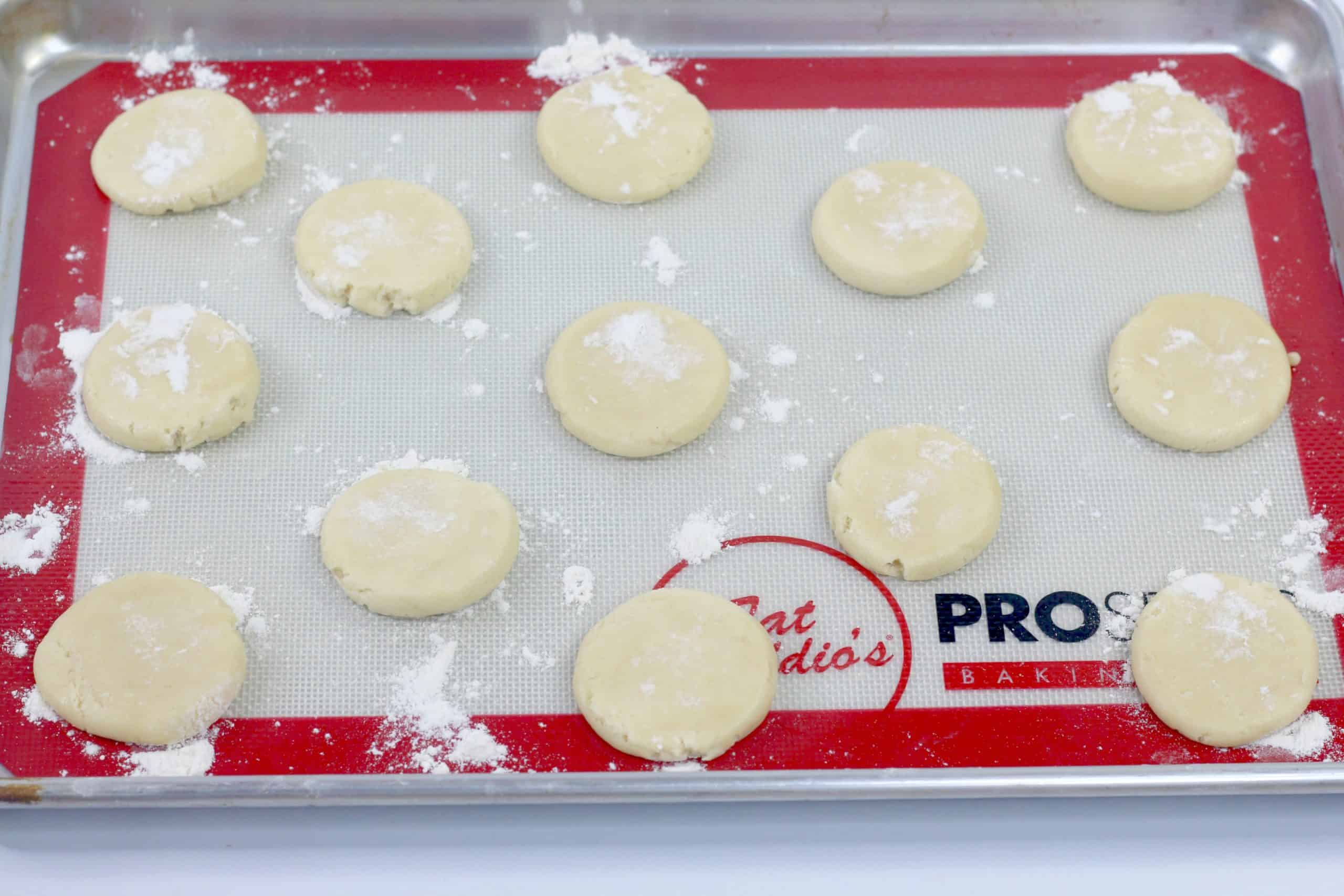 Ninth Step: Bake the cookies for 8-10 minutes or until they are slightly brown around the edges. Make sure to turn the baking sheet halfway through to ensure they cook evenly.
Tenth Step: Remove the cookies from the oven and let them finish cooling on the cookie sheet.
Eleventh Step: Mix together the chocolate chips, heavy cream, and salt into a large bowl.
Twelfth Step: Use your microwave to melt the chocolate and stir until melted.
Thirteenth Step: Mix the cocoa powder, powdered sugar, and vanilla into the chocolate. Mix until smooth. The texture of the frosting should be thick and similar to brownie batter.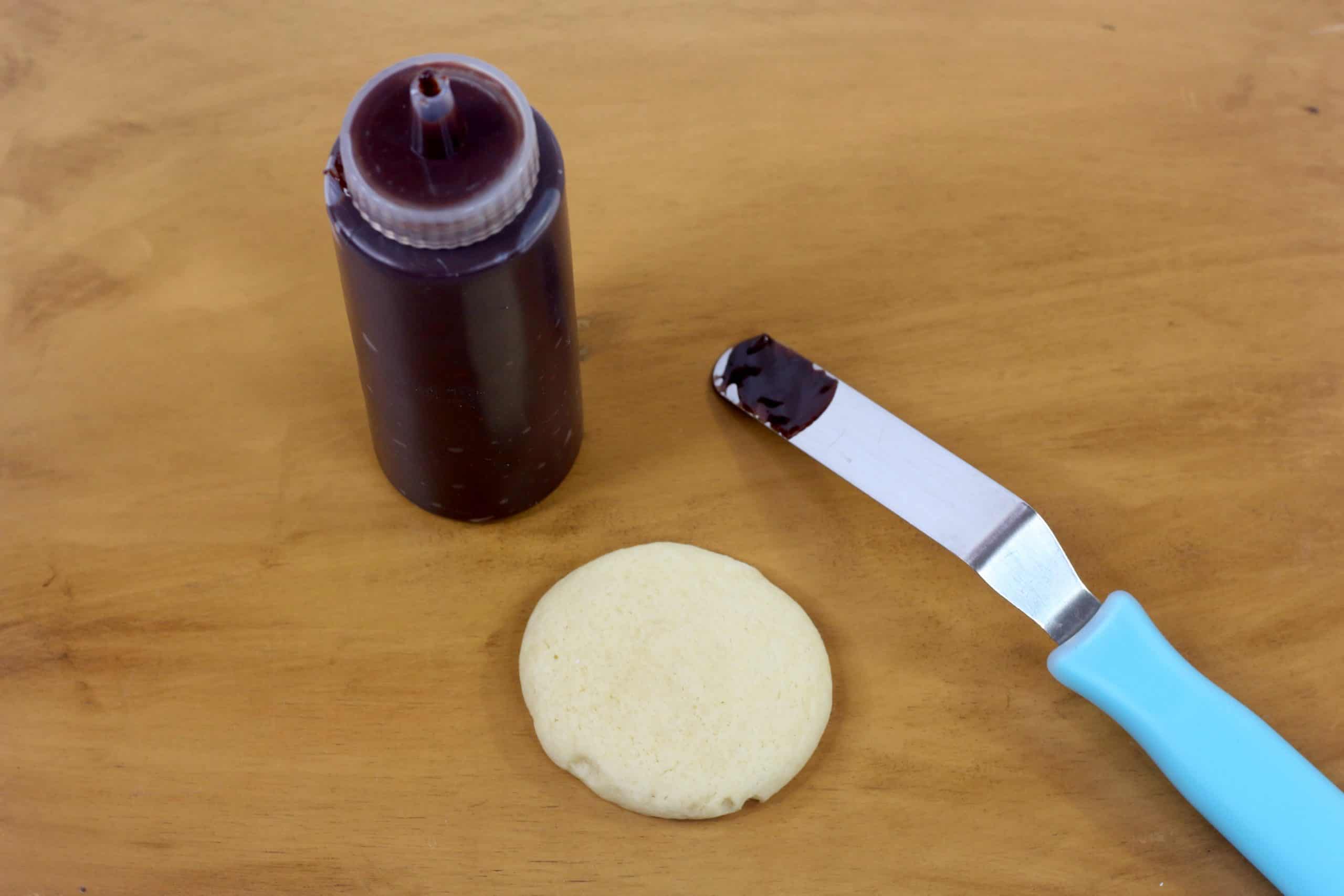 Fourteenth Step: Turn the cookies upside down on the cookie sheets.
Fifteenth Step: Add 2 tablespoons of chocolate frosting on the flat sides of each cookie, so it forms a mound.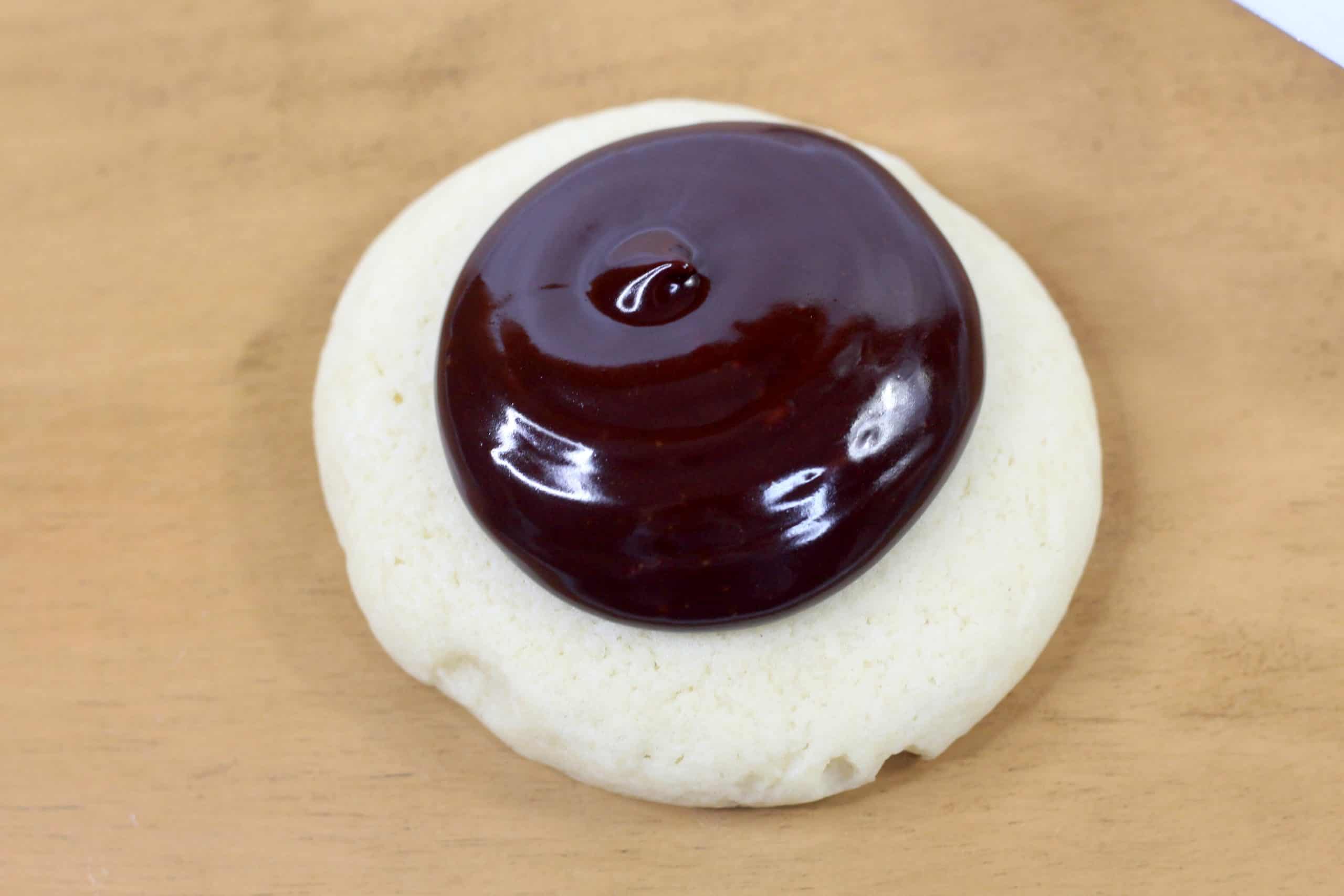 Sixteenth Step: Let the cookies set up for around 3 hours before serving.
Seventeenth Step: Store the cookies in a container that is airtight, and they will last around 3 days.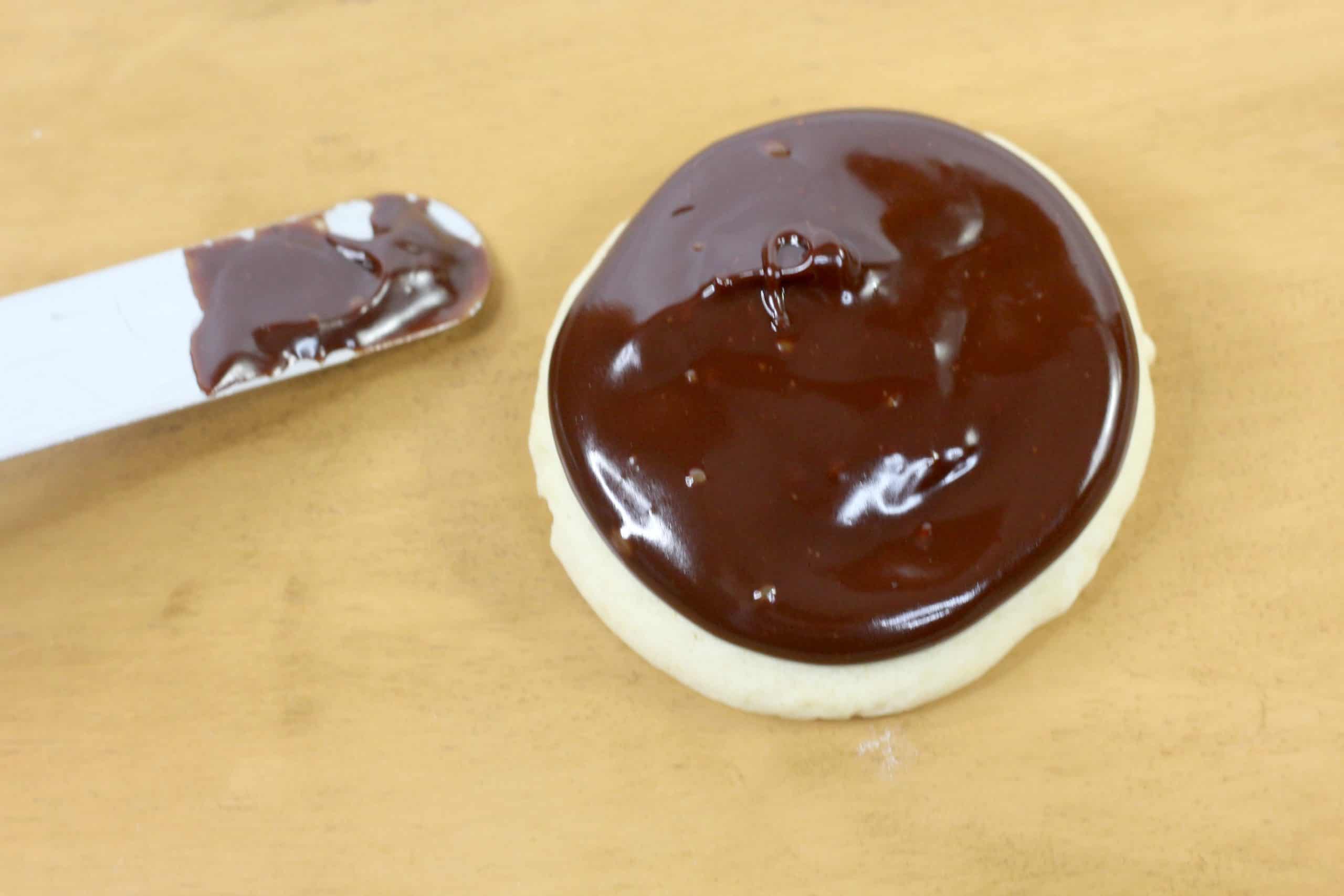 Now, remember to save this recipe on Pinterest for later 🙂

Pin this recipe now to remember it later
Homemade Baltimore Berger Cookies
Craving the flavor of the iconic Baltimore Berger Cookies? Now you can make Homemade Baltimore Berger Cookies in the comfort of your own home.
Ingredients
1/2

C

unsalted butter

,

at room temperature

1 1/2

TSP

vanilla extract
Frosting:
1 1/2

TSP

vanilla extract
Want to save this recipe? Enter your email below and we'll send the recipe straight to your inbox!
NOTE: By saving this recipe, you agree to join our weekly recipes newsletter.
Instructions
Preheat oven to 350 degrees

Line two baking sheets with parchment paper or silicone baking mats

In a medium bowl, whisk together flour, baking powder, and salt; set aside

Using an electric mixer, beat the butter and sugar on medium-high speed until pale and fluffy, about 3 minutes

Add the egg white, heavy cream, and vanilla, and beat until combined

Reduce speed to low and add flour mixture in three additions, mixing until incorporated, scraping down the bowl as needed

Working with 1 heaping tablespoon of dough at a time, roll into balls and space 2 inches a part on the prepared baking sheets

Using your hands, press down the tops of the balls slightly

Bake until the cookies are just beginning to brown around the edges, 8 to 10 minutes, rotating the sheet halfway through baking

Let the cookies cool completely on the baking sheet

Once the cookies have cooled, combine the chocolate chips, heavy cream, and salt in a large bowl

Microwave the chocolate mixture at 50 percent power, stirring occasionally, until melted and smooth, 1 to 3 minutes

Whisk the cocoa powder, powdered sugar, and vanilla into the chocolate mixture until smooth, the frosting should the texture of thick brownie batter and register about 95 degrees.

Turn the cookies over on the baking sheets

Spoon 2 tablespoons of frosting over the flat side of each cookie to form a mound

Let the cookies sit at room temperature until the frosting is set, about 3 hours

The cookies can be stored in an airtight container at room temperature for up to 3 days
Follow me on Pinterest for daily delicious recipes!
These decadent cookies are wonderful for pretty much every occasion you can think of. Try some of these other scrumptious cookies for all your events and get-togethers.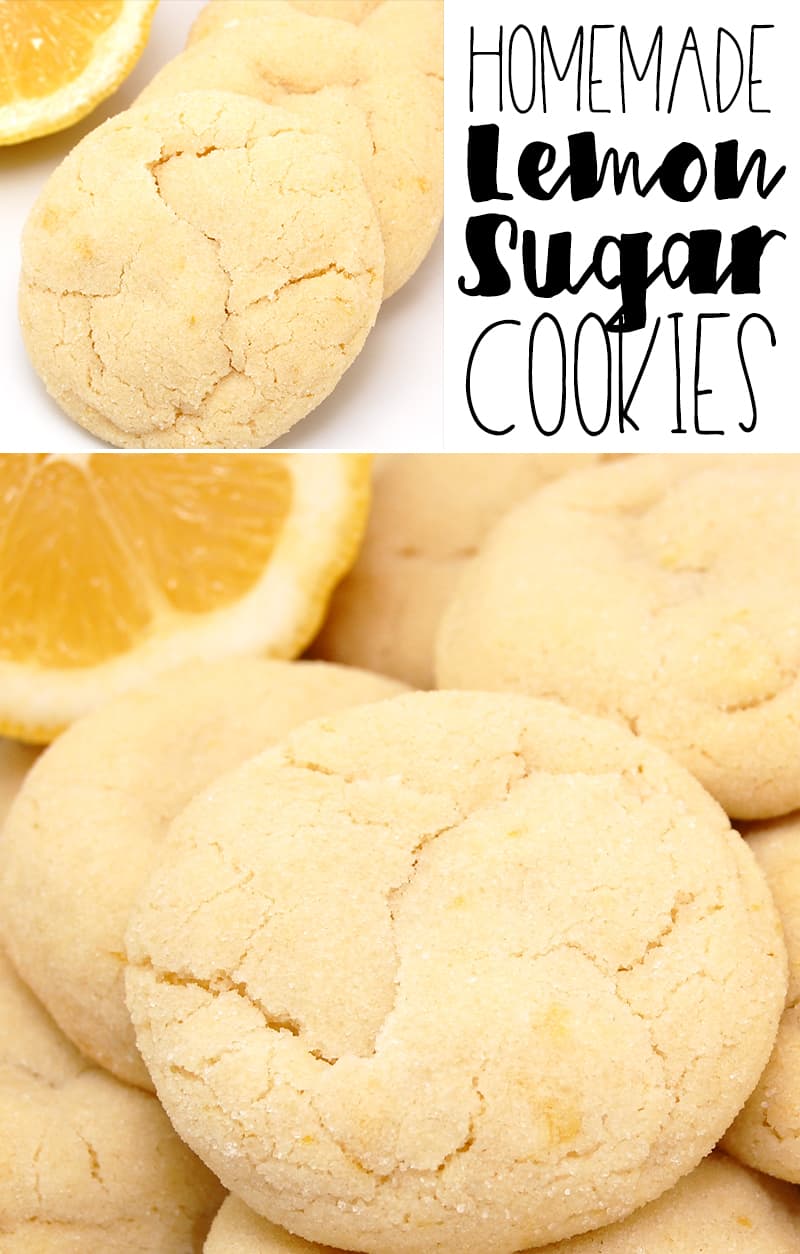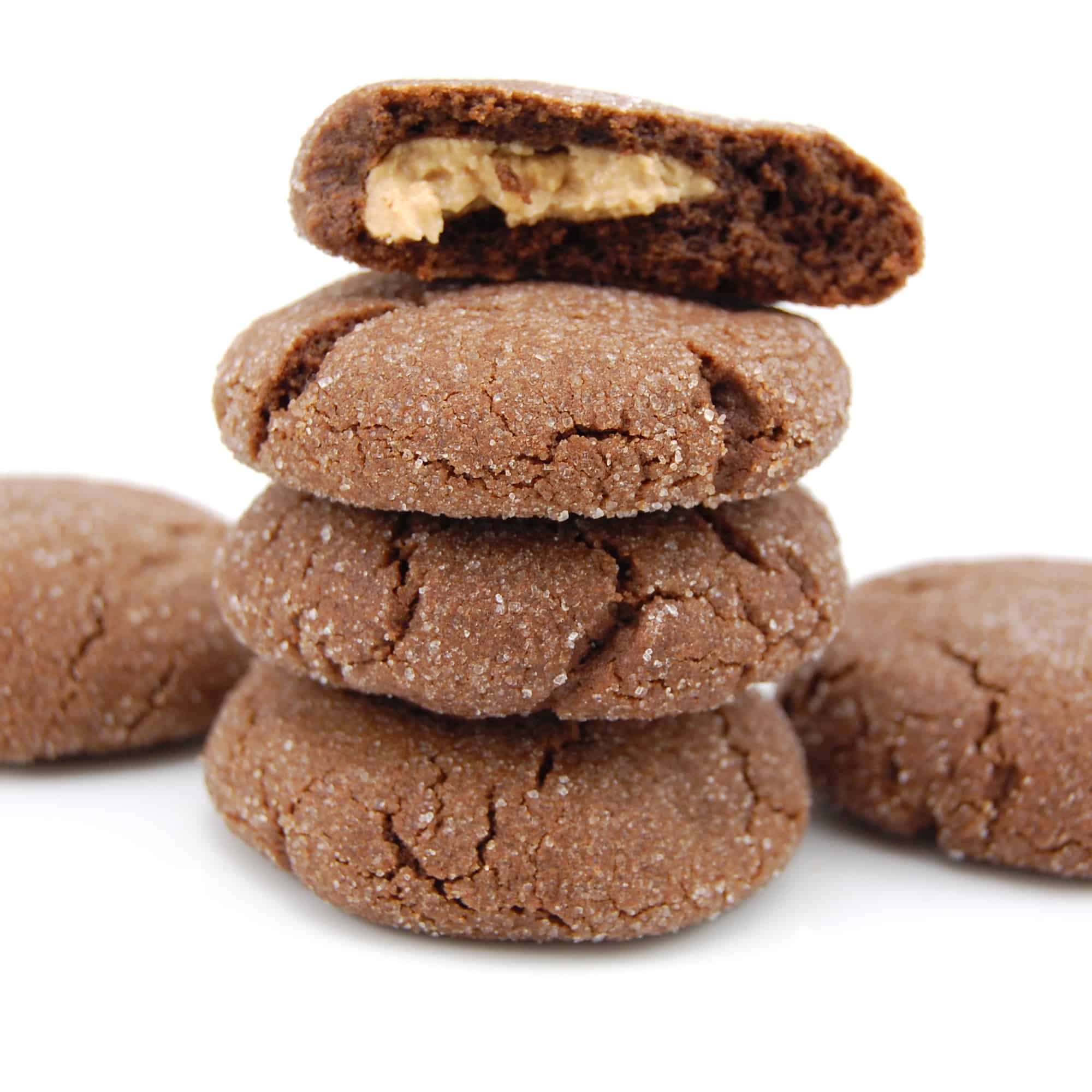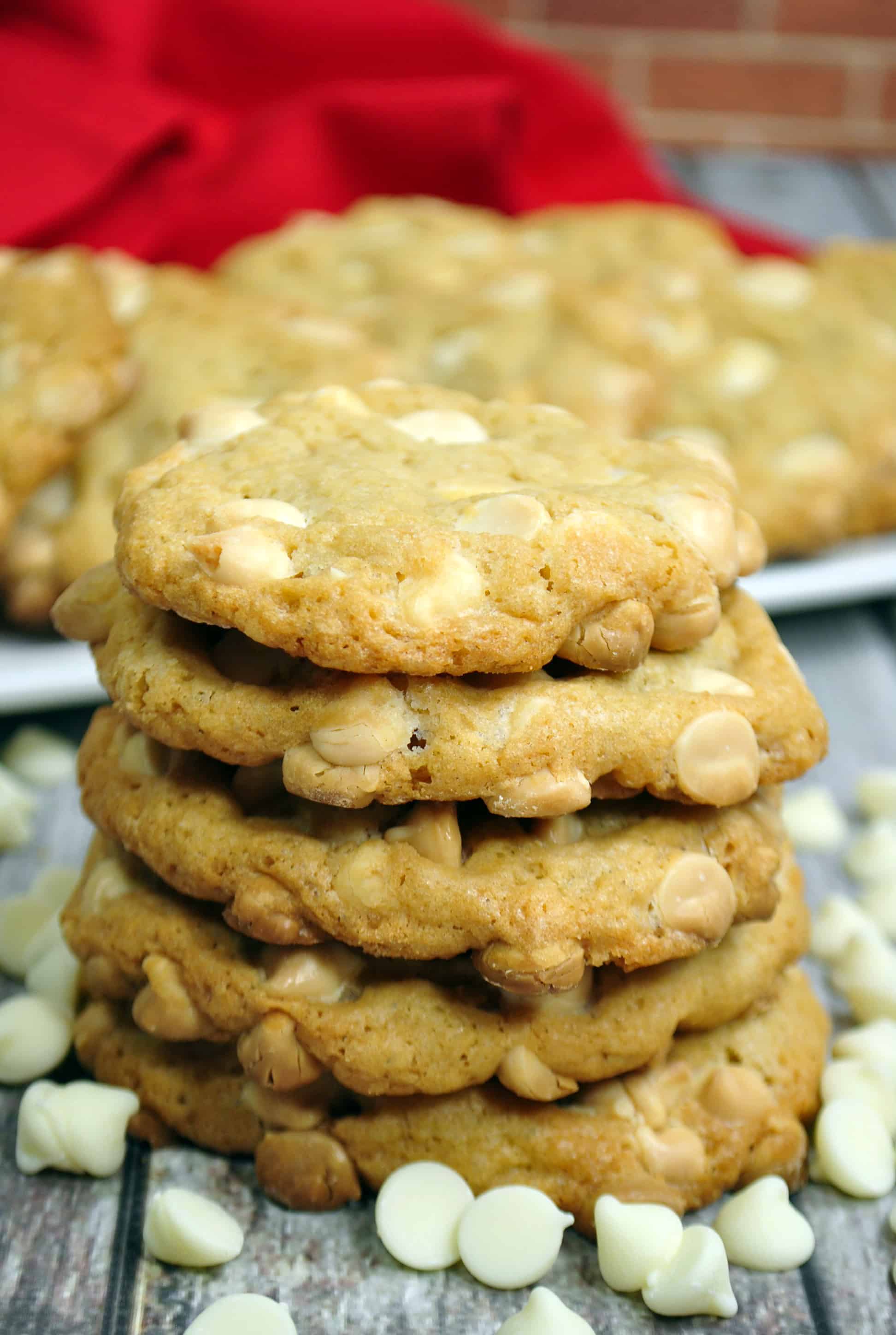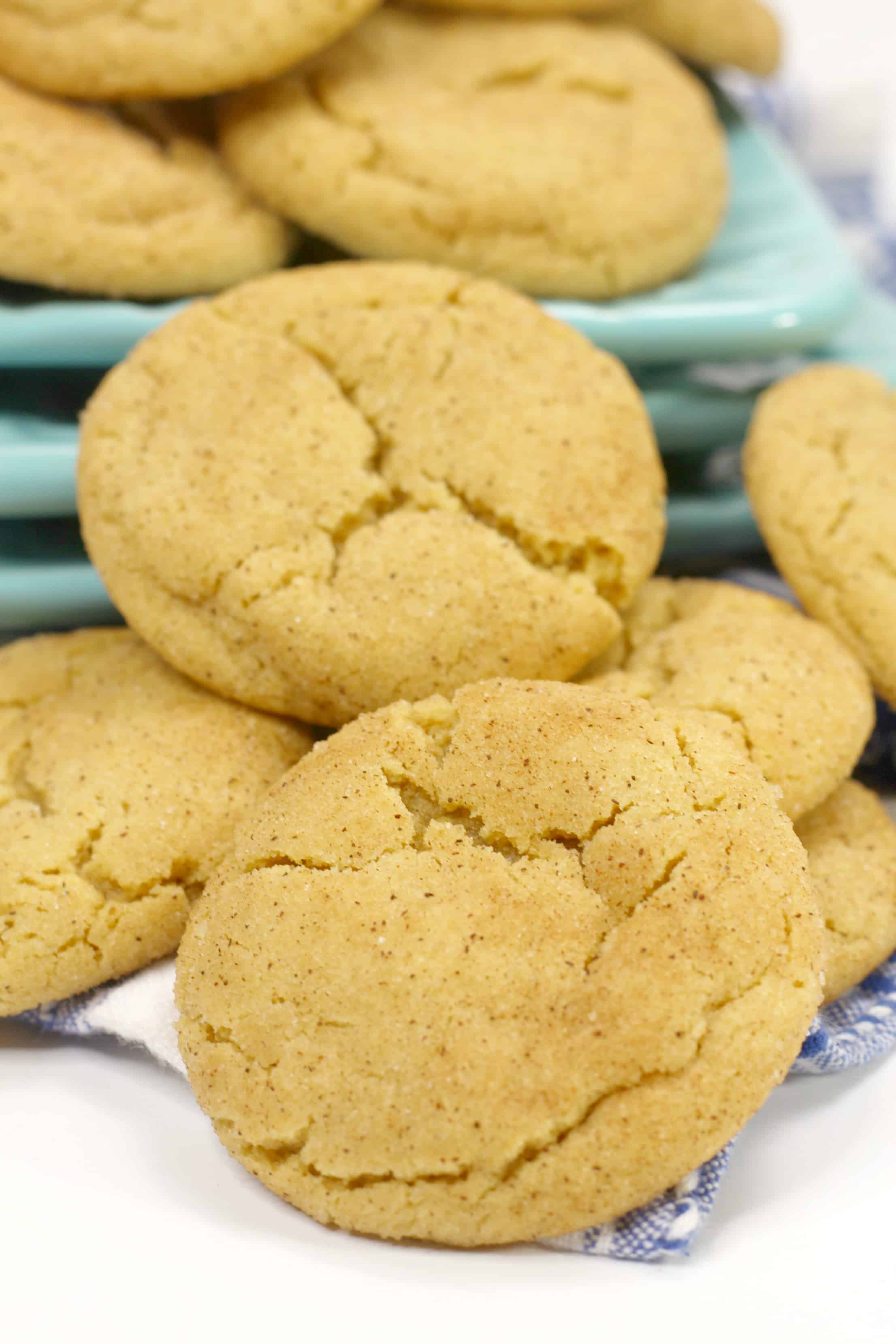 Get new recipes weekly plus our FREE ebook!