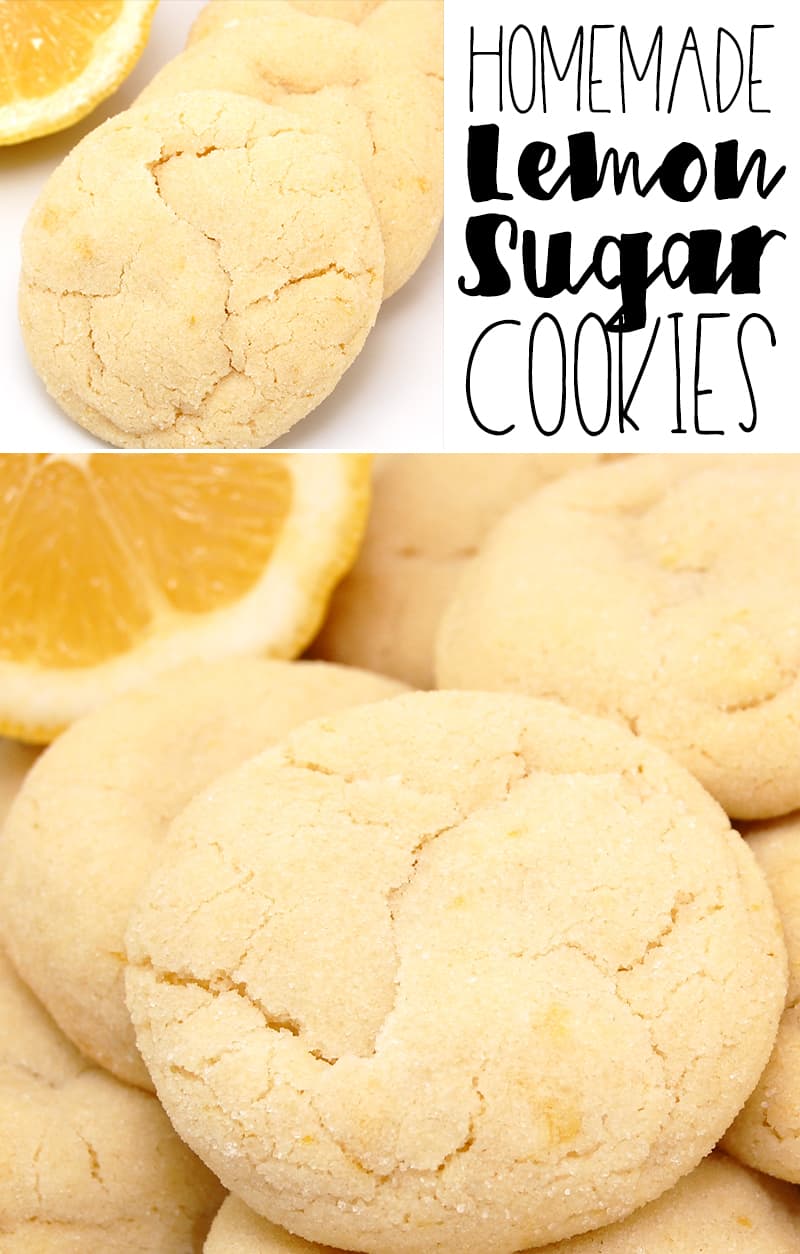 Tasting that first bite of these soft sweet lemon sugar cookies is beyond amazing. They have the right amount of lemon flavor and are scrumptious. This lemon cookie recipe was sort of an accident. I knew I wanted to make some sugar cookies and decided I would give it a try to add in some lemon juice and zest.
Scroll to bottom for printable recipe card.
Soft Homemade Lemon Sugar Cookies
PURE SUCCESS! These easy lemon cookies are always a hit with lemon fanatics and are lovely for parties and get-togethers. Next time you are looking for a sweet treat, try these homemade lemon cookies because they won't disappoint. You only need 10 ingredients to make these soft lemon cookies too.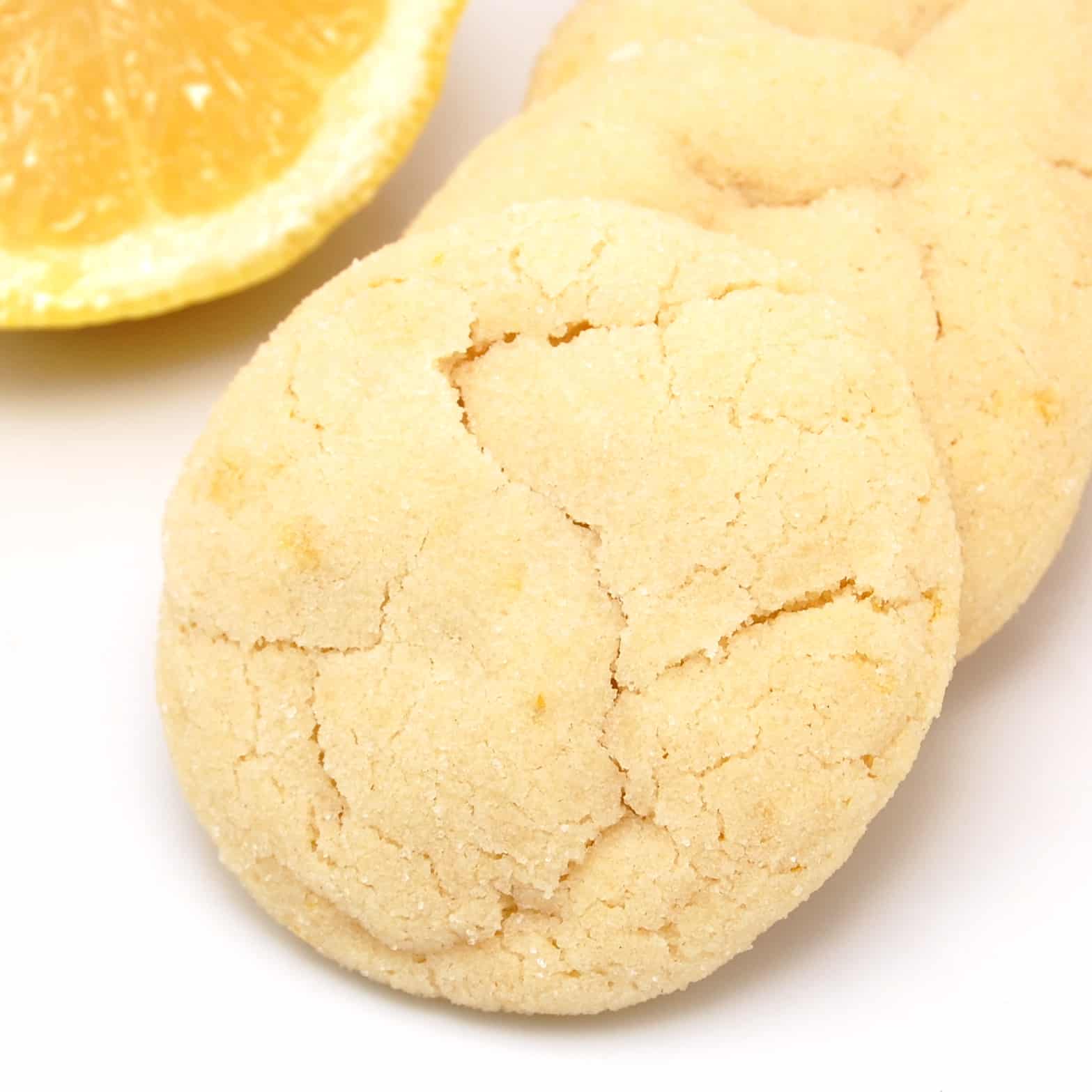 Lemon Sugar Cookie Ingredients
Most of the ingredients for this lemon cookie recipe are probably already in your home. That makes life a lot easier when you want to avoid hitting the grocery store. Here is a breakdown of the ingredients for you.
All-purpose flour – I find that I have the best luck with all-purpose flour with most baking, and these homemade lemon cookies are no exception.
Baking soda – Using baking soda and baking powder, your cookies will be perfectly soft and raise properly when baking.
Baking powder – This is an excellent pairing with the baking soda to make them turn out beautiful every time.
Salt – Just a little bit of salt to counter the tangy lemon flavors. It's fantastic!
Lemons – Using fresh lemon zest and lemon juice is the most important part of these easy lemon cookies. Their flavor comes from these 2 ingredients, and it's to die for.
Granulated sugar – You can't have cookies without at least a little sweetness!
Unsalted butter – Butter is a staple in any cookie recipe.
Large egg – The egg helps all the ingredients really bind together, so they are soft and chewy.
Vanilla extract – Using vanilla is the perfect flavor to enhance these lemon sugar cookies. Yum!
How To Make Lemon Cookies
I'm confident once you taste these cookies, you are going to be hooked for life! Making this lemon cookie recipe is very similar to baking regular sugar cookies. The difference is the dough doesn't have to be refrigerated before baking like most sugar cookie recipes. This will save you some time along the way too! Okay, let's get started!
First Step: Use parchment paper to line 1 or 2 baking sheets and preheat the oven to 350 degrees F.
Second Step: Using a stand mixer, attach the paddle attachment. Add the butter and granulated sugar and beat until they are a smooth, creamy texture. Sprinkle in lemon zest, pour in the egg, vanilla extract, and lemon juice. Using medium speed beat for around 30 seconds or until it's combined. Add in dry ingredients slowly and beat at low speed. Scrape down the sides of the bowl and beat until combined for about 30 seconds.
Third Step: Put the 1/2 cup of the sugar in a shallow bowl. Roll the lemon cookie dough into a 1 1/2 inch ball and roll it in the sugar. Place on a prepared baking sheet and repeat until all the dough is in cookie balls. Place them 2-inches apart, so they don't touch when baking.
Fourth Step: Bake the cookies for 8-10 inches or until the center is set, and they have a very light brown color around the edges. Allow the cookies to cool on the baking sheet for around 2 minutes, then use a spatula to remove them. Place them on a wire cooling rack until they are room temperature.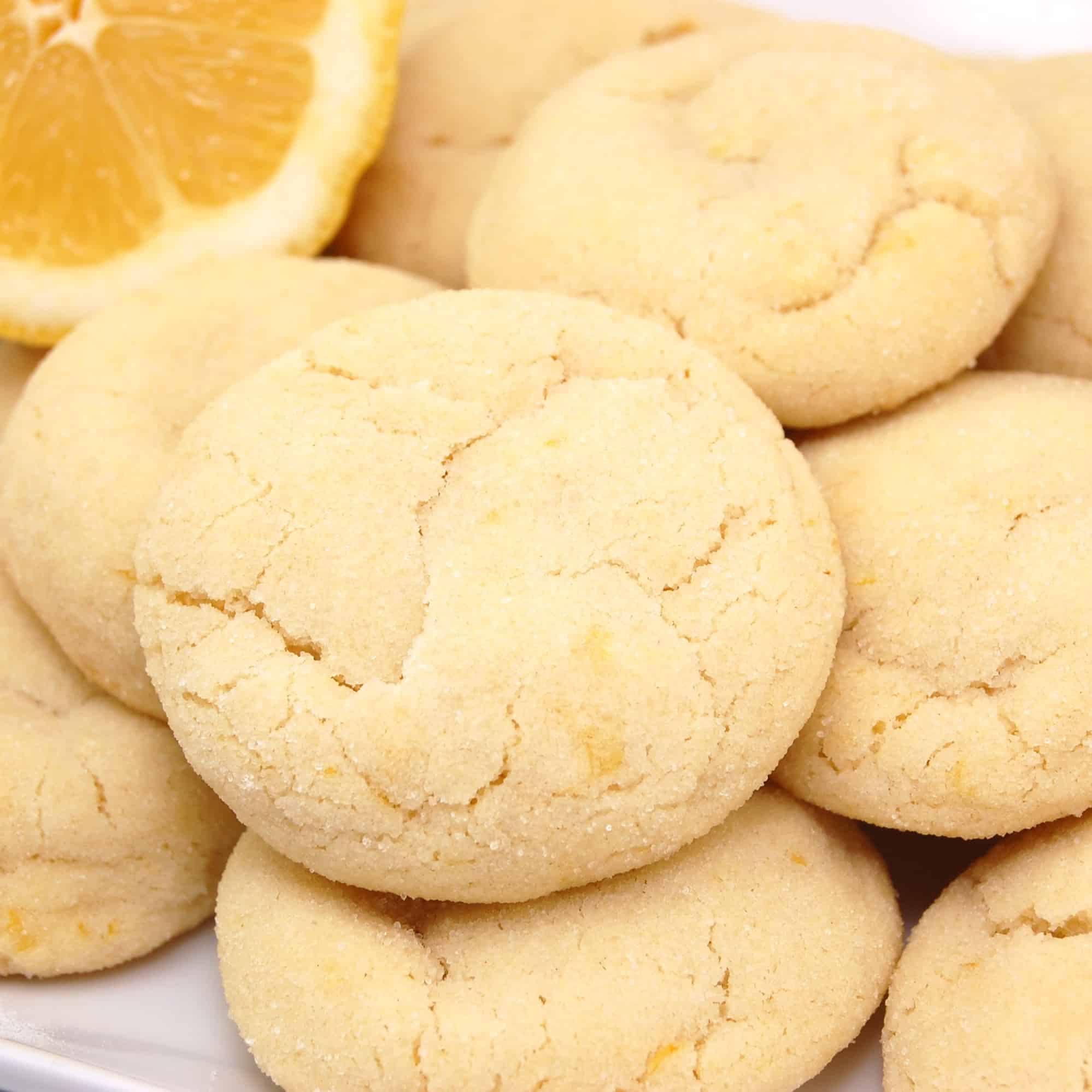 Baking Tips
Don't overbake these lemon zest cookies, or they will be hard and unappealing.
Use unsalted butter for the best results. If you happen to use salted butter, omit salt from the recipe.
Mix the dough until just combined, or they will be denser instead of soft lemon cookies.
If you want the cookies to have an intense lemon flavor, you could add a little lemon extract.
Can You Make These Homemade Lemon Cookies Into Shapes?
Yes, you can make these homemade lemon cookies into shapes if you want. You will need to chill the dough in the refrigerator for around 1 hour or freeze it for 15-30 minutes. Cold dough is much easier to shape. After you have chilled the dough, roll it out on a lightly floured surface and cut shapes. Then bake as directed. To ensure they don't spread, I find it's best to refrigerate the baking sheet with the cookie cut-outs for 15 minutes before baking.
How Do You Store Sugar Cookies?
You can store these lemon cookies from scratch at room temperature. They do need to be kept in an airtight container or ziplock bag. Otherwise, they may become overly moist and unedible. They will last around 3-5 days on the counter.
It's essential to keep the cookies away from heat like your oven, steam from the dishwasher or sink, or direct sunlight. They won't' last near as long if they are exposed to those types of elements.
Can You Freeze Lemon Sugar Cookies?
Yes, absolutely, you can freeze these lemon cookies. Always let them cool to room temperature. Then place them in a freezer-safe container or bag. These cookies will typically last 2-3 months in the freezer. They are great to make ahead if you're planning a gathering or party and don't want to make them right before.
Enjoy!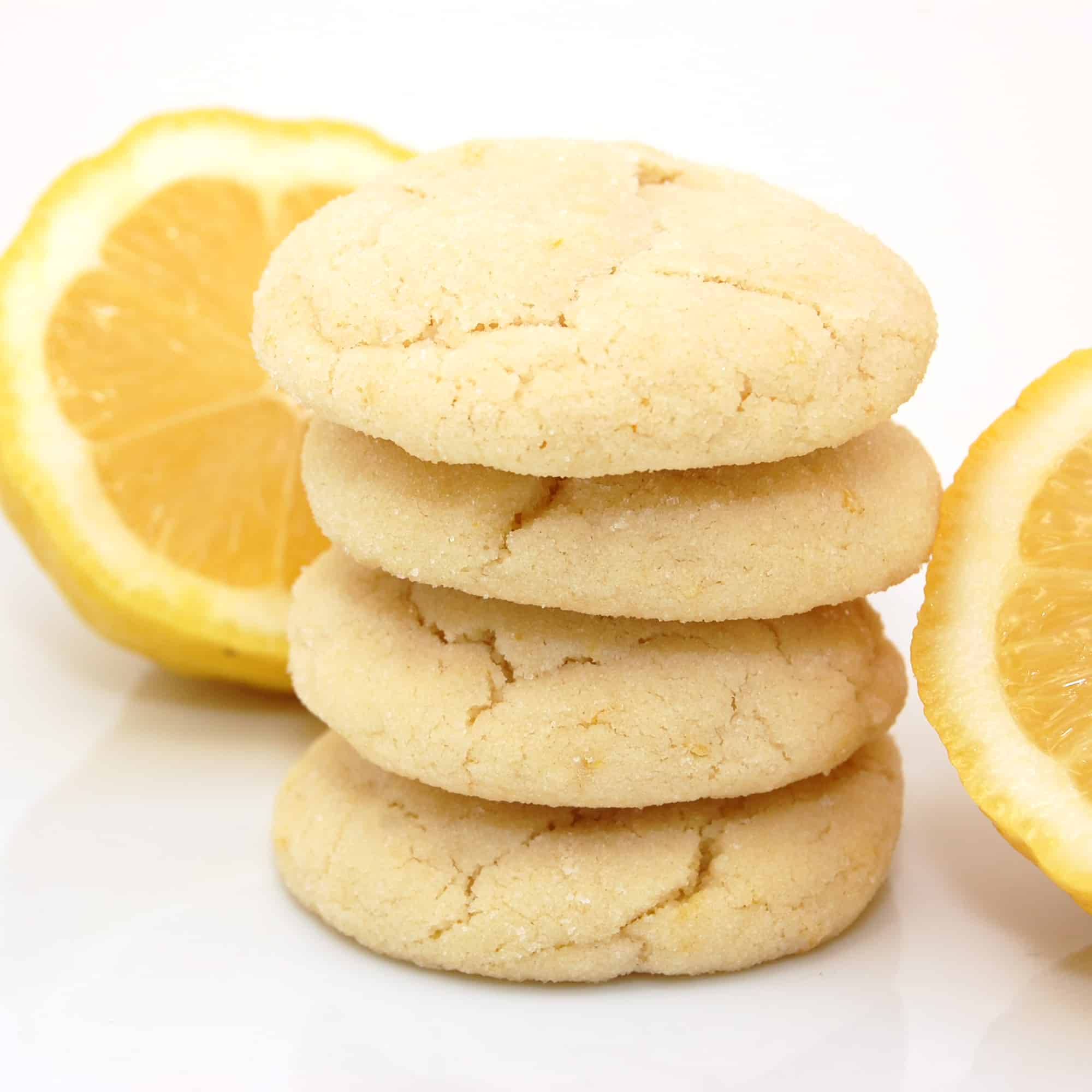 Now, remember to save this recipe on Pinterest for later 🙂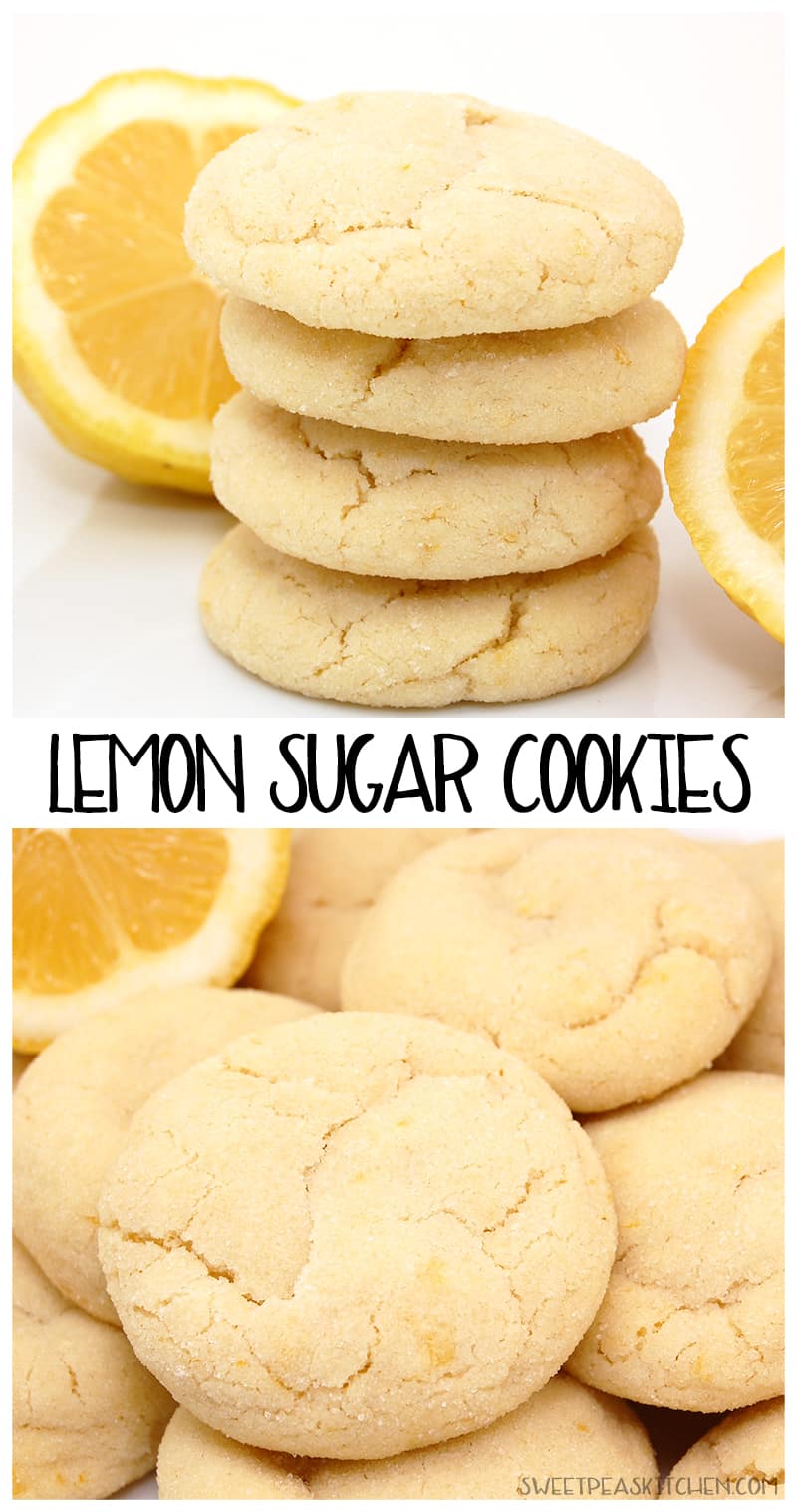 Isn't your mouth watering from thinking about these soft lemon cookies? I know mine is! Try some of my other incredible desserts while you're at it:
Lemon Blueberry Coffee Cake – This is heavenly! Sip on some hot coffee or warm tea and munch on this cake, and you can't help but be relaxed. So good!
Buttermilk Lemon Sheet Cake – I love to make this cake for wedding showers, baby showers, or spring parties. It's just so light and fun!
Blueberry Lemon Brownies – I promise you've never had brownies like this before. They are indulgent and have the perfect combination of lemon and blueberry.
Lemon Blueberry Bread Loaf – It's nice to make this for friends for the holidays or for a summer barbecue. It's great for all occasions and no matter what the time of year is.
Pin this recipe now to remember it later
Soft Homemade Lemon Sugar Cookies
Enjoy a bite of these lemon sugar cookies. Every bite of these soft lemon cookies is incredible. Make this lemon cookie recipe for showers, parties, and events.
Ingredients
2 3/4

cups

all-purpose flour

1/2

teaspoon

baking powder

1 1/2

cups

granulated sugar

1

cup

unsalted butter

,

at room temperature

1/2

teaspoon

vanilla extract

2

tablespoons

fresh lemon juice

1/2

cup

granulated sugar for rolling cookies
Want to save this recipe? Enter your email below and we'll send the recipe straight to your inbox!
NOTE: By saving this recipe, you agree to join our weekly recipes newsletter.
Instructions
Preheat oven to 350 degrees F. Line baking sheets with parchment paper or silicone baking mats.

In a medium bowl, whisk together flour, baking soda, baking powder and salt. Set aside.

In the bowl of a stand mixer fitted with the paddle attachment, beat together butter and sugar until smooth and creamy. Add lemon zest, egg, vanilla extract and lemon juice; beat at medium speed until combined, about 30 seconds. Add the dry ingredients and beat at low speed until just combined, about 30 seconds, scraping down the bowl as needed.

Place the ½ cup sugar for rolling in a shallow bowl. Roll a heaping tablespoon of dough into a 1½-inch ball, roll the ball in the sugar, and then place it on the prepared baking sheet. Repeat with the remaining dough, spacing the balls about 2 inches apart

Bake until the cookies are slightly brown around the edges and their center are just set and very lightly colored, 8 to 10 minutes. Cool the cookies on the baking sheets about 2 minutes; using a wide metal spatula, transfer the cookies to a wire rack and cool to room temperature. Store in an airtight container at room temperature.
Follow me on Pinterest for daily delicious recipes!
Make sure you check our favorites recipes below:
Best Chicken Marsala Recipe for Slow Cooker – Delicious meal to serve to guests or any night you want to treat yourself.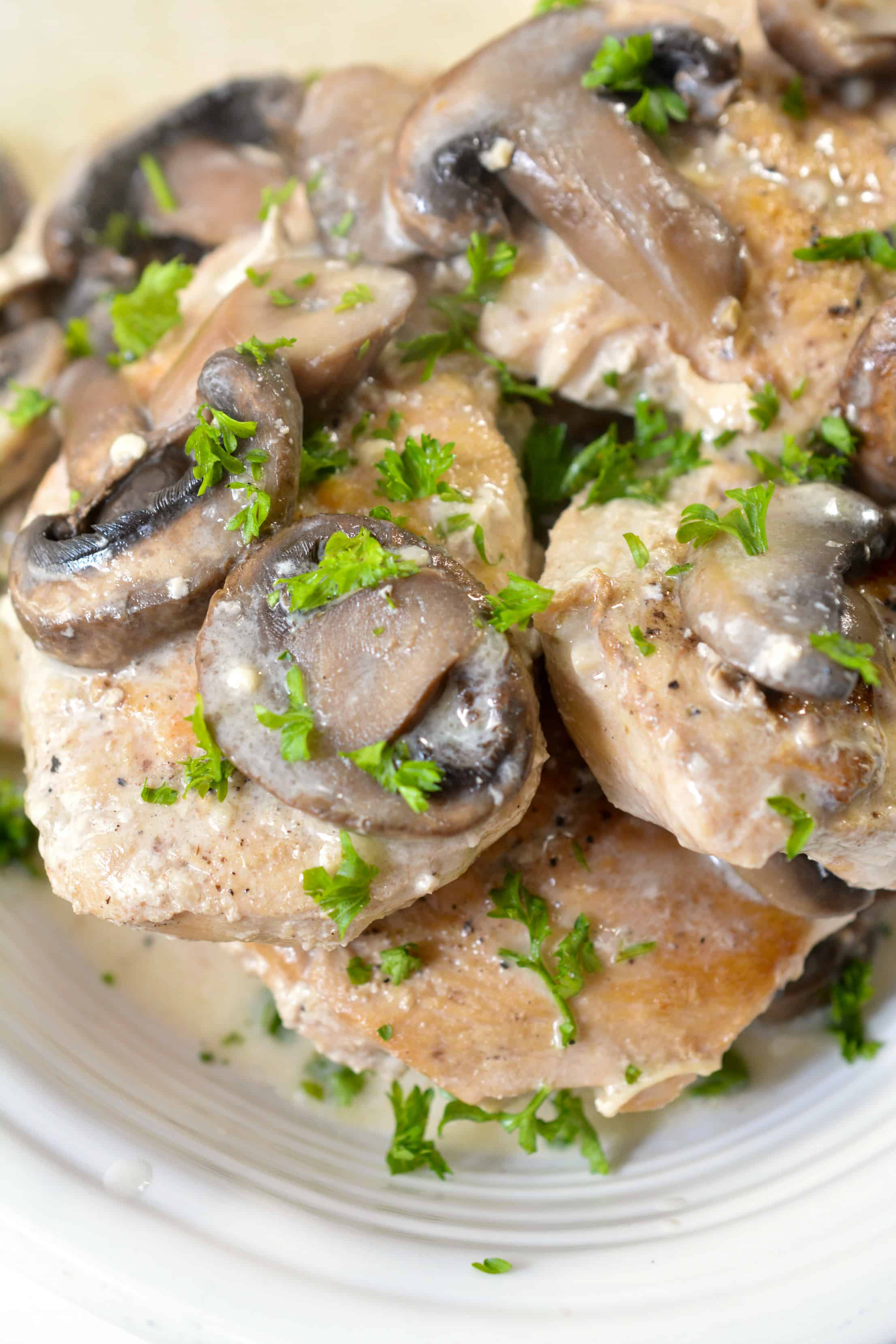 Stuffed Pepper Soup in the Slow Cooker – One of my favorite budget slow cooker meals, Make some tonight or freeze some for later.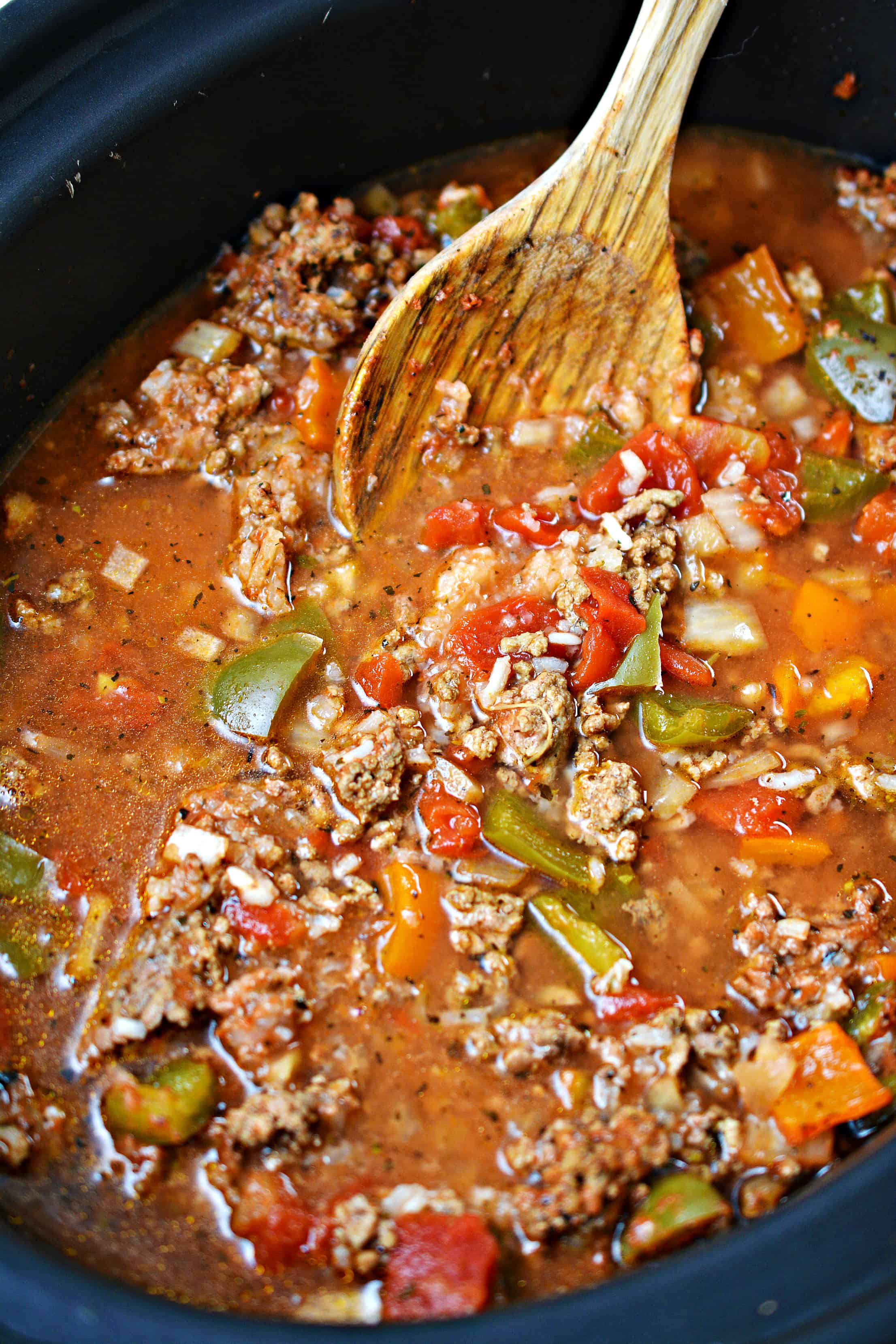 Crock Pot Chicken and Dumplings – traditional chicken and dumplings, you'll love this easy crockpot chicken recipe!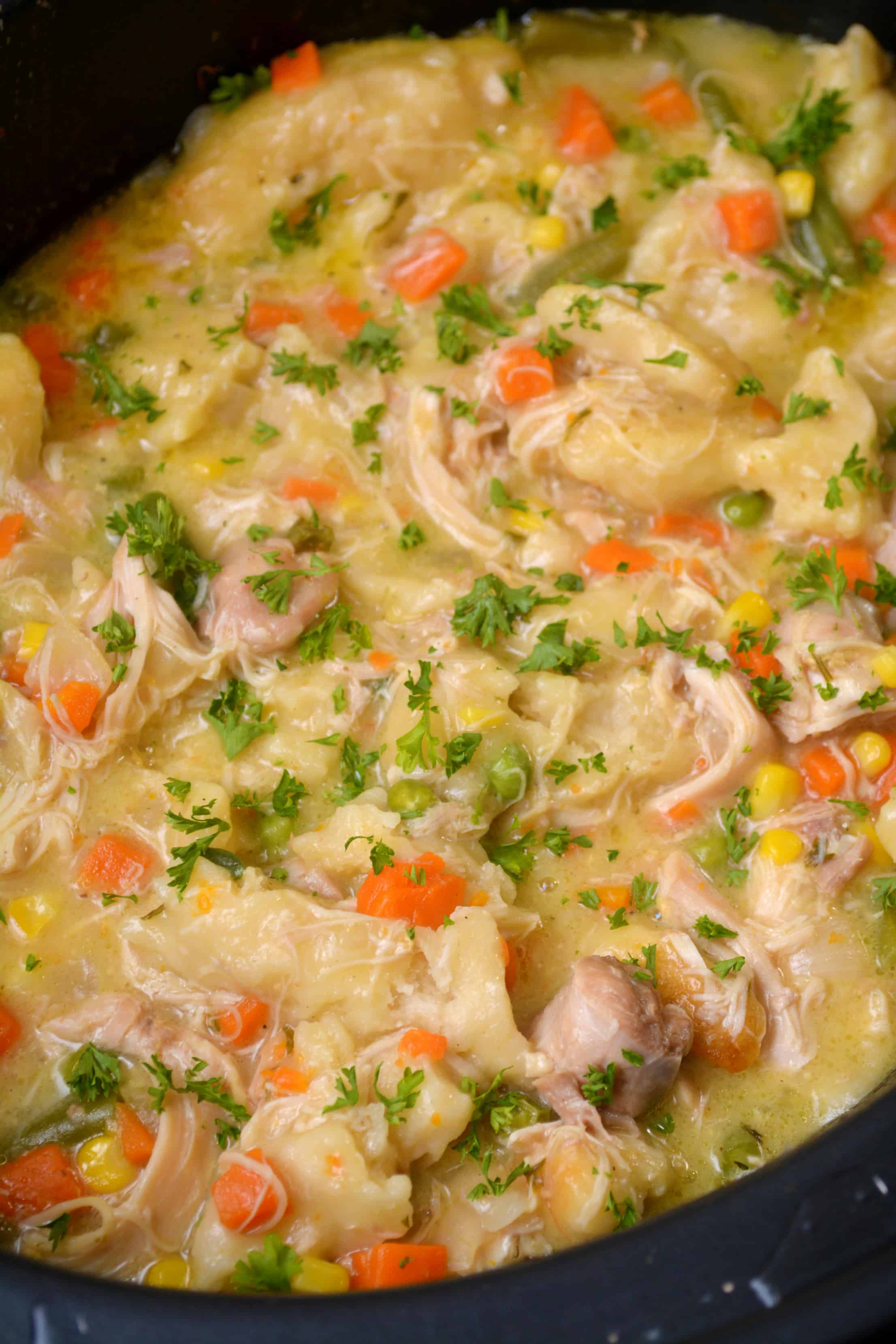 Instant Pot Detox Fat Flush Soup – This soup is not only tasty it is a great soup cleanse.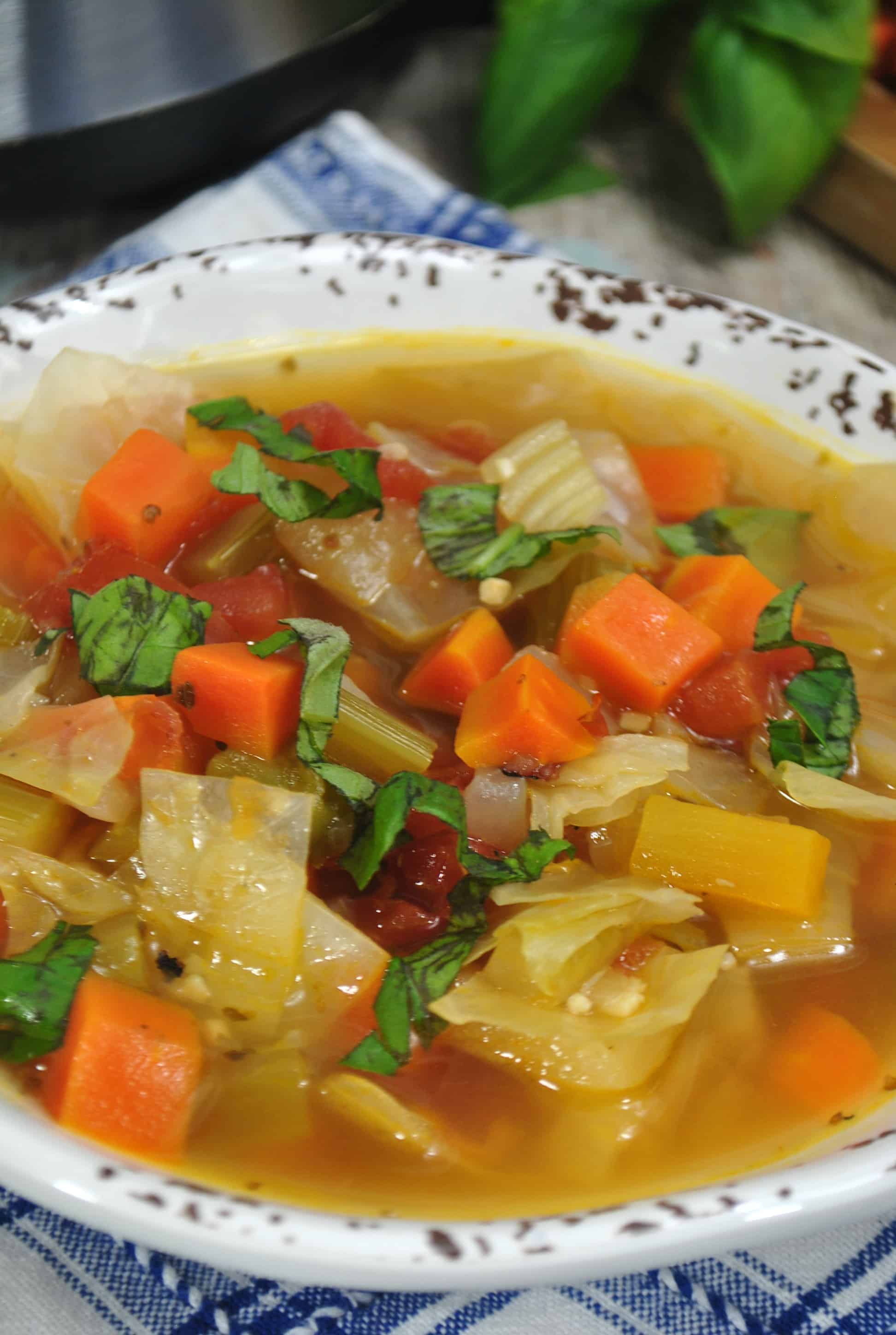 Get new recipes weekly plus our FREE ebook!