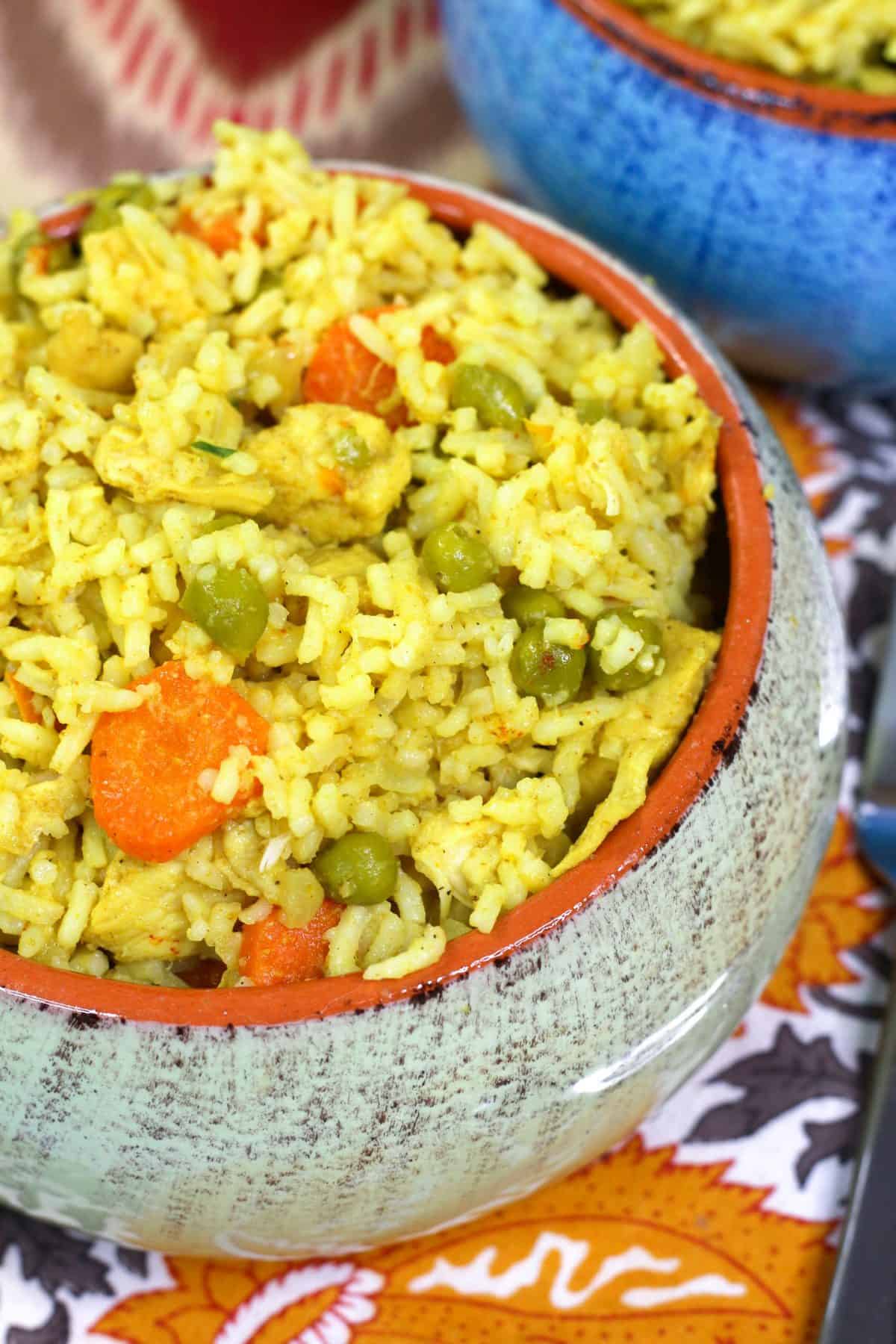 This Instant Pot Chicken Curry and Rice Recipe is going to blow your mind it's so darn good! Juicy chicken, basmati rice, peas, carrots, and the most beautiful and fragrant spices can be found in every tasty bite. When you try this savory Instant Pot curry, you will have a new favorite dish for life.
Instant Pot Chicken Curry and Rice Recipe
Anyone who knows me knows that I can eat my weight in curry chicken and rice. Okay, but not all the way, but pretty darn close! Instant Pot curry is a little bit spicy, and serving it over rice makes the BEST dinner ever. So, if you are a fan of Instant Pot Indian recipes, be sure to add this one to your "to do" list!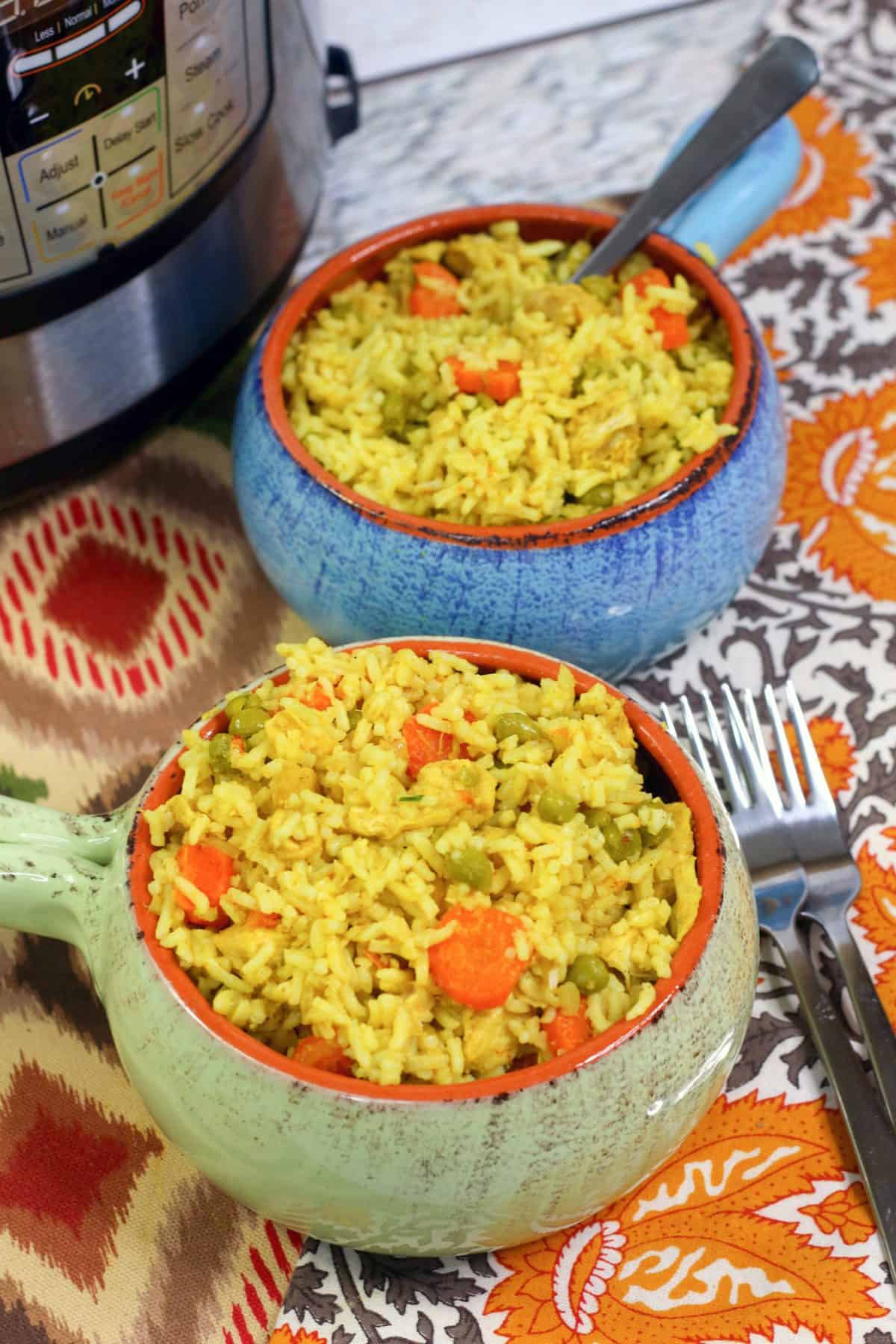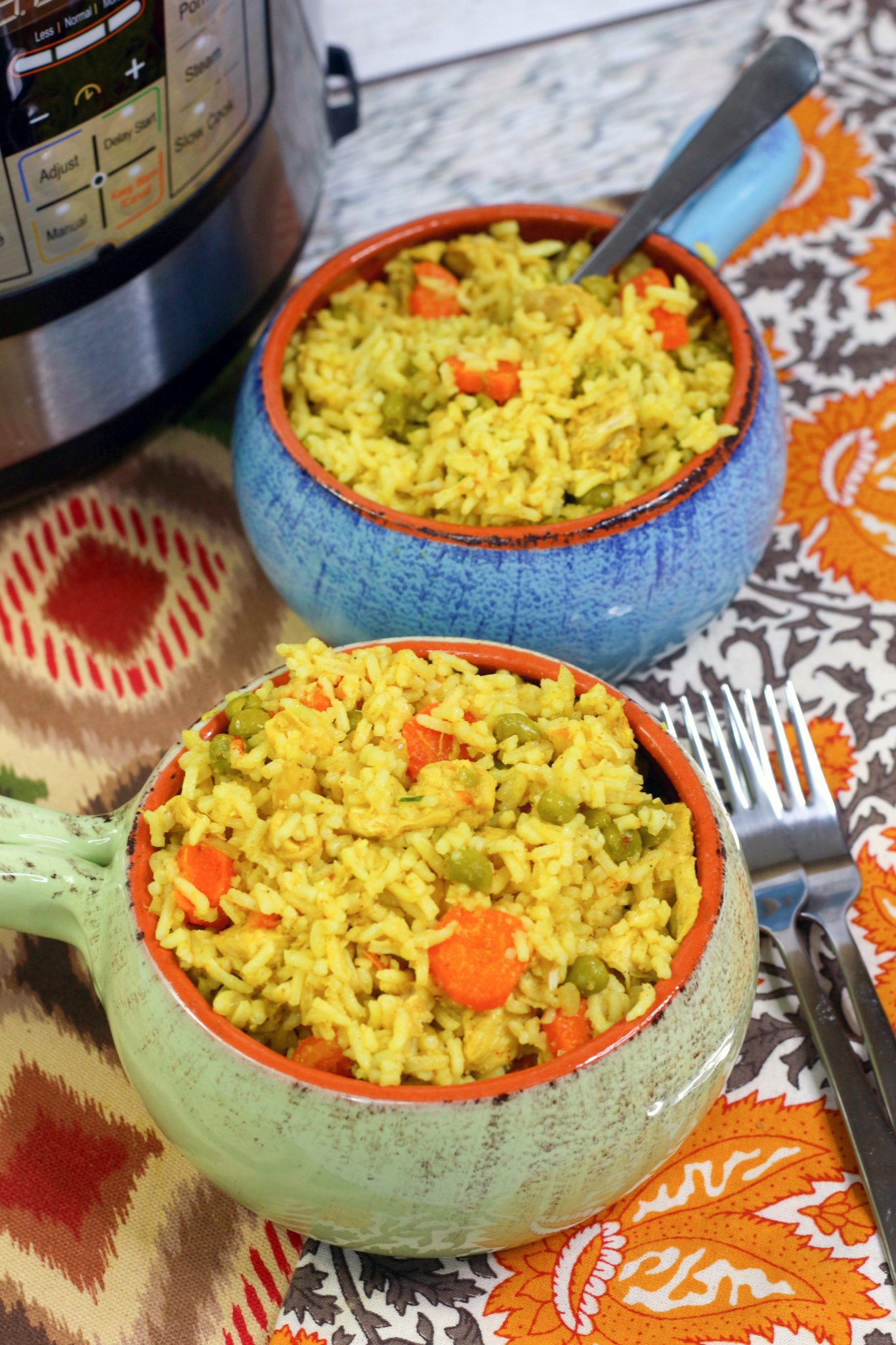 We had friends over a while back, and they had never had any kind of curry before! (shocking, right?!?!) Anyway, when they tried the pressure cooker chicken curry, they were blown away by how insanely good it is. Then they legit begged me for the recipe. That's when I knew it was time to share it with all of you. I hope you enjoy it as much as we do.
Can I Use Bone In Chicken
No, I don't recommend using bone-in chicken. It would cook well, but the problem would be trying to get all the meat off the bones for serving. I recommend if you want to use bone in chicken, remove the bones before cooking. Then you will be all set and have a wonderful instant pot chicken curry to eat.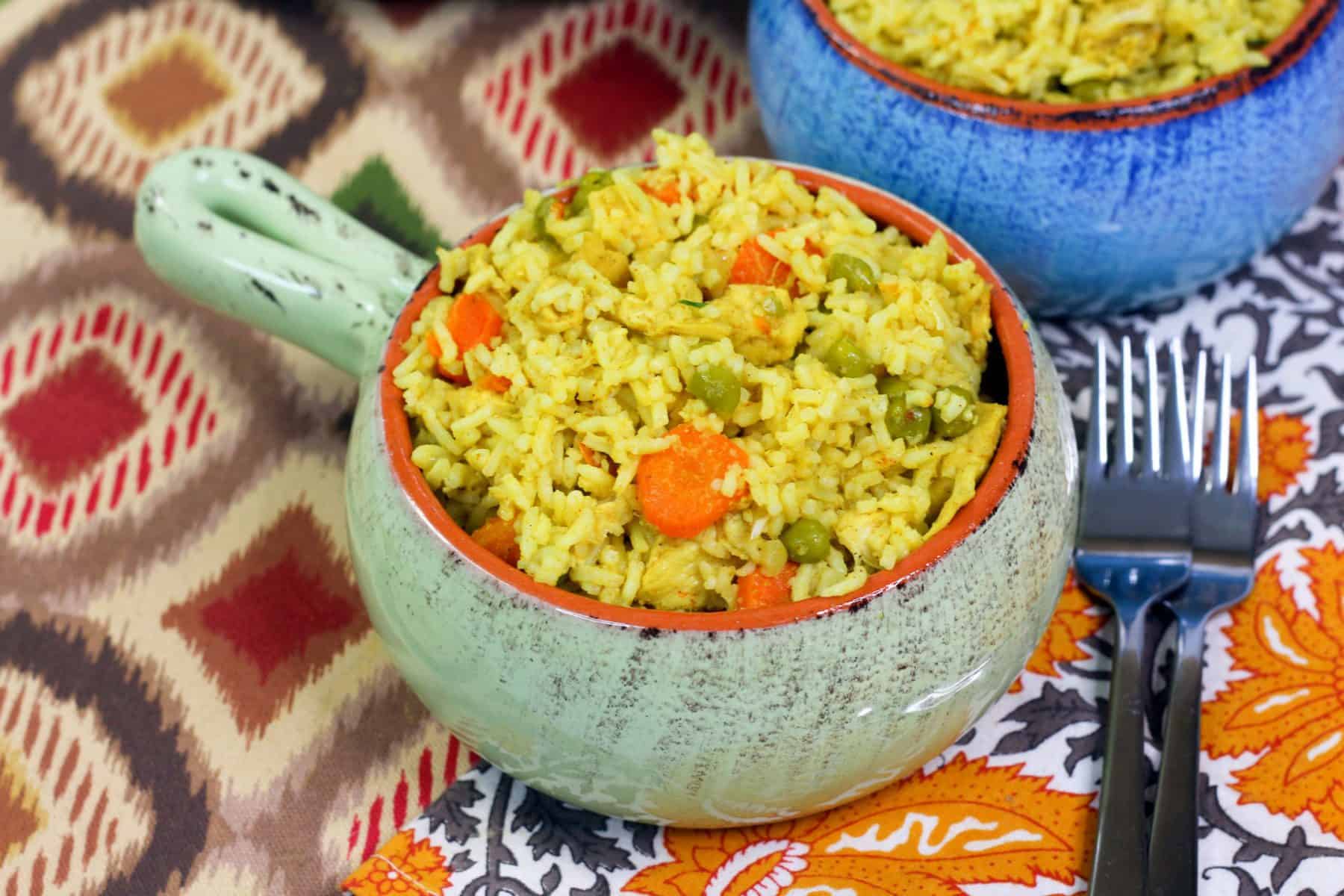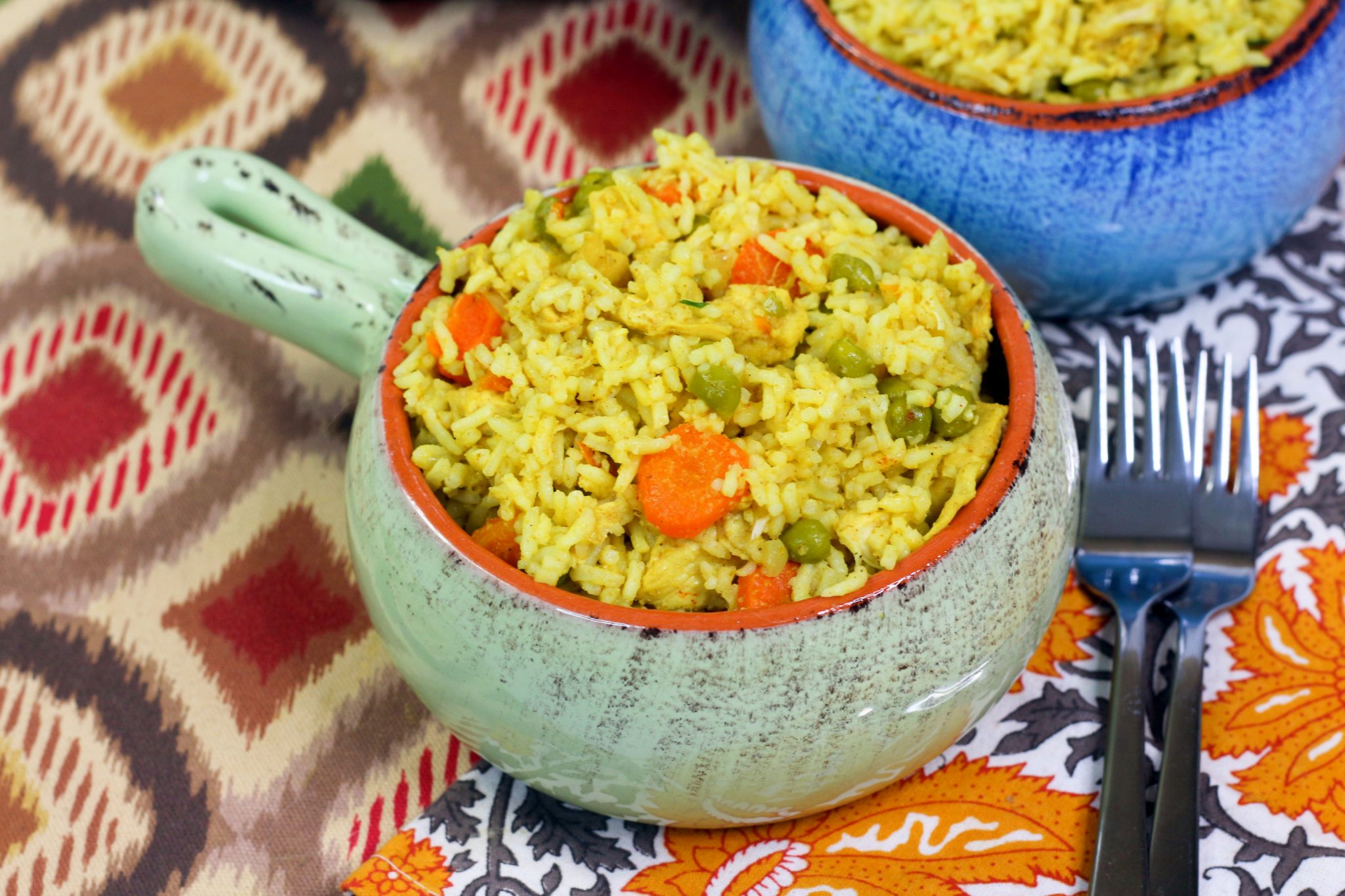 Can I Swap Vegetables In Recipe
Oh yes! You can swap the veggies with any of your favorites. We use carrots and peas, but many recipes call for peppers, tomatoes, spinach, potatoes, or even broccoli. Go ahead and play around with the vegetables to see what you like the best with the curry sauce.
That's one of the things I enjoy so much about this instant pot chicken curry. It's easily adjusted, and you can make it a variety of ways each time you cook it.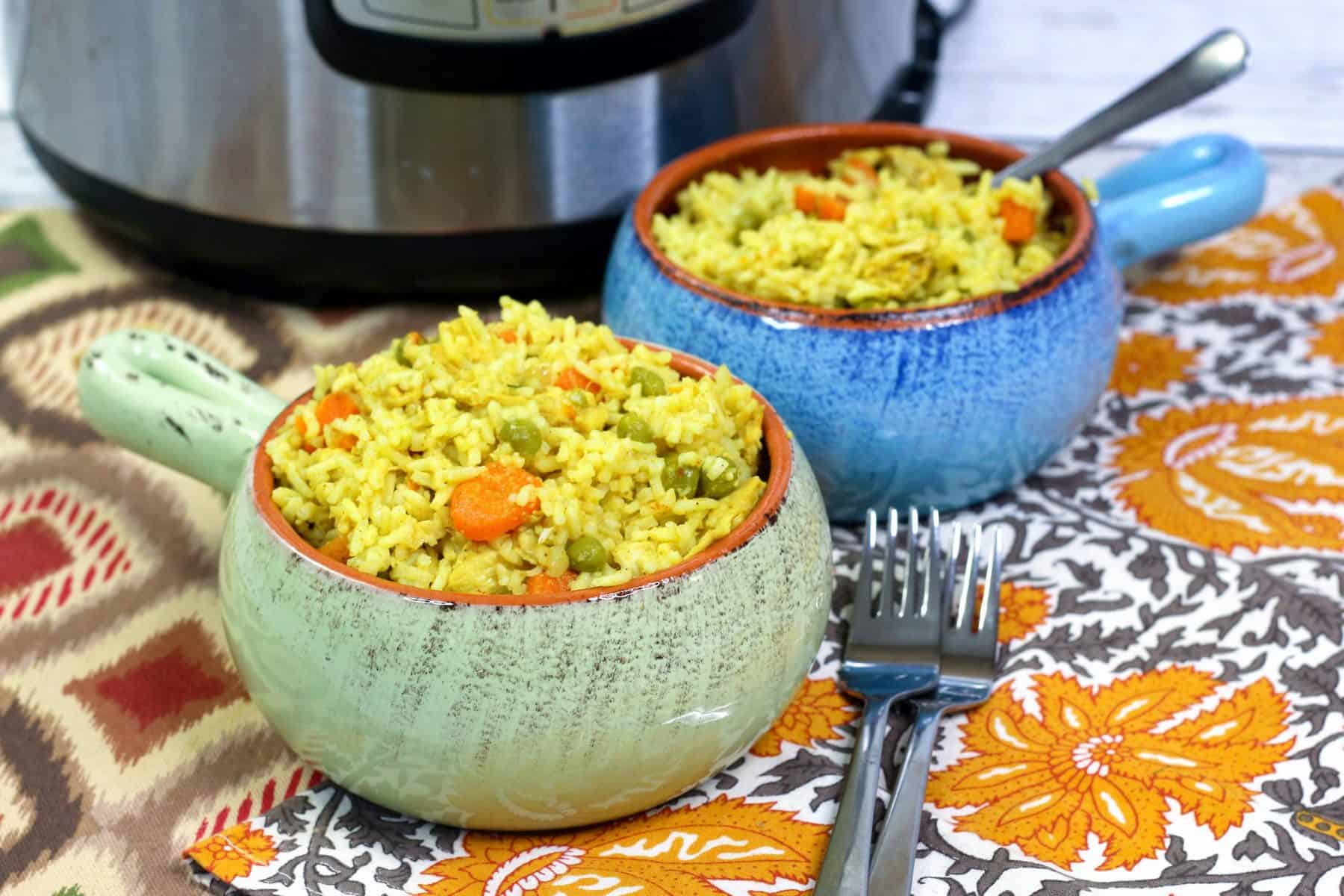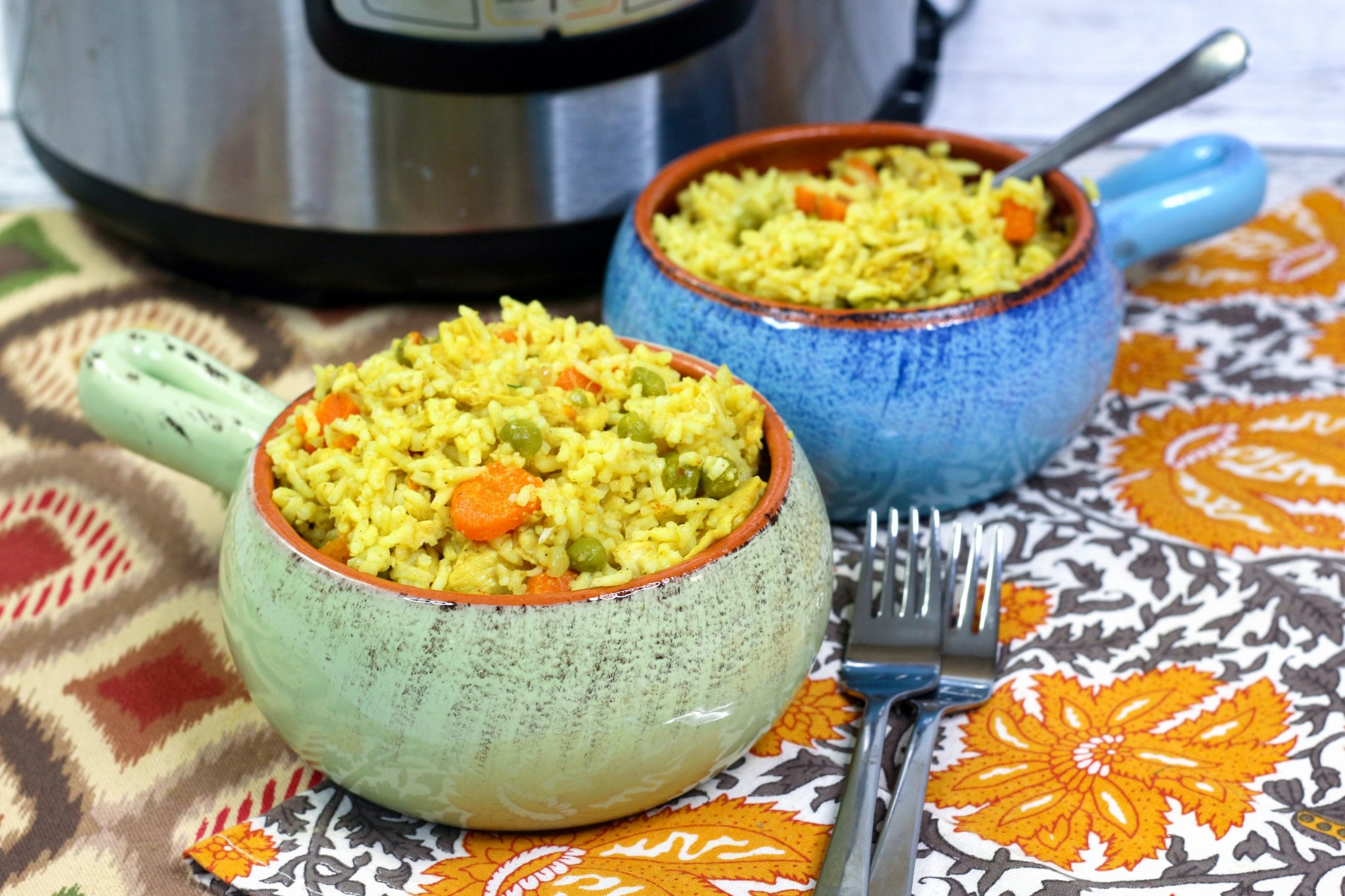 What Does It Mean To Natural Release
When you complete a natural release on your pressure cooker, it means that you let the pressure release on its own without any help from you. On the other hand, a quick release is when you manually remove the pressure with a wooden spoon or towel covering the vent. Both methods will be used as you learn to cook with your pressure cooker. Some recipes require quick release, and others require natural. It's important to do what the recipe calls for, or the food may end up less than perfect.
Variations to Recipe
As I mentioned earlier, you can swap ingredients or make adjustments to get some variety in the flavors. Here are a few ideas to try out and consider.
Potatoes – Add 1-2 russet potatoes to the curry. Be sure to quarter them and make the pieces evenly cut. That way they cook evenly.
Tomato Paste – Adding in a tablespoon or two of tomato paste gives it an even creamier texture. Plus, the flavor is amazing too.
Herbs – Serve the Instant Pot chicken curry with some fresh herbs on top. We love adding a little bit of basil, parsley, or chopped green onions.
Red Pepper Flakes – If you love adding a bit more heat to your meals, sprinkle in some red pepper flakes. They add a little bit of heat without being overwhelming.
Nutmeg – One thing I love about curry is adding a little bit of nutmeg. You can use up to 1/2 teaspoon per batch, and it's heavenly.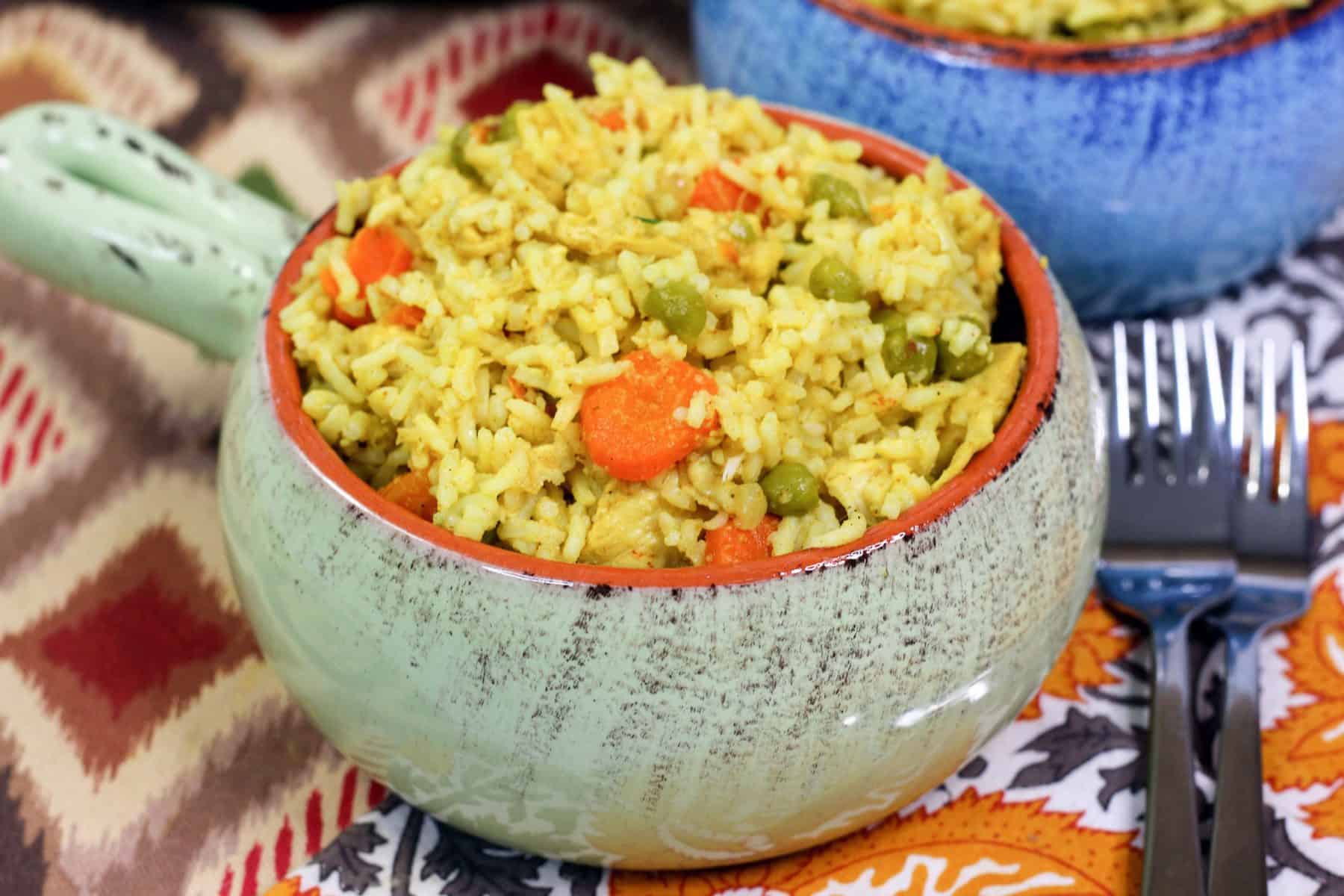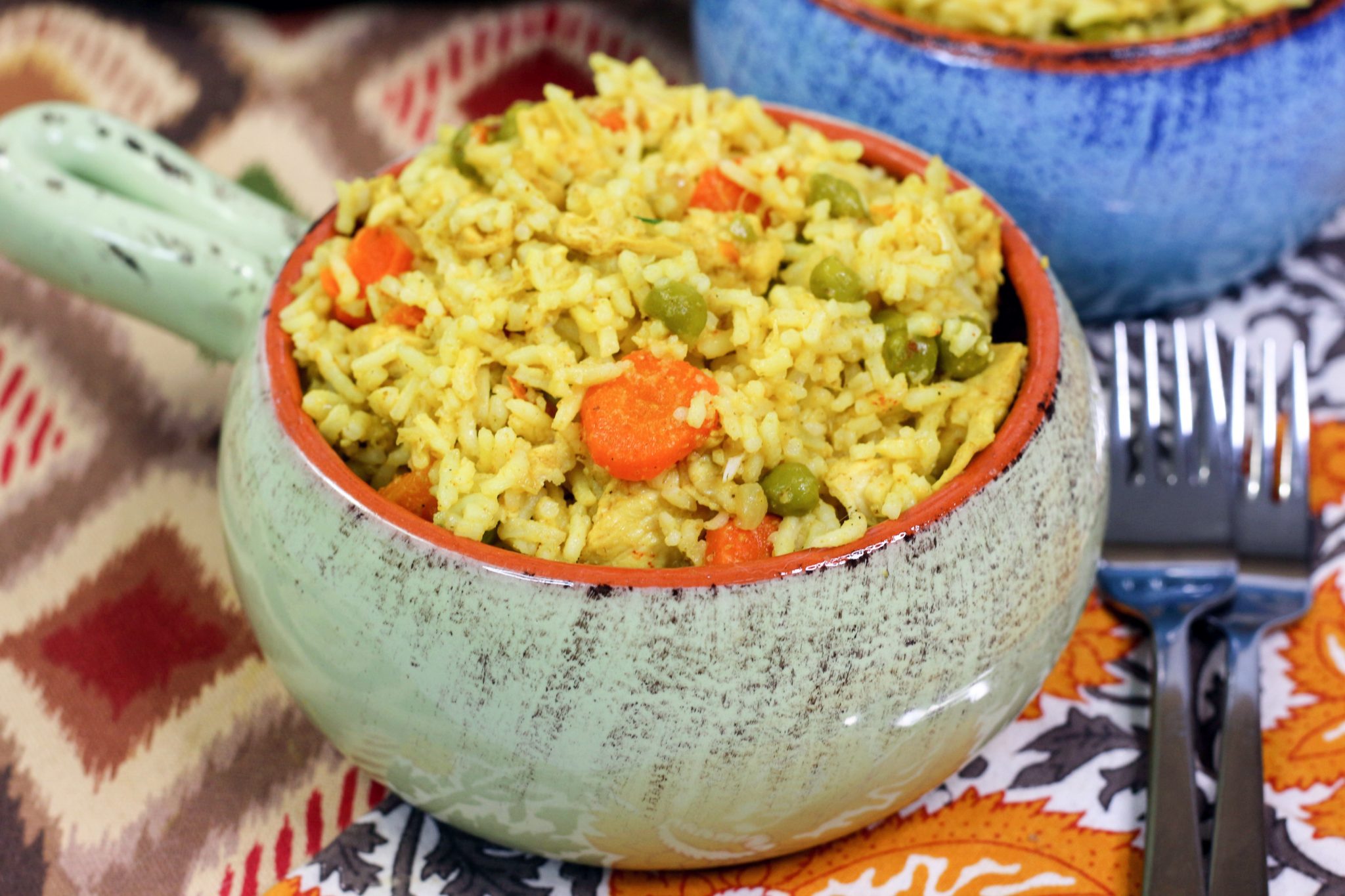 Ingredients
You are so close to getting to make and devour this homemade chicken curry. Serving it on top of a giant helping of basmati rice is the way to go! It's also pretty tasty with some homemade bread too.
Basmati Rice
Chicken Breast Tenders Cut, into pieces
Salted Butter
Bay leafs
Cinnamon Stick
Large White Onion, Chopped
Minced Garlic
Ginger paste
Curry Powder
Turmeric Powder
Chilli Powder
Smoked Paprika
Carrots Chopped
Frozen Peas
Chicken Stock
Salt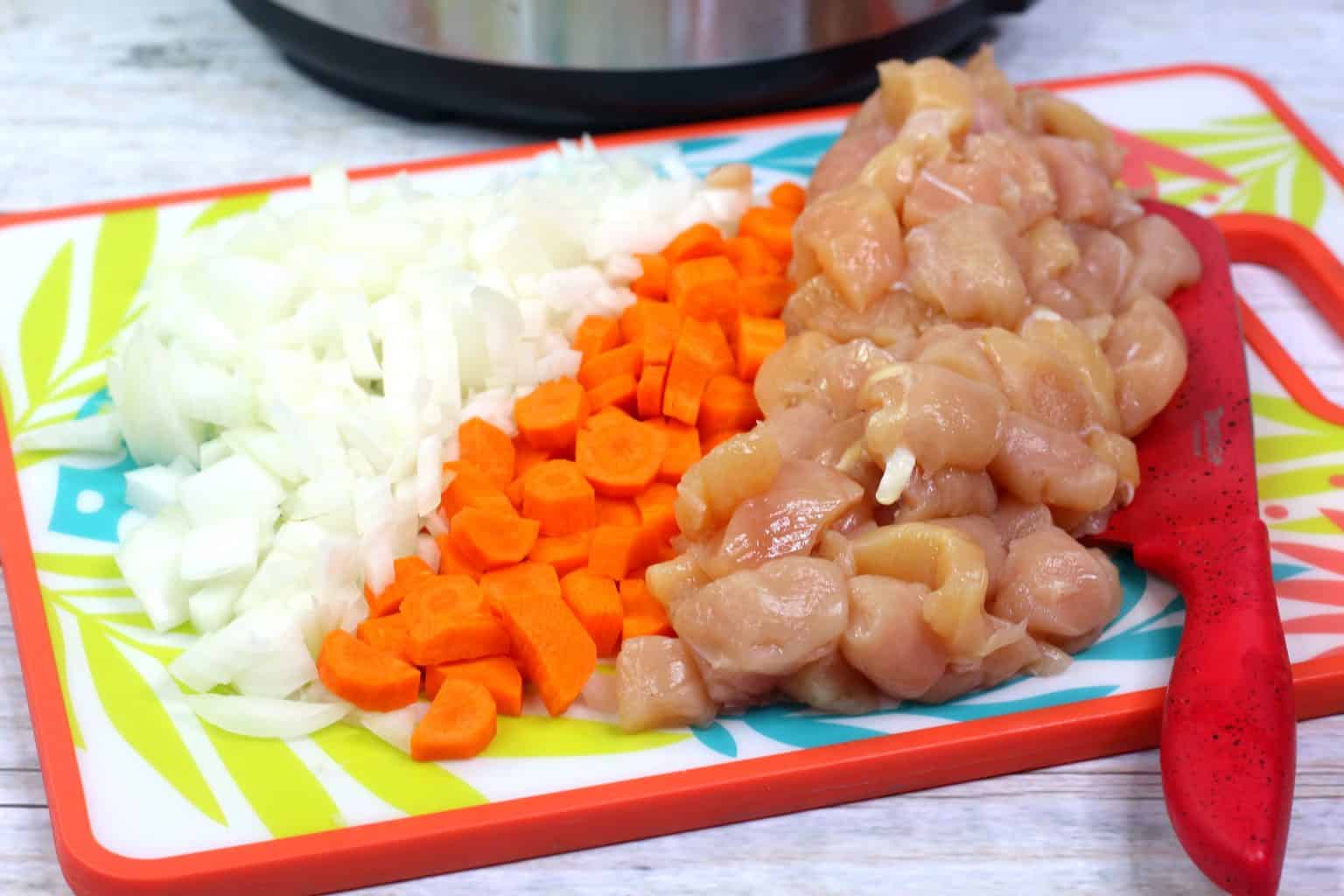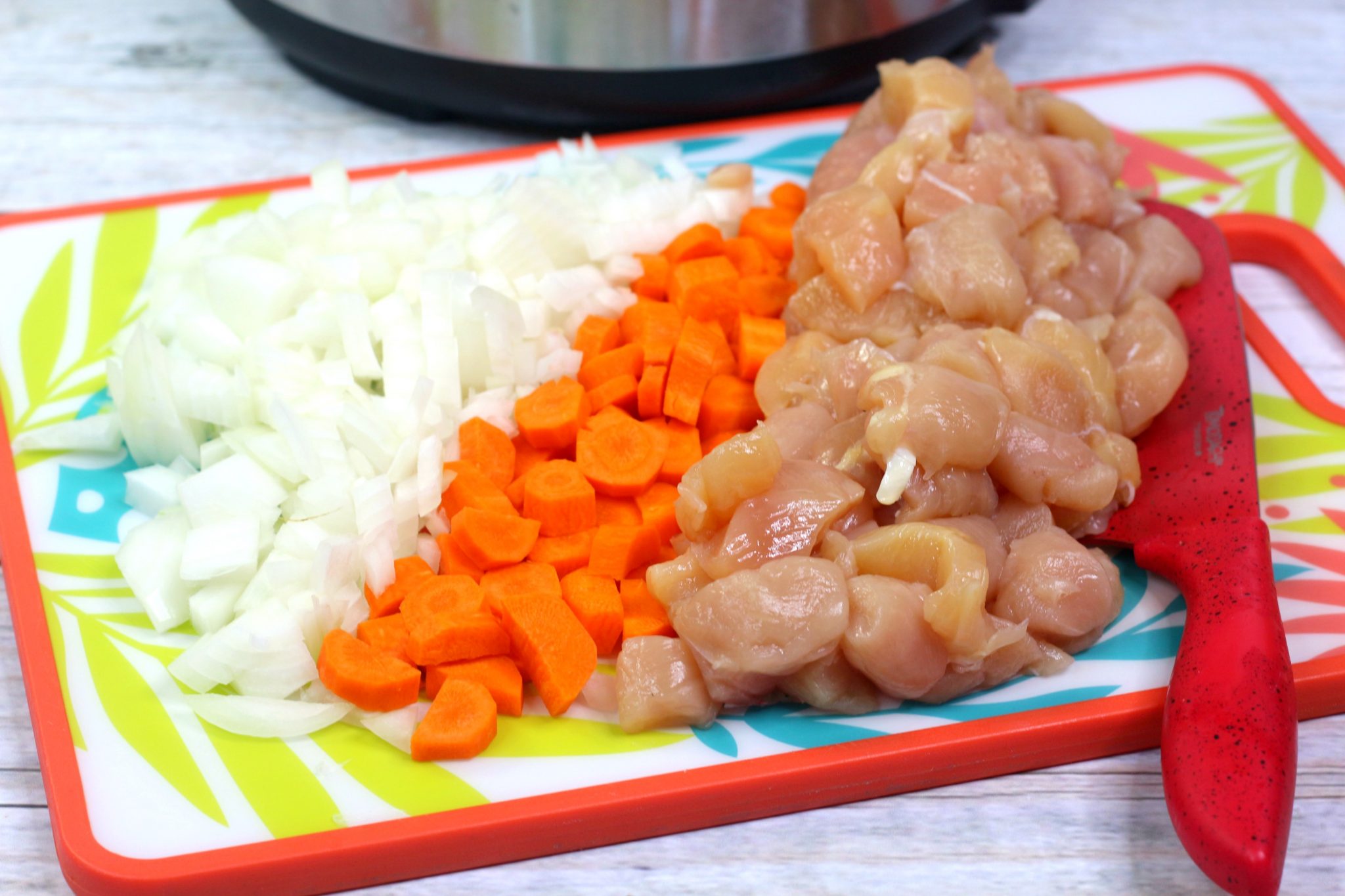 How to Make Pressure Cooker Chicken Curry
You will probably never find an easier pressure cooker chicken curry recipe than this one. Take a look at these easy steps!
First Step: Cut the large white onion and chicken breast tenders.
Second Step: Set to the side.
Third Step: Set Instant Pot to Saute mode.
Fourth Step: Place the butter in the pressure cooker and allow it to melt.
Fifth Step: Add the bay leaves and cinnamon stick to the instant pot.
Sixth Step: Saute the leaves and cinnamon for 30 seconds. Be sure to stir often, so it doesn't burn.
Seventh Step: Add the onion, stirring often.
Eight Step: Cook the onion for 1-2 minutes. Then add in the ginger and garlic. Stir well to combine—Cook for one more minute. Then add the curry powder, turmeric powder, chili powder, and smoked paprika.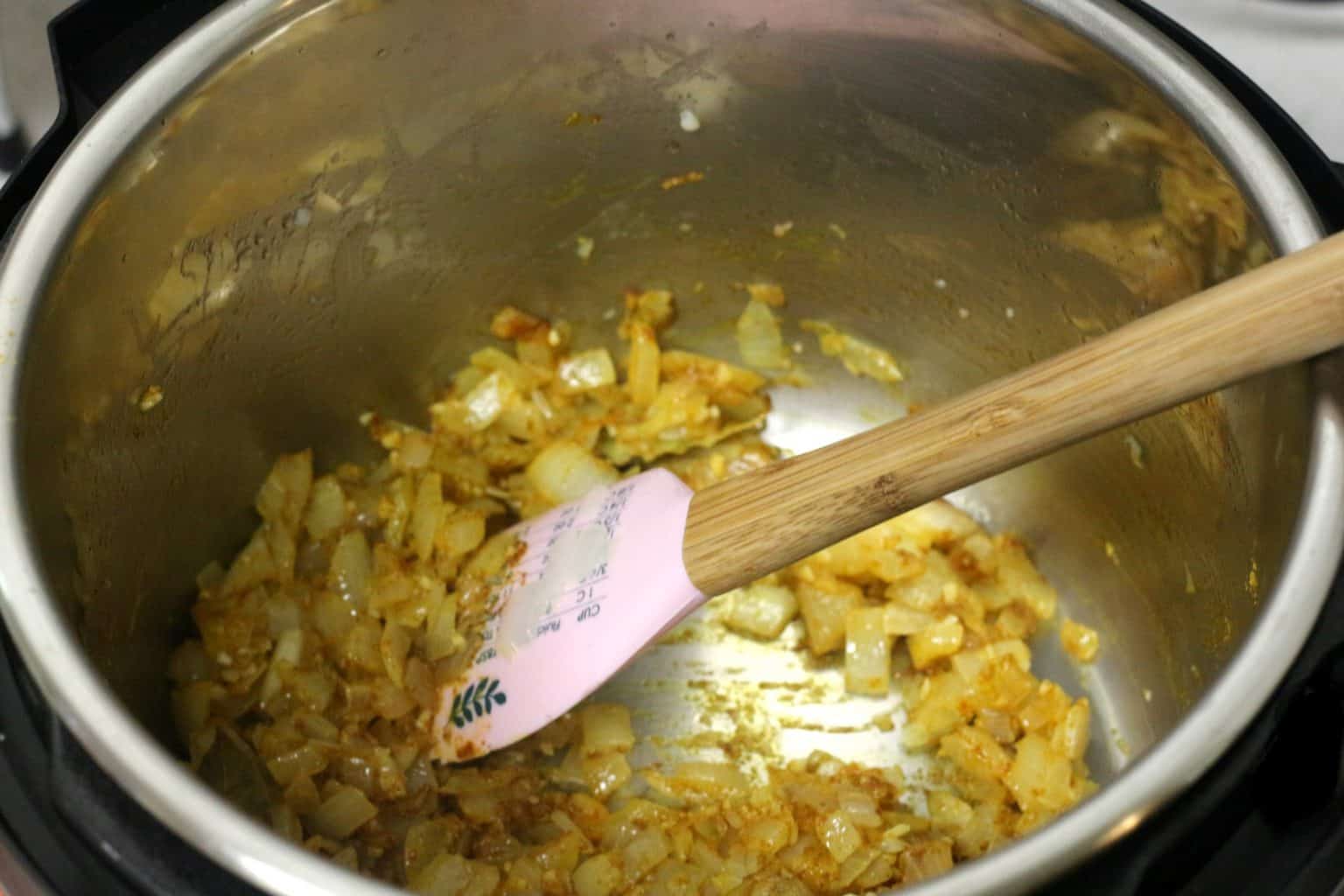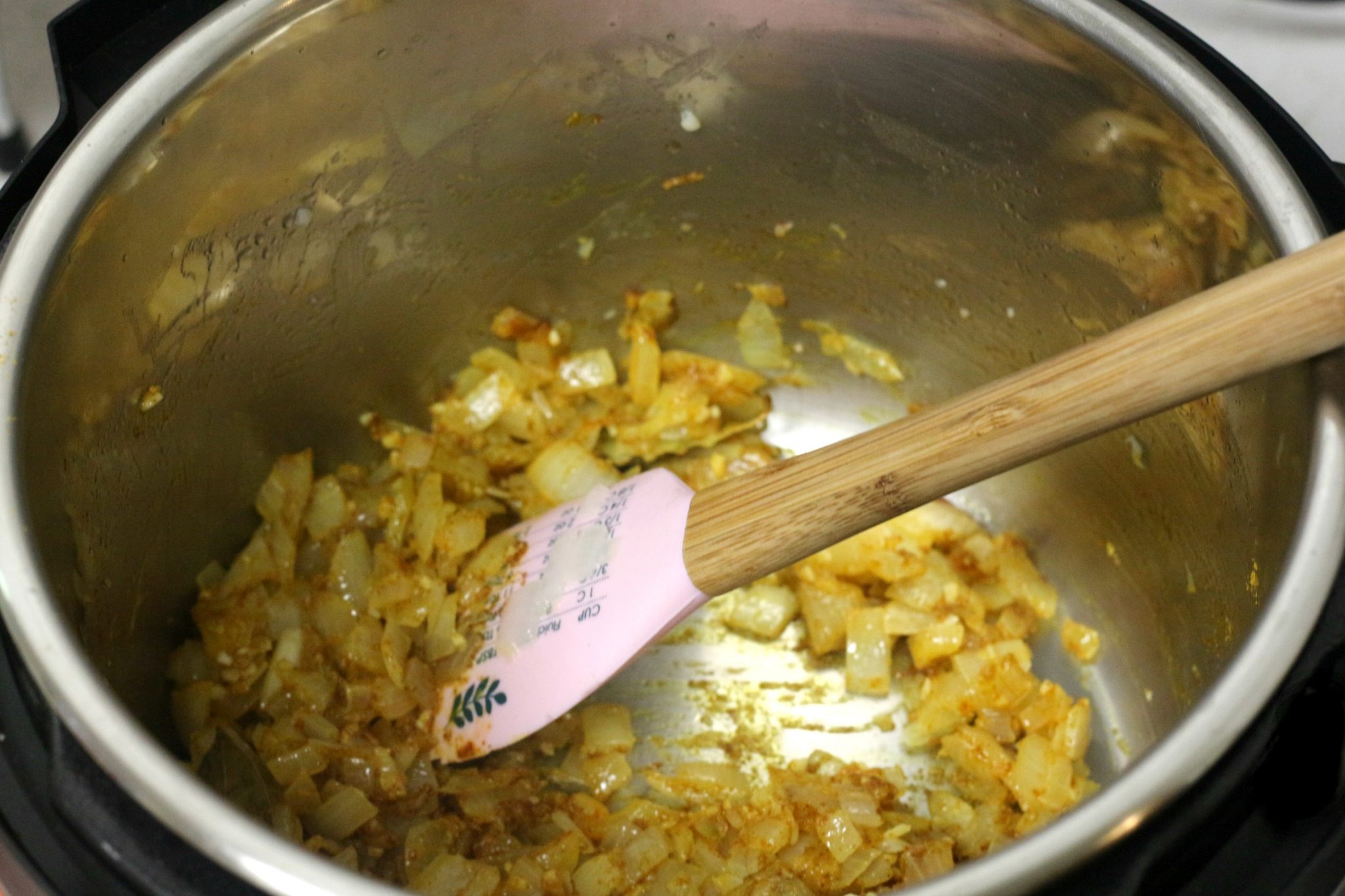 Ninth Step: Mix the spices well and continue cooking for 1 minute.
Tenth Step: Place the chicken into the instant pot and stir to combine well. Pour in the basmati rice, and the carrots. Stir well, then add the chicken stock.
Eleventh Step: Close the lid on the instant pot and turn the valve to the closed position. Cook on manual for 7 minutes.
Twelfth Step: Let the pressure release naturally for 10 minutes. Then add in the frozen peas. Place the lid back on the pot and let the chicken curry rest for 5 minutes. Serve and enjoy!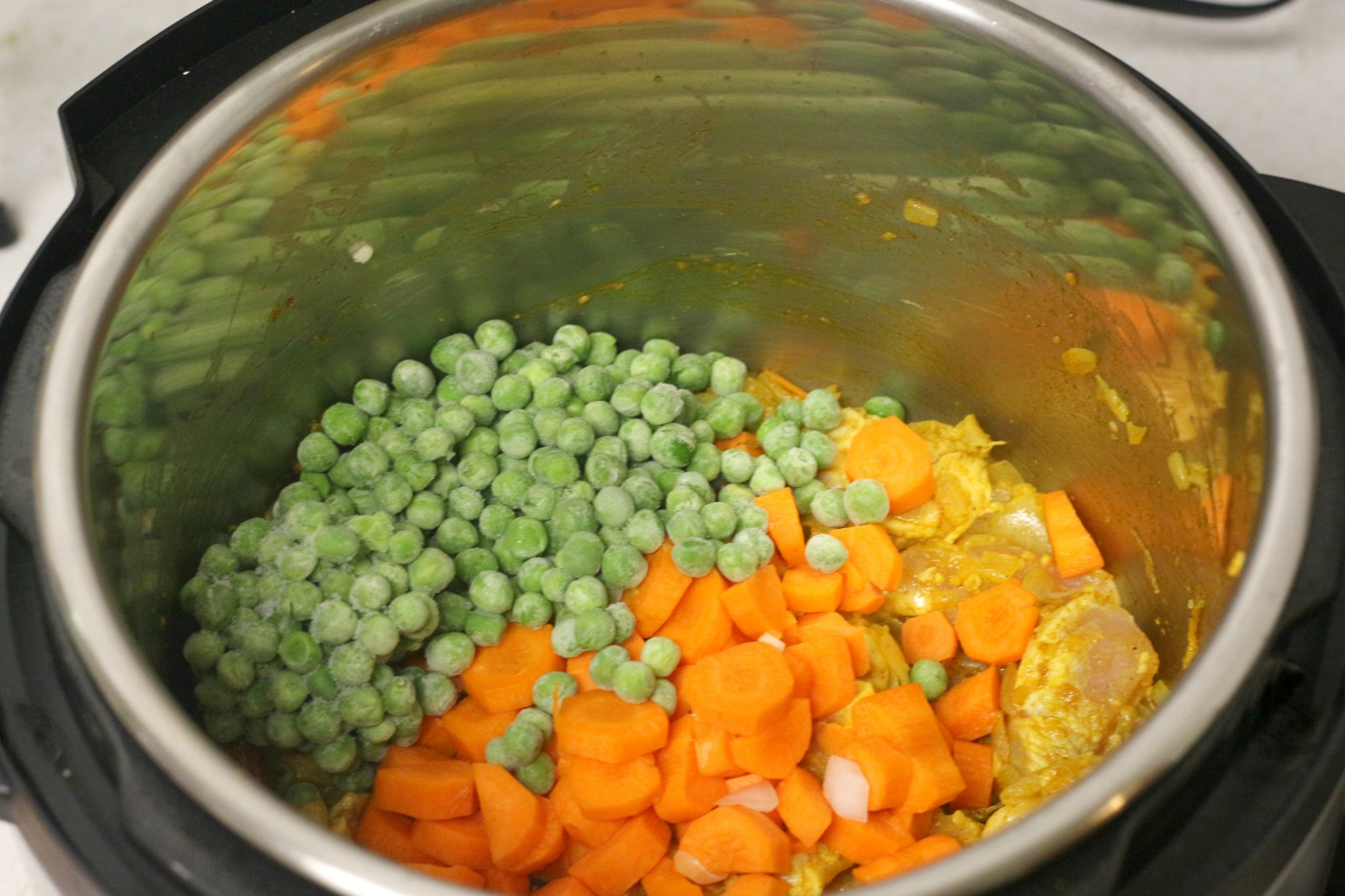 Enjoy!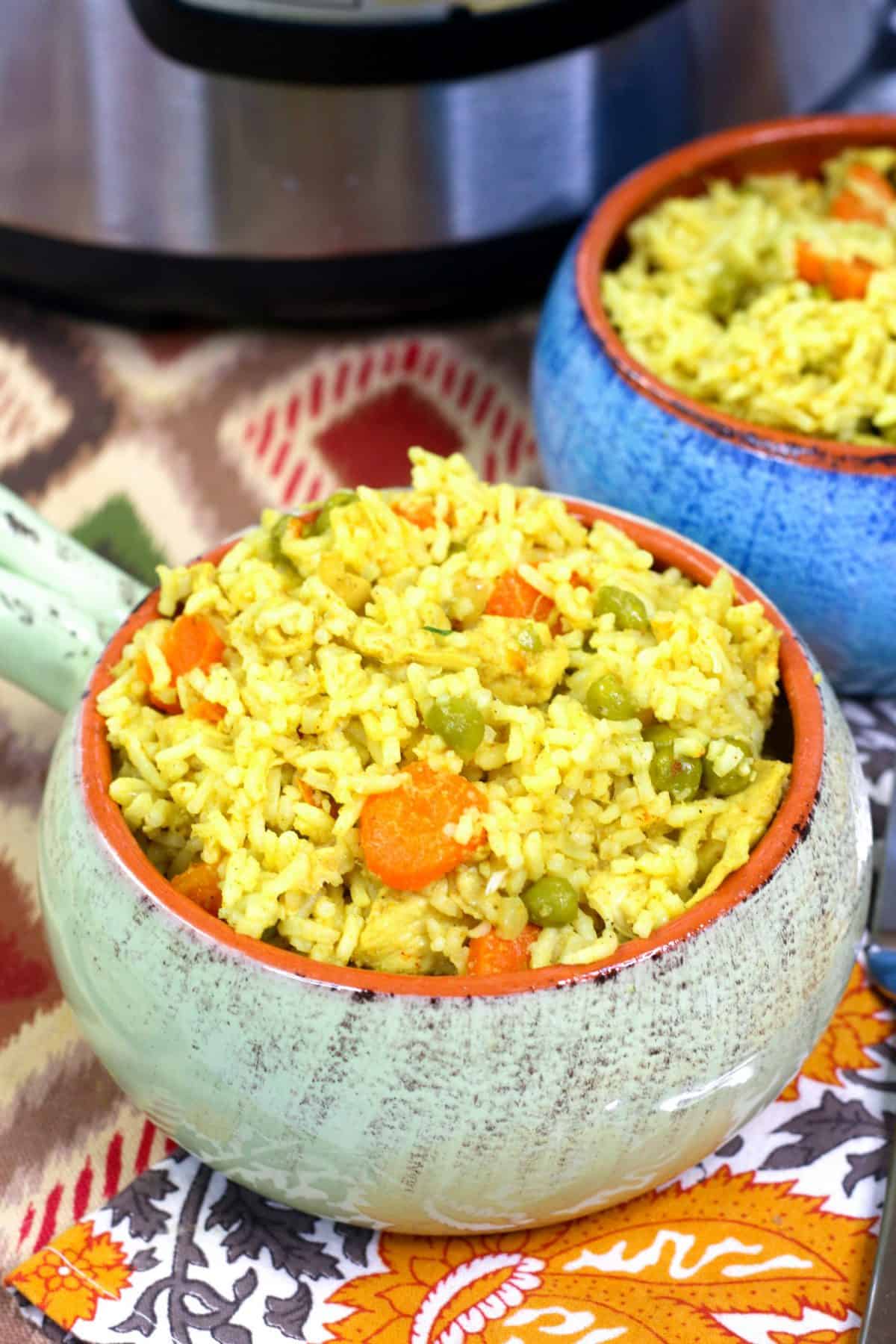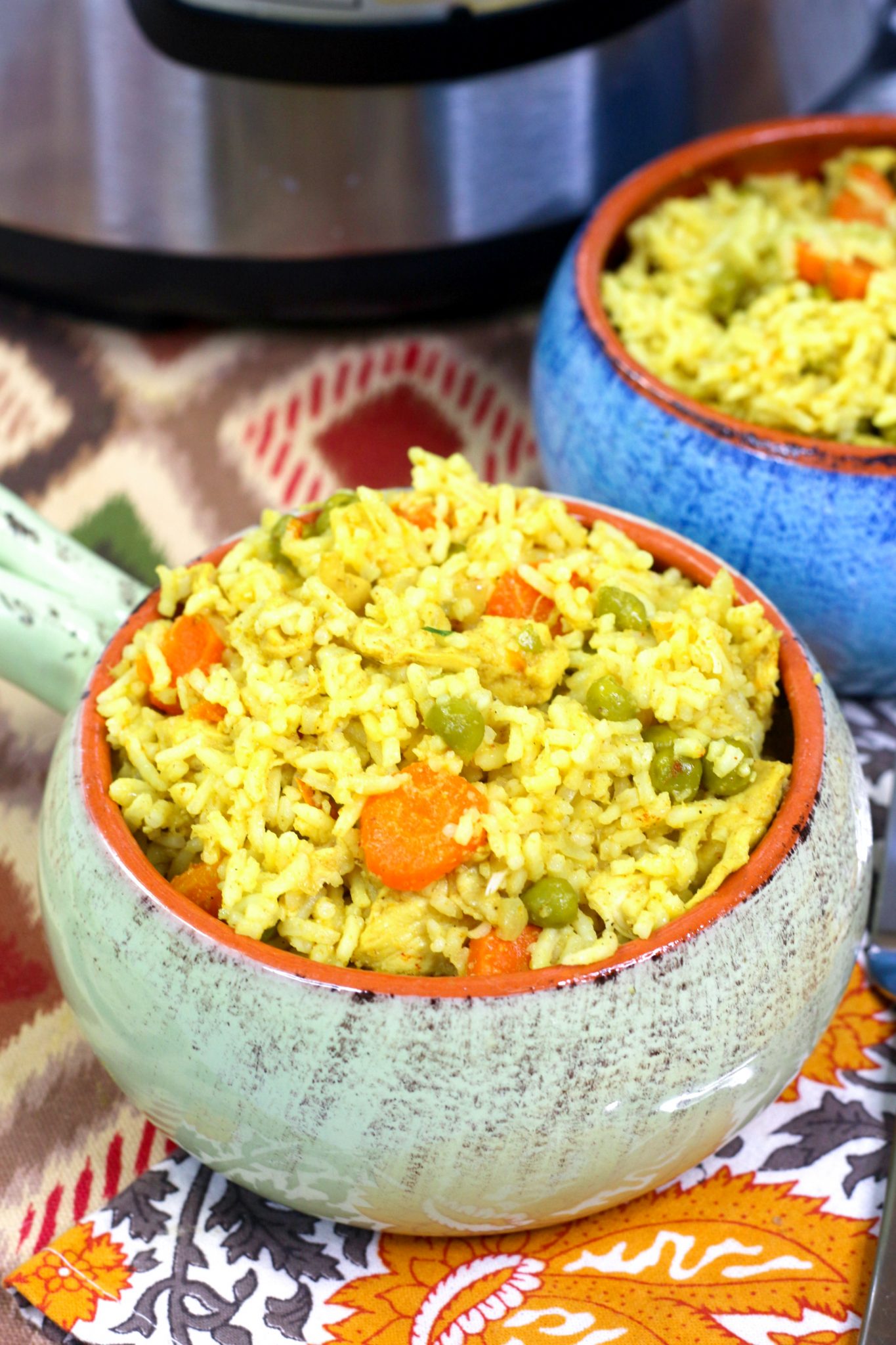 Now, remember to save this recipe on Pinterest for later 🙂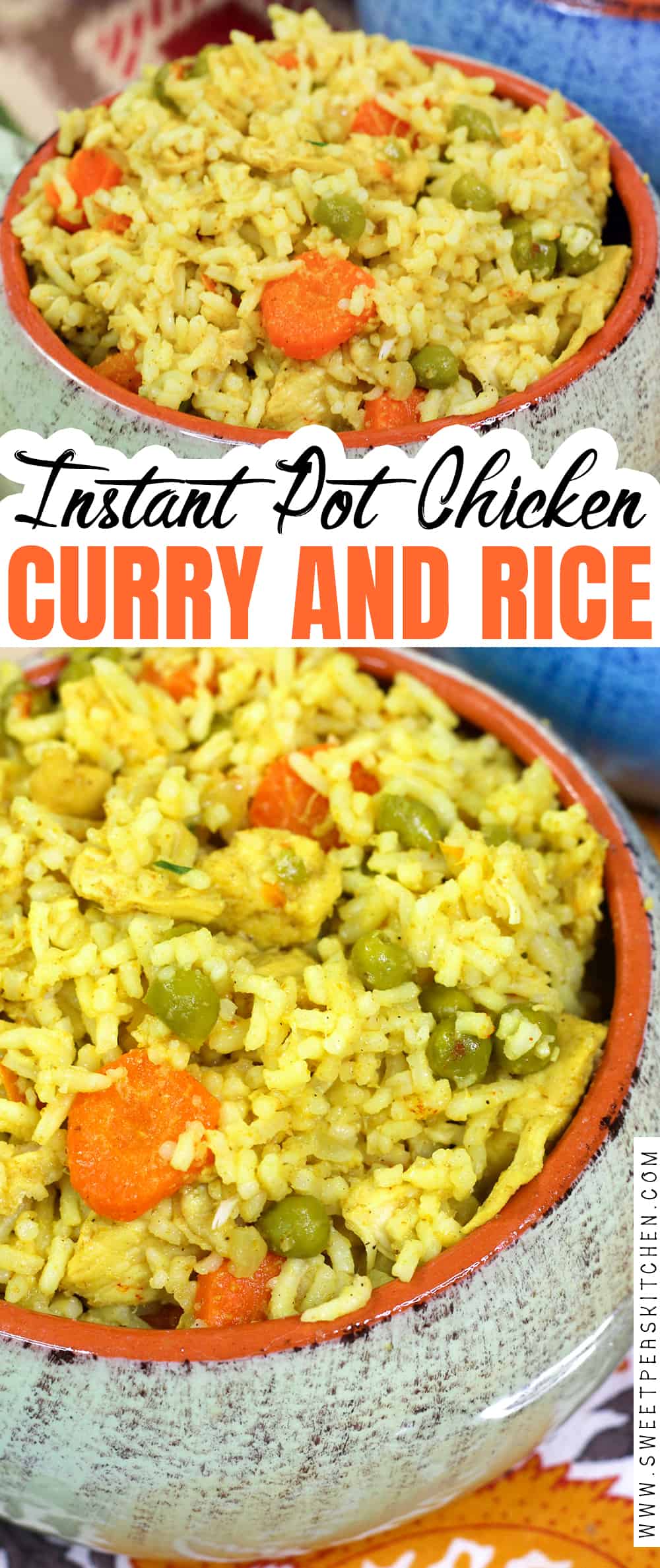 Pin this recipe now to remember it later
Chicken Curry and Rice Instant pot
Instant Pot Chicken Curry and Rice is the ultimate weeknight dinner. Loads of rich spiced flavor, tender chicken, and tons of flavor. Instant Pot Curry tastes better than takeout.
Ingredients
5-6

Chicken Breast Tenders Cut

,

into pieces

1

large White Onion

,

Chopped
Instructions
Prepare your onions, and chicken.

Set to the side.

Set Instant Pot to Saute mode.

Add the butter and allow it to melt.

Add your bay leafs and cinnamon stick.

Saute for 30 seconds.

Stirring often.

Add your onion, stir often.

Cook for 1-2 minutes.

Add ginger and garlic.

Stir to combine.

Cook for a minute.

Add the curry powder, turmeric powder, chilli powder, smoked paprika.

Mix well and cook for another 1 minute.

Add Chicken to the instant pot.

Stir to combine.

Add basmati rice, and carrots.

Stir to combine.

Add Chicken Stock to the Instant Pot.

Close the instant pot lid, and the valve to close.

Cook on Manual for 7 minutes.

After the cooking is complete let the pressure release naturally for 10 minutes,

Add the frozen peas, stir to combine.

Close the lid for 5 minutes.
Follow me on Pinterest for daily delicious recipes!
On the hunt or the best dinner recipes ever? Check these drool-worthy meal ideas out for inspiration:
Thai Spring Rolls with Homemade Peanut Sauce – This is one of our favorites because it's so yummy. Try it and see!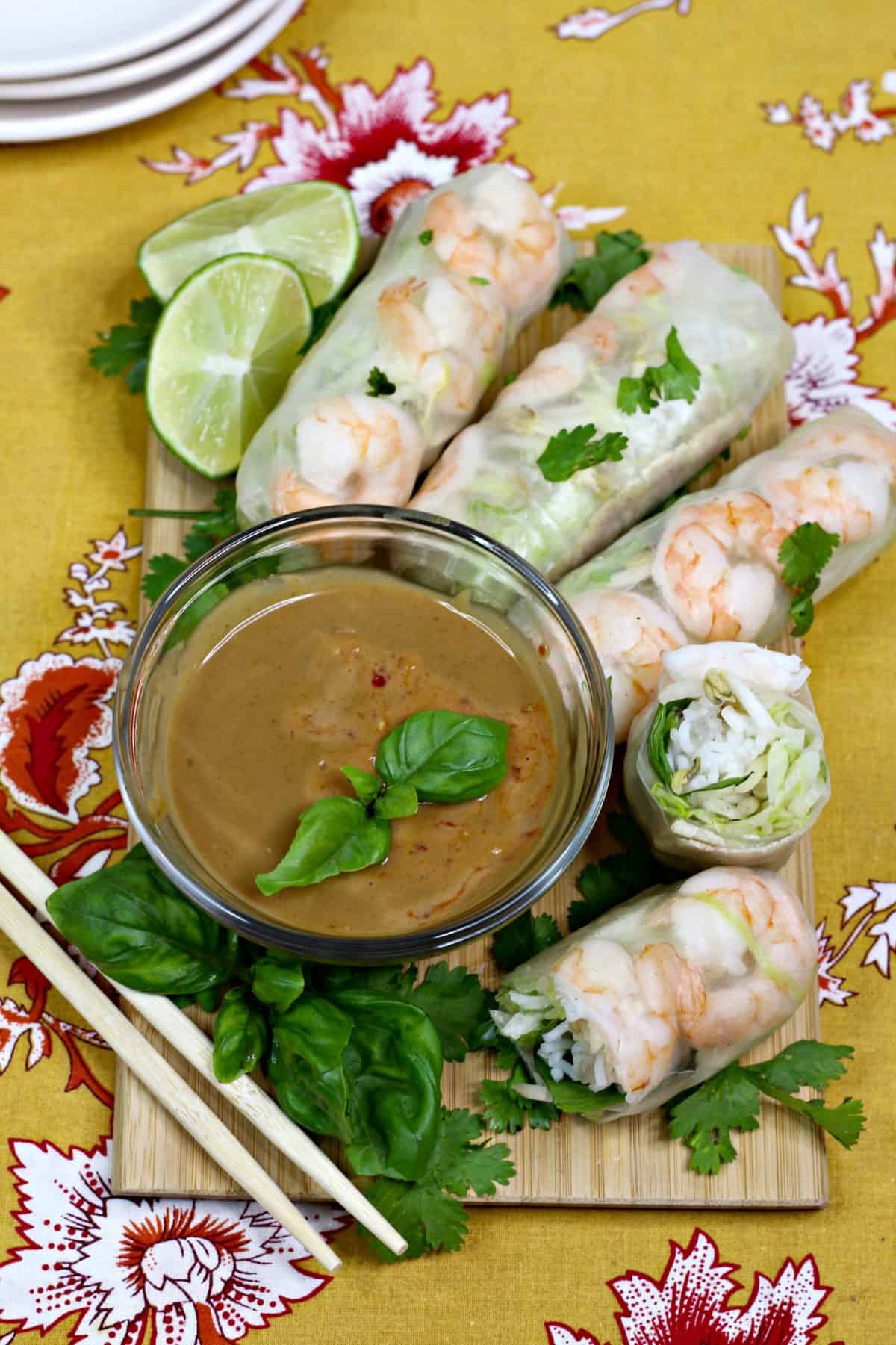 Savory Tomato Tart With Mozzarella – I love the combination of flaky, crusty, tomatoes, and melted mozzarella. So good!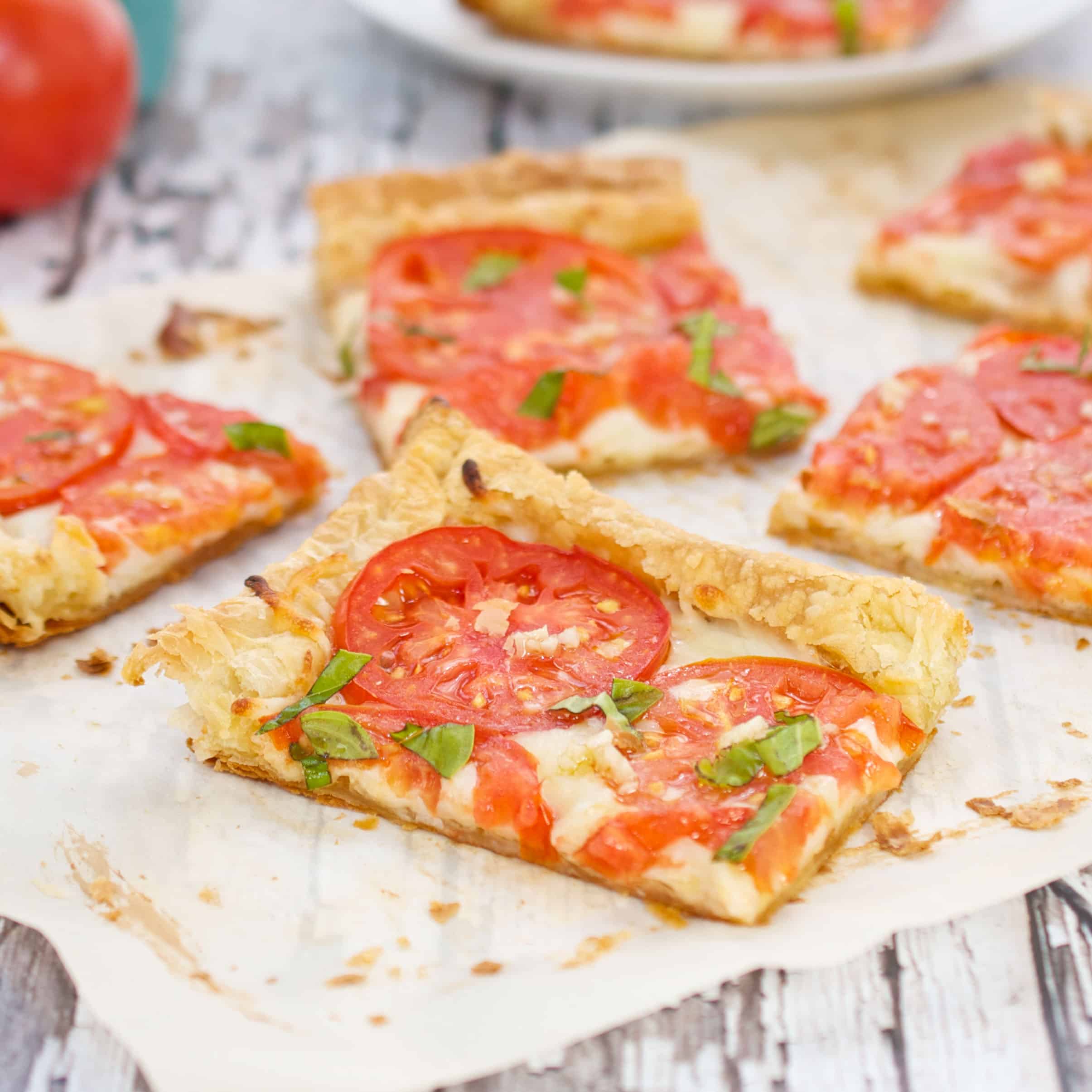 Crunchy Buffalo Chicken Bites – These are packed with flavor, and will please any crowd.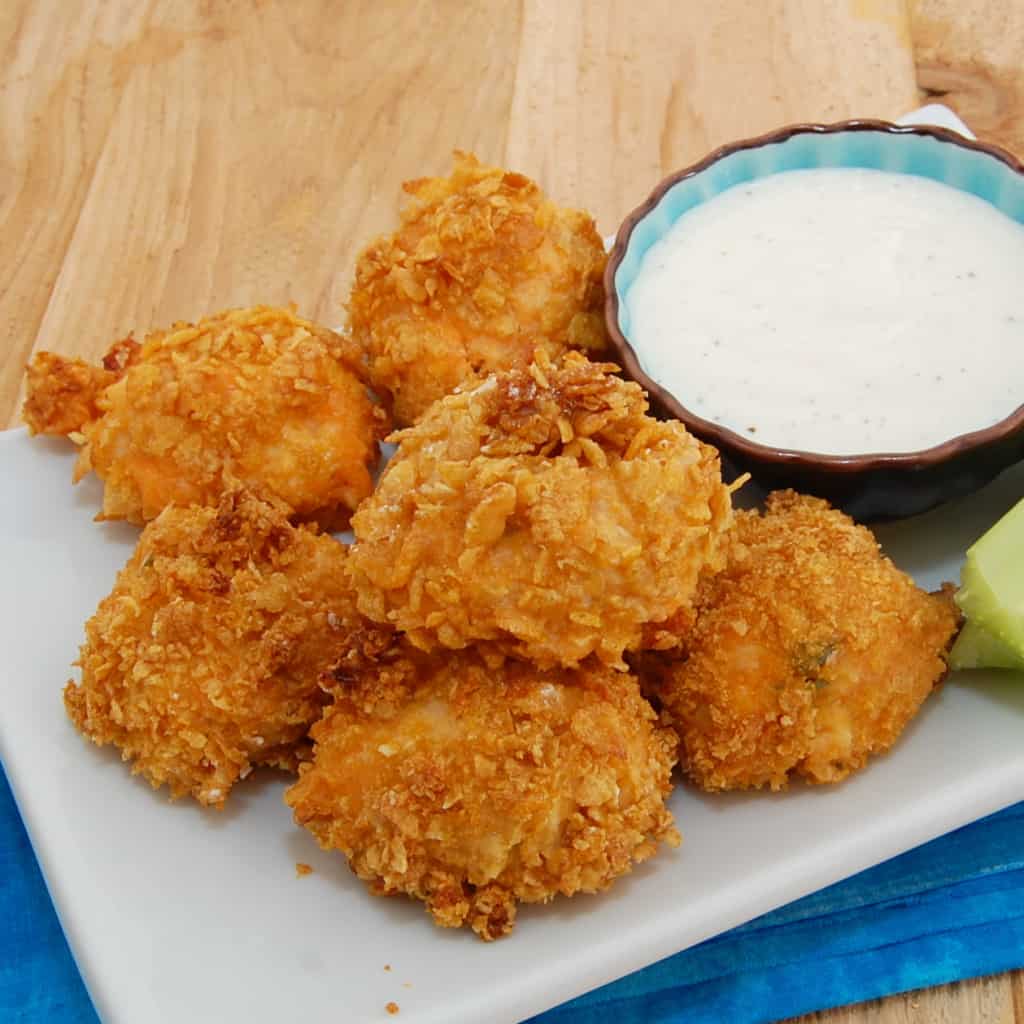 The Best Air Fryer Chicken Drumsticks – I will give you a hint…the secret ingredient is Crown Royal! These are juicy and delicious!
Get new recipes weekly plus our FREE ebook!