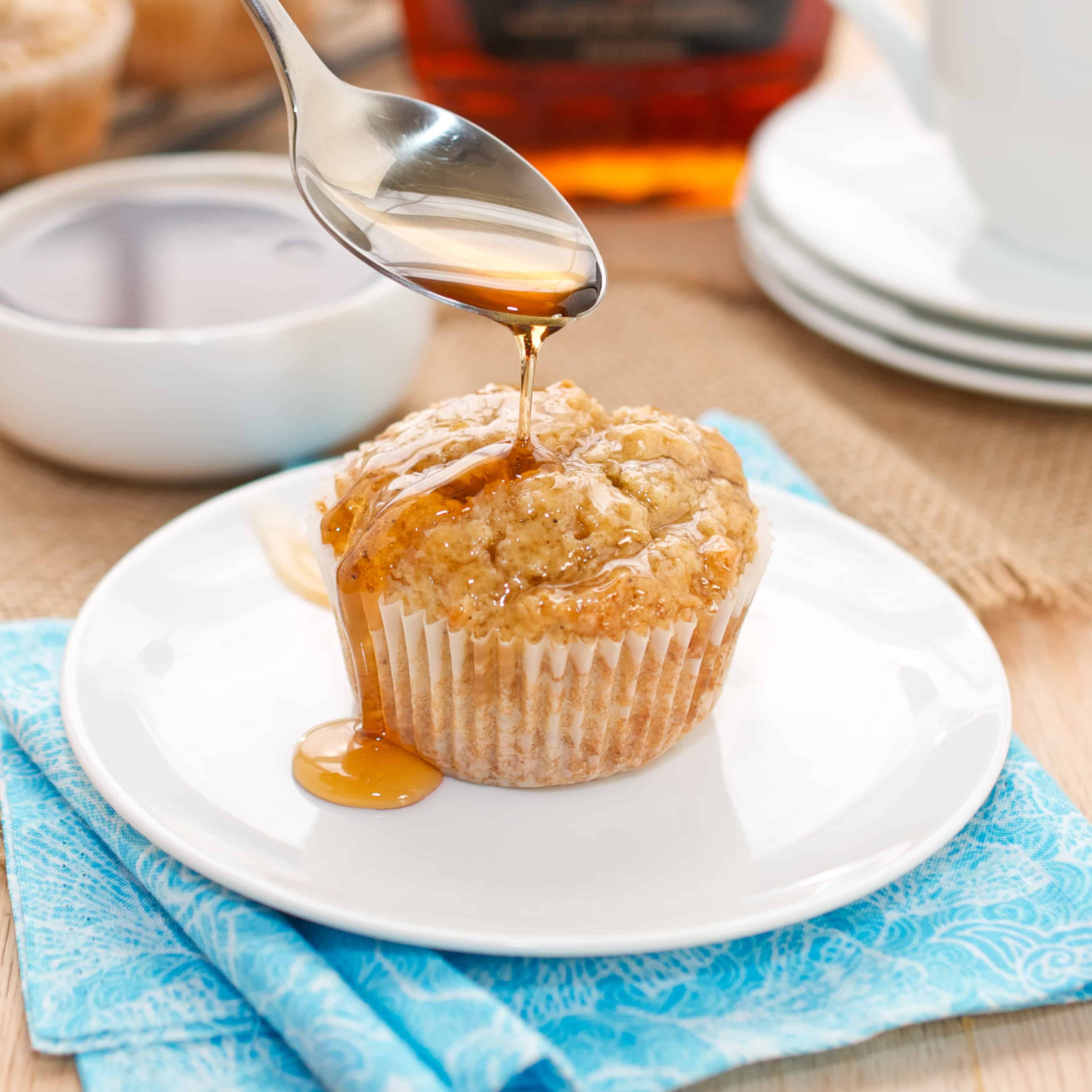 Are you dreaming of the perfect breakfast recipe? These Maple Syrup Pancake Muffins are unforgettable, easy to make, and taste breathtaking. It's impossible not to be hooked on these muffins the first second you eat them.
Making them for brunch and other special occasions is a no-brainer because they can win over any picky eater in minutes.
Scroll to bottom for printable recipe card.
Maple Syrup Pancake Muffins
I'll just come right out and say it: I'm addicted to pancakes! If I could choose one breakfast to enjoy every single morning, it would be pancakes! These muffins encompass all I love about regular pancakes right in a little portable package.
Baked up golden brown and dipped in maple syrup…and don't even get me started on the brown butter that's added to the batter. Ooooh goodness. So incredibly delicious!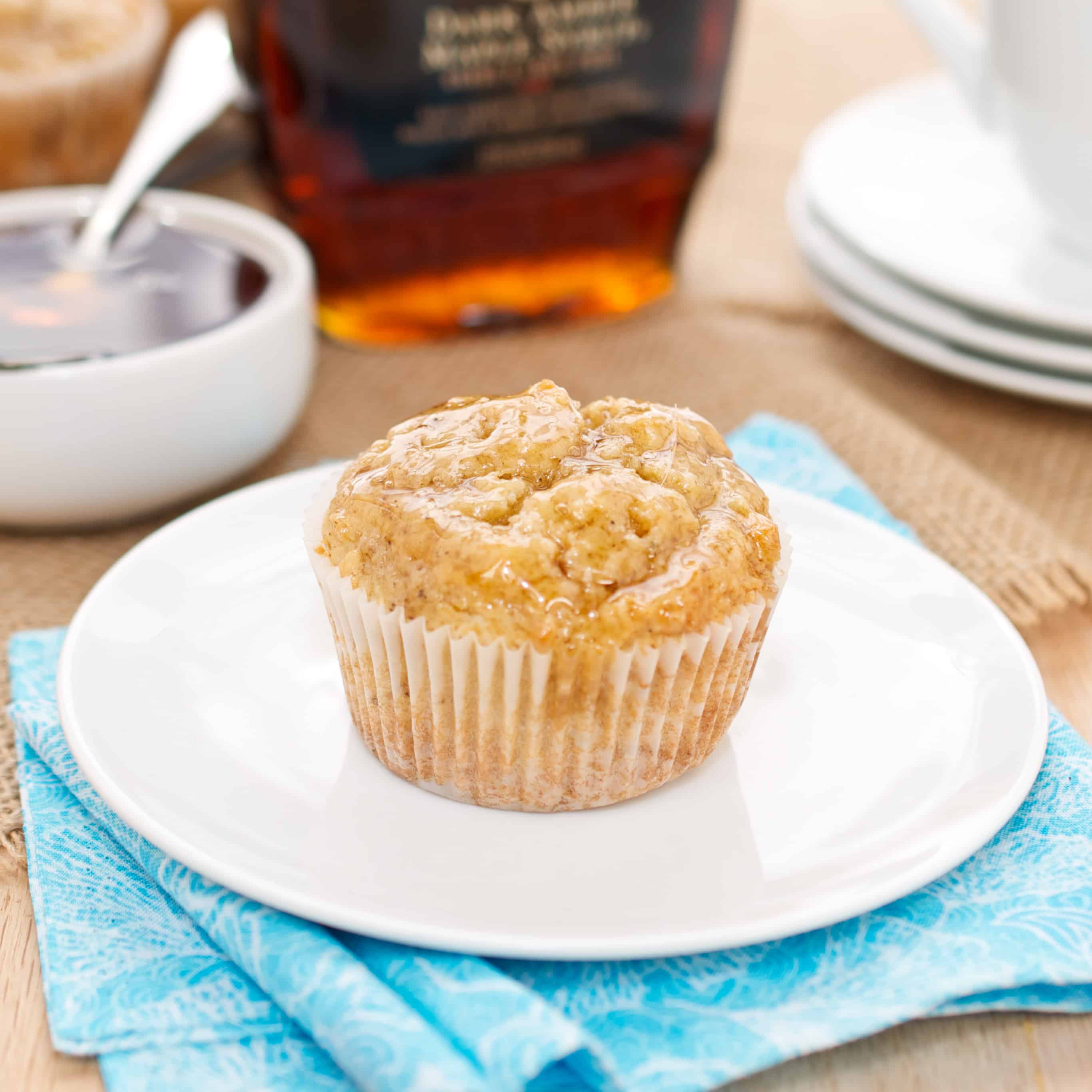 Once baked, you poke holes into the muffin tops and dip them into maple syrup. The syrup soaks into the muffin-like a sponge, leaving you with that irresistible pancake texture. Absolutely mind-blowing!! Serve warm with extra maple syrup for dipping! 😀
We especially love these pancake muffins because you can eat them when you are on the go. You know those mornings when you barely have time to comb your hair, and you have to scoot everyone out the door? Imagine having some irresistible muffins that everyone loves. Eat them on the way to school or work, and you don't even have to worry about cooking in the mornings.
You can easily make them in advance and have them ready to go. Winning!
Can I Freeze This Pancake Muffin Recipe?
Yes, freezing these pancake muffins is a wonderful way to keep them around longer. Wrap each one up in plastic wrap and put them into a freezer bag or storage container. The pancake muffins will last in the freezer for 2 – 3 months. You can thaw them on the counter or in the fridge the night before.
I prefer to toss them in the microwave for 15-20 seconds, but you can also eat them cold if you would rather. Honestly, there is no wrong way to eat these scrumptious muffins.
Can You Add Fruit to These Muffins?
Yes, adding fruit is an excellent way to add even more flavor and some vibrant color too. I base whatever fruit I want to put in on what I have around and what my cravings are for that day. We will often use blueberries, raspberries, blackberries, and strawberries. Many times we will go with bananas and a dollop of peanut butter. You could go for diced apples or peaches too. Really, most fruits are going to go well in these pancake muffins.
In addition to fruit, you can add in some chocolate chips, white chocolate pieces, dried cranberries, pecans, walnuts, almonds, or anything else you would typically eat in your pancakes.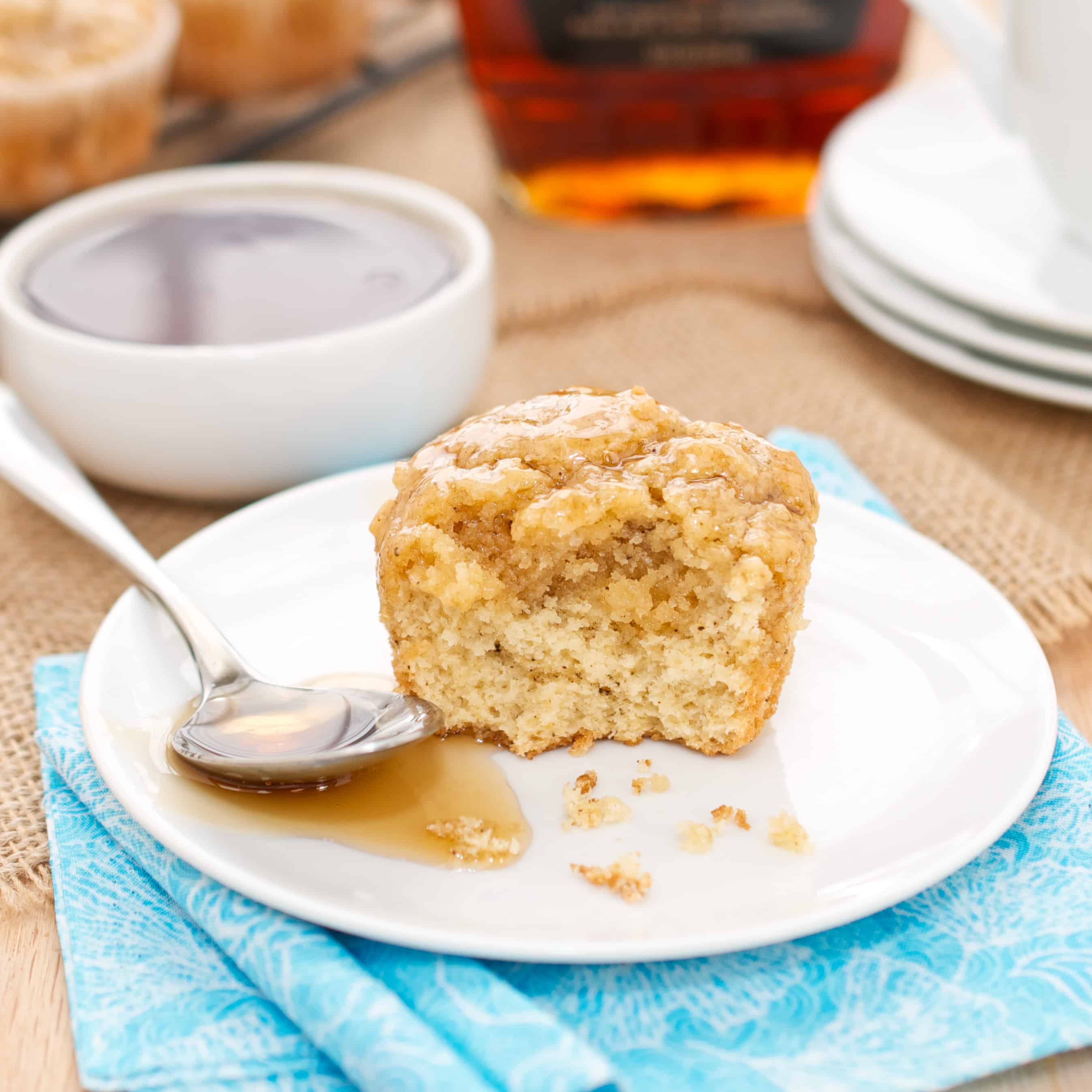 Ingredients
My stomach is rumbling, and I am ready to devour one or two of these pancake muffins right now. They are just so soft, tender, and phenomenal. Plus, it helps that I can grab them and head out the door on my way to work too. Here is the list of ingredients you will need to get started:
For the Muffins:
Unsalted butter
All-purpose flour
Granulated sugar
Baking powder
Table salt
Whole milk
Large egg
Large egg yolk
Pure maple syrup
Pure vanilla extract
For the Maple Glaze:
How to make Pancake Muffins
Okay, let us get down to the nitty-gritty and talk about how to make these excellent pancake muffins. Shockingly, they are so simple to make even though they taste gourmet. I love food that is simple, but feels like it's fancy and classy!
First Step: Begin by warming the oven to 375 degrees F. Then line up a muffin pan with muffin liners.
Second Step: Turn on a burner to medium-high heat and warm butter in a 10-inch skillet until it melts. Once it melts, keep cooking it and stir constantly until the butter has become a golden brown color. It will also develop a nutty aroma after 1 – 3 minutes. Take the pan off the heat and allow it to cool for a few minutes.
Third Step: Combine the flour, sugar, baking powder, and salt in a large bowl with a whisk. Set aside for later.
Fourth Step: Combine the milk, egg, and egg yolk in a medium bowl with a whisk. Then add in the maple syrup and vanilla. Carefully and slowly add in the browned butter while using a whisk to combine.
Fifth Step: Form a well in the center of the dry ingredients. Pour in the milk mixture and stir until it's incorporated. Make sure not to overmix the batter.
Sixth Step: Divide the batter, so it's equal among the muffin cups. Bake the pancake muffins for 18-20 minutes or until you can insert a toothpick in the center and it comes out clean.
Seventh Step: Pour the pure maple syrup in a bowl.
Eighth Step: Poke holes in the tops of the pancake muffins. Once they have cooled enough that you can pick them up, dip the tops of each muffin to the maple syrup and let it soak in. After the maple syrup has soaked in the muffin, dip one more time. Let it sit for a couple of minutes, then serve.
Enjoy!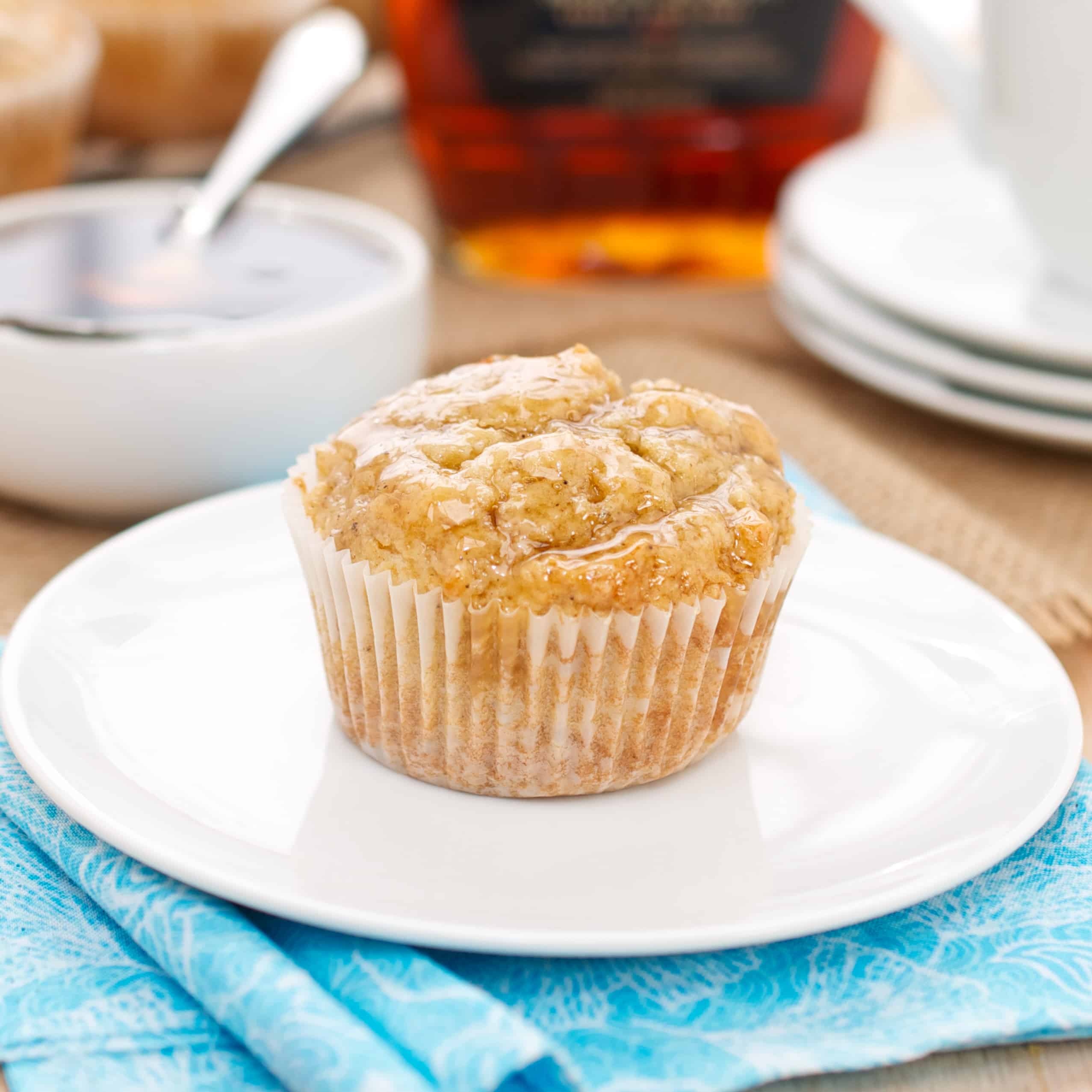 Now, remember to save this recipe on Pinterest for later 🙂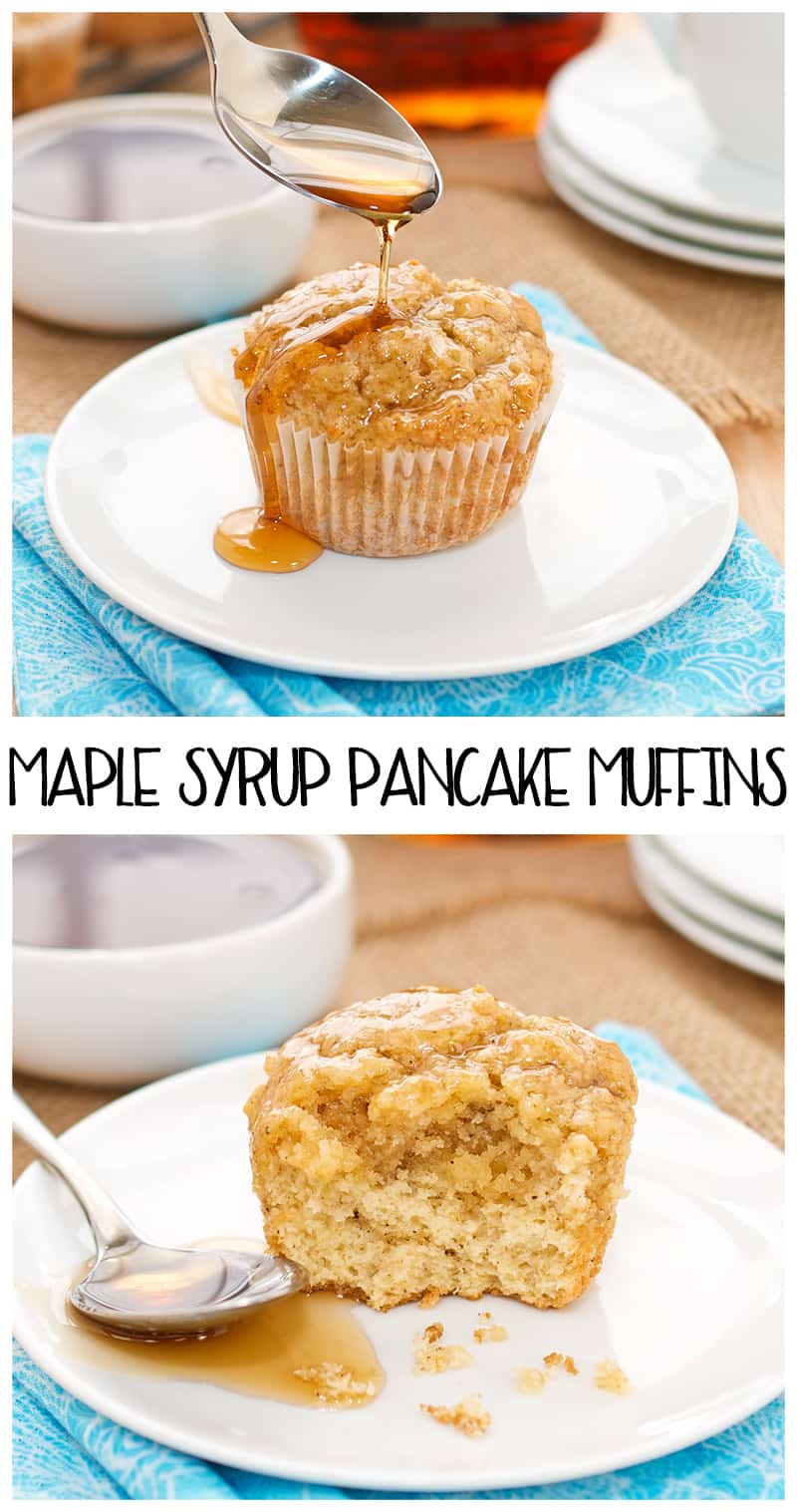 Pin this recipe now to remember it later
Maple Syrup Pancake Muffins
Are you dreaming of the perfect breakfast recipe? These Maple Syrup Pancake Muffins are unforgettable, easy to make, and taste breathtaking.
Ingredients
For the Muffins:
7

tablespoons

unsalted butter

1 1/2

cups

all-purpose flour

1 1/2

teaspoons

baking powder

1

teaspoon

vanilla extract
Want to save this recipe? Enter your email below and we'll send the recipe straight to your inbox!
NOTE: By saving this recipe, you agree to join our weekly recipes newsletter.
Instructions
Preheat the oven to 375ºF. Line muffin cups with muffin liners.

In 10-inch skillet over medium-high heat, heat butter until melted, about 2 minutes. Continue to cook, stirring constantly until butter is dark golden brown and has nutty aroma, 1 to 3 minutes.

Remove from heat and set aside to cool slightly.

In a large bowl whisk together flour, sugar, baking powder and salt; set aside.

In another bowl, whisk together the milk, egg and egg yolk, maple syrup and vanilla. Slowly whisk in the browned butter.

Make a well in the center of the dry ingredients and pour in the milk mixture. Stir until just incorporated. (Do not over-mix)

Divide batter equally among prepared muffin cups. Bake until golden and toothpick inserted into center of muffin comes out clean, 18 to 20 minutes.

Pour the maple syrup for the glaze in a shallow bowl; set aside.

Use a toothpick to poke holes in the muffin tops. When muffins have cooled enough to handle, dip the muffin tops into the maple syrup and allow soak in. Once maple syrup has soaked into the muffin, dip a second time and allow to soak in, then serve.
Follow me on Pinterest for daily delicious recipes!
If you love these lip-smacking muffins, you should try some of my other tasty recipes. They are great for meal prepping, breakfast, and easy snacks too.
Glazed Donut Muffins – Start your day off amazing with some easy glazed donut muffins. Forget the stop at your local donut shop because these are better and easier!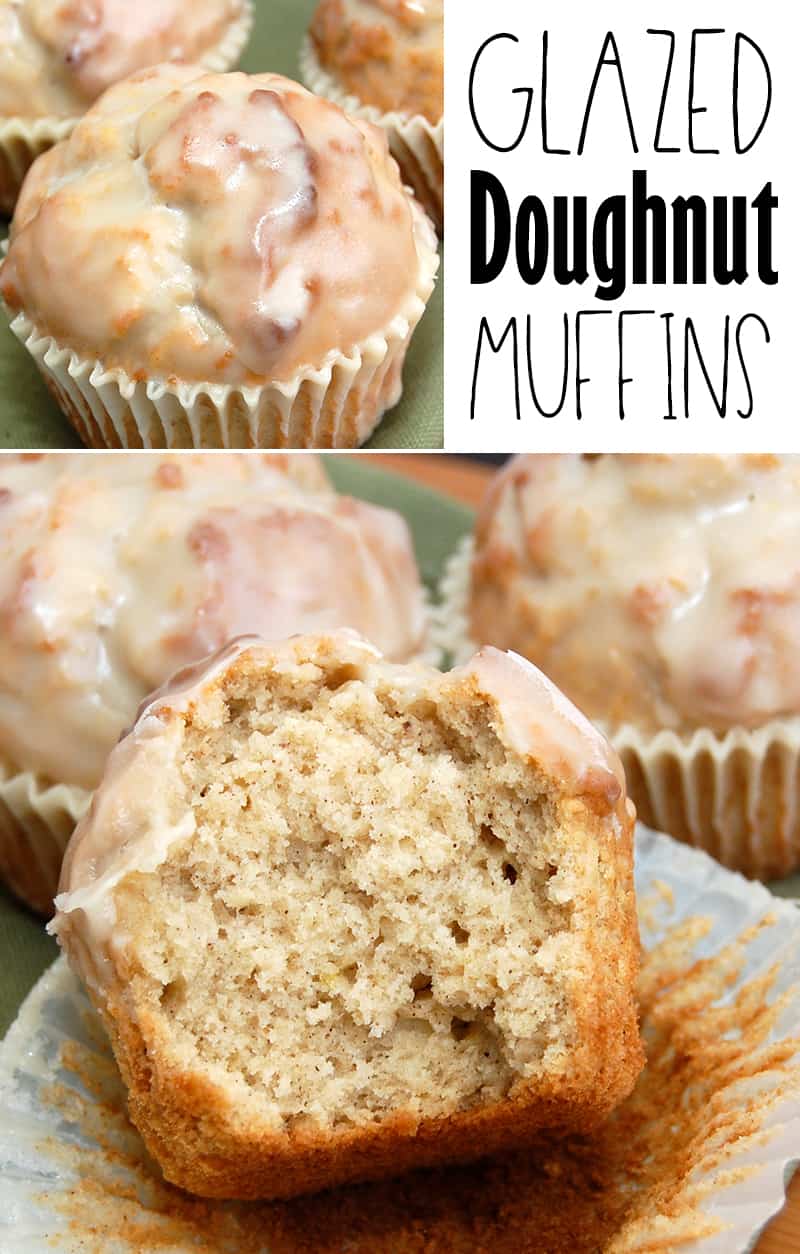 Easy Pumpkin Muffins With Crumb Topping – I can never have too many pumpkin recipes. Pumpkin, after all, is one of my favorite ingredients. It's terrific in fall when the weather gets cooler and when I want something amazing.
Nutella Stuffed Pancakes – You know how much I enjoy pancakes, but adding Nutella to them takes them to the next level. These are some of my most favorite ever!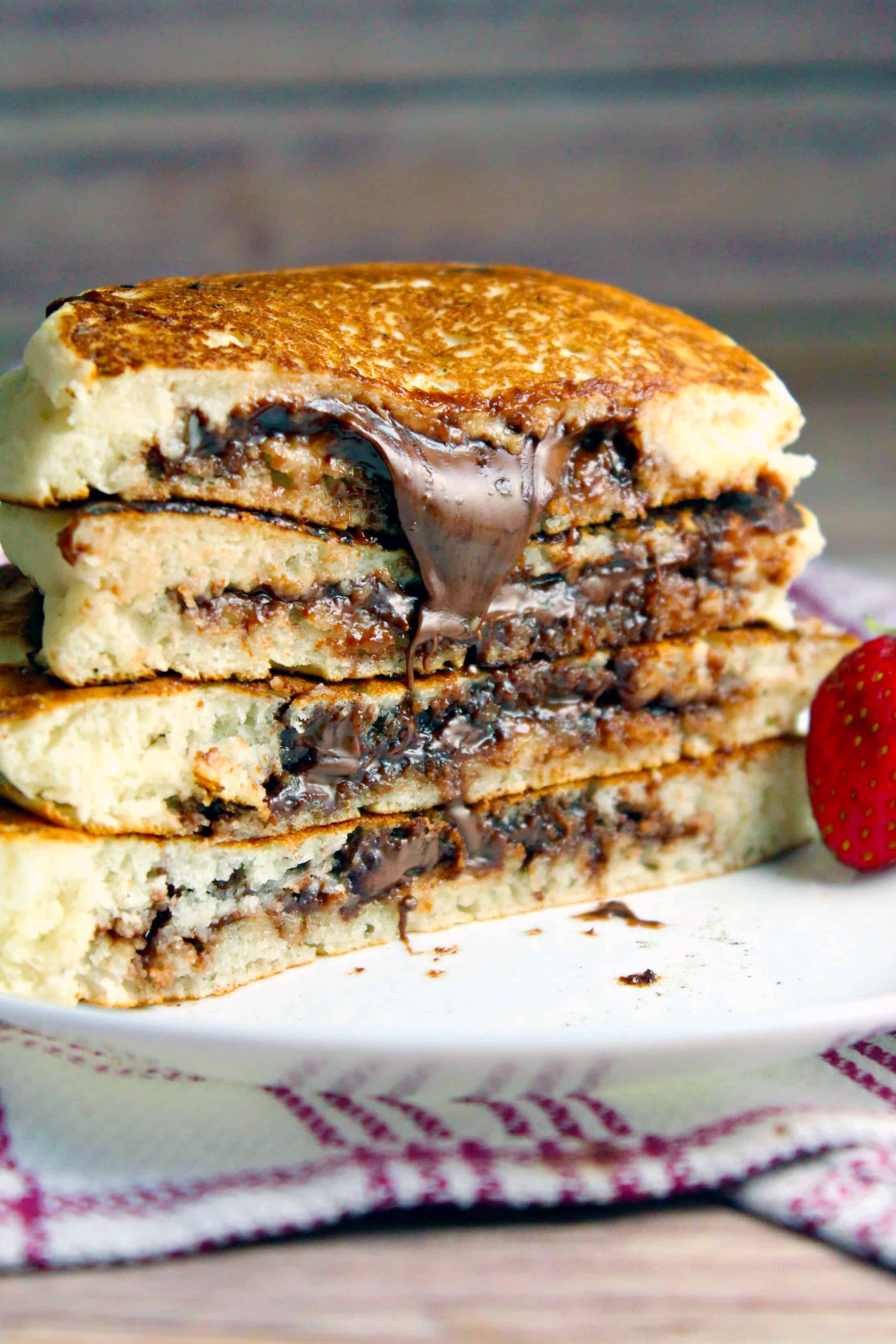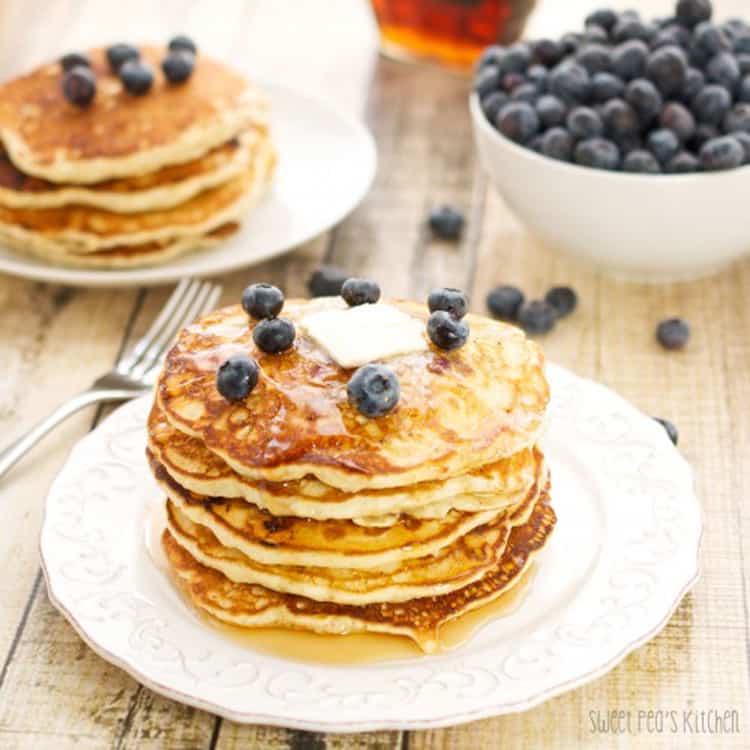 Get new recipes weekly plus our FREE ebook!