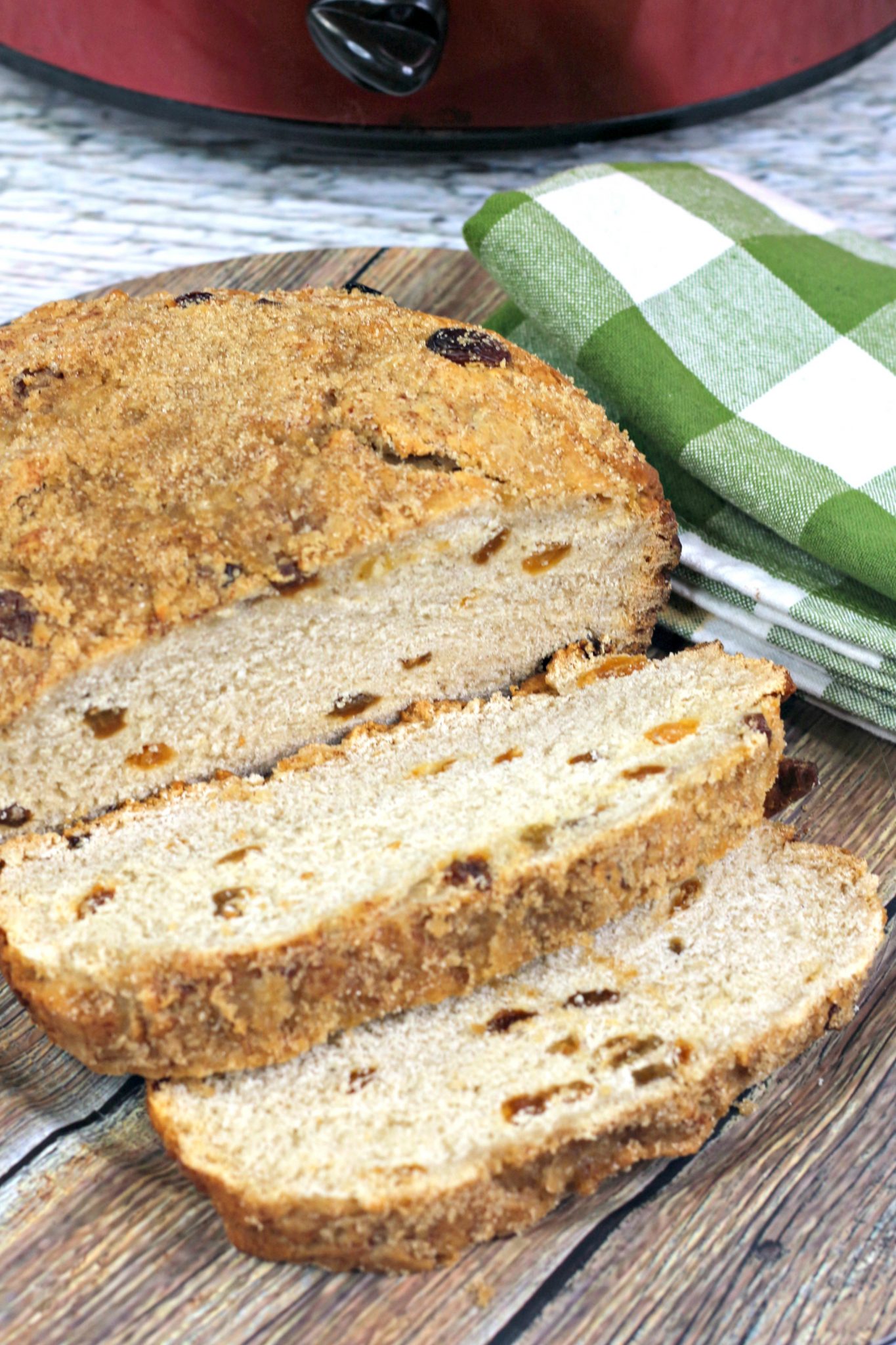 This Slow Cooker Cinnamon Raisin Bread Recipe is absolutely delicious and easy. You will love every bite of this sweet bread that's filled with raisins and lots of spicy cinnamon. This Crockpot cinnamon raisin bread allows you to have a hands-off approach while cooking it.
Scroll to bottom for printable recipe card.
Slow Cooker Cinnamon Raisin Bread Recipe
I grew up eating cinnamon raisin bread because my grandma made it every weekend. As an adult, I wanted to make it for my family. I decided one day that I didn't want to heat up my house by turning on my oven. Instead, I decided that I was going to make slow cooker quick bread. I'm excited to say that it turned out fabulous, and that's why I'm sharing it with you now.
This slow cooker cinnamon raisin bread has become a staple in our home over the years. We will often eat it for Christmas morning or other holidays and events. If you are hosting a brunch or baby shower, take a loaf of this slow cooker quick bread. It will disappear before your eyes!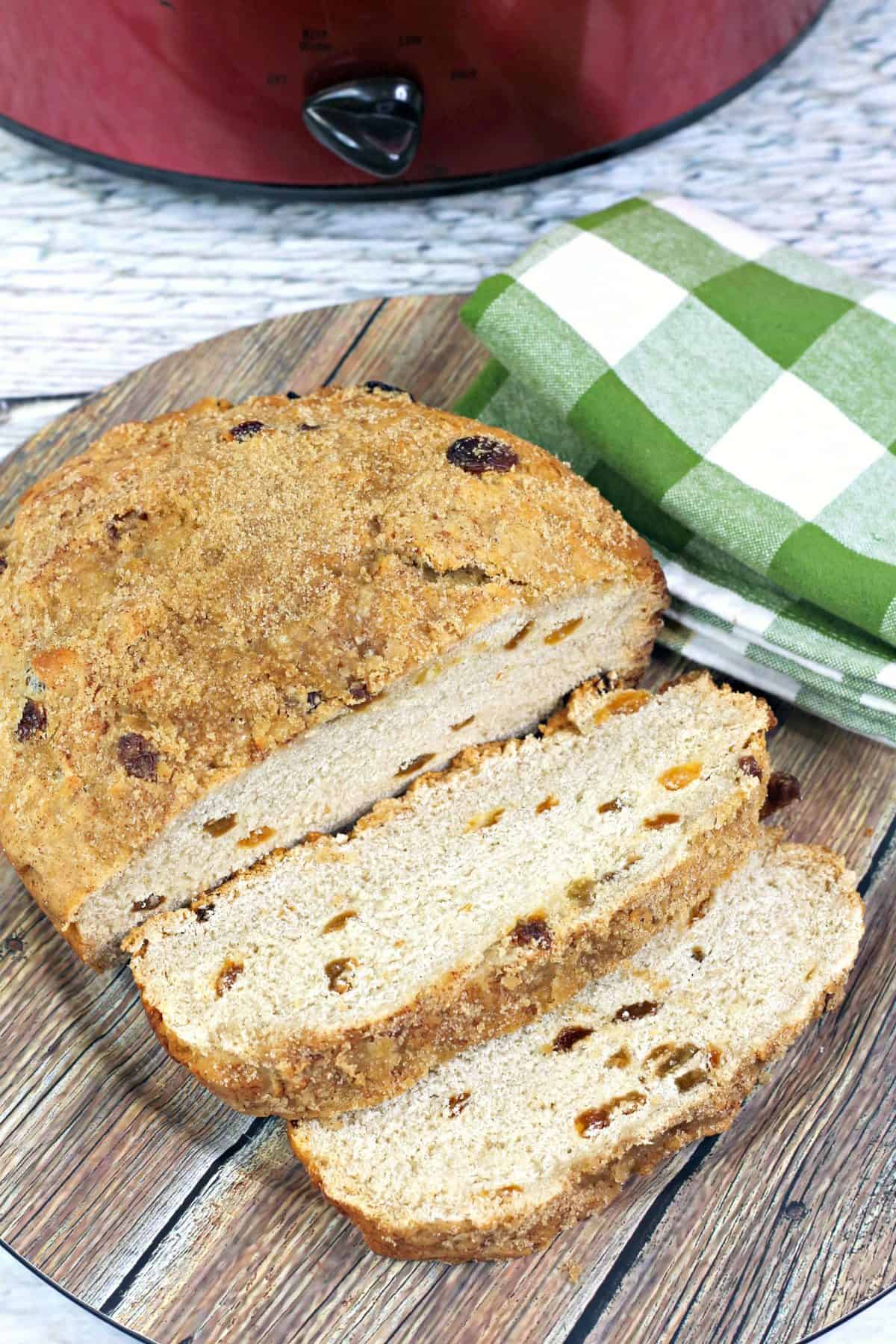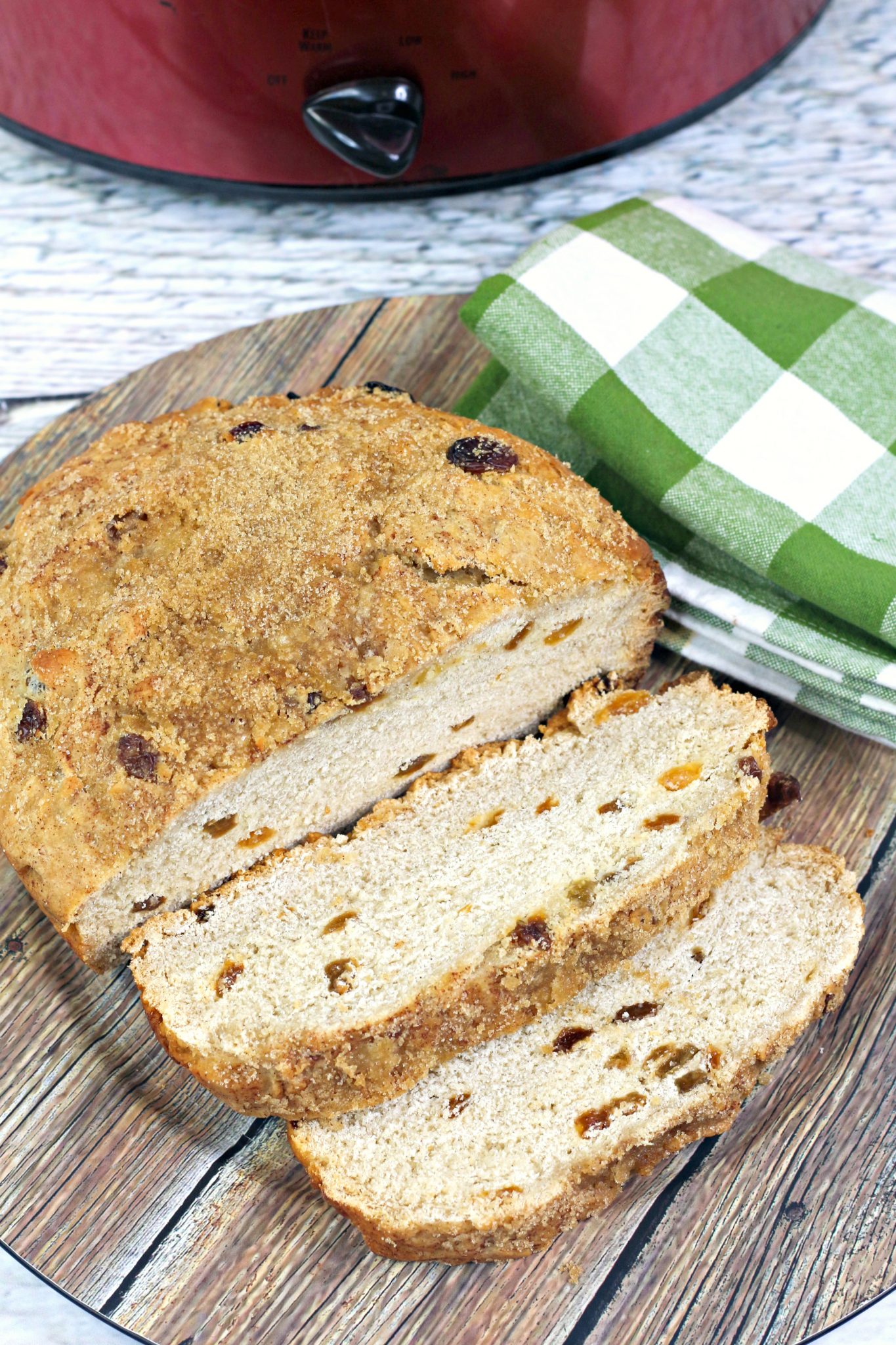 How Do You Keep Crockpot Bread Moist
The best way to keep this Crockpot cinnamon raisin bread moist is by keeping it in a paper bag. I know that sounds strange, but it really works to keep the bread super soft and moist. Another option would be to keep the slow cooker yeast bread in a bread box. Lastly, if you can't eat the bread within a couple of days, it's best to freeze any leftovers.
Do I have to add raisins into bread?
No, you do not have to add raisins to this cinnamon bread recipe. We love the flavor and texture of raisins, so for us, it's a must. However, if you don't like raisins, you can totally leave them out; it's completely up to you. Another option would be to swap out the raisins for dried cranberries. Or any other dried fruit that you enjoy.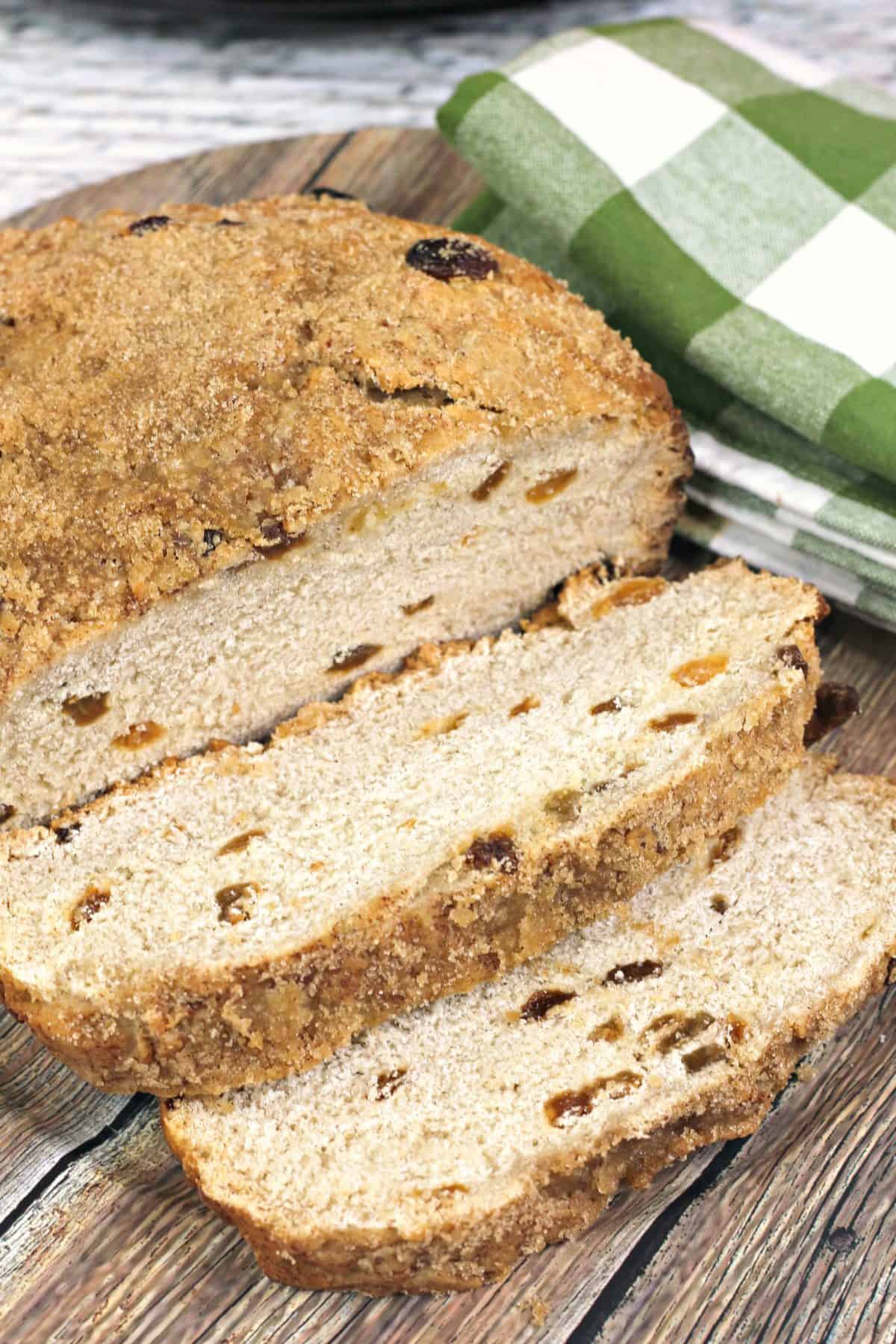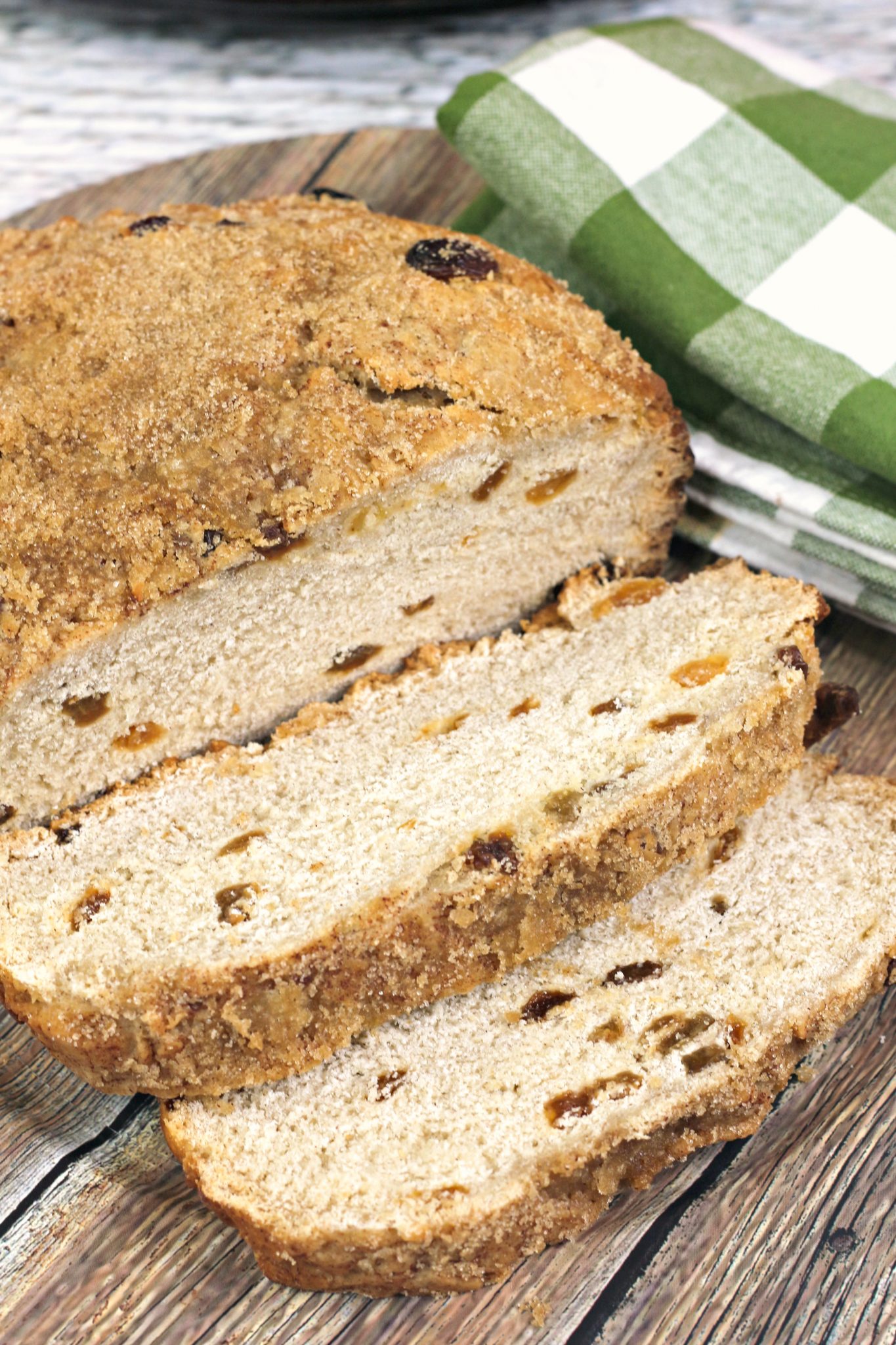 Variations to Recipe
As with most of my recipes, you can easily make adjustments to fit your taste. Here are a few of my favorite variations to try.
Chocolate chips

Cranberries

Dried apricots

Pecans

Walnuts

Hazelnuts

Dried cherries
Storing Leftover Bread
For best results, it is a good idea to store leftover bread in a bread box or a brown paper bag. These cinnamon raisin bread will age better and taste better when kept in a paper bag or bread box. If those options aren't available, you can use any other airtight container that you have.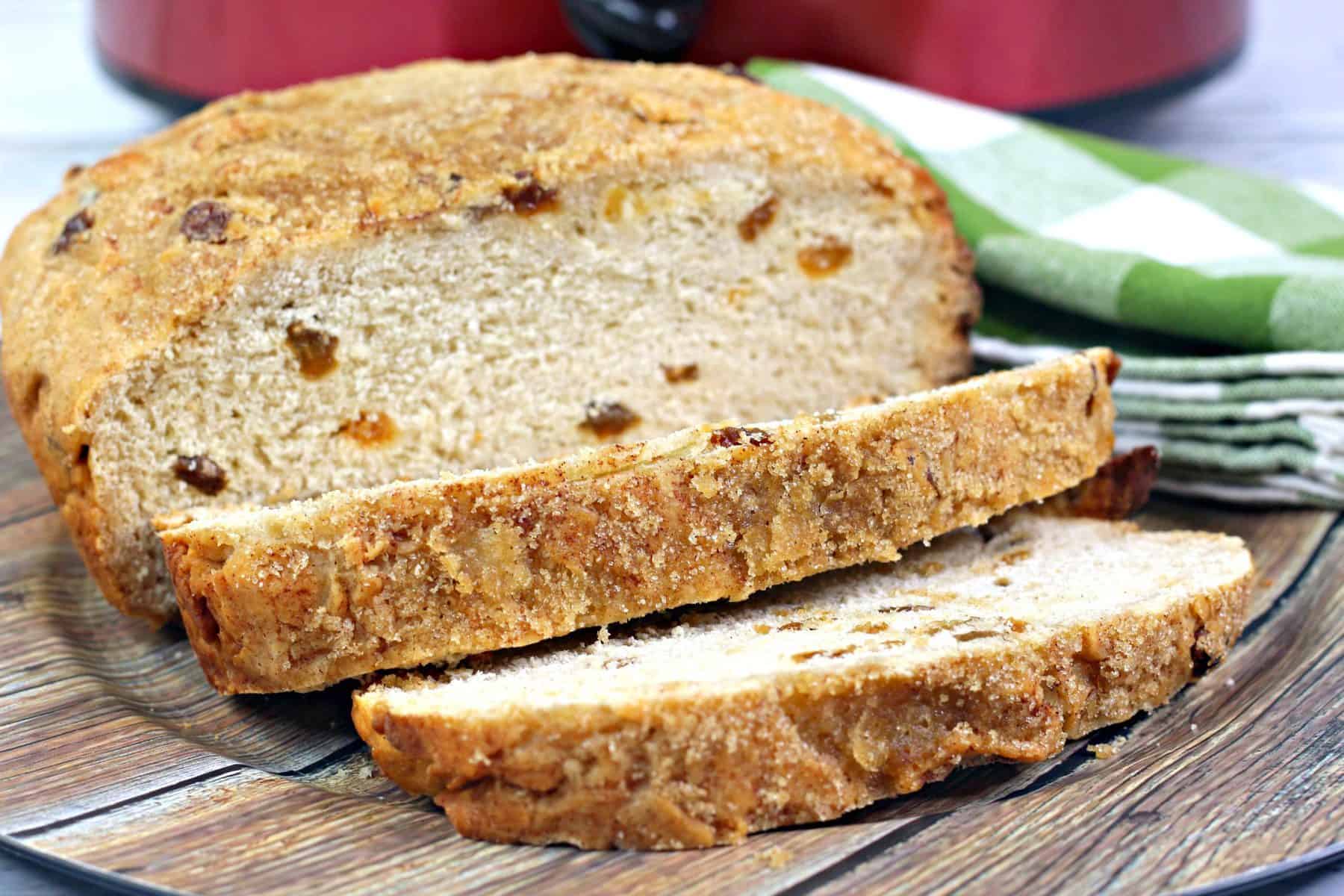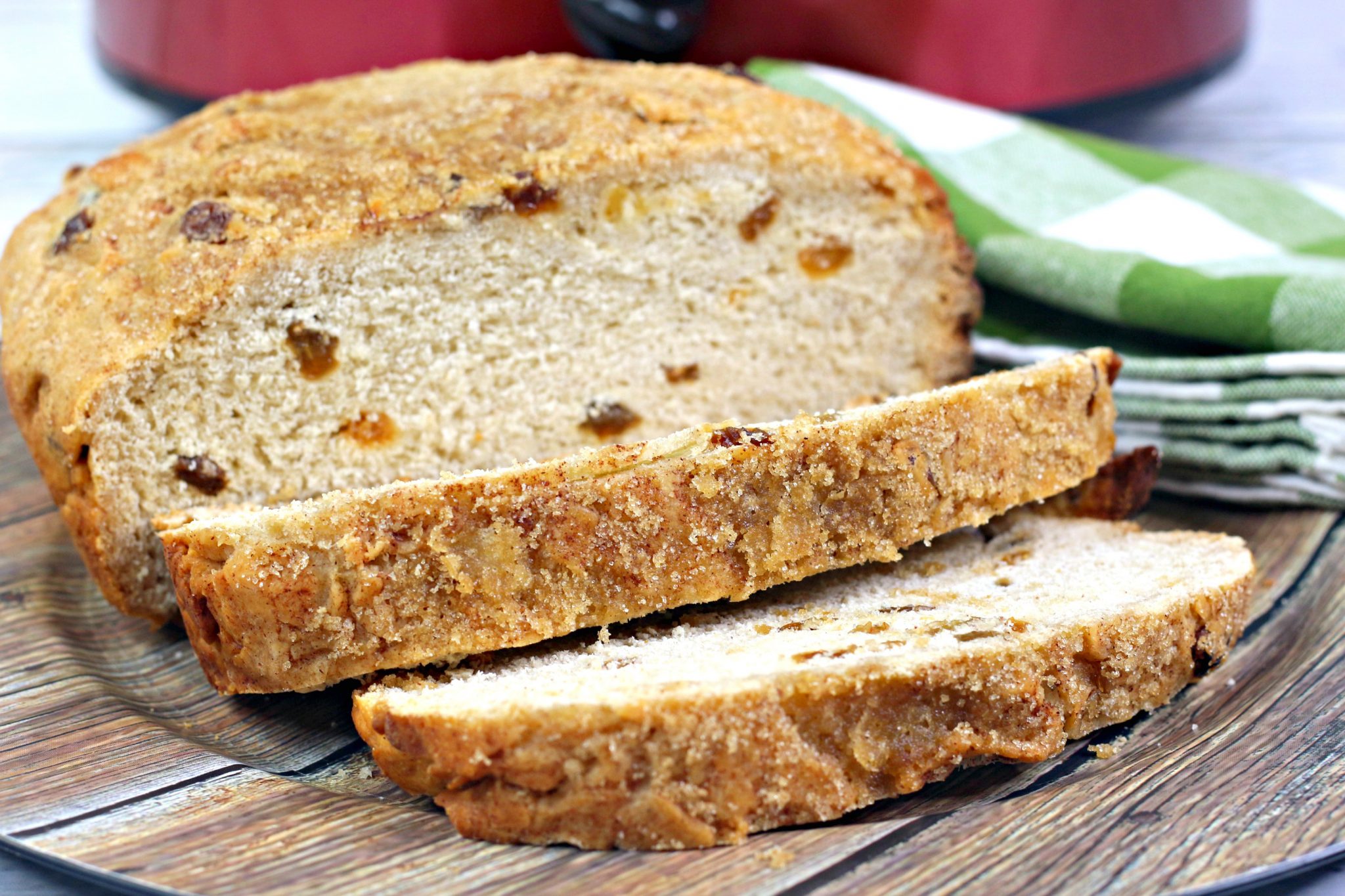 Will This Slow Cooker Bread Freeze
Yes, you can easily freeze this slow cooker bread recipe. First, you will need to let the bread cool down all the way. After it's cool, you can add it to a plastic bag or container and put it in the freezer. The bread will last up to two months in the freezer.
What Do You Eat With Cinnamon Raisin Bread
When I eat cinnamon raisin bread, I usually either eat it by itself, or I sip on a hot cup of coffee or a warm cup of tea. This raisin bread is so good you can just add some butter and enjoy it plain. Or how to be part of an entire breakfast or brunch buffet. The option is completely up to you, and whatever you want will work perfectly.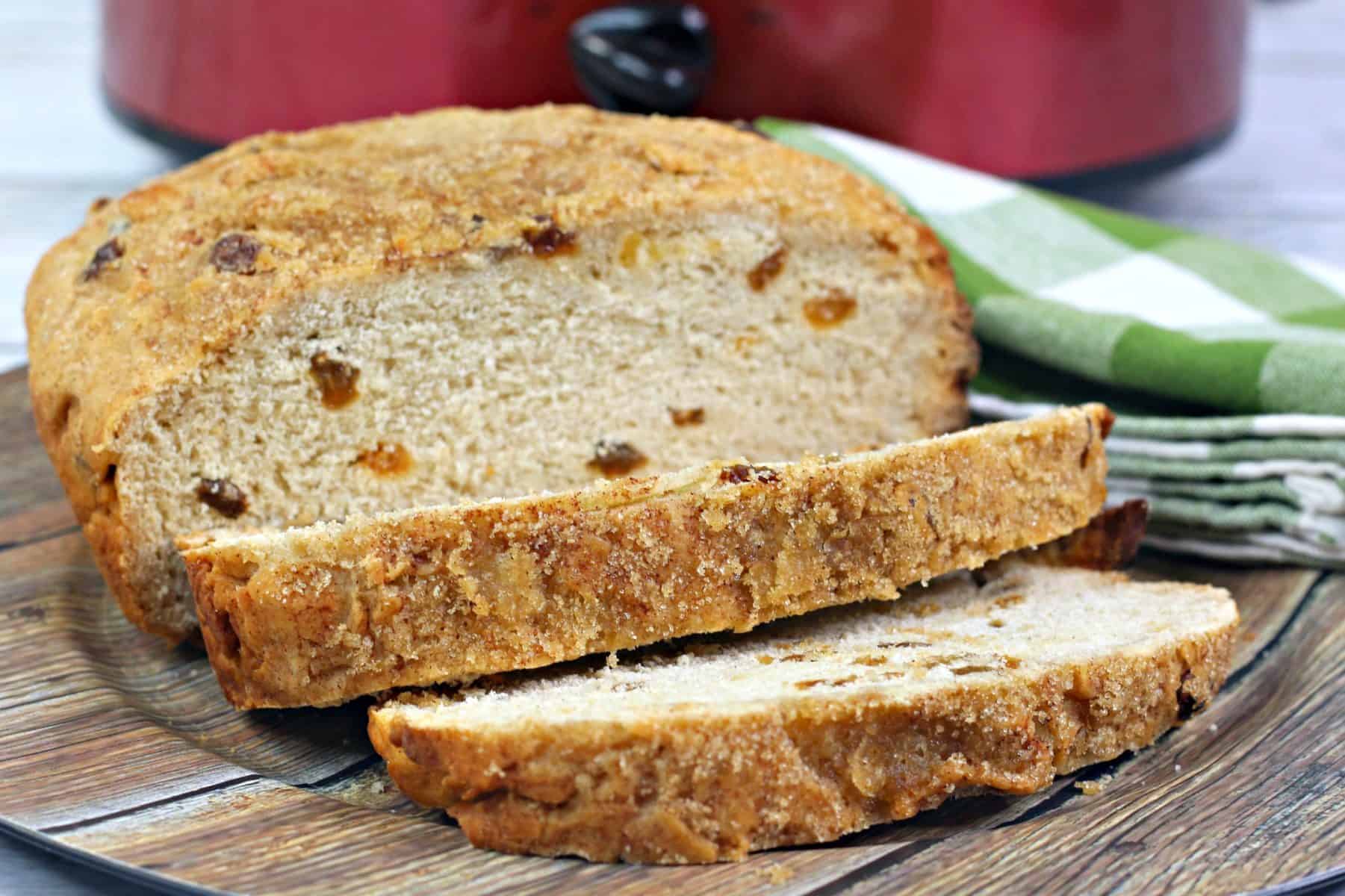 Ingredients
You just need a handful of ingredients to make this amazing cinnamon raisin bread. You will be amazed that you can make such a tasty treat in your slow cooker. Let's get started:
All-purpose flour
Dry active yeast
Sugar
Warm water
Cinnamon
Golden raisins
Vegetable oil
Kosher salt
Olive oil
Butter
Brown sugar
How to Make
Step 1: Begin by using a large bowl and pouring in the yeast and warm water along with the sugar.
Step 2: Let the yeast mixture sit in the pool for at least 10 minutes. When the yeast is foamy, then it has activated and is ready to be used.
Step 3: Mix in the salt and oil until combined well.
Step 4: Slowly add in the all-purpose flour, cinnamon, and raisins.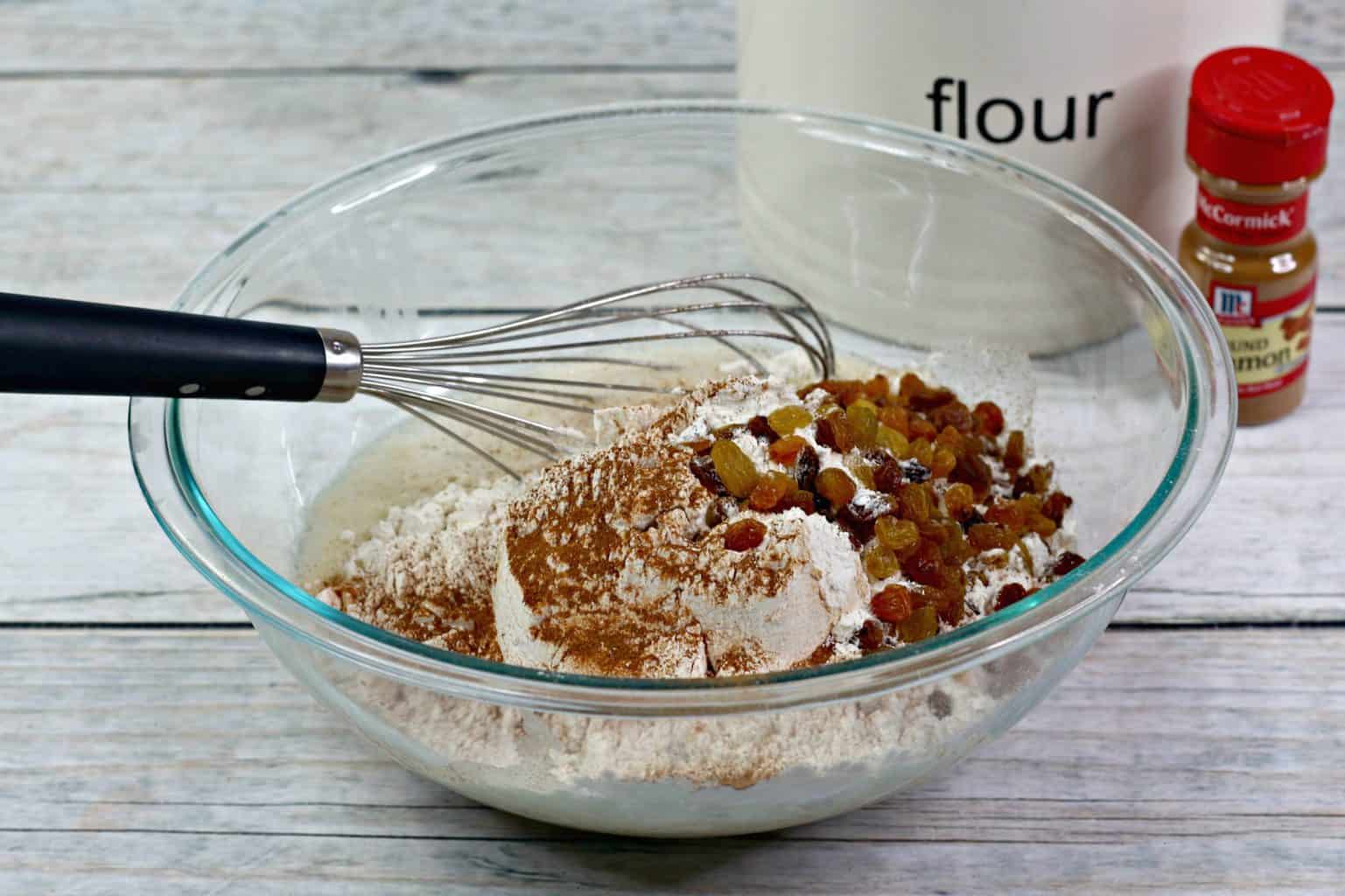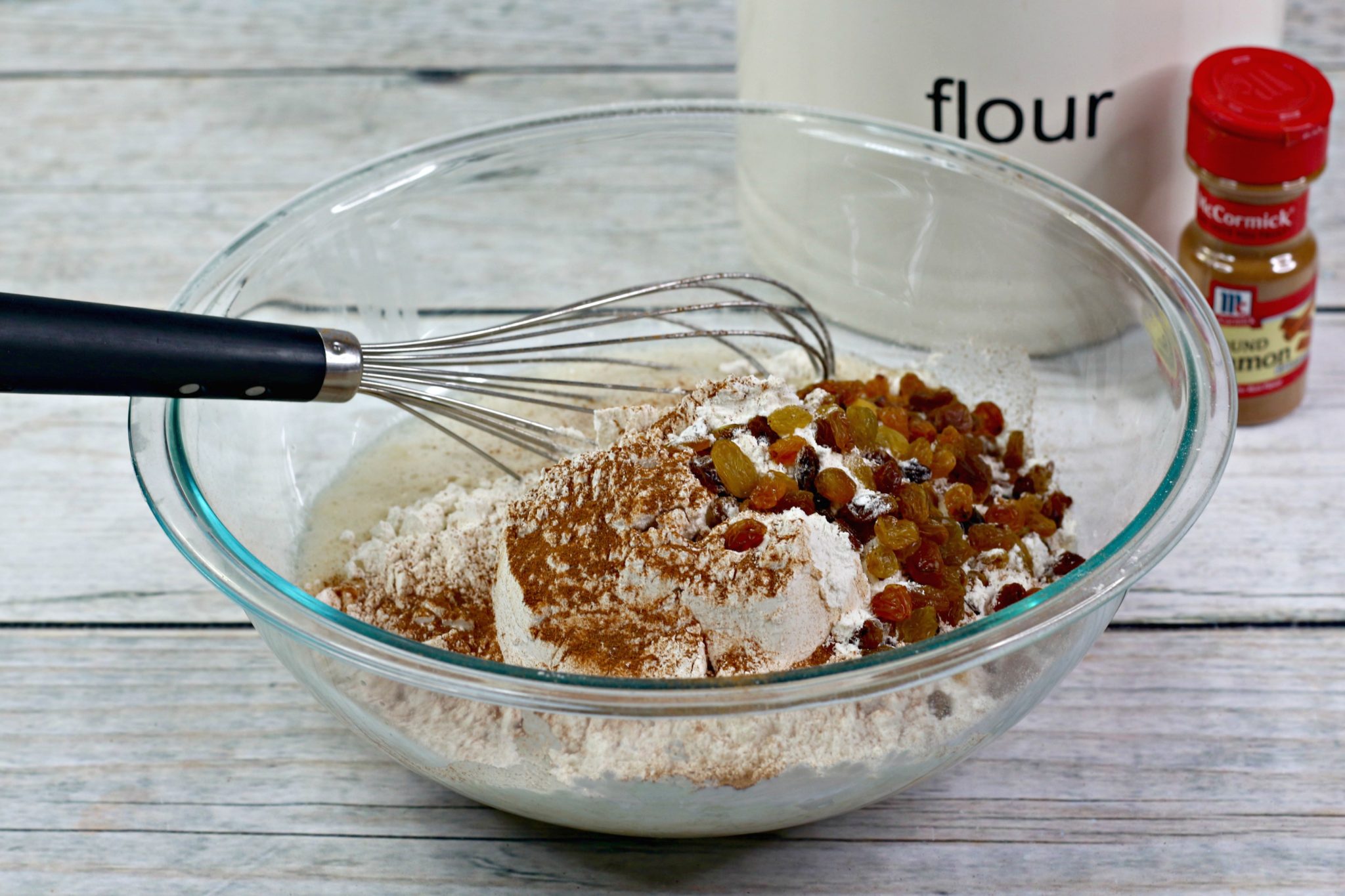 Step 5: Mix the dough well until it has been combined. Then roll out the dough on a floured surface and knead it with your hands for four to five minutes.
Step 6: Place the dough inside of a large bowl that has been sprayed well with olive oil.
Step 7: Take a piece of plastic wrap and cover the bowl. Put the bowl in a warm spot for 45 minutes. After the cinnamon raisin bread dough doubles in size, you are ready for the next step.
Step 8: Take a large piece of parchment paper and line the bottom and side of your slow cooker. Spray the parchment paper with nonstick spray then add the dough to the center of the crockpot.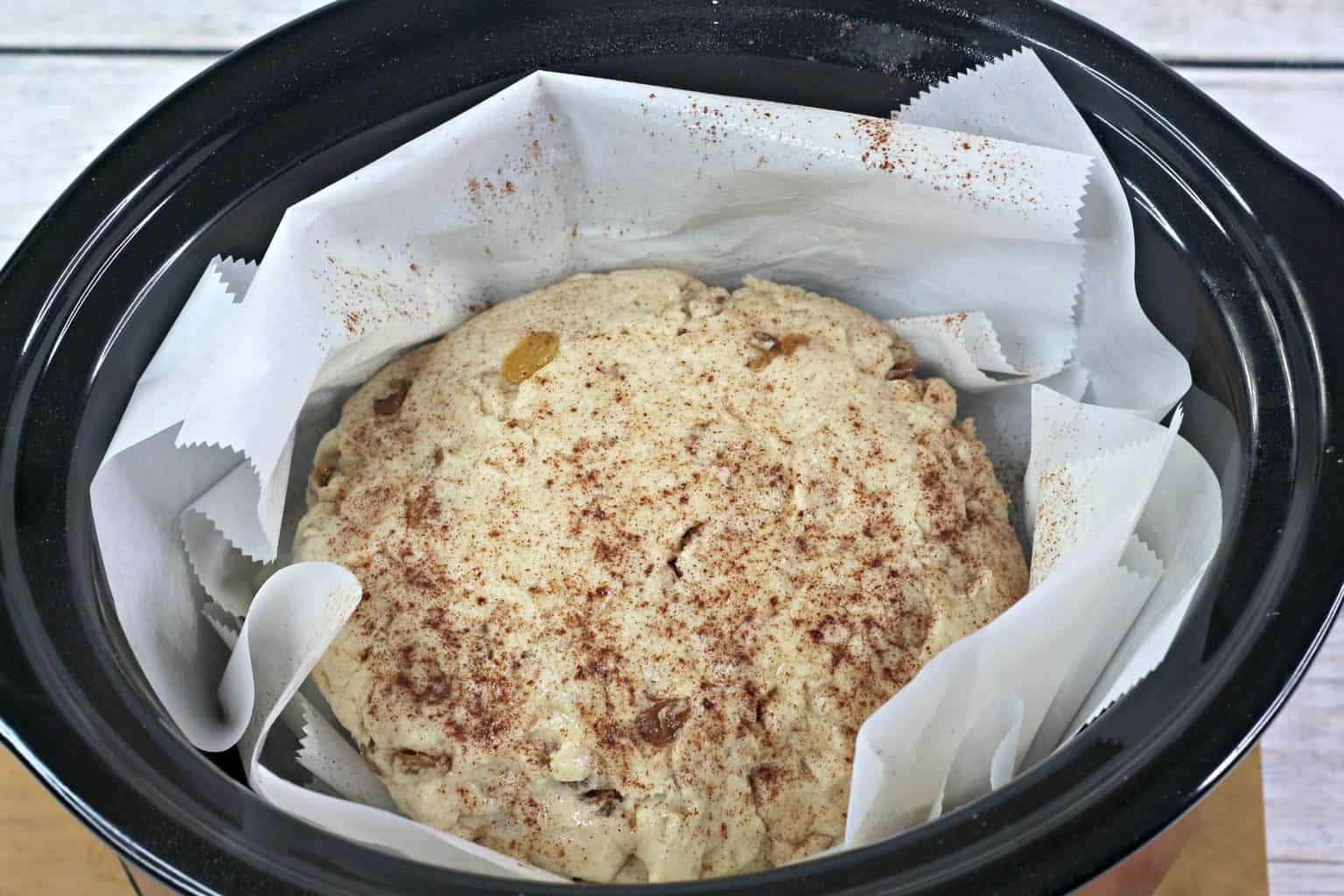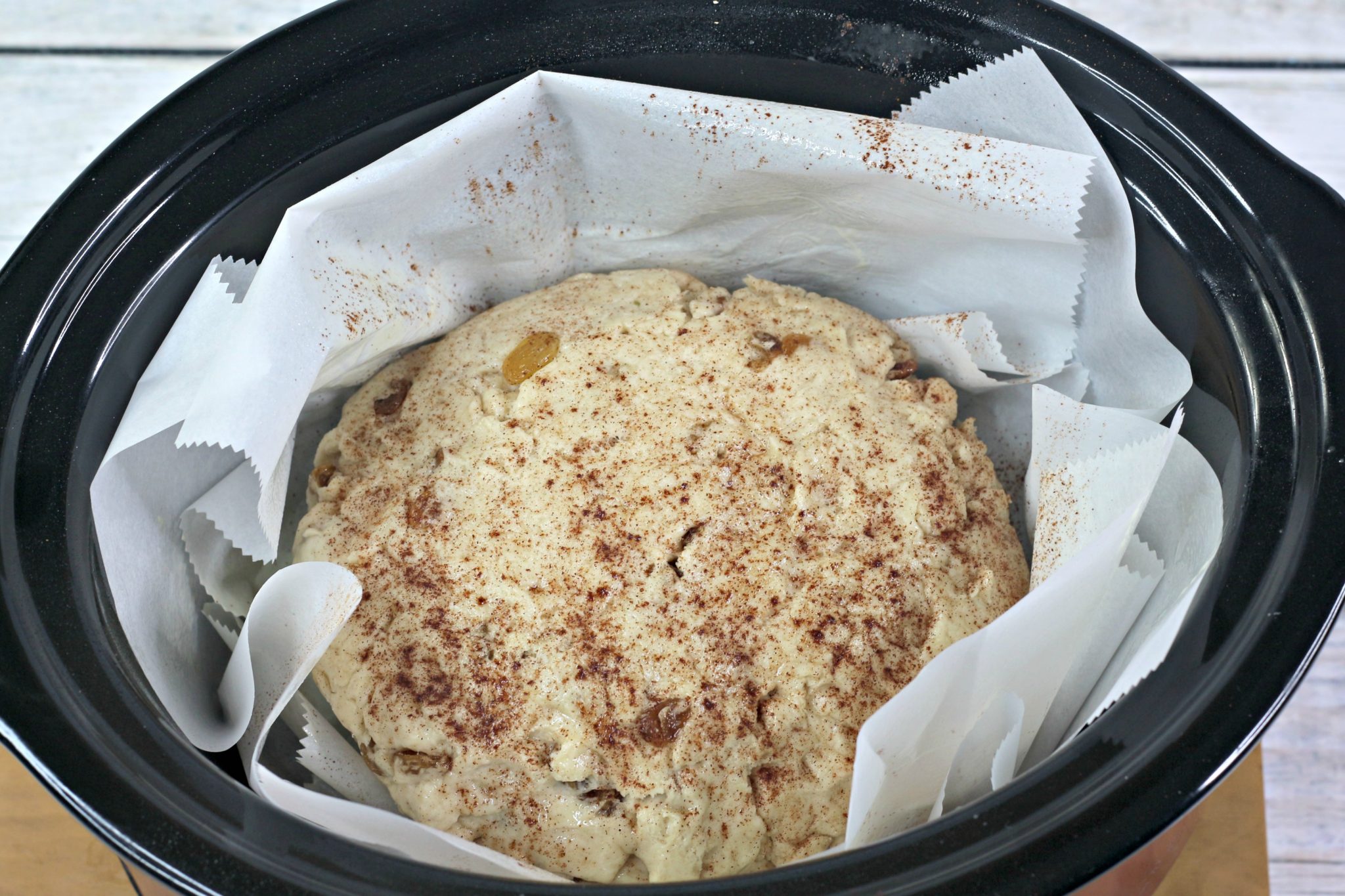 Step 9: Turn the slow cooker to high and cook for 2 hours and 25 minutes.
Step 10: Take the bread and parchment paper out of the Crock-Pot and place it on a baking sheet.
Step 11: Add some butter and brown sugar to the top of the bread. Broil the bread in your oven for two or three minutes until the top is golden brown. Keep an eye on it, so it doesn't overcook.
Step 12: After the bread is done, take out of the oven and let cool. Slice, serve, and enjoy!
I hope you love this slow cooker raisin bread as much as we do. It's one of our family favorites and has been for a long time.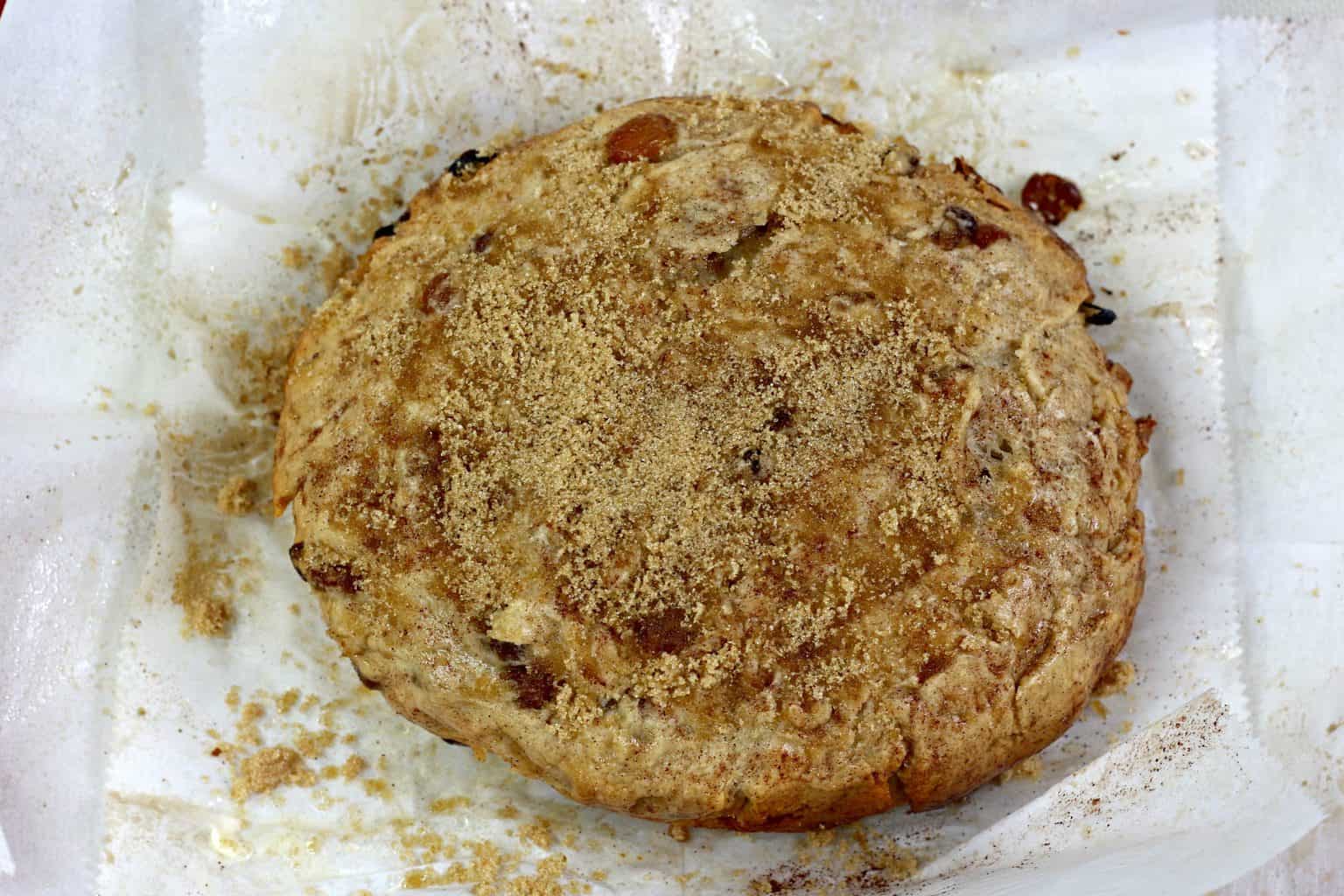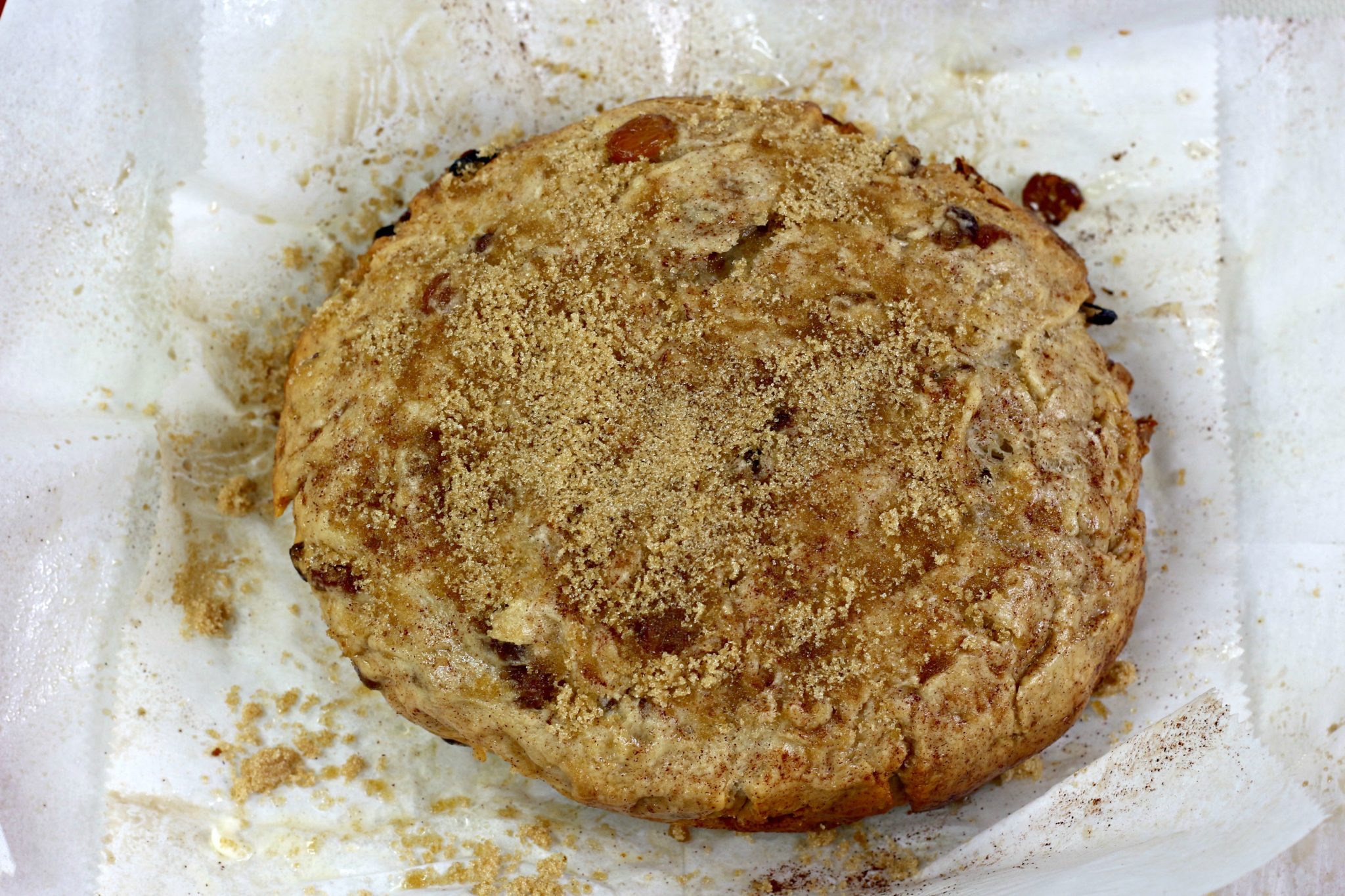 Now, remember to save this recipe on Pinterest for later 🙂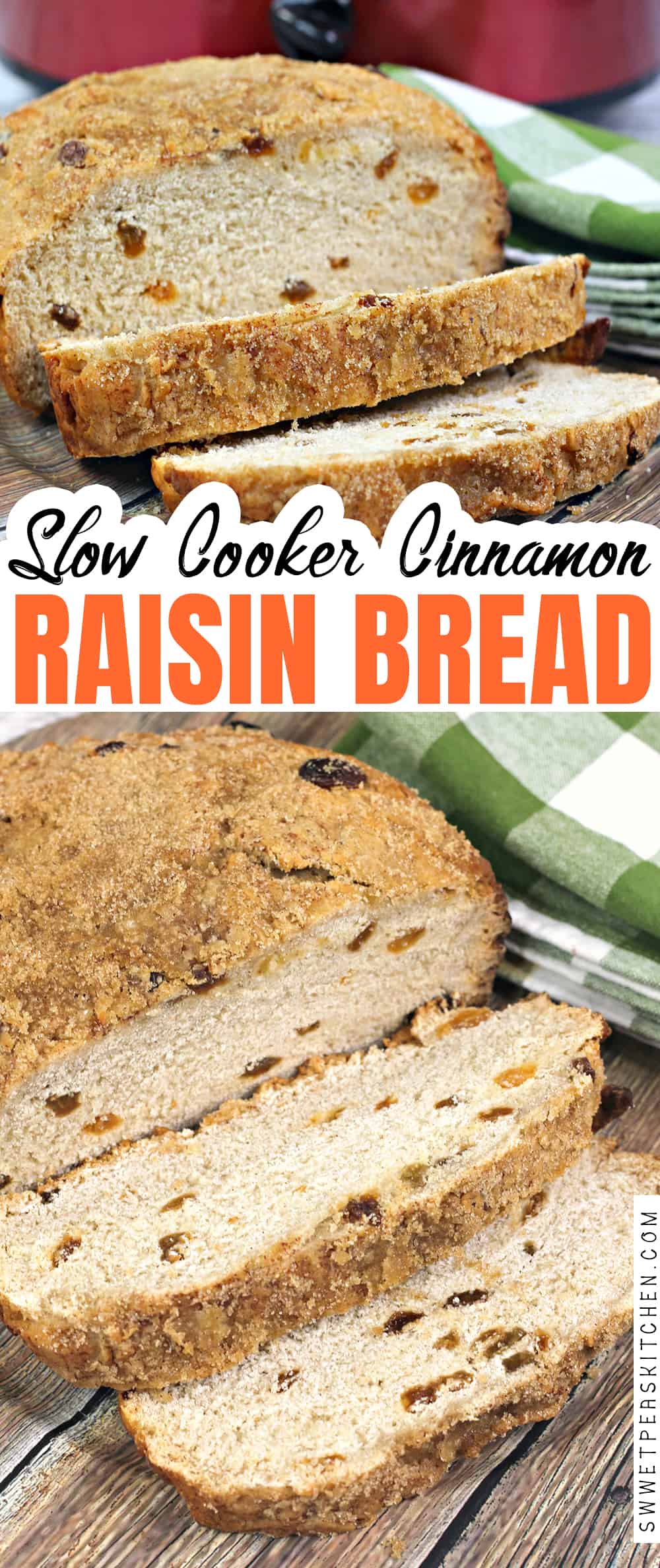 Pin this recipe now to remember it later
Slow Cooker Cinnamon Raisin Bread
Slow Cooker Cinnamon Raisin Bread is an easy and satisfying quick bread recipe. Just whip it up and let your slow cooker handle the rest. A sliceable cinnamon raisin bread that is full of sweet flavor.
Want to save this recipe? Enter your email below and we'll send the recipe straight to your inbox!
NOTE: By saving this recipe, you agree to join our weekly recipes newsletter.
Instructions
Start by reaching for a large bowl and adding in your yeast, warm water (105 degrees) and sugar.

Allow the yeast mixture to sit for about 10 minutes. You will see the yeast gets foamy, that means it is activated and good to go.

Add in the salt and oil and mix until combined.

Now you will slowly mix in your all purpose flour, cinnamon and raisins.

Mix until the dough is combined, and then roll out on a floured surface and knead the dough for 4-5 minutes.

Place the dough in a large bowl that is lightly coated with olive oil.

Cover the dough with plastic wrap and place in a warm area for 45 minutes. You will want your cinnamon raisin bread dough to double in size.

Line the whole bottom and sides of your slow cooker with parchment paper.

Spray the parchment paper with non-stick baking spray and place the dough in the center of your slow cooker.

Cook your yeast bread on high for 2.25 hours.

Remove from the crockpot and place the bread along with the parchment paper on a baking sheet.

Top with butter and sprinkle more brown sugar. Then toss in the oven under broil for a few minutes to get the top golden brown. Watch it though as the broiler cooks very fast.

Once done allow the bread to cool for a bit, and then slice and serve!

This slow cooker raisin bread is a family favorite, and I hope you all enjoy it like we do.
Follow me on Pinterest for daily delicious recipes!
If you love bread as much as I do, you are in for a real treat. I have some fantastic bread recipes that will leave you in food heaven. Take a look for some inspiration for your next bread recipe.
Easy pumpkin bread – we love pumpkin, especially in the fall. I will actually eat this pumpkin bread any time of year. I have a feeling when you try it, you will be the same way.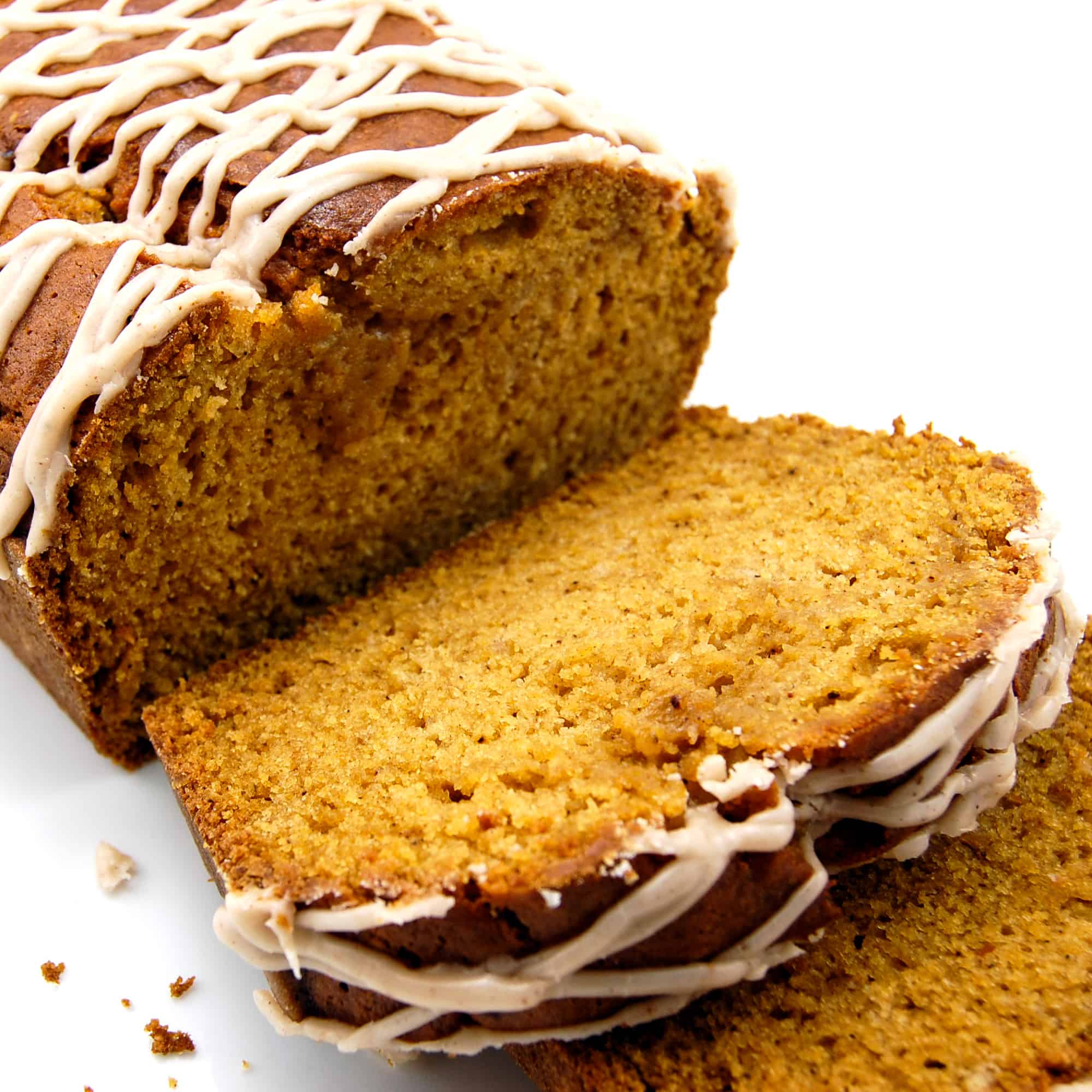 Honey oats quick bread – this bread is fantastic for making sandwiches or eating by itself. It makes a great lunch companion and in addition to any other meal.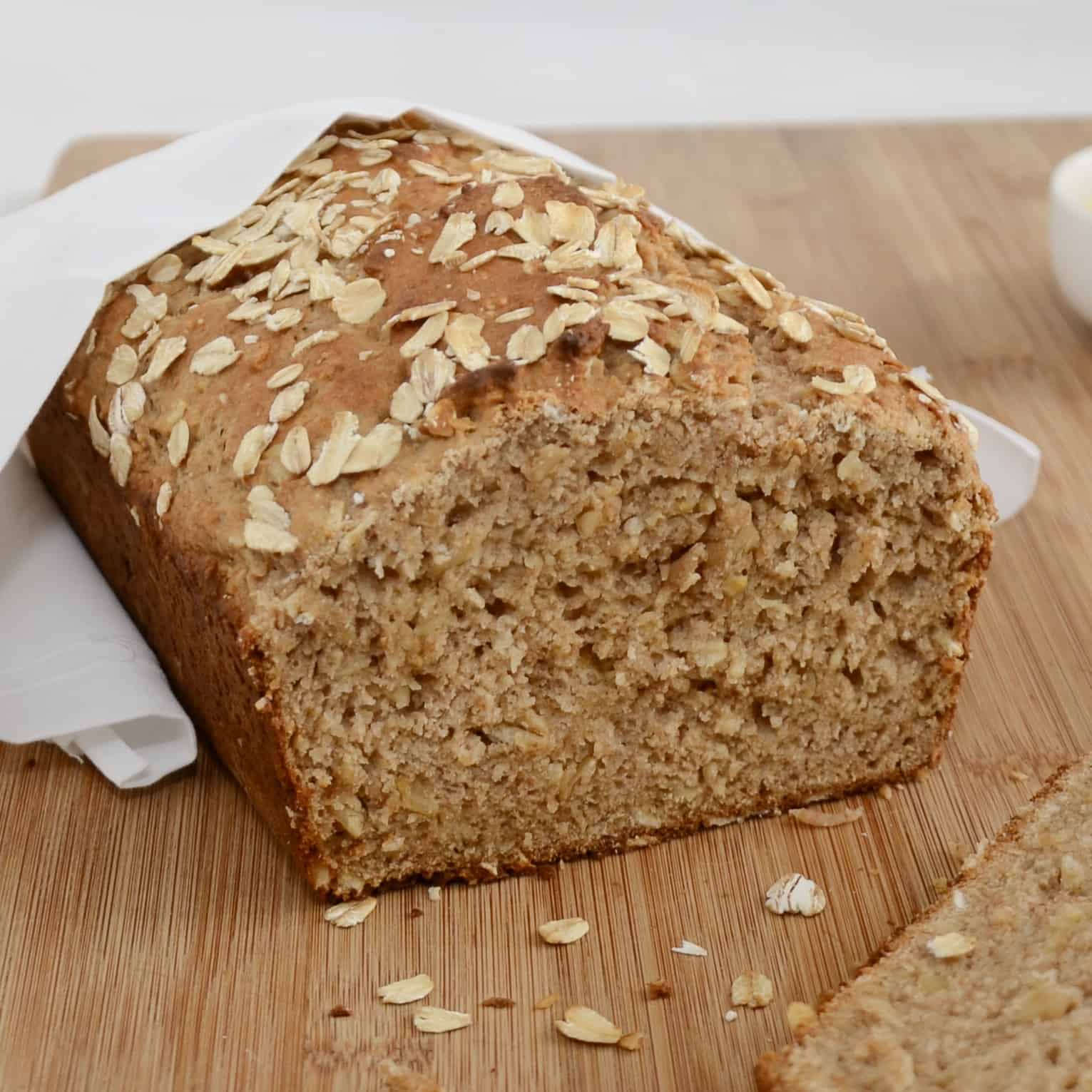 Apple butter apple cinnamon bread – if you love apples, you really need to try this show-stopping apple bread recipe. It's incredible, and I know you're going to love it.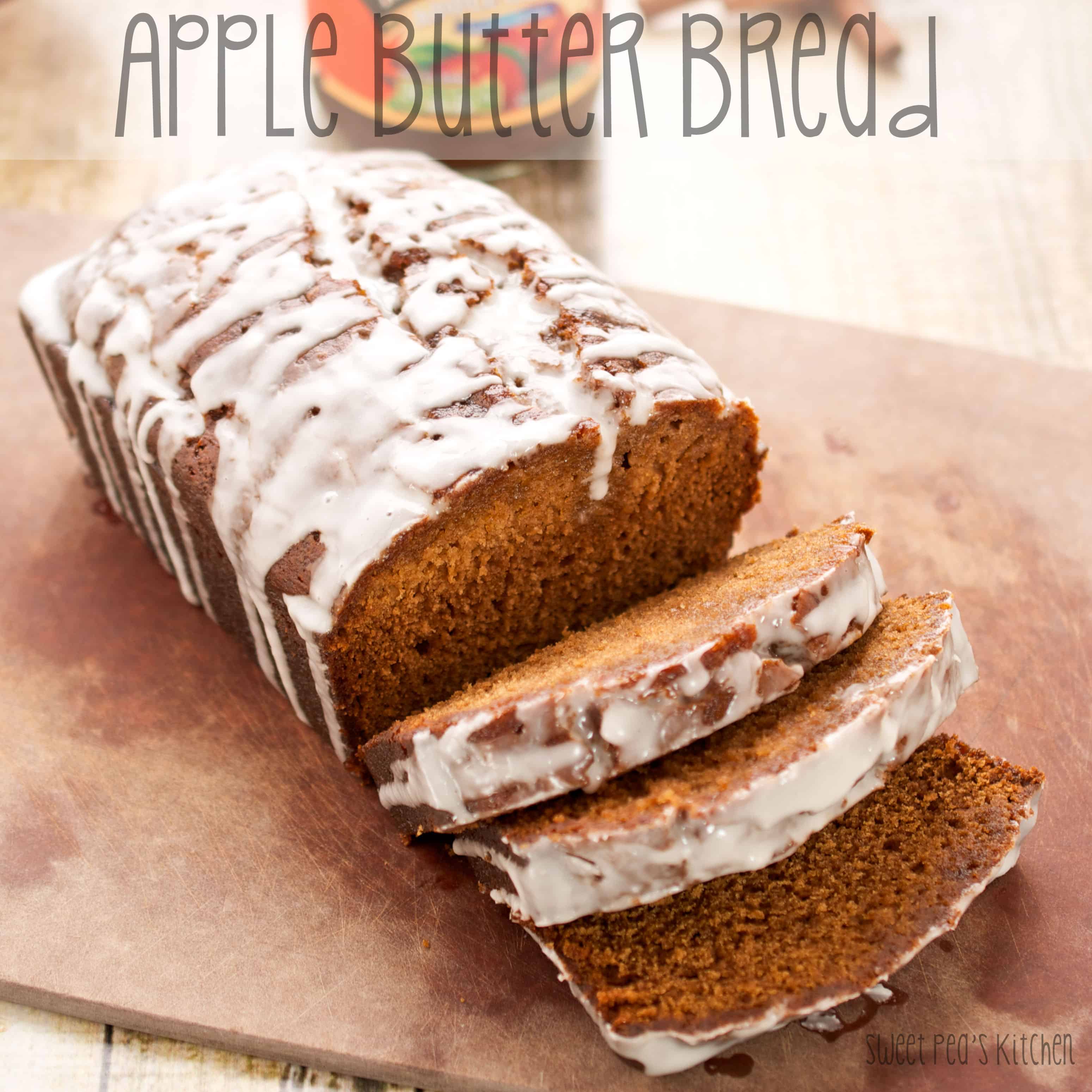 Chocolate chip pumpkin bread – the only thing better than pumpkin bread is chocolate chip pumpkin bread. Every bite is insanely delicious and moist.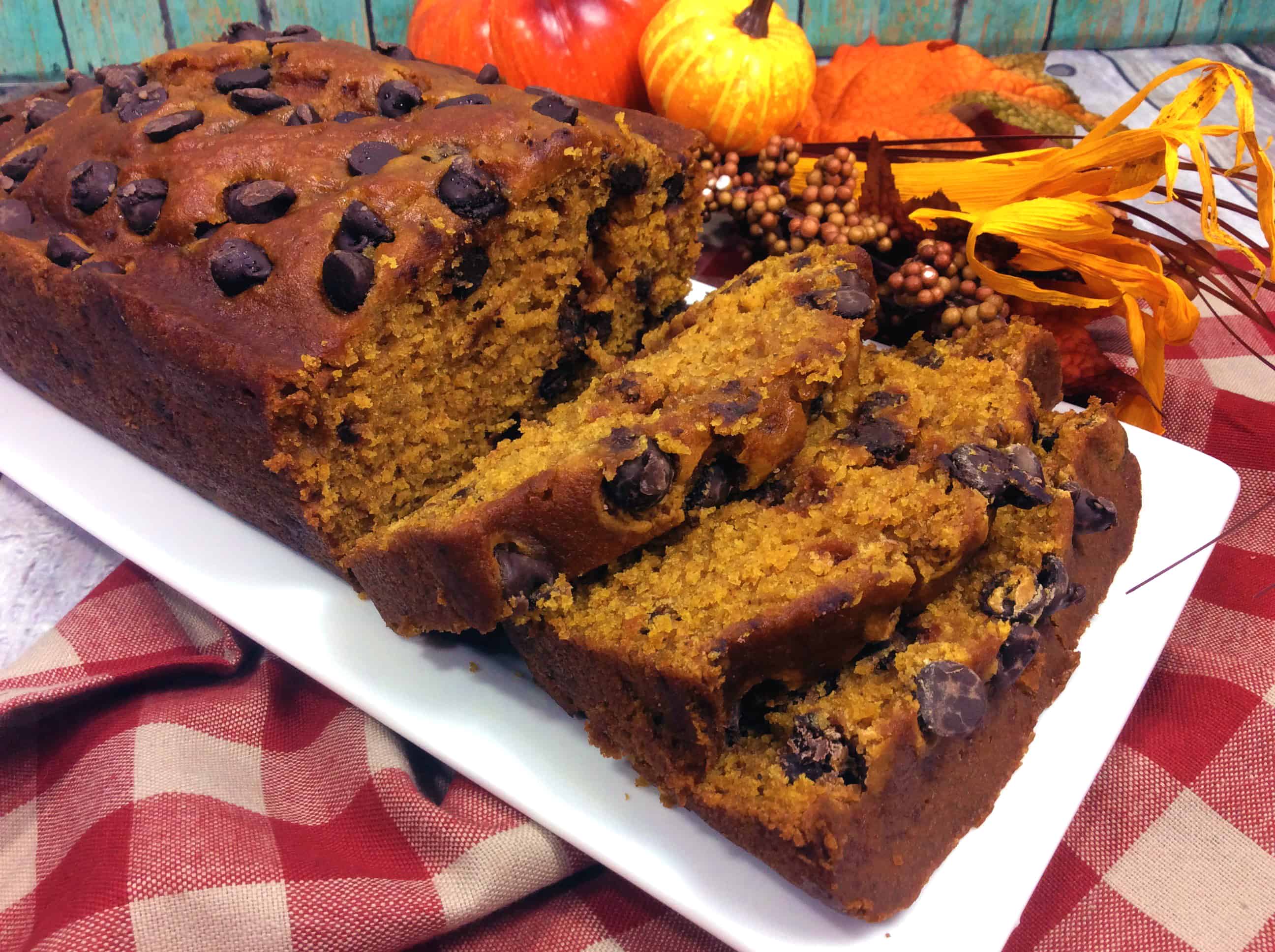 Get new recipes weekly plus our FREE ebook!