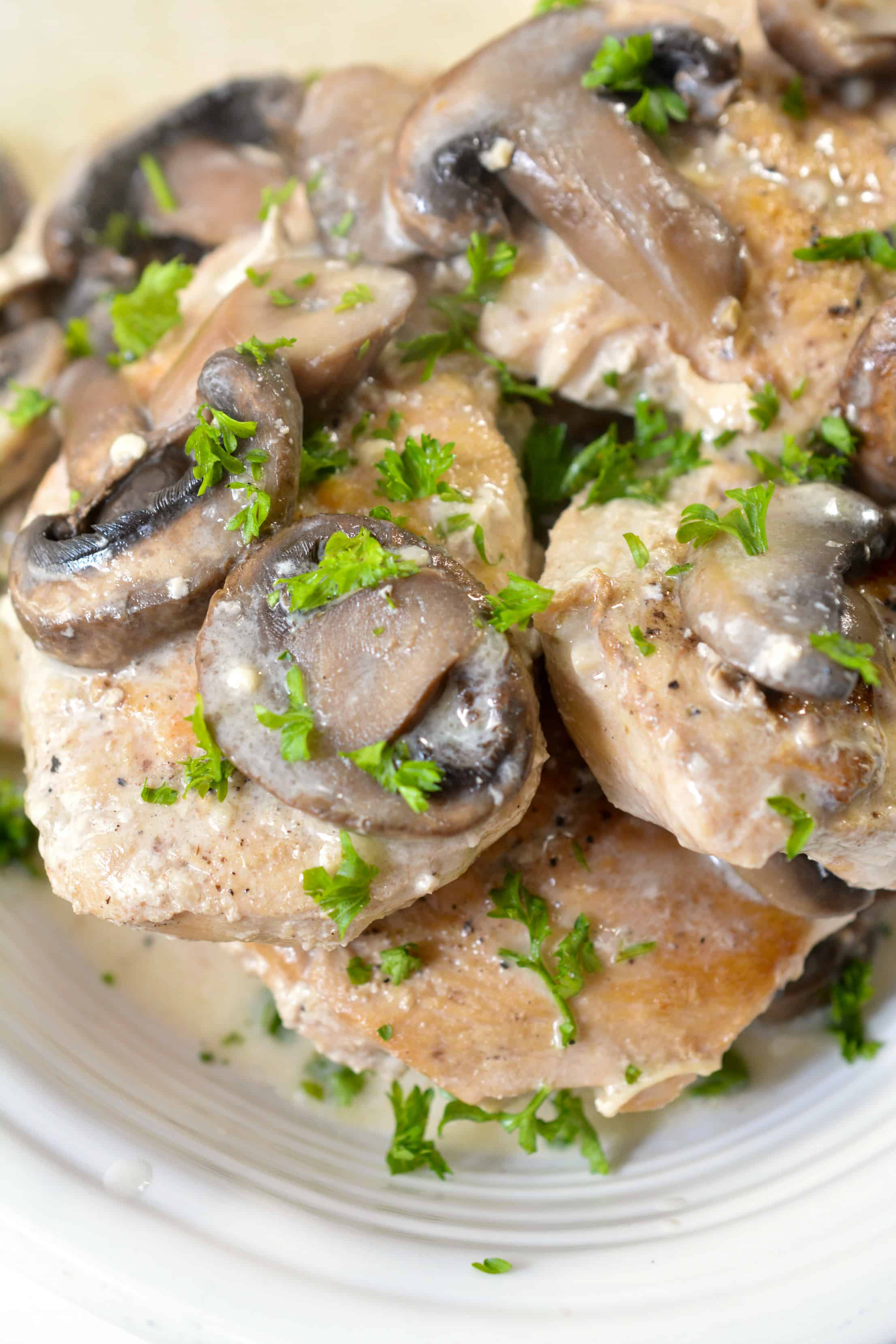 The Best Chicken Marsala Recipe for Slow Cooker is an easy chicken marsala recipe that tastes just as good as going out to your favorite restaurant. An easy but delicious meal to serve to guests or any night you want to treat yourself.
Have you ever had a favorite dish that you convinced yourself was difficult to make so you always treated yourself to it at restaurants…only to find out it was surprisingly simple to make. Enter The Best Chicken Marsala Recipe, full of flavor and minimal hands-on time.
Creamy chicken marsala has always been a go-to meal for me at restaurants, especially Italian restaurants. The combination of chicken, mushrooms and that oh-so-good wine sauce would make my mouth water just thinking about it. It was my "treat yourself" meal.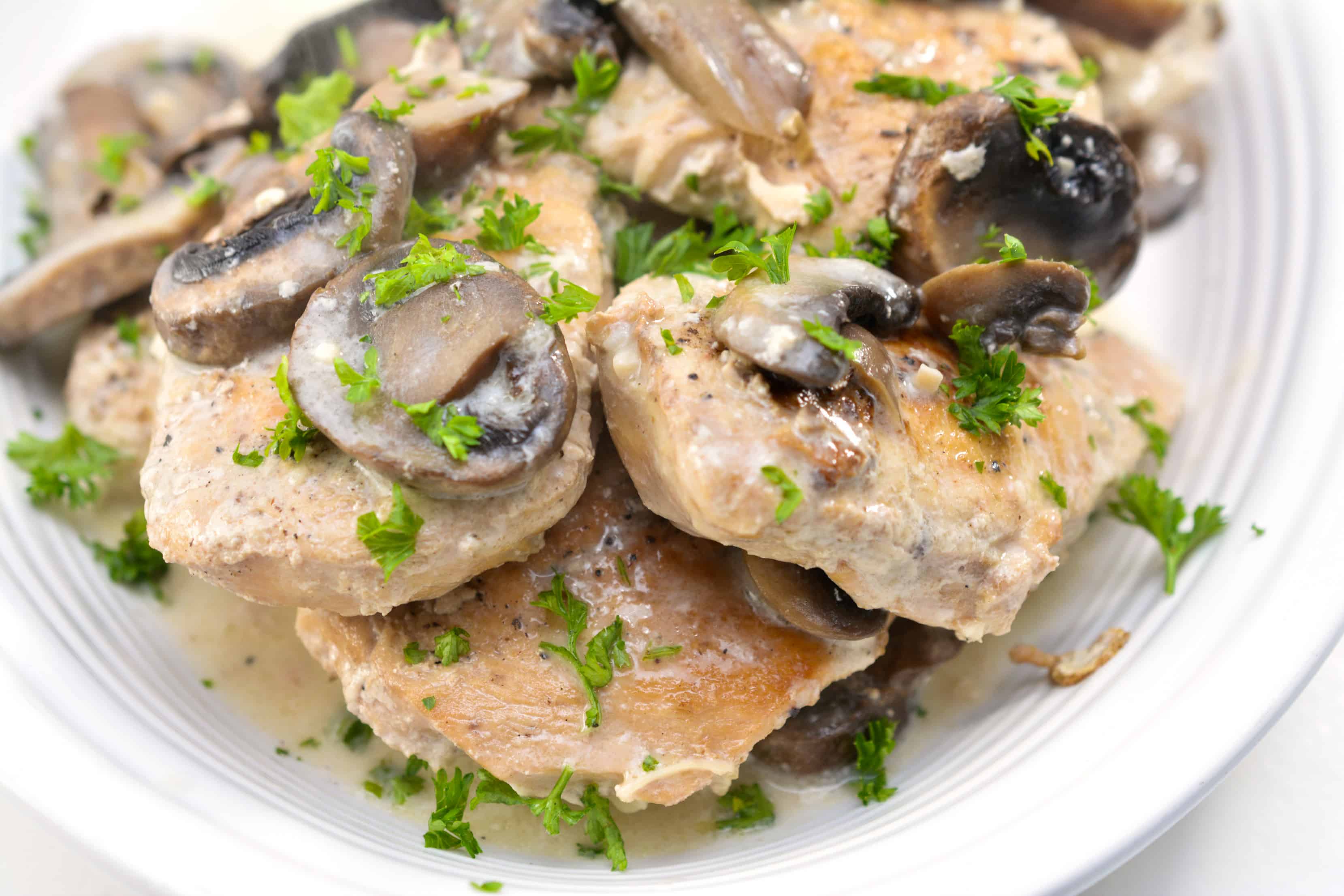 Scroll to bottom for printable recipe card.
What to Serve with Chicken Marsala
I love making this Slow Cooker Chicken Marsala for guests, served with mashed potatoes and veggies. Other recipe ideas to serve with Chicken Marsala is:
What is the Wine in Chicken Marsala
With this recipe, it calls for white cooking wine, but many times, chicken marsala is made with actual marsala wine. There are 2 types of wines used as marsala wine. There is a dry marsala wine and a sweet marsala wine. Either wine can be used, however, the sweet wine is known to give a deeper richer flavor.
Variations to Chicken Marsala
Chicken Marsala is a relatively simple dish without many ingredients. It is part of what it tastes so good and makes it easy to make. The flavors are clean and uncomplicated. If you want to add other things to your yummy chicken recipe, you can add other flavors or even vegetables to the creamy sauce.
You can also change the heavy cream to half and half is you want to lighten this sauce a bit. You will have the same creamy flavor.
What Can I Use Instead of Marsala Wine
While chicken marsala is known for the taste the Marsala wine gives, you might not have it on hand. If that is the case, there are other wines that will work well and come close to the same taste. You can try:
Madeira Wine works well when substituting for Marsala wine. It has a similar flavor and can be used in equal parts.
Sherry or Port Wine is another option that can be used the same as Marsala.
Any dry white wine can be used in place of the Marsala wine. If possible add a tablespoon of brandy to the wine to bring a similar flavor.
However, if you do not want to use wine in your dish, you can substitute white grape with sherry vinegar. You can add a teaspoon of vanilla to it as well. While this isn't an exact match for taste, it comes very close.
Another substitute for using wine in this recipe is using certain stewed fruits. Fruits like plums, prunes, and figs can be used in place of the wine. Simply stew the fruits, then strain them. Then add a small amount of balsamic vinegar to the liquid.
How Long Does Easy Chicken Marsala Last
When you make this easy chicken marsala, you can store it in the refrigerator up to 5 days. Make sure to store it in an airtight container or wrapped well with plastic wrap. This will keep the easy chicken marsala fresh. When you are ready to reheat it, simply reheat it in a skillet, in the oven or in the microwave.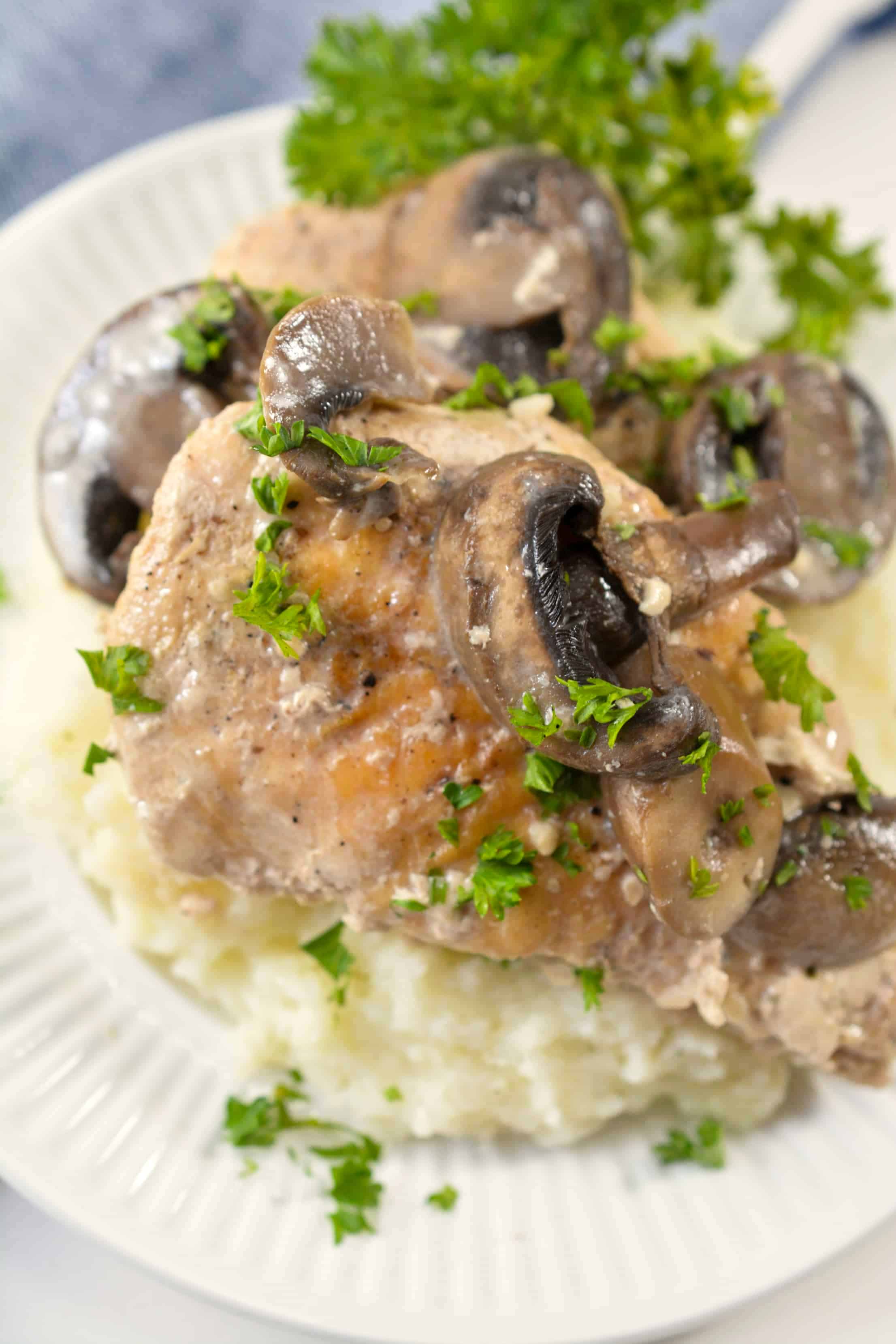 Ingredients in the Best Chicken Marsala Recipe
Olive oil
Boneless skinless chicken breasts
White cooking wine
garlic
mushrooms
Chicken broth
Heavy whipping cream
Cornstarch
Chopped parsley for garnish
Salt and pepper to taste
How To Make Chicken Marsala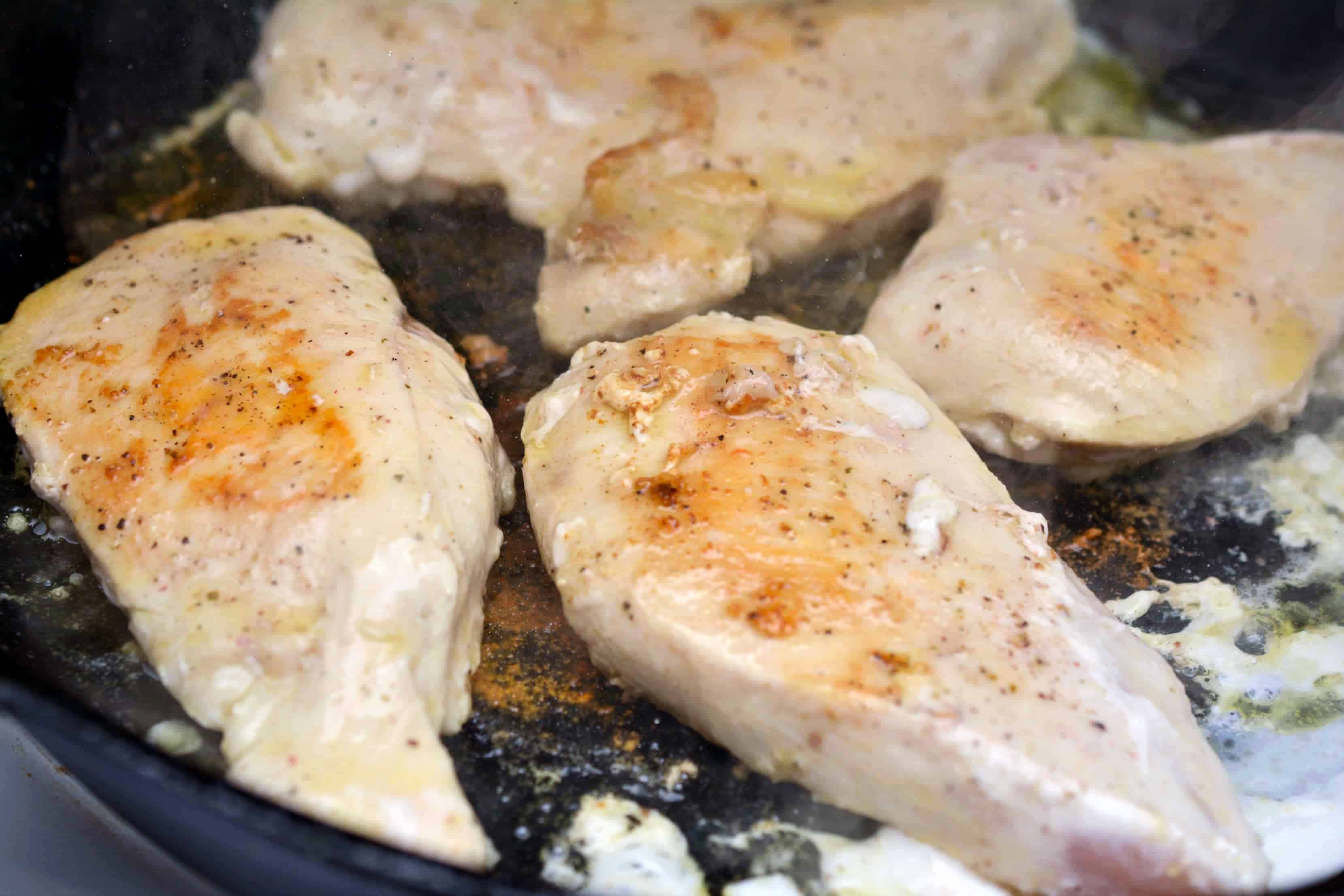 Brown both sides of chicken breast on a stovetop pan in olive oil.
Transfer chicken breasts to bottom of slow cooker. Add garlic.
Add chicken broth to the slower cooker.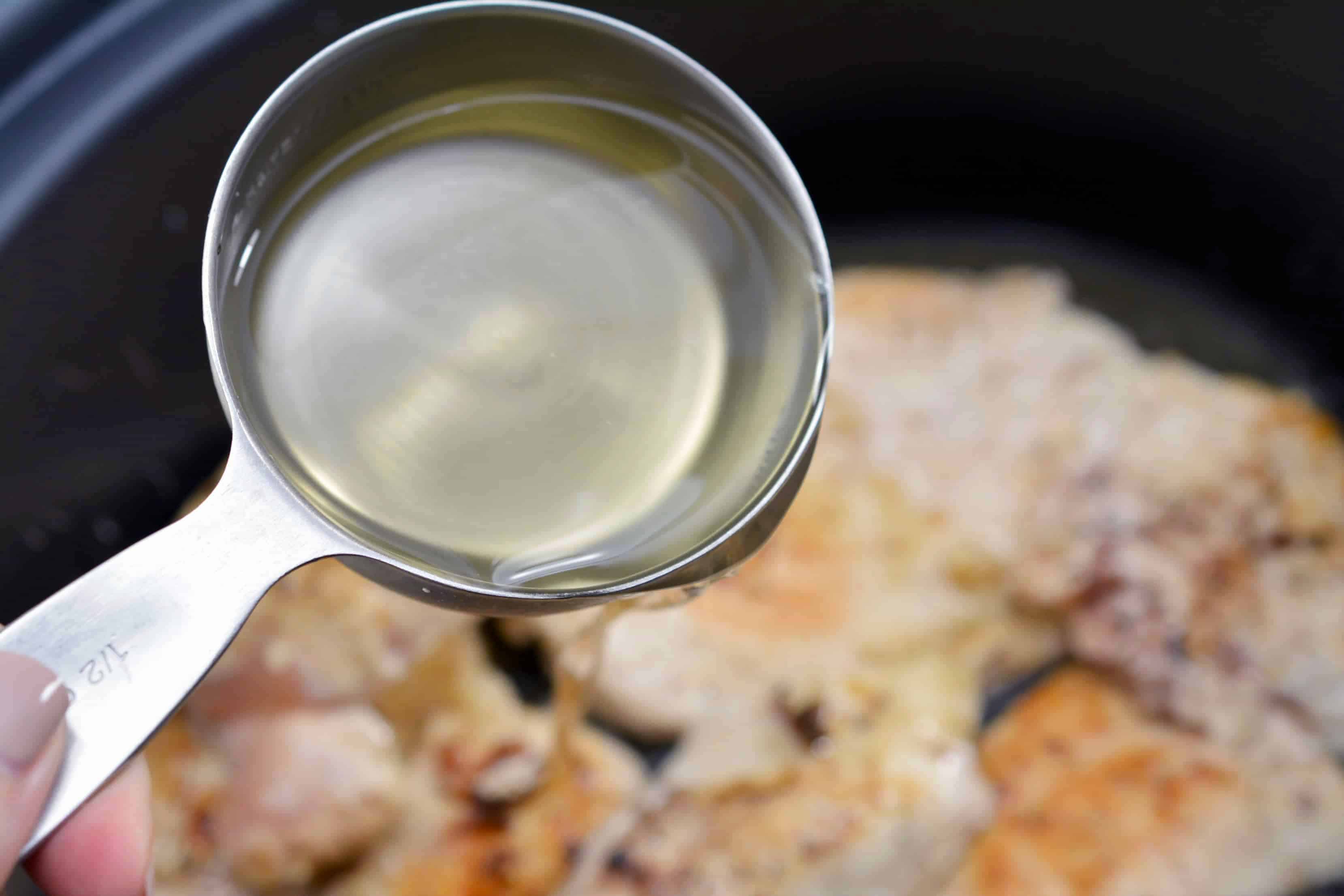 Add white wine.
Add sliced fresh mushrooms on top of the chicken. Cook on high for 4 hours.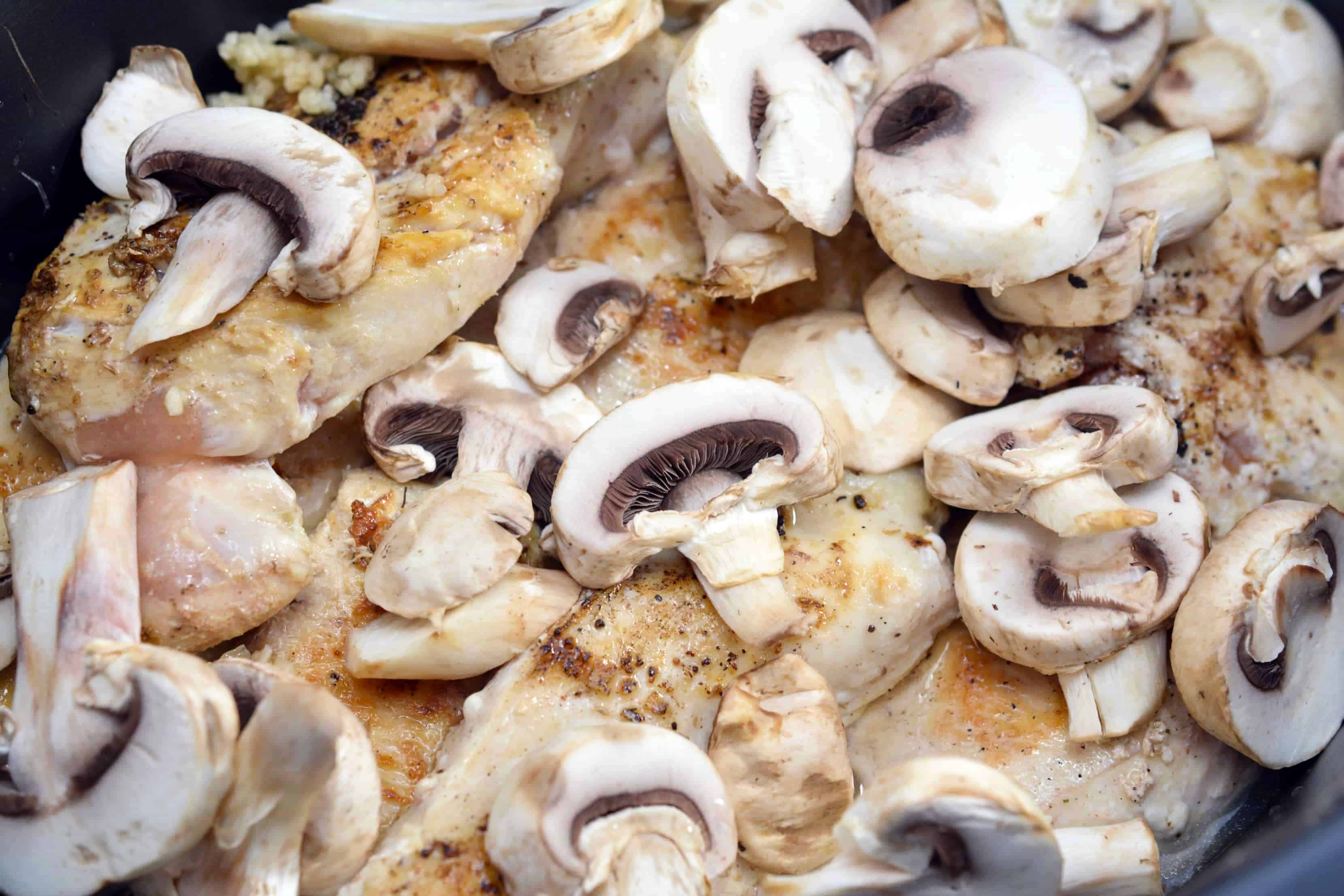 Remove the chicken, add cornstarch and water slurry. Stir into slow cooker ingredients. Add chicken back to slow cooker. Cook for an additional half an hour.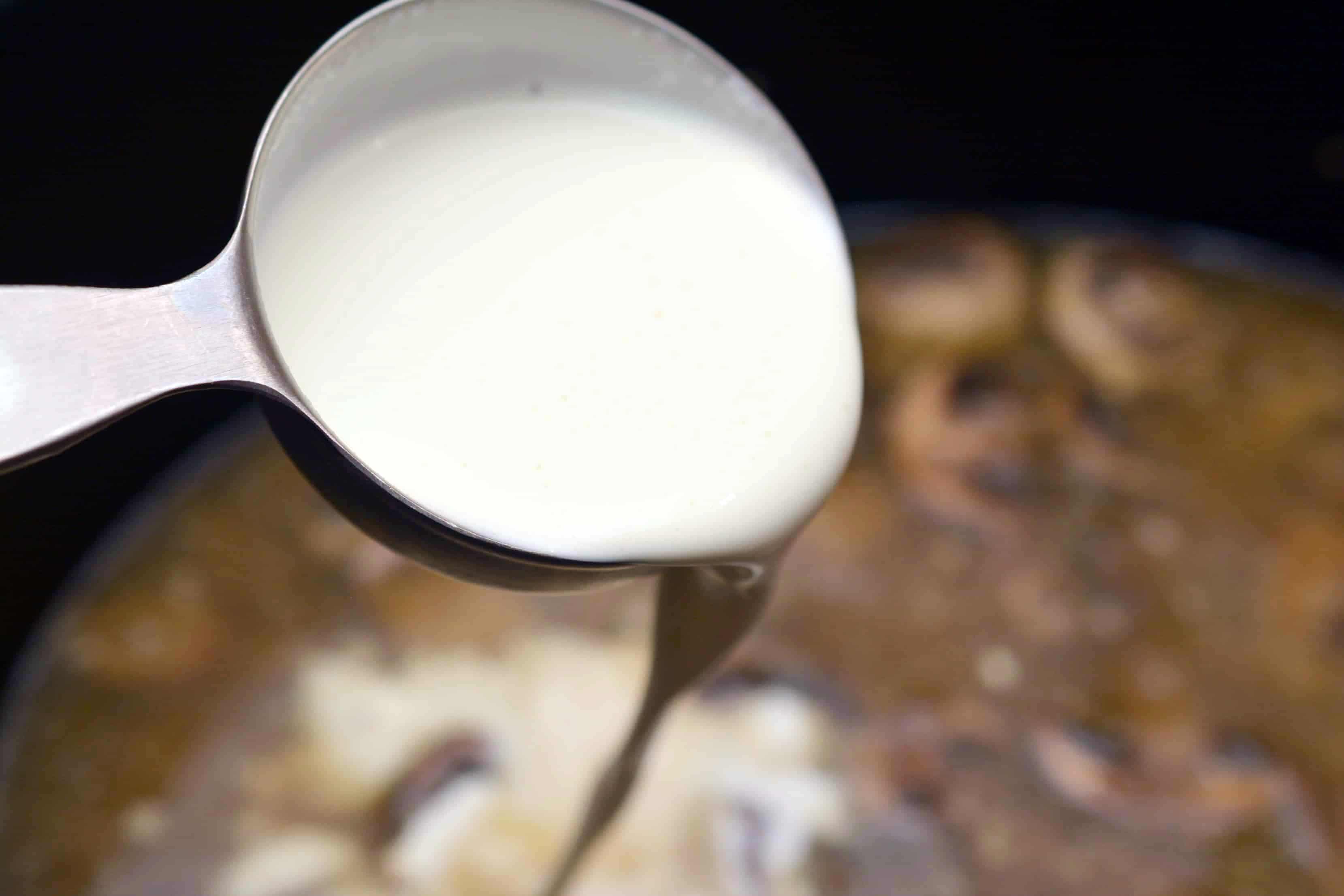 Finish by adding heavy whipping cream, then serve over mashed potatoes. Enjoy!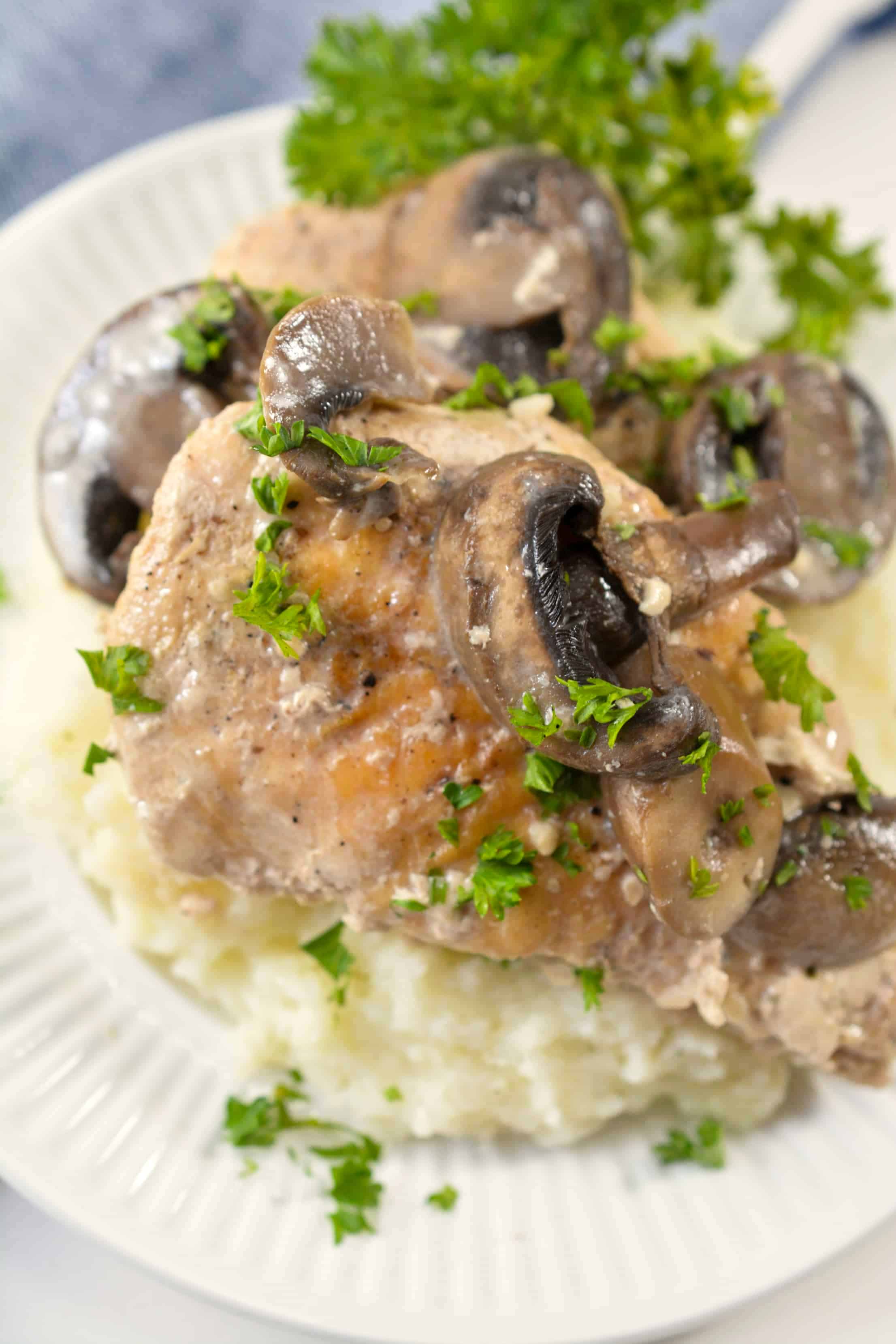 Now, time to save this recipe on Pinterest for later 🙂

Pin this recipe now to remember it later
Best Chicken Marsala Recipe for Slow Cooker
This Best Chicken Marsala Recipe for Slow Cooker is an easy chicken marsala recipe that tastes just as good as going out to your favorite restaurant. An easy but delicious meal to serve to guests or any night you want to treat yourself.
Ingredients
6

Boneless skinless chicken breasts

¼

c.

Heavy whipping cream

Chopped parsley for garnish
Want to save this recipe? Enter your email below and we'll send the recipe straight to your inbox!
NOTE: By saving this recipe, you agree to join our weekly recipes newsletter.
Instructions
Heat the olive oil up in a large skillet over medium-high heat. Once hot, place the chicken into the pan, and add salt and pepper to taste.

Brown the chicken on both sides, and then set into the bottom of the slow cooker.

Add the wine, garlic, mushrooms and chicken broth to the slow cooker, and cook on high for 4 hours.

Remove the chicken. Mix the cornstarch with ⅓ cup of water to make a slurry, and then mix it into the remaining ingredients in the slow cooker. Stir to combine.

Place the chicken into the slow cooker again, and cook for an additional 15-30 minutes until the sauce has thickened.

Mix the heavy cream into the sauce in the slow cooker, and serve the chicken on a bed of mashed potatoes with parsley for garnish.
Follow me on Pinterest for daily delicious recipes!
Want More Yummy Chicken Recipes?
Chicken is always good. It is inexpensive and there are a lot of sales that make it even cheaper. Since most people love chicken, we have a lot of yummy chicken recipes. Here are just a few that I think you will enjoy.
Hawaiian Chicken Kabobs – It offers that sweet and savory aspect. Toss these kabobs on the grill and serve them up.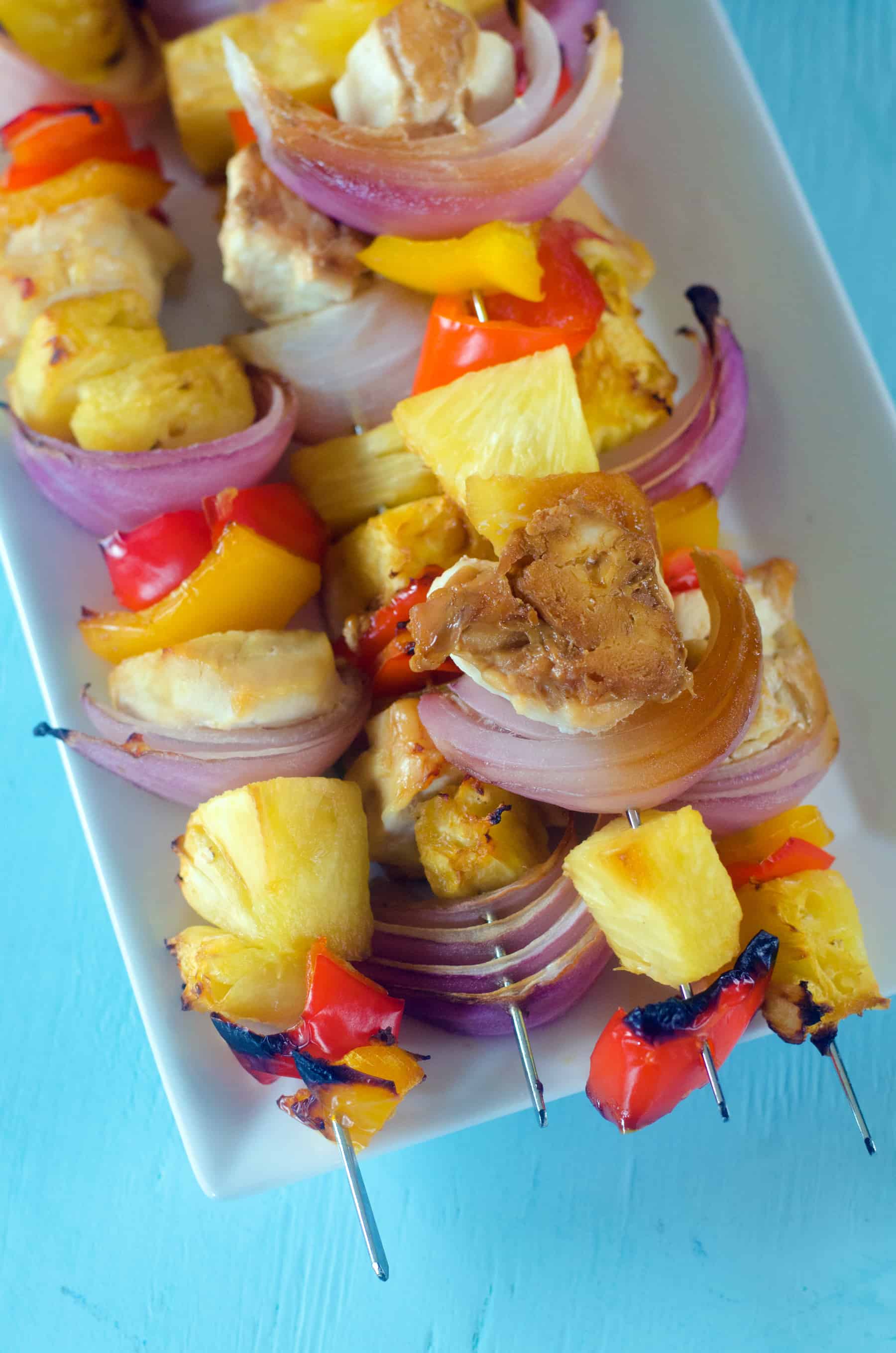 Garlic Chicken Stir Fry Recipe – This stir fry chicken with garlic sauce tastes so good that it will be love at the first bite.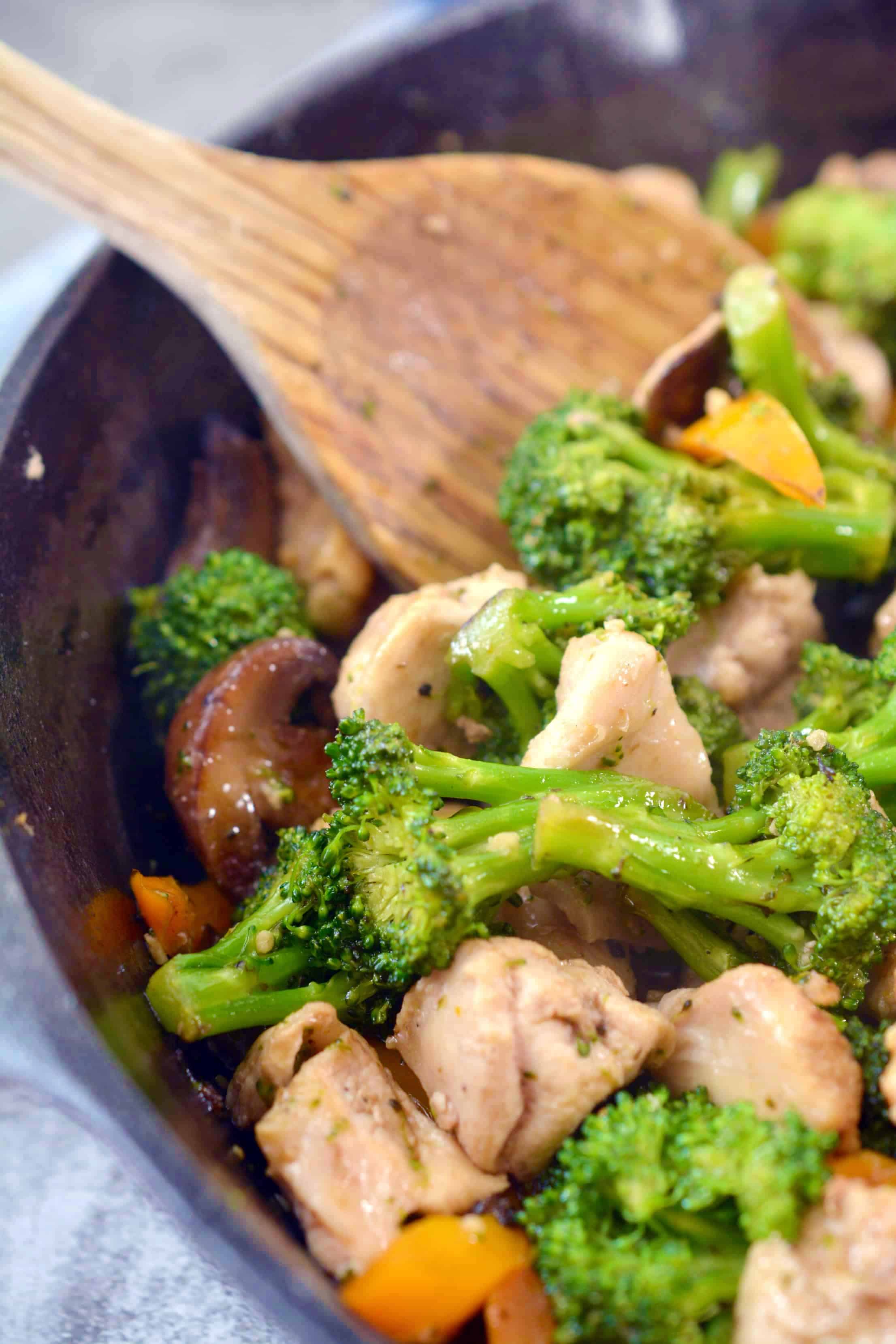 Crock Pot Whole Roasted Chicken with Summer Vegetables – Plus, whole roasted chicken is moist, flavorful, and pleases my entire family.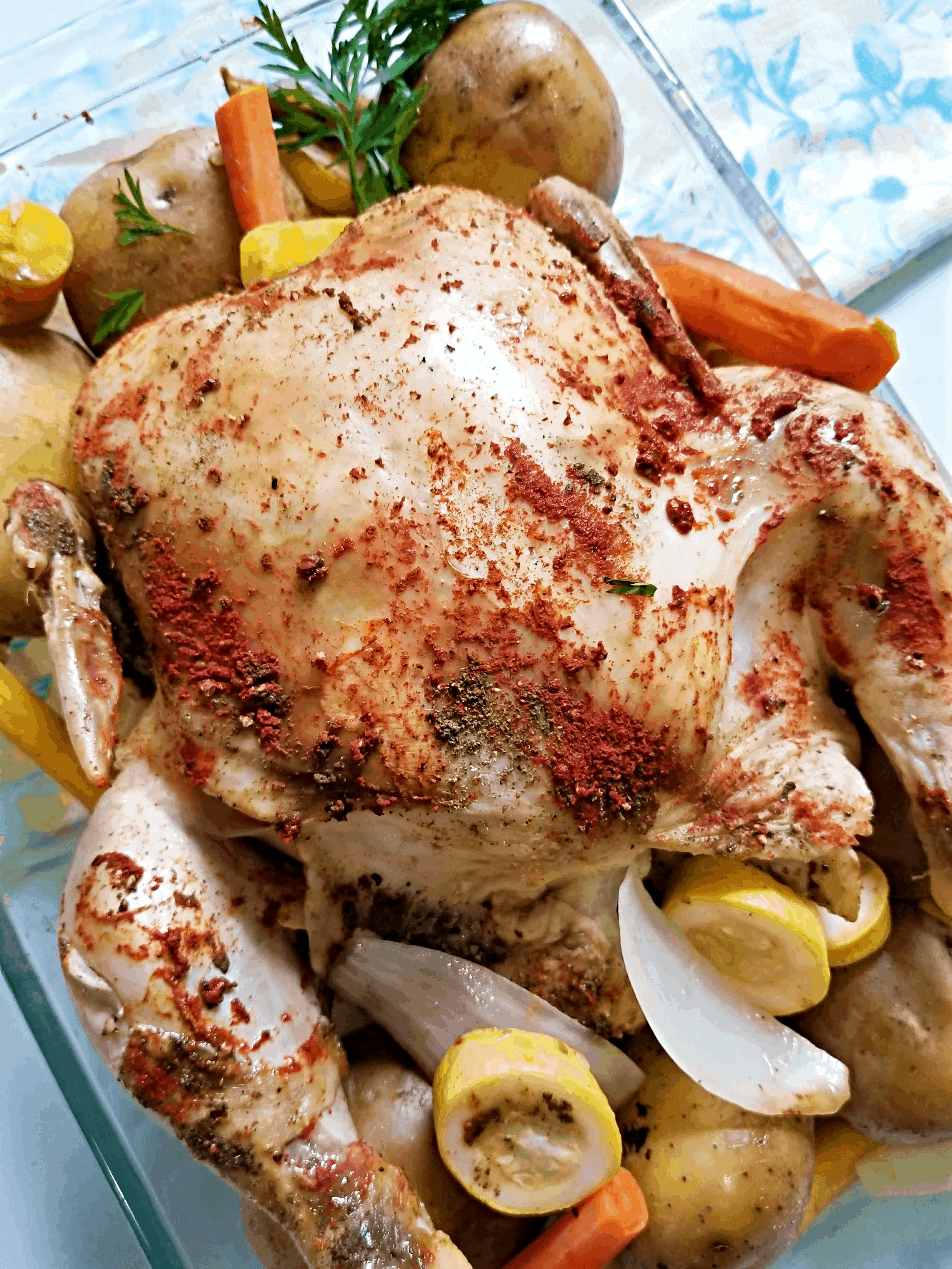 Chicken Caprese – 30 Minutes or Less Meal is a surprisingly simple meal that's perfect for any night of the week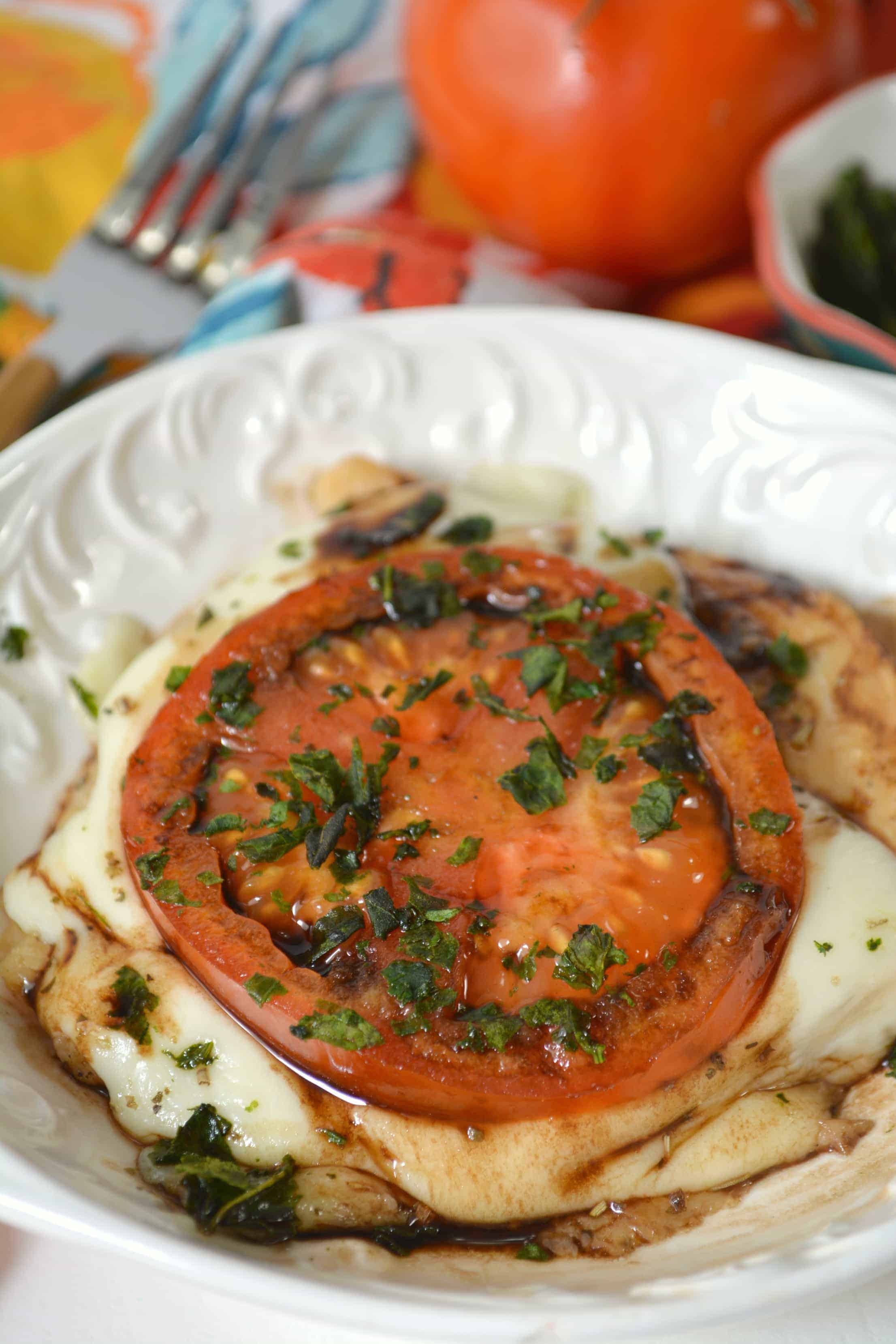 One Pan/Sheet Pan Chicken Fajitas – An easy, tasty weeknight meal made with an easy homemade fajita seasoning.
Get new recipes weekly plus our FREE ebook!