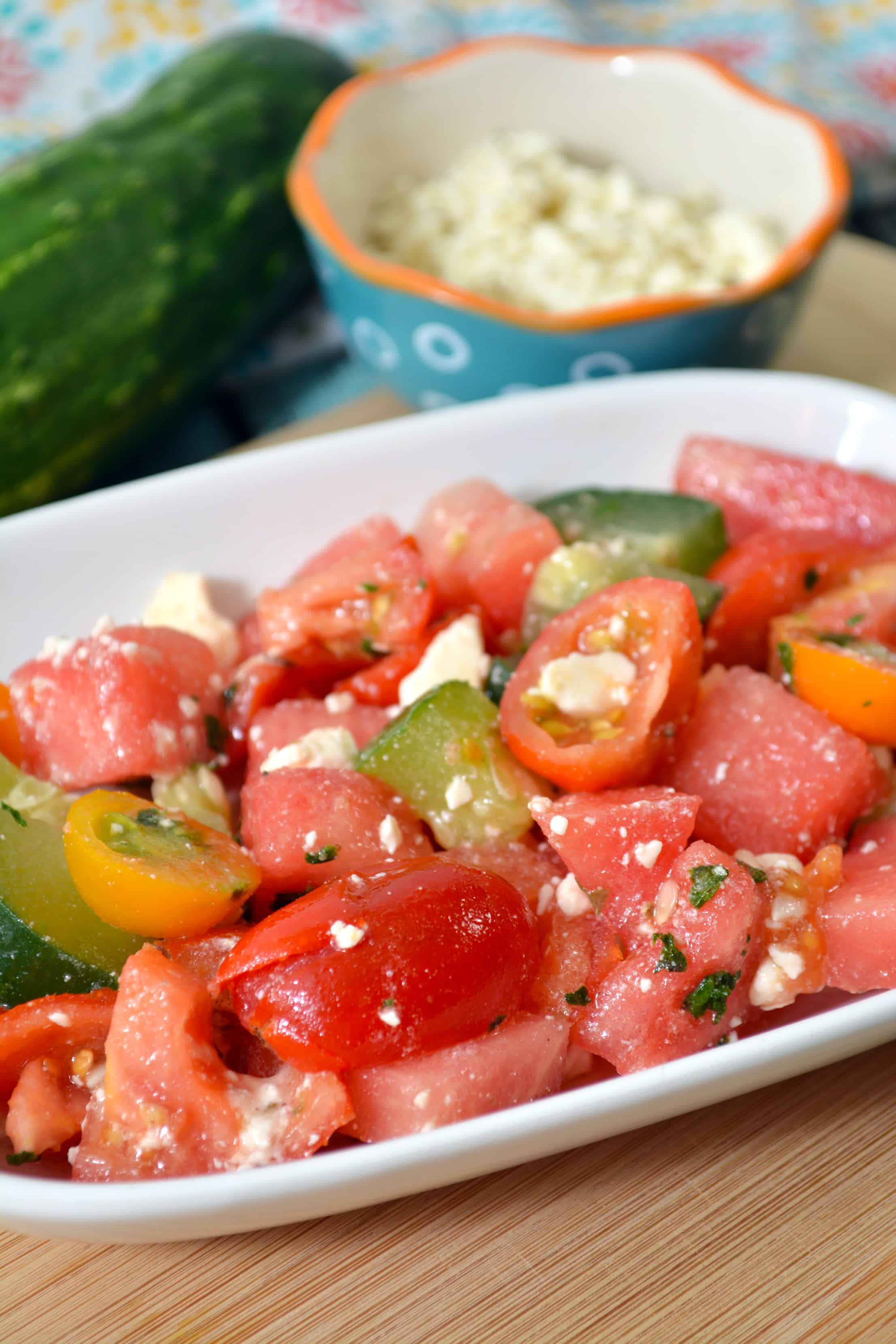 This Tomato and Watermelon Salad may scream "summer," but it's a refreshing side salad or light lunch any time of the year! This really is the best watermelon salad, and I am super excited to share it with you.
I love salads. As I try to focus on preparing healthy but quick meals, I find myself creating more and more salads. But sometimes I just get tired of leafy green salads and need something new.
That's how this tomato watermelon feta salad was born. I wanted something with new and unique flavors and happened to have both tomatoes and watermelon in my fridge. Combining the two of them wasn't my first thought – I mean, who would immediately think of putting tomato and watermelon together – but the result was beyond delicious! The combination of watermelon, cucumbers, feta, and tomatoes make this watermelon salad out of this world!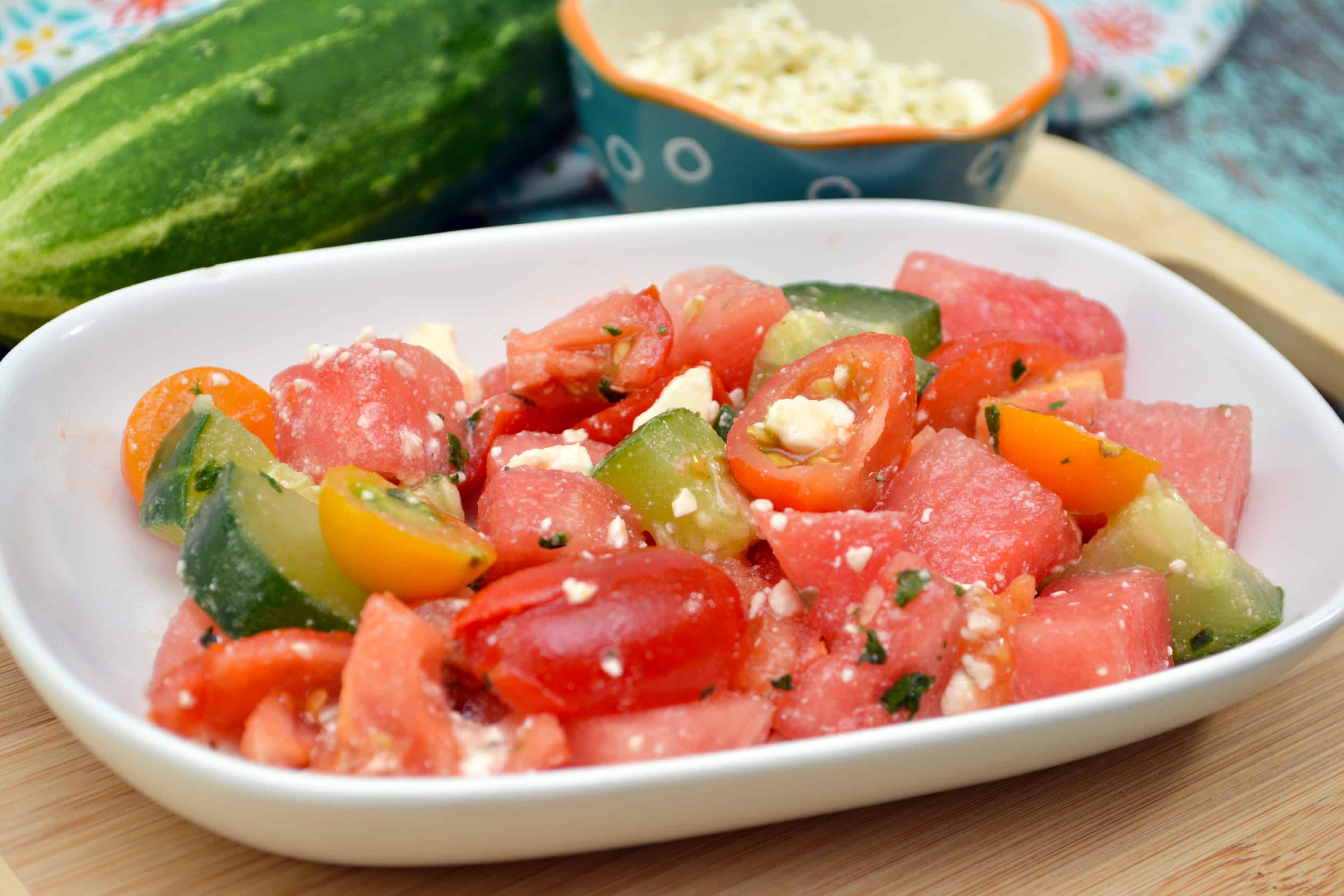 Let's just say that watermelon salad has become my new favorite! Because of the sweetness in the watermelon, even the kids will gobble it up.
Scroll to bottom for printable recipe card.
Tomato And Watermelon Salad
Tomato and watermelon salad is so simple to make. The star ingredients are, of course, tomato and watermelon but I added in a fair amount of feta for flavor as well as small pieces of cucumber to provide variety with both texture and flavor. The dressing is a simple vinaigrette made with olive oil and red wine vinegar. The dressing has the right amount of tanginess and is a perfect combination with the watermelon and tomato salad.
To make this tomato watermelon feta salad more aesthetically pleasing and flavorful, I like to make it with a variety of tomatoes. The differences in shapes and size made the watermelon salad look better, and each tomato has a slightly different flavor and texture profile that, in my opinion, make it even better.
Best Watermelon Salad
Of course, if you only have a few lone tomatoes at home, you can still make the best watermelon salad ever! It won't be BAD with just one type of tomato. I just prefer the variety of several different types of tomato.
The feta cheese really brings this watermelon salad recipe together so I always opt for the best feta I can find. In this case, I used herbed feta to add some more flavor. It was hard not to just eat the feta straight from the container!
By itself, watermelon tomato salad can be a light lunch or snack but it also makes a great side salad. I'd love to eat this with a chicken breast or some fish for a light and healthy dinner!
How To Make Tomato And Watermelon Salad
When you make watermelon basil salad, you will find there isn't much too it. Fresh and flavorful ingredients make it super easy to make. While watermelon cucumber basil salad can be eaten year round, I especially enjoy it in the summer after a scorching day. It cools you off from the inside out. Okay, time to tell you how to make the best watermelon salad ever!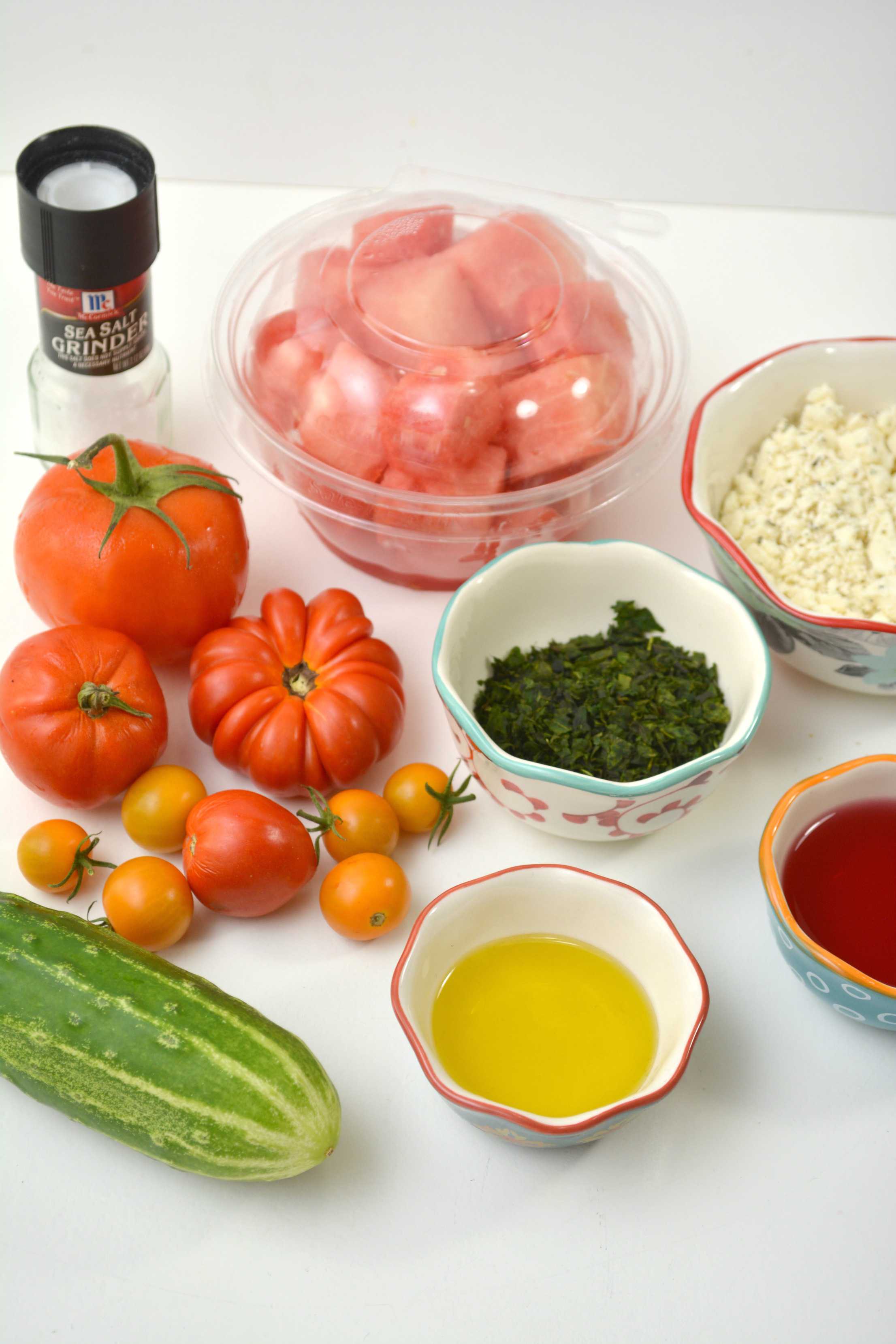 Step 1: Cut a variety of types of tomatoes into a few different sizes.
TIP: Use any variety you like. Some to try are cherry, grape, Roma, and heirloom because they are all good!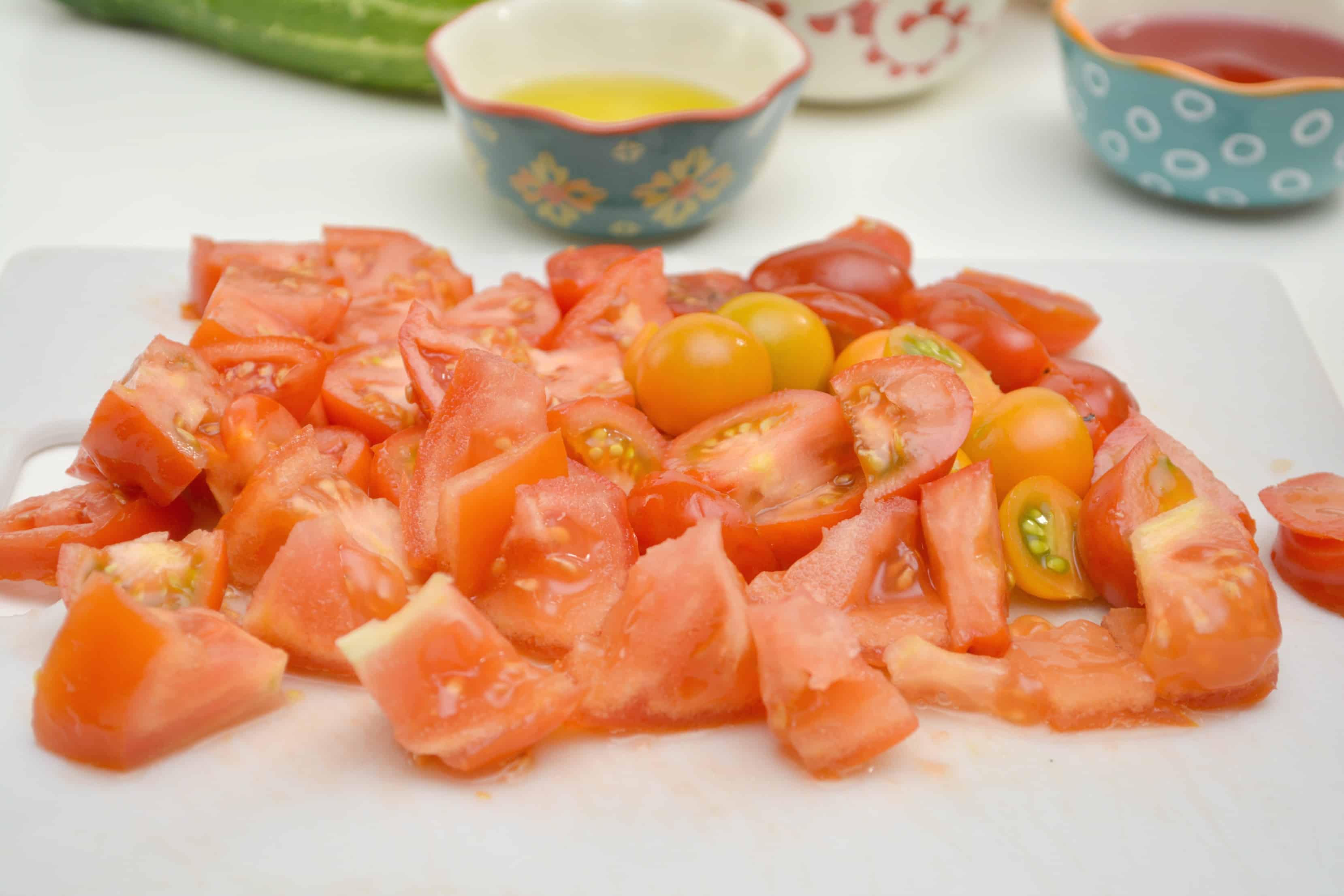 Step 2: Cut watermelon into small pieces. I usually try to keep them around 1 inch or even a little bit smaller because it's much less messy to eat this way.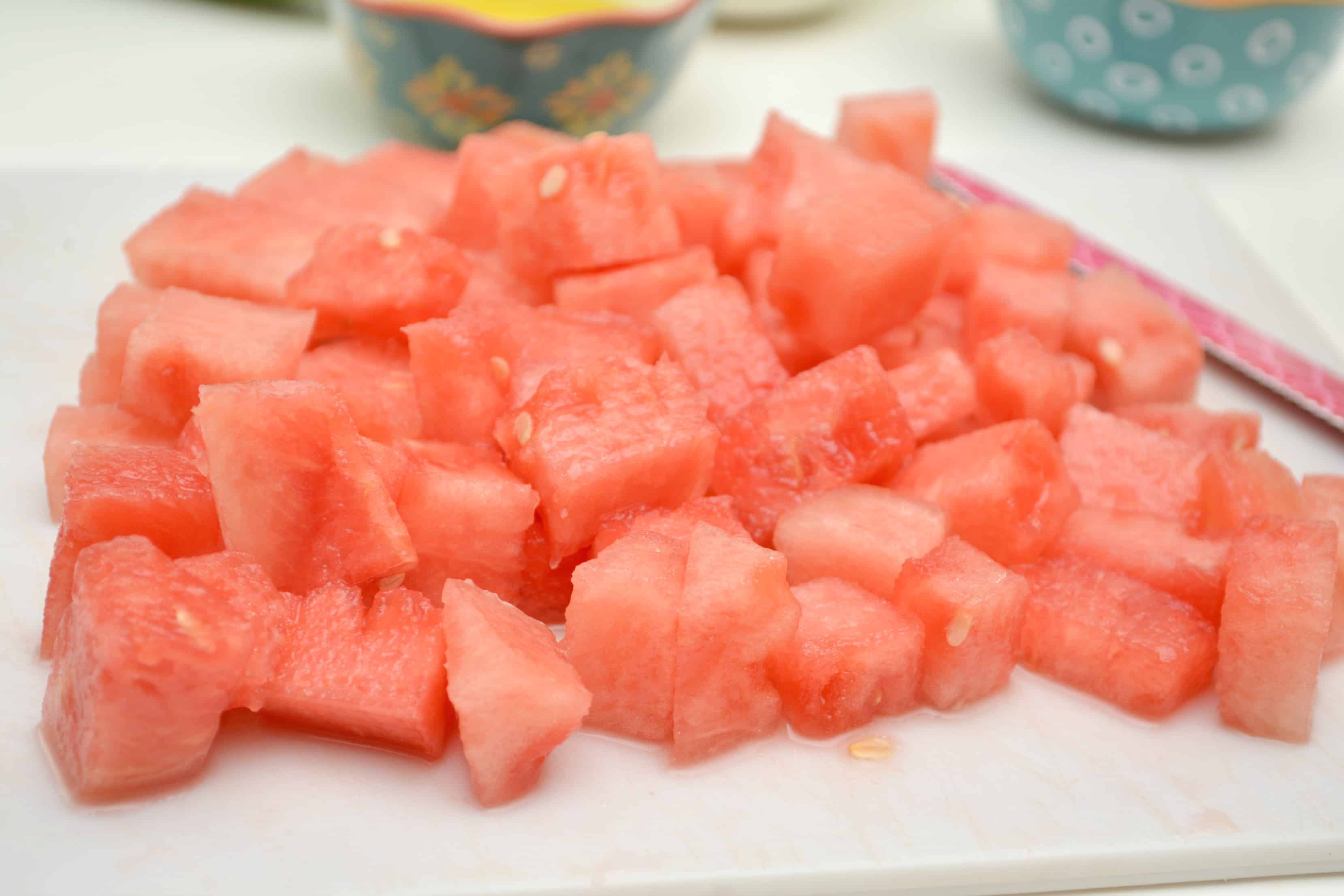 Step 3: Add watermelon pieces to the tomato in a large bowl.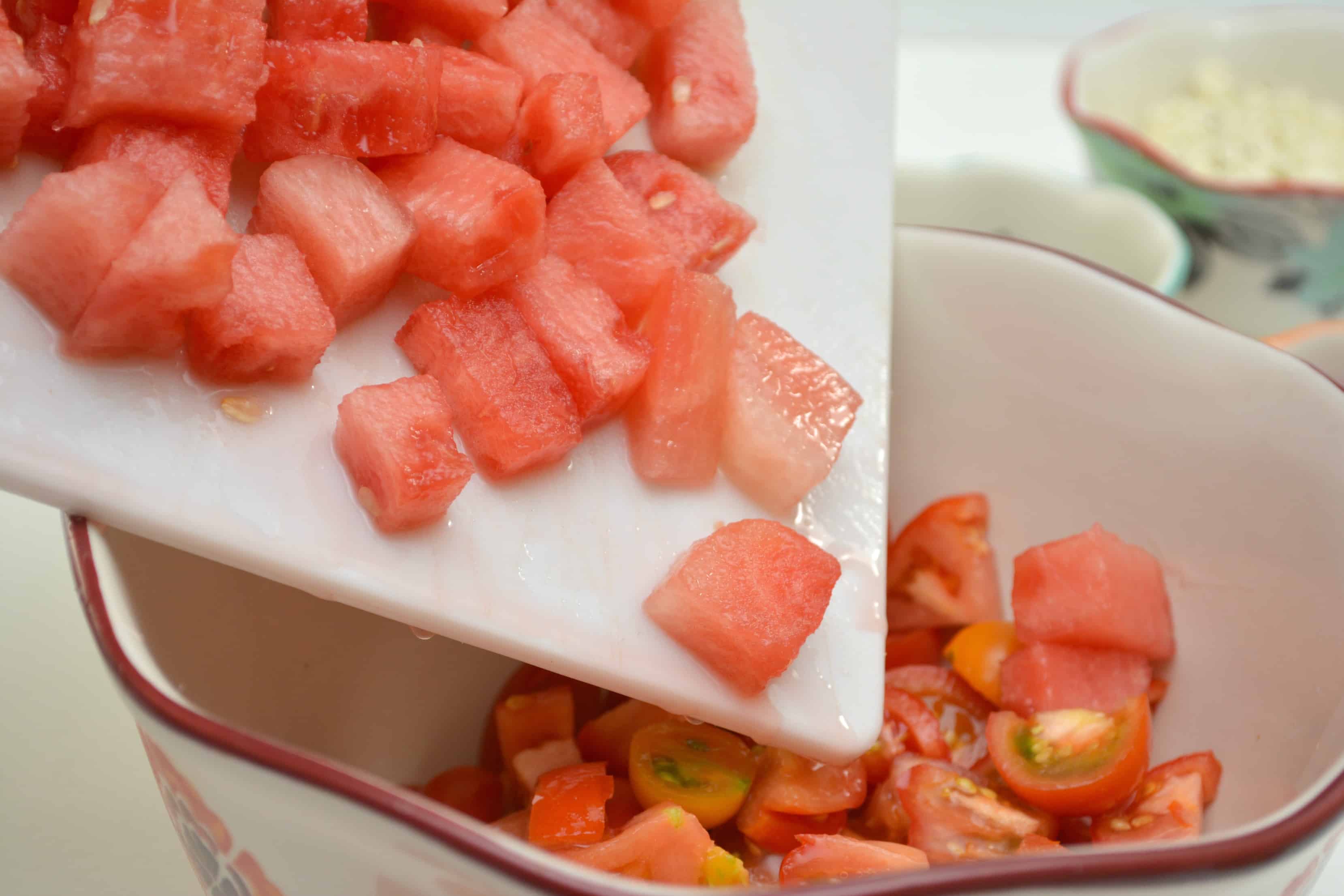 Step 4: Slice and cut a cucumber into small pieces. I usually try to quarter them. Add to the watermelon and tomato.
Step 5: Add herbed feta cheese to the fruit.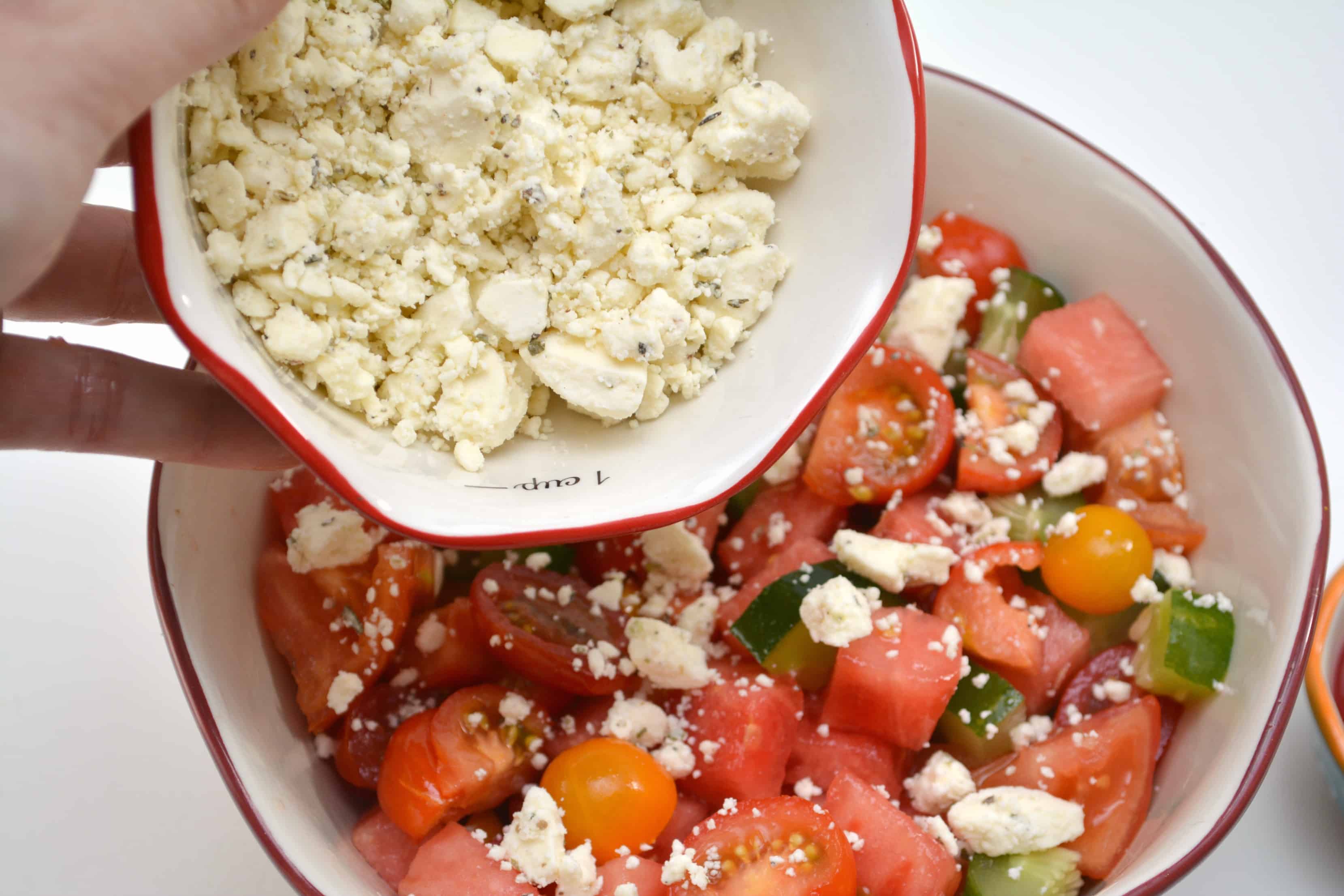 Step 6: Top with fresh chopped basil.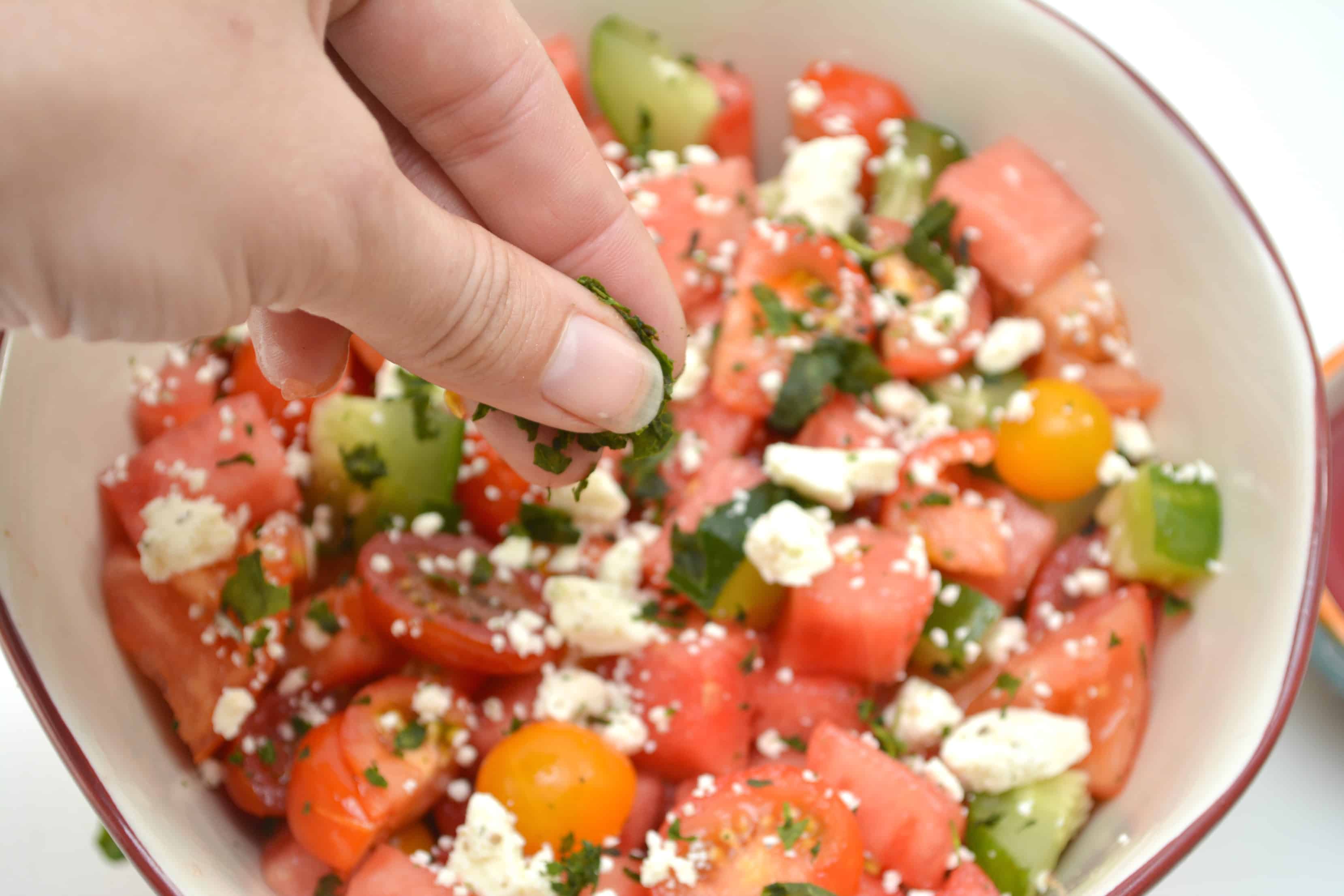 You will notice that the watermelon basil salad is looking gorgeous! Now it's time to finish up by making the vinaigrette dressing.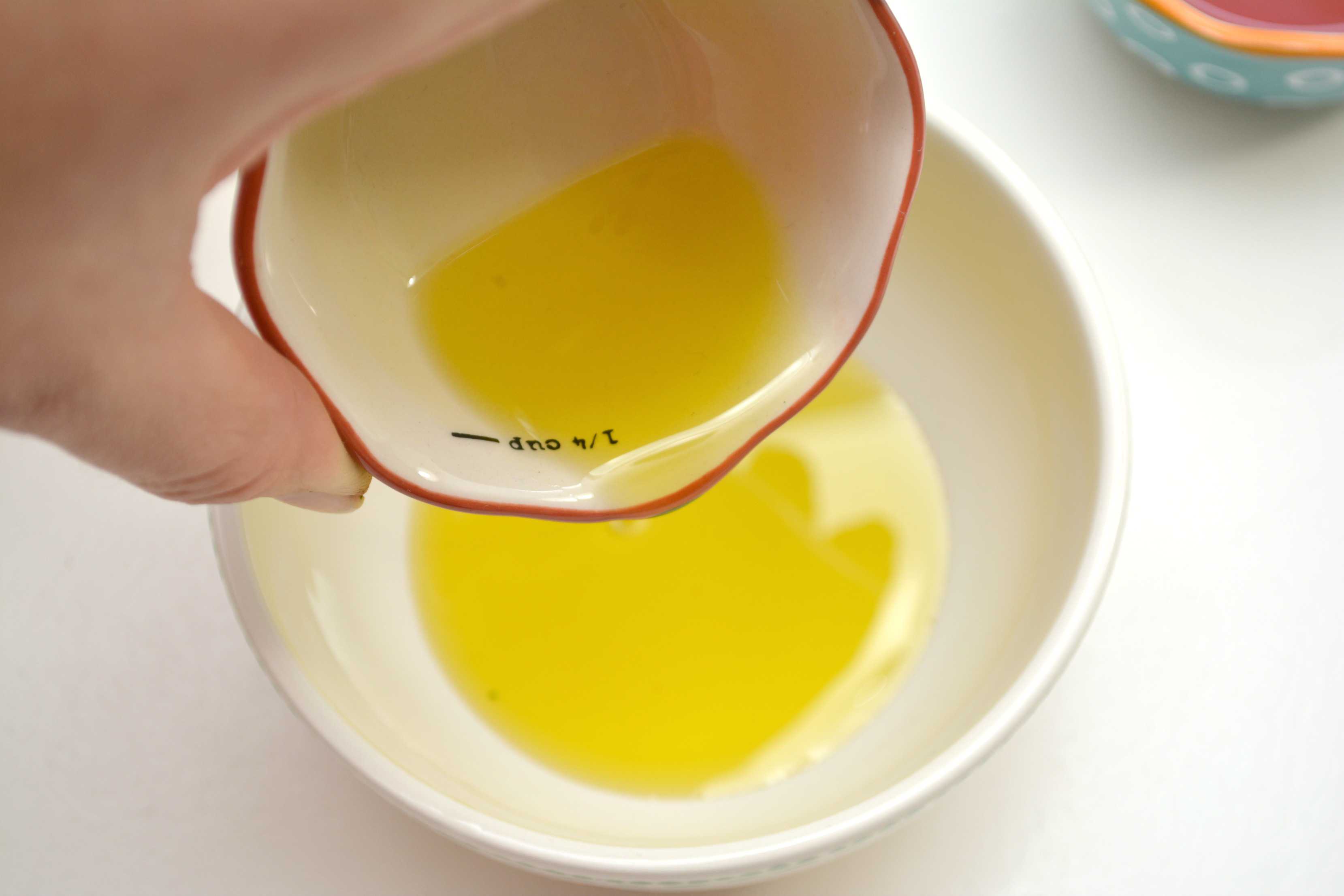 Step 7: Combine olive oil and red wine vinegar to create the vinaigrette.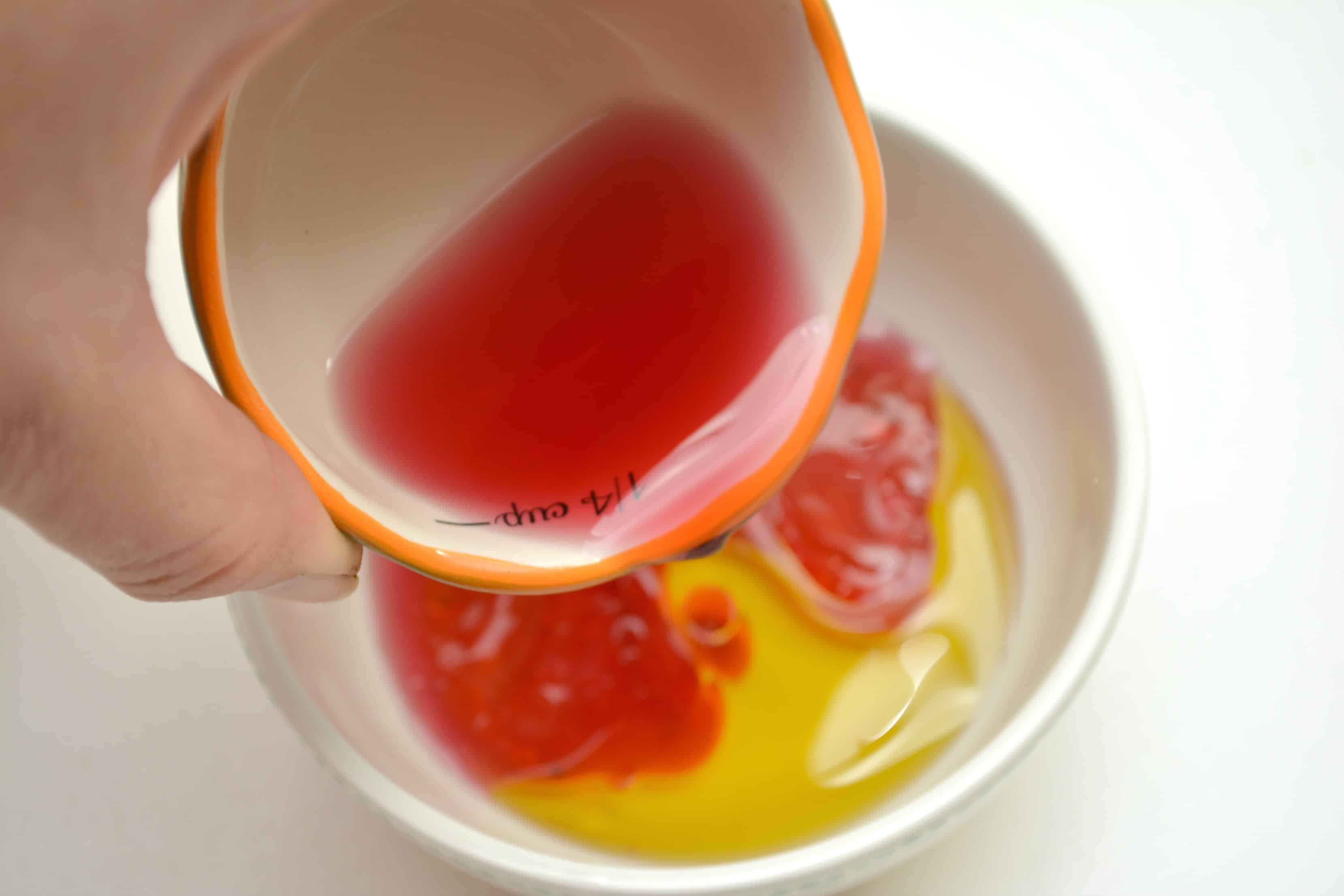 Step 8: Pour vinaigrette on the salad. Gently mix salad up, so dressing gets on all of the ingredients.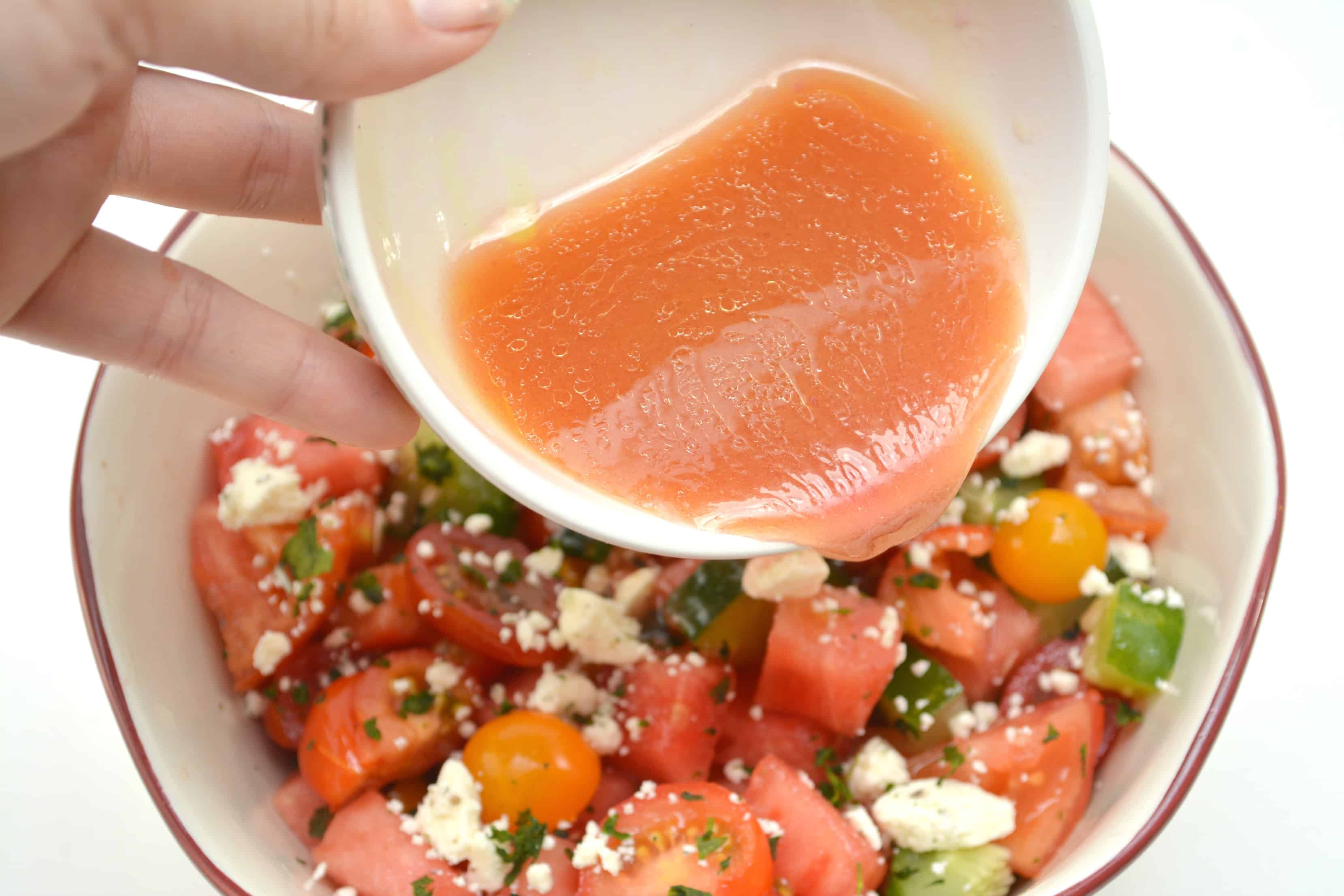 Can you believe that is all you have to do make this delicious watermelon and tomato salad? It's so light and refreshing. You could serve this for a family reunion, potluck, or even a dinner party. It looks fancy even though it takes like 10 minutes to toss together. That's my kind of meal!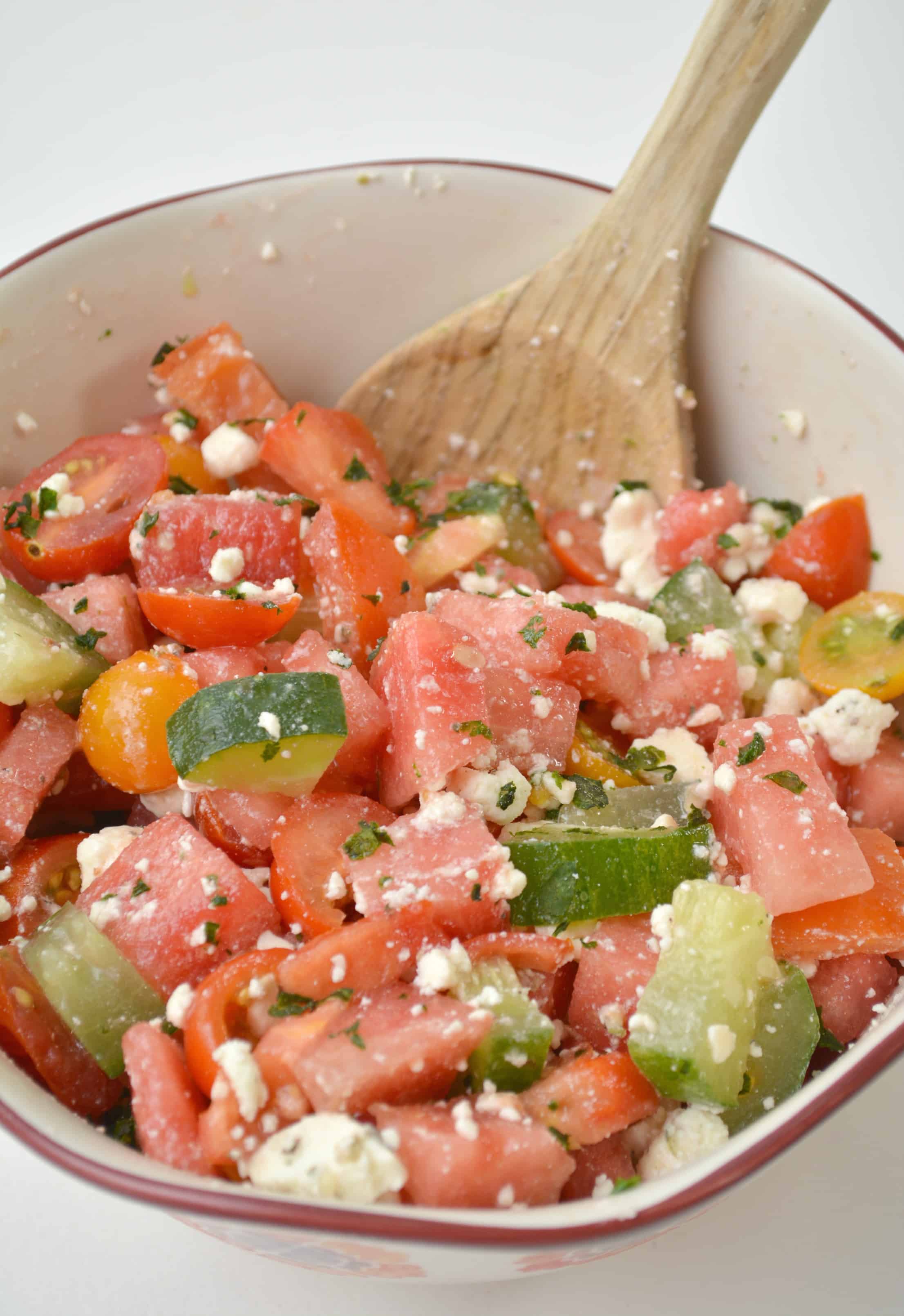 Tomato Watermelon Feta Salad Variations
While this tomato watermelon feta salad is loaded with flavor, you can always add in some extra ingredients or make some changes. Try some of these ideas to add even more character to this dish:
Goat Cheese – If you aren't a fan of feta or simply are out of it, you can substitute for goat cheese. Goat cheese has a creamier and less intense flavor. It tastes lovely on watermelon basil salad.
Mint – Adding in some sprigs of fresh mint makes watermelon and tomato salad taste even more like summer!
Sweet Onion – If you love sweet onions, you have to add a few to the watermelon salad. So yummy!
Sugar – Add in a couple of teaspoons of sugar if you are looking for a delightful watermelon cucumber salad.
Romaine Lettuce – If you want the tomato watermelon feta salad to be even heartier, add in some lettuce. Plus, it adds even more gorgeous coloring.
Toasted Almonds – They add the perfect crunch to the watermelon cucumber salad. Seriously, you need to try this!
Candied Pecans – Holy cow, adding candied pecans is a game changer! They are sweet, crunchy, and divine!
How To Pick A Good Watermelon
You can buy a watermelon that's already been cut up at your local grocer. However, if you find a good deal or hit up a few farmers markets, the last thing you want to do is bring home a watermelon that doesn't taste good. Here are some tips and tricks to help you pick the perfect watermelon almost every time:
Start by lifting the watermelon up. If it doesn't feel heavy for how big or small it is, then move on. The reason why you want it to be heavy is that it tells you that there is lots of juice in there. Much of the flavor comes from the liquid.
When looking over the watermelon, you want to find one that has a yellow field spot. That way you know it was on the vine longer and more likely to have been picked when it was perfectly ripe instead of early. Stay away from watermelons with white field spots because they were picked early and aren't going to be as flavorful.
Give the watermelon a little bit of a smack or thump. You are looking for it to sound hollow because again, it means there is lots of yummy juice inside.
How Long Does Watermelon Salad Last?
Typically, tomato watermelon feta salad will last 3-4 days in the fridge. Keep it tightly covered in a glass or plastic bowl with a lid. What I love about this salad is you can make it up early in the week and have it for a quick lunch without any effort! When I do this, I will usually leave out the feta and put it on right before I serve it. A little secret is that this salad is so good that I have even been known to eat it for breakfast every once in a while.
How Do You Know If Watermelon And Tomato Salad Is Bad?
You will know that the watermelon basil salad has started going bad if it becomes overly watery or runny. It will also begin to smell bad, and you may even see mold growing. Whenever in doubt, it's best to toss it, so you don't become ill.
When Can I Serve The Best Watermelon Salad?
We have covered that you can serve watermelon salad for lunch, but there are many other occasions when this salad will be ideal. Here are a few ideas:
Church Events
Wedding Dinners
Dinner Parties
Birthday Parties
Funeral Dinners
Baby Showers
Wedding Showers
Family Reunions
Class Reunions
Graduations
Can I Freeze Watermelon Cucumber Feta Salad?
No, watermelon cucumber feta salad doesn't freeze well. Technically, you could freeze it, but the texture and overall experience aren't going to be as great as when you eat it fresh.
Is Tomato And Watermelon Salad Healthy?
Yes, absolutely tomato and watermelon salad is healthy! Here is a breakdown of some of the nutrients and vitamins you get when enjoying a light, refreshing salad:
Watermelon – Potassium, vitamin B-6, betaine, riboflavin, magnesium, copper, and zing are a few nutrients you get when you eat watermelon.
Tomatoes – Loaded with healthy lycopene, folate, vitamin C, potassium, and vitamin K.
Cucumbers – They are full of fiber, potassium, vitamin C, vitamin A, manganese, and vitamin K.
Feta Cheese – You will get lots of protein, riboflavin, calcium, phosphorus, zinc, vitamin B-12, vitamin B-6 each time you consume feta.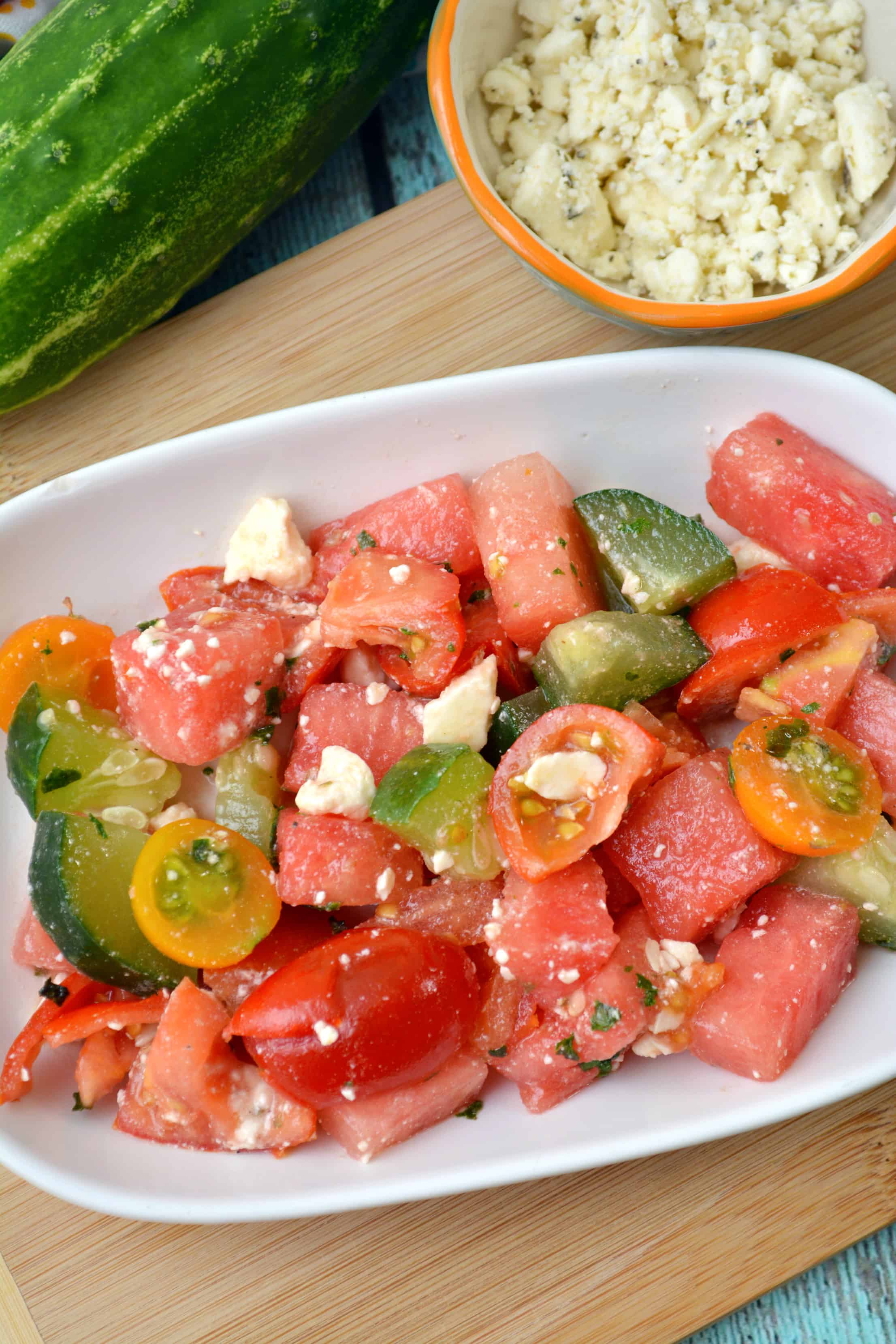 Now, remember to save this recipe on Pinterst for later 🙂


Pin this recipe now to remember it later
Tomato and Watermelon Salad
This Tomato and Watermelon Salad may scream "summer" but it's a refreshing side salad or light lunch any time of the year!
Want to save this recipe? Enter your email below and we'll send the recipe straight to your inbox!
NOTE: By saving this recipe, you agree to join our weekly recipes newsletter.
Instructions
Begin by slicing a variety of different tomatoes into small wedges. You will need 3 cups total. The visual appeal of this salad is better when using a variety of shapes and colors of tomatoes. Place the sliced tomatoes into a large mixing or serving bowl.

Slice the watermelon chunks into smaller pieces, and add them to the bowl with the sliced tomatoes.

Cut ½ of a cucumber into small chunks, and add those to the mixing bowl as well.

Pour 6 ounces of herbed feta cheese into the mixture, and combine well.

Into a small bowl, pour the olive oil.

Add the red wine vinegar into the small bowl with the olive oil, and whisk to combine them well.Pour the mixed vinaigrette over the tomato and watermelon mixture in the large mixing/serving bowl, and toss to combine.

Sprinkle some fresh chopped basil onto the salad and add salt to taste if desired.
Nutrition
Follow me on Pinterest for daily delicious recipes!
Best salad recipe tested by our readers – make sure you won't miss it!
Avocado Chicken Salad – quick and easy avocado recipe that's perfect for a healthy, fast lunch.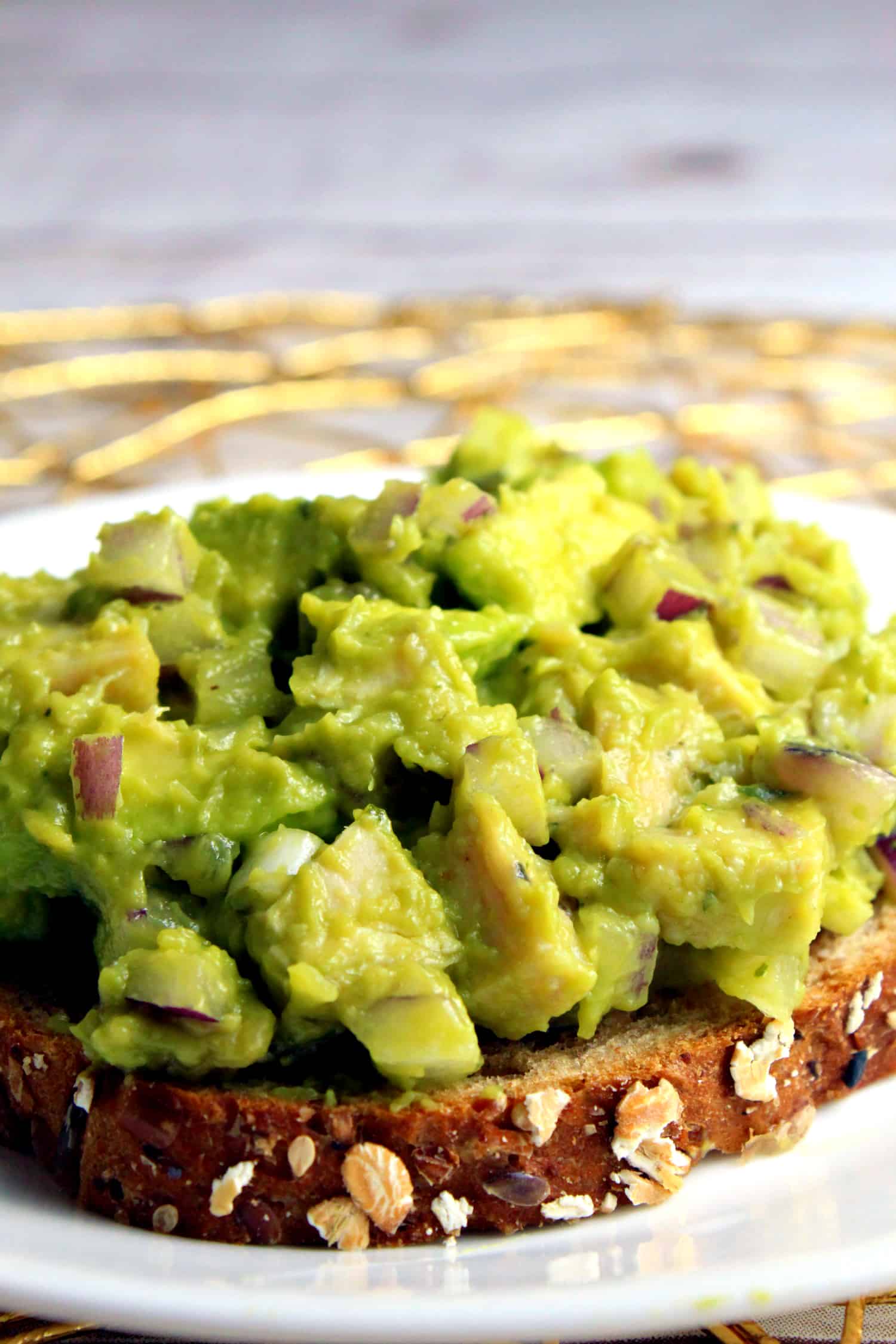 Ham & Cheese Pinwheels – a kid-friendly appetizer perfect for game days, picnics and more.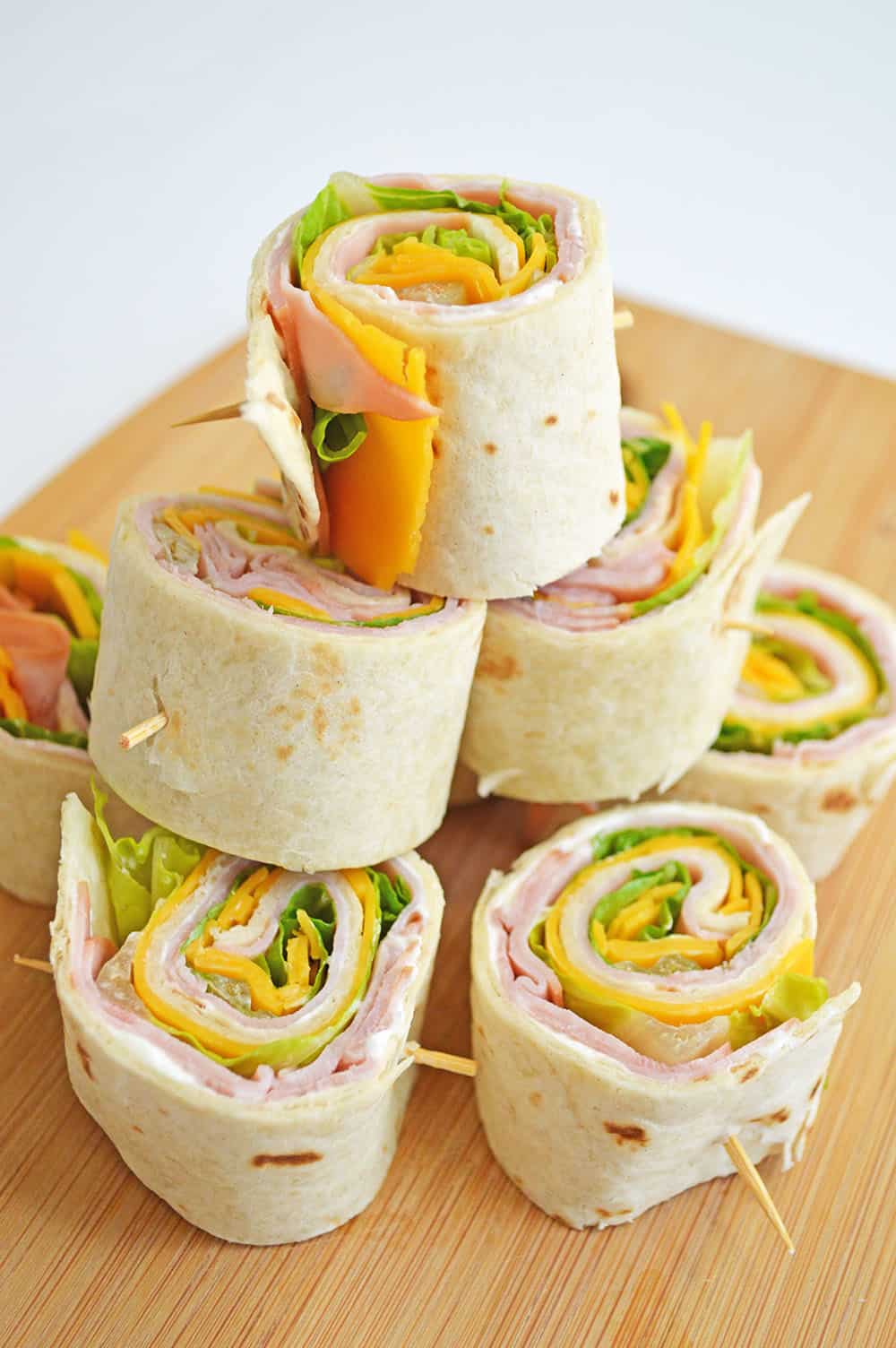 Ranch Chicken Wrap – You seriously won't believe how simple this chicken wrap recipe is!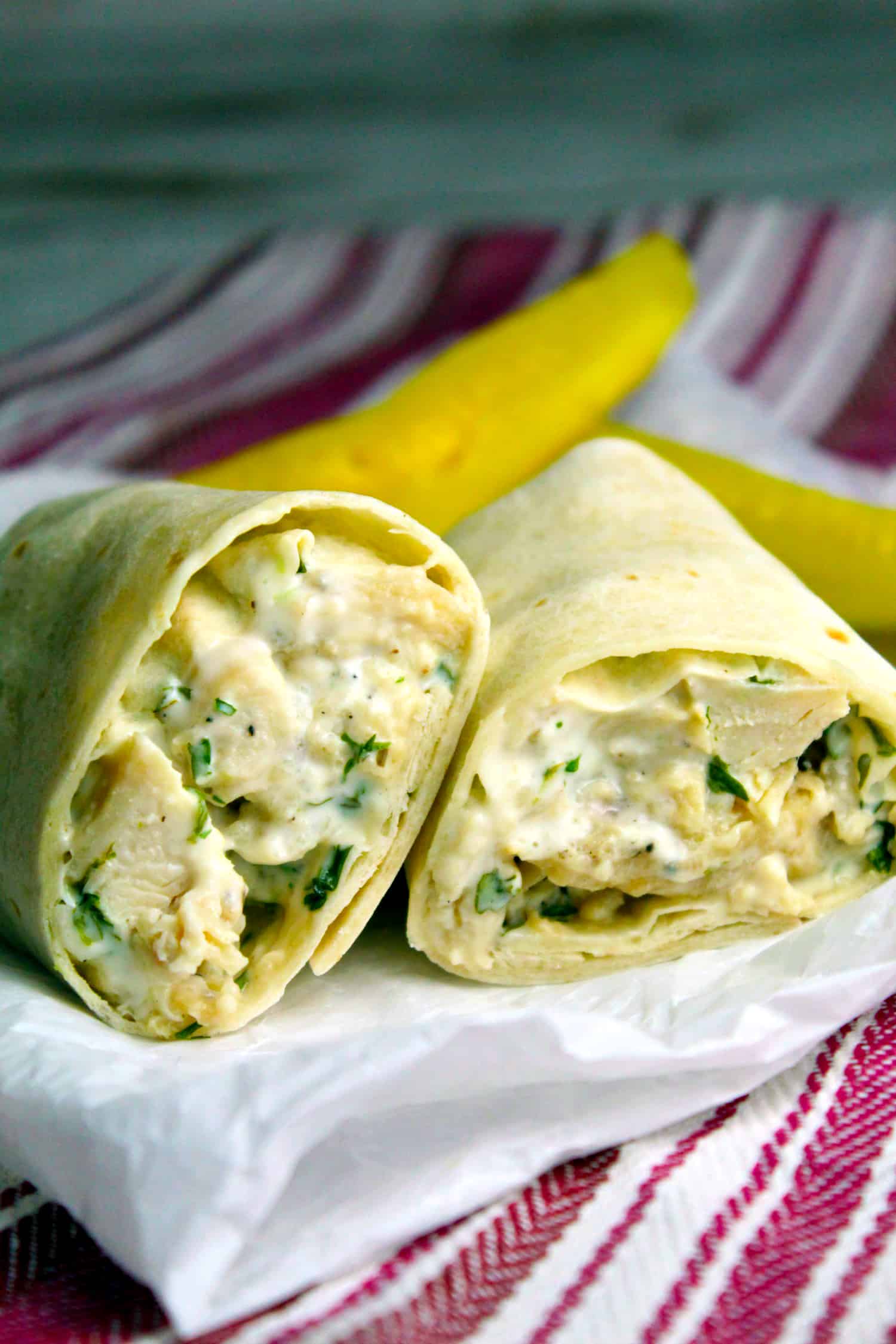 Get new recipes weekly plus our FREE ebook!