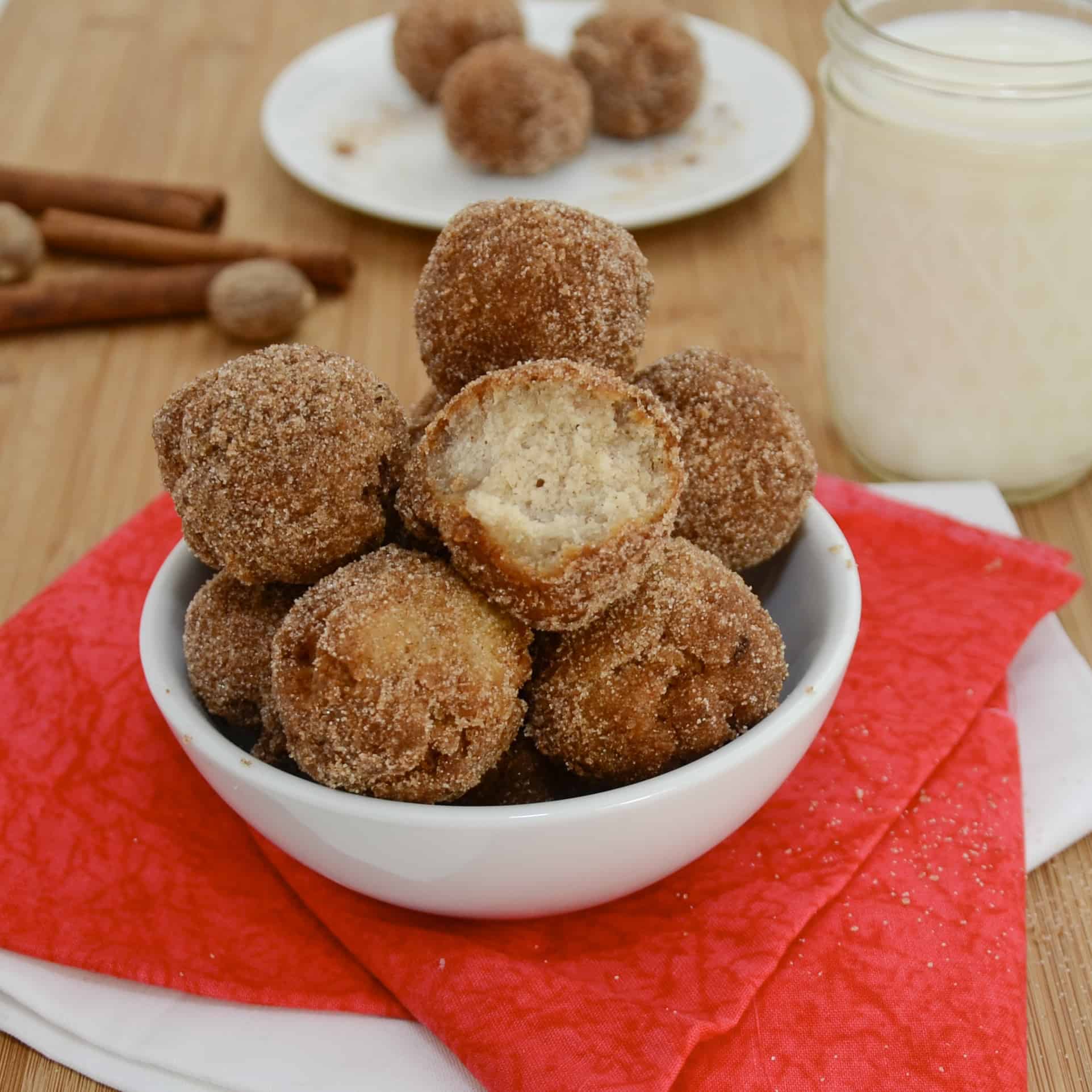 Start your morning with this incredible 15 Minute Cake Donuts Recipe, and you'll be forever grateful. It's shocking how quickly and easily these cake donuts come together. Make them as a last-minute decision or plan ahead and enjoy them for days.
Either way, the soft, tender insides and the beautifully crispy outsides that are covered in cinnamon sugar will leave you wanting more.
Scroll to bottom for printable recipe card.
15 Minute Cake Donuts Recipe
There is a reason why I only have one other doughnut recipe on my blog…I have no self-control when it comes to doughnuts. Many other desserts and treats I can have a bite or two and move on, but doughnuts? Now that's a different story! I have bookmarked so many different doughnut recipes, but ultimately I usually pass them up when it comes time to make something because I know the outcome will be too tempting. And don't get me started on the whole baked doughnut recipes.
Yes, they may be better for you, but I don't eat doughnuts nearly enough to necessitate purchasing a special baking doughnut pan. And besides that, if I am going to indulge in a doughnut-it better taste amazing! When I stumbled across this recipe for 15-minute doughnuts, I nearly fainted! No yeast, no waiting for the dough to rise, no resting the dough? Count me in! Could these doughnuts really be ready in only fifteen minutes? That's faster than running down to the local bakery and picking up a dozen! Needless to say, it didn't take long before I had to give this recipe a whirl.
These doughnuts were incredible and lived up to their claim of only taking 15 minutes to make! Lightly spiced and rolled in a cinnamon-sugar crust…does it get any better than this? 😀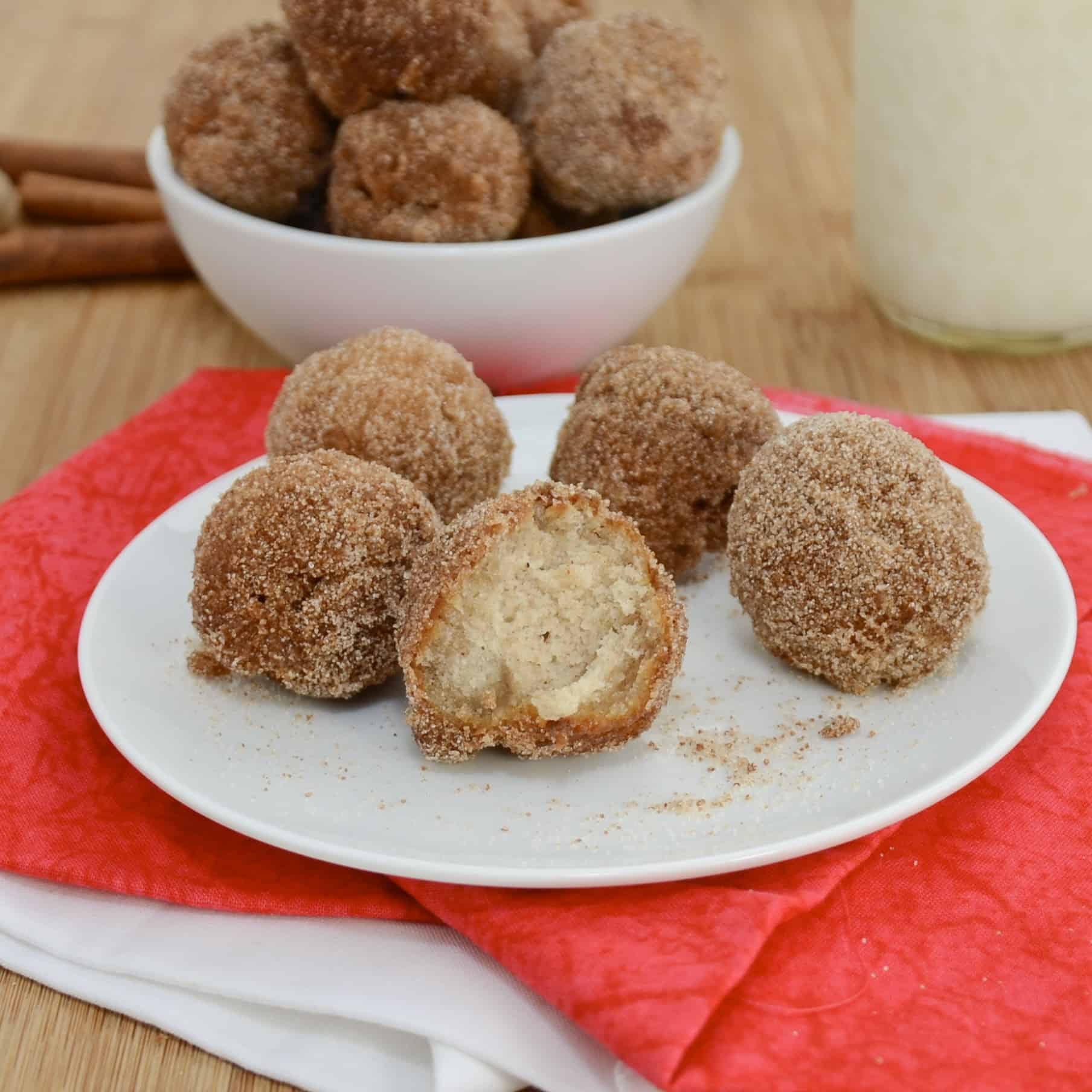 I would like to tell you that we only eat these for breakfast, but that's not the case at all. There are many times I make a double batch just so I can have them as an evening snack. I truly can't resist donuts, and these have quickly become my favorites….hello 15-minute recipe!
What do I Use if I Don't Have Buttermilk?
No problem at all if you don't have buttermilk. You will be happy to know you can easily make your own buttermilk in a matter of mere minutes! All you need is 3/4 teaspoon of lemon juice and pour it in a 1/4 cup measuring cup. Then fill the rest of the measuring cup with milk. Allow it to sit for 5 minutes or so. And if you don't have lemon juice, substitute white vinegar instead.
Either way, it's a great way to make buttermilk instead of buying it and wasting the rest of the container.
Variations of Donut Flavors for This Recipe
You can play around with the ingredients of these donuts to make different flavors and variations. Pumpkin pie spice would be a great addition during the fall months. Just add 1/2 teaspoon to the batter, and it's delicious. You could also mix in some mini chocolate chips to the mixture. I would start with 1/4 – 1/2 cup so you don't end up with too much.
If you want to give the batter a chocolate spin, feel free to add in 1/4 cup of cocoa. It will make them have a chocolate flavor that is amazing. Honestly, you can try all sorts of things because this donut recipe is very flexible.
Ingredients
I am going to guess that you probably already have most of the ingredients in your cabinet. I can never have enough recipes like that! It's so enjoyable to be able to make donuts at home instead of going to a bakery.
For the Doughnuts:
All-purpose flour
Baking powder
Salt
Cinnamon
Nutmeg
Allspice
Milk
Buttermilk
Granulated sugar
Unsalted butter melted
Vegetable oil for frying
For the Cinnamon and Sugar Coating:
1/2 stick unsalted butter, melted
1/2 cup granulated sugar
1 tablespoon cinnamon
How do You Make Homemade Donuts Without Yeast from Scratch?
I am not even kidding when I tell you that you can make insanely good donuts without a speck of yeast. Isn't that the best? Let's get started.
First Step: Add oil to a skillet, so it's three inches deep. Then add a candy thermometer so you can keep an eye on the temperature. You need to let the temperature get to 350 degrees before cooking the donuts. Prepare a paper plate with paper towels to catch any extra oil after removing the donuts from the skillet.
Second Step: Begin combining the flour, baking powder, salt, cinnamon, nutmeg, and allspice together while the oil is heating up. Set aside.
Third Step: Combine the buttermilk, sugar, and melted butter in a medium bowl. Using a fork to mix in the dry ingredients until combined.
Fourth Step: Mix together the sugar and cinnamon in a small bowl. This is the coating for the donuts.
Fifth Step: Measure out 1/2 tablespoonfuls of donut dough and gently roll into a ball using your hands. Place the donut into the hot oil and fry until they are golden brown, then flip them over. Remove the doughnuts with a slotted spoon and place them on a paper towel to drain. Then dip the donuts into the melted butter then again in the cinnamon-sugar mixture. Serve right away. They are usually best the day they are made but can be stored and eaten later in the week, but they won't be as good.
Enjoy!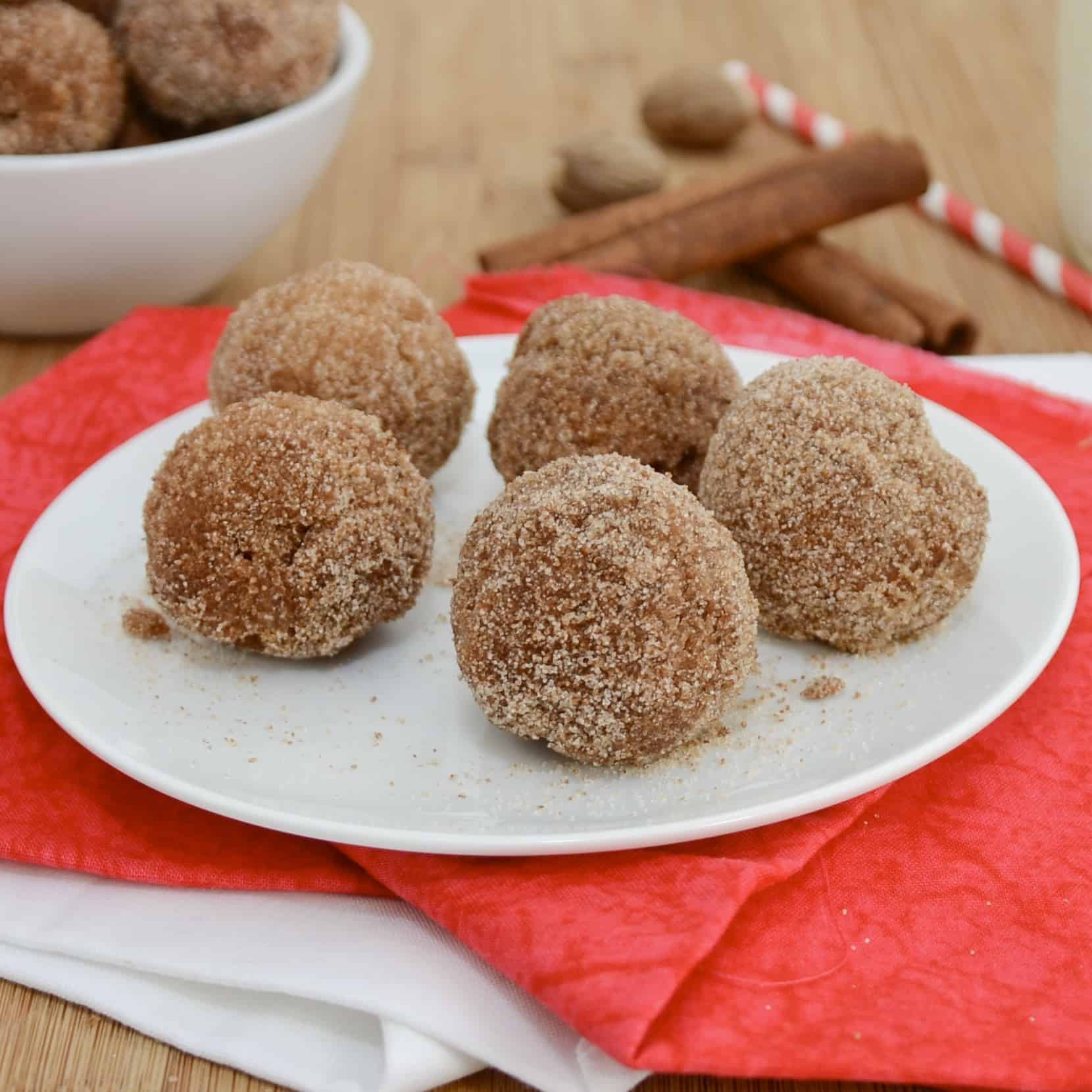 Now, remember to save this recipe on Pinterest for later 🙂

Pin this recipe now to remember it later
15 Minute Cake Donuts
Start your morning with this incredible 15 Minute Cake Donuts Recipe, and you'll be forever grateful. It's shocking how quickly and easily these cake donuts come together.
Ingredients
For the Doughnuts:
1 ¼

cups

all-purpose flour

2

teaspoons

baking powder

3

tablespoons

unsalted butter

,

melted
For the Cinnamon and Sugar Coating:
1/2

stick unsalted butter

,

melted
Want to save this recipe? Enter your email below and we'll send the recipe straight to your inbox!
NOTE: By saving this recipe, you agree to join our weekly recipes newsletter.
Instructions
Add enough oil to a deep-sided pan to measure a depth of about 3 inches. Attach a candy thermometer to the side of the pan and heat over medium heat until the oil reaches 350 degrees. Have ready a plate lined with several paper towels.

While the oil is heating, in a small bowl, whisk together flour, baking powder, salt, cinnamon, nutmeg and allspice; set aside.

In a medium bowl, whisk together milk, buttermilk, sugar and melted butter. Using a fork stir in dry ingredients and mix just until combined.

In a small bowl, combine the sugar and cinnamon for the doughnut coating; set aside.

Once the oil has reached 350 degrees, measure out 1/2 tablespoonfuls dough and using your hands gently roll into a ball. Gently place dough ball into oil and fry until golden brown on bottom then flip and cook reverse side until golden brown. Carefully remove with a slotted spoon and drain onto a paper towel lined plate. Dip the hot doughnuts in the melted butter and then coat with the cinnamon-sugar mixture. Serve immediately; doughnuts are best eaten the same day they are made.
Follow me on Pinterest for daily delicious recipes!
I love breakfast food and could eat it for any meal of the day. If you are like me or are just looking to add some flair to your breakfasts, try some of these terrific recipes.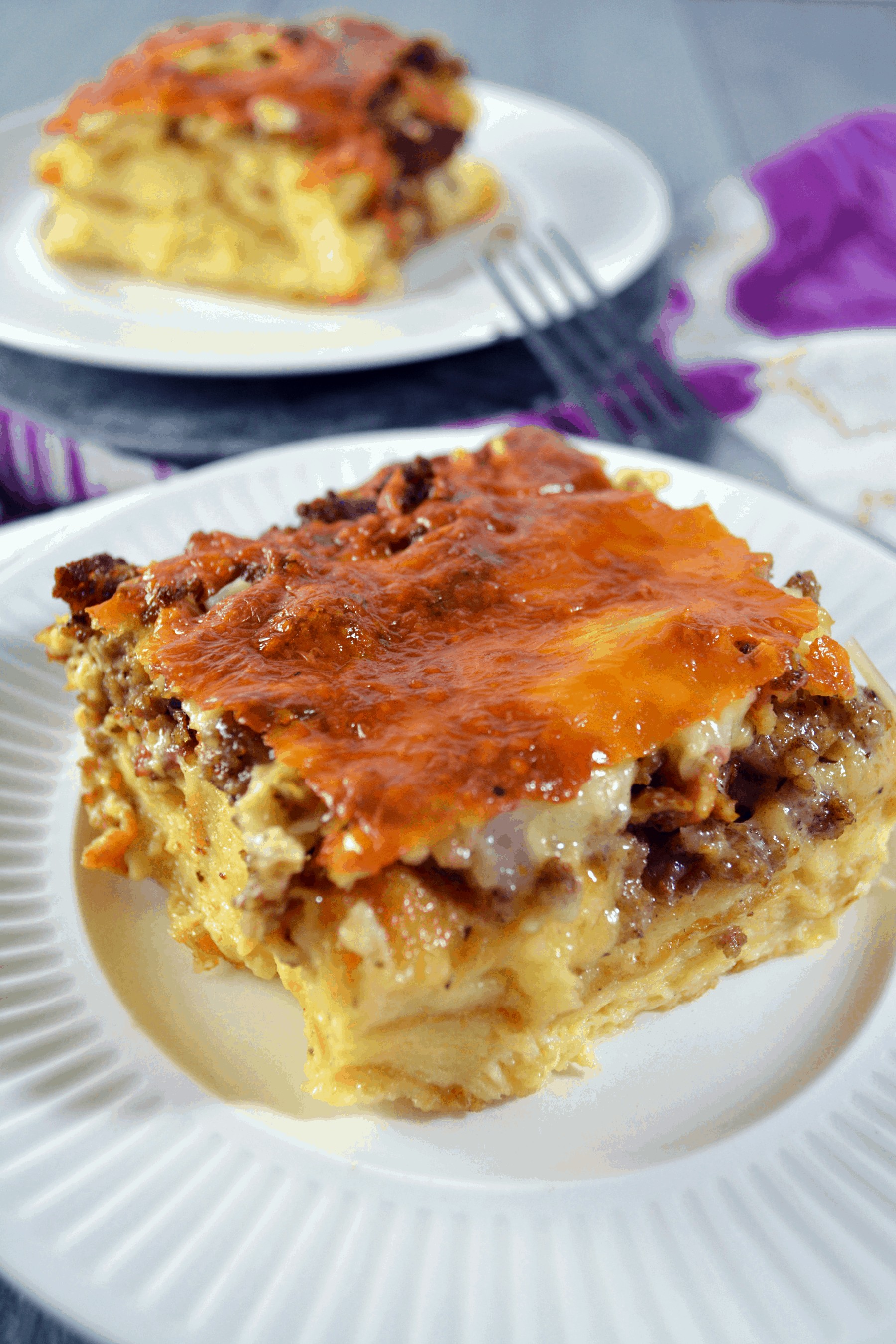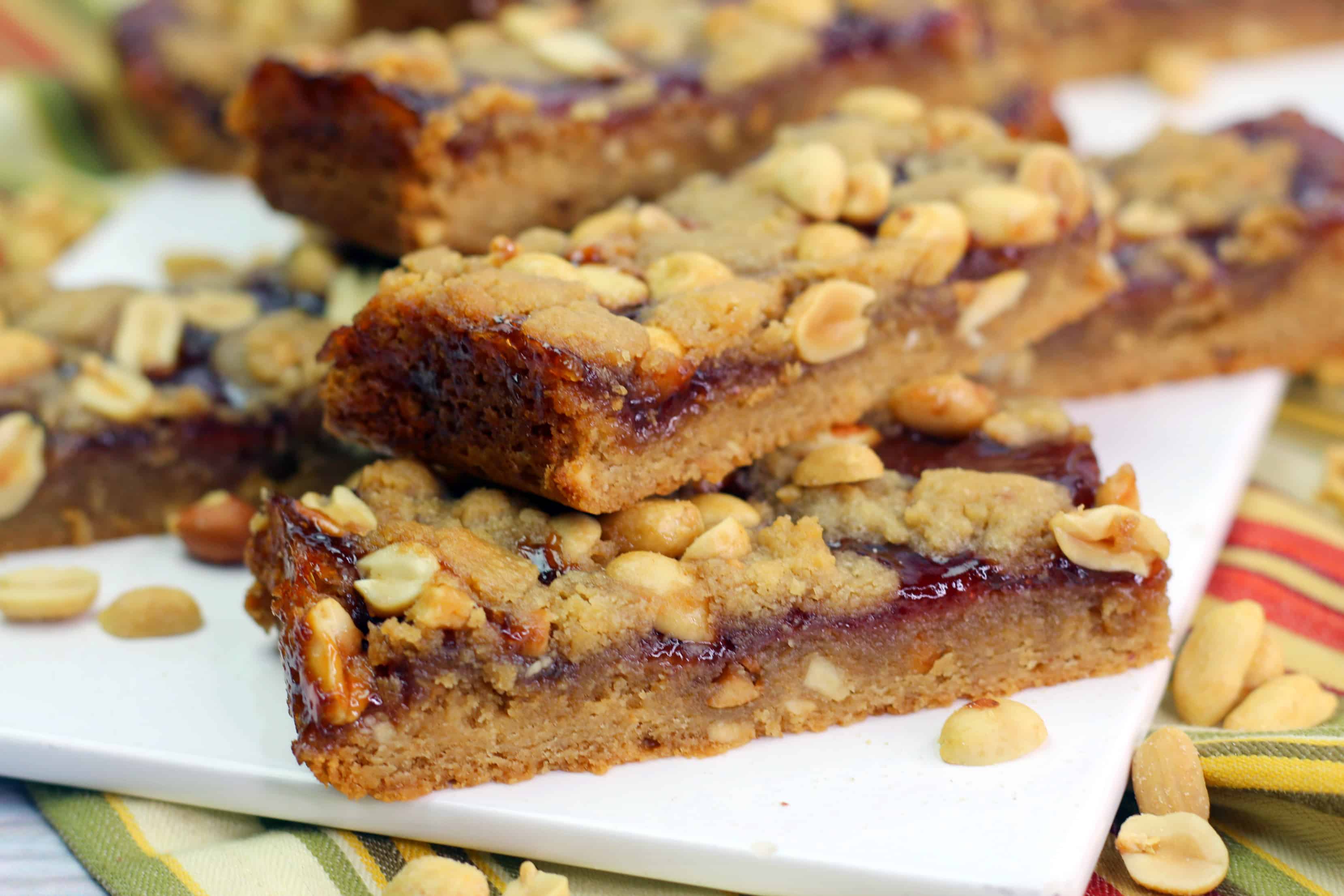 Pumpkin Breakfast Casserole – Imagine starting the morning with your favorite pumpkin-flavored dish! I have done it many times, and I can tell you that it's irresistible.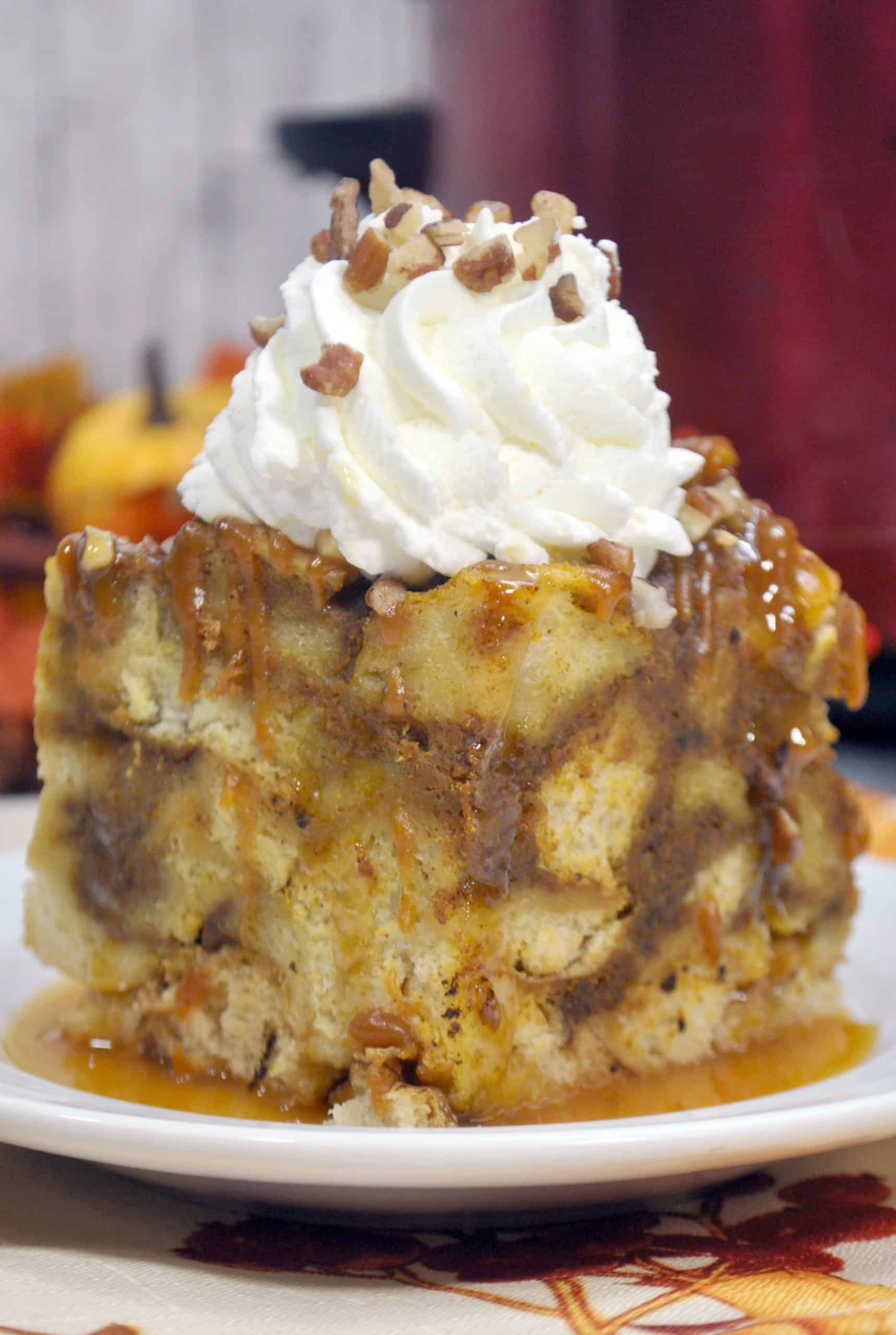 Get new recipes weekly plus our FREE ebook!