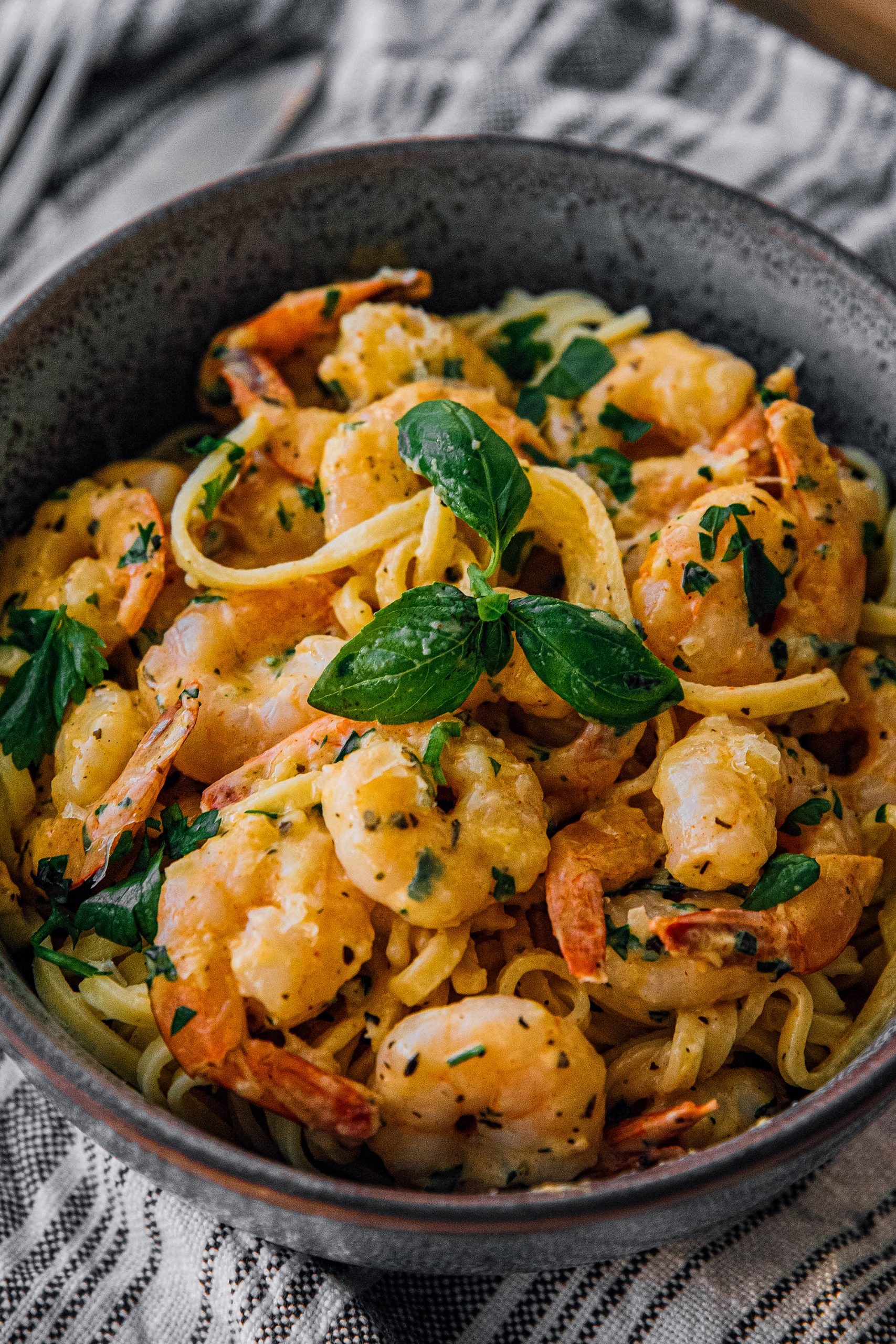 I have a spicy and zesty Shrimp dish that is perfect for you and your family, any night of the week as well as any season. The Cajun Shrimp Scampi is a delicious dish that combines the slightly sweet taste of Shrimp with a Spicy Cajun blend of spices that is a classic in the Southern Gulf States.
This is one dish that is filling, sure to please, and easy to make. Shrimp only takes a few minutes to cook properly.
Want to save this recipe? Enter your email below and we'll send the recipe straight to your inbox!
NOTE: By saving this recipe, you agree to join our weekly recipes newsletter.
This dish could be served over Pasta or over a steaming bowl of rice. This dish could even be made to be served as an appetizer for the next party you have or are invited to.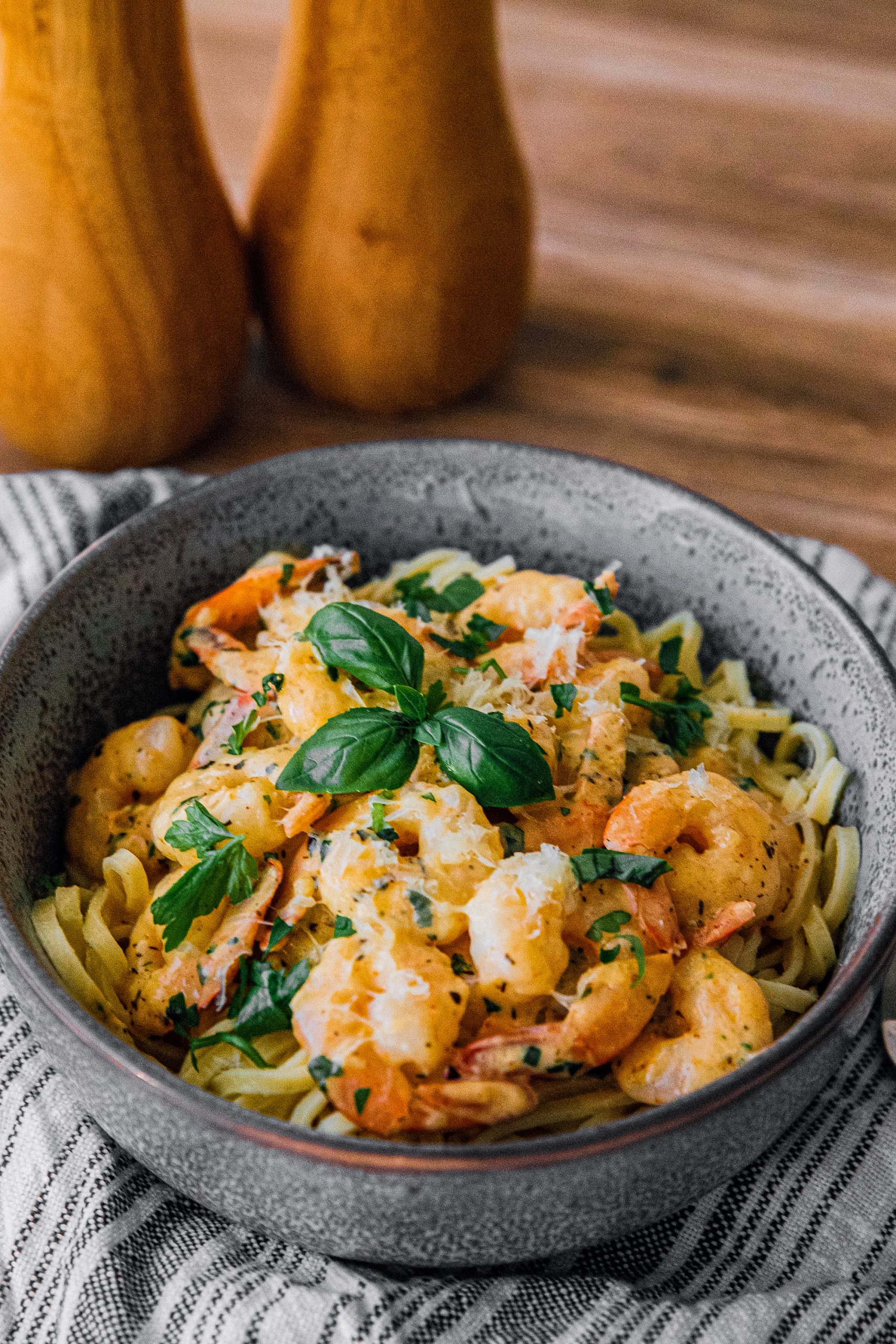 As a take on the Classic Italian dish, this one dish is going to satisfy your craving for seafood easily. Contrary to popular belief, Scampi means tiny Crustacean, it does not mean Spicy dish.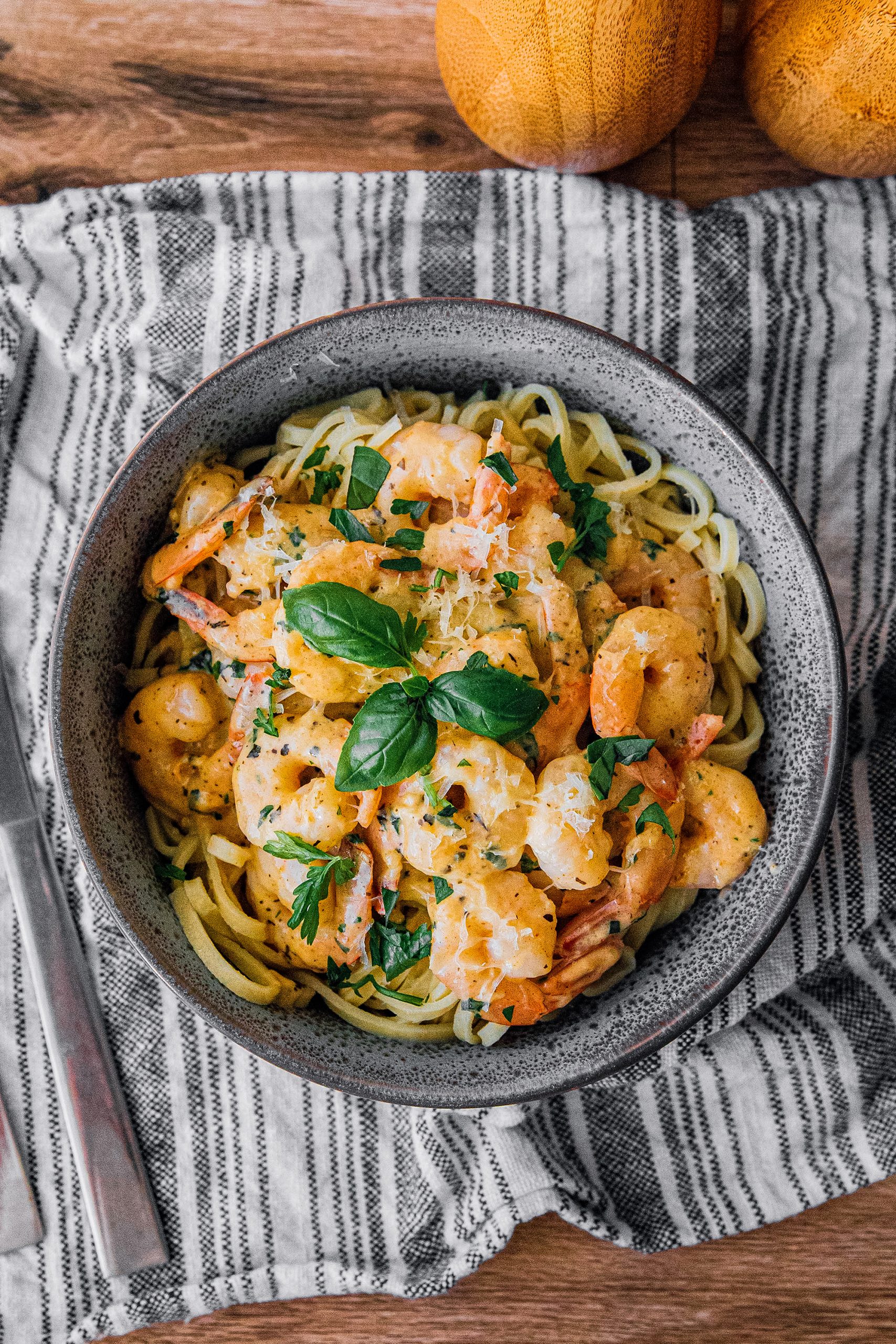 It's easy to make and the whole family will love it.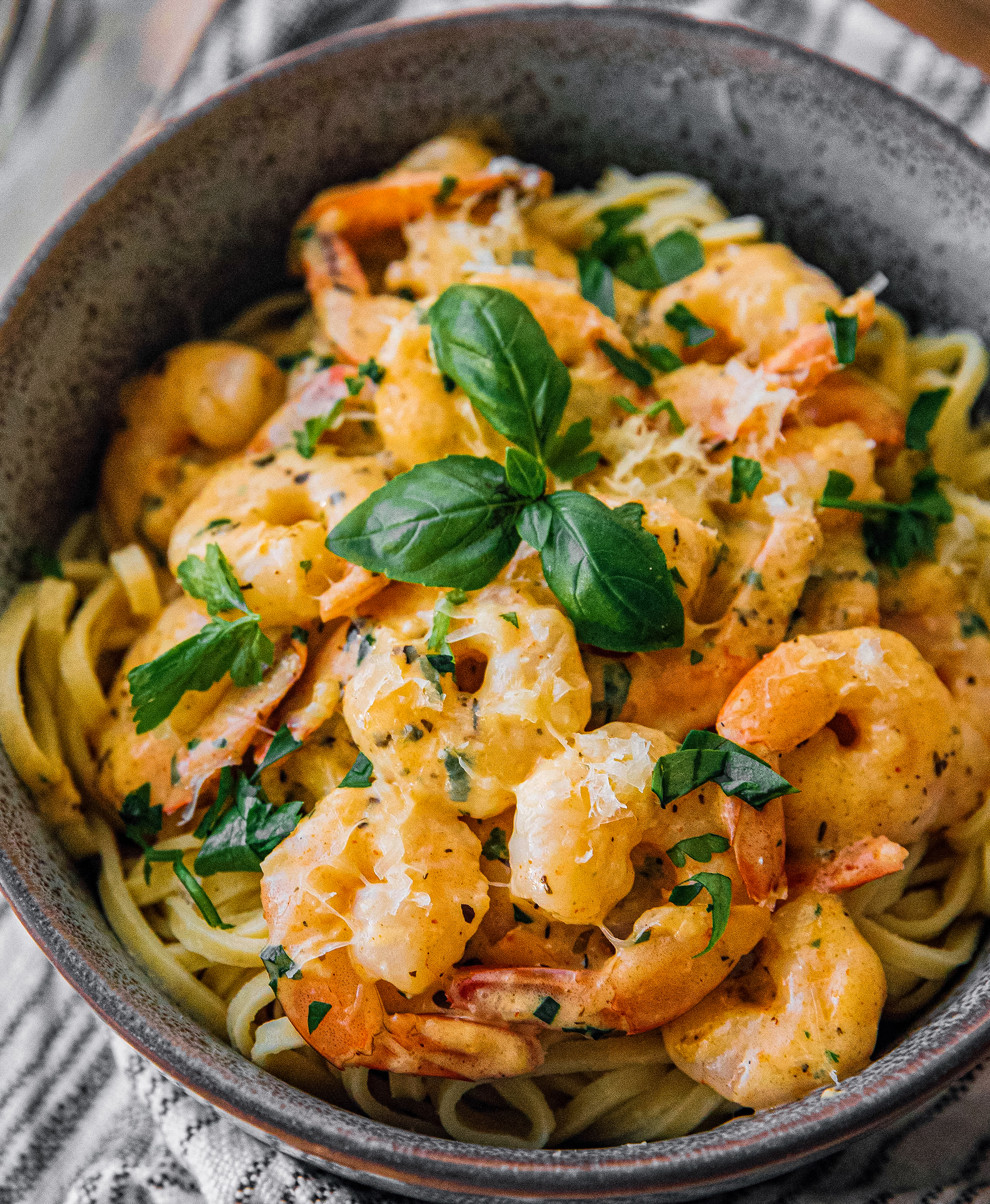 Scroll to bottom for printable recipe card.
Why Try This Cajun shrimp scampi recipe
This Cajun shrimp scampi recipe is a delicious twist on the classic Italian dish. The Cajun seasoning adds a spicy kick to the dish, while the heavy cream and Parmesan cheese give it a creamy, rich texture.
What is Shrimp Scampi?
Shrimp Scampi most often refers to shrimp that is sauteed in garlic, butter and white wine. It is then served over Pasta.
Are there any tips for making this dish?
I would say to be very careful to not overcook the Shrimp. You can also use different types of Pasta, Angel Hair, linguine are two of my favorites.
Is the Cajun Shrimp Scampi really spicy?
It depends on what you think Spicy is. The Shrimp is seasoned with Cajun Spices, this makes them bold and slightly spicy. Different Cajun Seasonings do taste differently, some may have more of the cayenne pepper and some have less. The amount of seasoning you use will depend on how you prefer the Shrimp, it could be mild or it could be bold.
What should I serve with shrimp scampi?
Shrimp scampi is often served over pasta, but it can also be served with rice or crusty bread to soak up the sauce. A side salad or roasted vegetables can also be a great accompaniment to the dish.
Our Recipe Developer Says
Don't overcook. Remember that shrimp cook quickly and have an exact point.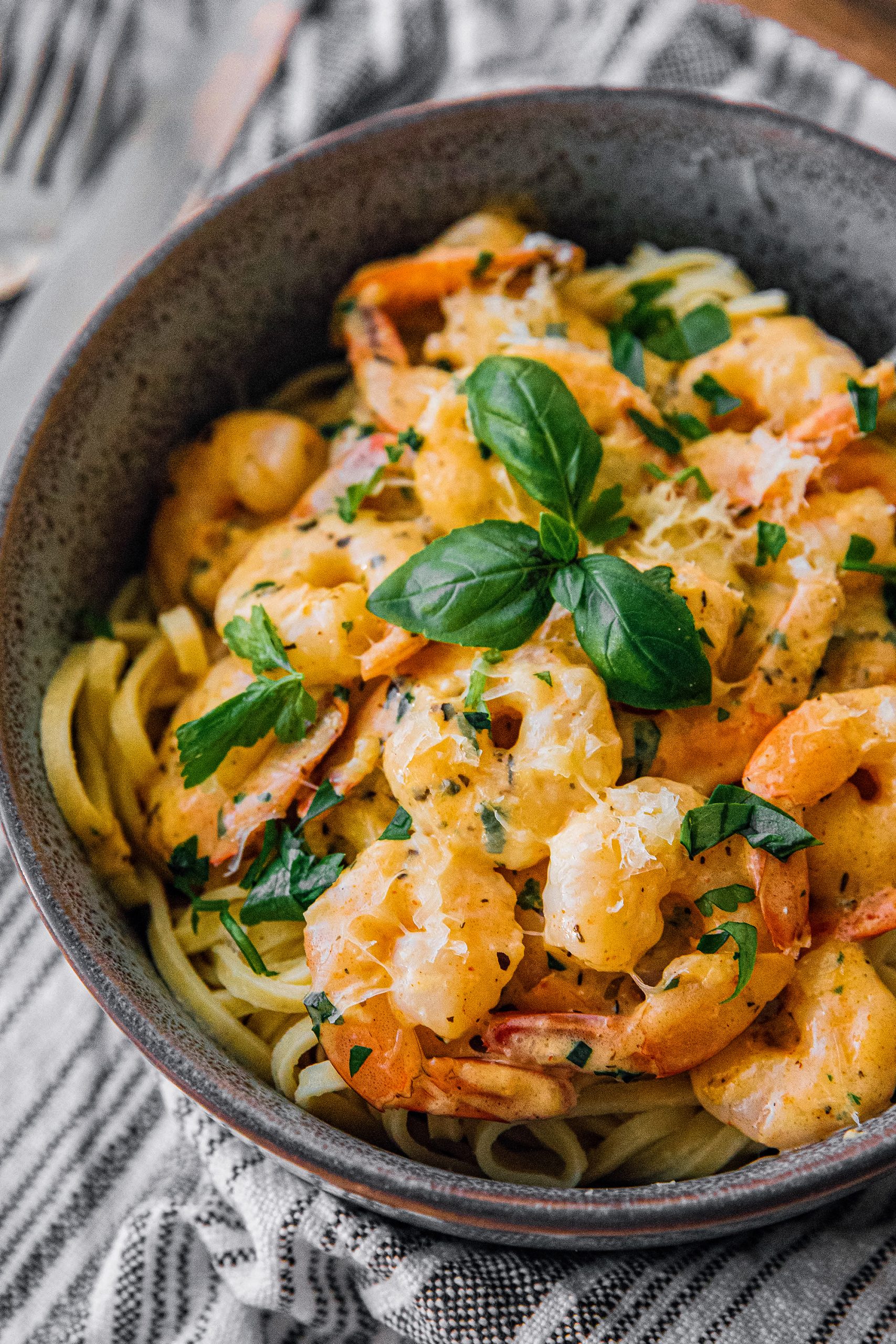 Ingredients for Cajun shrimp scampi:
Shrimps
Pasta
Garlic, minced
Butter
Heavy cream
Parmesan cheese
Basil
Salt and pepper to taste
Flour
Cajun seasoning
Parsley
White wine
Olive oil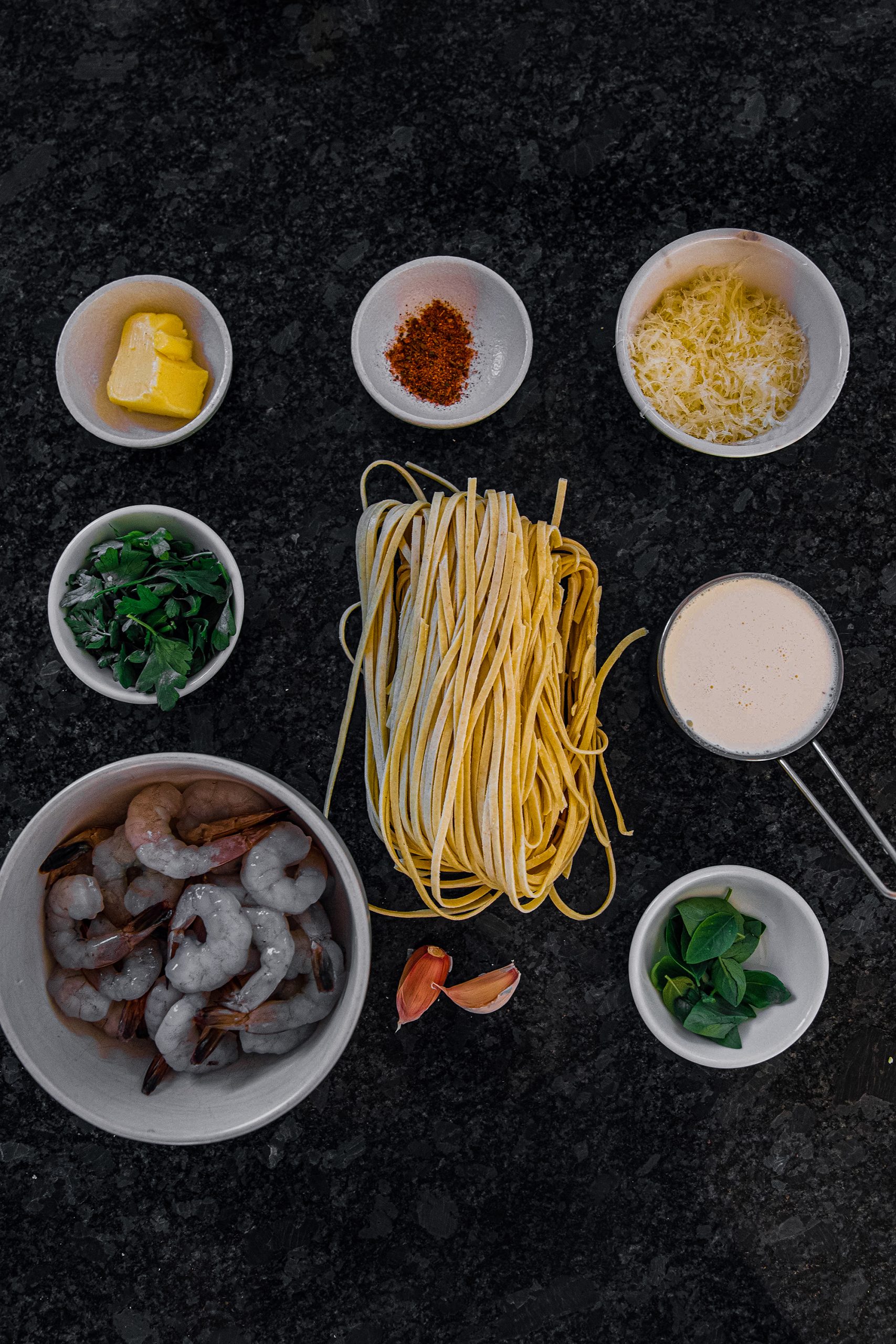 How to make Cajun shrimp scampi:
Step 1. Heat a saucepan on medium-high heat. Add the butter, a drizzle of olive oil, and a dash of white wine, and bring to a boil.
Step 2. Add the garlic and cook for another 2 minutes.
Step 3. Add the shrimps.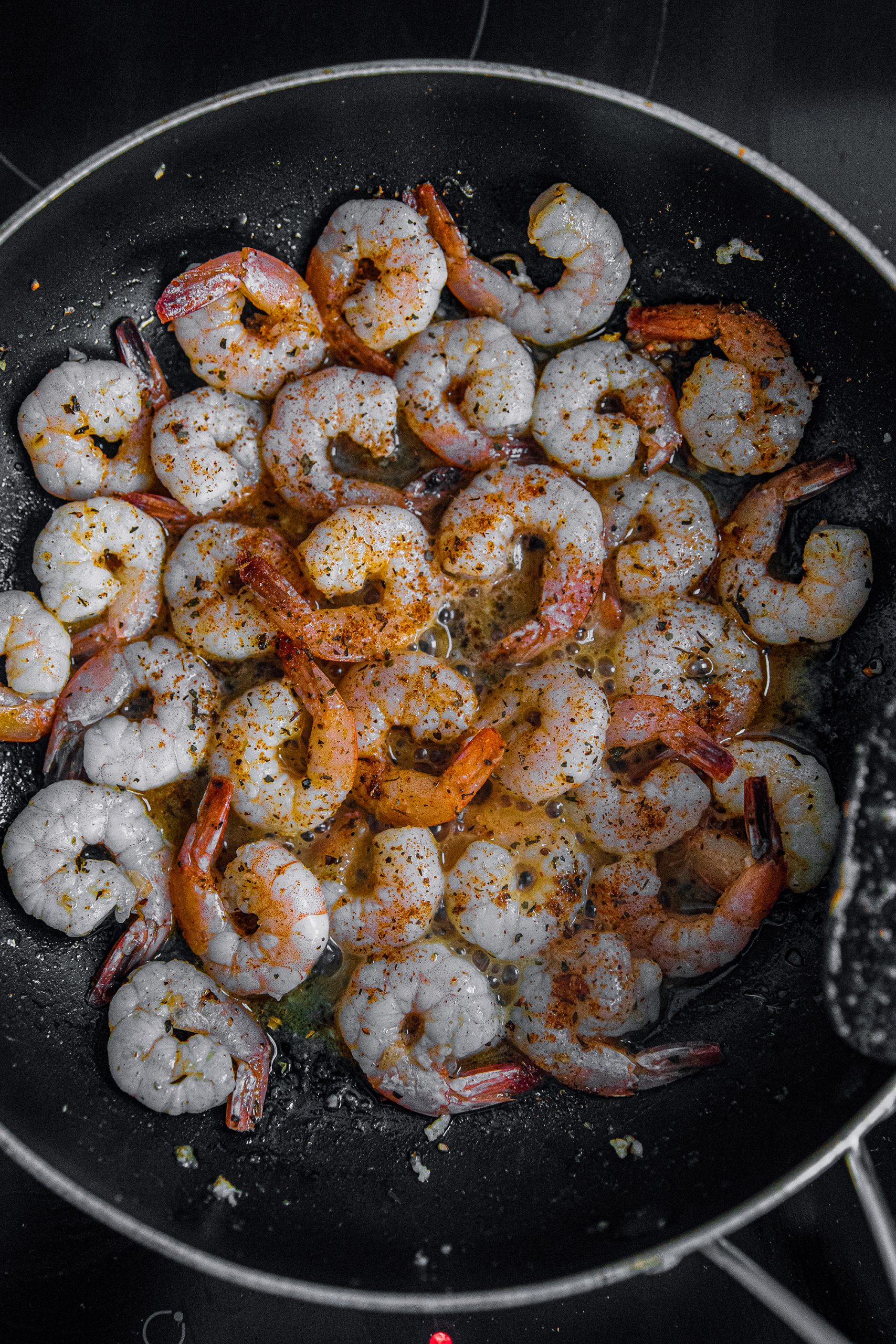 Step 4. Next, season the shrimps with the Cajun seasoning., be generous (to your liking)!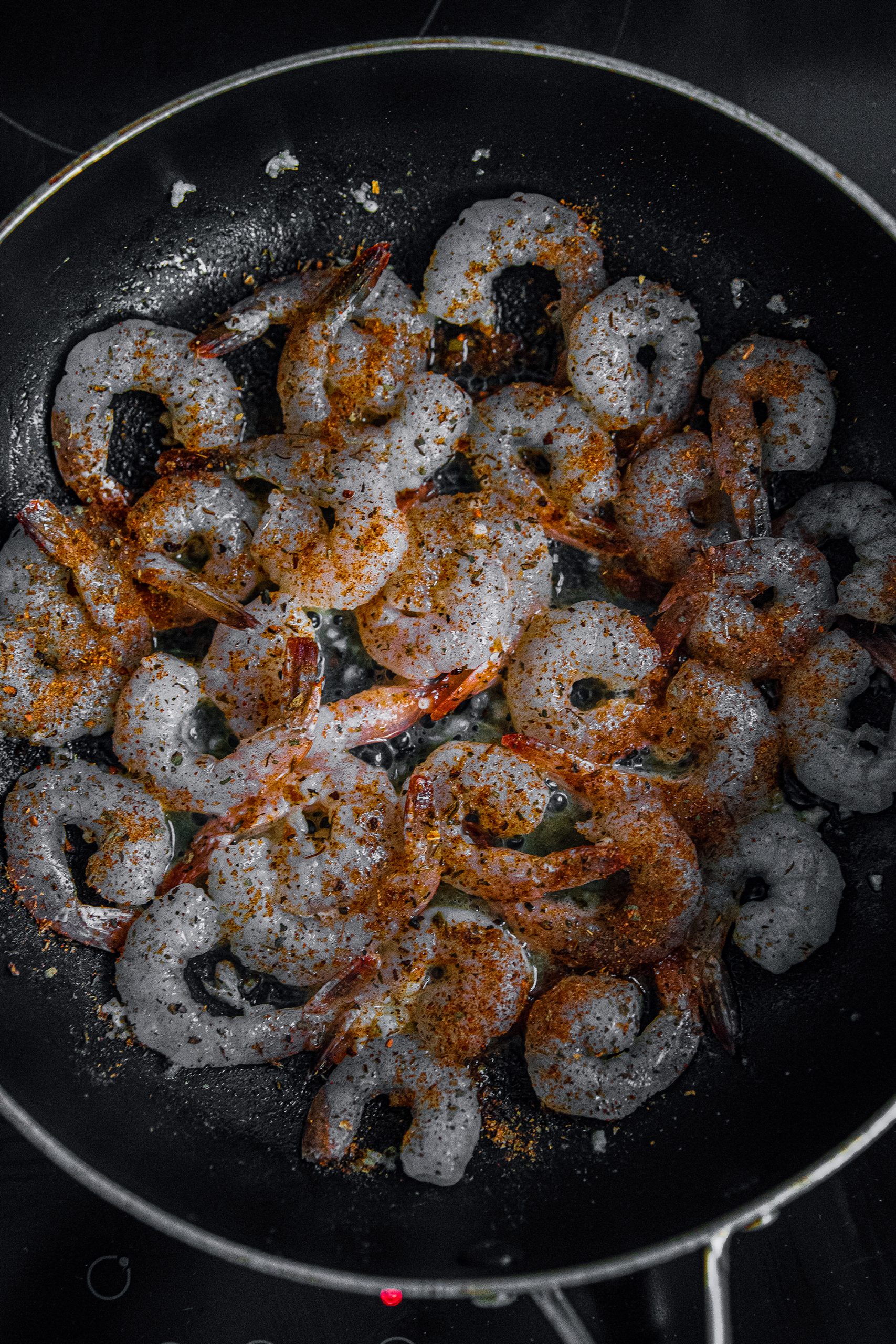 Step 5. When the shrimps are pink on one side, flip them and cook for another minute and remove them from the pan, leaving the liquid.
Step 6. Add the heavy cream, basil, parsley, salt, and pepper.
Step 7. Bring to a boil and whisk in sprinkles of flour until sauce thickens.
Step 8. Lower heat to medium-low and add shrimp again.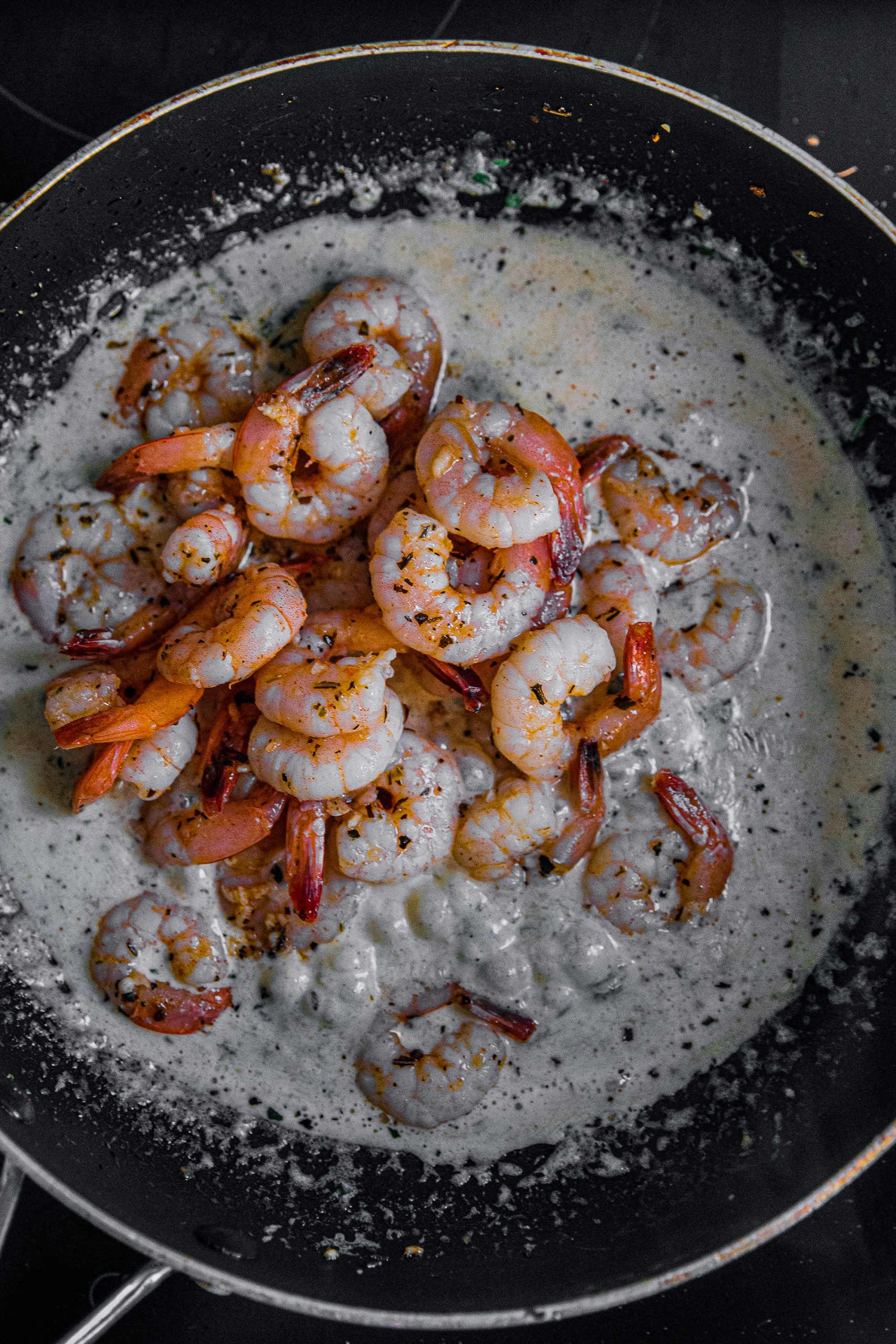 Step 9. Toss shrimp to coat with sauce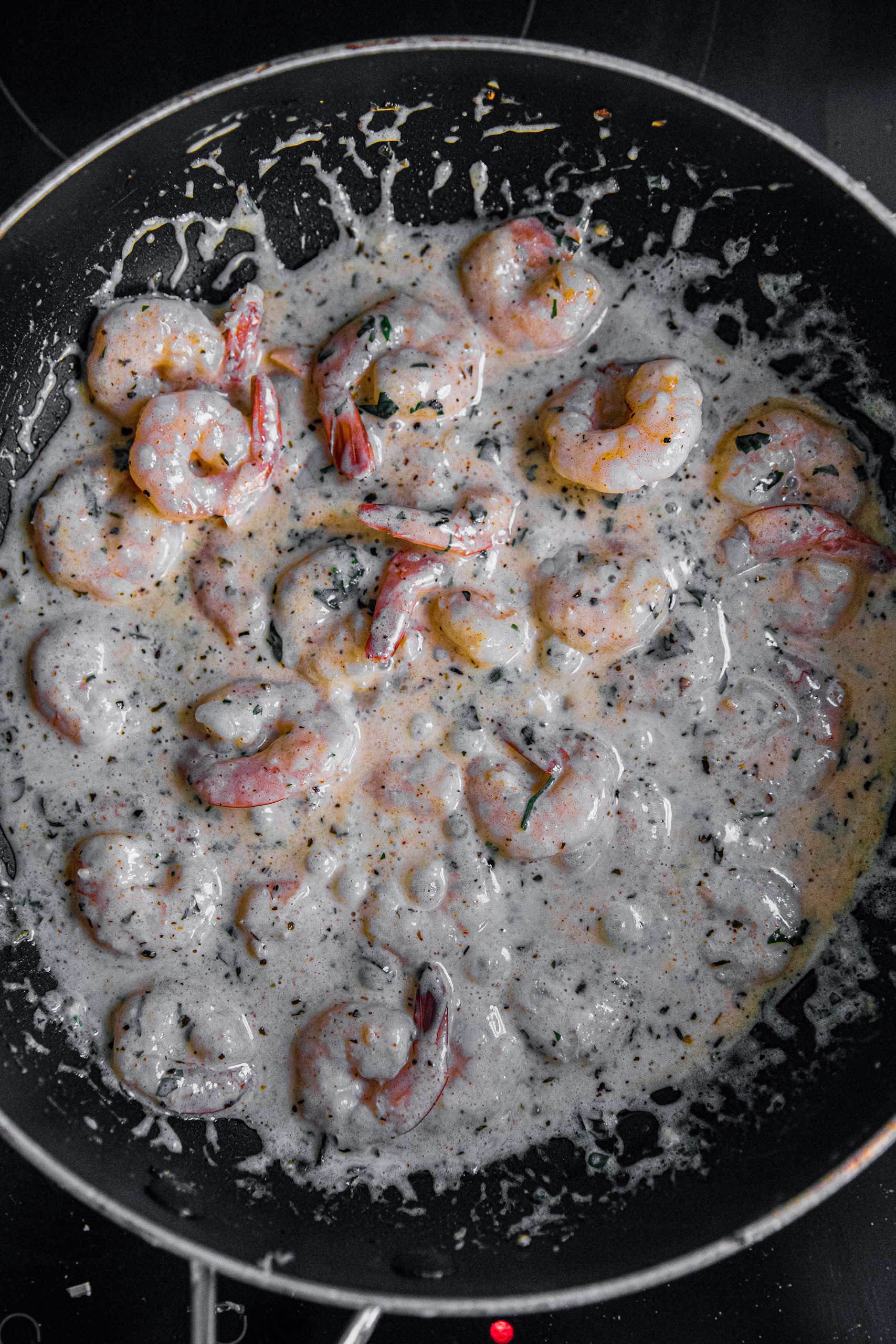 Step 10. serve over pasta. Topping with parmesan cheese! ENJOY!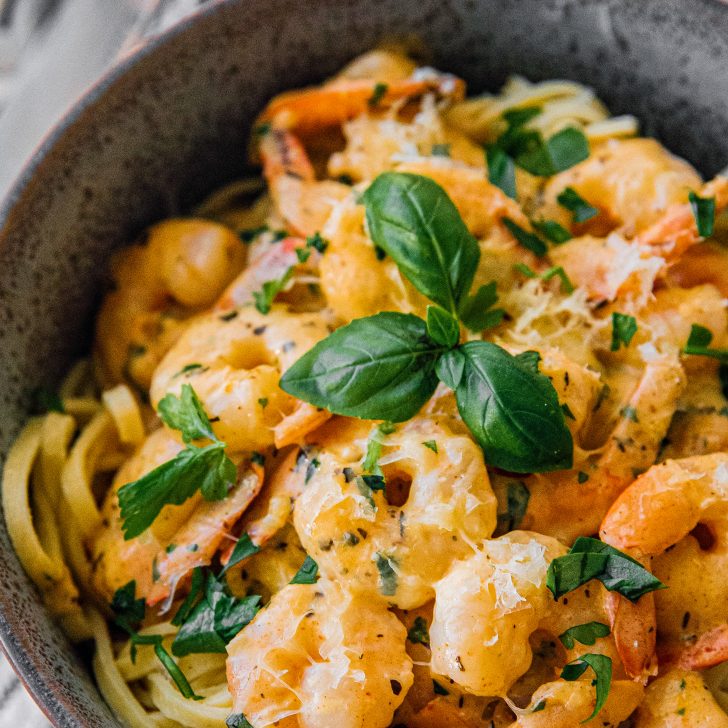 Pin this recipe now to remember it later
Cajun shrimp scampi
Looking for a delicious shrimp recipe? This Cajun shrimp scampi is perfect for you! With a spicy, zesty flavor, this dish will be sure to please. So why not give it a try today?
Ingredients
12

raw shrimps

,

as many as you'd like, I like having a lot in my pasta

1

serving of pasta

,

preferably a linguine
Want to save this recipe? Enter your email below and we'll send the recipe straight to your inbox!
NOTE: By saving this recipe, you agree to join our weekly recipes newsletter.
Instructions
In a saucepan over medium-high heat, add the butter along with the olive oil and white wine. Let it boil.

Pour in the minced garlic and stir until lightly browned.

Add the shrimp and stir for a few minutes. Then, season with Cajun powder to taste.

Once the shrimp are browned on one side, flip them over and cook for a few more minutes then remove from the pan. Conserve the liquid.

To the leftover liquid, add the heavy cream along with the basil, salt, pepper, and parsley. Cook over low heat for a few minutes and add the shrimp again.

When you notice that the mixture is thickening, turn off the heat and serve along with the pasta.

You'll have an exquisite dish to enjoy!
Nutrition
Serving:
1
g
|
Calories:
400
kcal
|
Carbohydrates:
37
g
|
Protein:
9
g
|
Fat:
21
g
|
Saturated Fat:
11
g
|
Polyunsaturated Fat:
8
g
|
Trans Fat:
1
g
|
Cholesterol:
73
mg
|
Sodium:
1072
mg
|
Fiber:
2
g
|
Sugar:
2
g
Follow me on Pinterest for daily delicious recipes!
PIN FOR LATER 🙂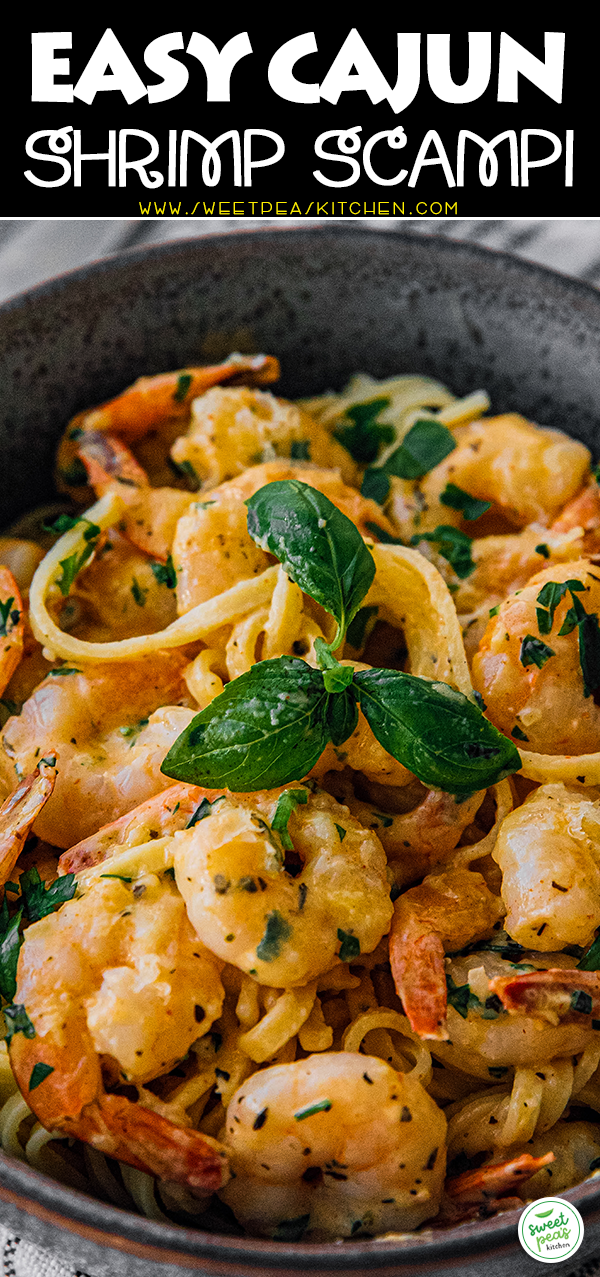 How do I store the Cajun Shrimp Scampi?
Once the dish is cooled to room temperature, it can be placed into an airtight container. The Shrimp can then be stored in the refrigerator for 3 days.
Can I freeze Cajun Shrimp Scampi?
The Cajun Shrimp Scampi can be stored in the freezer for up to 3 months. Thaw the Cajun Shrimp Scampi overnight in the refrigerator.
How do I reheat this Cajun Shrimp Scampi?
The Cajun Shrimp Scampi can be placed in a saucepan and reheated over low-medium heat. You could also reheat in short time increments in the microwave. If you cook Shrimp too long it will get tough and chewy and does not taste as good.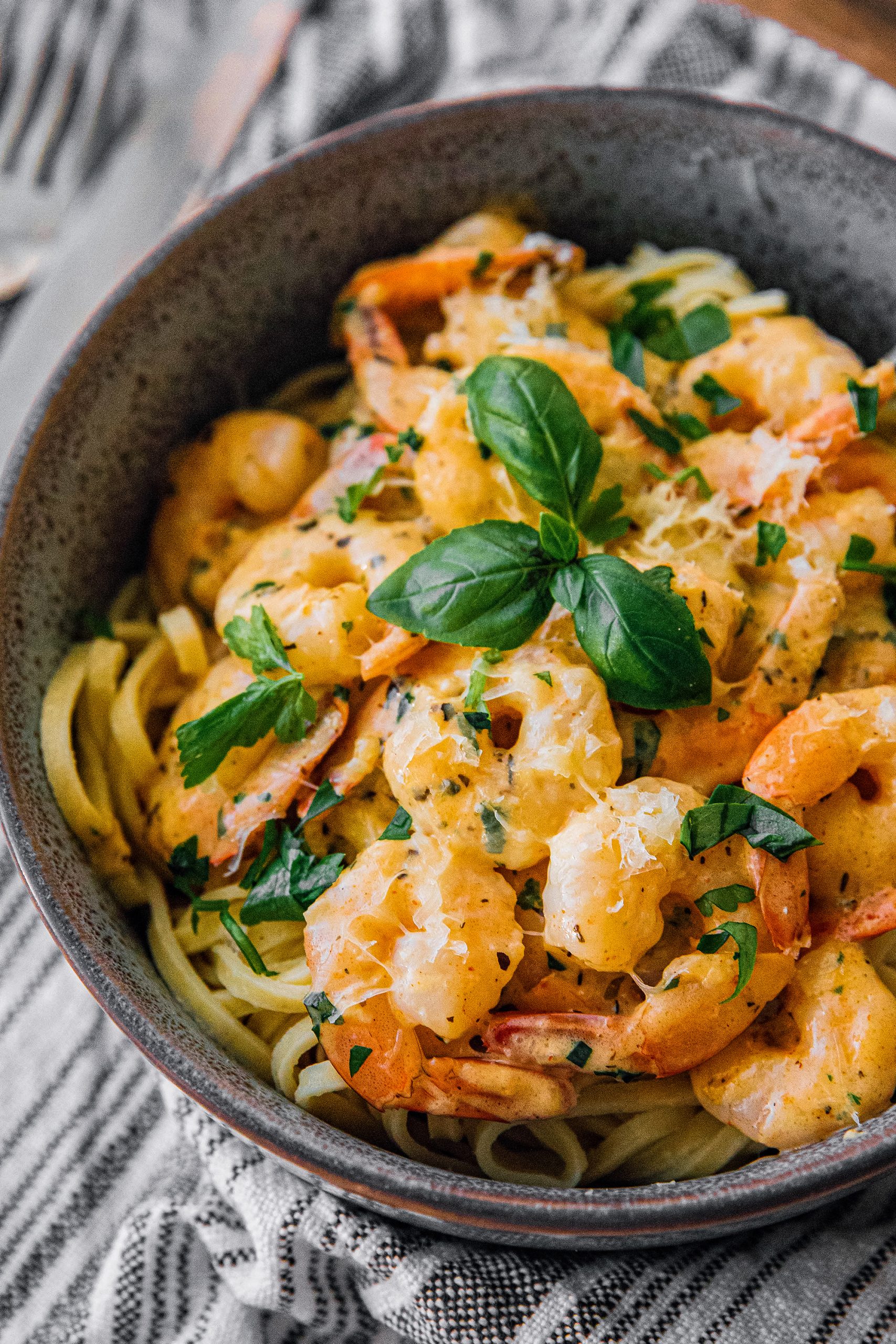 More shrimp recipes?
Lemon Butter Baked Shrimp – Easy to prepare and absolutely delicious!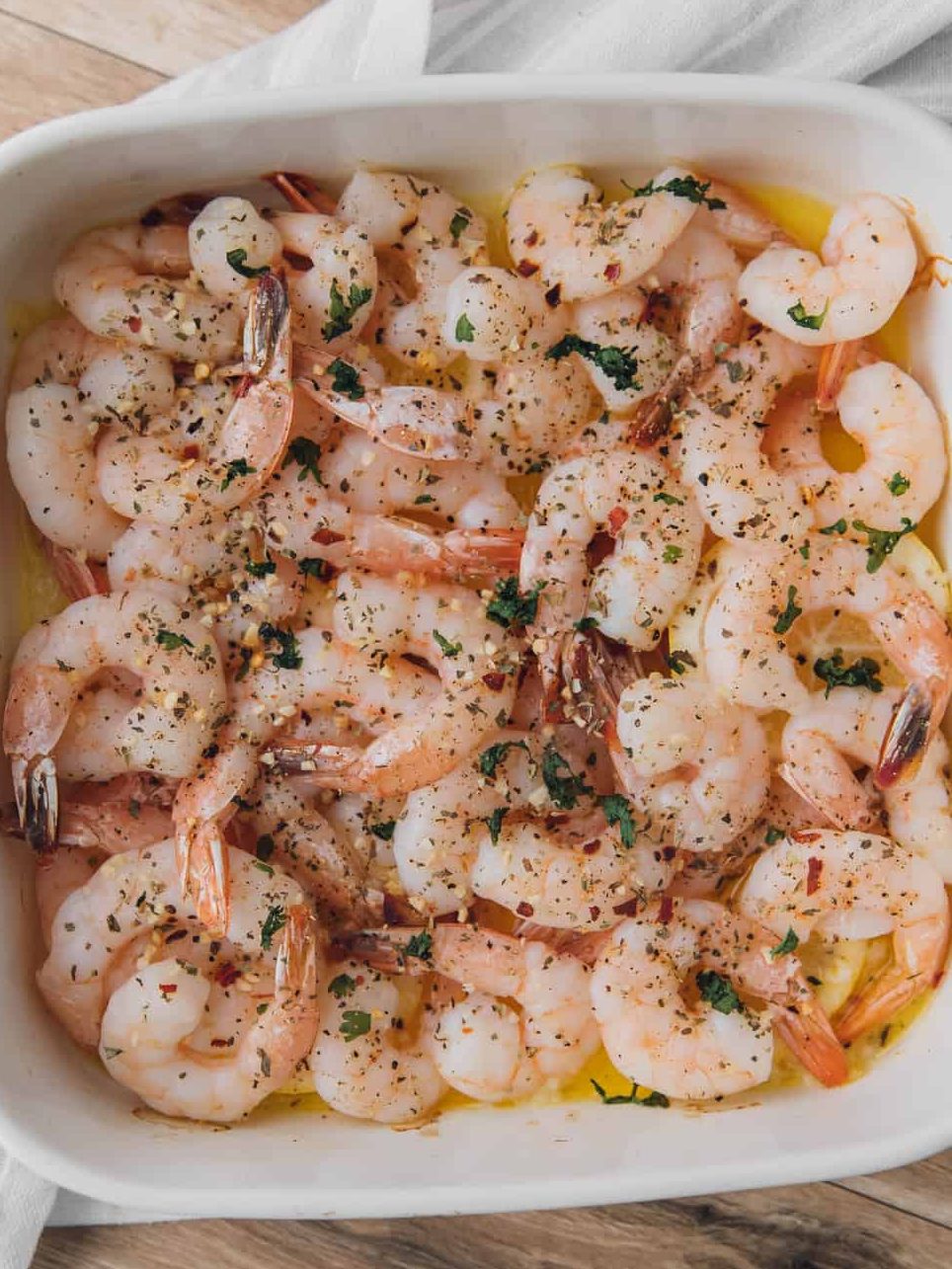 Fried Rice with Shrimp – If you want to know the best flavor of the ocean at home, we bring you this Fried Rice with Shrimp recipe that will become your favorite.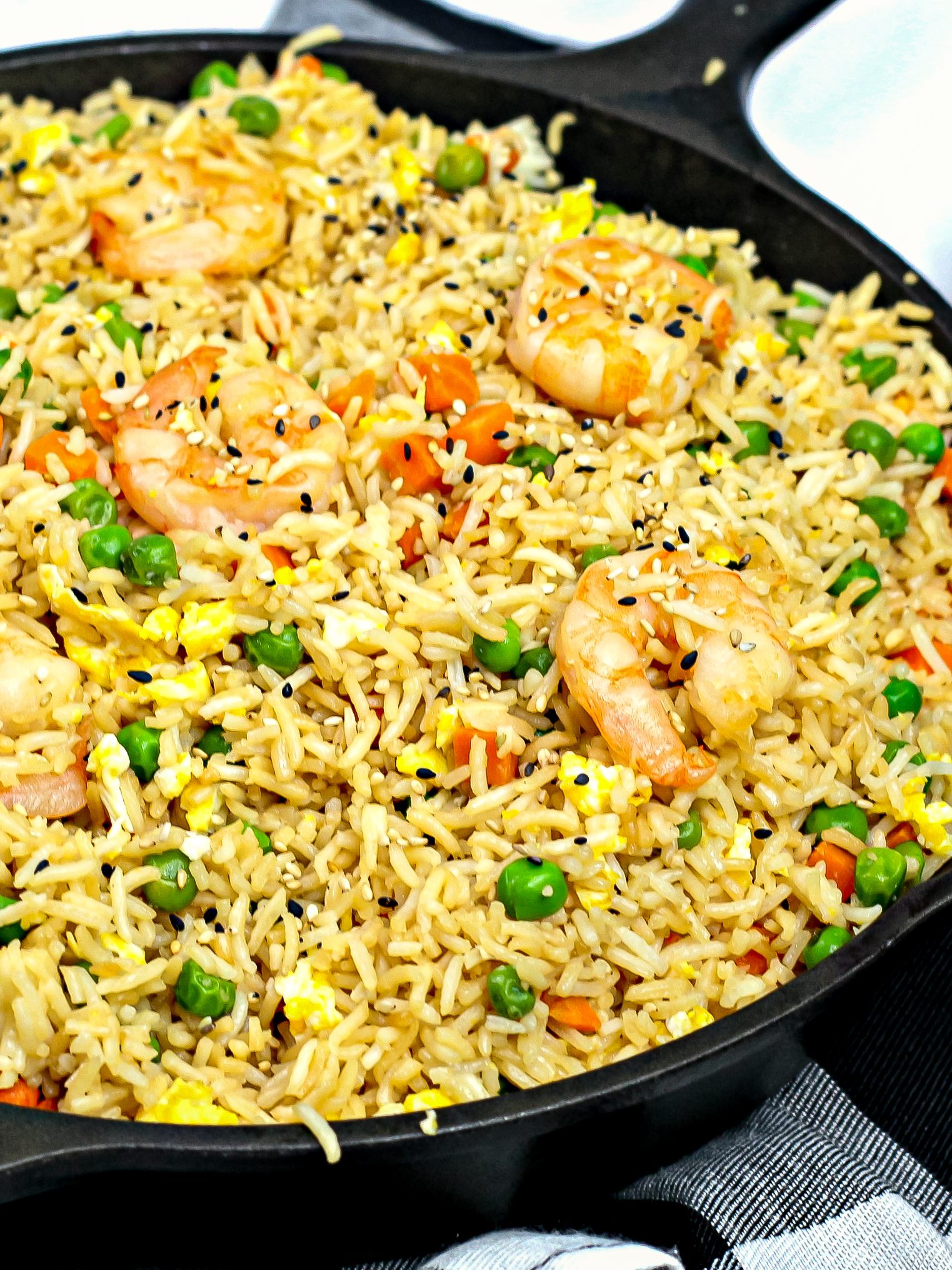 Corn and Shrimp Fritters – This Corn and Shrimp Fritters recipe is a savory, spicy treat that will have your taste buds dancing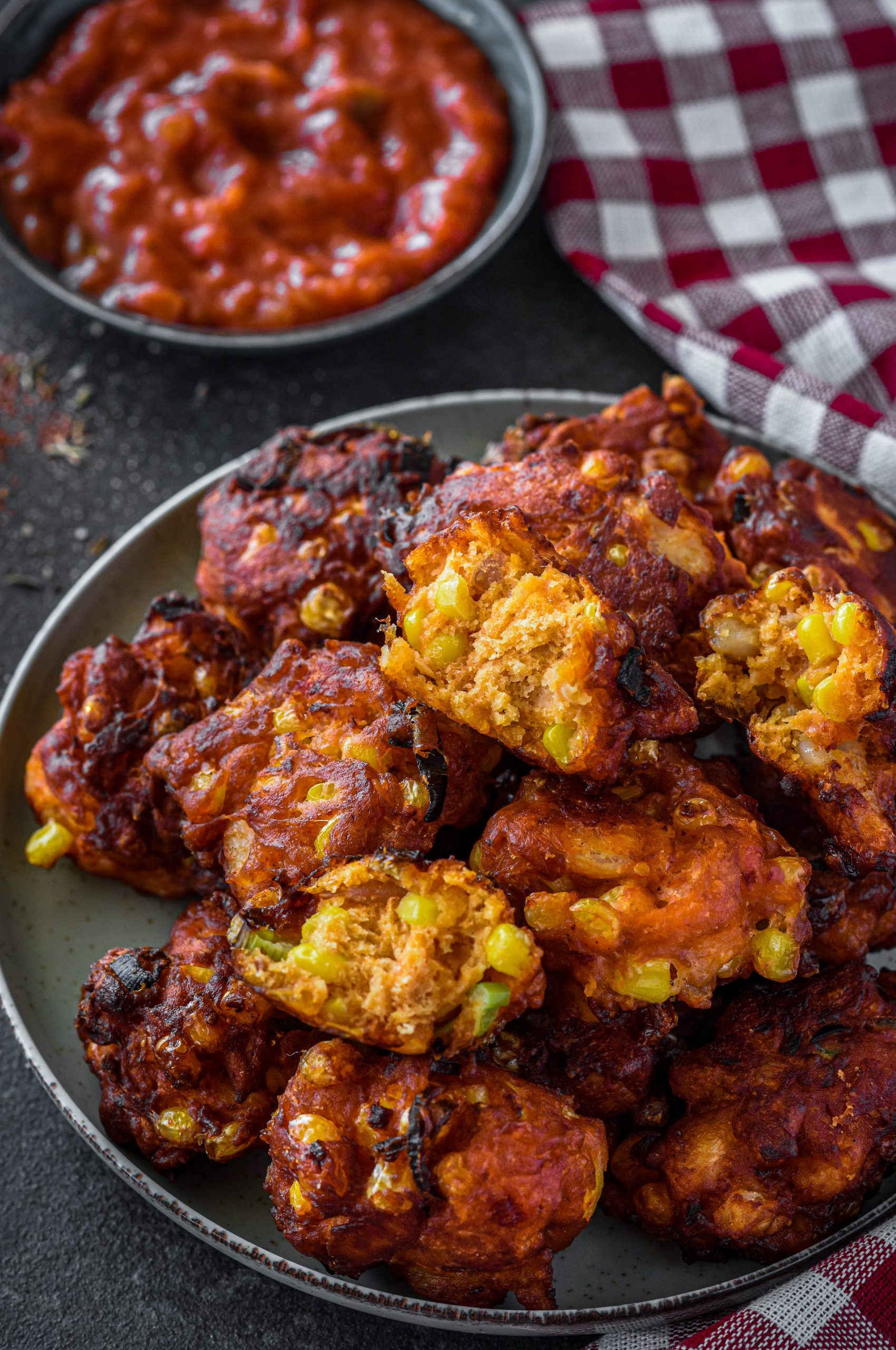 Get new recipes weekly plus our FREE ebook!