Looking for a delicious shrimp recipe? This Cajun shrimp scampi is perfect for you! With a spicy, zesty flavor, this dish will be sure to please. So why not give it a try today?
This Cajun shrimp scampi is a delicious and easy shrimp dish to make. This recipe features succulent shrimp in a garlic butter sauce with hints of smoky cajun seasoning. Serve over pasta or rice for a hearty and filling meal.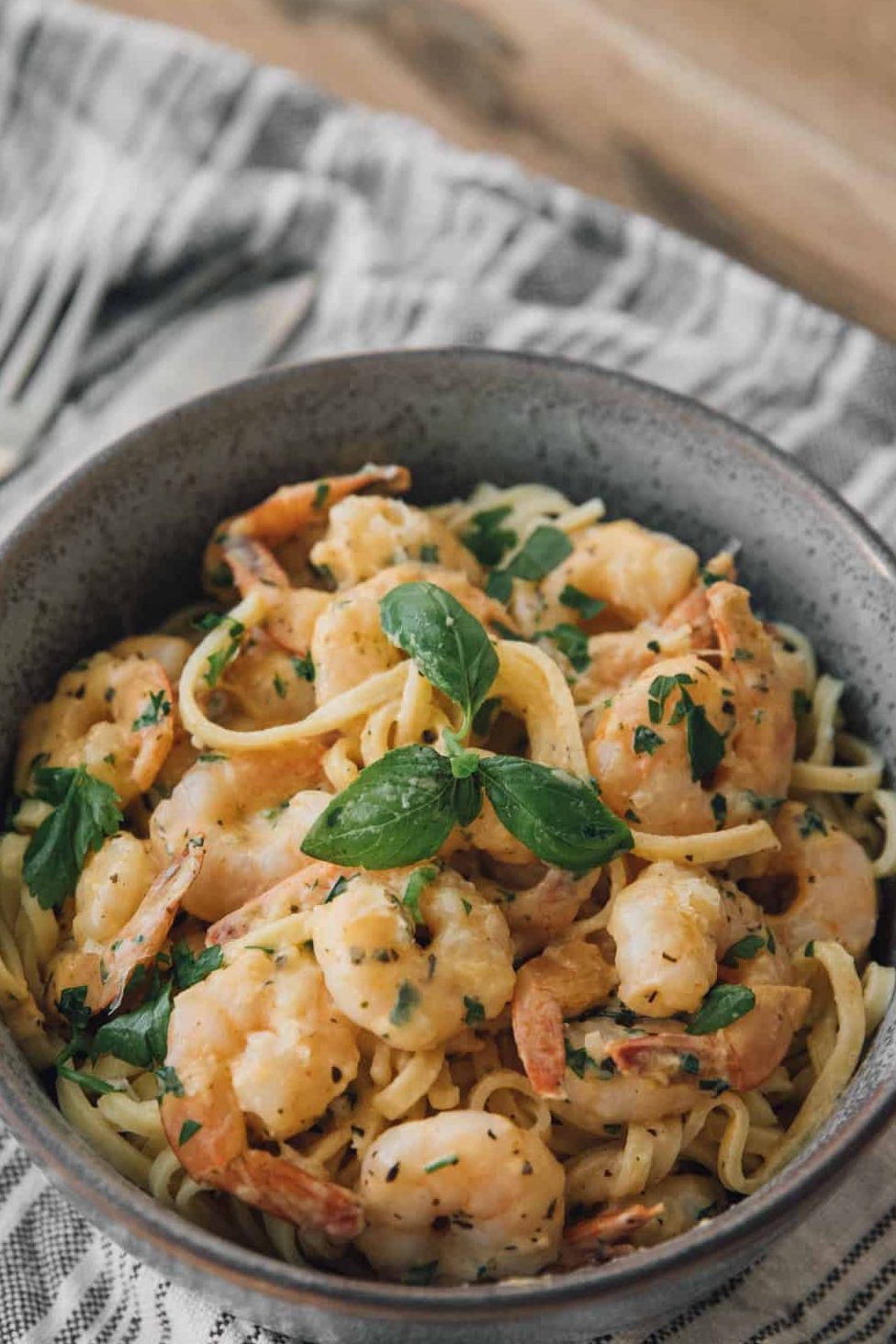 This Cajun shrimp scampi is easy to follow and can be made with ingredients you likely have on hand. Serve it over some linguine for a delicious and impressive meal that will have everyone asking for the recipe!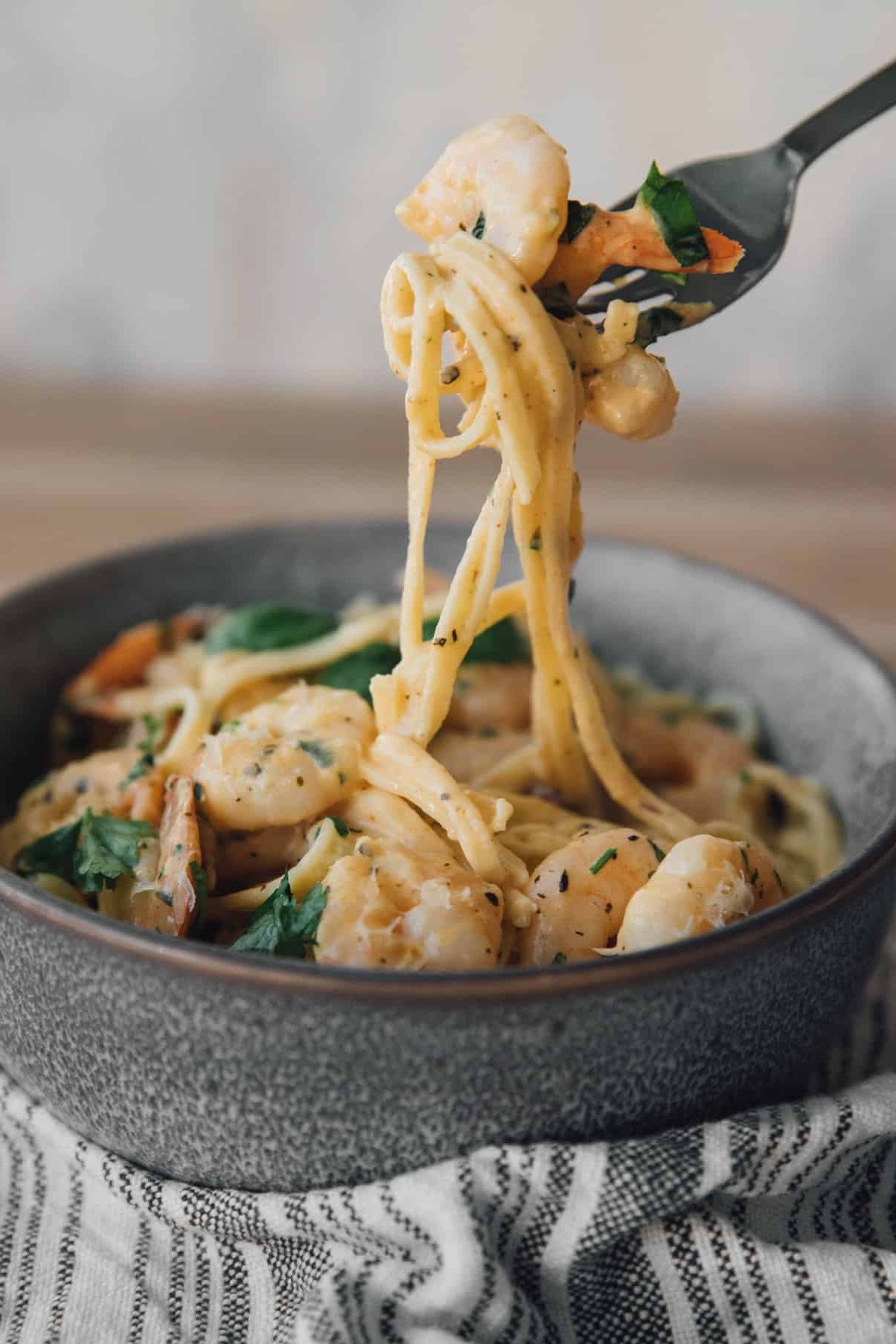 Cajun shrimp scampi is a delicious and easy dish to make. It's perfect for a quick weeknight meal, or as an appetizer for your next party, and promises to fulfill your seafood cravings!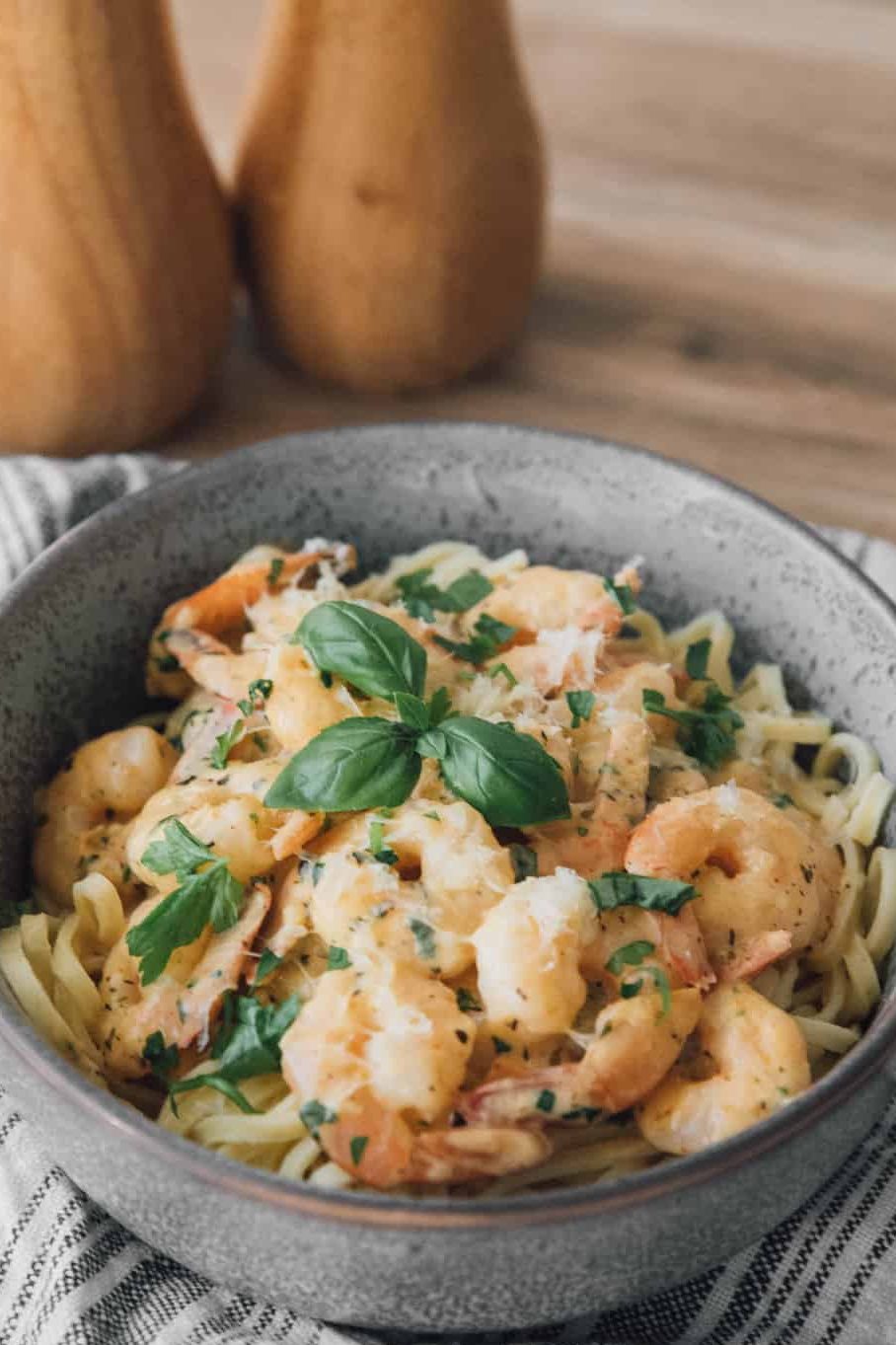 What is cajun scampi?
Cajun shrimp scampi is a dish made with shrimp, butter, garlic, and herbs. The dish is usually served over pasta or rice. Cajun shrimp scampi is a popular dish in Louisiana, where it is considered a classic cajun dish.
Why do they call shrimp scampi?
Shrimp scampi is a type of seafood dish that typically consists of shrimp that has been cooked in garlic, butter, and lemon juice. The dish takes its name from the Italian word scampi, which refers to both the lobster-like crustacean also known as North Atlantic shrimp, and the sauce in which it is cooked.
What does cajun shrimp taste like?
Cajun shrimp is generally spicy, with a kick of cayenne pepper or other hot spices. This makes it a perfect fit for dishes like shrimp scampi, where the shrimp's delicate flavor can shine through.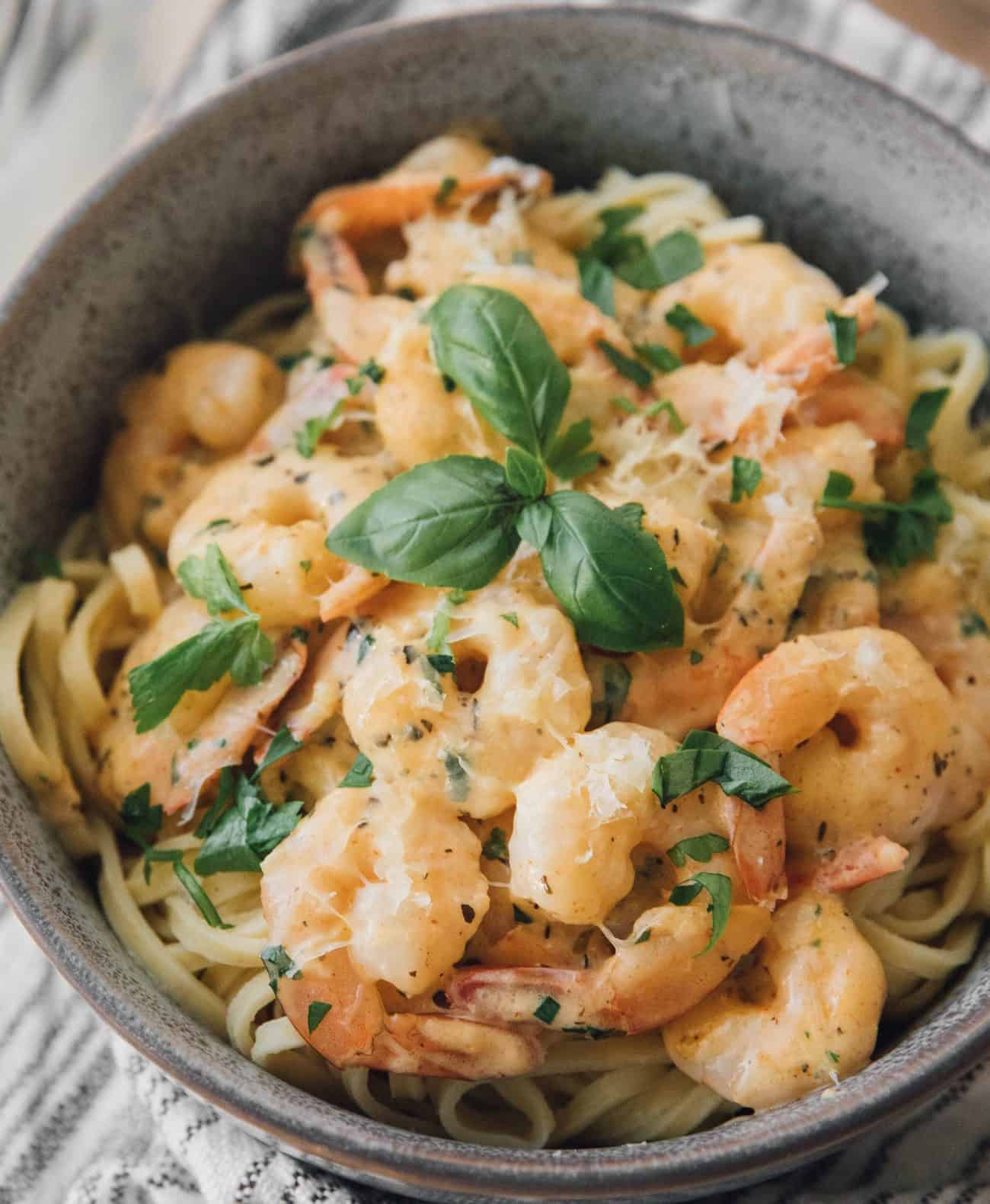 Are shrimp and scampi the same thing?
shrimp and scampi are not the same things. Shrimp is a type of seafood that comes from salt water, while scampi is a type of lobster. However, shrimp scampi is a dish made with shrimp and butter or olive oil. It's usually served over pasta or rice.
Tips to Make the Best Cajun Shrimp Scampi:
Tip 1. Shrimp are very delicate. They should be as fresh as possible, preferably just bought. If you have some in your fridge, don't take them out before you are going to use them.
Tip 3. The heavy cream should be fresh and preferably just opened to ensure its good taste.
Tip 4. For these types of dishes, the best pasta will be the linguine type.
Tip 5. Choose a suitable quantity of shrimp. Therefore, the pasta has a good amount of shrimp and flavor.
Our Recipe Developer Says
Don't overcook. Remember that shrimp cook quickly and have an exact point.
Ingredients for Cajun shrimp scampi: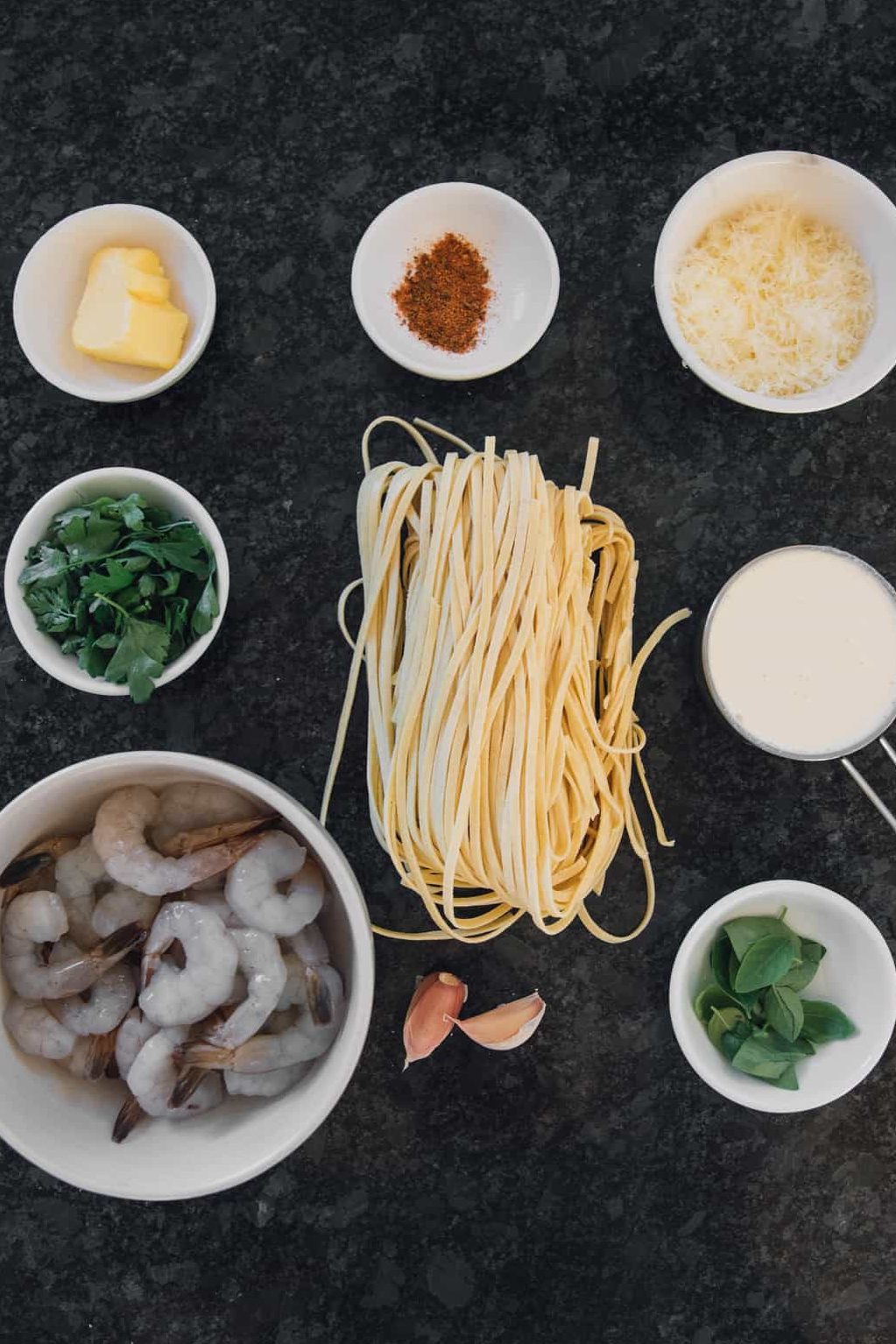 Shrimps
Pasta
Garlic, minced
Butter
Heavy cream
Parmesan cheese
Basil
Salt and pepper to taste
Flour
Cajun seasoning
Parsley
White wine
Olive oil
How to make Cajun shrimp scampi:
Step 1. Heat a saucepan on medium-high heat. Add the butter, a drizzle of olive oil, and a dash of white wine, and bring to a boil.
Step 2. Add the garlic and cook for another 2 minutes.
Step 3. Add the shrimps.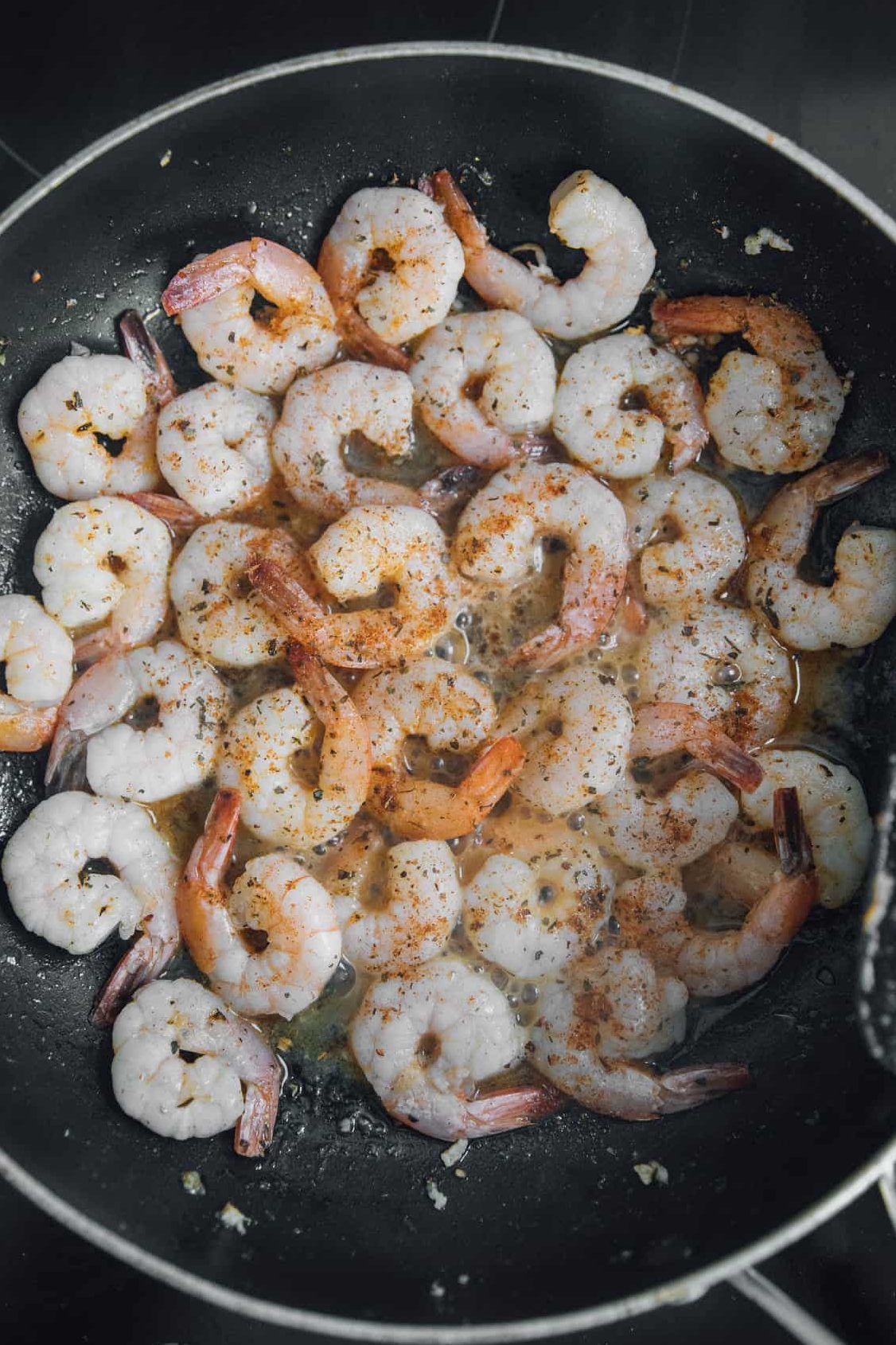 Step 4. Next, season the shrimps with the Cajun seasoning., be generous (to your liking)!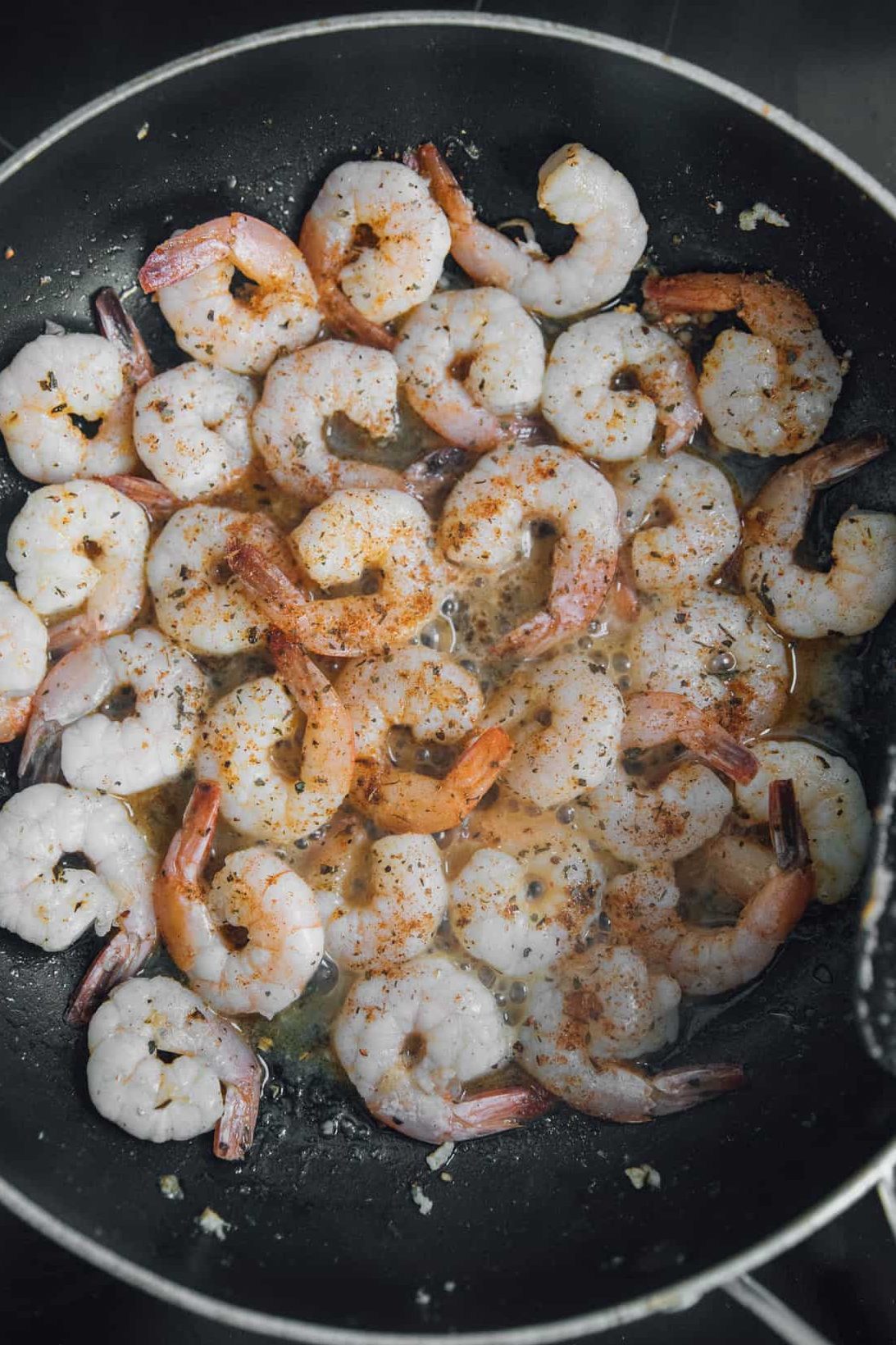 Step 5. When the shrimps are pink on one side, flip them and cook for another minute and remove them from the pan, leaving the liquid.
Step 6. Add the heavy cream, basil, parsley, salt, and pepper.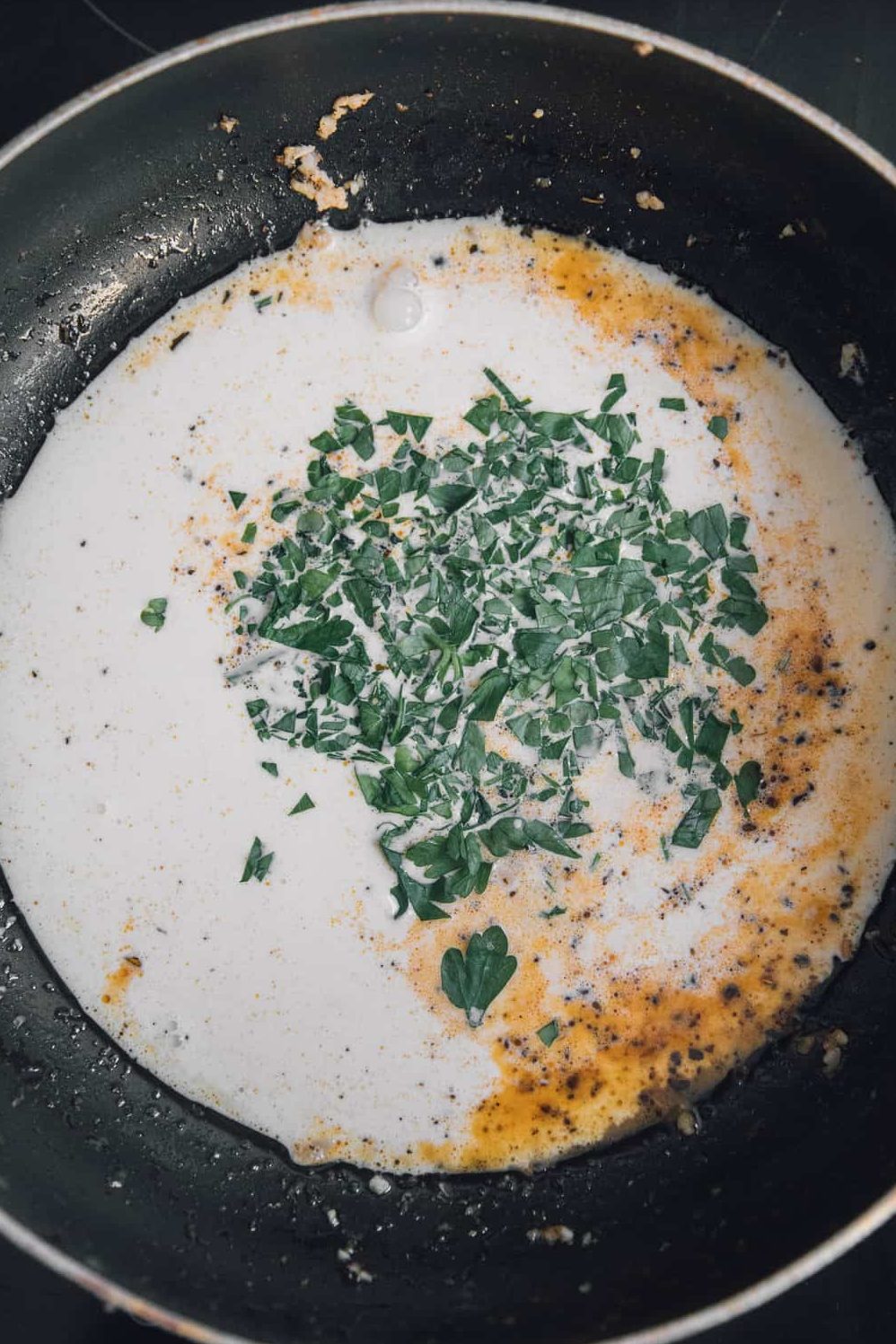 Step 7. Bring to a boil and whisk in sprinkles of flour until sauce thickens.
Step 8. Lower heat to medium-low and add shrimp again.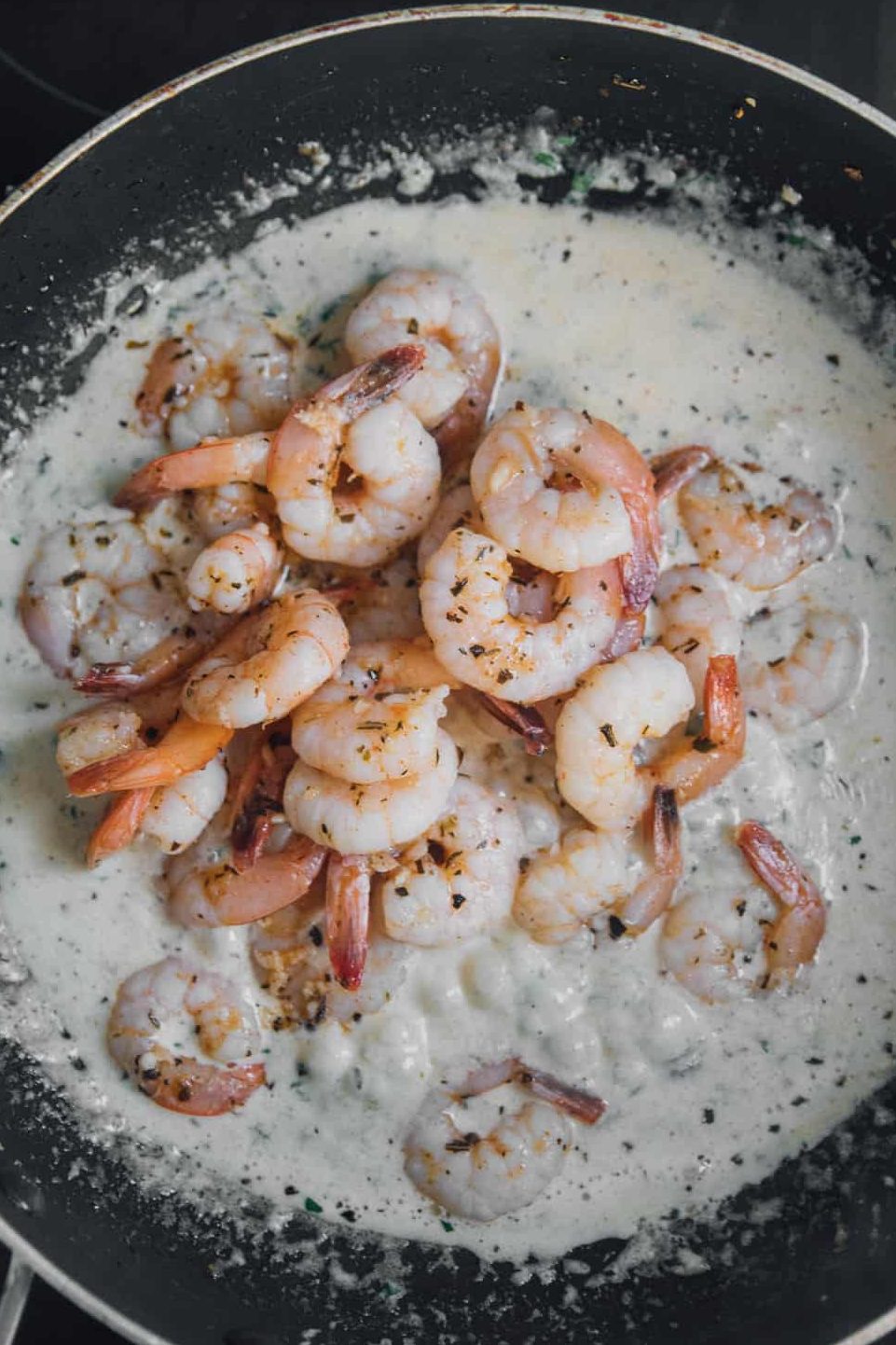 Step 9. Toss shrimp to coat with sauce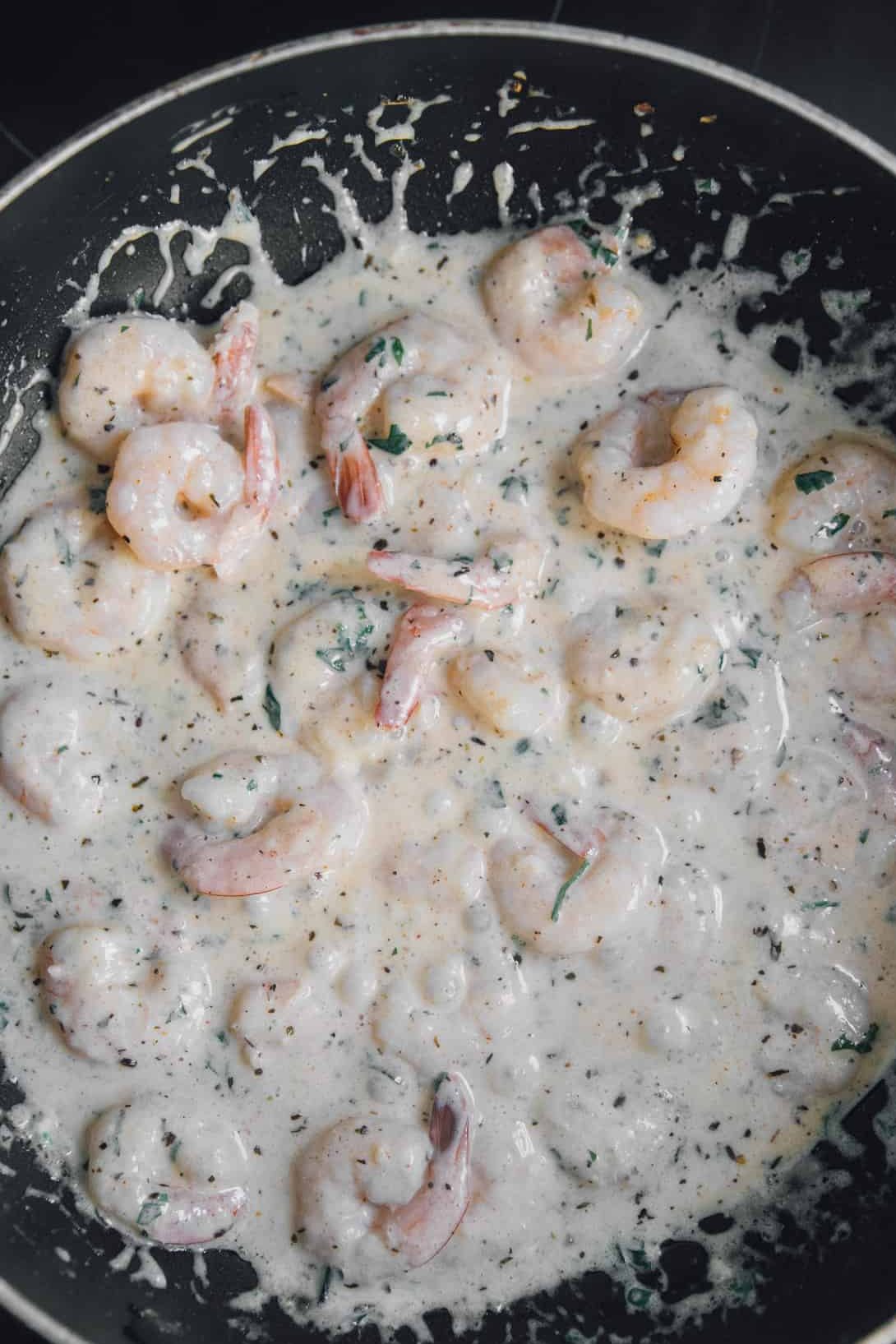 Step 10. serve over pasta. Topping with parmesan cheese!
ENJOY!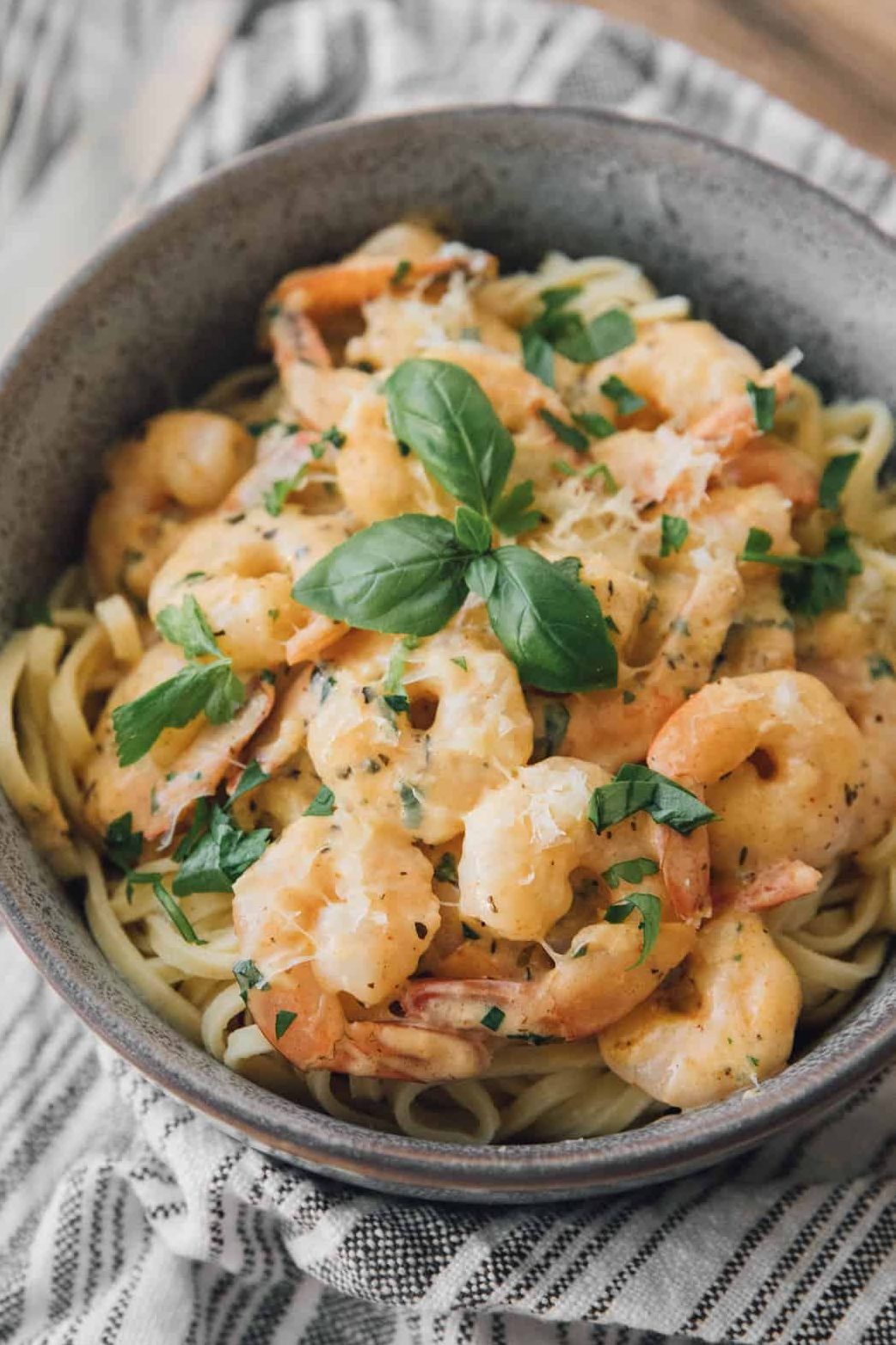 What should I serve with shrimp scampi?
When it comes to shrimp scampi, what should you serve as a side dish? There are plenty of options, but some pairings work better than others.
If you're looking for something light and refreshing, consider serving a simple salad alongside your shrimp scampi. A green salad with a light vinaigrette dressing is a perfect complement to the richness of the shrimp dish. If you're in the mood for something a bit heartier, why not try serving some steamed or roasted vegetables alongside your shrimp? Asparagus, broccoli, and carrots are all great options that will nicely balance out the flavors in the scampi.
If you're really looking to go all-out, though, why not serve some garlic mashed potatoes or rice Pilaf alongside your shrimp scampi? Both of these sides dishes are hearty and flavorful, and they'll perfectly round out your meal.
Can you make it low carb or keto?
Shrimp is a great source of protein, and it's low in carbs and calories. This cajun shrimp scampi recipe is perfect if you're following a keto or low-carb diet. It's also gluten-free, dairy-free, and Whole30 compliant.
To make this recipe low-carb or keto-friendly, simply omit the rice or noodles. You can also use low-carb pasta or cauliflower rice instead.
How long you can store this scampi?
Shrimp scampi is a dish that is typically made with shrimp, butter, garlic, and white wine. It is a very simple dish to make, and it can be stored in the refrigerator for up to two days. If you are freezing it, it will last in the freezer for up to six months.
Which is the best white wine to cook with?
There are a variety of white wines that can be used when cooking with shrimp. However, not all wines are created equal. Some white wines are better for cooking than others. The best white wine to cook with shrimp is dry white wine.
Dry white wines have a higher acidity than sweet white wines. This makes them better for cooking because they have a more robust flavor that can stand up to the heat. Additionally, dry white wines have a lower alcohol content than sweet white wines, which means they won't burn off as quickly when added to a hot dish.
Some of the best dry white wines to cook with shrimp include Sauvignon Blanc, Pinot Grigio, and Chardonnay. These wines have a fruity flavor that pairs well with the seafood flavor of shrimp. They also have a light and refreshing taste that will complement the spice in cajun shrimp recipes.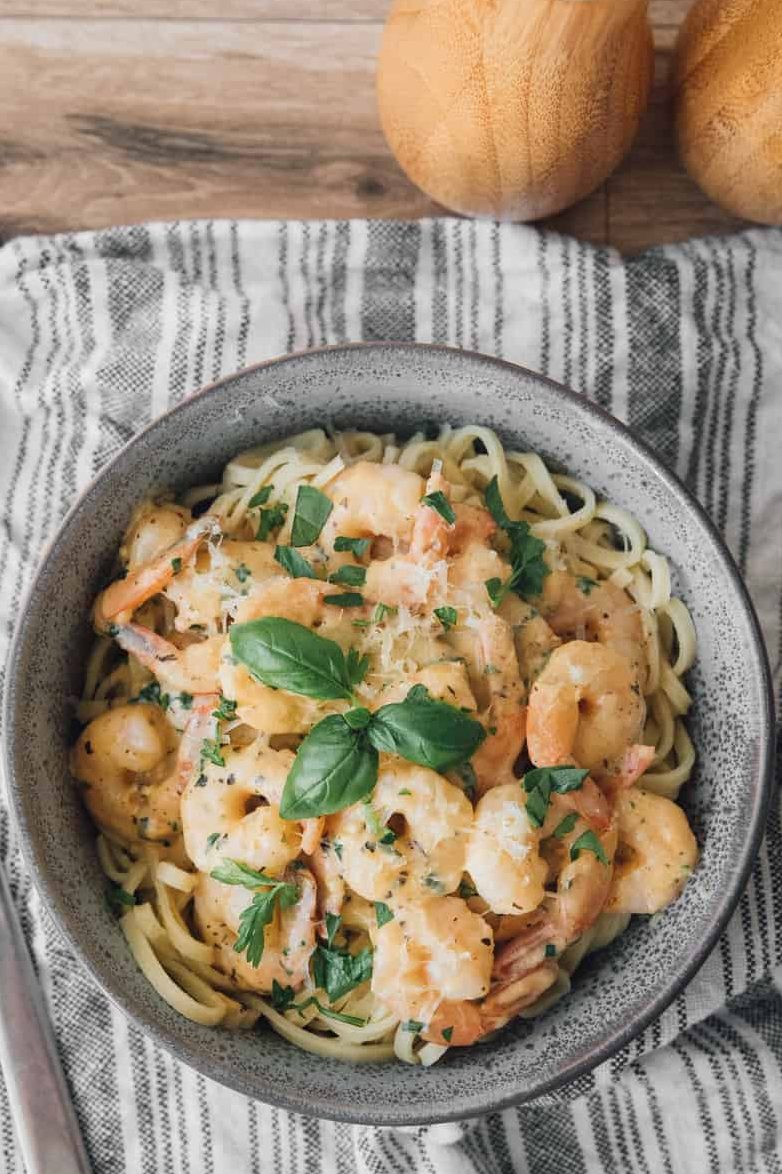 If you loved our Cajun shrimp scampi recipe, you will also love our other recipes! Follow us on Pinterest, Youtube, Facebook, and Twitter!
Pin this recipe now to remember it later
Cajun shrimp scampi
Looking for a delicious shrimp recipe? This Cajun shrimp scampi is perfect for you! With a spicy, zesty flavor, this dish will be sure to please. So why not give it a try today?
Ingredients
12

raw shrimps

,

as many as you'd like, I like having a lot in my pasta

1

serving of pasta

,

preferably a linguine
Instructions
In a saucepan over medium-high heat, add the butter along with the olive oil and white wine. Let it boil.

Pour in the minced garlic and stir until lightly browned.

Add the shrimp and stir for a few minutes. Then, season with Cajun powder to taste.

Once the shrimp are browned on one side, flip them over and cook for a few more minutes then remove from the pan. Conserve the liquid.

To the leftover liquid, add the heavy cream along with the basil, salt, pepper, and parsley. Cook over low heat for a few minutes and add the shrimp again.

When you notice that the mixture is thickening, turn off the heat and serve along with the pasta.

You'll have an exquisite dish to enjoy!
Nutrition
Serving:
1
g
|
Calories:
400
kcal
|
Carbohydrates:
37
g
|
Protein:
9
g
|
Fat:
21
g
|
Saturated Fat:
11
g
|
Polyunsaturated Fat:
8
g
|
Trans Fat:
1
g
|
Cholesterol:
73
mg
|
Sodium:
1072
mg
|
Fiber:
2
g
|
Sugar:
2
g
Follow me on Pinterest for daily delicious recipes!
More shrimp recipes?
Lemon Butter Baked Shrimp – Easy to prepare and absolutely delicious!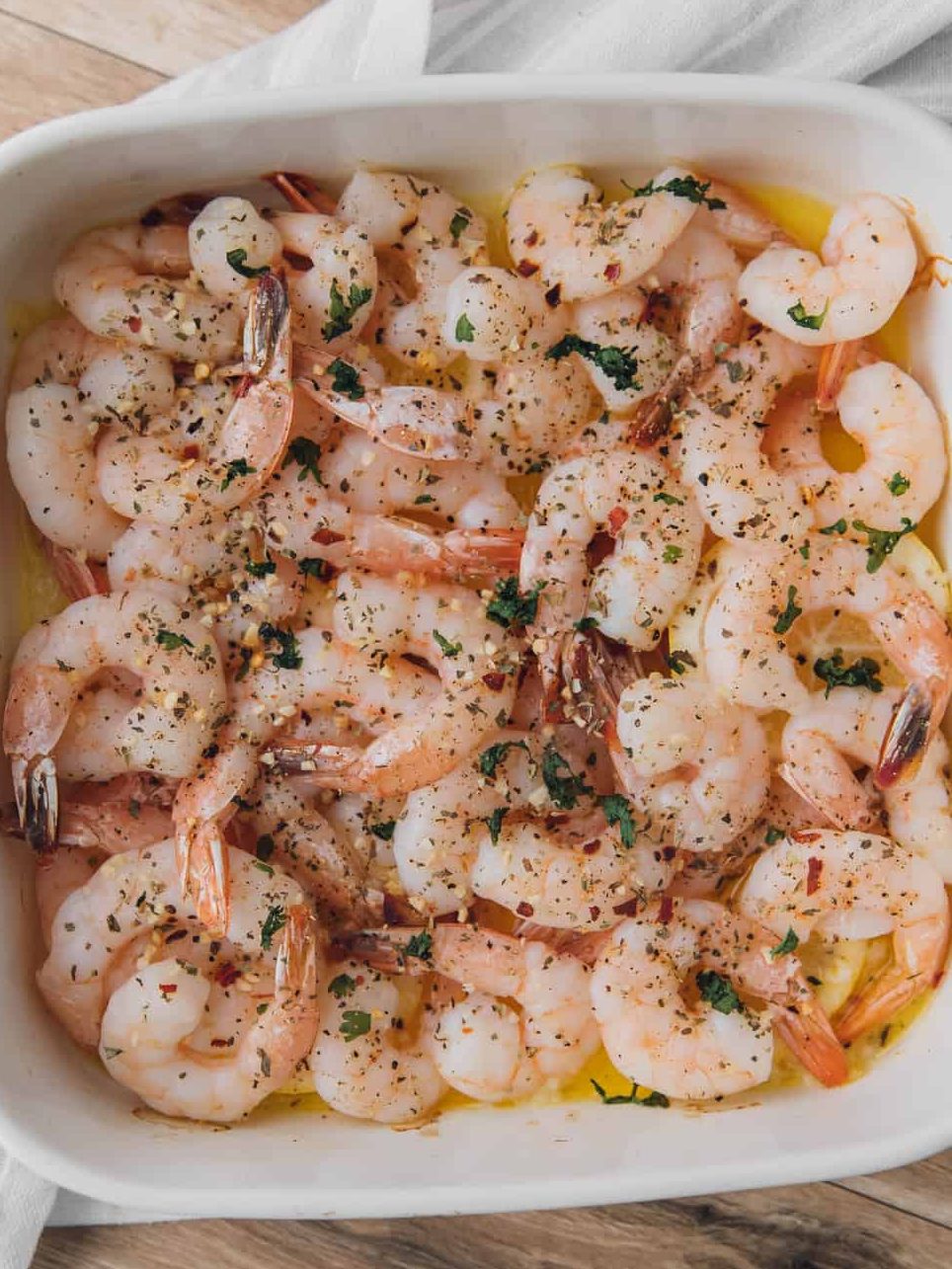 Fried Shrimp – The perfect recipe for fried shrimp!
Steak and Shrimp Pesto Sauce Linguini – PERFECT FOR DATE NIGHT AT HOME!!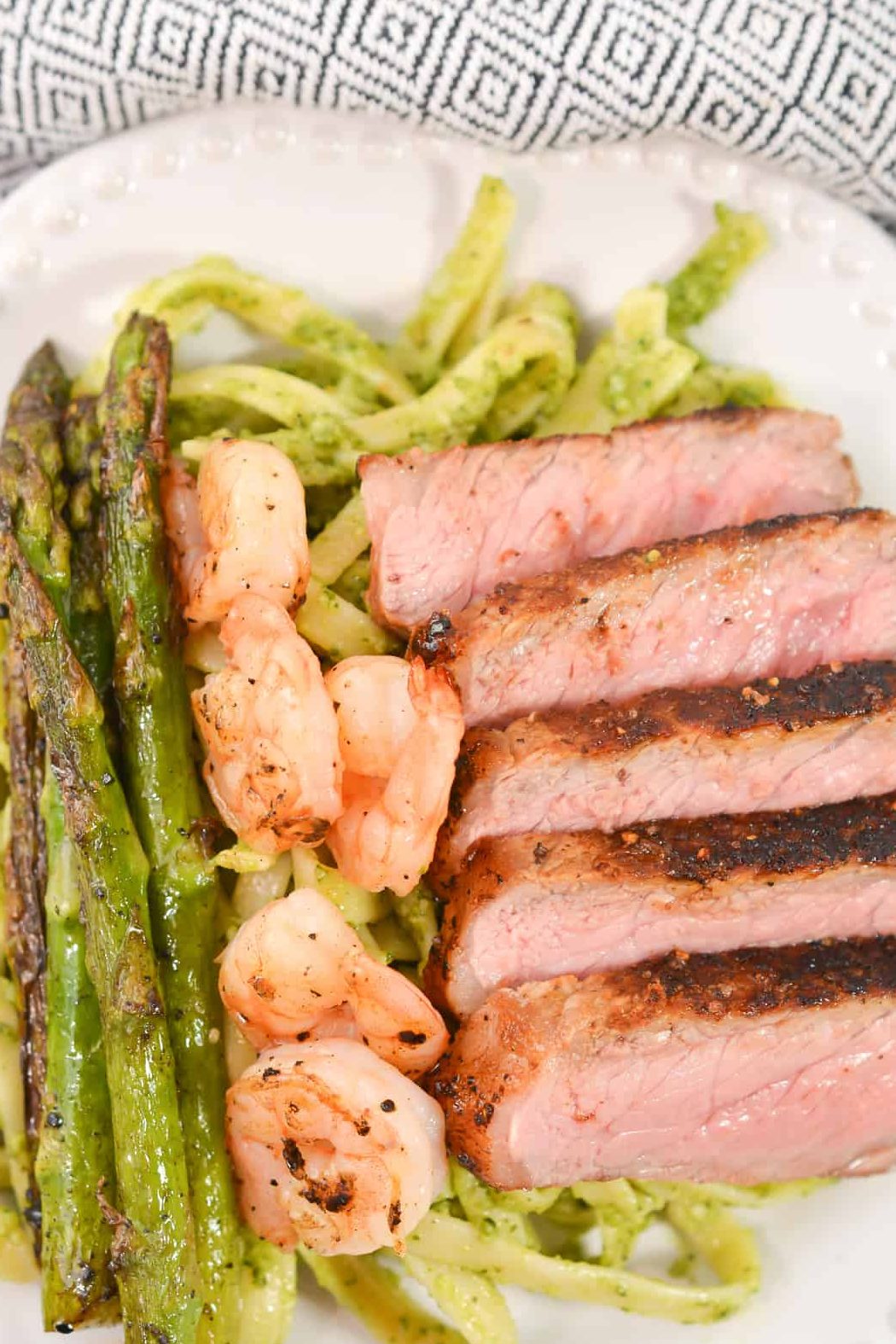 Get new recipes weekly plus our FREE ebook!