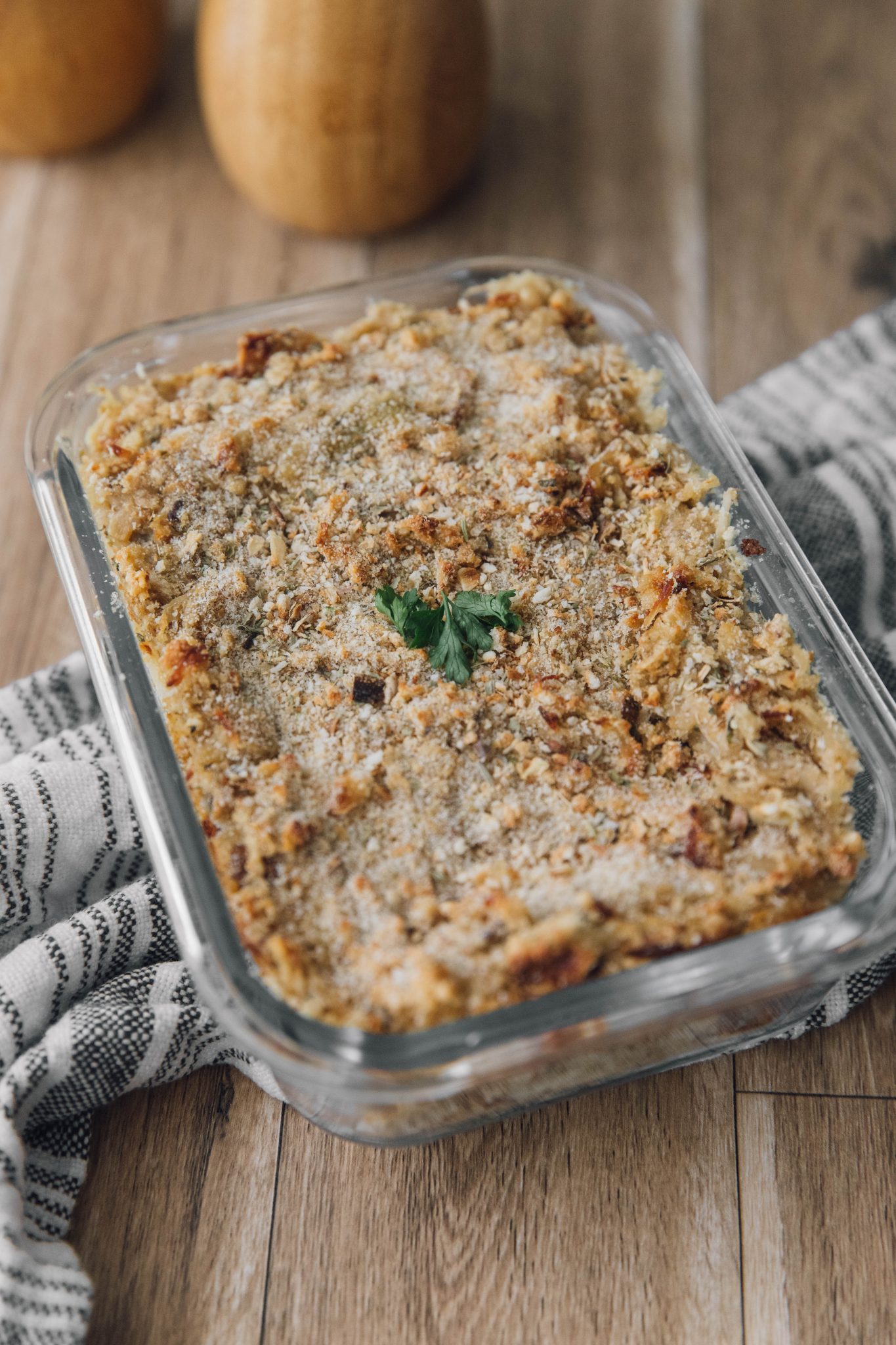 Prep time: 15 minutes
Cook time: 50 minutes
Total time: 1 hour 5 minutes
Servings: 6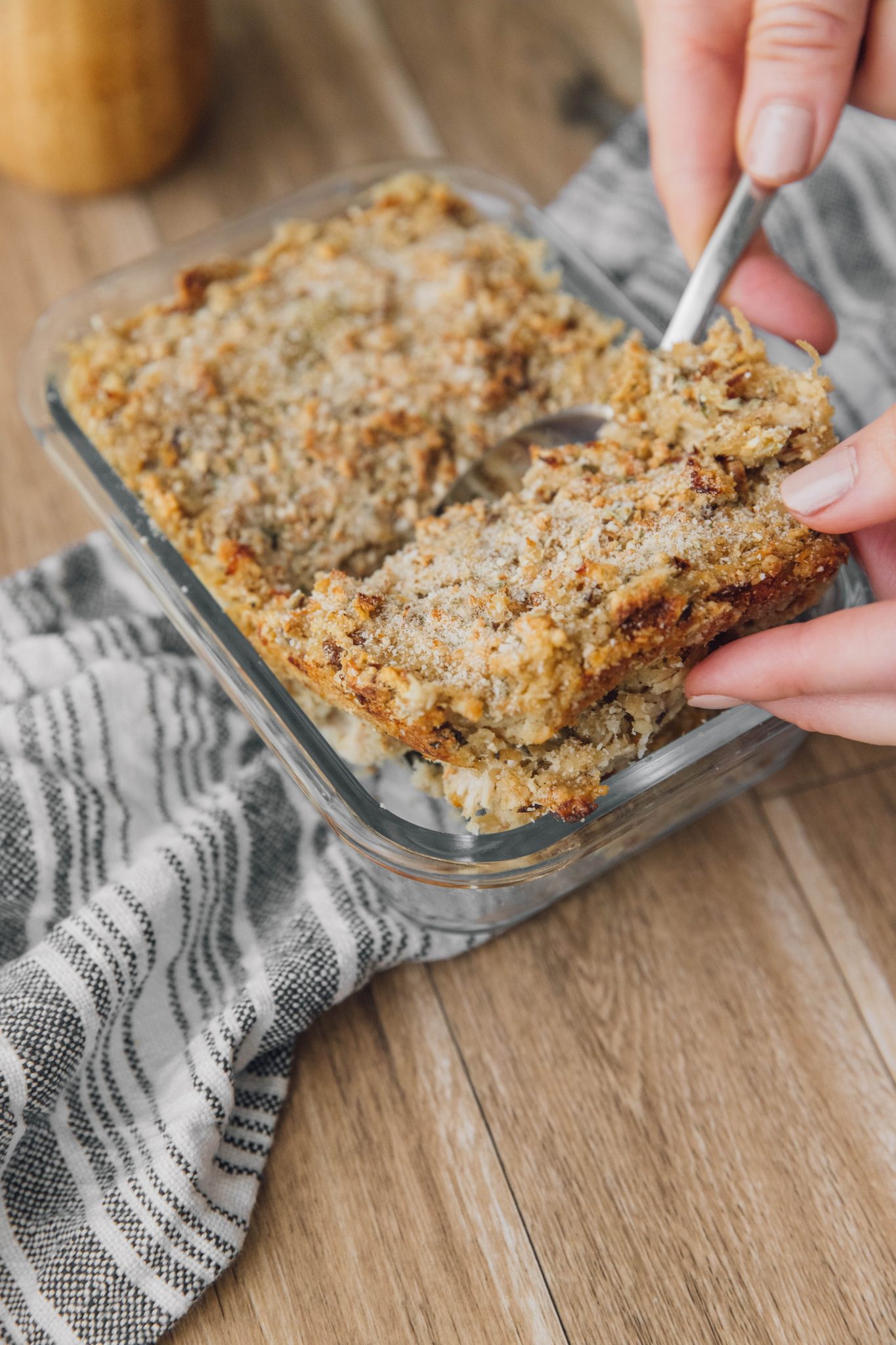 We love this chicken recipe! Delicious and YUMMMMM.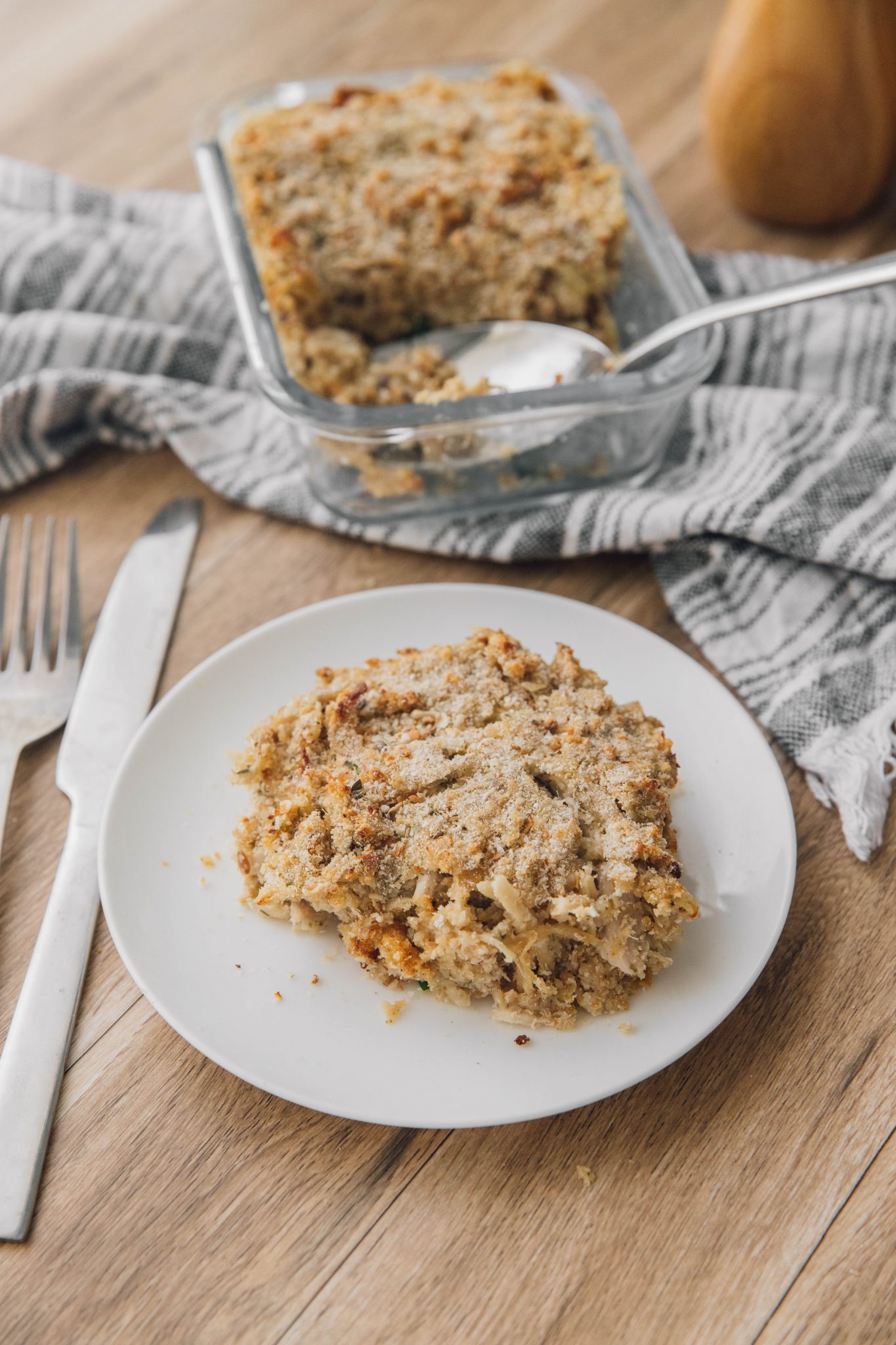 Awesome recipe! My family love it!
Ingredients for Company Chicken Casserole:
4 boneless skinless chicken breasts
1 cup chicken broth
2 cloves garlic
2 wedges of onion
4 cups Pepperidge Farms Herb seasoned stuffing mix
1 cube butter (1/2 cup)
1 can Cream of Chicken soup
1 pint sour cream
8 oz frozen broccoli cuts – thawed (optional)
What do you need to make Company Chicken Casserole: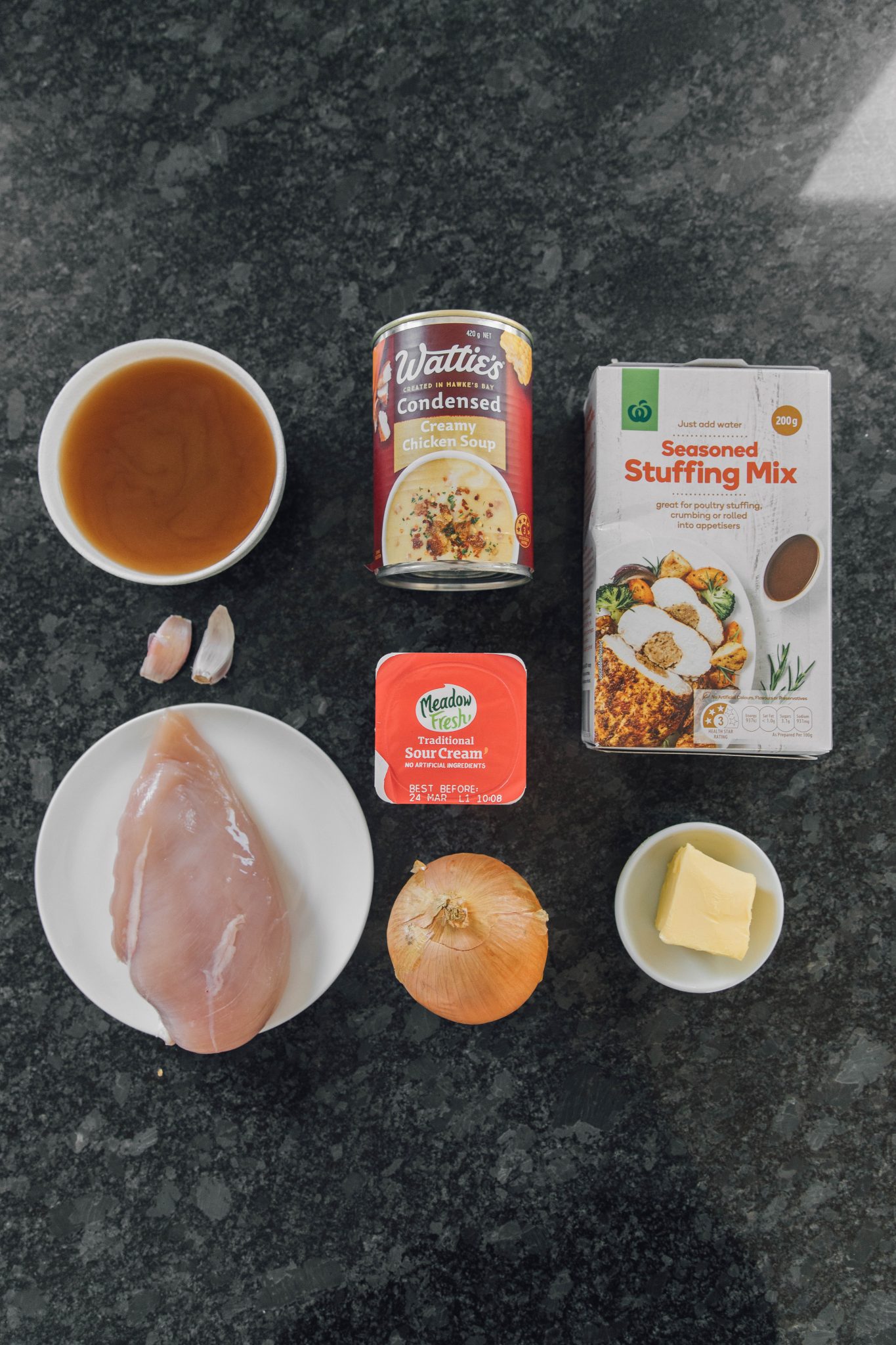 How to make Company Chicken Casserole:
Step 1. Place chicken breasts, broth, garlic and onion in a skillet and bring just to a boil over medium high heat, turn heat down to medium, cover and simmer until pink is gone – about 15-20 min.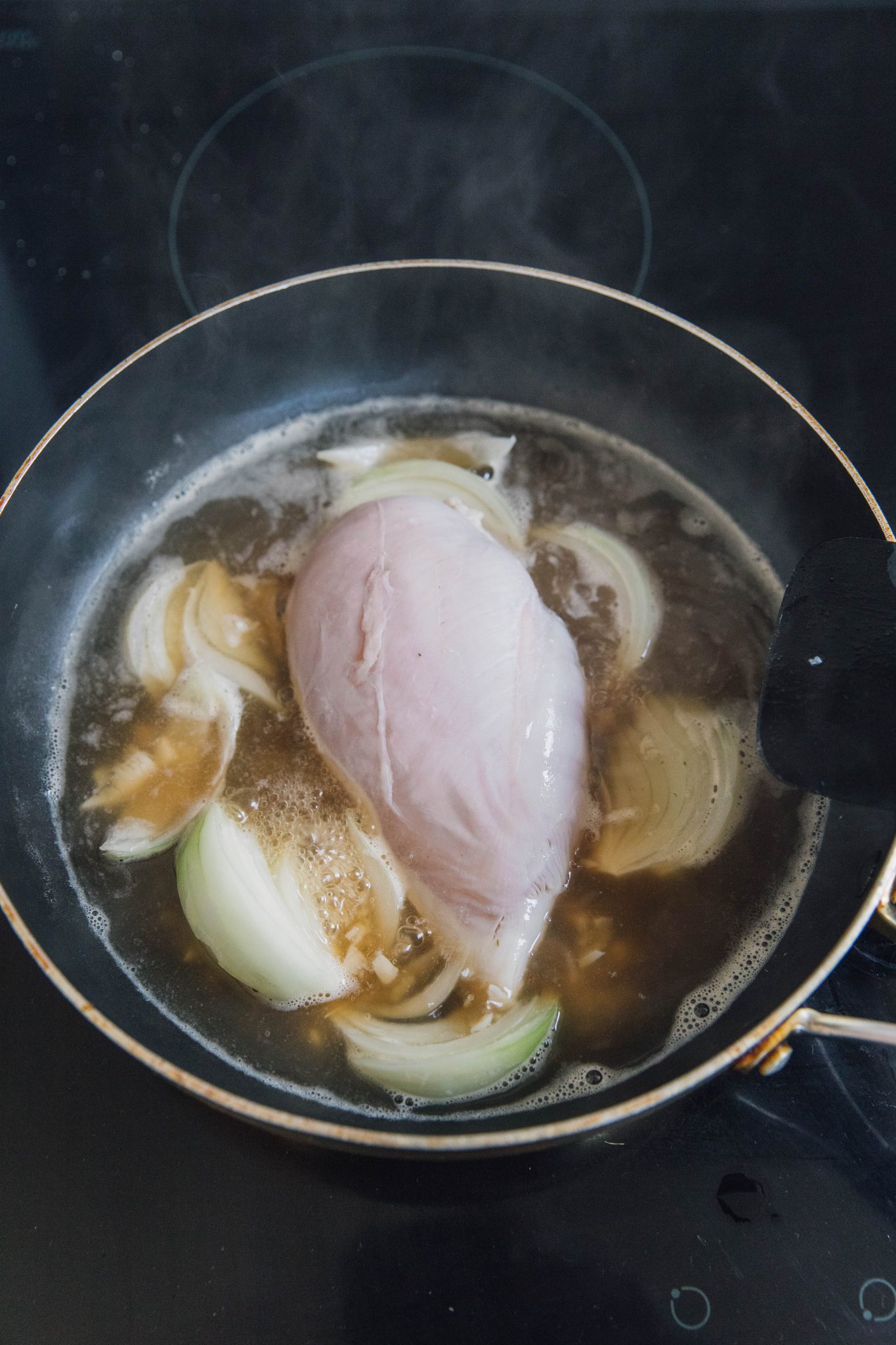 Step 2. Remove the chicken and shred with a fork and set aside. Reserve the broth (this should equal about 1 cup, but if it doesn't add enough canned broth to equal a cup).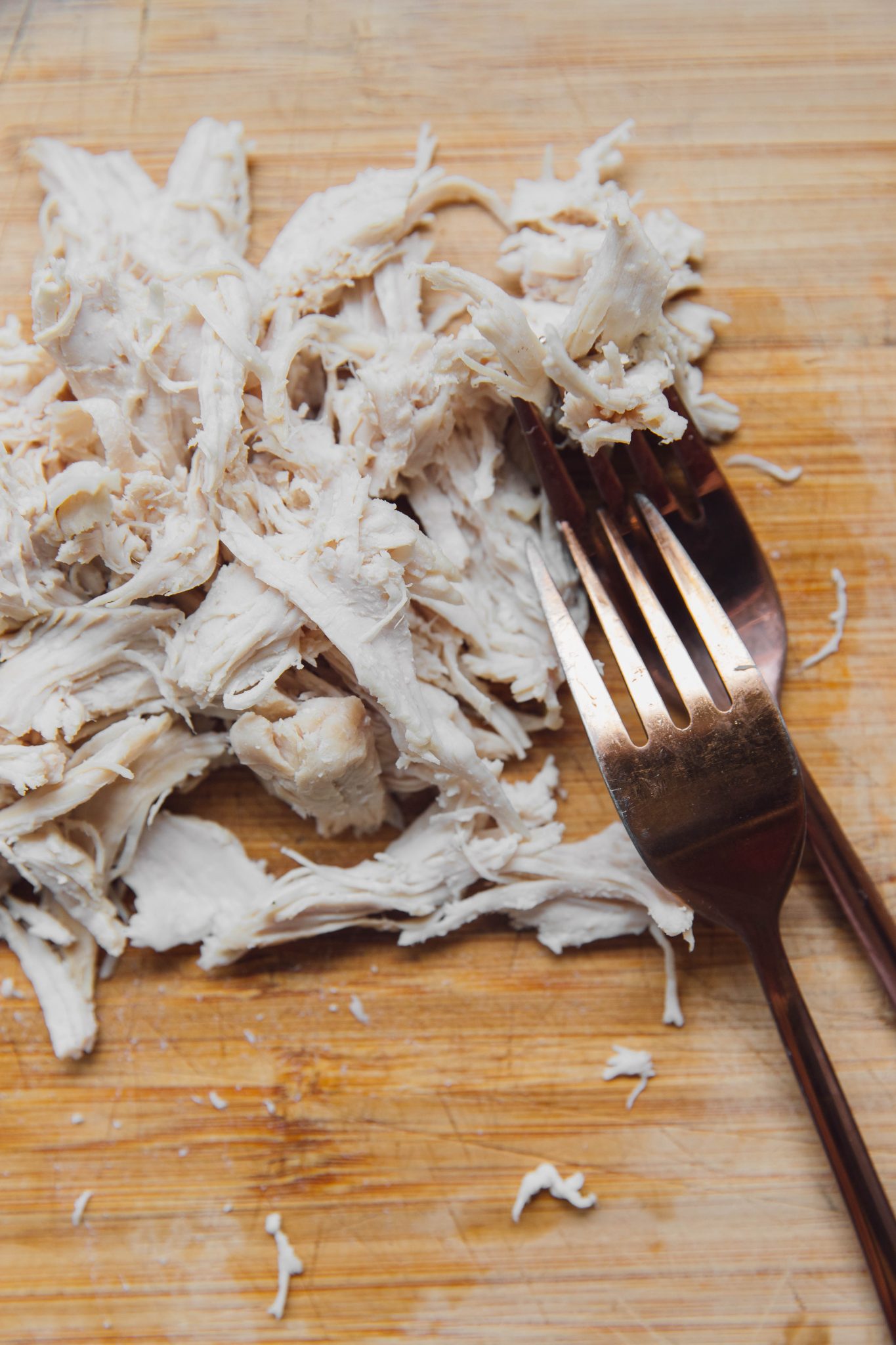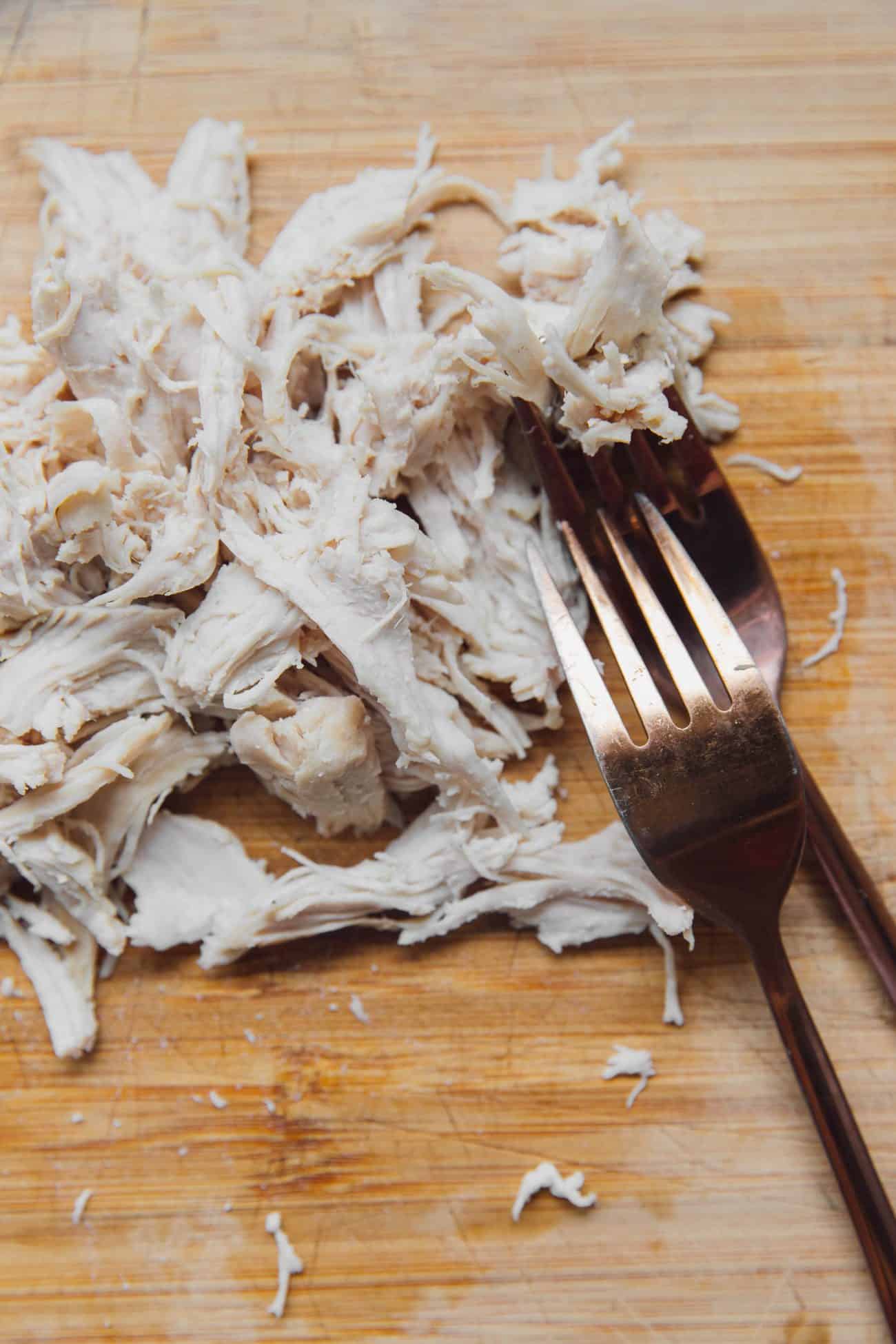 Step 3. Melt the butter and pour over stuffing mix in a bowl and whisk with a fork to blend.
Step 4. Spread half of the stuffing/butter mixture in a large casserole dish or glass 9 x 13" pan.
Step 5. Blend the soup, sour cream and reserved broth together with a wire whisk.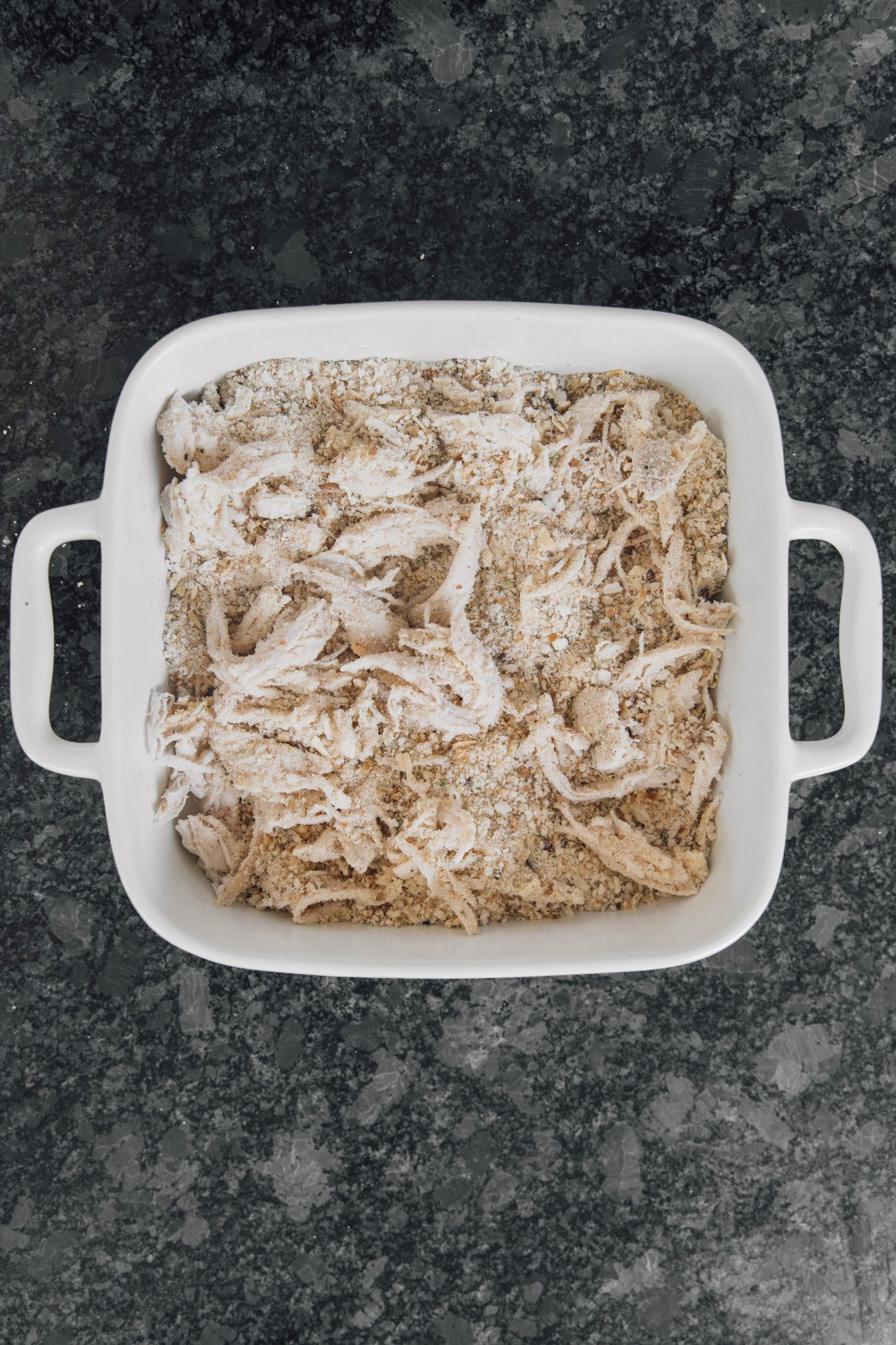 Step 6. Place shredded chicken over the layer of stuffing mix. If using broccoli, spread this over the chicken.
Step 7. Pour the soup mixture over the chicken, then top with the remaining stuffing mixture.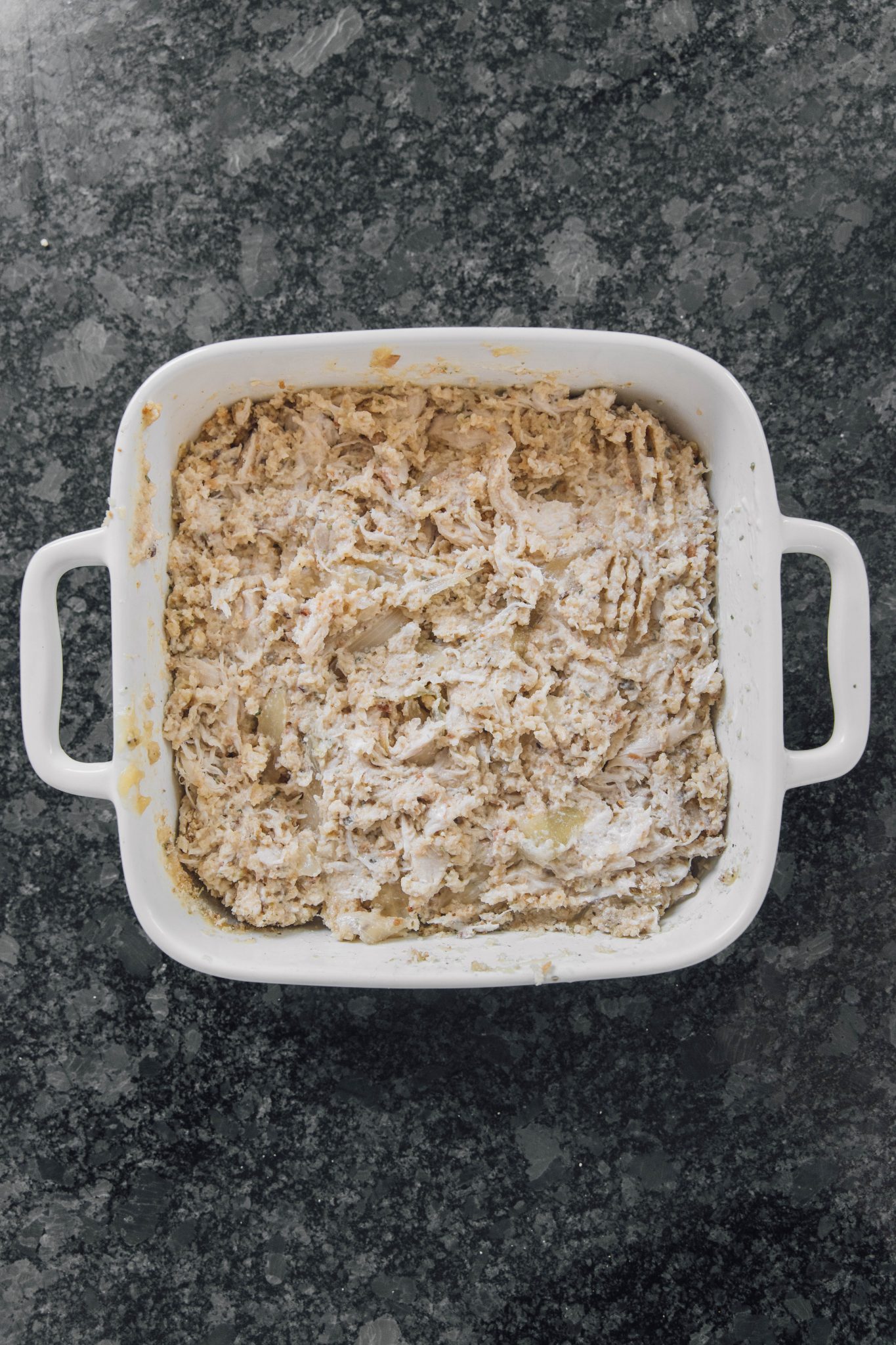 Step 8. Bake for 30 min at 350°.
Serve and enjoy!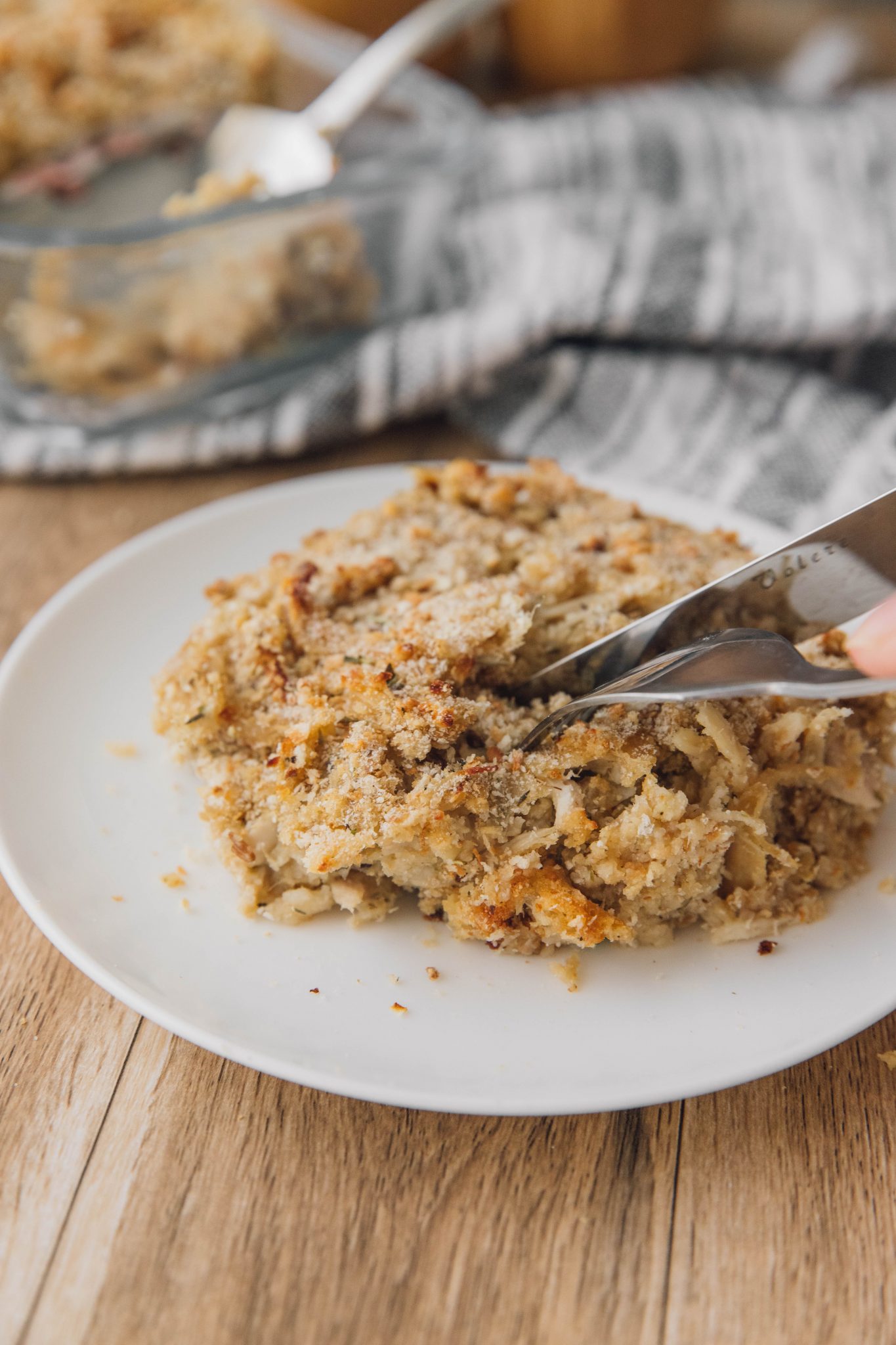 If you loved our Company Chicken Casserole recipe, you will also love our other recipes! Follow us on Pinterest, Youtube, Facebook and Twitter!
Now, remember to save this recipe on Pinterest for later 🙂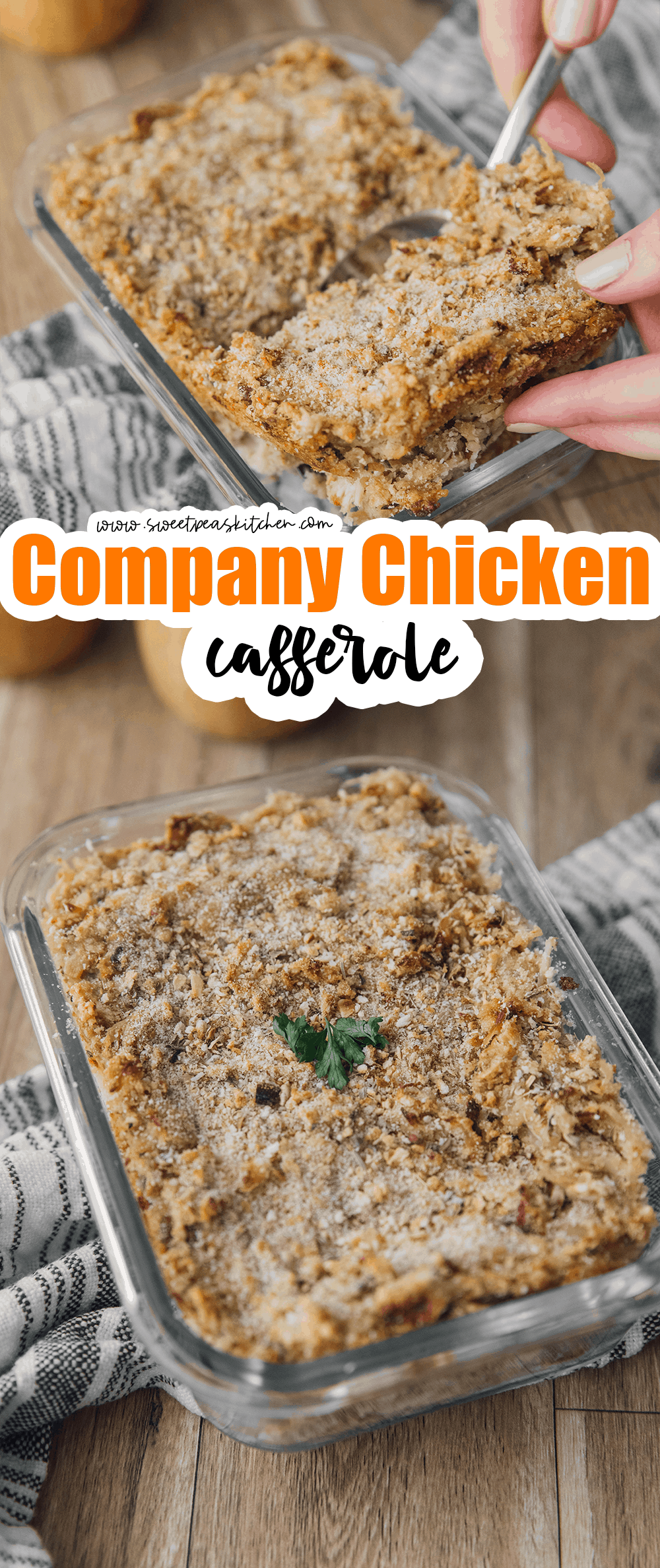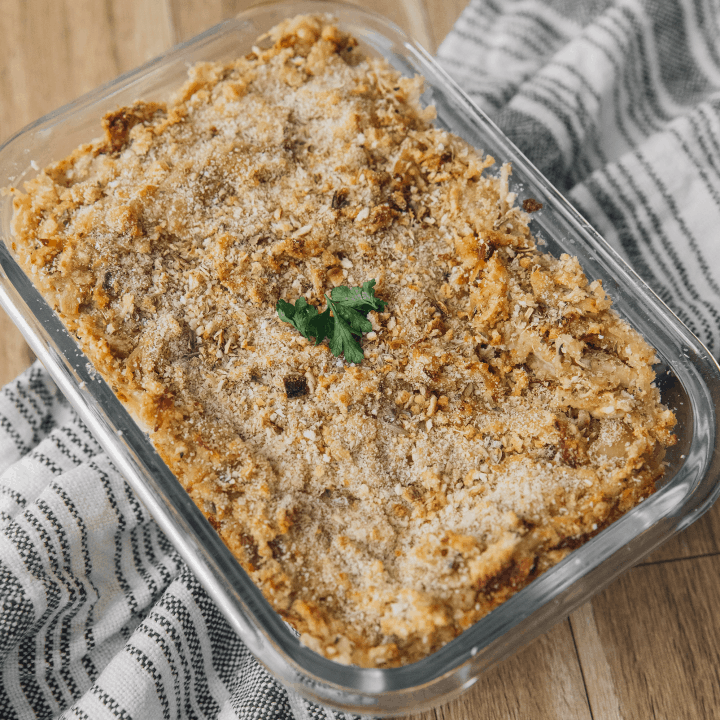 Company Chicken Casserole
Total Time:
1 hour
5 minutes
Ingredients
4 boneless skinless chicken breasts
1 cup chicken broth
2 cloves garlic
2 wedges of onion
4 cups Pepperidge Farms Herb seasoned stuffing mix
1 cube butter (1/2 cup)
1 can Cream of Chicken soup
1 pint sour cream
8 oz frozen broccoli cuts – thawed (optional)
Instructions
Place chicken breasts, broth, garlic and onion in a skillet and bring just to a boil over medium high heat, turn heat down to medium, cover and simmer until pink is gone – about 15-20 min.
Remove the chicken and shred with a fork and set aside. Reserve the broth (this should equal about 1 cup, but if it doesn't add enough canned broth to equal a cup).
Melt the butter and pour over stuffing mix in a bowl and whisk with a fork to blend.
Spread half of the stuffing/butter mixture in a large casserole dish or glass 9 x 13" pan.
Blend the soup, sour cream and reserved broth together with a wire whisk. Place shredded chicken over the layer of stuffing mix. If using broccoli, spread this over the chicken.
Pour the soup mixture over the chicken, then top with the remaining stuffing mixture.
Bake for 30 min at 350°.
Serve and enjoy
Nutrition Information:
Yield:

6
Serving Size:

1
Amount Per Serving:
Calories:

446
Total Fat:

25g
Saturated Fat:

11g
Trans Fat:

1g
Unsaturated Fat:

10g
Cholesterol:

119mg
Sodium:

729mg
Carbohydrates:

25g
Fiber:

6g
Sugar:

6g
Protein:

34g