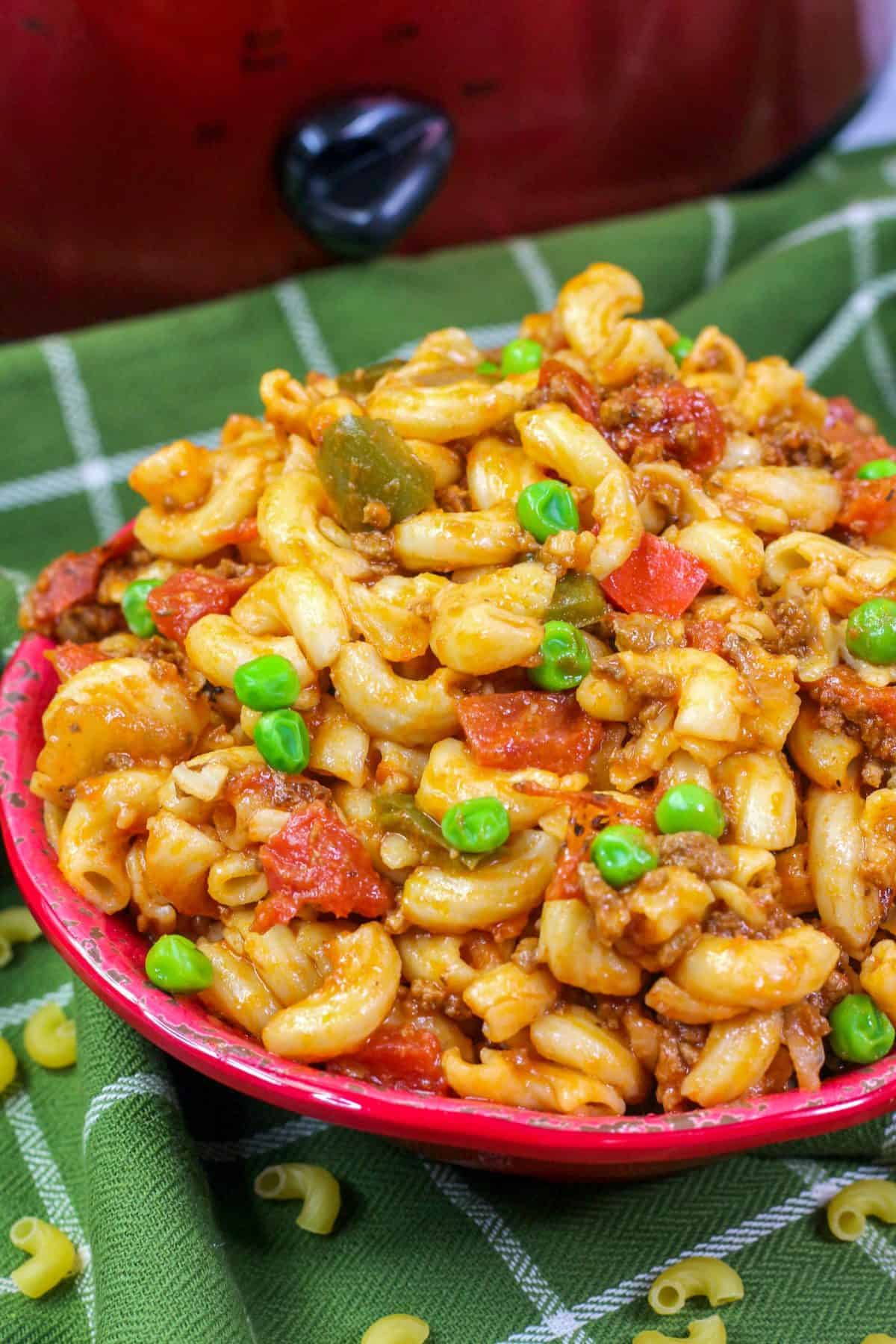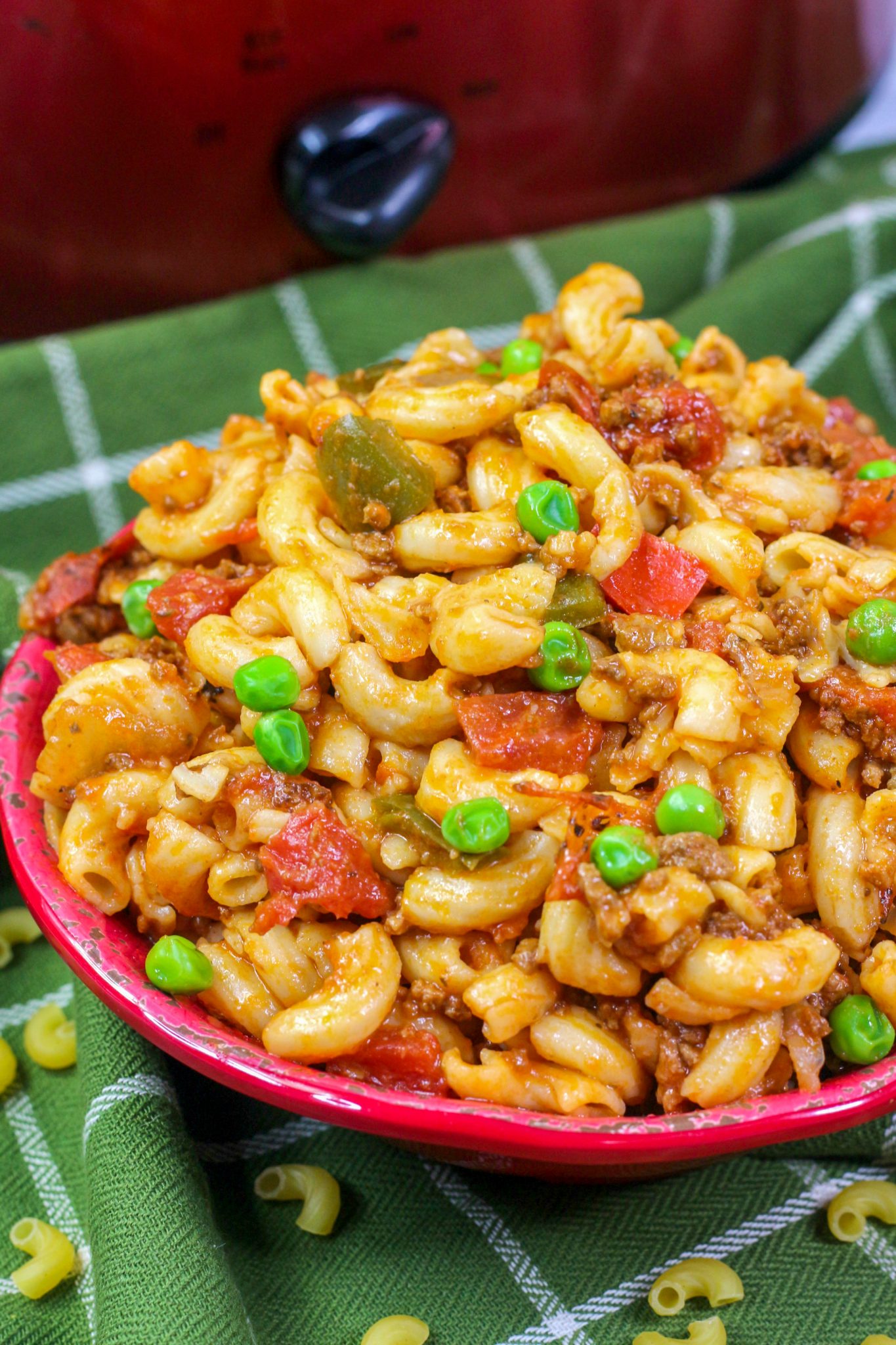 This Crockpot Goulash Recipe is hearty and comforting. This no-fuss dinner is filled with ground beef, diced onions, fresh bell peppers, garlic, seasonings, macaroni, frozen peas, and salt and pepper.
American goulash is an old-fashioned meal that is sure to keep your taste buds happy and your belly full.
Scroll to bottom for printable recipe card.
Crockpot Goulash Recipe
I am always on the hunt for convenient meal options to keep my family happy and save me time in the kitchen. Using my slow cooker is a heaven send because I don't have to spend as much time cooking and cleaning.
I think you're going to love this goulash recipe in your slow cooker as much as I do.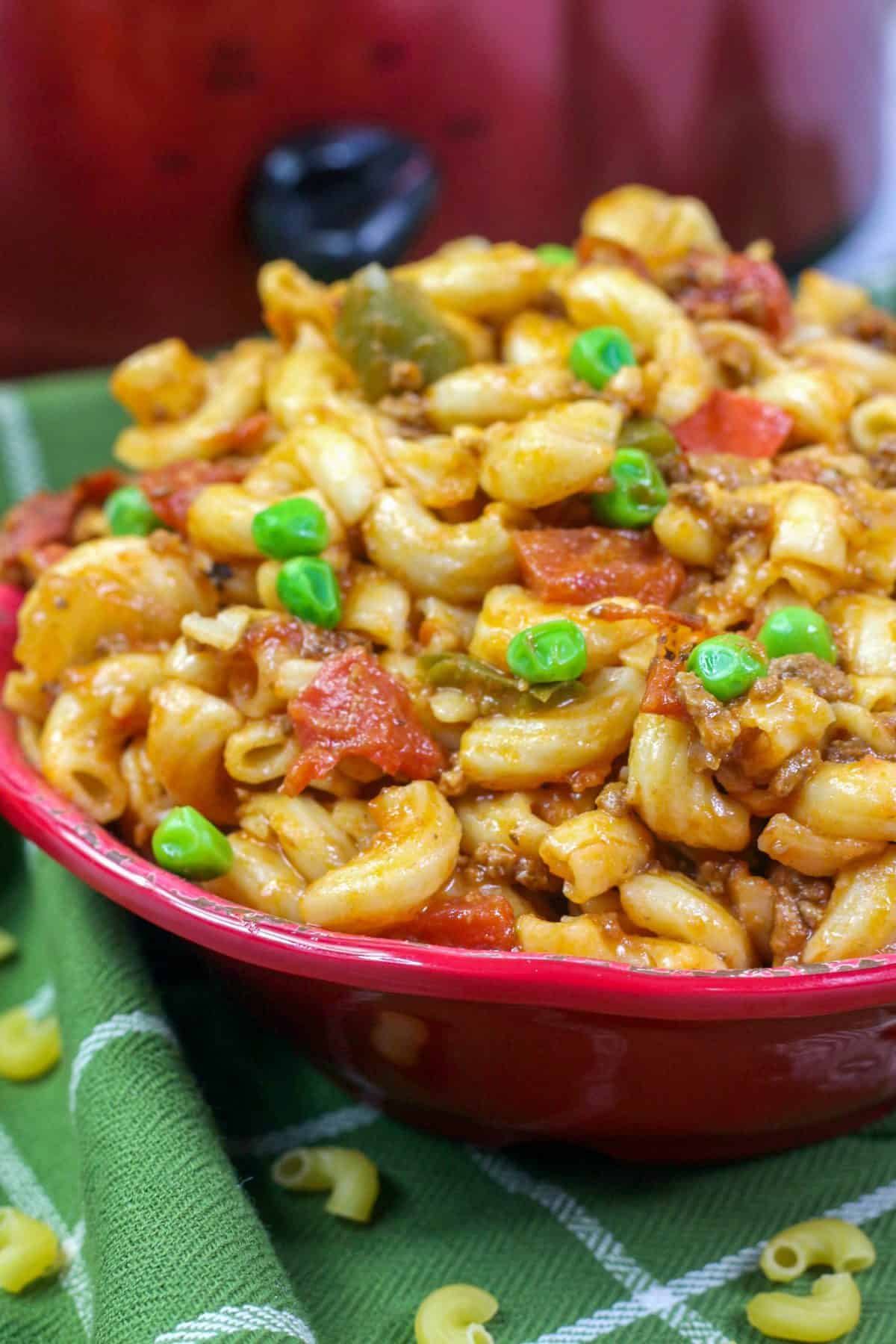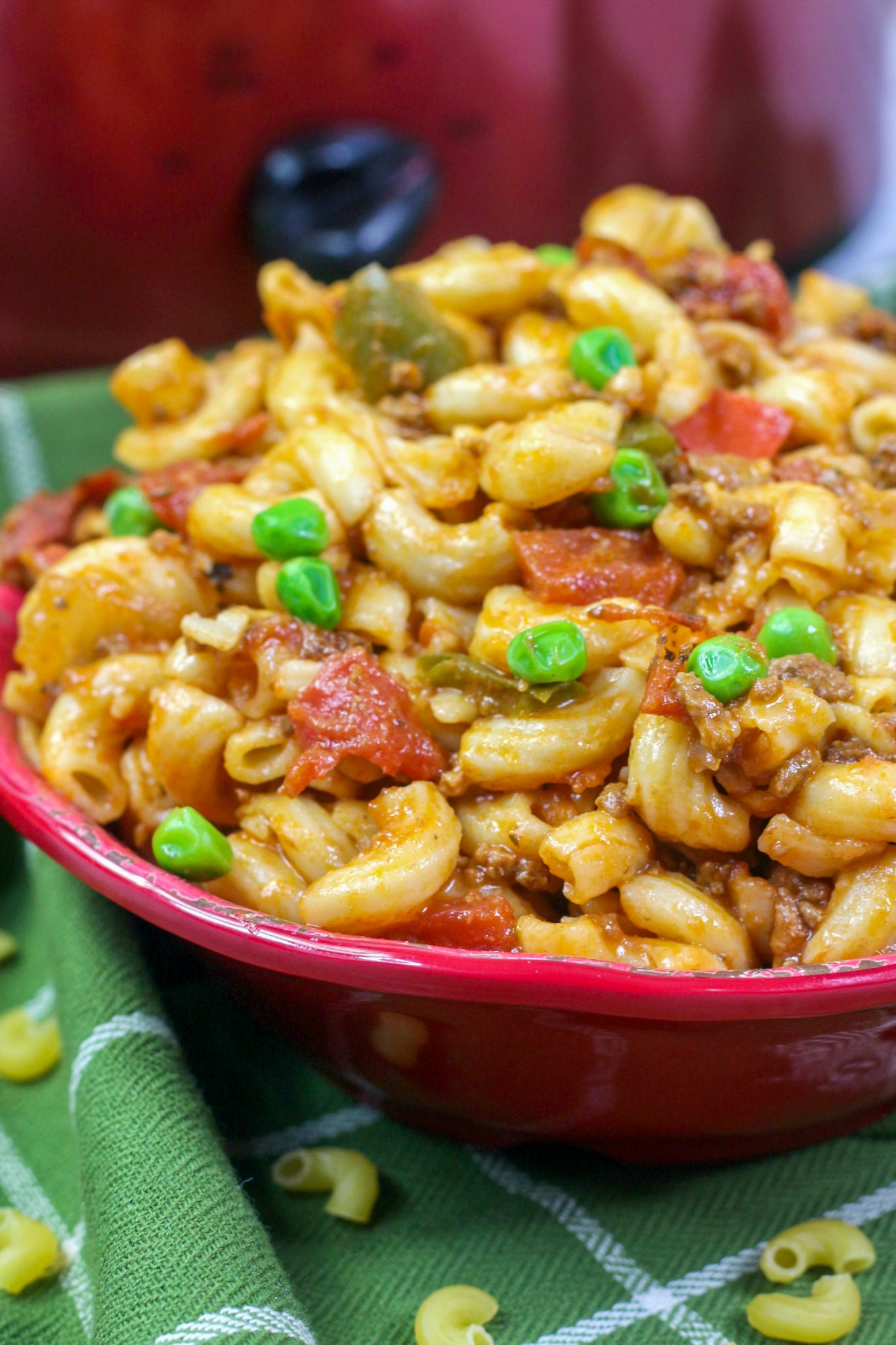 I have made this crockpot goulash for potlucks, parties, and other events when I have to feed a lot of hungry people. It makes a huge batch, and everybody devours it right away. Serve it with some homemade breadsticks, dinner rolls, and a fresh garden salad to complete your meal.
Best Pasta To Use For Goulash
I find the best pasta for this goulash recipe is macaroni noodles. However, you could use other types of pasta that you like also. If you happen to have various kinds of pasta in your pantry, feel free to try something different to see what you like. Penne pasta would actually be pretty delicious and a very wonderful choice as well.
Can I Swap Meat In This Recipe
Yes, you can easily swap the meat out in this goulash recipe. While I typically use ground beef, you could also use ground turkey, ground chicken, or even sausage would be a fantastic option.
This slow cooker goulash can easily be customized to fit your needs. Don't be afraid to play with the recipe to adjust it so that it fits your family's desires.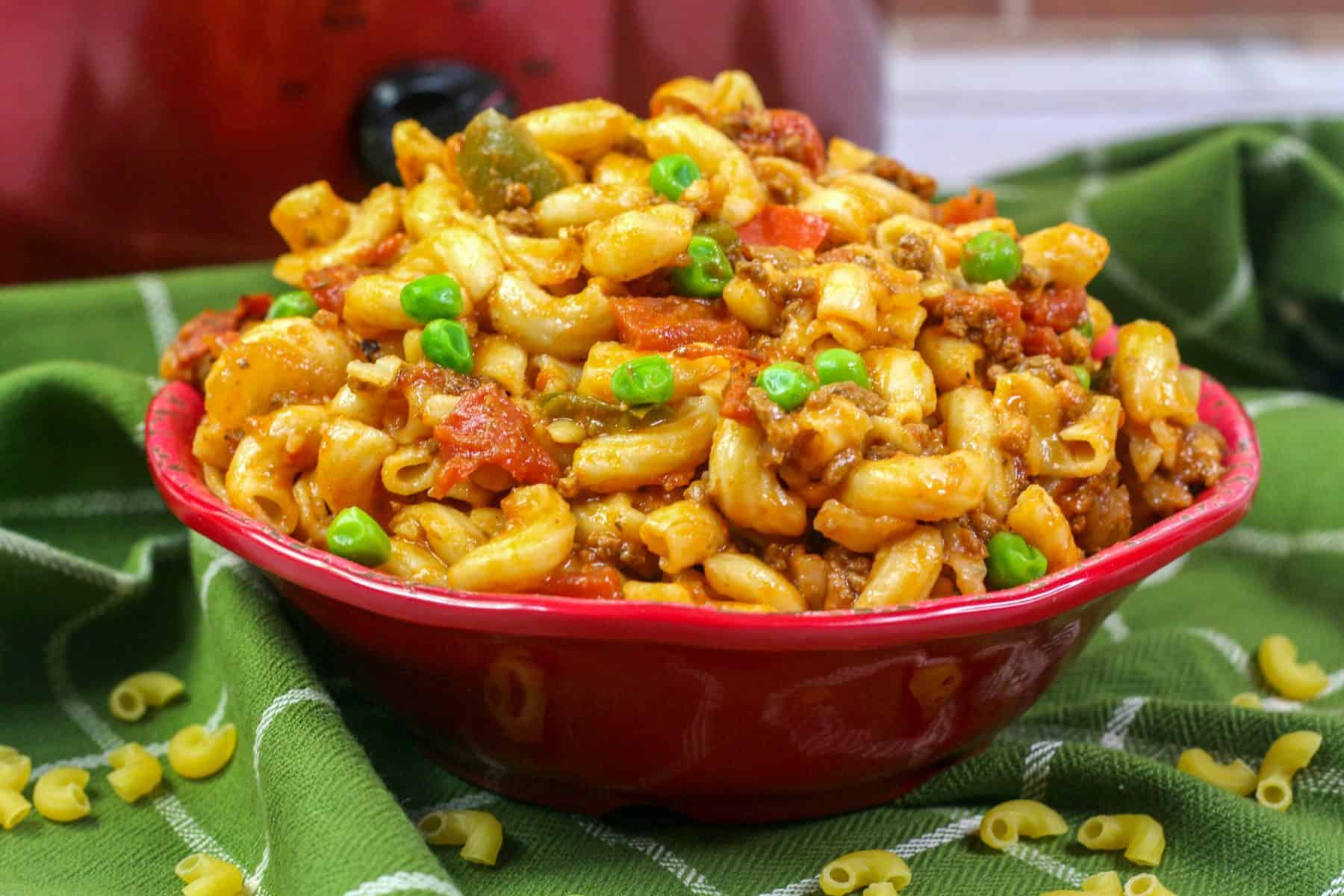 What Is The Difference Between American Goulash and Hungarian Goulash?
There are several differences between American goulash and Hungarian goulash. Hungarian goulash typically uses a type of stew meat instead of ground beef. You'll also find that Hungarian goulash has lots of onions and different flavored seasonings than traditional American goulash. American goulash has pasta noodles, while Hungarian goulash has more of a homemade dumpling instead. You may also have heard of American goulash being called American chop suey. While they both have goulash in their name, they're definitely very different meals.
Variation To American Goulash
There are lots of fun things that you can do to this American goulash recipe to change the flavors, textures, and style. Here are a few of my favorite ideas to consider trying out:
Black olives – I love the taste of adding black olives to any kind of tomato-based pasta. This goulash recipe would be delicious with a few dice black olives. Add and 1/4 cup to enhance the flavor even more.
Mushrooms – if you are a huge mushroom fan, but it only makes sense to add some of your favorite veggies. You can go wild and added as many mushrooms as you see fit, but I usually try to stick to one-half cup or so.
Carrots – sometimes adding a few dice carrots to recipes like this slow cooker goulash is a great idea. Not only does it add a natural sweetness to the dish, it also gives a little bit more vibrant color to the goulash recipe.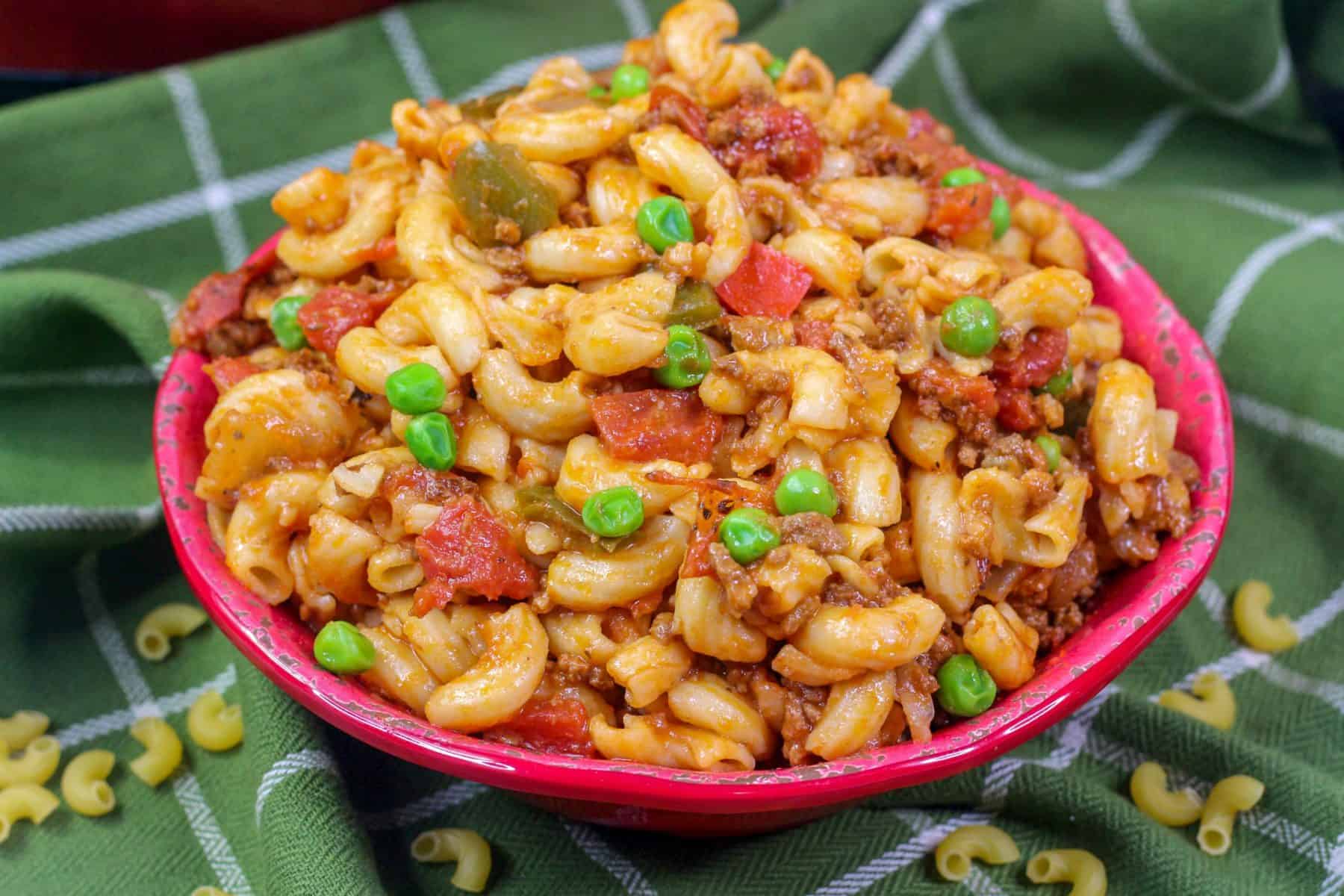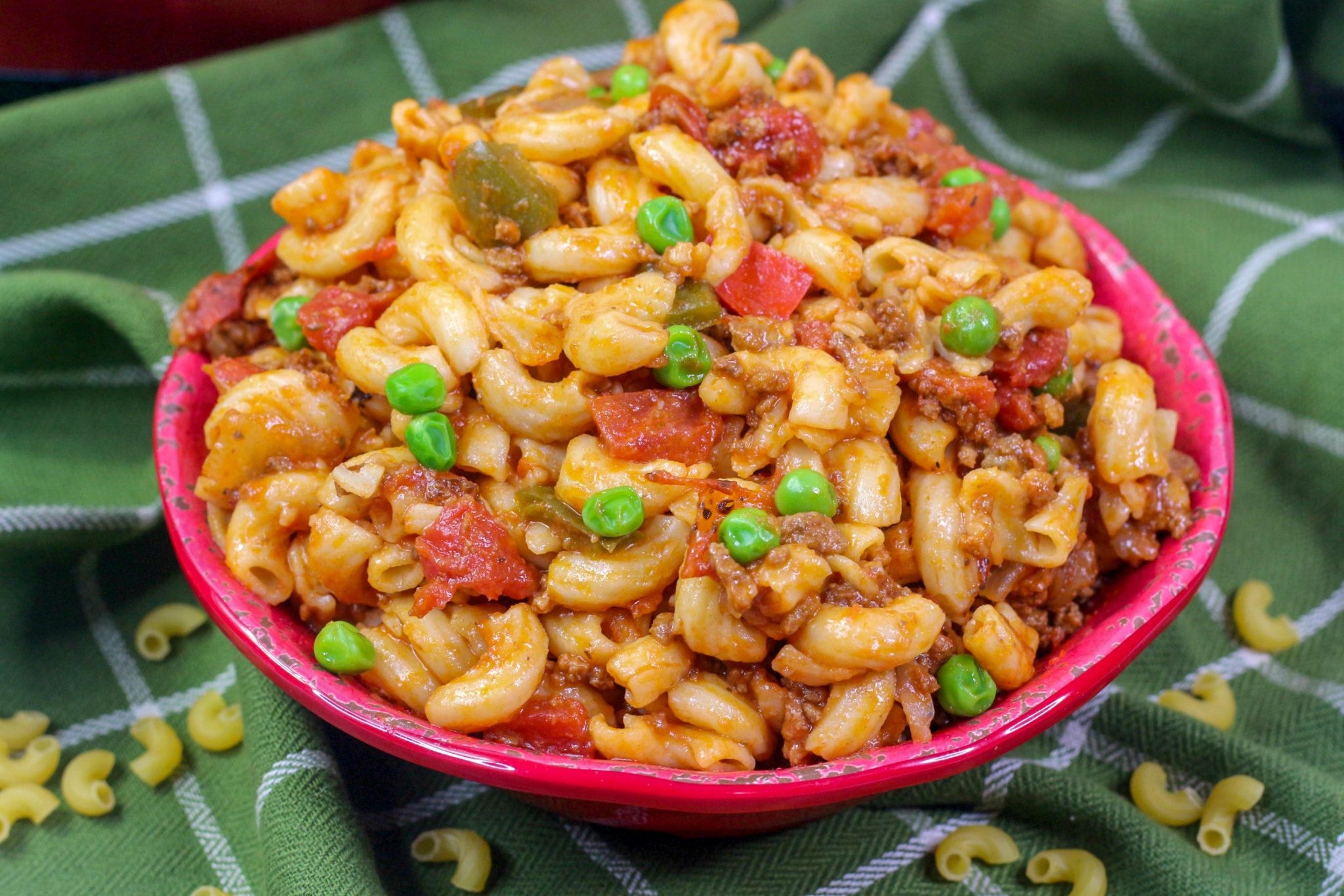 What to Serve with Goulash
There are so many tasty choices and options out there on what to serve with the slow cooker goulash. When I make Crock-Pot goulash, I like to serve it with some type of bread. Breadsticks, dinner rolls, or even a slice of freshly baked bread would be drool-worthy with this goulash.
Another thing I always like to serve with my goulash is a fresh Garden salad. You can make the salad simple by just adding lettuce, a few veggies, and a tablespoon or so of cheese. Don't forget to add your favorite dressing, and you have a meal fit for a king.
Storing Tips
Storing homemade goulash is easy; all you need to do is let it cool before putting it away. After the Crock-Pot goulash has finished cooling, you can easily add it to a storage container, and it will last in the refrigerator for up to 5 days.
To reheat the leftover goulash, you can set it on a microwave-safe plate and heat it up for 1 to 2 minutes or until it is all the way hot. Serve with your favorite sides, and you're good to go.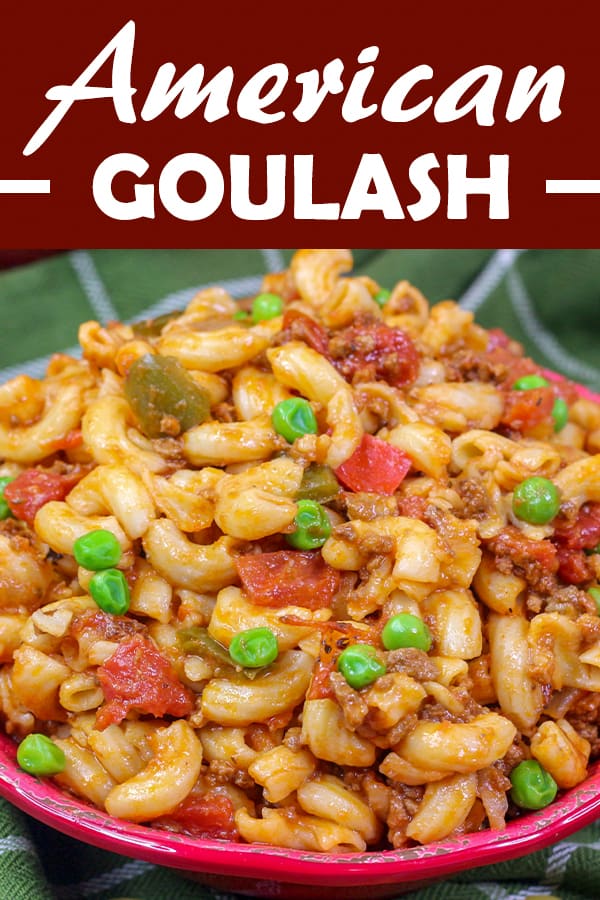 Can You Freeze Leftovers
Yes, you can freeze leftover American goulash. Again, you will want to allow the goulash time to cool down all the way. Place the goulash in one large airtight container, or several smaller are airtight containers. We like to store it in small containers, so we have easy lunch ideas at Arm's Reach anytime we need something.
You will need to thaw the goulash in the refrigerator before heating it up. If you don't have time to thaw it, you can warm it in the microwave, but it will take a lot longer to do so. The goulash will last in the freezer for up to two months.
Ingredients
Ground beef
Diced onion
Green bell pepper diced
Red bell pepper, diced
Minced garlic
Salt
Pepper
Italian Seasoning
Tomato sauce14.5 oz
Diced tomatoes 14.5 0z
Beef broth
Dry uncooked macaroni
Frozen peas
How to Make American Goulash
Step 1: Cook the ground beef in a skillet until it has completely browned.
Step 2: Place the onions and peppers in the skillet with the ground beef and cook until tender. Pour the meat mixture into a slow cooker. Add in the Italian seasonings salt pepper tomatoes and broth.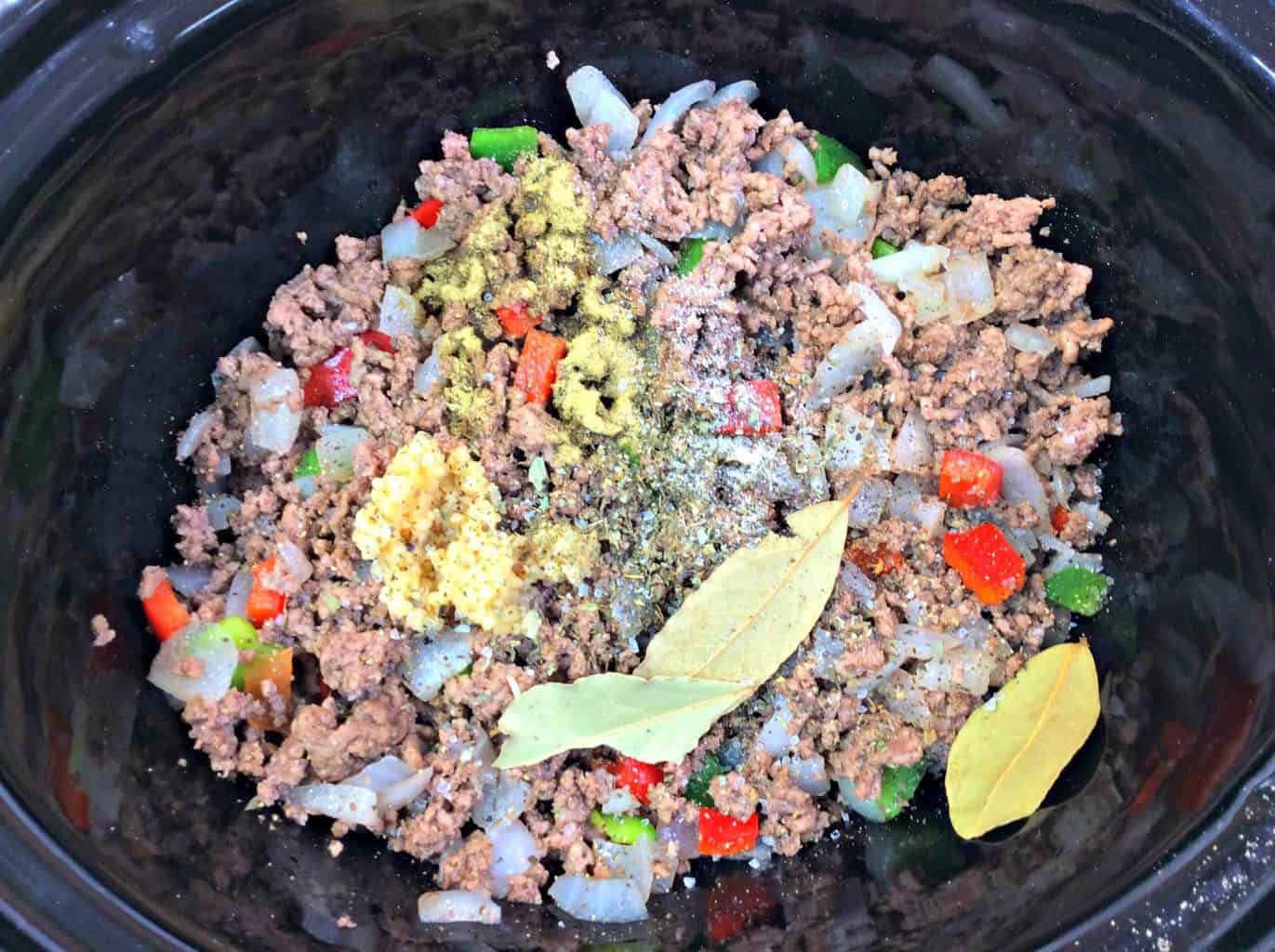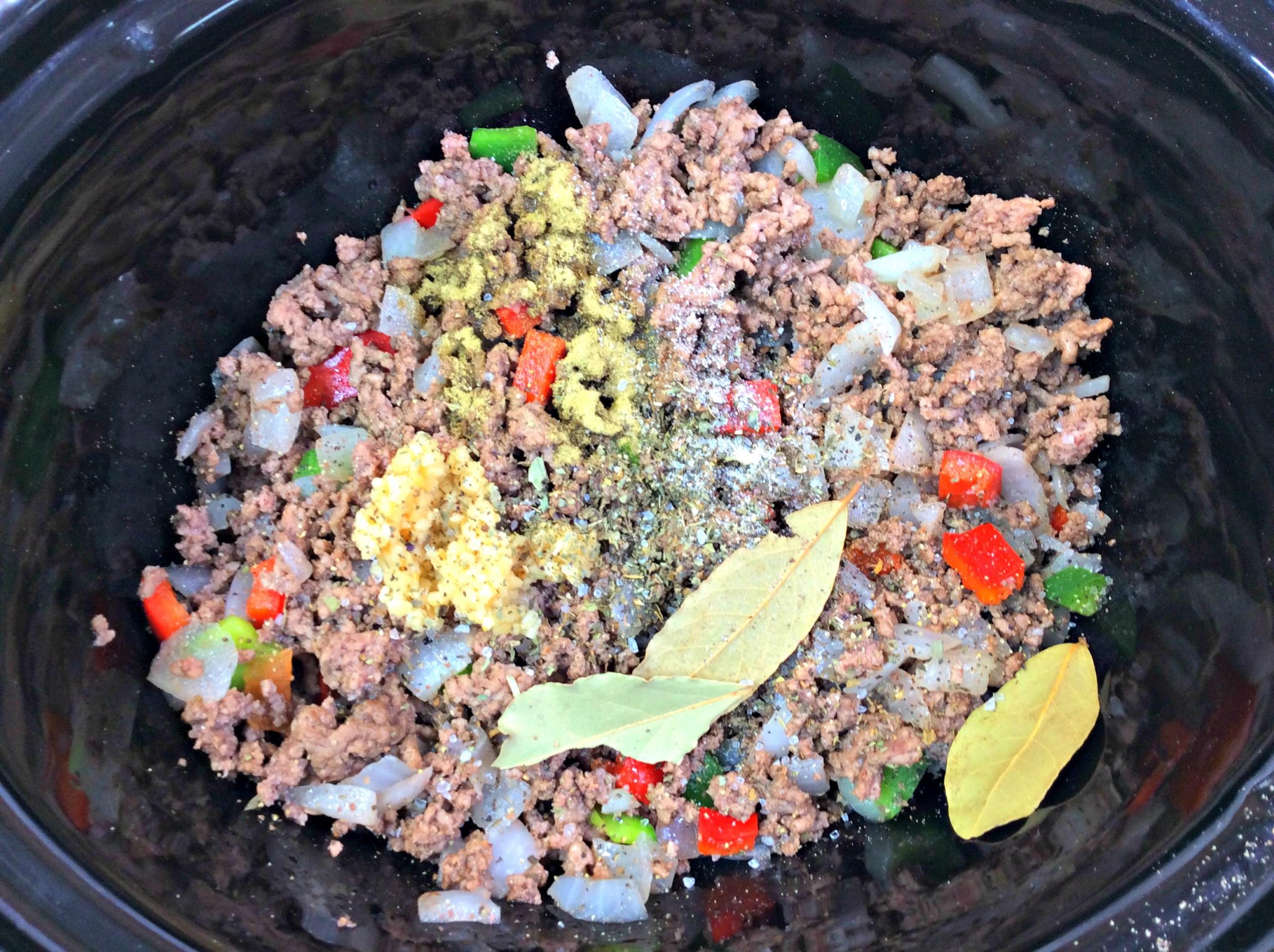 Step 3: Stir the food well and add the lid to the slow cooker—Cook the goulash on high for 3 and 1/2 hours.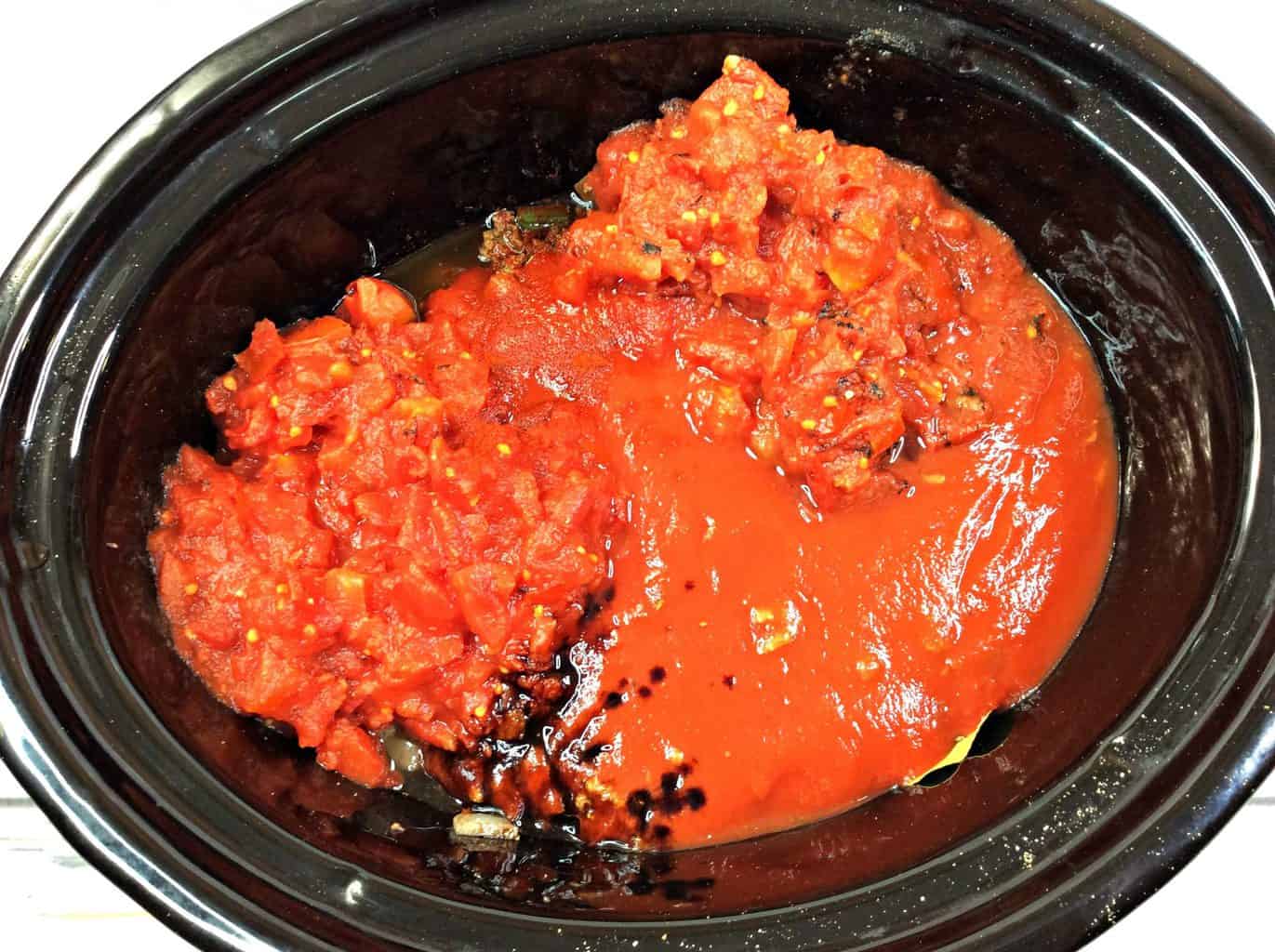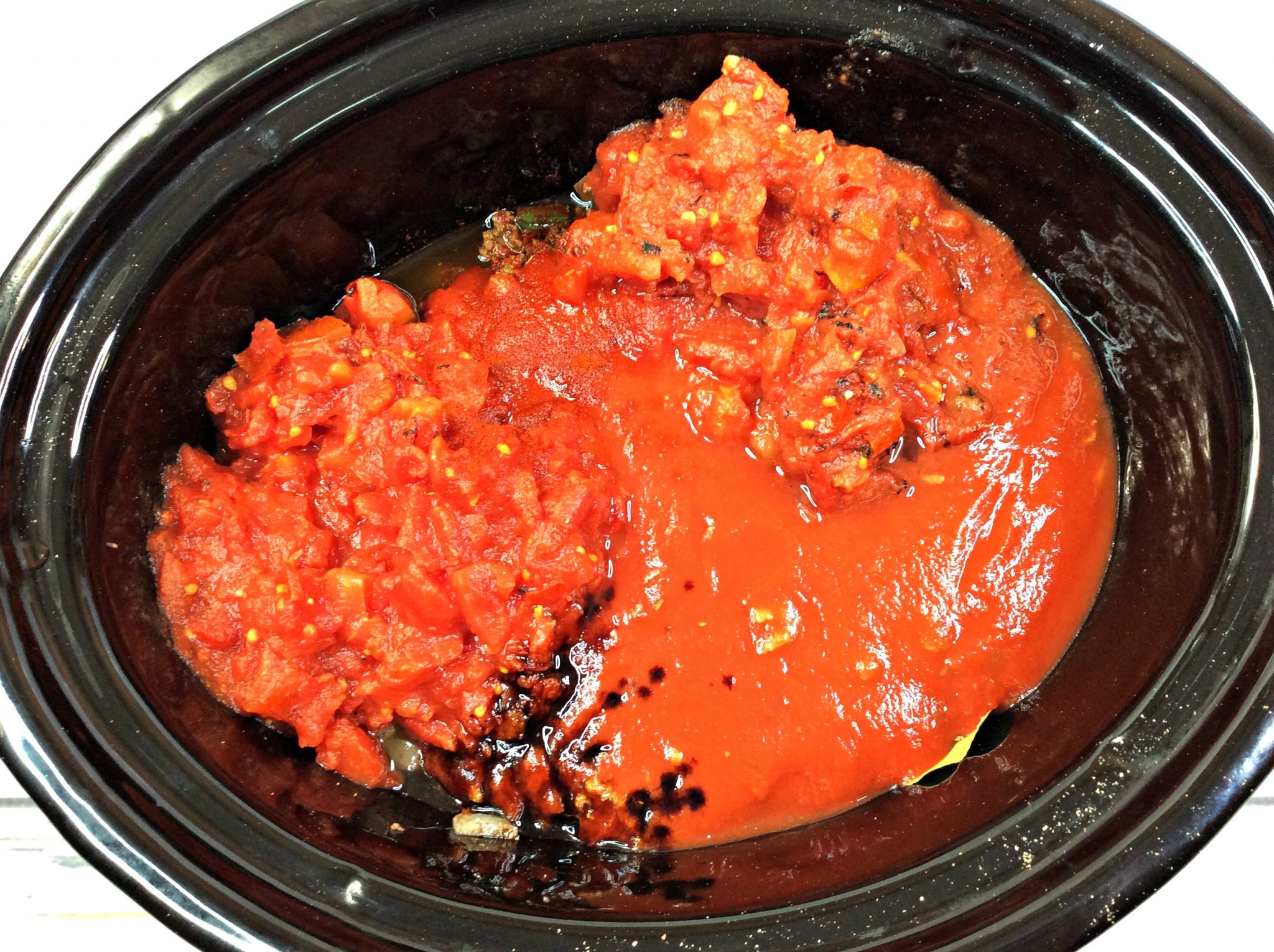 Step 4: When there is an hour left cooking time for the goulash you will need to prepare the macaroni noodles. Prepare them according to the package directions and add them to the crockpot. Add in the frozen peas when you place the macaroni in the goulash. Allow the goulash to sit for 30 additional minutes. Stir and serve warm. Enjoy!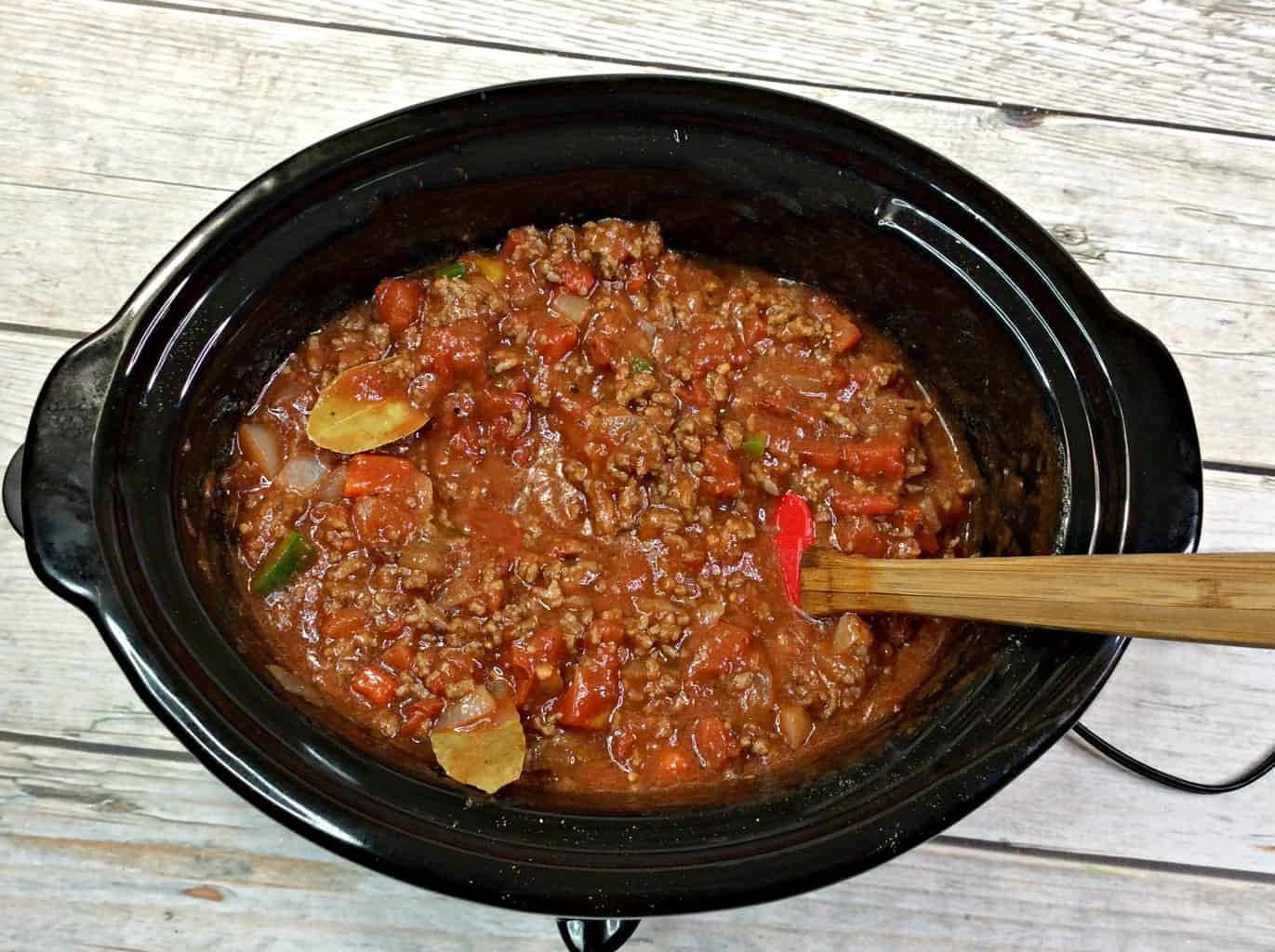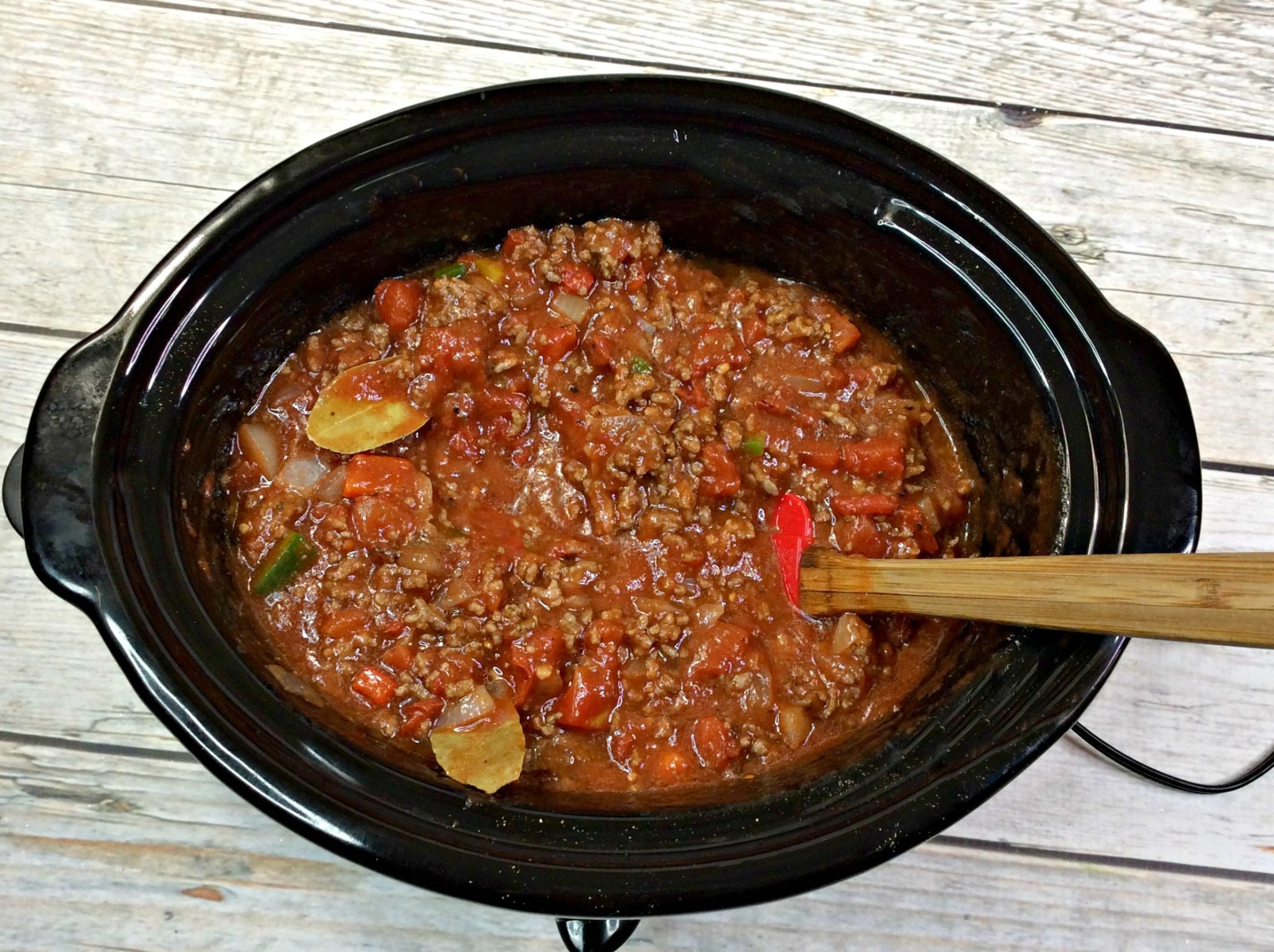 Enjoy!
Now, remember to save this recipe on Pinterest for later 🙂

Pin this recipe now to remember it later
Crockpot Goulash
Crockpot Goulash is the ultimate way to get that slow-simmered goulash you know and love. This is an American Goulash recipe waiting for you.
Ingredients
1

green bell pepper diced

2

cans tomato sauce14.5 oz

2

cans diced tomatoes 14.5 0z

1

box dry uncooked macaroni
Want to save this recipe? Enter your email below and we'll send the recipe straight to your inbox!
NOTE: By saving this recipe, you agree to join our weekly recipes newsletter.
Instructions
In a skillet over medium heat, cook ground beef until it is brown.

Add the onions and peppers, cook until tender.

Add the meat mixture to a 6-quart slow cooker.

Add in bell pepper, Italian Seasoning, salt, pepper, tomatoes, and broth.

Stir to combine.

Cover and cook on high for 3.5 hours.

Cook your pasta 1 hour before serving as the box directs you too.

30 minutes before serving stir in the pasta and peas..

Cover and let sit.

Garnish and Serve
Follow me on Pinterest for daily delicious recipes!
In the mood for more tasty dinner ideas? Check these out:
Slow cooker shepherd's pie – We always loved eating the shepherd's pie because it's so comforting and tasty.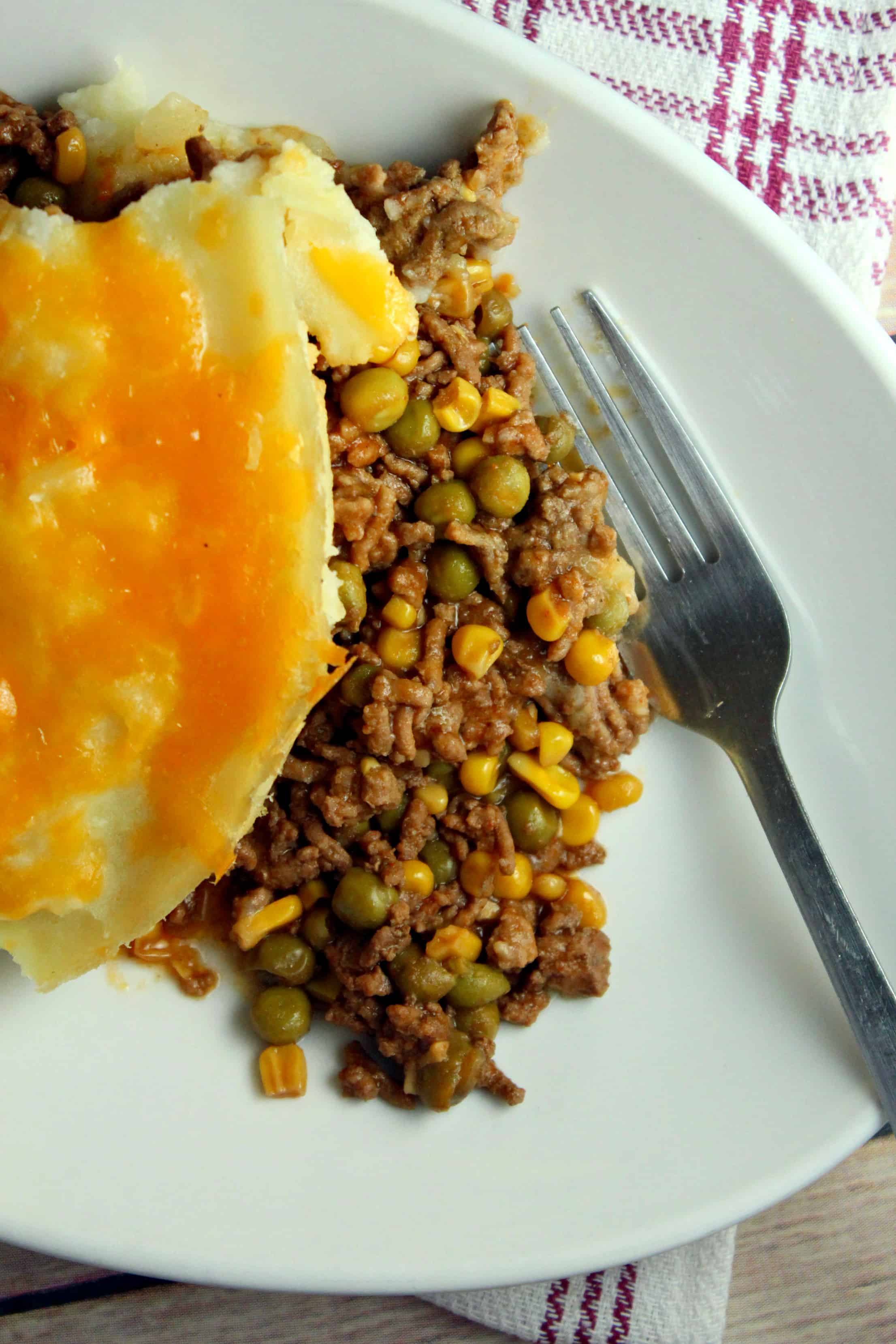 Easy slow cooker chicken parmesan – if you love chicken parmesan, you really need to try this amazing recipe. It's so unforgettable and irresistible you can't get enough.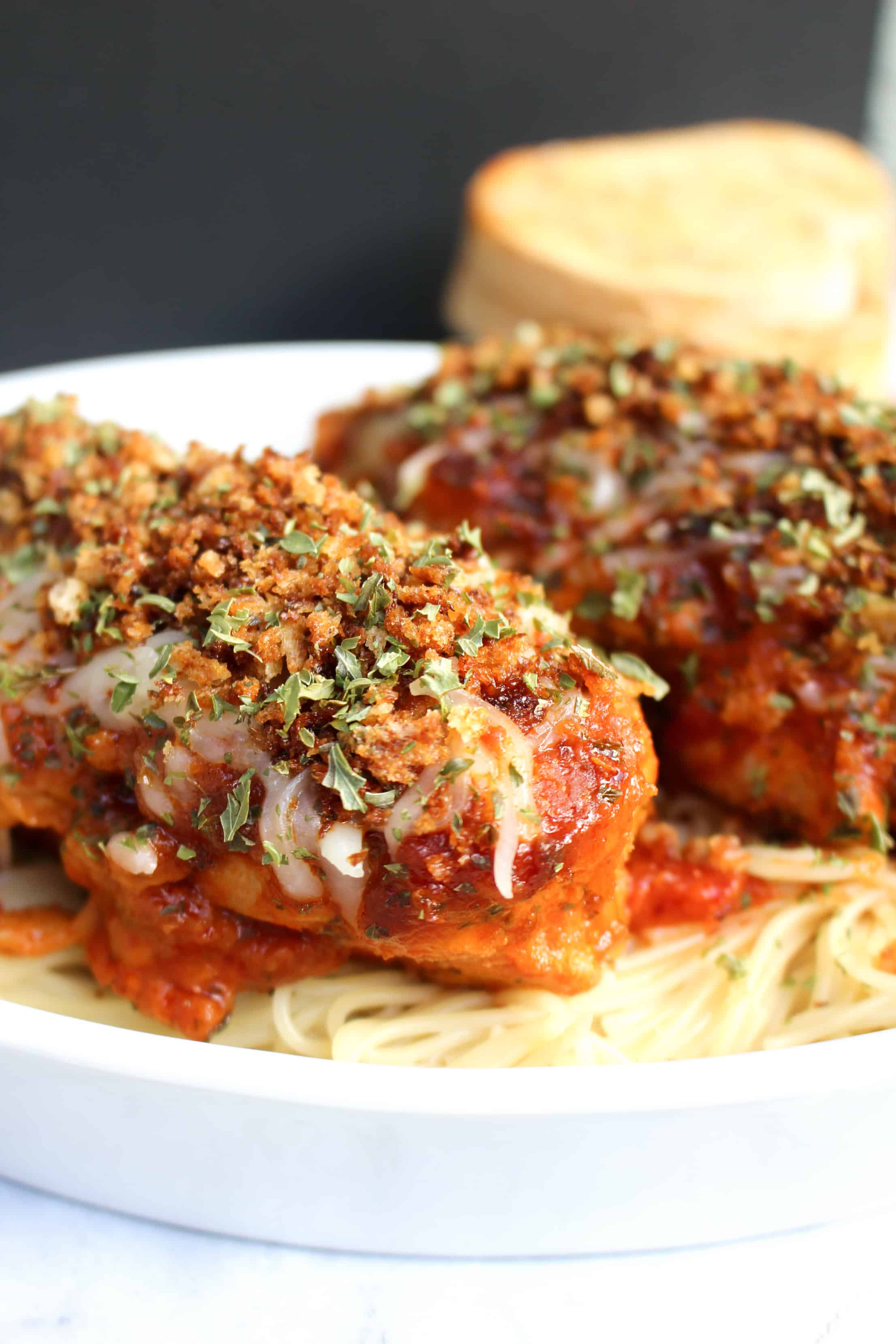 BBQ pulled slow-cooked pork sandwiches – forget boring sandwiches, you can enjoy these amazing juicy pulled pork sandwiches with very little effort.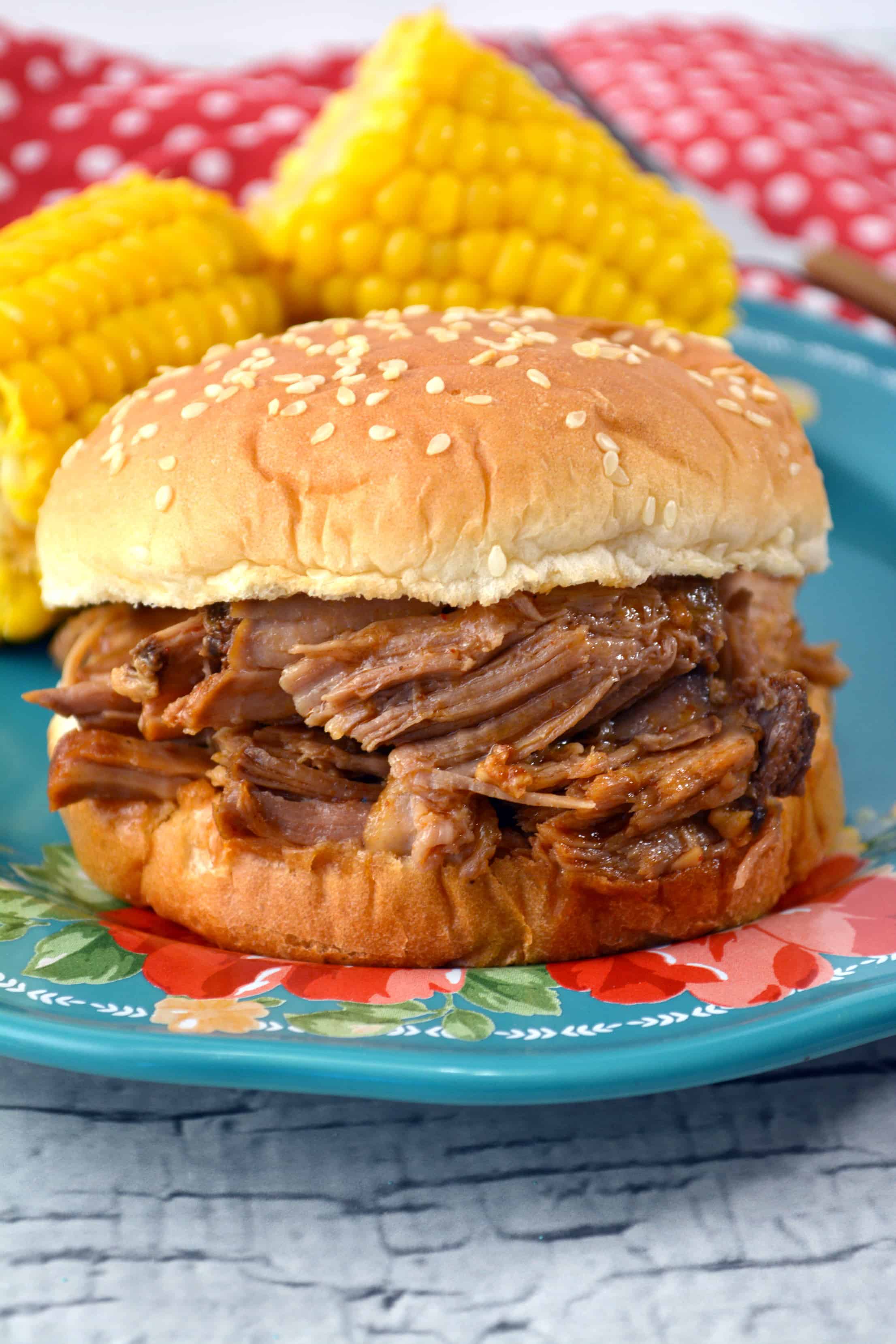 Crockpot whole roasted chicken with Summer vegetables – when you're looking for a meal to feed the entire family, this chicken should be your go-to recipe. It has everything you need for a complete meal and tastes fabulous.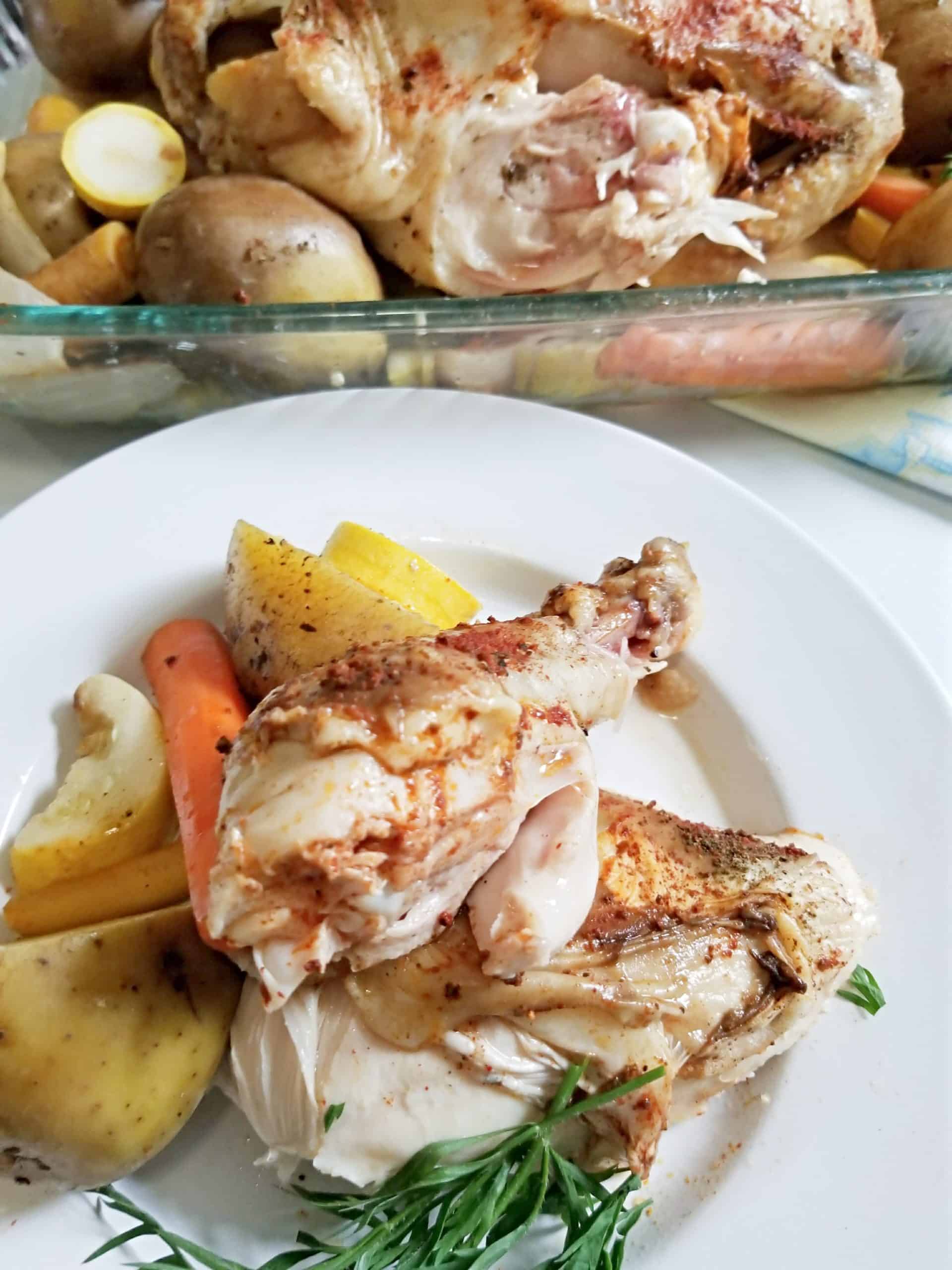 Get new recipes weekly plus our FREE ebook!