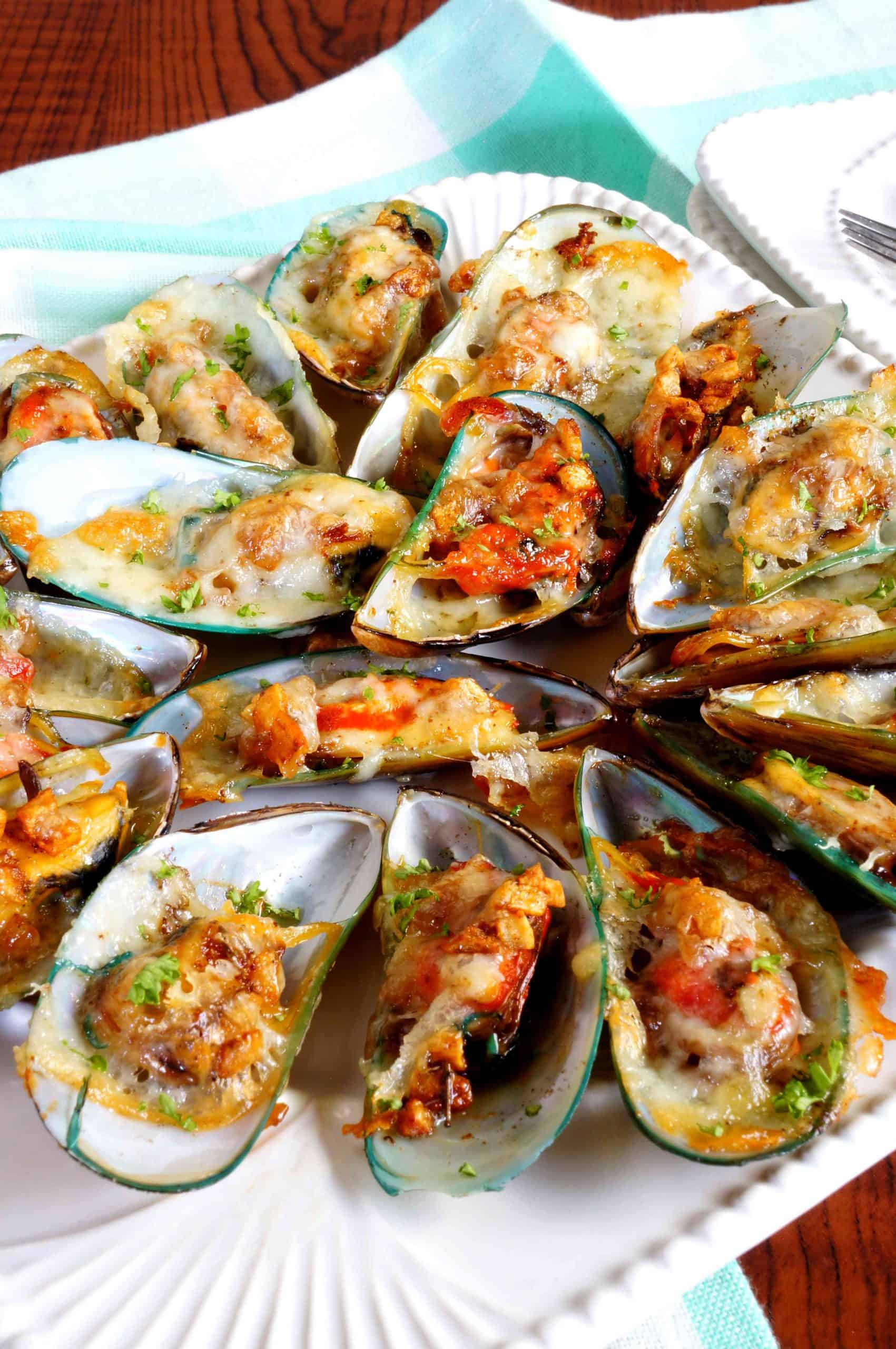 Seafood lovers need to taste these delicious Easy Baked Mussels Recipe. They are loaded with garlic, butter, cheese, and the most amazing seasonings. These baked mussels are elegant and wonderful if you are looking for something to celebrate a special occasion. You can't find an easier recipe for baked mussels, either.
Scroll to bottom for printable recipe card.
Easy Baked Mussels Recipe
If you've never tasted mussels, now is the best time to give them a taste. The flavor is hard to resist, and with all the toppings, this is a perfect dish for a beginner. Mussels don't have a really strong flavor, so it's a great seafood option for someone who doesn't love to eat fish. The advantage of eating mussels is they tend to take on the flavor of the other ingredients. So seasoning them well is an important step when making these baked mussels.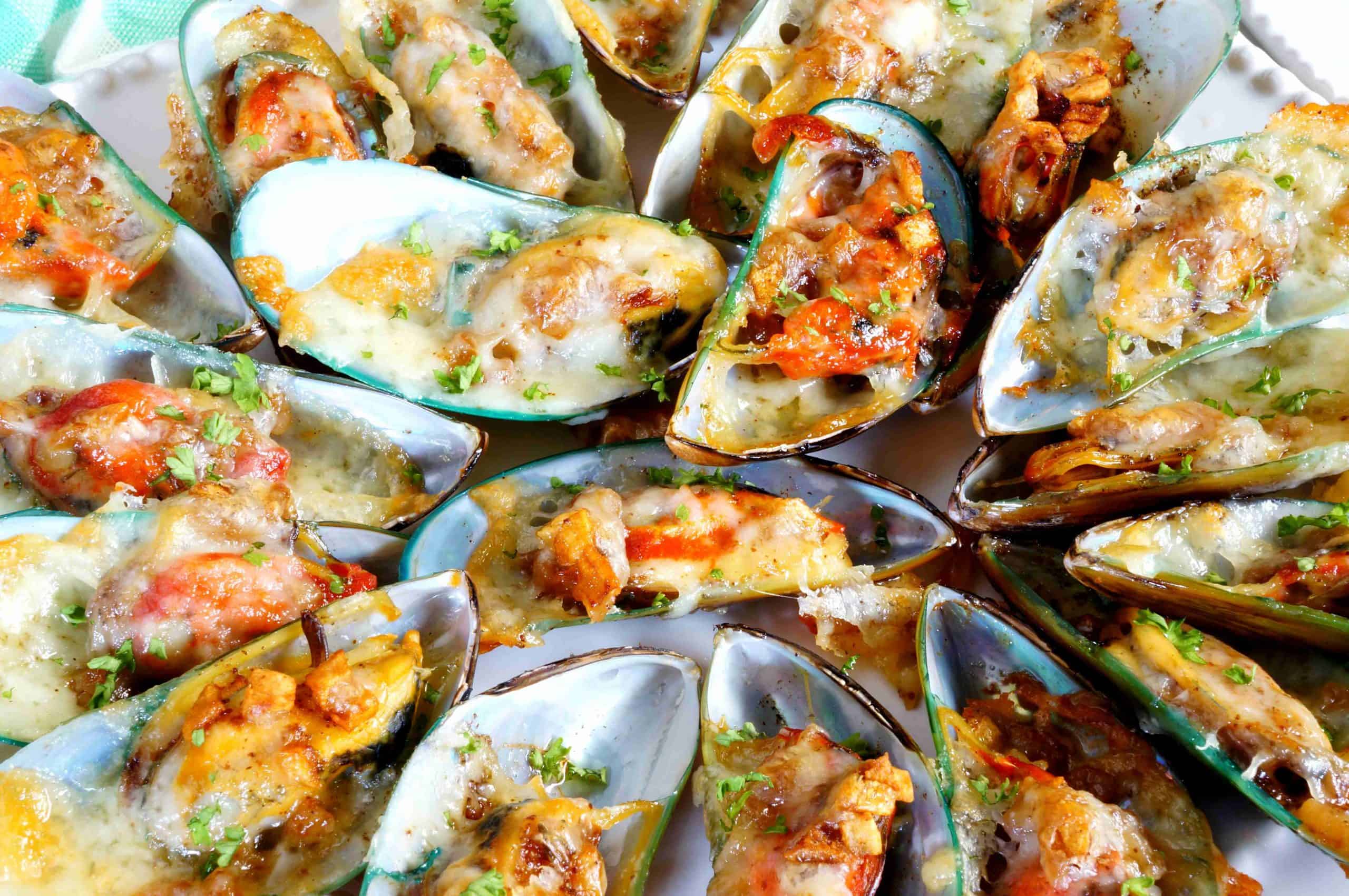 We will host dinner parties from time to time, and serving something classy is important to me. I don't always go with fancy foods, but on occasion, we break out the mussels and go to town on this amazing recipe. I hope you love them as much as we do because they are so good.
These easy baked mussels are fabulous on their own, or you can serve them with some other foods too. Sometimes we eat them as an appetizer and have a steak as the main course. Or you can go wild and serve lobster tails as the main course. Another option is to serve the mussels as the main part of your dinner. They go well with roasted veggies, salads, and potatoes. Don't forget to make some homemade dinner rolls or bread. No matter what you make with the mussels, I'm sure it will be tasty.
How do I Know Mussels Are Fresh?
The first thing to pay attention to when checking the mussels is the odor. They should never smell fishy or have a pungent odor. You should notice the aroma is similar to the ocean and smells almost salty.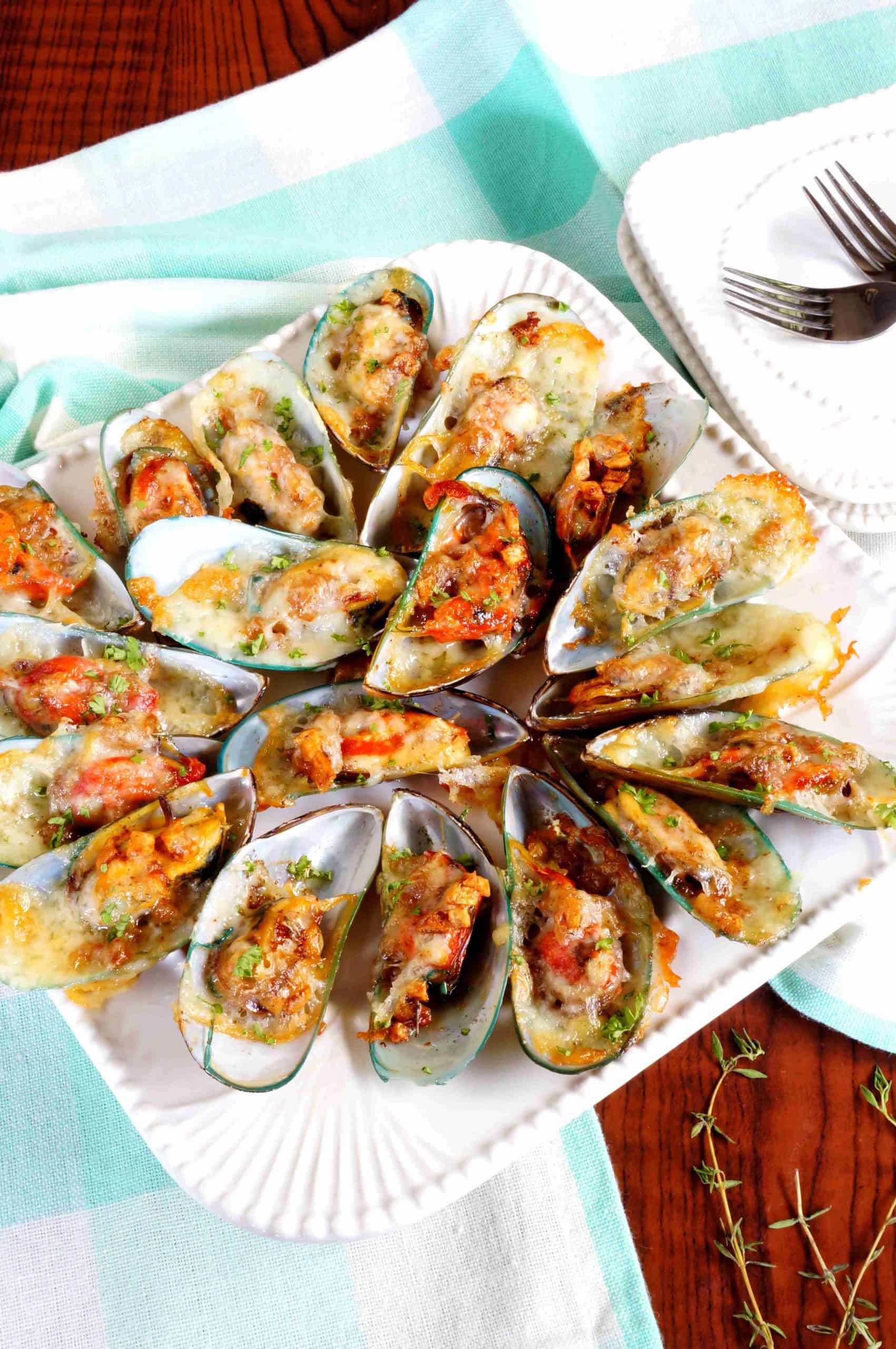 If you see that the shells are opened, the next thing you need to do is give the mussels a tap on the counter. If they close up, they are still safe to eat and are fresh. If you tap it and they stay open, that means that the mussel has died and shouldn't be eaten. Toss it out and check the rest of them.
After they have finished cooking, it's important not to eat any mussels that do not open up. That means they are no longer fresh and should be tossed.
How do I Know Baked Mussels are Done Cooking?
When you are boiling the mussels, the easiest way to tell they are done cooking is when they open. The edges will have started to curl, and you will notice the meat becomes and opaque color.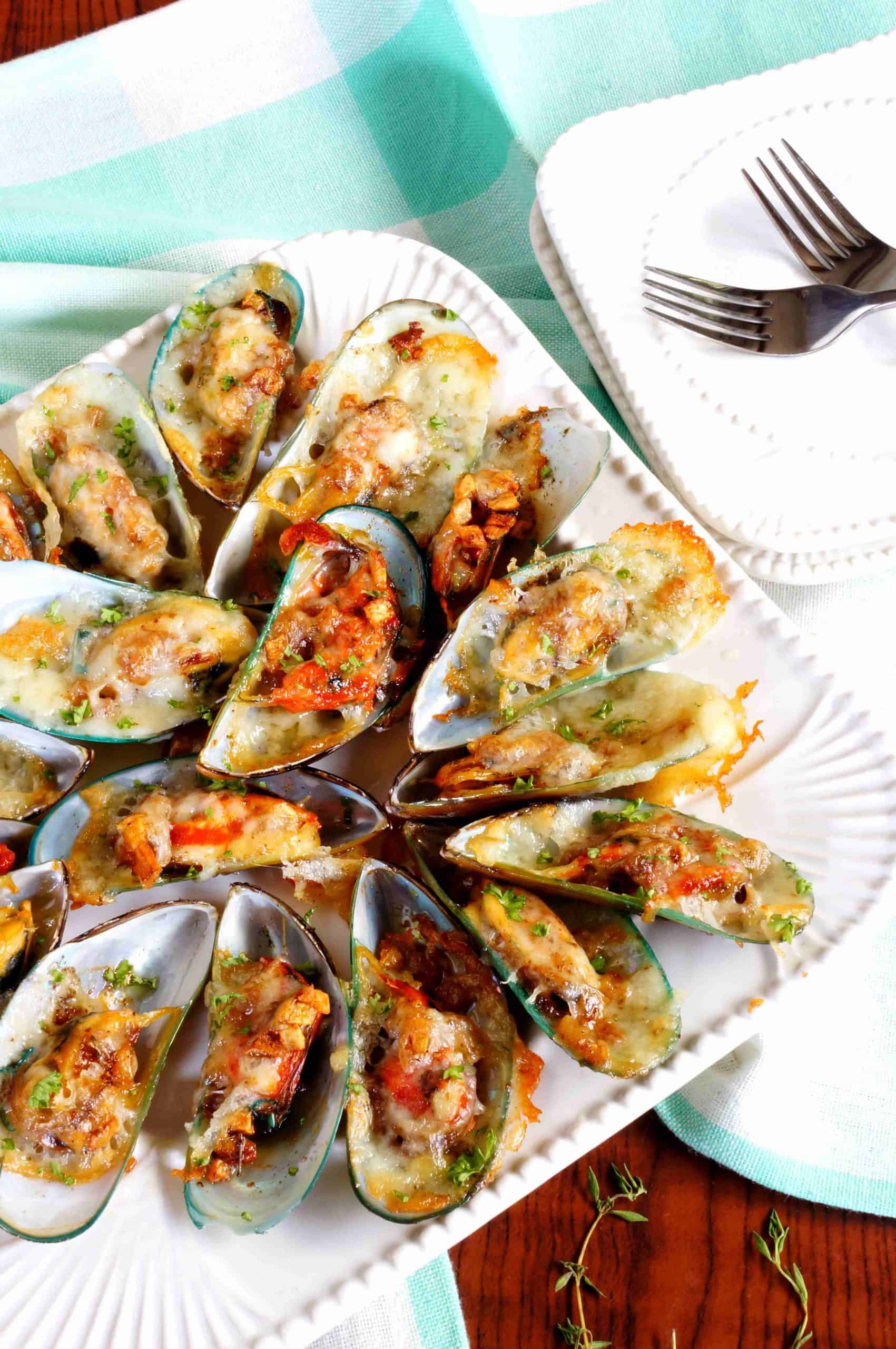 What Sauces Pair Well with Mussels?
Mussels go well with many sauces. Anything that has garlic and butter is sure to be a huge hit. Tangy lemon is also another great option for pairing with mussels. Many people love white wine sauce with their mussels.
Ingredients
You won't forget these oven baked mussels after you take your first taste. They are so good, and it's amazing that you just need 9 ingredients to make them. These beauties are perfect when you are wanting to serve some fancy food. Here is a list of the ingredients that you need.
Fresh Mussels
Butter
Cloves Garlic, finely chopped
Fresh Ginger, sliced
Medium or Sharp Cheddar Cheese
Dried Thyme
Cayenne Powder
Ground Black Pepper, to taste
Fresh Parsley, minced for garnishing
Water for boiling
How to Make Baked Mussels
There are several methods for making mussels, but baking them is so easy and takes very little time or effort on your part. Take a look at these easy directions, and you can make some for yourself.
First Step: Brush the outer shell of the mussels to clean them really well under cold running water. Take the dark hairy part of the mussel off. This is referred to as the beard or byssus.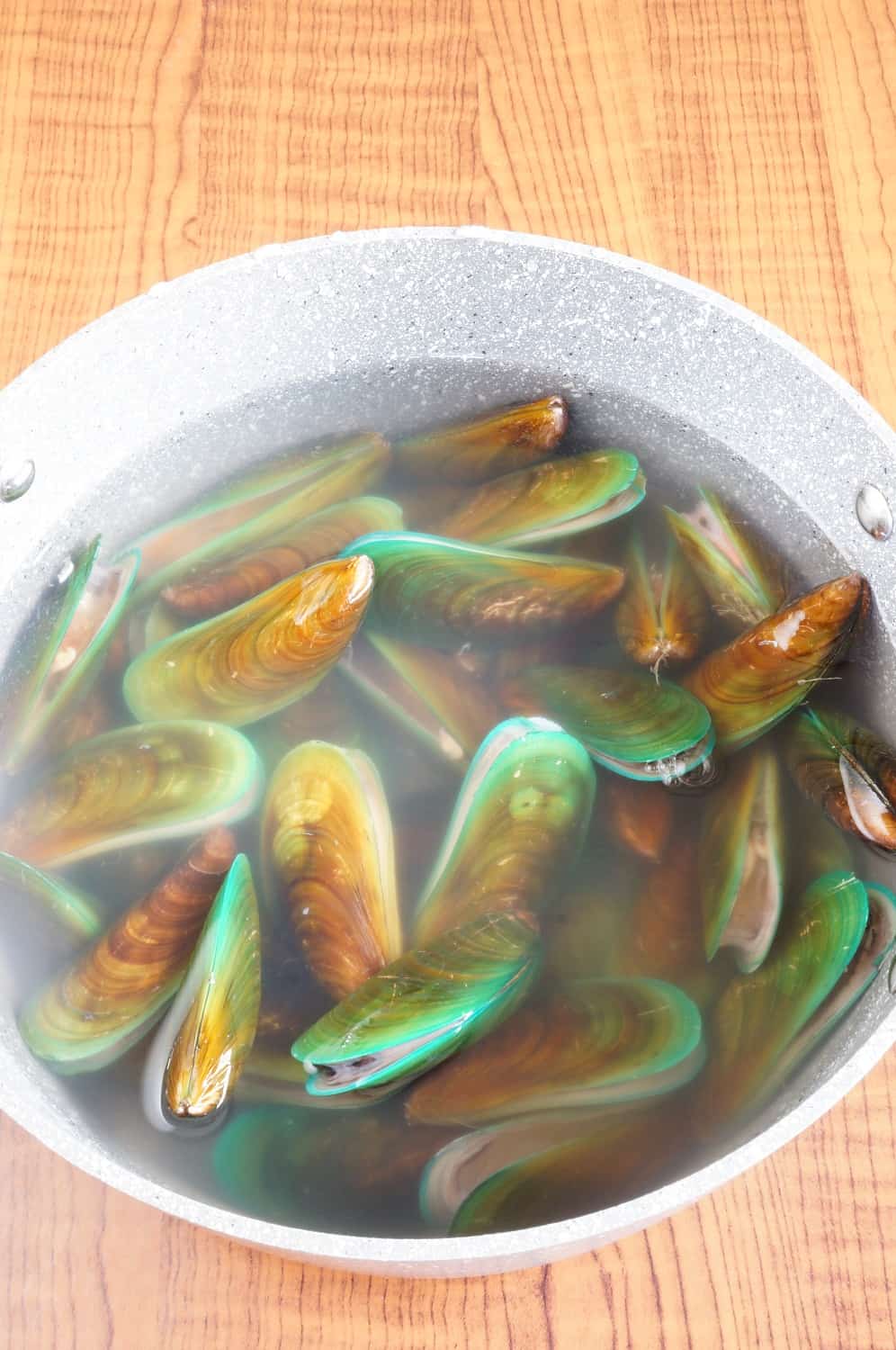 Second Step: In a large pot, begin boiling the water with ginger. You need enough water to soak the fresh mussels. Place the mussels in the pot and let them boil for 1 or 2 minutes. Drain off the water. Separate the mussels shells with a knife and throw out the empty side of the shell. Place the mussel shell with the meat on a baking sheet that has been lined with foil and greased. It's best to discard any mussels that don't open.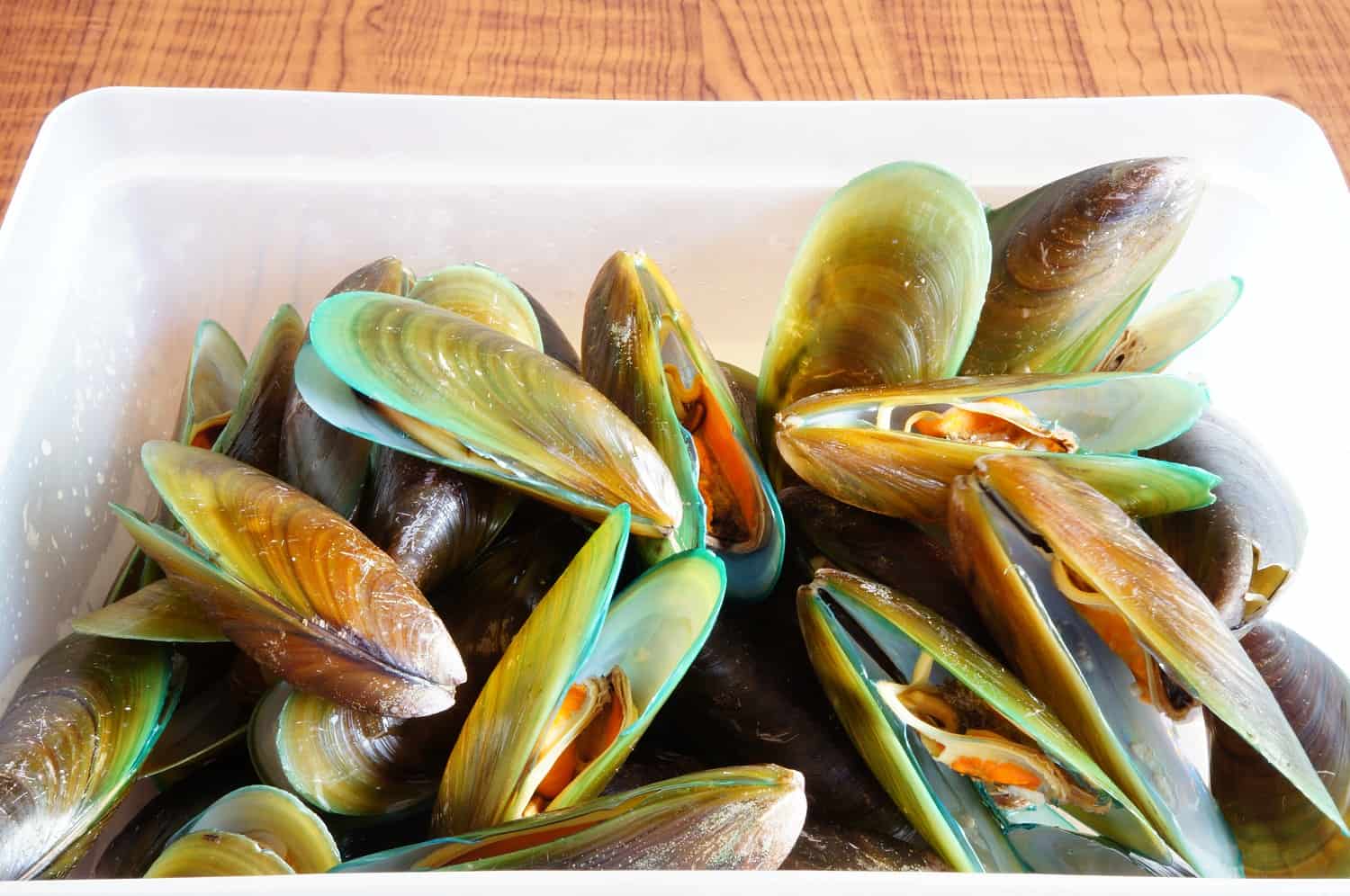 Third Step: Melt butter using low heat and sautee the garlic until it's golden brown in a skillet. After the garlic is done, turn off the heat and sprinkle dried thyme and some cayenne pepper. Take a spoon and drizzle the garlic butter over the top of the mussels and add a few sprinkles of black pepper. Sprinkle with cheddar or mozzarella cheese.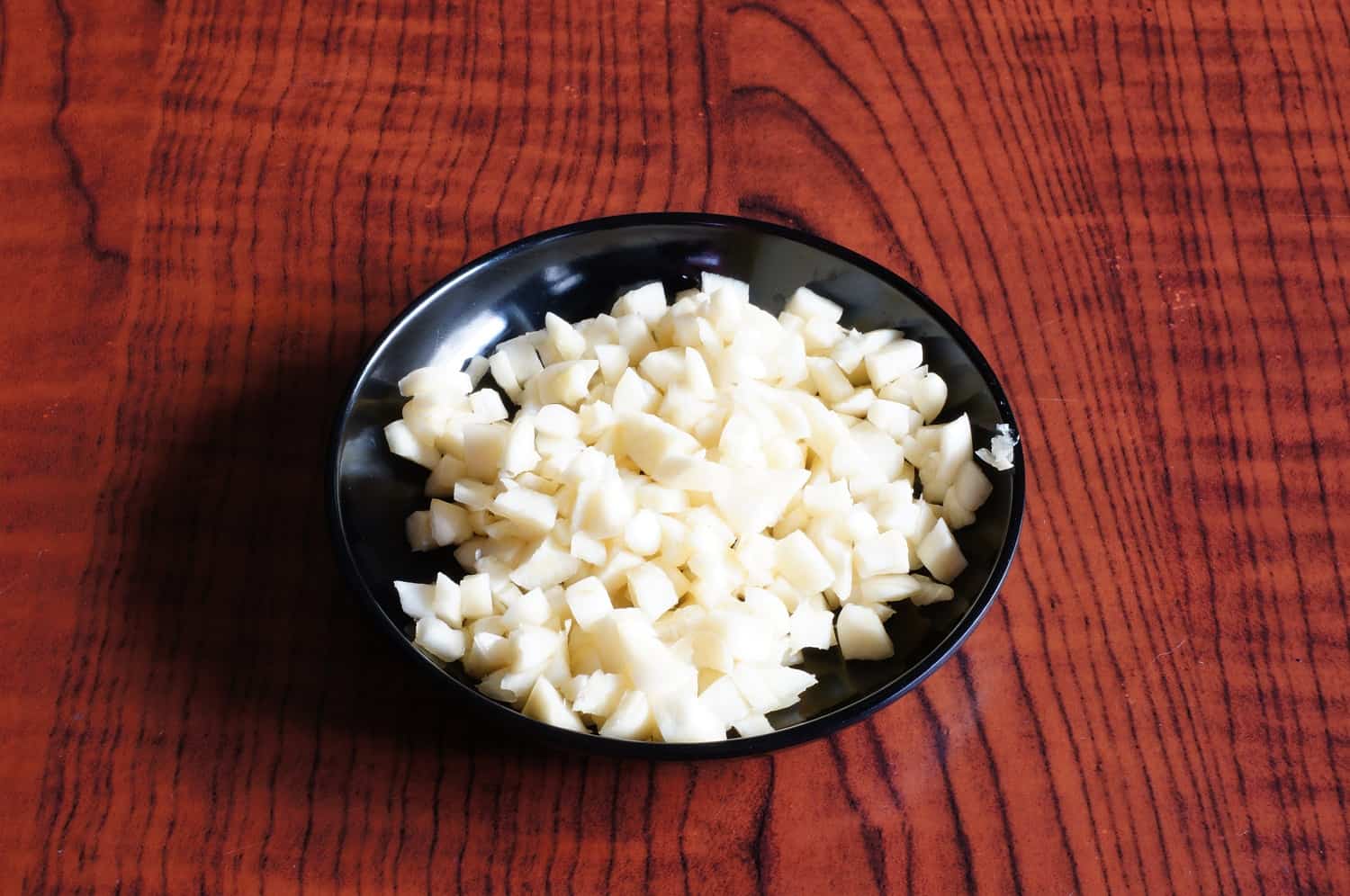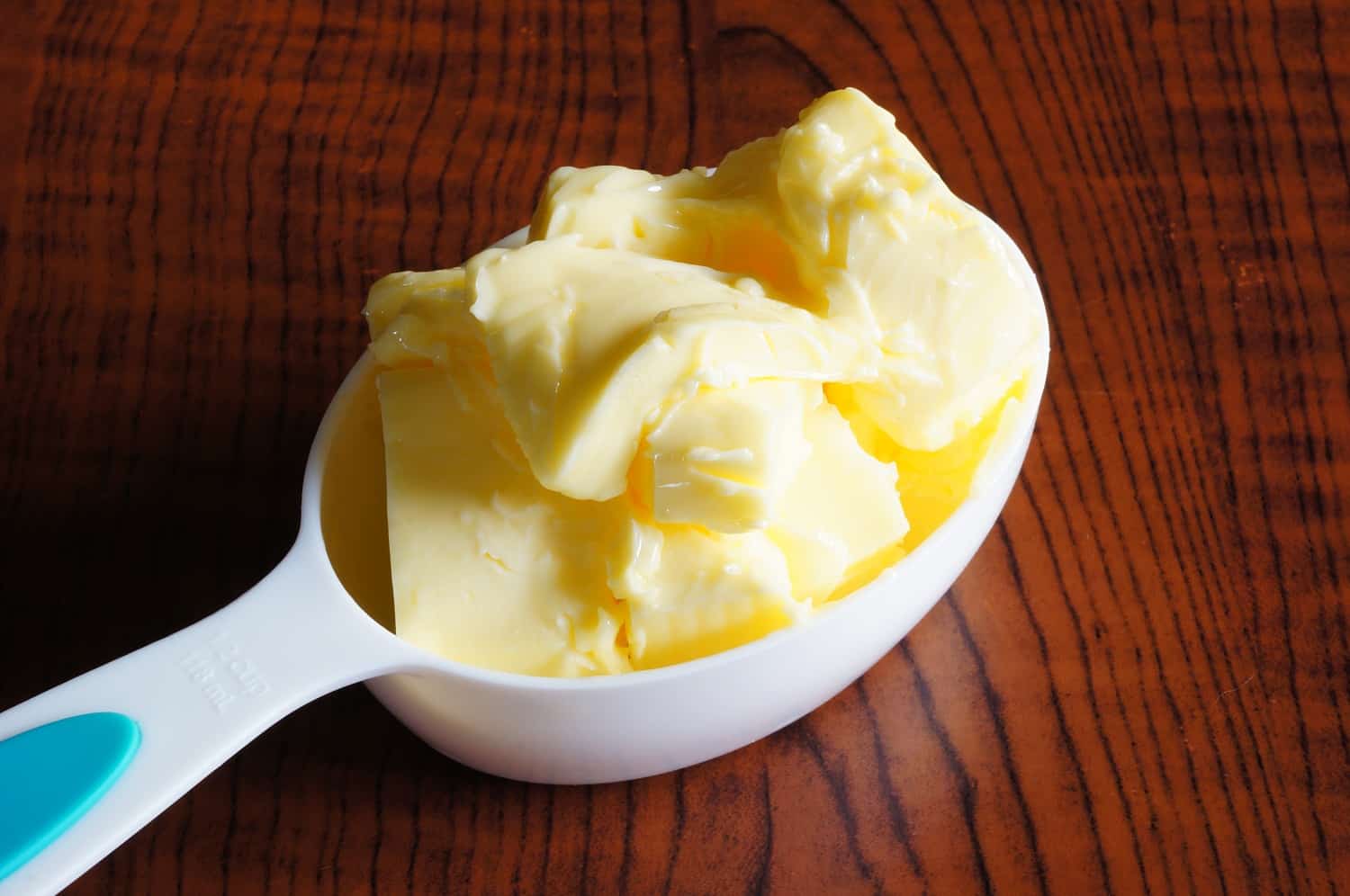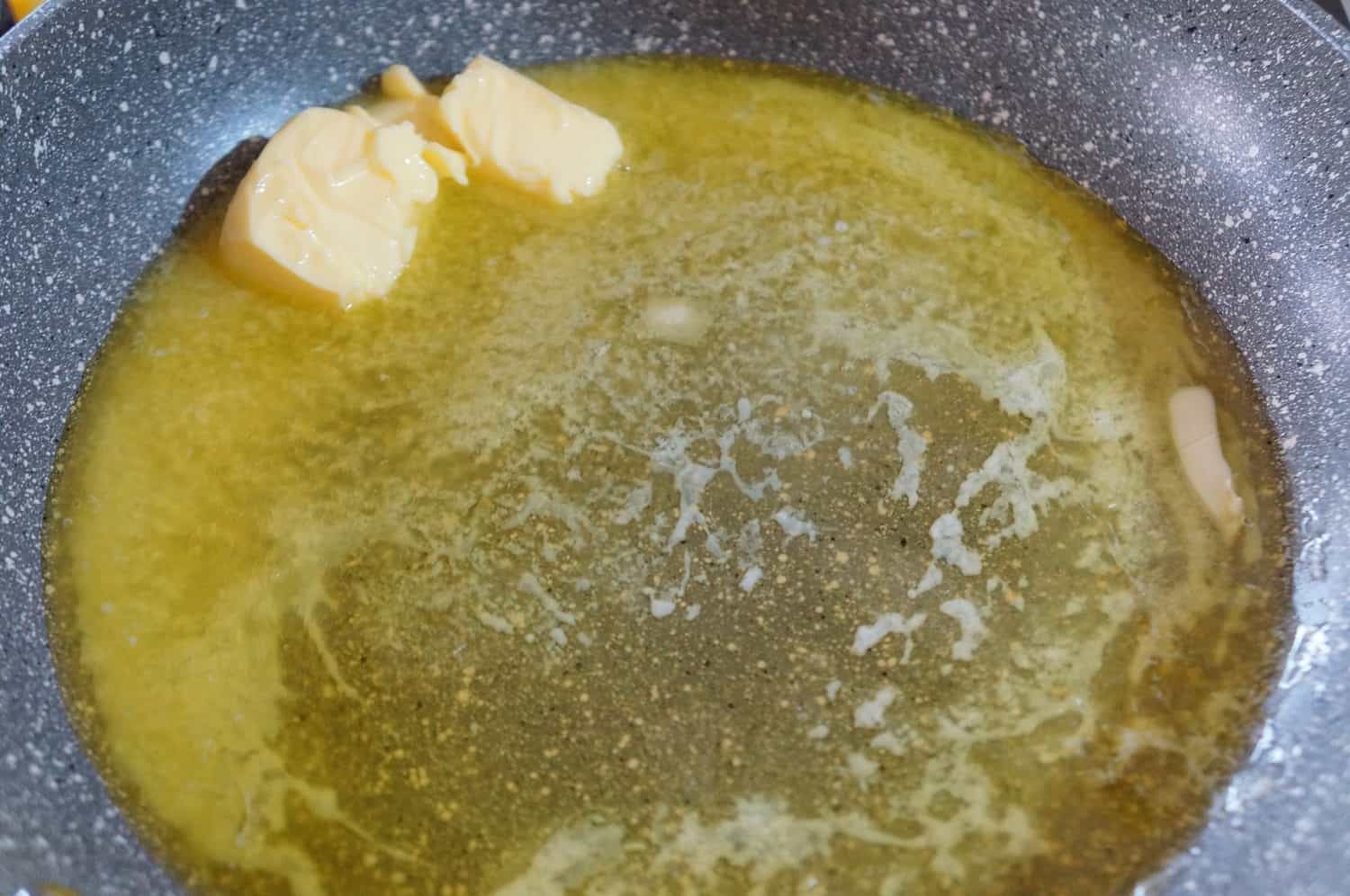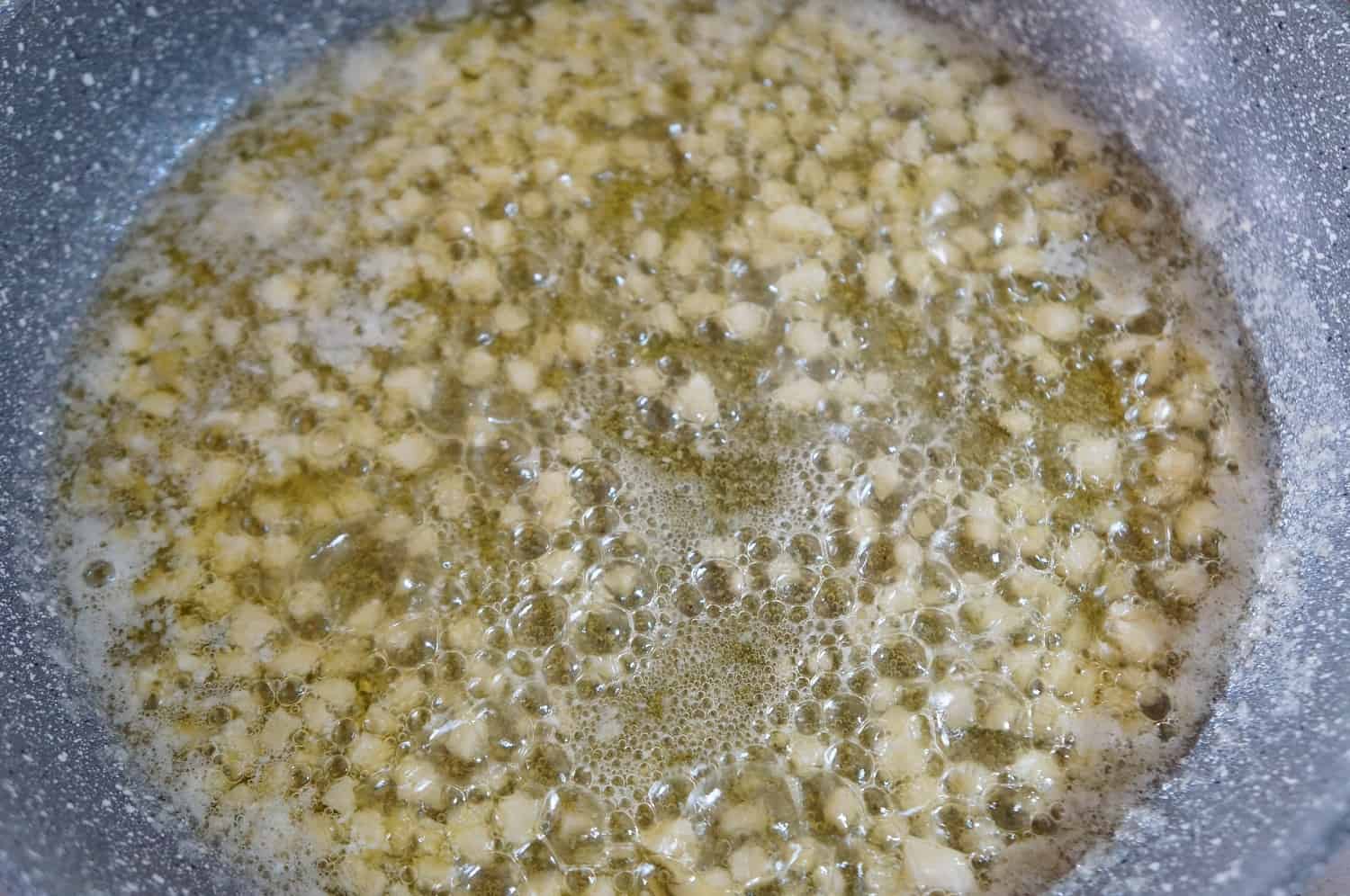 Fourth Step: Put the pan with the mussels in a preheated oven to 350 degrees F. They should cook for 8-10 minutes, and the cheese should be melted and golden.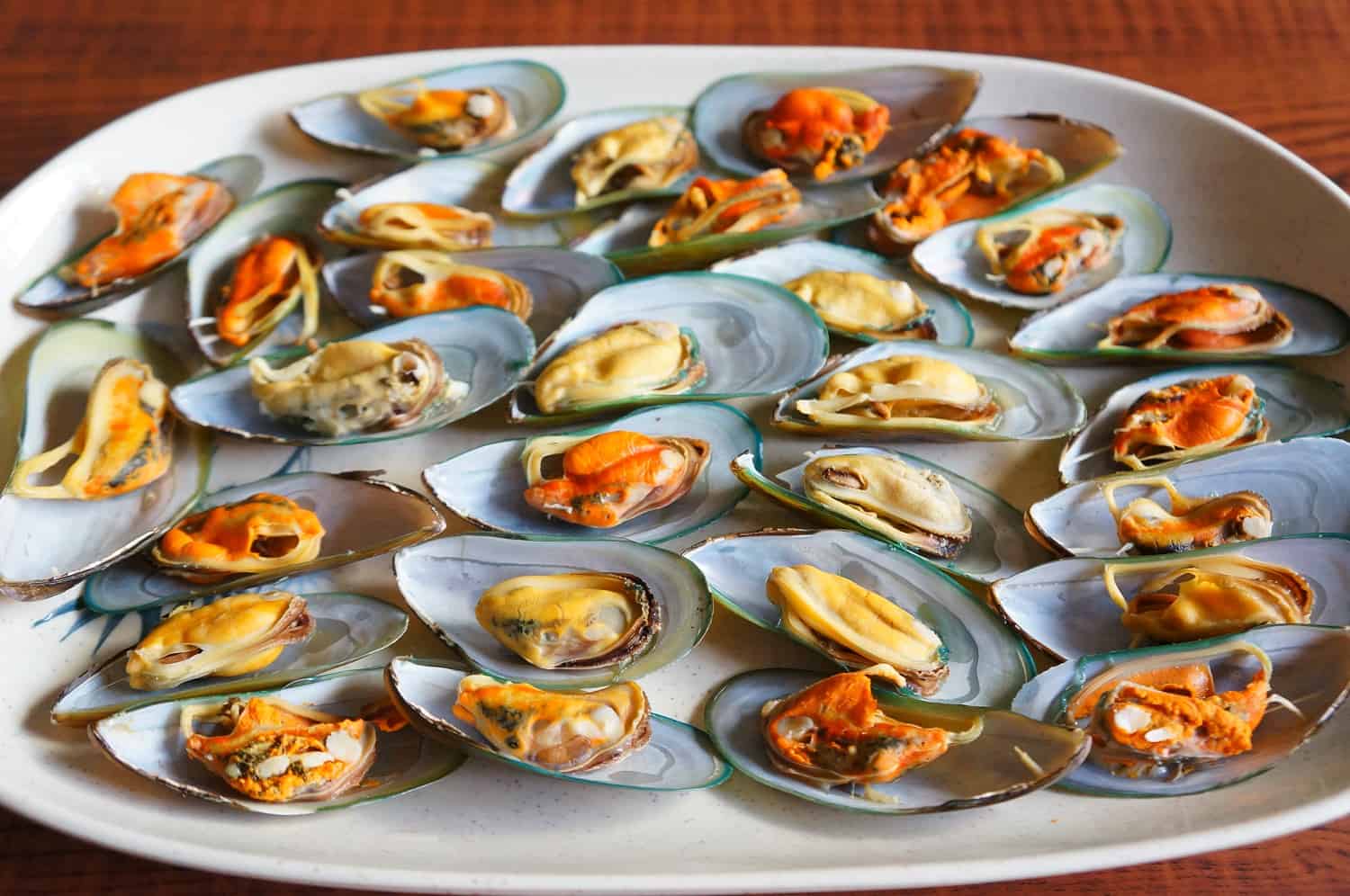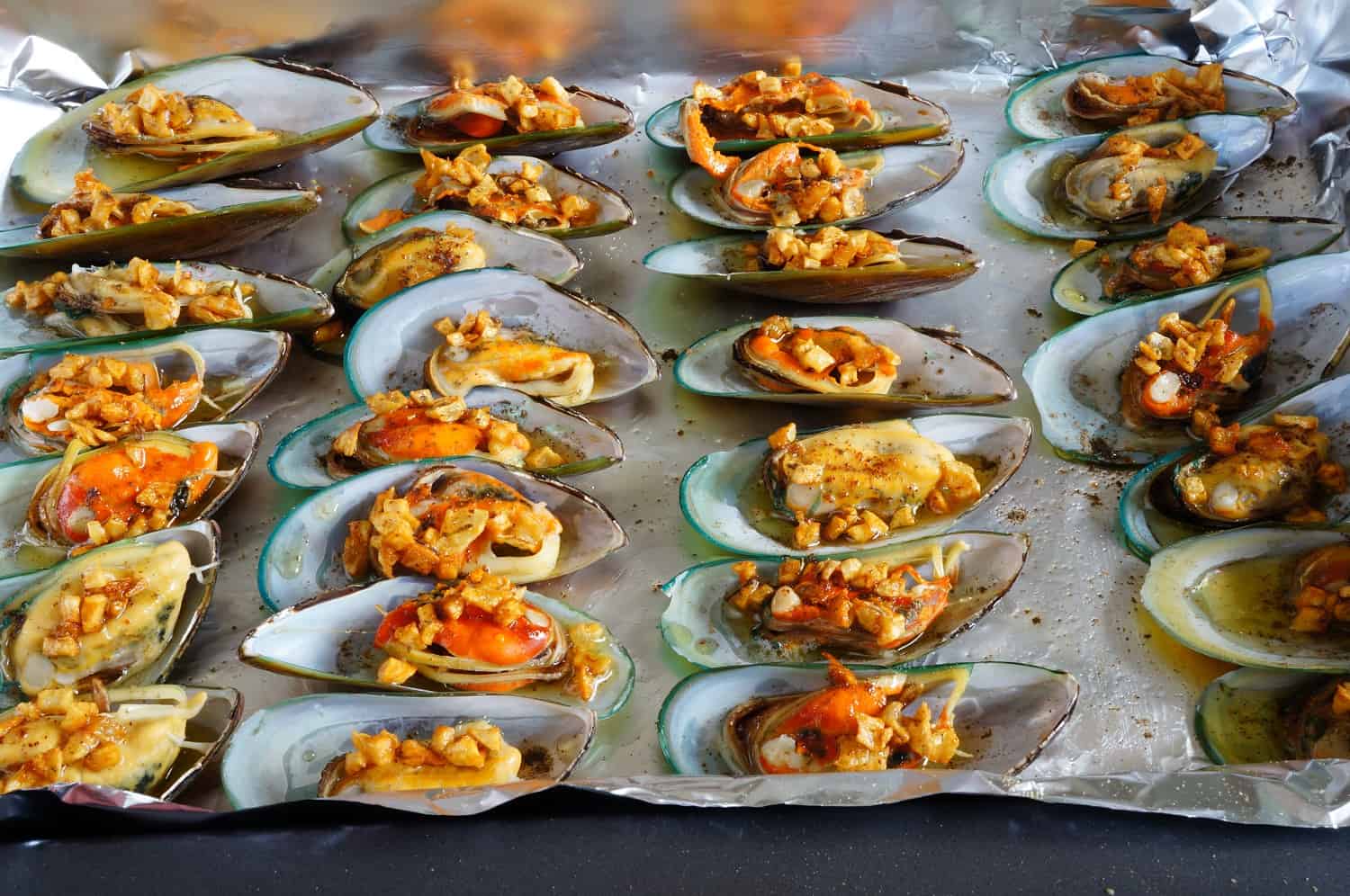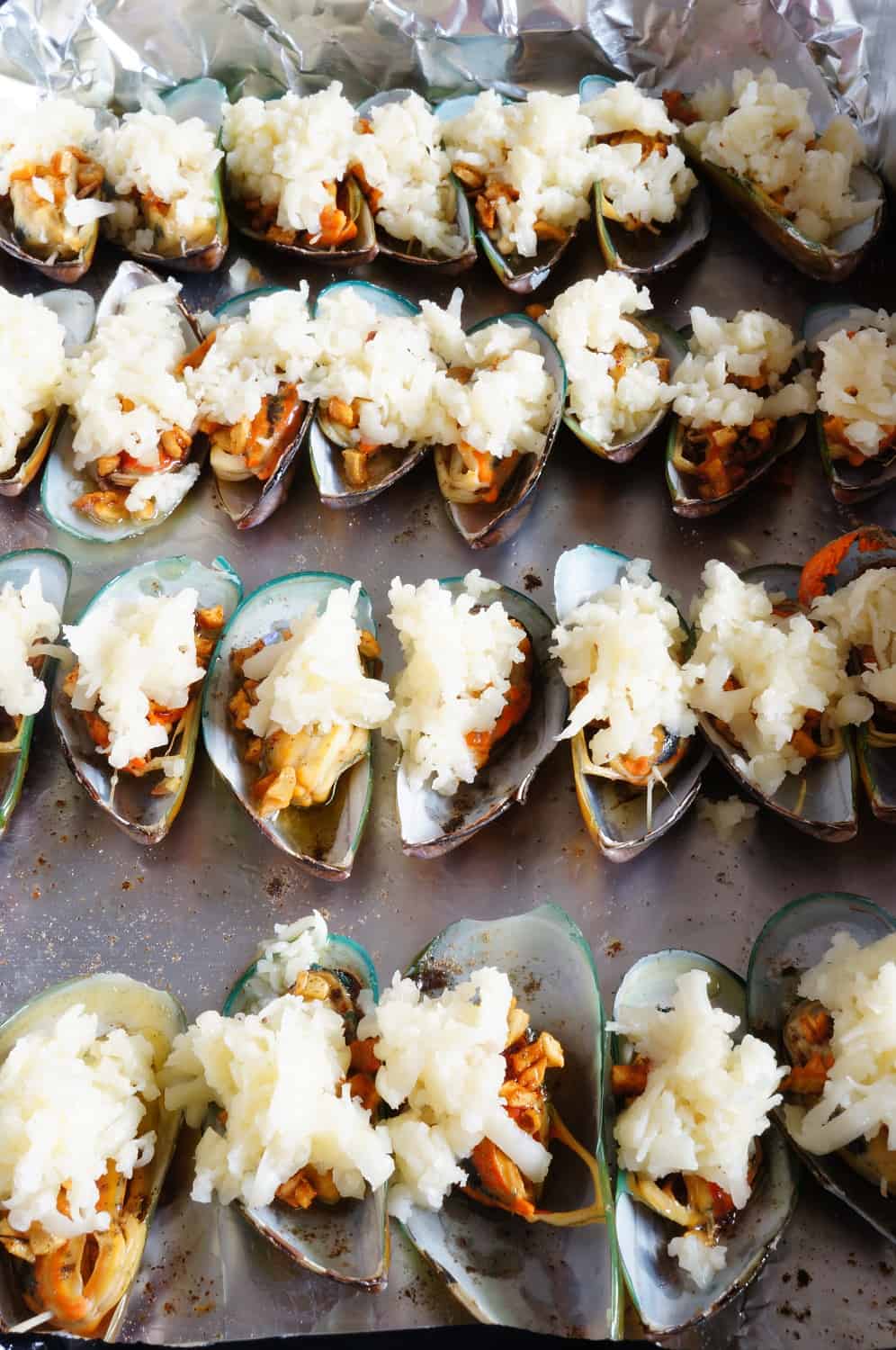 Fifth Step: Add the baked mussels to a serving platter and sprinkle some fresh parsley as a garnish. Serve immediately and enjoy.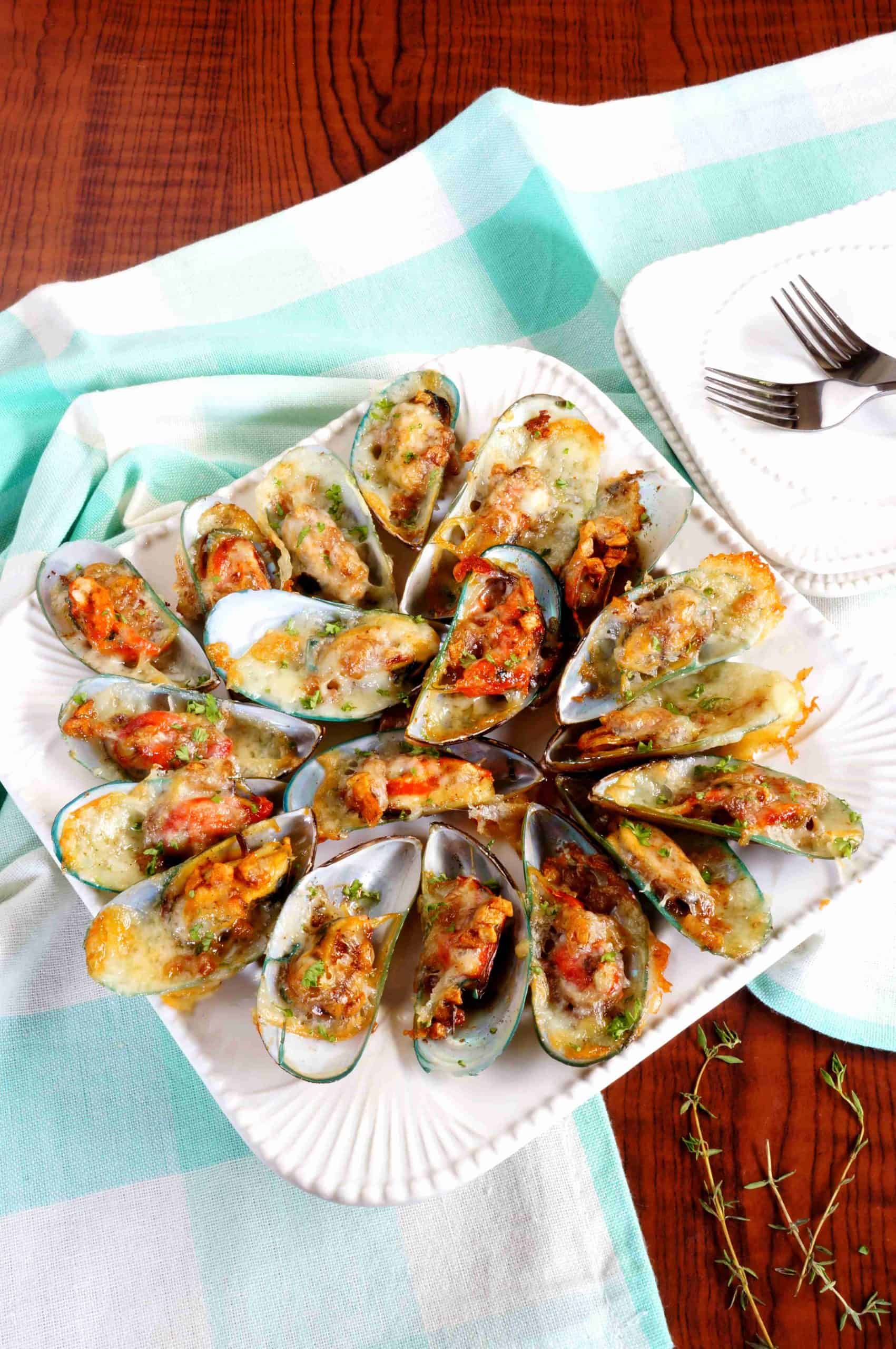 Now, remember to save this recipe on Pinterest for later 🙂

Pin this recipe now to remember it later
Easy Baked Mussels Recipe
Seafood lovers need to taste these delicious Easy Baked Mussels Recipe. They are loaded with garlic, butter, cheese, and the most amazing seasonings.
Ingredients
8

Cloves

Garlic

,

finely chopped

1

Thumb Fresh Ginger

,

sliced

1

Cup

Medium or Sharp Cheddar Cheese

Ground Black Pepper

,

to taste

Fresh Parsley

,

minced for garnishing
Want to save this recipe? Enter your email below and we'll send the recipe straight to your inbox!
NOTE: By saving this recipe, you agree to join our weekly recipes newsletter.
Instructions
Properly clean mussels by brushing the outer shell and washing with cold running water. Remove the dark hairy part referred to as the "beard" or byssus.

In a casserole, boil water with ginger. Water should be enough to soak the fresh mussels. Add mussels and allow to boil for one to two minutes. Drain water. Separate the shells of mussels - discard the empty shell and transfer the mussel meat with shell to a tray lined with lightly greased foil. For mussels that did not open when boiled, opt to discard them.

In a skillet, melt butter over low heat and fry garlic until slightly golden. Turn off the heat and add dried thyme and cayenne powder. Spoon garlic-butter mixture over mussels. Season with ground black pepper. Top with grated cheddar cheese.

Bake mussels in a preheated oven of 350°F for 8 to 10 minutes or until cheese is melted and slightly golden.

Transfer to a serving platter and garnish with fresh parsley.
Notes
I used cheddar and didn't add salt to mussels.
If you opt to use mozzarella cheese, season mussels with some salt if desired.
For #2, some articles say closed mussels are still safe to eat.
Follow me on Pinterest for daily delicious recipes!
Hungry for more dinner options? I wanted to share some of our other recipes that our readers go wild for. These are some of the best recipes we have:
Cheesy Shrimp Tortellini Alfredo Skillet – The creamy sauce is out of this world! It's full of some plump juicy shrimp and filling tortellini noodles. It also makes great leftovers too, so you can enjoy it for lunch the next day.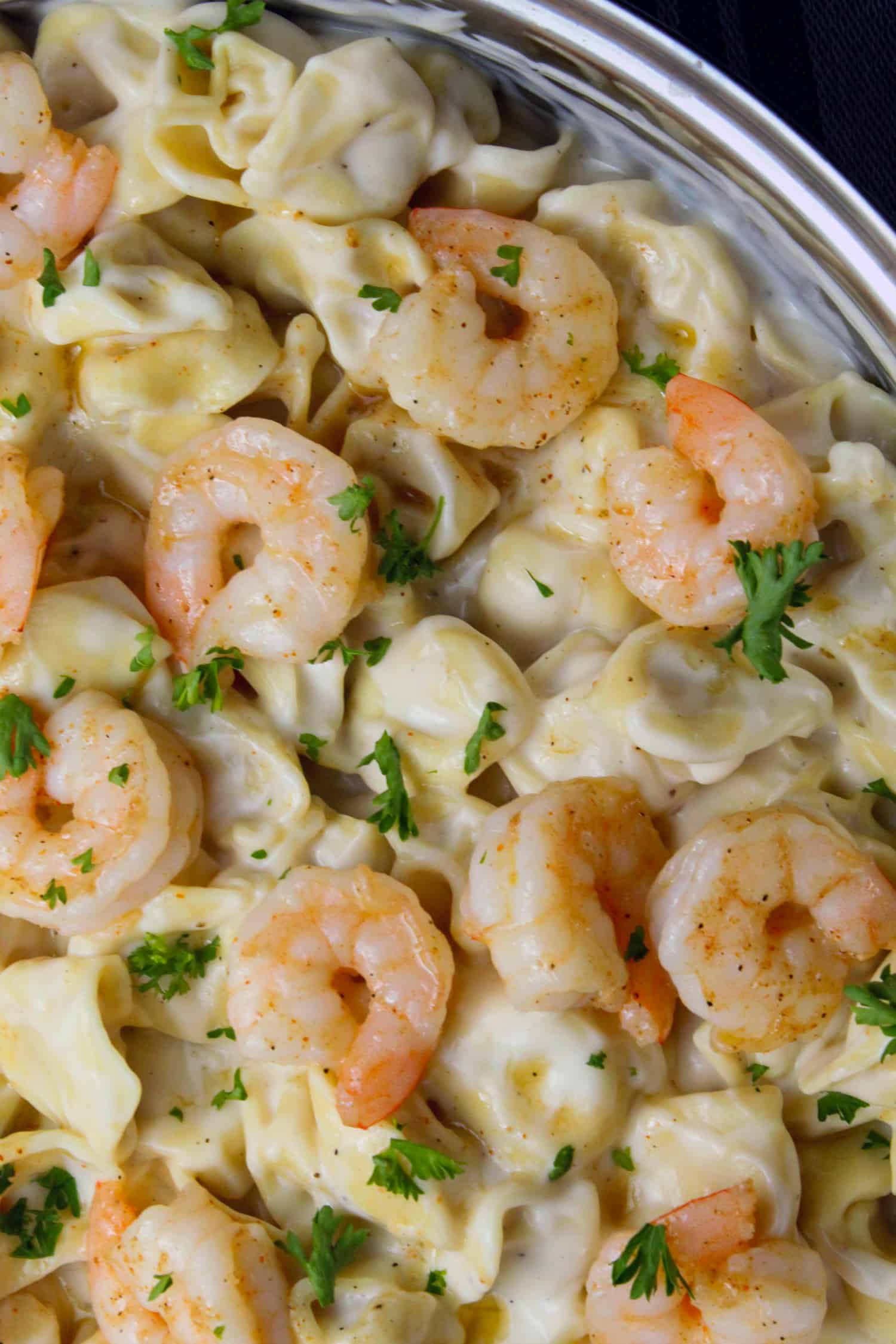 Lemon Garlic Butter Shrimp With Zoodles – Serving this shrimp with zoodles is also a meal that's always enjoyed by a crowd. You can feel good about serving it because it is loaded with lots of healthy nutrients.
Hawaiian Shrimp Packets – These are so awesome, and they taste like you are on vacation when munching on this excellent shrimp. Plus, they are so easy to make too.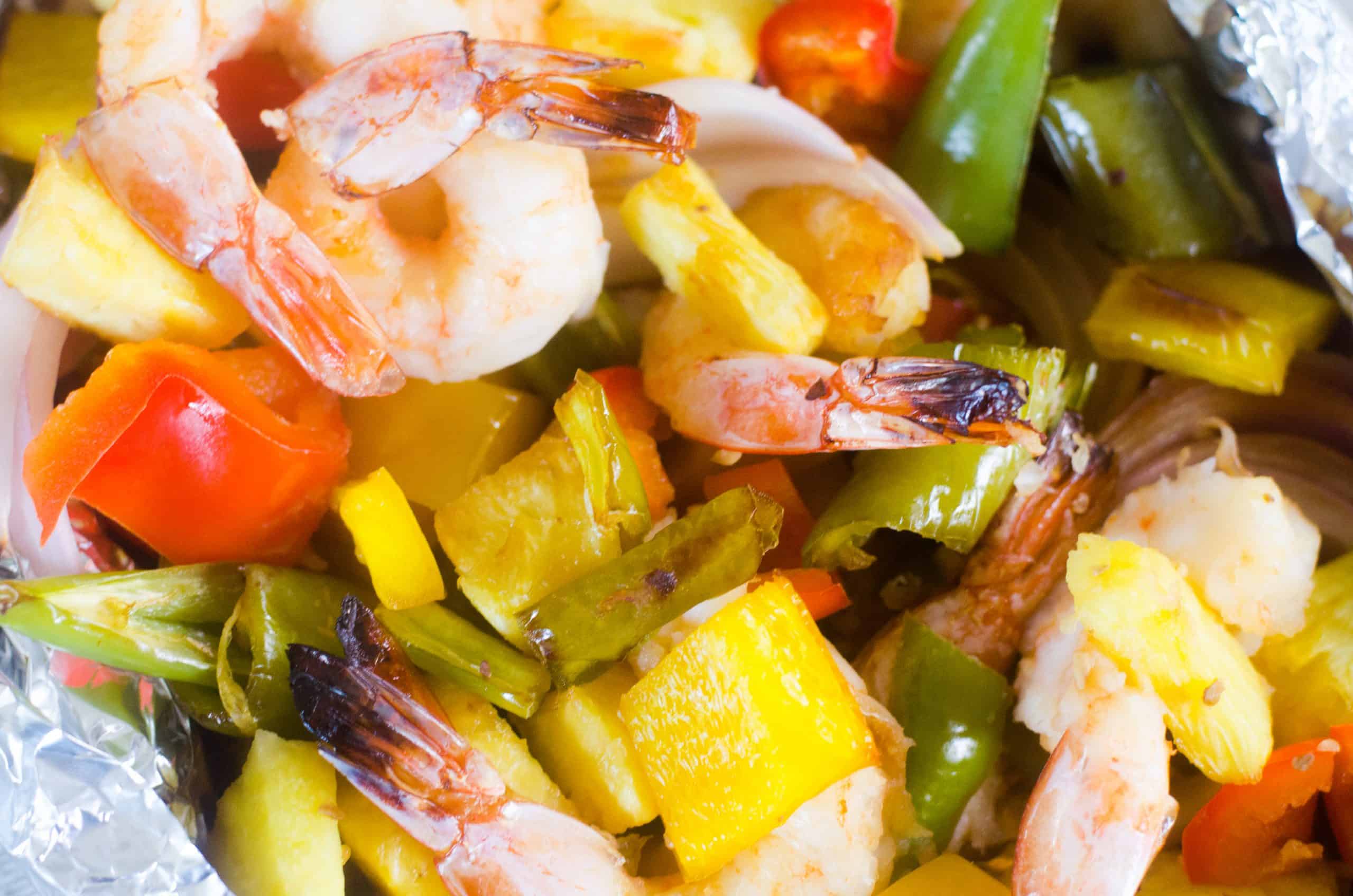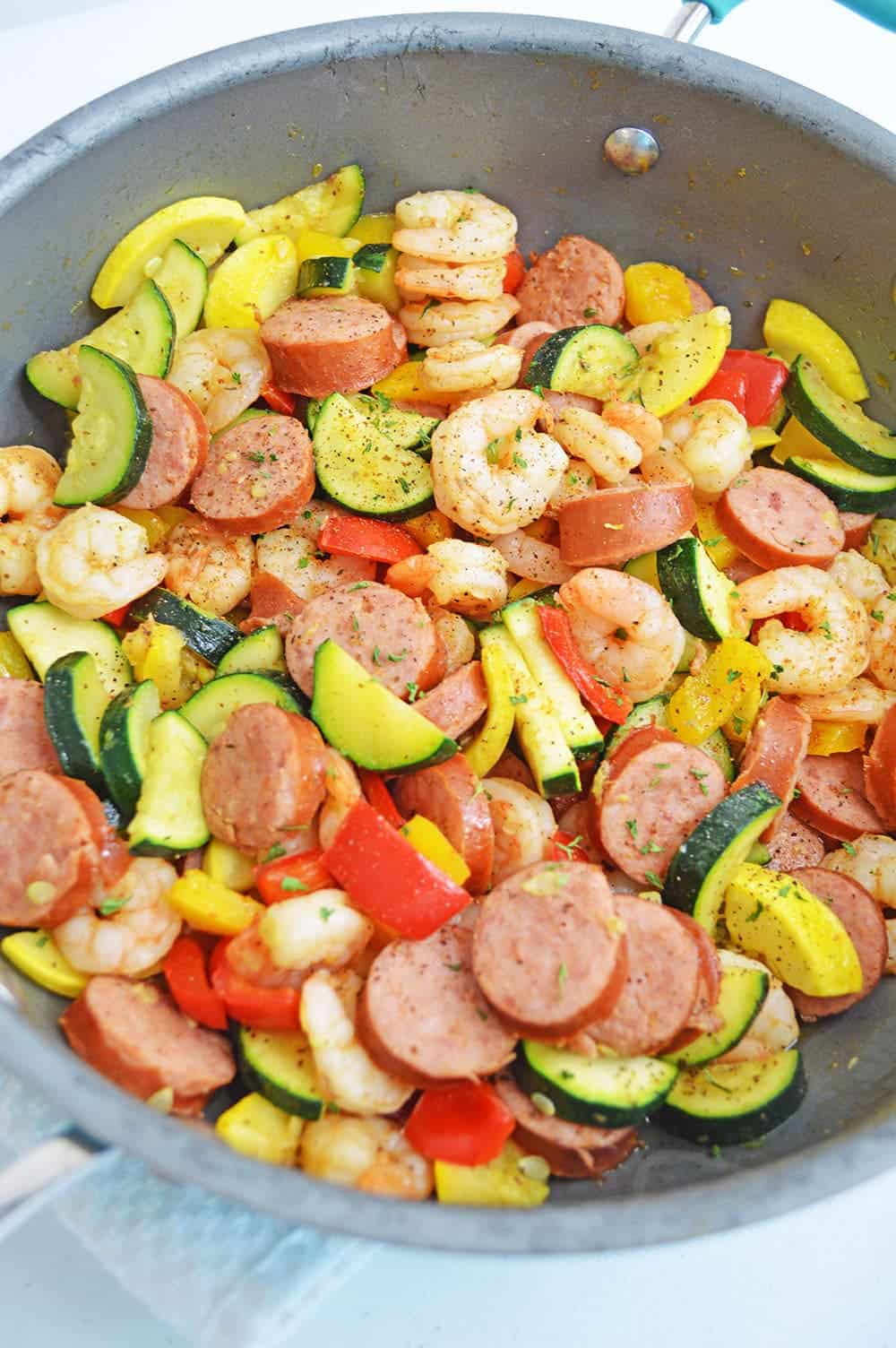 Get new recipes weekly plus our FREE ebook!