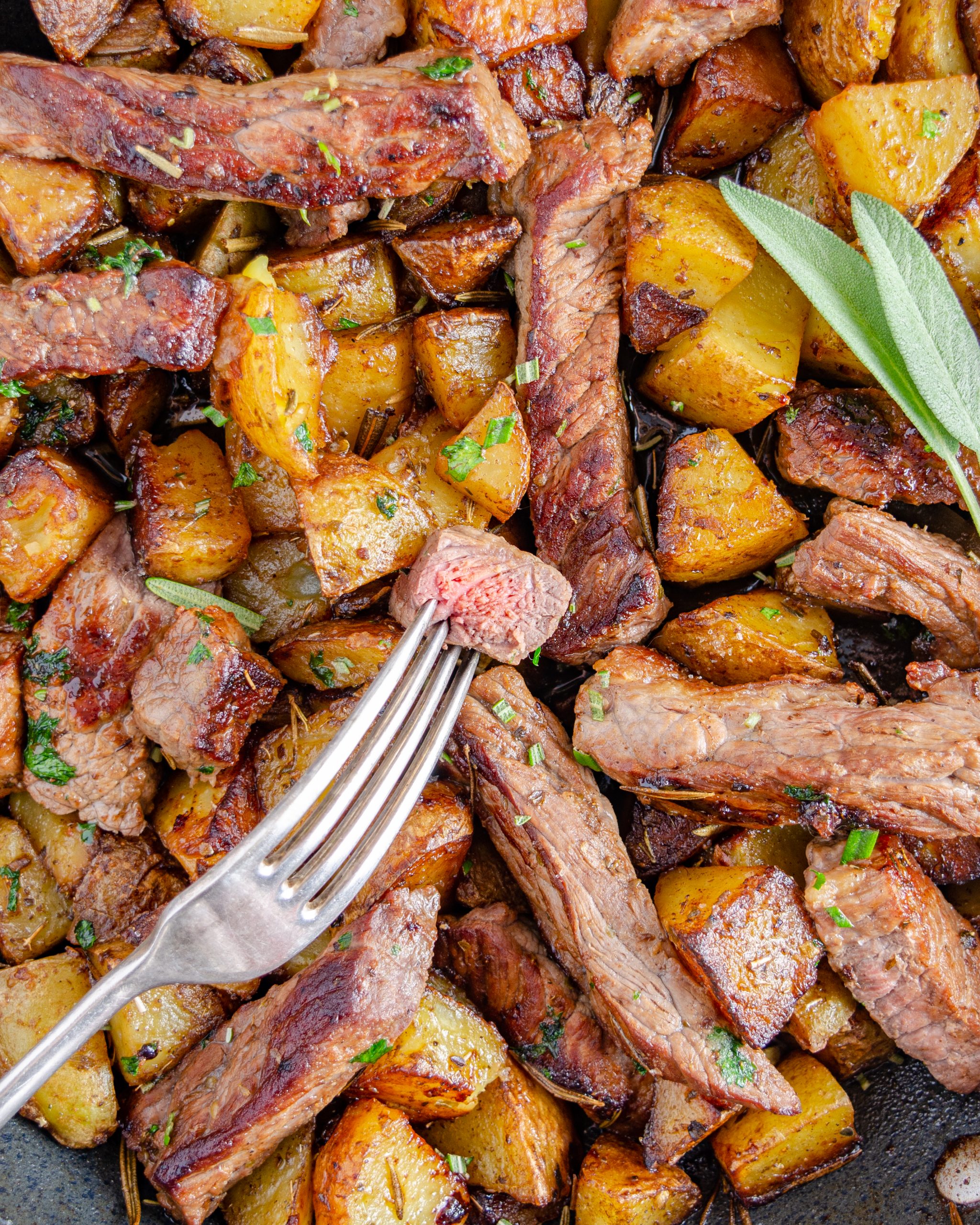 You can't find a more filling and hearty meal than this skillet garlic butter herb steak and potatoes recipe. Sometimes you just get a craving for some protein, and this dish fits the bill.
Tender, juicy steak that you can cut with a butter knife and garlic herb potatoes can please even the pickiest of eaters.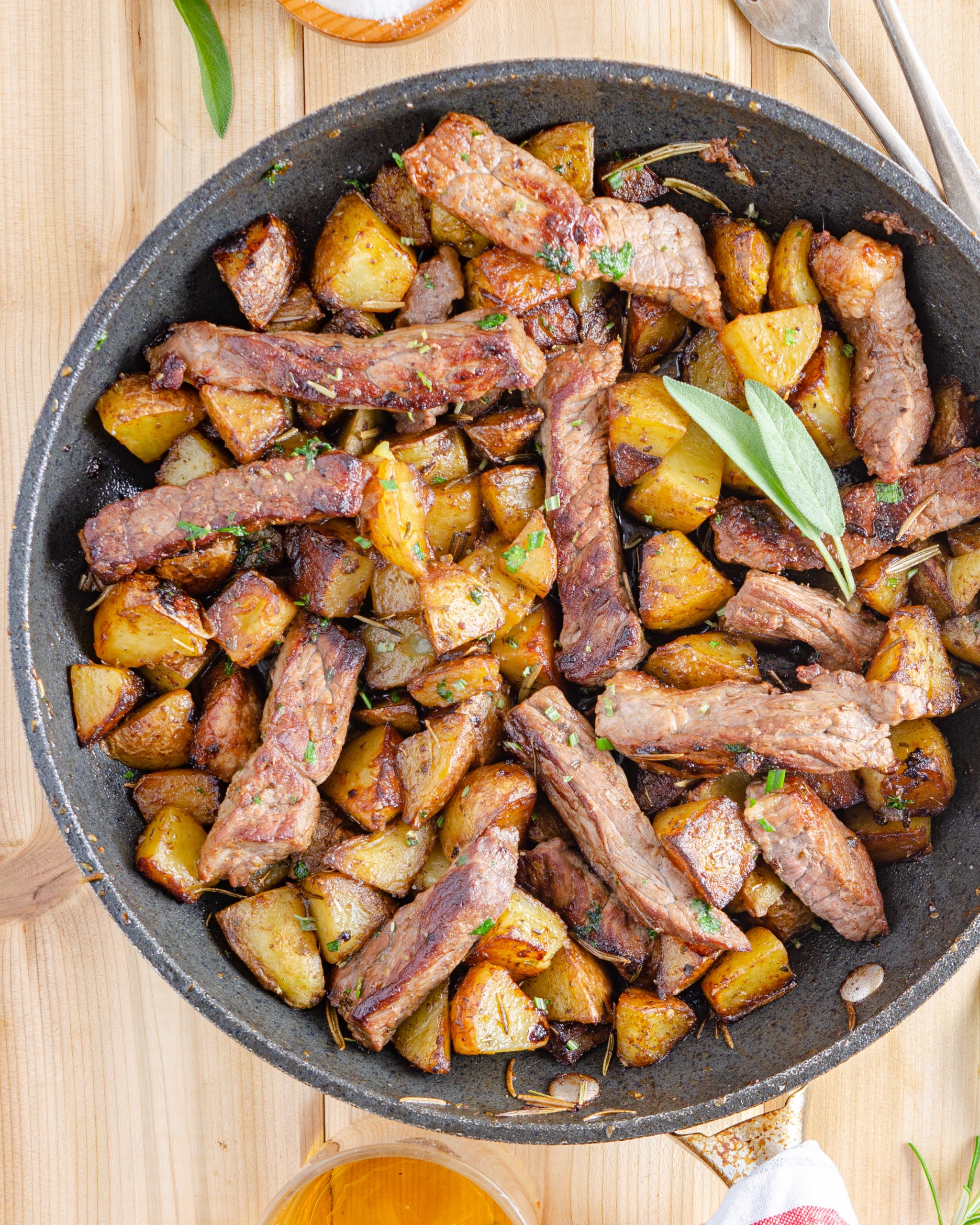 This meal is perfect when you are having friends over because it's fancy enough to impress them and easy enough you don't have to work too hard to make it. I can never get enough easy recipes.
Plus, these garlic-herb roasted potatoes and steak is beyond amazing.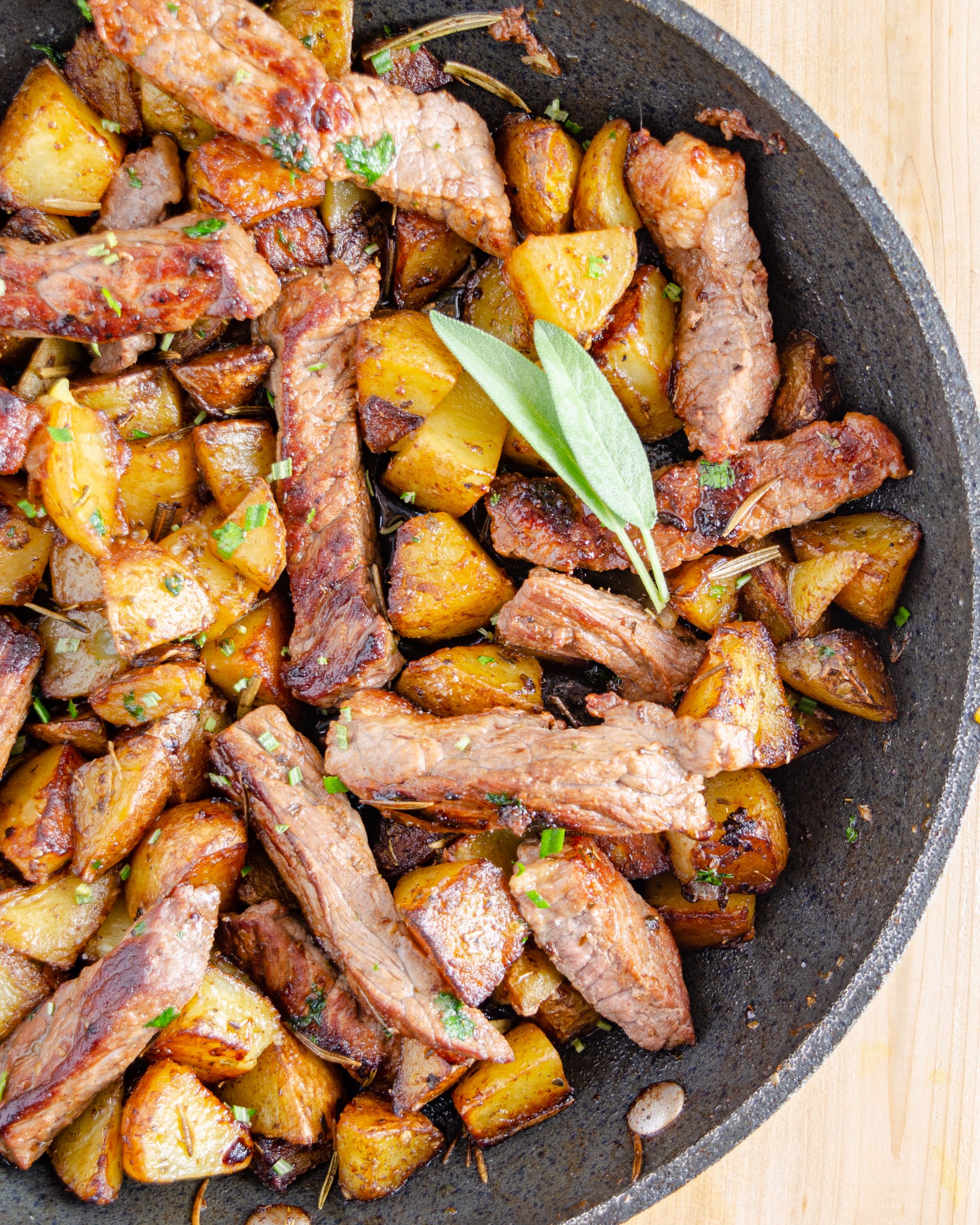 Garlic Herb Potatoes and Steak Skillet Ingredients
NY strip steak
Olive oil
Baby golden potatoes quartered or halved
Butter unsalted
Oregano
Thyme
Rosemary
Cloves garlic minced
Salt and pepper to taste
How To Make Skillet Steak and Potatoes
If you are a steak fanatic like I am, you are going to be so excited when you sink your teeth into this recipe. It's time to get down to business and explain how easy this garlic and herb potatoes and skillet steak is to make.
First Step: Wash and dice the potatoes. I prefer to quarter them, but you can cut them to the size you prefer. The bigger the cuts, the longer they take to cook.
Second Step: Thinly slice the New York strip steak and set aside. I usually sprinkle a little salt to help tenderize it.
Third Step: Heat oil and melted butter in a skillet over medium-high heat. Add in the potatoes and herbs. Cook the potatoes until you can easily pierce them with a fork. Then remove the potatoes and set aside.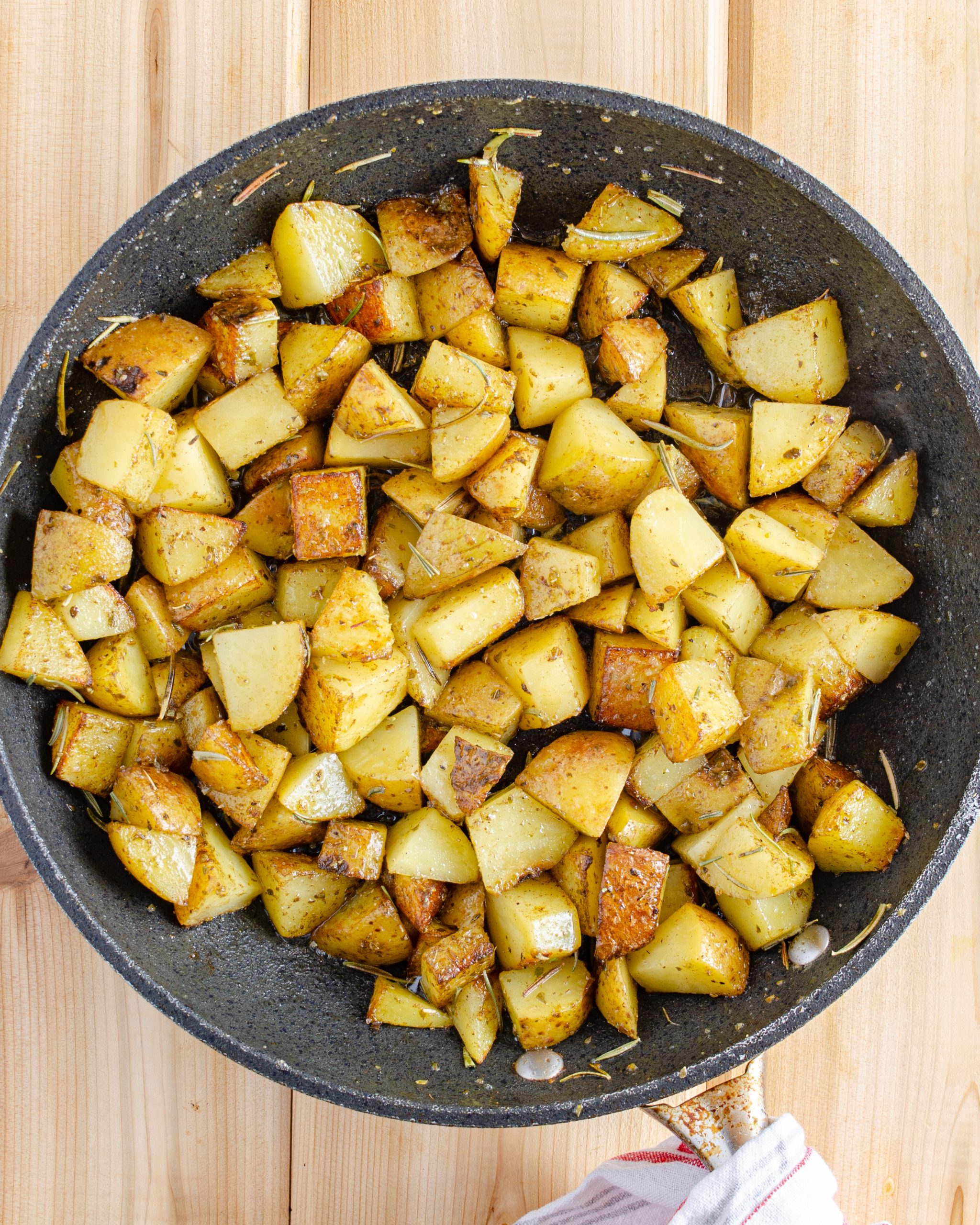 Fourth Step: Cook steak strips in the same skillet as you did the potatoes.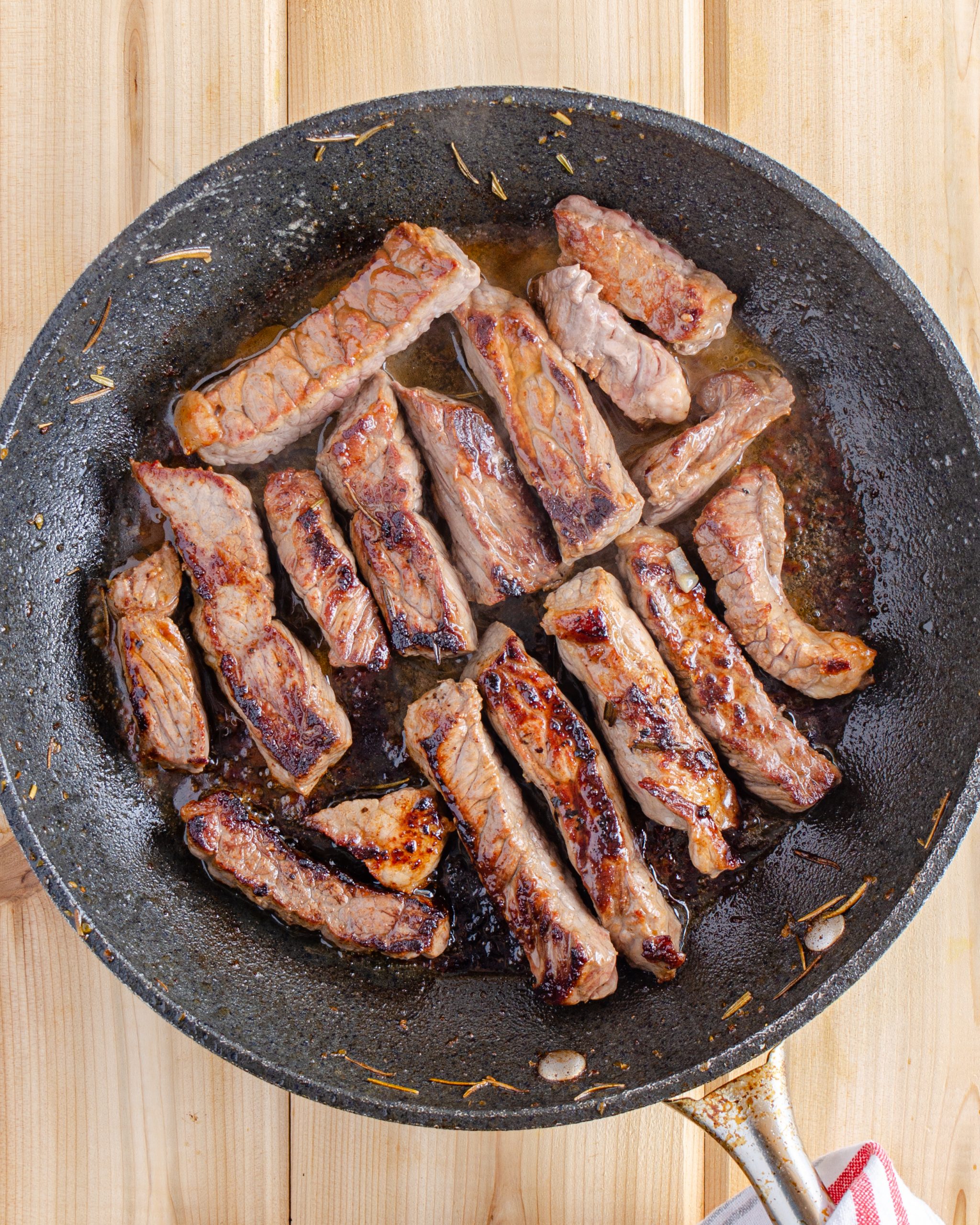 Fifth Step: When they've reached the desired doneness, return potatoes to the pan. Once the potatoes are hot, it's time to serve.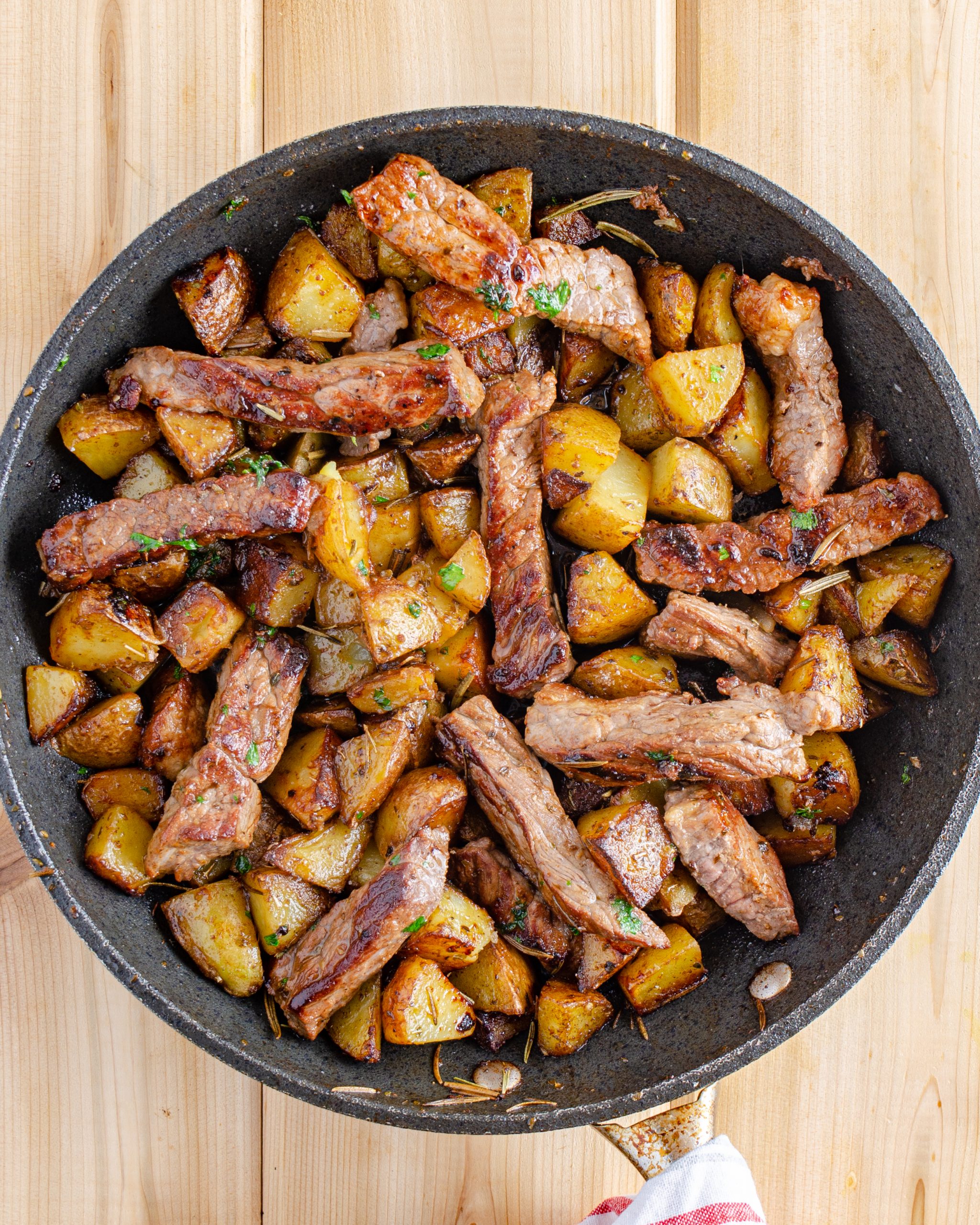 How Do You Know If Steak Is Done?
The easiest way to tell if steak is done is by using a meat thermometer to test the temp. After you take the temperature of the steak, then you should let it rest for 5-minutes before serving. This will give the steak a juicier texture. Here are the temperature guidelines for cooking steak:
Rare: 120 – 130 degrees F. The steak will be warm all the way through, and lightly cooked on the outside. The inside will be really red.
Medium Rare: 130 – 135 degrees F. You will notice the inside of the steak will be pink. There may be a little bit of red as well. It will be warm throughout and have a light caramelizing on the exterior.
Medium: 140 – 150 degrees F. The steak will have a pink center with a brown ring around the edges.
Medium Well: 155-165 degrees F. There will only be a very slight pink in the center. Otherwise, it's cooked all the way through.
Well: 170 degrees F. When you make a well-done steak there won't be any pink at all in the center. Just browned the entire way through.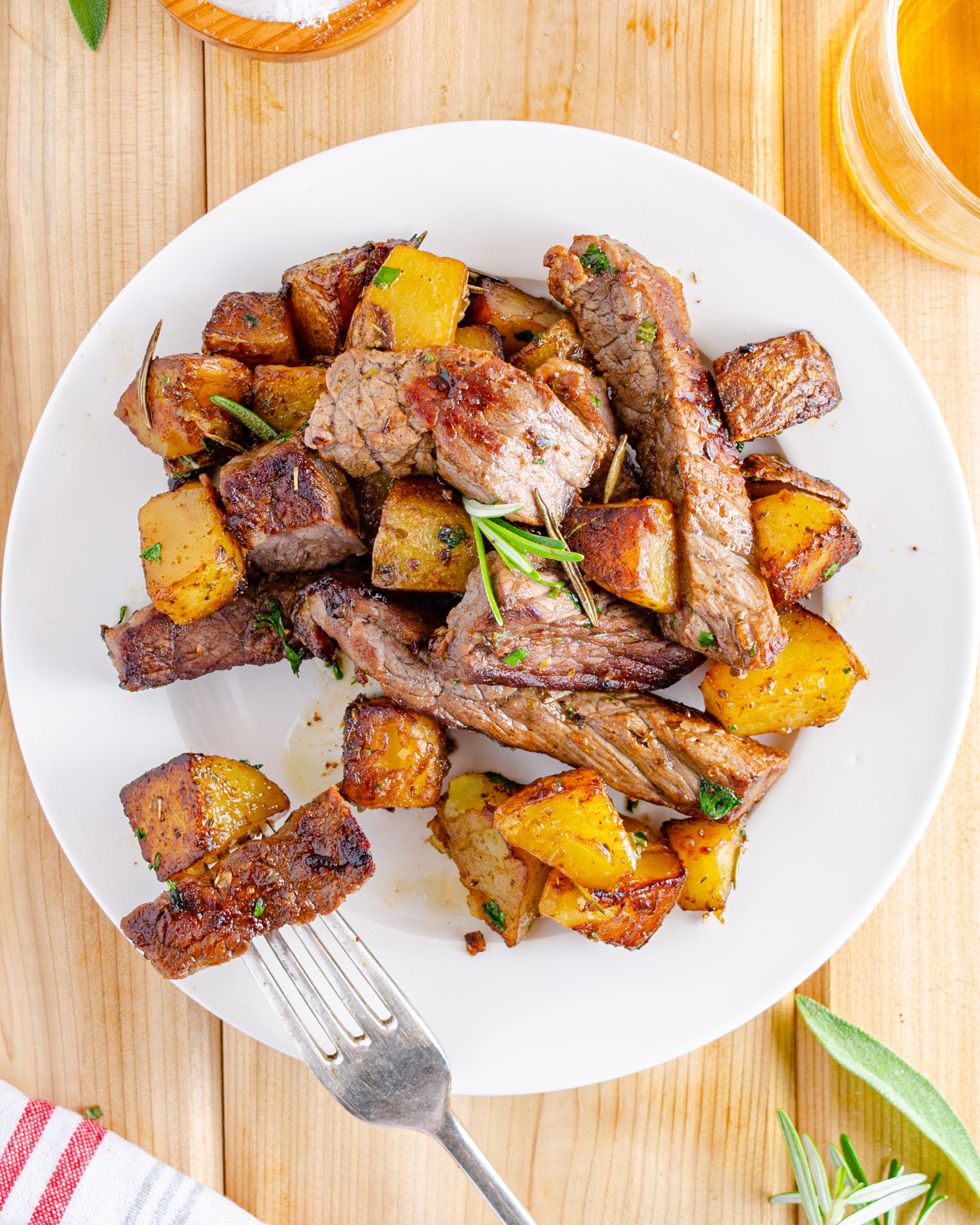 How To Season Cast Iron
One of the reasons why this garlic and herb roasted potatoes and steak is so incredible is because it's cooked in cast iron. If you haven't cooked with cast iron before, it's essential to know how to season the skillet properly. Follow these steps to season your cast iron:
Wash the pan with hot soapy water and make sure it's clean.
Next, you will need to make sure the pan is completely dry, and there is no moisture on the skillet.
Add some vegetable oil all over the inside of the pan. You can also use shortening if you want to.
Heat the oven to 375 degrees. F.
Add the pan to the oven and let bake for 1 hour. Halfway through, flip the cast iron skillet upside down.
Once the hour is up, turn off the oven and leave in the oven until it's completely cooled. Then you can cook with it.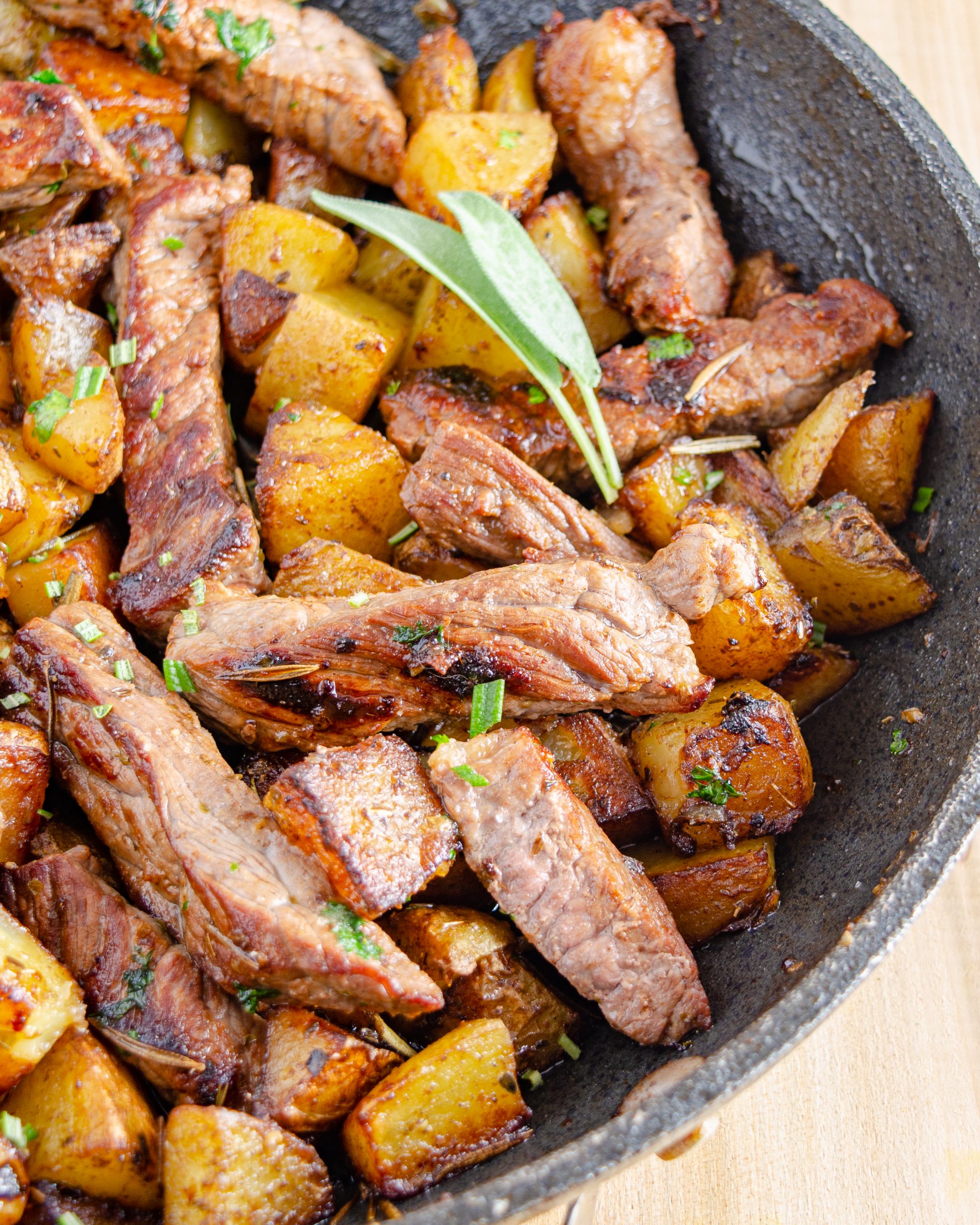 Do I Have To Use New York Strip For This Recipe?
No, you can use other cuts of steak if you would prefer or if you have it on hand. Try any of these cuts of meats instead:
Rib-Eye
Porterhouse
T-Bone
Top Sirloin
Filet Minon
Porterhouse
What Kind Of Potatoes Can I Use?
There are over 4,000 varieties of potatoes out there, so you have a lot of choices. I used baby golden potatoes because we just prefer their flavor and texture. You can use any potato you want, including sweet potatoes, red potatoes, rainbow baby potatoes, .and the list goes on. Try them all!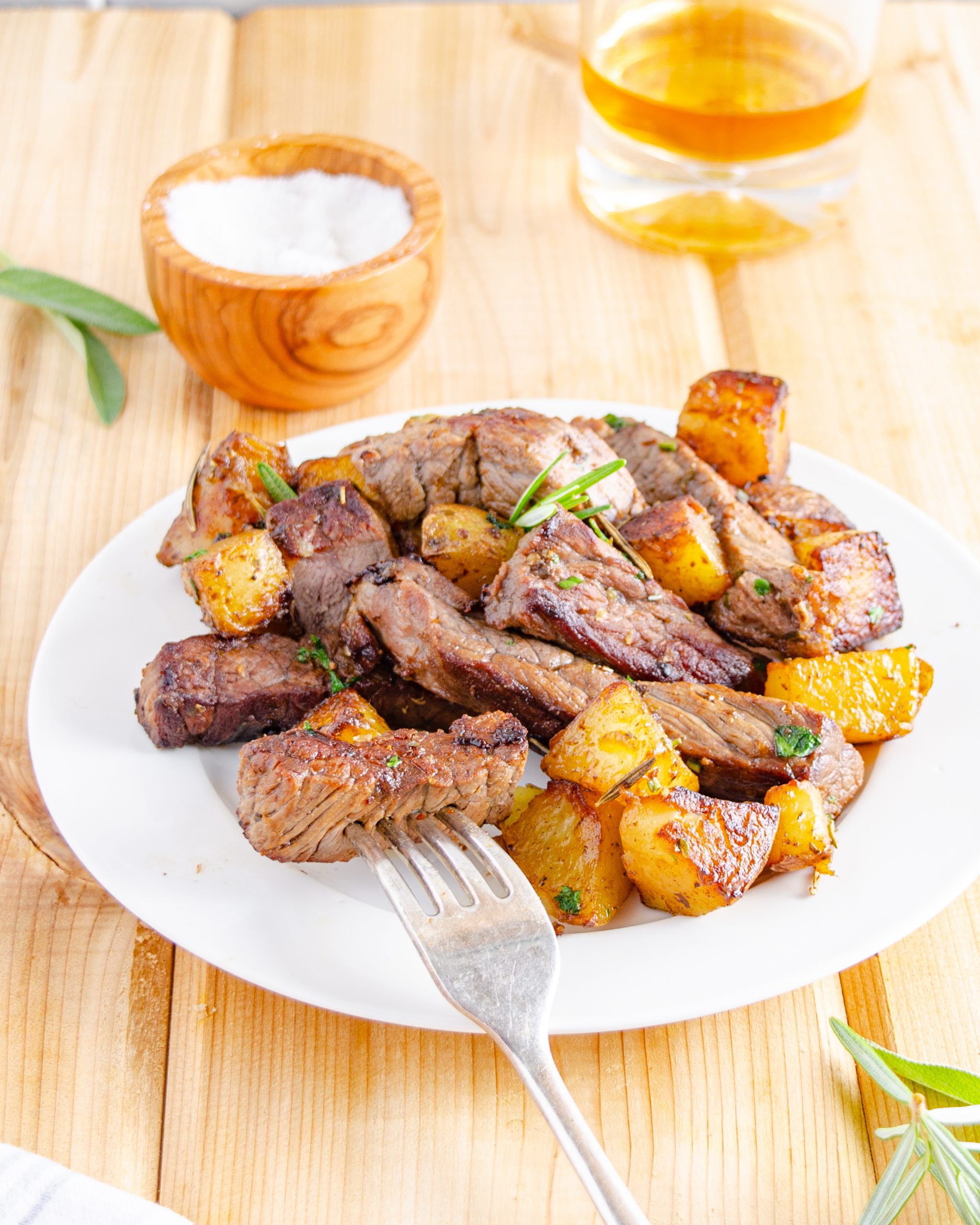 How Do You Store Skillet Garlic Butter Herb Steak And Potatoes?
You should store leftover skillet steak and potatoes in an airtight container in the refrigerator. Store it in glass or plastic; either one works great. They will last 4-5 days in the fridge. Reheat leftovers in a skillet with a little bit of olive or vegetable oil. Stir until it's heated all the way through and serve. You can also warm it in the microwave, but the steak may become tough.
You will know if the steak and garlic herb potatoes are bad if you notice any type of sliminess, odor, or mold growing. Throw it out if you notice anything is off.
Can You Freeze Garlic Herb Potatoes & Steak?
Yes, you can freeze the steak and potatoes. Allow them to cool down, then place in an airtight container and store in the freezer. The leftovers last around 4 months in the freezer. Thaw in the fridge overnight when you are ready to serve. After it's defrosted, you can warm it up in a skillet.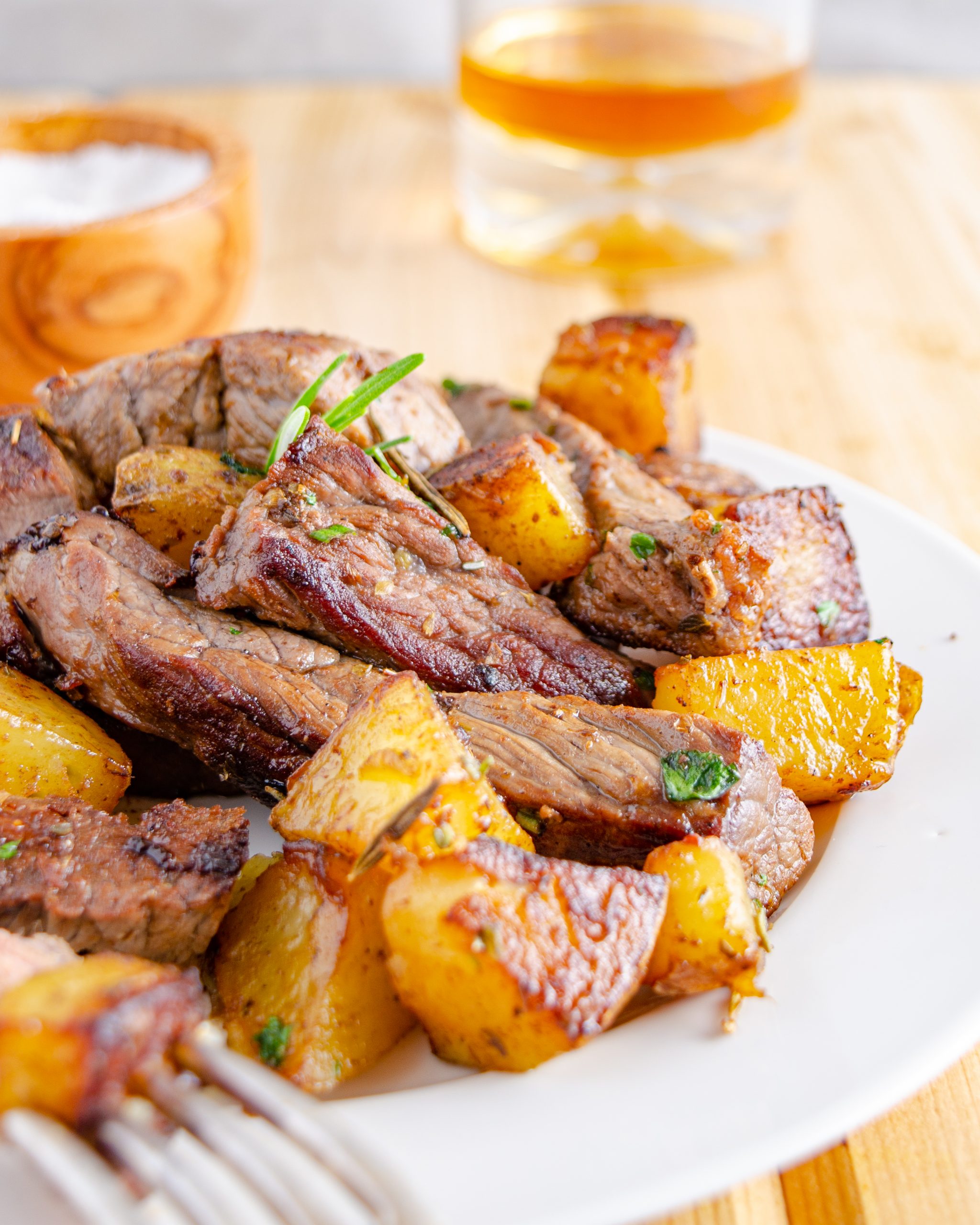 What To Serve With Garlic And Herb Roasted Potatoes
Garlic potatoes and steak are the perfect meal and really don't need anything else to go with them. However, there are so many delicious recipes and side dishes that will complement the steak and potatoes perfectly. Try these yummy ideas:
Roasted Broccoli – I love to roast broccoli in the oven and sprinkle it with salt, pepper, and a dash of parmesan cheese. It goes beautifully with garlic herb potatoes and steak.
Caesar Salad – To me, nothing starts a meal better than a big old caesar salad. It has tons of flavor, and you can't help but feel like you are dining out!
Warm Bread – Make a loaf of warm bread, dinner rolls, or garlic bread to go with this meal. Seriously so incredible! Now I am hungry.
Garlic Herb Potatoes and Steak Skillet video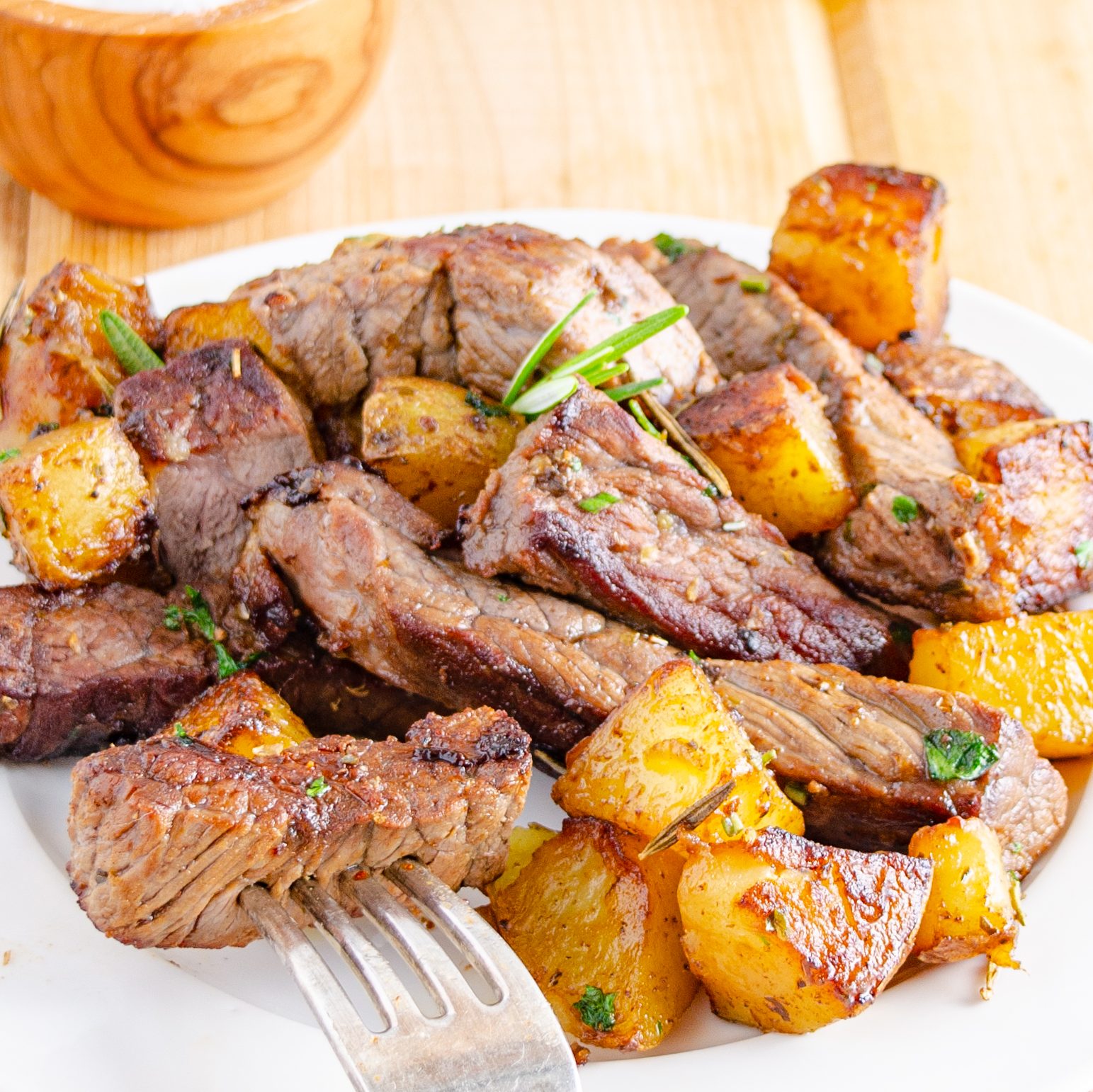 Want to save this recipe? Enter your email below and we'll send the recipe straight to your inbox!
NOTE: By saving this recipe, you agree to join our weekly recipes newsletter.
Pin this recipe now to remember it later
Garlic Herb Potatoes and Steak Skillet
This meal is perfect when you are having friends over because it's fancy enough to impress them and easy enough you don't have to work too hard to make it. I can never get enough easy recipes. Plus, these garlic-herb roasted potatoes and steak is beyond amazing.
Ingredients
1

lb.

Baby golden potatoes quartered or halved
Instructions
Place the olive oil and 1 tbsp of butter in a skillet over medium-high heat.

Add in the potatoes, herbs as well as salt and pepper to taste. Cook the potatoes stirring often for 3-5 minutes until fork tender. Set the potatoes aside.

In the same skillet add the second tbsp of butter and the steaks that have been sliced into strips. Cook stirring only a few times until they reach your desired level of doneness.

Put the potatoes back into the skillet to reheat, and season to taste.
Video
Nutrition
Calories:
1441
kcal
|
Carbohydrates:
23
g
|
Protein:
121
g
|
Fat:
93
g
|
Saturated Fat:
36
g
|
Polyunsaturated Fat:
5
g
|
Monounsaturated Fat:
41
g
|
Cholesterol:
454
mg
|
Sodium:
304
mg
|
Potassium:
2315
mg
|
Fiber:
3
g
|
Sugar:
2
g
|
Vitamin A:
36
IU
|
Vitamin C:
24
mg
|
Calcium:
162
mg
|
Iron:
10
mg
Follow me on Pinterest for daily delicious recipes!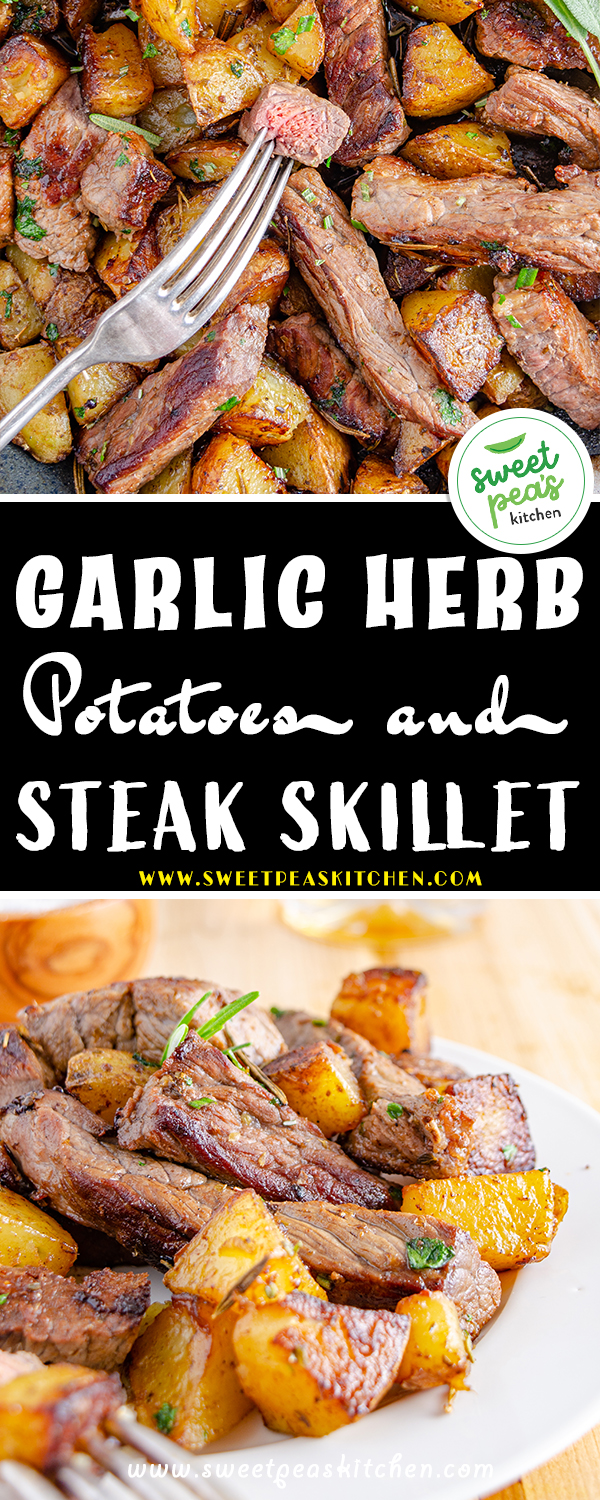 Make sure you check our best recipes below:
Cherry Dr. Pepper Cake – It's a hit with kids and adults alike and, bonus, it's so easy to make!
Blueberry Lemon Cheesecake Bars Recipe – This cheesecake recipe goes father when cutting into bars.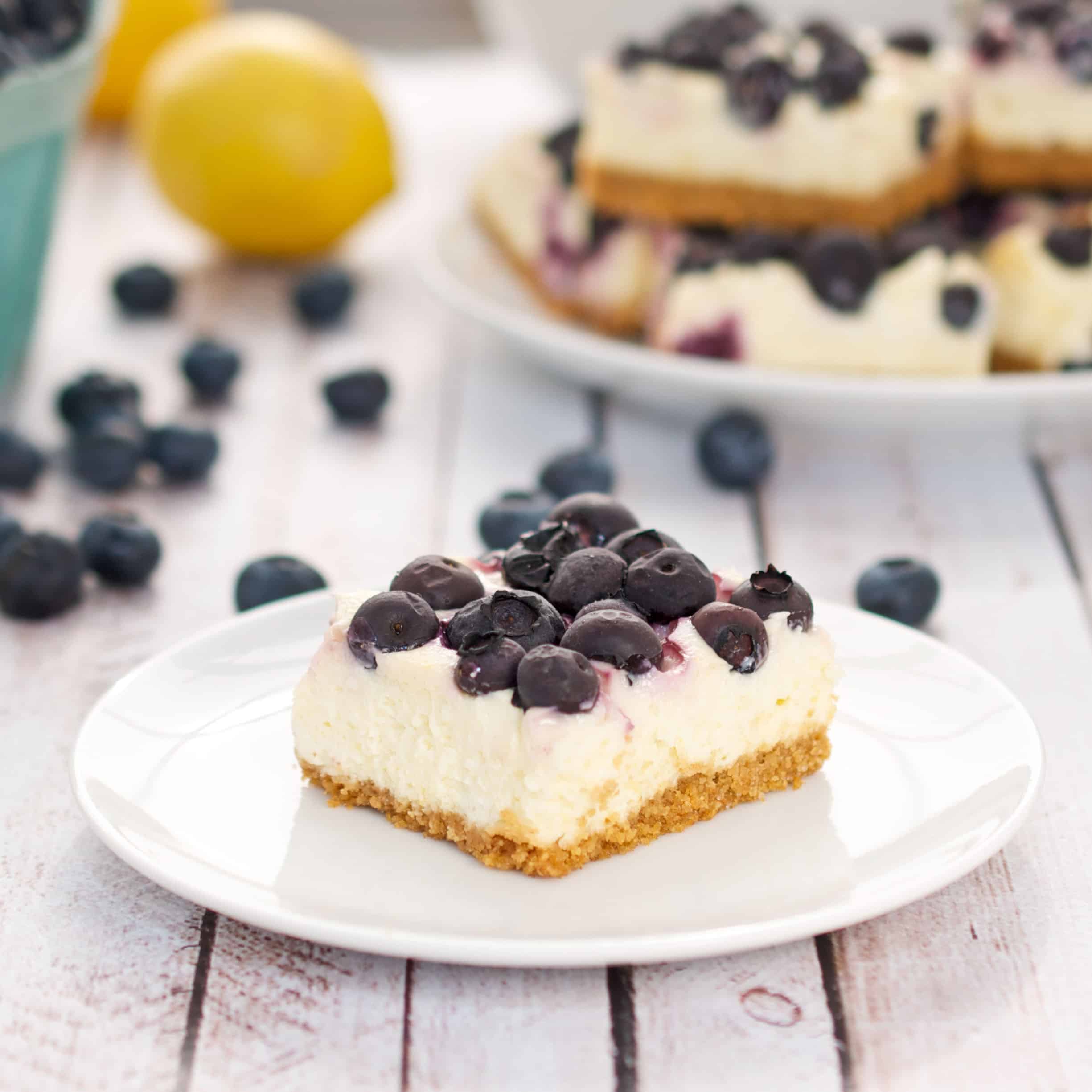 Homemade Cream Cheese Biscuits Recipe – The best biscuit recipe you will ever need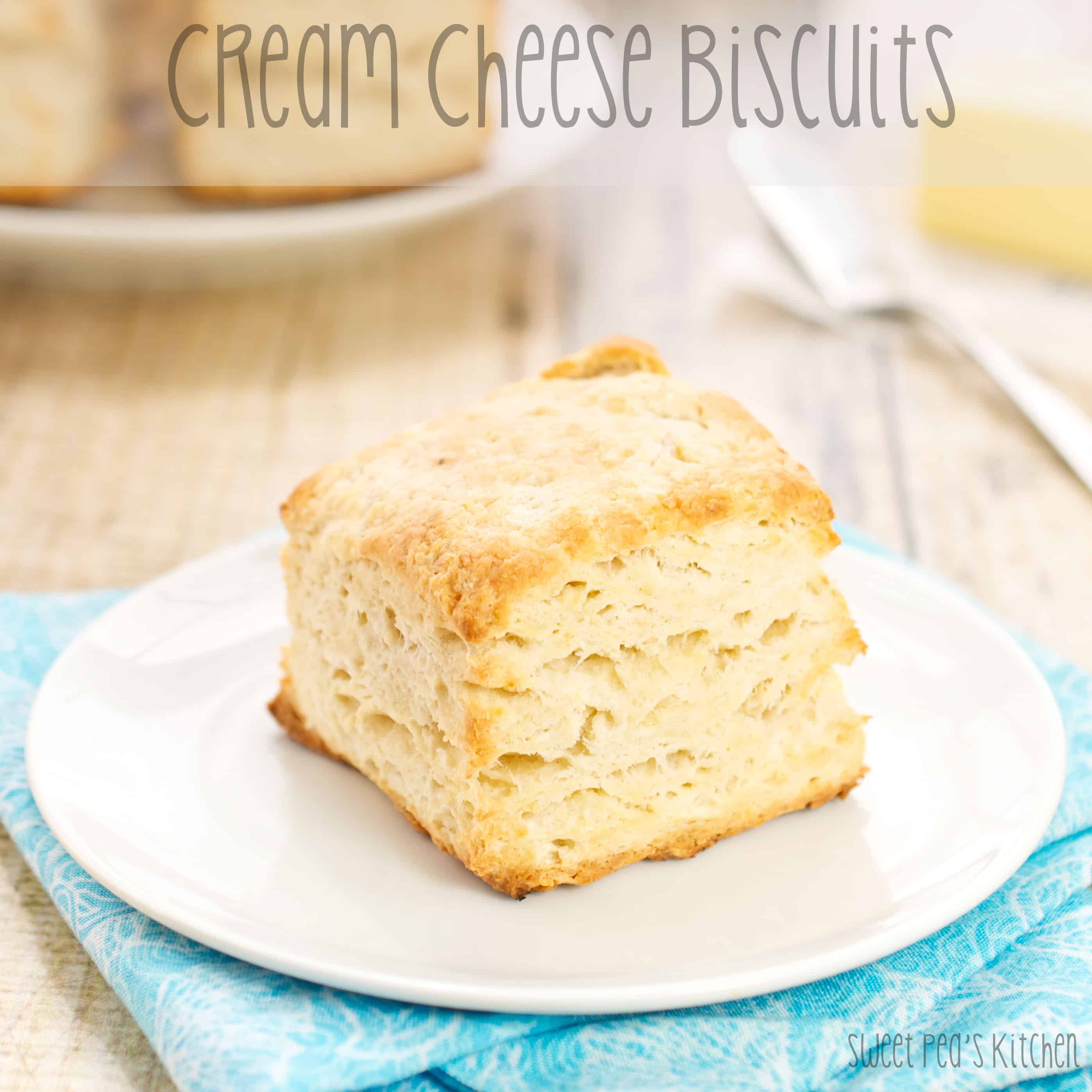 Triple Chocolate Instant Pot Cheesecake Recipe – Creamy and rich with a strong chocolate flavor!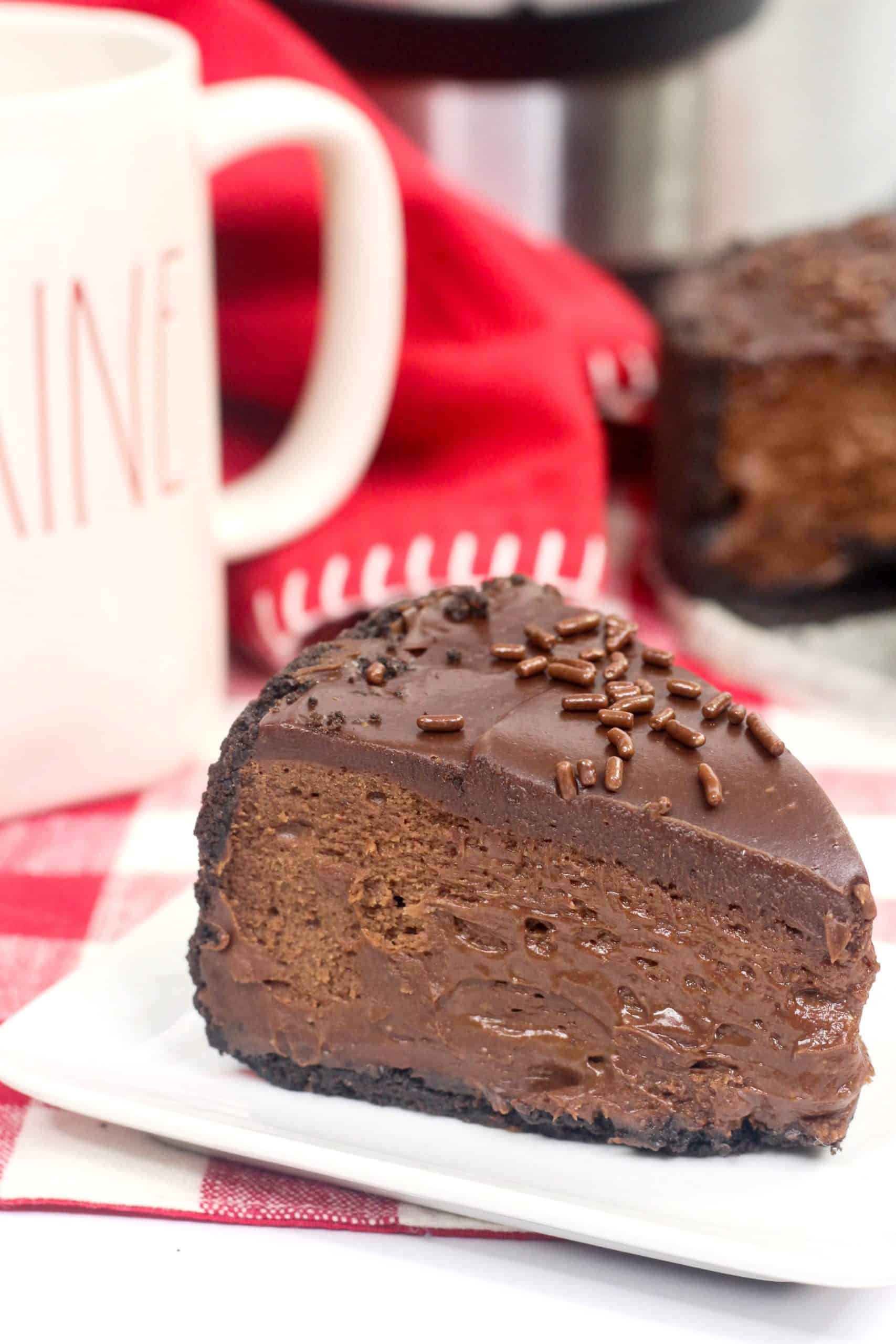 Homemade Fried Mozzarella Sticks Recipe – homemade mozzarella sticks have a perfectly crispy batter that is beyond delicious.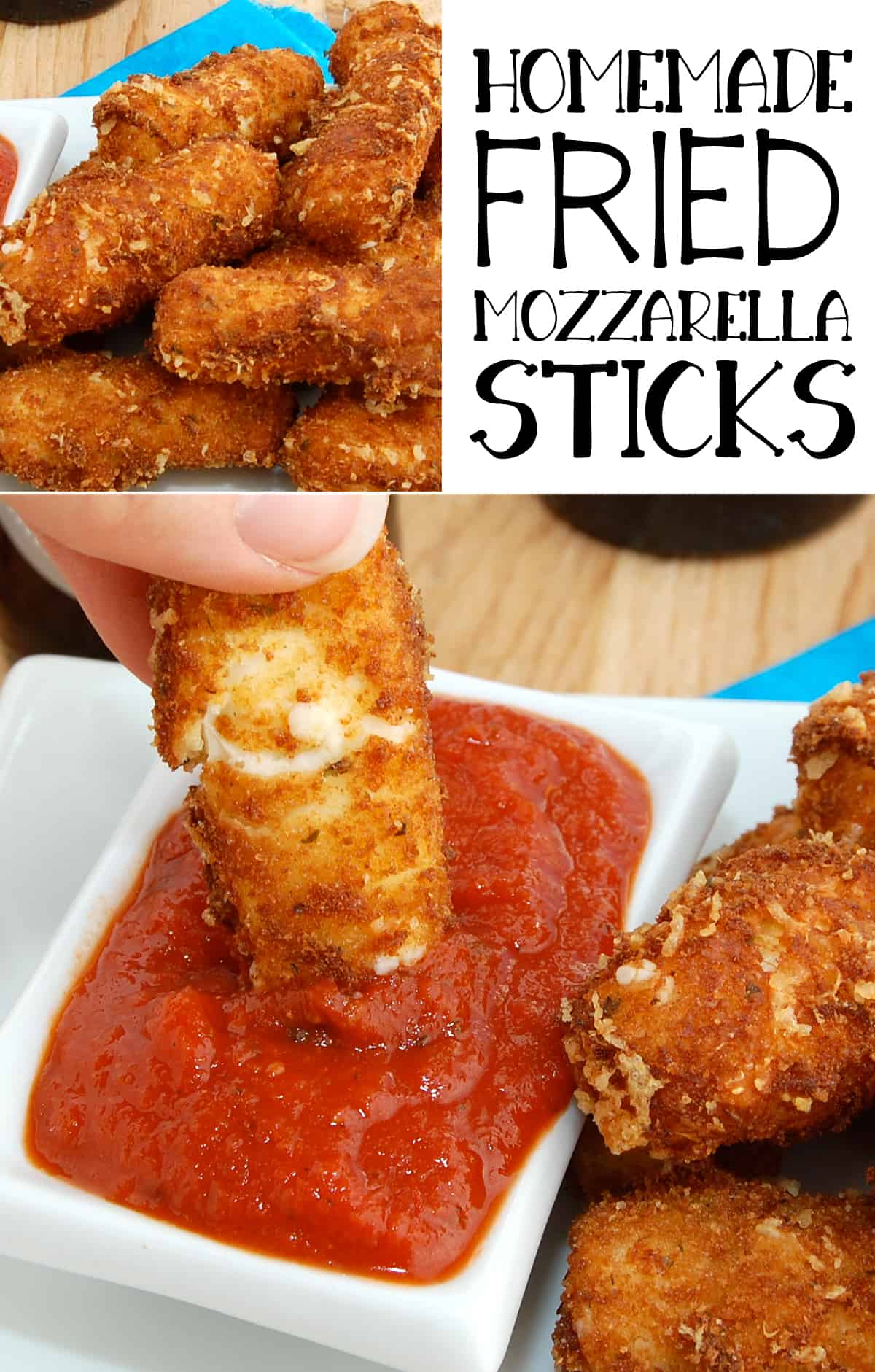 Get new recipes weekly plus our FREE ebook!