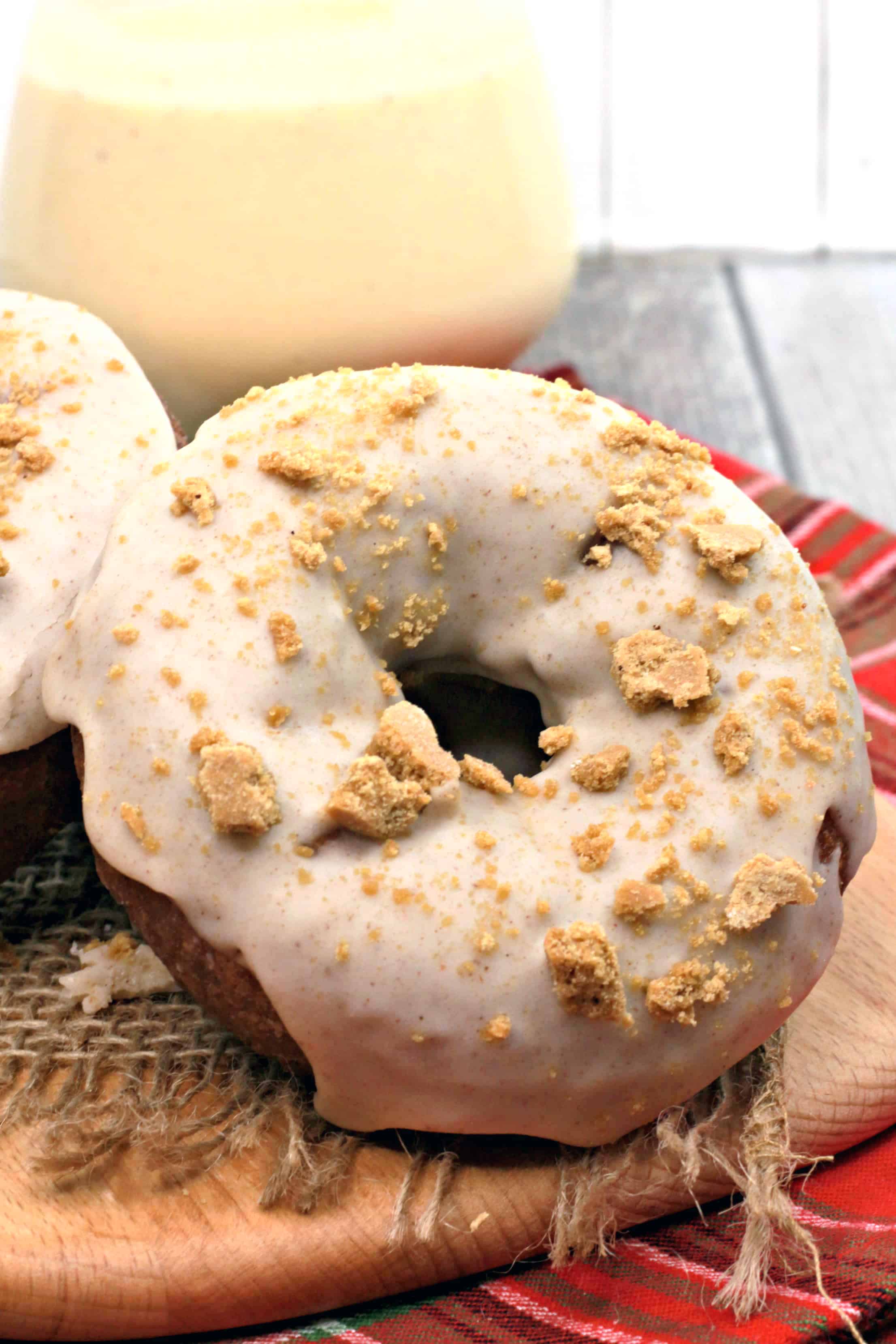 These Gingerbread Homemade Donuts are easy baked donuts that are perfect for the holiday season – in our house my kids call them Christmas donuts – but are delicious year-round, anytime the craving for homemade donuts strikes.
Why is gingerbread not a year-round thing? Is there somewhere in the world that serves gingerbread year round? Maybe one of those Santa-villages they make Hallmark movies about. If so, I want to live there, please. Gingerbread is just one of those flavors that I find myself craving at random times, whether it's near Christmas or not.
These Gingerbread Donuts have to be one of my all favorite gingerbread recipes and they were actually my introduction to making homemade donuts. It turns out that homemade donuts are much easier to make than I thought and baked donuts are a great alternative to fried donuts. Making these Gingerbread donuts isn't much harder than making gingerbread cookies AND they can double as a breakfast or a dessert. I love enjoying one of these while sipping a morning or even afternoon coffee with friends.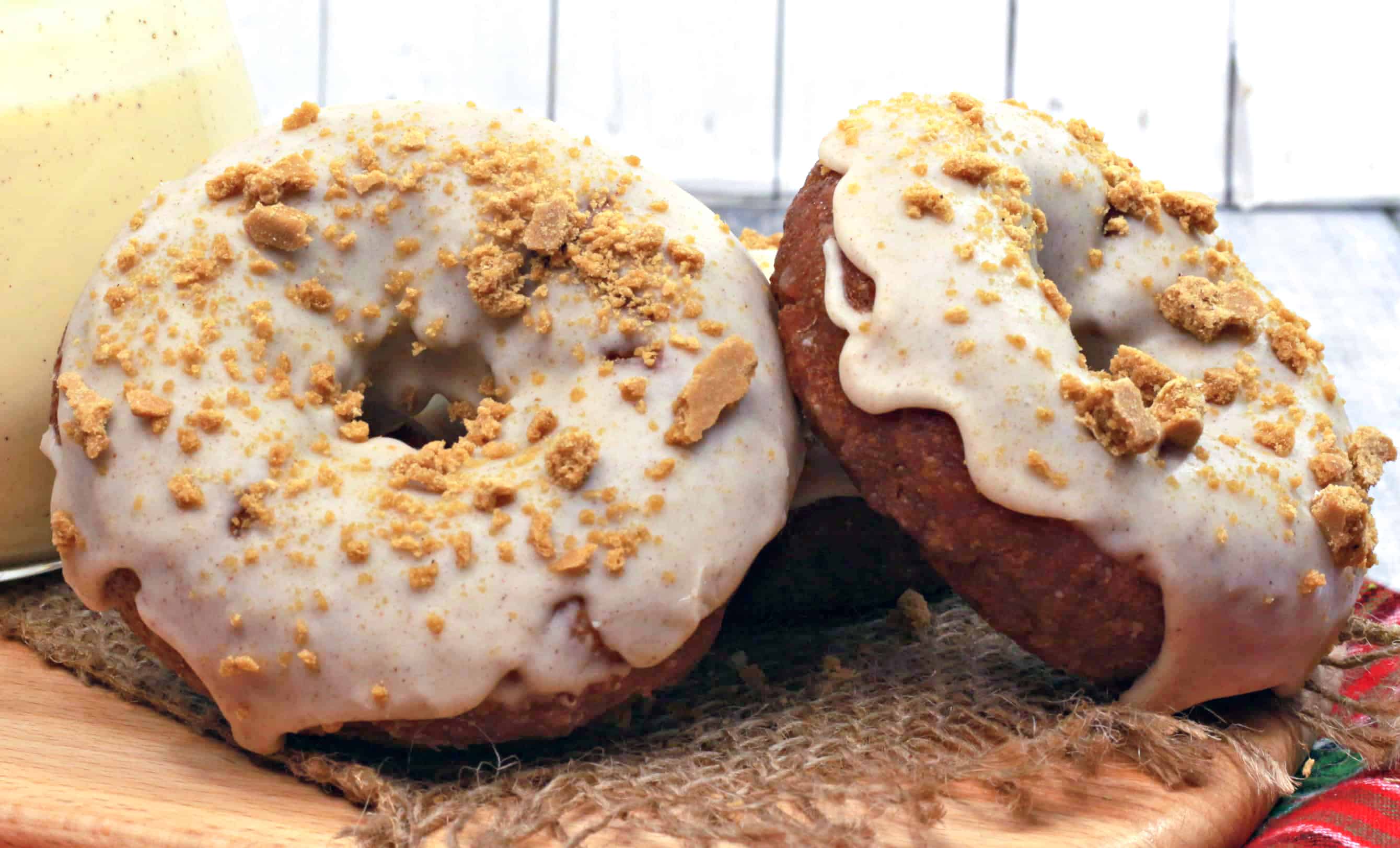 Scroll to bottom for printable recipe card.
What to Serve with this Best Donut Recipe
These donuts are called Christmas Donuts in my house. That is because we ate them on Christmas morning for breakfast. If you are like me and feel like these donuts are better for dessert than breakfast, you can serve them with these other breakfast recipes:
If you are making these homemade donuts for dessert, you can try pair them with:
How Long do Gingerbread Donuts Last
These gingerbread donuts tend to go very fast around my house. Many time, before I even get one, they are gone. So I like to make a large batch. However, while these donuts can be saved for a few days in an airtight container, they taste the best when they are eaten the same day as they are made.
If the donuts start to taste stale, you can add them to the microwave with a damp napkin for a few seconds. This will bring back some fo the softness and feel like they are straight from the oven.
How to Store Gingerbread Cake Donuts
If you have extras of the gingerbread cake donuts, you will want to store them in an airtight container. You also want to store them at room temperature. When you store the donuts in the refrigerator they will taste dried out and stale.
Are Gingerbread Donuts Baked or Fried
This is a baked donut recipe. Baked donuts taste just as good as fried donuts. Actually, in my opinion, they are better. It allows the flavor of the gingerbread to stand out. Not only do the baked donuts taste better, but they are also much easier to make. No dealing with hot oil and the risk of getting burned when it splatters. It makes for a much easier clean up too. You don't have to worry about what to do with the oil. As another added bonus, baked gingerbread donuts are healthier than fried donuts.
Can I Freeze Homemade Donuts
While these donuts taste best when they are homemade, they can be frozen for up to a month. Since these have a delicious frosting over the top of them, you will want to freeze the donut on a plate or baking sheet first. Once it is frozen, you can put the donuts in a freezer bag. Remember to remove the donuts from the bag before it thaws. This will keep the frosting from sticking together once it is thawed.
With these donuts being so good, you might decide you want to serve them all year round, not just Gingerbread season. That's ok, I like to have them all the time too.
Ingredients in Gingerbread Homemade Donuts
flour
baking powder
baking soda
cinnamon
ginger
allspice
ground cloves
salt
brown sugar
egg
molasses
whole milk
vanilla extract
unsalted butter
confectioner's sugar
hot water
eggnog
maple extract
crumbled gingersnaps
How to Make Gingerbread Homemade Donuts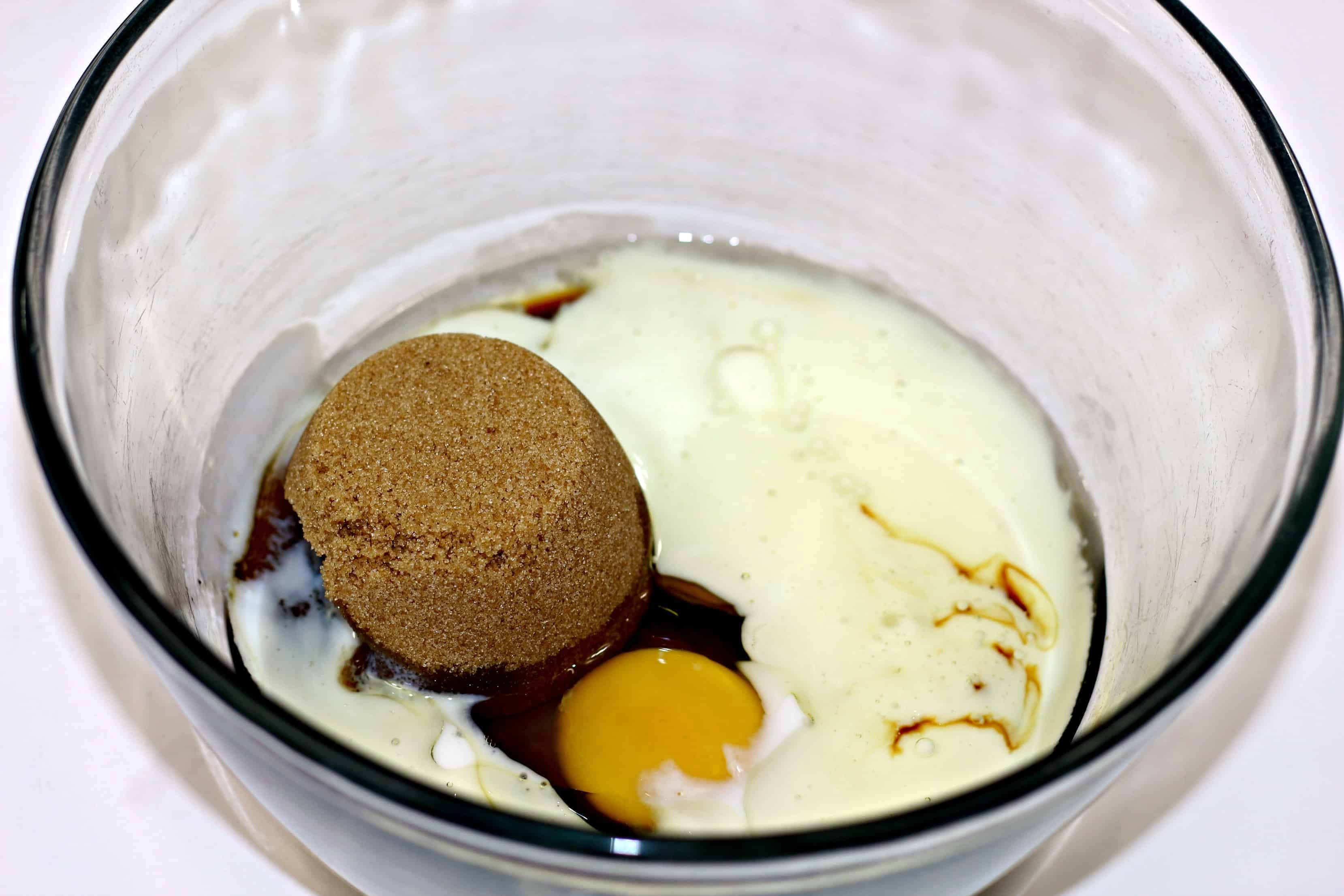 In a small bowl, whisk together the egg, molasses, vanilla, milk, and butter.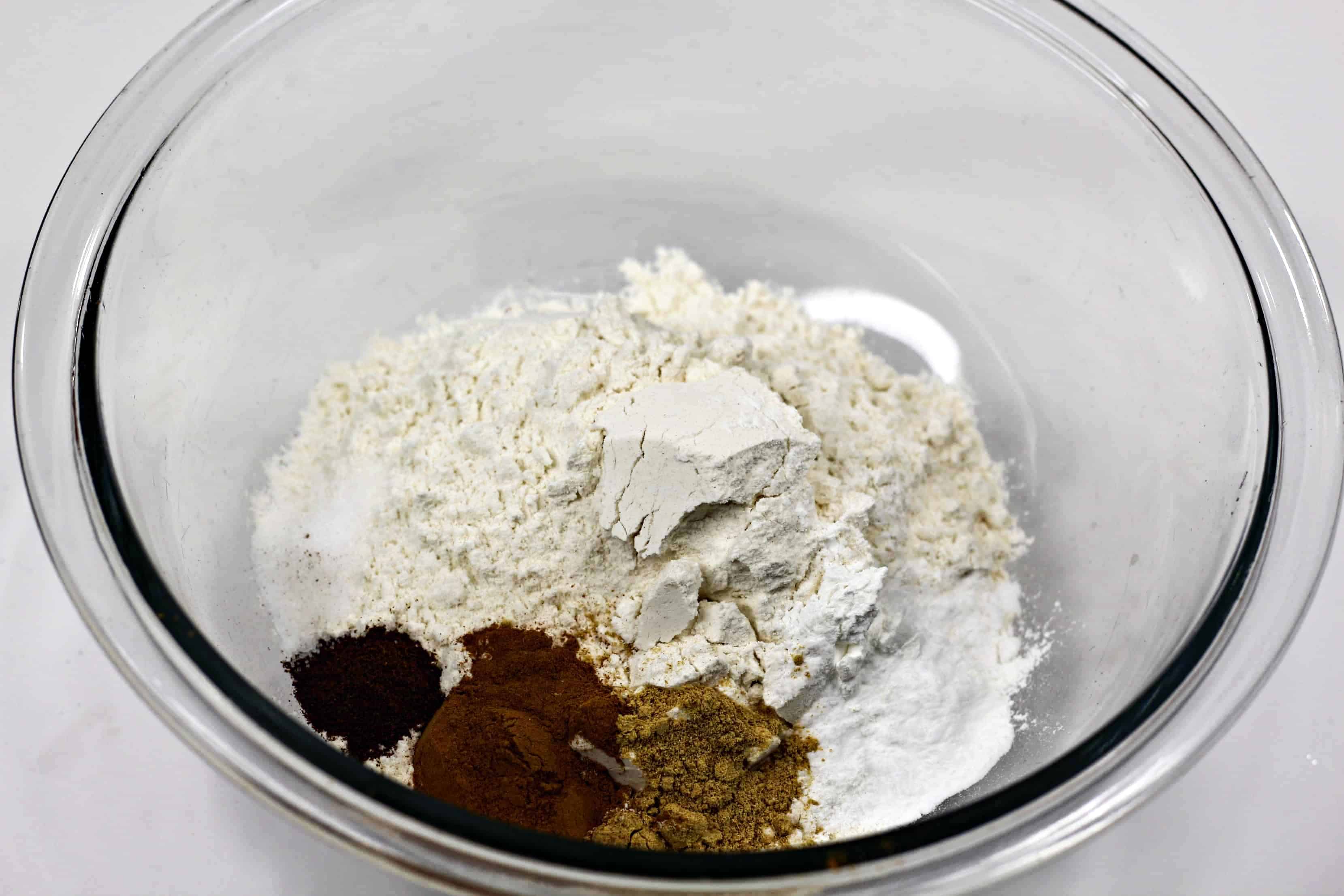 In a large bowl, whisk together the flour, baking powder, baking soda, cinnamon, ginger, allspice, cloves, salt, and brown sugar.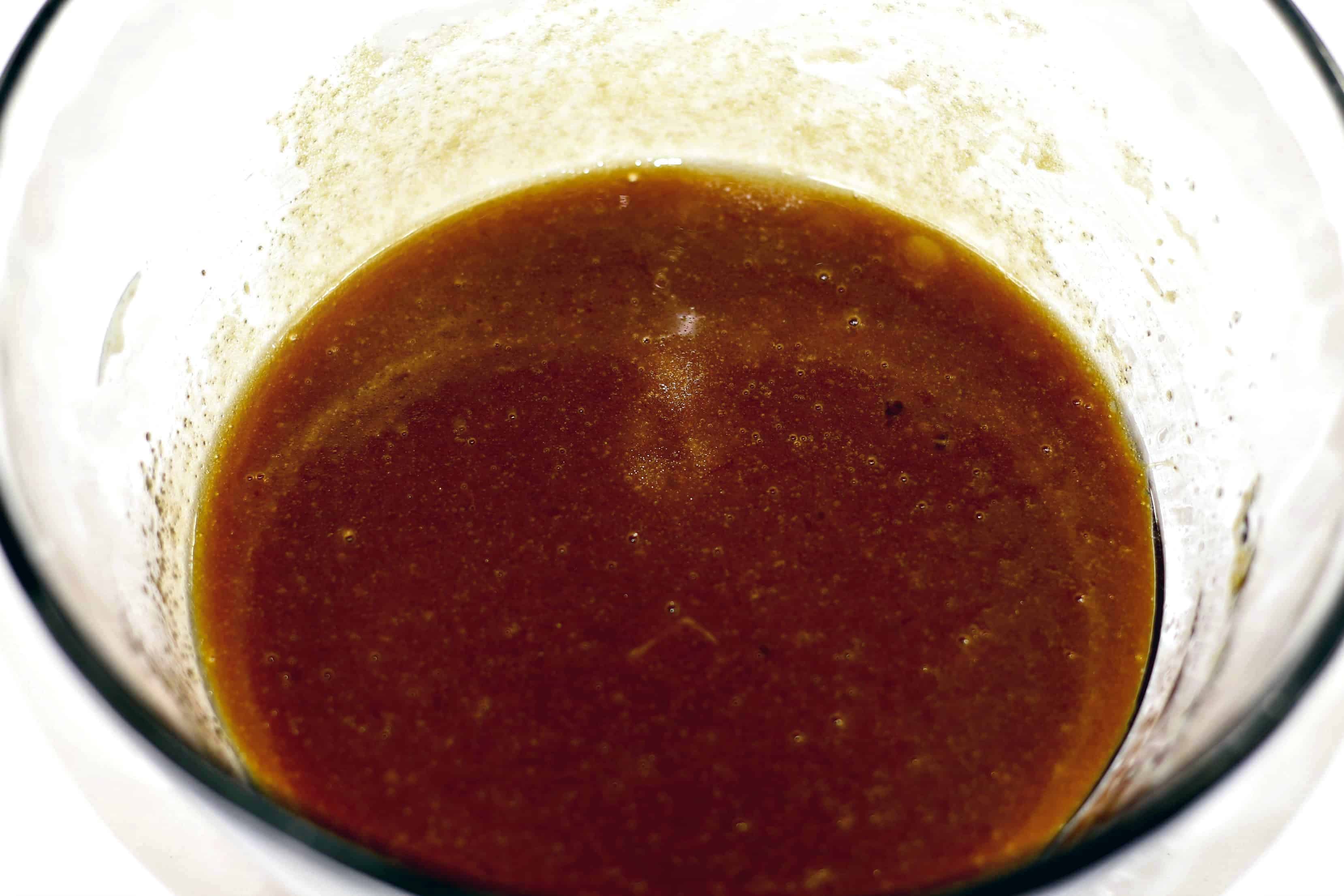 Add the wet ingredients to the dry. Mix until just combined. For the best baked donuts, be sure not to overmix.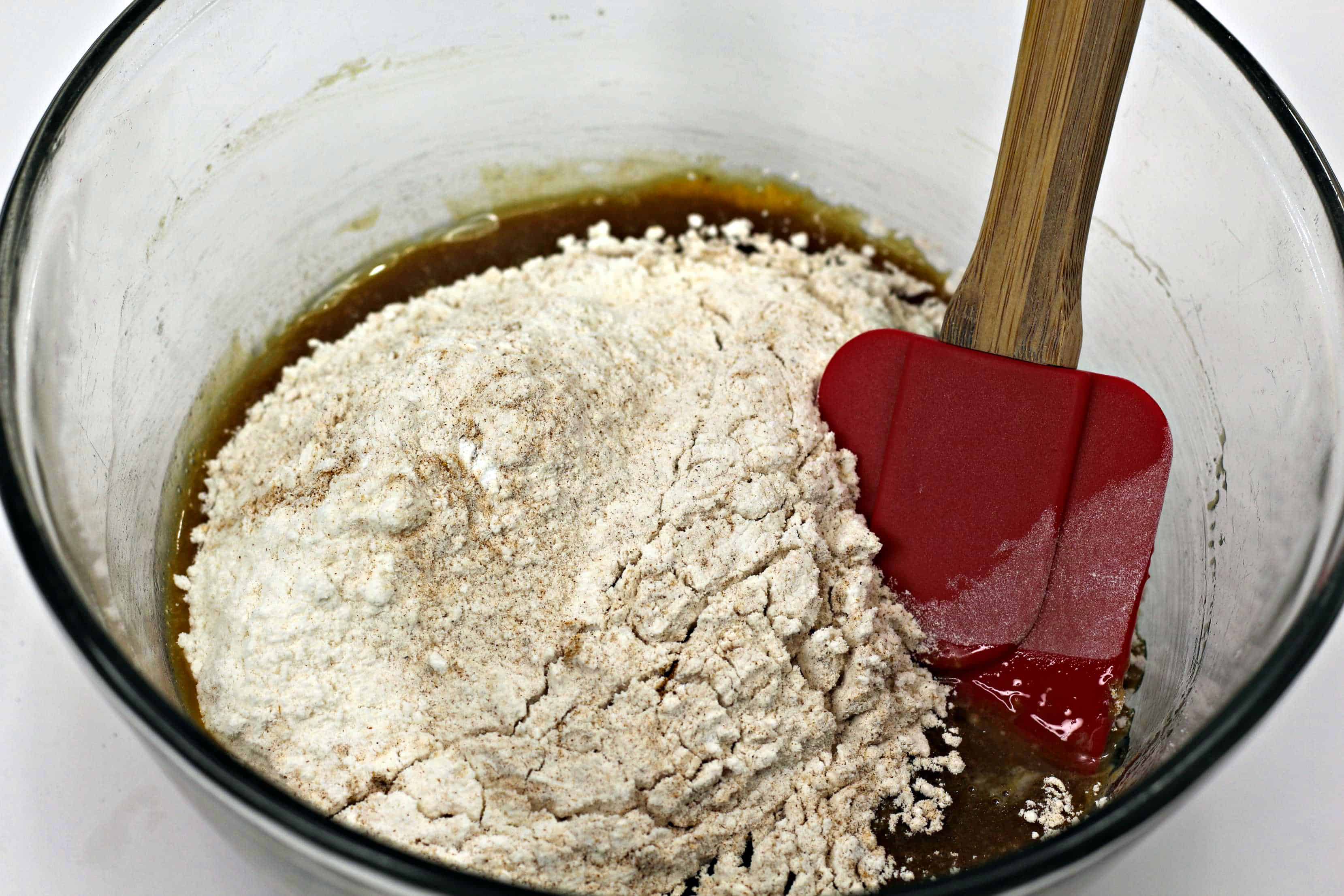 Pour mixture into a piping bag. Fill donut pan 2/3 way with batter. Bake for 8 minutes. Remove from pan and cool completely on a wire cooling rack before dipping in the icing.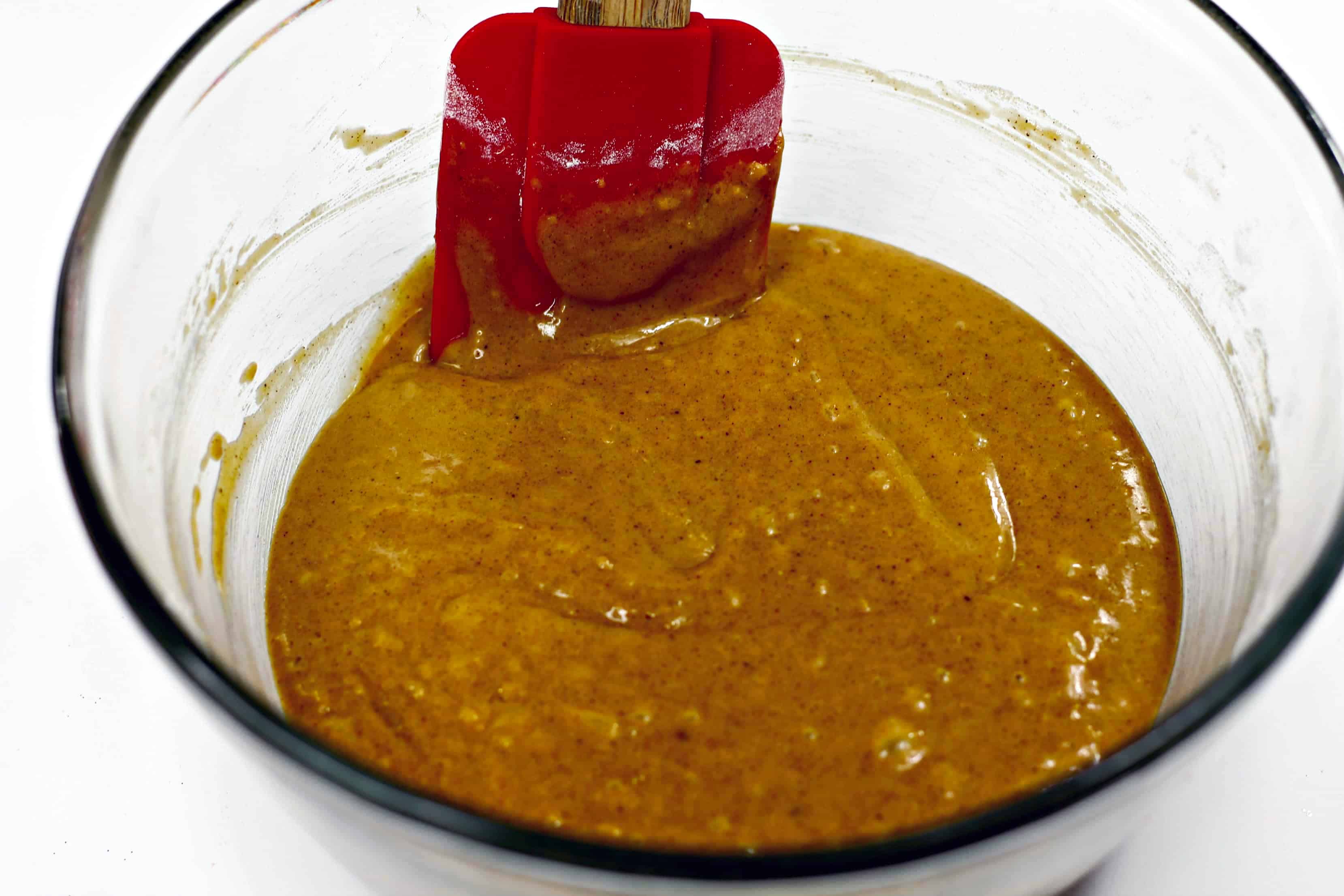 When the donuts are out of the oven and cooling, make the icing with confectionary sugar, hot water, eggnog, and maple extract.
Dip completely cool gingerbread donuts in the icing and top with crushed gingersnaps.
Enjoy!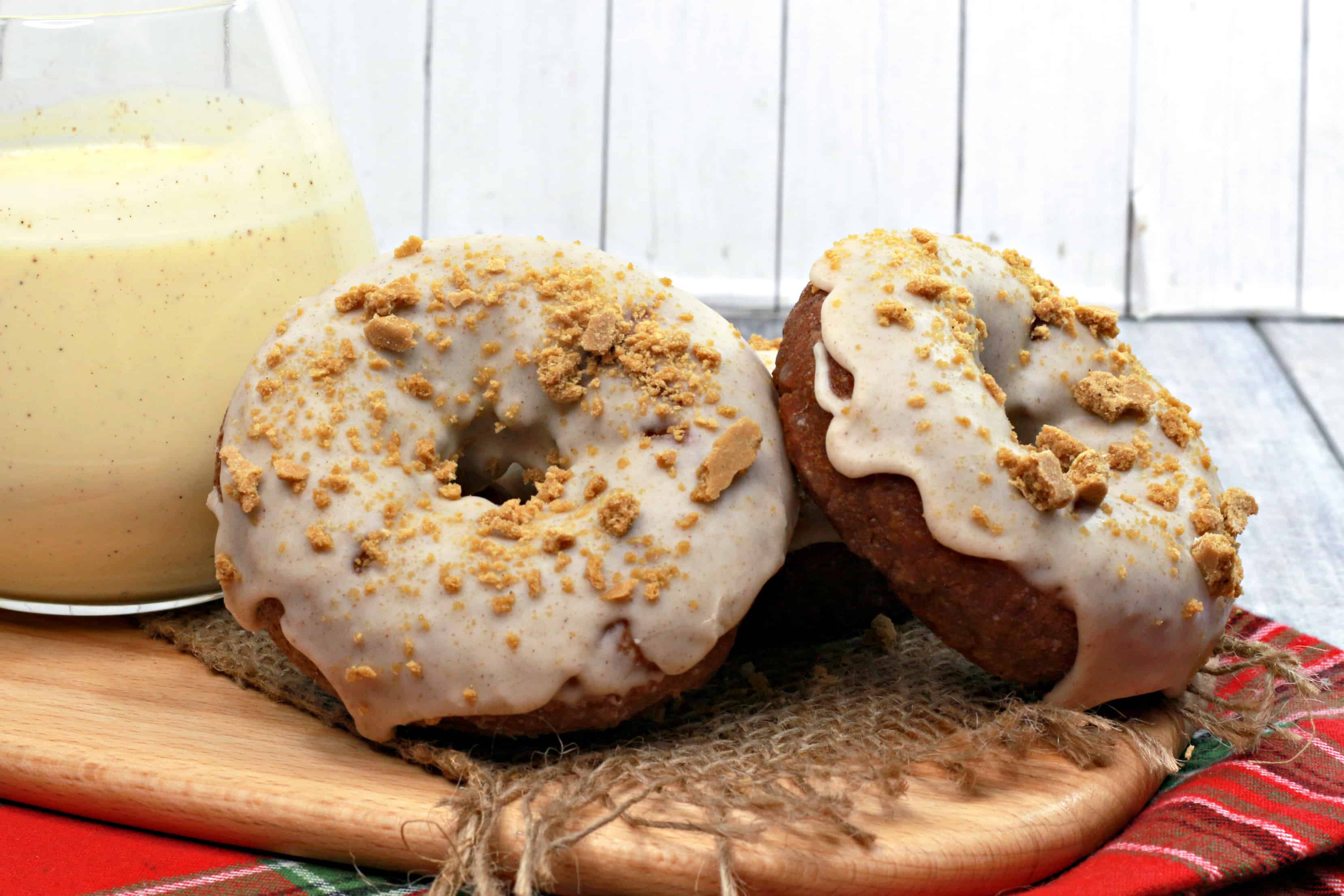 Now, remember to save this recipe on Pinterest for later 🙂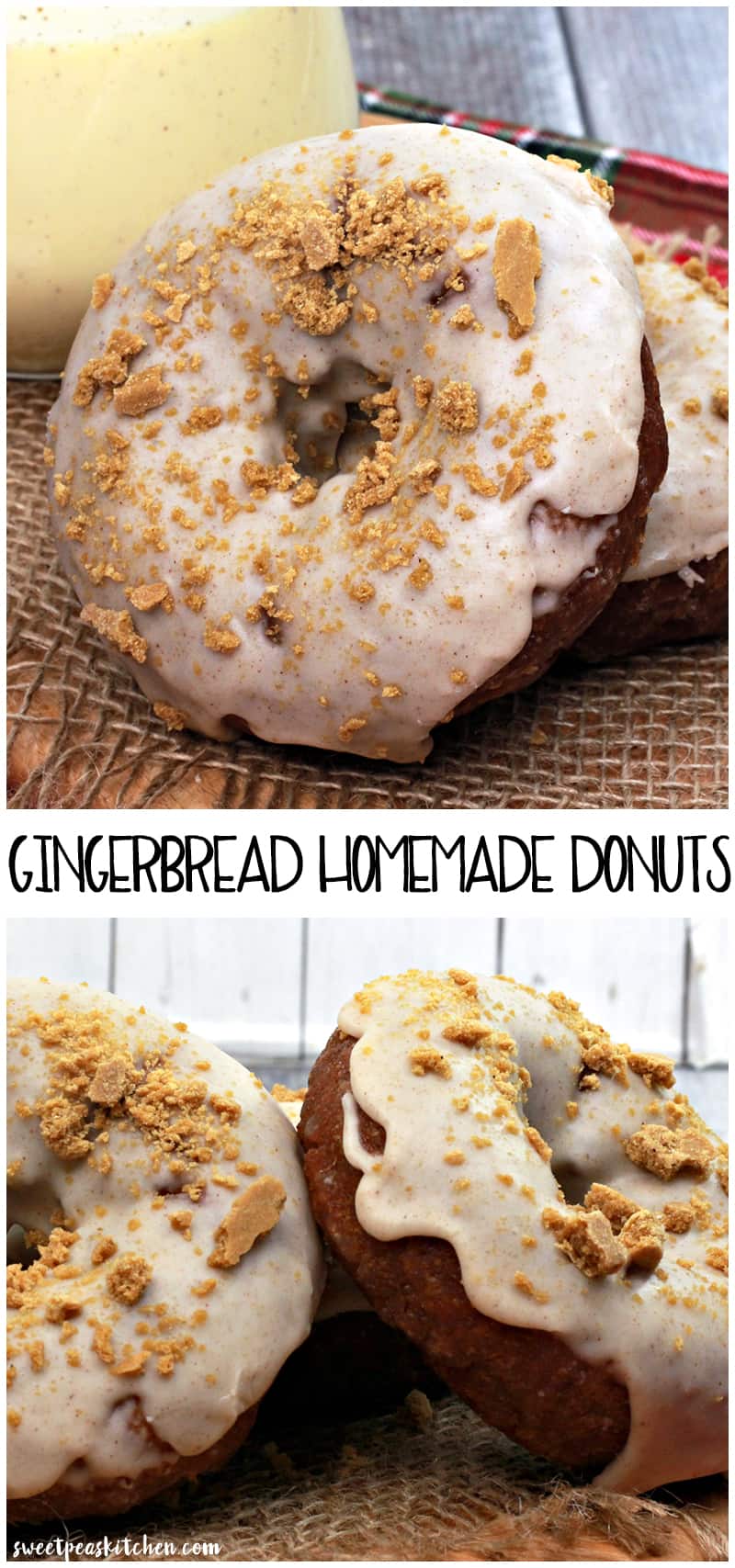 Pin this recipe now to remember it later
Gingerbread Homemade Donuts Recipe
Gingerbread Donuts, affectionately called Christmas donuts in our house, are easy baked donuts. If you've never made homemade donuts, you'll love these!
Ingredients
Donuts Ingredients:
1 1/2

tsp

vanilla extract

3

TBSP

unsalted butter

,

melted
Icing Ingredients:
1/2

TBSP

+ 1/2 tsp eggnog
Want to save this recipe? Enter your email below and we'll send the recipe straight to your inbox!
NOTE: By saving this recipe, you agree to join our weekly recipes newsletter.
Instructions
Donut directions:
Preheat oven to 350 degrees.

Spray donut pan with non-stick baking spray.

Whisk together the flour, baking powder, baking soda, cinnamon, ginger, allspice, cloves, salt, and brown sugar in a large bowl.

Set aside.

Whisk together the egg, molasses, vanilla, milk, and butter in a small bowl.

Slowly add the wet ingredients to dry ingredients.

Stir together until just combined.

Scoop the batter to a pastry bag.

Pipe batter into donut pan filling each about 2/3 full.

Bake at 350 degrees for 8 minutes. (Or until the edges just start to turn a golden brown.)

Remove the donuts from the pan and transfer to a wire rack to cool completely.

Set aside.
Icing Directions:
Stir together the confectionary sugar, hot water, eggnog, and maple extract. (If your icing is too thick add up to another 1/2 teaspoon of eggnog to reach desired consistency.)

Dip tops of donuts into glaze.

Return each glazed donut to the wire rack.

Top with crumbled gingersnaps.

Let the glaze to harden before serving.
Notes
Best served same day but can be stored in an airtight container.
Nutrition
Follow me on Pinterest for daily delicious recipes!
Make sure you check our best bread recipes:
Easy Pumpkin Bread – Moist bread with a spicy glaze drizzled over top, this is an amazing dessert bread.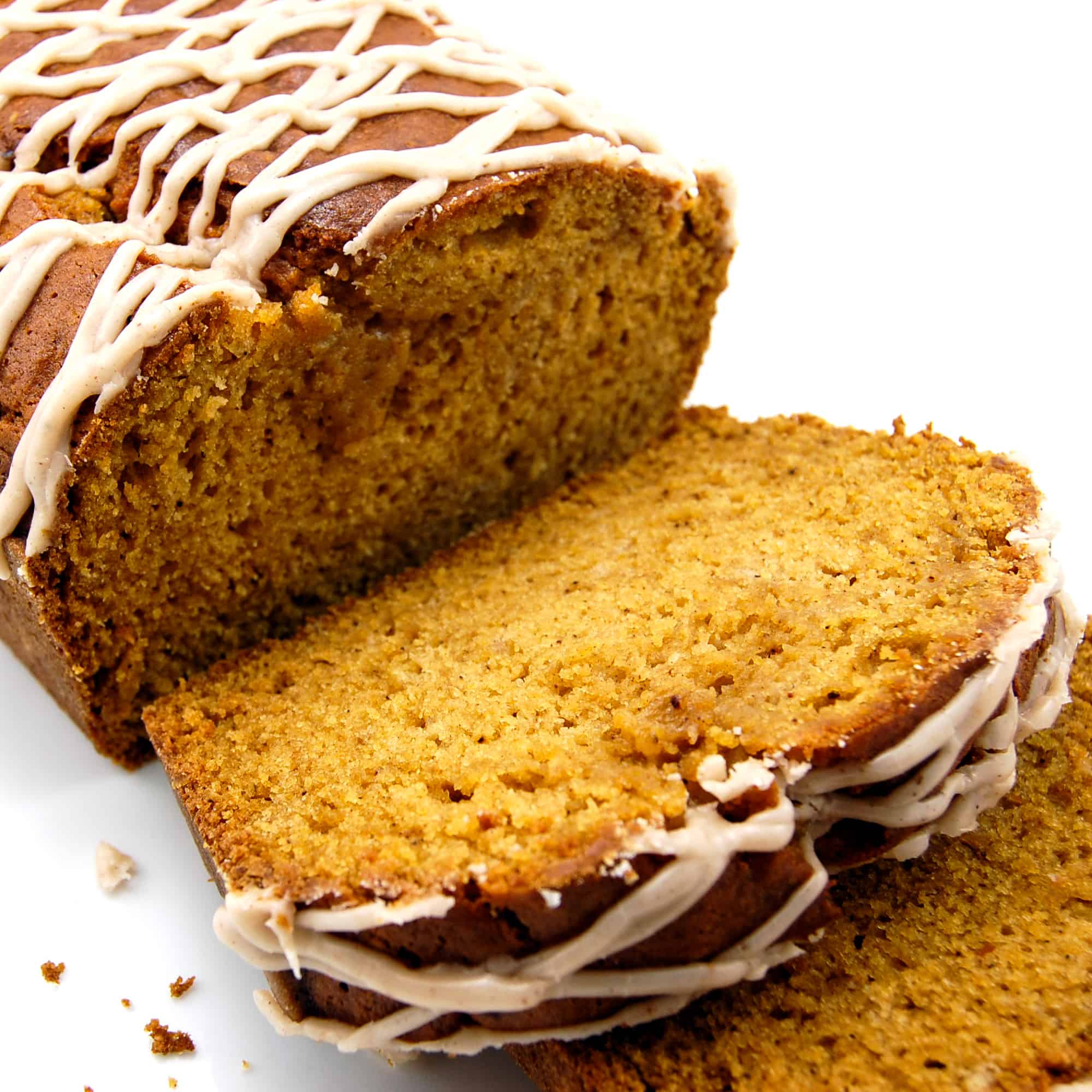 Easy Lemon Blueberry Bread Loaf – This is the perfect recipe for breakfast, a snack or dessert.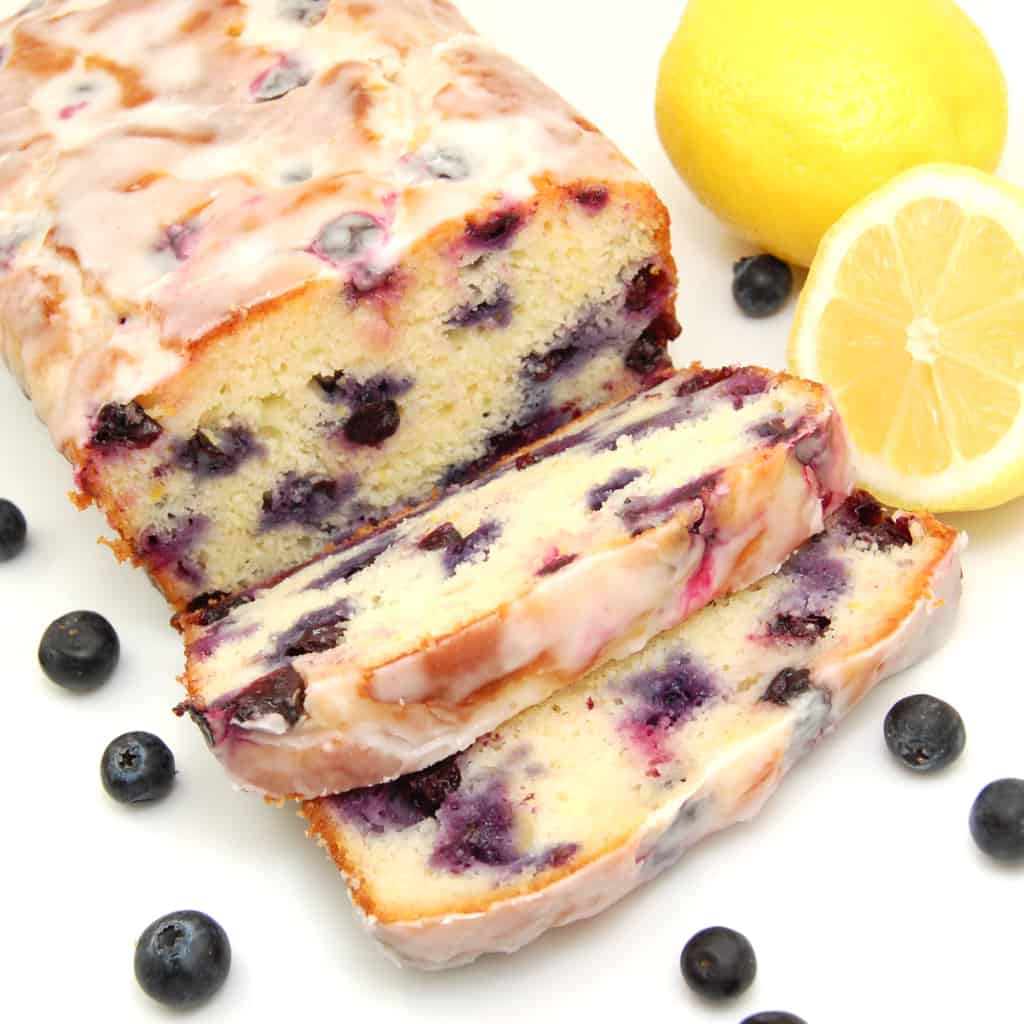 Delicious Cranberry Orange Bread with Simple Glaze – This yogurt bread is packed with cranberry and orange flavor and it is perfect for the holidays.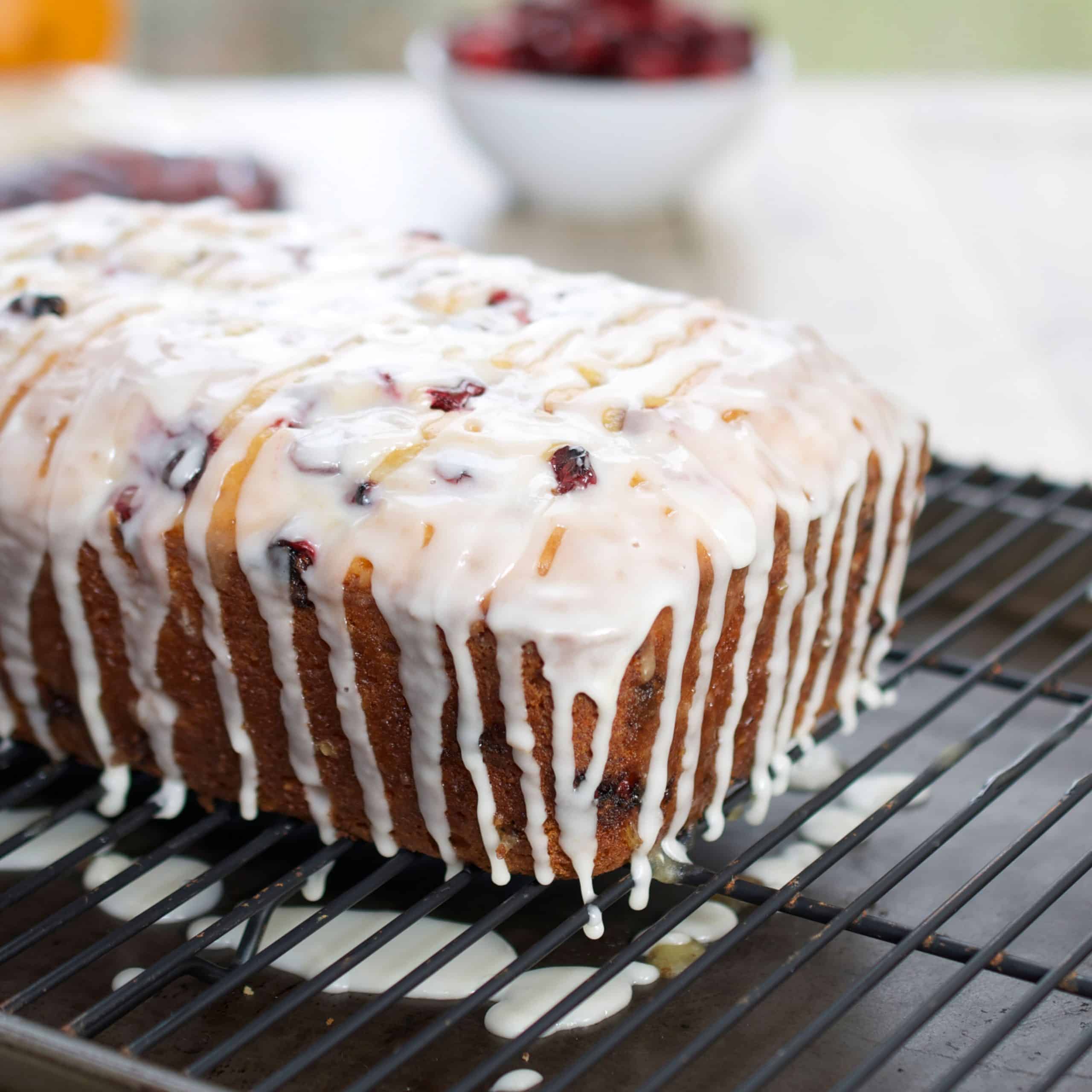 Apple Butter Apple Cinnamon Bread – It is incredibly easy to make and the taste is better than anything you can buy in a store.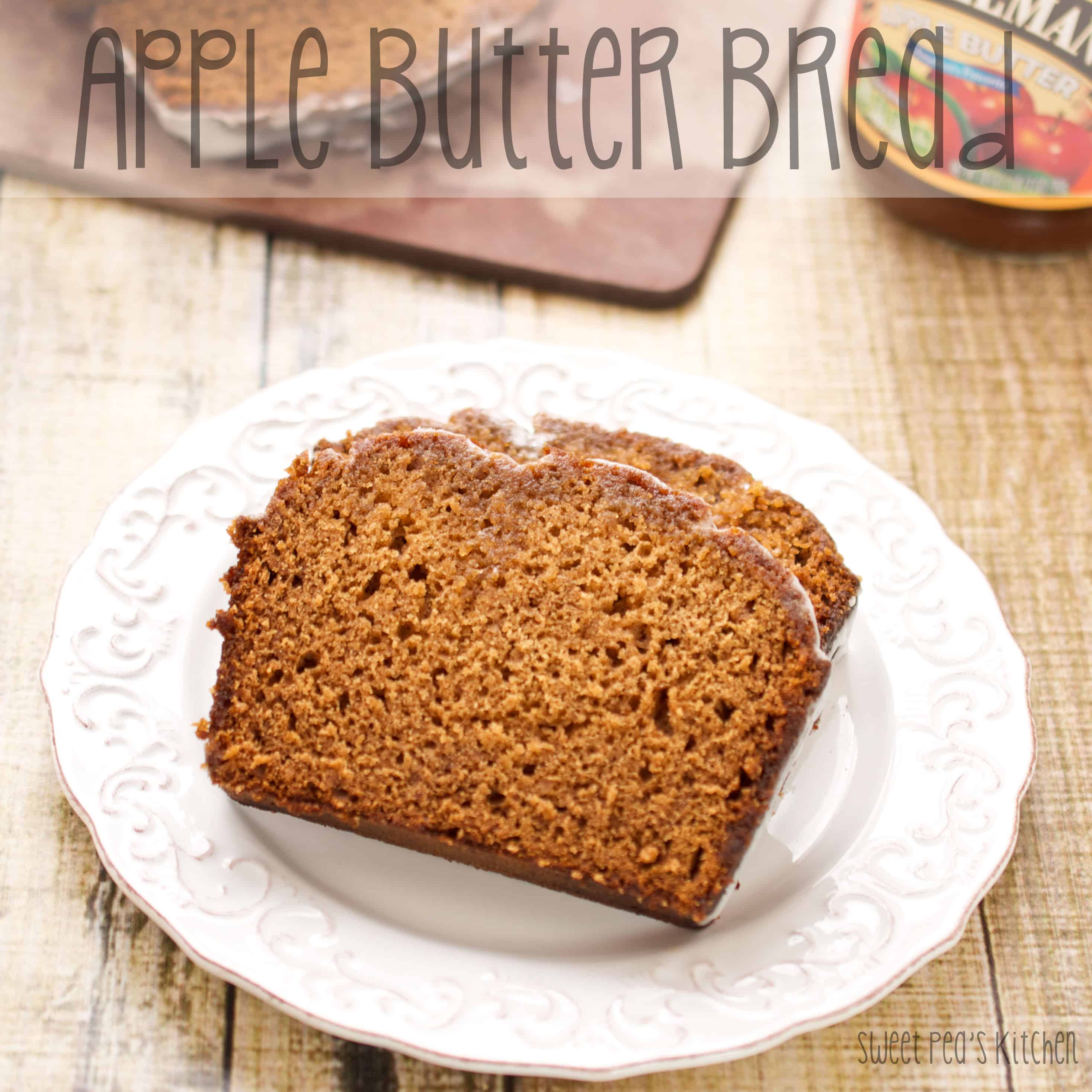 Get new recipes weekly plus our FREE ebook!