Roasted turnips with thyme and parmesan are an easy, tasty side dish as a much healthier alternative to roasted potatoes! Plus, you can make oven roasted turnips easily without a lot of fuss! That's my kind of recipe.
You can eat turnips raw, but cooking turnips give them even more delicious flavors. I am excited to share with you all the tips I have learned along the way to make baked turnips too. I am pretty confident this will become one of your favorite turnip recipes.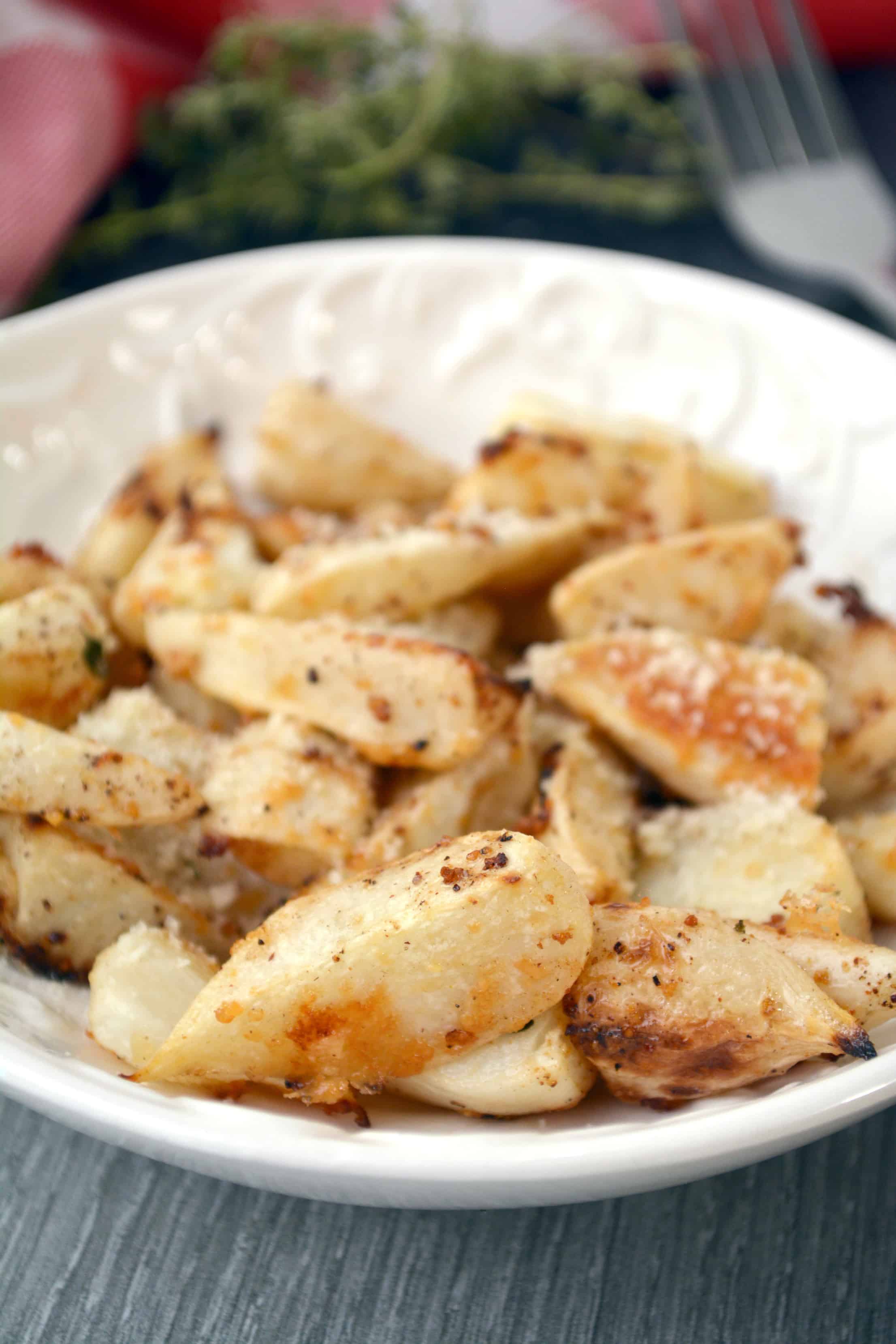 Scroll to bottom for printable recipe card.
How To Cook Turnips
While there are many ways for cooking turnips, but this is one of my favorite turnip recipes ever. They are so yummy and healthy. Take a look at these easy steps:
First Step: Place your peeled and cut turnips into a bowl, and add in the olive oil.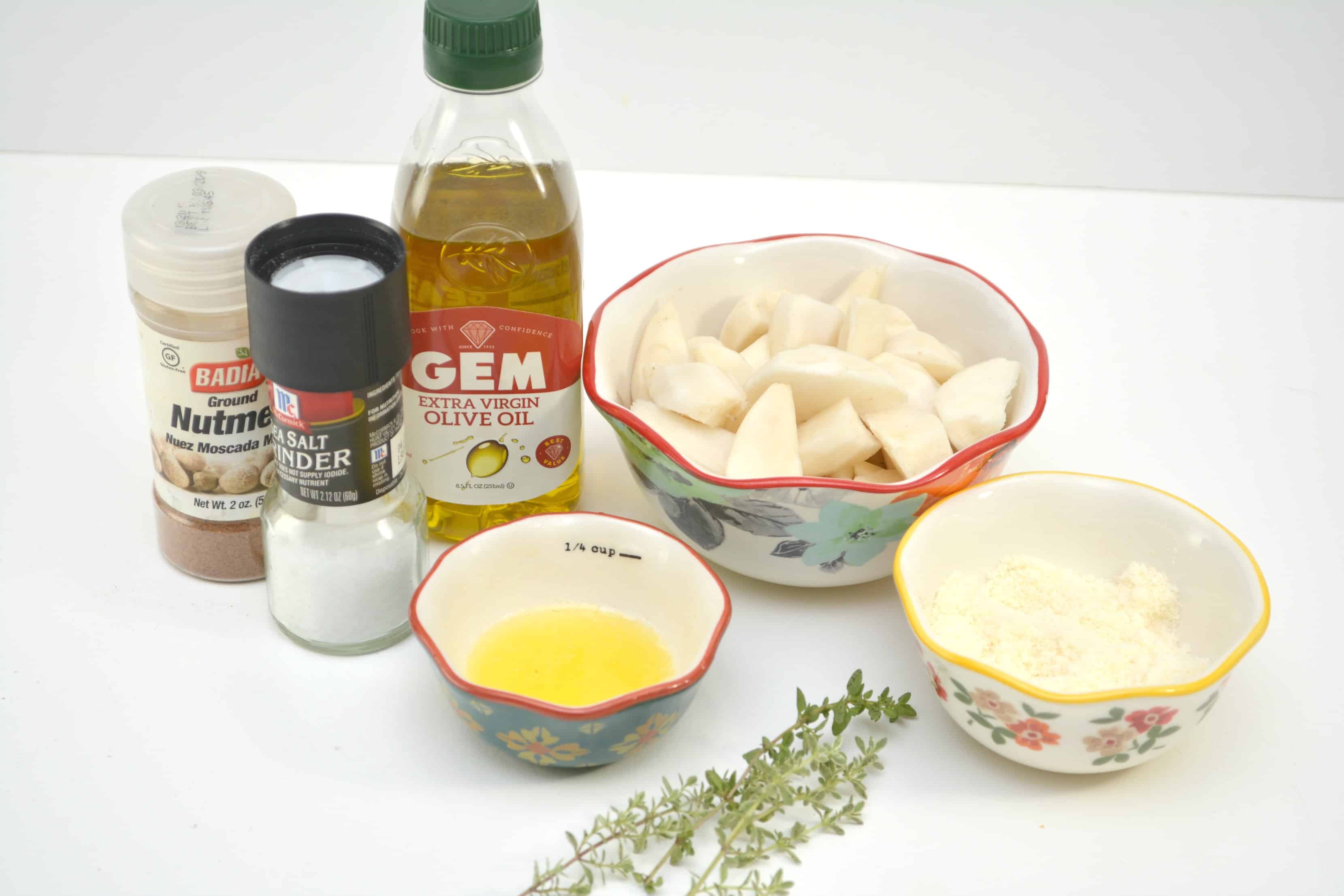 Second Step: Next, add the melted butter to your bowl.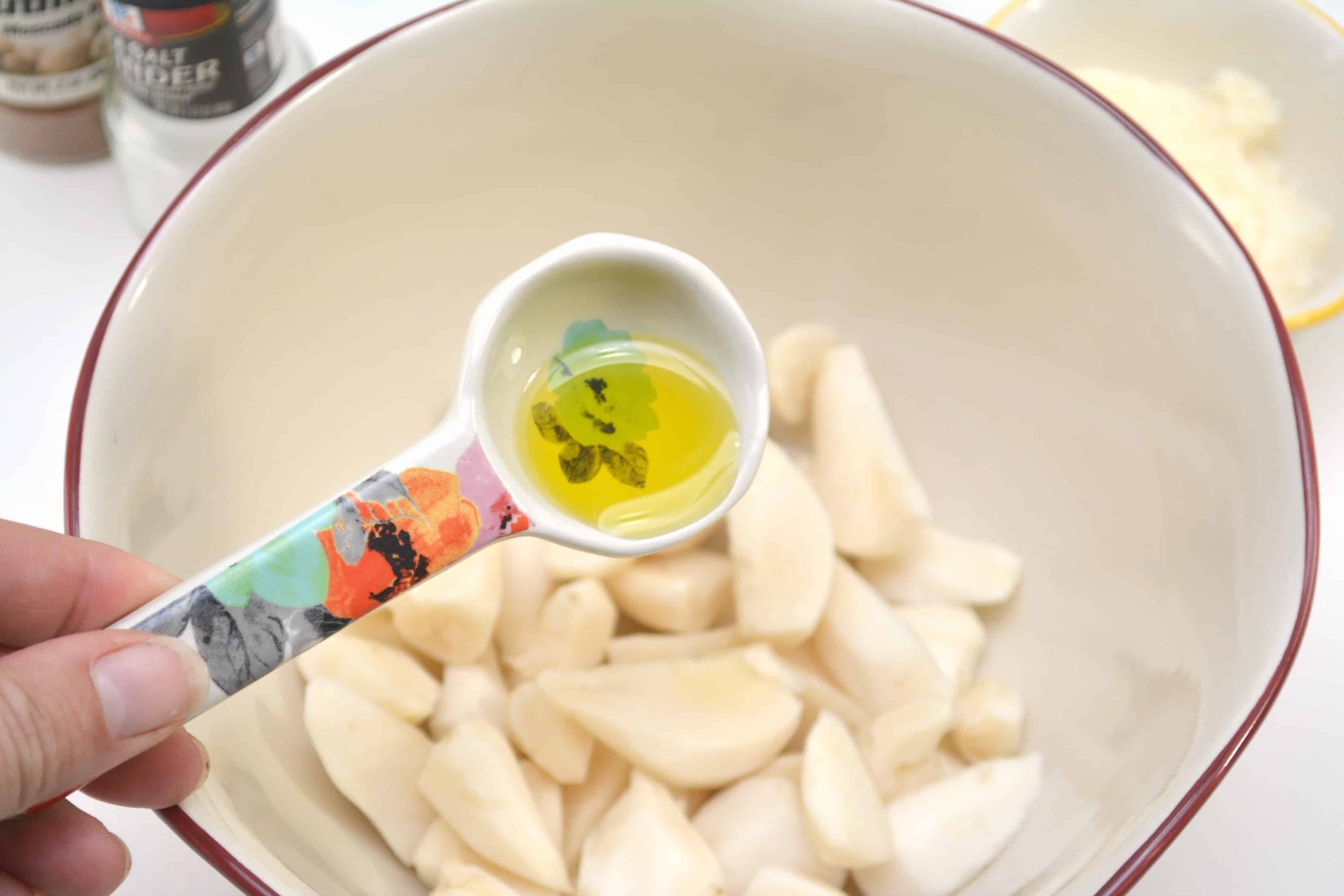 Third Step: Sprinkle in salt to taste.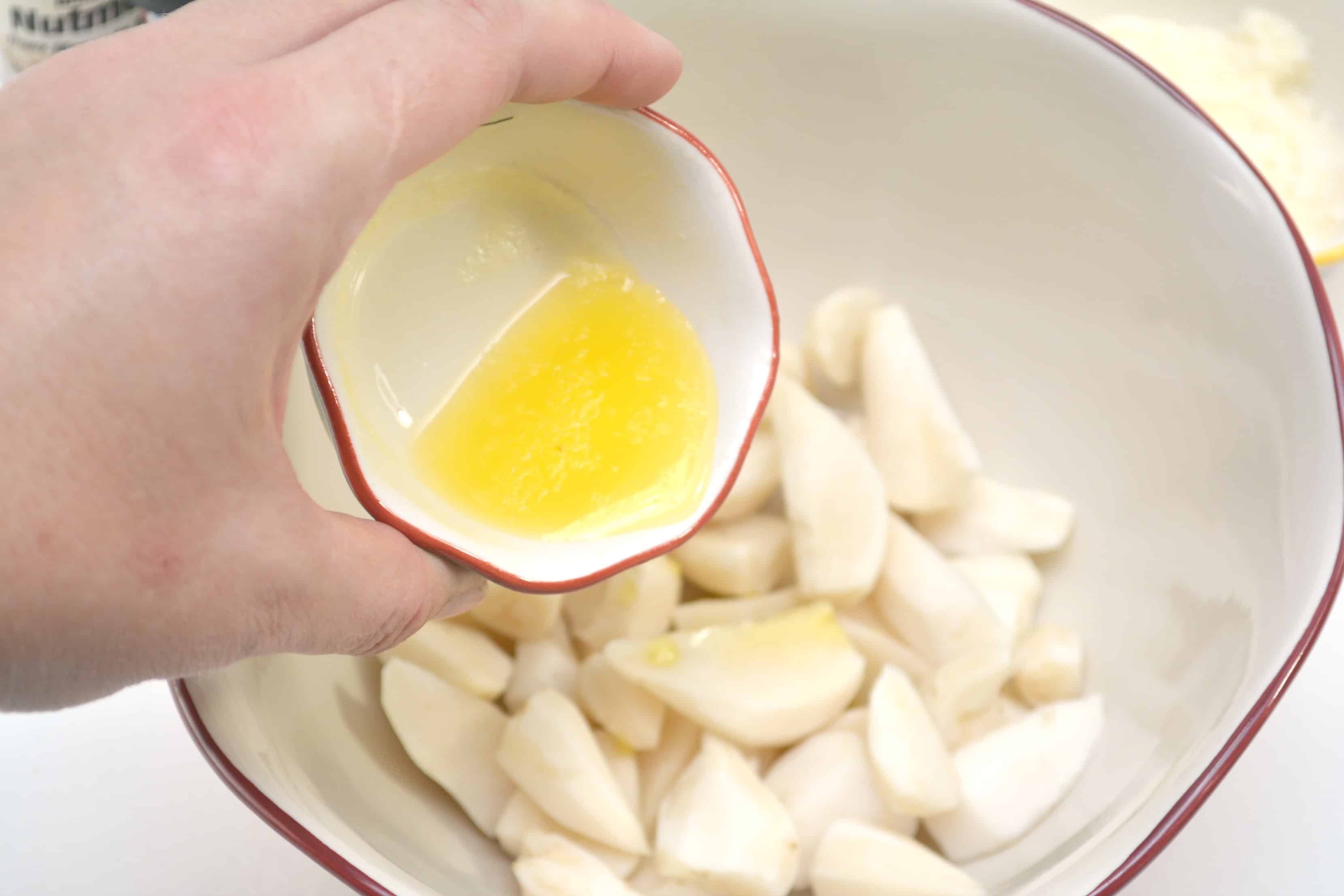 Fourth Step: Season with salt to taste.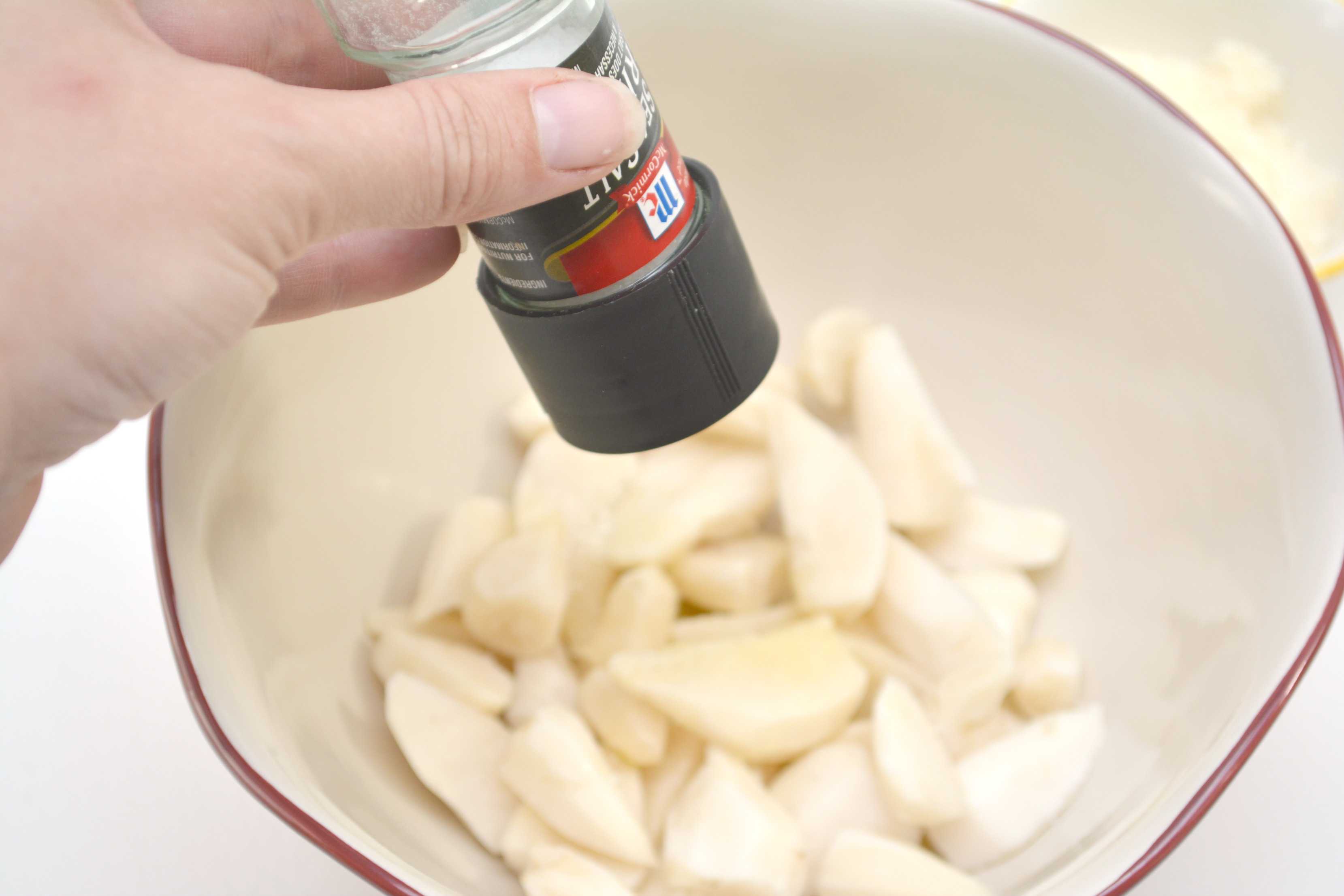 Fifth Step: Add the nutmeg to the mixture in the bowl.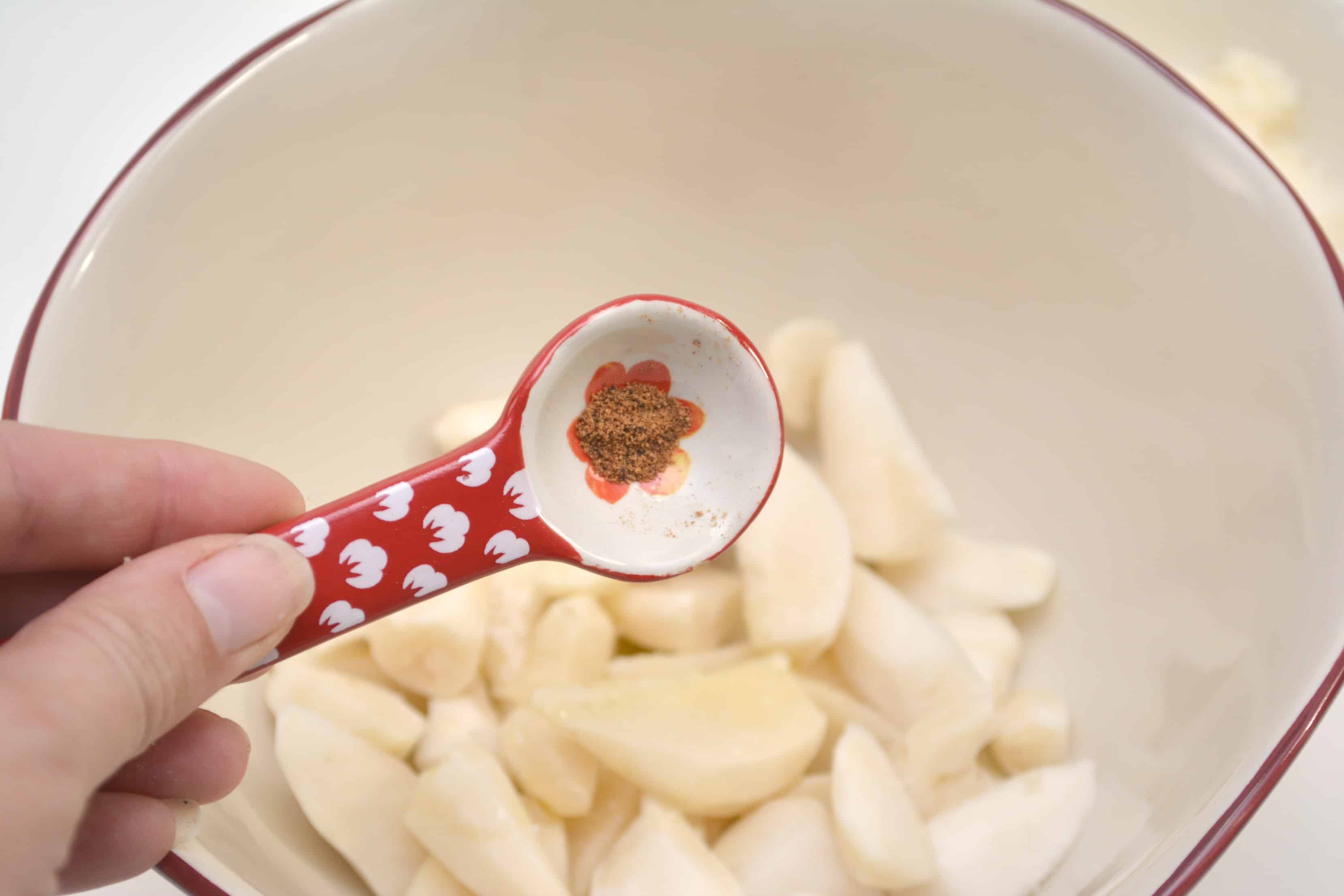 Sixth Step: Mix all of the ingredients well, and place the turnips into a greased baking dish.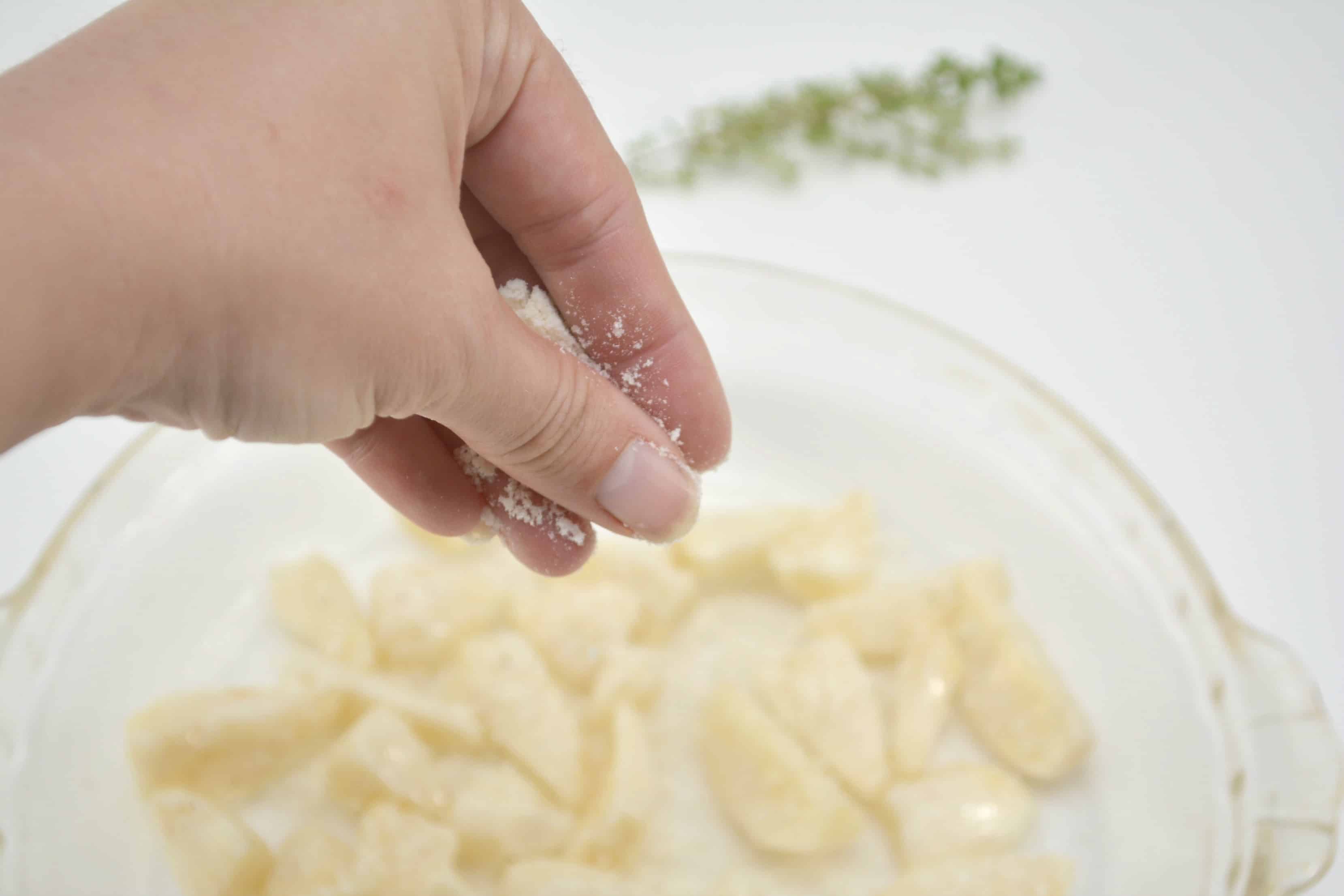 Seventh Step: Sprinkle with fresh thyme and parmesan cheese then bake for 15-20 minutes. The top will be a golden brown color, and you can easily pierce it with a fork then it's done.
Yay! That's all you need to do to make these roasted turnips! The best part is that you can feed them to a crowd, and they will eat every bite without even realizing they are turnips.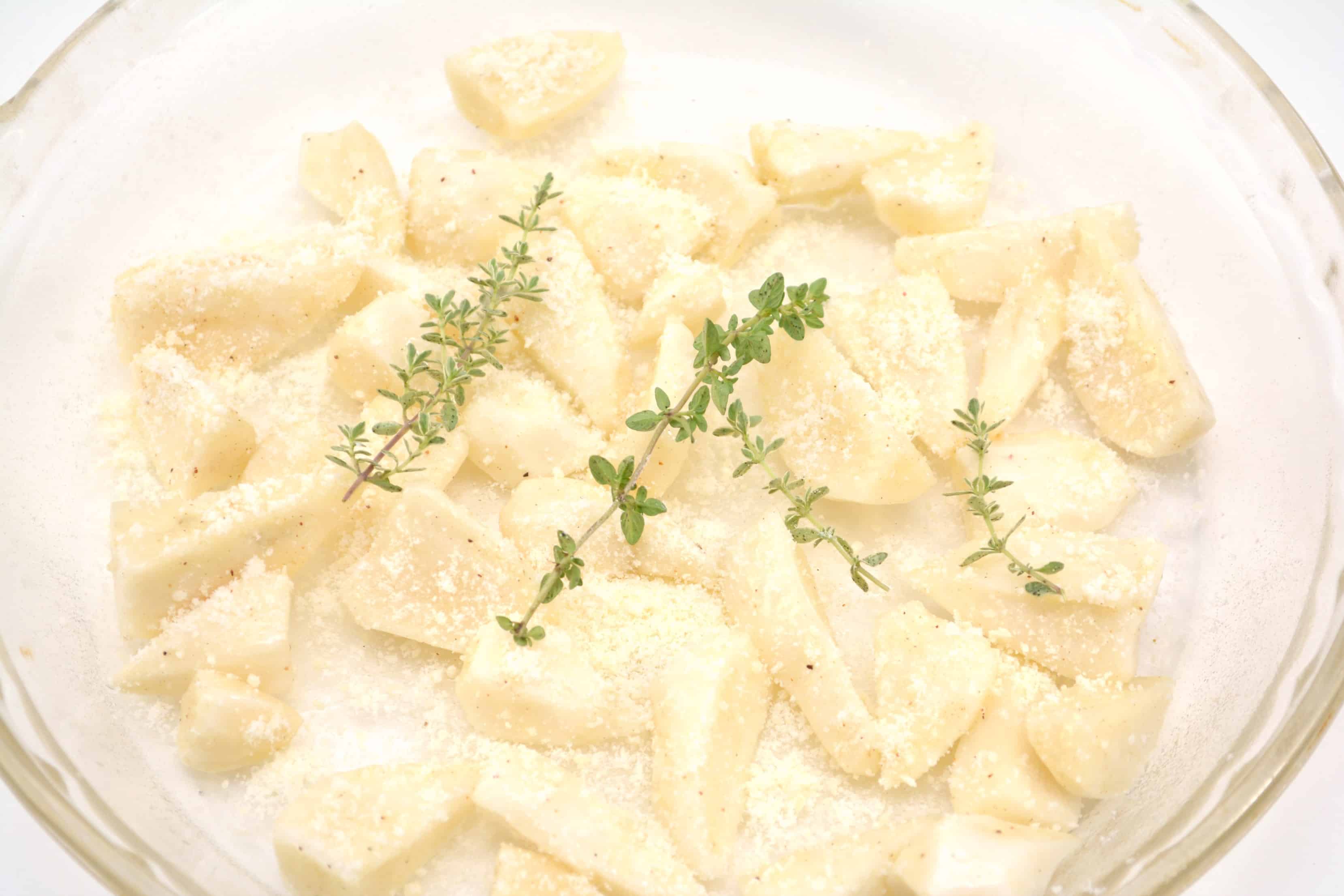 Oven Roasted Turnips Variations
Make these flavorful and easy roasted turnips the way the recipe directs or add in some additional flavors. Here are some tasty ideas to try out:
Broccoli – Roast some broccoli with the baked turnips. Lovely combination and a fantastic side dish.
Sweet Potatoes– Dice up some sweet potatoes and toss them with the turnips. Yummy!
Cayenne Pepper – Add some heat to this scrumptious side dish. Sprinkle in just a little bit, so it's not too overpowering.
Radishes – Thinly slice some radishes and add them to the baking dish. If you haven't tried roasted radishes, you are missing out. Plus, they are the perfect flavor combination with baked turnips.
Italian Seasonings – Skip the nutmeg and sprinkle in some Italian seasonings. They will enhance the flavor of the turnip and goes beautifully with the parmesan.
Garlic – Toss in some minced garlic because we all know that garlic makes everything taste better!
Cumin – Add some cumin to the baking dish. It will be a subtle flavor that is incredible.
Onions – Sautee a few onions and toss them into the dish of turnips. You will be thrilled with how great it tastes as soon as you bite into the amazing combination.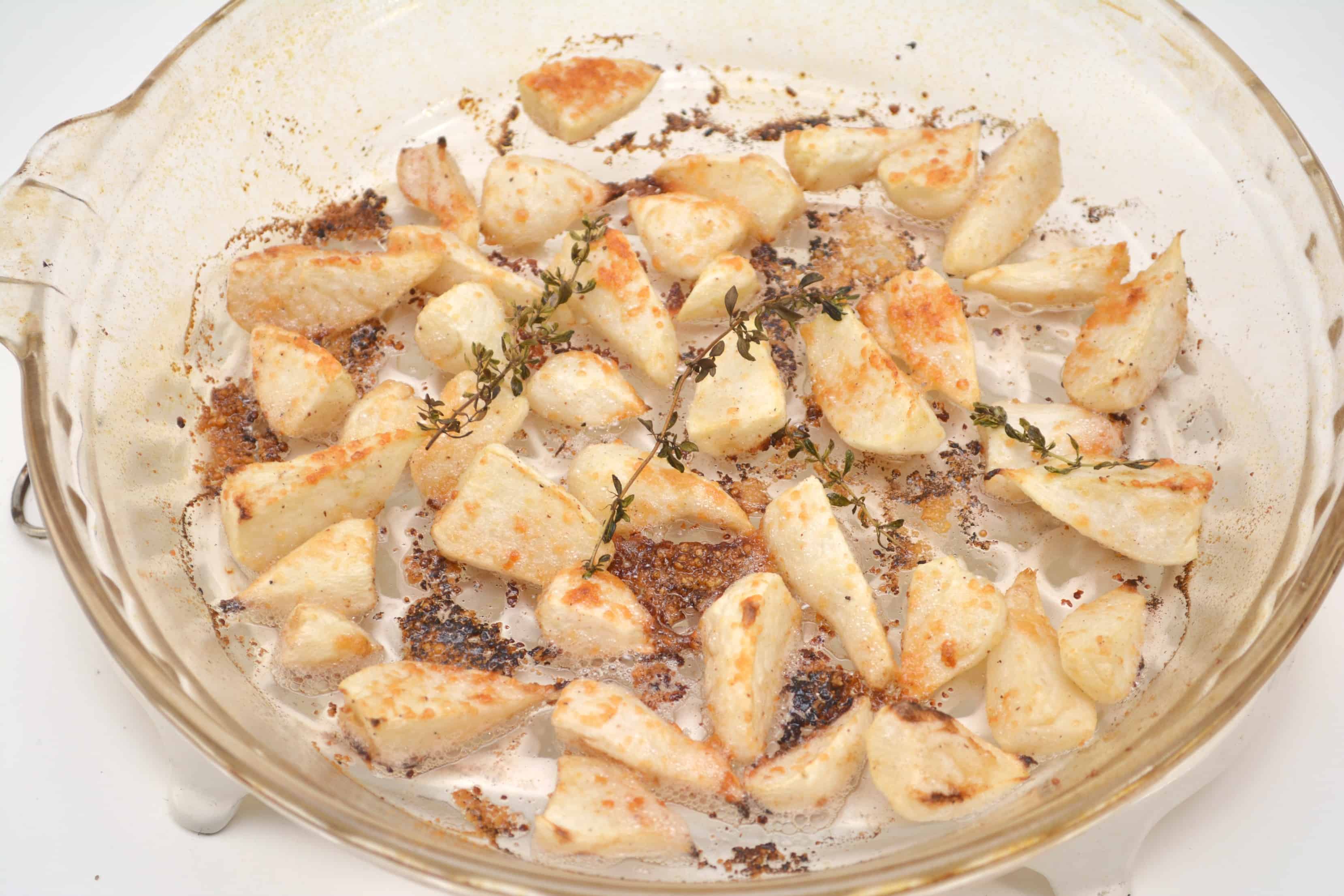 Do You Need To Peel Turnips
You don't have to peel turnips before roasting. It's essential to clean the turnips with cool water and a vegetable brush. They do have dirt on them that should be cleaned off before eating. You can either peel or make oven roasted turnips without peeling. It's entirely up to your preference. Use a vegetable peeler or knife to remove the skin if you choose to. Then chop or dice them how you like them and eat them up.
How Do Turnips Taste?
Turnips have a unique flavor that is very similar to a carrot, except it doesn't taste sweet as a carrot does. Turnips have a peppery flavor that is delicious and can be added to many other recipes. Toss some sliced turnips in a salad, eat it plain, or make roasted turnips. They are a delightful side dish to any of your meals.
In case you didn't know, you can eat the turnip greens too! They are rich in nutrients and flavor, so don't be afraid to give them a try too.
Are Turnips Low Carb?
Yes, turnips are a low carb food. On average, a medium turnip only has 8g of carbs. Oven-roasted turnips are a fantastic alternative to potatoes if you are eating a low carb diet. In addition to being low carb, they are also low calorie too.
Are Turnips Healthy
Yes, oven-roasted turnips are SUPER healthy! They are packed with nutrients, minerals, and antioxidants. So next time you are making a turnip recipe, know that you are filling your body with wholesome nutrients your body craves. Here are some of the minerals and vitamins you get:
Vitamin K
Vitamin C
B Vitamins
Fiber
Manganese
Iron
Copper
Calcium
Potassium
How To Choose A Good Turnip
Choosing a good turnip isn't super hard! Thankfully, turnips are pretty easy to pick out. I recommend choosing the smallest sized turnips because they will give you a sweeter flavor. Pick up the turnip and see how heavy it is. They should be heavy for their size and be firm to the touch.
Stay away from turnips that are withered, moldy, or soft to the touch. If you notice any of these signs, then the turnip is no longer edible and will not work in any of your turnip recipes.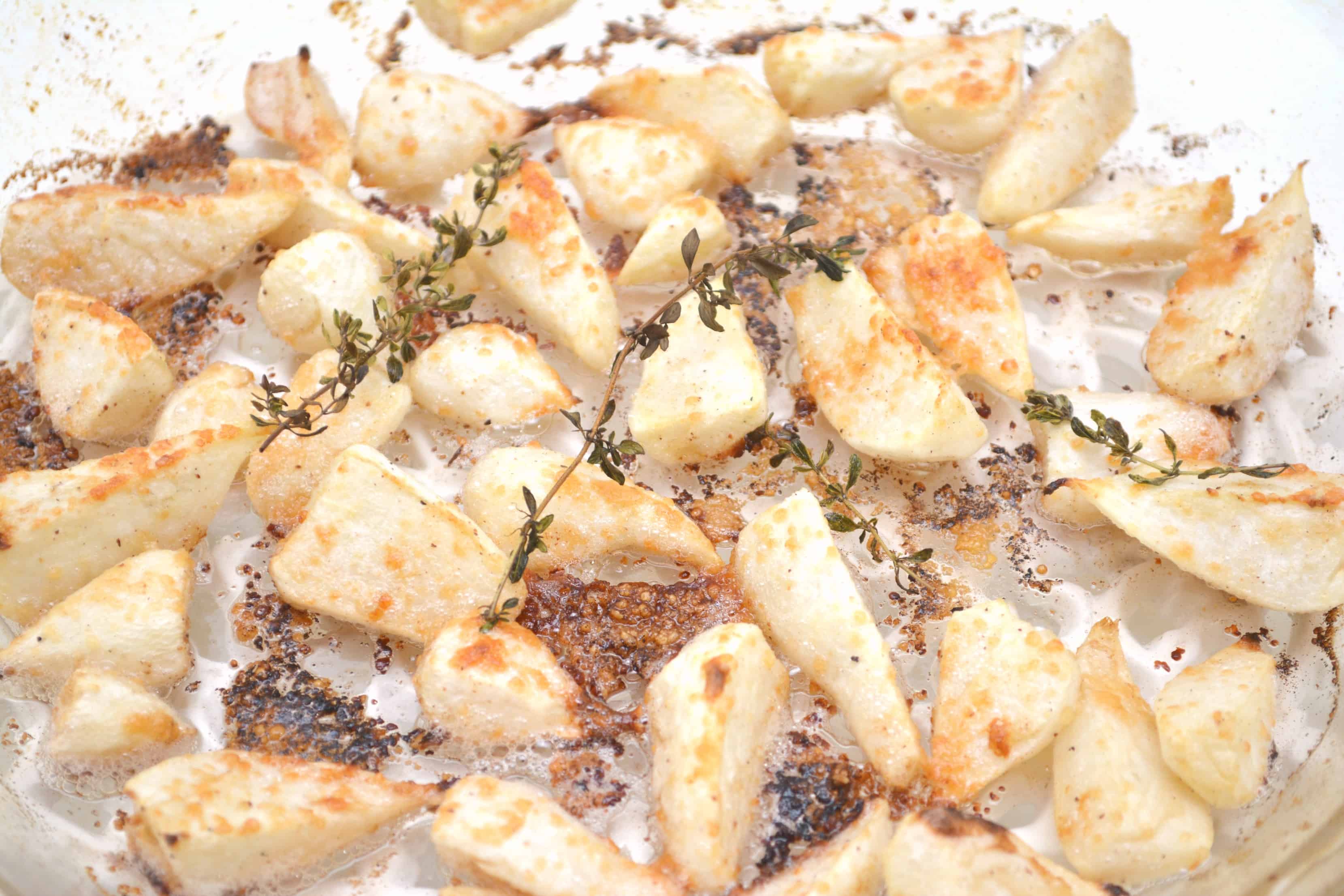 How Do I Store Leftover Baked Turnips
After you have finished cooking turnips, allow them to cool. Then place the roasted turnips in an airtight container and refrigerate for 3-4 days. To heat the oven-roasted turnips back up, you can toss them in a microwave-safe dish and cook until they are hot. You can also add a tablespoon of olive oil to a skillet and heat them up that way. They get a little crispy and even more flavorful.
Can You Freeze Roasted Turnips?
Yes, you can freeze roasted turnips. Tightly cover leftover turnips and place them in a freezer bag or freezer-safe container. They will last 3-4 months in the freezer. To defrost, place in the fridge overnight then warm the turnips and serve.
What To Serve With Oven Roasted Turnips?
You are going to find that when you begin cooking turnips that they easily become a flavorful dish, you will want frequently! The great news is that they go with so many different foods. Here are some ideas:
Salad – Serve with a giant fresh veggie salad. You can even toss some raw turnips on the mixture to add some extra crunch and flavor.
Steak – Grill your favorite steak or try my seared ribeye steak with red wine pan gravy. No matter what you are going to fall in love!
Chicken – If you are eating healthy and low carb, make a roasted or grilled chicken breast with a side of baked turnips. Seriously so amazing!
Fish – Salmon, trout, or shrimp, it really doesn't matter because they are all scrumptious with oven-roasted turnips. Give it a try because you won't be disappointed.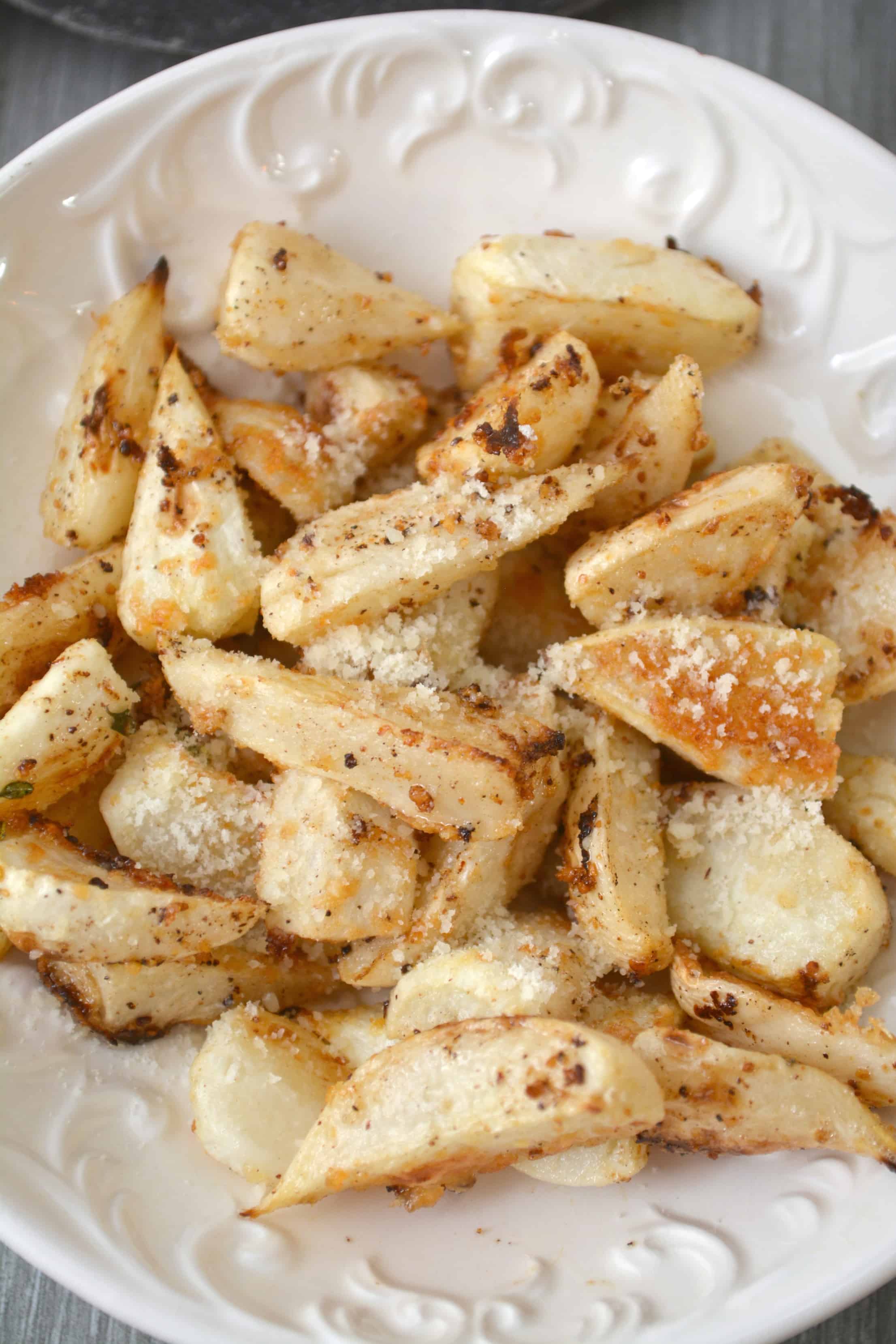 Now, remember to save this recipe on Pinterest for later 🙂


Pin this recipe now to remember it later
Oven Roasted Turnips with Thyme and Parmesan
Oven Roasted Turnips with Thyme and Parmesan are an easy, tasty side dish as a much healthier alternative to roasted potatoes!
Ingredients
8

oz.

Turnips

,

peeled and cut into smaller slices

3-4

Sprigs of fresh Thyme
Want to save this recipe? Enter your email below and we'll send the recipe straight to your inbox!
NOTE: By saving this recipe, you agree to join our weekly recipes newsletter.
Instructions
Preheat your oven to 475 degrees.

Place your peeled and cut turnips into a bowl, and add in the olive oil.

Add the melted butter to your bowl.

Sprinkle in salt to taste.

Add the nutmeg to the mixture in the bowl.

Mix all of the ingredients well, and place the turnips into a greased baking dish.

Sprinkle on Parmesan cheese to taste, and top the turnips with 3-4 fresh sprigs of thyme.

Bake uncovered for 15-20 minutes until the turnips are browned on top and fork tender.
Nutrition
Serving:
2
-3
|
Calories:
324
kcal
Follow me on Pinterest for daily delicious recipes!
Make sure you check my best recipes below :
Slow Cooker Philly Cheesesteak – Get the taste of take-out right in your home with this slow cooker Philly cheesesteak.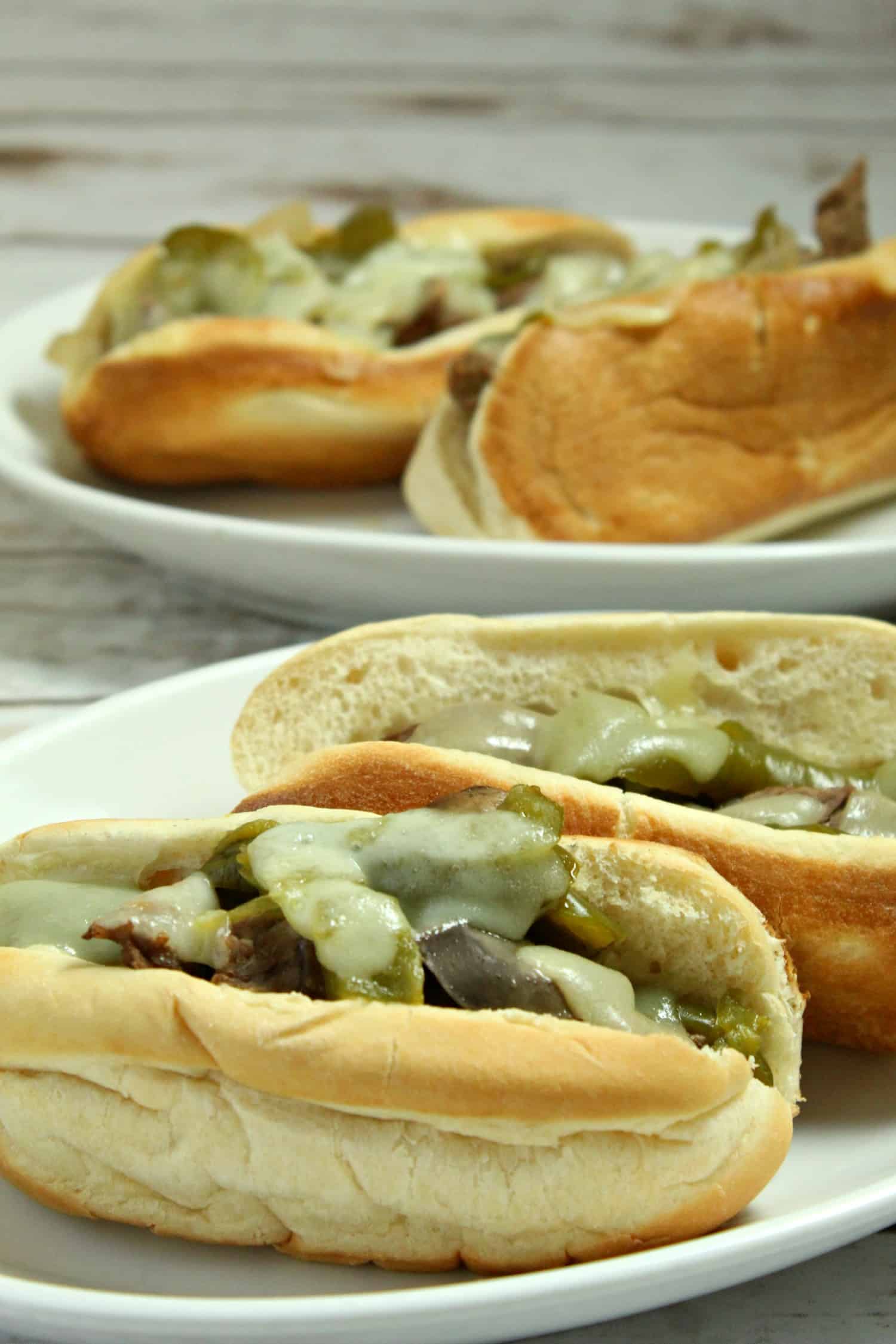 Garlic Herb Potatoes and Steak Skillet – You can't find a more filling and hearty meal than this skillet garlic butter herb steak and potatoes recipe.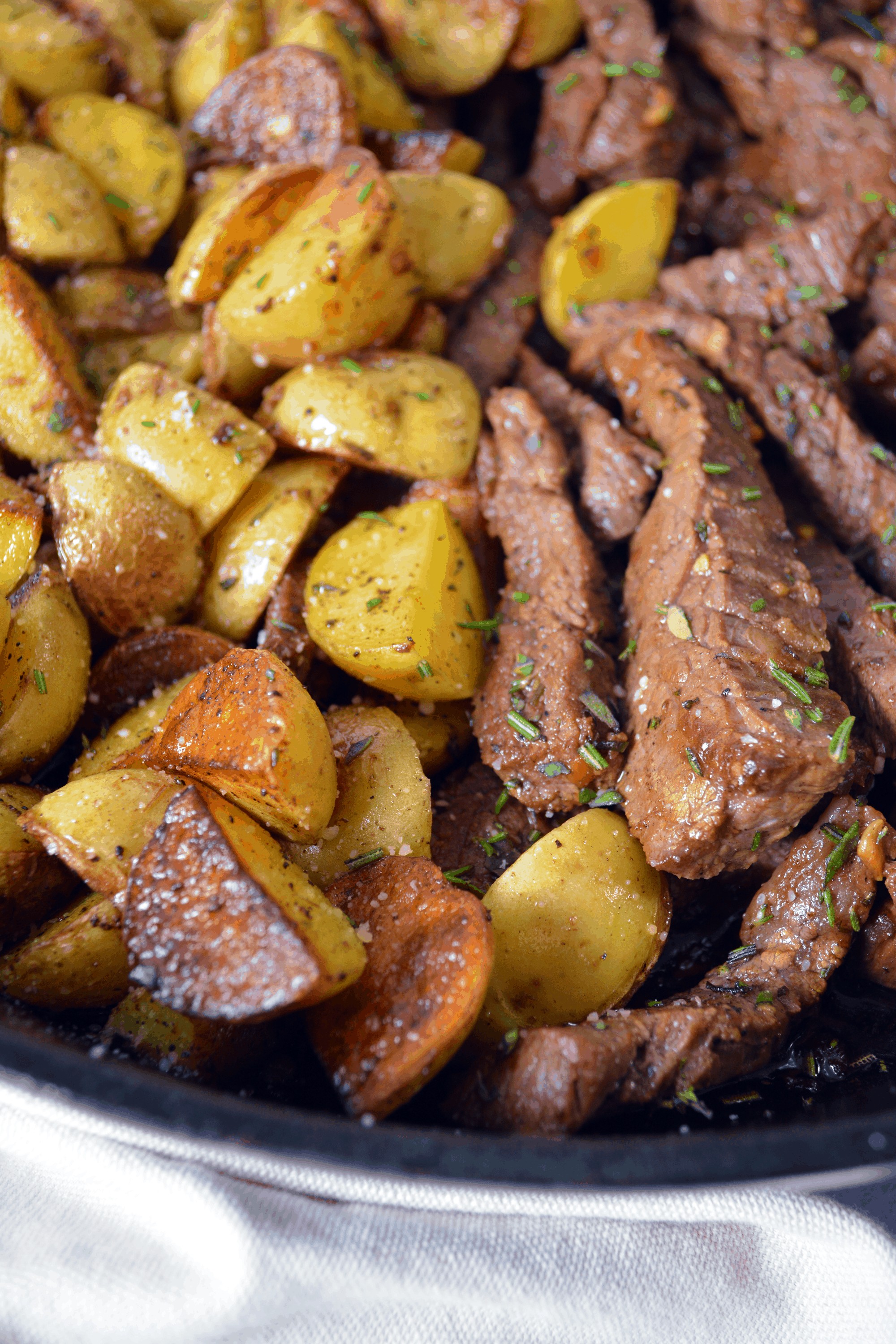 Instant Pot Garlic Parmesan Chicken Wings – I love that my pressure cooker does the hard work while I work on other things like dessert!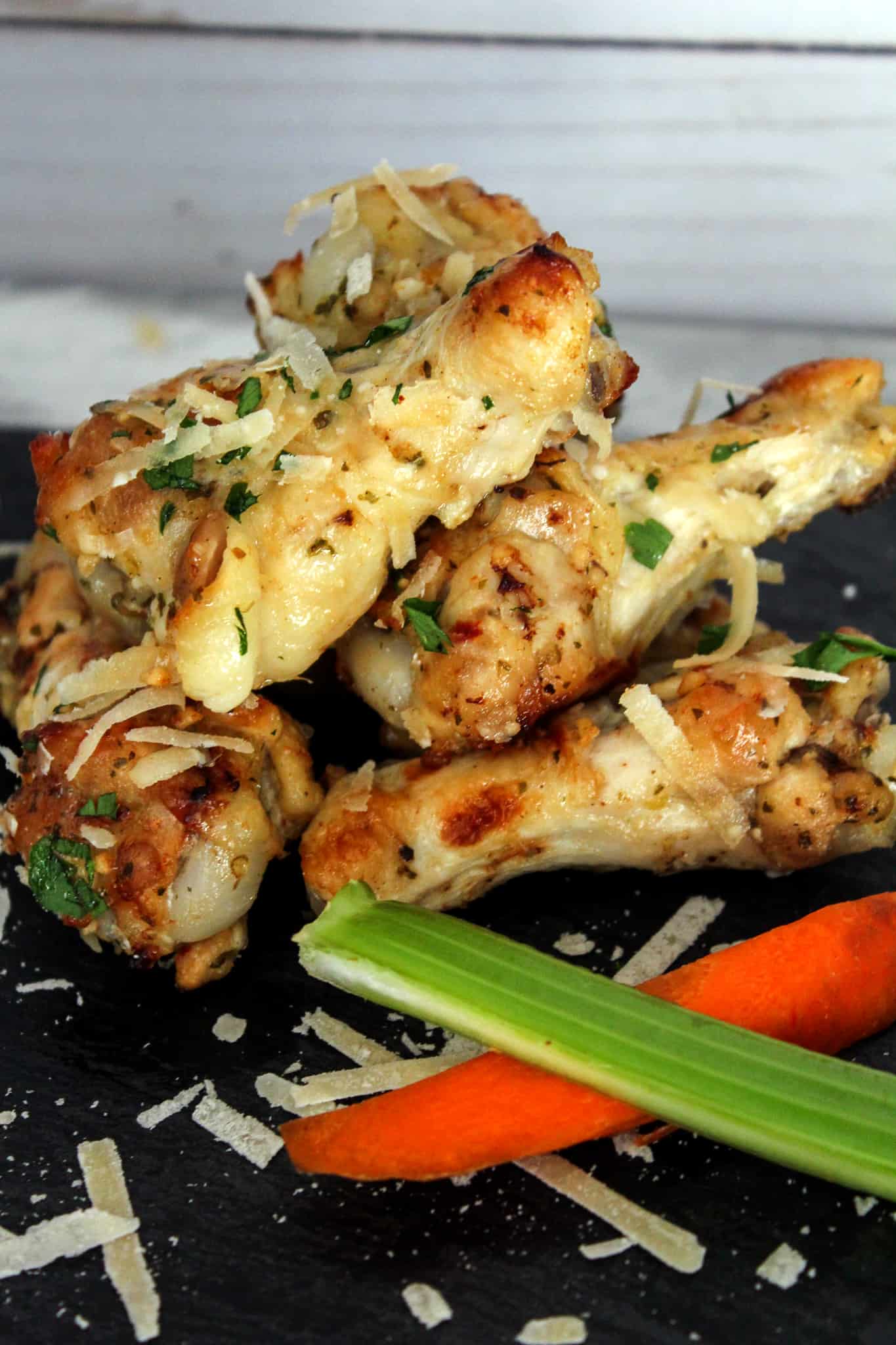 Garlic Butter Meatballs with Lemon Zucchini Noodles Recipe – They are buttery, have the perfect amount of garlic, and have lots of protein to keep you full.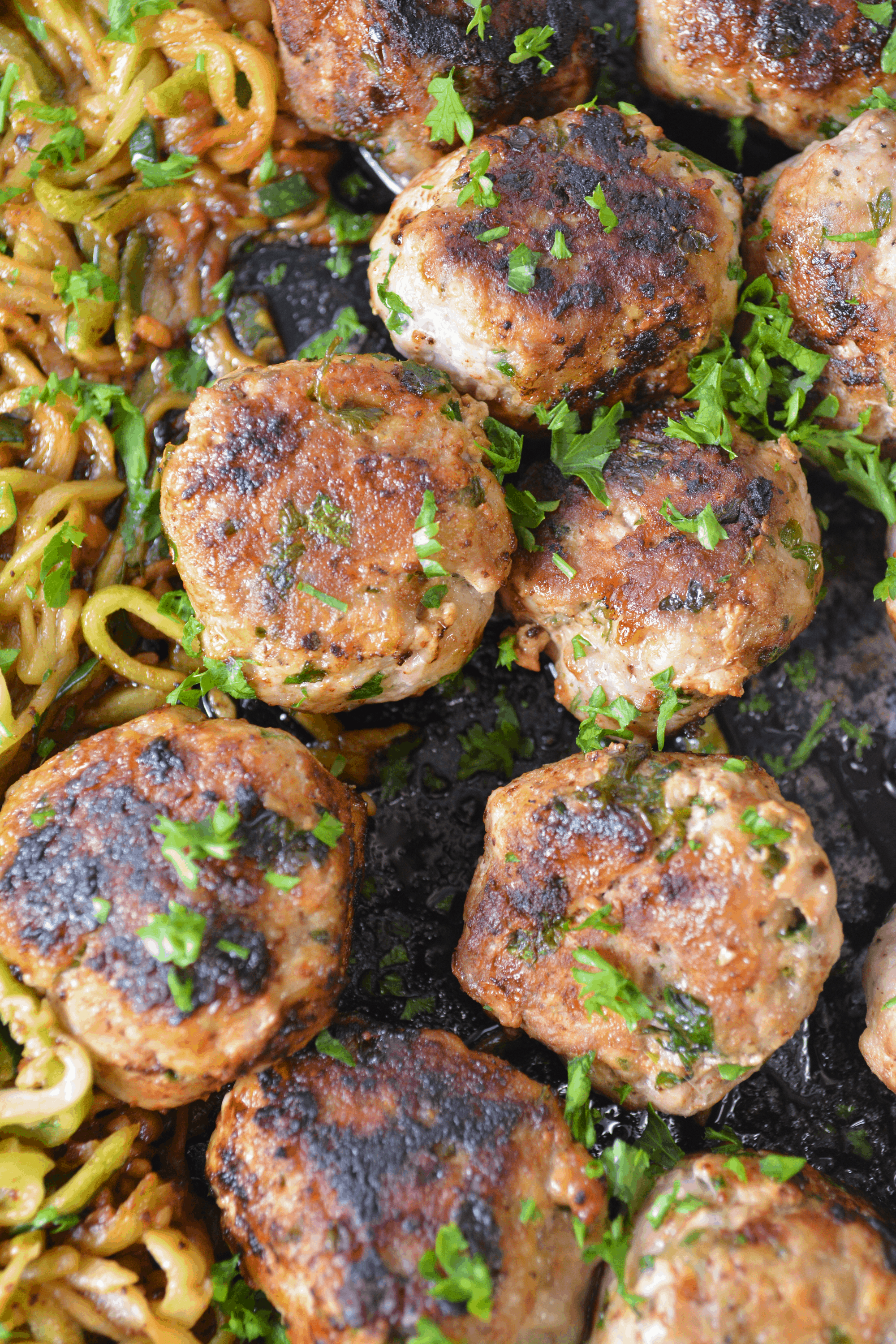 Slow Cooker Shepherd's Pie – The hardest part is smelling the shepherd's pie ground beef recipe cooking and not being able to devour it.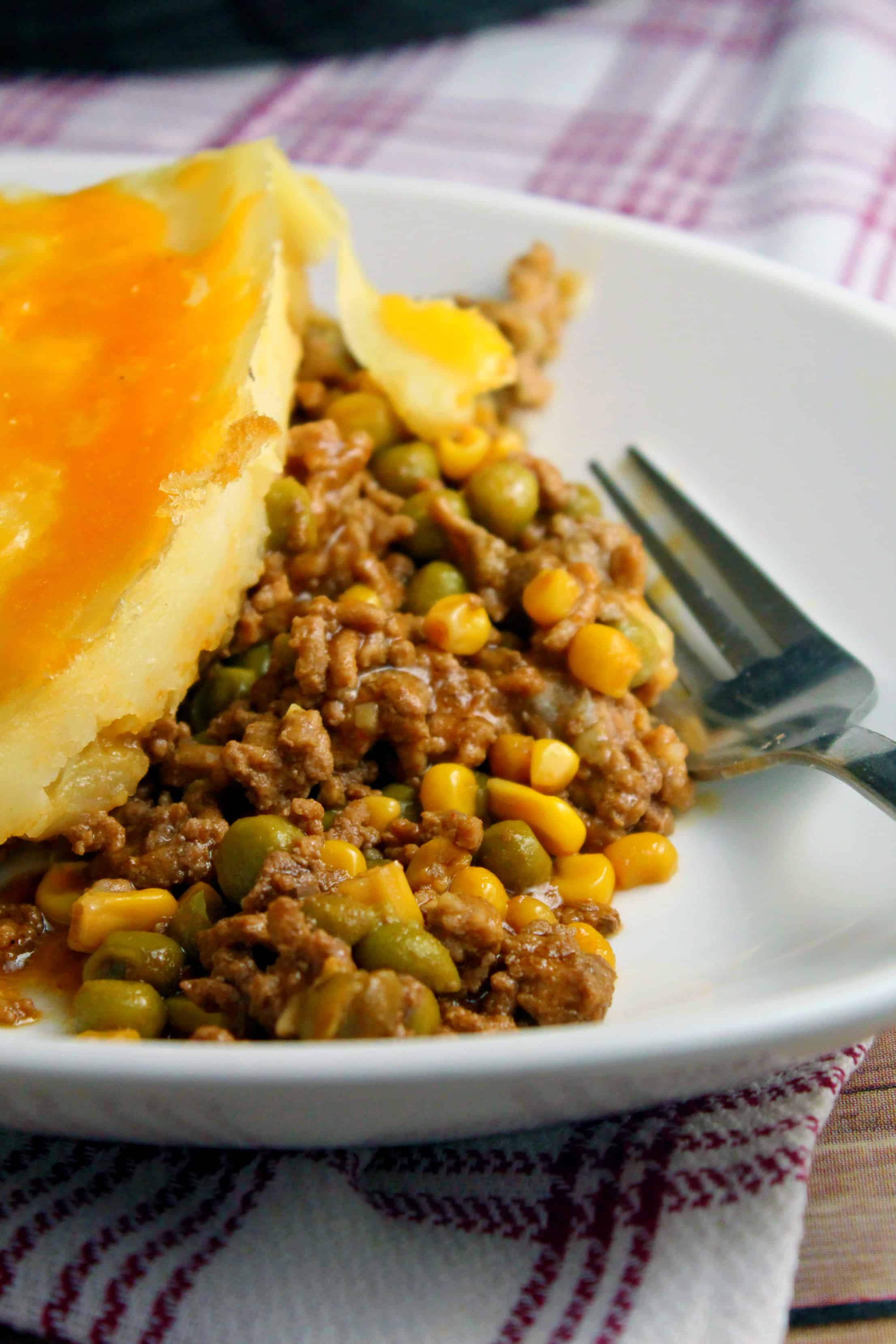 Get new recipes weekly plus our FREE ebook!