Imagine being able to make a drool-worthy dip that everyone will devour using your slow cooker! This Crock-Pot Buffalo Chicken Dip Recipe is what you have been waiting for.
It's so simple to make, and that tangy flavor that everyone loves is pure heaven in this dip. Perfect for sitting back and watching a football game or enjoying a family movie night.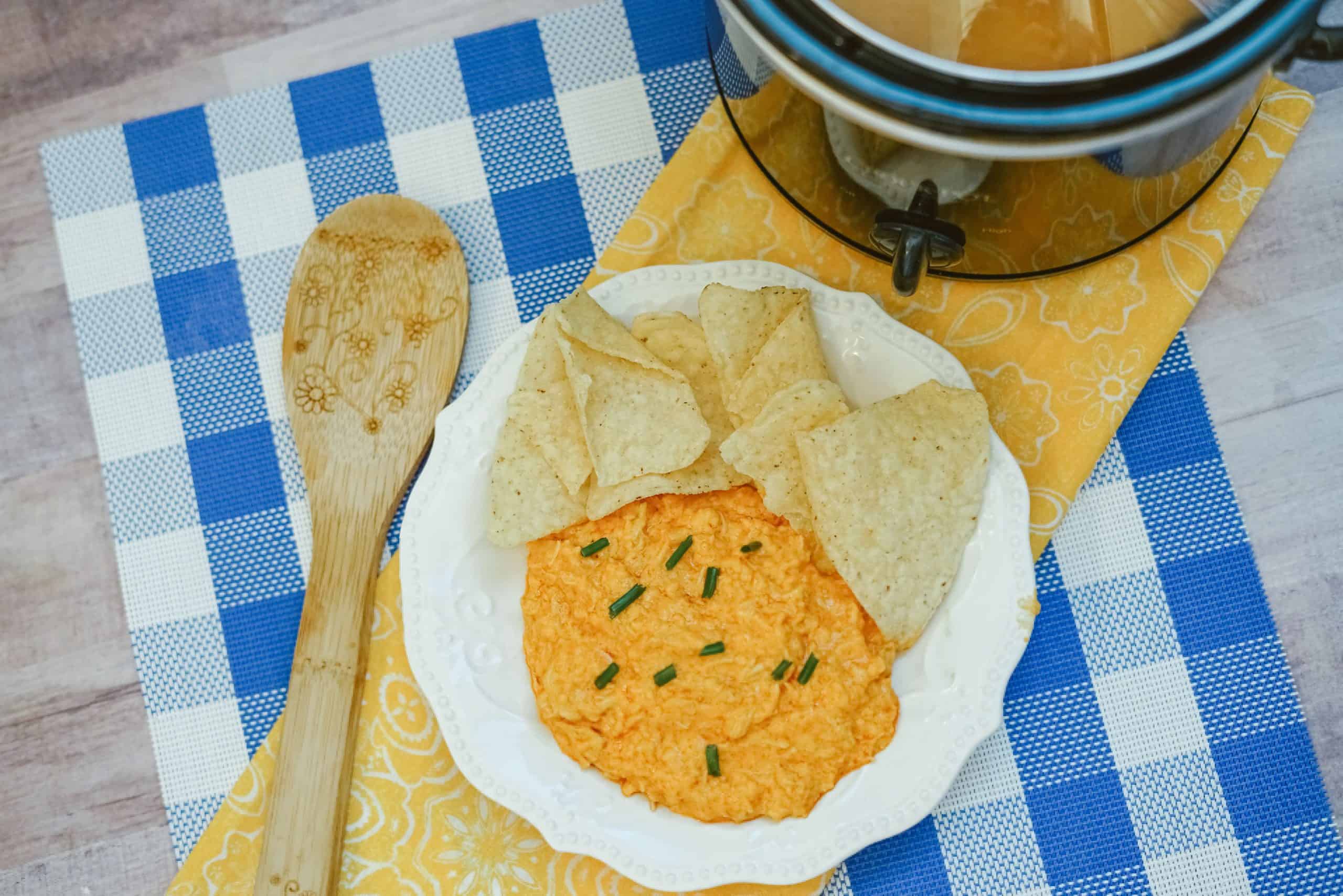 Scroll to bottom for printable recipe card.
Crock-Pot Buffalo Chicken Dip Recipe
Game days, tailgating, potlucks, dinner parties, and even New Years' Eve are excellent occasions for you to make and indulge in this irresistible buffalo chicken dip. Let's face it, most of us are infatuated with anything that is buffalo chicken flavored…myself included.
It's tangy and has such an amazing flavor. It's impossible not to be in love with it. There have been times I will just make up a batch of this buffalo chicken dip and munch on it for lunch. It's that good and keeps me satisfied all day until dinner.
The thing I love most about this dip is that I can make it in the slow cooker. I don't have to watch it non-stop and continuously stir and mix. You can simply add the ingredients and go on about your day until you are ready to eat it up. Oh, and it makes a lot of dip, so it's great as an appetizer to hold over your hungry crew until the main course is ready.
We will serve this with all sorts of other party foods. On nights when we have guests over, we pretty much make a bunch of appetizers and graze all night. Those are the best kinds of parties if you ask me.
If you want to make a batch of the buffalo chicken dip ahead of time, you can make it as directed then refrigerate it for 4-5 days. Warm it up in the crockpot or microwave when you are ready to serve.
You can dip tortilla chips or veggies in it, or if you want to go wild, you can add it to a dinner roll and eat it as a sandwich. Seriously it's that amazing!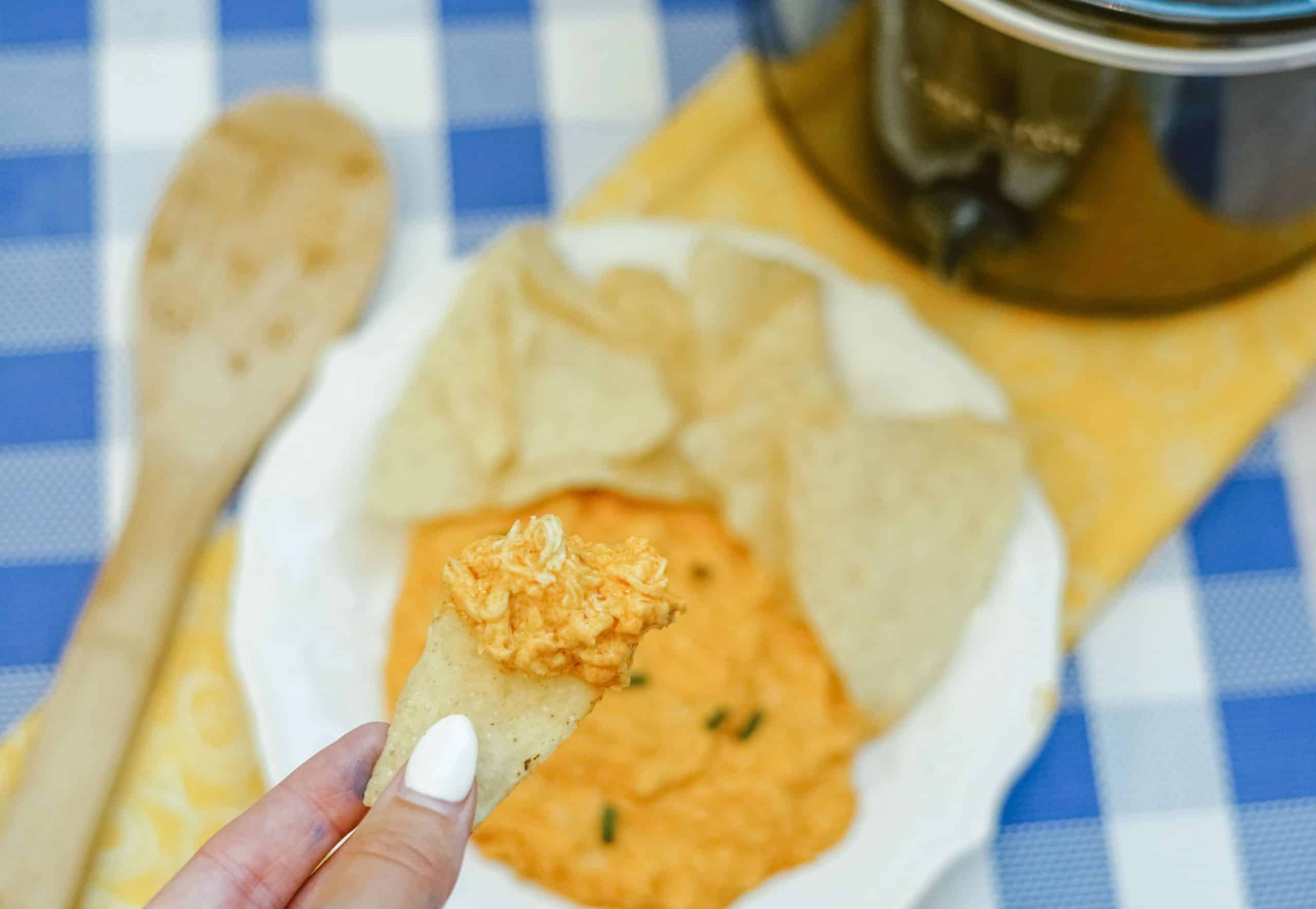 Can I Use Rotisserie Chicken for Buffalo Dip?
Yes, you can easily use rotisserie chicken for this buffalo dip. You can really use any cooked chicken that you like and add it to the dip. I prefer chicken breasts because I just enjoy their flavor and texture, but sometimes we find a great deal on rotisserie chicken and use that instead.
This dip is actually great with ground beef, ground sausage, or even ground turkey or chicken. It's a truly forgiving recipe, and you can try it in several different ways. I love recipes like this because it's versatile, and you can't go wrong with whatever meat you put in it.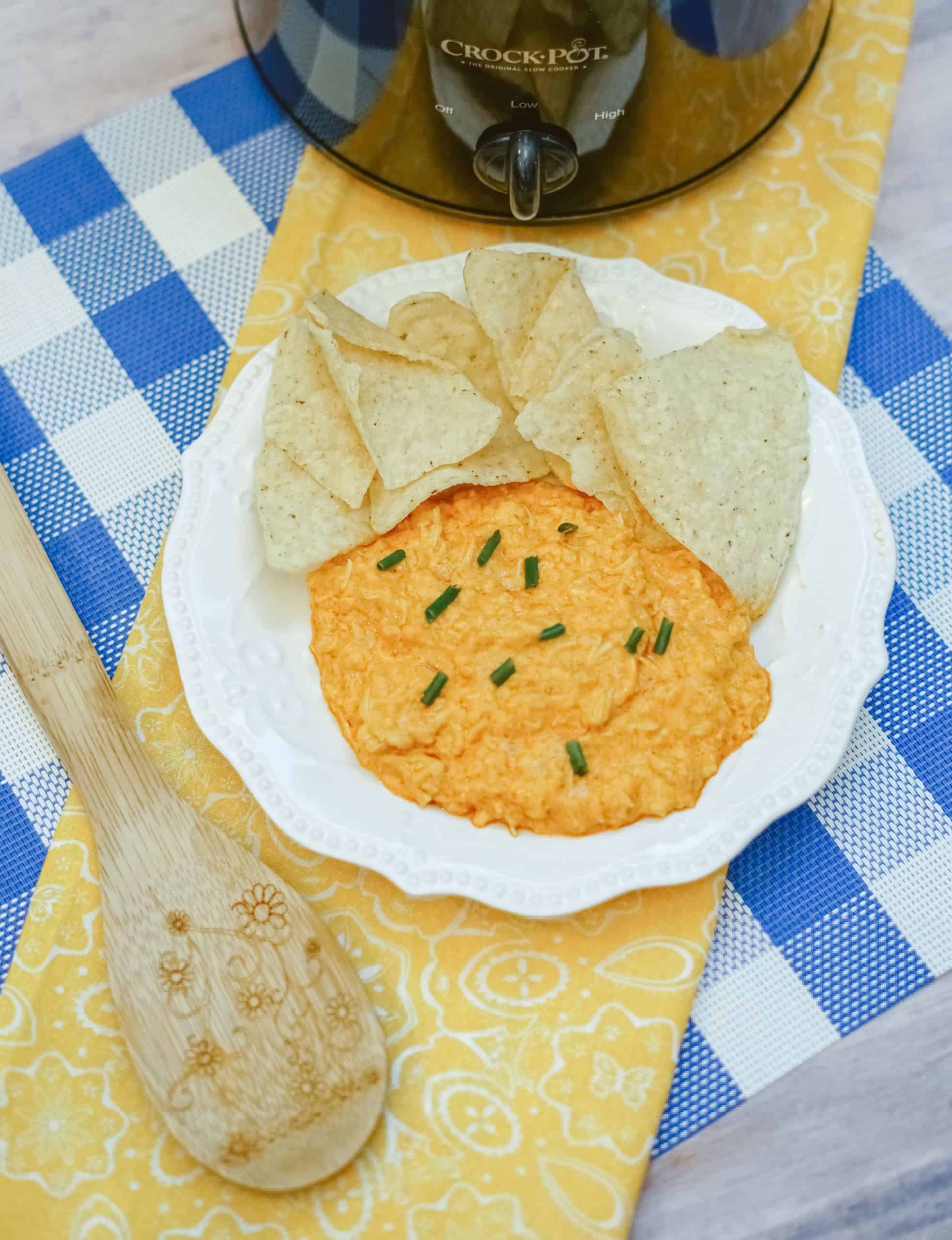 What's the Best Hot Sauce for Buffalo Wing Dip?
I prefer Franks Red Hot Wing Sauce for this buffalo chicken dip. You can switch it out with your favorite sauce if you want. But I think you will have a hard time finding anything better than this sauce!
Can I Adjust the Hot Sauce to Be Spicier?
Yes, you can add in extra sauce to make it even hotter if you want. Another way to kick up the heat is by sprinkling in some cayenne pepper or red pepper flakes too. They will turn up the heat and keep the sauce texture just right. If you love some hot food, then this spicy dip is exactly what you need.
Another excellent option is to chop up some jalapenos and mix them into the dip before it cooks. This will give you lots of heat and add some color to it as well.
Ingredients
Shredded Cooked Chicken Breasts – Cook the chicken breasts; however, you normally like to cook it. In a skillet, boiling in broth, or on the grill are all fantastic methods to try.
Buffalo Sauce – I always use 1/2 cup, but you can add more if you want it to be saucier or extra hot. You can also sprinkle in some spicy seasonings too.
Cream Cheese – If you are making a single batch, you only need 1/2 of a block, but you can double the batch and use the entire thing if you want.
Shredded Cheddar Cheese – You can either use a bag of cheese or shred your own using a block of cheese. Both are great!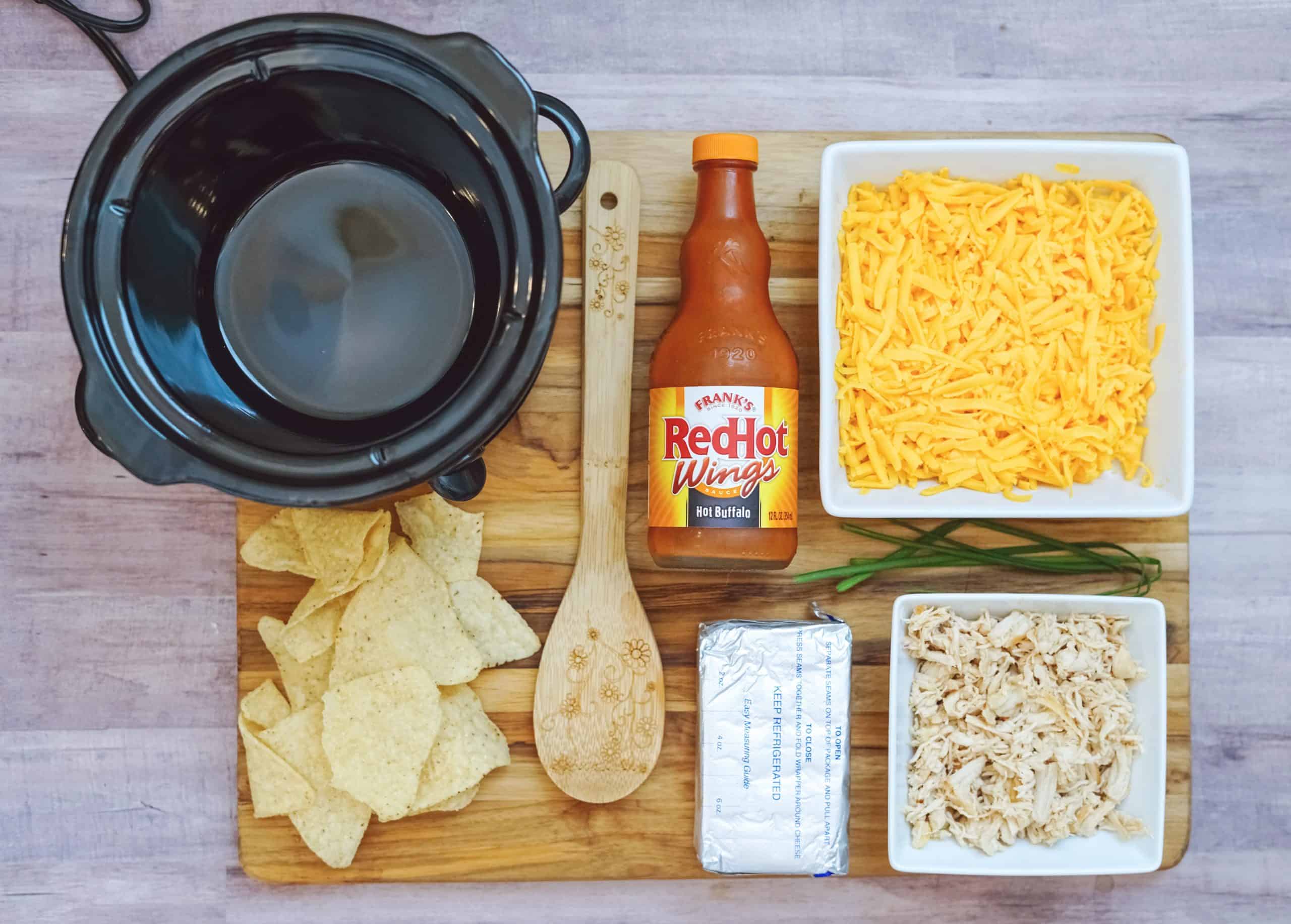 How to Make Crock-Pot Buffalo Chicken Dip
I love the ease of making recipes in my slow cooker, and this Crock-Pot buffalo chicken dip is no exception. The flavor and texture are beyond terrific, and it's impossible not to want more when you try it. Time to get you started so you can make your own.
First Step: Add the shredded cheese into the slow cooker.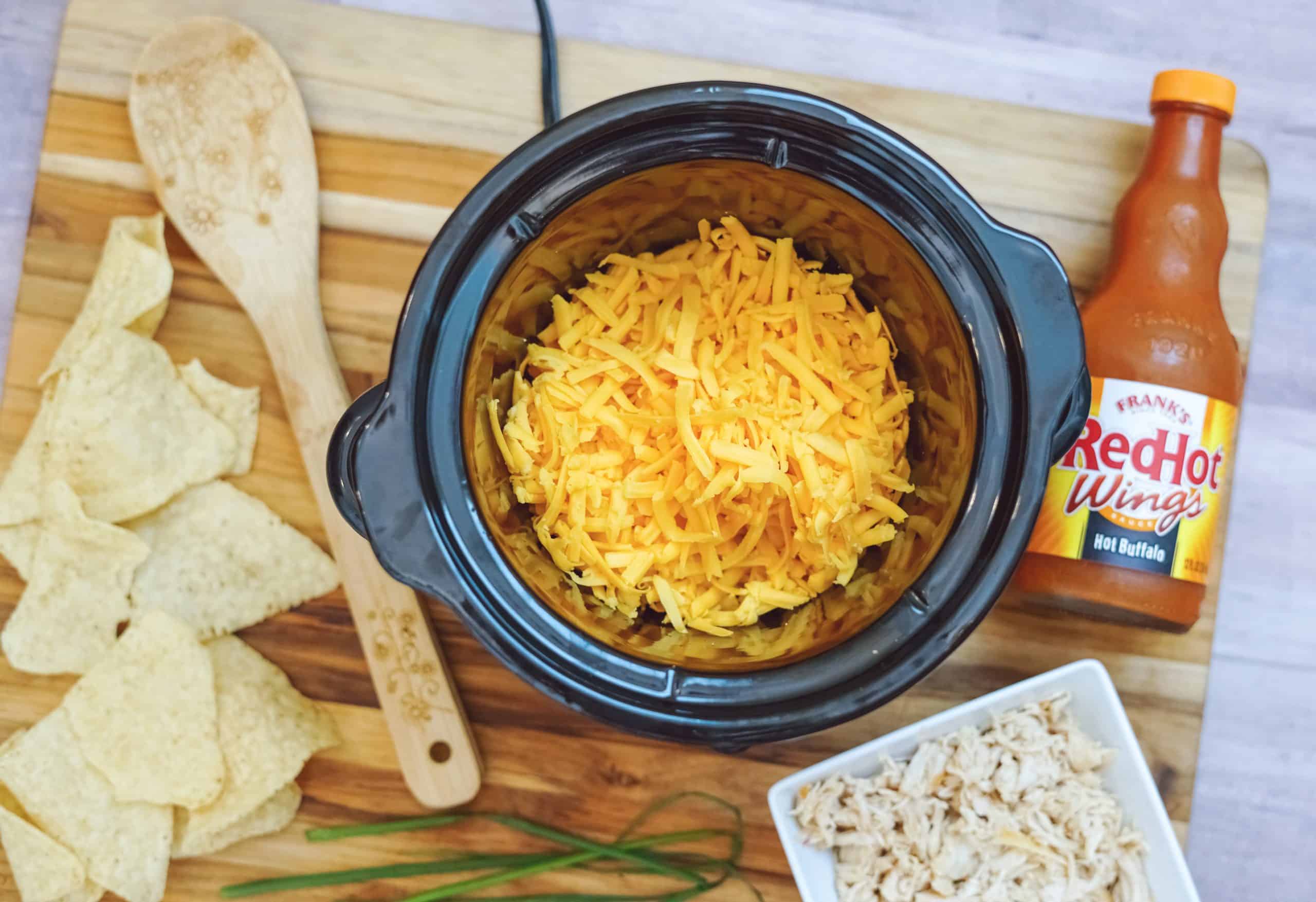 Second Step: Sprinkle in the shredded chicken.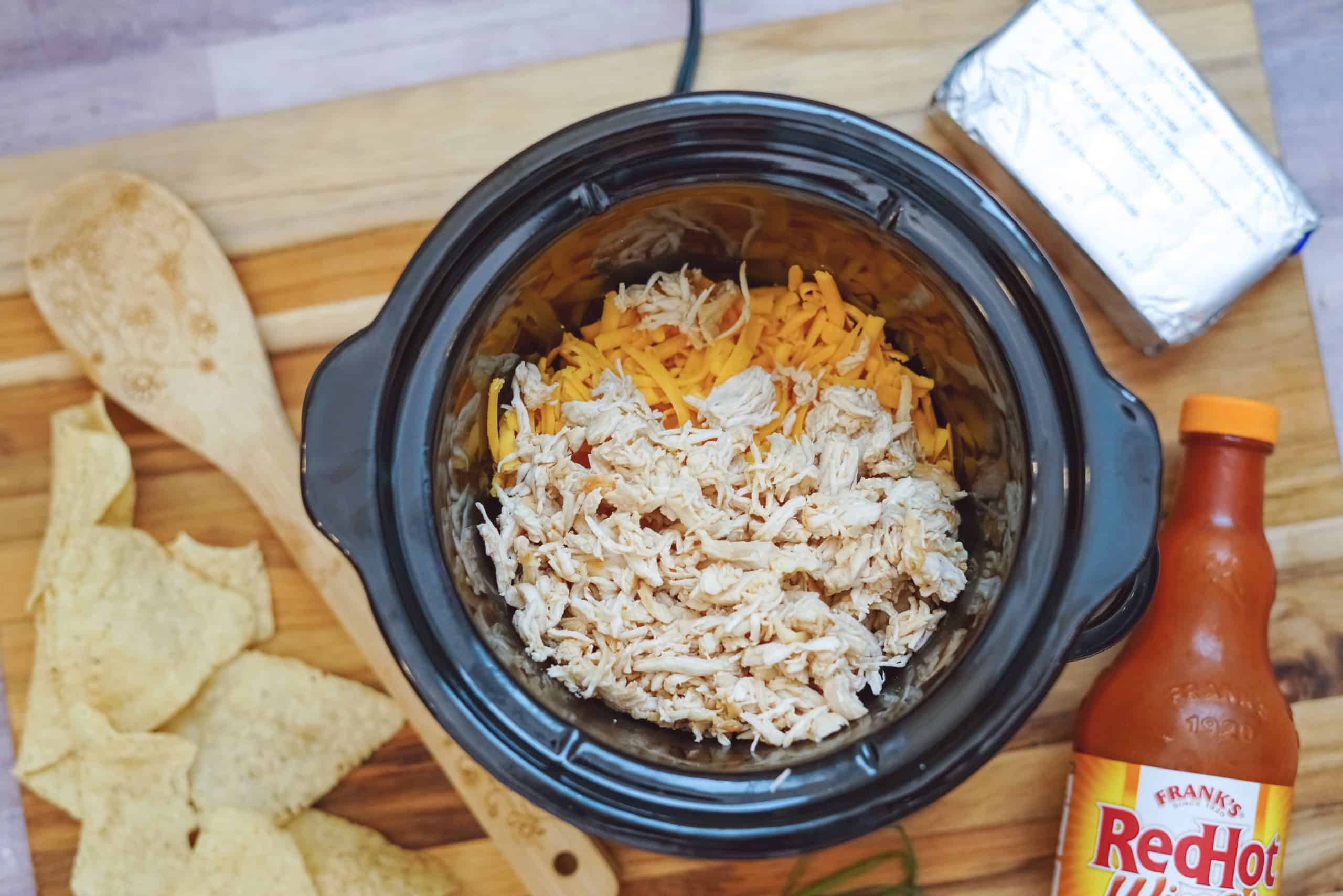 Third Step: Add the cream cheese to the slow cooker.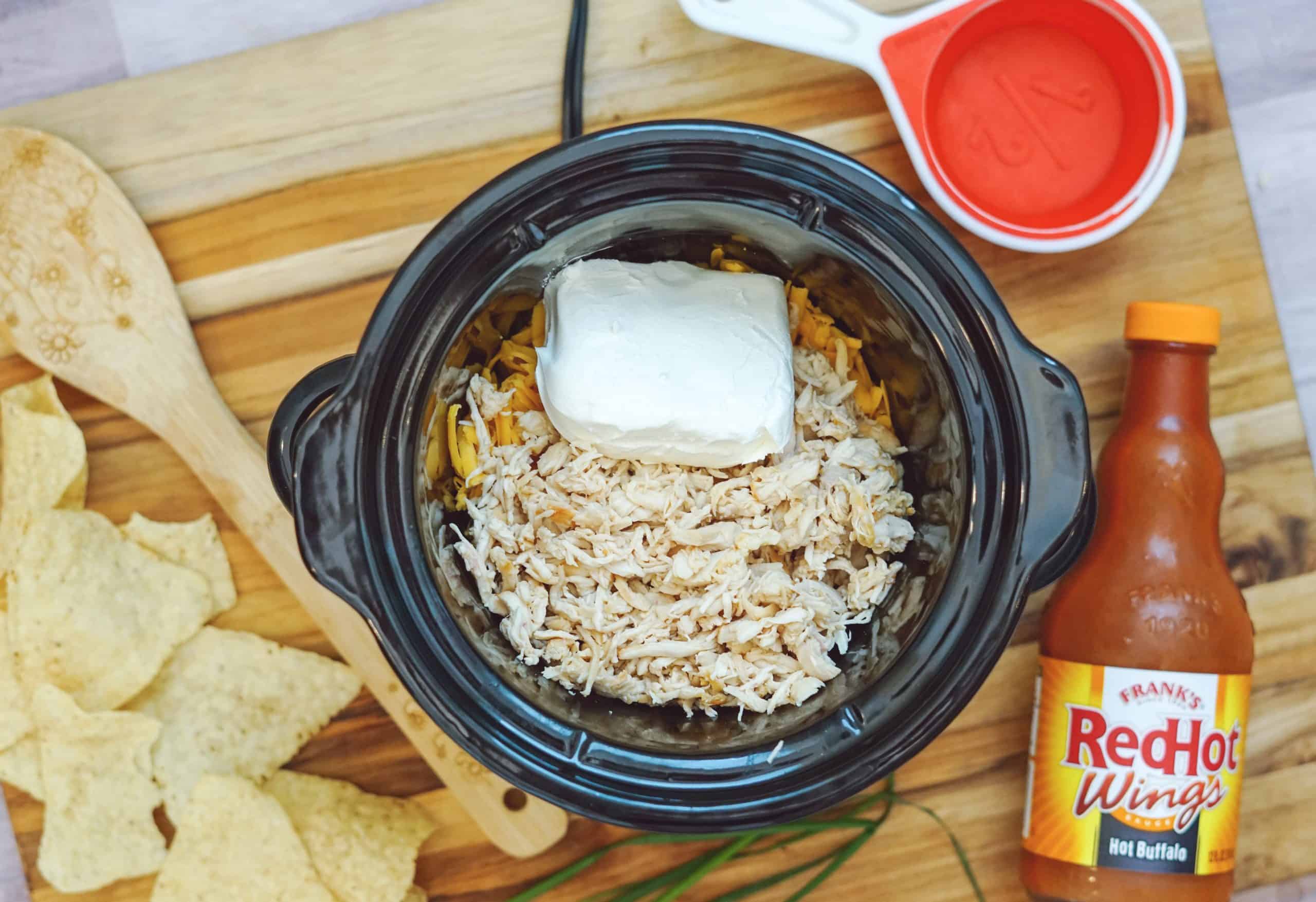 Fourth Step: Drizzle in the wing sauce anywhere from 1/2 cup to 1 cup depending on your preference for how hot it is.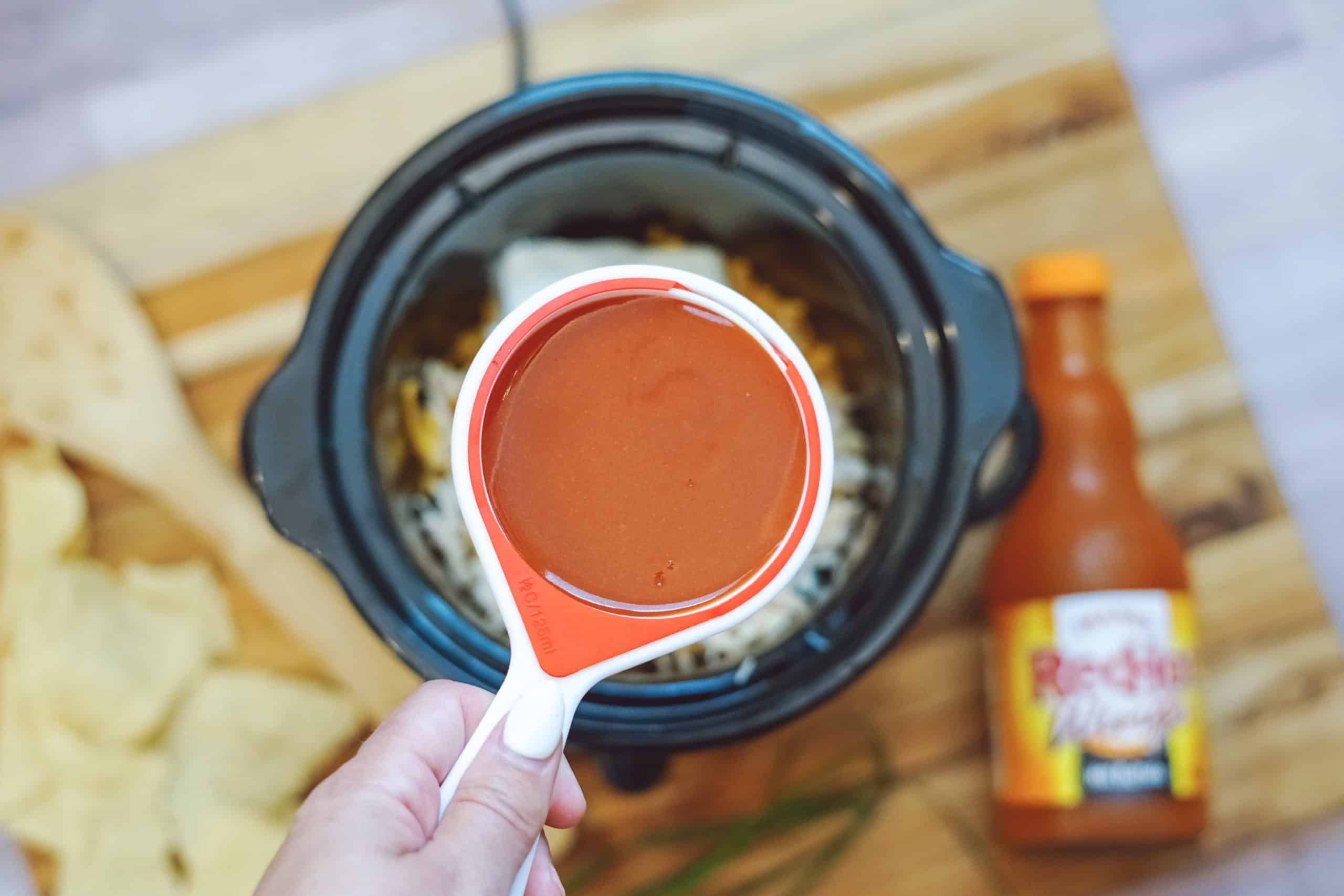 Fifth Step: Mix all the crock-pot buffalo chicken dip ingredients together and set it to low.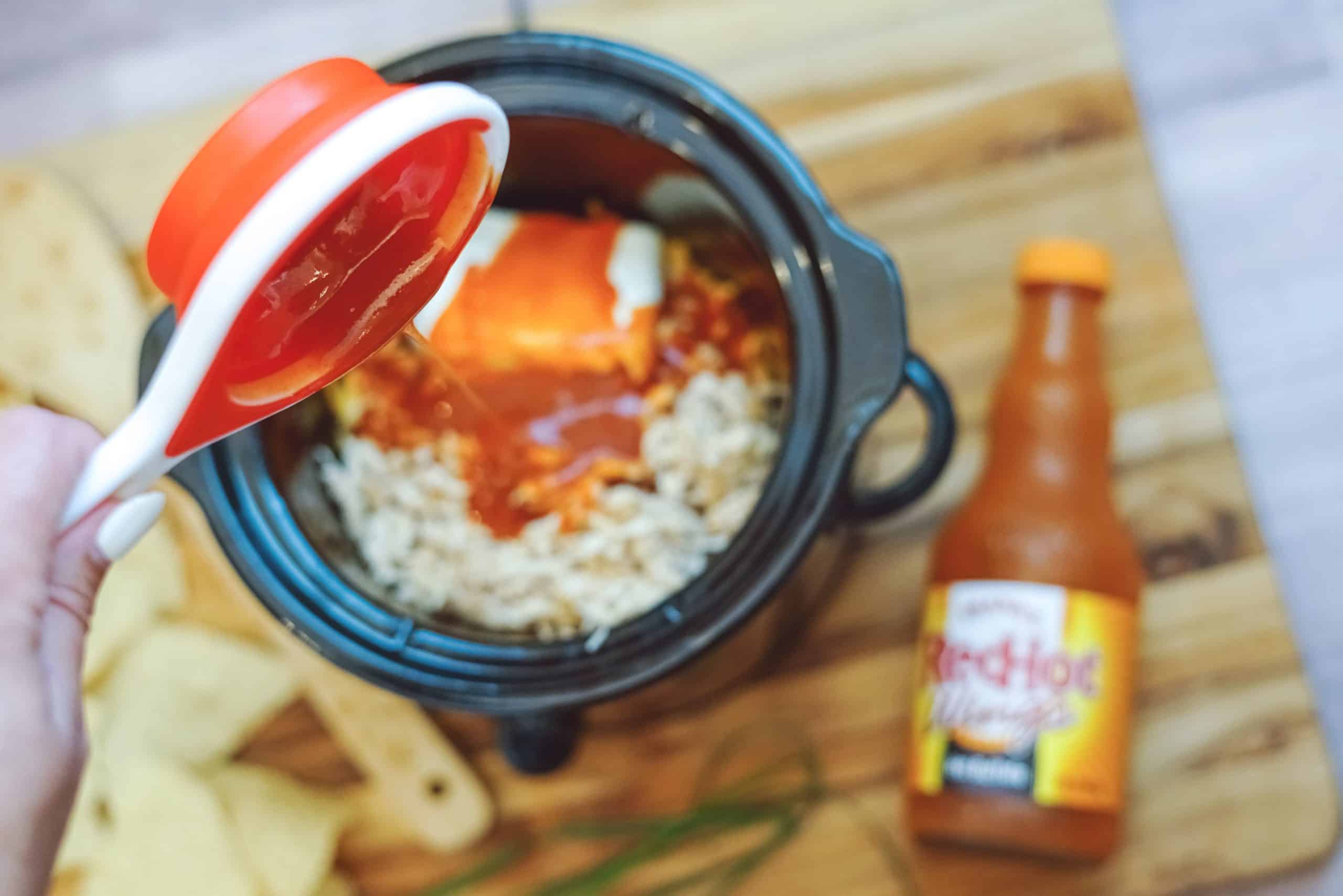 Sixth Step: Serve the dip when it's hot and bubbly. Either dip veggies in it, chips, or eat it as a sandwich.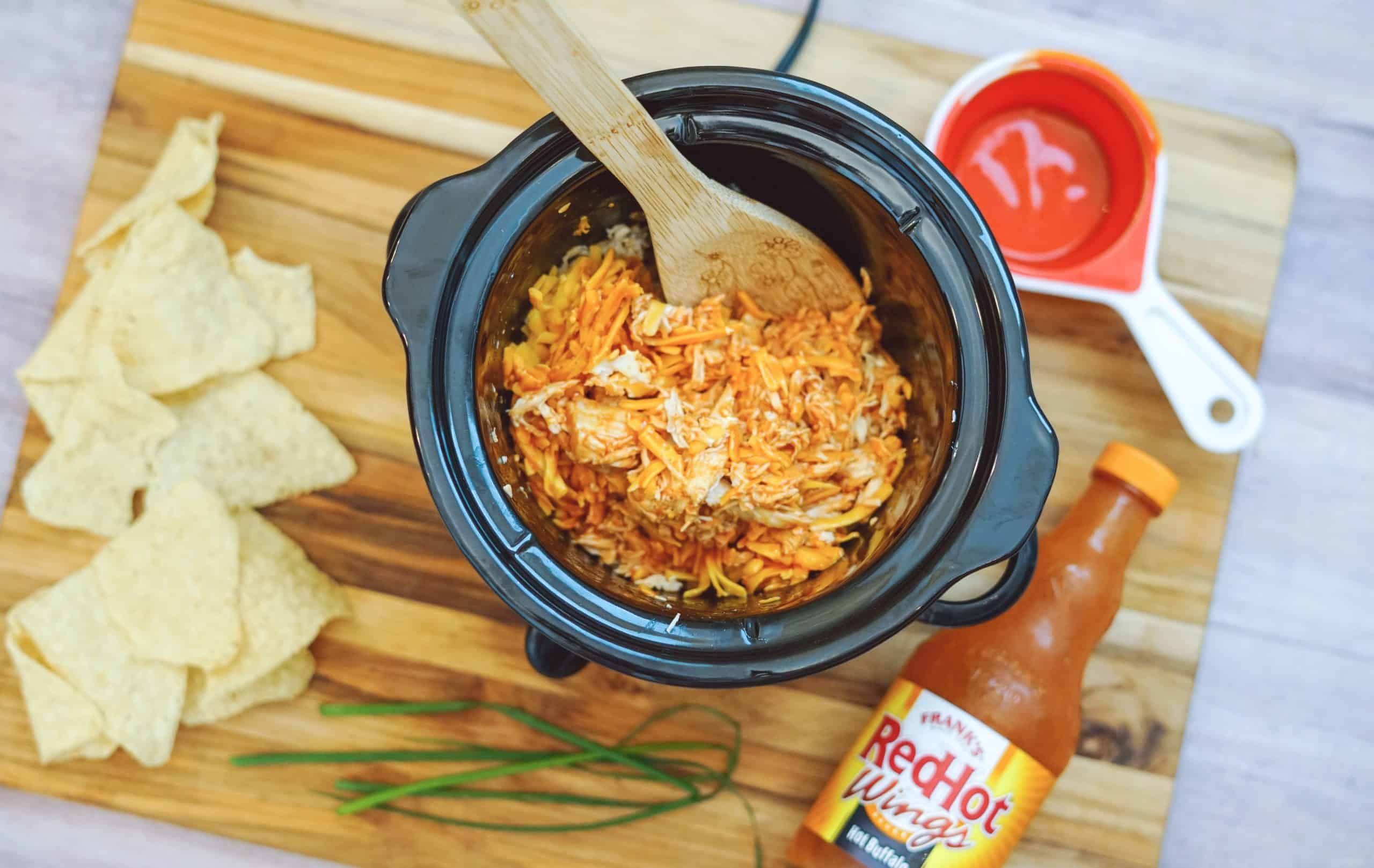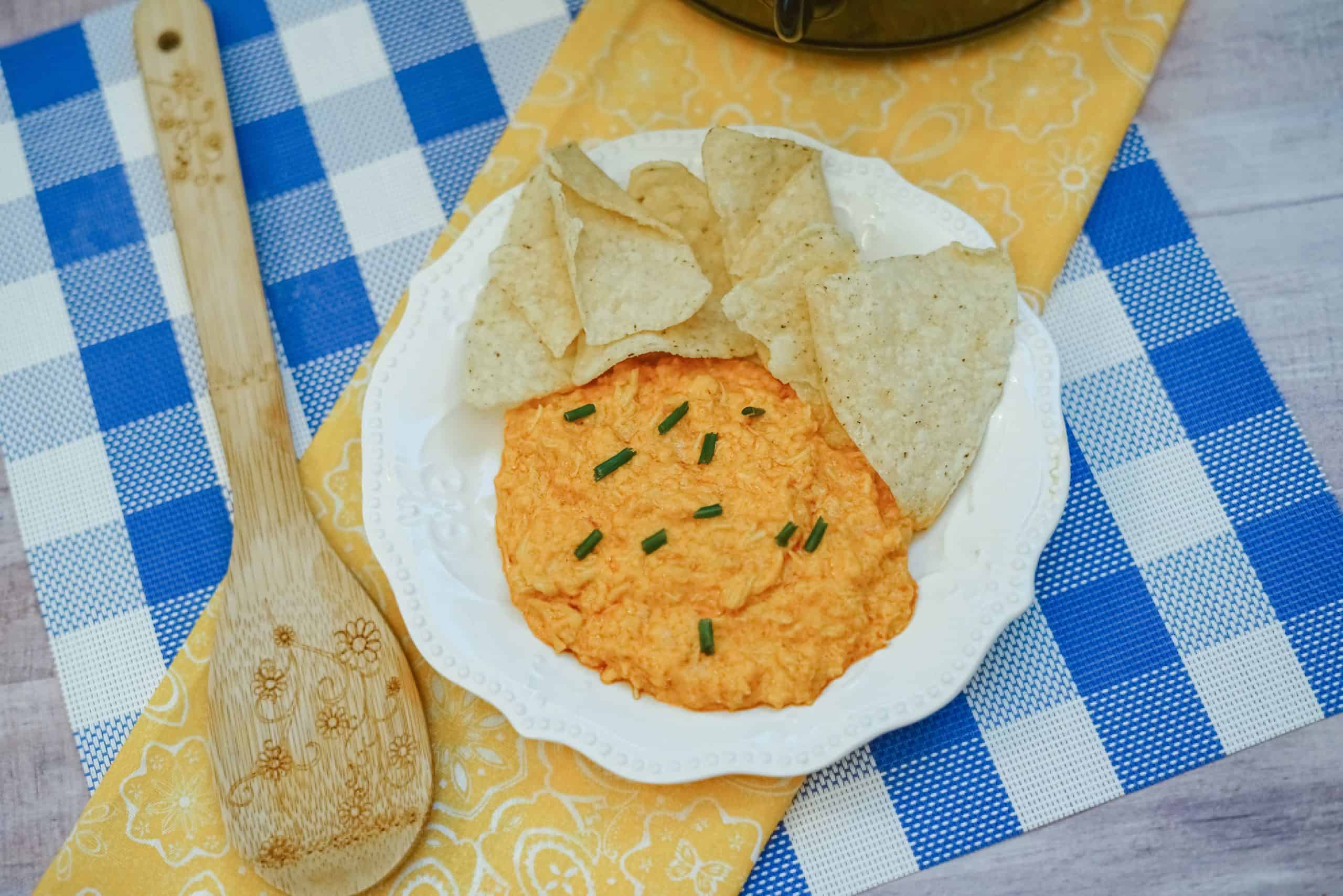 On the hunt to find more amazing appetizer recipes to go with this crockpot buffalo wing dip? You are in luck!
Bacon Cheddar Potatoes – These potatoes are succulent, flavorful, and it's just like eating at a sports bar in your own dining room. Try them, and you will be glad you did.
Homemade Fried Mozzarella Sticks – If you love mozzarella sticks, you should really sink your teeth into these beauties. They are incredible and perfect for game nights!
Corned Beef And Cabbage Eggrolls – I can never get enough of these egg rolls. They are simple to make and add a unique spin on a classic recipe.
Three Cheese Pizza Nachos With Pepperoni – What is more fun than a huge batch of nachos? Making nachos that taste like pizza! If you are in love with pizza, these are for you.
Now, remember to save this recipe on Pinterest for later 🙂

Pin this recipe now to remember it later
Crock-Pot Buffalo Chicken Dip
This Crock-Pot Buffalo Chicken Dip Recipe is what you have been waiting for. It's so simple to make, and that tangy flavor that everyone loves is pure heaven in this dip.
Ingredients
2

Shredded Cooked Chicken Breasts

4

oz

Cream Cheese

,

half block

8

oz

Bag Shredded Cheddar Cheese
Want to save this recipe? Enter your email below and we'll send the recipe straight to your inbox!
NOTE: By saving this recipe, you agree to join our weekly recipes newsletter.
Instructions
Pour Shredded cheese into the crockpot.

Pour in the shredded chicken.

Then place the half block of cream cheese into the crockpot.

Now pour in the wing sauce. 1/2 cup will make your wing dip medium. If you feel adventurous, go for the full cup for hot!

Mix & place lid on the crockpot & set on low.

Serve when hot and bubbly!
Follow me on Pinterest for daily delicious recipes!
Make sure you check my best recipes below:
Turkey noodle soup with vegetables is a perfect comfort food dish that you can make in the Instant Pot with leftover turkey after a holiday or your own roasted turkey breast.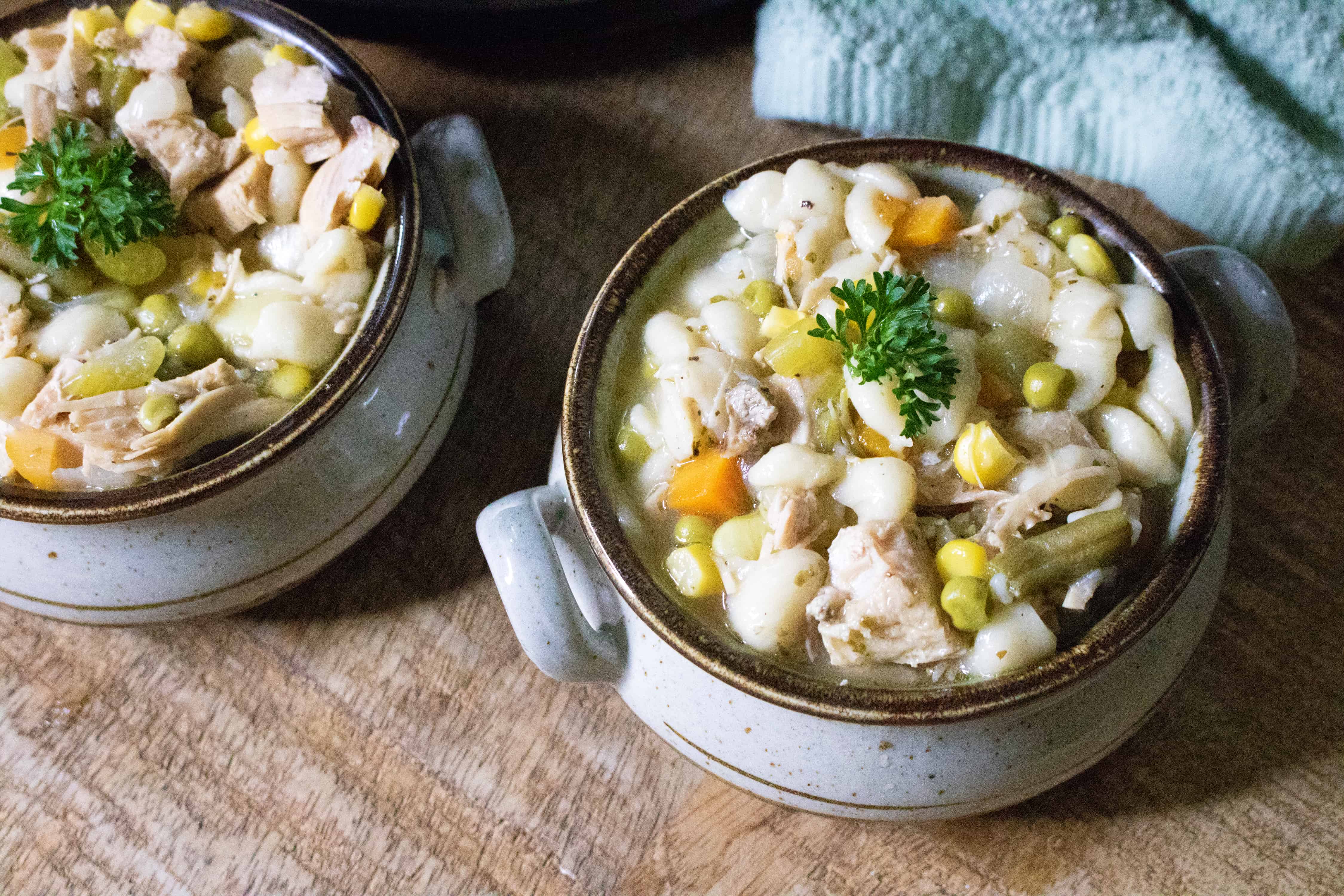 Garlic butter steak with zucchini noodles, It is full of flavor and an easy meal to prepare that everyone will love.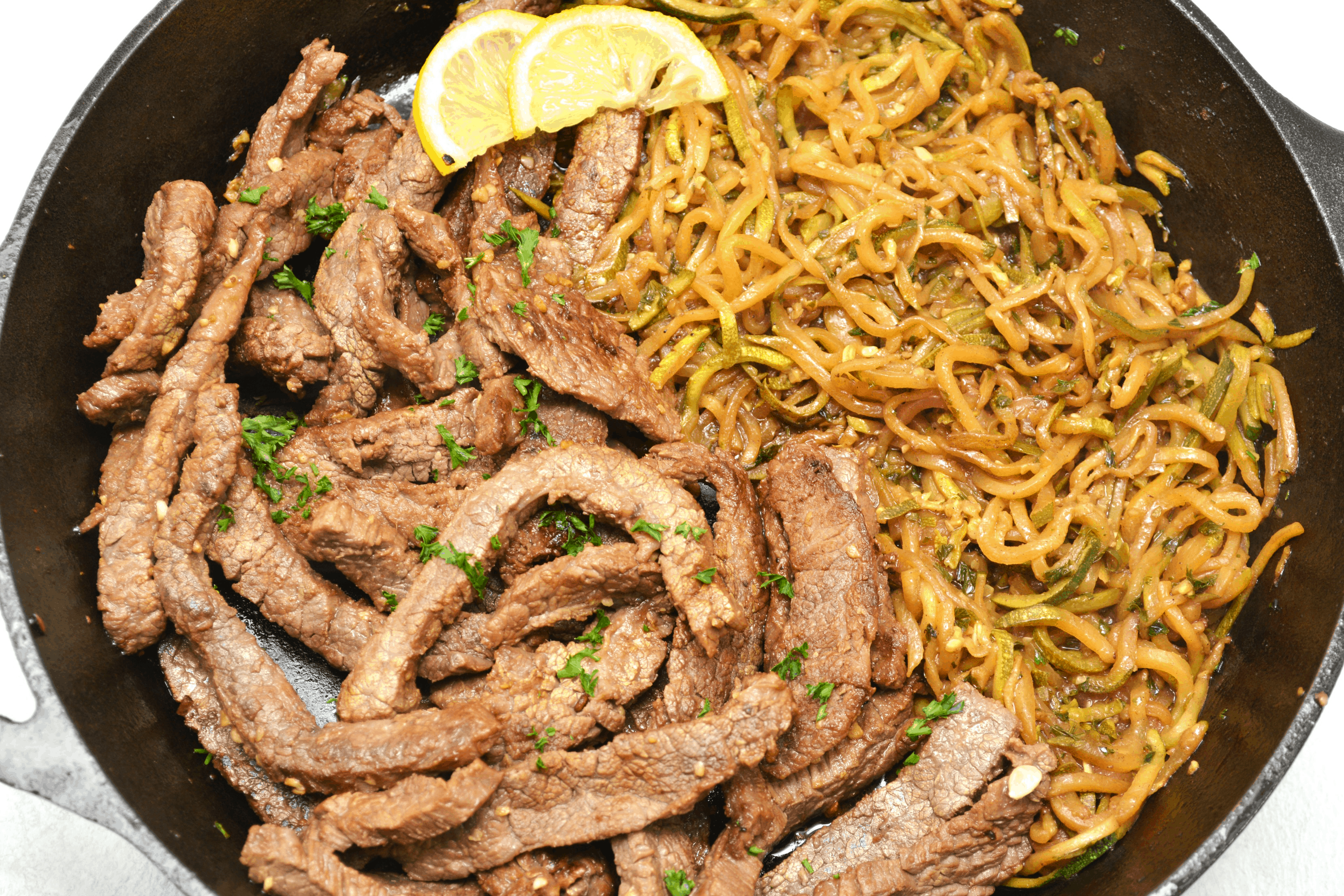 Potato soup is one of my all-time favorite options for comfort food soup.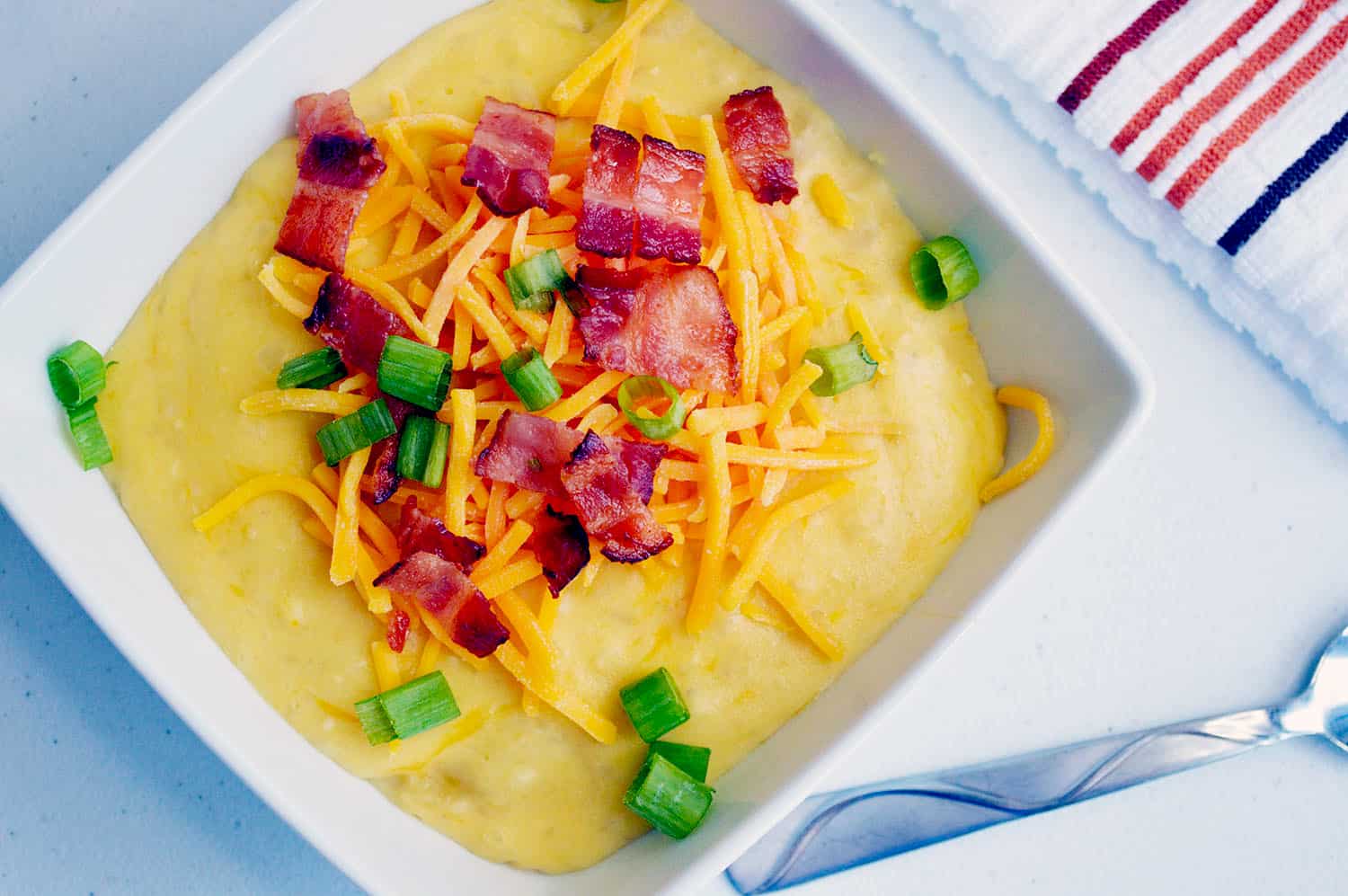 Easy beef stew, It's perfect alongside some homemade cornbread.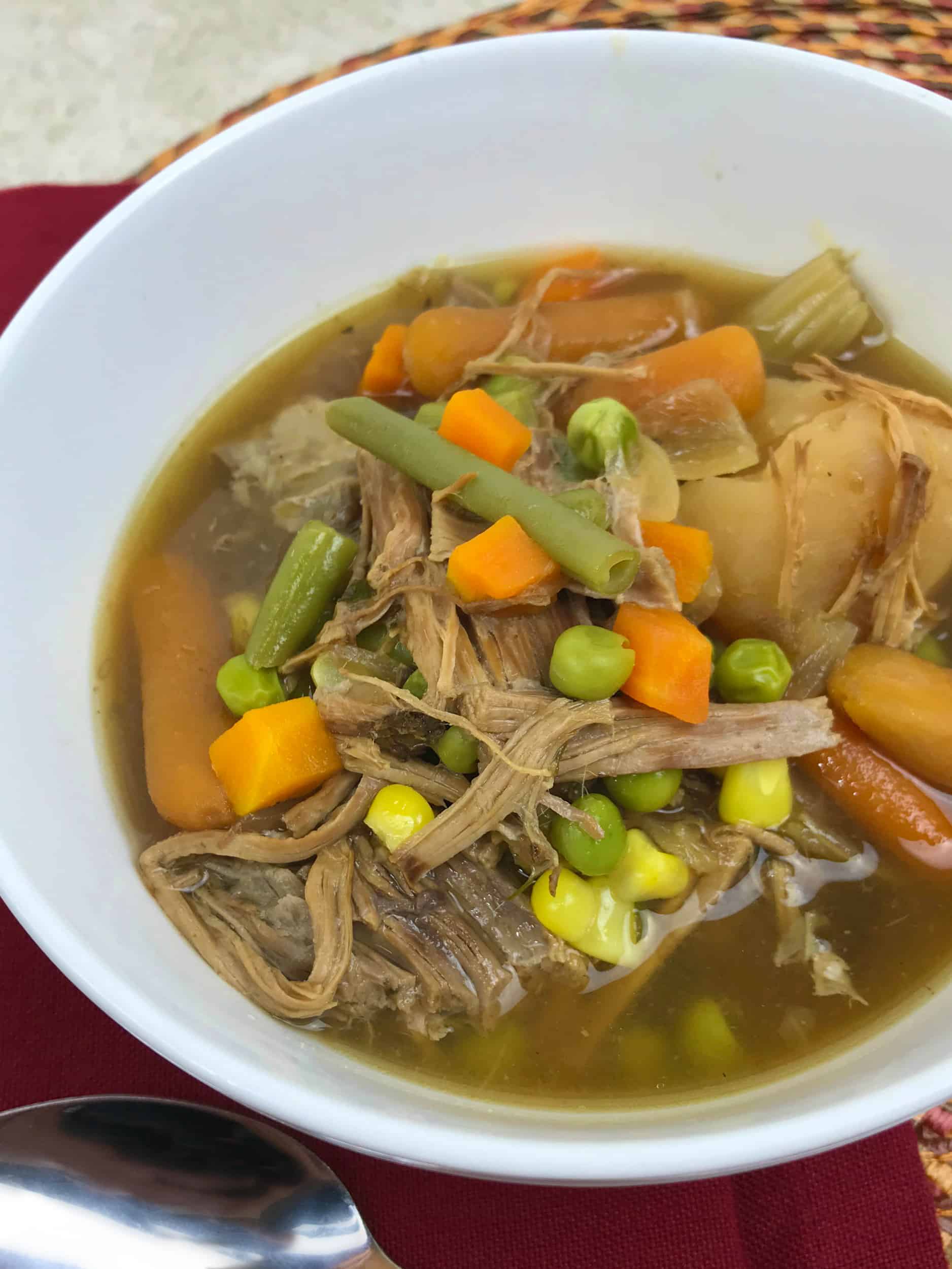 Ham and asparagus casserole is one of my favorite recipes that works well for breakfast, brunch, lunch, or dinner.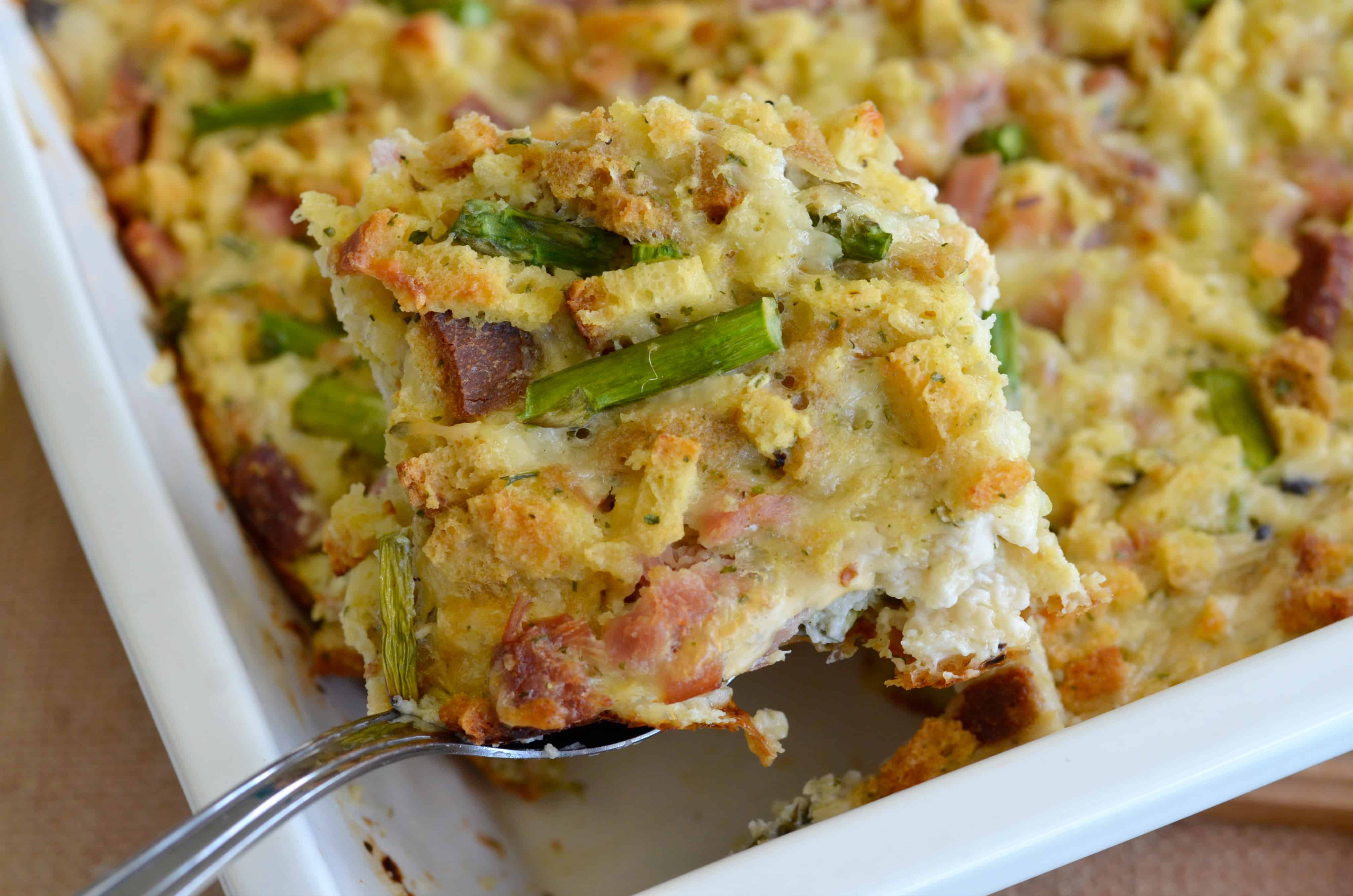 Get new recipes weekly plus our FREE ebook!