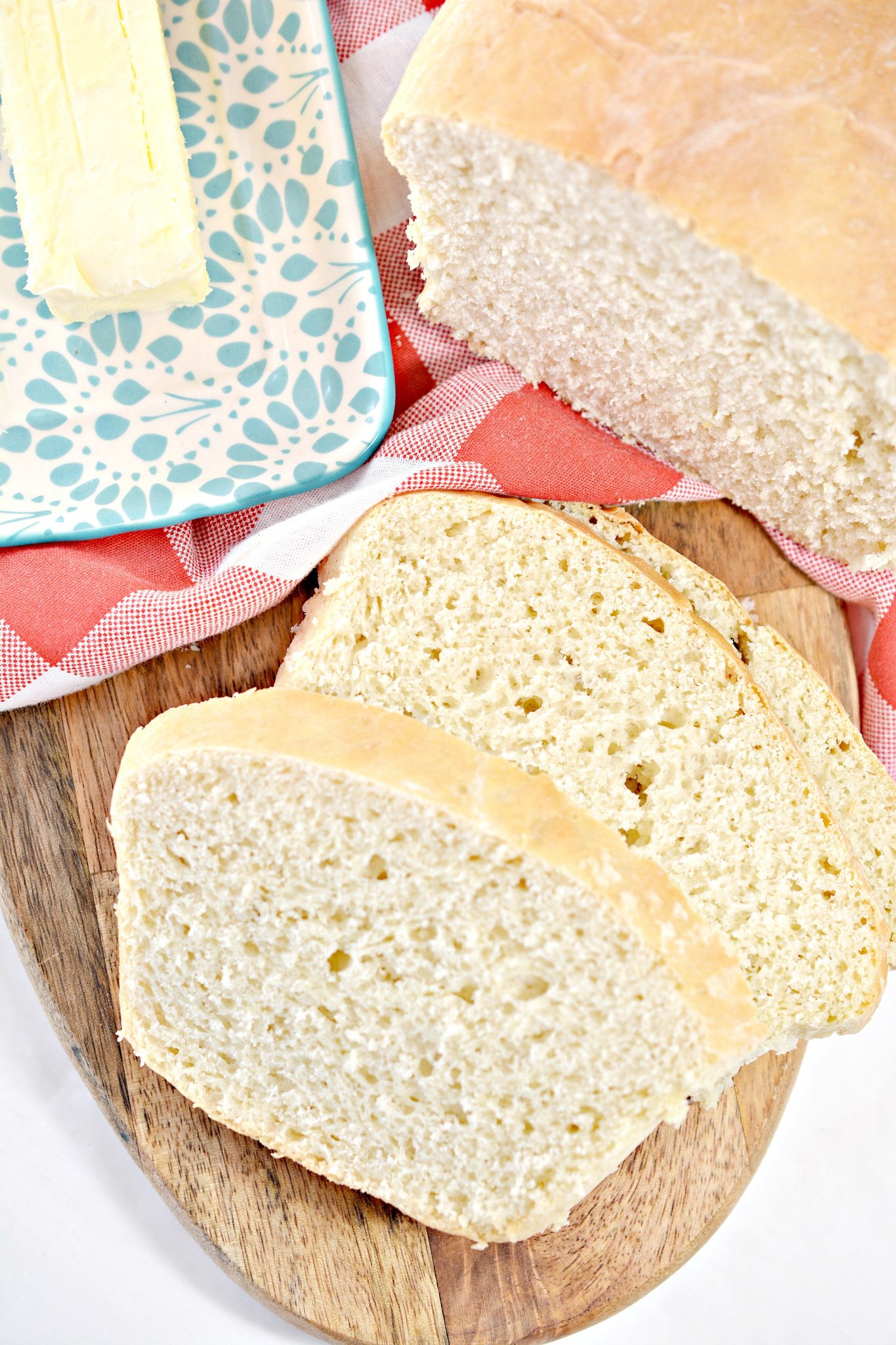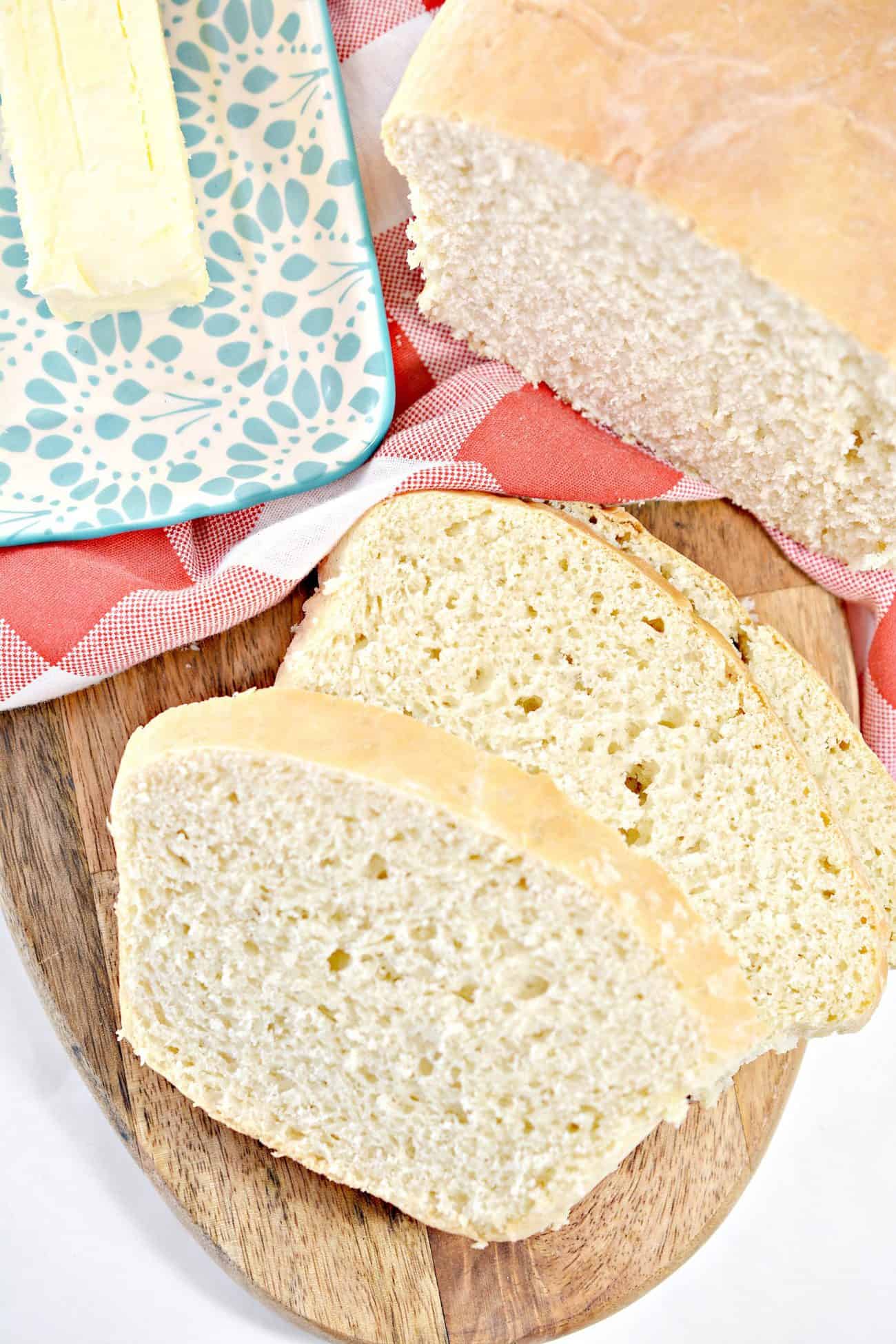 My Grandmother made homemade bread every Saturday morning on her cast iron, wood burning stove…which was her wedding present. Loved her bread and rolls fresh out of the oven! ♥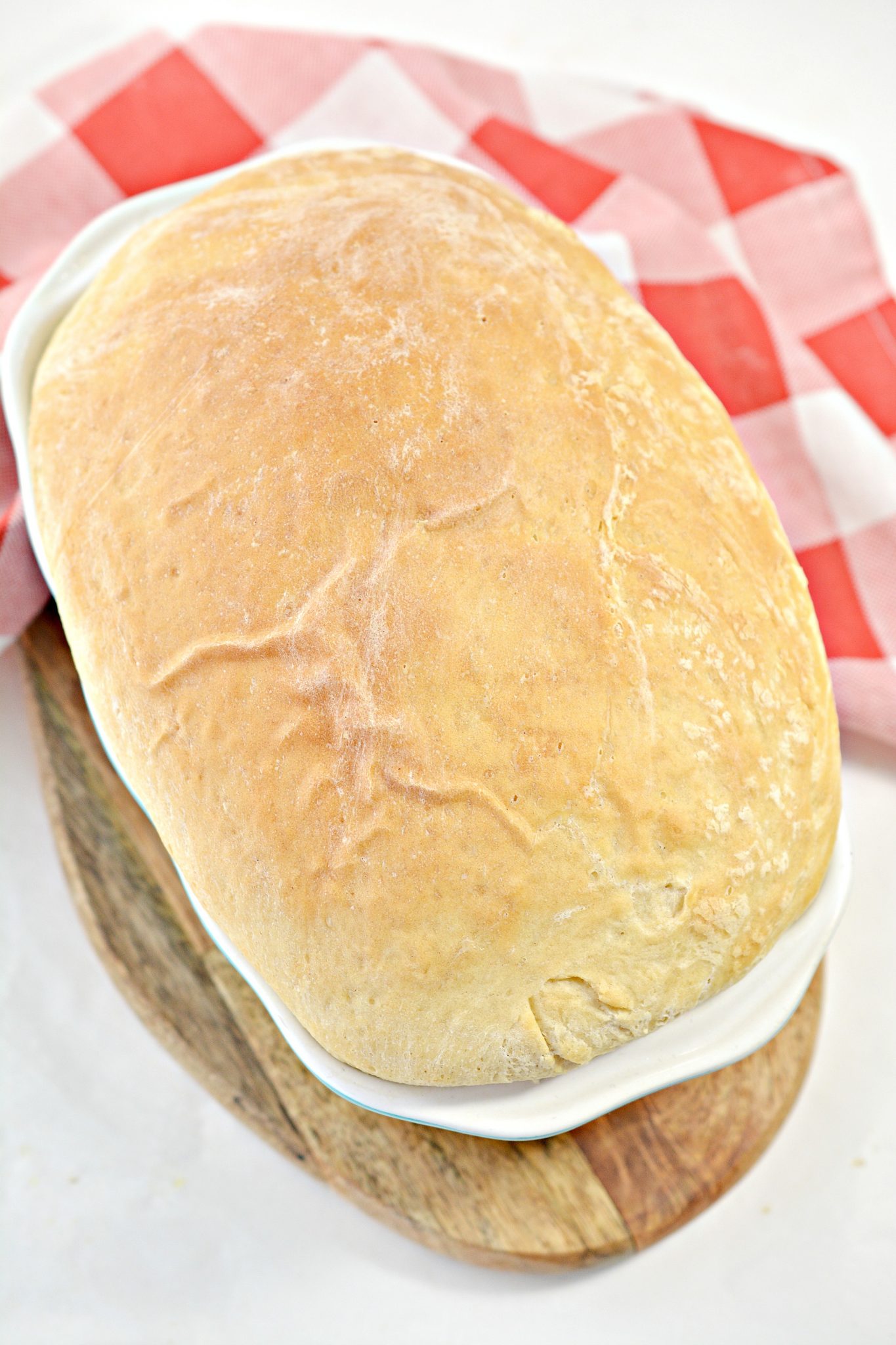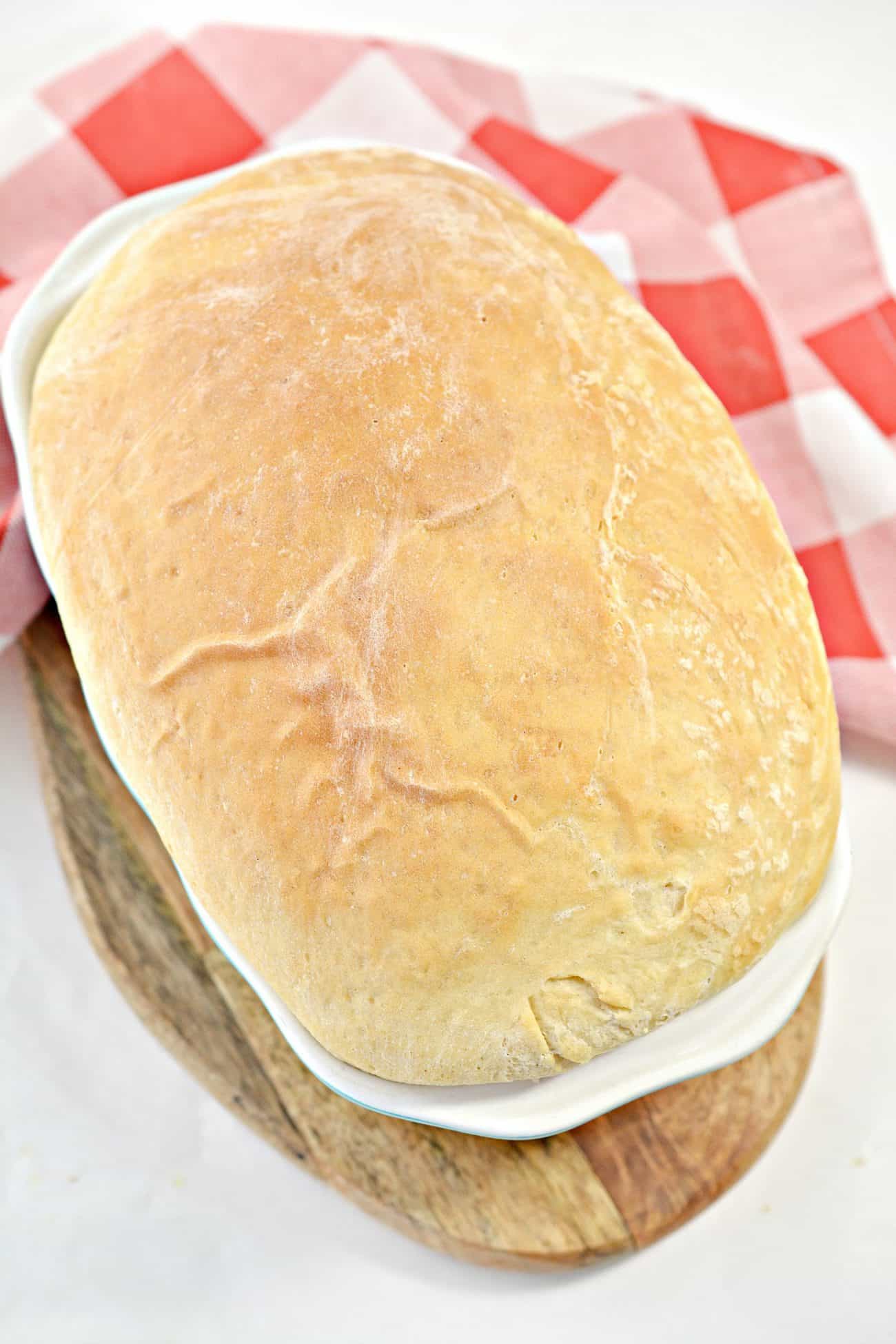 My grandma made the best bread. It was treat. She was from Poland! And lived with us. Since I was born. She would bake several loaves and when cooled would stor them in a flour sack lined can, leaving out a loaf for hungry kids!!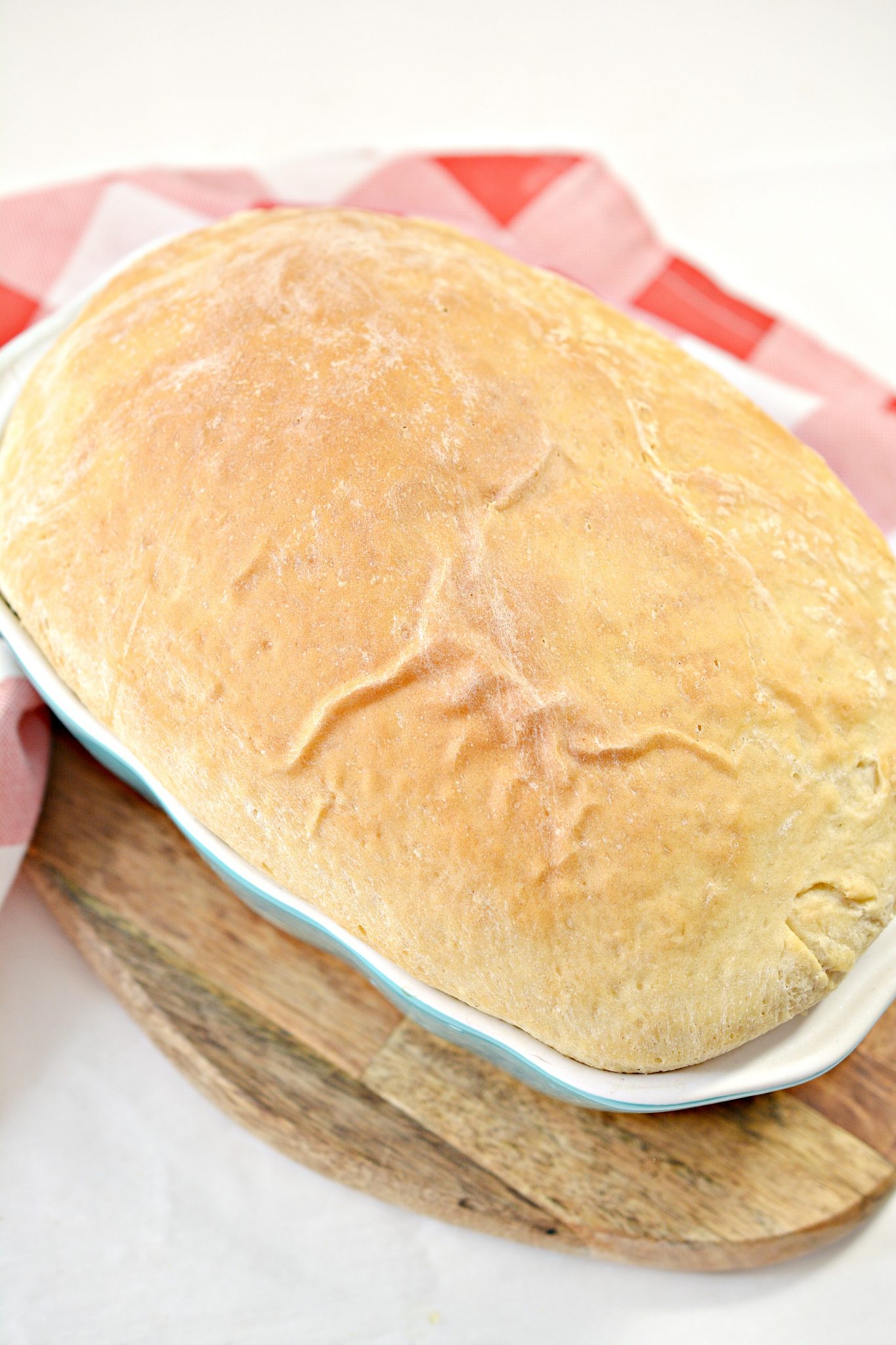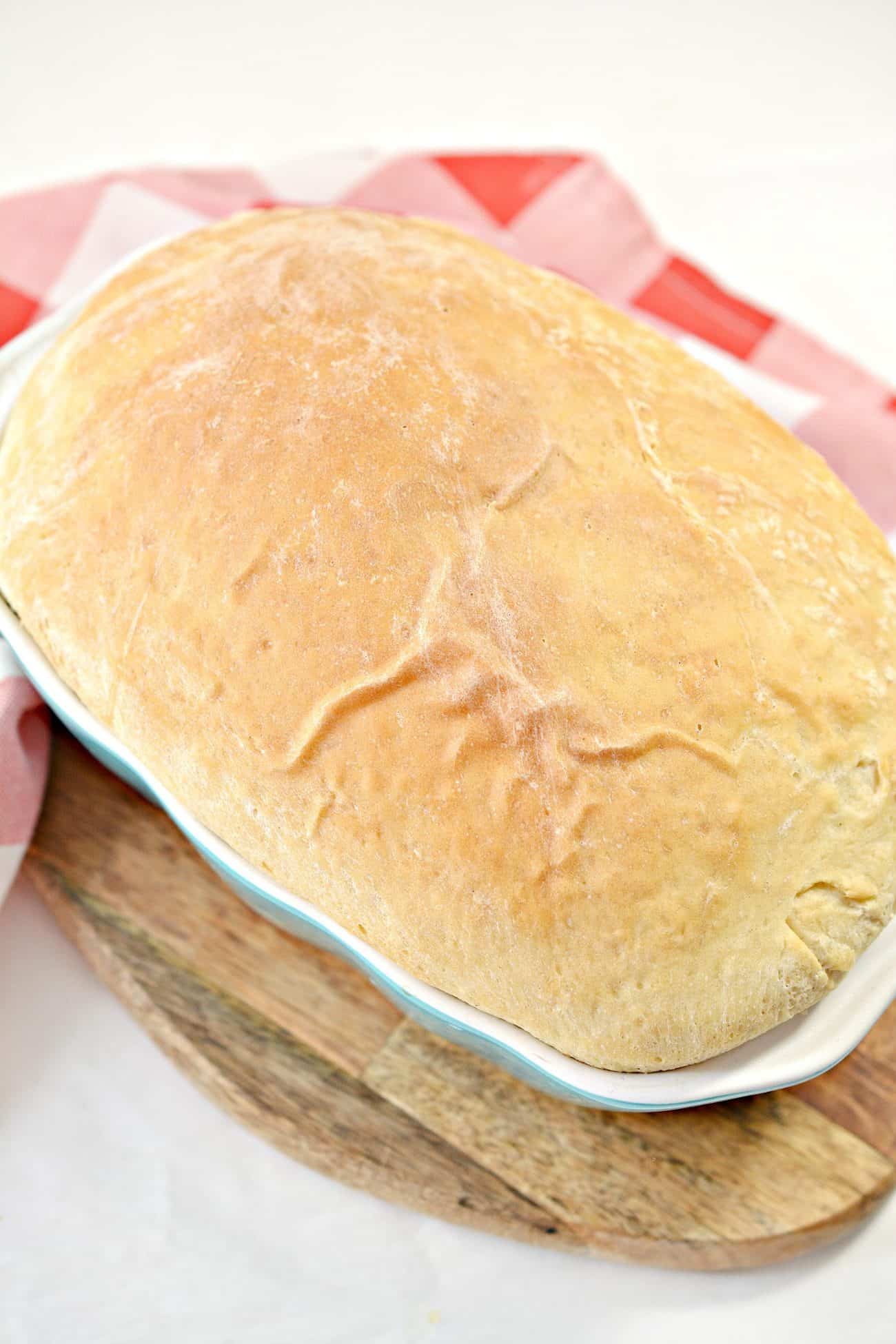 Looks so yummy you can almost smell the aroma ♥♥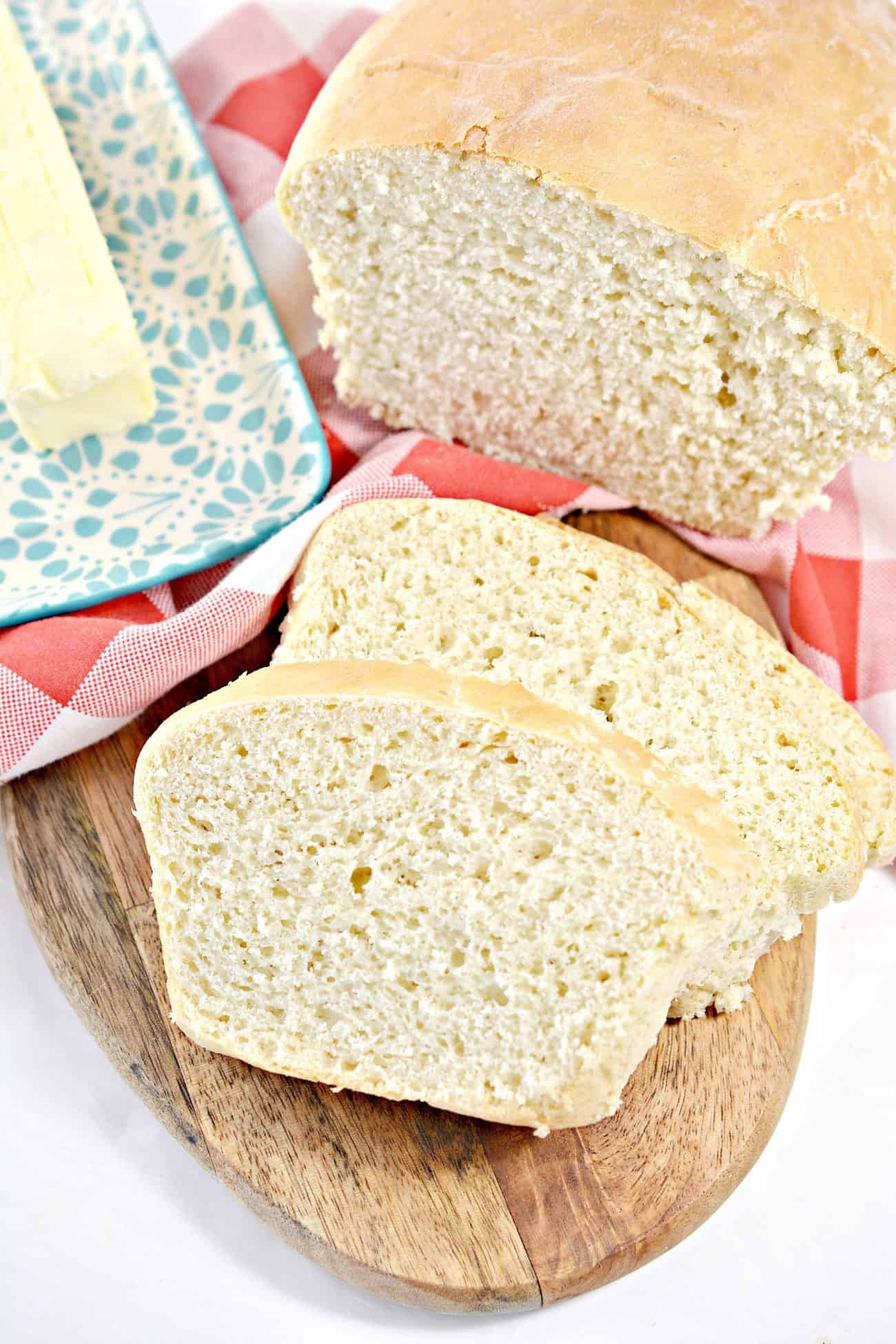 Prep Time: 20 minutes | Cook Time: 25-30 minutes | Servings: 10-12 slices
Ingredients:
1 Packet dry active yeast
1 cup of warm water
1 large egg
1 tsp. Salt
¼ C. Granulated sugar
3 Tbsp. Oil
3-4 C. All-purpose flour
How to make Grandma's Country White Bread:
Step 1. Add the yeast and water to a large mixing bowl and allow to sit to bloom for 10 minutes.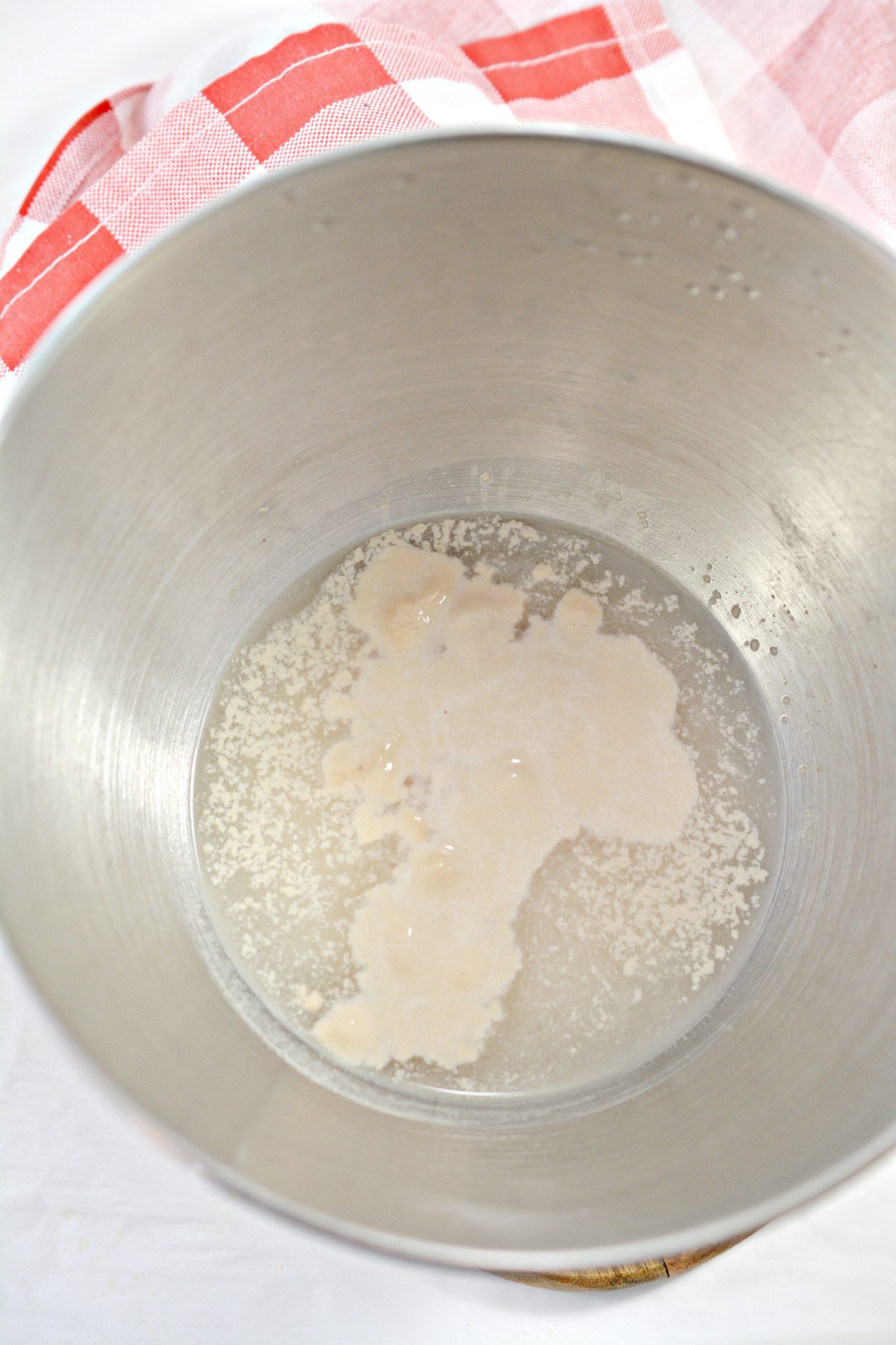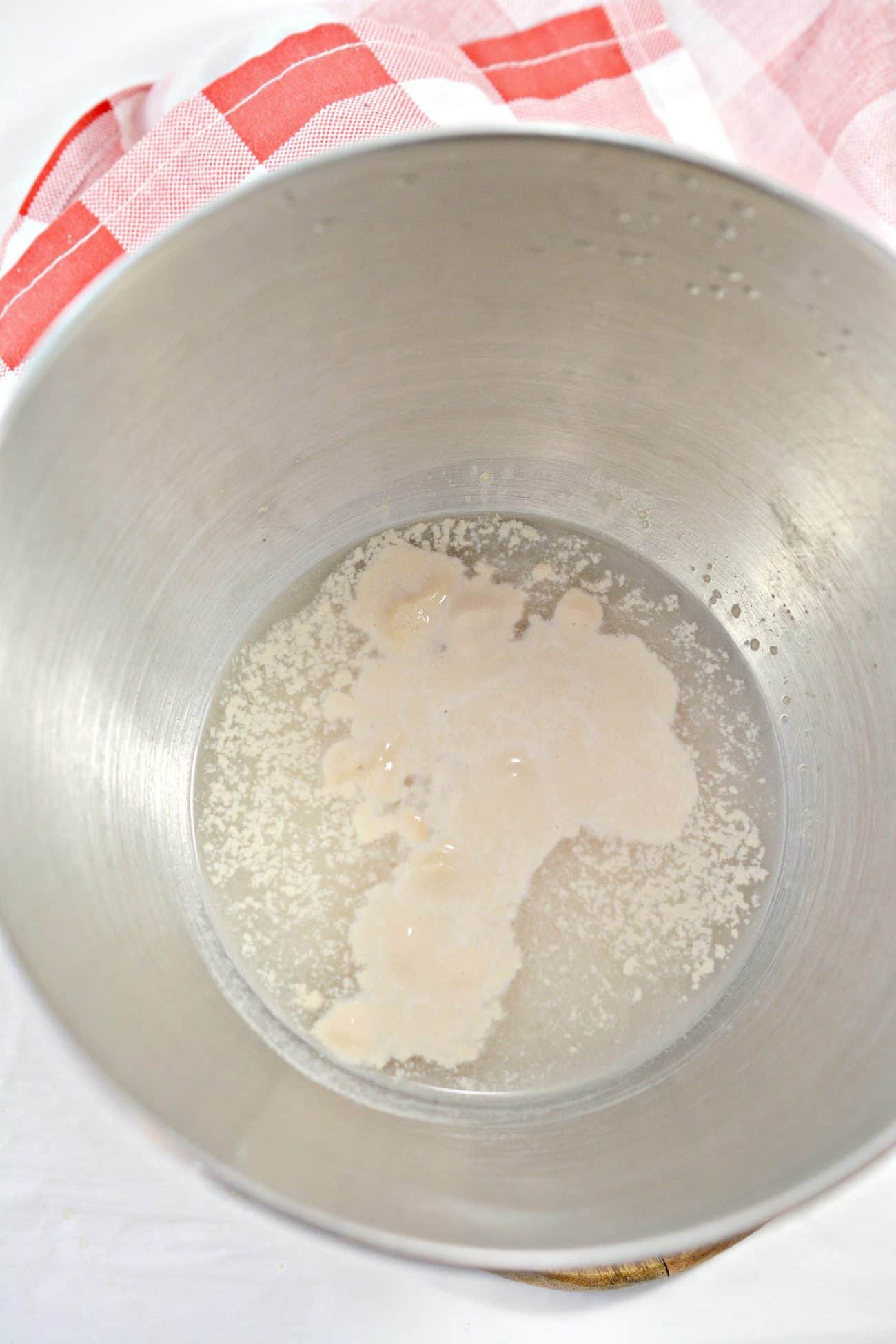 Step 2. Place the egg, salt, 2 cups of the flour, sugar, and oil into the mixing bowl with the yeast mixture. Blend on high until well combined.
a.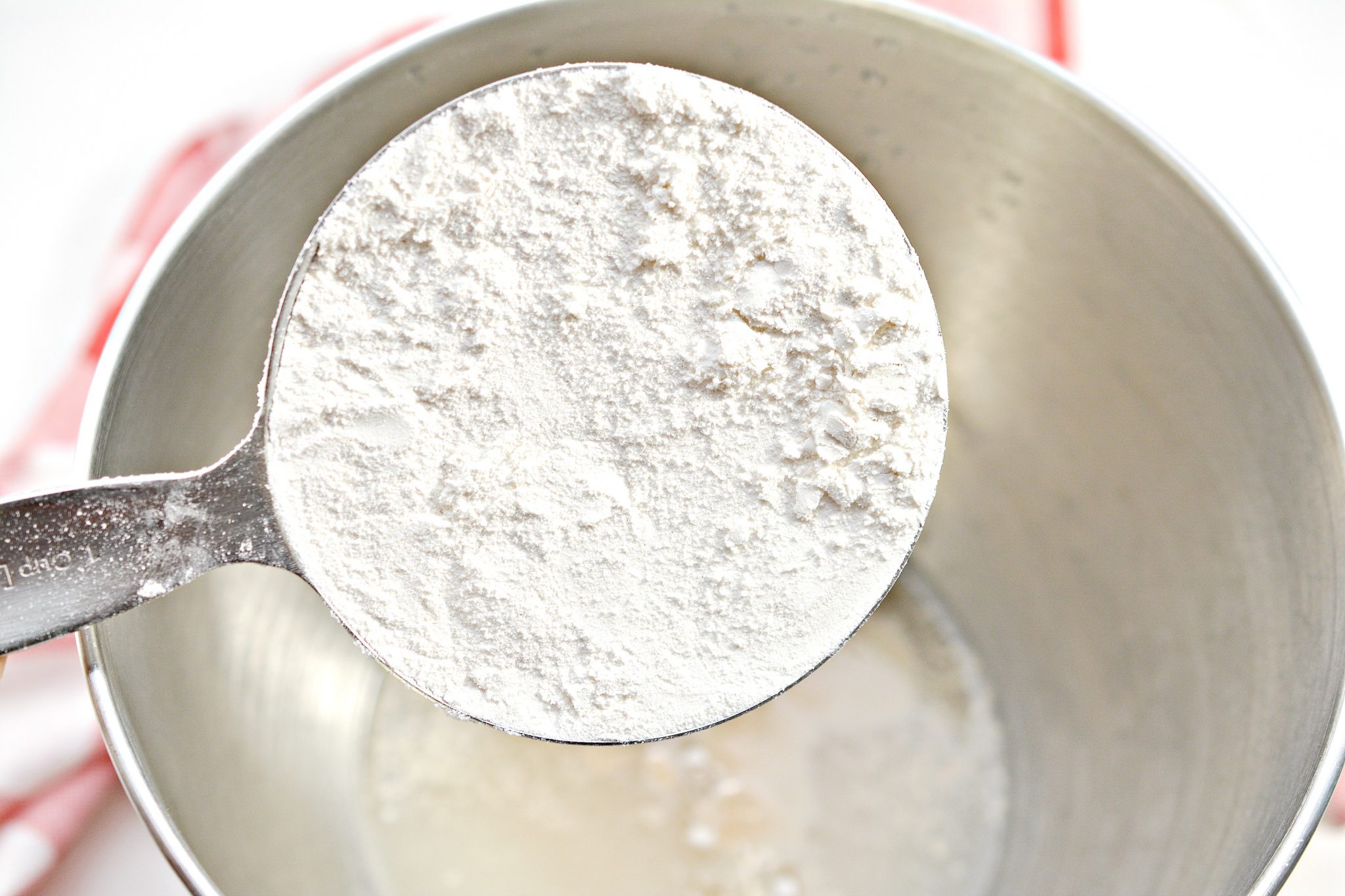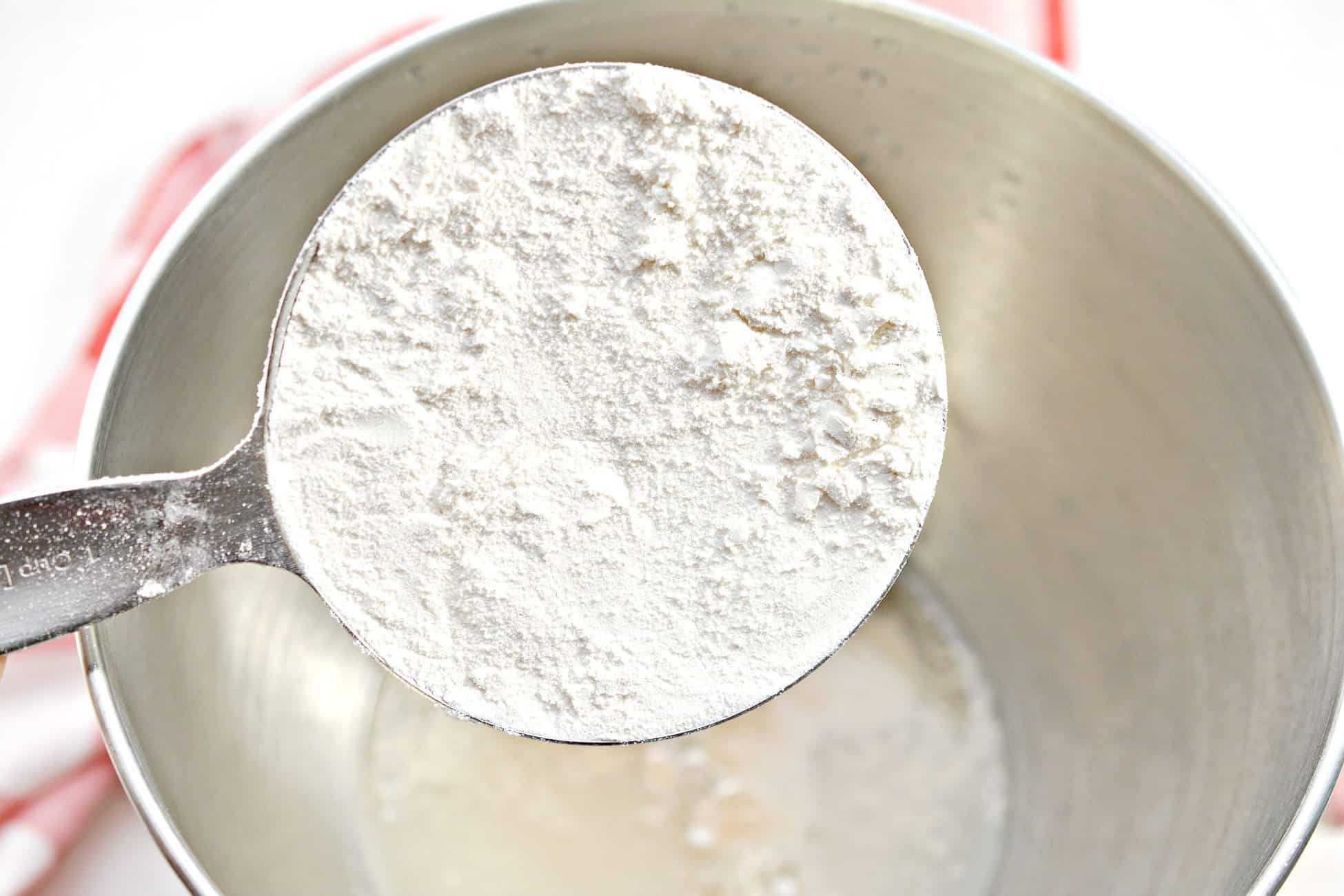 b.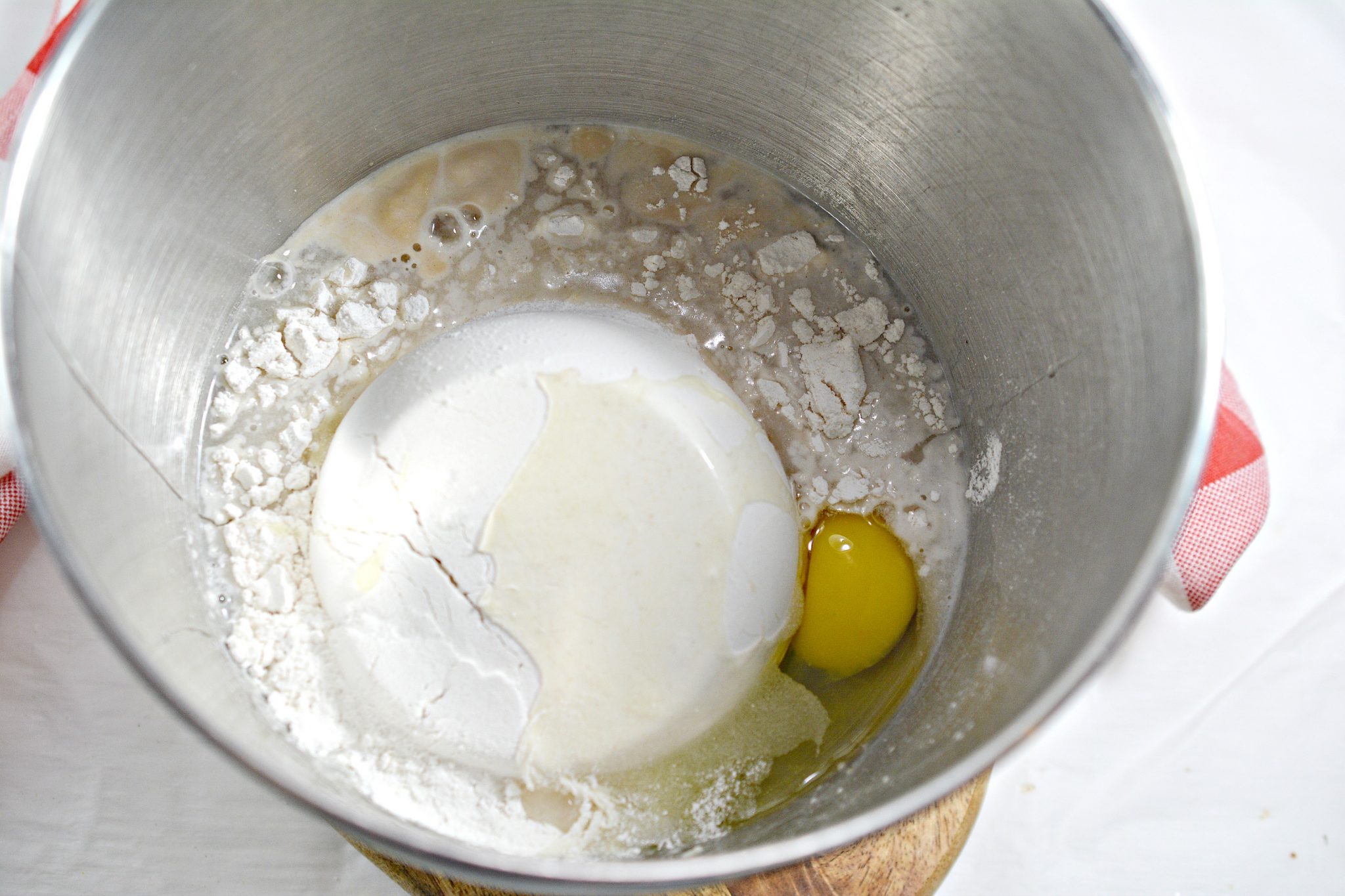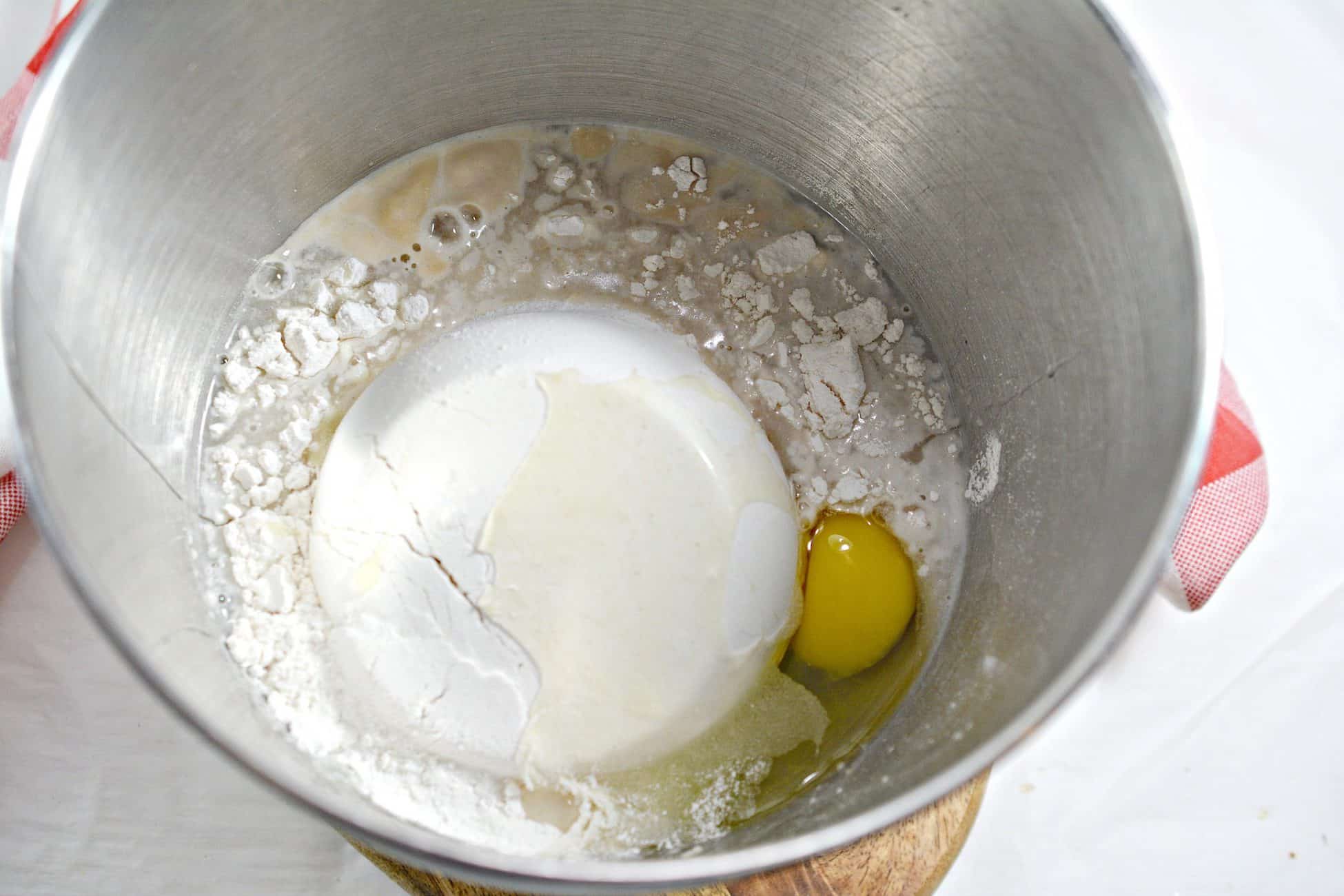 c.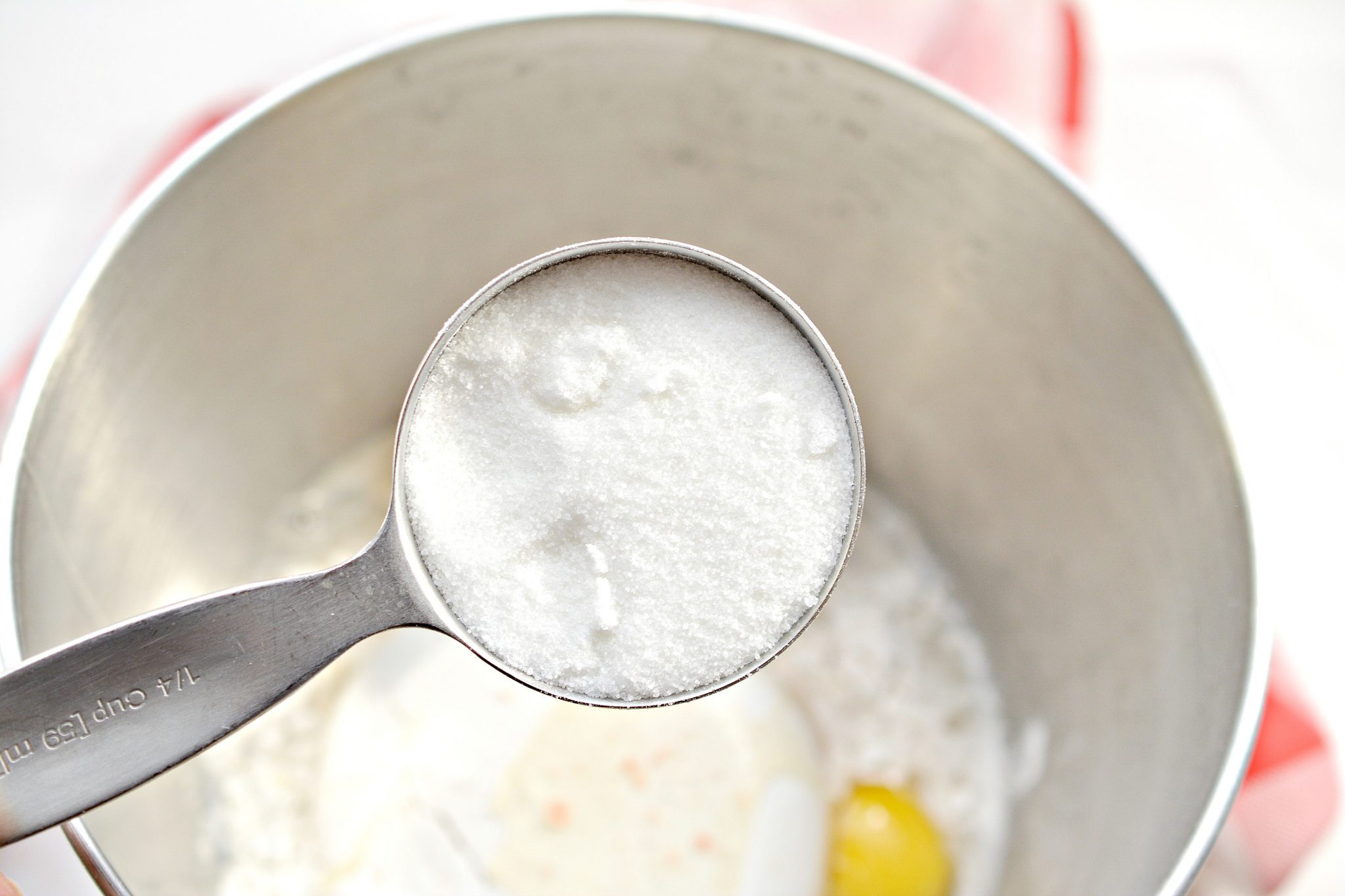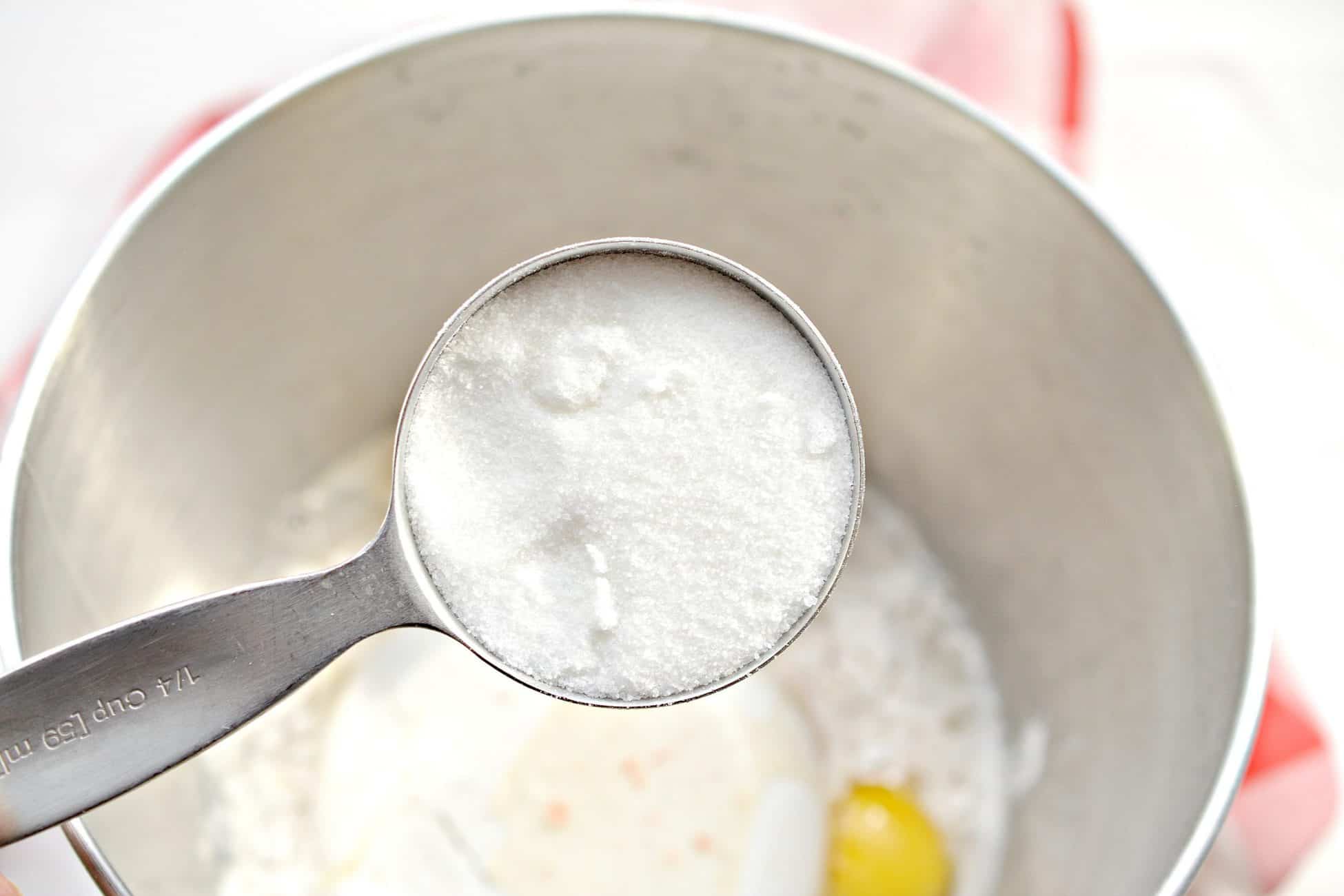 d.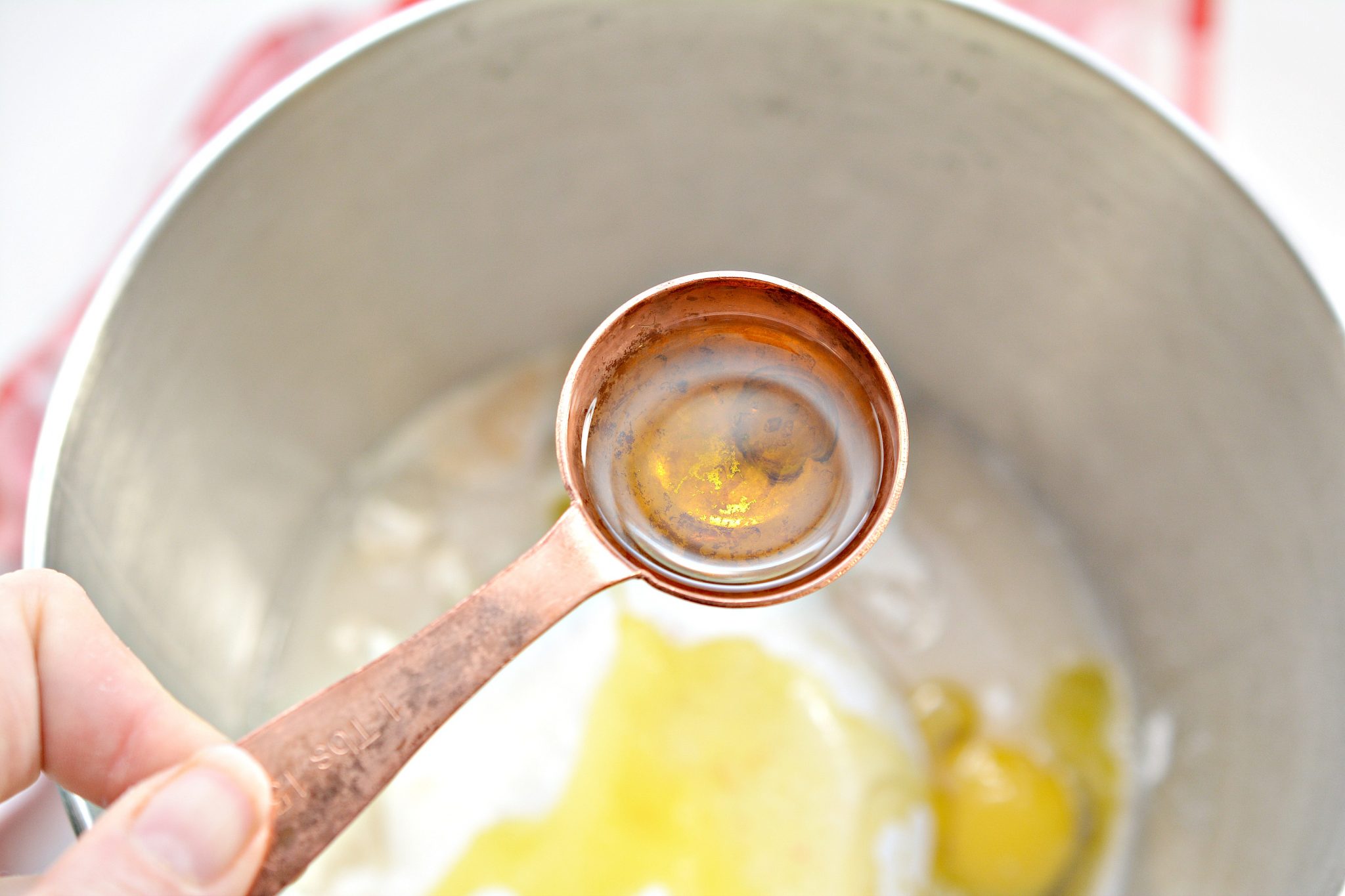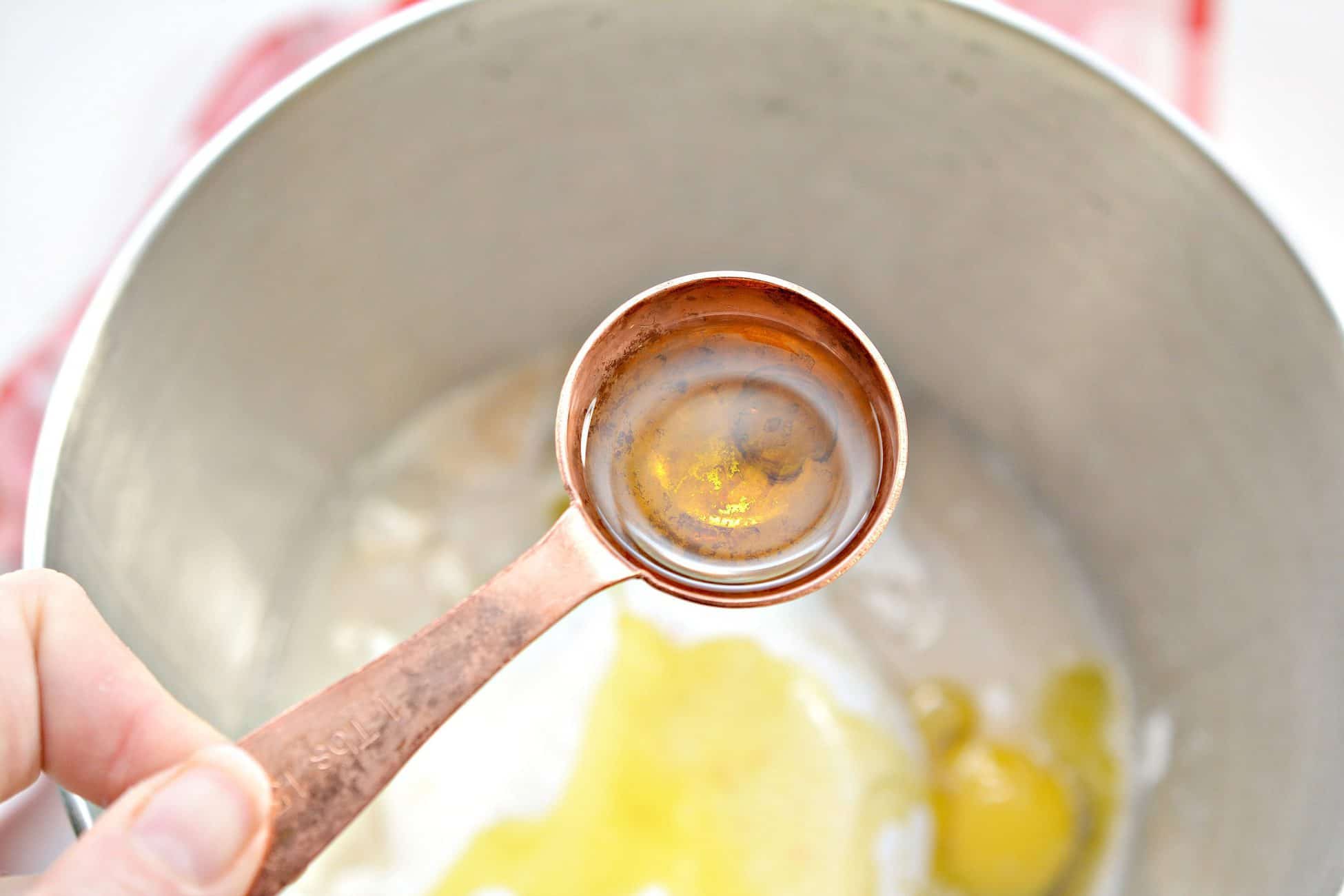 Step 3. Add in another cup of flour and blend until the dough is smooth.
Step 4. If needed, add more flour, a ¼ cup at a time until the dough easily slips away from the mixing handle.
Step 5. Place the dough in a well-greased large bowl, and turn over a few times to coat it well so it does not stick.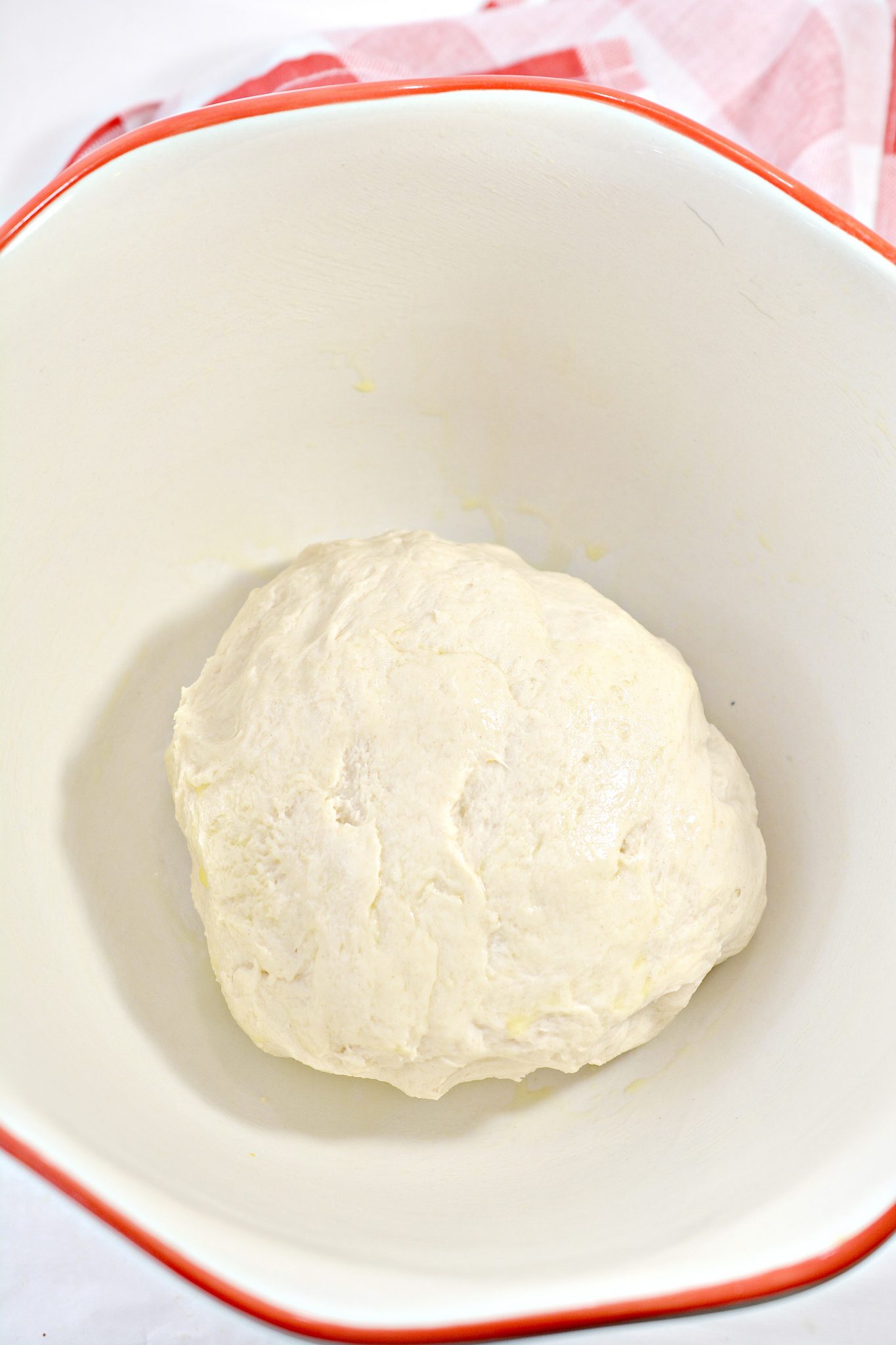 Step 6. Cover lightly with a clean cloth and place in a warm area to rise for an hour. The dough should rise to at least double its original size.
Step 7. Punch the dough down, knead a few times, and place into a well-greased loaf pan.
Step 8. Cover and place into a warm area to rise once again for another hour.
Step 9. Bake at 375 degrees for 25-30 minutes until browned and cooked through.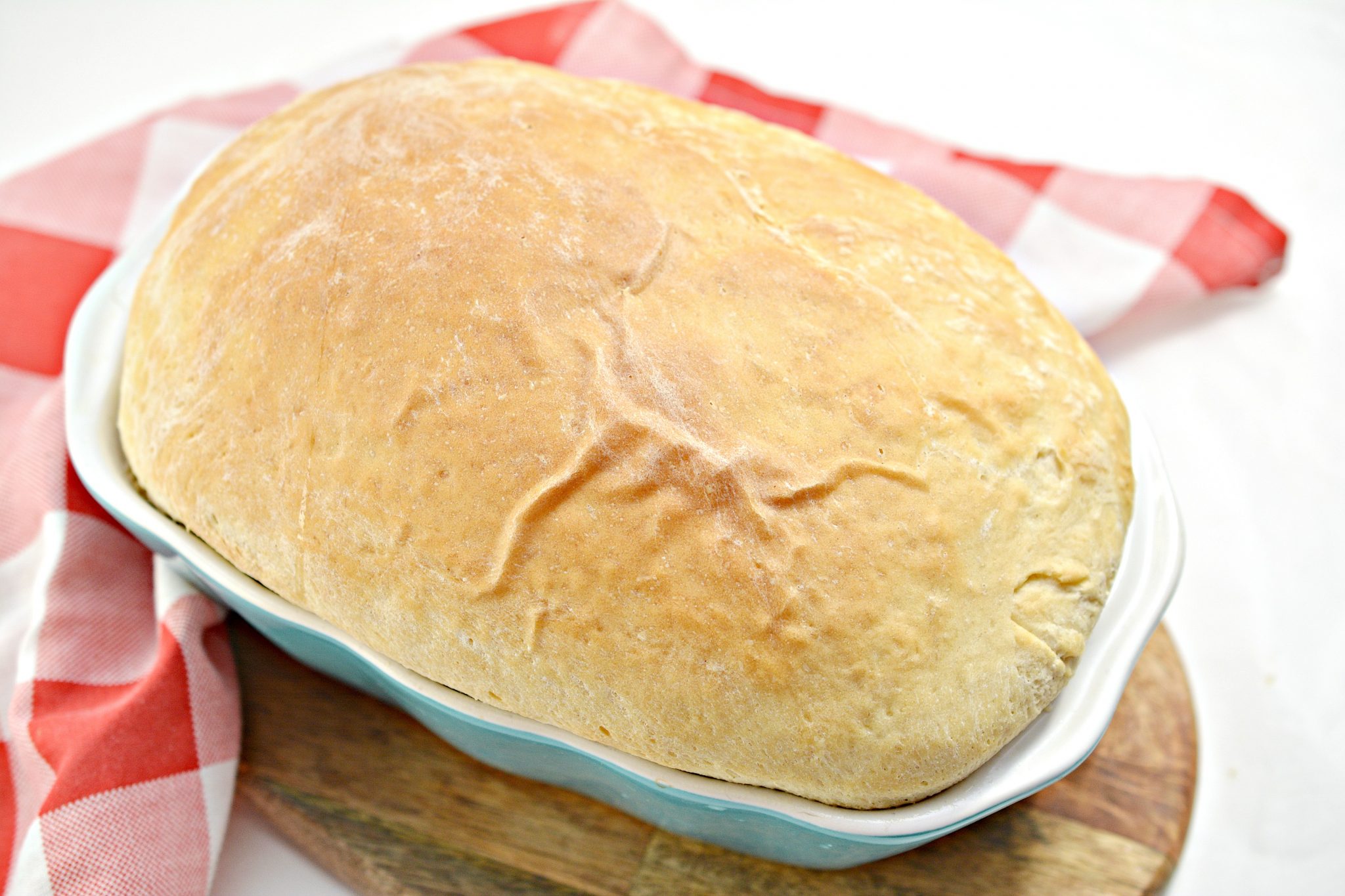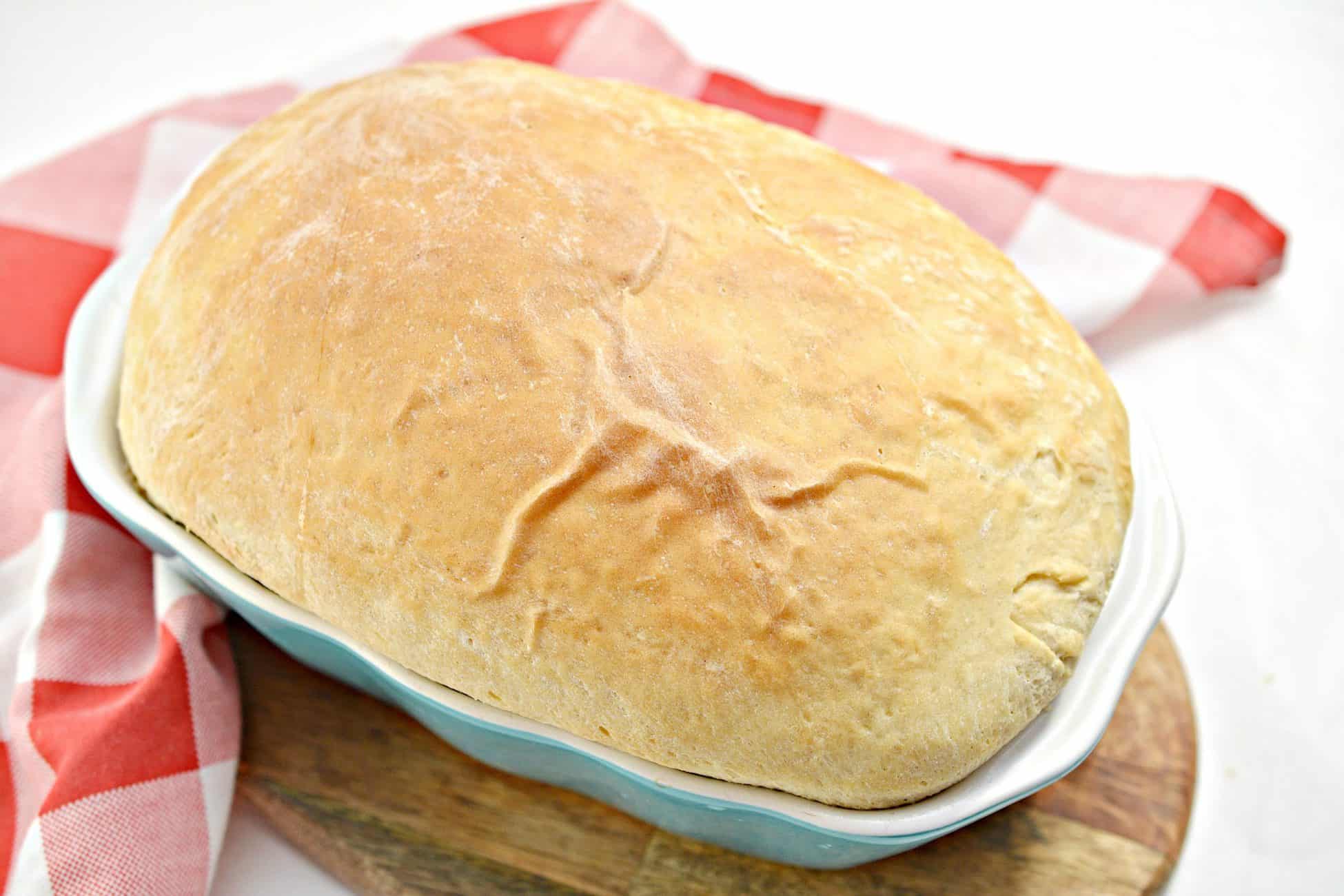 Enjoy!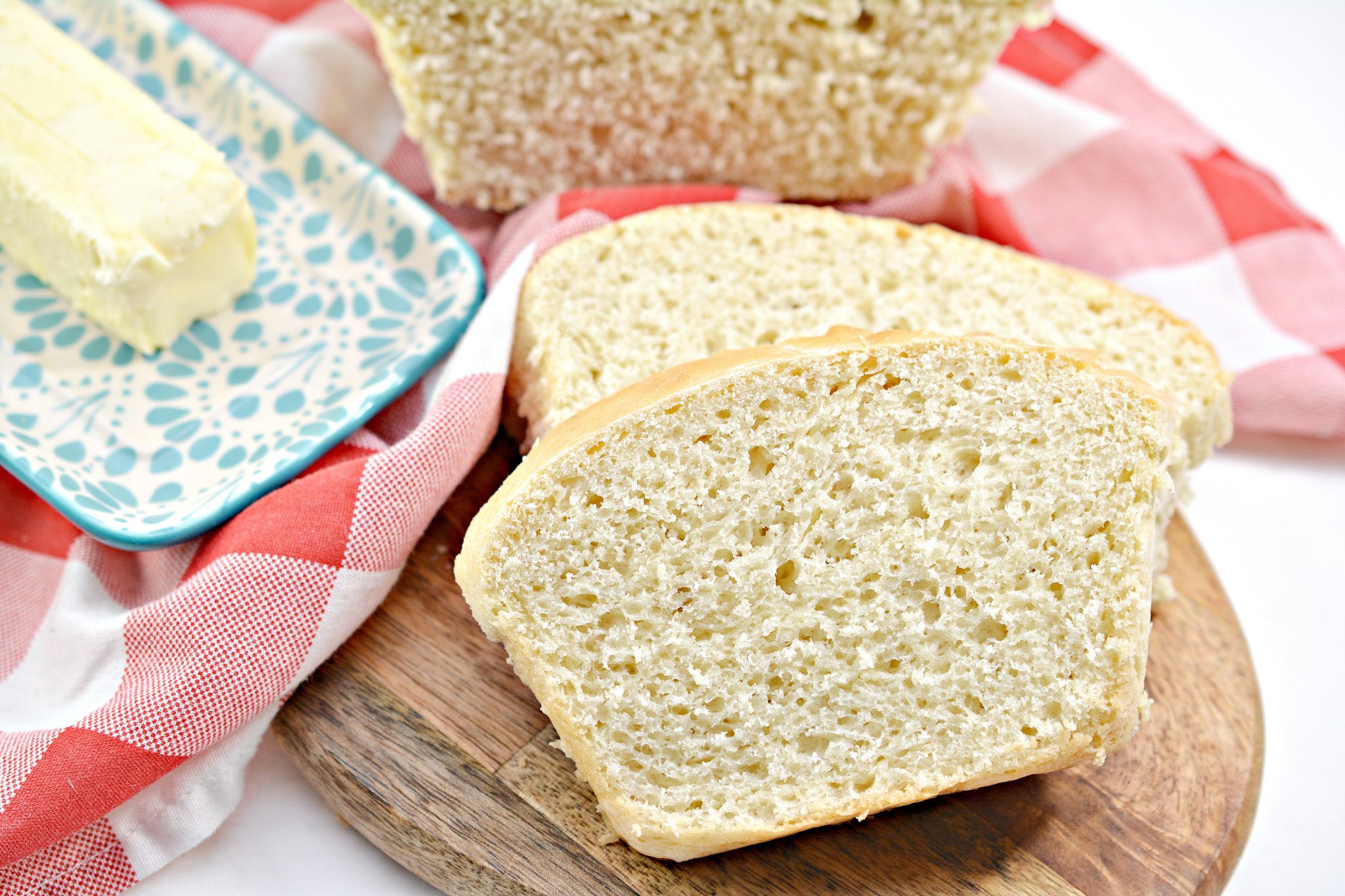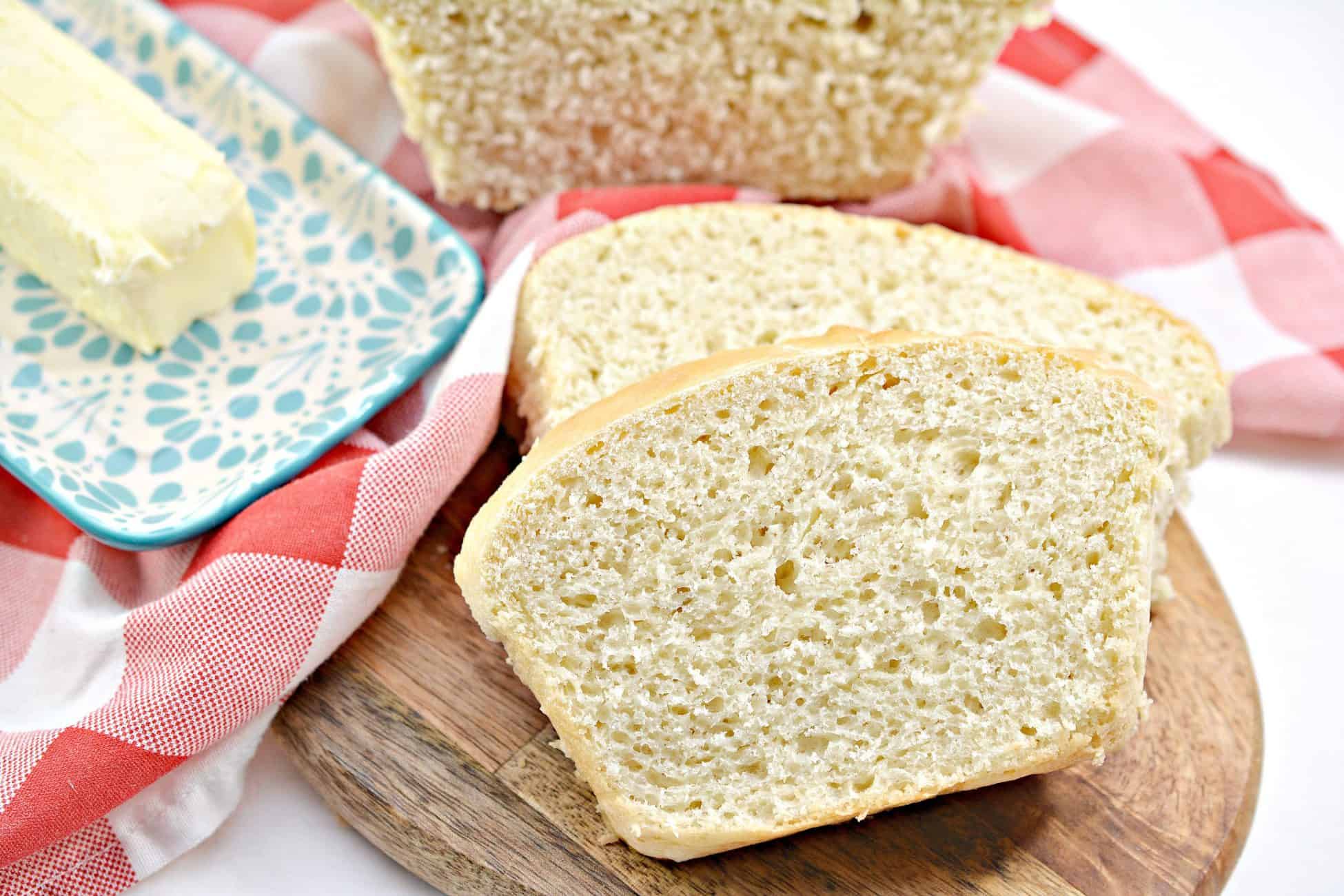 Now, remember to save this recipe on Pinterest for later 🙂