After you try this Skillet Cornbread Recipe, you'll be amazed by how simple it is and how much better it tastes than boxed mixes. I love this southern skillet cornbread so much that I make it with soups and other main courses on a regular basis.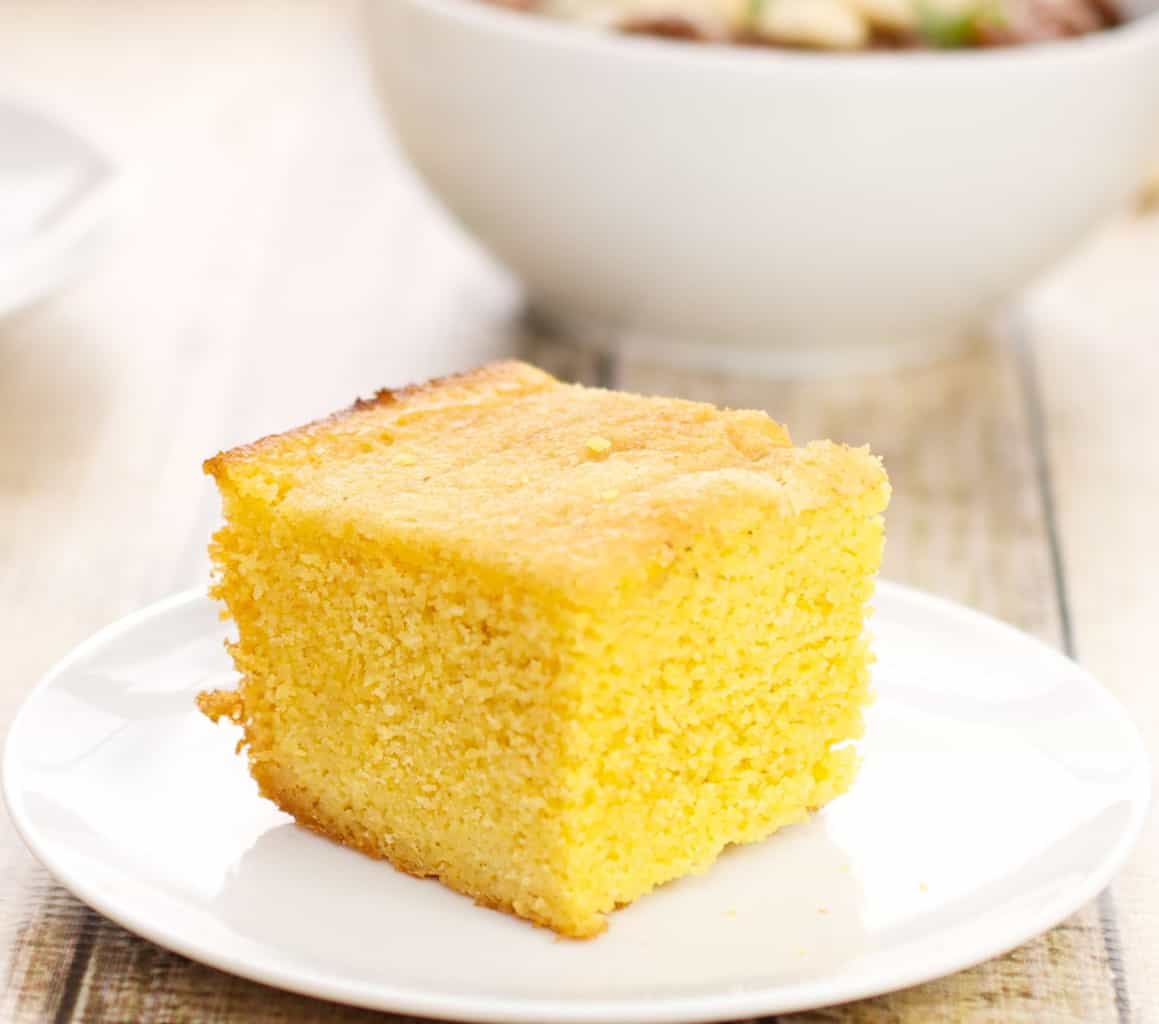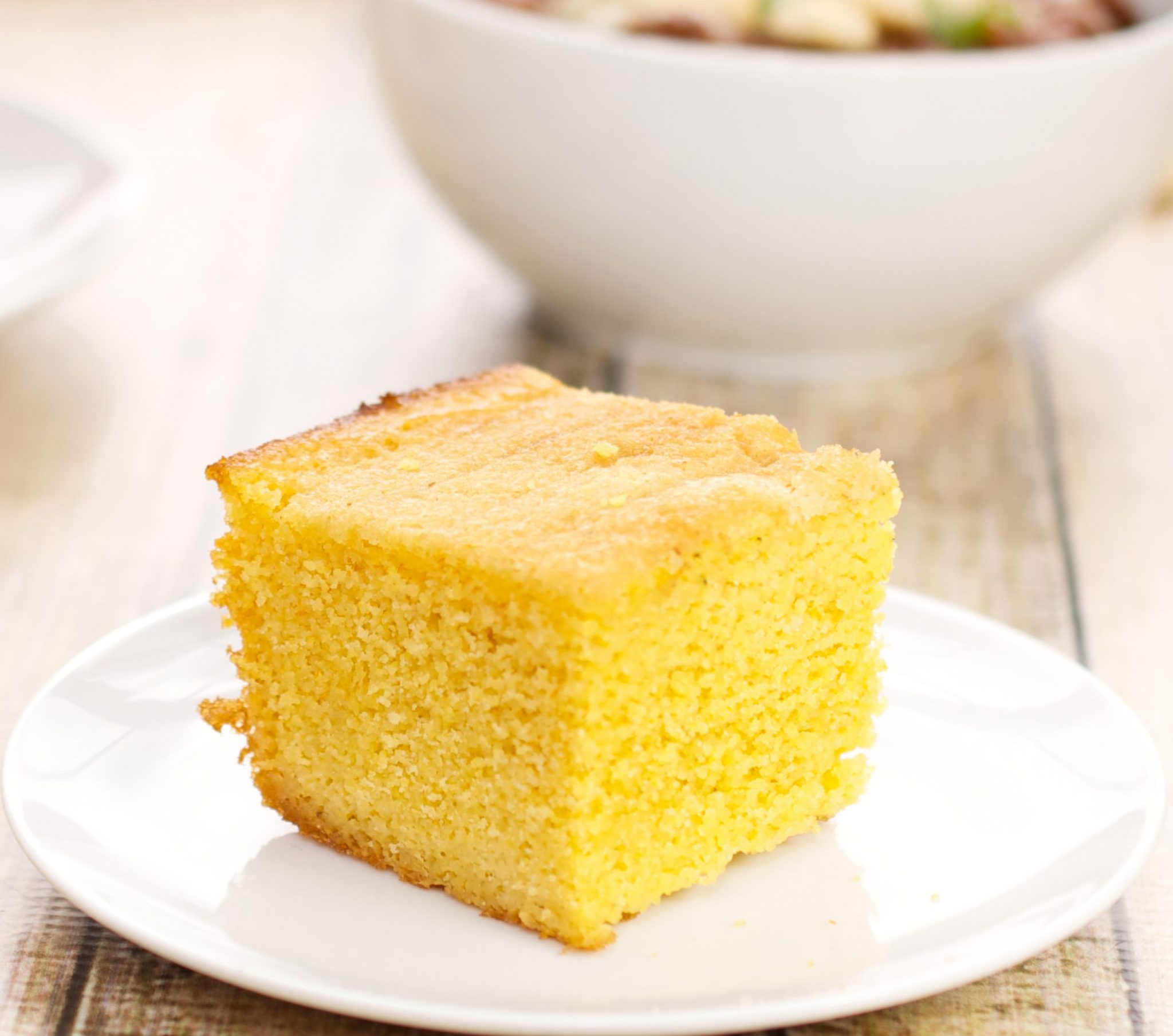 Scroll to bottom for printable recipe card.
Homemade Southern Skillet Cornbread Recipe
I have been trying to make the perfect homemade cornbread for years, and I am happy to report I've finally made it happen. It has a buttery flavor and is crumbly and scrumptious. This buttermilk skillet cornbread is always a hit, and my kids will gobble up every crumb in a matter of minutes. If you love simple recipes, this easy cornbread recipe is what you have been waiting for. Try it, and you will have a new favorite recipe!
Southern Skillet Cornbread Ingredients
This skillet cornbread recipe only requires 9 ingredients and takes around 30 minutes to make. It's worth every second to make this cast iron skillet cornbread. Here is the list of ingredients you will need.
Cornmeal
Buttermilk
Vegetable oil
Unsalted butter, cut into pieces
Baking powder
Baking soda
Salt
Eggs
How To Make Skillet Cornbread
Have you ever tried cornbread and felt like it was just missing something? Odds are, you have eaten a boxed or commercially prepared cornbread and didn't know. Once you try this buttermilk skillet cornbread, your search for something better will be over. Take a peek at these simple instructions to make the best ever cornbread.
First Step: Begin by preheating your oven to 450 degrees F. Place an oven-safe 10-inch skillet on the middle rack and bake for 10 minutes. Pour the cornmeal on a rimmed baking sheet and place in the oven on the lower rack. Cooke until the cornmeal becomes fragrant, and the color has deepened, which takes around 5 minutes. Place the hot cornmeal in a large bowl and add the buttermilk. Whisk and set aside.
Second Step: Place the oil in the skillet and continue baking until the oil has begun to smoke about 5 minutes. Take the skillet out of the oven and add in butter, swirling it in the pan until it melts. Put 1 tablespoon of oil into the cornmeal mixture and put the remaining fat in the pan. Whisk together the baking powder, soda, salt, and eggs in the cornmeal mixture.
Third Step: Pour the cornmeal batter into the hot skillet and bake until the top begins to crack. The edges will be golden brown and take around 12-16 minutes. Let the cornbread cool in the pan for 5 minutes; then you can dump it out onto a wire rack. Serve warm and enjoy!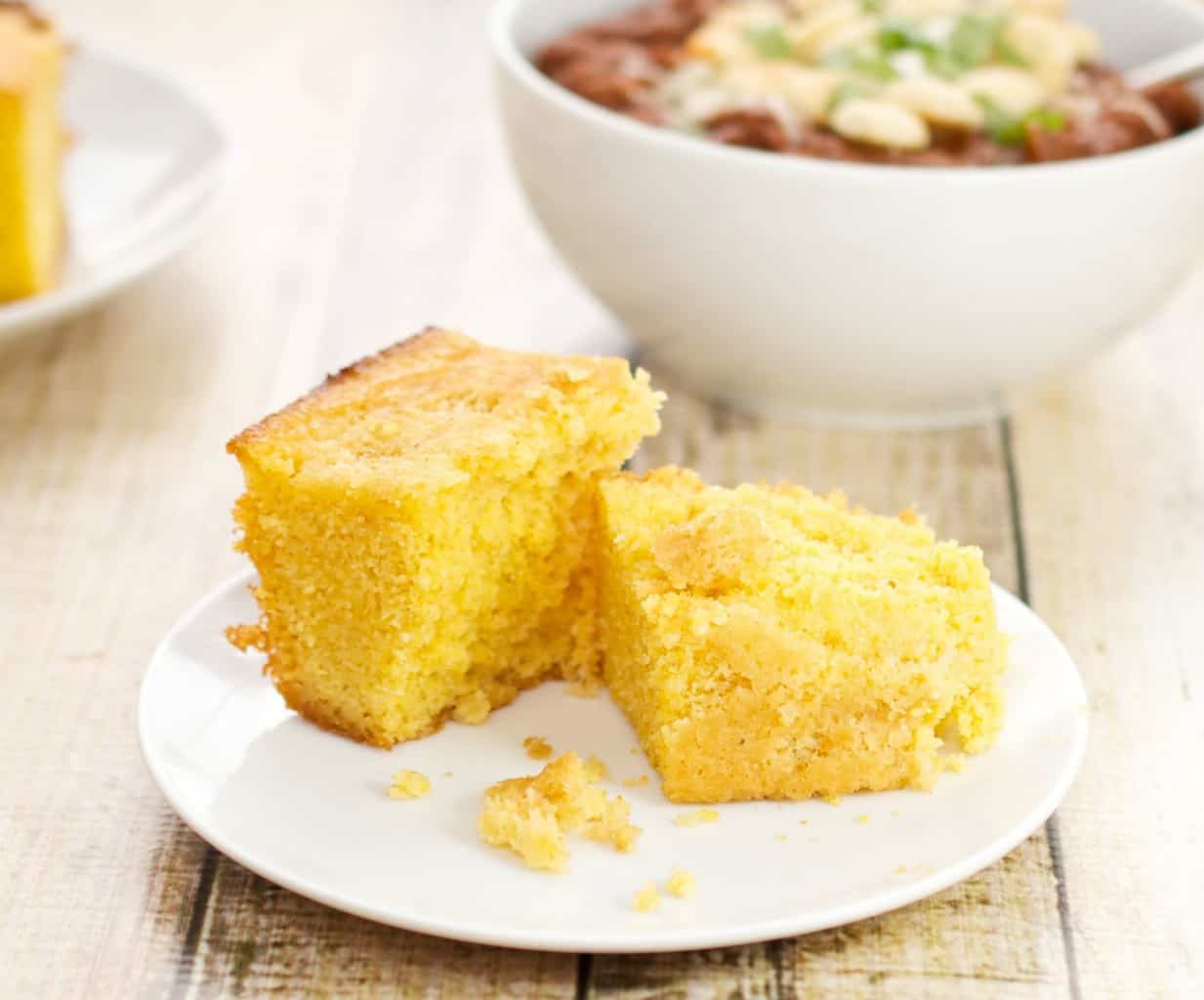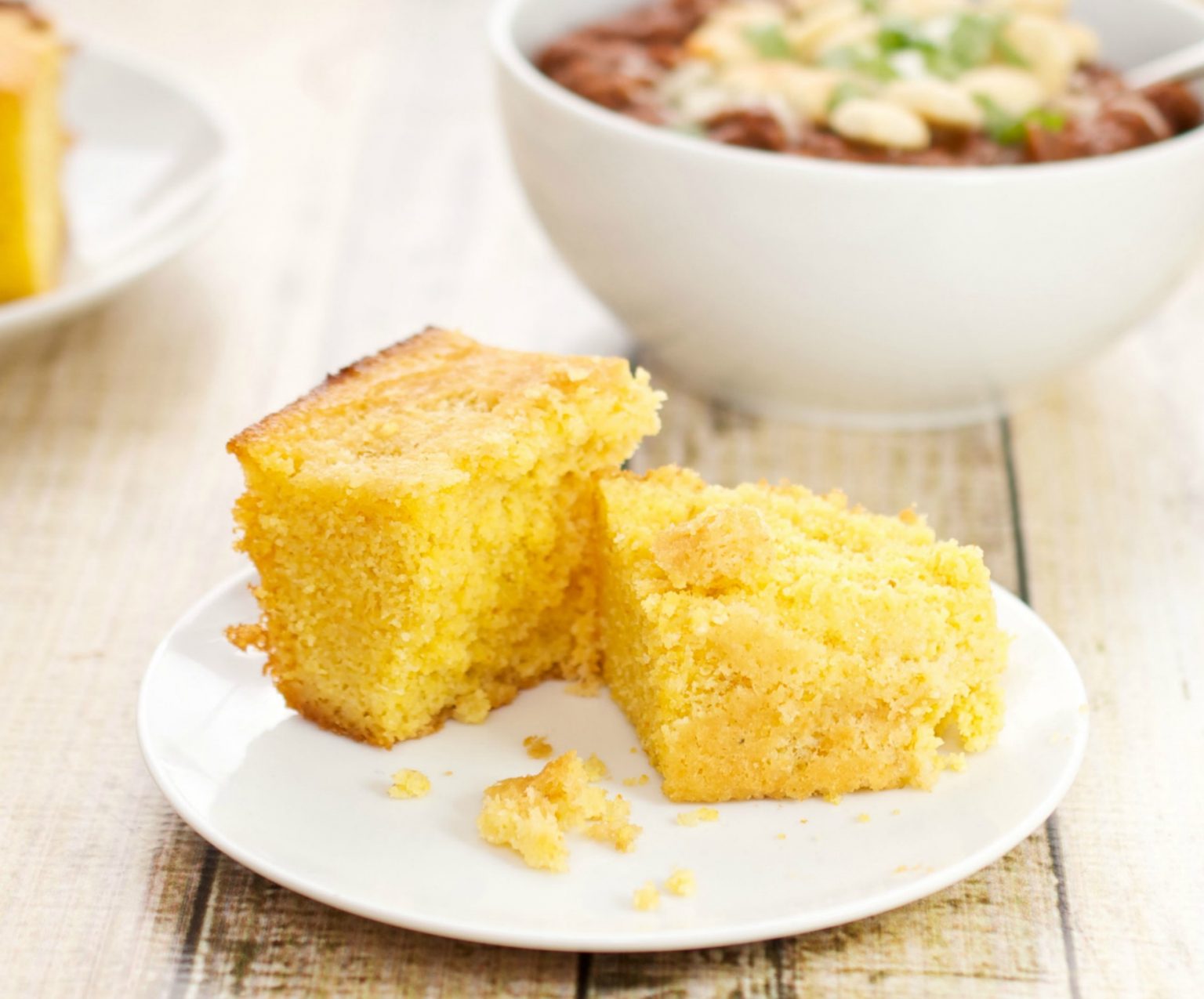 What Pan Should You Use For Cornbread?
I prefer to use a cast-iron skillet when making this buttermilk skillet cornbread. It gives the cornbread a nice texture and color, plus cast iron skillets are oven safe. You can also use a non-stick skillet if you have one that's oven safe. The texture may slightly differ, but it will still taste good.
The other thing to consider if you use a non-stick skillet is that those pans are typically thinner than cast iron. So the baking time may need to be adjusted because it may cook faster. Keep an eye on it and take it out as soon as it's done.
How Do You Keep Cornbread From Sticking To The Pan?
The main thing that prevents the cornbread from sticking to the pan is the fat or oil you grease it with and what's in the skillet cornbread recipe itself. You really should have any issues with this homemade cornbread sticking, but if you do, make sure you are adding the correct amount of oil to the cornbread mixture. Also, don't forget to add the oil to the skillet to combat sticking.
Is There Corn In Cornbread?
Technically, there is corn in cornbread, although you may not realize it. Cornmeal is essentially raw corn that has been ground into a fine powder. So, while you may not see pieces of corn in the cornbread, it's there!
There are also several cornbread recipes out there that call for pieces of corn to be added to the batter. It gives the cornbread an even sweeter flavor and a slightly different texture.
What Do I Serve With Cornbread?
You can literally eat this easy cornbread with almost anything! Some of my favorites are ham and beans, chili, stews, sandwiches, barbecue, pulled pork, butter, and jam! The list goes on and on, and you should try it with anything you think sounds good.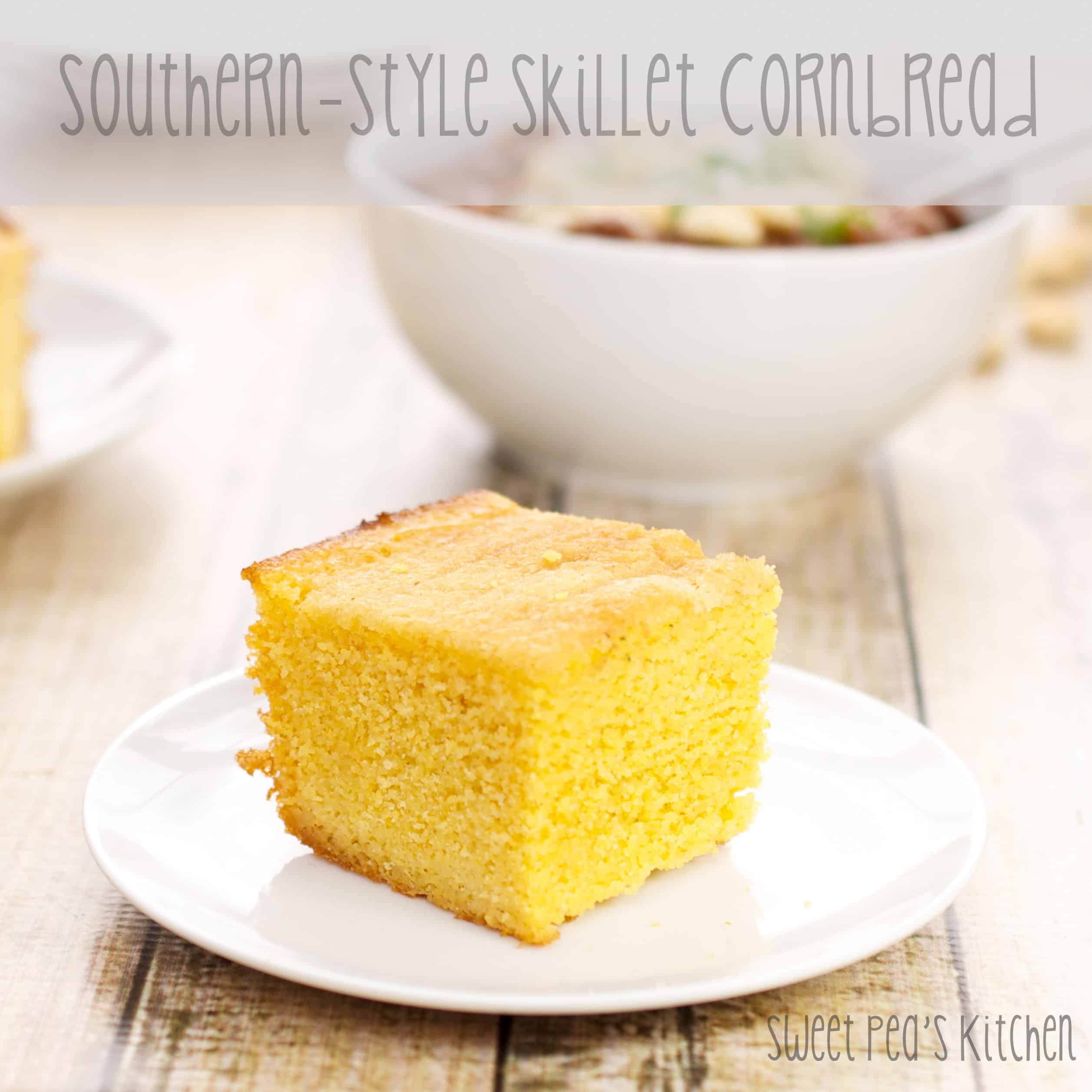 How Do You Store Homemade Cornbread?
You can store the skillet cornbread recipe on the counter as long as it's kept in a sealed container. It will last 2-3 days on the counter or in the pantry. If you want to keep the cornbread around longer, you can refrigerate it for 1 week.
Toss it in the microwave for 15 seconds or so if you want to eat it warmed up. I will often make a large batch so I can serve it at dinner parties or get-togethers too. It's nice to make ahead.
Can You Freeze Cornbread?
Yes, you can freeze this skillet cornbread recipe. Either wrap up each piece individually or wrap the entire loaf. Use plastic wrap or tin foil to make sure it's airtight. Then place the cornbread in a plastic freezer bag or in an airtight container.
To serve the southern cornbread, thaw it on the counter or in the refrigerator until it's defrosted all the way. Then warm it in the microwave or eat it at room temperature.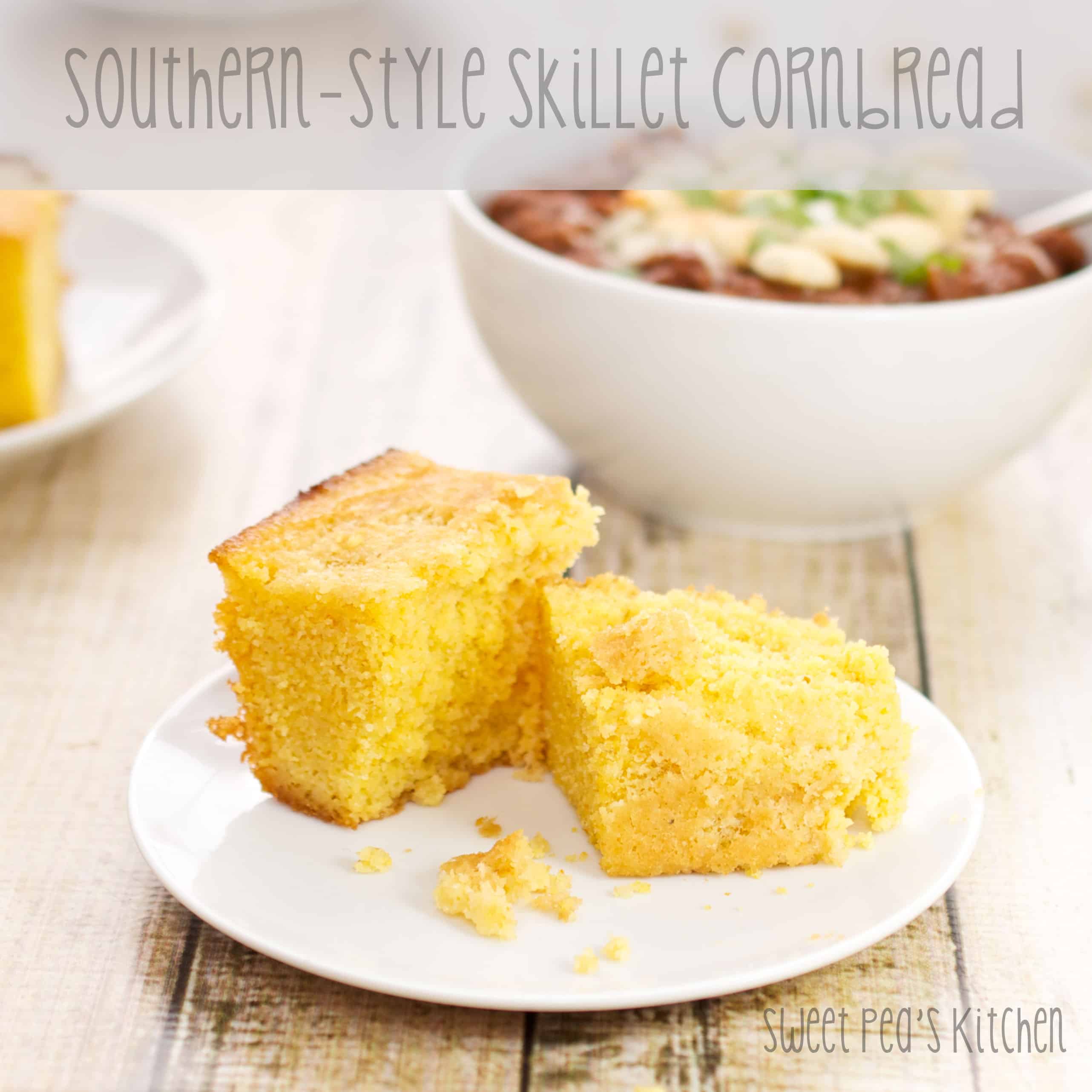 Try some of these additional side dishes to complete all your meals. They each taste wonderful, and you're going to enjoy them.
Now, remember to save this recipe on Pinterest for later 🙂

Pin this recipe now to remember it later
Homemade Southern Skillet Cornbread Recipe
Try this Skillet Cornbread Recipe and you'll say goodbye to the boxed stuff. This southern skillet cornbread is drool-worthy and goes well with everything.
Ingredients
4

tablespoons

unsalted butter

,

cut into pieces
Want to save this recipe? Enter your email below and we'll send the recipe straight to your inbox!
NOTE: By saving this recipe, you agree to join our weekly recipes newsletter.
Instructions
Heat oven to 450 degrees. Heat 10-inch ovensafe skillet on middle rack for 10 minutes. Place cornmeal on rimmed baking sheet and bake set on lower-middle rack) until fragrant and color begins to deepen, about 5 minutes. Transfer hot cornmeal to large bowl and whisk in buttermilk; set aside.

Add oil to hot skillet and continue to bake until oil is just smoking, about 5 minutes. Remove skillet from oven and add butter, carefully swirl the pan until butter is melted. Pour all but 1 tablespoon oil mixture into cornmeal mixture, leaving remaining fat in pan. Whisk baking powder, baking soda, salt, and eggs into cornmeal mixture.

Pour cornmeal mixture into hot skillet and bake until top begins to crack and sides are golden brown, 12 to 16 minutes. Let cool in pan 5 minutes, then turn out onto wire rack. Serve.
Follow me on Pinterest for daily delicious recipes!
Check my best recipes below :
Homemade Fried Mozzarella Sticks Recipe – No matter what, they go quickly when feeding them to a crowd because they taste so amazing.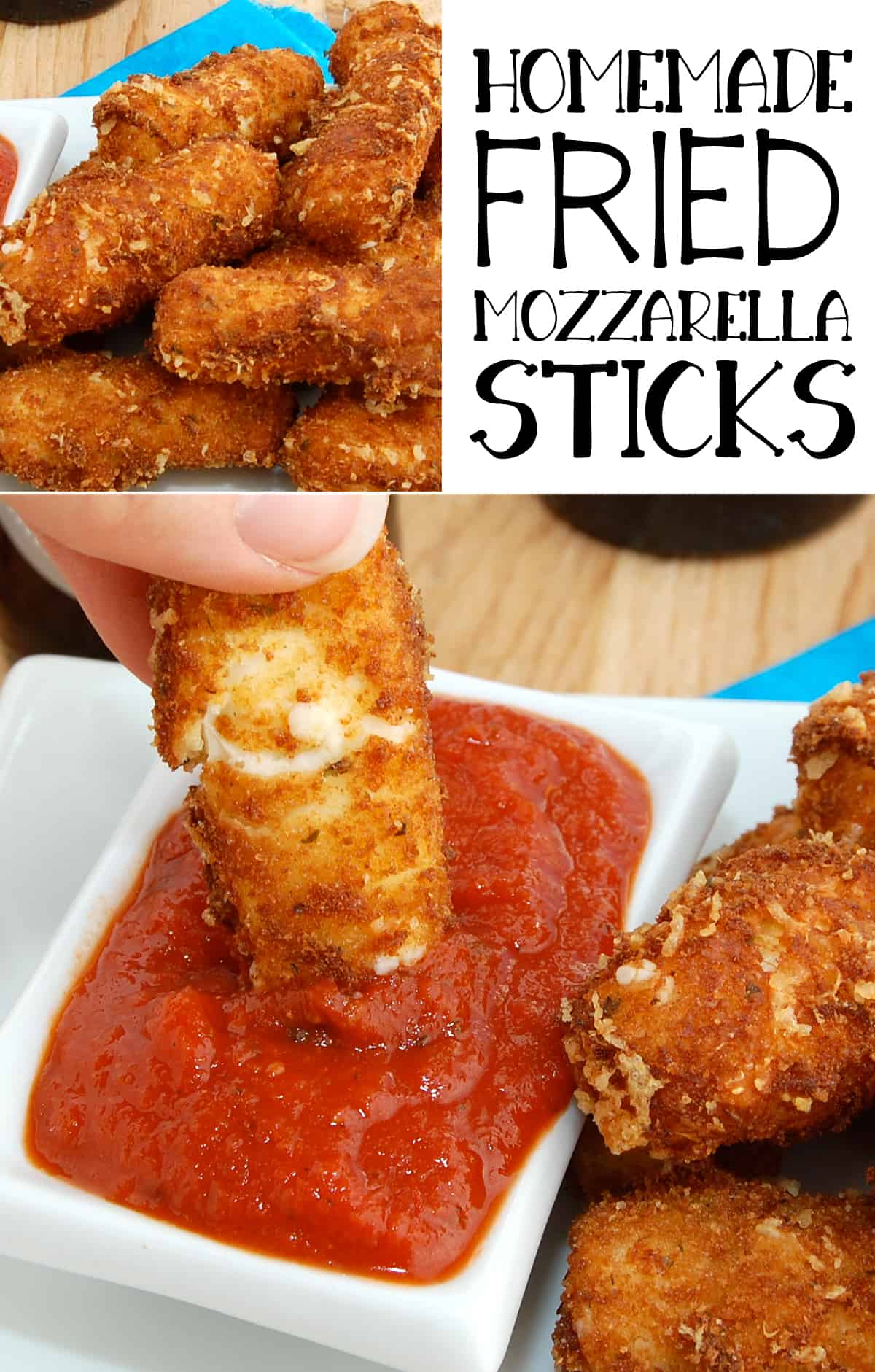 Fried Spaghetti Squash Fritters Recipe – These fritters are made with healthy squash that is sure to not only taste good but are a healthier twist on an unhealthy fritter recipe.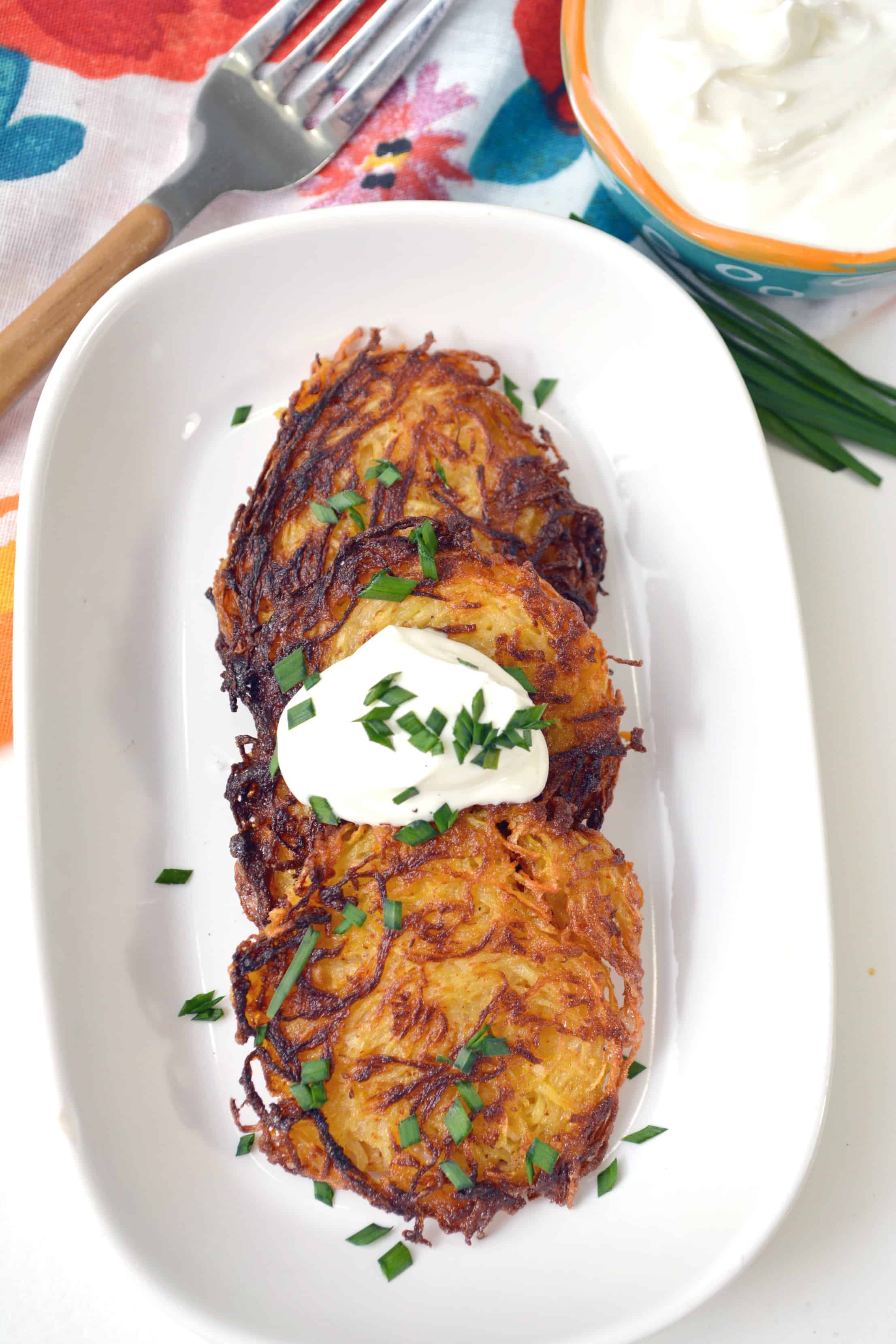 No Bake Nutella Cheesecake with Banana – This easy no bake cheesecake has both Nutella and bananas to create the perfect combination.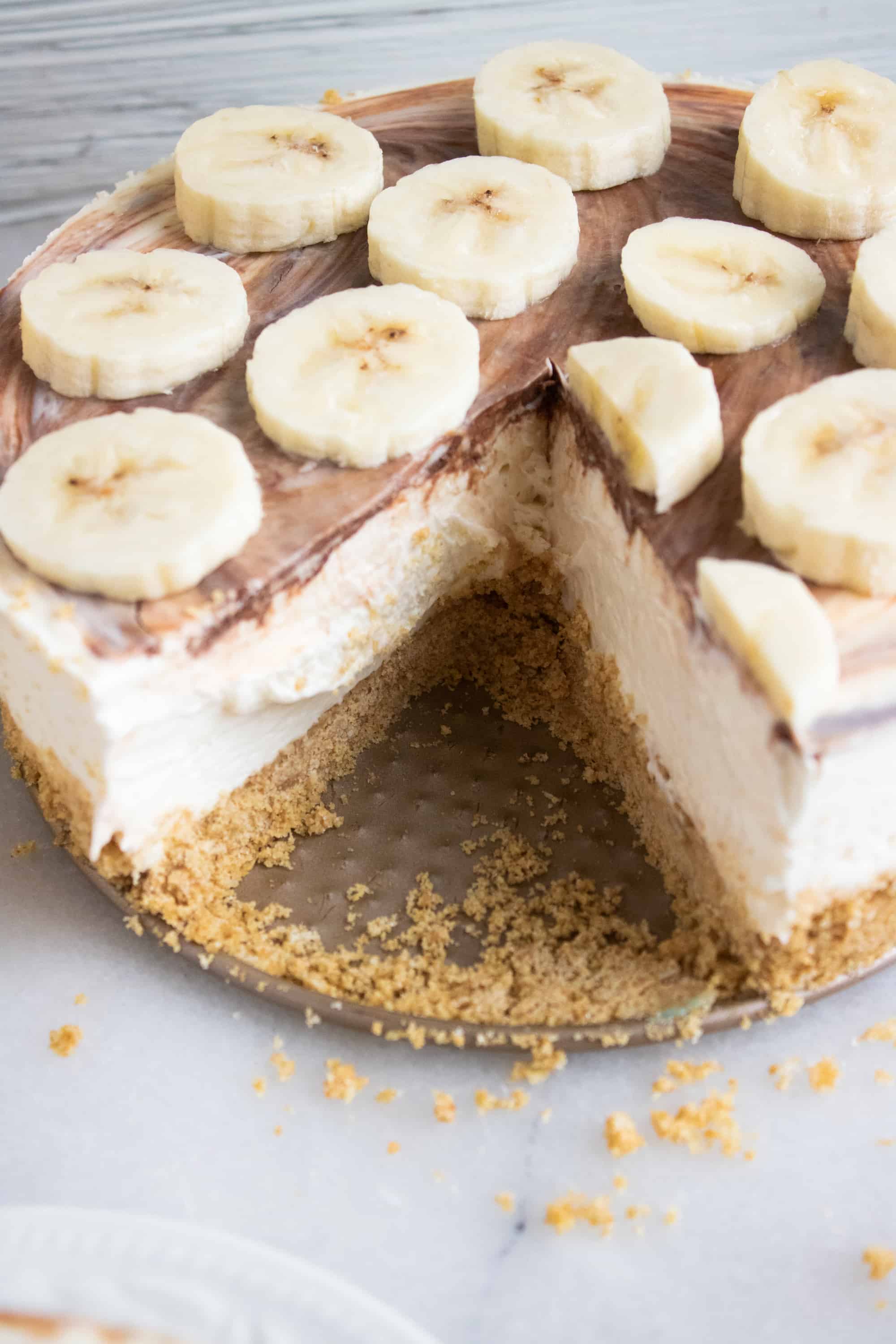 Triple Chocolate Instant Pot Cheesecake Recipe – This Triple Chocolate cheesecake is sure to make it to the top of your dessert list.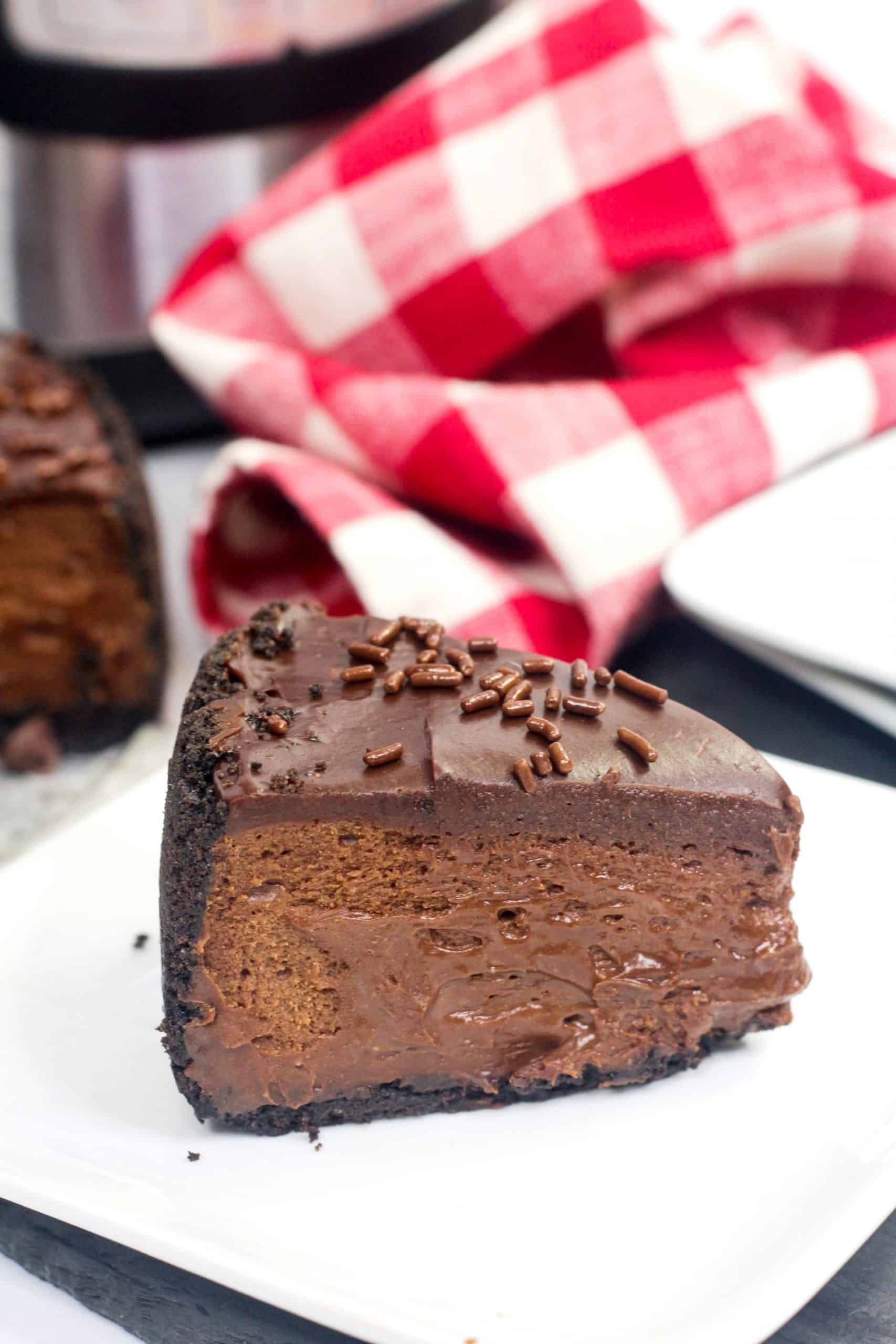 Get new recipes weekly plus our FREE ebook!