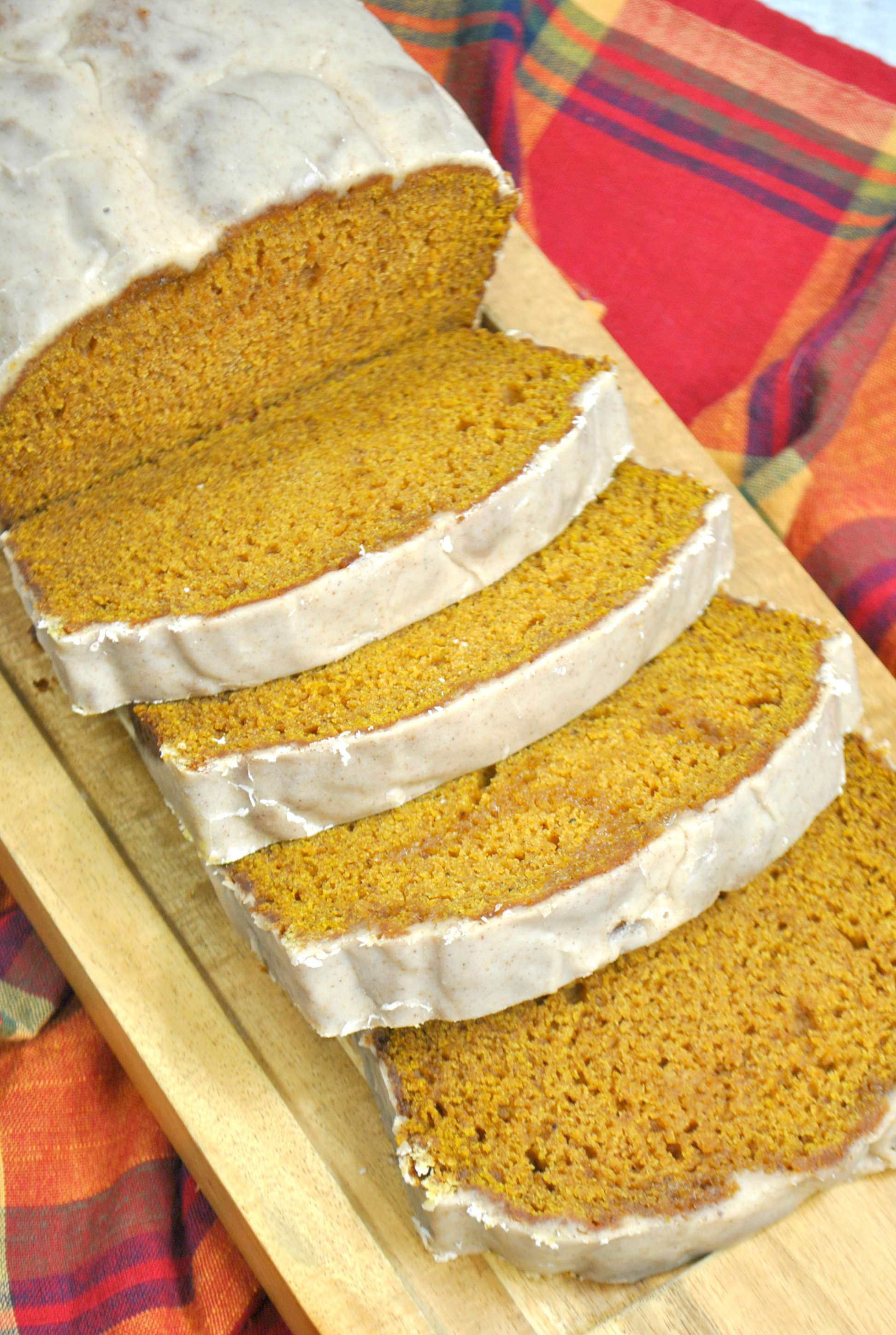 This pumpkin bread recipe is an easy pumpkin bread that's great for sharing…if you can stop yourself from eating the entire loaf yourself!
Don't you just love everything about fall? The cool, crisp air, the gorgeous trees, and all things PUMPKIN! I seriously can't get enough of this pumpkin recipe because it's so easy to make and tastes phenomenal!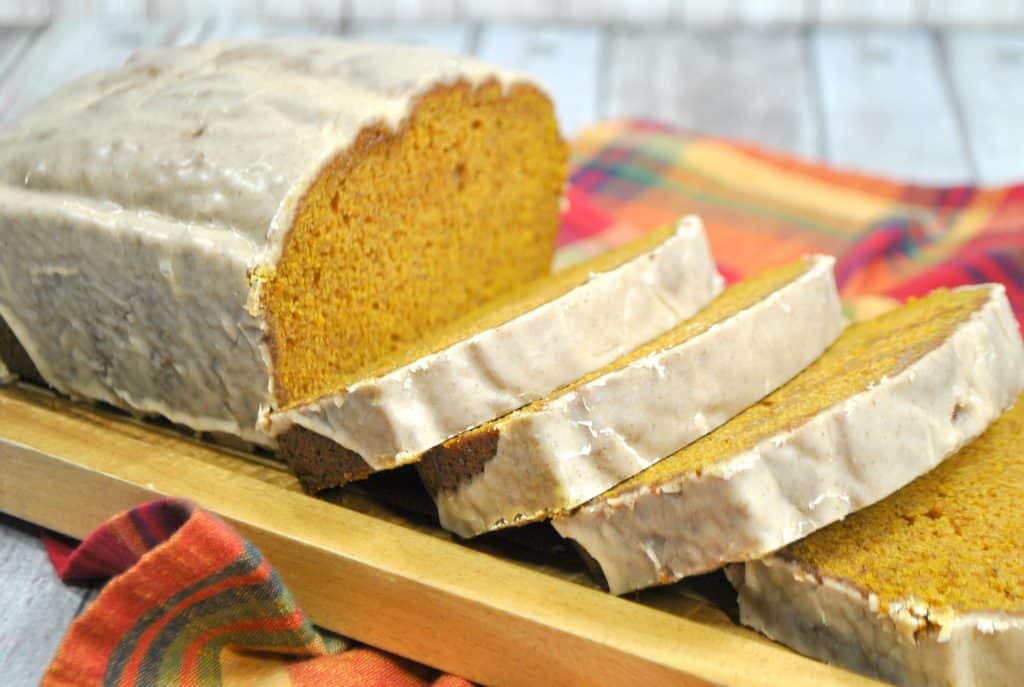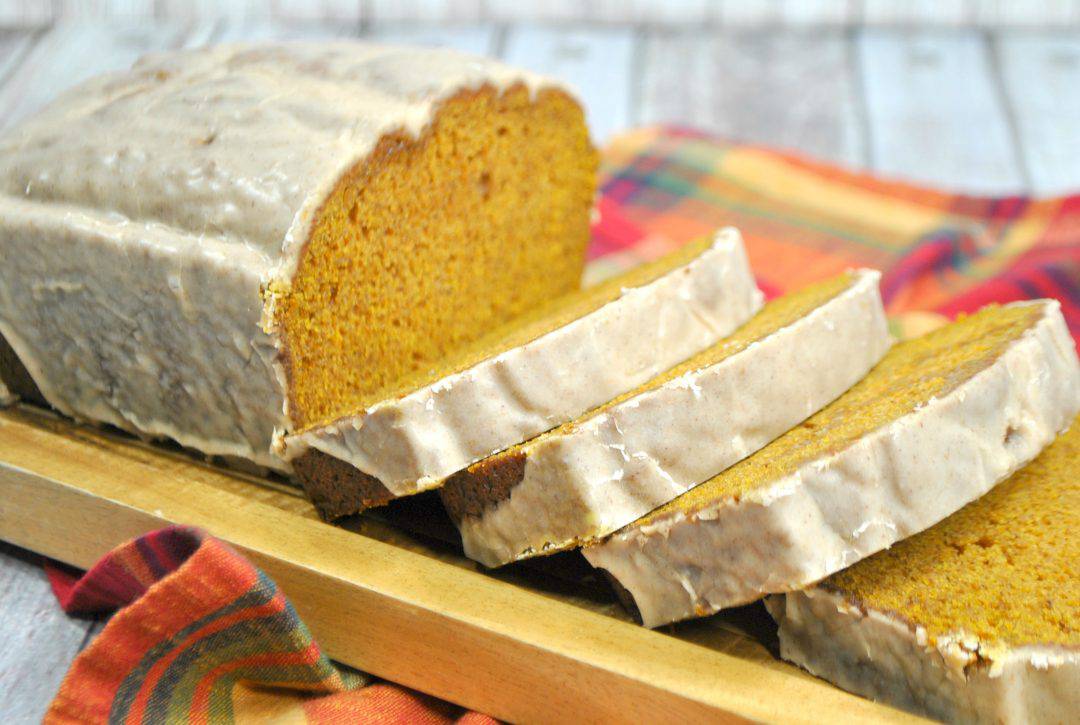 Scroll to bottom for printable recipe card.
How To Make Pumpkin Bread
You are going to love everything about this moist bread from the flavor to the maple icing. The aroma of the pumpkin spice bread will make you drool too! Here are the simple steps to make this scrumptious, easy bread.
First Step: Preheat the oven and prepare a baking dish with cooking spray. Set aside.
Second Step: In a stand mixer, combine pumpkin, eggs, and butter in mixing bowl.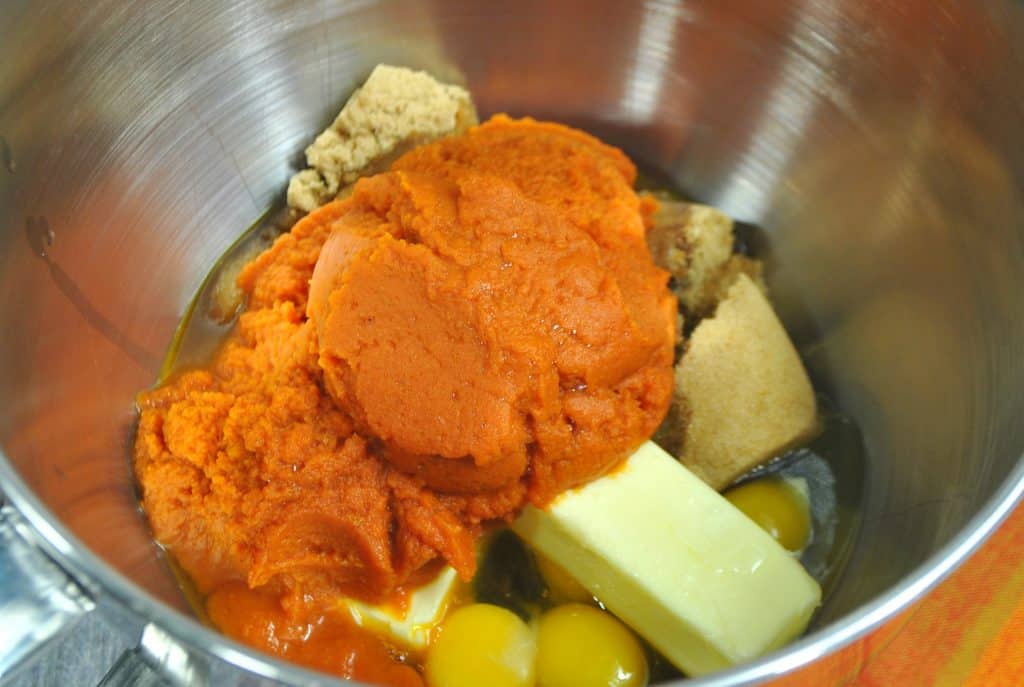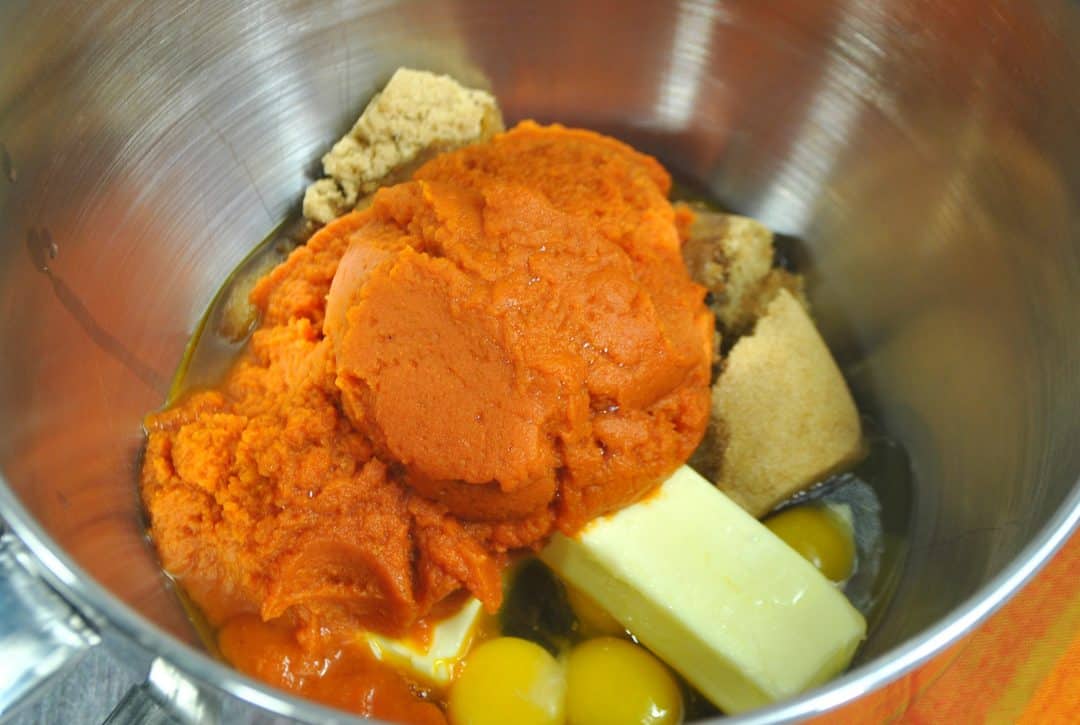 Third Step: In a separate bowl, combine brown sugar, cinnamon, nutmeg, cloves, baking powder, baking soda, salt, and flour.
a.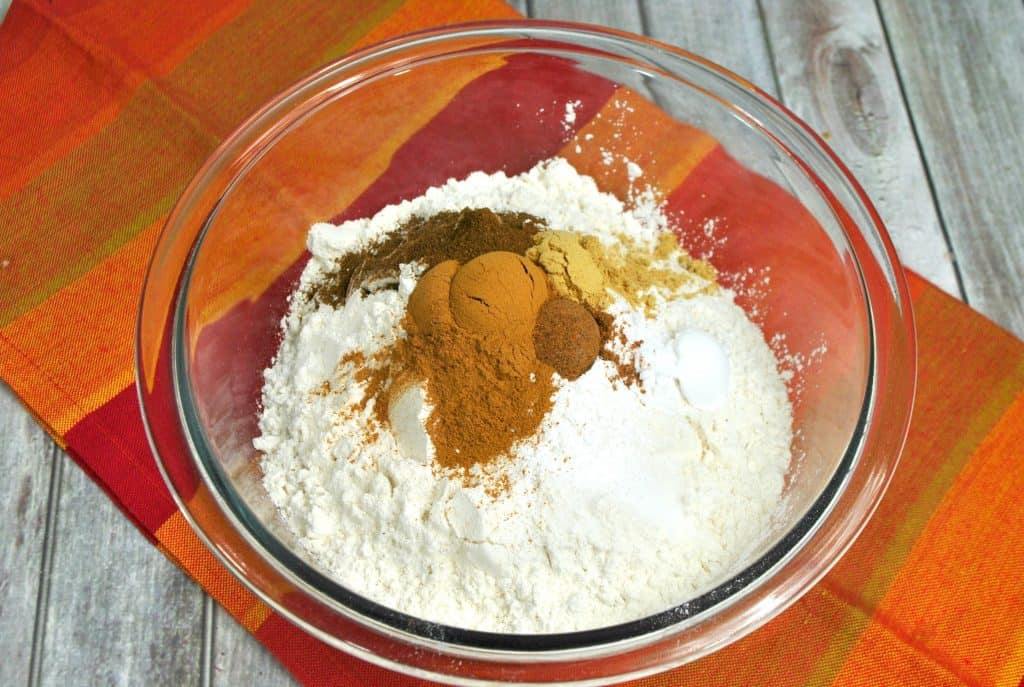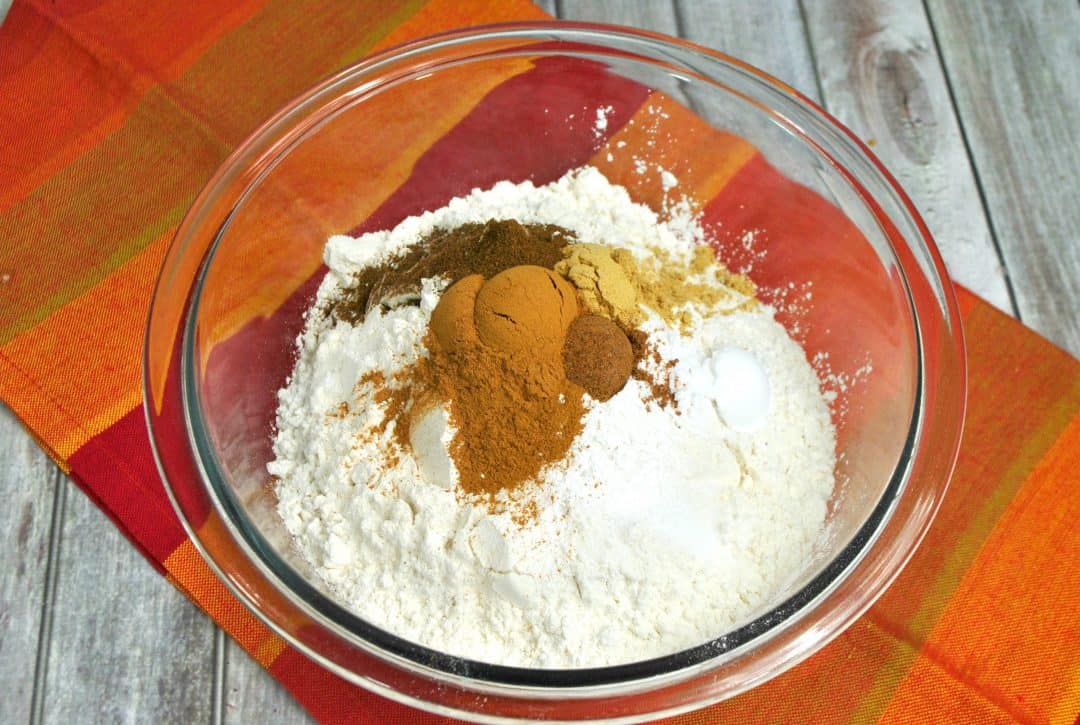 b.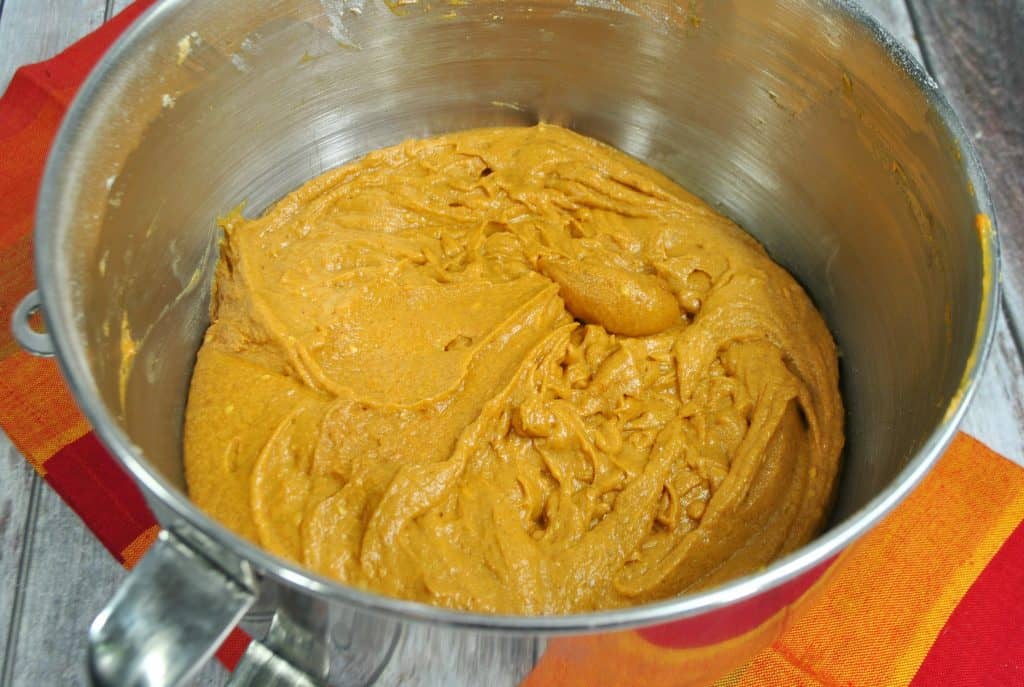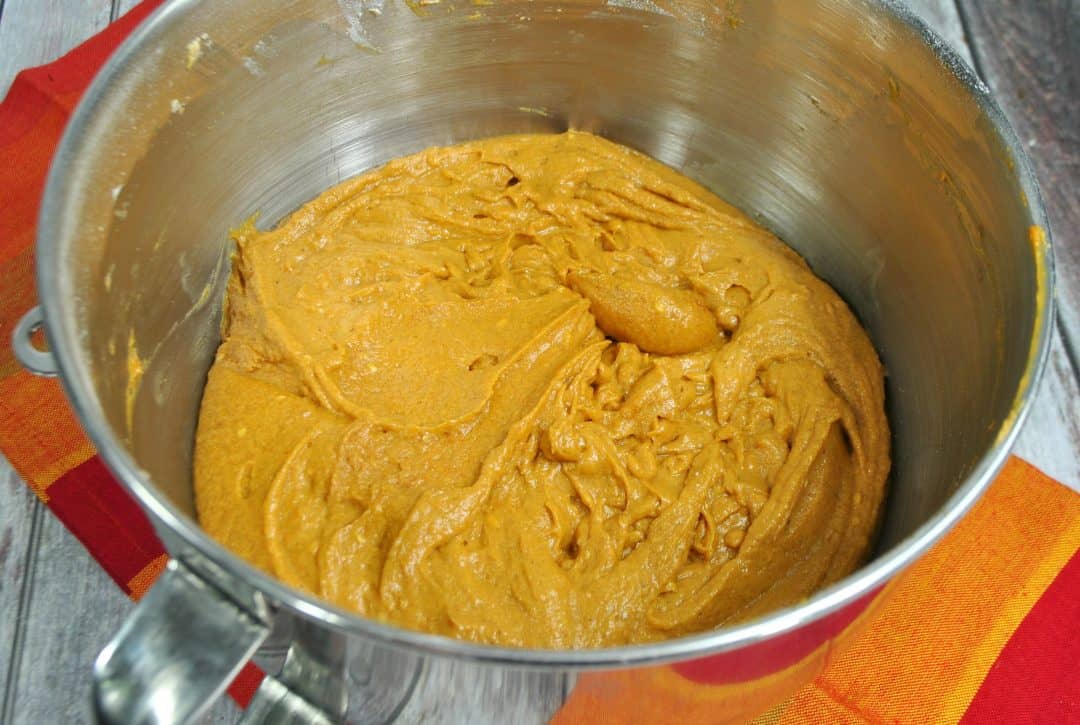 Fourth Step: Using a standing mixer, combine the wet and dry ingredients together until well mixed.
Fifth Step: Pour batter into a greased bread pan and bake at 350 degrees for 55-65 minutes.
Sixth Step: After the bread has finished cooking allow it cool for at least 30 minutes in the pan, then take it out of the pan and place it on a wire rack.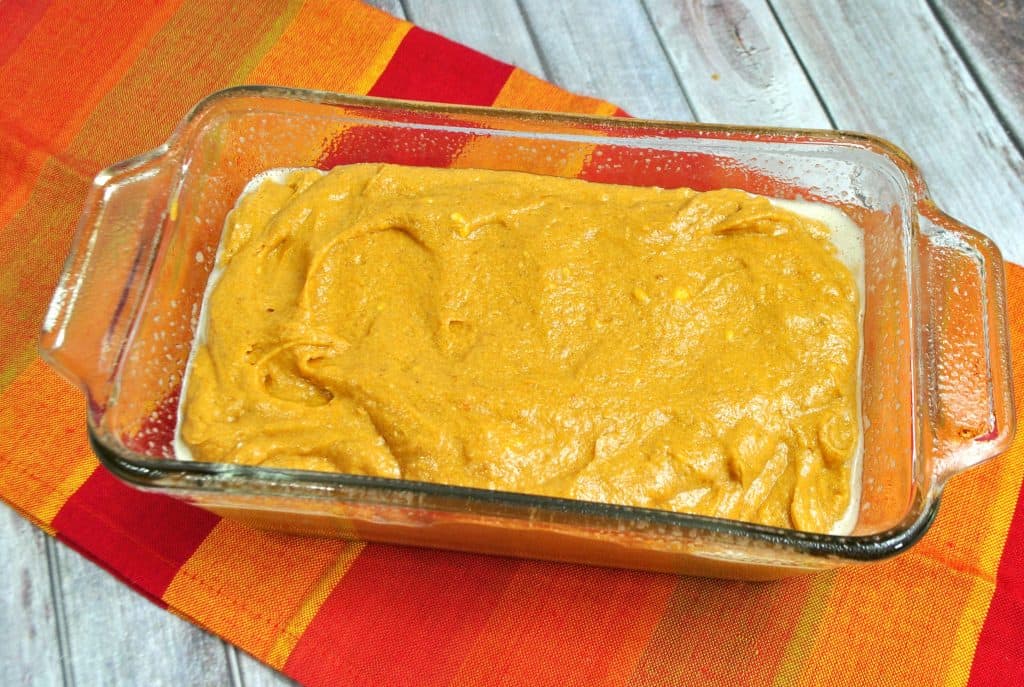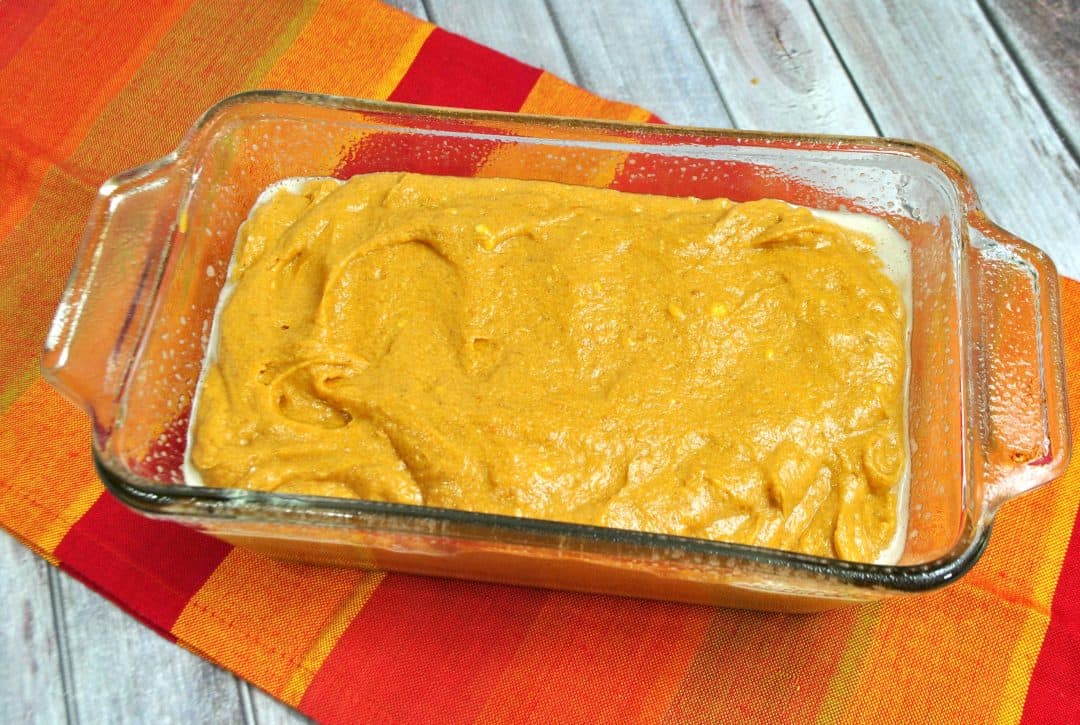 Seventh Step: Make the maple icing by mixing together powdered sugar, maple syrup, cinnamon, and milk until well combined. Pour over warm bread.
NOTE: Place a cookie sheet or something to catch the maple icing after you put it on the quick bread. It will drip, and you don't want a giant mess. Allow the bread to sit for one hour before serving.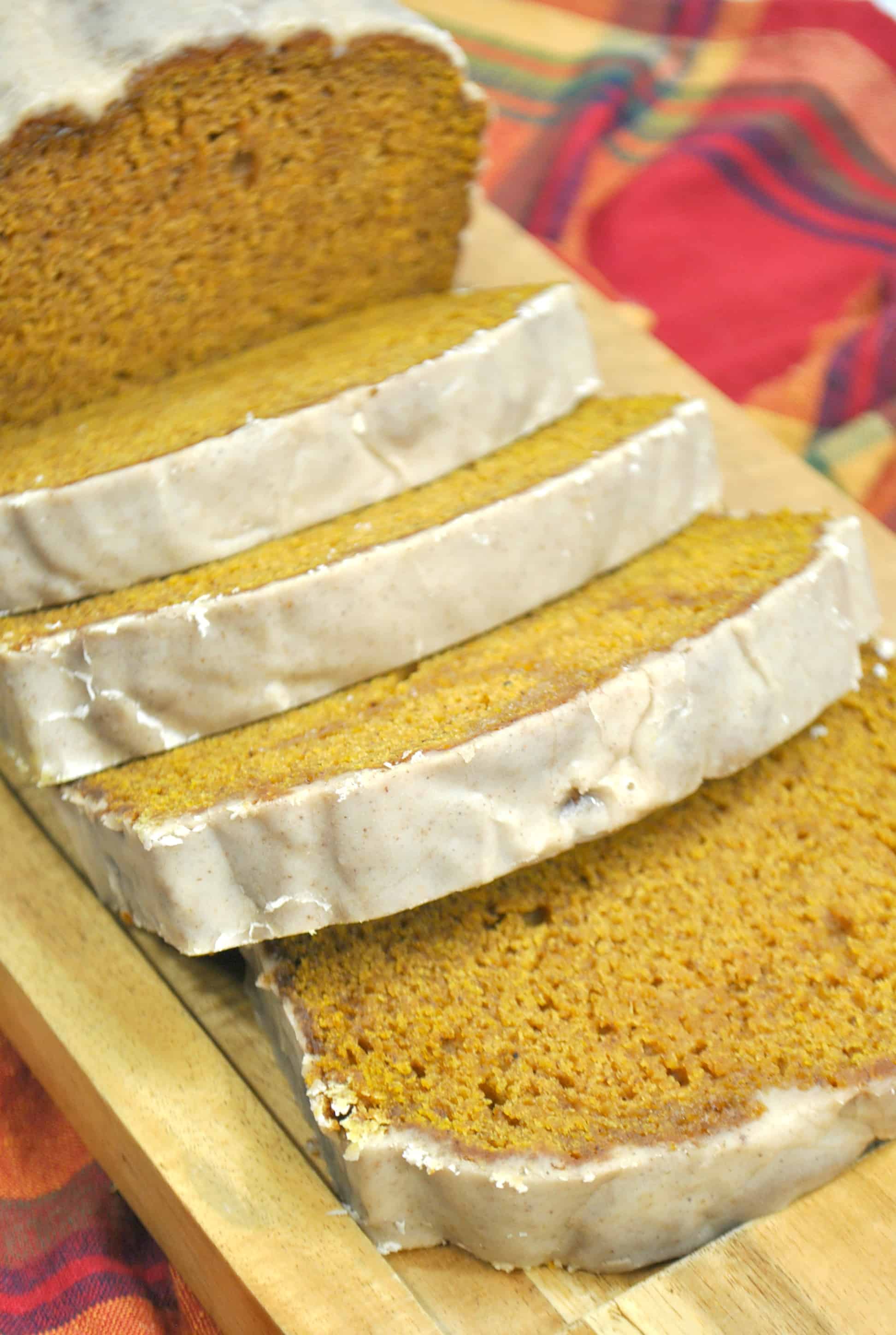 Pumpkin Spice Bread Variations
You can't try one of my scrumptious recipes like my moist pumpkin bread without getting a few ideas to add some new flavors! Here are my favorite fall ingredients for you to try:
Coconut – Toast a little bit of coconut in a skillet. It just takes a couple of minutes, and it's ready when the edges begin to brown. Toss it in the pumpkin bread batter. Sprinkle some on top of the maple icing too. Yummy!
Cranberries – Oh, how I love the food that comes with fall. Cranberries are a must-have ingredient to throw into this pumpkin recipe. The texture is fantastic, and they add tasty flavor.
Chocolate Chips – Oh yes, you can add some decadent chocolate chips to this easy pumpkin bread. You will be so glad you tried it too.
Nuts – Pecans are my favorite nuts to throw into the mix, but you could also do walnuts, almonds, or hazelnuts. Sometimes you just need a little bit of a crunch!
Raisins – Traditional pumpkin bread recipes have raisins in them. So if you feel like making a classic treat, then don't be afraid to add in some raisins.
Why Does My Pumpkin Spice Bread Fall?
This easy pumpkin spice bread can fall if you aren't careful with the ingredients. I know your grandma probably never measured everything exactly, and her food turned out beautifully. No matter how great of a baker you are, if you put in too much baking powder or too little, it can significantly affect how the bread turns out. Take special care to measure it precisely, because the baking powder is what causes the bread to rise. If you add too much, then it will rise extra fast, then as the air pockets pop it will leave you with a sunken in pumpkin loaf.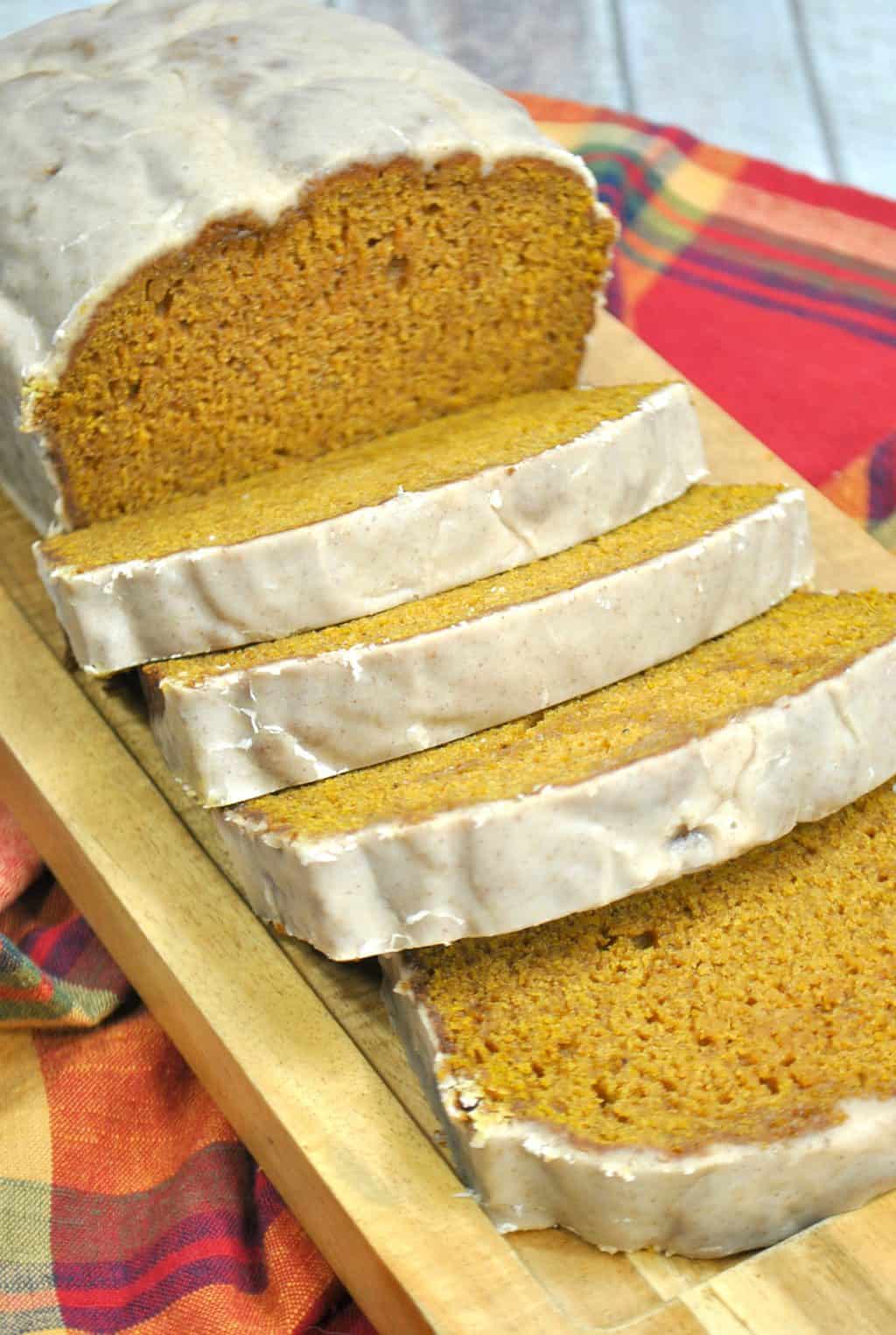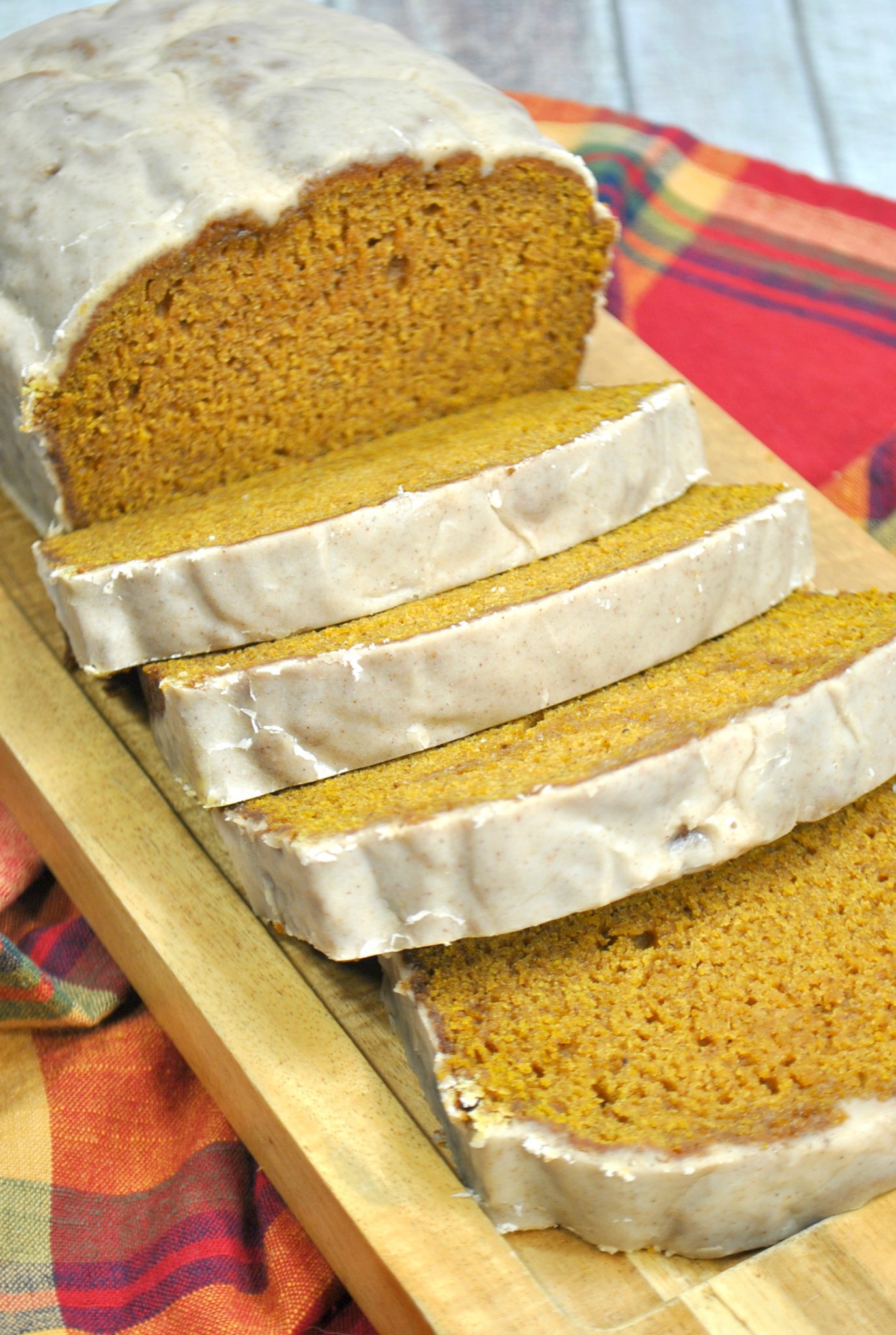 Can I Leave Pumpkin Bread Out Overnight?
Yes, you can leave this pumpkin spice bread out overnight. It actually stores beautifully by wrapping it in plastic wrap and placing it in an airtight container. Alternatively, you can also put it in the fridge if you prefer it that way. This moist pumpkin spice bread is super versatile and will taste great either way.
Can I Make Pumpkin Quick Bread With Pumpkin Pie Filling?
Yes, surprisingly you can still make this pumpkin recipe if you have pumpkin pie filling instead of pumpkin puree. We have all had those moments when you are looking through the pantry frantically looking for the pumpkin puree only to find pumpkin pie filling. Don't worry, just use the same amount of the pie filling as you would the puree. The one caution I have is that you aren't going to need to add the spices like nutmeg, cloves, and cinnamon because they will already be in the pie filling. If you do add them, then cut them in half because otherwise, it will be a little overpowering.
Can Pumpkin Quick Bread Batter Be Refrigerated?
Yes, pumpkin batter can be refrigerated. If you prepare the batter ahead of time and don't get a chance to bake the pumpkin spice bread, you can store the batter in the fridge for up to 2 days. My piece of advice is to place plastic wrap, so it is touching the top of the batter. This will keep that film that tends to develop away. Also, store the batter in an airtight container. The last thing you want is for it to take on other flavors in the fridge.
Can You Freeze Pumpkin Bread?
Yes, you can freeze pumpkin bread. I like to have some pumpkin bread ready to grab and go when I am in a hurry because it makes a great breakfast. You can wrap the entire loaf of moist pumpkin bread or slice it into individual slices for easy serving. Either way, wrap the pumpkin spice bread with plastic wrap. Then you can toss it in a freezer-safe bag and grab whatever you need when you want. It will last 2-3 months in the freezer. When you are ready to eat it, you can either toss it in your lunch box or on the counter for a few hours. Once it's defrosted, you can eat it.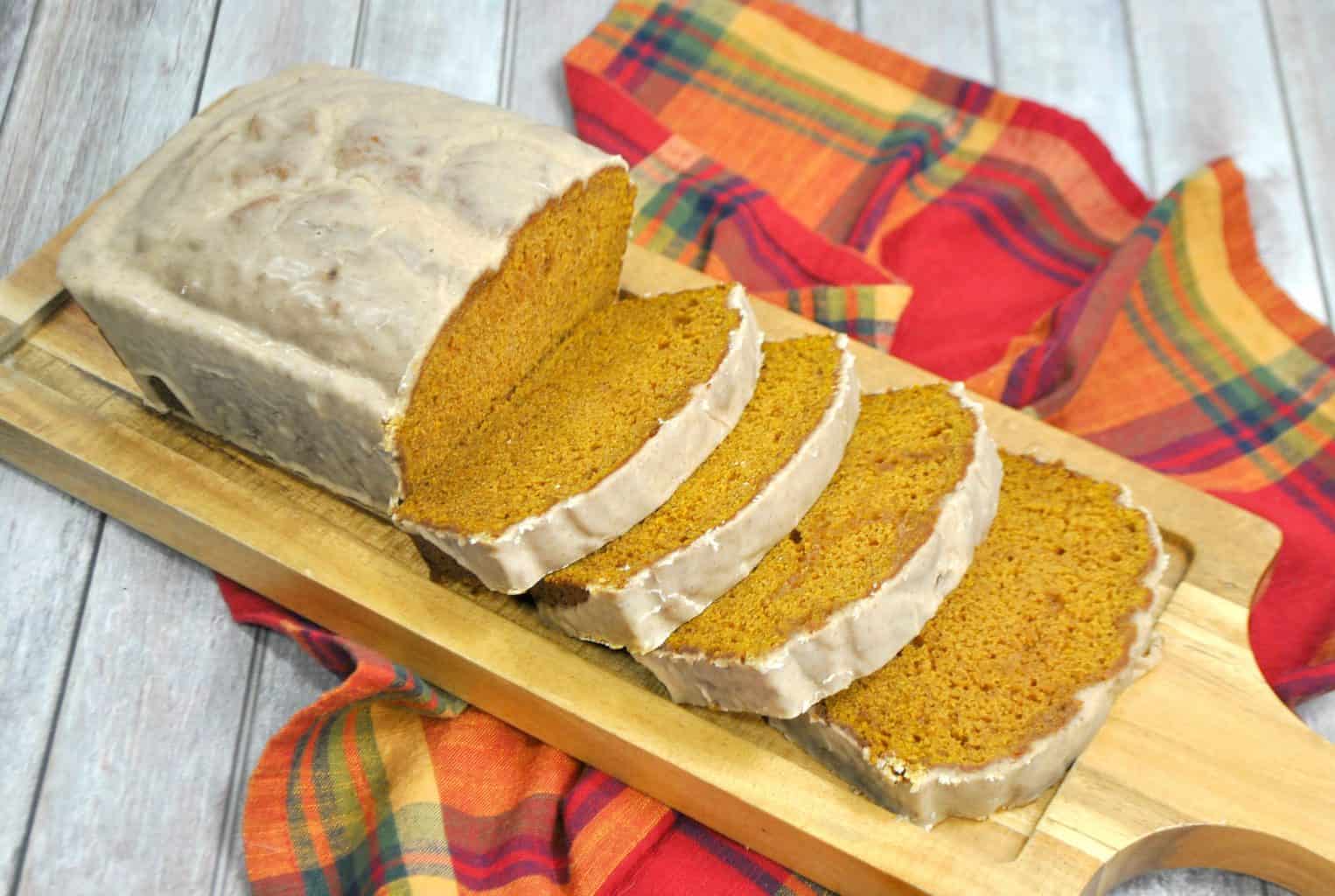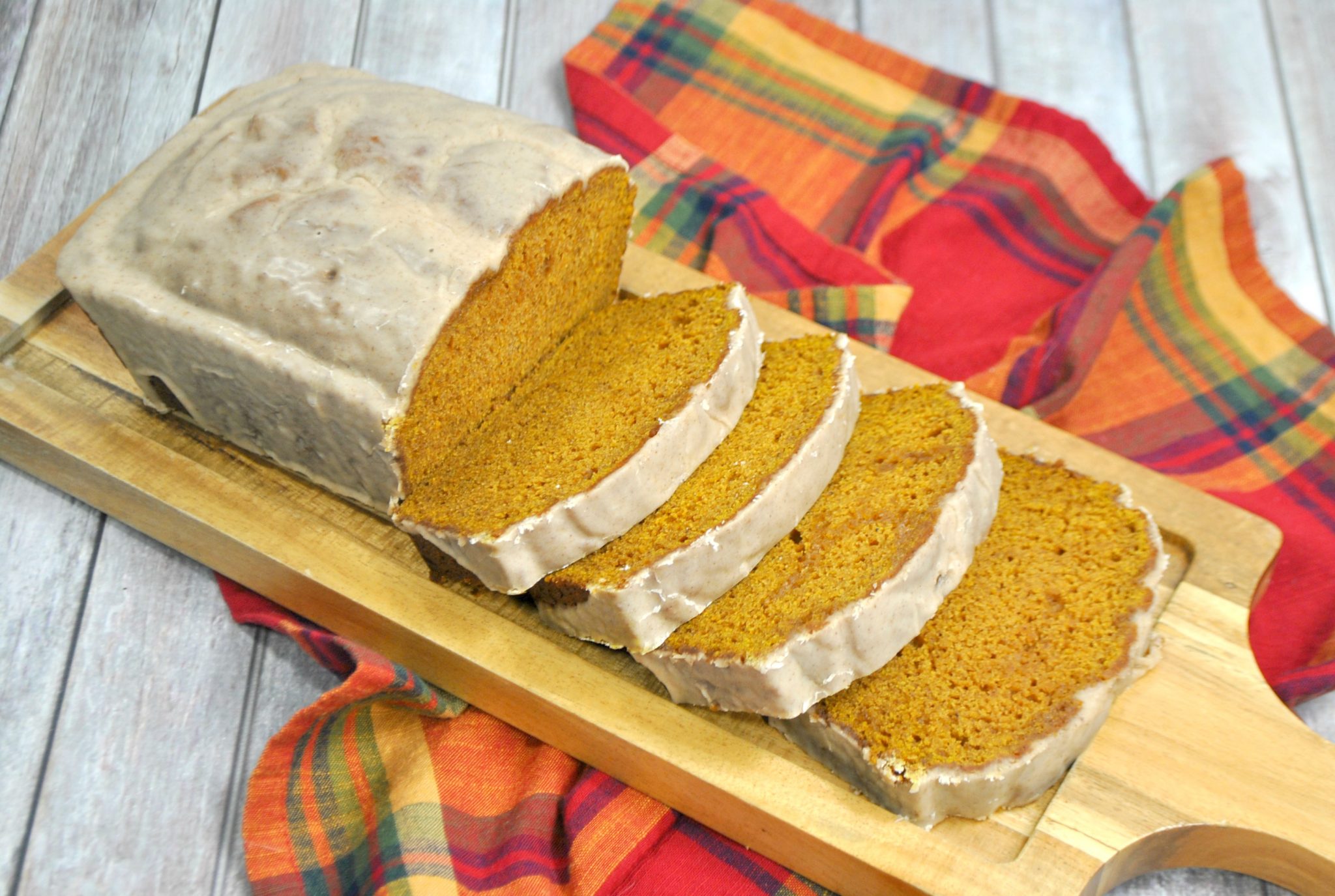 Is It Possible To Freeze Pumpkin Bread Batter?
Yes, it is possible to freeze pumpkin bread batter. I used to think it couldn't be done, but I have learned otherwise. You have a couple of options to choose from. Either put the batter in muffin papers and then when you are ready to bake, you make some pumpkin muffins instead of the loaf of bread. If you choose this method, you will need to flash freeze the filled muffin cups in a muffin pan for at least 2 hours. After that, you can take the muffin cups out of the tin and put them in a freezer bag.
The second option is to put all the batter in an airtight container or freezer bag. If you choose to put it in the freezer bag, you can just cut the corner off and push it into the bread pan when you are ready to cook it. To defrost the frozen batter, place it in the fridge overnight, or put the bag or container in a bowl of cold water. Bake as you normally would, and you will have delicious pumpkin bread.
Time to pin this delish Pumpkin Bread Recipe for later:

Pin this recipe now to remember it later
Pumpkin Bread with maple icing
This pumpkin bread recipe is an easy pumpkin bread that's great for sharing...if you can stop yourself from eating the entire loaf yourself!
Ingredients
1/2

C

unsalted sweet cream butter

,

softened

1

C

light brown sugar

,

packed

1 1/2

tsp

ground cinnamon
Want to save this recipe? Enter your email below and we'll send the recipe straight to your inbox!
NOTE: By saving this recipe, you agree to join our weekly recipes newsletter.
Instructions
Preheat oven to 350 degrees and spray a baking loaf pan with cookie spray and set aside

Combine all the bread ingredients into a standing mixer until combined

Pour batter into the loaf pan and bake in the oven for 55-65 minutes or until a tooth pick comes clean out of the center

Allow the loaf to cool for 30 minutes before removing from the pan and placing onto a wire rack. Make sure the wire rack is sitting over a larger cookie sheet

In a large mixing bowl, mix together the powdered sugar, maple syrup, cinnamon, and milk until combined

Pour the glaze onto the bread and allow it to drip onto the cookie sheet

Allow the glaze to set for an hour before enjoying!
Follow me on Pinterest for daily delicious recipes!
Even More Tasty Fall Desserts
Pecan Pie Fudge – Rich and creamy and decadent, I've always thought that delicious fudge was difficult to make.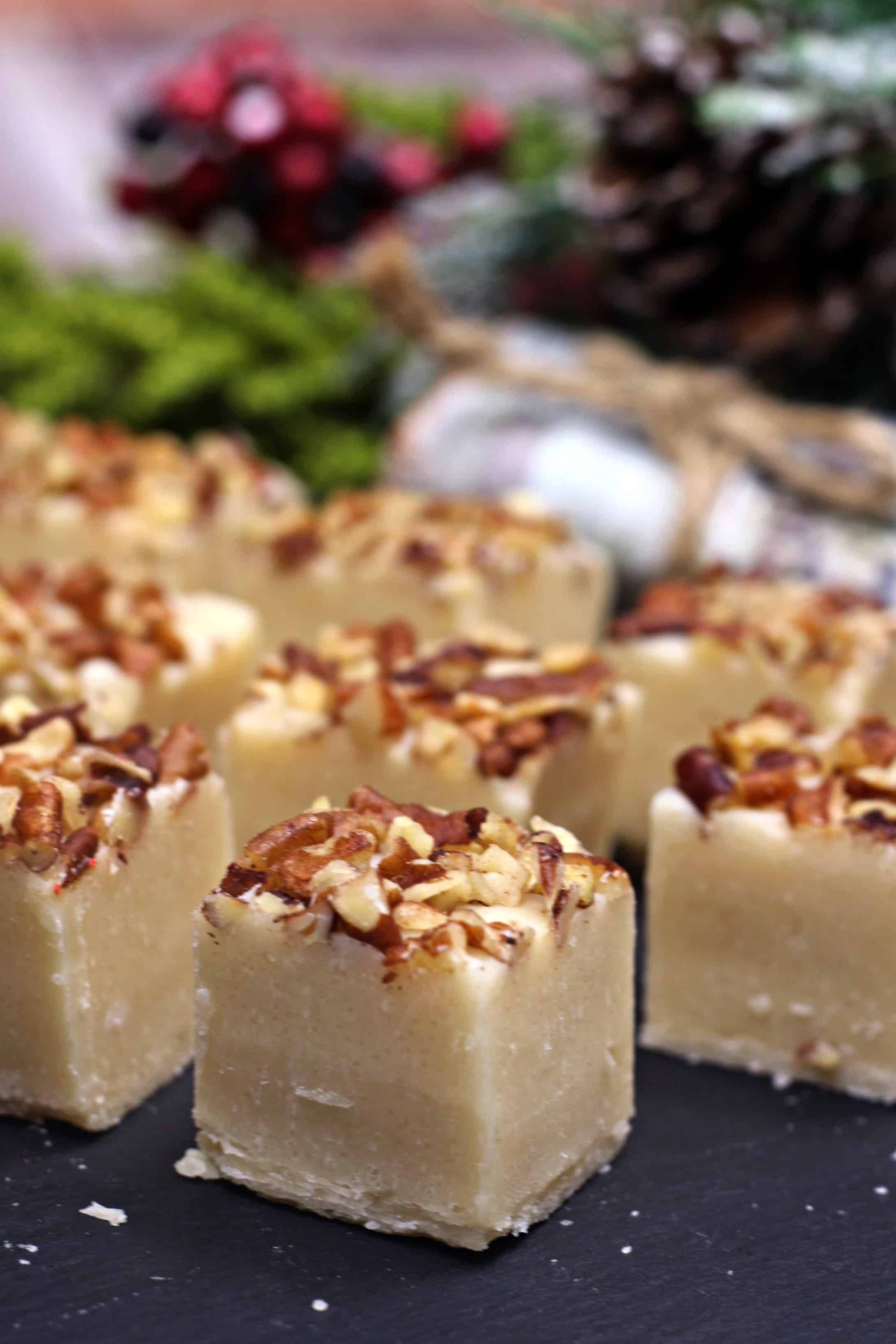 Caramel Latte Cupcakes – These pumpkin caramel latte cupcakes combine two of fall's most popular flavors and taste phenomenal.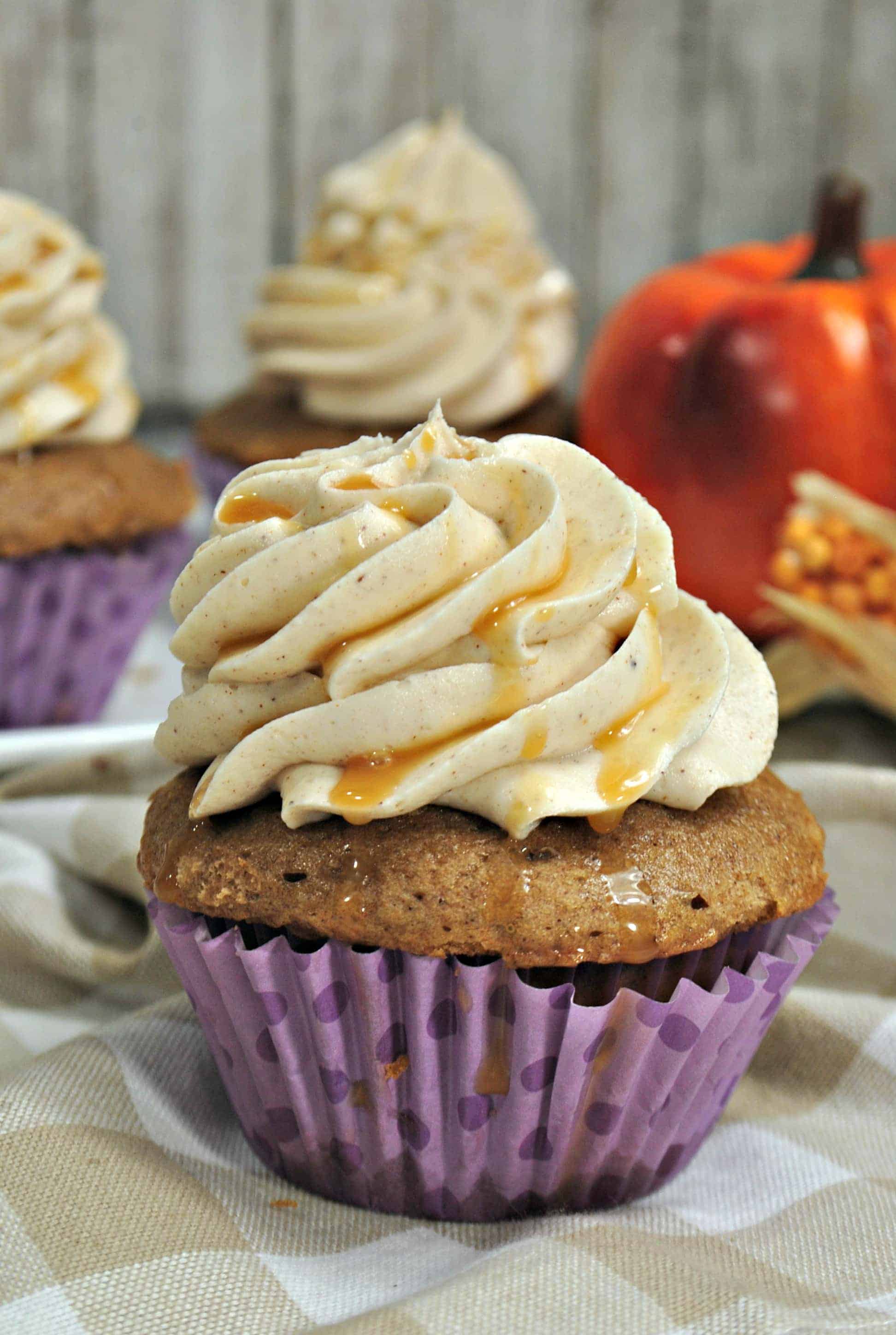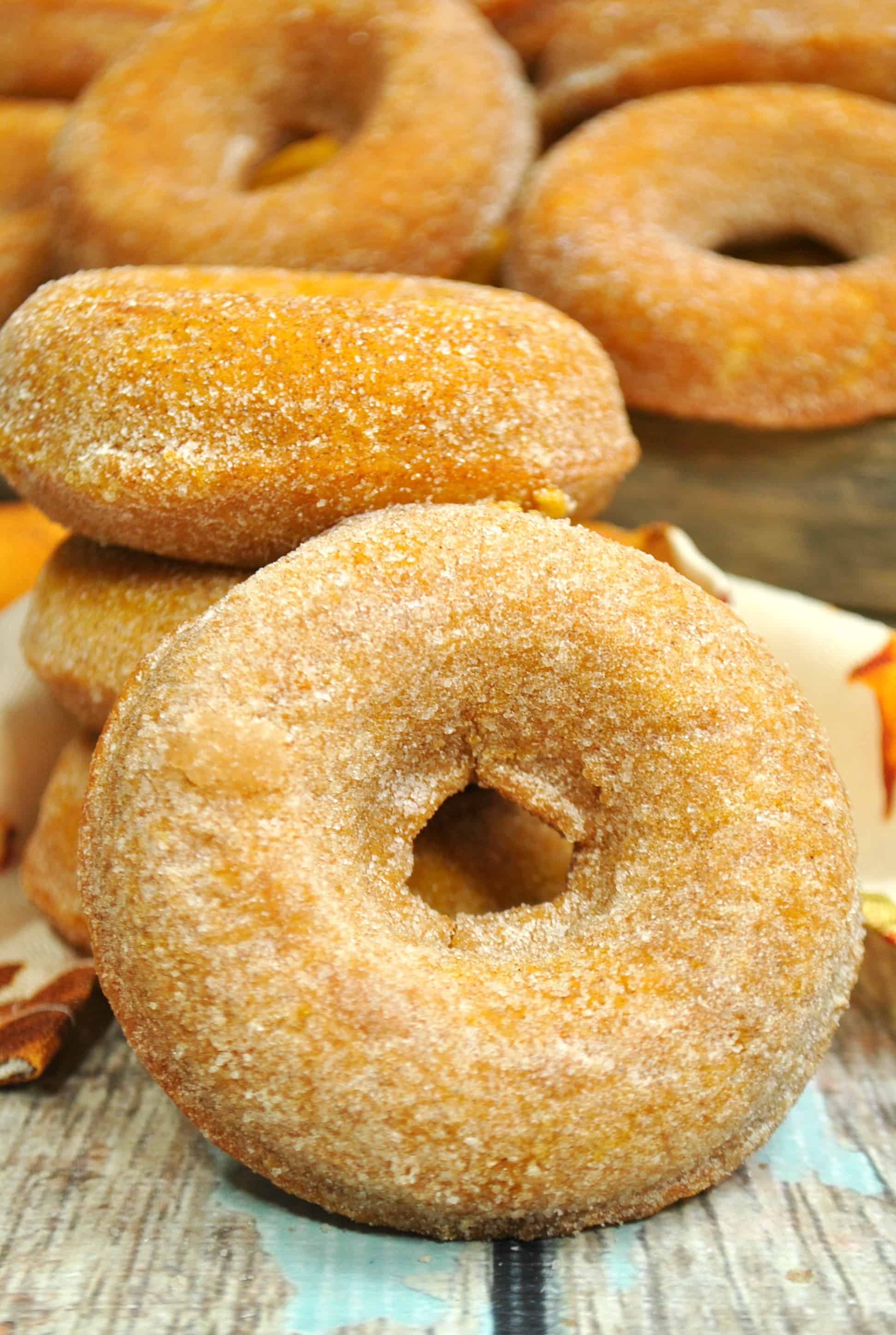 Get new recipes weekly plus our FREE ebook!