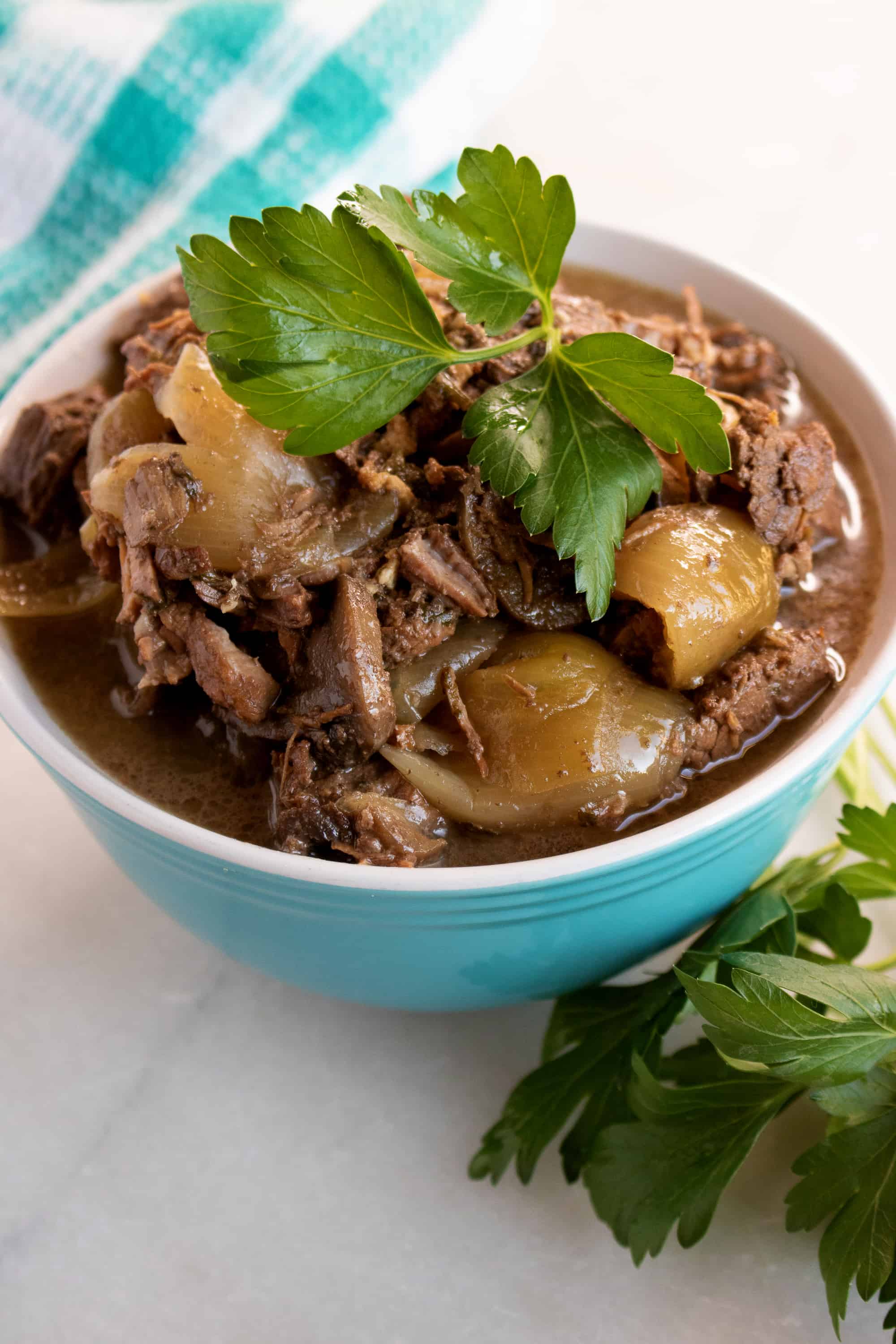 Looking for an amazing Slow Cooker Beef Bourguignon Recipe? If you crave the rich taste of Beef Bourguignon, then this is the recipe you need. Made in the slow cooker, this recipe is easy to make.
With so many slow cooker meals out there, you need something different on your menu like this Slow Cooker Beef Bourguignon. This is a slow cooker beef stew recipe that I call a plan-ahead recipe as it does require a few extra steps beyond dumping everything in the slow cooker in the morning. So you just can't wake up and decide this is what's for dinner but rather plan ahead the evening before.
Besides, the overnight prep for this Slow Cooker Beef Bourguignon is super simple – just mix together a few ingredients, dump it over the beef, and marinate overnight. Altogether it takes just a few minutes but it makes an incredible difference in the flavor of the meal.
Scroll to bottom for printable recipe card.
What is Beef Bourguignon
Beef Bourguignon is also called beef burgundy and is a beef stew typically cooked with red wine. Because it is marinated overnight, this beef has a very deep and pronounced flavor. This Slow Cooker Beef Bourguignon is going to quickly become a favorite because of the flavor from marinating the meat overnight. There is nothing quite like the taste and if you make enough for leftovers, it will totally be an amazing lunch the next day that you won't even have to think twice. The mixture of meat, mushroom, bacon, onion, and garlic is tantalizing and will make you want more than one bowl!
Tips for Cooking Beef in Slow Cooker
Cooking beef can be tricky for some people. That is why I love cooking beef in the slow cooker. It makes the beef so tender, especially in this beef bourguignon recipe. Here are my tips for cooking beef in the slow cooker.
Room Temperature Meat– It is best to start with room temperature beef. When the beef is room temperature, it is more tender and flexible. It will make it easier to get the rich caramelized flavor in the next step.
Brown the meat– While beef will cook through in the slow cooker without browning the meat, doing this simple step will add so much flavor and taste to your beef. It normally only takes a few minutes and it is worth it.
Preheat the slow cooker– Most people just throw beef right in the cooker, but it can take 20 minutes for the slow cooker to warm up. While you are browning the meat, turn it on and give ti a head start.
Deglaze the Pan– When you deglaze the pan after browning the meat, add that to the slow cooker. Don't give up that extra flavor.
What to Serve with Slow Cooker Beef Bourguignon
When making this recipe, you might wonder what to serve with it. Some of the things I like to have with it:
If you are looking for dessert ideas if you are making this recipe for guests consider: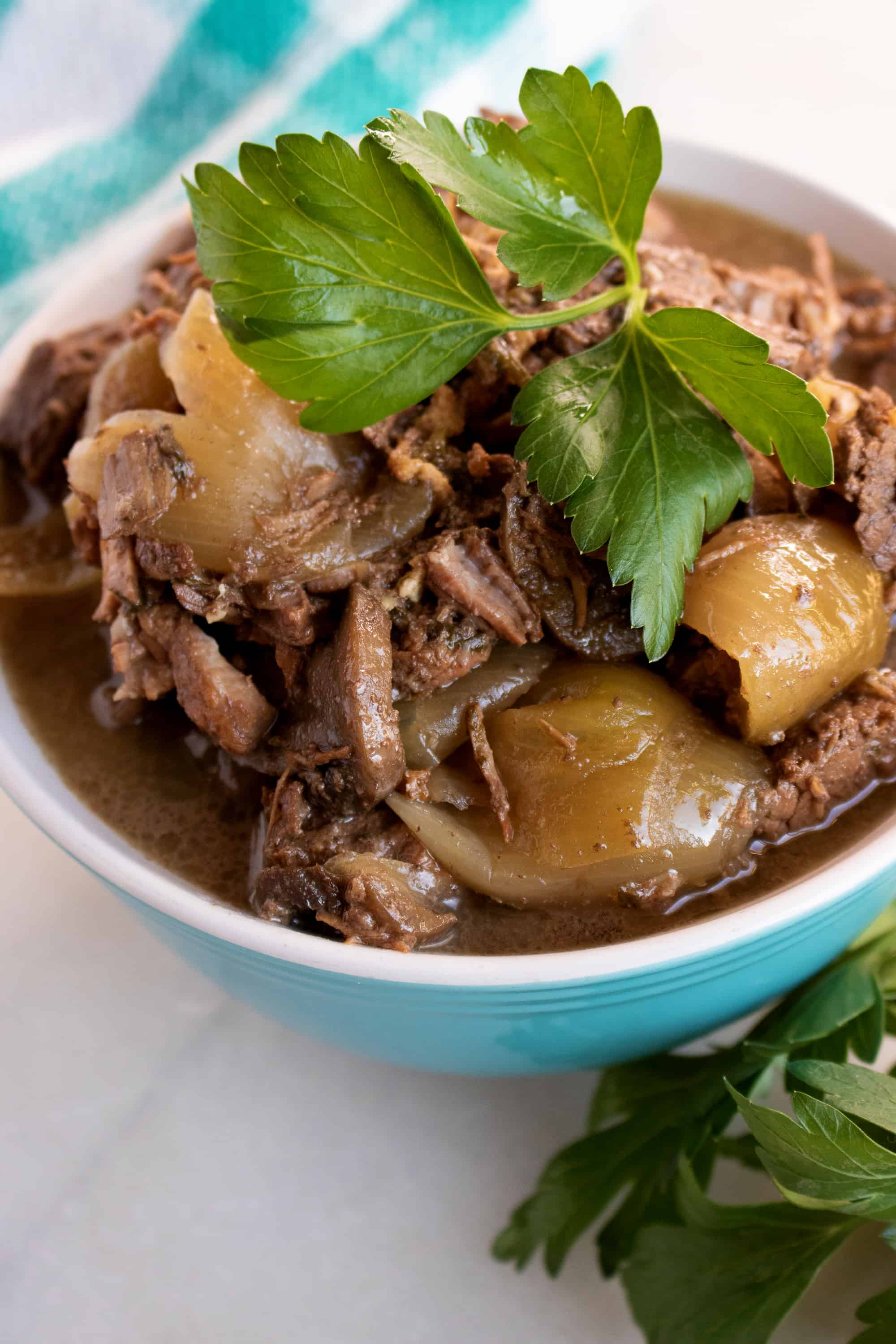 Can You Freeze Slow Cooker Stew?
If you are a fan of freezer cooking or just make more Beef Bourguignon than you can eat before it goes bad, you can take the leftover and freeze them. Make sure to freeze it in a freezer bag or another airtight container. It will remain fresh in the freezer for 3 months. When you are ready to reheat, thaw the stew in the refrigerator until you are ready to heat it. You can reheat this recipe in the oven, the microwave or even in the slow cooker again.
Is this the Boeuf Bourguignon Julia Child Made?
While this is not the exact Boeuf Bourguignon Julia Child Made, this is a similar recipe. I love this recipe and I find that I enjoy the flavor and technique of this recipe. It has become my favorite slow cooker beef bourguignon recipe.
Have you ever made Slow Cooker Beef Bourguignon before?
Ingredients in Slow Cooker Beef Bourguignon
beef stew meat
red wine (a dry wine is ideal)
olive oil
onion
oregano
parsley
bay leaf
pepper
bacon
yellow onions
mushrooms
garlic cloves
salt
How To Make Slow Cooker Beef Bourguignon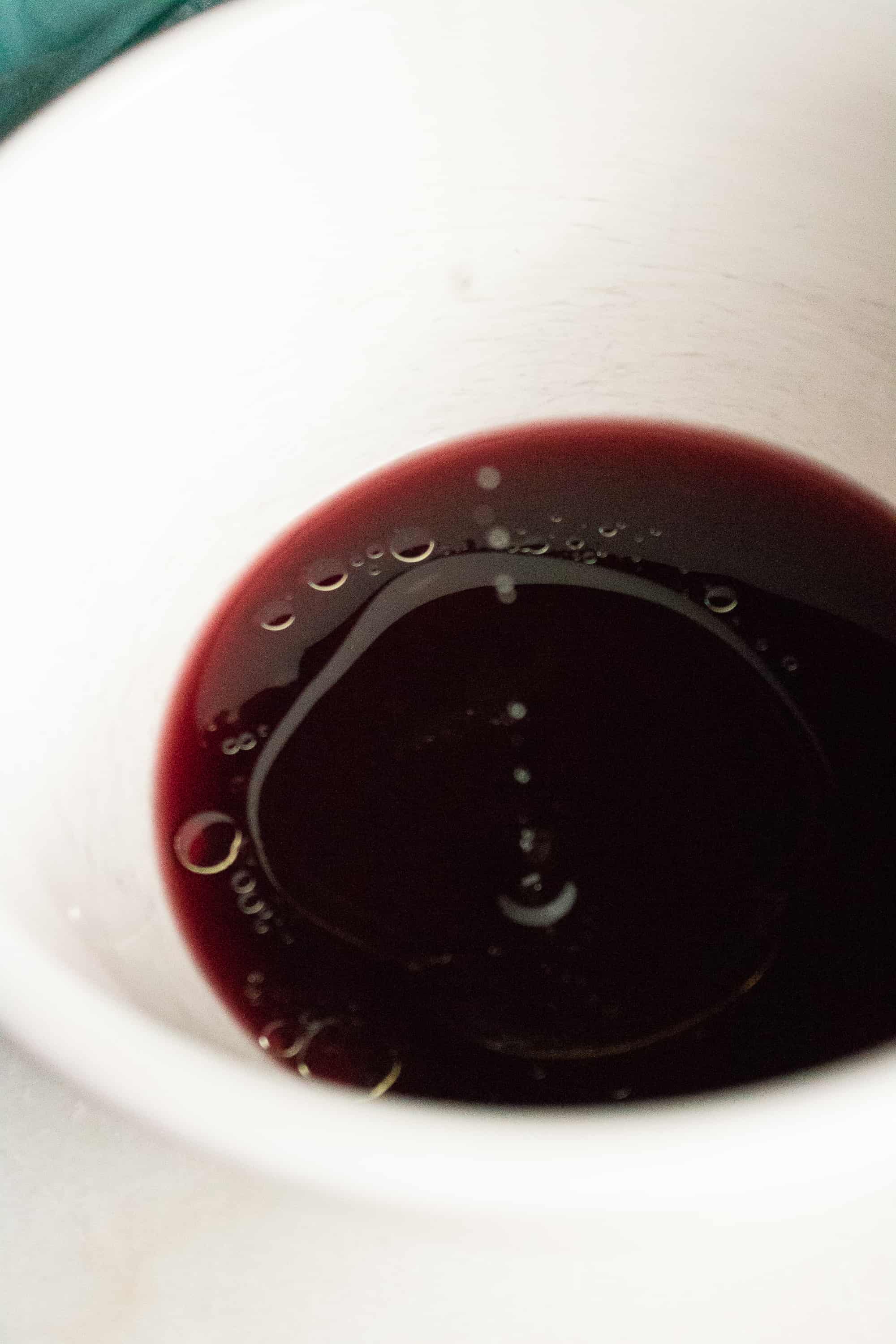 Step 1. Prepare the overnight marinade in a large bowl, starting with the red wine.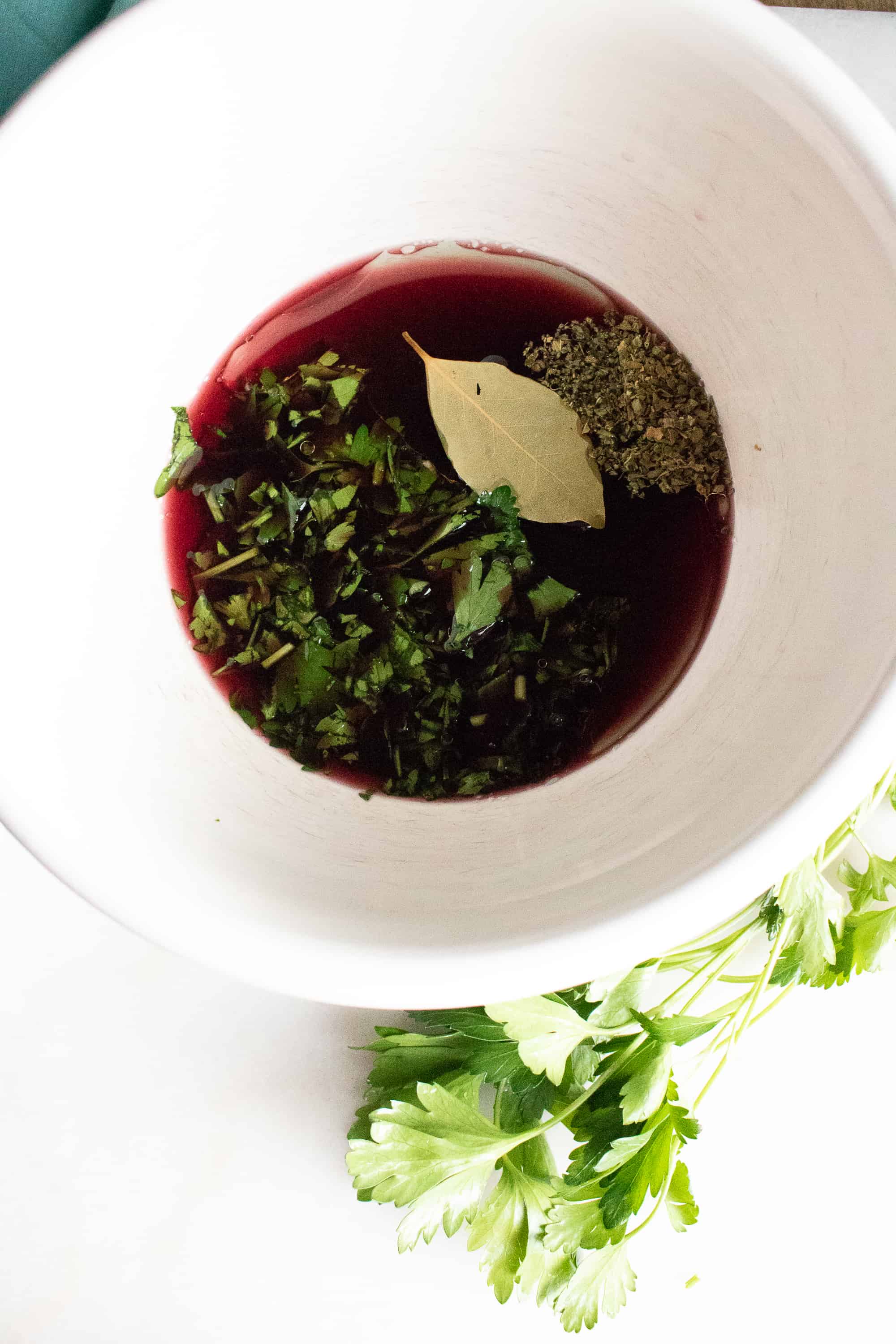 Step 2. Add in olive oil, oregano, and all other seasonings, along with 1 inch beef cubes.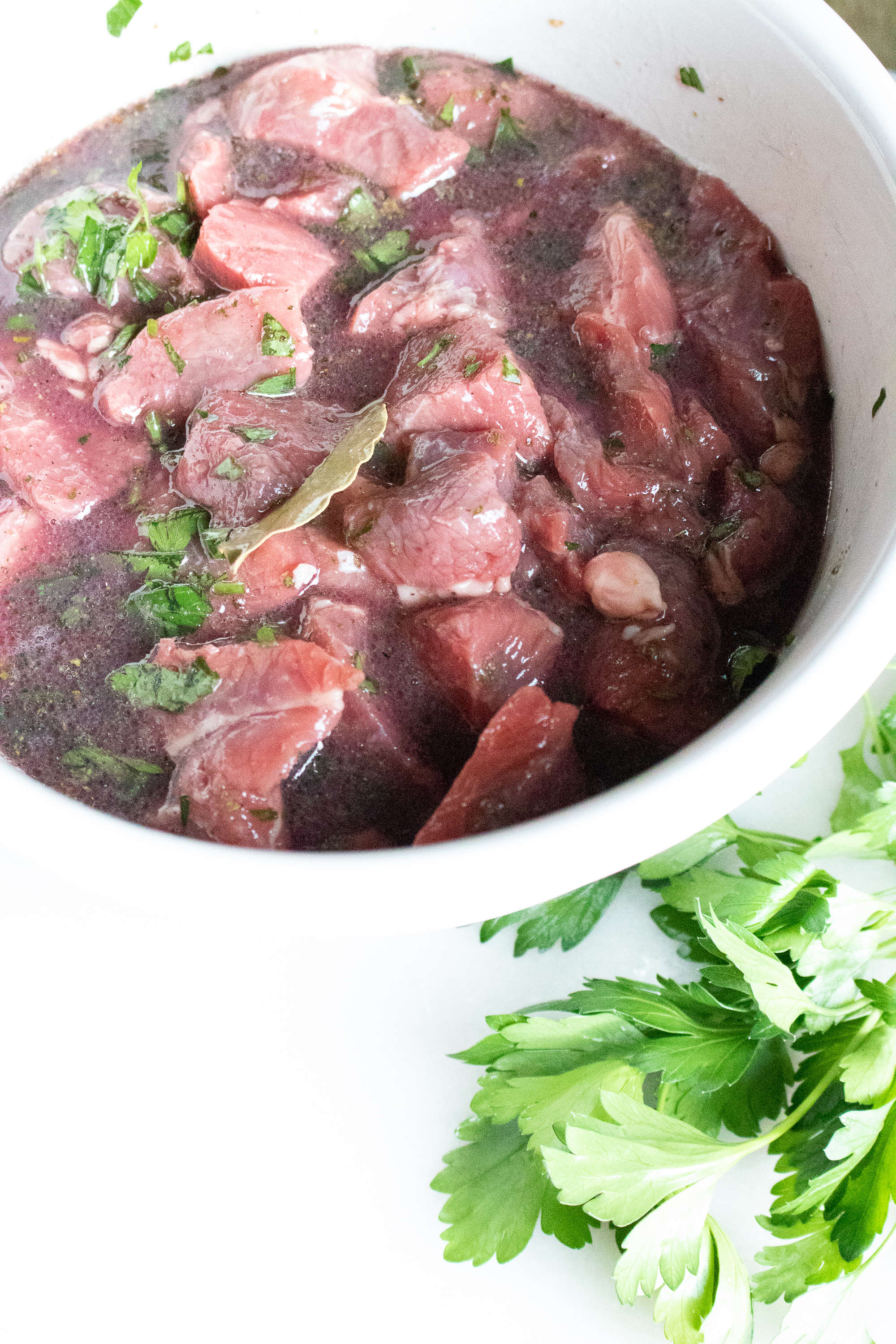 Step 3. In the morning, cook the bacon in a pan. Strain the beef from the marinade but keep the marinade to the side. Brown the meat in the same pan you cooked the bacon in.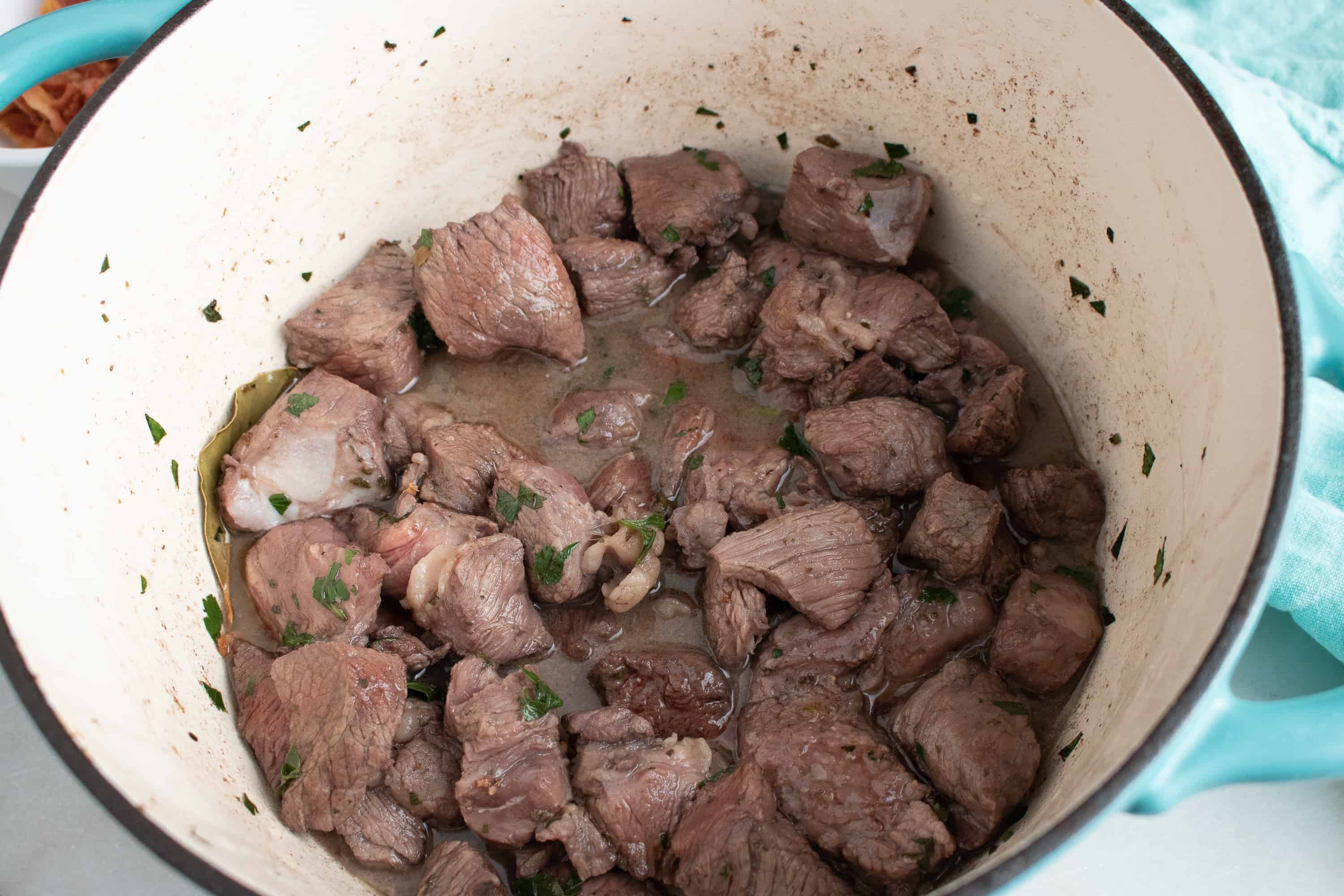 Step 4. Chop mushrooms and onions into equal-sized pieces.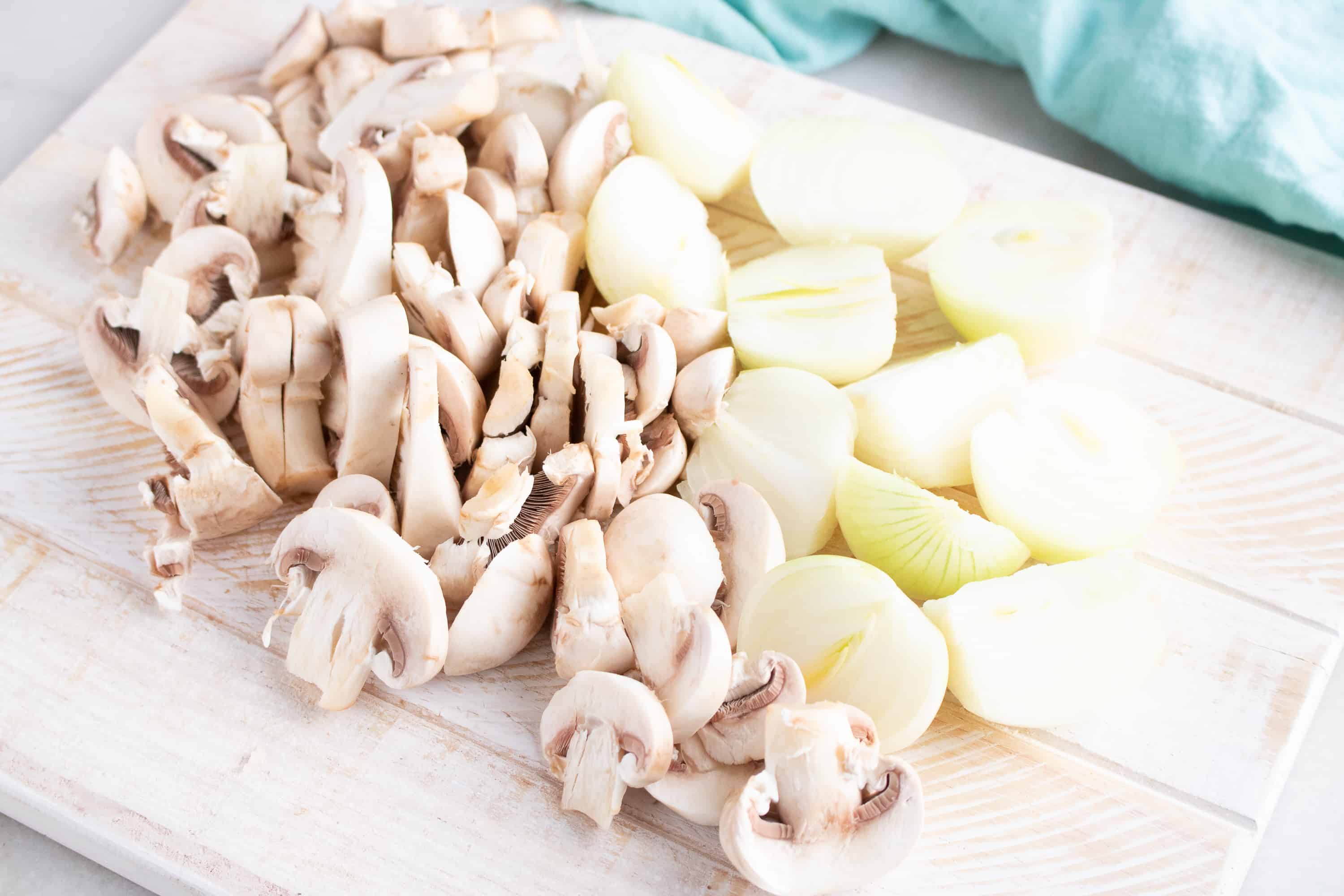 Step 5. Add all ingredients to slow cooker. Pour marinade over the top. Cook for 8 hours then enjoy this Slow Cooker Beef Bourguignon hot.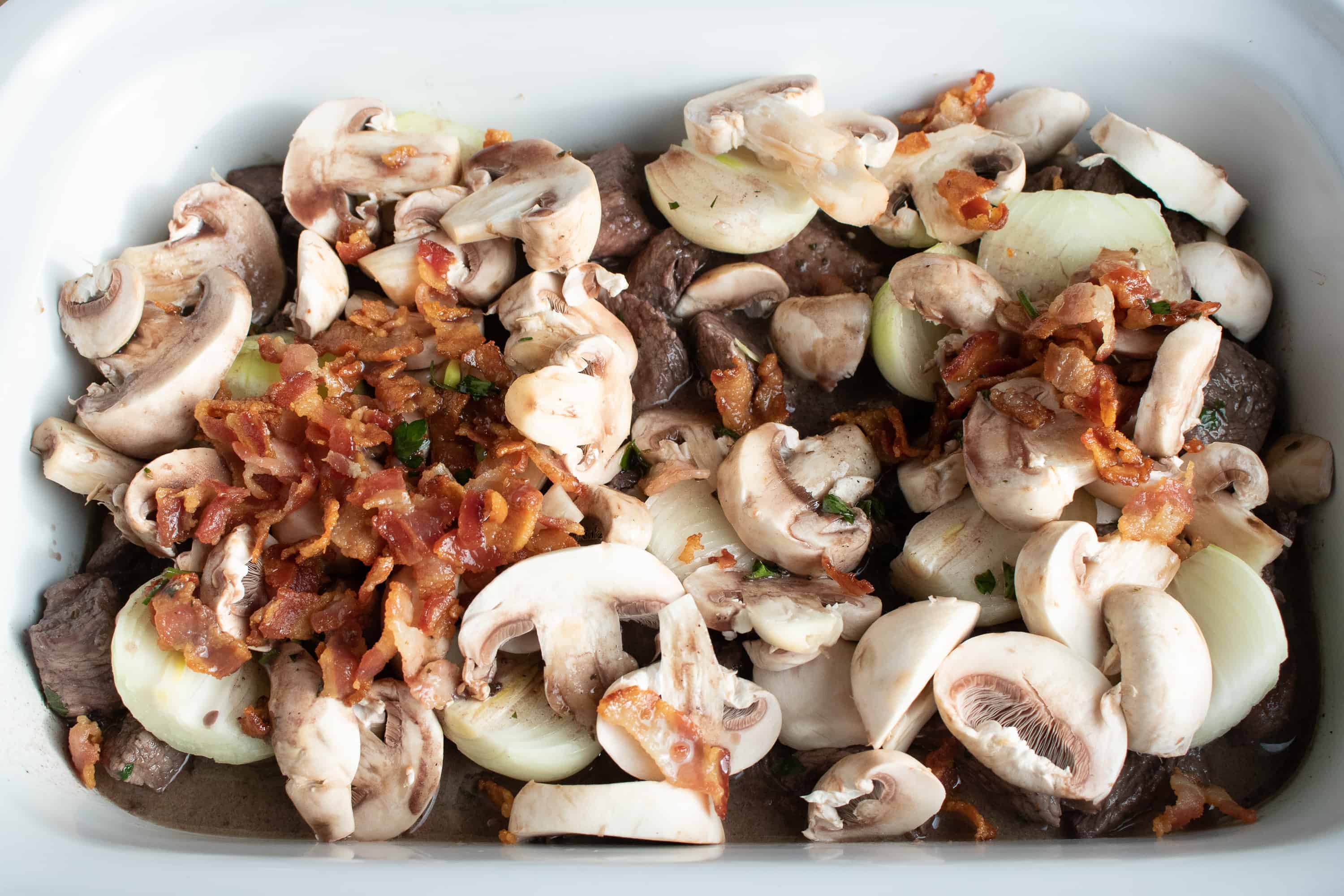 Enjoy!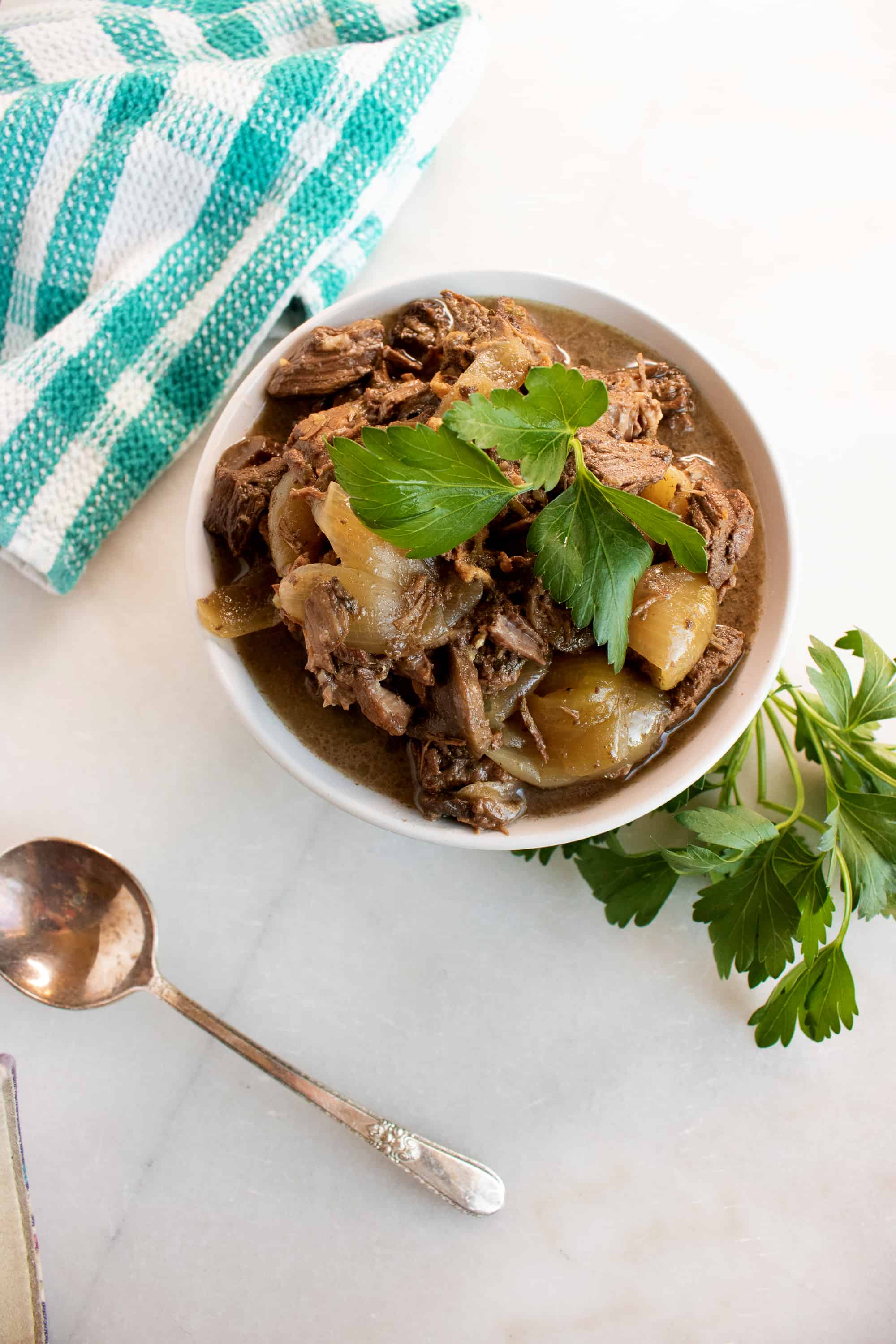 Now, remember to save this recipe on Pinterest for later 🙂

Pin this recipe now to remember it later
Slow Cooker Beef Bourguignon Recipe
Looking for an amazing Slow Cooker Beef Bourguignon Recipe? If you crave the rich taste of Beef Bourguignon, then this is the recipe you need.
Ingredients
1 ½ to 2

pounds

beef stew meat

,

cut into 1-inch cubes

1

cup

red wine

,

a dry wine is ideal

2

tablespoons

chopped fresh parsley

6

small yellow onions

,

sliced in half

8

ounces

sliced mushrooms
Want to save this recipe? Enter your email below and we'll send the recipe straight to your inbox!
NOTE: By saving this recipe, you agree to join our weekly recipes newsletter.
Instructions
Combine first 8 ingredients and stir to cover meat. Cover and marinate in refrigerator overnight.

In the morning, drain the marinade from the meat, but reserve.

Saute bacon in a skillet over medium heat. Remove bacon and then brown the stew meat in the bacon fat.

When just browned, remove from the skillet and transfer into slow cooker. Add in the onions, mushrooms, garlic and bacon. Pour marinade over the meat and vegetables.

Cook in the slow cooker on low temperature for 8 hours.
Follow me on Pinterest for daily delicious recipes!
Make sure you check our favorites recipes below:
Best Chicken Marsala Recipe for Slow Cooker – Delicious meal to serve to guests or any night you want to treat yourself.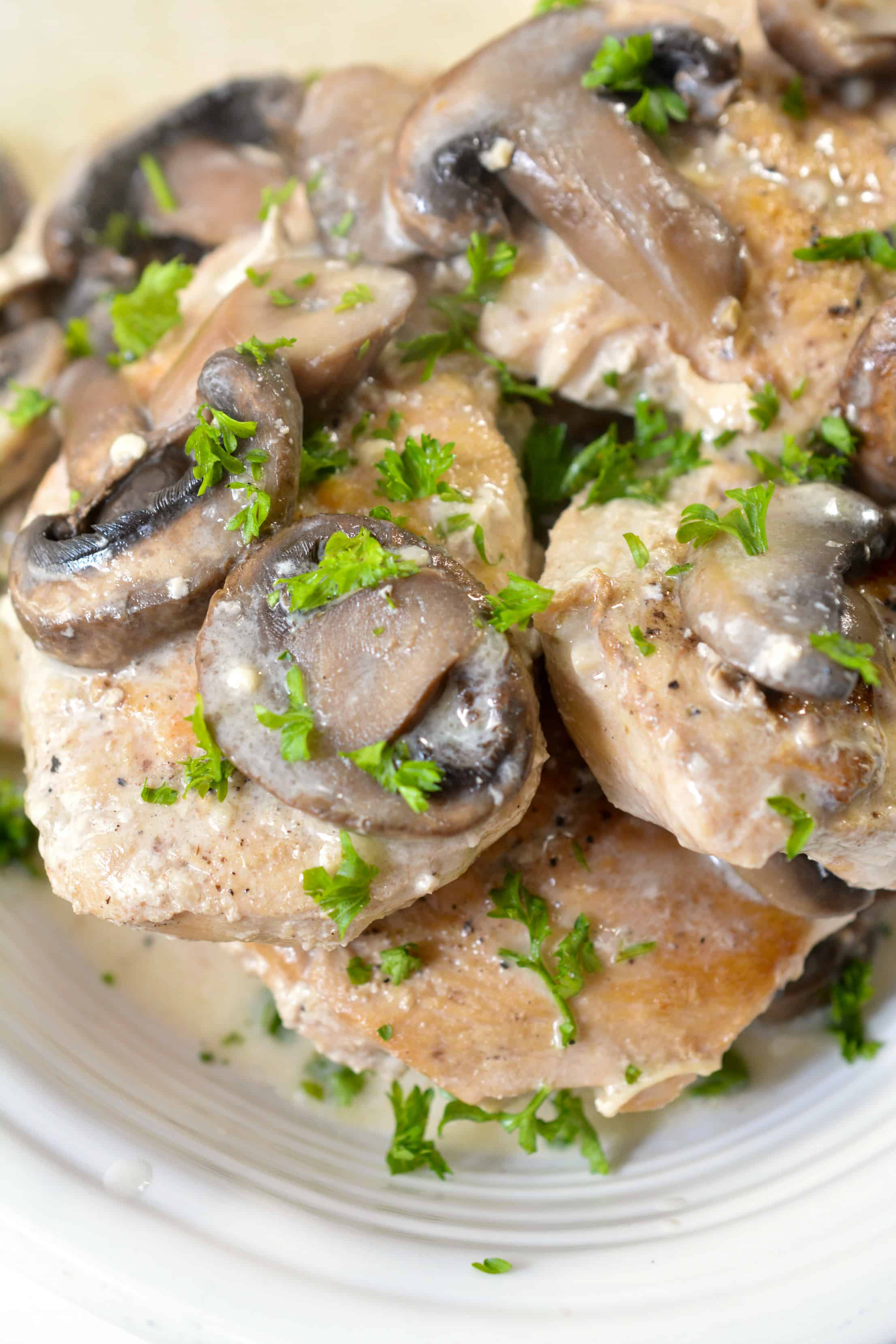 Stuffed Pepper Soup in the Slow Cooker – One of my favorite budget slow cooker meals, Make some tonight or freeze some for later.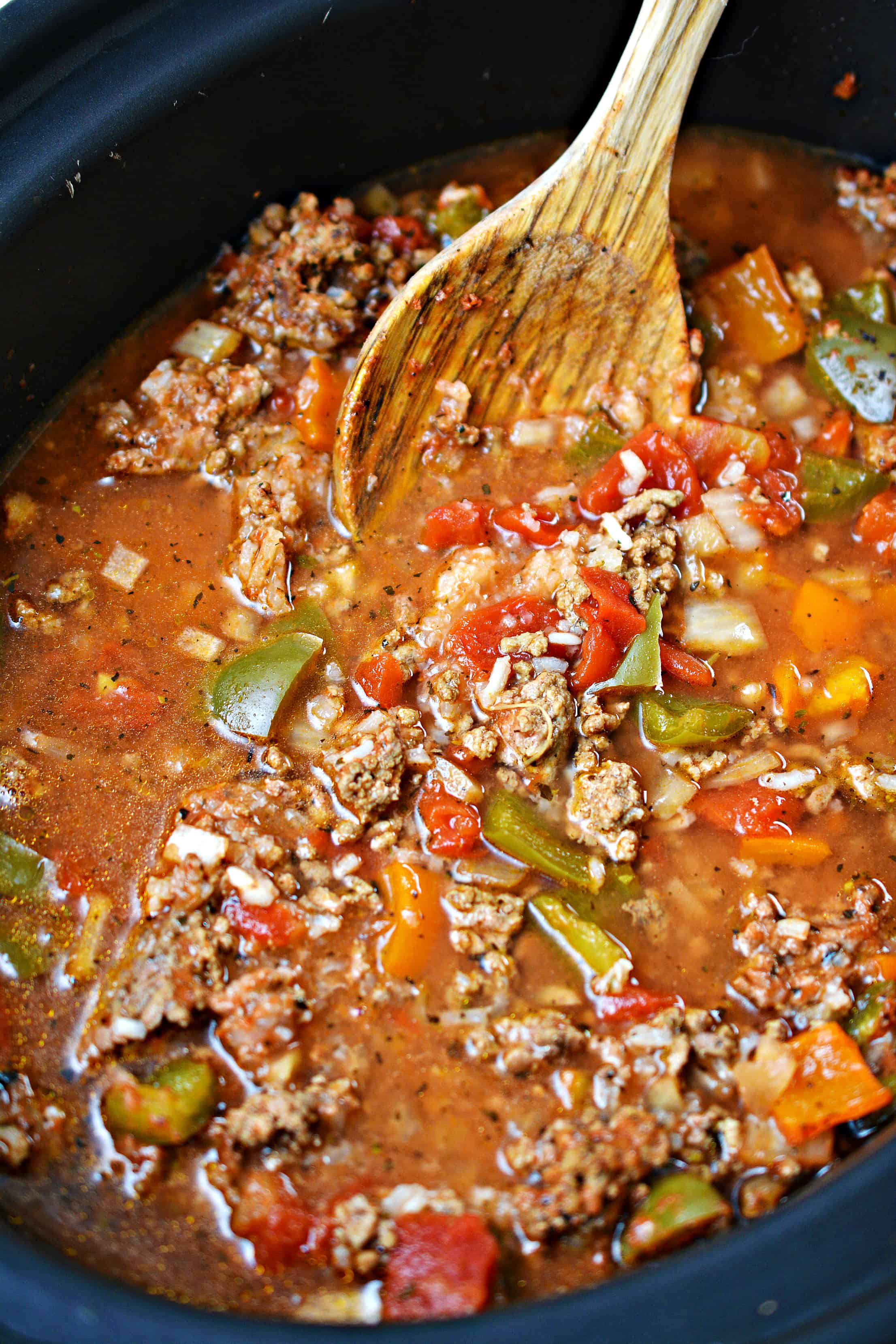 Crock Pot Chicken and Dumplings – traditional chicken and dumplings, you'll love this easy crockpot chicken recipe!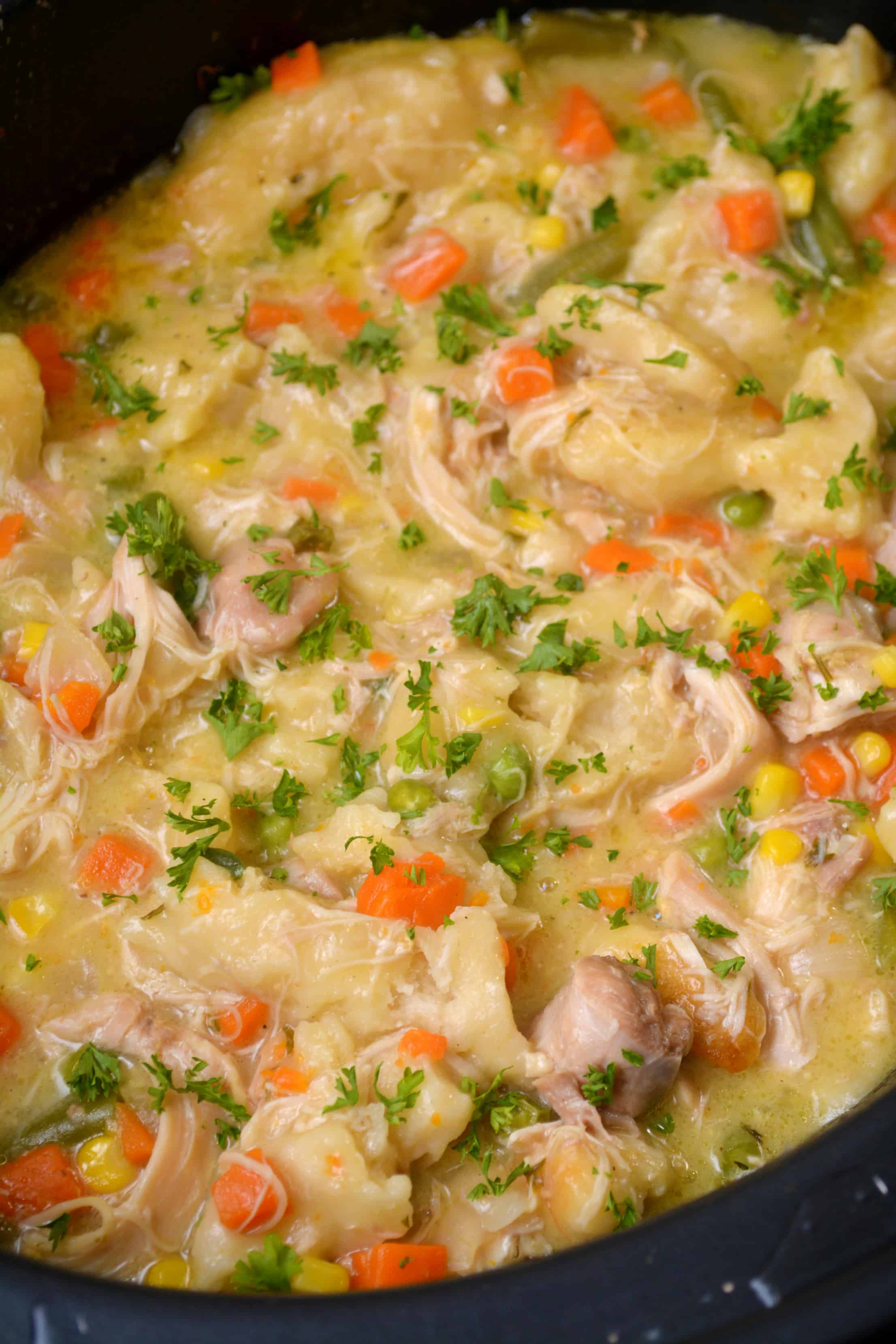 Instant Pot Detox Fat Flush Soup – This soup is not only tasty it is a great soup cleanse.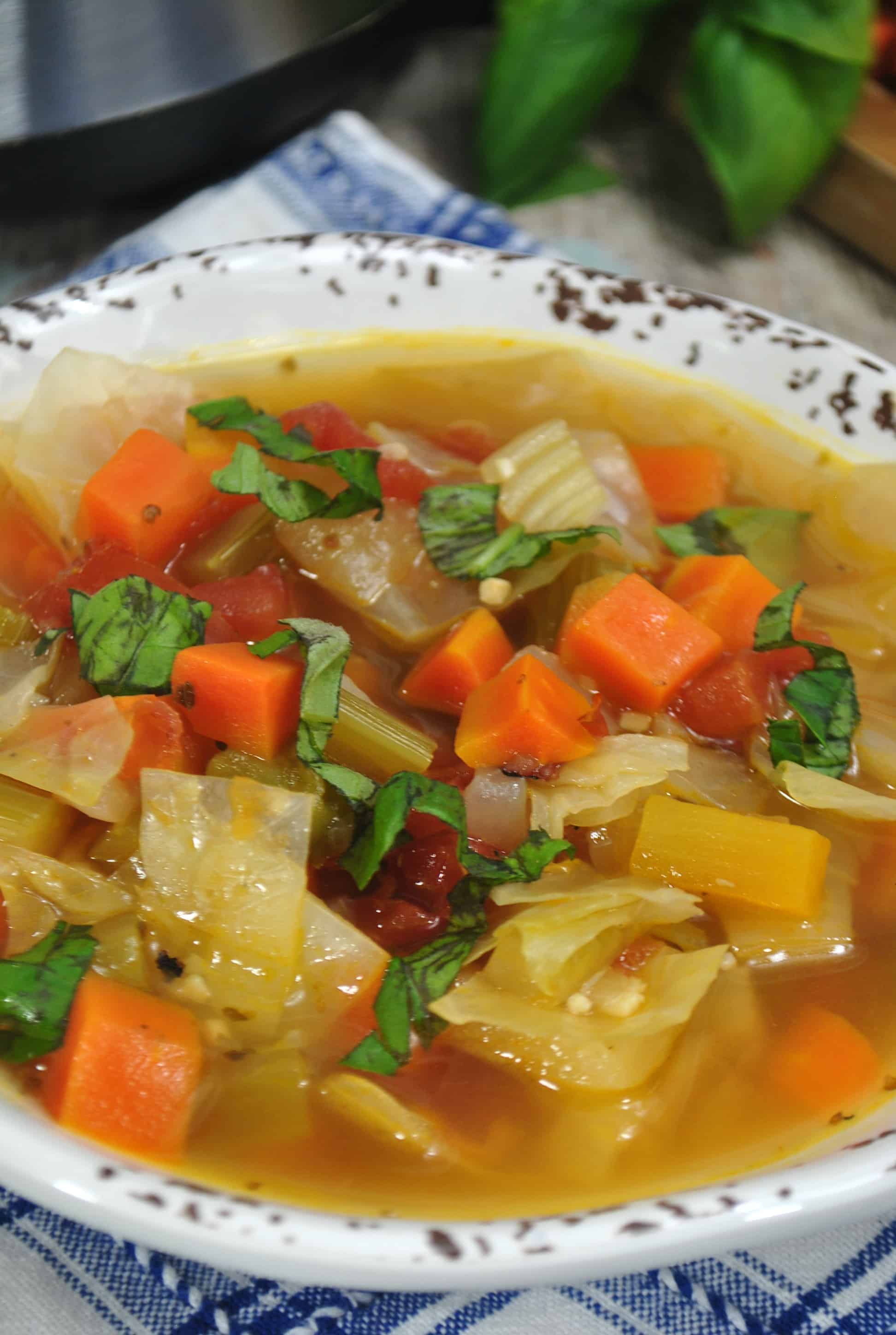 Get new recipes weekly plus our FREE ebook!