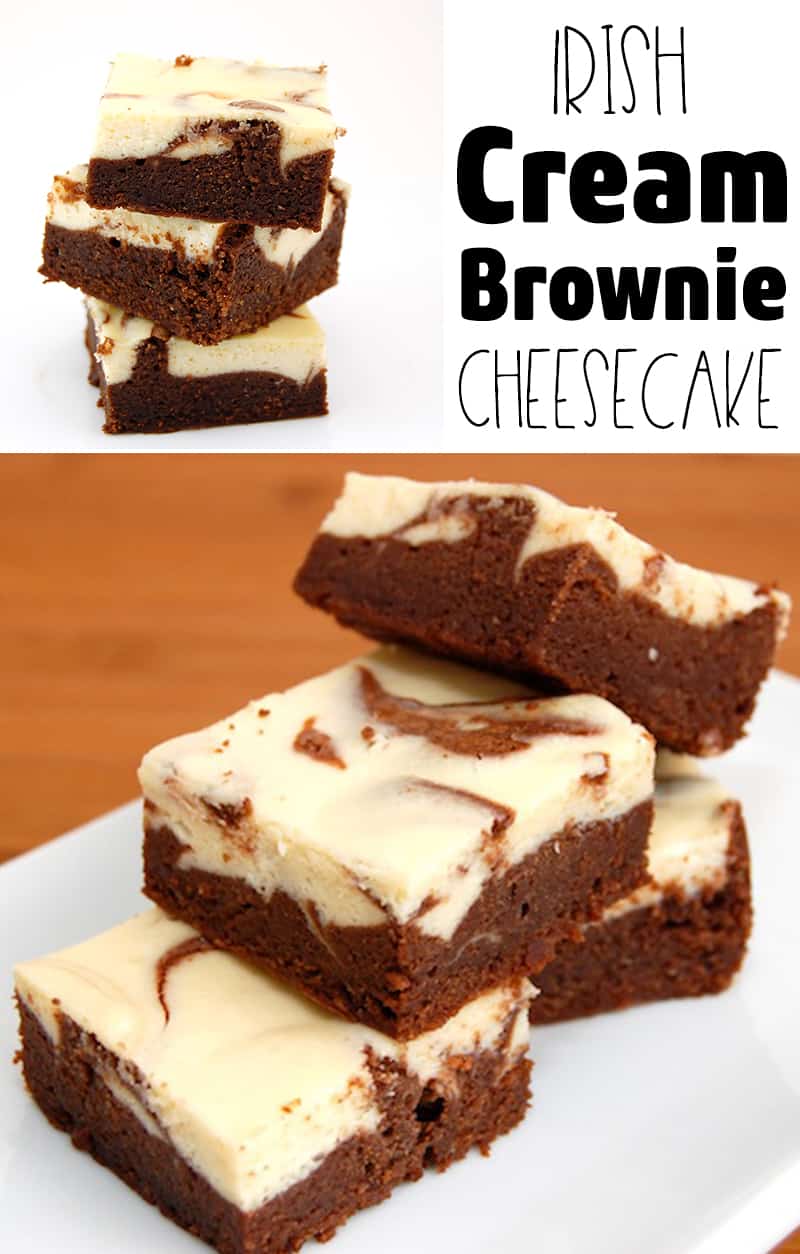 You have finally found the best Brownie Cheesecake Recipe ever!
It's the perfect dessert to indulge on, and these Irish cream brownies will bring a smile to your face. Several years ago, I was lucky enough to go to a dinner party, and they served to use Bailey's brownies. I didn't know the host enough to ask for the recipe, so I was on a serious mission to replicate these mouth-watering marble brownies. I'll admit it took a few attempts because I had to figure out exactly how much of everything I needed.
Once I got these marble cheesecake brownies right, I haven't looked back. Whenever we are going to a dinner party with friends I almost always bring them with me.
Everyone gobbles up every crumb in no time flat!
Scroll to bottom for printable recipe card.
Irish Cream Brownie Cheesecake Recipe
Don't get me wrong; I love the flavor and texture of some traditional good old-fashioned brownies. They are one of my favorites! However, I love the flavor of Bailey's Irish Cream. It's so smooth, creamy, and not surprisingly goes terrific with chocolate. Seriously, if you are going to a party, make a batch of these Bailey's brownies, and you will be shocked by how well they go over.

Brownie Cheesecake Recipe Ingredients
Other than Bailey's Irish Cream, I wouldn't be surprised if you have all the other ingredients at your house. And if you're lucky you already have the Irish Cream too. 🙂 Here is a peek at the ingredients needed:
Dark chocolate – The dark chocolate is where you get that rich, decadent chocolate flavor and keeps them from being too sweet.
Butter – Adding some butter makes these brownies a perfect texture.
Superfine sugar – I prefer fine sugar because it blends in better. You can use regular sugar if that's all you have, but you may notice it as you bite into this brownie cheesecake recipe.
All-purpose flour – Flour is a crucial ingredient for these tasty marble brownies.
Eggs – Whenever possible, try to allow them to sit at room temperature before baking with them.
Baileys Irish Cream – This is the star of the show for these Irish Cream brownies. Trust me!
Cream Cheese – You'll use the cream cheese for the cheesecake layer, and it's perfect.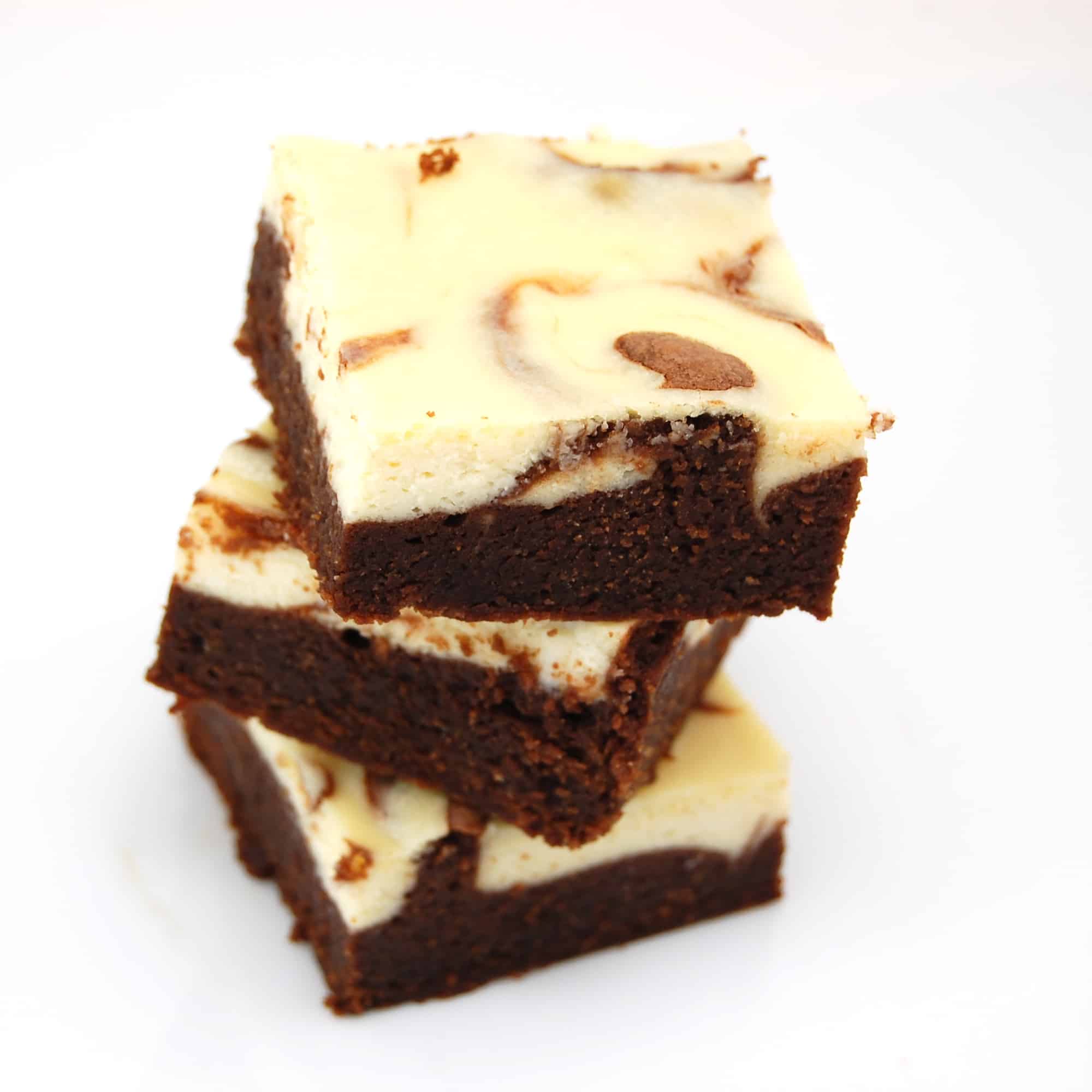 How To Make Cheesecake Brownies
These easy cheesecake brownies are practically effortless and make a huge impact with their yummy flavor. You'll "wow" your friends and family whenever you serve them. Take a peek at how easy they are to make:
First Step: Begin by preheating the oven to 325 degrees F. Use butter to grease the bottom and sides of an 8-inch baking dish. Add some parchment paper on the bottom of the pan and allow it to extend up the sides and slightly overhang on the ends. Butter the parchment paper.
NOTE: You'll want the overhang for when it's time to remove them from the pan.
Second Step: Melt the butter and chocolate together in a large heatproof bowl. Stir frequently and keep a close watch on it, so it doesn't seize up. Add in the sugar and continue stirring. Set aside for later.
Third Step: Slowly add the eggs into the chocolate mixture and beat until it's glossy. Pour in Bailey's Irish Cream and combine well. Add the flour and stir until combined.
NOTE: Don't overmix the batter once you add the flour. Just stir until there are no dry streaks of ingredients.
Fourth Step: Pour brownie batter into the bottom of the prepared baking pan and spread, so it's even.
Fifth Step: Prepare the cheesecake mixture by beating the cream cheese, sugar, egg, and Bailey's Irish Cream together. Use a medium bowl and mix until well combined and smooth. Put 8 dollops of cheesecake over the brownie mixture and swirl with a knife. It should have a marble look to it.
Sixth Step: Bake the marble cheesecake brownies for 35-40 minutes or until it's done. Insert a knife or toothpick in the center and pull it out to test doneness. It should be clean, or it needs a few more minutes.
Seventh Step: Allow the brownies to cool, then lift them out of the pan with the parchment paper. Cut, serve, and enjoy!

Brownie Cheesecake Variations
Feel free to make these easy cheesecake brownies how I have written the recipe. However, if you want to add some extra flavors, don't be afraid to do that either. Here are a few ideas to try:
Chocolate Chips – Add some mini chocolate chips to the cheesecake batter. It makes them even richer and adds some extra goodness.
Nuts – If you love to have walnuts or pecans in your brownies, feel free to put in 1/4 – 1/2 cup depending on your preference.
White Chocolate – I always enjoy a little bit of white chocolate, especially in these brownies.
Cocoa – Sprinkle a light dusting of cocoa on the finished brownies for some extra chocolate.
Can Kids Eat These Irish Cream Brownies?
It's your call if you want to feed them to kids or not. They have been baked, so some would say that the alcohol has been baked out, and others would disagree. I recommend only doing what you feel comfortable with.
How Do You Store These Marble Cheesecake Brownies?
You should allow the brownies to cool to room temperature. Then cover them with a lid, plastic wrap, or aluminum foil. Then put them in a storage container in the refrigerator.
Due to the cheesecake portion of the brownies, it's best to keep them refrigerated unless you are serving them. They should never sit out longer than a 2-hour time frame. Otherwise, they will start to spoil. They will last 5-7 days in the refrigerator! So, they are great for meal planning when you want a sweet treat.
Can You Freeze Cheesecake Brownies?
Yes, you can freeze this brownie cheesecake recipe. Wrap them up to make sure that they are airtight. Then freeze the brownies for up to 2 months. Whenever you are ready to serve, just place them in the fridge until they have thawed.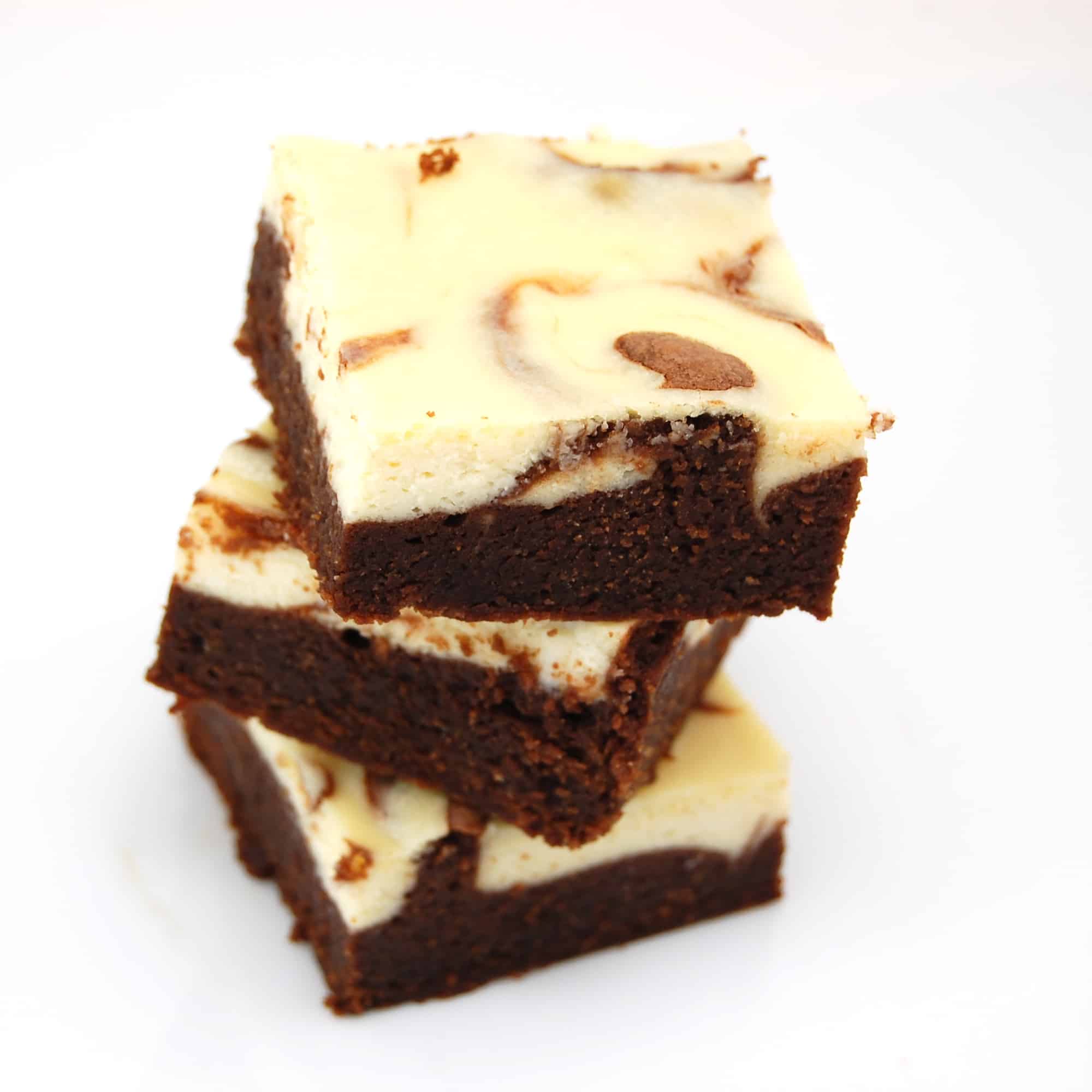 If you love these Irish Cream cheesecake brownies, you should try some of my other drool-worthy desserts like these:
Now, remember to save this recipe on Pinterest for later 🙂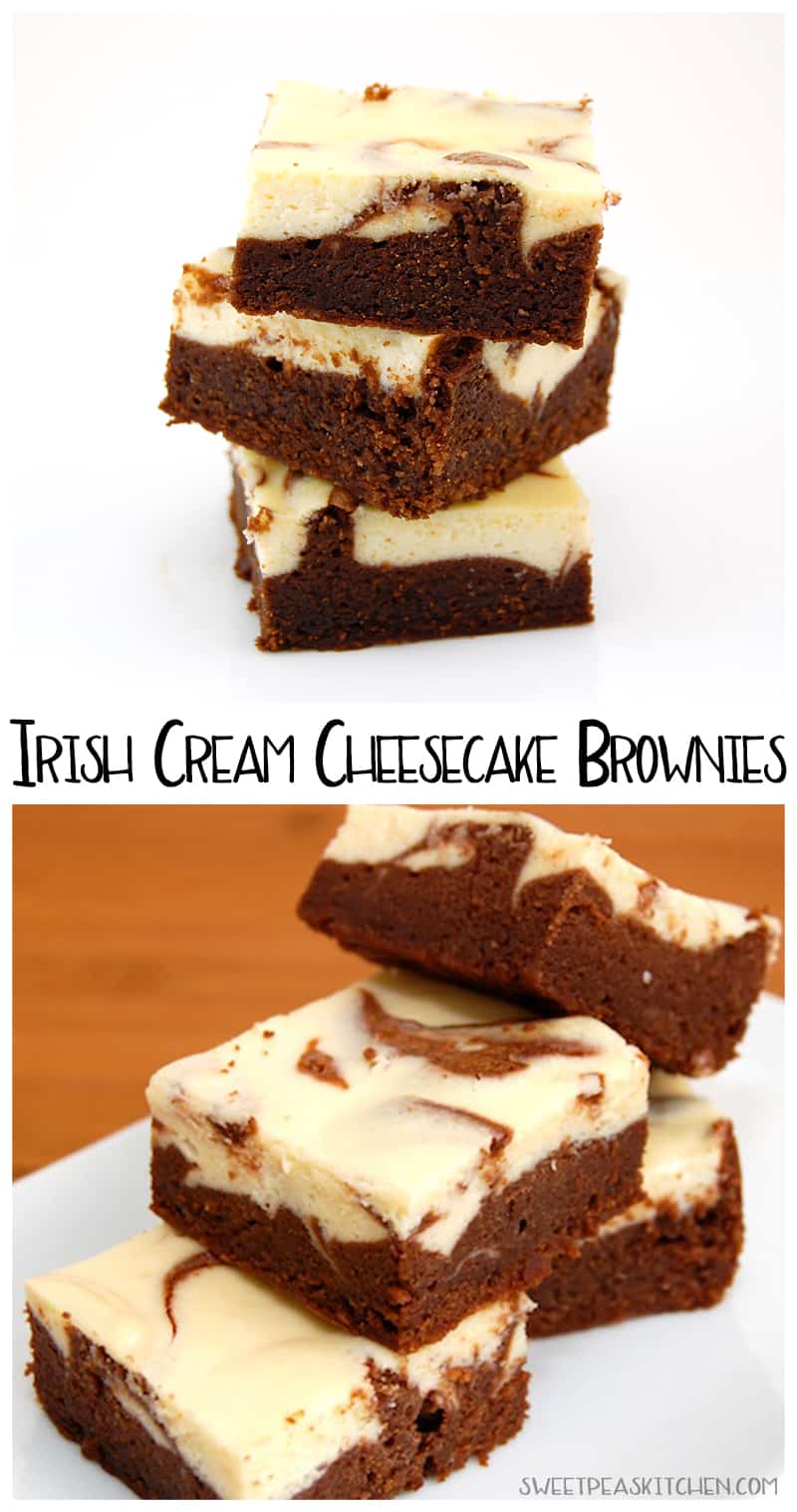 Pin this recipe now to remember it later
Irish Cream Brownie Cheesecake Recipe
This brownie cheesecake recipe is mind-blowing delicious. Irish cream brownies are great for all occasions. Make Bailey's brownies with just 7 ingredients.
Ingredients
1/2 cup dark chocolate, chopped course (at least 70% cacao) 1/2 cup (1 stick) butter 1/2 cup plus 2 tablespoons super fine sugar 1/3 cup plus 1 tablespoon all purpose flour 2 large eggs, room temperature 2 tablespoons Baileys Irish Cream For the Cheesecake Layer: 8 ounces cream cheese, softened 3 tablespoons plus 1 teaspoon super fine sugar 1 egg, room temperature 2 tablespoons Baileys Irish Cream
1/2

cup

dark chocolate

,

chopped course (at least 70% cacao)

1/2

cup

plus 2 tablespoons super fine sugar

1/3

cup

plus 1 tablespoon all purpose flour

2

large eggs

,

room temperature

2

tablespoons

Baileys Irish Cream
8

ounces

cream cheese

,

softened

3

tablespoons

plus 1 teaspoon super fine sugar

2

tablespoons

Baileys Irish Cream
Want to save this recipe? Enter your email below and we'll send the recipe straight to your inbox!
NOTE: By saving this recipe, you agree to join our weekly recipes newsletter.
Instructions
Preheat the oven to 325 degrees F. Butter the bottom and sides of a 8 inch metal baking pan. Put a long piece of parchment paper in the bottom of the pan, letting the parchment extend up two sides of the pan and overhang slightly on both ends. (This will make it easy to remove the bars from the pan after they have baked.) Butter the parchment.

In a large, heatproof bowl, melt butter and chocolate together. Add the sugar and stir until combined and very smooth. Set aside to cool for a few minutes.

Beat the eggs one at a time into the brownie mixture, beating until glossy. Stir in the Baileys Irish Cream until well combined. Fold in the flour and stir until just combined and no streaks of dry ingredients remain.

Pour into prepared pan and spread into an even layer.

To prepare cheesecake mixture, beat cream cheese, sugar, egg and Baileys Irish Cream in a medium bowl until smooth. Distribute the cheesecake mixture in 8 dollops over batter in the pan. Swirl in with a knife or spatula.

Bake for 35-40 minutes, until brownies and cheesecake are set. A knife inserted into the cheesecake mixture should come out clean and the edges will be lightly browned.

Let cool completely in pan on a cooling rack before lifting out the parchment paper to remove the brownies.
Follow me on Pinterest for daily delicious recipes!
Check these out some of my best recipes below:
Spice Cake Cheesecake Bars – Okay, so these aren't actual cheesecakes, but they are cheesecake bars! So they can easily be transported when you are on the go.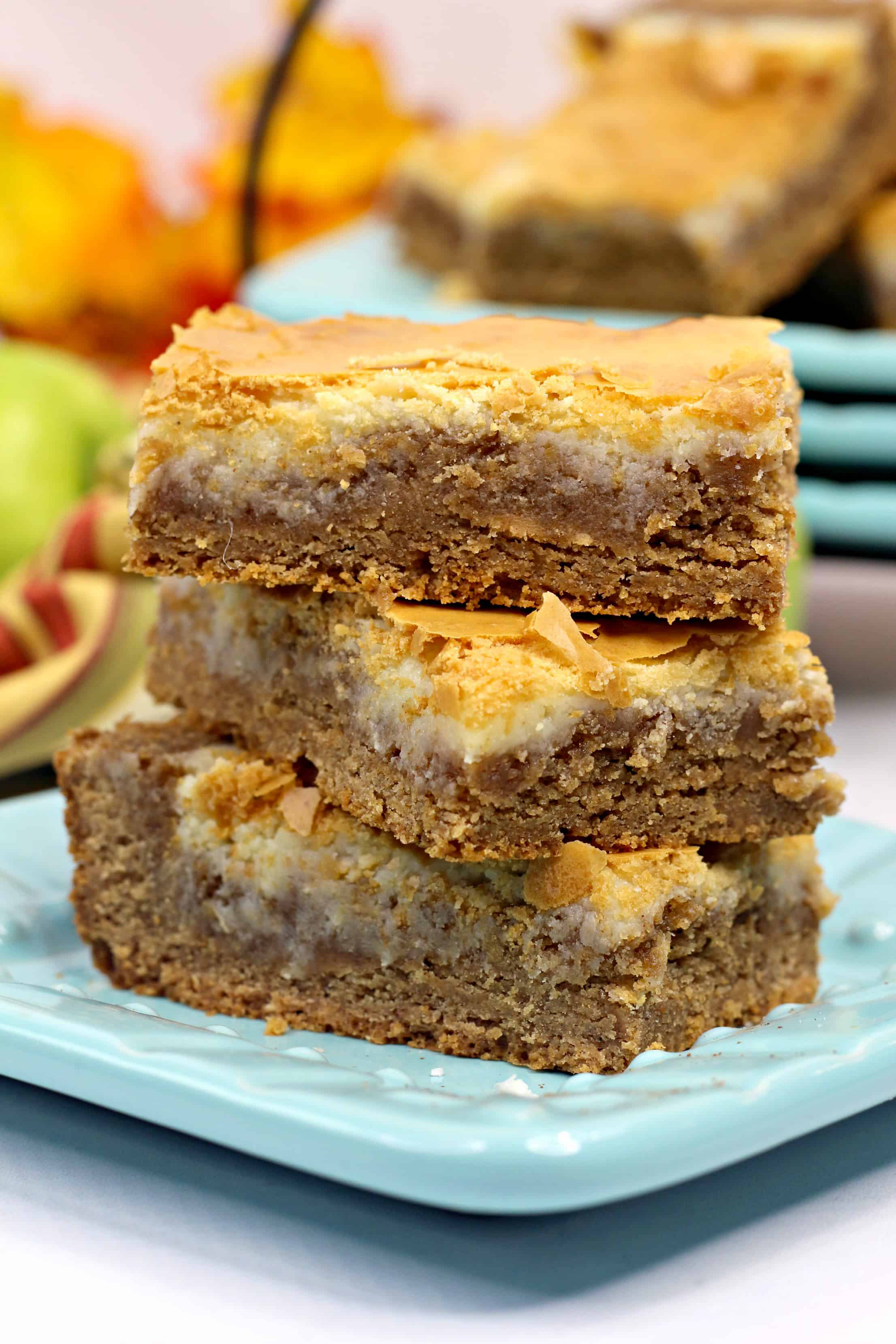 Cookie Monster No Bake Cookie Cheesecake – Oh, if you love cookies and cheesecake, this is a must. It's an explosion of yumminess that is hard to beat.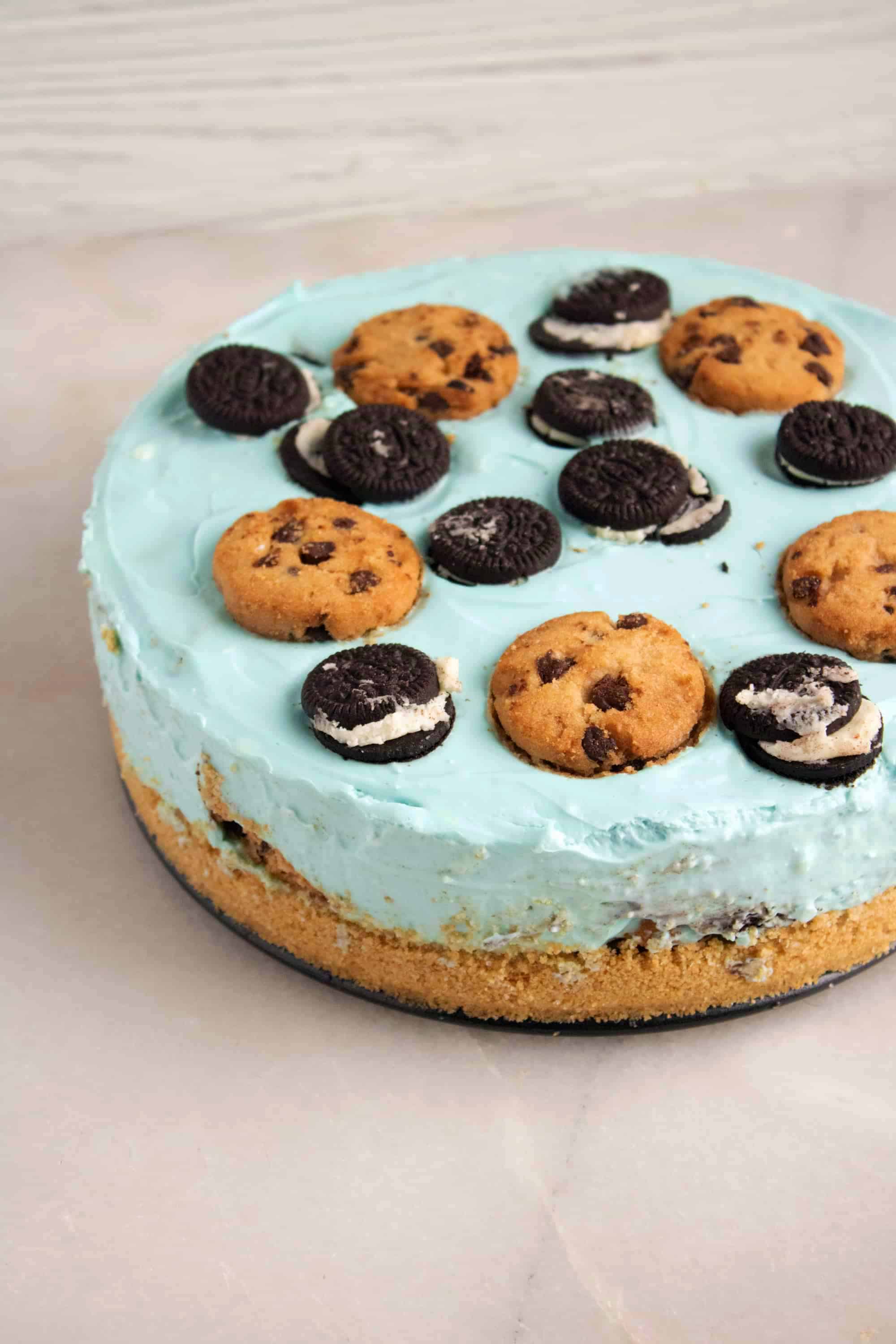 Buckeye Peanut Butter Cheesecake Layer Cake – Holy cow! If you love peanut butter and chocolate together, then you are going to be wild over this amazing combination. The flavors are sinfully delicious.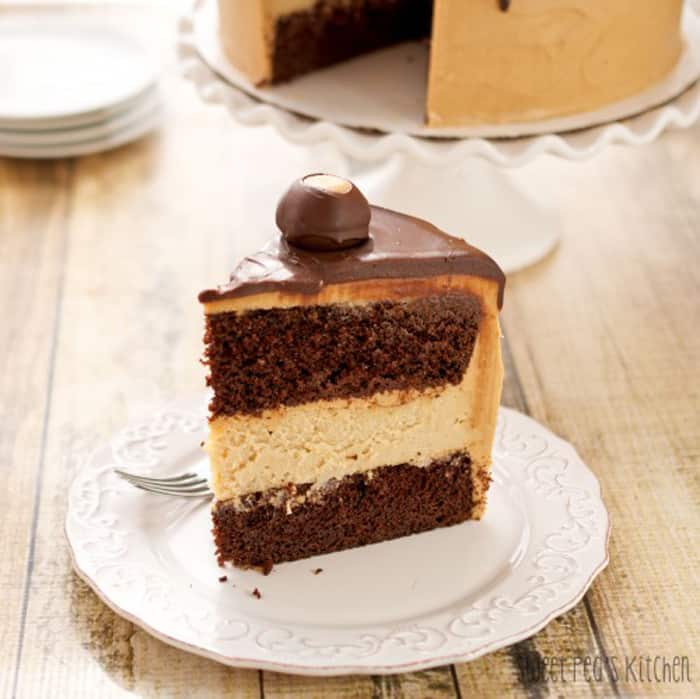 No Bake Nutella Cheesecake With Banana – Nutella is one of those addicting flavors on its own. Imagine how amazing it is when it's a cheesecake and paired with banana. Yum!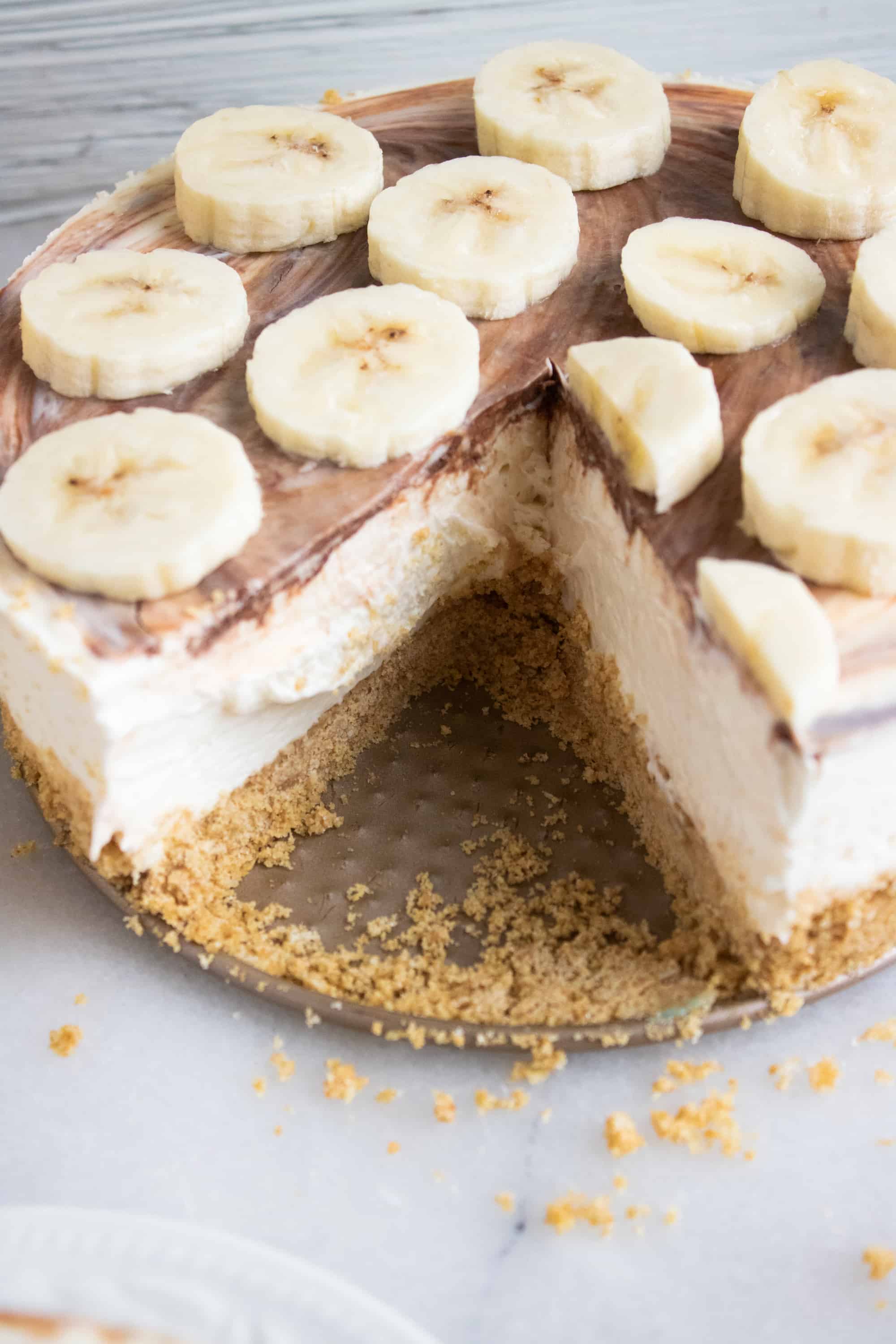 Get new recipes weekly plus our FREE ebook!