Easy Homemade Cream Cheese Garlic Alfredo Sauce that's great to serve over pasta noodles or when a recipe calls for it!
My favorites noodles dinners are Chicken Noodle Casserole and Slow Cooker Chicken and Noodles.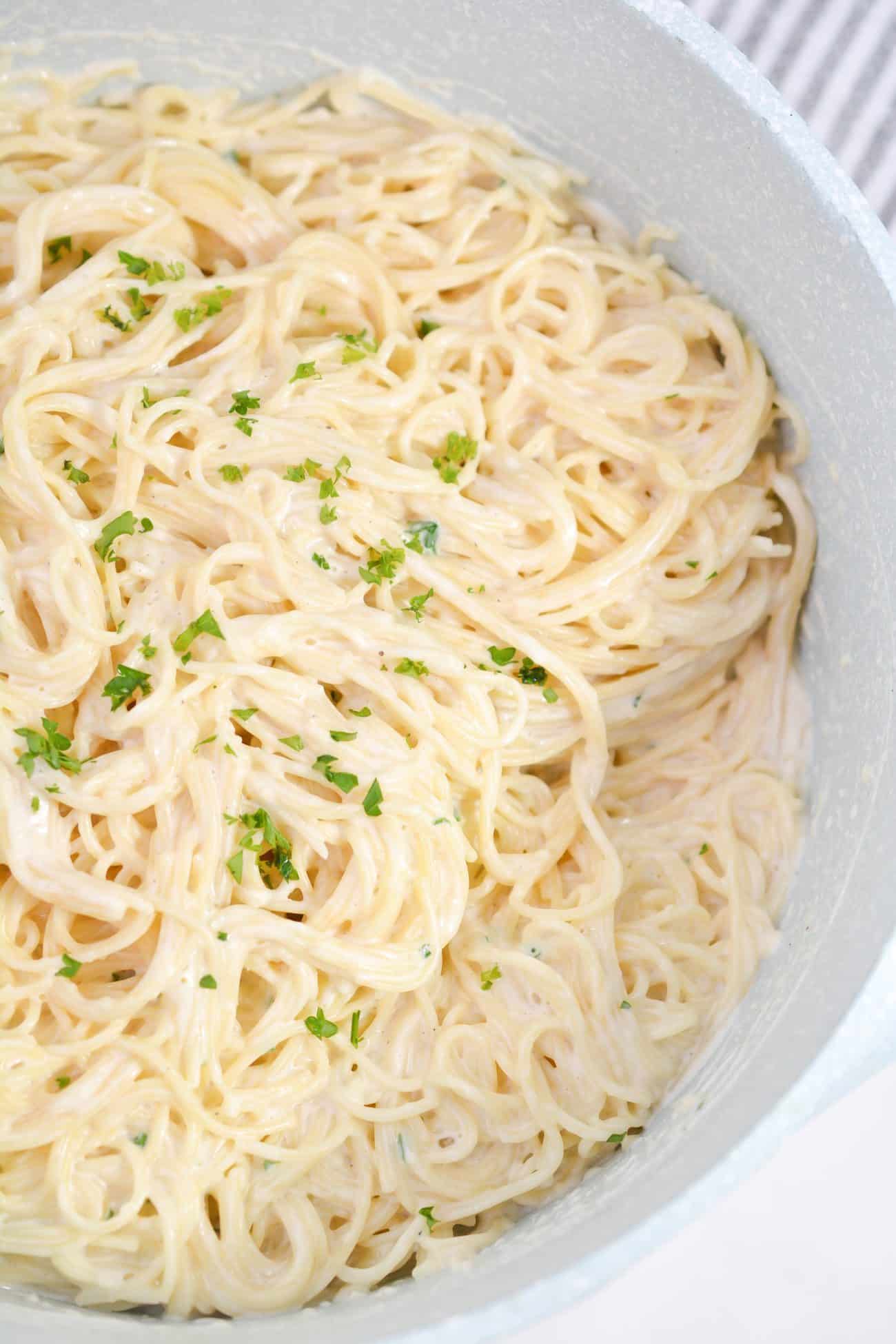 The secret of this sauce is the cream cheese.. So good and cheap! Be sure to see the recipe card at the bottom for full ingredients and instructions.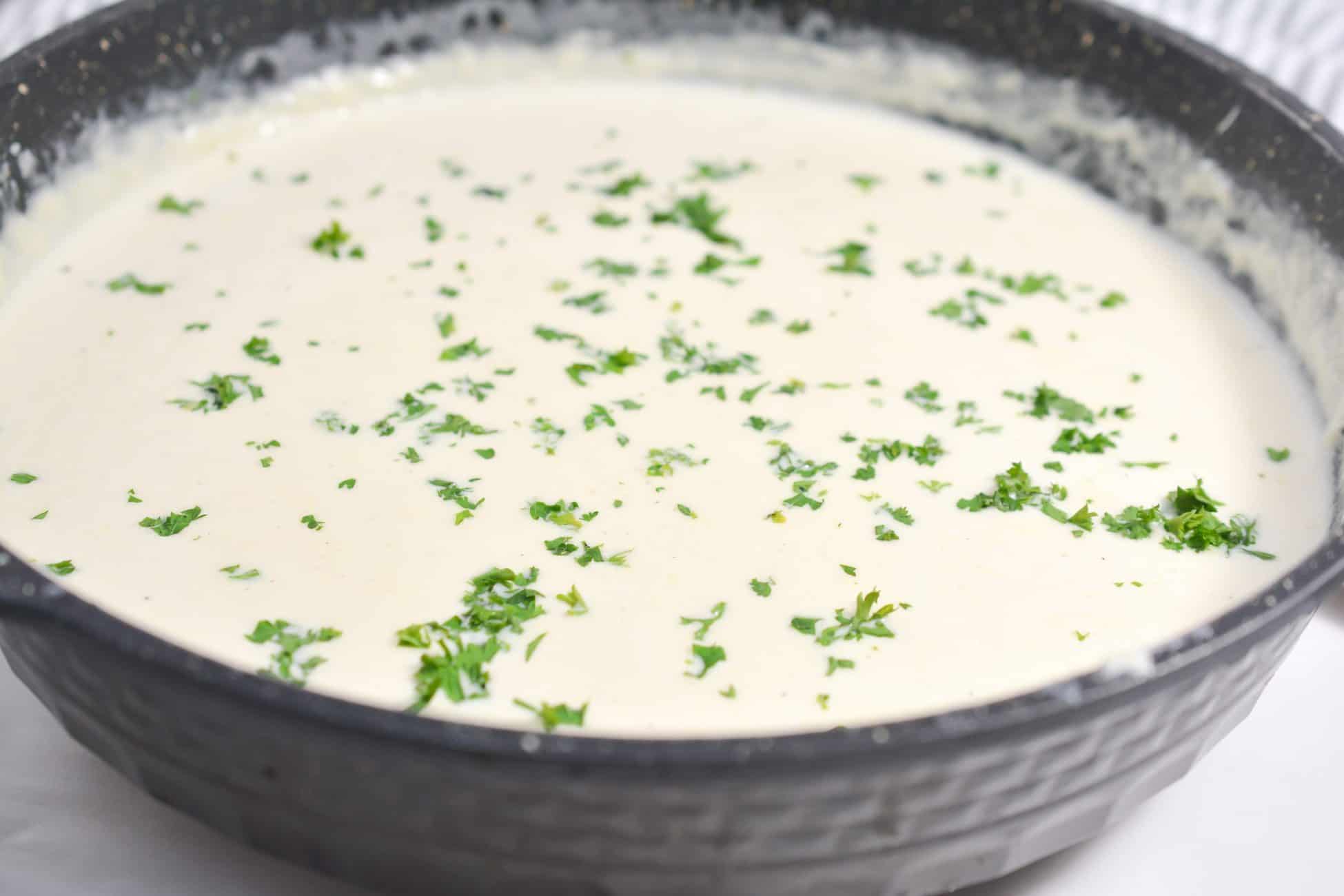 Ingredients For Cream Cheese Garlic Alfredo Sauce:
½ C. Butter
8 oz. Cream cheese cut into pieces
1 ½ tsp. Garlic powder
1 C. Heavy whipping cream
1 C. Chicken broth
1 C. Parmesan cheese grated
Salt and pepper to taste
How To Make Cream Cheese Garlic Alfredo Sauce:
Step 1. Melt the butter in a skillet over medium heat.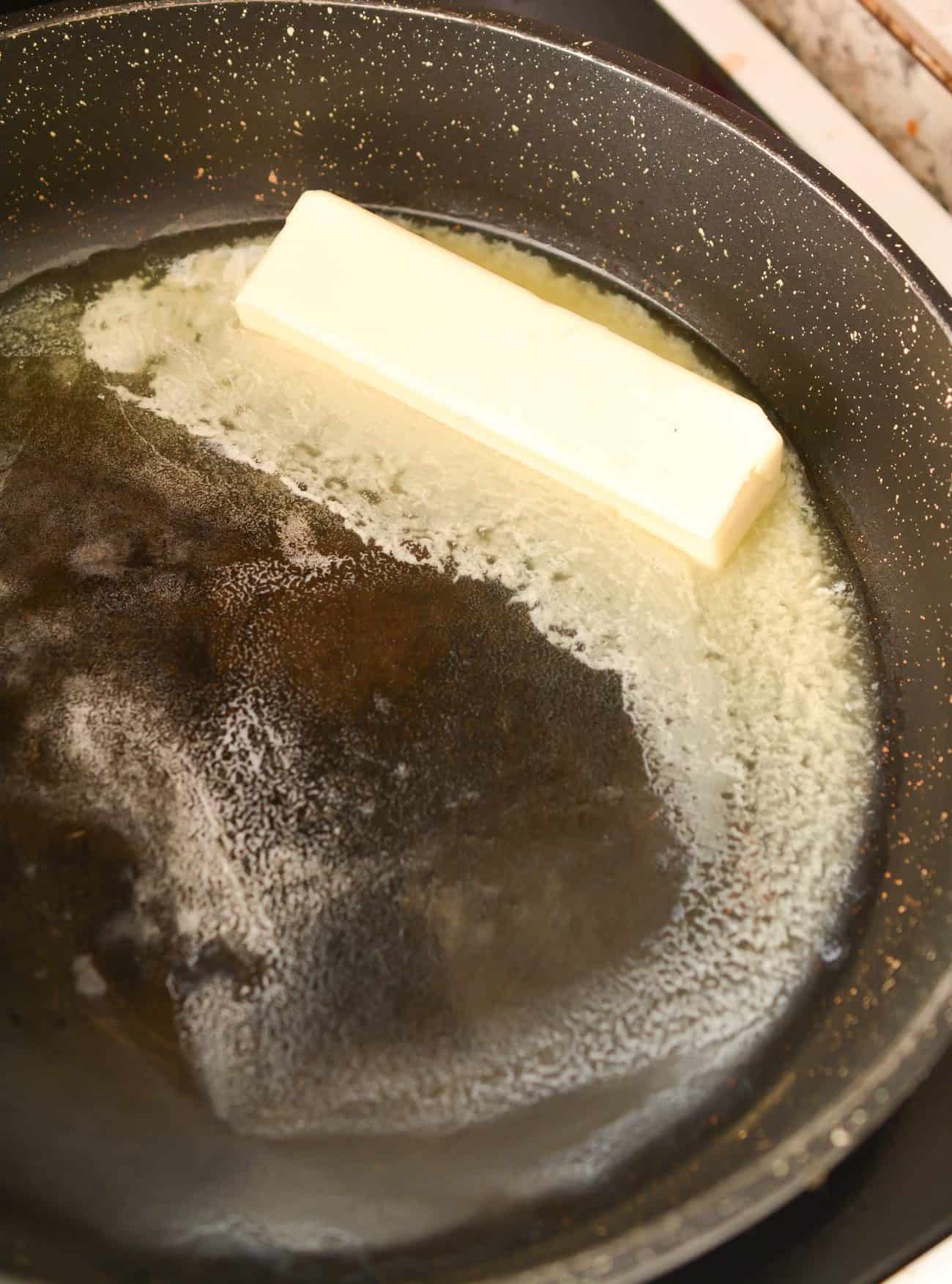 Step 2. Add the cream cheese and garlic powder. Stir until the cream cheese is melted.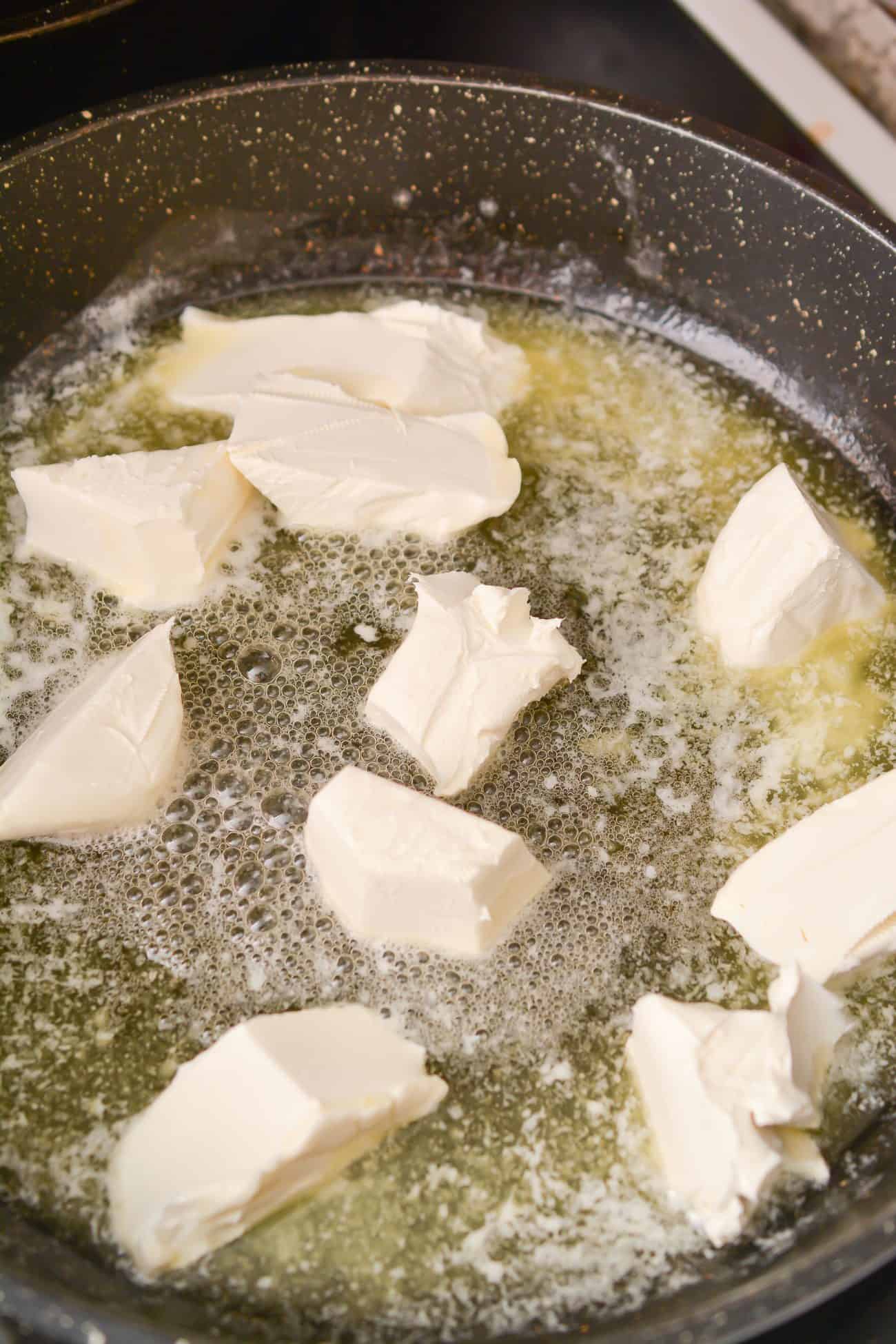 Step 3. Whisk in the heavy whipping cream and chicken broth.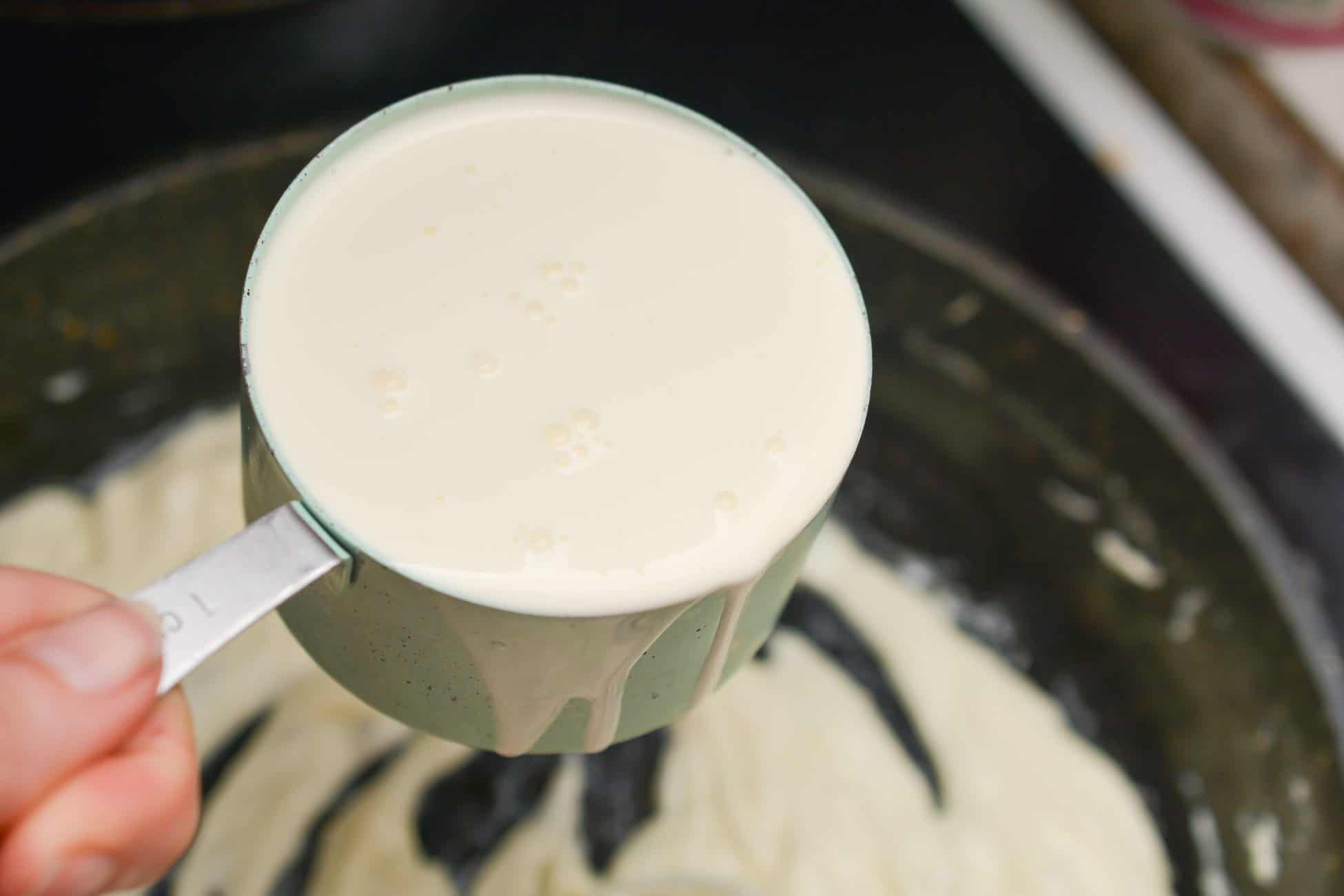 and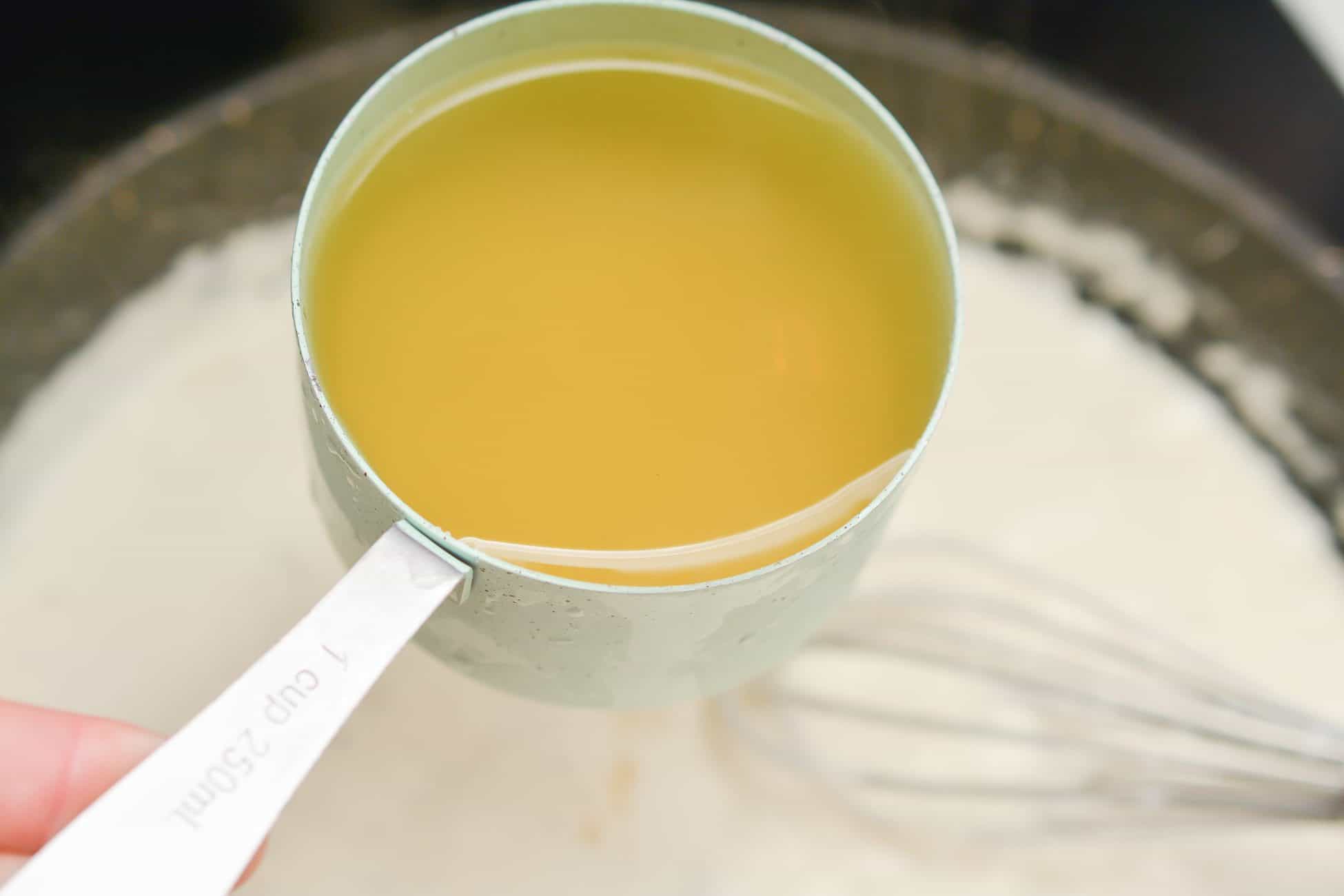 Step 4. Bring to a boil and then reduce to medium low heat.
Step 5. Stir in the parmesan and salt and pepper to taste.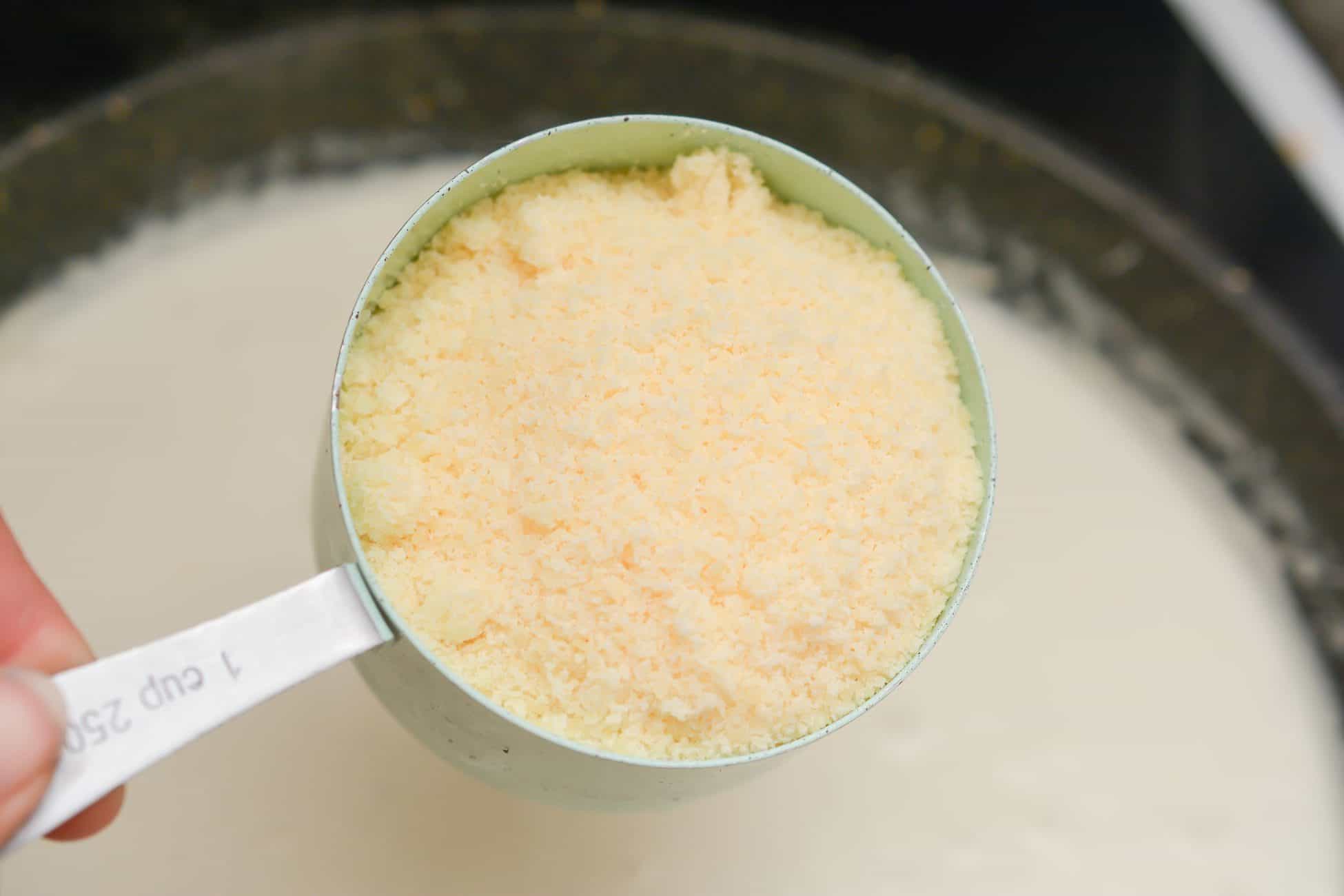 Step 6. Saute until the sauce is thickened. Serve over your choice of noodles.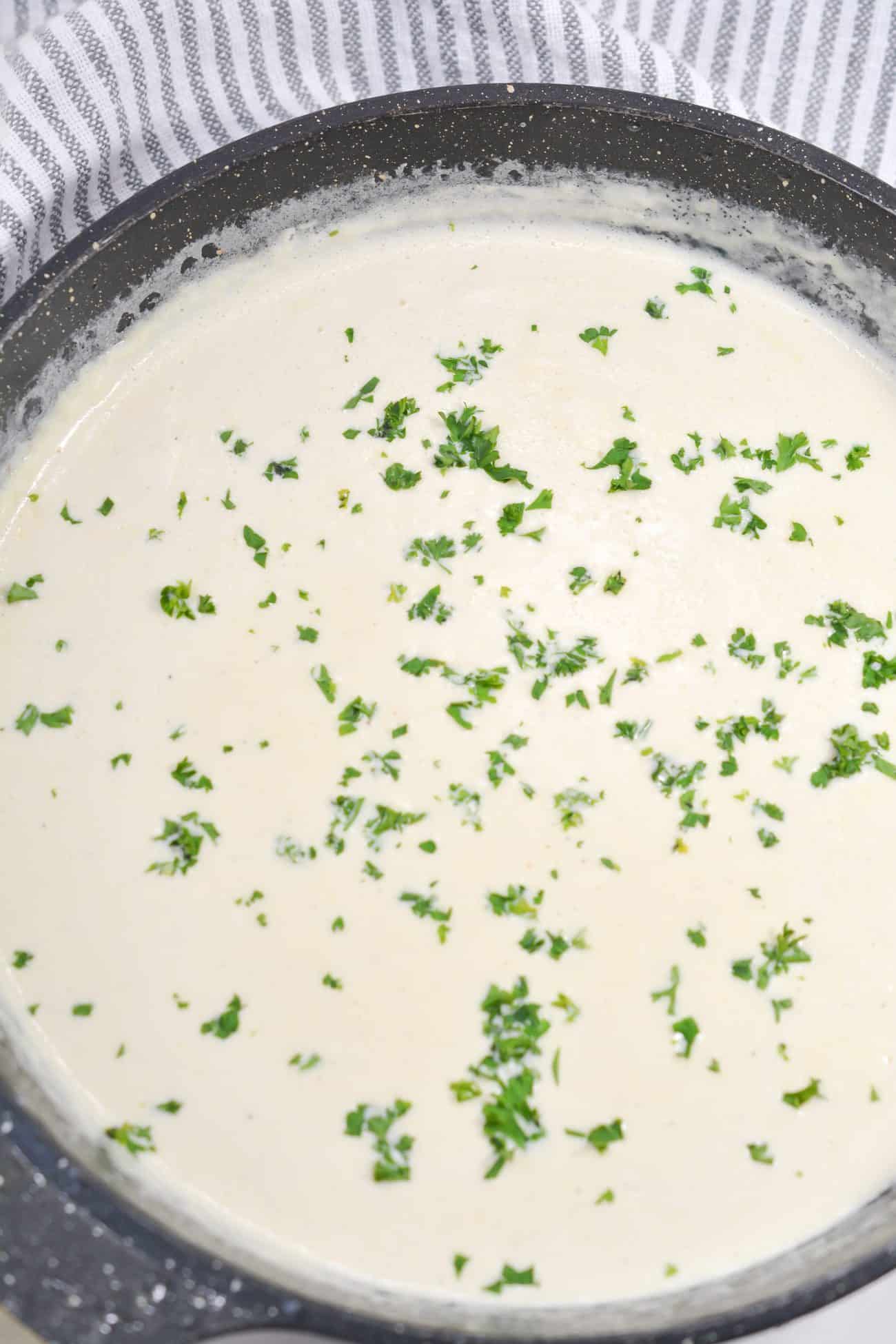 Made this? Let us know how it went in the comments below!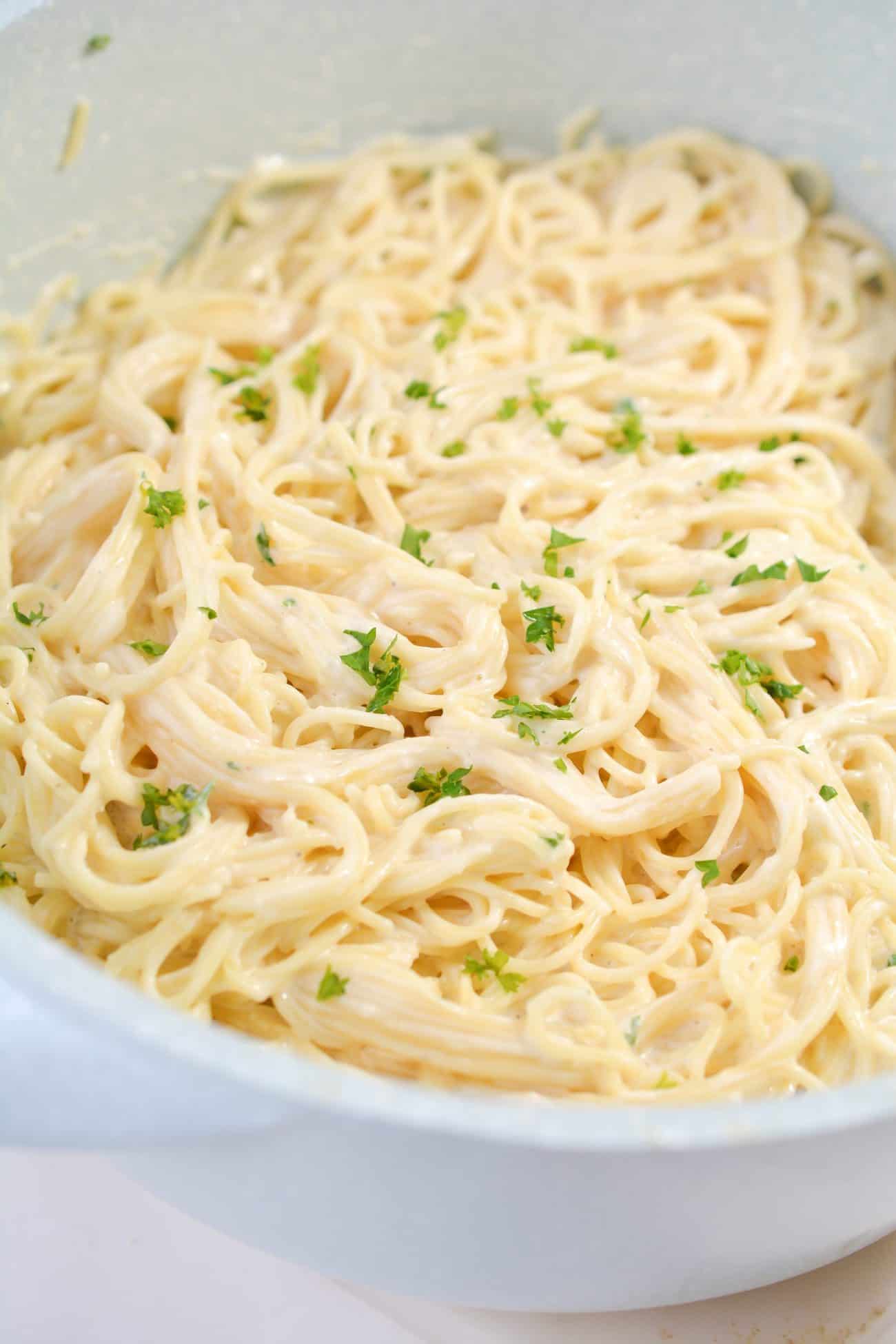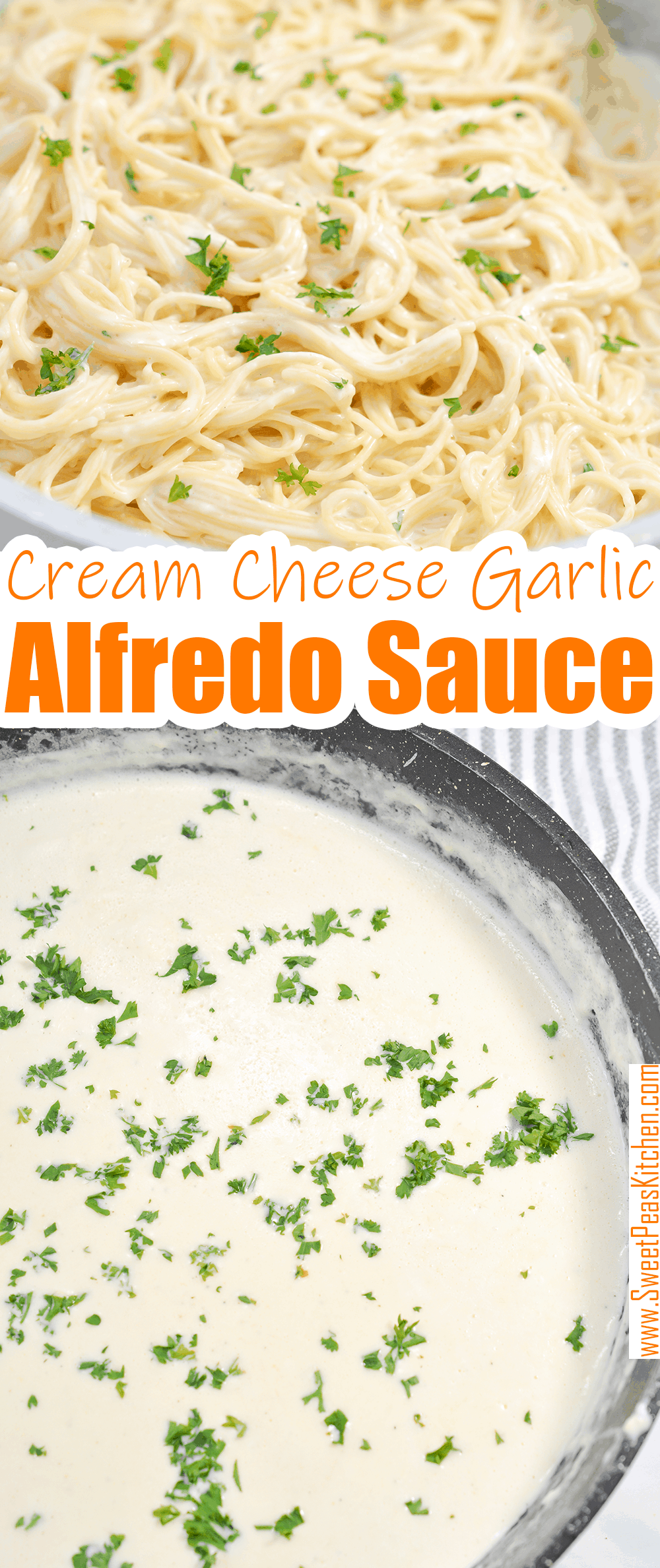 Get new recipes weekly plus our FREE ebook!